NEW ARRIVALS AND RESTOCKS
FRIDAY, MAY 1
---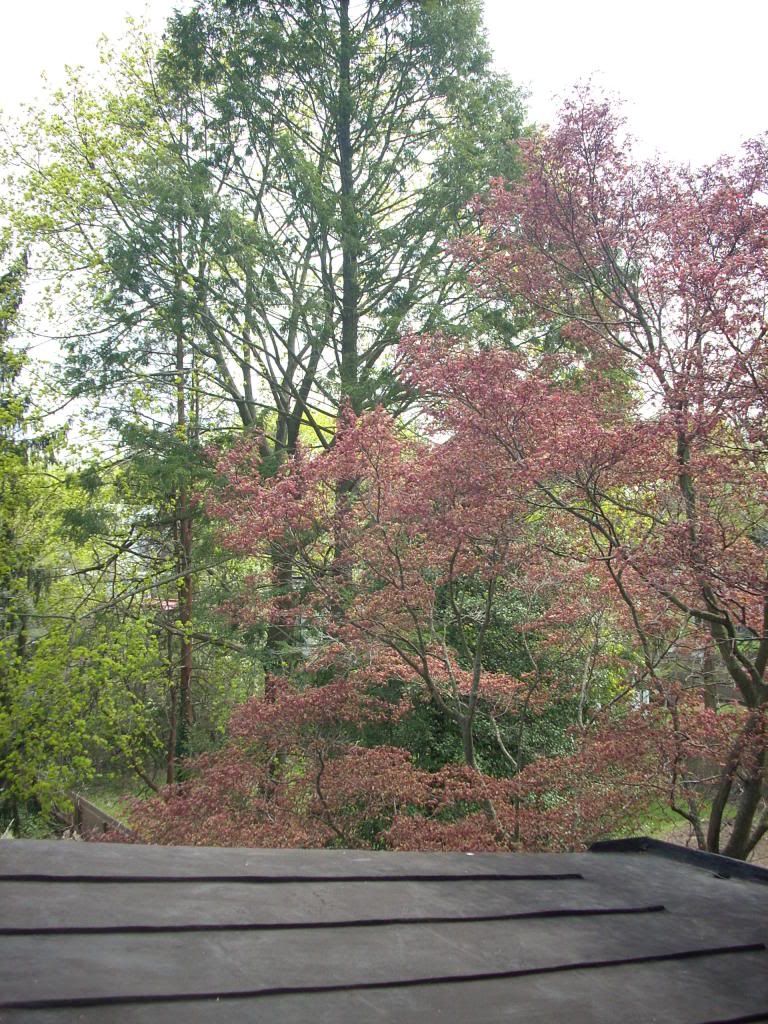 thanks for looking.


soooo, if you're feeling the sensation of déjà vu in regards to this weeks update, well… you're not crazy, at least about the déjà vu part… jk!!! about half of last weeks update didn't arrive until yesterday. it's been an ongoing issue so far this year, getting in orders when expected, and there's a whole cocktail of reasons that i won't bore you with, but they should be worked out now and going forward everything listed on friday's update will be in house that day. that said, i found that the tardy titles from last weeks list to be too high on quality to get lost in the shuffle of logistics and thus decided to relist them in this weeks update, so check 'em out… again!!! and while your at it, check out some this weeks new arrivals, most importantly the beautiful light in the attic reissue of serge gainsbourg's histoire de melody nelson lp! so nice!!! and also, there's a whole slew of psych and hard rock and what not cds new to the shop… yes, cd's! i know that cd's are given short shrift these days, but these are nice ones that are not to be missed… check em out… randy california, demon fuzz, birds, savage resurrection, iron claw, gene clark, the kinks… as well as a bunch of restocks of the brazilian cd's from the past two updates. i didn't relist –them- here, but they are worth checking the past two posts for further information… beautiful and breezy bossa nova and pop sounds, perfect for the spring (and summer) months ahead! come on by and check 'em out!!!


gracias


anthony vogdes


as always, many of these titles are in very limited quantity, so if you're interested in anything listed below and can't make it to the shop you can make a purchase via paypal or over the phone with a credit card and pick them up later or have them shipped (see more information below). i will no longer hold records. sorry.


prices are subject to change without notice.


prices do not include shipping and handling. for those of you shipping within the continental united states I offer a 5.00usd flat shipping rate for any amount of records and/or compact discs. shipping cost for international orders are calculated on an order by order basis. payments for orders can be made via paypal or with a credit card by telephone between 12-6pm/est.


i also offer bike messanger service via timecycle couriers. for the low cost of 10.00usd i can deliver any amount of records and/or cds you wish to purchase to your center city philadelphia location (this includes some parts of south, west and north philadelphia) within two hours (and for those of you who need your records even faster, we also offer 'rush' service for the low flat rate of 20.00usd for any amount of records/cds delivered to you within one hour). of course, we are still more than happy to ship records via the usps within philadelphia. as with the international shipments, orders placed before 5pm/est will ship out that evening and should reach their destination by the following day.


PICK OF THE WEEK

---
OFEGE- TRY AND LOVE LP (academy lps, usa)
15.98usd/10.81gbp/12.08eur/1573jpy (approx)
*The first release from Brooklyn ny's academy records re-issue label academy lps… The mega rare and unbelievably great African psychedelic full length by Ofege would set anyone back some serious cash even in the pre-hard times era of today and we won't even get into the condition of African LPs! Ofege were all high school students who cut this record with some lead guitar help from Mr. Berkley Jones (Guitarist of Blo) so there's some heavy duty fuzz damage throughout the record. This pushes all the right buttons all the time. Perfect.
DISCO 3000- THATS THE KIND OF LOVE I'VE GOT 12" (ballerina, uk)
16.98usd/11.48gbp/12.83eur/1671jpy (approx)
*somehow managed to miss this one a few weeks ago… you shouldn't! more disco edits expected next week… Following the success of his most recent podcast 'Disco 3000' Erol Alkan delivers two edits to turn any discerning dance floor upside down. Side A is a radical re-edit of Dusty Springfields 'That's the kind of love I've got for you' whislt the B-Side is Supercharge's 'Think I'm gonna fall in love' Additional synthesis by 'Disco 3000'.
SERGE GAINSBOURG- HISTOIRE DE MELODY NELSON LP (light in the attic, usa)
21.98usd/14.86gbp/16.61eur/2163jpy (approx)
*limited edition vinyl lp featuring 180 gram wax, gatefold jacket and extensive liner notes. nice… Sex has always sold, but presented with a landmark musical backdrop, the combination is rare as finding the elusive 'G-Spot.' Quite often, attempts fall flaccid, missing the titillating mark by a mile. But French icon and national treasure Serge Gainsbourg is no stranger to sexual proclivities, and with his 1971 release Histoire De Melody Nelson he shared an erotic tale as seductive today as the day it was released. With help from actress, amour, and inspiration Jane Birkin, arranger/conductor and co-conspirator Jean-Claude Vannier (L'Enfant Assassins Des Mouches), not to mention a tight, hand-picked crew of top-shelf UK session musicians, Nelson is often cited as Gainsbourg's master work, an essential album for the discerning music lover. Light In The Attic's reissue of Histoire De Melody Nelson finally gives this still radical record the respect and attention to detail it so rightfully deserves.
KURT VILE- CONSTANT HITMAKER LP (woodsist, usa)
17.98usd/12.16gbp/13.59eur/1770jpy (approx)
*finally in stock, the vinyl version from Philadelphia lo-fi bedroom psych singer/songwriter Kurt Vile. Originally released on cd in 2008 on Gulcher Records. "kurt vile is the nom de plume of philadelphian kurt vile (!) whose shimmering home recordings reflect the artists admiration of everything from delta blues to the minimalist agro of suicide, the downer psyche of 39 clocks as well as the skiffle hum of strapping fieldhands. in other words, a real globe trotter. kurt has shared bills...as well as wiped the floor...with the likes of blues control, pink reason, clockcleaner, times new viking and magik markers, to name a few. this is his debut release. lend him your ears." - - tom lax, siltbreeze. "its like when u wake from a long and glorious slumber, then u realize u dont have to go to work, then u fall back into long and glorious slumber. kv-brand folk pop psyche to make chicks cry & blow maleminds as well...this gulcher collection compiles some of my best home recordings from all over the kv map and one studio smash hit freeway (track 1). jam it! it is the dopest!! ok, peace!!" - kurt vile, on the kv sound & constant hitmaker.

ROCK AND PSYCHEDELIC

---
RANDY CALIFORNIA- KAPT. KOPTER AND THE (FABULOUS) TWIRLY BIRDS CD (acadia, uk)
12.98usd/8.78gbp/9.81eur/1277jpy (approx)
*super-charged first solo album (1972) for Spirit guitarist/singer/songwriter, as devout a testament to the music of his fallen friend Jimi Hendrix as has ever been waxed. Check out the cover of 'Day Tripper,' very much in the same vein as the Jimi version for the BBC; 'Devil' is an affecting acid ballad, while 'Downer' is a cacophony of guitar noise—acid-drenched and heavy! 'Things Yet To Come' is a tone poem for bass line and wah-wah, very early 1970's, groovy and hard to get out of your head. But the best track might well be the truly psychedelic cover of the Beatles' 'Rain': it starts off with a country-rock riff that gets progressively more manic. This collapses into a hideous laugh, and the song gets in gear, in earnest. California overdubs himself in triplicate, blasting away on a two-chord riff, playing very druggy lead, and letting fly with some Jimi-ish glissandi, screeching and swooping over everything. This is the song that the Rolling Stone reviewer was probably thinking of when he called the album a "mega-watt garage bomb." To make the Hendrix tribute more complete, Randy brought in Noel Redding to play bass, under the name Clit McTorius. One listen to this and you'll immediately catch a taste of the long-gone acid rock days: velvet pants, fringed leathers, American flag headband, the whole trippy works. Decidedly half-baked but full voltage music, with the well-done parts very well done indeed. Buy this one while you still can! Includes three bonus tracks, 'Walkin' The Dog,' 'Live For The Day,' and 'Rebel'.
MIND GARAGE- A TOTAL ELECTRIC HAPPENING LP (anazitisi, greece)
44.98usd/30.42gbp/33.99eur/4428jpy (approx)
*Mind Garage, from West Virginia, are well known for their two LPs made for RCA in 1969 and 1970. They began as a hard rock group in 1967, but soon had a unique rock and roll dream: this band, straight from the beer halls with their long hair, beards and wild clothing, was about to change Rock and Roll forever. They became the first rock band to bring their drums, amps, and guitars into church for a live rock and roll worship service. In 1968, with many such services under their belt, they were discovered in New York City's Greenwich Village and dubbed "theo-rock" by the Village Voice. By 1969 they had signed with RCA. After three years of persistent efforts, they had gone where no other bands had been before, taking "the raw sounds in rock music" and offered it to God in the form of an Electric Liturgy. Playing in church after church, they cultivated an environment where rock could thrive, establishing in the process, Christian Rock, a completely new genre of music that has inspired untold millions worldwide. The LP which we now proudly present, contains the band's very first single (privately released in 1968 on their own Morning Glory label), plus seven previously unreleased songs, which come from an acetate made for promo use that same year. In our opinion, these are their most psychedelic and eclectic efforts, from the very first days of the American psych scene. This official release comes in a gatefold (uni-pak, US type) cover with lots of photos and memorabilia, plus an extra 4-page insert with bio and photos and an extra post-card. PVC protective outersleeve. 180gr. vinyl as usual. 400 copy black vinyl edition. Listen to these tracks and you will discover the fully heavy psychedelic sound of Mind Garage.
DEMON FUZZ- AFREAKA CD (castle, uk)
13.98usd/9.45gbp/10.56eur/1376jpy (approx)
*reissue of an impossibly rare record that fetches huge sums thanks to its very deep grooves. Released in 1971, the music defies description: there's afro-beat, psych, jazz rock, fuzz guitar—all the works—on 9-minute tracks like 'Past Present & Future' and 'Mercy.' Includes three bonus tracks from their rare Dawn EP ('I Put A Spell On You,' 'Message To Mankind,' 'Fuzz Oriental Blues.' Fully detailed booklet gives the lowdown on this Funkadelic/Cymande type outfit (the sticker on the cover says with glee: "Funkadelic meets Hendrix and Cymande!, a meeting we would have loved to witness). When Demon Fuzz split after making this one gloriously unsuccessful album in 1970, they could never have imagined that several decades later their work would be raided for phat beats and samples. But in recent years, that's what has happened to Afreaka!, A pioneering collection of psychedelic soul and Afro-rock, hence this timely reissue, accompanied by the songs from their equally rare Dawn EP. The Afreak-Out starts here!
V/A- HOT SMOKE AND SASSAFRAS: PSYCHEDELIC PSTONES VOL. 1 CD (castle, uk)
12.98usd/8.78gbp/9.81eur/1277jpy (approx)
*series dedicated to obscure artifacts from the UK psychedelic era 1966-69, Vol. 1 delves into the Pye Records vaults (it has the honor to be the first compilation to properly review the wealth of psychedelia buried within those confines). Includes obscurities from famous artists like The Kinks and Status Quo alongside psych nuggets from a potpourri of underground acts; 24 superb tracks by the likes of Mooche, Turnstyle, Orange Machine, Glass Menagerie, Anan, Pesky Gee, Onyx, Woody Kern etc., including many tracks never before reissued on CD. Comes with detailed liner notess from UK 1960s guru David Wells. A journey into a collectors netherworld full of fuzz guitar, wide-eyed vocals, wigged-out lyrics and disturbed instrumentation.
V/A- HAUNTED: PSYCHEDELIC PSTONES VOL. 2 CD (castle, uk)
12.98usd/8.78gbp/9.81eur/1277jpy (approx)
*Volume two of this excellent series once gain takes us through the backwoods of British psychedelic pop. This time the mix is slanted towards the lighter side of UK psych-pop, with gems among the 28-tracks from the likes of The Kinks, Marmalade, Episode Six, and the Status Quo, plus rarities from Orange Machine, Glass Menagerie, Blonde on Blonde, and the Poets. It also includes a previously unreleased master by Tuesday's Children.
DUG DUGS- SMOG CD (ciruela electrica, mexico)
16.98usd/11.48gbp/12.83eur/1671jpy (approx)
*this, the second album (RCA, 1973) from psychedelic guru Armando Nava and his band, is in Spanish this time, as all other Mexican bands were by now singing in English; heavier sound pervades, with touches of Jethro Tull, the new chunky sound best expressed on the explosive twelve-minute medley that dominated the album's first side; contains two English-language tracks as a bonus, which are from the original version of the album which was scrapped by band-leader Nava in a fit of rage.
BIRDS- THE COLLECTOR'S GUIDE TO RARE BRITISH BIRDS CD (decca/universal, uk)
12.98usd/8.78gbp/9.81eur/1277jpy (approx)
*fantastic collection brings together all four of The Birds extremely rare 1964-1965 Decca singles, along with ten unreleased demos, alternate takes, and unissued rarities, painstakingly restored to digital brilliance. One could argue that the Birds are a historical curiosity: they were Ron Wood's first band, until he left the nest in January 1967 for superstardom with The Jeff Beck Group, Faces, and (for the past 33 years) The Rolling Stones. Another founding member of the band, bassist Kim Gardner, achieved a modicum of fame as a member of the legendary Creation. Although the Birds' output was slim, this superb compilation makes a case that with their raw guitars, soulful bluesy singing, wailing harmonica, and primitive pounding drums, they were in fact one of the most exciting bands of their too-brief time. The set begins with their powerful debut, Wood's 'You're On My Mind,' b/w a primal, incendiary version of Bo Diddley's 'You Don't Love Me,' (issued November 1964). This is followed by the oft-covered Motown fave 'Leaving Here,' backed with another Wood original, 'Next In Line.' The Birds' third single represents a massive leap forward in terms of sheer raw power and authority. 'No Good Without You' and especially Wood's 'How Can It Be,' are astonishing: bassist Kim Gardner and drummer Pete McDaniel provide a dense bottom to vocalist Ali Mackenzie's undeniable charisma and Wood's (abetted by second guitarist Tony Munroe) remarkable guitar—exquisitely deployed sheer sonic filth, chunky, slashing, sputtering shrapnel in every direction, all seemingly improvised within the songs' framework, but in fact exercises in tension and dynamics. These tracks are as viscerally powerful as any the Kinks/Who/Small Faces were issuing at the time, and reward repeat listens with an array of cool details. And lest we forget, vocalist Ali Mackenzie projects punk attitude and absolute confidence without any excessive mannerisms or even a whiff of self-indulgence. The rest of this set gathers some terrific unreleased material, including a cancelled Reaction single, the fine pop-soul-rocker, 'Good Times' and two versions of Pete Townshend's 'Run Run Run' that outrun the Who's. Comes with a booklet featuring period photos and memorabilia and a decent history of the band, housed in a nice slipcase.
SAVAGE RESURRECTION- SAVAGE RESURRECTION CD (mod lang, usa)
17.98usd/12.16gbp/13.59eur/1770jpy (approx)
*the official Mod Lang label, band sanctioned reissue! Originally released on Mercury in 1968, the record is now a coveted psych artifact. More importantly however, The Savage Resurrection is seen as one of the most essential definitions of the West Coast acid rock style. Guitarists Randy Hammon and John Palmer's performances throughout the recording are highly regarded, and the album as a whole has influenced a generation of psychedelic enthusiasts, not least Bevis Frond. This official reissue is sanctioned by the band, who have finally regained the rights to this album. It has the entire ten track LP, plus three previously-unreleased rehearsal recording tracks. Liner notes by top West Coast psych expert Alex Palao (who included a Savage Resurrection track on the Grammy nominated "Love is the Song We Sing: San Francisco Nuggets 1965-1970 box set) and Nick Saloman (Bevis Frond, and compiler of the bootleg Psychic Circle series of compilations) beautifully restored original album cover artwork, never before seen pics and more.
IRON CLAW- IRON CLAW CD (rockadrome, usa)
14.98usd/10.13gbp/11.32eur/1474jpy (approx)
*First official release of early 70s Scottish underground heavy rock recordings from this group who were stomping around the UK with the likes of Black Sabbath, Hackensack, Pink Fairies, Juicy Lucy and others from the time, but never released a proper album. Their name, Iron Claw, was taken from the first line in King Crimson's song "21st Century Schizoid Man". In the beginning, Iron Claw probably became the world's first Black Sabbath tribute band, as they incorporated the entire first Black Sabbath LP and single into their set! This collection of sixteen original studio tracks documents their existence from 1970 thru 1974 and features a wonderful 16-page booklet with extensive liner notes, lyrics and photos!
KINKS- ARE THE VILLAGE GREEN PRESERVATION SOCIETY: DELUXE EDITION 3CD (sactuary/universal, uk)
39.98usd/27.04gbp/30.21eur/3935jpy (approx)
*In the midst of a year that bristled with overtly ambitious, often revolutionary fare such as The Beatles' "White Album" and Hendrix's "Electric Ladyland", Ray Davies instead paused to reflect on the quaint charms still to be found in the quieter corners of his native England. His wistful, impressionistic civic tapestry would be a resounding commercial failure, but has since been reclaimed from obscurity to stand tall (as it should) as perhaps the Kinks' best album, and certainly as one of the best records of its era. Sanctuary UK has given the stubbornly out-of-its-time masterpiece its due. This three-disc retrospective includes new stereo and mono mixes of the album, deleted tracks from its original 12-song edition and more stunning outtakes, alternate mixes, baroque backing tracks, instrumentals and period live cuts than any Preservationist could have hoped for in a month of Sundays. It has been said that "Village Green" preceded the move towards the pastoral and innocent by about twenty years. Whether or not this is true, the album sounded fresh when I first heard it twenty years ago, and it sounds equally fresh and vital now. Disc one focuses on the original stereo version of the album; it adds bonus tracks, featuring the monumental single 'Days,' as well as stereo alternate mixes that appeared on the withdrawn twelve track edition of "Village Green". Disc two features the mono version of the album. Since the mixes differ slightly, hardcore Kinks fans will want both versions. On the mono version, bonus tracks include the mono version of 'Mr. Songbird,' 'Polly,' 'Wonderboy,' 'Berkeley Mews,' and a no strings version of 'Village Green.' Disc three (the "rarities" disc) features a number of tracks previously unavailable (officially and unofficially) on CD, plus unreleased tracks, including some from "The Great Lost Kinks Album." There are stereo rarities, mono rarities, and some BBC session remixes. The booklet includes new comments from Ray, Dave, Pete and Mick on the making of the album; it also contains a discussion on the genesis and difficulties that the album faced, as well as a brief synopsis that discusses when the various recordings were made, differences between them and the process of putting together the album. All of this pastoral excellence is presented in a deluxe digipack accordion fold out sleeve. As good as it gets when dealing with the corporate world and the compromises of reissuing classic albums.

SOFT ROCK AND LIGHT PSYCHEDELIC HARMONY

---
GENE CLARK- WHITE LIGHT CD (a&m/universal, uk)
16.98usd/11.48gbp/12.83eur/1671jpy (approx)
*As his work with the Byrds amply demonstrated, Clark had the uncanny ability to write a great pop melody, and off-set it with an inescapable sense of longing and melancholy, a bit like a country-fied Nick Drake. Much like Drake and the very early work of Tom Waits, Clark seems to have strived to establish a particular mood in his solo work—a kind of opiate ambiance, complimented by intricate, reflective lyrics. The end result is an album of slow burning intensity. Pick a track and see if this is not true... 'Spanish Guitar' is a prime example (a song greatly admired by Bob Dylan). Another gem is 'With Tomorrow' (covered on one of 4AD's "This Mortal Coil" projects); its haunting opening line, "it was more like a dream than reality" is a phrase that perfectly captures the tone of this entire album. This album received universal critical acclaim upon its release, but only achieved commercial success in the Netherlands, where rock critics voted it album of the year. Go figure. The bonus tracks are all outtakes recorded during the album sessions, and could easily have been included on the original release, if LPs had stretched that long back in the day.

PUNK AND POST-PUNK

---
V/A- THE WORLDS LOUSY WITH IDEAS: VOLUME 8 LP (almost ready, usa)
18.98usd/13.01gbp/14.66eur/1859jpy (approx)
*The eighth installment in the Worlds Lousy compilation series abandons the 7" format in favor of the full twelve. Pretty much everyone worth talking about in 09 is on here, as the lp collects exclusive tracks by blank dogs, Vivian girls, tyvek, oh sees, sic alps, times new viking, intelligence, pink reason and guinea worms. Beautiful, silkscreened covers with art by Cassie of the Vivian Girls. (Supposedly there will be nine different screened covers, with artwork by each band. This first round being done by the aforementioned Vivian Girl).
THE BEETS- SPIT IN THE FACE OF PEOPLE WHO DON'T WANT TO BE COOL LP (captured tracks, usa)
18.98usd/13.01gbp/14.66eur/1859jpy (approx)
*Debut twelve-track LP from these proud sons of Jackson Heights, Queens. Sprung from seemingly nowhere to playing constantly in Brooklyn. Shades of Los Mockers, Chicos Electricos, pre 65 Stones, early Ramones and Shimmy-Disc era Daniel Johnston. I saw these guys almost start a riot at a Fashion Week event and then proceed to party down with Mickey Rourke. Absolutely amazing. Beautiful full-color sleeve by Matt Volz.
BITTERS- WOODEN GLOVE 12" (captured tracks, usa)
16.98usd/11.48gbp/12.83eur/1671jpy (approx)
*The Bitters is a new band that features Young Governor who has been playing in Fucked Up lately. The Bitters is more of his pop band with the vocals of Aerin Fogel front and center (for good reason.) The first of what will be many very desired records.
BLANK DOGS- SECONDS 12" (captured tracks, usa)
16.98usd/11.48gbp/12.83eur/1671jpy (approx)
*shop favorite restocked… Four new noisy, echo-filled pop songs from Mr. Blankdog. Limited edition vinyl comes in a silk-screened sleeve.
BLESSURE GRAVE- LEARN TO LOVE THE ROPE 12" (captured tracks, usa)
16.98usd/11.48gbp/12.83eur/1671jpy (approx)
*Doomsday duo make it to the large format. limited.
BRILLIANT COLORS- BRILLIANT COLORS 7" (captured tracks, usa)
6.98usd/4.79gbp/5.39eur/683jpy (approx)
*girl trio, like LiLiPUT meets K! Records-style. Their second 7". You have the first on Make a Mess, right? The best.
DUM DUM GIRLS- DUM DUM GIRLS 12" (captured tracks, usa)
16.98usd/11.48gbp/12.83eur/1671jpy (approx)
*shop favorite restocked… Debut vinyl release by lone girl making noisey pop in vein of Shop Assistants, Marine Girls and Black Tambourine. Silkscreened sleeves.
MAYFAIR SET- MAYFAIR SET 7" (captured tracks, usa)
6.98usd/4.79gbp/5.39eur/683jpy (approx)
*Dum Dum Girls and Blank Dogs co-op band. More, more sad hits. (Reference intentional.) Slightly oversized envelope sleeve. Half w/ silver print, half w/ gold.
WOODS- WOODS 7" (captured tracks, usa)
6.98usd/4.79gbp/5.39eur/683jpy (approx)
*woods are a real band. These are two of two of their best songs.
COLD CAVE- THE TREES GREW EMOTIONS 12" (dais, usa)
16.98usd/11.48gbp/12.83eur/1671jpy (approx)
*shop favorite restocked… Dark minimal synth from Wesley Eisold (Heartworm Press, Some Girls). The Trees Grew Emotions is an uptempo anthem bordering on Italio Disco while remaining to be pure and minimal, while the B-side delivers two pure dark and brooding addictive synth cuts with deep vocals for your 4am dancefloor. In the vein of early Echo West and Absolute Body Control.
ENSEMBLE PITTORESQUE- THE ART OF BEING LP (minimal wave, usa)
27.98usd/19.18gbp/21.61eur/2740jpy (approx)
*This album was originally submitted to Polydor (NL) in 1982, but they didn't find it commercial enough, and asked the band to come up with some material for a single release instead. Ensemble Pittoresque decided that they didn't want to compromise, and thus went on to release recordings on their own Clogsontronics label. The songs have been restored and mastered from the original tape, presented here as an LP entitled "The Art of Being". The music speaks for itself. With impeccable song writing, and heartfelt vocals; there is a true timeless feel to their music. Sound samples are here. Limited to 500 numbered copies with insert, 180 gram vinyl.
LINEAR MOVEMENT- ON THE SCREEN LP (minimal wave, usa)
27.98usd/19.18gbp/21.61eur/2740jpy (approx)
*The thirteenth release on Minimal Wave is Linear Movement's 'On The Screen' LP, a collection of songs originally slated for release in 1983. Linear Movement is Belgian mastermind Peter Bonne (A Split-Second, Twilight Ritual, Autumn) joined by Peter Koutstaal, and Lieve Van Steerteghem on vocals. Some tracks appear on the exquisite Pulse Music cassette (released by the Micrart Group) while the rest are previously unreleased. Linear Movement was featured on V/A The Lost Tapes LP with their highly acclaimed The Game, described as an "unstoppable pop song". Due to so much interest in this song, we decided a full LP needed to be released and so we present it to you: hand-numbered, limited pressing on 180 gram vinyl, and accompanied by a large glossy postcard photograph of the band live. These songs are perfect for the dance floor and for home listening too!
STEREO- SOMEWHERE IN THE NIGHT LP (minimal wave, usa)
27.98usd/19.18gbp/21.61eur/2740jpy (approx)
*The fifteenth release on Minimal Wave, presented in a printed jacket of original artwork, is Stereo's 'Somewhere In The Night' LP. Two of the tracks: Somewhere In The Night and No More first appeared on their 12" releases in 1982 and 1983 respectively, and are now highly sought after. Both tracks became cult dance floor hits, and received radio airplay in Europe and the US throughout the 80's until now. The rest of the LP brings together the French band's best studio recordings from 1982-1985,. The LP is pressed on 180 gram vinyl and includes a large heavy card insert with photos of the band. Limited to 999 hand-numbered copies.
SUDETEN CRECHE- ARE KISSES OUT OF FASHION? MLP (minimal wave, usa)
24.98usd/17.13gbp/19.29eur/2447jpy (approx)
*The fourteenth release on Minimal Wave is a 12" EP by UK band, Sudeten Creche. The ep includes their cult song Are Kisses Out Of Fashion? (originally released on the 1982 compilation ep Europe in the Year Zero ), as well as an unreleased version of Kindergarten (the original version was released on Illuminated Records in 1983). The songs are from their original tape reels, and they're pure electropop bliss. Release limited to 500 hand-numbered copies pressed on 180 gram vinyl.
V/A- THE FOUND TAPES LP (minimal wave, usa)
27.98usd/19.18gbp/21.61eur/2740jpy (approx)
*A compilation of North American Minimal Wave '81-'87. The Found Tapes is a follow up to The Lost Tapes compilation of European Minimal Wave '81-'86. It features previously released, rare tracks, as well as some unreleased tracks from Futurisk, Iron Curtain, Deo Toy, Experimental Products, Mark Lane, Ohama, Crash Course In Science, Dark Day, Craig Sibley, and Tara Cross. This release represents synth bands from the North American scene during that 80's period, some of them you may already know and if not will soon surely love. Thanks to everyone involved in making this happen. Limited to 500 numbered copies with insert, 180 gram vinyl.
RED MASS- RED MASS 12" (psychic handshake, canada)
12.98usd/8.78gbp/9.81eur/1277jpy (approx)
*killer four song 45 rpm 12" debut by a Montreal collective led and masterminded by Choyce (aka - Roy Vucino, formerly of CPC Gangbangs, Les Sexareenos, Daylight Lovers and Les Enfants Sauvages, just to name a few of his many groups). Brewing for several years prior to CPC Gangbangs untimely demise, RED MASS delivers on the promise of the Gangbangs artier and more progressive moments without losing one ounce of the ferocity or catchiness they were known for. This might very well be the best thing we've heard to date from Choyce, but its only the beginning. The scope and potential of Red Mass is enormous. These four songs offer a brief, exhilarating glimpse of their vision. nice custom offset printed sleeve, limited edition of 550.
BLANK DOGS- DIANA (THE HERALD) LP (sacred bones, usa)
18.98usd/13.01gbp/14.66eur/1859jpy (approx)
*repressed… For the quickly ascending career of the BLANK DOGS, this 12-inch marks another ringer, and already their fourth release of 2007, clearly showing an impeccable work ethic with no signs of stopping. Each record sounding more unique and far out than the last, this brand new 12-inch EP on Sacred Bones shows the Blank Dogs evolving into a full-on goth-gone wrong killing machine, yet they dont need to get nasty. The effects the vocals reverberate through will cause instant nausea when exposed to the elderly and the weak, yet underneath lie those keenly disguised pop hooks that stick with you long after the record stops. If Death Pop was ever really a term, the Blank Dogs now own it, yet their wrong wave wanderings can entertain fringe psych-heads just the same, hence their growing appeal across genre boundaries. -Victim Of Time.
BLANK DOGS- THE FIELDS MLP (woodsist, usa)
17.98usd/12.16gbp/13.59eur/1770jpy (approx)
*shop favorite restocked… Blank Dogs are actually singular: it's the insanely prolific one-man Brooklyn-based band of Mr. Blank Dog. We don't know too much about the biography of the guy behind the bedroom new-wave pop/punk and he's usually covering his face with masks or bedspreads, but that's fine. The aura of anonymity allows you to focus on the sounds -- and, really, he might be releasing a ton of things, but there's definitely a higher jam-to-crap ratio. It's like Joy Division vocal lines with The Cure's synth and guitar melodies filtered through ancient submerged keyboards and eroded recording equipment. And that voice? All the feedback in the world can't hide his knack for melody. Blank Dogs have been making plenty of rumbles in the noisier and more secretive outposts of the underground (half his discography's sold out), but Troubleman Unlimited's just repressed his very recommended full-length On Two Sides (on yellow vinyl in an edition of 500) and In The Red's releasing a 20-song double LP (or single CD) called Under And Under . It's all new material. He's also playing his first shows in NYC, so if you want to take a peek, you can. All this to say: seems like Blank Dogs is on his way out of the basement. --Stereogum
WOODS- SONGS OF SHAME LP (woodsist, usa)
17.98usd/12.16gbp/13.59eur/1770jpy (approx)
*The fourth full length by Woods, Songs of Shame, rips deeper with both 90-second and 10-minute forays into skeletal psychedelia. This is not to say the idiosyncratic songwriting style & vocalizing of Jeremy Earl is not present in spades but expanded, colored, and twisted into a tie-dye of soundscapes. Having toured incessantly over the last 12 months as a four piece (Jarvis Taveniere, G. Lucas Crane & Kevin Morby round out the band), many of the songs on Shame benefit from having been road worn, windblown, and deeply grooved.

INDIE

---
APRIL MARCH & STEVE HANFT- MAGIC MONSTERS LP (martyrs of pop, france)
16.98usd/11.48gbp/12.83eur/1671jpy (approx)
*Tracking April March's movements is a complicated matter. She plays very few shows but packs them in when she does. Her songs, perhaps because of their hyper-originality and cinematic style, appear often in films including in the work of Quentin Tarrentino, Gus Van Sant, and Alexander Payne. She has recorded and collaborated with great artists like Brian Wilson, Ronnie Spector, Bertrand Burgalat, Jonathan Richman and Alain Chamfort. Her early career as an illustrator, assisting Spider Man's creator Steve Ditko, and as animator for such cult favorites as Ren and Stimpy and Pee Wee's Playhouse betrays her innate gift for both visual and iconoclastic expression. Of this album, Record Collector said: "French pop meets flower pop: April March is a highly talented individual who's collaborated with Brian Wilson and Quentin Tarantino, illustrated with Spiderman creator Steve Ditko, animated for Ren & Stimpy and here hooks up with film director and musician Hanft, harking back to classic 1960s French pop and West Coast psych. March's lyrical, melodic tones gently trip over each song, with 'Attention Cherie' a study in tippy-toe French pop and 'Flashback Part II' supplying more grit with simple March vocal stylings on a romantic bent. When Haft pipes up, even while claiming to be a "Killer on the run…", the atmosphere retains a sense of period innocence, with flowers a-plenty and sunshine beaming. 4 stars. 180 gram vinyl, limited to 500 copies.

GREY AREA

---
RAIONBASHI- IN TEUFEL'S KUCHE 10" (absurd/ignivomous, greece/usa)
14.98usd/10.13gbp/11.32eur/1474jpy (approx)
*Follow-up release of 2006 'Kollekte' LP on Hanson Records (USA). All Voices, Noises, Instruments, Body-Functions & Apostrophes by DL. Performed, recorded and mixed 2005-2008 at No-Go-Area, Berlin. Mastered at Clunk, and cut at D+M, Berlin, by Rashad Becker. Edtion of 500 copies. 33rpm.
JAMES TWIG HARPER - INTUITIVE AMERICAN ESOTERIC VOL. 2 LP (american tapes/ecstatic peace!/gods of tundra/heresee/slowtoe/etc, usa)
17.98usd/12.16gbp/13.59eur/1770jpy (approx)
*New solo LP from Twig Harper of Nautical Almanac. Side 2 stamper mastered from home cut lathes - side 2 play varies depending on your tonearm setting. 180gram vinyl. Screen-printed covers. Edition of 555 co-released by Heresee, White Tapes, Ignivomous, No Sides, and Audiobot.
LAZY MAGNET- HE SOUGHT FOR THAT MAGIC BY WHICH ALL THE GLORY AND MYSTIC CHIVALRY WERE MADE TO SHINE - OR - IS MUSIC EVEN GOOD? LP (corleone, usa)
14.98usd/10.13gbp/11.32eur/1474jpy (approx)
*a head scratcher if there ever was one. hand delivered to the shop, apparently out of print from the label. limited edition of 500… well, no point really in trying to be coy or mysterious... recognized as the only means of avoiding suicide and redirecting a compulsive/addiction prone personality away from abject alcoholism [at least for a few years] lazy magnet has enjoyed 13 years of solo recording and writing, eschewing most other life responsibilites opting instead for a continual bask in the glow that surrounds knowing that you made something only you could do and having it come out exactly the way you wanted. after 23 odd self-released albums passed out in miniscule editions to friends and fellow members of the late 90s early 00s american sub-underground jeremy harris was found washing dishes at julians restaurant in providence rhode island where manager brian oakley recieved a copy of the lazy magnet 94-04 5 cdr hand made boxed set. this collection included over 500 songs harris had made between the ages of 16 and 26. brian offered to release future lazy magnet albums if jeremy was down. his reply: "totally".
three years later harris finally finished his first full length for corleone records: "he sought for that magic by which all the glory and glamor of mystic chivalry were made to shine - or - is music even good?" the former half being a quotation from arthur machens the hill of dreams, the latter half being a question doomed people ask themselves in the throes of mind crippling despair.
work on the next album has already begun. says harris: "in the begining lazy magnet WAS me. i was lazy magnet.. then it was more of a project, then a band. now i think of it more as a house... you cant get evicted from your own head. lazy magnet is the street i live on.. folks are now invited to come and hang out on it." while touring the united states in 2003 with a simple set up of guitar/rhythm unit harris finally grew tired of playing by himself. in the process of recording this latest record several guest musicians were asked to learn and record parts for certain songs. it stood to reason that when it came time to play a show folks who had guested on the record could perform their parts live. this is finally how the project became a band and now exists as a loose experimental recording/performance collective... in the past 10 years providence has suffered from the loss of several [all?] diy performance/live/work spaces.. some with a higher profile than others but all adding to the excitment and inspired creative output of their participant's lives. itd be impossible to quantify the loss to human cultural advancement suffered as a result of the current condo-ization of america... except to say that at the very least it is terribly signifigant. harris has no problem acknowledging that the extension of lazy magnet from a simple solo project to a freeform collective is a concious form of resistance to this shit lifestyle.
EXPO 70- NIGHT FLIGHTS LP (fedora corpse, usa)
15.98usd/10.81gbp/12.08eur/1573jpy (approx)
*Four new meditations on the shape of sound from Kansas City's Justin Wright. These songs amplify the crumbs of deep space left behind by Klaus Schulze. Includes Justin's own artwork design, screenprinted on raw kraft. Limited to 300 on heavy colored vinyl and available exclusively from Fedora Corpse.
EVENINGS- GROWING ISOLATION LP (fedora corpse, usa)
15.98usd/10.81gbp/12.08eur/1573jpy (approx)
*Miles Haney of Tapeworm tapes has an extensive discography of wonderful limited releases for his project Evenings. This full length LP offers the same great Evenings walls of bass heavy drone.
COMOROS- COMOROS LP (fedora corpse, usa)
15.98usd/10.81gbp/12.08eur/1573jpy (approx)
*shop favorite restocked… "Every sound is engulfed in huge washes of analog delay and spacious reverb. The resultant sound is smeared and blurred to the point of abstract beauty without the usual instrumental signifiers. When identifiable voices (synth squiggles here, bass drones there) do emerge, they simply provide landmarks to help us catch our breath before sliding back into the beautiful murk." --foxy digitalis
GÖTE- GÖTE LP (fedora corpse, usa)
15.98usd/10.81gbp/12.08eur/1573jpy (approx)
*shop favorite restocked… After releasing many songs in a wide variety of formats, Göte has finally found its way onto the turntable. "...way beyond their previous outputs of free-metal zone-mulch with a red vinyl vision-dump of brain-gnarl heaviness...Very fucking great." -- Arthur Magazine
NEG FI- LISTEN, OK LP (neg fi recordings, usa)
12.98usd/8.78gbp/9.81eur/1277jpy (approx)
*First LP release from this punishingly adorable Brooklyn duo of sometimes Branca ensemblists. Minimalist post no-wave noise bursts mix with walkie talkie feedback and sparse melodies. Hand-numbered LP - limited edition of 200.
V/A- POST-ALARMIST DRACULA SAFARI LP (oms-b, usa)
14.98usd/10.13gbp/11.32eur/1474jpy (approx)
*post-alarmist Dracula safari the 12" in dedication to Alarmist, a post-animal band from portland or from 2004-2005. They influenced the people that saw them play and took your carpet for a joy ride once or twice while you knew them. Nick B (drums) aka TUNNELS donates some tracks of psychedelic pop unlike other recordings under the same name. Recorded during the last few days of the band and after the break up. Eric C.(guitar) aka GHOST TO FALCO brings you 2 tracks one almost like a 1 minute western dirge the other more in the traditions of GHOST TO FALCO style recordings. James S.(vocals) aka ARGUMENTIX dabbles in the world of industrial beats and stories of a world left behind in 3034. Assisted on these recordings by Hando on sax. Eva aka INCA ORE(vocals) delivers a chopped and screwed version of some of her recordings mixed with clips of ALARMIST live shows she picked up from Friend Mansion a few years after the fact. On the first track of side crocodile you can hear the ode to ALARMIST by M.Remy (U.S. GIRLS) as she calls in to a radio interview the band was doing. Non of the 4 solo artist sound anything like what ALARMIST was doing and non of the solo projects sound a like. This is a great collection of eclectic music. limited edition of 300.

REGGAE AND DANCEHALL

---
V/A- A PLACE CALLED AFRICA: SONGS OF THE LOST TRIBE 2CD (trojan, uk)
16.98usd/11.48gbp/12.83eur/1671jpy (approx)
*The African heritage of Jamaicans had been brought to their attention by Marcus Garvey in the early twentieth century and his movement, though frowned on by the authorities, had risen steadily in popularity and led to the birth of Rastafari. This sure-footed 2CD 40-track collection charts the development of the music that this culture created, picking up the story from 1967, with Al and the Vibrators' 'Going Back Home.' Desmond Dekker, Clancy Eccles, Dennis Alcapone, Alton Ellis, Bob Marley, I-Roy, Dennis Brown, Horace Andy, Johnny Clarke and Sugar Minott are among the important artists featured, with the closing track coming from Dillinger in 1983. A well-chosen selection which puts the focus on a particular aspect of reggae to good effect. Highlights include ''Pretty Africa (Desmond Dekker); 'Going Back Home' (Vibrators feat. Count Ossie; 'African Herbsman' (Bob Marley), 'Repatriation' (Audley Rollins, followed by a great DJ version by I Roy); 'Rastaman Going Back Home' (Flowers & Alvin); and 'Land Of Love' (Sons of Light—a Lee Perry production).

GIFT CERTIFICATES

---
gift certificates are always available in any denomination and come in a envelope ready to be stocking stuffed, slipped into pockets or dispensed in any way you see fit. they can be paid for in cash, credit card (visa, master card or discover) or paypal in person, phoned in or via email. gift certificates not paid for in person can either be mailed to you, or we can keep it in shop if the recipient plans to use it for mail-order.

ADDRESS

---
tequila sunrise records
525 w. girard avenue
(btwn 5th and 6th streets)
philadelphia, pa 19123

SUBWAY: blue or orange line to girard ave TROLLY: 15 to 5th street BUS: 57 to girard/3rd-4th st; 47 to girard/7th-8th st.



t/us: 1215 965 9616

t/uk: 0203 004 8357

e: ajv@tequilasunriserecords.com

u: www.tequilasunriserecords.com

b: www. tequilasunriserecordshop.blogspot.com

f: www.facebook.com/home.php?#/profile.php?id=1447421864&ref=profile

m: www.myspace.com/tequilasunriserecords

t:www. twitter.com/tequilasunriser



HOURS

---
monday: closed
tuesday: 12:00-6:00pm/est
Wednesday: 12:00-6:00pm/est
thursday: 12:00-7:00pm/est
friday: 12:00-7:00pm/est
saturday: 12:00-6:00pm/est
sunday: 12:00-6:00pm/est
---