NEW ARRIVALS AND RESTOCKS
FRIDAY, AUGUST 28
---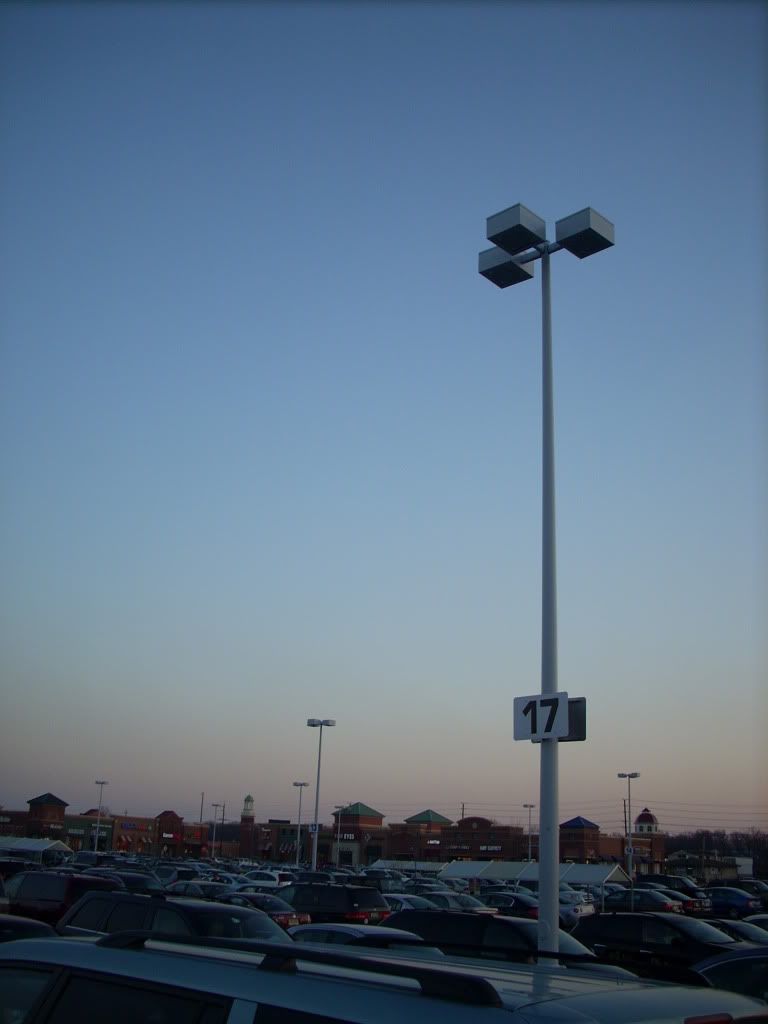 thanks for looking.


another week and another box of new ones… as well as a big pile of restocked essentials. new african rarities reissued by the klimt label out of france. great high life and juju lps by sir warrior and chief brigadier and a great set of early material from fela ransom kuti (those of you who picked up the amazing fela double cd on vampi soul – that tsr has had in in the past- will recognize some of the tracks, but there's enough new/different material to make you not sweat the redundancies)… all killer, all essential. great single of the earliest known –intelligible- recorded sound made by édouard-léon scott de martinville circa 1857, released on parlortone (dust-to-digital's new vinyl imprint, and thus an instant favorite around here!). a new deluxe reissue of the second faust record via 4 men with beards. Six Organs Of Admittance/azul split lp on japans psf records (!)… plus more shop favorites restocked from siltbreeze, 4 men with beards, siwa, tequila sunrise (?!), timeless, transparency… good stuff all around, come on by and check em out! as always check the tequila sunrise records facebook page and/or twitter feed for up-to-the-minute new arrivals and restocks.


also, please note that the tequila sunrise shop will be closed on sundays during the month of august, but as you may know, i'm always around to take orders online via discogs or email!


gracias


anthony vogdes


as always, many of these titles are in very limited quantity, so if you're interested in anything listed below and can't make it to the shop you can make a purchase via paypal or over the phone with a credit card and pick them up later or have them shipped (see more information below). i will no longer hold records. sorry.


prices are subject to change without notice.


prices do not include shipping and handling. for those of you shipping within the continental united states I offer a 5.00usd flat shipping rate for any amount of records and/or compact discs. shipping cost for international orders are calculated on an order by order basis. payments for orders can be made via paypal or with a credit card by telephone between 12-6pm/est.


i also offer bike messanger service via timecycle couriers. for the low cost of 10.00usd i can deliver any amount of records and/or cds you wish to purchase to your center city philadelphia location (this includes some parts of south, west and north philadelphia) within two hours (and for those of you who need your records even faster, we also offer 'rush' service for the low flat rate of 20.00usd for any amount of records/cds delivered to you within one hour). of course, we are still more than happy to ship records via the usps within philadelphia. orders placed before 5pm/est will ship out that evening and should reach their destination by the following day.


PICKS OF THE WEEK

---
SIR WARRIOR & HIS ORIGINAL BROTHERS INTERNATIONAL BAND- ONYE OBULA ZOBA ISI ONWEYA LP (klimt, france)
27.98usd/17.24gbp/19.65eur/2639jpy (approx)
*This 1981 album epitomizes the incredible career of a prodigy, who started at age 11 as a member of an Ese ensemble, a traditional Nigerian form of choral music, and has since excelled in many of the varied forms of African music. The most distinctive genre created by Sir Warrior (born Ezebuiro Obinna) is the one known as Nigerian 'high-life' music, a modernization of Ghanian high-life obtained by combining elements of tradition with a modern musical approach. In Warrior's case incredibly gifted guitar playing combined with lyrics deriving from traditional Igbo proverbs made him a pop icon and superstar, with hundreds of hits and dozens of best selling records all over Africa.
FELA RANSOME KUTI & HIS KOOLA LOBITOS- FELA RANSOME KUTI & HIS KOOLA LOBITOS LP (klimt, france)
27.98usd/17.24gbp/19.65eur/2639jpy (approx)
*In early 1965, just as the West African High-life scene was starting to get repetitive, the revolutionary sound of Fela Kuti & His Koola Lobitos burst upon us. A strikingly original and very talented musician, Fela was trained at the Trinity College of Music in London and despite his primary instrument being the trumpet, he was an excellent pianist, composer, arranger and vocalist. To maintain his reputation as West Africa's leading musician, Fela continuously experimented with varying forms of High-life and other exotic rhythm patterns. This is the very first full length album by Fela, recorded in 1965.
CHIEF BRIGADIER OLU ONI & HIS MARATHON SYSTEM- JUJU MARATHON SYSTEM VOL. 1 LP (klimt, france)
27.98usd/17.24gbp/19.65eur/2639jpy (approx)
*A traditional form of Nigerian popular music, Juju spreads from the ancient Yoruba percussion style and its first recordings can be dated back to the 1920s. Taking its name from the shamanic rituals of the southwestern regions, Juju evolved into a very popular musical genre in the '60s and '70s when artists of the caliber of King Sunny Ade and Ebenezer Obey (aka Chief Commander) took it to a new apex, blending traditional instruments -- like the talking drum with elements of western music, such as the guitar. Chief Brigadier Olu Oni adds to this extremely popular genre a hint of international elements, and this record has brought Juju beyond West Africa and into the rest of the world.
EDOUARD-LEON SCOTT DE MARTINVILLE- AU CLAIR DE LA LUNE 7" (parlortone)
9.98usd/6.09gbp/7.07eur/937jpy (approx)
*Dust-to-Digital proudly inaugurates its vinyl imprint Parlortone with the earliest intelligible recording of the human voice: a historic 20-second version of "Au Clair de la Lune" made in 1860, 17 years before Thomas Edison invented the phonograph. This one-sided 45rpm record comes complete with an etched back, a descriptive essay and a reproduction of Édouard-Léon Scott de Martinville's original "Au Clair..." phonautogram. Édouard-Léon Scott de Martinville was born in France in 1817. As a printer by trade, he was able to read accounts of the latest scientific discoveries and became an inventor. On March 25, 1857, he received French patent #17,897/31,470 for the phonautograph. This device made a visual image of sound waves on a cylinder, but did not play or reproduce any sounds. Scott used a horn to collect sound, a diaphragm at the end of the horn that vibrated from the sound, a stiff brush bristle attached to the diaphragm, and a rotating cylinder covered with lampblack or blackened paper that recorded the wavy lines from the vibrating diaphragm and bristle. Example "No. 5" -- "Au Clair de la Lune" was recorded on April 9, 1860. Scott prepared its recording surface by wrapping a sheet of paper around a cylinder, which he rotated over a smoking lantern to cover with soot. He recorded with two styli -- one driven by the vibrations of a tuning fork, the other driven by a membrane vibrating in sympathy with his voice. He removed the paper from the cylinder and immersed it in an alcohol-based fixative from behind its curtain of noise. He sang purposely into his instrument to reveal the shape of sounds and the frequency of his notes. In listening to "Au Clair..." we eavesdrop not on a musical performance, but on a scientific experiment -- wafting imperfectly through a window in time.

ROCK AND PSYCHEDELIC

---
FAUST- SO FAR LP (4 men with beards, usa)
24.98usd/15.24gbp/17.70eur/2346jpy (approx)
*Originally released in 1972, this is the second album from Uwe Nettelbeck's legendary Krautrock group Faust. More song oriented than the first record, So Far is an absolute stone classic of outsider (pop) music reissued here in its original packaging (including reproductions of all 10 inserts).
OVERHANG PARTY- OVERHANG PARTY LP (mutant, usa)
17.98usd/11.08gbp/12.63eur/1695jpy (approx)
*shop favorite restocked… Overhang Party and its members, who revolve around founder Rinji Fukuoka, have always shown a wide range of musical interest and ability, and this LP shows them all at their formative nucleus, offering a glimpse into what would come in later years in addition to enormous immediate aural gratification. Initially released privately by the group in 1993 (prior to Rinjis formation of his Pataphysique imprint, which would release the rest of the groups output in addition to many other interesting recordings), this LP was limited to just 200 copies and has long been sought-after by aficionados of the Japanese underground. Needless to say, until now, if one were to be lucky enough to find a copy of this LP, it would come with a somewhat prohibitive price tag; we offer it once again in the vinyl format with its original presentation for those of us for whom the depth of our fanaticism may not always equal that of our bank accounts. This LP shows the groups long-standing interest in the avant-garde and improvisation, featuring some amazing soundscapes which find their way through both the beautiful and the abrasive; they definitely explore some far-out territory, but there are also glimpses into the beautiful saturation of their more "rock" side on occasion, with some particularly expressionistic guitar work from Rinji within the context of a slow-burning psych blowout. This LP features the initial lineup of Rinji Fukuoka (guitar, voice), Iwao Yamazaki (drums), Kouji Nishino (bass) and Kunukunu as guest on VCS3 synthesizer during the track "Air." Overhang Party ceased in January of 2008, and its members continue on with their new efforts as Majutsu no Niwa. As we honor their early forays with this re-issue, we also eagerly anticipate what the future will bring. This vinyl reissue is limited to 500 copies and it is presented with its original artwork which features a stark plain white jacket with Overhang Party simply printed on the front.
SIX ORGANS OF ADMITTANCE/AZUL- SPLIT LP (psf, japan)
24.98usd/15.24gbp/17.70eur/2346jpy (approx)
*Stunning PSF vinyl-only release with Japanese obi-strip. Ben Chasny's prolific Six Organs Of Admittance wields a haunted, amorphous atmosphere of prickly acoustics and occasionally jarring electric guitar on side A's sidelong 'Furnace.' The flipside is a more structured affair, with the five songs by Usui Hiroyuki's Azul consisting of richly orchestrated psych folk, filled with violins, tabla, tambura and subdued vocals. Limited to 800 copies.
JUTOK KANEKO/TAKAHISA KIKUKAWA- WEDGED NIGHT LP (siwa, usa)
24.98usd/15.24gbp/17.70eur/2346jpy (approx)
*shop favorite restocked… October 2002 recording of improvisations and songs by Jutok Kaneko (guitar) and Takahisa Kikukawa (drums). Kaneko should be familiar to some as the man behind the heavy psychedelia of Kousokuya (whose much sought after debut LP from 1989 has finally resurfaced on PSF). Kikukawa's name on the other hand will likely not ring too many bells outside of his home country but he did supply some sublimely spaced drumming to the dreamy Che-Shizu for a while and he plays percussion and piano in UZU. Both in Kousokuya and in Kaneko's solo work the line between composition and improvisation is a very blurry one so it's only in the loosest of terms that we say side one of this album is an 'improvisation' and side two consists of a couple of 'songs'. The LP comes in an appropriately black and black on black silkscreened cover with two screened inserts.
TORI KUDO/LA CONSUMPTION 4- ATLANTIC CITY LP (siwa, usa)
24.98usd/15.24gbp/17.70eur/2346jpy (approx)
*shop favorite restocked… Archive LP of material recorded by Tori Kudo and some fellow travellers during a stay in New York in the Summer of 1981. Originally released on cassette the approach on these recordings was a long way from the eerie organ driven Noise Tenno LP that Tori and Reiko released a year earlier. About half of Atlantic City consists of songs, teeth bared and falling apart as they come together but still in a style similar to Tori's subsequent work with Maher Shalal Hash Baz. The other half is made up mostly of extended guitar jams rooted equally in rock and blues but retaining Tori's rather unique take on the idioms. Screenprinted cover and insert art adapted from drawings and photos taken in NY and Atlantic City in 1981.
LSD MARCH- EMPTY RUBIOUS RED LP (tequila sunrise, usa)
15.98usd/9.85gbp/11.23eur/1507jpy (approx)
*shop favorite relisted… european manufactured 180 gram lp housed in a stoughton old-style jacket with j-card style obi. limited edition of 1000. we have a friend who works for a high-end publicly-traded kids clothing maker up in manhattan, and last month they had her attend a seminar on forecasting trends for the next two years. and what did their high-priced european haruspex predict? that the dominating look for next year's lines will be…freak folk. for real. In fact, it's happening right now – even as we speak, beardos are shambling down the runways in milan and paris. and if in a few months time you see little kids running around looking like amish grad students, you'll understand. but that's just the transatlantic axis. what about japan? japan's fashion scene is so wildly on-another-planet, it can't even be inserted into a rational framework or timetable – are they a day ahead of us, or ten years? in order to stay ahead of the curve, the next tequila sunrise release will be a new lp, empty rubious red, by japanese avant-pysch artists lsd march. for those of you already living a couple of years ahead of the rest of us, you will know that this will be the fifth full length by this band, and that it was originally released in 2006 on their own white elephant imprint (a longer version of empty rubious red was reissued later that year as a limited edition cd on the incredible archive label), both versions sold out in about a minute. It's actually more like a solo outing by lsdm front-man shinsuke michishita (on voice, guitar, bass and percussion), accompanied on two tracks by legendary drummer ikuro takahashi (high rise, fushitsusha, tamio shiraishi, kosokuya, che-shizu, maher shalal hash baz, nagisa ni te, etc). most of the songs here are intimate, in-your-inner-ear ballads, hypnagogic and melancholic, achy hangovers from the third velvets LP – sorrowful birds on the last tree in the universe, thinking themselves into being, then forgetting themselves, then remembering again. except for the title track, that is – an 8-minute doppler-effect trance that gets you wasted on polonium 210, sets the dials of the kabbalah for the heart of the sun, and clicks "send." we could describe the overall sound here as late night psych. It's a pretty hackneyed term at this point, but try to remember how it used to be a downright poetic handle for the genre, conjuring those sleepless hours between 3 and 5 a.m. when the acid-drenched mind emits showers of sparks into the abyss. Light fuse and get away! we don't know what sorts of children's clothing we'll see when trend analysts start recommending late night psych as the compass for designers, but it's bound to be interesting. just remember, when you see saucer-eyed tots on the deck of a starship with their heads plugged into andromeda, you heard it here first.
EDGAR BROUGHTON BAND- WASA WASA LP (timeless, luxembourg)
29.98usd/18.47gbp/21.06eur/2827jpy (approx)
*shop favorite restocked… Debut album, originally issued on Harvest in 1969. The band started their career as a blues band, playing to a dedicated but limited following in the region around their hometown of Warwick. However, when the band began to lean towards the emerging psychedelic movement, dropping the 'Blues' from their name as well as their music, they got down to this debut album. Basically, it rocks good and hard, remains unafraid of letting lunacy into the lyrics and takes off into the realms of excess with impressive confidence. Edgar's immense vocal power holds its own throughout the loudest sections and the thudding blues elements never get boring. Wasa Wasa is highly recommended!
EDGAR BROUGHTON BAND- EDGAR BROUGHTON BAND LP (timeless, luxembourg)
29.98usd/18.47gbp/21.06eur/2827jpy (approx)
*shop favorite restocked… Reissue of the third Broughton Band album, originally issued by Harvest in 1971. The most conventional of the Edgar Broughton Band's first (and best) three albums, 1971's Edgar Broughton Band finds the group dispensing with the no-holds-barred mania and theatricality responsible for such classics as 'Out Demons Out,' 'Up Yours,' and 'Apache Drop Out' and concentrating instead on more musical endeavors. It's an approach that arguably captures the band at their very best at the same time as revealing them at their ugliest. The two-part epic 'For Dr. Spock' conjures images of Gong, as it drifts closer to space rock than the Edgar Broughton Band had hitherto ventured, while 'House of Turnabout' certainly restates the group's free-freak credentials with its rumbling percussion and scything guitars, a second cousin to the roars that punctuated Wasa Wasa and Sing Brother Sing. The heart of Edgar Broughton Band, however, lies elsewhere. The lilting chant 'Thinking About You,' with its spectral reminders of John Lennon's 'Working Class Hero,' is certainly one of their most rancorous concoctions, while 'Evening Over Rooftops' rides an acoustic guitar as pretty as its flowery lyric, but you know there's something rotten squirming just below the surface, even if you can never quite put your finger on it. The pure pop backing vocals, all 'sha-la-la' and 'doo-be-doo-be-doo,' of course, only add to your unease. And, as that is merely the opening number, you can guess what you're in for over the rest of the album long before you actually get it.

PUNK AND POST-PUNK

---
EAT SKULL- SICK TO DEATH LP (siltbreeze, usa)
12.98usd/8.00gbp/9.12eur/1224jpy (approx)
*shop favorite restocked… Leave it to the English to embellish a term like "shit-gaze" and in doing so codify the current DIY threadbare scrape of Times New Viking, Psychedelic Horseshit, and Tyvek. No surprise that the greatest shit-gazer of all time was none other than Samuel Coleridge, an avowed Brit who, plied full of laudanum, would sit for hours and stare at his bowel movements, writing copious notes on their color, texture, etc. "Monday? Oh, stool journal, to where didst thine weekend go?" At any rate, it's hard to gauge how much mileage the Limeys can get with such a phrase, but cross your fingers it hangs around long enough for Eat Skull to share in the odorous mirth. Call their genre whatever you want; Eat Skull will be ensconced in the stately pleasure-dome at Xanadu, waiting for the checks to clear. Biscuit crumbs and tea stains be damned, Eat Skull are a quartet hailing from Portland, Oregon, co-masterminded by Rob Enbom (former bushwacker in the ranks of Hospitals and Hole Class) and another original Hospital, Rod Meyer (the greatest living genius of punk). Previous Eat Skull efforts include a cassette-only EP and a pair of 7-inches, all of which might be out of print. Like their brethren and forebears, Eat Skull runs a post pattern deep beyond pop and punk. They bring to the game an extrasensory appreciation of New Zealand's South Island Sound (Great Unwashed, Axemen), Cleveland art-damage skronk (Modern Art Studio, X-X), and the wretched excess of forgotten Midwest hardcore (Stiff Legged Sheep, Chemotherapy). In other words, just what you need!
EAT SKULL- WILD AND INSIDE LP (siltbreeze, usa)
12.98usd/8.00gbp/9.12eur/1224jpy (approx)
*shop favorite restocked… Eat Skull's Sick to Death received worldwide accolades for its frantic pacing, unimpeachable lyric quality, and nugget after nugget of pop hooks buried under a gob of lo-fi muzz. On this follow-up, fans and critics will find a cleaner, more inimitable Eat Skull at work. Frontman Rob Enbom has outdone himself with both lyrics and structure on Wild and Inside, and the band as a whole rises to the challenge of nixing the lo-fi tag for a sound that's less... antecedent. Gone is the wall of crud that prevents discerning listeners from identifying the instrumental play-by-play; in its stead, a set of crafted songs recall the paisley punk of The Last and the rural-delica of Great Plains, as well as nodding to the sanguine pop of early Flying Nun bands such as The Double Happys. Wild and Inside is a grower for the ages. It breathes deep and exhales perfectly.
EX-COCAINE- ESTA GUERRA LP (siltbreeze, usa)
12.98usd/8.00gbp/9.12eur/1224jpy (approx)
*shop favorite restocked… Forged in the Garden City (that's Missoula, Montana to you, piker), Ex-Cocaine is the formidable, sneer-wielding duo of Bryan Ramirez (guitars, effects, vocals) and Mike C (percussion, hexes, spells). Their debut LP from 2005, Keep America Mellow (on Ramirez's Killertree label) brought to light heavy august vibes steeped in the tippled, woodbine 'n' cider electro-folk of Michael Chapman, Steve Peregrine Took, Roy Harper, and other more reclusive Anglo biscuit-snuffers whose works haunt the archives of Kissing Spell and Shadoks. On their second effort, Ex-Cocaine throw down hard, evoking a gnarled bonfire with flames that roar thunderously like the detuned, rockist clang of Dead C's Harsh '70s Reality, and burns evenly like the smelted, Rust Belt psychedelia of Stone Harbour's Emerges. Vinyl-only and limited, the sparks are flying off this one already. Catch it if you can.
FABULOUS DIAMONDS- FABULOUS DIAMONDS LP (siltbreeze, usa)
12.98usd/8.00gbp/9.12eur/1224jpy (approx)
*shop favorite restocked… Adorably known to friends and family in Australia as Jarrod and Nisa, The Fabulous Diamonds' beguiling truck is a mesmerizing mix of synth, dub, and percussion, woven around honey-ache vocal stylings recalling (in spirit) past Aussie noisemakers Scattered Order or Makers Of The Dead Travel Fast, as well as those of Augustus Pablo, Young Marble Giants, and Suicide.
NAKED ON THE VAGUE-THE BLOOD PRESSURE SESSIONS LP (siltbreeze, usa)
12.98usd/8.00gbp/9.12eur/1224jpy (approx)
*shop favorite restocked… Lucy Phelan and M.P. Hopkins hail from Sydney, Australia. Behind a basic framework of keyboard, bass, and vocals (and all manner of tinkered-with percussion) Naked on the Vague's distinct aggregate of sound calls to mind everything from SPK to Mars and beyond. Or, as they're fond of calling them in Philly, "the Death Star version of Times New Viking." Originally released in 2007 on CD by the fearless Australian Dual Plover label, The Blood Pressure Sessions ventures into a darker realm than their debut 7-inch (also on Dual Plover) had erroneously suggested. Propelled by the sharp, rhythmic snare drum beat and anchored by thunderous, fuzzed bass-lines and stinging, swinging organ and synth fills, Phelan and Hopkins take turns rounding out the vocal duties, giving the whole of their sound a sonorous curtain of ecstatic foreboding. Betraying a gallows wit, the band refers to their music as "apocalyptic pop," which could be construed as both drowning and waving.
OPER'AZIONE NAFTA- CAVURU LP (siltbreeze, usa)
12.98usd/8.00gbp/9.12eur/1224jpy (approx)
*shop favorite restocked… Located within the Trapani Province of Sicily, Oper'azione Nafta considers their self-described "un-rock" as "a blowjob from Luigi Russolo." There's little doubt the great Futurist author of the The Art Of Noises manifesto would be anything but chuffed by such salacious bravado. Indeed, the trio pours on the racket and sounds like they were hatched in a custom-built Russolo intonarumori. Successfully putting the on back in bonkers, Oper'azione Nafta doles out only The Berserk, which might be why, at any given time, their unstoppable onslaught taps into rock/improv fizz a la Sun City Girls, Etron Fou Leloublan or the Butthole Surfers, various FMP blat, and MEV-like electronic scramble. When they claim "We are Oper'azione Nafta and we kill Bambi!" who among us would question it? Besides, a nice bowl of Sicilian-styled venison ragout would really hit the spot.
PSYCHEDELIC HORSESHIT- MAGIC FLOWERS DRONED LP (siltbreeze, usa)
12.98usd/8.00gbp/9.12eur/1224jpy (approx)
*shop favorite restocked… Let's spin the history dial back and wonder what if Hitler had inherited six million dollars instead of being responsible for the deaths of six million Jews? Think about it-- no Anne Frank, Joseph Mengle, or Auschwitz; marzipan sales would be way up, cocaine legal, and vegetarians would have had an early advocate and mentor; the German Sheperd would be the national bird; watercoloring might even be a serious medium-- the mind boggles. And as an ardent fan of classical music (not to mention the six mil burnin' a hole in his pocket, Mein Gott!) you can bet Adolph would have been on board with Psychedelic Horseshit. The sounds on Magic Flowers Droned captures the rickety skeletal pop of Step Forward-era Fall, the lo-fi fuzz of Swell Maps, and static noblesse of Slay Tracks-era Pavement. Is that classical enough for ya? For sure, this full-length debut is no Parsifal, but to these guys, sometimes a spear is just a spear and The Holy Grail is a movie made by Monty Python. As for Wagner, four outta five housepainters will tell you theirs is a name you can trust. Now where'd I put that joint? Considered by the Columbus cognoscenti as the "little brother band" (Stooges-style) to Times New Viking (MC5-style), Psychedelic Horseshit first came about as three buds determined to crash a hippie fest and jam retardo. When asked for their name, singer/guitarist Matt Whitehurst replied, "Just call us Psychedelic Horseshit." The band killed, the name stuck, and thus the die was ignominiously cast. Since then, they played with the Urinals, Country Teasers, Dan Melchior, Blues Control, toured with Pink Reason and Times New Viking, ruled a couple showcases at the 2007 SXSW, basically doing what they can to lay the foundation for the release of this debut LP (a previous 7-inch on the Columbus Discount label made many 2006 Best Of lists, too). Distempered, jaded, harmonious, and ramshackle, Psychedelic Horseshit keeps the glass half full; the question is, do you have the courage to drink their wry and wizened brew? Sure you do, it's the tonic of champions!
RATAS DEL VATICANO- MOCOSOS PATETICOS LP (siltbreeze, usa)
12.98usd/8.00gbp/9.12eur/1224jpy (approx)
*shop favorite restocked… Ratas Del Vaticano ("Rats of the Vatican") are a quartet hailing from Monterrey, Mexico, who assail ears with a most excellent assemblage of punk spew that can best be pitched as "KBD-like." Some of the slicker dicks out there will be familiar with Mocosos Pateticos ("Pathetic Kids") already, as it was available for a short time in 2008 as a download on David Serrano's Nene label. But for those unconcerned with being the emperors of ice cream, Siltbreeze put their money where your mouth is and are making this fantastic release available on the much-in-vogue LP format. Originally formed as a drunken joke (where have you heard that one before?), Ratas Del Vaticano quickly realized they were onto something. With the addition of Violeta on bass (fresh from a quick stint as second guitarist for Los Llamarada), the band felt solidified enough to cut some tracks. And, man, can these guys slice 'n' dice! Guttural, sneering, cynical, sarcastic, Ratas Del Vaticano dish it out in buckets like rancid pozole. Tack on the crude, fly-by-the-seat-of-your-pants recording quality, and you've got a monster to rival the likes of Sods, Mentally Ill, Guilty Razors, Sperma, or Tampax in the pantheon of Killed By Death's greatest scuzz gladiators.
DER TPK- HARMFUL EMOTIONS LP (siltbreeze, usa)
12.98usd/8.00gbp/9.12eur/1224jpy (approx)
*shop favorite restocked… Der TPK is the charming acronym for Der Teenage Panzer Korps, and anyone who can't appreciate the imagery of a pipsqueak quartet of fuzzy, distorted youth, drenched in DIY testosterone, rumbling out from sewers and into the street, just hasn't been vibing on the correct History Channel. Based outta parts unknown (Germany? California? Is there a difference?), Der TPK gnash and gnarl through the charred landscape of the underground like a small battalion of Tiger tanks blasting across the steppes of the Ukraine. Their sonic attack at times recalls the anxious throb of Mars in their prime, but suddenly it shifts and you could swear you were locked in battle with -- uh, listening to, that is -- the early discordant rumble of Savage Republic. These four youths -- Bunker Wolf, Catholic Pat, Boy True and Edmund Xavier -- understand they are channeling a vortex of sound, circa '79-'81. That's where they wanna be. The walls shake, the floor crawls. Hey, whatta place! And really, how could comparisons to Mars and Savage Republic ever be a bad thing? Has Siltbreeze ever lied to you? Harmful Emotions is the first LP by Der TPK, following a limited edition seven-inch on the Skulltones label as well as some mega-rare CDRs released via Jewelled Antler Collective on the Pink Skulls label. This is a one-time vinyl-only release, with paste-on covers, in an edition of 500 copies. Just like your Grandpa's Siltbreeze! Get it while it's hot.
DER TPK- GAME FOR SLAVES LP (siltbreeze, usa)
12.98usd/8.00gbp/9.12eur/1224jpy (approx)
*shop favorite restocked… Der TPK liken the sound of their second aural onslaught to "[The battle of] Kursk, second day." Who among us cannot relate to the largest tank battle in history? While the comparison may not be an easy nut to crack, the reference, specifically to the second day, is telling: the wonton destruction that unfolded on that field of battle in an attempt to break the Soviet bulge cannot be overstated. For the Germans, it was unmitigated tragedy. So by comparing Games for Slaves to this particular point in the offensive, Der TPK makes clear that album number two is more brooding and melancholy than Harmful Emotions. Bunker Wolf's menacing lupine-schrei is as formidable as ever, but the band has moved from the blitzkreig, almost hardcore-like pace of their Siltbreeze debut to a more Mancunian post-punk sound (angular guitars, rhythmic dirges), crossed with the luftschutszbunker psychedelia of German Oak (especially on the organ-laden tracks). Edmund Xavier's spidery guitar fills recall similar stylings of a young Bernard Sumner, while the bass/drum propulsion of Boy True and Catholic Pat call to mind the underrated talents of Slight Seconds' Mike Shaw and Peter Hibbert. Getting back to Bunker Wolf, there is no one like him. Maybe if Peter Hind (Mittagspause-era) could still squeak while goose-stepping across the squat in a pair of leather trousers, then we might have some trouble. But that ain't likely. No one does it in 2008 like Teenage Panzerkorps. Games for Slaves is more beauteous gas on an already raging and spectacular fire.
THE LOVE IS SO FAST- THE LOVE IS SO FAST LP (siltbreeze, usa)
12.98usd/8.00gbp/9.12eur/1224jpy (approx)
*shop favorite restocked… Exact details on the origins of The Love Is So Fast are vague; essentially, it was a project created by Danyhell and Estrella (currently in Los Llamarada) intended to flesh out bedroom improvisations and act as an inner search for a sense of skeletal (pop) structure amid the morass of postmodern rock effluvium. Performed live and recorded in one take, the five hazy, languorous tracks certainly charge the ions with positive, crystalline zip, creating an electron hole that sounds like alien transmissions from a long-ago Mars. Not the band, friend, the planet! Fans of the debut LP by Los Llamarada (S-S Records) will be downright giddy with the Precambrian narco-menace that comes carbonating off The Love Is So Fast's archival recordings. Or, as the band says themselves: "This is the music we dreamed of but couldn't play." Grab the peyote, I think I'm Frida Kahlo.
TYVEK- TYVEK LP (siltbreeze, usa)
12.98usd/8.00gbp/9.12eur/1224jpy (approx)
*shop favorite restocked… Following a gaggle of seven-inches for goose-y labels such as X!, What's Your Rupture?, S-S, and M'Lady's Records, Tyvek delivers a long-player that couldn't make Siltbreeze happier were the colonel slathered in foie gras and seared to a crisp. A few tracks on this effort are familiar to any who saw the band live in 2008; the rest, well, it's as fresh as new fallen snow when you get right down to it. Combining an uncanny channeling of The Urinals and early Mekons, Tyvek drops jaws to floors with solid acorns of repetitive punk/pop numbers that became oaks almost instantaneously. The inclusion of Damon (a.k.a. Teets of Puffy Areolas) brings in another sonic dimension and suddenly the band's set veers into a Velvet Underground-by-way-of-The Feelies stratosphere. Here yuo'll find a mixture of both, the blend of two perfect worlds. Practically a year in the making, this baby is worth every second of the wait.

FOLK, BLUES AND ROOTS

---
FRESH MAGGOTS- FRESH MAGGOTS LP (amber soundroom, germany)
29.98usd/18.47gbp/21.06eur/2827jpy (approx)
*shop favorite restocked… Fresh Maggots came from Nuneaton, Warwickshire, England and recorded their only vinyl in London 1971, which was absolutely well done. Fresh Maggots were just two people, Mick Burgoyne and Leigh Dolphin. They played acid folk-rock with electric and acoustic guitar, glockenspiel, tambourine, violin, tin whistles and vocals. The original vinyl is very much sought-after today, so this reissue will help to get a vinyl of Fresh Maggots for a reasonable price today. 180-gram-vinyl and great sound-quality! Comes with an interesting insert, consisting of many personal memorabilia of Mick and Leigh like photos, articles in news-papers and tickets.
ANNE BRIGGS- ANNE BRIGGS LP (4 men with beards, usa)
19.98usd/12.31gbp/14.04eur/1884jpy (approx)
*shop favorite restocked… The first full-length album from the legendary folk singer, originally released in 1971. Anne Briggs was a huge influence on the entire British folk-rock movement, especially other female singers such as Sandy Denny, Jacqui McShee, and Maddy Prior. This album is a strong collection of traditional folk songs and original material and one of the most important releases of the British folk revival. Despite the fact that Briggs had been on the folk scene since the early '60s this was her first full-length effort, delayed by erratic behavior and studio fears, and she would record only two more records before dropping off the scene entirely. Thankfully we have this, her first and strongest record, reissued with the original artwork.
ANNE BRIGGS- THE TIME HAS COME LP (4 men with beards, usa)
19.98usd/12.31gbp/14.04eur/1884jpy (approx)
*shop favorite restocked… One of the most important figures of the British folk revival of the 1960s, Anne Briggs was a huge influence on such luminaries as Sandy Denny, Maddy Prior and Linda Thompson. This is her second full-length, originally released in 1971. Unlike previous releases which contained mostly traditional songs with little or no accompaniment, this album features many self-penned numbers as well as a few contemporary covers with Briggs playing guitar and bouzouki. Briggs only released two albums and a handful of singles/EPs before retiring from the music business, making this reissue an important document of the British folk revival.
DR. STRANGELY STRANGE- KIP OF THE SERENES LP (timeless, luxembourg)
29.98usd/18.47gbp/21.06eur/2827jpy (approx)
*shop favorite restocked… Debut album, originally released by Island, 1969. Ireland's answer to the Incredible String Band, Dr. Strangely Strange engaged in the same type of psychedelic acoustic music with folksy arrangements. With traditional instruments like penny whistle, fiddle, harmonium, and mandolin, Dr. Strangely Strange was more solidly rooted in melody and structure than the group's flaky Scottish counterparts. Produced by British modern folk guru Joe Boyd (Fairport Convention, Incredible String Band), Kip of the Serenes is built around simple and repetitious melodies occasionally interrupted by stream-of-consciousness musical and lyrical diversions.
FOREST- FOREST LP (timeless, luxembourg)
29.98usd/18.47gbp/21.06eur/2827jpy (approx)
*shop favorite restocked… first forest lp, originally released on Harvest in 1969. A really nice album of trippy rock tracks with lots of nice folksy touches! These songs are filled with so much imagination, color, charm, and melancholy solitude that they just transport you to a place between worlds! Deep into a forest between consciousness and vivid dreamscape -- that's where this will take you. The group's a trio, all of whom sing lead vocals from time to time, and instrumentation includes organ, harmonium, piano, percussion, guitars, electric harpsichord, mandolin, and cello: all swirling around in a style that's got traces of late work by Tim Hardin, Love, Nico, and early Roy Wood. Titles include 'Bad Penny,' 'Fading Light,' 'A Fantasy You,' 'While You're Gone,' 'Do You Want Some Smoke,' and 'Rain Is On My Balcony.' Excellent!

JAZZ

---
SUN RA ARKESTRA- CREATOR OF THE UNIVERSE: LOST REEL 1 2CD
(transparency, usa)
16.98usd/10.46gbp/11.93eur/1601jpy (approx)
*shop favorite restocked… Volume one in a new series entitled The Lost Reel Collection, and this one is the holy grail of SUN RA history! Two-CD set of THE ARKESTRA playing live in a SF warehouse in 1971, and a lecture by Ra from his legendary 1971 residency at UC Berkeley. Recently the Transparency label was approached with a collection of eleven reel-to-reel tapes of previously unknown Sun Ra recordings. None of this material is on any tape trader list or in any discography. The recordings are all super-high-quality and are being officially released on the Transparency label. Both discs of The Creator of the Universe are from mid-1971. Disc One is a concert at a warehouse in San Francisco, the centerpiece of which is a very dramatic and intense 20 minute 'Declamation' by Ra urging the black race to rise up into freedom and identity, punctuated by the horns of the Arkestra. Completely amazing, this piece is ranked by one aficionado as the peak of Ra's career. Disc Two is one of the classes given by Ra during his teaching residency at UC Berkeley. This is a Sun Ra album like no other!
SUN RA ARKESTRA- INTERGALACTIC RESEARCH: LOST REEL 2 CD (transparency, usa)
13.98usd/8.61gbp/9.82eur/1318jpy (approx)
*shop favorite restocked… Two separate concert recordings from 1971 and 1972 on one CD. The first features a haunting 'Egyptian Lounge' piece, "Intergalactic Research" that takes the listener to some magical place. The second has wild synth playing and ARKESTRA freakouts all around JUNE TYSON's beautiful vocals.
SUN RA ARKESTRA- DANCE OF THE LIVING IMAGE: LOST REEL 4 2CD
(transparency, usa)
16.98usd/10.46gbp/11.93eur/1601jpy (approx)
*shop favorite restocked… Recently discovered rehearsal tapes believed to have been recorded in the San Francisco area in December 1974. Identified (by ear) in the session are Sun Ra, John Gilmore, Marshall Allen, Danny Ray Thompson, James Jacson, Damon Choice, Akh Tal Ebah, Eloe Omoe, Clifford Jarvis, Dale Williams, and others. As an Arkestra member once commented, "The best music always came from the rehearsals", and here is some solid evidence to back that up.
SUN RA ARKESTRA- UNIVERSE SENT ME: LOST REEL 5 CD (transparency, usa)
13.98usd/8.61gbp/9.82eur/1318jpy (approx)
*shop favorite restocked… Imagine the suspense and anticipation one would feel when loading a 1970s Sun Ra reel onto a deck for the first time in more that 30 years & not knowing what to expect. As the tape starts, familiar sounds of the Arkestra begin to be heard from that magical time period so long ago. There is a great sense of relief and accomplishment to know music that laid dormant for far too long, and was from one of the most original creators ever, would now be preserved for all to finally hear. Volume 5 of "The Lost Reel Collection" features music from two separate tapes. The first tape is from a 1972 short recording at the Seaport Museum in New York City. The acoustics sound like an outdoor concert. The featured track is Discipline 27-ll, which is purely instrumental and may be the earliest recording of this particular version. In 1973, Ra declamations like "Life is Splendid" and "What Planet Is This?" were added on top of the music theme. The second tape is from a 1973 recording in Paris, France. Although the acoustics are quite different, it's a natural segue from the Seaport Museum tape. Opening with the Discipline 27-ll theme and the by-now more familiar declamation there which we title as "The Universe Sent Me" with this release. The beauty of the "reed" section is clearly heard during this track due to the apparent close proximity of the tape machine and the microphone setup. Once again, as with the first 4 volumes of "The Lost Reel Collection", the listener is in for a real treat.
SUN RA AND THE JET SET ARKESTRA- LIVE AT CLUB LINGERIE 2CD
(transparency, usa)
16.98usd/10.46gbp/11.93eur/1601jpy (approx)
*shop favorite restocked… Another excellent Ra set from Transparency, documenting an Arkestra show that took place at Club Lingerie, Hollywood, 14/12/85. Great, boomy live-in-a-room feel that takes you straight there. Features texts by Le Sony'r Ra in a chunky jewel case. Some heavy percussive ritual on here along with some snappy re-takes of primo material. –david keenan
SUN RA ALL STARS- MILAN, ZURICH, WEST BERLIN, PARIS 5CD (transparency, usa)
39.98usd/24.64gbp/28.08eur/3770jpy (approx)
*shop favorite restocked… Five complete concerts from Milan, Zurich, West Berlin and Paris during the autumn of 1983. Featuring sun ra, lester bowie (Art Ensemble of Chicago), don cherry, marshall allen, john gilmore, archie shepp, philly joe jones, and more!
SUN RA AND THE JET SET ARKESTRA- LIVE AT MYRON'S BALLROOM 2CD (transparency, usa)
18.98usd/11.70gbp/13.33eur/1790jpy (approx)
*shop favorite restocked… three solid hours of the Arkestra live at Myron's Ballroom in downtown Los Angeles, April 2 1981. They hadn't played in Los Angeles for ten years and are therefore seriously fired up! A great set totaling 184 minutes.

GIFT CERTIFICATES

---
gift certificates are always available in any denomination and come in a envelope ready to be stocking stuffed, slipped into pockets or dispensed in any way you see fit. they can be paid for in cash, credit card (visa, master card or discover) or paypal in person, phoned in or via email. gift certificates not paid for in person can either be mailed to you, or we can keep it in shop if the recipient plans to use it for mail-order.

ADDRESS

---
tequila sunrise records
525 w. girard avenue
(btwn 5th and 6th streets)
philadelphia, pa 19123

SUBWAY: blue or orange line to girard ave TROLLY: 15 to 5th street BUS: 57 to girard; 47 to girard



t/us: 1215 965 9616

t/uk: 0203 004 8357

e: ajv@tequilasunriserecords.com

u: www.tequilasunriserecords.com

b: www. tequilasunriserecordshop.blogspot.com

f: tequila sunrise/facebook

m: www.myspace.com/tequilasunriserecords

t:www. twitter.com/tequilasunriser



HOURS

---
monday: 12:00-4:00pm/est
tuesday: 12:00-6:00pm/est
Wednesday: 12:00-6:00pm/est
thursday: 12:00-7:00pm/est
friday: 12:00-7:00pm/est
saturday: 12:00-6:00pm/est
sunday: closed (august)
---