NEW ARRIVALS AND RESTOCKS
THURSDAY, FEBRUARY 25
---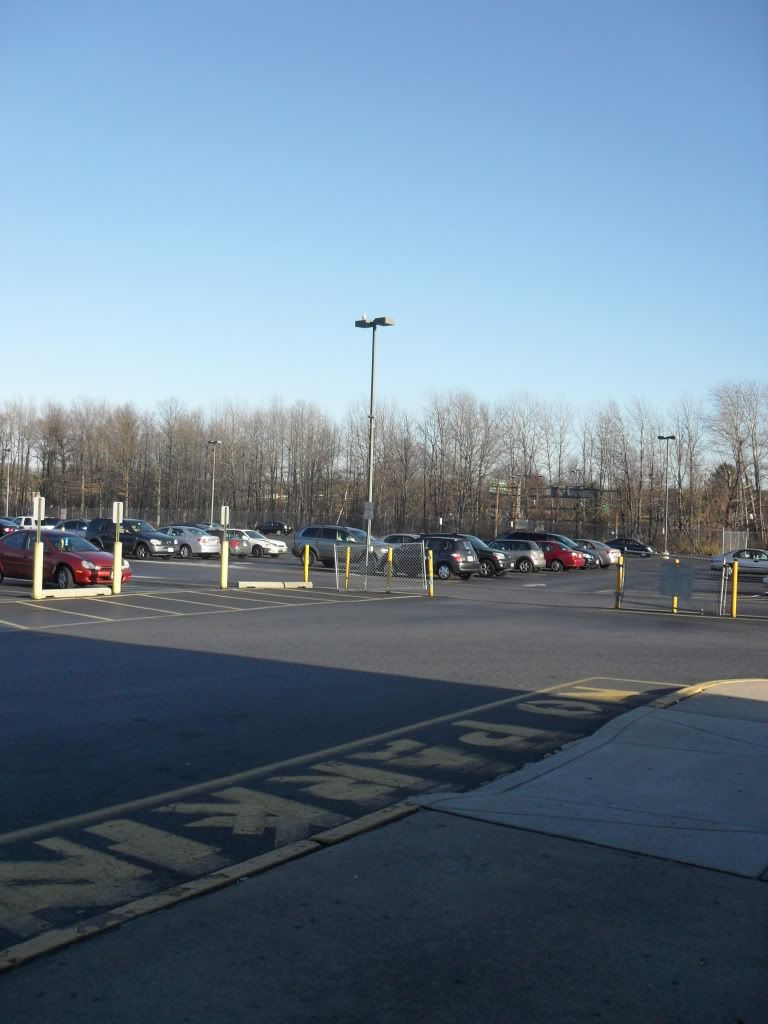 thanks for looking.


we're supposed to get walloped with another winter storm today, so you best head over to the shop early to pick up this weeks snowed-in essentials. new and restocked lps from drag city, fire, jackpot, not not fun, minimal wave, academy and world psychedelic funk classics. as always, supplies are limited, so don't snooze… to keep up with the most recent arrivals be sure to follow tsr on facebook and/or twitter ! gotta run, hope to see you soon!

gracias


anthony vogdes


as always, many of these titles are in very limited quantity, so if you're interested in anything listed below and can't make it to the shop you can make a purchase via paypal or over the phone with a credit card and pick them up later or have them shipped (see more information below). i will no longer hold records. sorry.


prices are subject to change without notice.


prices do not include shipping and handling. for those of you shipping within the continental united states I offer a 5.00usd flat shipping rate for any amount of records and/or compact discs. shipping cost for international orders are calculated on an order by order basis. payments for orders can be made via paypal or with a credit card by telephone between 12-6pm/est.


i also offer bike messanger service via timecycle couriers. for the low cost of 10.00usd i can deliver any amount of records and/or cds you wish to purchase to your center city philadelphia location (this includes some parts of south, west and north philadelphia) within two hours (and for those of you who need your records even faster, we also offer 'rush' service for the low flat rate of 20.00usd for any amount of records/cds delivered to you within one hour). of course, we are still more than happy to ship records via the usps within philadelphia. orders placed before 5pm/est will ship out that evening and should reach their destination by the following day.


ROCK AND PSYCHEDELIC

---
MAJOR STARS- RETURN TO FORM LP (drag city, usa)
18.98usd/11.36gbp/12.60eur/1662jpy (approx)
*When you've got a love for music, there's no time to spare. The band called Major Stars all got other gigs that take them from place to place without room to converse much. That's okay, because they're about playing music, not small talkin'! So what's been going on around the practice space then? Major Stars have a new one that might lay it on you all at once like a plank of solid stone, and they're calling it Return to Form. Starting with a mid-fight schoolyard threat like 'Better Stay Down' (what, no exclamation point?), Major Stars do definitely seem to be returning to somewhere on this new new album, maybe even perhaps somewhere adolescent where the rock and roll was never better? But really, titling the whole damn thing Return to Form has some humor in it. Mirror/Messenger wasn't out of form; all Major Stars records have been a part of a vision and even if some shit said he or she (probably he) didn't like it, that doesn't really call for a response title on the next album. We read it like this: it's you who's returning to form! Major Stars atomized you to fucking bits on the last record and only now are you returning to a fully formed entity. And here Major Stars are to blow you to pieces again. You're fucked up. Return to Form's got eight pieces, all heavy rocks, a few of them come with power jams. There's also a few just under three minutes, but distinguished by riffage that lifts 'em up. The guitars trio of Wayne Rogers, Kate Village and Tom Leonard is into their third full album as such, allowing them to have fused into a wall of distorto with a myriad of identities but singular purpose. Behind their ubiquitous combination signal, the drums trample with pummelous authority. Still, they can't help but sound a bit crushed by the din, glorious din. This is Major Stars' signature rock of the easties -- more likened to the sounds of Motorpsycho than any of that psych-rock these days! Again, this is organic growth, home territory. Could it be that the space you know is better than the space you don't know? Major Stars got answer, and it's Return to Form.
MAJOR STARS- MIRROR/MESSENGER LP (drag city, usa)
17.98usd/10.76gbp/11.93eur/1574jpy (approx)
*shop favorite restocked… Now giant-size and louder than ever, Major Stars plunge further down the path of their second, larger life with Mirror/Messenger. Their new sextet record features the same triple-guitar frontline and fervid vocalizations from Sandra Barrett as did 2006's Syntoptikon -- but with more songs then ever before found on a single Major Stars album (as many as two albums, in several cases). Mirror/Messenger is an assault on popular music, with considerable muscle exerted to create a jukebox-ready duck-and-shuffle -- if the needle don't get tossed out the groove, that is. From their Massachusetts aerie, Major Stars have rocked the world six albums over during the past decade. On this, their sixth album, the signature guitar union of Wayne Rogers and Kate Village (first immortalized in Crystalized Movements and later in Magic Hour) is further emboldened by Tom Leonard, whose prior tenure as Major Stars bassist ensures that he knows of what Major Stars rock. Sandra Barrett's lead wail gives every song an unshakable foundation from which the screaming solos depart with fearless frequencies. If the new sound of Major Stars sound is wider and more vivid than known, it's because this time, there's twenty-four tracks of rockness blaring at you through the mix. Plus, the relatively new lineup have an album, a tour and another year of life under their belt. And ultimately, ten years have done nothing to mellow Major Stars, for which they must be congratulated. The devious interweaving of the psychedelic with the rock is, as ever, a delight, to consistent yet somehow changed ends. They keep the craft surging forward, maintaining sufficient heat to ensure that nothing gathers on them as they beat it down the line.
JOANNA NEWSOM- HAVE ONE ON ME 2LP BOX (drag city, usa)
28.98usd/17.35gbp/19.24eur/2538jpy (approx)
*Deluxe 3LP box version with an 8-page, large-format lyric booklet and printed innersleeves… Joanna Newsom releases her first album since late 2006's Ys, making up for lost time with a disc for 2008, one for 2009 and one for today. Featuring Ryan Francesconi and Neal Morgan from Joanna's Ys Street Band, Have One On Me is an extravagantly packaged (and extravagantly nicely-priced) collection of fantastic new Joanna Newsom songs -- her most colorful record to date.
JOANNA NEWSOM- YS 2LP (drag city, usa)
23.98usd/14.36gbp/15.92eur/2100jpy (approx)
*drag city back catalog title in stock for the first time… Although released in late 2006, close to 4 calendar years ago, pressing plants are still working overtime to make this one available on vinyl for more than a day or two. Here it is again, restocked, for real. Double LP version; deluxe gatefold sleeve, with inserted 12"x12" booklet of lyrics -- just like the old days.
JOANNA NEWSOM- THE MILK-EYED MENDER LP (drag city, usa)
17.98usd/10.76gbp/11.93eur/1574jpy (approx)
*drag city back catalog title in stock for the first time… Drag City takes great pleasure in introducing to you a remarkable new musical singer, songwriter and all-around talent, Joanna Newsom. Joanna's music has more of an affinity with the folk revival of the 60s, or the bluegrass movement at present, than with most contemporary 'folk' (or 'anti-folk') scenes. Affinities aside, her style could hardly be called bluegrass; nor does it evoke the pastoral tonalities of 60s folk: she sings about whalebones, sleep, grammar, mollusks, accumulation, automobiles, owls, burning boats, string collections, milk, teeth, bridges, balloons, cake, colors, and kin, all in an otherworldly, ragged-sweet voice that defies convention. Her harp arrangements are at times ethereal and delicate, at others galloping and ornate, but never overwrought -- presenting not so much a mere fusion of influences, as an inquiry into the places where those influences naturally intersect. She considers the late composer Ruth Crawford Seeger (who was one of American folk music's earliest advocates, as well as a vanguardist composer) to be a major influence, because of Seeger's ability and desire to reconcile the tenets of experimentalism with her love for a beautiful melody.
SCOUT NIBLETT- THE CALCINATION OF SCOUT NIBLETT LP (drag city, usa)
18.98usd/11.36gbp/12.60eur/1662jpy (approx)
*Drag City rolls up on the Scout Niblett scene just in time for the grand calcination. What luck, to arrive in time for such good timing! Her new record is her most tightly coiled long-player yet, a heavy handful of songs that are reaching for the ripe and the light. People come to Emma Louise 'Scout' Niblett for the joy of a scalding hot bath of sound amidst stark, bluesy emoting -- and she won't let 'em down this time. But something has shifted. Having made herself a record or two's worth of celebration ballads and moody freakouts, she seems to be hearing that call from within to feel for other things. Yelling at the kids around the way only ever gets you so far. And so, it's time to holler inward. The Calcination of Scout Niblett finds our girl in phase transition, exchanging elements for the betterment of her organism. Stripping down. Surrendering. Taking the bull by the wheel and driving to another place. Take the picture on the cover. It's the first album photo where Scout's acknowledging the camera, a new relationship giving sign of a greater awareness of herself and a desire to confront -- a new confrontation, a more sober and realistic conversation. Throughout The Calcination of Scout Niblett we see Scout in deep focus. The lens has dollied in and stuck there. The sweat conjured in performance permeates the screen; darkness is all around her, overwhelming the picture. She's in an empty space and her voice snaps against the walls, behind weird shadows we can't make out. And cutting through, we might believe that we're hearing an inner monologue or two. The songs string together, almost as one, her guitar growls and bites, and the black velvet of space hovers. Just when the tension in the room and the filament of guitar can't glow any brighter, suddenly a band erupts, accompaniment to her vision -- and then back down to Scout and guitar. All the better for the boys to not get too burned. Well, burned just enough. Well-done, even! The Calcination of Scout Niblett is an intense devotional, a determined spirit journey and a collection of great slow-dance songs.
ROYAL TRUX- TWIN INFINITIVES 2LP (drag city, usa)
24.98usd/14.95gbp/16.58eur/2187jpy (approx)
*shop favorite restocked… First vinyl pressing of Twin Infinitives since the original LP issue in December 1990. Gatefold sleeve. "Neil Hagerty: We wanted to let things happen. I took all the tapes I had: rehearsals, studio stuff that survived, other random shit like shortwave recording etc and cut that together in a long collage. Then I broke that into short segments arbitrarily, about the length of a good rock song. We dumped those segments onto multitrack, called them songs, and just started putting little patchwork bits here and there for the next year and a half or whatever it was.
ROYAL TRUX- ROYAL TRUX LP (drag city, usa)
18.98usd/11.36gbp/12.60eur/1662jpy (approx)
*shop favorite restocked… First vinyl pressing since the original 1988 Royal Records LP issue. First time on Drag City.
SPACEMEN 3- SOUND OF CONFUSION LP (fire, usa)
19.98usd/11.96gbp/13.26eur/1749jpy (approx)
*Originally released on Glass in 1986, Sound Of Confusion is the debut album from the Spacemen 3 led by Sonic Boom (Spectrum) and Jason Pierce (Spiritualized). Featuring covers of 13th Floor Elevators, The Stooges, and Juicy Lucy (!) amongst some classic originals, this is the band's first foray into the deep, stoned, trance-inducing, psychedelic sound they would master on later albums. 180 gram vinyl.
SPACEMEN 3- THE PERFECT PRESCRIPTION LP (fire, usa)
19.98usd/11.96gbp/13.26eur/1749jpy (approx)
*This is the album on which the Spacemen 3 perfected their woozy, psychedelic drone-pop, moving beyond mere tribute to their influences into a world all their own. A concept record about a drug trip, from the euphoric high of album opener 'Take Me To The Other Side,' to the drowsy, disturbed finish of 'Call The Doctor,' Perfect Prescription is, arguably, this band's finest moment and the album that best represents the creative collaboration of main members Sonic Boom and Jason Pierce. 180 gram vinyl.
SPACEMEN 3- PERFORMANCE LP (fire, usa)
19.98usd/11.96gbp/13.26eur/1749jpy (approx)
*Recorded live in Amsterdam in 1988, on the Perfect Prescription tour, Performance is a fine document of the Spacemen 3's early, noisier sound, a hopped up version of the band's more woozy recorded output. Beautifully recorded and featuring the band at their live best. 180 gram vinyl.
CROMAGNON- CAVE ROCK LP (jackpot, usa)
23.98usd/14.36gbp/15.92eur/2100jpy (approx)
*Originally released in 1969, Cromagnon's Cave Rock strings together a patchwork of untamed sounds and mental images which perfectly articulate the boundary-breaking psychedelic revolution that was occurring at the time -- musically and socially. Widely heralded as the best freak-out record of all time, Cromagnon's Cave Rock is a captivating experience that engages the listener. The album surpassed even the most out there psychedelia of its day, predicting what would soon become the disjointed aural landscapes of Faust and the violent scuzz of Throbbing Gristle. Vivid elements of Cromagnon's influence continues to shine in the lysergic rhythms of the Sun City Girls, Nurse With Wound, Ghost, and Animal Collective… Includes insert with the first documented history of Cromagnon.

PUNK AND POST-PUNK

---
COLD CAVE/PRURIENT- STARS EXPLODE LP (hospital productions, usa)
18.98usd/11.36gbp/12.60eur/1662jpy (approx)
*vinyl edition of the collaboration tape for the first uk tour circa 2009 originally limited to 100. pulsing heavy ambient electronics. alternate cover art and one new track exclusive to the vinyl release.
CIRCUIT 7- VIDEO BOYS LP (minimal wave, usa)
26.98usd/16.15gbp/17.91eur/2362jpy (approx)
*Minimal Wave presents a full length album by cult UK duo Circuit 7, founded by Martyn Good and Andy Partington. They released 2 singles: "Modern Story" and the amazing "Video Boys", and a few tracks on the legendary "Offering of Isca" compilation between 1984 and 1985. The album features the single version of "Video Boys" as well as an unreleased studio version, and other incredible tracks like "Beat Tonight", "The Force", and "Modern Story". Most of the material is rare or previously unavailable. The music falls into the minimal synth / synthpunk / new wave category while some songs can be classified as post-punk. The record is pressed on 180 gram neon green vinyl and comes in a matte printed innersleeve with lyrics and is housed in a matching matte outer jacket.
DAS DING- H.S.T.A. LP (minimal wave, usa)
24.98usd/14.95gbp/16.58eur/2187jpy (approx)
*Minimal Wave presents a full length album by Dutch electro pioneer, Das Ding. Das Ding is Danny Bosten, who was active in the early 1980s releasing his music and friends music via his own cassette label called Tear Apart Tapes. While studying graphic design in art school, he designed all the tape covers himself. Meanwhile, he recorded his own music as Das Ding. Powerful dark electro, some tracks are quite addictive and danceable while others are more for at home listening enjoyment. The dancefloor killer is somewhere between Reassurance Ritual and H.S.T.A. The record features lovingly remastered tracks, is pressed on 180 gram vinyl and comes in a printed innersleeve featuring artwork by Danny Bosten, and heavyweight outer jacket with photographs by Dima Belush. Definitely one of this years favorites.
ENSEMBLE PITTORESQUE- THE ART OF BEING LP (minimal wave, usa)
26.98usd/16.15gbp/17.91eur/2362jpy (approx)
*shop favorite restocked… Originally submitted to Polydor (NL) in 1982, Ensemble Pittoresques first tape has been restored and is now available as an LP entitled "The Art of Being". Ensemble Pittoresque were featured on the cover of the Dutch magazine, Vinyl in June of 1983, and also reached success on the European indie album charts, positioned between New Order and Joy Division one year. Aside from this group of songs, they released 2 albums on their own Clogsontronics label, both of which have attained cult status. With impeccable song writing, and heartfelt vocals; there is a true timeless feel to their music. Sound samples are here. Limited to 500 numbered copies with insert, 180 gram vinyl.
IN AETERNAM VALE- IN AETERNAM VALE LP (minimal wave, usa)
24.98usd/14.95gbp/16.58eur/2187jpy (approx)
*Minimal Wave presents a full length album by cult French band In Aeternam Vale. Having made over 200 recordings, I.A.V. were one of the most prolific bands of the French underground scene. Headed by Laurent Prot and featuring Pascal Aubert, the band released many cassettes all showing off his wonderful collage work. Their sound is extremely original, overflowing with character, and crossing between genres: electro, minimal, noise, and even garage. "With the passing of time, In Aeternam Vales work remains astonishingly powerful, cold and caustic with its uncompromising minimalism, but also provocative and capable to smash your ass on the dance-floor"(-Douche Froide Magazine, 2002). The record is pressed on 180 gram clear vinyl and comes in a heavyweight matte jacket with cover artwork by Laurent Prot.
LINEAR MOVEMENT- ON THE SCREEN LP (minimal wave, usa)
26.98usd/16.15gbp/17.91eur/2362jpy (approx)
*shop favorite restocked… The thirteenth release on Minimal Wave is Linear Movements On The Screen LP, a collection of songs originally slated for release in 1983. Linear Movement is Belgian mastermind Peter Bonne (A Split-Second, Twilight Ritual, Autumn) joined by Peter Koutstaal, and Lieve Van Steerteghem on vocals. Some tracks appear on the exquisite Pulse Music cassette (released by the Micrart Group) while the rest are previously unreleased. Linear Movement was featured on V/A The Lost Tapes LP with their highly acclaimed The Game, described as an "unstoppable pop song". Due to so much interest in this song, we decided a full LP needed to be released and so we present it to you: hand-numbered, limited pressing on 180 gram vinyl, and accompanied by a large glossy postcard photograph of the band live. These songs are perfect for the dance floor and for home listening too!
SUDETEN CRECHE- ARE KISSES OUT OF FASHION LP (minimal wave, usa)
24.98usd/14.95gbp/16.58eur/2187jpy (approx)
*shop favorite restocked… The fourteenth release on Minimal Wave is a 12" EP by UK band, Sudeten Creche. The EP includes their cult song Are Kisses Out Of Fashion? (originally released on the 1982 compilation EP Europe in the Year Zero), as well as an unreleased version of Kindergarten (the original version was released on Illuminated Records in 1983). The songs are from their original tape reels, and theyre pure electropop bliss. Release limited to 500 hand-numbered copies pressed on 180 gram vinyl.
TURQUOISE DAYS- ALTERNATIVE STRATEGIES LP (minimal wave, usa)
24.98usd/14.95gbp/16.58eur/2187jpy (approx)
*Minimal Wave presents a full length album by synthpop band Turquoise Days. Hailing from Jersey, Channel Islands, Turquoise Days was formed in 1981 by Luciano Brambilla and David Le Breton. Throughout the 1980s, they self-released many cassettes, as well as the renowned masterpiece Grey Skies / Blurred 7". They were selected for the Radio Luxembourg song contest in 1985 and received press for their releases and appearance there. Their music can be described as melodic, emotive new wave. Watch their Channel TV appearance here. The record is pressed on 180 gram white vinyl and comes in a matte heavyweight jacket designed by Phil Yamada accompanied by a matching 18"x 18" poster.

GREY AREA

---
PSYCHIC REALITY/LA VAMPIRES- SPLIT LP (not not fun, usa)
16.98usd/10.17gbp/11.27eur/1487jpy (approx)
*Every day's as new as you want it to be so take up the torch and light something unlit. Definite off-the-grid mentalities prevail on this genre-dissolving split 12" between San Fran anima soul voyager Leyna Noel aka Psychic Reality and So-Cal acid-jazz crate-digger LA Vampires. Noel's toured the states coast-to-coast and dropped a couple potent tape/CDR effigies, but this is her vinyl debut and it captures everything searing and singular about her live alchemy in glowing, glorious detail. Four inter-flowing songs of tone-float piano keys, bedroom drum machines, and white light amplifier vox. Trance-damaged and truth-seeking. LA Vampires' side madlibs through a more mercurial matrix, using slowed/screwed tapes, boombox Casio FX, low end theories, and bleached voice patterns to conjure a reverb chamber's worth of dance floor mirages. Future collabs with Zola Jesus and Sun Araw should expound her rhythm method mission. Abuse yr illusion. Black vinyl LPs in glossy jackets with a boldly disrobed duo cover portrait by Caitlin C. Mitchell. Edition of 450.
TOPAZ RAGS- CAPRICORN BORN AGAIN LP (not not fun, usa)
16.98usd/10.17gbp/11.27eur/1487jpy (approx)
*Grey clouds stay grey. Low light situations birth low-lit moods. It's all bummer clockwork. West Coast lurk-jazz triad Topaz Rags return to vinyl with their debut long player, Capricorn Born Again, an eight-song comedown recorded/mixed from spring-to-fall of '09 via a complex 4-track/boombox assemblage method. Everything creaks and hisses, there's smoke in the air, players at the end of their ropes, lyrics washing over faded raga ballads, slinky electric piano bar depressions, shadow gauze cavern pop. The bell jar is half empty, obviously. Slow dive and sink in. Black vinyl LPs (mastered by Pete Swanson) in jackets designed by Amanda. Edition of 400.
SEX WORKER- THE LABOR OF LOVE LP (not not fun, usa)
16.98usd/10.17gbp/11.27eur/1487jpy (approx)
*Still waters run deep but wild waters run deeper. Both when fronting San Fran free-punk body-music trio Mi Ami or performing angst-dance psycho-dramas under his solo alias, Sex Worker, Daniel Martin-McCormick always succeeds in generating total motion (and emotion) and breaking the fourth wall. His vision of tranced/anguished rhythm questing hits an apex on The Labor Of Love, his LP debut under the Sex Worker guise, and we've been soaking in its dark arts for months. Pulsing, lo-fi kraut electronics bubble and sputter under hazy arcs of weirdo vocal smear. Escapist disco drum machines cruise into the horizon under a canopy of dubby accents and FX percussion, sometimes peaking in harsh frenzies of echo-scream meltdowns. All three pieces function as anthems or elegies or protest songs articulating Daniel's heavy anti-sex trafficking/enslaved bodies activist agenda but you don't have to know the depths of the ethical framework to grasp the vibe. An intensely unique and hyper-personal statement from one of our favorite West Coast music-dreamers. Black vinyl LPs in jackets designed by the artist. Edition of 450.
BLANK REALM- HEATLESS ARK LP (not not fun, usa)
16.98usd/10.17gbp/11.27eur/1487jpy (approx)
*Vinyl debut by this consistently impressive Australian psych collective with 2 previous cassette albums on NNF. This one finds them moving into weird-punk song terrain, almost a fried improv no-wave vibe in places. Beautifully silkscreened sleeves.
INCA ORE- SILVER SEA SURFER SCHOOL LP (not not fun, usa)
18.98usd/11.36gbp/12.60eur/1662jpy (approx)
*Eva Saelens' life quest has taken her from Michigan to Oregon to Oakland back to Portland and back again, with several overseas explorations and inner journey road trips thrown in for good measure. Whatever path she's on is long and winding and hidden in the shadow of overhanging cherimoya trees. Fortunately she maps her migrations with haunted, exotic breath-and-electricity sphinxes ranging from 2006's Brute Nature Vs. Wild Magic to 2008's brainwashing Birthday Of Bless You LP. 2009 finds her offering up another psychic harvest unto the world, Silver Sea Surfer School, a new nine-song pipeline ride that floats through a whole new web of voice orbs and tape hiss and keyboard balladry. If anything, Silver Sea is Saelens' weirdest hour, layered in abstract environments, whispers, distant poetry, free percussion loops, with sudden passages of heart-dissolving ghost-piano beauty ('Shine On From The Heaven Above,' 'Adventure In Light'). Heavily impressive, and a brave pearl-dive into even more personal waters for the Inca Ore lifeforce. LPs come in jackets with art by Saelens, plus a full-color insert." Copies are on white-colored vinyl or blue/white swirl-colored vinyl or just regular black vinyl; no matter what color you get, you'll still feel pretty baked by the end of side 2.
LITTLE CLAW- HUMAN TASTE LP (not not fun, usa)
18.98usd/11.36gbp/12.60eur/1662jpy (approx)
*Portland, OR-by-way-of-Michigan garage gang Little Claw first tripped our radar with their self-released Why Not 7 inch, which was/is raw and physical and swingin' in all the ways you want a 7" to be. Their LA live shows proved even more ripping and charged; we were sold. So we sprung at the offer to enshrine their latest (and best) album, Human Taste, on vinyl for the world's turntables to adore. Packed with classic, cracked anthems ('Frozen In The Future,' 'Colors You Drown'), basement weirdo stompers ('Modern Vampire,' 'Breathing Tape,') and naked art-punk riddles ('Lay To Waste,' 'Summerphile'), the LP's two sides are slyly sequenced to seduce, blind, and devour, demonstrating a rad range of attacks, escapes, claws, tongues. It's a great late summer record: between styles, beyond genres, and aggressively alive. Taste theTaste. Black vinyl LPs in jackets with art designed by the band, plus a pro-printed, double-sided 11x17 poster/insert. Edition of 600. CD edition available on Ecstatic Peace.
WET HAIR- GLASS FOUNTAIN LP (not not fun, usa)
18.98usd/11.36gbp/12.60eur/1662jpy (approx)
*Welcome back. One of NNF's total favorite active bands return with a second full-length (most of which was recorded during the same sessions that birthed their debut LP, Dream) and we are pleased as spiked fruit punch. The Reed/Garbes duo mainly sticks to their guns, mining the same post-Suicide art-trance vein they perfected on Dream, but with Glass Fountain there's an added emphasis on the disembodied, oscillator pop mode that Wet Hair often toy with. Fountain's five tracks include some of the band's simplest but catchiest songs ('Crucifix In The Waves,' 'When The Right Time Comes,' etc), mesmerizing organ melodies over plink-plonky vintage drum machines with weirdo soulful singing and outer space electronics, like an outsider-punk Silver Apples or something. Hard to say exactly what universe Wet Hair are operating in and that's probably part of why we love it so much. A killer record that gets better each spin. In jackets with art drawn and designed by the band, plus a pro-printed 11x11 insert. On opaque lavender-colored vinyl.
HEATHER LEIGH MURRAY- JAILHOUSE ROCK LP (not not fun, usa)
18.98usd/11.36gbp/12.60eur/1662jpy (approx)
* It's been a while since Scorces sorceress, Jandek collaborator, and Volcanic Tongue branch manager Heather Leigh has ventured out on vinyl under her own name. And it may be a while longer, as Jailhouse Rock is in fact a wax reissue of a long OOP 2006 cassette classic on Michigan crud factory Fag Tapes. It was a fave of ours that year (and every year), so it feels extra celebratory to be able to offer up a freshly remastered (by Pete Swanson) LP edition of the album for global re-appreciation. Sprawling, long-form descent/ascents into mythic electric disorientation, powered by her trademark recipe of FX-soaked pedal steel and voice. Jailhouse feels loosely more aligned with a mid-aughts drone/noise aesthetic than the outsider dirt road Americana of her Devil If You Can Hear Me LP (also on NNF), but the distinction is a slight one. Side A swims in swooping sheets of vox and tempestuous wind tunnel dynamics before slowly dying away to wheezing disembodied harmonica. The B piece begins in a more overtly beautiful mode, a trinity of crystalline notes picked and stretched until they're transformed into a rapturous sky of textural distortion. Sensual and vertigo-inducing in equal measure. Black vinyl LPs in jackets with brand new paint/collage artwork by Heath Moerland (of Sick Llama, Slither, Odd Clouds, etc). Edition of 400.

GLOBAL SOUNDS

---
MEBUSAS- BLOOD BROTHERS LP (academy, usa)
18.98usd/11.36gbp/12.60eur/1662jpy (approx)
*A large and multitalented group, the mebusas' blood brothers album (1973) reflects the diversity of its members. Elements of soul, funk and psychedelic rock as well as Latin, Caribbean and African music come together in a powerfully unique album recorded in Nigeria. This is the first ever reissue of their only lp.
OFEGE- TRY AND LOVE LP (academy, usa)
18.98usd/11.36gbp/12.60eur/1662jpy (approx)
*shop favorite restocked… Ofege recorded this LP while still in high school in Nigeria in 1973, and with its sweet harmonies, wailing fuzz guitar and virtuoso drumming, it quickly became a classic of the Afro-rock genre. Mastered by Tim Warren from the best possible sources, Try And Love is available for the first time in over 35 years, officially licensed and lovingly pressed.
SJOB MOVEMENT- A MOVE IN THE RIGHT DIRECTION LP (academy, usa)
18.98usd/11.36gbp/12.60eur/1662jpy (approx)
*Deep and spacy Afro-Funk rhythms from heavy weight Nigerian musicians apark, jonnie, ottay and bolla. Veterans of sonny okosuns ozzidi band, these artists branched out in 1974 in a heavier, more personal direction. First ever reissue of thse psychedelic Afro-Funk classic!
V/A- DENGUE FEVER PRESENTS ELECTRIC CAMBODIA LP (minky, usa)
19.98usd/11.96gbp/13.26eur/1749jpy (approx)
*lp version on cream vinyl. Includes a download certificate with extra tracks… This music was recorded in the 1960s and early '70s soon after Cambodia became an independent nation. It was a period of rapid modernization that not only influenced music, but also architecture, sculpture, painting, dance and cinema. For many, it was Cambodia's own artistic renaissance, a time pointing to a hopeful future. This golden era came to a sudden end when the Khmer Rougetook control of the country in 1975 and brutally attempted to destroy any trace of modern society. Sadly, while many of the recordings of modern Cambodian rock and roll survived, most of the artists who created it did not. Over the last decade Dengue Fever has culled this compilation of their favorite Cambodian rock and roll from many different cassette tapes. The great music you'll find here is a testament to the spirit of a modern Cambodia that existed not so long ago, and should be remembered today.
V/A- BRAZILIAN GUITAR FUZZ BANANAS: TROPICALIA PSYCHEDELIC MASTERPIECES 1967-1976 2LP (world psychedelic funk classics, usa)
22.98usd/13.76gbp/15.25eur/2012jpy (approx)
*Following the success of the recently released Psych Funk 101, Brazilian Guitar Fuzz Bananas should serve as a master class for those entranced by the funky, heavy psychedelic wonders of the Tropicalia movement and all that it spawned. But as compiler Joel Stones writes in his liner notes: 'You won't find Os Mutantes or their maestro Rogerio Duprat on this compilation. There is a reason that the records contained here have never been reissued. Even though you will recognize some of the labels contained here... believe me when I write this: some of the rarest, and best, examples of fuzzy, funky Brazilian psychedelia came out as promo-only 7" records on these labels.' Each song contained on this album has never been reissued, and has been restored from the best source possible and remastered for near-perfect sound quality. The 48 page full color booklet contains a wealth of imagery and detailed annotation and liner notes in both English and Portuguese. Artists: Celio Balona, Loyce E Os Gnomes, The Youngsters, Serguei, Fabio, Tony E Som Colorido, 14 Bis, Banda De 7 Legues, Ton E Sergio, Ely, Com Os Falcoes Reais, Marisa Rossi, The Pops, Loyce E Os Gnomes, Piry and Mac Rybell.
V/A- PSYCH FUNK 101 LP (world psychedelic funk classics, usa)
23.98usd/14.36gbp/15.92eur/2100jpy (approx)
*shop favorite restocked… Funky fuzzy psychedelic tracks from '60s and '70s Nigeria, Iran, Turkey, Russia, South Korean and other exotic countries. Psych Funk 101 introduces students to the global phenomenon of psychedelic funk music, and covers the 'golden years' of the movement, from approximately 1967 until 1980. This compilation does not focus on American and British bands. Rather it focuses on the bands throughout the Global Village that were influenced by the innovation of American and British bands -- that many times one upped the heroes they sought to emulate. This compilation focuses on bands influenced by James Brown, The Meters, Sly and The Family Stone, Booker T and The MGs and The Bar Kays and unsung rhythmic forces such as drummers Bernard Purdie, Idris Muhammad, Earl Palmer, bassists such Carol Kaye and Jimmy Lewis. It focuses on bands who took that energy and combined it with the flair of psychedelic-rock musicians such as Jimi Hendrix and the ensemble known as Cream -- as well as pop-rock acts taken by the experimental side of psychedelia such as The Beatles. But these bands added their own, unique cultural flourishes. The result is mind-bending. Think about it for a second -- what musical forces were greater than that of funk and psychedelic music in the late '60s and early '70s? These forces, combined by bands happy to incorporate folk music and improvisational elements from other musical forms, lead to an amazing body of work still being unearthed by researchers the world over -- and still capable of inspiring new investigations into shapes of rhythm. Artists include: Husnu Ozkartal Orkestrasi, Kukumbas, Mulatu Astatke feat. Belaynesh Wubante And Assegedetch Asfaw, Kim Sun, Petalouda, Mehr Pooya, Staff Carpenborg And The Electric Corona, The Group, Armando Sciascia, Wadih Essafi, Omar Khorshid, Metin H. Alatli, George Garanian With The Melodiya Jazz Ensemble and Eskaton.

GIFT CERTIFICATES

---
gift certificates are always available in any denomination and come in a envelope ready to be stocking stuffed, slipped into pockets or dispensed in any way you see fit. they can be paid for in cash, credit card (visa, master card or discover) or paypal in person, phoned in or via email. gift certificates not paid for in person can either be mailed to you, or we can keep it in shop if the recipient plans to use it for mail-order.

ADDRESS

---
tequila sunrise records
525 w. girard avenue
(btwn 5th and 6th streets)
philadelphia, pa 19123

SUBWAY: blue or orange line to girard ave TROLLY: 15 to 5th street BUS: 57 to girard; 47 to girard



t/us: 1215 965 9616

t/uk: 0203 004 8357

e: ajv@tequilasunriserecords.com

u: www.tequilasunriserecords.com

b: www. tequilasunriserecordshop.blogspot.com

f: tequila sunrise/facebook

m: www.myspace.com/tequilasunriserecords

t:www. twitter.com/tequilasunriser



HOURS

---
monday: 12:00-6:00pm/est
tuesday: 12:00-6:00pm/est
Wednesday: 12:00-6:00pm/est
thursday: 12:00-6:00pm/est
friday: 12:00-6:00pm/est
saturday: 12:00-6:00pm/est
sunday: 12:00-6:00pm/est
---