NEW ARRIVALS AND RESTOCKS
THURSDAY, JANUARY 28
---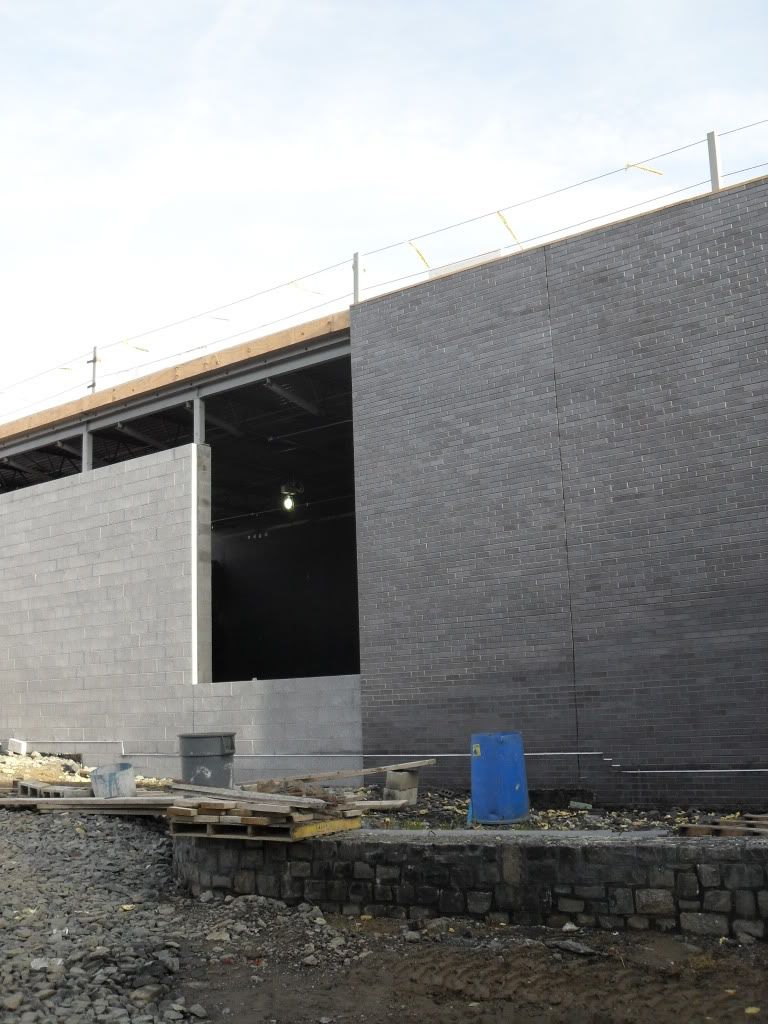 thanks for looking.


tons of good ones on this weeks list (too many to spotlight any one title, but if i had to, the whole global sounds section is a good place to start… and work yr way up… up… up…), some of the recent arrivals over the last 10 days didn't make it, so to keep up you know the deal, be sure to follow tsr on facebook and/or twitter ! gotta run, see you soon!


gracias


anthony vogdes


as always, many of these titles are in very limited quantity, so if you're interested in anything listed below and can't make it to the shop you can make a purchase via paypal or over the phone with a credit card and pick them up later or have them shipped (see more information below). i will no longer hold records. sorry.


prices are subject to change without notice.


prices do not include shipping and handling. for those of you shipping within the continental united states I offer a 5.00usd flat shipping rate for any amount of records and/or compact discs. shipping cost for international orders are calculated on an order by order basis. payments for orders can be made via paypal or with a credit card by telephone between 12-6pm/est.


i also offer bike messanger service via timecycle couriers. for the low cost of 10.00usd i can deliver any amount of records and/or cds you wish to purchase to your center city philadelphia location (this includes some parts of south, west and north philadelphia) within two hours (and for those of you who need your records even faster, we also offer 'rush' service for the low flat rate of 20.00usd for any amount of records/cds delivered to you within one hour). of course, we are still more than happy to ship records via the usps within philadelphia. orders placed before 5pm/est will ship out that evening and should reach their destination by the following day.


ROCK AND PSYCHEDELIC

---
IRMIN SCHMIDT & THE INNER SPACE- KAMASUTRA 2LP
(crippled dick hot wax, germany)
19.98usd/11.96gbp/13.26eur/1749jpy (approx)
*Crippled Dick Hot Wax presents Kamasutra -- an unreleased soundtrack from 1968 composed and recorded by Irmin Schmidt and The Inner Space. No overlap in content with the other recent Inner Space release, Agilok & Blubbo, released by Wah Wah Records earlier in 2009. Better late than never? A good four decades after its making, a rare gem is up for release: the soundtrack to Kobi Jaeger's erotic and educational epic Kamasutra: Consummation Of Love. A precursor to Krautrock pioneers Can, Schmidt's 1968 recording assembles Can's original line-up -- Michael Karoli, Jaki Liebezeit and Malcolm Mooney -- who later went on to craft the band's seminal debut, Monster Movie. The film Kamasutra: Consummation Of Love switches between India and Germany and stars Bruno Dietrich and Barbara Schöne. A prime example of late-1960s German erotica and the so-called sexual revolution, it liberated the subject of sex from dingy red light cinemas and whisked it away to the exotic Far East, to the realm that -- more than a millennium earlier -- had spawned the erotic teachings of the Kamasutra. Fast-forward to the present day, and you will find the film's well-intentioned, in parts pedagogical approach bristling with (un)intentional comedy. Many bands and composers from the late-1960s were intrigued by Eastern philosophy and influenced by sounds of the Orient. Besides several laid-back, percussive instrumentals laced with flutes and sitars, the soundtrack also features three vocal tracks: "I'm Hiding My Nightingale" (sung by Margareta Juvan), "There Was A Man" (sung by Malcolm Mooney) and "I'm Around You Everyday" (sung by Michael Karoli). Kamasutra was mastered from the original analog tapes by Calyx. Before Irmin Schmidt founded the now-legendary German band Can in 1968, he received a formal musical education and studied composition, piano, conducting and music ethnology. Amongst others his teachers were Karlheinz Stockhausen and Ligeti. Between 1962 and 1969 he conducted numerous orchestras, including his own compositions. During this period, he also composed music for various film and theater productions. Between 1969 and 1978, he worked exclusively with Can (in 2003 they received the prestigious ECHO Lifetime Achievement Award).
SPACEMEN 3- THE PERFECT PRESCRIPTION CD (fire, uk)
18.98usd/11.36gbp/12.60eur/1662jpy (approx)
*2009 release. Originally released in 1987, The Perfect Prescription is the album on which the British trio Spacemen 3 crafted some of their most dazzlingly layered psych guitar devastation. Before splitting into Spiritualized and Spectrum/EAR, Spacemen 3 created some of the most genuinely psychedelic music of the '80s and '90s, and it's on this album that they take the listener to the very center of the mind. While it's a concept album about a drug trip, no drugs are required to experience the euphoric high of opening track "Take Me To The Other Side." The cover of The Red Krayola's "Transparent Radiation" is brilliantly deranged and closer "Call The Doctor" cements this album's status as the ultimate monster come-down artifact. Sublime non-stop guitar oscillation, radiant feedback and inspired ecclesiastical channeling will sink into your brain faster than high power blotter acid. Gatefold mini-lp style packaging.
SPACEMEN 3- PERFORMANCE CD (fire, uk)
18.98usd/11.36gbp/12.60eur/1662jpy (approx)
*2009 release. Originally released in 1988, Performance captures a jaw-dropping live recording from the Perfect Prescription tour, recorded on February 6, 1988 at De Melkweg, Amsterdam. The emphasis here is on the group's loud, noisy origins, with plenty of the hypno-monotonous distorted bombast of the band's unique droning guitars, feedback and pounding drums on tracks like "Starship," "Take Me To The Other Side" and "Rollercoaster." An essential document of the band's powerful sonic assault. The drug-drenched bliss of closer "Walkin' With Jesus" will take you to the other side. Gatefold mini-lp style packaging.
SPEED, GLUE & SHINKI- EVE LP (phoenix, uk)
24.98usd/14.95gbp/16.58eur/2187jpy (approx)
*Phoenix Records presents the first 180 gram virgin vinyl release of Speed, Glue & Shinki's 1971 debut album, Eve. Ex-Food Brain guitarist Shinki Chen, bass player Masayoshi Kabe (also known as M Glue) and Filipino Vietnam war veteran Joey "Pepe" Smith, who doubled as both the trio's drummer and vocalist, released two legendary albums in the early '70s. Eve, the earlier of the band's two efforts, was probably the band's only "real" recording, as the self-titled second release in 1972 was put together by Smith from studio outtakes of Chen's guitar playing and tracks omitted from Eve. This is a bluesy, psychedelic album, with Chen's Hendrix-style guitar playing firmly underpinned by Smith's insistent percussion style modeled on the style and technique of his idol, Ginger Baker. The band dissolved immediately after the release of Eve, as the other two members found Smith's drug-fuelled lifestyle decidedly unappealing (he was a huge fan of amphetamines and diligently applied himself to establishing a prodigious habit). Chen decided he didn't want to record again, and became a successful live artist, Joey went back to the Philippines and started the immensely successful power trio Juan de la Cruz Band, and Masayoshi Kabe would win fame with the band Pink Cloud. In spite of their short-lived activity, Speed, Glue & Shinki were important first and foremost as pioneers of the Japanese psychedelic rock scene. Gatefold sleeve.
FAR EAST FAMILY BAND- NIPPONJIN LP (phoenix, uk)
24.98usd/14.95gbp/16.58eur/2187jpy (approx)
*now available on vinyl… Regarded by many as the first Japanese progressive rock group, the Far East Family Band featured the keyboardist and future new age composer, Kitaro. A keyboard-dominated space rock band, the Far East Family Band played extended compositions that brought comparisons to Tangerine Dream and early Pink Floyd. Nipponjin (1975), the band's second album under their new name (after their Far Out moniker), featured re-recorded material from the previous The Cave Down To Earth (1974) as well as Nihonjin and was produced by Tangerine Dream's Klaus Schulze. One of Japan's earliest prog bands, Far East Family Band became hugely popular in Japan and also achieved considerable attention in Europe. Digitally remastered, numbered limited edition of 1,000 copies only.
FLOWER TRAVELLIN' BAND- SATORI LP (phoenix, uk)
24.98usd/14.95gbp/16.58eur/2187jpy (approx)
*shop favorite repressed/restocked… reissue of the second Flower Travellin' Band album, originally issued by Atlantic Records in Japan in 1971. Satori is a conceptual hard rock/psych album driven by Hideki Ishima's furious guitar licks which erupt and explode over the harmonic heart beat of the drums and bass. Yamanaka's banshee-like vocal style turned him into an occidental Iggy Pop or Robert Plant while the band itself was rapidly becoming Japan's answer to Led Zeppelin. Satori is a huge album in every way. From power chords to Eastern-tinged North African six-string freak-outs and crashing tom-toms, the band flexes its collective muscle from start to finish. In short, this is a real rock classic of the type they simply don't make any more.
BLUE CHEER- VINCEBUS ERUPTUM LP (sundazed, usa)
21.98usd/13.16gbp/14.59eur/1924jpy (approx)
*shop favorite restocked, now as a high quality domestic pressing (and in mono!)… Vincebus Eruptum, Blue Cheer's landmark 1968 debut, is widely regarded as Ground Zero of the heavy metal explosion. The album, featuring the classic Blue Cheer lineup of guitarist Leigh Stephens, bassist/vocalist Dickie Peterson and drummer Paul Whaley, includes the trio's mind-melting reading of Eddie Cochran's 'Summertime Blues,' which became a Top 20 single, along with such raw, overdriven originals as 'Doctor Please' and 'Second Time Around' and distinctive reworkings of the blues standards 'Rock Me Baby' and 'Parchment Farm.' Long out of print on vinyl, with original copies trading for steep collectors' prices, this legendary debut is available once again in its original format, complete with its unique original cover design.
BLUE CHEER- OUTSIDEINSIDE LP (sundazed, usa)
21.98usd/13.16gbp/14.59eur/1924jpy (approx)
*shop favorite restocked, now as a high quality domestic pressing… Blue Cheer's second album, Outsideinside, fully matches its predecessor's primal power. The last Blue Cheer release to feature the beloved lineup of Stephens, Peterson and Whaley, Outsideinside is a bracing orgy of volume, distortion and aggression, with such highlights as 'Just a Little Bit,' 'Come and Get It,' the instrumental 'Magnolia Caboose Babyfinger' and the band's distinctive take on the Rolling Stones' 'Satisfaction.' Like its predecessor, Outsideinside has been out of print on vinyl for decades and has long been prized by collectors. Gatefold sleeve.
V/A- DJ FABYO PRESENTS ANATOLIA ROCKS: A MUSICAL TRIP THROUGH TURKEY 1968-83 LP (worldwide productions, france)
26.98usd/16.15gbp/17.91eur/2362jpy (approx)V/A- DJ FABYO PRESENTS ANATOLIA ROCKS: A MUSICAL TRIP THROUGH TURKEY 1968-83 CDR (worldwide productions, france)
21.98usd/13.16gbp/14.59eur/1924jpy (approx)
*shop favorite restocked on cdr and in stock on vinyl for the first time… During the '60s and '70s, the Turkish knew how to blend the exciting sound of pop music coming from United States and Europe with local inspirations and folklore better than anybody. Listen to the electric saz and darbouka mixed with the best fuzz guitar. Worldwild production is proud to present 13 jewels of this interesting and unknown genre called Anatolian rock. Enjoy!" Artists: Umit Tokcan, Erkin Koray, Esin Afsar, Edip Akbayram & Dostlar, 3 Hür-El, Selda, Fikret Kizilok, Nurcan Opel, Cem Karaca Ve Apaslar, Mustafa Ozkent, Baris Manco and Galatasaray Lisesi.

GREY AREA

---
WILLIE LANE- SLEEPY HANDS/ARRESTED FOR DECAY 7" (cord-art, usa)
5.98usd/3.58gbp/3.97eur/523jpy (approx)
*second self-released record from philadelphia transplant willie lane… like it's predecessor, known quantity, it's a nice one. and like 001, it's limited, so pick one up before they all go into the hands of Italian collectors (!?).
CHRIS FORSYTH- DREAMS LP (evolving ear, usa)
14.98usd/8.97gbp/9.94eur/1311jpy (approx)
*Dreams was recorded and mixed between 2007 and 2009, mostly in Brooklyn, but also in Glasgow, Kansas City, and Waldron Island, Washington, and features contributions from Forsyth's Peeesseye bandmates Jaime Fennelly (synth on one track) and Fritz Welch (drums and vocals on another) as well as the trumpet work of Nate Wooley and organ, saxophone, and snare drum overdubs by Phantom Limb & Bison's Shawn Edward Hansen. What you get: four tracks of free-wheeling minimalist rock balladry and anarcho-improv surrealism with a fearless approach to beauty in a deeply psychedelic landscape. And it's all wrapped in a matte black sleeve, each one stenciled wth three layers of white, yellow, and orange spray paint. Protected by a plastic outer sleeve, naturally. Not bad, eh? Tour pressing of 100 copies.
U.S. GIRLS- GO GREY LP (siltbreeze, usa)
12.98usd/7.77gbp/8.62eur/1136jpy (approx)
*The second full-length release by U.S. Girls is an even more fully realized excursion into a hazy alternate universe where pop vocals and muzzy scree fuse in harmony.
Go Grey conjures up ambient aerosols while luminous kaleidoscopes of sound sizzle, peak, and explode. Megan Remy is a chanteuse from (perhaps) the future, guiding all who choose to sail an evocative trip through her unique aural hallucinogenic landscapes. It's a journey of lush vistas, warm currents, and complex beauties. 23nd-Century-style, of course. So come aboard and see why U.S. Girls is being hailed the Eno of the '50s--the 2250s! Can you imagine? Let's hope so. includes free download card.
U.S. GIRLS- INTRODUCING… LP (siltbreeze, usa)
12.98usd/7.77gbp/8.62eur/1136jpy (approx)
*shop favorite restocked… If the alluring moniker used by Megan Uremovich conjures images of volleyball teams or cheerleading squads, forget it. Not that there's any doubt that Uremovich--sorry, U.S. Girls--couldn't rise and conquer either challenge. Like fellow DIY ingenues Sally Strobelight and Inca Ore, U.S. Girls' approach is deceptively ethereal and delightfully haunting; lithe, lysergic gamma rays of keyboard murk beamed over percussive bonk sort of resemble Diamanda Galas reinterpreting Suicide's Red Star. And dig that cover of Bruce Springsteen's "Prove It All Night," done in such an effortless, barbital lush you'd swear the air was filled with mescaline. Guess what? It's not.
BREN'T LEWIIS ENSEMBLE- THREE CHRISTS OF YPSILANTI LP (siltbreeze, usa)
12.98usd/7.77gbp/8.62eur/1136jpy (approx)
*As part of the 25th anniversary of the Butte County Free Music Society, Three Christs of Ypsilanti follows Induced Musical Spasticity 4xLP (BUFMS, 2009) and roughly coincides with The Bren't Lewiis Ensemble's At the North Pole, Easter Day, 1982 (upcoming on What The...?) and, if the master tapes rescue succeeds, the soundtrack to Esther's Brother Is Missing by Maria Estevez. Recording and performing primarily in the mid- to late 1980s, with sporadic efforts in the early 1990s, this barely organized enclave based in rural Northern California ingests and disgorges outsider free music a la Smegma and other bent LAFMS trippers, the UK's A Band, 5 Starcle Men, and the sort of visionaries currently promoted by labels such as Chocolate Monk, Destijl, and Ultra Eczema. Members of the Bren't Lewiis Ensemble later migrated to Vomit Launch, Glands of External Secretion, The Idiot, Needles, Serious Prblmz, and Bananafish magazine. Each side of Three Christs of Ypsilanti is dominated by tracks whose lengths meander into double digits. On Side A, "Take It Out and Kill It" is a murky glance at mortification via caninicide, with its ancillary fleas, cockroaches, and especially worms. This is the only large group recording on the album, and as such whirls around in conflicting directions in a manner that one backwater critic long ago described as "schizophrenic muzak." A completely different version of this track was previously released on the Maggie Is a Dot cassette in 1984. On Side B, "Dark Surprise," a 1986 recording from the crossroads of DIY autism and darkened psychedelia, is previously unreleased (the first playback of the master tape didn't happen until 2008). In contrast to the group's usual embrace of any and all kitchen sinks at hand, the recording was made solely with electric guitars, voice, and prerecorded audio frottage.
GLANDS OF EXTERNAL SECRETION- MEAT RECEIVING LP (ultra eczema, belgium)
29.98usd/17.95gbp/19.90eur/2625jpy (approx)
*Bang on the doors for a few hours, no one will open up at the Banana Fish office! For many people Banana Fish was a bible, and the pre interweb source to find out about manic street searchers such as Prick Decay, Emil Beauliau, Neil Hamburger, etc... There is absolutely no magazine that ever replaced BF and same goes for their equally amazing own vague 'band' Glands Of External Secretion, seems like anything can be thrown in at any given moment, collage music at its very best, heavy tape machines, too heavy to carry to a gig for sure as they refuse playing live, deep carrots stuck in the BUFMS scene, a maze of pseudonyms to cover any road leading to clear water. Let us stay in a pool of mud and try to find out what's up here, it's been a while since Glands did 'something' and this LP is the very hammer to knock yourself out with after a long search for 'better' auditive drugs! Comes in a recycled cover collaged cover design, by Dennis Tyfus, silkscreened by Jelle Crama, and includes an insert. Limited to 300 copies.
WOUT VERCAMMEN- WOUT VERCAMMEN LP (ultra eczema, belgium)
29.98usd/17.95gbp/19.90eur/2625jpy (approx)
*Wout Vercammen (1938) is a highly influential visual artist from Antwerp, Belgium. A nonstop performer since the early '50s, described by Ludo Mich as 'the Doctor Jekyll and Mister Hyde from Antwerp. A tight dressed dandy, going bananas every night, and looking as tight and clean the morning after.' He has been inspiring the Belgian underground art scene for more than fifty years. He was the youngest artist making real paintings at the end of the fifties. Abstractionism reduced to one gesture. One sweep. One movement of the sword. One twirling horizon. Pulling Hokusai into space and time, Vercammen organized and executed the very first happenings in Belgium in the early sixties. Great collages, the only real pop artist in Belgium, latex word paintings, pneumatic forms before someone else got bigger with it. Always on the move. The way Wout Vercammen acts, performs, talks and moves is perfectly captured on this LP! When living in Antwerp, chances are you witnessed a Wout Vercammen performance without even realizing it, this is possible at any given moment. Smuggling jenever into prison, painting the copper dome of the Carolus Borromeus church white, filling blue garbage bags with air, and especially howling like a wolf, primitive throat singing and using the whole bar as a percussive instrument! Wout Vercammen changes reality, and makes it a tiny bit better. This record is a collection of accidently recorded 'moments' and a composition of a black, a yellow and a red paint bucket all shook up through a synth and a 4 track! All varying from percussive punk primitive madness comparable to Kommisar Hjuler, a strange conversation in a garden to soundpoetry, howling and screaming. I am absolutely psyched to release this, as Wout Vercammen along with Ludo Mich has always been my favorite Antwerp psycho! Reminiscent of Ludo Mich, Kommisar Hjuler, the Vienna Actionists, Hans Krüsi. The LP comes in a offset printed sleeve with pictures of the artist, an insert with more pictures and liner notes by art critic Hans Theys! Limited to 400 copies.
PREGGY PEGGY AND THE LAZY BABYMAKERS- GET AN ACE CASE OF THE MEASLES LP (ultra eczema, belgium)
29.98usd/17.95gbp/19.90eur/2625jpy (approx)
*While my face drips with pus, yellow soup, manjuice and morning yoghurt, I finally got an injection against measles, which I also suffered from until I found out about Preggy Peggy And The Lazy Babymakers (both thru a CD-R on the great Chocolate Monk and on Preggy's own 'Being Weird Isn't Enough Records'!), I thought they deserved it more then I did. As a 'price' I could release their record inspired by the subject matter. Which became a beautiful audiobook like a madman's guide to alienville! The medicine these chaps have to use makes em sing in different colours and add styles to each other that never heard of each other's existence. Preggy Peggy And The Lazy Babymakers basically got started because of Angela Sawyer's (Boston-based psycho record collector and owner of the great Weirdo Records store!) compulsive need to overdub a mountain of voices over a mountain of strange instruments played by JA, the other Preggy who apparently 'lives on one of New England's gray shabby beaches with a couple of miniature fluffy dogs'! They never play live, it is probably pretty impossible to do live anyway, and style wars it sort of comes near Sun City Girls jams with Francois Dufrene, remixed by a Texas hill billy. Both members were in a mountain of bands no one ever heard of, such as; Pig Sex, The Pie Plate Band, The Cool Breeze, Jet Jaguar Backing Band, Phenomenological Boys, Stick a Fork In It, Laser Laser Laser Laser, The White People, Cough Syrup, The Saliva Sisters, Giacinto Scelsi Tribute Band, White Cocaine, My Son's Coloring Book, The Whoop Whoop Girls, Jimmy & the Waffles, N. Soseki/T. Hatsuro, The Kantian Project, Instant Distance Mental Powers, The Whistle Band, Byron, Jimmy & Gerard, Les Garcons Sur La Plage, Life Partners, The A Minor Project, Moshi Moshi I Am the Decider, Goils Goils & Fripped, Swastika Niggers, Sun Shine Sanitarium, The Cloud Club, Scarcity of Tanks, The Depressed Horns, Fleetwood Sac & the Sex-Havers, Human Hairs, Grizzler Big Band, Exusamwa, Duck That, etc. Comes in a collaged cover with a new born baby on it and prince charles and an insert.

ROOTS

---
HANK WILLIAMS- I SAW THE LIGHT LP (doxy, italy)
24.98usd/14.95gbp/16.58eur/2187jpy (approx)
*Once in a great while a truly superlative musical talent comes along, it only happens a handful of times per century, and one of those times 'it' was Hank Williams. Despite his swift and total rise to super stardom by the age 25, by 29 he was dead in the back of his own Cadillac...but it is what happened in the meantime that made all the difference. While America, returning victorious from the War in 1945, attempted to create an image of a invincibility, wealth and power in the face of its citizens and the world, there was a boy with a guitar from a place called 'Wrong Side of the Tracks', Alabama, who had another story to tell, a story that, amid all the propaganda and ticker tape parades, Americans could relate to and, judging from the record sales, obviously wanted to hear, and from 1946 to 1951 Hank Williams recorded enough hits to last country music stations for the following fifty. He dominated the country music charts throughout this period (with 11 number 1 songs and many more in the top ten), and songs like 'Cold Cold Heart', 'Hey Good Lookin'', and 'Your Cheatin' Heart', have become standards in American music. These five albums represent a complete chronological retrospective (1946-1951) of the man who revolutionized not only country music, but pop music as well." Tracks - Side A: 1. Calling You 2. Never Again (Will I Knock On Your Door) 3. Wealth Won't Save Your Soul 4. When God Comes And Gathers His Jewels 5. I Don't Care (If Tomorrow Never Comes) 6. My Love For You (Has Turned To Hate) 7. Pan American 8. Move It On Over 9. I Saw The Light Side B: 1. (Last Night) I Heard You Crying In Your Sleep 2. Six More Miles (To The Graveyard) 3. Fly Trouble 4. I'm Satisfied With You 5. On The Banks Of The Old Pontchartrain 6. Rootie Tootle 7. I Can't Get You Off Of My Mind 8. I'm A Long Gone Daddy 9. Honky Tonkin'.
HANK WILLIAMS- HONKY TONKIN' LP (doxy, italy)
24.98usd/14.95gbp/16.58eur/2187jpy (approx)
*Tracks - Side A: 1. My Sweet Love Ain't Around 2. The Blues Come Around 3. A Mansion On The Hill 4. I'll Be A Bachelor 'Til I Die 5. There'll Be No Teardrops Tonight 6. Lovesick Blues 7. Lost On The River 8. I Heard My Mother Praying For Me 9. Lost Highway Side B: 1. May You Never Be Alone 2. Dear Brother 3. Jesus Remembered Me 4. Honky Tonk Blues 5. Mind Your Own Business 6. You're Gonna Change (Or I'm Gonna Leave) 7. My Son Calls Another Man Daddy 8. Wedding Bells 9. I've Just Told Mama Goodbye.
HANK WILLIAMS- SING ME A BLUE SONG LP (doxy, italy)
24.98usd/14.95gbp/16.58eur/2187jpy (approx)
*Tracks - Side A: 1. I'm So Lonesome I Could Cry 2. A House Without Love 3. I Just Don't Like This Kind Of Living 4. My Bucket's Cot A Hole In It 5. Long Cone Lonesome Blues 6. Why Don't You Love Me 7. Why Should We Try Anymore 8. My Son Calls Another Man Daddy 9. Too Many Parties And Too Many Pals Side B: 1. Beyond The Sunset 2. The Funeral 3. Everything's Okay 4. They'll Never Take Her Love From Me 5. Nobody's Lonesome For Me 6. Moanin' The Blues 7. Help Me Understand 8. No, No Joe 9. Cold, Cold Heart.
HANK WILLIAMS- SING ME A BLUE SONG LP (doxy, italy)
24.98usd/14.95gbp/16.58eur/2187jpy (approx)
*Tracks - Side A: 1. Dear John 2. Just Waitin' 3. Men With Broken Hearts 4. I Can't Help It 5. Howlin' At The Moon 6. Hey, Good Lookin' 7. My Heart Would Know 8. The Pale Horse And His Rider 9. A Home In Heaven Side B: 1. Ramblin' Man 2. Pictures From Life's Other Side 3. I've Been Down That Road Before 4. I Dreamed About Mama Last Night 5. (I Heard That) Lonesome Whistle 6. Crazy Heart 7. Half As Much 8. I'd Still Want You 9. Baby, We're Really In Love.

JAZZ

---
SUN RA AND HIS SPACE ARKESTRA- WHAT PLANET IS THIS? 2LP
(vinyl lovers, russian federation)
39.98usd/23.93gbp/26.54eur/3501jpy (approx)
*Recorded live in New York in 1973 with a 25-piece Arkestra, What Planet Is This? comes from a time when Sun Ra had just exploded onto the wider music scene, touring all over Europe, and even teaching a class at the University of California called 'The Black Man In The Cosmos', where Ra was given a chance not only to teach about music, but also his world-view which, in some ways, was not unlike that of the hippies. Although many get caught up in his stagey esotericism and claims that he was from another planet, perhaps it can all be read as a simple code message to others to be anyone you want to be, regardless of race, or indeed, planet. Highlights of this recording include the ten-minute full-blown 'Love In Outer Space', featuring unfettered organ, horns and a wall-of-sound approach to percussion, and the wild and whirling 'Shadow World'. In fact, Ra is at his best when he takes his audience by storm, pulling out all the stops as he does so masterfully on this rare performance with a 25-piece Arkestra, one of his largest ever!
SUN RA- UNITED WORLD IN OUTER SPACE LP (vinyl lovers, russian federation)
26.98usd/16.15gbp/17.91eur/2362jpy (approx)
*Decades before his time, political and musical revolutionary, Sun Ra, developed a new plane of cultural existence where black people were all-powerful beings from outer space, sending their intergalactic message through jazz music. Recorded live in 1975 at Cleveland's legendary jazz club, the Smiling Dog Saloon, when Sun Ra and his Arkestra descended on the city for a week-long residency. You can imagine how the uninitiated's jaw must have dropped when Ra and his 15 musicians marched out onto the stage decked in glittery space costumes, playing percussion instruments and chanting. This high quality live performance is top-shelf Ra playing a kind of spaced out world music with hints of disco. Ra sings, plays the Moog, piano and organ, while everyone else plays alternately some kind of percussion or reed instrument, sings, dances, and claps hands. Check out his other-worldly version of Duke Ellington's 'Sophisticated Lady', featuring John Gilmore on sax, and his extended Moog solo!

GLOBAL SOUNDS

---
WASSIM SOUBRA- SONATES ORIENTALES CD (institut du monde arabe, france)
22.98usd/13.76gbp/15.25eur/2012jpy (approx)
*Sonates Orientales is an album of instrumental music performed by Lebanese pianist and composer Wassim Soubra. Is it classical music? Jazz? World music? No matter what, it deserves further investigation, for Soubra writes using the grammar of classical music (harmonies, counterpoint) combined with the sounds of his childhood, and the result is a western composition that tells an eastern, Lebanese story.
IMANE HOMSY- LORD KANUN CD (institut du monde arabe, france)
22.98usd/13.76gbp/15.25eur/2012jpy (approx)
*shop favorite restocked… The kanun is traditionally used to accompany singing. It repeats the musical phrase and is played with two fingers. Here, we see it in a new light: accompanist-interpreter-soloist on a par with any singer. The kanun as a 'complete' instrument, in fact, revealed in all its glory by Imane Homsy and the ten fingers technique developed by her, a technique that conjures up new ambiences and colors. The kanun has at last found the place it deserves at the heart of the classical Arab orchestra.
HASSAN HAFFAR- THE ALEPPO SUITES 3CD (institut du monde arabe, france)
64.98usd/39.98gbp/46.43eur/5856jpy (approx)
*shop favorite restocked… Hassan Haffar's Aleppo Suites consist of various poems in free form that are set to music and sung. Each suite has its own flavor. Interpretation varies according to the different schools and singers, who evoke three separate aspects of existence in love poems, bacchic songs and poems about nature. These may be used alternately, but they all express a single emotion: yearning for the beloved. Haffar's musical and vocal skills blend introspection and sensuality and these three albums confirm him to be a master of the genre.
WAED BOUHASSOUN- A VOICE FOR LOVE CD (institut du monde arabe, france)
22.98usd/13.76gbp/15.25eur/2012jpy (approx)
*shop favorite restocked… 'A voice for love' is how some have described Waed Bouhassoun, a talented Syrian musician who sings to her own accompaniment on the lute. The youthful Bouhassoun is undoubtedly the embodiment of love, as is borne out by the choice of poems and texts for this, her first recording. Sometimes with strength, sometimes with fragility, her voice intensifies emotion and meaning to the point of ecstasy in the poems of Ibn Zaydoun, Jalal-Eddine, Rumi, Wallada or even Tahar Abou Facha and Mahmoud Bayram al Tounissi, the famous lyricists to Oum Kalthoum. The purity and intimacy of this recording invite the listener to enter into a world alive with sensitivity and elegance.
V/A- A TRIBUTE TO OUM KALSOUM CD (institut du monde arabe, france)
22.98usd/13.76gbp/15.25eur/2012jpy (approx)
*shop favorite restocked… In June 2001, on the occasion of the second Music Festival, the Institut du Monde Arabe paid a resounding tribute to the great lady of Arab song. The same concert, an exceptional event, was then given as part of the 'Les Orientales Festival' at Saint-Florent-Le-Vieil. It brought together a new generation of performers from various Arab nations such as Karima Skalli (Morocco), Abir Nasraoui (Tunisia), and Riham Abdelhakim (Egypt), accompanied by the National Arab Music Ensemble of the Cairo Opera, conducted by Salim Sahhab. This album offers you live recordings of the best moments from the two concerts, as well as some of the most beautiful and moving songs associated with the 'Star of the East.'
BASSEKOU KOUYATE & NGONI BA- I SPEAK FULA 2LP (out here, germany)
31.98usd/19.15gbp/21.23eur/2800jpy (approx)
*After his award-winning album Segu Blue, Bassekou Kouyate, the ngoni wizard from Mali is back with a new offering, I Speak Fula. The album captures the incredible live energy of Bassekou Kouyate & Ngoni ba and is the next step in the career of one of Mali's most exciting and innovative musicians. For Bassekou Kouyate it has been a long journey that started out in Garana, a small village on the Niger river where he grew up, then took him to the town of Segu, capital of his region, and on to Mali's capital, Bamako. And now it is taking him and his music around the world. In the mid-'80s, young Bassekou Kouyate played a concert in Bamako together with members of the famous Rail Band. During the show, Bassekou suddenly stood up and walked up to the front of the stage. For the first time, a ngoni player strapped his instrument over his shoulder like an electric guitar and was playing a solo standing up. What was new then has long become common practice in Mali today. From his early days in Bamako when he was playing in a trio together with Toumani Diabate and Keletigui Diabate until today, where he is pursuing his own career, Bassekou has transformed the traditional music of the ngoni into the modern world. With his band Ngoni ba, he has created a new line-up as a quartet with a rock band's style of playing. The ngonis they play are still acoustic as in the old days, but Bassekou invented a bass ngoni, even lower in pitch than the ngoni ba (low ngoni), added extra strings to make their instruments harmonically more flexible, or plugs in an occasional wah-wah pedal. In the process, Bassekou opened up the magic of an age-old music to people all over the world. Bassekou Kouyate has become the ambassador of the ngoni. He has brought this ancient instrument back to where it used to be: to the center of Malian music. Bassekou Kouyate & Ngoni ba are now rocking the stages from Bamako to London. I Speak Fula expresses the spirit of openness and tolerance. The music of the griots has always been about building bridges between people. Mali itself is a very multi-ethnic country. "I Speak Fula" is a playful song about the relationship between the Bamana and the Fula. Bassekou Kouyate is Bamana but it is normal for him to play Fula music. The song is played in a local style called Koreduga. If Malians hear a Koreduga song, that means it is time to let their hair down, dance and enjoy. It is a song for everyone and you do not have to speak Fula to join the party. Produced by Lucy Duran and Jerry Boys and containing contributions by Toumani Diabate, Vieux Farka Toure, Kasse Mady Diabate, Harouna Samake, and others. Housed in a beautiful gatefold sleeve with full color inner sleeves.
BASSEKOU KOUYATE & NGONI BA- SEGU BLUE 2LP (open house, germany)
24.98usd/14.95gbp/16.58eur/2187jpy (approx)BASSEKOU KOUYATE & NGONI BA- SEGU BLUE CD (out here, germany)
18.98usd/11.36gbp/12.60eur/1662jpy (approx)
*shop favorite restocked on vinyl and cd… Segu Blue introduces the first solo album from Malinese ngoni player, Bassekou Kouyate. Ngoni is the Bambara name for an ancient traditional lute found throughout West Africa that is plucked with the thumb, much like a 5-stringed banjo. Bassekou was born in a village called Garana about 60 kilometers from Segu, in the remote countryside on the banks of the Niger River. He was raised in a traditional musical environment, his mother a praise singer and his father and brothers exceptional ngoni players. He moved to Bamako when he was 19 years old where he met the young Toumani Diabate. By the late 1980s, Bassekou was part of Toumani's trio and they recorded their first albums together, Songhai and Djelika. Bassekou has collaborated with many musicians in and outside of Mali. He played in the Symmetric trio with Toumani Diabate on kora and Keletigui Diabate on balafon. He was part of the Kulanjan project recorded with Taj Mahal. He is one of the key musicians on Ali Farka Toure's posthumous album Savane which was released July 2006. Now he has put together his own band: Ngoni Ba; the big ngoni: Mali's first ngoni quartet. The ngoni is one of Africa's still-undiscovered secrets: it is the key instrument for Griot culture. Unlike the kora, whose history goes back only a few hundred years, the ngoni has been the main instrument in Griot storytelling way back into the days of Sundiata Keita. The repertoire Bassekou plays is from the region of Segu, the heart of Bambara culture. Unlike mandenka griot music, Bambara music is pentatonic in nature -- music as close to the blues as you can get in Africa. Segu Blue features artists Kassemady Diabate, Lobi Traore, Lassana Diabate and singer Zoumana Tereta. By the way, there is no kora or djembe on the album. Taj Mahal describes Bassekou as "a genius, a living proof that the blues comes from the region of Segu.
THE REBELS- MEET THE REBELS LP (persianna, spain)
28.98usd/17.35gbp/19.24eur/2538jpy (approx)
*Meet The Rebels, Iran's answer to the Rolling Stones. Nothing from the Middle East screams 'Rock N Roll' like The Rebels, whose name was derived from their rebellious departure from the typical musical soundscape of Iran. Their gritty garage rock soars with snotty vocals, while the recording qualities stay true to what fans of the genre would expect. You'd never imagine this came from The Middle East upon first listen, as it could very well pass for lost Ugly Ducklings recordings. Originals like 'Indian Rebels' with its catchy hook and melody, echoed drums and guitar solos, will have you scratching your head in disbelief as to how this sound found itself within Persian record stores in the '60s and '70s. Still unknown to many, this collection of music will surprise even the biggest record collectors around the world, and is sure to have them salivating for more. Here is a collection of all their recordings, offering you a chance to hear the complete discography at a fraction of the price of originals. That is of course if you could even find an original.
ABBASS MEHRPOUYA- MEHRPOUYA SITAR LP (persianna, spain)
31.98usd/19.15gbp/21.23eur/2800jpy (approx)
*shop favorite restocked… Abbass Mehrpouya was one of Iran's top sitarists before passing in 1993. Having released a series of 7" singles that range from psychedelic, pop and even heavy funk, collectors are pushing one another aside in an attempt to obtain his legendary work. While his psychedelic guitars and flutes have collectors drooling at the mouth, his heavy funk moments can be heard rocking dance floors in clubs across the world. This album, his sole LP release African Jumbo, is both the rarest, and most in demand album from Iran, dated sometime in the mid '70s. The 11+ minute track 'African Jumbo' is not only a masterpiece of psychedelic funk, but is also only available on this sole and impossibly hard to find album. A simply wonderful experience full of beautiful sitars and flutes, while heavy drums, horns and percussion help fill out the wonderful melodies. Mehrpouya's talents weren't limited to traditional instruments either. He was known to have invented original instruments from bones and other natural materials, while using pots as a replacement for drums. Truly a magical album from a legendary artist within Iran's musical history, and one that is near impossible to source as an original. A true holy grail of Iranian music for both its rarity and content, this release is enriched with a bonus track, taken from a rare cassette.
THE GOLDEN RING- IRANIAN STYLED 60'S GARAGE AND OTHER EXOTIC SOUNDS LP (persianna, spain)
31.98usd/19.15gbp/21.23eur/2800jpy (approx)
*shop favorite restocked… As collectors continue to explore and discover new music from around the world, one country that's starting to gain momentum is Iran. Iran has been a mystery to collectors for many years, and even today it remains a blackbox to most. Within the rubbles of Iran's lost musical history comes Golden Ring, one of the first, and most prominent Iranian garage groups from the '60s. Based in Tehran, Golden Ring recorded and released a series of songs on 7" during the late '60s and early '70s before disbanding. They were one of the first Iranian bands to be influenced by Western music such as The Beatles, combining traditional Iranian instrumentation and melodies with structures found in the UK and North American rock and pop. This combination resulted in an Iranian take on garage music during the genre's climax. One of the members of Golden Ring, Arif, later went on to become a solo artist, and over time became one of the legendary artists within Iran's musical landscape. His solo material spread across 45's, soundtracks and generations of fans. Sadly Golden Ring never recorded or released a full length album, but through a lot of hard work and effort we are pleased to offer a full length compilation of Golden Ring's music for you to enjoy.
V/A- SHIR HODU: JEWISH SONG FROM BOMBAY OF THE '30S CD (renair, uk)
19.98usd/11.96gbp/13.26eur/1749jpy (approx)
*Shir Hodu is Hebrew for "Song of India." It also means "Song of Praise." This anthology, the second in a series of Eastern Jewish singers, presents for the first time on CD the most famous of the Indian singers from Bombay, in historic performances from the 1930s. Until the release of this CD, it had been taken for granted that no recordings of Jewish music had been made in India and that the only echoes of a tradition that was centuries old were recordings made by their descendants in present day Israel. Over the course of more than 5 years of searching and following leads for these long-lost recordings, Renair was able to produce this extraordinary compilation of recordings, some of them privately made, in the 1930s in Bombay. Among the performers are a shofar (ram's horn) blower who was born in the 1850s and a hazzan (cantor) known as "The Butcher." A musical link with the past has been brought to life by the memories and photos of the descendants of these singers and instrumentalists, gathered from across the globe and collected here, in a copiously-illustrated 24-page booklet. Several of the instrumentalists featured on this CD later played on some of the most evocative Bollywood films of the 1950s including Shree 420, Boot Polish, Awaara and even Mera Naam Joker from 1970. There is shouting, instrumental breaks and a real sense of excitement, which comes through loud and clear on these authentic sound portraits of a tradition that is now part of Indian and Jewish history. Sensitive remastering makes it possible to hear these recordings as they have never been heard before.
V/A- SHBAHOTH: IRAQI-JEWISH SONG FROM THE 1920'S CD (renair, uk)
19.98usd/11.96gbp/13.26eur/1749jpy (approx)
*shop favorite restocked… Originally released in 2008, this anthology presents for the first time on CD the greatest of the Iraqi Jewish singers in historical recordings from the1920s. This reissue, the first in a series of historic Jewish recordings by Renair Records, makes available, in carefully remastered sound by Duncan Cowell (well-known for his work for labels like Ace, Soul Jazz and Soundway), echoes of two millennia of tradition. In the 1920s, nearly all instrumental performers in Iraq were Jewish. The Jewish tradition in Iraq goes back to the time of the destruction of the First Temple in Jerusalem by Nebuchadnezzar and the subsequent exile to Babylon some 2,500 years ago. This unbroken tradition finally ended during the mass immigration of 125,000 Iraqi Jews to Israel in the early 1950s. Although some recordings were made in Israel by Iraqi singers, this anthology allows us to hear the authentic sounds of Iraq without later influences. Shbahoth -- or Songs of Praise -- are sung on the Sabbath and on other important holidays, such as Sukkoth or the Feast of the Tabernacles (Selim Daoud's "Sukkah Welulab" and Shlomo Mouallim's "Sukkah Welulab") or pilgrimages to the tombs of Ezekiel or Ezra (Yishaq Maroudy's "Suri Go-Aliyyah"). Although sung by the abu shbahoth or "Master of Praises," he would be joined by the community in singing and clapping, as can be heard on Daoud's "El Eliyyahu" and "Eres Ha-Quedoshah." Also included are recordings by the abu shbahoth Hagguli Shmuel Darzi and two rousing performances by Israelite Choir. Following a chance discovery by Julian Futter of the original 78s (which included unissued test pressings), Julian and Sara Manasseh, the distinguished music scholar whose family came from Iraq, decided to make these records available again. Manasseh's illuminating sleevenotes place the music in its religious perspective and make it accessible to the non-specialist listener.

PRINTED MATERIAL

---
ANPQUARTERLY- VOLUME 2/NUMBER 3 MAGAZINE (rvca, usa)
0.00usd/0.00gbp/0.00eur/0.00jpy (approx)
*After a long break (sorry!) we're here with our biggest issue ever! Brendan Fowler sits down with Will Oldham to discuss his illustrious career, Aaron Rose talks to Miranda July about her recent foray into interactive sculpture, Ed Templeton talks with Los Angeles painter Noah Davis, and the whole team sits down with Craig Stecyk to get a personal oral history that has to be read to be believed!! Also, Trinie Dalton gives us a blow by blow account of NYC art-rockers Black Dice, we have artwork by Bobbi Woods and Alexis Ross and oh, and if that wasn't enough a new Quarterly Video Review!

GIFT CERTIFICATES

---
gift certificates are always available in any denomination and come in a envelope ready to be stocking stuffed, slipped into pockets or dispensed in any way you see fit. they can be paid for in cash, credit card (visa, master card or discover) or paypal in person, phoned in or via email. gift certificates not paid for in person can either be mailed to you, or we can keep it in shop if the recipient plans to use it for mail-order.

ADDRESS

---
tequila sunrise records
525 w. girard avenue
(btwn 5th and 6th streets)
philadelphia, pa 19123

SUBWAY: blue or orange line to girard ave TROLLY: 15 to 5th street BUS: 57 to girard; 47 to girard



t/us: 1215 965 9616

t/uk: 0203 004 8357

e: ajv@tequilasunriserecords.com

u: www.tequilasunriserecords.com

b: www. tequilasunriserecordshop.blogspot.com

f: tequila sunrise/facebook

m: www.myspace.com/tequilasunriserecords

t:www. twitter.com/tequilasunriser



HOURS

---
monday: 12:00-6:00pm/est
tuesday: 12:00-6:00pm/est
Wednesday: 12:00-6:00pm/est
thursday: 12:00-6:00pm/est
friday: 12:00-6:00pm/est
saturday: 12:00-6:00pm/est
sunday: 12:00-6:00pm/est
---