NEW ARRIVALS AND RESTOCKS
FRIDAY, NOVEMBER 28
---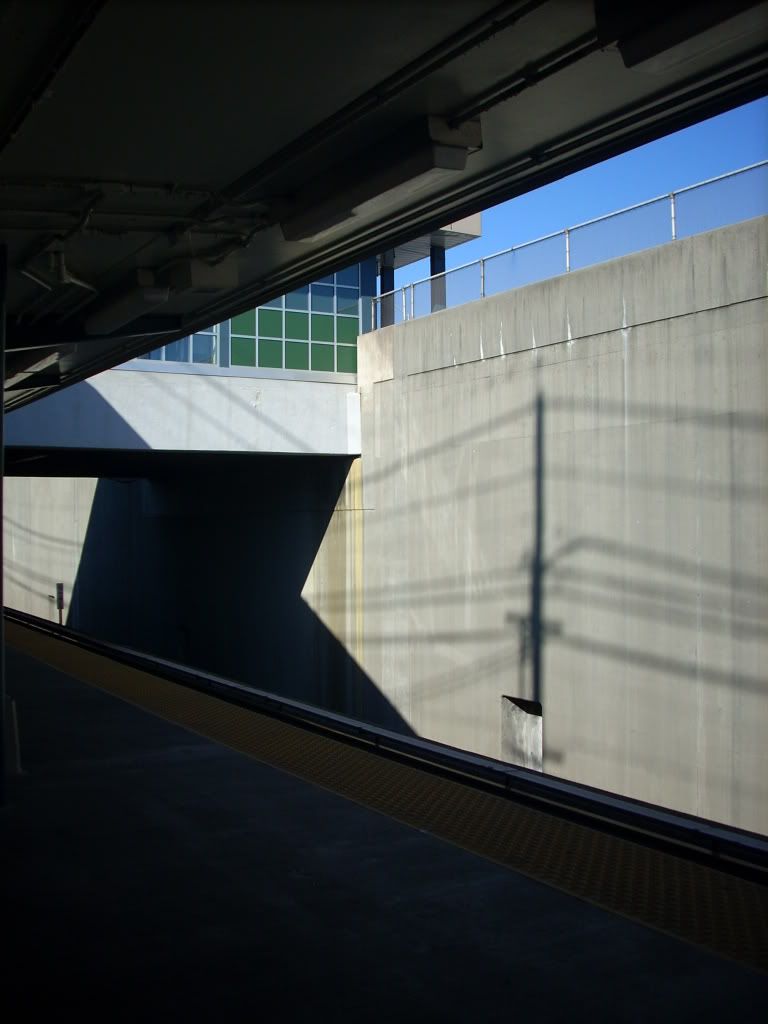 thanks for looking.
early/brief update posting due to the short work week… lots of dubstep again (new titles listed below, as well as a bunch of re-stockes not listed), as before, dubstep is dominating the top pick section with more, new this time, skull disco tracks (!!!) as well as a much needed repress of the first a mountain of one ep (and a restock of the second too!), new suck reissue on shadoks, new olde english spelling bee vinyl, new dance tracks and some possible surprise new arrivals/restocks that didn't make it on to this list… come on by and check em out!!!
gracias
anthony
as always, many of the titles are in very limited quantity, so if you're interested in anything listed below, feel free to call or email me, I will gladly hold items for up to a week.
prices are subject to change.
prices do not include shipping and handling. for those of you shipping within the continental united states I offer a 5.00usd flat shipping rate for any amount of records and/or compact discs. shipping cost for international orders are calculated on an order by order basis. payments for orders can be made via
paypal
or with a credit card by telephone between 12-6pm/est.
i also offer bike messanger service via timecycle couriers. for the low cost of 10.00usd i can deliver any amount of records and/or cds you wish to purchase to your center city philadelphia location (this includes some parts of south, west and north philadelphia) within two hours (and for those of you who need your records even faster, we also offer 'rush' service for the low flat rate of 20.00usd for any amount of records/cds delivered to you within one hour). of course, we are still more than happy to ship records via the usps within philadelphia. as with the international shipments, orders placed before 5pm/est will ship out that evening and should reach their destination by the following day.
GIFT CERTIFICATES
---
gift certificates are always available in any denomination and come in a envelope ready to be stocking stuffed, slipped into pockets or dispensed in any way you see fit. they can be paid for in cash, credit card (visa, master card or discover) or paypal in person, phoned in or via email. gift certificates not paid for in person can either be mailed to you, or we can keep it in shop if the recipient plans to use it for mail-order.
PICKS OF THE WEEK
---
A MOUNTAIN OF ONE- A MOUNTAIN OF ONE EP1 12" (mountain records/10 worlds, uk)
15.98usd/10.48gbp/12.36eur/1519jpy (approx)
*repress of the first AMO release from 2006, and a stupendous Balearic debut EP from A Mountain Of One, comprising Mo Morris (Italian X-Rays), Leo Elstob (Faith), Zeben Jameson and featuring Martina Topley Bird, this five track EP references Talk Talk, Fleetwood Mac, DJ Harvey and Map Of Africa. A must for any music fan. Handmade, screen-printed silver sleeves in poly bags, limited to 1,000 copies only.
A MOUNTAIN OF ONE- A MOUNTAIN OF ONE EP2 12" (mountain records/10 worlds, uk)
33.98usd/22.29gbp/26.27eur/3230jpy (approx)
*restocked… the uber-hyped a mountain of one manage to more than live up to the talk by delivering their second mini-Lp. this amazing follow up to EP1, EP2 takes the sound even further, featuring five more eclectic balearic prog masterpieces. From Talk Talk, Fleetwood Mac, Brian Eno and Roxy Music - it's all there. Highly recommended. Limited with shiny gold sleeve.
APPLEBLIM & PEVERELIST- SOUNDBOY'S ASHES GET HACKED UP AND SPAT OUT IN DISGUST 12" (skull disco, uk)
13.98usd/9.17gbp/10.81eur/1328jpy (approx)
*Skull Disco is proud to present its latest release, a collaboration between the well regarded producers of minimal dubwise beats Appleblim & Peverelist. Whilst Appleblim will need no introduction to Skull Disco followers or ravers at the legendary Forward club where he is resident DJ, Peverelist has also been making waves of his own through his own sublime releases on his Punch Drunk label and has had interest in his music from dubheads, to established radio DJ's such as Mary Anne Hobbs through to techno DJ's such as Luciano. This collaboration has brought out the absolute best in both producers, the end result being two outstanding tracks with the most depth and complexity yet on a Skull Disco release.
SHACKLETON- DEATH IS NOT FINAL 12" (skull disco, uk)
13.98usd/9.17gbp/10.81eur/1328jpy (approx)
*For the 9th release in the Skull Disco series we see Shackleton teaming up with Tenfold Vengeance and the legendary Berlin producer T++ (Monolake, Dynamo, Erosion etc.) who is for our money up there with the finest and most notorious Berlin producers right now, pushing the sounds of Basic Channel right through to the bass music that co-exists between techno, breaks and dubstep. Kicking off where Blood on My Hands left us, with the minimal techno vibe still firmly intact and a heavy tribal, eastern influence. Both tracks are absolutely epic, inspiring and represent the mashup of genres influencing the Skull Disco camp.
SHACKLETON/APPLEBLIM & PEVERELIST- SOUNDBOY'S GRAVESTONE GETS DESECRATED BY VANDALS 2X12" (skull disco, uk)
25.98usd/17.04gbp/20.09eur/2469jpy (approx)
*The final chapter in the Skull Disco story has arrived, in the shape of a 2xCD compilation, and this limited edition black and white vinyl double pack. All tracks previously unavailable on vinyl. Remixes by the likes of DJ Rupture, Geiom, Badawi, Bass Clef, & T++'s long-awaited mix of 'Vansan' finally sees the light of day here.
HARD ROCK AND PSYCHEDELIC
---
SUCK- TIME TO SUCK LP/7" (shadoks music, germany)
47.98usd/31.47gbp/37.10eur/4560jpy (approx)
*From South Africa, 1971. 600 numbered LPs, matte-varnish heavy gatefold sleeve, 180 gram pressing. Plus a one-sided 7" EP… Suck were from Johannesburg, S.A. In their short history (only eight months) Suck made one album and created more mayhem than most bands do over a ten year career. But what an album. Time To Suck is a highly-charged package of manic drumming, scorching guitars and sublime, wailing vocals. Political statements on stage (in South Africa) against the war. This one is not for folk fans, no moonshine mellow candle, this one kicks ass and is pure adrenaline, a real pusher. If you think Black Sabbath, Uriah Heap, Deep Purple, MC 5 and Grand Funk Railroad are your tip of the iceberg, you might consider this one as your future favorite album. Full of hard, psychedelic tracks with Louis 'Moose' Forer on bass, Steve 'Gil' Gilroy on guitar, who worked in the UK with Mick Abrahams from Jethro Tull, Saverio Grande on drums and Andrew Ionnides on vocals. Again, Julian Laxton from Freedoms Children was the producer.
S.T. MIKAEL- IN HARMONY LP (subliminal sound, sweden)
32.98usd/21.63gbp/25.50eur/1340jpy (approx)
*This brand new and heavily mind-bending album is the second volume in a suite of two separate albums marking the return of the mysterious and legendary Swedish psychedelic multi-instrumentalist S.T. Mikael. Mikael spearheaded the DIY psychedelic rock/folk movement of the late 1980s/mid-'90s, and he returned in early 2008, after an 11 year silence, to record some music with some friends for Subliminal Sounds. In Harmony is the natural conclusion to the recordings S.T. Mikael made with Dungen's Fredrik Bjorling and Reine Fiske, which were introduced with the album Mind of Fire. Signaled from the outset with the opening track "Mother Is Calling," In Harmony is dedicated to our arch mother, Nature, and all the treasures and mysteries it contains. On his 15-minute epos, "Higher," Mikael performs as a one-man-band, offering insight into the blissful happiness he has received from that which springs from -- and grows -- in nature. As our world continues to change faster than ever, S.T. Mikael's melodic folk-rock and spiritual psychedelia tells us of the importance of partaking in the psychedelic communion and listening to each other -- before it's too late. Get ready for more visions of winged creatures galloping across a thunderous and cloud-swirled sky and another glimpse into your inner mind's eye. Limited edition of 500 copies on vinyl only.
D.R. HOOKER- THE TRUTH LP (subliminal sound, sweden)
27.98usd/18.35gbp/21.63eur/2659jpy (approx)
*shop favorite restocked… One of the rarest U.S. psych albums, previously issued on CD by Subliminal Sounds, now in a beautiful and legit 180 gram vinyl LP reissue. The Truth, recorded in Connecticut in 1972, might very well be the ultimate North American acid rock album, ever. No hype here -- just incredible music. Tempting as it is to exaggerate the worth of such obscurities, The Truth deserves every plaudit that comes its way, making it astonishing that there was no real band to speak of. Instead, ten musicians are credited alongside the mysterious Donald Hooker, who wrote, sang and played lead on the album. Culled from the local music scene, they rehearsed only briefly before entering the studio. Tom Kobela, who played dobro on this record, remembers that Hooker "was a very likable, long-haired fellow" who "wore robes, which was pushing the dress code conventions even then." Despite his wasted appearance, though, he knew exactly what he wanted in the studio. Heralded by an eerie hoosh, the first track exemplifies the album's sound: a strong melody, funky drumming and percussion and piercing guitar, underpinning oddly philosophical, quasi-Christian lyrics. Some songs are mellow, while others rock hard. Other highlights include the irresistibly funky "A Stranger's Smile" and the beautifully structured "This Thing." But the album's masterpiece is the unforgettable "Forge Your Own Chains," whose smoldering groove, enlivened by delicate synth and atmospheric brass, provides the backing for Hooker's admonitory lyrics about the iniquities of substance abuse. This is one of those albums that keeps revealing new depths even when you've played it a hundred times. Connecticut hippie-philosopher concocts homemade lounge-psych masterpiece. True psychedelia! Includes a poster in a limited edition of 500 copies.
JADE STONE & LUV- MOSAICS: PIECES OF STONE LP (subliminal sound, sweden)
36.98usd/24.25gbp/28.59eur/3515jpy (approx)
*shop favorite restocked… The sole album from male-female duo Jade Stone & Luv is a lost gem from the heart of the psychedelic 1970s. Composed and self-produced in Nashville in 1977, Mosaics: Pieces of Stone went unnoticed by the music industry upon release. Fortunately, it didn't disappear forever, but simply went into retreat, biding its time. While almost unknown outside specialist circles, Mosaics has been an underground cult favorite for many years. The combination of top-level songwriting, skillful guitar/keyboard arrangements and soaring vocals is just too impressive to ignore. And beyond these obvious qualities, the album has something subtle and unique, a magnetic power that keeps drawing the listener back. One of Jade Stone & Luv's earliest advocates was the legendary New York City musicologist, Paul Major. Here's a typical Major impression of the music on Mosaics: "Groovy love vibes thru a prism of jade statues in swinging singles apartment complex action ... Cadillac with fuzzy dice, feather boa, lotsa cigarette burns, stale perfumed ashen air. This album in the 8-track player at 5 AM with someone you don't even know passed out in the backseat, as you head to the diner to meet up with an early-bird Lava Lite salesman who deals pills on the side. Bubbly champagne molecules become the plastic vinyl booths in dim-lit dive bars; it's crackerbox post-war suburban low-rent psychedelic..." After 30 years, this rare experience is finally available for general consumption. Done in collaboration with Jade Stone himself, this reissue of Mosaics: Pieces of Stone features the complete original album, adds a rare 45 and lots of previously unreleased tracks, and comes with extensive liner notes.
PUNK AND POST-PUNK
---
BLANK DOGS- THE FIELDS MLP (woodsist, usa)
15.98usd/10.48gbp/12.36eur/1519jpy (approx)
*BlankDogs are actually singular: It's the insanely prolific one-man Brooklyn-based band of Mr. Blank Dog. We don't know too much about the biography of the guy behind the bedroom new-wave pop/punk and he's usually covering his face with masks or bedspreads, but that's fine.
The aura of anonymity allows you to focus on the sounds -- and, really, he might be releasing a ton of things, but there's definitely a higher jam to crap ratio. It's like Joy Division vocal lines with
the Cure's synth and guitar melodies filtered through ancient submerged keyboards and eroded recording equipment. And that voice? All the feedback in the world can't hide his knack for melody. -stereogum
WAVVES- WAVVES LP (woodsist, usa)
15.98usd/10.48gbp/12.36eur/1519jpy (approx)
*lo-fi beach punk anthems by San Diego's Nathan Williams. beautiful timeless melodies on top trash can guitars and blown out drums.14 tracks in 35 minutes. follow up full length to be released by DeStijl.
AVANT GARDE AND BEYOND
---
MAGIC LANTERN- HIGH BEAMS LP (not not fun, usa)
21.98usd/14.42gbp/17.00eur/2089jpy (approx)
*After far, far too long lost in the merch-less dark, the LBC's most married band, Magic Lantern, finally beam down the blinding full-length psych-statement we always knew they had hidden inside. It only took the Southern California sector a single 5-song demo plus a handful of incense-dense komische live flights to fully fall under the spell of ML's oncoming headlights, but now the rest of the globe can hop on the band's wild wagon. Hold on. High Beams throws out the total 20-sided die of the their illuminative powers, from stomping, storming show staples like 'Deathshead Hawkmoth' and 'Vampires In Heat' through to Sun Araw-vibed chime trancers ('Feasting On Energy') and even a good time acid-addled feedback boogie ('Cactus Raga'). These are all of the Lanterns' classic long-form anthems, captured in glorious high-def, thanks to Bobb Bruno's attuned production/recording capabilities and a radiant mastering job courtesy of James Plotkin. The riffs rip, the drums destroy, and the organ burns a hole in the sun. Walk into the light. Black vinyl LPs (with full color center labels) in glossy jackets with flag photography by Cameron & Erica Stallones, plus a fried-eyed, full-color 11x17 poster. Edition of 500.
JAMES FERRARO- K2: CHAMELEON BALLET LP (olde english spelling bee, usa)
19.98usd/13.10gbp/15.45eur/1899jpy (approx)
*'In Chameleon Ballet, I wanted to create a work of magic that simulates a dream atmosphere of post-industrial landscapes, with the waking memory of a romantic alien encounter occurring in the dream. Dedicated to the mystery of night and the magic of dreams' --James Ferraro. 'Debut limited edition album by this new sci-fi synth project by James Ferraro of The Skaters et al., with 1980s minimal wave moves bisected by the kinda keyboard patterns you might've found on an Edgar Froese solo album or post-Body Love Klaus Schulze, then exploded with barbarous invocations, syruped-vocals and some black drone atmospherics. Or, as the cover art suggests, urban landscapes as visioned by showroom dummies illuminated under 3 a.m. neon. Another killer.' --David Keenan. Remastered and expanded version of the CD-R release on New Age Discs -- this has an additional previously-unreleased track. Limited edition of 425 copies. Black & white printed covers.
JAMES FERRARO- MULTITOPIA LP (olde english spelling bee, usa)
19.98usd/13.10gbp/15.45eur/1899jpy (approx)
*New album from James Ferraro of The Skaters/Lamborghini Crystal et al., the first run ever presented under his own name. 'Multitopia is our reality system,' James writes in the liner notes. 'A post-9/11 reality technology in between the frames of data reception. A cross wire into 'new head' and necessary evolution upon the impact of the towers.' It feels like a major work from James, the first fully-conceived album to go beyond his initial brain-fried 1980s nightmare culture documentation, reconciling both dystopian and utopian mindsets in a vision of Pan as Multitopia. Body modification, the blurring of sexual persona (via cracked images of James on the back with a modified pair of breasts chilling next to an arcade game) and cyborg intelligences are all recurrent tropes in James' work, but here he explodes them all, with some of the most aggressively-nuanced keyboard and drum work of his entire career, kicking off with a full kit sound that sits somewhere between industrial steel drums and Kaoss pads, then building to an evocative peak that then dissolves into wave after wave of fluxing keyboard drone and oddly-looped vocal fragments. The gravity of the music is truly omnivorous, devouring drone, punk, new wave, industrial and minimal synth modes and spitting them back out as intensely detailed black and white visions of the future-now. James somehow manages to interweave vacuous TV announcements and cheap anchor man quips alongside the lucid, microtone-rich keyboard work, situating the whole deal in a virtual, godless netherworld with each track a further descent into hell. It is both beautiful and horrifying. A major work from James -- no one is doing anything remotely like him. Highly recommended.' -- David Keenan. Remastered version of the CD-R release on New Age Discs. Limited edition of 425 copies. Color printed covers. Dedicated to Zac Davis.
LAMBSBREAD- COULD YOU BE LOVED? LP (olde english spelling bee, usa)
21.98usd/14.42gbp/17.00eur/2089jpy (approx)
*Dont let them fool ya, Or even try to school ya! oh, no! Weve got a mind of our own, So go to hell if what youre thinking is not right! You can fool some people sometimes, But you cant fool all the people all the time. - Bob Marley. Limited & numbered edition of 200 copies, paste-on covers.
ROBEDOOR- SHAPESHIFTER SLAVE LP (olde english spelling bee, usa)
19.98usd/13.10gbp/15.45eur/1899jpy (approx)
*Shapeshifters are messengers and imitators of the gods. Shapeshifters can be divine or human. Crossing boundaries between sacred and evil, they often bring messages, power or punishment from the gods. Shapeshifting is used to gain access to the tower. They are able to turn any situation around. Nothing is too much or too little. The shapeshifter can invert a life-threatening situation into one where he triumphs. This form of shapeshifting is most commonly painless but can be traumatic if the change was unintentional; clothing is rarely lost in this process. Edited, assembled, and mastered with assistance from Pete Swanson of the Yellow Swans. Ectoplasmic cover art conjured by France's Parisse Bruno. Pro-printed black and white covers and insert. Limited edition of 425 copies.
ACHT(EN)- PoWNS LP (opnop, usa)
17.98usd/11.79gbp/13.90eur/1709jpy (approx)
*AcHT(eN), the musical collaboration of Jennifer Leigh Aschoff and David Barth Penn, blends piano, cello, flute, keyboards, hems, haws, xylophone, finger piano, percussions and spit to compose, imagine, improvise & explore with the world via non-lyrical narrative. Listen as they each & together find both familiar & unfamiliar places! AcHT(eN) has released one feature-length LP entitled PoWNS. Editioned at 300 vinyl LPs, each cover is individually handmade from 8 home-made stamps, 2 cuts, 1 fold, & a lot of coffee for the dyeing.
DUBSTEP AND FUTURE DUB
---
KOSHEEN/PLASTICIAN- GUILTY: PLASTICIAN REMIX 12" (white label, uk)
13.98usd/9.17gbp/10.81eur/1328jpy (approx)
*And here it is. Another highly anticipated dubstep record. Plastician has been teasing us for an age with this tune on his Rinse FM shows and in his live sets. 'Guilty (Plastician Remix)' -- Kosheen finally hits wax and does not disappoint, with its grime framework and ultra-heavy bass line, this one is built for the warehouse rave.
LD- GREEN RANGER 12" (2nd drop, uk)
13.98usd/9.17gbp/10.81eur/1328jpy (approx)
*Emerging from the sound proofed walls of dubstep's mastering institution, Transition Studios, LD is a man who has heard every new plate created by the scene's top players, by cutting dubplates for the likes of Mala (DMZ), Skream, Benga, Distance and N-Type. For a man and producer at the epicenter of sound, you wouldn't be surprised to hear his productions influenced by these prodigious talents. But no, LD is quickly carving out his own unique sound. After his debut release on Ringo Records with Clockwatching and Swing Dat Skirt, LD aka Leon Day pushes his distinctive sound still further with an original and remix production. 'Green Ranger' eschews the half step template in favor of a more polyrhythmic structure, while keeping his foot firmly down on the pulsing and probing effects. On the flip, LD tackles Sully's ravetastic 'Give Me Up,' transforming this nostalgic slice of euphoric dubstep into a deadly piece of future-soca dub. Riffling soca percussion would feel more at home behind a precession float at Notting Hill Carnival, if it wasn't for the addictive descending bass line motif, which shakes every soundsystem in the country to the ground. DJ support from Skream, N-Type, Rusko, Mary Anne Hobbs (Radio One), and Hatcha (Kiss FM).
CLUE KID- CRAZY LEGS/ODYSSEY 12" (bullfrog beats, uk)
13.98usd/9.17gbp/10.81eur/1328jpy (approx)
*Bullfrog Beats is the brand new independent record label from South London-based producer Cluekid. It is intended to be the label whereby Cluekid himself releases his own tunes and conveys his sound. This isn't your everyday standard label; it is a label set up by an established dubstep producer, bringing you a different feel to the music. It doesn't just churn out your stereotype dubstep sound. Bullfrog 001: the eagerly-anticipated first release sees two chest-cutting tunes. Firstly, Side A with 'Crazy Legs.' The track starts with a ribbiting sound, gradually building up and then breaking out into a droning, pulsating bass line. With various chopping breakdowns, it's guaranteed to keep you on your toes. Flip it over and you'll hear 'The Odyssey.' This has more of an oldskool vibe. The minimal beginning with hi-hat and stab is then complimented with an obscure oscillating bass line, which gradually builds before dropping into a roughneck retro wobble.
DISTANCE- VICTIM SUPPORT 12" (chestplate, uk)
13.98usd/9.17gbp/10.81eur/1328jpy (approx)
*Completing a fistful of Chestplates is 005, finally bringing what have to be two of Distance's roughest and toughest riddims to vinyl. If your ribcage hasn't been rattled enough from the previous plates, this one will undoubtedly make your chest cavity collapse. Packing a far more powerful crunch than any downturning economy, Chestplate 005 is essential ammo in the arsenal of any self respecting dubstep DJ. 'Victim Support' is a classic slice of Distance devastation. Straight up tear out material, guaranteed to destroy and more gnarly than Satan's own encaged rabid hell bear. 'Misfit' is the weird deranged cousin of its flipside. A full body assault par excellence. When you place this on the platter make sure you have the Samaritans on speed dial. These tracks have been getting major support from across the dubstep DJ spectrum with full blessings coming from the likes of The Bug, Skream, Mary Anne Hobbs, Benga and Mala, just to count 'em on one mutant hand. Disclaimer: Distance takes no responsibility for any injury, loss of consciousness, heart failure or fatality that results from the playing of these tunes at high volume. Alongside contemporaries like Benga, Skream, Pinch and Digital Mystikz, Distance has been responsible for shaping the dubstep sound as we know it today. Chestplate continues to showcase the freshest of his own productions which have been devastating dancers and flooring radio listeners over the recent months.
SOUTH3RN- LUDDITE'S DUB 12" (clandestine cultivations, uk)
13.98usd/9.17gbp/10.81eur/1328jpy (approx)
*Brighton's Clandestine Cultivations strike once again with their seventh release, this time capturing the services of the underrated badman South3rn from Texas, USA. Focusing on the deeper side of the 'step, South3rn incorporates mysterious Eastern soundscapes with hip-hop style glitch and a pummelling grasp of bass weight. Highly recommended release and yet another artist cleverly pushing the boundaries and broadening our horizons.
V/A- FIRST OFFENSIVE 12" (clandestine cultivations, uk)
13.98usd/9.17gbp/10.81eur/1328jpy (approx)
*restocked… From leviathan half step to syncopated aggression, this four track EP presents unique perspectives on every angle of the new underground sound, whether it's grimey dubstep, dubby grime or just heavyweight bassline music is entirely up to the listener. This is the first time on wax for all of the artists featured, but they have all made a name for themselves since the early inception of this sound through a long line in underground dubs and DJ appearances. With all four tracks already well represented on RinseFM, Blaze Live and 1Xtra pirate sessions and receiving support from DJs Chef, Heny G, Underground Ice, Gutterbreaks and Scientist, to name a few, this is set to be the first in a series of uncompromising instrumental EPs, fresh from the UK underground, for the bass-driven dancefloors of the world. Artists are: Kion, Dom, Clockwork and Unlikely.
CHIMPO- BAD MAN NO FRIEND FISH 12" (contagious, uk)
13.98usd/9.17gbp/10.81eur/1328jpy (approx)
*Oh my gosh! This tune nearly made me fall off my bike on my way to school. Grimey, skanking and about fish! Big things for Chimpo this year! On the flip of 'Children Of Israel' is a collabo with his homeboy Inque he's a bassline producer but been converted to dubstep. Chimpo's gonna make more tracks about fish.
MRK1- ELECTRONIK/COUNTERACTION 12" (contagious, uk)
13.98usd/9.17gbp/10.81eur/1328jpy (approx)
*Contagious, now in its 5th year of business, has seen releases from many of the dubstep scene's major players as well as pioneering some of the best new beats. Contagious comes with its 17th release, this time from label boss MRK1 (Mark One). 'Electronik' is a high energy bass line track that has received power plays from Skream, Rusco, Plastician, Virus Syndicate, N Type, Chase and Status and Sinden, to name just a few. It is guaranteed to have the crowd bawling for the rewind and screaming for more! 'Counteraction' is another big bass line track this time with a half-time beat. Featured on Plastician's and MRK1 summer mixes, this track is one to shake your subs out of our speakers. This track has also been doing the rounds on the dubplate scene and now it sees its full release on this power-packed vinyl.
VIRUS SYNDICATE- CONTAGIOUS VOL. 1 CD (contagious, uk)
18.98usd/12.45gbp/14.68eur/1804jpy (approx)
*restocked… Manchester's latest musical prodigies Virus Syndicate present some of the UK's finest vocal talents on MRK1's sub rocking imprint Contagious. For all those ignorant of the lyrical revolution occurring in Manchester, Contagious Vol 1 offers a refreshing insight into this somewhat London centric hype ridden scene. The vocal talents and production qualities of Manchester's finest, the Virus syndicate have been receiving acclaim from the likes of Mary Anne Hobbs, Liam Howlett, Freq Nasty, Rob da Bank, Ras Kwame and Semtex to name a few and are carried through with this fine album. From satire to irony, humor to sincere, gangsta to socialist. Contagious Vol 1 offers a different view of today's youth and the skills and intelligence they possess. Tracks such as 'Politics' and 'Hunger' are a true sign of the times touching upon illegal wars, politics, poverty and the hierarchical system... disputes aside the album also delivers wonderfully crafted stories such as 'Man Who Would Be King' detailing a man's demise after selling his soul to the devil. Then there's the up front testosterone fueled tracks such as Plastician's 'Happy Shopper' which is a whooping swooping bass-driven speed train with a high speed vocal rinse out from Manchester's finest. With established artists such as Jammer, Ears and B Live new talent is also bought through such as the lyrically amazing Skittles, another Manchester starlet to watch out for. Contagious Rhymin Vol 1 is a definitive album of the new musical movement evolving from the UK be it grime, hip hop or dubstep, and is one album that will solidify Manchester's position (yet again) as one of the greatest musical hot pots in the world.
DIGITAL MYSTIKZ/SILKIE- SHAKE OUT YOUR DEMONS 12" (disfigured dubz, uk)
13.98usd/9.17gbp/10.81eur/1328jpy (approx)
*Skreams' own imprint Disfigured Dubz delivers the vibes again. It's the old guard versus the whippersnappers here as Digital Mystiks featuring Sgt Pokes share the vinyl with Anti Social's Silkie. 'Shake Out Your Demons' skanks out atop a percussive tribal rhythm and Poke's vibes. On the flip, Silkie delivers a reggae infused bumper, that skanks along with flying clap rhythmics, a brace of melody lines, bleeps and growling sub bass.
JACK SPARROW- FOR ME/LIGHTS OFF 12" (earwax, uk)
13.98usd/9.17gbp/10.81eur/1328jpy (approx)
*Jack Sparrow has established his name with some big hitting releases these last couple of years -- including, not least, the recent dance floor smasher 'I and I' for MRK1's Contagious imprint. Stepping up now for the next installment on Earwax, Jack Sparrow shows off a more refined, smoother flavour with 'For Me' ('scuse the coffee-ad style metaphors!), punchy beats touching on quality house and dubwise influences as if flexing Kromestar-esque rhythmical powers over a Martyn-style soundscape . Flip then for a rumtotting anthem sound of the devastating 'Lights Off,' with its infectious druggy synth lines and groggy bassline -- the demented vocal sample eventually commanding 'Turn the lights off.' Big tunes for the big boys to play -- buy this now or be fully prepared to walk the plank! Support from: Mary-Anne Hobbs, Pinch, Plastician, RSD, MRK1, Appleblim and many more.
HATCHA VS. KROMESTAR- BROTHERS GRIM 2X12" (eight:fx, uk)
25.98usd/17.04gbp/20.09eur/2469jpy (approx)
*Two of dubstep's biggest and most established artists, Hatcha & Kromestar present their debut LP, Brothers Grim. Between them these two have pioneered one of the world's most exciting genres and as a duo have created a sound within that just for themselves. Real deep, dark and dirty dubstep at its best. Eight tracks of an unending torrent of speaker-destroying dubstep beats. For this LP, Hatcha & Kromestar have teamed up to present what they would consider 8 of their finest tracks. As a duo, their releases have become iconic, and this LP does everything it can to make sure it lacks nothing for those die-hard Hatcha & Kromestar fans. However, this LP is not just for dubsteppers and those in the know. Dubstep is a genre that has been delving into the deep depths of various influences, and branching out into the realms of mainstream success. With leading artists remixing for top names including Hot Chip, Klaxons, Thom Yorke & many more, and with the success of Benga's smash album, Diary Of An Afro Warrior and the album's single, Benga & Coki's Night receiving huge support on BBC Radio 1, dubstep is becoming more recognized round the world to an ever-growing audience. This LP is aimed at not only becoming another of dubstep's legendary releases by making sure it hits exactly what the fans want, but also by attracting those new to the dubstep sound. This LP really is 8 great dubstep tracks produced by two of the scene's most established and experienced artists.
TRG- BROKEN HEART: MARTYN'S DCM REMIX 12" (hessle audio, uk)
13.98usd/9.17gbp/10.81eur/1328jpy (approx)
*Hessle Audio present two remixes of tracks by Romanian producer TRG. The originals were released on Hessle Audio 001. Martyn made his dubstep debut early last year with a 12" on Marcus Intalex's 'Revolve:R" label. The Eindhoven born, Washington DC resident producer/DJ has given 'Broken Heart' a complete reworking in his own inimitable style by infusing deep Detroit house vibes with mighty sub bass pressure -- and to startling effect! This remix has received wide acclaim in the dubstep scene and beyond, with extensive support on BBC Radio 1 and at seminal dubstep events such as FWD and DMZ. On the flip, Ramadanman's long awaited reworking of 'Put You Down' sees the light of day. Retaining the 2-step vibe, the original is stripped down to its bare essentials -- yet the remix manages to create a sense of both space and presence in equal measure. Cross genre support from Kode9 (Hyperdub), Mary Anne Hobbs (Radio1), Rob Da Bank (Radio1), Gilles Peterson [Radio1], Flight (1Xtra / Play Musik), Breakage (Digital Soundboy), Sven Weismann (Moujba / Meanwhile), Chefal (Rinse FM), Paul Rose (Hotflush), Appleblim (Skull Disco / Tempa) 'Not as a DnB head but as a music lover in general, let me tell you that this is a gorgeous piece of music. Love it!' Bailey [Metalheadz, 1xtra] Press:'Single of the Month' features in Mixmag + iDJ, ATM magazine ? 'This will sit in your box for years.'
RAMADANMAN- BLIMEY 12" (hessle audio, uk)
13.98usd/9.17gbp/10.81eur/1328jpy (approx)
*Celebrating its fifth release, Hessle Audio co-owner Ramadanman delivers his first EP on the label, fresh from the success of his remix of TRG's Put You Down and a 12" single on Soul Jazz Records. The A side is occupied by 'Blimey' -- skeletal drums act as both the driving force behind the tune and the framework around which the merest hint of melody is assembled. A subtly melancholic, minimal floor shaker. On the B-side, the energy levels are raised whilst the tempo is lowered on 'Drowning (Version).' It's a tune which harks back to the glory days of dark two-step, reminiscent of El-B at his most brooding. Fractured and stripped down 808 sub-bass underpin shimmering melodies, which provide rich textural warmth for the track. Closing the EP is 'Tak.' Scattered, clipped electro drums mutate around growling, punctured bass in a tune which will appeal to both dubstep purists and fans of minimal dance music in all its forms.Support from: Appleblim (Skull Disco / Tempa), Distance (Rinse FM / Planet Mu), DQ (Dubwar, NYC).
SCUBA- FROM WITHIN: MARCEL DETTMANN REMIX 12" (hot flush, uk)
13.98usd/9.17gbp/10.81eur/1328jpy (approx)
*The defining feature of bass music in 2008 has been the expansion of the dubstep sound across disparate genres. Scuba's debut long player, A Mutual Antipathy exemplified this phenomenon, mixing dubstep's bass rumble with the eccentricities of dub techno and electronica into a sprawling cinematic landscape. To complete the project, six tracks from the album have now been remixed by producers of a similar disposition, adding their interpretations of Scuba's vision. The remixes will be released in quick succession across three 12"s and will also be available for download. Marcel Dettmann is one of the hottest properties in techno, thanks to a slew of incredible releases and his recent Berghain mix CD on the Ostgut label. 'Hard Boiled (SCB edit)' -- SCB is a previously unexplored musical side of Paul Rose (aka Scuba).
SCUBA- THE UPSIDE: MARTYN REMIX 12" (hot flush, uk)
13.98usd/9.17gbp/10.81eur/1328jpy (approx)
*The defining feature of bass music in 2008 has been the expansion of the dubstep sound across disparate genres. Scuba's debut long player, A Mutual Antipathy (Hotflush) exemplified this phenomenon, mixing dubstep's bass rumble with the eccentricities of dub techno and electronica into a sprawling cinematic landscape. To complete the project, six tracks from the album have now been remixed by producers of a similar disposition, adding their interpretations of Scuba's vision. 'The Upside' (Martyn's Down Mix) -- Martyn is one of the new stars of dubstep, having almost single-handedly started a 2-step revival, he has released some of the most sought-after music of 2008 on his own 3024 label. Twitch (Jamie Vex'd Remix) -- one half of influential dubstep innovators Vex'd, Jamie has recently been working alone -- this is the first of his solo productions to be released.
KUMA/KONTEXT- DAWN STEPPED OUTSIDE: HORSEPOWER MK7 MIX 12" (immerse, uk)
13.98usd/9.17gbp/10.81eur/1328jpy (approx)
*The return of Immerse Records to S.T. and the return of Horsepower Productions (of early Tempa fame), here we see them tackle the remix of 'Stepped Outside' and they give it their signature 2-step garage vibe to great effect; a deep deep bassline and the kind of swing and groove that's missing in a lot of dubstep right now. On the flip Ramadanman (Hessle Audio, Soul Jazz) takes on the remix duties for 'Kontext -- Plumes' with it's minimal intro and slow building atmosphere before a subtle explosion of bass and eastern sounding synths. Look out for Part 2 coming soon.
RUSTIE & JOKER- PLAY DOE 12" (kapsize, uk)
13.98usd/9.17gbp/10.81eur/1328jpy (approx)
*Joker & Rustie 'Play Doe' Joker joins forces with rising 'wonky' star Rustie for this excursion in computer sonic warfare -- its bigger than Sonic, its bigger than Mario -- its bigger than the pair of them on stilts! 'Play Doe' takes the best from each producer melding Rustie's bendy beats and hyperactive blips n beeps with Joker's p-funk synth ethic, working twisted melodies over warped drums and spooning out generous helpings of belly aching bass! With huge support coming from all angles, the likes of Kode 9, Pinch, Plastician, Hudson Mohawk -- even the Scratch Perverts are all over it! Rustie -- 'Tempered.' Going on solo for the flipside Rustie delivers us some 140bpm dirty south flavors direct from his Glaswegian laboratory -- keeping it mean, green and very lean throughout. While the beats are crunk, the b-line is grimey, pulling out some edgey square wave business -- sounds like Wiley remixing a Lil' Jon riddim track after a night on the blunts! Support from Loefah as well as the usual culprits.
ZOMBY- THE LIE 12" (ramp, uk)
13.98usd/9.17gbp/10.81eur/1328jpy (approx)
*Zomby rises from the dead once again to deliver his second full 12" on the world altering Ramp Recordings, so brace yourselves for another meander down brain-spazz avenue. On 'The Lie,' Zomby jacks vocal samples with contempt, and strips everything back to distorted mid-range drones, a lazy half step beat, and a rattling bassline. Flip it over for blissed out duppy bassline voodoo house-step fiend 'Dripping Like Water.' Finally, LV's electronical dub infused rendition of The Lie brings this 12" to a happy ending like a cheap massage. Artwork on this 12" is by the wonderful Kate Moross. It's well, Jackson!
MARTYN- BROKEN/SHADOWCASTING 12" (revolve:r, uk)
13.98usd/9.17gbp/10.81eur/1328jpy (approx)
*2007 release, repressed… Giles Peterson, Laurent Garnier, Appleblim, Scuba, Slaughter Mob all supporting this wicked 12". Due to popular demand 'Broken' now gets its full vinyl release after only being available on the highly acclaimed Dat Music CD. Flipped with the excellent 'Shadowcasting,' this release sees another step away from drum and bass for Revolver, which is now going to serve the purpose of releasing music of various styles and tempos as opposed to being a strictly dnb label. With his love for Detroit techno and all things beats and bass Martyn delivers this unique 12" with much aplomb. Most would probably categorize this as a dubstep record. We just say this is great forward thinking music and the perfect way to display this talented producer's versatility.
HOUSE, TECHNO AND DISCO
---
THE GLIMMERS- I'D MUCH RATHER GO OUT: WITH THE BOYS 12" (diskimo, belgium)
13.98usd/9.17gbp/10.81eur/1328jpy (approx)
*The Glimmers are collaborating once more with Ray Mang for this acidic dog fest with an exclusive Blackbelt Andersen remix on the flip side of future Diskimo release Wanna Make Out.
MAELSTROM- ASSYNT/VALDRESFJELLET 12" (eskimo, belgium)
13.98usd/9.17gbp/10.81eur/1328jpy (approx)
*This is Glasgow-based Maelstrom's debut release for Eskimo. Counting names such as Todd Terje and LCD Soundsystem's James Murphy as fans, he has recently stepped up a notch with his own original productions for Solardisco and has an EP scheduled for release on Prins Thomas' Internasjonal label. Take a listen and get blown off your socks.
GLIMPSE- WE EXISTED 12" (four:twenty, uk)
13.98usd/9.17gbp/10.81eur/1328jpy (approx)
*With frankly amazing singles on his own Glimpse Recordings and Matt Tolfrey's Leftroom earlier this year, 2007 is shaping up to be one hell of a year for Christopher Spero aka house/techno prodigy Glimpse. Here, he delivers his debut for the UK-based bastion of quality that is Four:Twenty with a superb collaboration with critically acclaimed Taka Boom (sister of Chaka Khan) in the form of We Existed. Another great UK talent, Tom Demac is first to remix 'We Existed' and does so in fine style. It's plain to see why so many labels of note are requesting releases from Tom on first listen to his skilful, deep and dubby excursion into Detroit inspired house. Jay Shepheard, not to be outdone, turns in two remixes for the package. His 'Alternative Remix' is up first and is a driving affair with a percussive punch and nagging FM chords providing the perfect base for Taka's vocals and some well placed keys. The 'Main Rmx' from Compost man Shepheard carries on the mantle of quality with a decidedly more electronic and epic feel: a shrinking violet this is not.
GLIMPSE- MASCULINE 12" (glimpse, germany)
12.98usd/8.51gbp/10.04eur/1233jpy (approx)
*restocked… 'Masculine': This is a peak time track that relies on a razor blade synth line and a subtle Detroitesque bell melody. Essentially a rave track, it builds mysteriously using effects, and with simple programming, it pushes constantly upwards. Soft yet firm. Shy but forceful. A2: 'Love Rockit' Gospel techno. B1: 'Work': Simple, effective acid house. This has been a big track in his live set over the last 9 months. B2: 'Lonely Sundays': By nature this is a simple track that seems to work in a mysterious way when played live. It sets a mood in the room that is different to most other records on Glimpse and this is why it was chosen. The idea of something that hopefully bridges the gap between the modest faceless nature of lots of contemporary techno and something that is a song. Support: Konrad Black, Luciano, Laurent Garnier, Anja Schneider, Ricardo Villalobos, Craig Richards, Undo, Troy Pierce, Richie Hawtin, Fumiya Tanaka, Magda, Steve Bicknell.
GLIMPSE- 5 EASY PIECES 12" (glimpse, germany)
12.98usd/8.51gbp/10.04eur/1233jpy (approx)
*restocked… The next record in the new series from Glimpse since his brilliantly received Masculine EP. Glimpse releases 4 outstanding new tracks yet again displaying the diversity of his sound and production. '5 Easy Pieces' is a conscious progression in his sound and identity, further chasing the essence of a song, while still retaining his trademark jacking rhythms and eye for description texture and detail. 5 Easy Pieces is a dynamic release that covers a broad pallet of sound, from the harsh synths under the divaesque vocals of Patricia Wade in 'Pushing Claude' to the sultry beauty of 'In My Soul' with his trademark hypnotic vocals weaving between deep chords courtesy of the DX7. For the first time on Glimpse, Christopher Spero asks for a remix from his good friend Undo (Factor City Records) who remixes '100% Shiraz.' Taken from Glimpse '80% Black.' The release also sees him team up with Matt Tolfrey (Leftroom records) for the final track 'Misunderstood,' a monster of a track with a beautiful acid line building to some pounding live piano and trumpet action.
DJ PIERRE- I'VE LOST CONTROL 12" (international deejay gigolos, germany)
13.98usd/9.17gbp/10.81eur/1328jpy (approx)
*Here we have three different mixes of DJ Pierre's "I've Lost Control" -- the original WildPiTcHMix mix is heavy analog designed for only the loudest speakers. Glenn Underground's Old School Re-rub takes you back to the Music Box in Chicago and into the record boxes of pioneers, and the Spastic Meltdown mix is like the history of house in one little package. DJ Pierre is a force to be reckoned with and this new record furthers his legendary status.
KUNIYUKI- FLYING MUSIC 12" (mule musiq, germany)
13.98usd/9.17gbp/10.81eur/1328jpy (approx)
*Deep house master Kuniyuki is back after his beautiful 1st album We Are Together. This is the first single cut from his second album All These Things. This time, some artists who love the music of Kuniyuki -- Ian O'brien, Henrik Schwarz and Alex from Tokyo (aka Tokyo Black Star/Innervisions) to name a few -- joined to the album. For this release, well-known Japanese trumpeter Shuichiro Sakaguchi, Mule electronic artist Code E joined as a guitarist and Alex from Tokyo (aka Tokyo Black Star/Innervisions) joined as a poetry reader. A-side is an original instrumental long version. B-side is Kuniyuki's deep house edit and you can listen to the original vocal version on the album.
RUNAWAY- BROOKLYN CLUB JAM 12" (rekids, uk)
12.98usd/8.51gbp/10.04eur/1233jpy (approx)
*Runaway are Marcos Cabral and Jacques Renault who have previously released records on Wurst and Cosmo Vitelli's label I'm A Cliché to critical acclaim. Renault is resident DJ at 205 Tuesday in New York, the world famous disco night with guests from all over the world. Brooklyn Club Jam also includes a remix from L.S.B. (Pete Herbert & Baby G), darlings of the nu-disco circuit. Additional remixes forthcoming from Âme, Tedd Patterson and Toby Tobias.
ADDRESS
---
tequila sunrise records
525 w. girard avenue
(btwn 5th and 6th streets)
philadelphia, pa 19122
SUBWAY: blue or orange line to girard ave TROLLY: 15 to 5th street BUS: 57 to girard/3rd-4th st; 47 to girard/7th-8th st.
MAP
t/us: 1215 965 9616
t/uk: 0203 004 8357
e:
ajv@tequilasunriserecords.com
u:
www.tequilasunriserecords.com
m:
www.myspace.com/tequilasunriserecords
b:
www. tequilasunriserecordshop.blogspot.com
f:
www.brownstoner.com/brooklynflea/
HOURS
---
monday: closed
tuesday: 12:00-6:00pm/est
Wednesday: 12:00-6:00pm/est
thursday: 12:00-7:00pm/est
friday: 12:00-7:00pm/est
saturday: 12:00-6:00pm/est
sunday: 12:00-6:00pm/est
---