NEW ARRIVALS AND RESTOCKS
THURSDAY, JULY 15
---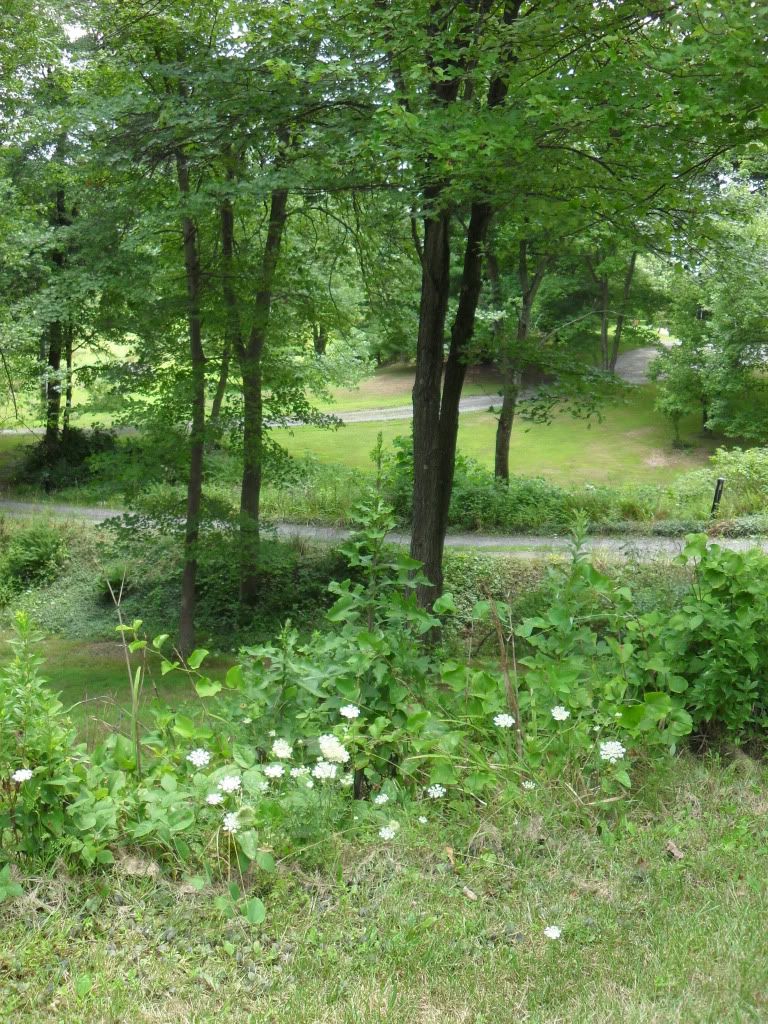 thanks for looking.


better late than never right? sorry for the delay, but the beets were speaking last week and healey, penny and i had to get up to the mountains to pickle a couple of bushels with her aunt and uncle! so here i sit monday morning, red handed (literally) pecking out the balance of last weeks update. being that it's mid july, there aren't a whole heck of a lot of new releases, but there are a few new essentials (endless boogie/full house head being the stand out) and a ton of restocked greats from summer's past that are still relevant for summer's NOW. there's more expected this week, so as always, to stay on top of all the recent arrivals (as well as other odds and ends of interest), follow tequila sunrise records on facebook and/or twitter ! gotta run, hope to see you soon!


gracias


anthony vogdes


as always, many of these titles are in very limited quantity, so if you're interested in anything listed below and can't make it to the shop you can make a purchase via paypal or over the phone with a credit card and pick them up later or have them shipped (see more information below). i will no longer hold records. sorry.


prices are subject to change without notice.


prices do not include shipping and handling. for those of you shipping within the continental united states I offer a 5.00usd flat shipping rate for any amount of records and/or compact discs. shipping cost for international orders are calculated on an order by order basis. payments for orders can be made via paypal or with a credit card by telephone between 12-6pm/est.


i also offer bike messanger service via timecycle couriers. for the low cost of 10.00usd i can deliver any amount of records and/or cds you wish to purchase to your center city philadelphia location (this includes some parts of south, west and north philadelphia) within two hours (and for those of you who need your records even faster, we also offer 'rush' service for the low flat rate of 20.00usd for any amount of records/cds delivered to you within one hour). of course, we are still more than happy to ship records via the usps within philadelphia. orders placed before 5pm/est will ship out that evening and should reach their destination by the following day.


ROCK AND PSYCHEDELIC

---
BEST COAST- SUN WAS HIGH (SO WAS I) 7" (art fag, usa)
9.98usd/5.97gbp/6.62eur/874jpy (approx)
*Solid orange vinyl edition. Best Coast has been featured in the New York Times and the Los Angeles Times in addition to numerous print publications… "From Best Coast to Dum Dum Girls to the Pains of Being Pure at Heart to Vivian Girls to Strange Boys and beyond, pop is ascendant once again, especially the sort with debts to clean-cut '50s rock and girl-group pop and soul." -- New York Times.
ENDLESS BOOGIE- FULL HOUSE HEAD 2LP (no quarter, usa)
19.98usd/11.96gbp/13.26eur/1749jpy (approx)
*Outta the gate I gotta say writin' about a release called 'Full House Head' & failin to mention J Geils Band is harder than findin' a white bean in a black cat's ass. Not that I got anything against 'em, hell, the ex-Mr. Faye Dunaway had that ass whoopin' comin' from me in Louisville back 'round 75. And like I told Seth Justman that night too "I got a Hotline for ya, shorty; my fist up side your head". Think It Over indeed, my little Beantown bud. And while we's is on the subject of a thumpin', how about this new knockout from Endless Boogie what's called 'Full House Head'? It's done got me all riled up! Over the course of more than a decade long career I've watched this bunch morph from mutant hominid bar choogle to luxuriating' in fissions that split open a portal what connected Coloured Balls & Velvet Underground to now redefinin' what Rock IS in the 2nd decade of the 21st Century. The production's spiffier, the rhythm's cagier, the solo's sharper & the singin, witchier. It's comfort y'all, the comfort to rock it both languorously & intricately. This zone is short of pretense & long in talent. Given the breadth of the excellence what's passed through afore, you might spin this & hear everything from Patto note moaners & Groundhogs riffage, to Seeds-like chatter or even goddamn 'Exile era Stones texturalization. But it ain't none of that, cause it can't be. The future is always steeped in the past & originality is invested in those who don't dial it in. And Endless Boogie most certainly walk it like they rock it. This may be called ÔFull House Head', but you can beat me with a corncob harmonica & call me Magic Dick if the contents therein ain't that of a Royal Flush Jam. And I should know, because I have ears. -Roland Woodbe, Professional Listener
V/A- WELCOME HOME/DIGGIN' THE UNIVERSE: A WOODSIST COMPILATION LP
(woodsist, usa) 16.98usd/10.17gbp/11.27eur/1487jpy (approx)
*it's true--the sons and daughters of Homestead, Xpressway and first-wave Drag City (et al.) are now making good music. The '60s, '70s, '80s, '90s and '00s are all there, bound together by shitty tape machines, reverb and easy chord changes, but melody is back and so is the joy of jamming a perfectly mangled pop song. Welcome Home might hit some new kids the way Human Music or Nuggets did back in their day. In any case, it's one of those rare compilations you can play straight through and over again. --Glenn Donaldson
WOODS- AT ECHO LAKE LP (woodsist, usa)
16.98usd/10.17gbp/11.27eur/1487jpy (approx)
*shop favorite restocked… The distance between 2007's At Rear House and 2010's At Echo Lake may at first seem only semantic, but it more properly represents a move from a kind of informal back porch jam ethos to a fully-committed vision of the infinite possibilities of group playing. "Over the past few years, Woods has established themselves as an anomaly in a world of freaks. They were an odd proposition even in the outre company of vocalist / guitarist / label owner Jeremy Earl's Woodsist roster, perpetually out of time, committed to songsmanship in an age of noise, drone and improvisation, to extended soloing, oblique instrumentals and the usurping use of tapes and F/X in an age of dead-end singer-songwriters. Recent live shows have seen them best confuse the two, playing beautifully constructed songs torn apart by fuzztone jams and odd electronics.
WOODS- SONGS OF SHAME LP (woodsist, usa)
16.98usd/10.17gbp/11.27eur/1487jpy (approx)
*shop favorite restocked… The fourth full length by Woods, Songs of Shame, rips deeper with both 90-second and 10-minute forays into skeletal psychedelia. This is not to say the idiosyncratic songwriting style & vocalizing of Jeremy Earl is not present in spades but expanded, colored, and twisted into a tie-dye of soundscapes. Having toured incessantly over the last 12 months as a four piece (Jarvis Taveniere, G. Lucas Crane & Kevin Morby round out the band), many of the songs on Shame benefit from having been road worn, windblown, and deeply grooved.
REAL ESTATE- REAL ESTATE LP (woodsist, usa)
16.98usd/10.17gbp/11.27eur/1487jpy (approx)
*shop favorite restocked… "Real Estate waft in on vibes of hazy summers past. The New Jersey quartet of Martin Courtney IV, Matthew Mondanile III, Etienne Pierre Duguay and Alex Bleeker cut the sleeves short and the pop smooth to shade you from the midday heat. Every song works its way to that part of your consciousness that reveled in the fleeting waves of freedom that eked in once classes broke and the sun lingered a little longer over suburban roofs. And with three quarters of the band holding down Garden State roots it's no surprise that a bit of Jersey indie-pop heritage sneaks its way into their sound, lifting the most sun streaked moments from The Feelies and Yo La Tengo and filtering them through the kaleidoscope of memories aimless drives through parched neighborhood streets. Martin Courtney's songwriting has a way of wrapping up the immediacy of youth with the ennui of age for the perfect shade of bittersweet bliss, mind you though, much heavier on the sweet than the bitter. Add to this Mondanile's (Ducktails/ Predator Vision) shimmering guitar strains full of equal parts sea foam and beer foam, pepper in the boardwalk clatter of Duguay's drums Bleeker's staccato low end and the perfect afternoon is just a lawn chair and boom box away." --Andy French/raven sings the blues
KURT VILE- CONSTANT HITMAKER LP (woodsist, usa)
16.98usd/10.17gbp/11.27eur/1487jpy (approx)
*shop favorite restocked… "Constant Hitmaker's songs are varied and twisted in their arrangements, but most often include exquisite melodies floating atop a bed of hissing psych-pop experiments that fall together as nearly perfect pop songs. The album is steeped in an atmosphere of four-track recording and homespun obscurity, however it frequently, almost if by mistake, references a collection of some of pop music's best: My Bloody Valentine are felt on 'Space Forklift,' Lee Hazlewood's spirit haunts 'Slow Talkers,' and Lou Reed adorns 'Don't Get Cute.' All this without mentioning the album's most distinct song, 'Freeway,' the lone studio recording and a piece of music that will become lodged in every head that hears it. Constant Hitmaker comes off a bit straighter than anything on the Siltbreeze label, but more lovingly deranged than most every other indie rock album. It's something noteworthy, no doubt, and not just because it lives up to its title." -- Skyscraper Magazine
PSYCHEDELIC HORSESHIT- SHITGAZE ANTHEMS MLP (woodsist, usa)
16.98usd/10.17gbp/11.27eur/1487jpy (approx)
*shop favorite restocked… After about a 2 year absence, Psychedelic Horseshit is back with an EP of alleged B-sides from an upcoming full length. And what has happened since we last peeked in on these 'shitgaze' innovators? Well, in parts all over the world that famous 'distorto-lo-fi-sound' has been popping up in quite open spaces. No Age has become the new Brittany Spears, Wavves crashed in outta nowhere like a mid-nineties major label grunge signing, and cute and sweet Vivian Girls are playing on the speakers in Target stores nationwide. What does this have to do with the new Psychedelic Horseshit EP? Well, nothing really, except that if you expect to hear that tried and true lo-fi sound, that is now so en vouge, you might be a little disappointed cause these boys have cleaned up a little bit, and from the sound of things this might only be the beginning. 'I only listen to OK Computer and Cranes. The Fall sucks, DIY sucks, we suck, you suck.' said Matt Horseshit in a recent interview. 'Why should anyone listen to you then?' replied the reporter. 'Because we're FUN, duh.' And even though you wanna hate 'em, you gotta admit, they kinda are fun. Matt is a dick, of course, and Rich is hilariously clueless mostly, and by all means most of the stuff on this Shitgaze Anthems EP shouldn't work, whether it be the white-boy dub section, the cliche acoustic ballad with backwards guitar, the blatant Dylan rips or the overall amateur playing, but for some reason these elements that usually reek of pretention and failure actually endear you to the band and their songs. Yes, they're called Psychedelic Horseshit. Yes, they do suck, but I'll be damned if they aren't one of my favorite bands in the world, and they're only getting better, but if I tried to tell you why it'd only make 'em sound worse. So it goes.
GANGLIANS- GANGLIANS LP (woodsist, usa)
16.98usd/10.17gbp/11.27eur/1487jpy (approx)
*shop favorite restocked… Sacramento's Ganglians want an island somewhere where they can soak in the sun and prowl the canopy by night. It's not often that they do get out, but they can get down for that. Recording sometimes as one, sometimes as four it's a real game to figure out where the entity comes from and where it's going. First and foremost it's about uncertain pleasures. It's a bit like choose your own adventure. There's 'codeine balladry'; a slightly upsetting tempo that is quickly flushed into an aural high, the next moment you're in the toy strewn abyss of the bedroom and then out to the tribal caves of the natives. The planets align and the sun beats down, palms tingling, and you are on the island they've built, the scenery constantly shifting for a better view, of you.
MAGIC LATERN- MAGIC LANTERN LP (woodsist, usa)
16.98usd/10.17gbp/11.27eur/1487jpy (approx)
*shop favorite restocked… Magic Lantern came into being at the mid-point of the decade, sparked into existence by a simultaneous period of musical discovery for Philip French, William Giacchi, and Cameron Stallones. Inspired by the psychedelic approach to musical tone and structure in various eras and genres of rock (not at all excluding Germany and Japan in the '70s), the three realized they ought to make use of the new creative tools they'd stumbled upon, and began jamming the summer away in twin poles of Long Beach and Whittier, CA. Over the course of a year, they recorded every jam and compiled a full-length's worth of home-studio demos which later became their self-released CD-R. At the same time, each member was developing solo and side projects to channel parallel universes of sound. A year after their first jam together, Magic Lantern decided to make the leap to playing live and recruited good friends and like-minded musicians Chip Knechtel and Gavin Fort to be their marathon rhythm section. The jams from their CD-R were used as the blueprints for the band to develop a raw, stripped-down sound that emphasized hypnotic rhythms and improvised guitar duels. After being invited to play at the Tee Pee Records showcase 'Manifest Destiny' in August of '07, th' Lantern kept up a steady diet of shows in L.A. and Long Beach for the next year, earning a local following and two highly limited tapes on Not Not Fun Records. Through the spring of '08, they began writing new material as a band and developing the new songs live. In the summer, they recorded these jams with sound wizard Bobb Bruno, which led to the Not Not Fun LP High Beams that September. At this point, the band had fully emerged from transition into a shared creative vision of five musicians, each possessing a singular voice, all united in the common goal to engage both mind and body through good vibrations.
MOON DUO- ESCAPE LP (woodsist, usa)
16.98usd/10.17gbp/11.27eur/1487jpy (approx)
*shop favorite restocked… San Francisco's Moon Duo was formed in 2009 by Sanae Yamada and Erik Johnson (Wooden Shjips). Inspired initially by the legendary John Coltrane and Rashied Ali, Moon Duo counts such variant groups as Silver Apples, Royal Trux, Moolah, Suicide, and Cluster as touchstones. Utilizing primarily guitar, keyboards, percussion, and vocals, the pair plays space against form to create a primordial and disorienting sonic stew. They released two acclaimed records in 2009: the Love on the Sea 12-inch single on Sick Thirst and the Killing Time EP on Sacred Bones. Escape, their debut long-player on Woodsist, marks the fullest realization yet of the young group's evolving sound.

PUNK AND POST-PUNK

---
THE BEETS- SPIT IN THE FACE OF PEOPLE WHO DONT WANT TO BE COOL LP (captured tracks, usa)
16.98usd/10.17gbp/11.27eur/1487jpy (approx)
*shop favorite restocked, out of print from the label… Debut twelve-track LP from these proud sons of Jackson Heights, Queens. Sprung from seemingly nowhere to playing constantly in Brooklyn. Shades of Los Mockers, Chicos Electricos, pre 65 Stones, early Ramones and Shimmy-Disc era Daniel Johnston. I saw these guys almost start a riot at a Fashion Week event and then proceed to party down with Mickey Rourke. Absolutely amazing. Beautiful full-color sleeve by Matt Volz.
THE BITTERS- WOODEN GLOVE LP (captured tracks, usa)
16.98usd/10.17gbp/11.27eur/1487jpy (approx)
*shop favorite restocked, out of print from the label… The Bitters are the Cave Pop stars of the future.
BLANK DOGS- PHRASES 12" (captured tracks, usa)
16.98usd/10.17gbp/11.27eur/1487jpy (approx)
*...Occasionally calling in collaborators from the likes of Crystal Stilts, Vivian Girls and Times New Viking, Phrases, MIKE SNIPER's latest EP in a long succession of vinyl-only releases, sees him going it alone for the most part. Indeed, it's hard to envisage anyone else being allowed sufficient mindspace to create alongside Sniper, such is the vast propensity of ideas that fill the four tracks here. While the opening electro-tinged robotics of 'Heat And Depression' resembles a Crystal Castles outtake, Sniper mumbling 'Can you see yourself?' with surreptitious repetition over a distorted funky bassline, it's on Phrases other three tracks that his more obscure influences start to take hold. 'Blurred Tonight' takes The Cramps' danse macabre schtick through the same backdoor as The Horrors managed so successfully last year, except with even more menacing vocal assertions courtesy of that man Sniper. His voice then gets the heavily reverbed treatment on 'Racing Backwards', a Cure-inspired number that sees the opulent Sniper make the offer 'stay to the end' which becomes increasingly difficult to refuse as verse usurps chorus. Despite BLANK DOGS' NYC dancefloor tendencies, there's something inadvertently English about these compositions, suitably realised in the closing 'End Of Summer' which takes Depeche Mode's early Roland Jupiter-led blueprint before mashing it into a collage of post-punk ambience, beats and all... -Drowned In Sound
BLANK DOGS- SECONDS 12" (captured tracks, usa)
16.98usd/10.17gbp/11.27eur/1487jpy (approx)
*shop favorite restocked, out of print from the label… Four new tracks of Blankdoggica. Silkscreened sleeves." -Captured Tracks. New release on Mike Blank Dogs label.
BRILIANT COLORS- HIGHLY EVOLVED 7" (captured tracks, usa)
8.98usd/5.38gbp/5.96eur/786jpy (approx)
*shop favorite restocked, out of print from the label… girl trio, like LiLiPUT meets K! Records-style. Their 2nd 7". You have the first on Make a Mess, right? both singles will be combined on a 12" EP coming this summer with one exclusive track.
BLESSURE GRAVES- LEARN TO LOVE THE ROPE 12" (captured tracks, usa)
16.98usd/10.17gbp/11.27eur/1487jpy (approx)
*shop favorite restocked… Doomsday duo make it to the large format.
THE MAYFAIR SET- ALREADY WARM 7" (captured tracks, usa)
8.98usd/5.38gbp/5.96eur/786jpy (approx)
*shop favorite restocked, out of print from the label… Dum Dum Girls and Blank Dogs co-op band. More, more sad hits. (Reference intentional.) Slightly oversized envelope sleeve. Half w/ silver print, half w/ gold.
13TH CHIME- LOST ALBUM LP (sacred bones, usa)
24.98usd/14.95gbp/16.58eur/2187jpy (approx)
*shop favorite restocked… follow up to Sacred Bones' release of the singles from 13th Chime which collected the scant few recordings released during their brief lifetime as well as a handful of heretofore unheard demos and alternate recordings. With their blend of dark driving aggression and sparse arrangements for a brief moment in time the band seemed poised to breakout of the day to day of slogging it out in clubs and onto the international radar but through a series of mishaps ended up a footnote and dissolving into obscurity. In the liner notes which told of the 13th Chime's formation and brief ascent as deathrock contenders it was noted that there was a number of recordings that were intended for a full length release and were subsequently shelved at the 11th hour due to record company politics. Sacred Bones Records is now proud to bring to light the long-lost lp. After languishing in the vaults for several decades the 13th Chime full length finally sees the light of day. The cd version collects both the full length and singles collection plus one bonus song called "Pigs" on one disc and includes detailed liner notes that chart the band's rise and fall.
13TH CHIME- THE SINGLES: 1981-1983 LP (sacred bones, usa)
24.98usd/14.95gbp/16.58eur/2187jpy (approx)
*shop favorite restocked… We are proud to announce the release of the 13th Chime singles collection. Long sought after by collectors, the UK band only released a scant three singles in their time together before dissolving into obscurity. Their sound—a merging of deathrock's dark driving aggression and post-punk's sparse arrangements—reflected the realities of life in a small market town in the desolate political landscape of early 80s Britain. In cooperation with the band members Sacred Bones has collected 13th Chime's three singles plus rare never before heard demo recordings of "Tinker Man," "Radio Man," and "13th Victim." Detailed liner notes by Clive O'Grady tell the entire story—from schoolmates in the Suffolk town of Haverhill to tours with The Enid, Theater of Hate, support slots with The Adicts and Dead Kennedys, and an inevitable breakup, making friends and fans out of John Peel and The Groundhogs' Tony McPhee along the way.
BLANK DOGS- DIANA: THE HERALD MLP (sacred bones, usa)
18.98usd/11.36gbp/12.60eur/1662jpy (approx)
*shop favorite restocked… The second 12" offering from this mysterious bedroom synth project that's been shrouded in secrecy from the start. Blank Dogs lives in the grey space between early Minimal Synth pioneers and current experimentalists like Blues Control and Excepter. Offensively limited cloth-bound edition is long gone. So is the orange cover. Get your copy of the Green & Black pressing while quantities last!
BLANK DOGS- ON TWO SIDES CD (sacred bones, usa)
14.98usd/8.97gbp/9.94eur/1311jpy (approx)
*shop favorite restocked… Sacred Bones presents the cd version of the first Blank Dogs full-length On Two Sides--vinyl was released (and already oop) earlier this year via Troubleman Unlimited. The first long-playing release and the first non-vinyl appearance (save for a very limited run cassette release of this album via Fuckit Tapes) from bedroom punk's new crowned prince of home-recorded DIY synth dementia. After a string of highly coveted and now mostly out of print singles and EP's On Two Sides finds the band holding attention in the long form. Buried under the layers of distortion, fuzz, and synth lines are pop hooks that call to mind The Bats and The Chills as much as Helios Creed or Debris. Psychedelic punk for fans of the more minimal and electro tendencies of the Komische. Which mask will you wear during Blank Dog Time?
CHILDREN'S HOSPITAL- ALONE TOGETHER LP (sacred bones, usa)
18.98usd/11.36gbp/12.60eur/1662jpy (approx)
*shop favorite restocked… Alone Together is the debut release from Children's Hospital. If their despondent sounds remind you of something you may have once heard its because this is the latest project from the A-Frames/Intelligence/Rodent Plague/AFCGT axis. Reminiscent of the brooding and gray skyline of their hometown of Seattle the duo hover between abstract soundscape compositions, Jandek inspired bouts of melancholy droned out dementia, and stripped apart abrasive punk...often combining several of the forms at once. If recent Rodent Plague releases on Killshaman and Jerkave Tapes are any indication it would be ill-advised to sleep on Children's Hospital.
THE CULTURAL DECAY- EIGHT WAYS TO START A DAY: SINGLES & DEMOS LP
(sacred bones, usa)
24.98usd/14.95gbp/16.58eur/2187jpy (approx)
*shop favorite restocked… Cultural Decay existed from 1980-1982. The band's collective discography is comprised of a highly sought after 7" single and two song 12" EP. The latter was produced and features additional accompaniment by future Revolting Cocks co-founder Luc Van Acker. The band played a total of 15 gigs in local clubs—with like minded Belgian acts such as Struggler, De Brassers, and Siglo XX—before disbanding. Eight Ways To Start a Day is the first official release in close to three decades from this fabled Belgian coldwave band. Their sound, a collision of ethereal one-note synth lines and dark post-punk aggression, recalls the controlled ferocity of Crisis and The Southern Deathcult at their best. The recordings on these releases comprise the band's entire recorded output and both the LP and CD include an extensive booklet including photos, liner notes and a comprehensive band history from member Joseph V. In addition to the previously released songs the LP includes three unreleased demos, "Eight Ways to Start a Day," "Thin Rope," and "Exit Calls."
DAILY VOID ECLIPSE OF 1453 MLP (sacred bones, usa)
16.98usd/10.17gbp/11.27eur/1487jpy (approx)
*The third installment in Sacred Bones' 12-inch EP series comes from Daily Void. The Chicago band which includes 3⁄4 of the Functional Blackouts and who cut their teeth with singles for Boom Chick, HoZac, and Florida's Dying pick up where they left off on their previous full length with a half dozen songs of disjointed, death-tinged noisy punk. Shades of Rudimentary Peni and some off the lesser celebrated acts on Crass Records course through this slab of vinyl.
FACTUMS- FLOWERS LP (sacred bones, usa)
18.98usd/11.36gbp/12.60eur/1662jpy (approx)
*shop favorite restocked… Flowers is the latest full length from Seattle's bleak and ominous Factums and is their second for the Sacred Bones label. Recorded between 2006 and 2007 but only now seeing a proper release, Flowers is dark and disturbing. The album has twenty two tracks that fluctuate from sound collage to soundtrack-esque moments as well as more structured songwriting. This album also has flashes of abrasive electropunk that has garnered them well-deserved comparisons to Chrome, Cabaret Voltaire, Throbbing Gristle and much of the early Wax Trax catalog.
FACTUMS- THE SISTRUM LP (sacred bones, usa)
18.98usd/11.36gbp/12.60eur/1662jpy (approx)
*shop favorite restocked… Full-length follow-up to the resurrected Sitlbreeze label lp circa a couple of years ago from this band that vaguely circles in the A-Frames/Intelligence/Fruit Bats orbit. Critics have compared Factums to Tronics, Cabaret Voltaire, or Pere Ubu's more chaotic moments also citing some heavy Kraut influenced flashes.
GARY WAR- HORRIBLES PARADE LP (sacred bones, usa)
18.98usd/11.36gbp/12.60eur/1662jpy (approx)
*shop favorite restocked… Horribles Parade is the new full length from Gary War. This is the second album and the followup to last years' New Raytheonport LP on SHDWPLY Records. The album expands on the more stripped down sound of his Sacred Bones "Zontag" single, plying layers of warm fuzz and feedback on top of psychedelic pop song structures. The CD contains "Anhedonic Man," previosly released as a one-sided single on Hell Yes! records, as well as the whole Galactic Citizens 12" EP, soon to be relased on Captured Tracks.
MOON DUO- KILLING TIME MLP (sacred bones, usa)
16.98usd/10.17gbp/11.27eur/1487jpy (approx)
*shop favorite restocked… Moon Duo is a project of Wooden Shjips guitarist and singer Ripley Johnson. Under the Moon Duo moniker, Johnson and collaborator Sanae Yamada create expansive Krautrock influenced tapestries of warm cascading fuzz and controlled feedback, organ, and accenting keyboard. This four song 12-inch is the second release and incorporates a much more concise, composed and driving sound than before. The Duo expand on ideas only hinted at on the Sick Thirst 12-inch (which is already long gone) adding a driving drum machine beat behind the thick walls of layered sound. Don't sleep on this one.
NICE FACE- IMMER ETWAS LP (sacred bones, usa)
19.98usd/11.96gbp/13.26eur/1749jpy (approx)
*Immer Etwas is the first full-length release from this one-man bedroom recording project turned full on 5-piece live band. nice face have been turning out singles, comp tracks, and cassettes at a steady clip over the past two years and change. This album is a solid thirteen tracks of drum-machine-driven blown-out hook-laden punk rock. The live the band now counts members of livefastdie and imaginary icons among its ranks.
THE REBEL- NORTHERN ROCKS BEAR WEIRD VEGETABLE LP (sacred bones, usa)
18.98usd/11.36gbp/12.60eur/1662jpy (approx)
*shop favorite restocked… Sacred Bones Records presents Northern Rocks Bear Weird Vegetable—the next full-length from London, England's The Rebel. The alter ego of Country Teasers' Ben Wallers, The Rebel dates back to the tail-end of the 80s—having existed side-by-side throughout Country Teasers' prolific career—often releasing records at a steadier clip than Waller's main project with songs too madcap to fit into even their William-Burroughs-by-way-of-The-Residents take on country music. Wallers' characteristic self-aware irony and surreal gender/race ruminations are still present but sitting backseat in this more fleshed out concept album about decaying conditions on the planet 3AR7H. Although Burroughs comparisons are inevitable, Northern Rocks Bear Weird Vegetable could only have been scripted by The Rebel. The album's narrator is in a band, has a valet named Mulholland, but inhabits an otherwise unrecognizable dystopian landscape where evil science laboratories combat college radio personalities, and nuclear war with Iran is well underway. Important issues of today and tomorrow are touched on. In "Why Must I Pay?" Mr. Thatcher, a future Prime Minister, is excoriated for the rising costs of tea, rent, drugs and sex. In "Scarlett Johansen Conceiving the Design&8221; we are shown a horrific world in which starlets replace scientists as consumerdom's inventors. In "You're Just Like Tammy Wynette" the Radical Islam Problem is diagnosed by looking at the politics of ladies headgear, while in "Turtle v. Octopus" a battle between Lovecraftian ancient adversaries plays out, potentially affecting the future of Music itself. This is the first Rebel album to be recorded in the studio with a live backing band...that band being the Country Teasers. In terms of sound, Northern Rocks Bears Weird Vegetable exchanges The Rebel's clautrophobic home studio layers and d.i.y. effects for the improvisational band chemistry and controlled looseness of Country Teasers' infamous live act.
ZOLA JESUS- STRIDULUM MLP (sacred bones, usa)
16.98usd/10.17gbp/11.27eur/1487jpy (approx)
*shop favorite restocked… Since her debut lp for Sacred Bones last summer, Zola Jesus's profile has grown exponentially. Her video for "Clay Bodies" debuted on The Fader and her likeness was plastered all over the Internet. The Spoils made dozens of year-end lists including The Wire, Pitchfork, The Fader, and Dusted, and fans and critics alike now seem rabid for new material. So without further ado, we present Stridulum, the new, far less lo-fi 6-song EP from Nika Roza Danilova. Recording her vocals for the first time with professional instruments, Nika's voice is brought to the powerful forefront of the mix unleashing the full range of emotions that had previously only been hinted at in her previous work. It's a siren song for the apocalypse, which manages to come across immensely nurturing at the same time. Born and raised in the backwoods of Wisco, Nika Roza was literally raised by wolves (well proximally anyways). Trained as an opera singer from a young age, she applied to Julliard. At 10 years old. Rejection didn't slow her down, though, as she went on to complete high school in three years and is set to graduate from university with a double major in French and philosophy in the same amount of time. As soon as school's out this summer, she will begin touring full time with a full band on both sides of the pond. Until then please keep an eye out for weekend excursions and the requisite standard umpteen SxSW shows. Her next full length will not be 'til 2011, but we feel pretty certain this will tide you over until then. Pas mal pour une femme qui n'est pas assez vieux boire légalement, eh?
DUM DUM GIRLS- I WILL BE LP (sub pop, usa)
18.98usd/11.36gbp/12.60eur/1662jpy (approx)
*shop favorite restocked… debut full-length by the Dum Dum Girls. Produced by Dee Dee and Richard Gottehrer (Strangeloves, Voidoids, Blondie, The Go-Gos and, more recently, The Raveonettes), I Will Be is neither lo-fi nor too polished. Just under thirty minutes with eleven songs, it's a short tribute to love, fun and the classic pop form of the '60s girl groups and early punk rockers… Led by Dee Dee, Dum Dum Girls churn out pop music that adheres to her self-proclaimed M.O.: "blissed-out buzz saw." Dee Dee formed DDG in late 2008 as a solo project—the name a nod to both The Vaselines' album, Dum-Dum, and the Iggy Pop song "Dum Dum Boys"— and released a home-recorded CDR on her label Zoo Music followed by a 7" on HoZac and a 12" EP on Captured Tracks. When Dee Dee needed a band to take her songs out of the bedroom, she looked to her friends: Jules (guitar and vocals), Bambi (bass), and Frankie Rose (drums and vocals). When the other three met for the first time a week before CMJ 2009, it was an instant girl gang. Dee Dee wrote and recorded the songs that became I Will Be over the first eight months of 2009, and she asked a few others to contribute. Yeah Yeah Yeahs guitarist Nick Zinner plays on "Yours Alone." Crocodiles' Brandon Welchez sings and plays guitar on the duet "Blank Girl." And Los Angeles musician Andrew Miller contributes guitars to a number of tracks. When it came time to choose someone to gently finesse I Will Be, the name Richard Gottehrer came up on Dee Dee's wish list. Responsible for writing such seminal songs as "My Boyfriend's Back," and "I Want Candy," he also produced his own short-lived band The Strangeloves, as well as The Voidoids, Blondie, The Go-Gos, and more recently, The Raveonettes. Marvels Dee Dee, "I gave him all the rough tracks and he produced them, as I had a lot of digital effects acting as sort of placeholders. I'm not exactly sure what he did, but it's a world of difference. The songs sound warm, and they kind of sparkle." I Will Be runs just under thirty minutes with eleven songs; a short tribute to love, loss, fear, fun, and the classic pop form of the '60s girl groups and early punk rockers. Explaining the album's dark-and-sunny feel, Dee Dee says, "There's an overdramatic tone, much like a teenager's world, but applied to the experience of getting older." No track better exemplifies that sentiment than the somnolent "Rest of Our Lives," a lullaby about marriage that captures, she says, "that feeling when you're 16 and you think you're going to be with your boyfriend forever. And that you'd just die if you weren't. Except it's about my husband." On the other end of the spectrum, "Bhang Bhang, I'm a Burnout" (the curious spelling being slang for marijuana) spends roughly two-and-a-half minutes musing on the virtues of psychedelics. And "Lines Her Eyes" touches on petty girl-on-girl competition, while "Jail La La" updates the Bobby Fuller Four's "I Fought the Law" with a reverb-laden sing-along. What's with the bipolar songs? "I tend to be an introvert. So there's a lot of time for weird thoughts to develop in my head before I put them down on paper," says Dee Dee. "And it's really bizarre living in Southern California. It's that total stereotype of being super-laidback, this 'everything's perfect' vibe. But you're miserable in the sun because you're stuck. Like, it's so perfect that it's overwhelming and depressing. That's sorta inspiring."

GREY AREA

---
POCAHAUNTED- MAKE IT REAL LP (not not fun, usa)
18.98usd/11.36gbp/12.60eur/1662jpy (approx)
*shop favorite restocked, this time just barely making it to the update w/o selling out first… After a six-month hiatus, a complete line-up overhaul, a trip to SXSW, a UK/EURO tour, and a full year-plus of only playing shows and writing songs and amassing totemic objects, finally Pocahaunted return to the recorded realm with their first album since 2008. Time flies when yr having not not fun and all that. Make It Real collects seven of the band's 2009 live staples for a 40-minute-ish collage of basement body music, garage dub damage, outsider funkadelic sprawl, voodoo rhythm workouts, duo femme soul vocal dynamics, dripping gold sweat, and dream fulfillment. Recorded barefoot and shirtless and direct to tape at Green Machine Studio in summer '09 by M. Geddes Gengras and featuring guest bamboo sax by jazzmaster Alex Gray (of Dreamcolour/Deep Magic) and mastered by James Plotkin.
V/A- MY ESTROGENERATION LP (not not fun, usa)
18.98usd/11.36gbp/12.60eur/1662jpy (approx)
*First ever NNF vinyl compilation (more in the future hopefully?) finds the spotlight landing fairly on the fairer sex, and the glare is glorious. 11 diverse femme musical energies corralled across 12 inches of black vinyl, all exclusive contributions, and the breadth of zones and interzones traversed is a beautiful thing to hear. Carry on my wayward non-sons. LPs in jackets with artwork by Pocahaunted bassist/scholar Diva Dompe, plus a full-color double-sided insert. Edition of 500. This year's Estrogeneration includes: Zola Jesus, Tickley Feather, Pocahaunted (vintage unused track from Gold Miner's Daughters sessions), Inca Ore, Topaz Rags, HNY, Talk Normal, Islaja (featuring Samara Lubelski and Blevin Blectum), L.A. Vampires, U.S. Girls and Valet.
TOPAZ RAGS- CAPRICORN BORN AGAIN LP (not not fun, usa)
18.98usd/11.36gbp/12.60eur/1662jpy (approx)
*Grey clouds stay grey. Low light situations birth low-lit moods. It's all bummer clockwork. West Coast lurk-jazz triad Topaz Rags return to vinyl with their debut long player, Capricorn Born Again, an eight-song comedown recorded/mixed from spring-to-fall of '09 via a complex 4-track/boombox assemblage method. Everything creaks and hisses, there's smoke in the air, players at the end of their ropes, lyrics washing over faded raga ballads, slinky electric piano bar depressions, shadow gauze cavern pop. The bell jar is half empty, obviously. Slow dive and sink in. Black vinyl LPs (mastered by Pete Swanson) in jackets designed by Amanda. Edition of 400.
SEX WORKER- THE LABOR OF LOVE LP (not not fun, usa)
18.98usd/11.36gbp/12.60eur/1662jpy (approx)
*Still waters run deep but wild waters run deeper. Both when fronting San Fran free-punk body-music trio Mi Ami or performing angst-dance psycho-dramas under his solo alias, Sex Worker, Daniel Martin-McCormick always succeeds in generating total motion (and emotion) and breaking the fourth wall. His vision of tranced/anguished rhythm questing hits an apex on The Labor Of Love, his LP debut under the Sex Worker guise, and we've been soaking in its dark arts for months. Pulsing, lo-fi kraut electronics bubble and sputter under hazy arcs of weirdo vocal smear. Escapist disco drum machines cruise into the horizon under a canopy of dubby accents and FX percussion, sometimes peaking in harsh frenzies of echo-scream meltdowns. All three pieces function as anthems or elegies or protest songs articulating Daniel's heavy anti-sex trafficking/enslaved bodies activist agenda but you don't have to know the depths of the ethical framework to grasp the vibe. An intensely unique and hyper-personal statement from one of our favorite West Coast music-dreamers. Black vinyl LPs in jackets designed by the artist. Edition of 450.
BLANK REALM- HEATLESS ARK LP (not not fun, usa)
18.98usd/11.36gbp/12.60eur/1662jpy (approx)
*Vinyl debut by this consistently impressive Australian psych collective with 2 previous cassette albums on NNF. This one finds them moving into weird-punk song terrain, almost a fried improv no-wave vibe in places. Beautifully silkscreened sleeves.
INCA ORE- SILVER SEA SURFER SCHOOL LP (not not fun, usa)
18.98usd/11.36gbp/12.60eur/1662jpy (approx)
*Eva Saelens' life quest has taken her from Michigan to Oregon to Oakland back to Portland and back again, with several overseas explorations and inner journey road trips thrown in for good measure. Whatever path she's on is long and winding and hidden in the shadow of overhanging cherimoya trees. Fortunately she maps her migrations with haunted, exotic breath-and-electricity sphinxes ranging from 2006's Brute Nature Vs. Wild Magic to 2008's brainwashing Birthday Of Bless You LP. 2009 finds her offering up another psychic harvest unto the world, Silver Sea Surfer School, a new nine-song pipeline ride that floats through a whole new web of voice orbs and tape hiss and keyboard balladry. If anything, Silver Sea is Saelens' weirdest hour, layered in abstract environments, whispers, distant poetry, free percussion loops, with sudden passages of heart-dissolving ghost-piano beauty ('Shine On From The Heaven Above,' 'Adventure In Light'). Heavily impressive, and a brave pearl-dive into even more personal waters for the Inca Ore lifeforce. LPs come in jackets with art by Saelens, plus a full-color insert." Copies are on white-colored vinyl or blue/white swirl-colored vinyl or just regular black vinyl; no matter what color you get, you'll still feel pretty baked by the end of side 2.
HEAVY WINGED & INCA ORE- RING MINING LP (not not fun, usa)
18.98usd/11.36gbp/12.60eur/1662jpy (approx)
*Wild collaborative LP by these 2 deep psych visionaries. One side is a studio collab merging HW's pummeling psych-frenzy with cascading waves of IO-keyboard bliss. The other side is a rare, unhinged live recording of the single time these outfits ever performed together...imagine HW with a freaked out lead singer. Strange and great.
LITTLE CLAW- HUMAN TASTE LP (not not fun, usa)
18.98usd/11.36gbp/12.60eur/1662jpy (approx)
*Portland, OR-by-way-of-Michigan garage gang Little Claw first tripped our radar with their self-released Why Not 7 inch, which was/is raw and physical and swingin' in all the ways you want a 7" to be. Their LA live shows proved even more ripping and charged; we were sold. So we sprung at the offer to enshrine their latest (and best) album, Human Taste, on vinyl for the world's turntables to adore. Packed with classic, cracked anthems ('Frozen In The Future,' 'Colors You Drown'), basement weirdo stompers ('Modern Vampire,' 'Breathing Tape,') and naked art-punk riddles ('Lay To Waste,' 'Summerphile'), the LP's two sides are slyly sequenced to seduce, blind, and devour, demonstrating a rad range of attacks, escapes, claws, tongues. It's a great late summer record: between styles, beyond genres, and aggressively alive. Taste theTaste. Black vinyl LPs in jackets with art designed by the band, plus a pro-printed, double-sided 11x17 poster/insert. Edition of 600. CD edition available on Ecstatic Peace.
WET HAIR- DREAM LP (not not fun, usa)
18.98usd/11.36gbp/12.60eur/1662jpy (approx)
*When Iowa City freak-out free-rockers RACCOO-OO-OON called it quits last year it left a bummer scar in the Midwest underground scene. But time is a great healer, and so are new bands. So out of the ashes of the RAC pack comes WET HAIR, a synth-punk-trance duo composed of keyboardist/vocalizer SHAWN REED and keyboardist/drummer RYAN GARBES, and Dream is the band's debut vinyl full-length after a series of increasingly shredding limited-edition cassettes on their own Night People label. Piling together an unlikely trash heap of Suicide-style drum machine beat-bops, zone-droned krautrock keys, and fucked up outsider crooning, the LP's four tracks careen across a spectrum of moods and mangled melodies. Wet Hair's cult electric annihilation has never gleamed with such razor-edged weirdness; this is their dream made real. Black vinyl LPs in jackets with artwork by Reed and Garbes, plus a pro-printed full-color 11x11 insert.
WET HAIR- GLASS FOUNTAIN LP (not not fun, usa)
18.98usd/11.36gbp/12.60eur/1662jpy (approx)
*Welcome back. One of NNF's total favorite active bands return with a second full-length (most of which was recorded during the same sessions that birthed their debut LP, Dream) and we are pleased as spiked fruit punch. The Reed/Garbes duo mainly sticks to their guns, mining the same post-Suicide art-trance vein they perfected on Dream, but with Glass Fountain there's an added emphasis on the disembodied, oscillator pop mode that Wet Hair often toy with. Fountain's five tracks include some of the band's simplest but catchiest songs ('Crucifix In The Waves,' 'When The Right Time Comes,' etc), mesmerizing organ melodies over plink-plonky vintage drum machines with weirdo soulful singing and outer space electronics, like an outsider-punk Silver Apples or something. Hard to say exactly what universe Wet Hair are operating in and that's probably part of why we love it so much. A killer record that gets better each spin. In jackets with art drawn and designed by the band, plus a pro-printed 11x11 insert. On opaque lavender-colored vinyl.
HEATHER LEIGH MURRAY- JAILHOUSE ROCK LP (not not fun, usa)
18.98usd/11.36gbp/12.60eur/1662jpy (approx)
*It's been a while since Scorces sorceress, Jandek collaborator, and Volcanic Tongue branch manager Heather Leigh has ventured out on vinyl under her own name. And it may be a while longer, as Jailhouse Rock is in fact a wax reissue of a long OOP 2006 cassette classic on Michigan crud factory Fag Tapes. It was a fave of ours that year (and every year), so it feels extra celebratory to be able to offer up a freshly remastered (by Pete Swanson) LP edition of the album for global re-appreciation. Sprawling, long-form descent/ascents into mythic electric disorientation, powered by her trademark recipe of FX-soaked pedal steel and voice. Jailhouse feels loosely more aligned with a mid-aughts drone/noise aesthetic than the outsider dirt road Americana of her Devil If You Can Hear Me LP (also on NNF), but the distinction is a slight one. Side A swims in swooping sheets of vox and tempestuous wind tunnel dynamics before slowly dying away to wheezing disembodied harmonica. The B piece begins in a more overtly beautiful mode, a trinity of crystalline notes picked and stretched until they're transformed into a rapturous sky of textural distortion. Sensual and vertigo-inducing in equal measure. Black vinyl LPs in jackets with brand new paint/collage artwork by Heath Moerland (of Sick Llama, Slither, Odd Clouds, etc). Edition of 400.
EMACIATOR- COVETING LP (not not fun, usa)
18.98usd/11.36gbp/12.60eur/1662jpy (approx)
*nnf back catalog title in stock for the first time… Misery wears many masks, but Tulare, California fatalist JON BORGES has etched his mark on most of them. For at least half a decade he's pursued increasingly suicidal tendencies under his PEDESTRIAN DEPOSIT guise (which is currently on hiatus), splicing subdued loops of morbid beauty against savage canyons of harsh noise histrionics. Lately, though, he's been straying more and more from this aggressive exercise in contrasts in favor of his EMACIATOR alias, which draws from the same dark wellspring of bitter memories and bipolar rage but, instead of unleashing it in grand frenzies, bottles everything up inside until it seeps out the pores. Early efforts/cassettes retained a strain of buzzing nausea reminiscent of his PD days, but the last 12 months have witnessed a complete abandonment of any ties to the past. Times are still bleak, sure, but the gray prisms of brooding ambience Borges now conjures and slowly collapses convey a depth of mood and subtlety far surpassing simple signifiers like Indifference, Resentment, Remorse. Coveting collects together five exquisite Emaciator compositions (including two particularly riveting songs that were debuted live at Echo Curio last winter) for a harrowing 40 minutes of troubled solace, crisscrossing suicide guitar lines, and entranced self-reflection. Meditation is a myth; desire does not sleep.
MYTHICAL BEAST- SCALES LP (not not fun, usa)
18.98usd/11.36gbp/12.60eur/1662jpy (approx)
*nnf back catalog title in stock for the first time… vinyl edition of this nomadic psych-soul trio's beloved 2008 studio debut, released on CD on Greg Weeks' Language of Stone label. this edition has swank glossy jackets, plus an 11x11 pro-printed insert, on colored vinyl. one time pressing of 500.
ODD CLOUDS- DECEIVING ILLUSION LP (not not fun, usa)
18.98usd/11.36gbp/12.60eur/1662jpy (approx)
*nnf back catalog title in stock for the first time… A thousand years ago, in 2006, Michigan moonlighters ODD CLOUDS drizzled down their LP opus, The Cavernous End. Within the sphere of open-eyed freeform organized psych-jazz sprawl, nothing compared. Years later that album still kills, but not much has followed in its wake (there have been some loose tapes but those roll in a cruder basement fuckaround vein). So we are personally xxtremely pleased to be able to finally offer up the band's latest album-length affair, Deceiving Illusion. A six-song spelunk into the deranged group brain responsible for noise scene mainstays like Fag Tapes and Tasty Soil Records, Illusion rumbles through a hall of mirrors of zones/styles, from freaky garbage punk to robot throat games to motorik brass meditations to unhinged '70s German commune beardo psych-blazers. The journey is the destination and all that. Abuse yr Illusion. Black vinyl LPs in stunning 4-color pro-silkscreened jackets with artwork by CHRIS POTTINGER and JAMIE EASTER, plus a double-sided photocopied insert. Edition of 400.
TEETH MOUNTAIN- LIVE ON LP (not not fun, usa)
18.98usd/11.36gbp/12.60eur/1662jpy (approx)
*nnf back catalog title in stock for the first time… The follow-up to last year's well-received full-length of collaged live performances released on Shdwply. This is another half hour-plus of the Baltimore drum/drone collective at their most zoned and loose-limbed.

ROOTS

---
REV. LOUIS OVERSTREET- HIS GUITAR, HIS FOUR SONS AND THE CONGREGATION OF ST. LUKE'S POWERHOUSE CHURCH OF GOD IN CHRIST LP (mississippi, usa)
12.98usd/7.77gbp/8.62eur/1136jpy (approx)
*shop favorite restocked… eissue of the Arhoolie LP recorded in 1962 at Overstreet's church in Phoenix, Arizona with a slightly altered track listing. Includes two tracks previously unissued on vinyl. Recorded very live during a church service. Rev. Overstreet plays electric guitar and bass drum in his own driving & intense style while his four sons and the congregation take care of tambourine, backup singing and hand claps. A powerful record of gospel energy and testament." With insert. Licensed from Arhoolie.
JOSEPH SPENCE- BAHAMAN GUITARIST: GOOD MORNING MR. WALKER LP (mississippi, usa)
12.98usd/7.77gbp/8.62eur/1136jpy (approx)
*shop favorite restocked… Reissue of the Arhoolie LP recorded in 1971. Joseph Spence was a highly original guitarist and vocalist from the Bahamas. His music is hard to describe - extreme guitar runs with joyful vocalese rambled along with it. This album includes hits such as 'Out On The Rolling Sea' and 'Sloop John B.' One of our favorite LPs of all time. Silk screened cover glued over a hand manufactured Folkways style cover. Licensed from Arhoolie.

GIFT CERTIFICATES

---
gift certificates are always available in any denomination and come in a envelope ready to be stocking stuffed, slipped into pockets or dispensed in any way you see fit. they can be paid for in cash, credit card (visa, master card or discover) or paypal in person, phoned in or via email. gift certificates not paid for in person can either be mailed to you, or we can keep it in shop if the recipient plans to use it for mail-order.

ADDRESS

---
tequila sunrise records
525 w. girard avenue
(btwn 5th and 6th streets)
philadelphia, pa 19123

SUBWAY: blue or orange line to girard ave TROLLY: 15 to 5th street BUS: 57 to girard; 47 to girard



t/us: 1215 965 9616

t/uk: 0203 004 8357

e: mailto:ajv@tequilasunriserecords.com

u: www.tequilasunriserecords.com

b: www. tequilasunriserecordshop.blogspot.com

f: tequila sunrise/facebook

m: www.myspace.com/tequilasunriserecords

t:http://twitter.com/tequilasunriser



HOURS

---
monday: 12:00-6:00pm/est
tuesday: 12:00-6:00pm/est
Wednesday: 12:00-6:00pm/est
thursday: 12:00-6:00pm/est
friday: 12:00-6:00pm/est
saturday: 12:00-6:00pm/est
sunday: 12:00-6:00pm/est
---