NEW ARRIVALS AND RESTOCKS
FRIDAY, MAY 29
---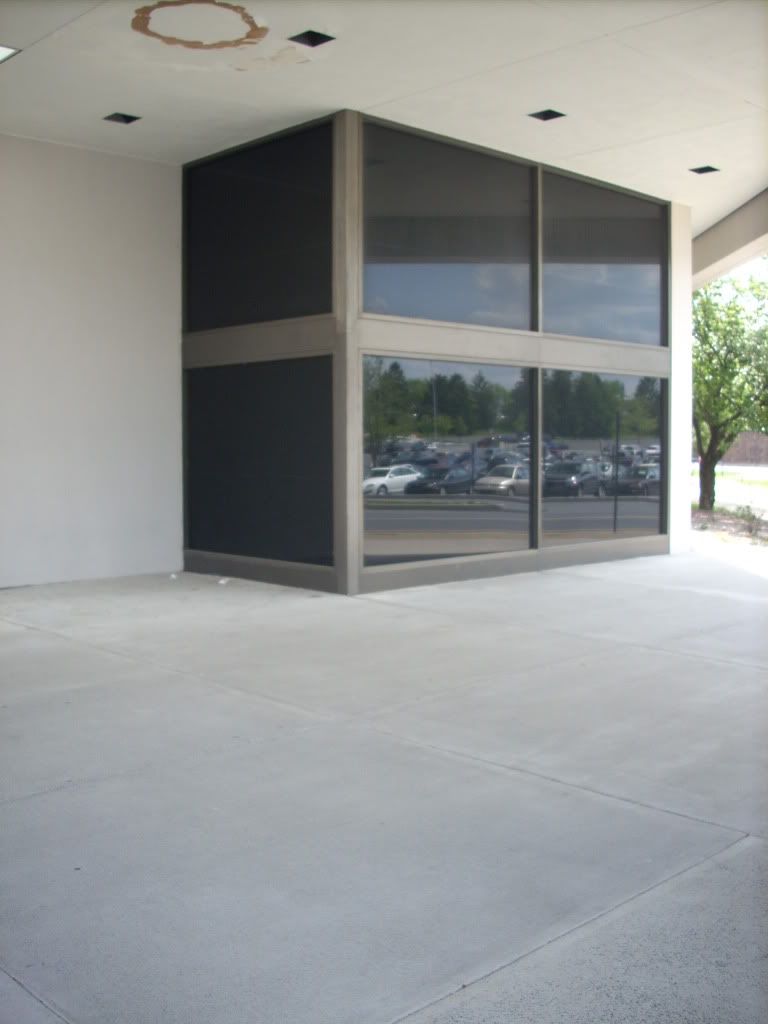 thanks for looking.


man, the weeks keep on flying by (and the new arrivals… and restocks… won't let up)!!! this weeks top picks are easy ones to get behind and while they may not be as finite (pressing-wise) as last weeks group doueh lps (and yes, those are all gone), the first round are not likely to be in stock for long (to stay –really- on top of the –daily- new arrivals, check the tsr twitter feed)… but quality wise, much like last weeks top picks, they're infinitely excellent! check it out: Orchestre Poly-Rythmo de Cotonou double lp on analog africa (much anticipated and well worth the wait… also note restocked african scream contest lps); new-ish limited edition legowelt 12 on clone!; new history clock 12; new jack rose and black twig pickers lp (i had these last week, but sold out of my copies before the update, so don't snooze on the restocked round); second omar souleyman cd on sublime frequencies… it's a kicker… don't wait around two years for it to –possibly- come out on vinyl, its here now for you to enjoy (and the cds already outta print anyway)… there's tons of other choice-ness below… new/restocked records from almost ready; mississippi records; honest jon's; social registry; 100% pure; blackdisco; dissident; echocord colour; mojuba; ornaments; etc… come on by and check em out!


gracias


anthony vogdes


as always, many of these titles are in very limited quantity, so if you're interested in anything listed below and can't make it to the shop you can make a purchase via paypal or over the phone with a credit card and pick them up later or have them shipped (see more information below). i will no longer hold records. sorry.


prices are subject to change without notice.


prices do not include shipping and handling. for those of you shipping within the continental united states I offer a 5.00usd flat shipping rate for any amount of records and/or compact discs. shipping cost for international orders are calculated on an order by order basis. payments for orders can be made via paypal or with a credit card by telephone between 12-6pm/est.


i also offer bike messanger service via timecycle couriers. for the low cost of 10.00usd i can deliver any amount of records and/or cds you wish to purchase to your center city philadelphia location (this includes some parts of south, west and north philadelphia) within two hours (and for those of you who need your records even faster, we also offer 'rush' service for the low flat rate of 20.00usd for any amount of records/cds delivered to you within one hour). of course, we are still more than happy to ship records via the usps within philadelphia. orders placed before 5pm/est will ship out that evening and should reach their destination by the following day.


PICKS OF THE WEEK

---
ORCHESTRE POLY-RYTHMO DE COTONOU- VOLUME ONE: THE VODOUN EFFECT, FUNK & SATO FROM BENIN'S OBSCURE LABELS 1972-1975 2LP (analog africa, germany)
26.98usd/16.95gbp/19.45eur/2616jpy (approx)
*finally available… double vinyl version in deluxe gatefold sleeve with printed inner sleeves. Following the highly-acclaimed African Scream Contest: Raw & Psychedelic Afro Sounds from Benin & Togo '70s -- which featured several tracks by Orchestre Poly-Rythmo de Cotonou, including the ground-breaking "Gbeti Madjro" -- this new Analog Africa collection now focuses entirely on Orchestre Poly-Rythmo. Orchestre Poly-Rythmo de Cotonou is arguably West Africa's best-kept secret. Their output, both in quantity and quality, was astonishing. During several trips to Benin, label-head Samy Ben Redjeb managed to collect roughly 500 songs which Orchestre Poly-Rythmo de Cotonou had recorded between 1970 and 1983. With so much material to choose from, he decided to split it into Volume 1 and 2. While Volume 2 will be material the band recorded under an exclusive contract with the label Albarika Store, the band also "secretly" recorded with an array of smaller labels based around Cotonou, Benin's largest city, and the capital city of Porto Novo. It is those tracks (all officially licensed) that are presented here on Volume One. The producers of those labels were genuine music enthusiasts, some of them ran these labels as a part-time occupation, with very limited budgets. They couldn't afford high-quality recordings -- all they had to work with was a Nagra (a Swiss made reel-to-reel recorder) and a sound engineer -- courtesy of the national radio station. These sessions were recorded in private homes using just one or two microphones. The cultural and spiritual riches of traditional Beninese music had an immense impact on the sound of Benin's modern music. Benin is the birthplace of Vodun (also Vodoun, or, as it is known in the West, Voodoo), a religion which involves the worship of some 250 sacred divinities. The rituals used to pay tributes to those divinities are always backed by music. The majority of the complex poly-rhythms of the Vodun are still more or less secret and difficult to decipher, even for an accomplished musician. Two Vodun rhythms dominate the music of Orchestre Poly-Rythmo: Sato, an amazing, energetic rhythm performed using an immense vertical drum, and Sakpata, a rhythm dedicated to the divinity who protects people from smallpox. Both rhythms are represented here mixed in with funk, soul, crazy organ sounds and psychedelic guitar riffs.
LEGOWELT/ORGUE ELECTRONIQUE/GIBSON FOWLER - DX DAYS/ON A STRING/HOUSE GALORE 12" (clone x, netherlands)
14.98usd/9.41gbp/10.80eur/1452jpy (approx)
*Legowelt comes with an amazing disco/chicago/detroit hybride track (DX Days) that is totally one of those tracks we are waiting for!! A masculine bassline and dirty drum machines are shaking and rolling like there is no tomorrow. Then the typical Legowelt synths come in to take things to another level... Grande! On the flip side nice retro sounding tracks by Orgue Electronique (On a String) and Gibson Fowler (House Galore).. 2 old school Chicago tracks for the aficionado's of that sound. Great job of Legowelt and Orgue Electronique!
TARNISHED THIGHS- BUTTER BALL ROCK 12" (history clock, uk)
12.98usd/8.15gbp/9.36eur/1258jpy (approx)
*The History Clock returns for it's fifth journey with a pair of obscure reanimated relics from Tarnished Thighs. "ButterBall Rock" is a high octane leather bound cock rock disco number, a filthy male vocal and electric guitar led romp. Changing the mood entirely on the flip we have "Golden Spread", a hypnotic 103 BPM electronic/synth groove with all manner of wah wah and fuzz guitar adding colour to its Alfredo era White Isle atmosphere… Tarnished Thighs is a pseudonym for Phoreski, who has released music previously on Bare Fist, Fat Fuk, Eskimo etc. killer!
JACK ROSE & THE BLACK TWIG PICKERS- JACK ROSE & THE BLACK TWIG PICKERS LP (klang industries, usa)
19.98usd/12.55gbp/14.40eur/1937jpy (approx)
*Raw and rocking collaboration between Jack Rose and the Black Twigs with some of the most swinging, hard-hitting string music waxed in many a decade. Rose's solo playing has always had a tough edge, with his prodigious technique often employed in the service of dropping right-hand bombs – his use of a thumbpick originates from his years of duets with Twig Mike Gangloff, struggling to make his guitar heard over Gangloff's crashing banjo. The front line of Rose and Gangloff's strings are joined by Isak Howell's no-nonsense guitar and harmonica and Nate Bowles' variety of expert percussion. The four players lock together with a sure-footedness honed by frequent touring and a singularity of intent to rock. Gangloff takes the vocals, howling out standards like "Little Sadie" firmly in the old-time tradition – without reserve. A few of the tracks here are updates of Rose & family classics, with the group turning the stately "Kensington Blues" upbeat and issuing an assured take on "Bright Sunny South," first recorded by Pelt (w/Rose and Gangloff) back in 2001 on their gonzo classic double "Ayahuasca."
OMAR SOULEYMAN- DABKE 2020: FOLK & POP SOUNDS OF SYRIA CD (sublime frequencies, usa)
15.98usd/10.04gbp/11.52eur/1549jpy (approx)
*Sublime Frequencies is pleased to present the second volume of Northeast Syrian dabke music from legendary vocalist Omar Souleyman and his group. This CD was compiled by Mark Gergis to coincide with the Sublime Frequencies UK/European tour in May and June of 2009, featuring live performances by Omar Souleyman himself. Culled from dozens of cassettes recorded in Syria from 1999-2008, the music here is an extension of Omar's Highway to Hassake: Folk & Pop Sounds of Syria (SF 031CD) release, touching on some previously-unheard angles. Their trademark serpentine synthesizers, electrified bouzok (traditional stringed instrument) and driving rhythms forge a severe form of "new wave dabke" with a live energy and integrity that captures the essence of the Syrian Northeast; one-of-a-kind Syrian dabke party tunes, regional atabat-styled crooners, and unbelievable Iraqi party jams. The CD is packaged in a cardboard sleeve with a paper insert.

PUNK AND POST-PUNK

---
THE PINK NOISE- ALPHA LP (almost ready, usa)
13.98usd/8.78gbp/10.08eur/1355jpy (approx)
*The Pink Noise became one of the best bands in the world in a single night last spring. After a week of practice in Detroit the members drove down to their debut in New York City, Gotham city, the big she-bang, only to walk onstage to instruments they couldnt play and songs they couldnt remember. After antagonizing the crowd for five minutes or so, the purposefully bad set was abruptly ended by a 300-pound bouncer, who proceeded to toss them out of the door. Nobody, including the label-heads in New York who beg to release The Pink Noises music, has heard from them since. Luckily the Alpha record was finished before this fiasco. It is the work of sinister pop scientists running on all cylinders, cramming multiple organs into a single cadaver only to reveal a skeleton for each song. Mixing influences from across the pond (theyd fit in with late-70s Manchester) and across the continent (Northern Cali pioneers such as Chrome and Minimal Man come to mind) with a primitive aura rarely adopted to this style, Alpha gets high scores in every category, its urgency and immediacy unparalleled in the land of limp keyboard amateurs. Now with live drums! Essential 09 listening.
V/A- THE WORLDS LOUSY WITH IDEAS: VOLUME 8 LP (almost ready, usa)
15.98usd/10.04gbp/11.52eur/1549jpy (approx)
*restocked, now with a friendlier price tag… The eighth installment in the Worlds Lousy compilation series abandons the 7" format in favor of the full twelve. Pretty much everyone worth talking about in 09 is on here, as the LP collects exclusive tracks by Blank Dogs, Vivian Girls, Tyvek, Oh Sees, Sic Alps, Times New Viking, Intelligence, Pink Reason and Guinea Worms. Beautiful silkscreened covers.
V/A- THE WORLDS LOUSY WITH IDEAS: VOLUME 7 7" (almost ready, usa)
6.98usd/4.38gbp/5.03eur/676jpy (approx)
*An all Australian edition, featuring Super Wild Horses, UV Race, Straight Arrows, and Eddy Current Suppression Ring.
DOG FACED HERMANS- MENTAL BLOCKS FOR ALL AGES LP (mississippi, usa)
12.98usd/8.15gbp/9.36eur/1258jpy (approx)
*shop favorite repressed/restocked… Dog Faced Hermans was a five-piece band whose style could be described as anarcho-artpunk incorporating folk and noise influences as well as unorthodox instrumentation. Hailing from Scotland, DFH came out of the herky-jerky Glasgow scene with bands like Stretchheads, Dawson and Archbishop Kebab. Mental Blocks was their 2nd full length LP, released in 1991 on the band's own Demon Radge label. They had 3 LPs, 1 12" EP and a collection of EPs, comp tracks and splits before signing on with Alternative Tentacles for their last two LPs. Guitarist Andy Moor has been a part of The Ex for about 12 years now, and bassist Colin McLean is now playing as part of The Ex's live set. DFH has influenced bands such as Erase Errata, Veronica Lipgloss, God Is My Co-Pilot, and many more. Mental Blocks is considered one of their (if not the) best and hardest to find albums. Remastered by members of the band for improved clarity over the original release.
THE RATS- INTERMITTENT SIGNALS LP (mississippi, usa)
16.98usd/10.67gbp/12.24eur/1646jpy (approx)
*The second release by Portland's own Rats, Fred and Toody's pre-Dead Moon outfit. This record hails from 1981 and holds a place in Portland punk history. Considerably better sound quality compared to the first record. Poster included and tip-on jacket.
THE RATS- THE RATS LP (mississippi, usa)
16.98usd/10.67gbp/12.24eur/1646jpy (approx)
*shop favorite restocked… Formed in 1979 by Fred Cole from the 1960's garage rock band The Lollipop Shoppe. Cole played guitar and sang, his wife Toody played bass and sang, and initially Rod Rat played drums. Their sound was a raw mix of punk rock and garage rock with occasional country touches. Mississippi Records is the first to reissue this pre-Dead Moon classic.
I.U.D.- THE PROPER SEX LP (social registry, usa)
18.98usd/11.92gbp/13.68eur/1840jpy (approx)
*restocked… The Social Registry is proud to break your bones with I.U.D. -- Lizzi Bougatsos of Gang Gang Dance's (vocals, percussion) new project. Teaming with Sadie Laska of Growing and Extreme Violence (the duo is known here as Mr. Egglesby and Lil' Pickle -- they have different names for each release), The Proper Sex is a downright brutal industrial clusterfuck that's sure to fog the glasses of experimental music nerds and provide the catalyst for many a record store argument. Put The Boredoms, Einstürzende Neubauten, Meat Beat Manifesto, Tribe 8, Front 242 and some black metal tropes in a blender and then serve chilled at a party hosted by hyper-feminist vampires and you're getting close to the sound on this one. Recorded at Vacation Island Studios by Matt Boyton AKA Professor Funkenstein, The Proper Sex is creepy, relentless and (most of all) extremely fascinating. It's a varied listen that reflects its influences and cover art -- which mimics Sparks -- to a stunning effect. Like Gang Gang Dance, these rhythms are already cemented in a listener's head. It's just that this journey might be a descent into the inferno rather than up to the heavens.
PSYCHIC ILLS- MIRROR EYE LP (social registry, usa)
16.98usd/10.67gbp/12.24eur/1646jpy (approx)
*restocked… NYC experimental luminaries Psychic Ills' second full length, Mirror Eye, finds the quartet incorporating a sound palette of samples and synths to their usually guitar/bass/drum configuration as they create a transcendent combination of music's that symbolizes how far the band has and continues to evolve.
GROWING- LATERAL LP (social registry, usa)
14.98usd/9.41gbp/10.80eur/1452jpy (approx)
*restocked… Lateral finds the band reflecting on their past two (may we add highly underrated) albums while gazing to the future with newfound rhythmic motifs and otherworldly heights to their sound sculptures. The textures are warm and inviting, tempting the listener to focus on stunning minimalist changes within Growing's dense aural fog.

FOLK, BLUES AND ROOTS

---
PERRY TILLIS- IN TIMES LIKE THESE LP (mississippi, usa)
16.98usd/10.67gbp/12.24eur/1646jpy (approx)
*Perry Tillis was born July 29, 1919, in Elba, Alabama , and began playing his brand of rambling blues at a very early age. He continued playing the blues and singing gospel, despite going blind, up until his death on November 3, 2004. In the '40s Tillis played the Chicago blues circuit. However, when a revelation convinced him it was the devil's music, he moved back home and began preaching the gospel. This LP is culled from 72 hours of cassette tapes recorded during the last 10 years of Tillis' life. Extremely lo-fi gospel with Tillis playing guitar and singing into boombox. Not for the faint of heart. This is a first time release of this material. Liner notes included with archival photos. Tip-on jackets.
DOCK BOGGS- FALSE HEARTED LOVER'S BLUES LP (monk, italy)
25.98usd/16.32gbp/18.73eur/2519jpy (approx)
*Born in 1898 in Norton, Virginia, singer/songwriter and banjo player Dock Boggs got his start playing in the mining camps while working in the mines all over the Appalachian region. In 1927, he got a contract with Brunswick Records and began recording and playing parties all over the area. This collection represents his complete recordings from 1927-1929 when Dock was at the beginning and height of his short-lived recording career. 1929, however, was also unfortunately the beginning of the Great Depression and, like many musicians, Dock was forced to give up playing professionally due to lack of audience (no one had money for records or parties anymore). He thankfully was rediscovered in the 1960s by the folk revival movement and went on to record three great albums for Folkways, before his death in 1971.

GLOBAL SOUNDS

---
V/A- AFRICAN SCREAM CONTEST: RAW & PSYCHEDELIC AFRO SOUNDS FROM BENIN & TOGO '70S 2LP (analog africa, germany)
26.98usd/16.95gbp/19.45eur/2616jpy (approx)
*shop favorite restocked… double vinyl version in deluxe gatefold sleeve and printed inner sleeves which replicate all of the liner notes from the CD version booklet. Same 14 tracks as the cd. The mission of Analog Africa is clear: searching in dusty warehouses for forgotten music to keep it alive. All tracks have been officially licensed, usually from the artists who label-head Samy Ben Redjeb also met with for detailed research. He conducted 16 interviews in various cities in Benin and Togo with artists, producers and sound engineers to reconstruct the history of the '70s music scene for the booklet which also includes many rare photographs directly received from the artists. Like most modern music in French-speaking West African countries, the music of Benin and Togo was influenced by a few main musical currents: Cuban, Congolese and local traditional music, as well as Chanson Française. Additionally, the geographical location of Benin and Togo -- sandwiched between Ghana and Nigeria -- exposed Beninese and Togolese musicians to highlife music. The cultural and spiritual riches of traditional Beninese music had an immense impact on the sound of Benin's modern music. Benin is the birth place of Vodun (or, as it is known in the West, Voodoo), and some of the rhythms used during traditional rituals -- sakpata, sato, agbadja, tchenkoumé and many others -- were fused to soul and Latin music as early as the mid-'60s and later to funk. That fusion is the essence of this compilation. In the late '60s and early '70s, rock and soul music started creeping into the region. In particular, the music of James Brown and Johnny Halladay became immensely popular with university students. It was then that the music scene in Benin really started to take off. What made this musical revolution even more interesting is that most of the musicians could not read music. Often the music they made sounded one semi-tone away from being out of tune, but somehow they always managed to bring all the elements together into something new and exciting. One of the greatest bands of their era, Orchestre Poly-Rythmo de Cotonou, who are featured on this compilation, took the Afro sound to another level by showing their musical versatility in many forms. Although they were consciously copying Western artists, they would always inject a dose of psychedelic Afro grooves that would make their music unmistakably Beninese. Their biggest song, "Gbeti Madjro" is believed to have revolutionized the music industry in Benin in the '70s when the country went through a period of political turmoil. The song is full of raw breaks and hypnotic rhythms, as well as screams à la James Brown. After this song, many bands in Benin started screaming on their recordings, hence the title of this compilation. Latin-influenced sounds are present on this compilation, too. Ouidah, a city on the Atlantic coast of Benin, is home to a large Brazilian community, or, as they are called in Benin, "Agoudas." Members of that community are descendents of slaves who returned from Brazil at the end of the 19th century. Their dances and songs are still being performed and fused into the traditional Beninese rituals. That, too, can be heard in modern Beninese music. The proximity of the giant neighbor Nigeria can be heard on the track "Djanfa Magni" which features the amazing trumpeter/ saxophonist Tidjani Koné fronting the Orchestre Poly-Rythmo. Koné, whose career started in Mali as the founder and band leader of the Rail Band de Bamako, had played with Fela Kuti for a short while, hence the strong Afrobeat influence. There are countless stories to be discovered in the extremely well-researched booklet and the music is truly mind-blowing. So delve into the forgotten raw and psychedelic Afro sounds from '70s Benin and Togo and experience the African Scream Contest.
V/A- MARVELLOUS BOY: CALYPSO FROM WEST AFRICA 2LP (honest jon's, uk)
23.98usd/15.06gbp/17.29eur/2325jpy (approx)
*shop favorite restocked… Marvellous Boy: Calypso From West Africa celebrates the West African counterpart of the 1950s Soho scene uncovered in the Honest Jon's series, London Is The Place For Me. Issuing from centuries of to-ing and fro-ing between England, the West Indies, and West Africa, the same musical styles -- calypso, highlife, jazz -- overlap, proliferate, and adapt, with local traditions freshened up and thrown into the mix. With numerous faces and reference points cropping up in both milieu, this contemporaneous music-making is brimming over with the same passion for life, sparkling topicality, and extravagant, magpie creativity. The inter-war dance bands of British West Africa are often strikingly similar in sound to Trinidadian orchestras like Lovey's String Band (credited with the first calypso recordings in 1912). However, the first West African calypso recordings in the modern style are from Freetown, Sierra Leone in the early 1950s, by Ebenezer Calendar and Famous Scrubbs. In arrangements blending African and European instruments, the brass plays out the legacy of colonial military bands, albeit hair-down and a little ramshackle now; and the beautiful Creole lyrics are as quick and musical as any classic calypsonian's. Decca also organized the first calypso recording session in Ghana, down the coast, where a sound interchangeably designated "calypso" or "highlife" ruled urban dancefloors, courtesy of The Tempos and its spin-offs including The Rhythm Aces. The invasion of King Mensah of Ghana, and The Tempos' money-spinning tour of Nigeria at the start of the 1950s sparked a decade of musical innovation. Bobby Benson's new highlife 11-piece included the great trumpeters Victor Olaiya and Roy Chicago and his calypso "Taxi Driver" was their first, huge, signature hit. (By contrast, little is known about the Nigerian Rolling Stone). The Mayor's Dance Band was run by the celebrated Erekosima "Rex" Lawson, whose trademark blend of Igbo lyrics over a Calabari rhythm reflected his mixed parentage. Steven Amechi was from eastern Nigeria, and the guitar solo on "Nylon Dress" is by the king of Igbo highlife, Stephen Osita Osadebe. Saxophonist Chris Ajilo and his band The Cubanos didn't produce much calpyso-highlife, but rather, cooking Afro-Cuban jazz with traditional roots, exemplifying the open hybridity of all these forms. By the early 1960s, calypso was fading in West Africa, and U.S. soul and rhythm and blues were poised to replace Caribbean influences. Still, the dying embers would produce its most classical exponent, Godwin Omabuwa, Nigeria's own Lord Kitchener. Omabuwa cut only a few records, but his mastery of the genre was a fitting end to the heyday of calypso in British West Africa.
V/A- SPRIGS OF TIME: 78S FROM THE EMI ARCHIVE 2LP (honest jon's, uk)
23.98usd/15.06gbp/17.29eur/2325jpy (approx)
*shop favorite restocked… This is the third in Honest Jon's series of albums exploring the earliest 78s held in the EMI Hayes Archive. Honest Jon's has spent the last two years delving through more than 150,000 78 records in the temperature-controlled steel vaults of EMI's Archive in Hayes, Middlesex. Following studious compilations of West African and Iraqi music of the 1920s, the latest release in the Honest Jon's Hayes Archive series is a sparkling late-summer lucky dip, Sprigs Of Time: 78s From The EMI Archive. An eccentric survey of the Hayes shelves, Sprigs Of Time is thirty tracks recorded between 1903 and 1957, everywhere from England (Percy Grainger's recording of the title song, sung by Joseph Taylor in 1908) to Japan (the bewilderingly beautiful "Seigaiha," by the Japanese Imperial Palace Band, five years earlier). Organ rolls from Georgia run alongside Tamils impersonating motorized transport, and rumba from Beirut; '40s fado sits next to the songs of Bengali beggars. As with the other Hayes releases, the tracks have been restored at Abbey Road and are beautifully presented, with extensive contemporary photographs included. There are recognizable names (Joseph Taylor, the incomparable Fairuz, Mighty Sparrow and an uncredited Rubén González, singing lead vocals on "Rumba Negra") and extraordinary oddities (Vengopal Chari's rather unfunny "Laughing" and the peculiarly affecting hand bells of "Gas All Clear"). Taken out of the library and put back on the turntable, every track here is remarkable; every one worth the saving.
V/A- GIVE ME LOVE: SONGS OF THE BROKENHEARTED: BAGHDAD, 1925-1929 2LP (honest jon's, uk)
23.98usd/15.06gbp/17.29eur/2325jpy (approx)
*shop favorite restocked… This is the second in Honest Jon's series of albums exploring the earliest 78s held in the EMI Hayes Archive. In the mid-1920s, The Gramophone Company -- soon before it became EMI -- employed two or three Europeans to criss-cross Iraq. They logged regional demographics, assessed the German competition, and checked out the scores of record shops and hundreds of musical venues. In Kerbala, its man fearfully disguised himself as an Arab. This was the groundwork for three sessions, conducted in Baghdad in the second half of the decade, which produced nearly 1,000 recordings. Business was good -- the first group of records, though deemed aesthetically unsuccessful by the Company, immediately produced 12,000 sales to just two outlets in the city. Drawing on the full range of these Baghdad recordings, it is a wondrous, deeply poignant glimpse of social living since obliterated, in which ethnicities, faiths and traditions appear woven richly and meltingly together, however precariously. There is dance music featuring Arab folk singers from the countryside, backed by professional Jewish musicians in Iraqi styles popularly termed "Egyptian," and perfected in nightclubs where the first duty of the secular women singers on this album was prostitution. Also including some Arabic word-play, in a nod to the musical form of the Arabic mawwal, a Hebrew hymn is kick-started with a cry of "Allah!," most likely from one of the Jewish performers. There are pieces from Bahrain and Kuwait; sometimes mixed together in one performance -- the different dialects are far-flung. There are beautiful, high and lonesome Kurdish violin improvisations; and some unaccompanied circular breathing on a zourna so unearthly it seems to cross late Coltrane with Sun Ra. All the songs are characterized by searing emotion and crises of feeling, many by erotic urgency. As with the other titles in the series, the recordings have been startlingly restored at Abbey Road; and they are presented with full translations, rare photographs (in this case, several performers), and notes -- including an extensive interview with a citizen of Baghdad throughout this period, who knew many of the musicians here personally.
V/A- LIVING IS HARD: WEST AFRICAN MUSIC IN BRITAIN, 1927-1929 2LP (honest jon's, uk)
23.98usd/15.06gbp/17.29eur/2325jpy (approx)
*shop favorite restocked… Honest Jon's has prepared a series drawing on some of the earliest recordings in the EMI Hayes Archive -- recovered from more than 150,000 78s -- staggering music from Iraq, Turkey, Caucasia, Lebanon, Iran (including sides made in Old Street, London, in 1909), Egypt and the Belgian Congo. This series opener presents the music of the West African underground of 1920s Britain, recorded at Hayes and released on the Zonophone label (which exported nearly all the records to West Africa). You can hear Caribbean influences here, the promise of highlife there, but Living Is Hard mostly disavows fusion and assimilation. And by contrast with antecedents in the history of black music in Britain -- minstrelsy and spirituals, for example, ragtime and jazz -- these recordings are unhitched from the protocols of a white listenership. These are startling, trenchant, elemental roots -- carrying troubled news home, along with signs of the new African nationalism -- and an enthralling glimpse of other lives, other times. Artists include: Oni Johnson, Isaac Jackson, Ben Simmons, Harry E. Quashie, Douglas Papafio, Prince Zulamkah, The West African Instrumental Quintet, The Ga Quartet, Domingo Justus, James Tucker, John Mugat, Kumasi Trio, James Thomas, Nicholas De Heer, George Williams Aingo and James Brown.

DUBSTEP

---
ZOMBY- THE LIE 12" (ramp, uk)
13.98usd/8.78gbp/10.08eur/1355jpy (approx)
*shop favorite restocked… Zomby rises from the dead once again to deliver his second full 12" on the world altering Ramp Recordings, so brace yourselves for another meander down brain-spazz avenue. On 'The Lie,' Zomby jacks vocal samples with contempt, and strips everything back to distorted mid-range drones, a lazy half step beat, and a rattling bassline. Flip it over for blissed-out duppy bass line voodoo house-step fiend 'Dripping Like Water.' Finally, LV's electronical dub infused rendition of The Lie brings this 12" to a happy ending like a cheap massage. Artwork on this 12" is by the wonderful Kate Moross. It's well, Jackson!

HOUSE, TECHNO AND DISCO

---
U2- GET YOUR BOOTS ON: BEAT MACHINE HOUSE MIX 12" (white label, uk)
15.98usd/10.04gbp/11.52eur/1549jpy (approx)
*This is by far the best house remix of this newly released track by U2. Absolutely 'kicks off' and will be sure to do damage to the floors.
SHINEDOE- SOUND TRAVELLING REMIXES 12" (100% pure, netherlands)
13.98usd/8.78gbp/10.08eur/1355jpy (approx)
*Hereby we present the 'Sound Travelling' remixes. We let Shinedoe choose one of her current favourites, Swiss Sam aka Deetron and upcoming talented Amsterdam based french speaking Julien Chaptal. Two stunning remixes of 'The Peace Maker' and 'Feel The Space.' Traditional Detroit techno influences done by Deetron for 'The Peace Maker.' Blissful tune for after hour harmony. 'Feel The Space,' feel the rhythm. Bass roller in a Amsterdam fashioned minimalistic techno flow. Julien Chaptal is on the roll.
DISTRICT ONE- HANDSOME/ONE 2 ONE 12" (100% pure, netherlands)
13.98usd/8.78gbp/10.08eur/1355jpy (approx)
*shop favorite restocked… District One is the live project by Bart Skils and Anton Pieete. In 2005, they joined forces and released their first 12" on the 100% Pure imprint. Ever since then, their releases have been inescapable on the techno scene. This time, the duo brings two deep, rolling techno tracks with an extra dark edge. Both tracks combine current sounds with classic ones, with plenty of straight beats for the techno-tool groove.
DISTRICT ONE- HERITAGE 4X12" (100% pure, netherlands)
36.98usd/23.23gbp/26.66eur/3585jpy (approx)
*shop favorite restocked… This is the debut full-length release for Amsterdam's 2000 And One (Dylan Hermelijn). He has been at the forefront of electronic music since the late '80s, this year marking the 20th anniversary of his musical career. On this album, Dylan has combined rich musical background with futuristic foresight, creating a record bound to set dancefloors aflame. But Heritage isn't just a bunch of killer tracks, it's a homage to his first and foremost love, house music; and above all, a tribute to his West-African roots. Like the urban proto-house of Northwest-American cities like Chicago, Detroit and New York, Dylan's work has the African heartlands resounding through it. It's the distant bell of pulsating rhythms from prehistoric times, when dancing functioned as a tribal bonding ritual. For the last 20 years, 2000 And One's sound has dictated this repetitive funk in its barest form -- Heritage being no exception to the rule. "Dat Na Poku" (Surinam for "now there's a fat beat!") is a clear example of Dylan's stripped style -- building on an irresistible loop from beginning to end. "State Of House," "Burnin Dub" and "Spanish Fly" are tributes to late '80s Chicago house disco by the likes of Lenoir Thompson, Lil Louis and Armando. Think big stabs, think Loleetta Holloway vocals. More on the Detroit side of things are "Egusi" and "Mejiro," based on epic and melodic sounds rather than fat beats. And "Honey Bush," a more current, stripped techno track yet with a deep, house-y vocal hook, showcases 2000 And One's ability to mix the old with the new. Dylan explains, "I just want to rock the dancefloor with simple and effective grooves."
SHINEDOE- HEY DJ 12" (area remote, netherlands)
12.98usd/8.15gbp/9.36eur/1258jpy (approx)
*shop favorite restocked… Amsterdam imprint Remote Area presents the offshoot Area Remote. Area Remote focuses on one-sided collaborations or one day spin-offs. Yet more house, sure as hell sexy. Releases such as Mumbling Yeah, Sexvibe, Poppop, Borderline and Casamance confirm this statement. Hey DJ reflects the label's aesthetic on the hot, steaming underground dancefloors across the globe. Shinedoe's uncut power produces uncomplicated, ass-shakin' grooves.
V/A- BLACK DISCO VOL. 3 12" (blackdisco, uk)
12.98usd/8.15gbp/9.36eur/1258jpy (approx)
*The Blackdisco boys are back with another batch of anthems… Julien Love's tribute to Ron Hardy, his buttery edit of The Jacksons lands its home on the A side. That luscious guitar lick could go on forever as we see it. Backing this long awaited beauty is Nitedog/Ryan Edwards collaboration Anonstop slicing the fattest piano groove with bit of fuzz-bass madness on Chains. Rounding out the B side is the funky and sexy bassline-driven jam, Midnite, worked but by our favorite Lee Douglas. So there you have your early vibes, peak hour and latenight sorted. Don't sleep, no repress on these babies.
LEE DOUGLAS- THE DOUGLAS SOUND 12" (blackdisco, uk)
13.98usd/8.78gbp/10.08eur/1355jpy (approx)
*shop favorite restocked… Following smash hit Blackdisco Vol 1, Lovefingers & Nitedog bring you Blackdisco Vol 2 - The Douglas Sound EP. The Douglas Sound EP is 2 tracks of relentless disco heat backed up with a Cosmic stomper making it an essential for any dancefloor this Summer!
LOVEFINGERS & NITEDOG- BLACK DISCO VOL. 1 12" (blackdisco, uk)
13.98usd/8.78gbp/10.08eur/1355jpy (approx)
*shop favorite restocked… Lovefingers re-editing some of their most popular disco tracks during their parties in LA. Small re-edit project,a lot of fun and some great unknown music.
CAPPUCCINO- HELL DANCE WITH ME 12" (black sun, netherlands)
16.98usd/10.67gbp/12.24eur/1646jpy (approx)
*First class limited edition reissue of Cappuccino's deep and dirty disco classic 'Hell Dance With Me'. Originally released back in 1981 on the tiny Canadian label Black Sun, this super sexy slice of cosmic sleaze is a firm favourite with top disco DJs like Harvey and Daniel Wang and is now so in-demand that copies sell for over $400. So save yourself the big bucks and snap up a copy of this floor filling classic while you can cause they won't be around for long.
V/A- DO YOU LOVE ME TOO? 12" (cellophane, germany)
15.98usd/10.04gbp/11.52eur/1549jpy (approx)
*Top quality leftfield disco edits kicks off w/sexy electronic groove stunning re-edit of 80s German industrialists D.A.F., stripping away all but bits of vocal & adds dub fx turning into late night sleazy disco bomb. Flip 'If I Say Stop' is bouncing, dubby.
G&S- SHOW ME THE GOOD TIMES 12" (dissident, uk)
18.98usd/11.92gbp/13.68eur/1840jpy (approx)
*G&S is Nadia Ksaiba and Matt 'Nightmoves' Waites and show me the good times is a chunky, bass heavy beast full of live percussion, space echo fx and sparkling electronic flourishes. there's also someone from a rather famous pop group banging and shaking things in the background, we'll leave it to you to work out who. limited edition of 200.
NEO FILIGRANTE- LIZARD COWBOY BOOTS/ESMERALDA RIDES THE ROBOT 12" (dissident, uk)
18.98usd/11.92gbp/13.68eur/1840jpy (approx)
*Cool and kinky techno styles from a new producer joining the dissident family. lizard... is a warped spoken vocal excursion with a super-punchy rhythm section and esmeralda... comes on like classic italian electro, all flying handclaps and classical motifs. both are dancefloor killers. limited edition of 200.
JUAN MACLEAN- ONE DAY REMIXES 12" (dfa, usa)
13.98usd/8.78gbp/10.08eur/1355jpy (approx)
*limited edition white label version… a1 one day a2 one day (marc romboy remix) b1 one day (the emperor machine remix) b2 one day (surkin remix). New 12" taken from the album "The Future Will Come" featuring mixes of "One Day' from Surkin, Marc Romboy and Emperor Machine all offering their own dancefloor takes on one of the stand out tracks on an exceptional album.
ONMUTU MECHANICKS- BLACK THROATED DIVER 12" (echocord colour, germany)
12.98usd/8.15gbp/9.36eur/1258jpy (approx)
*shop favorite restocked… Onmutu Mechanicks aka Arne Weinberg is back on Echocord Colour with another bomb -- Black Throated Diver. "Proxima" and "On Silent Wings" are two really powerful techno-dub tracks with a Detroit feeling, while "Your Touch Is So Electric" is a beautiful, almost dubstep kind of track, with a female vocal. Expect further releases from Weinberg on Matrix Detroit, Styrax, and more.
SEBASTIEN SAN- JUPITER/JUNO 12" (echocord colour, germany)
12.98usd/8.15gbp/9.36eur/1258jpy (approx)
*shop favorite restocked… This is the fourth release on Echocord Colour, produced by France's Sebastien San. Sebastien has previously released on Planet E, Rush Hour and Gigolo. He grew up to the sound of Kraftwerk, Giorgio Moroder, Prince and Serge Gainsborg and Detroit techno and Chicago house had a big impact on him. Sebastien has worked with Kirk Degiorgio, Kevin Saunderson and Fabrice Lig. These two Detroitish tracks fit perfectly on the dancefloor, for fans of Carl Craig, Omar S. and Dopplereffekt. Initial copies on purple vinyl.
V/A- MCEDITS VOL.3 12" (mcedits, usa)
9.98usd/6.27gbp/7.19eur/967jpy (approx)
*McEdits comes correct, again, with more of his REAL Chicago edits. Played out by select hometown DJs at local gigs over the past year as McEdits tweaks the mix. This time he has made a solid step up in production without losing the gritty feel the hometown crowd requires.
NICK SOLE- SIMPLE THINGS 12" (mojuba, germany)
14.98usd/9.41gbp/10.80eur/1452jpy (approx)
*After the fresh sound from Stereociti, the Mojuba veteran Nick Solé, who is responsible for the great 'Minimal Summer' and the fabulous 'World Dubbing,' is back with a new adventure in deep house music. The title track 'Simple Things' is an epic journey through beats and deep chords to set the floor on fire and showing how inspiring the simple things in life can be! The second track 'Lost And Found' is a deep hypnotic groover yearning for the summer-sun in your soul!
SVEN WEISEMANN- KISS OF ABANA 12" (mojuba, germany)
14.98usd/9.41gbp/10.80eur/1452jpy (approx)
*shop favorite restocked… Sven Weisemann, who was recently very busy by providing remixes and tracks for the likes of House Cafe Music, Styrax Leaves, Styrax, Liebe*Detail, Rotary Cocktail, Freund Der Familie, ProgCity, Deep Trax and Meanwhile, is now coming up with some fresh killer stuff for Mojuba, the musical place of origin. The A-side 'Kiss Of Abana' is a catchy dancefloor monster with banging percussive drums and trademark Weisemann chords. The B-side 'Amity' seems to keep it cool in the beginning, but that's only the prelude to a funky feast of deepness!
THABO- DOWNSTREAM/BERLIN 12" (ornaments, germany)
18.98usd/11.92gbp/13.68eur/1840jpy (approx)
*On clear vinyl… next strong limited vinyl of this mysterious label from Thabo (Soultourist/Drumpoet Community/Zurich)!
SVEN TASNADI- OUR DESTINY 12" (ornaments, germany)
15.98usd/10.04gbp/11.52eur/1549jpy (approx)
*shop favorite restocked… On clear, black-speckled vinyl, featuring Our Destiny (Sen Weisemann's Shuffle On Mix).
I-ROBOTS FEAT. MARCONI- PERFECT LOGIC CIRCLE 12" (ornaments, germany)
16.98usd/10.67gbp/12.24eur/1646jpy (approx)
*shop favorite restocked… New strong limited vinyl from this mysterious label! Italy's I-Robots brings us a deep, dubby hypnotic trip for all lovers of Âme & Dixon. Inclusive, groovy, stompin' edit by G.Digger! Be fast! Only a few hundred copies!" Pressed on speckled vinyl.
RON HARDY- MUSIC BOX CLASSICS VOLUME 4 12" (partyhardy, usa)
18.98usd/11.92gbp/13.68eur/1840jpy (approx)
*Partehardy releases its 4th installment of the well-regarded and highly-anticipated Muzic Box Classics series, featuring 2 more indisputably timeless Chicago dance classics, including the highly-sought after Mr. K Alexi 'Don't You Know.' This early house staple embodies the hedonistic, totally-unrestrained energetics of early youthful Chicago tracks -- indeed, most of the artists participating in the fledging community of interactive musical feedback knew little or nothing concerning proper musical composition or arrangement. Then again, what does classical training have to do with talent, inspiration or art? 'Don't You Know' exudes the cathartic expression of 1980's Chicago youth, perpetrating violent vocal stabs and unrestrained whales to the avail of law and order and all things holy and good. The result is an absolutely spastic, unapproachably brilliant TRACK in the most serious sense of the term. On the flip is the landmark early disco classic 'Get Ready For This' from NYC champions Revelation, who deliver a beautifully optimistic and naively hopeful anthem of the 1970s aspiration and reflective political determination: liberating, unsoiled and totally raw dance music as it was meant to be, and will be once again, concentrated and purified with the most careful touch of the rightful editor's hand. Yet again, the Muzic Box Classics series inserts into our frantic and oftentimes mechanical record routine a gem to reinvigorate and reorient our uncertain attitude towards the state of dance music today.
CHARLES EARLAND- LEAVING THIS PLANET 12" (slow to speak, usa)
14.98usd/9.41gbp/10.80eur/1452jpy (approx)
*shop favorite restocked… A heavily-played classic at David Mancuso's loft parties, Charles Earland's 'Leaving This Planet' encapsulates the visionary appropriation of the early NYC disco scene: an up-tempo funky jazz masterpiece that spoke to the precise moment of divine convergence that was NYC's underground dance community, and in so doing, secured its place in the annals of musical and cultural immortality far beyond its originally intended role. 'Leaving This Planet' explicates both lyrically & musically, verbally and viscerally the basic platform of early club culture: a veritable antithetic to organized political action, and yet deeply political in its own (possibly unconscious) right. A longing not just for immediate and total escape from the physical and spiritual plight of modern American urban poverty, but, in fact, an actually cohesive, organized and structured fraternity that applied a philosophy formulated from direct experience under the hardships of alienated material existence to the latter's objective stranglehold on passion, expression and cultural mobility, establishing a politics of the everyday that was practiced with tenacity and resolved, determined to abolish banal drudgery in favor of a new utopian vision: theoretical architecture constructed on top of the cold, estranging urban landscape of American inner-city plight. The early pioneers of NYC's underground have demonstrated for us continually through their example & legacy that to truly escape the hardships of this world requires an uncompromising exploitation of its most base material simplicities, their direct reconstruction and re-appropriation, not for the continued service of the superstructures of economic and social division, but for the purposes of human need, human passion, human necessity: in service of life.
MICHAEL JACKSON- I AM LOVE/THE LADY IN MY LIFE 12" (slow to speak, usa)
14.98usd/9.41gbp/10.80eur/1452jpy (approx)
*"I Am Love" taken from the album Dancing Machine. "The Lady In My Life" taken from the album Thriller. Compiled by Paul Nickerson and Francis Englehardt for Slow To Speak. Silkscreened lettering on jacket.
JC FREAKS- NUMBER ONE 12" (wandering, germany)
14.98usd/9.41gbp/10.80eur/1452jpy (approx)
*Wandering the Mojuba sublabel welcomes back JC Freaks from London. The bar was raised pretty much with the fantastic first release 'The Rock,' but they returned to convince you with their indelible funk and originality on a new journey. Prepare yourself to be rocked again by Anthea from Phonica and Werner Niedermeier from Audio Culture. The fresh tunes embody that special JC Freaks feeling we are all longing for. Please take a listen and experience what I am talking about. All mastered by our master of sound Redshape!

GIFT CERTIFICATES

---
gift certificates are always available in any denomination and come in a envelope ready to be stocking stuffed, slipped into pockets or dispensed in any way you see fit. they can be paid for in cash, credit card (visa, master card or discover) or paypal in person, phoned in or via email. gift certificates not paid for in person can either be mailed to you, or we can keep it in shop if the recipient plans to use it for mail-order.

ADDRESS

---
tequila sunrise records
525 w. girard avenue
(btwn 5th and 6th streets)
philadelphia, pa 19123

SUBWAY: blue or orange line to girard ave TROLLY: 15 to 5th street BUS: 57 to girard/3rd-4th st; 47 to girard/7th-8th st.



t/us: 1215 965 9616

t/uk: 0203 004 8357

e: ajv@tequilasunriserecords.com

u: www.tequilasunriserecords.com

b: www. tequilasunriserecordshop.blogspot.com

f: www.facebook.com/home.php?#/profile.php?id=1447421864&ref=profile

m: www.myspace.com/tequilasunriserecords

t:www. twitter.com/tequilasunriser



HOURS

---
monday: closed
tuesday: 12:00-6:00pm/est
Wednesday: 12:00-6:00pm/est
thursday: 12:00-7:00pm/est
friday: 12:00-7:00pm/est
saturday: 12:00-6:00pm/est
sunday: 12:00-6:00pm/est
---