NEW ARRIVALS AND RESTOCKS
FRIDAY, JUNE 26
---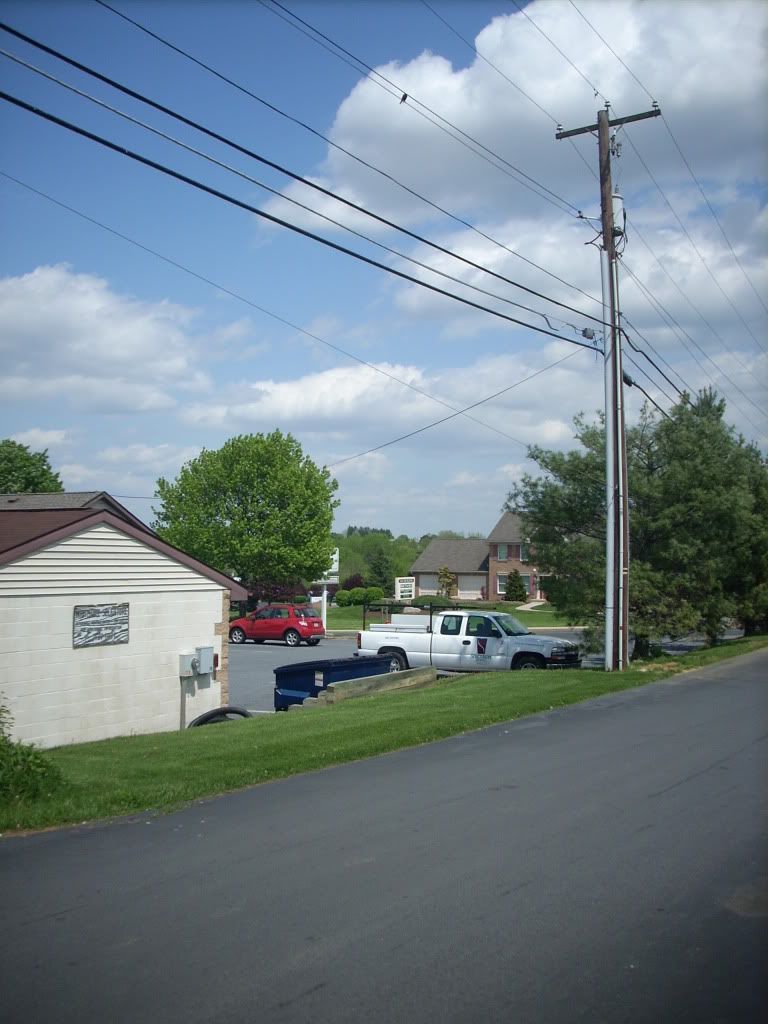 thanks for looking.


here's a partial list of this weeks new arrivals… most of the new arrivals that i posted about on thursday didn't come with advance invoices, so there wasn't enough time for them to be added to this list. check next weeks update for descriptions/prices/etc… that said, they are all available for sale in the shop (and on discogs ), so stop on by and check em out! anyhow, in the meantime there's plenty of top shelf jams to peruse below: white hills (3x new lps in shop); new and restocked 12"s on jamal moss' amazing mathematics label (plus a repress of the medusa edits #2 12"); new sally shapiro 12" (!); new subway dbl lp on soul jazz; new-to-shop mod and psych comps on acid jazz; new headdress lp on no quarter; new tortoise lp (vinyl already out of print); can/soundtracks lp (restocked); two new gothic rarities compiled/reissued on the great sacred bones label; more great looking/sounding reissues on kindred spirits… two by jef Gilson and one amazing –and amazingly rare- lp by PHLs byard Lancaster (!)… plus so much more …as always, for the most up to the minute new arrivals, check the TSR facebook page (and while yr at it, become a friend!) or the TSR twitter feed… either way, come on up and check em out!


gracias


anthony vogdes


as always, many of these titles are in very limited quantity, so if you're interested in anything listed below and can't make it to the shop you can make a purchase via paypal or over the phone with a credit card and pick them up later or have them shipped (see more information below). i will no longer hold records. sorry.


prices are subject to change without notice.


prices do not include shipping and handling. for those of you shipping within the continental united states I offer a 5.00usd flat shipping rate for any amount of records and/or compact discs. shipping cost for international orders are calculated on an order by order basis. payments for orders can be made via paypal or with a credit card by telephone between 12-6pm/est.


i also offer bike messanger service via timecycle couriers. for the low cost of 10.00usd i can deliver any amount of records and/or cds you wish to purchase to your center city philadelphia location (this includes some parts of south, west and north philadelphia) within two hours (and for those of you who need your records even faster, we also offer 'rush' service for the low flat rate of 20.00usd for any amount of records/cds delivered to you within one hour). of course, we are still more than happy to ship records via the usps within philadelphia. orders placed before 5pm/est will ship out that evening and should reach their destination by the following day.


PICKS OF THE WEEK

---
WHITE HILLS- A LITTLE BLISS FOREVER LP (drug space, usa)
17.98usd/11.07gbp/12.93eur/1728jpy (approx)
*Always striving to push the envelope white hills are back with a new album that will keep its fans guessing. A Little Bliss Forever is a departure for the band. The dense in your face production of early releases is left behind to open the door up to a more airy sound. The two side long tracks are acid drenched spaced out jams that are brooding and moody. Imagine PiL meets Can on a fist full of downers or Les Rallizes DeNudes in a brawl with The Stooges. Guitars are susupended in mid air, drums tumble over themselves, while oozing bass lines sew it all together. The production is immediate and raw. The first pressing of the album sold out within 2 months of it's release. The second pressing comes with different cover artwork, a poster, insert, and is limited to 600 copies. This is release also marks the first outing with Kid Millions, of the Brooklyn based band Oneida, on the drums.
LES AEROPLANES- INPERSONAL NAVIGUANT 12" (mathematics, usa)
9.98usd/6.14gbp/7.18eur/959jpy (approx)
*It's disco from the Mathematics label by way of this French project (not to be confused with Aeraoplane on Eskimo). The title track is a driving house groover with inspirational vocal samples. Total of 4 tracks all mixing disco, house and techno (electro).
JAMAL MOSS- REFLECTION SERIES #2 12" (medusa edits, usa)
9.98usd/6.14gbp/7.18eur/959jpy (approx)
*Repressed… three industrial dance re-edits inspired by the legendary all-ages Chicago night club, Medusa's. The first is an extended nitzer ebb medley b/w re-edits of spk's "mouth 2 mouth" and severed heads' "all day saints". Industrial meets techno! White labels in stickered paper sleeves.
SALLY SHAPIRO- MIRACLE 12" (permanent vacation, germany)
12.98usd/7.99gbp/9.34eur/1247jpy (approx)
*the new Sally Shapiro single continues her perfect blend of 80s-inspired italo disco and twee indie pop - melancholic yet hopeful, sweet yet danceable, it's agreat slice of pop music and comes complete in an extented vocal and instrumental mix, again produced by Johan Agebjörn. On the flipside upcoming producer bogdan irkuk turns the original into a dreamy summer anthem, perfect for your next beach or pool party.
SUBWAY- SUBWAY II 2LP (soul jazz, uk)
24.98usd/15.38gbp/17.97eur/2400jpy (approx)
*Subway II, the debut album by Subway on Soul Jazz Records, is a startling cosmic marriage of influences -- German electronic rock music from the 1970s (Cluster, Kraftwerk, Neu, Harmonia, Ash Ra Tempel), '80s Detroit science fiction techno (Carl Craig, Juan Atkins, Jeff Mills) and a hint of Italian and European disco (Danielle Baldelli meets Cerrone, Space, Moroder and Jean Michel Jarre). Subway are Michael Kirkman and Alan James and have been releasing music since 2000. Subway II was recorded at home in East London using a plethora of analog equipment and techniques that enabled them to create sound reflecting cityscapes such as Berlin, Dussseldorf, Detroit and Paris whilst at the same time creating a contemporary musical commentary of London in 2009. This album is a cosmic progression of post-dance music, focused more on meditative thought and space than one made for the dancefloor, yet still encompassing the rhythm and constant beat at the heart. Their most recent appearance is on Soul Jazz Records Singles 2008-9 alongside Kode9, Digital Mystikz, Tetine, Secondo, Ramadanman and other forward thinking electronic pioneers. With three previous sell-out singles on Soul Jazz Records (Simplex, Satellites and 4410), an album Empty Head (released in 2005) as well as a string of one-off projects, the group are currently name-checked by everyone from Hot Chip to DFA, Prinz Thomas to Carl Craig with good reason. Subway II is a fitting conceptual statement of their current sound. Cosmic, post-dance, organic, meditative and hypnotic.

ROCK AND PSYCHEDELIC

---
V/A- RARE MOD: A COLLECTION OF 60S UNDERGROUND RHYTHM N BLUES PSYCH & SOUL LP (acid jazz, uk)
19.98usd/12.30gbp/14.37eur/1920jpy (approx)
*Every once in a while a compilation comes along that re-defines the genre. - Nuggets and Pebbles spring to mind; classic collections crafted with care. Cut from the same cloth is Rare Mod. Last year, Acid Jazz released a recently discovered and previously unheard ep from Steve Marriot's pre-Small Faces outfit – The Moments. The record spent a couple of months in the indie top ten (peaking at number 4). The label's psyche guru, Richard Searle began a quest to unearth more super rare and unreleased material from the glory days of the mid sixties Mod scene. I am pleased to report that he was successful. The end result is titled simply Rare Mod and features some of the finest unheard gems: tracks that were never released at the time, demos and obscure 45's that were pulled within days of release. From obscure British soul (Truly Smith) though r n b (The Shots, The Doc Thomas Group), early psyche (The Attack, The Silence) to out-and-out mod classics (Steve Marriott's Mo-ments, The Shapes Of Things) – all the genres and styles are represented and many of the musicians involved went on to massive success in later years. With mod enjoying its highest profile in a generation, from Weller and Oasis to The Last Shadow Puppets and Twisted Wheel, this album showcases a whole host of brilliant, un-discovered anthems for old hands and new converts alike. Compiled by Richard Searle, Sleevenotes by Lois 'Mojo' Wilson. limited edition of 500.
V/A- SUGARLUMPS: A PSYCHEDELIC SELECTION OF GROOVY MOVERS AND SWEET FREAKBEAT LP (acid jazz, uk)
19.98usd/12.30gbp/14.37eur/1920jpy (approx)
*great compilation from a few years back featuring a selection of rare psychedelic classics (some released here for the first time). With appearances from Rod Stewart , Art Wood and Andy Ellison, alongside some of the (then) new movers and groovers currently sporting a paisley shirt. So whether your spinning like a whirling dervish or chilling from a psych fright night… a good trip awaits.
HEADDRESS- LUNES LP (no quarter, usa)
14.98usd/9.22gbp/10.77eur/1439jpy (approx)
*Lunes is the second album by the Texas psychedelic duo Headdress. Written in the desert but recorded during an endless New York City winter, the album is a dark meditation on Americana. Guitarist Caleb Coy and organist Ethan Cook sculpt a cold, expansive sound made ripe for these turbulent times. It's the blues shaped by the avant-compositions of La Monte Young and Dylan Carlson. It's drone rooted deep in the American tradition. Headdress formed in 2006. Part heshers, part-American nomads. They self-released their first album Turquoise as a limited CDR and traveled the country, sleeping in cars and dwelling in caves but eventually ending up in New York City. The vinyl only label Mexican Summer reissued the album in September 2008 coinciding with a US tour with Dungen. They entered the studio to record their follow-up soon after. limited edition of 1000.
WHITE HILLS/HEADS- COLLISIONS V.01 LP (rocket recordings, uk)
19.98usd/12.30gbp/14.37eur/1920jpy (approx)
*Rocket Recordings are proud to announce the release of the all new Collision Series. We celebrate Volume 1 of this series by coupling together two monolithic fuzzed transmissions by gods of heavy psychedelia, New Yorks White Hills and the UK legends The Heads. The record surveys both bands voyage towards a single lengthy Incursion, a whole side of burnout bliss. Each track will navigate the listener to explore Rocket flight paths until he/she is gasping for time in the air lock. White Hills 'I Will Find Peace of Mind' traces paths explored on previous Rocket favorite Heads on Fire (Launch 029), but this time the journey expands till it kicks the dust storms into a space rock void. The slow pulse of pounding bass and pendulums of fuzz guitar swirl like a battle against unleashed elements, lost in the bottomless depths of the cosmos. Head for the wind, dark and frozen. Finally the whole piece concludes with a field recording gradually fading out into eternity. A parallel previously harvested by the freaks of Finland in the early 70's. With an all together heavier payload, The Heads 'Camden Brain Slurry' pilots further uncharted territory. From the off, the thrust of the entire band pummel the on board circuits until the propulsion dials are teetering in the red, until it's eventually time to bailout in a free fall haze of fuzz and feeback. Then the fun begins. In microbursts of repetitive transmission's The Heads signal the ether before the engines are re-fired in hypnotic thrusts of distortion, eventually suffocating you until your brain screams for release. This is when we resume our journey with The Heads marching on in a Krautrock blitz until red eyes have taken them and you have to lower your landing gear.
TORTOISE- BEACONS OF ANCESTORSHIP LP (thrill jockey, usa)
19.98usd/12.30gbp/14.37eur/1920jpy (approx)
*limited edition vinyl version, with download card, currently sold out from the label… The great majority of artists spend their formative years (if not their entire careers) working to shake off the gravitational pull of their predecessors, and the many masters and masterpieces that came before them—what the literary critic Harold Bloom called "the anxiety of influence." For musicians, in particular, this tendency is especially pronounced, for reasons having to do with the nature of their craft and materials. Unlike the contemporary novelist or filmmaker, say, there is presumably a finite number of choices remaining to the artist making music in the 21st century that have not yet been exhaustively mined after 500 years of popular and semi-popular song. It is for this reason that, when we are asked to describe what a piece of music sounds like, we inevitably talk not about the thing itself, but resort to the trope of metaphor or analogy—"a little Brian Wilson, a little Pink Floyd, a little bit of Kraftwerk." Rare indeed is the artist who outgrows their early influences, and instead become one of the markers by which other groups are measured. Almost alone among bands of the last two decades, Tortoise is a group that resists easy metaphors and analogies, who can be described as sounding like only themselves and no one else. Twenty years after its founding, the band's signature and singularly inimitable sound—a fluid intersection of dub, dance, jazz, techno, rock, and classical minimalism, with no part overwhelming or dominating the whole—remains an American and international original. Even more unusually, they seem to have arrived at their sound with almost no apprenticeship to speak of; to judge from their early singles and albums alone, they seem to have come into being with their musical identity and DNA fully formed, like Athena from the forehead of Zeus. Further, while the group has spawned countless imitators, heirs, and followers—sincere, flattering, and otherwise—Tortoise remains unique in the world of contemporary music for their boundless intellectual curiosity, their unmistakable compositional voice, and their synthesis of seemingly contradictory sound worlds far from their doorstep. Beacons of Ancestorship is Tortoise's sixth full-length album, and their first release of new material in five years, since 2004's It's All Around You. In the interim, the group also released and toured behind the 2006 career retrospective box set A Lazarus Taxon, and an album of covers with vocalist Will Oldham by the likes of Elton John, Bruce Springsteen, Richard Thompson, and The Minutemen, entitled The Brave and the Bold. Additionally, the individual members have kept busy with various other projects, including but not limited to Exploding Star Orchestra, Bumps, Fflashlights, and Powerhouse Sound. A characteristic Tortoise album is one that traverses an encyclopedia of styles and reference points, a document of where musical intersections and dialogue are occurring at a given moment in time. Beacons of Ancestorship is no different, with nods to techno, punk, electro, lo-fi noise, cut-up beats, heavily processed synths, and mournful, elegiac dirges. We see these ideas working out in compositions like "High Class Slim Came Floatin' In," an eight-minute track which playfully references the world of ecstatic rave and dance culture with a curiously ambivalent, multi-part suite overlaid with robotic, machine-sounding melodies that stop and start in several different time signatures before the song's ultimate resolution; and again in "Yinxianghechengqi," which begins as a straightforward uptempo math-rocker before steadily accelerating into a wall of fuzzy atonal sqwonk. There are many moods, styles, and modes in the Tortoise songbook, of course—often, in the course of a single composition. Consistent throughout, however, is what might be called a pervasive element of group play, or ensemble-mindedness, as opposed to emphasis on a virtuoso soloist or frontman. (Think Robert Altman versus Robert Plant.) In the same sense that the string quartet and all small-ensemble chamber music can be thought of as an intelligent conversation among equals—violins, viola, and cello taking turns, expressing opinions, joining voices and then coming apart, as also occurs in elevated discourse—so, too, the calling card of a Tortoise song is the experience of a sound being worked out as a conversation among the individual and interrelated parts—of an ensemble thinking collectively and in group dynamics through the expression of a multi-layered musical thought. -Ronen Givony
WHITE HILLS- HEADS ON FIRE LP (thrill jockey, usa)
14.98usd/9.22gbp/10.77eur/1439jpy (approx)
*limited edition vinyl version, with download card, currently sold out from the label… With just the right blend of psychedelia and hypnotic grooves, White Hills weaves in and out of anthemic chants, deep space bleeps and other worldly madness for a mix that proves to be intoxicating. Since the release of the band's debut album, listeners have been praising their originality and unique brand of heavy space rock. White Hills formed out of the need to forge space rock into the 21st century. Ever changing and always striving to push the envelope, Heads On Fire finds the band playing a heavier style of space rock as compared to their previous releases. Relentless and punishing, the album kicks off with the spacey swirl of the song 'Radiate' and ends with the speedladen blast of the track 'Eternity.' Along the way, a mesmerizing blend of fuzz/wah guitar growl, pounding bass, sprawling synth and chaotic drumming doses one's head three sheets to the wind. Whether it be the mere one minute track 'Return Of Speed Toilet' or the 26 plus minute 'Don't Be Afraid,' the listener will be taken on a ride through a world that is all encompassing from beginning to end.
CAN- SOUNDTRACKS LP (united artists, usa)
21.98usd/13.53gbp/15.81eur/2112jpy (approx)
*shop favorited restocked… Malcolm Mooney passes the baton to Damo Suzuki for Soundtracks, a collection of film music featuring contributions from both vocalists. The dichotomy between the two singers is readily apparent: Suzuki's odd, strangulated vocals fit far more comfortably into the group's increasingly intricate and subtle sound, allowing for greater variation than that allowed by Mooney's stream-of-consciousness discourse.

PUNK AND POST PUNK

---
13TH CHIME- THE SINGLES: 1981-1983 LP (sacred bones, usa)
19.98usd/12.30gbp/14.37eur/1920jpy (approx)
*We are proud to announce the release of the 13th Chime singles collection. Long sought after by collectors, the UK band only released a scant three singles in their time together before dissolving into obscurity. Their sound—a merging of deathrock's dark driving aggression and post-punk's sparse arrangements—reflected the realities of life in a small market town in the desolate political landscape of early 80s Britain. In cooperation with the band members Sacred Bones has collected 13th Chime's three singles plus rare never before heard demo recordings of "Tinker Man," "Radio Man," and "13th Victim." Detailed liner notes by Clive O'Grady tell the entire story—from schoolmates in the Suffolk town of Haverhill to tours with The Enid, Theater of Hate, support slots with The Adicts and Dead Kennedys, and an inevitable breakup, making friends and fans out of John Peel and The Groundhogs' Tony McPhee along the way. Look out for the "Lost Album" LP and "The Complete Discography" CD later this summer.
CULTURAL DECAY- EIGHT WAYS TO START A DAY: SINGLES & DEMOS LP (sacred bones, usa)
19.98usd/12.30gbp/14.37eur/1920jpy (approx)
*Cultural Decay existed from 1980-1982. The band's collective discography is comprised of a highly sought after 7" single and two song 12" EP. The latter was produced and features additional accompaniment by future Revolting Cocks co-founder Luc Van Acker. The band played a total of 15 gigs in local clubs—with like minded Belgian acts such as Struggler, De Brassers, and Siglo XX—before disbanding. Eight Ways To Start a Day is the first official release in close to three decades from this fabled Belgian coldwave band. Their sound, a collision of ethereal one-note synth lines and dark post-punk aggression, recalls the controlled ferocity of Crisis and The Southern Deathcult at their best. The recordings on this release comprise the band's entire recorded output, the lp includes an extensive booklet including photos, liner notes and a comprehensive band history from member Joseph V. In addition to the previously released songs the LP includes three unreleased demos, "Eight Ways to Start a Day," "Thin Rope," and "Exit Calls."

GREY AREA

---
SCOTT TUMA AND MIKE WEIS- TARADIDDLE LP (digitalis, usa)
17.98usd/11.07gbp/12.93eur/1728jpy (approx)
*Scott Tuma made his triumphant return earlier this year with "Not For Nobody" and continues to answer the call with this new, exquisite offering in collaboration with Zelienople's Mike Weis. "Taradiddle" is a new journey down similar terrain, searching out something new in a landscape that's been visited before. Take Tuma's capable hands and add the fantastic percussive talents of Weis and it's like the wheel reinvented. These two play off one another beautifully, with Weis creating layers of havoc beneath Tuma's pastoral missives. It's beautiful and dissonant. Weis is the perfect foil for Tuma's brittle sound world. The music breathes underwater, building and building on itself until it's risen into this majestic monument of glass. Archaic drones spit bombastic blasts of fire while the resulting sparks flicker into a million directions, flourescent in the night sky. Acoustic guitars drenched in reverb ring hollow with pianos echoing in the distance. Weis creates a river with swishing cymbals puncuated by fragile bells. Everything is bright, vivid, and new on "Taradiddle." Everything is perfect. screen printed, fold out sleeve. limited edition of 300.
TAPE- LUMINARIUM LP (immune, usa)
15.98usd/9.84gbp/11.49eur/1535jpy (approx)
*Swedish trio Tape was set up in 2000 by brothers Andreas and Johan Berthling with Tomas Hallonsten. Taking cues both from pop, experimentalism, and minimalism their sound has become recognized internationally and is clearly something of its own. Their first album Opera was released on the Häpna imprint (which Johan is a co-owner of) in 2002. Working intuitive, all
by themselves, they created mini symphonies out of electronic sounds paired with a stunning melodic lyricism. With an array of electronic and acoustic instruments at hand they recorded at a small stone barn on the island of Öland, east of Sweden. 2003 saw the release of Milieu, recorded at the very same barn. These recordings had a more arranged feeling and a clear pop sensibility in some parts. In 2005 they went to Cologne to have Marcus Schmickler produce and record their third album Rideau. This was done in his Piethopraxis studio in Cologne and his involvement left traces; an almost architectonical approach was taken and some of the intimacy that characterized the first two albums were replaced by a harder edge. In 2006 they collaborated with Japanese duo Tenniscoats on their album Tan–Tan Therapy. The same year they recorded in Tokyo with Japanese quartet Minamo, which resulted in the record Birds of a feather. In the years, their touring has taken them to places like Japan, Taiwan, USA and most parts of Europe.
Luminarium is Tape's fourth album and it was recorded in their Summa studio in Stockholm. The album was released on CD by Häpna in 2008. Immune is proud to release the album on vinyl for the first time. Tape is currently in the studio recording a follow-up album for release later this year.

JAZZ

---
BYARD LANCASTER- FUNNY FUNKY RIB CRIB LP (kindred spirits, netherlands)
19.98usd/12.30gbp/14.37eur/1920jpy (approx)
*First official reissue of this obscure and rare Palm imprint recording. A collaboration of many great jazz artists such as cult pianist Francois Tusques (Le Nouveau Jazz), African guitarist Francois Nyombo (Lafayette Afro Rock Band) + Jef Gilson â disciples Del Rabenja, Sylvain Marc and Zizi Japhet. Born and raised in Germantown, Philidelphia, Byard Lancaster played piano until age five, when his mother bought him his first alto saxophone: he wanted to play saxophone originally, because there was this junkie across the street who sat on his porch high and played every day. During his childhood, Byards uncle had a music club, which the young Lancaster used to frequent regularly. His ears were immersed in R&B and dance-floor jazz (live & recorded) from his earliest memory. Living in Philly also meant Byard was heavily exposed to the music and philosophy of John Coltrane. Which inspired him to listen to Coltrane as much as he could and played with him on a few occasions - introducing him to Pharoah Sanders with whom he formed band in New York during the early 60s. When Byard met Jef Gilson in Paris at the beginning of the 70s, he had already recorded and played with Sunny Murray, Bill Dixon, Sun Ra or Larry Young and recorded one album as a leader for Atlantic with his friends Eric Gravatt and Sonny Sharrock. This relationship though, helped him like no other before in shaping his musical ideas. 9 Albums were created during his stay in Paris, among others the beautiful Funny Funky Rib Crib, which is now reissued on Kindred Spirits. This album is the most accomplished of all of them â his major influences (Gospel, Coltrane, Funk, etc.) are fused into one highly emotional and danceable idiom. Byard Lancaster most definitely established himself as one of the leading figures in the Free Jazz movement, which happily surprised many of his fans with more funky orientated grooves on the Funny Funky Rib Crib.
JEF GILSON & HAL SINGER- SOUL OF AFRICA LP (kindred spirits, netherlands)
19.98usd/12.30gbp/14.37eur/1920jpy (approx)
*After the reissued Jef Gilson 10inch now comes the full-length reissue of Hal Singer & Jef Gilsons Soul of Africa. As a child Hal Singer studied the violin after which he switched to reed instruments. He went on tour with great artists like Lloyd Hunter, Tommy Douglas, Jay Mc Shann, Roy Eldridge, Lucky Millinder & Duke Ellington. In 1948 he scored a #1 record on the US R&B billboard charts with his instrumental track Cornbread. After this achievement Hal Singer was given a new nickname identical to his hit-record: Hal CornbreadSinger. Jef Gilson was not only a pioneer in independent production, but also an adventurous pianist and composer with a unique approach. He introduced unusual instruments onto his productions such as the balaphone and the farfisa microrgan, but also combined both electric and acoustic basses in order to create a fresh and new sound. In 1965, the Texas tenor sax giant Hal Singer, arrived in Paris and found this new Jef Gilson band a perfect musical blend for his afro centric musical tendencies, which hed developed after 5 lengthy and successful tours in Africa. The result of the collaboration between Jef Gilson and Hal Singer was Soul of Africa, a monumental record, one of the catalysts for Afro-Parisian scene that fascinated so many musicians and music fans in the 70s and 80s.
JEF GILSON, AVEC LLOYD MILLER AND HAL SINGER- PARIS, 1961 10" (kindred spirits, netherlands)
18.98usd/11.68gbp/13.65eur/1824jpy (approx)
*Limited reissue of French, modern spiritual jazz tracks on Kindred Spirits.... holy grail for some, a great new discovery for most of us!! Really cool and playful music - full of 50s angst!!! Comparable to Mulatu Astatks Ethiopics style jazz music...
JUKKA ESKOLA- JOVA/CHIP 'N' CHARGE 12" (ricky tick, finland)
9.98usd/6.14gbp/7.18eur/959jpy (approx)
*Jukka Eskola is set to return with style with his new double A-sider entitled "Jova / Chip 'n' Charge". The upcoming offering finds Eskola in moods not unlike those championed by the famed label CTi some decades ago. That being said, this is jazz in the present tense with a distinctively fresh angle. full-length album soon.
POVO- CITY BLUES 12" (ricky tick, finland)
9.98usd/6.14gbp/7.18eur/959jpy (approx)
*Danish jazzers Povo will release an EP's worth of remixes of tracks previously heard on the On the Spot compilations. The EP features new interpretations of "Bennie's Groove" by Finn Mickelborg, "Di-Da" by Sahib Shihab, and "City Blues" by Cy, Maia & Robert. Single release April 15 2009, with a full-length album to follow later on.

HOUSE, TECHNO AND DISCO

---
V/A- DISCO DEVIANCE #1 12" (disco deviance, uk)
12.98usd/7.99gbp/9.34eur/1247jpy (approx)
*More edits from greg wilson, the master of the disco edit! Obscure disco and cosmic tracks in the re-bounce.
V/A- DISCO DEVIANCE #3 12" (disco deviance, uk)
12.98usd/7.99gbp/9.34eur/1247jpy (approx)
*Ashley Beedle added his celebrated heavy disco touch to these two lost classics… Inner City Express's little known cover of Patrick Adams killer 'Dance & Shake Your Tambourine' is a joyous Disco cut with a psychedelic flavour and truly amazing funk inspired breaks, dancefloor dynamite guaranteed. Flip for a seriously skilled re-edit of Disco pornstar Andrea True Connections 'Party Line', taking the vibe of the original to a new level for modern floors. Both edits were done on tape machines and manually spliced in authentic style, giving them that particular feel and sound!
V/A- DISCO DEVIANCE #4 12" (disco deviance, uk)
12.98usd/7.99gbp/9.34eur/1247jpy (approx)
*The superb Disco Deviance crew look forward to the summer sizzle with two wonderful edits by Nu-Disco Don Pete Herbert. First up on this release is the amazing 'Don't Let Go' by Tony Orlando of Dawn and 'Tie A Yellow Ribbon Round the Ol' Oak Tree' fame. This track was Tony's take on the disco sound and with its lush strings and mellow instrumentation it is a highly infectious, yet lesser known piece of Disco history. On the flip, the synth led Italo Disco sounds of Ivan's 'Fotonovela' are given the PH make over and turned into yet another Balearic disco bomb.
V/A- DISCO DEVIANCE #5 12" (disco deviance, uk)
12.98usd/7.99gbp/9.34eur/1247jpy (approx)
*Edits by legendary figures down DJ History way, Fat Camp. On this release they get things grooving with an excellent rework of 'Goin' Crazy' by sophisticated disco funksters Heatwave. Meanwhile on the flip, it's another tight-fitting jazz funk outfit from Poland, The Alex Band who get their boogie laden grooves reworked and extended into an epic jam on 'Hello Herbie'.
V/A- DISCO DEVIANCE #7 12" (disco deviance, uk)
12.98usd/7.99gbp/9.34eur/1247jpy (approx)
*A side as featured on Greg Wilson's resident advisor mix - brings to mind classics like Remember Me, Unfinished Sympathy and Back to Life - On the flip, they rework Jazzy Dee's wicked electrofunk track 'Get On Up' into a DJ-friendly dancefloor bomb.
V/A- DISCO DEVIANCE #8 12" (disco deviance, uk)
12.98usd/7.99gbp/9.34eur/1247jpy (approx)
*two absolute disco gems of the highest quality. With their dubbed out disco sound and trademark heavy space echo delays, these are two seriously good dance floor cuts. First up is 'Forget Me Vox' which is a killer reworking of Patrice Rushen's classic 'Forget Me Nots'. This cut has featured heavily in Greg Wilson's sets for over a year now and it teases out a top quality new version of this benchmark groove, by working the break sections and finally letting loose on the vocal for pure Disco HeavenOn the flip side, a lesser known disco gem by Game is recycled into yet another heavy dance floor groove. As always, Re-mastered and cut loud for vinyl only - In short, another Deviant delight!
HIEROGLYPHIC BEING- THE ACID TEST PT1 12" (mathematics, usa)
9.98usd/6.14gbp/7.18eur/959jpy (approx)
*shop favorite restocked… The Acid Test ep is the lost project of Hieroglyphic Being from 1998 and is finally available on wax after 8 years. ''The ninth root'' (not on this 12'') was licensed from this project to Gigolo back in 2001. This EP features five bangin' acid tracks!
ADONIS PRESENTS HIEROGLYPHIC BEING- IF 12" (mathematics, usa)
9.98usd/6.14gbp/7.18eur/959jpy (approx)
*Acid / house hero Adonis vs. Jamal Moss.. 5 track 12'' full of bangin acid and newskool chicago sounds. Must have for the acid freaks.
AFRICANS WITH MAINFRAMES- SAVE THE ROBOTS 12" (mathematics, usa)
9.98usd/6.14gbp/7.18eur/959jpy (approx)
*Pure Chicago oldschool tech/deephouse tracks with some noisy vocoder vocals by Jamal Moss & Noleian Reusse. Strong and freaky!
AFRICANS WITH MAINFRAMES- WATUSI 12" (mathematics, usa)
9.98usd/6.14gbp/7.18eur/959jpy (approx)
*shop favorite restocked… Another slice of Chicago acid jack sounds from Mr. Hieroglyphic Being's seminal Mathematics label. ''Watusi'' is first up, re-edited by the legendary Steve Poindexter of ''Computer Madness'' fame. ''Bantu'' & ''Les Jour Acide Ne Pas Bouger Immobile'' round out the package. Jackin' acieeeeed!!
STEVE POINDEXTER- MANIAC: UNRELEASED & REWORKED 12" (mathematics, usa)
9.98usd/6.14gbp/7.18eur/959jpy (approx)
*More quality acid house and techno from the MATHEMATICS label. The A is an extended version of 'MANIAC' orginally done in 1988 and released on the infamous TRAX label. Flip it over for new remixes by Chicago producers Area and Noleian Reusse plus Belgium's Dimitri Pike. Great release!
HIEROGLYPHIC BEING - COSMIC DUST 12" (mathematics, usa)
9.98usd/6.14gbp/7.18eur/959jpy (approx)
*shop favorite restocked… Its no surprise hieroglyphic being's mathematics label is releasing lost Chicago tracks from the days of old because this guy is clearly obsessed. If one didn't know better, these tracks could easily be mistaken for techno tunes from 15 years ago... which is a good thing of course! Dusty chicago acid tracks!
LIL LOUIS- BLACKOUT: PHASE 3 12" (mathematics, usa)
9.98usd/6.14gbp/7.18eur/959jpy (approx)
*shop favorite restocked… The Mathemathics label drops some previously unreleased gems from Chicago legend Lil Louis. On the A-side you get a fresh version of the classic Blackout. Flip it over for a VIP version of ''Wargames'' that Louis used to drop at the seminal Medusa's nightclub + ''God is watchin u''. But offcourse its all about Blackout on this release!
I.B.M. PRESENTS MONSIEUR BLACK- HURT U 12" (mathematics, usa)
9.98usd/6.14gbp/7.18eur/959jpy (approx)
*Quebec city's electro dandy Monsieur Black has forged himself a unique and amusing sound within the dance niche - an original mix of industrial, electro, and disco. The ''Hurt U / No Love ep'' features five tracks including a remix from Mathematics head honcho Jamal Moss.
MINISTRY- THE MISSING 12" (mathematics, usa)
9.98usd/6.14gbp/7.18eur/959jpy (approx)
*shop favorite restocked… limited edition single sided 12″ pays tribute to chicago industrial legends ministry. an extended version of "the missing" -originally on "the land of rape and honey"- and "the angel" -from "twitch"- appear here for the first time ever on 12″. killer!!!
CHRIS MOSS ACID- LONDON'S CALLING 12" (mathematics, usa)
9.98usd/6.14gbp/7.18eur/959jpy (approx)
*Chris Moss Acid from Bournemouth UK drops his first international release on Mathemetics. 'Niacin's Touch' & ''Acid Buddy'' are two tracks performed live on the 707, 303 & ESQ-1 which resulted in very direct and pure house tracks. While the other side contains the nice uptempo acidic house track called ' Washing Faces' which is dedicated to Mr.Fingers (and also comes as remixed version by Hieroglyphic Being).
EDMX- CAN'T REMEMBER 12" (mathematics, usa)
9.98usd/6.14gbp/7.18eur/959jpy (approx)
*edmx (aka dmx krew) has four albums under his belt via Rephlex. Here on Mathematics he applies his old school analogue funk techniques to the discipline of creating 5am house music. 4 tracks of OG house made the way Jack intended.
CONTRA COMMUNEM OPINIONEM- TIRED FEET 12" (mathematics, usa)
9.98usd/6.14gbp/7.18eur/959jpy (approx)
*More Chicago house abstraction this week from the mysterious Contra Communem Opinionem for the legendary Mathematics recordings. All you need to know is this is some prime Chicago tech house business, all raw jacking machine beats, lush synth washes and that inimitable attitude that just kills it.
BASIC SOUL UNIT- LOTUS ROOTS 12" (mathematics, usa)
9.98usd/6.14gbp/7.18eur/959jpy (approx)
*Toronto's Stuart Li, aka Basic Soul Unit (best known for heavy hitting releases on Versatile and Mule Electronic) delivers for Chicago's very own Mathematics imprint. This is finely-crafted Detroit-style programming with a little acid thrown in for good measure.
TAKESHI KOUZUKI- JAPANESE RHYTHMS 12" (mathematics, usa)
9.98usd/6.14gbp/7.18eur/959jpy (approx)
*Back to the old days of Unit Moebius performing live. Raw jacking rhythm tracks which most probably are recorded live.
HIEROGLYPHIC BEING- SO MUCH NOISE 2 BE HEARD 2X12" (mathematics, usa)
15.98usd/9.84gbp/11.49eur/1535jpy (approx)
*Hieroglyphic Being's Long Awaited Freshman Full Length Limited Edition Double Pack 12 inch & Double Disc Cd. Incompassing an Array of Sounds & Influences From Aboriginal Noises / Classic House / New Age / Acid / Free Jazz / Sufi rhythms / Ambient / Deep Soundscapes & Ragtime Electronics written over the Past decade @ The Galaxy Studios in Chicago From 1996 - 2008. ''2 Inforce Definition on The Sound In Which it is Created is Futile but In Creation All is Infinite No one Has Control ; It Controls U. Just Transmit The Noise In Order 4 It 2 Be HEard by the Many. So That We All can become 1'' (Hieroglyphic Being).
ADONIS PRESENTS POP DELL' ARTE*- NO WAY BACK 12" (mathematics, usa)
9.98usd/6.14gbp/7.18eur/959jpy (approx)
*Jamal Moss and Steve Poindexter's true skool Chicago (power)house imprint Mathematics presents genius inspired tributes to Adonis' seminal 'No Way Back' with the centrepiece being an outstanding cover version from Portuguese experimental pop group Pop Dell' Arte, relicked into a 'Nu-Disco Long Player' by Adonis himself, with a shocking Ian Curtis style vocal delivery from the group and a sick new-wave disco backing that's simply flooring us right now. My gosh! On the flipside Steve Poindexter delivers a stunningly tripped and esoteric remix of Pop Dell' Arte's cover version of 'Querelle' with starnge harmonic sequences lending a rather scary voodoo house vibe, while the Circle Jerks finish with a fuk-dub version version of 'No Way Back' on '2Far Gone', spooling that devastating original bassline into warehouse psychedelic shapes. This is one of the best things ever on Mathematics, and for a label which we hold in such high regard, that's saying a lot.
LIL LOUIS- FRENCH KISSING 12" (mathematics, usa)
9.98usd/6.14gbp/7.18eur/959jpy (approx)
*Chicago's Mathematics celebrates its 25th release with this massive 12''. ''Nyce & Slow'', the ''Tongue & Tongue Version'' of ''French Kiss'' and the highly sought after, never before available officially on vinyl, ''Jazzmen''. A very special limited edition.
STEVE POINDEXTER PRESENTS ANDREAS GEHM- MY SO CALLED ROBOT LIFE 12" (mathematics, usa)
9.98usd/6.14gbp/7.18eur/959jpy (approx)
*Steve Pointdexter presents Andreas Gehm. My So Called Robot Life is broken down into five parts or versions. Authentic Replicant 80s Chicago house music from Chicago's own Mathematics label. A1 uses the Martin Luther King well known speech with some uplifting house grooves. The other tracks are more straight up underground Chicago house tracks as we are used to know from them.
MARCELLO NAPOLETANO- A PRESCRIPTION OF LOVE 12" (mathematics, usa)
9.98usd/6.14gbp/7.18eur/959jpy (approx)
*Mathematics debut release for Italy's Marcello Napoletano. ''A prescription of love ep'' EP, pays homage to early 90s deep house and producers such as Ron Trent.
ALLEN WRIGHT- PRIMITIVE WORLD 12" (muzique, usa)
9.98usd/6.14gbp/7.18eur/959jpy (approx)
*shop favorite restocked… Chicago producer, remixer, and dj allen wright serves up a three track EP of old school flavored Chicago house. Coming off his reel to reels from '87 through '96 are 'Talking Heads (1987 Reel 2 reel edit)', ''Sodium, & ''Sexual primates'. Pure and intense tracks!
ALLEN WRIGHT- LE CHAMBRE DE LA COMPILATION MUZIQUE 12" (muzique, usa)
9.98usd/6.14gbp/7.18eur/959jpy (approx)
*Hot jacking chicago acid tracks on Steve Pointdexters own label. Tracks by new talents such as Brian Juno, Terry Kirkman and Trackmaster Scott. Must for the fans of JTC, Legowelt, Orgue Electronique etc.

MAGAZINES AND BOOKS

---
THE WIRE- #305 JULY 2009 MAGAZINE (the wire, uk)
9.98usd/6.14gbp/7.18eur/959jpy (approx)
*On the cover of this month's issue: Moritz von Oswald (Basic Channel's reclusive co-founder breaks cover to tell Philip Sherburne about the dub-techno interface and his trio with Vladislav Delay and Max Loderbauer). Features: Cooley G (Joe Muggs meets the South Londoner who's rewiring vintage house as blistering funky beatdowns). Lucas Abela (This Australian body artist and noise performer loves the sound of breaking glass); Giuseppe Ielasi (Nick Cain reports on a concrète turntablist pulling off sonic stunts on Milan's fringes); Ran Blake (Since the late 1950s, the mercurial bop pianist has continued to create the newest sound around); Ramleh (The UK cassette underground veterans fly their Broken Flag for power electronics, pagan guitars and Anne Frank); Global Ear: Berlin, Cross Platform: Jacob Kirkegaard (The Danish sound artist explores Chernobyl, the Oman desert and the inner ear in search of the inaudible), Invisible Jukebox: Ariel Pink (We place Los Angeles's lo-fi songsmith under house arrest until he can identify The Wire's mystery record selection); Pierre Henry (At home with the oldest surviving pioneer of French musique concrete, as he enters an Indian summer of renewed creativity); Epiphanies: Amanda Petrusich dips a toe in the Mississippi Delta to commune with the spirit of Americana.
WAX POETICS- WAX POETICS ANTHOLOGY VOLUME 1 BOOK (wax poetics, usa)
37.98usd/23.38gbp/27.32eur/3650jpy (approx)
*shop favorite reprinted/restocked… In just five years, Wax Poetics has become the premier magazine for avid record collectors and general music connoisseurs alike by illuminating the golden era of music while recontextualizing today's music world. Much like the records they cover, Wax Poetics issues have themselves become quite collectible. In response to the high demand for the publication's elusive back issues, the Wax Poetics Anthology Volume 1 serves as the answer to every collector's dream. Wax Poetics has compiled their favorite articles from Issues 1 through 5 and are giving them new life via this full-color, hardbound edition. By enhancing past editions by means of new illustrations, photographs, and an appendix of discographies, both dedicated followers and music fans formerly unaware of the magazine's presence will be able to appreciate this comprehensive collection of insightful articles. From jazz and hip-hop heavyweights to soul and funk session musicians, the Wax Poetics Anthology delivers an eclectic blend of quality journalism and musical history. Ingredients: James Brown's drummers Clyde Stubblefield and Jab'O Starks, bassist Sweet Charles, and vocalist Marva Whitney, jazz genius Charles Mingus, funky drummers Idris Muhammad and Pretty Purdie, salsa giant Fania Records, reggae producers Clive Chin and King Tubby, golden-era hip-hop producers Prince Paul, Da Beatminerz, Diamond D, and Wu-Tang's the RZA, films Wild Style and Style Wars, breakbeat bootleg Ultimate Breaks & Beats, rare-record reviews.

GIFT CERTIFICATES

---
gift certificates are always available in any denomination and come in a envelope ready to be stocking stuffed, slipped into pockets or dispensed in any way you see fit. they can be paid for in cash, credit card (visa, master card or discover) or paypal in person, phoned in or via email. gift certificates not paid for in person can either be mailed to you, or we can keep it in shop if the recipient plans to use it for mail-order.

ADDRESS

---
tequila sunrise records
525 w. girard avenue
(btwn 5th and 6th streets)
philadelphia, pa 19123

SUBWAY: blue or orange line to girard ave TROLLY: 15 to 5th street BUS: 57 to girard/3rd-4th st; 47 to girard/7th-8th st.



t/us: 1215 965 9616

t/uk: 0203 004 8357

e: ajv@tequilasunriserecords.com

u: www.tequilasunriserecords.com

b: www. tequilasunriserecordshop.blogspot.com

f: www.facebook.com/home.php?#/pages/tequila-sunrise-records/86932034329?ref=mf

m: www.myspace.com/tequilasunriserecords

t:www. twitter.com/tequilasunriser



HOURS

---
monday: closed
tuesday: 12:00-6:00pm/est
Wednesday: 12:00-6:00pm/est
thursday: 12:00-7:00pm/est
friday: 12:00-7:00pm/est
saturday: 12:00-6:00pm/est
sunday: 12:00-6:00pm/est
---