NEW ARRIVALS AND RESTOCKS
FRIDAY, OCTOBER 31
---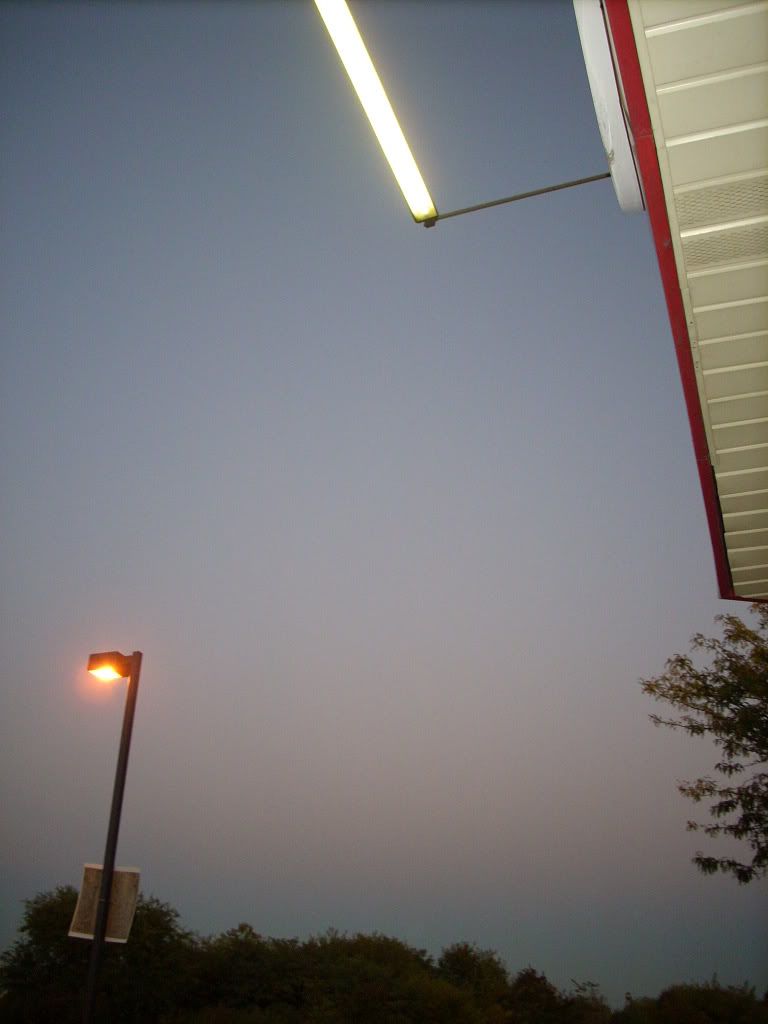 thanks for looking.
hey hey! i know a good chunk of my local customers are heading down to the phillies victory parade today and/or psyching themselves up for election day next week. true, both are monumental and exciting events, but if you can find the time, come on by the shop and check out some this weeks new arrivals (and restocks… most of 'em 'out of print' from their respective labels, but i work magic 'round here)… the craig/oswald set on deutsche grammophon makes a repeat appearance this week in the top picks, this time it's available on vinyl. it's limited, so don't snooze; one of better/funkier/rarer aec lp gets reissued again, this time on soul jazz; killer new bass heavy re-edit white label… little-to-no info other than its not to be missed!; other titles this week that are equally essential: Q65 reissue on the great mandrax label; new skullflower lp on not not fun; gayle mccormick reissue on revola!; new eleh lps on important, one a split with pauline oliveros!; ursula bogner compilation on jan jelinek's new faitiche imprint; a bunch of essential blues/related cds on the amazing yazoo label!!! (most in stock for the first time); and then there was the dance… a lot of minimal this week (?!)… many restocks of the shops favorite labels: millions of moments, mojuba, styrax, styrax leaves, present, etc… but also some killer new ones on ornament and phl's own great circles and a couple more edit 12s from amplified orchestra and firecracker. cool stuff indeed… come on by and check em out!
gracias
anthony
as always, many of the titles are in very limited quantity, so if you're interested in anything listed below, feel free to call or email me, I will gladly hold items for up to a week.
prices do not include shipping and handling. for those of you shipping within the continental united states I offer a 5.00usd flat shipping rate for any amount of records and/or compact discs. shipping cost for international orders are calculated on an order by order basis. payments for orders can be made via
paypal
or with a credit card by telephone between 12-6pm/est.
i also offer bike messanger service via timecycle couriers. for the low cost of 10.00usd i can deliver any amount of records and/or cds you wish to purchase to your center city philadelphia location (this includes some parts of south, west and north philadelphia) within two hours (and for those of you who need your records even faster, we also offer 'rush' service for the low flat rate of 20.00usd for any amount of records/cds delivered to you within one hour). of course, we are still more than happy to ship records via the usps within philadelphia. as with the international shipments, orders placed before 5pm/est will ship out that evening and should reach their destination by the following day.
PICKS OF THE WEEK
---
CARL CRAIG/MORITZ VON OSWALD- RECOMPOSED 2LP (deutsche grammophon, germany)
39.98usd/24.18gbp/30.52eur/3937jpy (approx)
*now available as a double lp set, ricardo villalobos remix 12" coming soon… ReComposed is the result of a gradual process, even the 'Intro' was set down at the very first session -- in Detroit, Michigan, which is and has been the center of the development of Afro-American techno music for about 20 years. And it was about 20 years ago that the recordings by the Berlin Philharmonic Orchestra of the works, which the two artists have used for their project, were released for the first time on CD. Moritz von Oswald told me that the commissioning company wanted them to use an historic recording by the Berlin Philharmonic under Herbert von Karajan's baton, but that he expressed the wish to use unmixed multi-track recordings in order to better employ the various instruments. Sure enough, recordings (with 16 separate tracks) of this nature existed, among them precisely the three works that Moritz von Oswald and Carl Craig, whom Moritz spontaneously invited to work on the project with him, wanted to use: Maurice Ravel's 'Bolero' and 'Rapsodieespagnole,' and Modest Mussorgsky's 'Pictures at an Exhibition' in Ravel's orchestration. After a first meeting in Moritz's home town, Berlin, where they listened to the original Deutsche Grammophon recordings from 1985, 1986 and 1987, Moritz set to work on the pre-production of various bits and pieces they had chosen, isolating certain instruments or groups of instruments, separating them out from various microphone-tracks, and mixing them anew. Then he took everything to Carl Craig in Detroit where the two musicians (both highly acclaimed techno innovators ever since the birth of the genre) sat down with their instruments -first and foremost a synthesizer, then old, analogue but, (as Carl Craig told me)legendary drum machines, and traditional percussion such as woodblocks and chime bells, even a double-bass -- and improvised a prelude during which sounds and patterns were created, reminiscent of Brian Eno's collaboration 30 years ago with the German electronic duo Cluster, and which I should like to call Common or Garden Electronics (in contrast to cultivated Techno Soul) and which was in those days a minor German export hit following in the wake of Krautrock. Carl Craig had already had a great success in the early 1990s with a version of Manuel Göttsching's historic (if not epochal) post-Kraut/proto-house title E2E, which Moritz von Oswald and Mark Ernestus later remixed. (What a wonderful term -- Afro-Germanic -- which arose out of the afro-diasporic Underground Resistance-Zentralkomitee!) An everyday situation: one goes out of the house into the road and immediately recognizes a good friend approaching. My first thought is often to cross over the road, hopefully unnoticed, or even duck into a house entrance. And I had a similar feeling with the first appearance of the percussive, repetitive Bolero motif following the introduction. Here is the first clear indication that samples were used, and in this case precisely how the composer had intended, how he had meant them. (I had the same sort of feeling with the following track, where the trumpets are taken from Mussorgksy's Samuel Goldenberg and Schmuyle.) But I soon overcame my irritation and plunged happily into the hypnotic maelstrom of the slowly unfolding 'Movement 1.' It is certainly interesting that sampling often employs a blatant motif which is then worked on with imagination, and taken beyond recognition, which in turn often leads to something new (better, not merely borrowed). I asked Moritz if this was not rather similar to classical music, where leitmotifs are employed. He replied that that was the whole point of the exercise (creating by doing). The tonal leitmotif of the composition (except for a secondary motif on the harp) was dropped on account of it being too obvious (for fruitful re-use). The rhythmic patterns of 'Bolero' were another matter, however; for Moritz von Oswald, 'Bolero' is the very first classical composition with a rhythmic loop upon which a melody is built. Carl Craig also declared that this leitmotif was absolutely indispensable. Suddenly, the sound explodes way beyond that produced by a classical orchestra: subsonicbasses slide over the musical seabed. Movement 2: Enter the Goldenberg/Schmuyle trumpets, partly as on the historical original track, but also looped, tuned, pitched and layered. And quite clearly, for all to hear, layered on top of one another we have 'Bolero,' 'Rapsodieespagnole' and 'Pictures at an Exhibition.' The whole 'friendly takeover' of the originalBolero (particularly recognizable from the rhythmic snare patterns) now possesses a certain swiftness and is high-pitched, which leads Moritz von Oswald to conclude that the well-known, popular recordings of 'Bolero' have always been performed more slowly than the composer originally intended: this music really should have 128 beats per minute. Premiered in 1928, right in the middle of the Jazz Era and already influenced by jazz, it had a great influence on the further development of jazz and on such genial forerunners of the Third Stream as the young cornettist and pianist Bix Beiderbecke. (Frank Trumbauer turned in his seat, caught Bix's attention, and nodded at an expensively dressed, bearded man, obviously not an American, who had entered and was standing with a group of Victor officials listening to the music. 'Say, Bix, any idea who that is?' Trumbauer's smile betrayed immediately that he knew something Bix had better know too, and fast. 'Nope. Looks French to me.' 'Very astute, old boy. That's Maurice Ravel.' Ravel, whose music he all but worshipped. A key figure in the French Impressionist school, master orchestrator, harmonic innovator, composer of 'Ma Mèrel'Oye' and the 'Daphnis and Chloe' suites; this man's genius had produced the monumental orchestral setting of Mussorgsky's 'Pictures at an Exhibition.' 'Oh, my God,' said Bix. 'It really is.' 'Why don't you ask him for his autograph?' said Charlie Margulis, amused at his section mate's unconcealed awe. Bix shook his head. 'I couldn't. I mean, I wouldn't dare.' That evening, Bix, Roy Bargy and other Paul Whiteman sidemen went to hear Ravel conduct the New York Philharmonic, and later spotted the composer in a speakeasy. This time Bix was not too shy to try an approach, but advanced on his table with an almost fierce determination. 'Excuse me, sir. I'm Bix Beiderbecke. May I sit down?' Ravel, presumably too surprised to even think of a reason why not, indicated an empty chair. The two were soon engrossed in animated conversation, which began with Bix saying, quite audible several tables away, 'I love everything you've ever done.' It is not certain whether the two men saw one another again, though at least one account has Ravel visiting Bix's flat in 1931 to listen to play his own piano works. Movement 3begins with an elegant rhythm, pepped up with bright synthetic hi-hats, which is reminiscent of the Rhenish group Kraftwerk (the Afro-German heroes of Motor City), whirling trumpets join in (see Duke Ellington's 'Trumpets No End'), and then quite suddenly a sonorous bubbling sound rises up out of the musical depths and emerges on the sparkling surface -- rather like an echo of early acid house music (have you discovered the BASF-tape at the bottom right of the cover?) -- a very welcome sound for me, which is repeated several times in the next few minutes, starts to become dominant, even silencing the brass from Goldenberg and Schmuyle and -- at last -- allows the bass drum to enter. Question: where are the samples from Deutsche Grammophon? OK, there's a very soft, little woodwind motif, but the tribal slit gong is certainly not Ravel's. Nor is the fluffy orchestra from the Intro, which pops up again to prepare us for the seamless transition to track 5 of the album, 'Movement 4,' the powerful, down-to-earth club track, the single we all want to dance to. And it is not in the least strange but liberating that now, after the 25 well-thought-out minutes which have brought us here, that all references to classical music are done away with -- and we've landed in a club. I asked Carl Craig if that was planned right from the start, and he answered: It just happened. It's all very elegant now, the bubbling sound from of the depths return, something in the music definitely begins to jack, and the fleet-footed Kraftwerk-like sound is treated to a fairly drastic saw-toothed embellishment. Movement 4: to couple this out for a 12" vinyl LP would be logical. Perhaps, said Moritz, when I suggested this to him, and maybe with other remixes, which would carry on from this one (or lead elsewhere). I will definitely buy them, but then: I buy everything that Moritz von Oswald and Carl Craig have produced (and that is quite a lot) on their own labels (Basic Channel, with its various other sub-labels in Berlin, in partnership with Mark Ernestus, and Carl Craig's Planet-E in Detroit) and so I more or less have a whole series of their projects (mutual remixes) going back to 1993. Over the period of one year, Carl Craig and Moritz von Oswald visited one another in Berlin and Detroit, where they created loops and made improvisations on them (just as jazz musicians do, although Carl Craig prefers to talk of jamming and not jazz music; I don't quite agree, but then, I have always considered even his earliest, completely synthetic tracks, where he jams with himself, as jazz). They opted for certain takes, which they left unchanged, and from these, they developed and set down further tracks. If one listens carefully here, a huge arch emerges which is brought to a happy conclusion. An Interlude, filled with drones, clusters and other sonic effects, which produce a pleasant cloud of sound, prepares the way for the two last, very lengthy pieces, and it is interesting to learn that each of the final movements was mixed by just one man: Carl Craig is responsible for the opulent Movement 5, in which its classical origins are overwhelmed here and there by heroic-sounding, symphonic strikes, and one is transported to the parallel world of four-to-the-floor music; and (introduced by a cross fade) Moritz von Oswald puts his name to 'Movement 6,' which is more minimalistic, and more abstract despite prominent, almost waltz-like congas. That's quite right, said Carl, but unimportant -- it's still teamwork. --Thomas Meinecke, September 2008
ART ENSEMBLE OF CHICAGO- LES STANCES A SOPHIE LP (soul jazz, uk)
24.98usd/15.11gbp/19.07eur/2460jpy (approx)
*Soul Jazz Records are releasing for the first time-ever a long lost cult classic of French New Wave cinema on DVD (available next week, along with the cd version of this record). Les Stances a Sophie has been out of print for over 30 years and this is its first release ever outside of France. Filmed in Paris in 1970, this fully-subtitled film features killer music, groovy clothes and post-1968 revolutionary ideals. This super-rare film is now perhaps best known for its soundtrack from the legendary Art Ensemble of Chicago (who also feature in the film). To coincide with the release of the Les Stances a Sophie DVD, Soul Jazz are re-issuing the Art Ensemble of Chicago's Les Stances a Sophie as a one-off super-luxury U.S.- heavy card gatefold limited edition LP edition (strictly limited to 1000 copies). The album features the epic 'Theme de Yoyo,' the Art Ensemble of Chicago's finest ever moment featuring the soaring vocals of Fontella Bass and the super-heavy funk drums of then current newcomer to the Art Ensemble Don Moye. The Art Ensemble of Chicago were living in Europe in 1970 when the film was made along with a host of other US jazz émigrés such as Archie Shepp, Ornette Coleman and more.
UNKNOWN: BBQ/GENIE 12" (thriller, uk)
14.98usd/9.06gbp/11.44eur/1475jpy (approx)
*The work of a group of well known South London producers with links to wonky hip-hop, dubstep and techno, Thriller is an anonymous imprint involved with low-end re-configurations of R&B, disco and hip-hop. All releases on the label will be made available in pressings of 300 copies for the world.
HARD ROCK AND PSYCHEDELIC
---
Q65- AFGHANISTAN LP (mandrax, italy)
33.98usd/20.55gbp/25.94eur/3346jpy (approx)
*Finally comes this long-awaited vinyl reissue, a classic never reish'd on vinyl before. 1971 album by Dutch legends delivering a powerful set of bluesy proto-hardrock somehow meant to be psychedelic, too, with the whole B-side being a live medley of classic rock n' roll. Reissued in a limited run of 400 copies, in gorgeous gatefold cover.
SKULLFLOWER- TASTE THE BLOOD OF THE DECEIVER LP (not not fun, usa)
17.98usd/10.88gbp/13.73eur/1770jpy (approx)
*i've only had the good/loud fortune to witness Matthew Bower perform live on a handful of occasions and the infinite incineration he managed to detonate out of a single electric guitar and knee-high practice amp was convincing enough to last several lives. In the meantime, there's the gallons of celestial skree he bombards the listening universe with via his cavalry of audio aliases (Skullflower, Total, Hototogisu, Sunroof!, Mirag), all of which radiates with Bower's iconic, influential, two-decades-deep quest to fuse the bruised with the blissed in a single white-light fist held up high. And although his specific mission for each project seems to have crossfaded a bit in recent years, it's still huge news to us to be able offer up Taste The Blood Of The Deceiver, the first full-length Skullflower album to be pressed on vinyl since forever (at least the early '90s). Taste The Blood Of The Deceiver finds Bower in the more blackened, doom-damaged terrains like those stripmined on the recent Desire For A Holy War or Pure Imperial Reform -- abrupt vertical baths of blinding distortion and harmonic override spiked with cavernous cultish riffs and deeply bleak ritual moods. The blood is fresh, but the body's unrecognizable. Charred and forgotten, this is another stepping stone on the path to the upturned altar. Black vinyl LPs in fucked-up-and-photocopied matte jackets. Edition of 500.
SOFT ROCK AND LIGHT PSYCHEDELIC HARMONY
---
GAYLE MCCORMICK- GAYLE MCCORMICK CD (revola, uk)
18.98usd/11.48gbp/14.49eur/1869jpy (approx)
*As a girl-about-L.A. and singer with the wonderful Smith, Gayle McCormick had it all. And here on her wonderful Lambert-Potter produced first album from 1971, you have it too! In the midst of producing The Four Tops, Evie Sands and Dusty Springfield, Lambert and Potter were on a roll, providing a glossy Hollywood take on Northern Soul which makes even the songs you might think are too well trodden absolutely vital! Possibly the best ever version of 'Superstar' too and you know how good that means! A classic pop/soul album, much in demand in DJ circles! Wonderfully mastered in top Rev-Ola style! Wonderful artwork by Pepperbox! A must for all fans of Evie Sands, Dusty Springfield and soulful femme pop of all sorts!
AVANT GARDE AND BEYOND
---
URSULA BOGNER- RECORDINGS 1968-1988 LP (faitiche, germany)
19.98usd/12.09gbp/15.25eur/1967jpy (approx)
*vinyl edition, strictly limited to 500 copies in a gatefold sleeve… This is the debut release on Jan Jelinek's label Faitiche: a collection of unheard electronic experiments from an unlikely source. Ursula Bogner's was a pharmacist, wife and mother, and she was obsessed with electronic music -- an obsession that drove her to build her own studio for extensive recording and experimentation. Ursula Bogner was born in 1946 and raised in Dortmund -- she moved to Berlin at 19 to study pharmacy. She immediately went to work for pharmaceutical giant Schering, followed by marriage, children and a successful yet by no means sensational scientific career within the multinational heavyweight. At the same time, she developed a keen interest in electronic music. Throughout her early 20s, she followed the activities of Cologne-based Studio Für Elektronische Musik, attended seminars by Studio founder Herbert Eimert, exhibited great enthusiasm for musique concrète and, later on, shared her children's enthusiasm for British new wave pop. Nevertheless, Ursula Bogner never involved herself in any scene, never made her music public. Besides composition, she also tried her hand at painting, printing (the booklet features reproductions of two of her linocuts) and developed a strong fascination for mysticism, esotericism, and Wilhelm Reich's "orgonomy," the psychoanalyst's bizarre late work on his discovery of "orgonenergy" or life-force. Her compositions are studies and sketches: humorous and -- in view of her biography -- almost silly, rather than mystical or scientific. Nevertheless, it is remarkably hard to grasp or classify her work as a whole. Over the course of 20 years, she dabbled in many different styles, leading to a huge wealth of work and a bewildering variety of titles, from filter modulations, tuba tweaking, bass anthems, looping experiments, synth-pulse symphonies, to rhythmic patterns trapped in echo chambers. In the late 1960s, Ursula Bogner started to record her own music on reel-to-reel tapes. With some of these titles, Jelinek only found individual tracks of pieces recorded on a four-track-recorder -- in these cases, he had to recombine the separate tracks to recreate the original piece. Invoking the original's authenticity might seem insensitive, yet there was no other way to release them in their entirety. Ultimately, only three of the tracks featured on this LP are such "reworkings." All other titles were taken straight from the original reels. Covering a fairly short period of her creative career, they also convey a peculiar coherence in both form and content. A coherence that reflects her accessible, rhythmic and sometimes even "poppy" side. An exhilarating find from a truly undiscovered electronic artist.
ELEH/PAULINE OLIVEROS- THE BEAUTY OF THE STEEL SKELETON/DRIFTING DEPTHS LP (important, usa)
21.98usd/13.30gbp/16.78eur/2164jpy (approx)
*Important Records is quite pleased to be presenting this split release consisting of two new drone works from Pauline Oliveros and Eleh. Oliveros, an early American minimalist who has pioneered the technique of 'deep listening,' has created a new work exclusively for this release. 'Drifting Depths' is a new improvised piece made on a harmonica being processed through Pauline's Expanded Instrument System. Eleh's side, also exclusive to this vinyl only release, is super slow melodic drone full of stillness, tension and relief. Vinyl only, handmade and handassembled, letterpressed jackets. Limited edition. A central figure in post-war electronic art music, Oliveros is one of the original members of the San Francisco Tape Music Center (along with Morton Subotnick, Ramon Sender, Terry Riley, and Anthony Martin), which was the resource on the U.S. West Coast for electronic music during the 1960s. The Center later moved to Mills College, where she was its first director, and is now called the Center for Contemporary Music. Oliveros often improvises with the Expanded Instrument System, an electronic signal processing system she designed, in her performances and recording. Eleh was formed to specifically to pay tribute to early experimental minimalist pioneers especially La Monte Young, Terry Riley, Eliane Radigue, Pauline Oliveros and Charlemagne Palestine. Using an enormous vintage modular analog synthesizer, a battery of glowing HP tube test oscillators and occasionally guitar/piano, Eleh creates highly minimal and deeply spiritual pure analog drone music with emphasis on the physical ultra-low end. Incorporating tones as low as .05 hz (well below the range of human hearing) Eleh is as much of a physical experience as it is an audio one. This engaging record was created as a tool for meditation and to be heard/felt correctly the listener must be sitting with ears at speaker height at least 7 feet away from the speakers. Volume reveals detail.
ELEH- FLOATING FREQUENCIES/INTUITIVE SYNTHESIS III LP (important, usa)
21.98usd/13.30gbp/16.78eur/2164jpy (approx)
*Deluxe pressing of 500 copies packaged in letterpressed covers designed by Important and printed by 23rd Parallel. Mastered by James Plotkin. Hand numbered/hand assembled. Eleh's Intuitive Synthesis/Floating Frequencies III is the third release in their Intuitive Synthesis series (Volume 2 was released over a year ago) and it is being released simultaneously with an Eleh/Pauline Oliveros split release. Both are limited edition and LP only. Meticulously minimal analog drone. Eleh was formed specifically to pay tribute to early experimental minimalist pioneers especially La Monte Young, Terry Riley, Eliane Radigue, Pauline Oliveros and Charlemagne Palestine. Using an enormous vintage modular analog synthesizer, a battery of glowing HP tube test oscillators and occasionally guitar/piano, Eleh creates highly minimal and deeply spiritual pure analog drone music with emphasis on the physical ultra-low end. Incorporating tones as low as .05 hz (well below the range of human hearing) Eleh is as much of a physical experience as it is an audio one. This engaging record was created as a tool for meditation and to be heard/felt correctly the listener must be sitting with ears at speaker height at least 7 feet away from the speakers. Volume reveals detail.
FOLK, BLUES AND ROOTS
---
LOS JARDINEROS- THE BEST OF LOS JARDINEROS: CLASSIC RECORDINGS BY PUERTO RICO'S MOST LEGENDARY STRING BAND 1929-1932 CD (yazoo, usa)
18.98usd/11.48gbp/14.49eur/1869jpy (approx)
*Los Jardineros is the greatest traditional Puerto Rican band that ever recorded. Legendary for their brilliant musicianship, their classic records from 1929 capture this great body of music in its heyday when it was most strong and vibrant. Their original recordings, which are extreme rarities and collectors items, are available here for the first time. Fans of early Latin music and other traditional genres will find this release a revelation containing a gold mine of exceptional performances. Drawn from an extensive body of work that reveals the diversity of the early Puerto Rican music scene on the island and in New York, The Best of Los Jardineros features plenas, fox trots, boleros, danzas, decimas, aguinaldos and more -- a fascinating array of vocal and instrumental performances in the traditional styles from which salsa emerged. The Best of Los Jardineros is released in a special DVD-sized digi-pak with 23 tracks from newly restored 78s that feature the top Puerto Rican guitar and mandolin players of the day including the 'king of the cuatro' Heriberto Torres.
BARBECUE BOB- CHOCOLATE TO THE BONE CD (yazoo, usa)
17.98usd/10.88gbp/13.73eur/1770jpy (approx)
*1992 release… Barbecue Bob of Atlanta was a great singer and powerful twelve-string bottleneck guitarist in the 1920s. His inventive and varied arrangements are compelling rhythms made him a musical standout. His percussive attack was totally unlike any of his peers and added a new dimension to Georgia blues.
REV. GARY DAVIS- THE COMPLETE EARLY RECORDINGS OF REVEREND GARY DAVIS CD (yazoo, usa)
17.98usd/10.88gbp/13.73eur/1770jpy (approx)
*1994 release… Reverend Gary Davis was one of the greatest guitar players of the 20th century, regardless of genre. His range of styles and repertoire encompassed the spectrum of black music from the early part of the century. His faultless and complex picking techniques gave his 'holy blues' an inimitable richness, complemented by his impassioned religious singing.
MISSISSIPPI JOHN HURT- 1928 SESSIONS CD (yazoo, usa)
17.98usd/10.88gbp/13.73eur/1770jpy (approx)
*1990 release… With his warm, gentle vocals and rhythmic guitar lines, Mississippi John Hurt's recordings represent a fascinating counterpoint to what is expected of Mississippi blues. His repertoire is a mixture of narrative ballads, traditional songs and blues.
SKIP JAMES- THE COMPLETE EARLY RECORDINGS: 1930 CD (yazoo, usa)
17.98usd/10.88gbp/13.73eur/1770jpy (approx)
*1994 release of newly remastered original recordings… Certainly the most haunting and eerie sounding of all bluesmen, Skip James had a rare ability to draw upon his inner self for musical expression and an unmatched facility as an arranger to create a truly unique body of work. His playing on guitar and piano is unparalleled for rhythmic unpredictability and emotional effect.
SKIP JAMES- HARD TIME KILLIN' FLOOR CD (yazoo, usa)
17.98usd/10.88gbp/13.73eur/1770jpy (approx)
*Skip James is one of the 'Mount Rushmore' historical blues figures, ranking right at the very top of the blues pyramid with the likes of Charlie Patton. His guitar playing is the most innovative and complex of all the early blues greats and his unique piano stylings have also fascinated fans for over seven decades. His singing, too, is totally unique in its high eerie delivery and haunting effect. Skip's complete total early recordings (18 selections) are presented here in dramatically improved new fidelity that offer even more testimony to his greatness. A bonus 4 tracks by fellow Mississippian blues legend Son House are also included in stunning and exciting new fidelity.
BLIND WILLIE MCTELL- THE BEST OF BLIND WILLIE MCTELL CD (yazoo, usa)
17.98usd/10.88gbp/13.73eur/1770jpy (approx)
*Classic recordings of the 1920's & 30's, transferred from 78s… Blind Willie McTell was one of the giant figures in early blues history. He was a brilliant technician as well as an especially expressive musician and singer. And he had a rhythmic sense second to no one. His repertoire cover the whole spectrum of early rural music: blues, rags, breakdowns, religious songs and more. Assembled here are his 23 best performances reproduced in, far and away, the best sound quality they have ever been heard in. This new level of fidelity intimately brings to the fore the genius of this wonderful artist.
CHARLEY PATTON- THE BEST OF CHARLIE PATTON CD (yazoo, usa)
17.98usd/10.88gbp/13.73eur/1770jpy (approx)
*Charlie Patton is considered by many to be the single most important figure in the history of traditional blues as performer, influence and inspiration. The combined power of his vocal and guitar dynamics is unparalleled, and his legacy is an imposing body of powerful and eloquent music. The Mississippi Delta is at the heart of the blues and Charlie Patton is the essence of Mississippi Delta blues. For this release YaZoo has re-mastered these classic recordings in the finest sound reproduction ever, far surpassing anything done before. Features his 20 greatest performances.
WASHINGTON PHILLIPS- THE KEY TO THE KINGDOM CD (yazoo, usa)
17.98usd/10.88gbp/13.73eur/1770jpy (approx)
*Compiled from extremely rare 78s originally recorded between 1927-1929, remastered in 2005… Washington Phillips is one of the most intriguing and delightful figures in American music history. His style is completely unique, both in his warm, plaintive singing and his use of zither for accompaniment. His treatments of early religious material is poignant and expressive and his zither playing backup is absolutely captivating. His complete output of 16 selections is presented here with brand new remastering that heightens all the irresistible characteristics of his performances. Included also are 4 bonus tracks of similarly touching early religious music by Mamie and A.C. Forehand.
ROY SMECK- PLAYS HAWAIIAN GUITAR, BANJO, UKULELE AND GUITAR 1926-1949 CD (yazoo, usa)
17.98usd/10.88gbp/13.73eur/1770jpy (approx)
*1992 release… A master musician, Roy Smeck is notable for his magnificent technical skill and artistry as well as his historical importance within the field of guitar playing itself. Everything he did was innovative in his field, for professional guitar playing scarcely existed when he started his career. His performances draw on rags, pop, blues, ethnic music and jazz, and are simply astounding.
V/A- COUNTRY BLUES BOTTLENECK GUITAR CLASSICS 1926-1937 CD (yazoo, usa)
17.98usd/10.88gbp/13.73eur/1770jpy (approx)
*Bottleneck blues came from every region of the South; from Memphis (Memphis Minnie) to Texas (Black Ace) to Mississippi (Robert Johnson) to Georgia (Barbecue Bob), startling and imaginative creations were produced by a wealth of top-drawer bluesmen. Powerful, driving performances that utilize both clear single-note and barred chords will delight any listener. 1991 release of essential bottleneck classics from Barbecue Bob, Weaver & Beasley, Ruth Willis, Bukka White, Shreveport Home Wreckers, Robert Johnson, Black Ace, Jim & Bob (The Genial Hawaiians), Irene Scruggs, Kansas Joe & Memphis Minnie, Oscar Woods, Bo Weavil Jackson, King Solomon Hill, and Ramblin' Thomas.
V/A- THE STUFF THAT DREAMS ARE MADE OF 2CD (yazoo, usa)
27.98usd/16.92gbp/21.36eur/2755jpy (approx)
*A double CD packaged in a beautiful DVD-size digi-pac containing 46 of the rarest and greatest blues and country 78s from the 1920s and early '30s. Included are two newly discovered masterpieces by legendary blues figure Son House, 'Mississippi Country Farm Blues' and 'Clarksdale Moan.' These have never been heard before and will generate tremendous interest among all blues fans. Likewise, country enthusiasts will be excited to hear the long lost, often believed never issue Georgia Pot Lickers record, both sides featuring duet fiddling by all time greats Lowe Stokes and A.A. Gray. And these are just the beginning of a lineup of super rarities and unissued gems. Many of the tracks, like Luke Jordan's 'If I Call You,' have never been heard even by the most advanced collectors, thus imbuing this release with loads of charisma and cachet. Striking cover art by legendary cartoonist Robert Crumb. Inside the larger format package is a booklet insert with extensive graphics and notes, including a hilarious exposé on the lunacy of collecting. Features super rarities, many never before heard, by giant figures in early American rural music like Andrew and Jim Baxter, Sweet Brothers, Jay Bird Coleman, Clarence Ashley, Tommy Johnson, Dock Boggs, Memphis Jug Band, Allen Brothers and many many more.
V/A- TIMES AIN'T LIKE THEY USED TO BE VOL.7: EARLY AMERICAN RURAL MUSIC CD (yazoo, usa)
17.98usd/10.88gbp/13.73eur/1770jpy (approx)
*A collection of classic recordings from the 1920s and '30s featuring many all-time great performances of early American traditional music. These two volumes are a fascinating overview of traditional American musical styles from the Civil War to the 1920s including all phases of both white and black genres, fiddle tunes, rags, banjo songs, religious selections, old ballads, blues, etc. Both volumes abound with rarities never appearing before on any reissues. Yazoo's usual high standards of sound quality, graphics, and note are apparent through out.
HOUSE, TECHNO AND DISCO
---
AMPLIFIED ORCHESTRA- KOBU EDITS 12" (6 records, netherlands)
11.98usd/7.25gbp/9.15eur/1179jpy (approx)
*surprise restock… Great edits by Amplified Orchestra on this obscure Chicago label (Check 6-001 DJ Total M aka Miles Maeda from Chicago). The A-side is two different versions of a massive space Italo disco track (Kebekelektrik?). And the B-side is just amazing... some kind of cosmic old Italo track in the re-edit... not sure what it is, but it's so nice!!!
AMPLIFIED ORCHESTRA- COSMIC FIRE 12" (amplified orchestra, netherlands)
11.98usd/7.25gbp/9.15eur/1179jpy (approx)
*surprise restock… Not sure where this guy finds all these obsucre records... but here is another great selection of very rare, or maybe even newly made tracks by Amplified orchestra. Some essential re-edited, re-arranged and remixed cosmic disco, italo disco or whatever disco boogie tracks.
JARK PRONGO- SPADET 12" (a.r.t.less, germany)
14.98usd/9.06gbp/11.44eur/1475jpy (approx)
*The new release on the Mojuba sub-label features two classic and timeless moments of Dutch techno music. Last year, René Et Gaston convinced us all with the fabulous Merluche Ideal EP and now they are back under their infamous Jark Prongo pseudonym. The main track 'Spadet' was also one of the chosen tracks for the legendary X-Mix by Kevin Master Reese Saunderson on Studio K7!, and even after more than a decade since its original release, there are still goosebumps while hearing the magnificent sounds of that tune! The B-side might be less known, but it still captures that special feeling and the power of true Detroit techno, which never left our hearts. The whole package was remastered to today's standards by none other than the sound connoisseur, Monsieur Redshape!
PARALLEL 9- TECHNIQUE 12" (a.r.t.less, germany)
11.98usd/7.25gbp/9.15eur/1179jpy (approx)
*restocked… No time to breathe again, the Mojuba sub-label hits again with real a peak time killer, which serves our minds and feet. This smashing 2-tracker is more evidence of the versatile musical talents of our beloved Dutch techno legend, Steve Rachmad. This time it's under his Parallel 9 moniker, which indicates an exceptional quality and deepness in techno every time! These tracks were produced way back in 1997, completely remastered and phattened by friend and supporter of the very first moment, 2000 and One! Once again, a serious collector's item.
ARNE WEINBERG- PATH OF THE GODS 2LP (aw, netherlands)
21.98usd/13.30gbp/16.78eur/2164jpy (approx)
*restocked… The great debut album by Mr Weinberg. Great Detroit inspired techno tracks which can be compared to the works of Carl Craig, B12, Kenny Larkin, Duplex and Convextion to name a couple. The album is going from Deep motorcity techno to some downtempo space tracks and more upbeat tracks. This is probably one of the better Classic Detroit Techno albums in the recent years.
EXERCISE ONE VS LEE BURRIDGE- TREAT EM MEAN, KEEP EM KEEN 12" (exercise one, germany)
11.98usd/7.25gbp/9.15eur/1179jpy (approx)
*restocked… Following on from Exercise One's collaboration with David E. Sugar, this one-sided 12" teams up the duo of Marco Freivogel & Ingo Gansera with Fabric resident Lee Burridge for a mighty, linear production that builds up dutifully, grounded in the fundamentals of techno, with a classic 303-styled bassline sound that could have originated from 1988 as easily as 2008, even dropping in Josh Wink-alike tweeting acid synths. Eventually the track constructs its way to a mighty rave megalith - minimal this ain't. –boomkat
V/A- FIRECRACKER 12" (firecracker, scotland)
14.98usd/9.06gbp/11.44eur/1475jpy (approx)
*At last! Due to feverish demand, Firecracker have decided to repress their legendary 'lost' second EP. Overflowing with more ideas, energy and soul in one record than most labels manage over their entire lifespan, the EP takes in jazz, house, disco and p-funk, mixes it up with some inimitable Scottish cheek and turns out music that's fresh yet timeless. This proved to be a huge crossover in 2005, getting props from some of the finest DJs including Stacey Pullen, Gilles Peterson, Domu, Danny Krivit, Derrick May, Ron Trent who picked up the record from its exclusive outlet, London's Vinyl Junkies. 2008 sees the repress and a new opportunity to complete the Firecracker trilogy! Linkwood gives us 'What's Up with the Underground?' hot, urgent, joyous jazz/house music that's guaranteed to ignite any dancefloor -- be warned, spontaneous human combustion is a real risk when this record hits. Fudge Fingas drops the heavyweight 'Escape.' With samples from cult TV series The Prisoner, huge synth lines and beats like vintage Glenn Underground this is definitely odd house music -- turn it up! The Complainers 'Bacon Rolls' is bizarre funk from somewhere else entirely -- if Chris Cunningham made a porno flick then this would be the soundtrack. Plus there's extra sickness from 'What's Up With The Beats?' (rather than a mere dub, this is almost an entirely different jump-up disco track) and a bonus Firecracker skit. As with EPs 1 & 2, the packaging for this limited press rerun is as mighty as the sounds on the vinyl itself, using only lithographic printing processes.
JASON CARR- ATHLETIC 12" (great circles, usa)
9.98usd/6.04gbp/7.62eur/982jpy (approx)
*Inciting, a Philadelphia collective focused on events and artist support officially launches its first label, Great Circles, with Jason Carr's Athletic 12". Athletic features four through-composed tracks that, while influenced by Detroit techno and electro, are marked by unique percussion sounds and rhythms, future bird songs, and a momentum that makes them as appropriate for the evening subway commute as they are for the sets of adventurous, rhythmically aware DJs. All four tracks were recorded live at the studio of Jason Begin, better known as Vytear, who not only mastered the tracks but also added on-the-fly production while Jason Carr performed each piece… Jason Carr was born in Detroit and currently resides in Philadelphia. A composer of both acoustic and electronic music, he is an active live laptop performer in Philadelphia's electronic dance music scene. In addition to his laptop work, Jason is an improvisational pianist, exploring the reactionary element of music creation. He frequently collaborates with Cuban choreographer Marianela Boan and her BoanDanz ensemble. Limited first run of 150 stamped white label copies.
SAM TAYLOR-WOOD PRODUCED BY PET SHOP BOYS- I'M IN LOVE WITH A GERMAN FILM STAR 12" (kompakt, germany)
12.98usd/7.85gbp/9.91eur/1278jpy (approx)
*Highly-acclaimed artist and film-maker Sam Taylor-Wood releases the single I'm In Love With A German Film Star. The single, a cover version of the post-punk classic by The Passions, was produced by Pet Shop Boys who also did a full-length Symphonic mix. Also including remixes by Gui Boratto and Mark Reeder. This track is also available on a limited edition 7" of 500 numbered copies.
MDR- MDR 02 12" (mdr, germany)
11.98usd/7.25gbp/9.15eur/1179jpy (approx)
*restocked… Hypnotic techno remixes of unreleased MDR tunes." T++ Remixes.
MARCEL DETTMANN- CLIME 12" (mdr, germany)
14.98usd/9.06gbp/11.44eur/1475jpy (approx)
*restocked… Crafty techno w/a nautical, metallic sound sphere.
MMM & SOUNDHACK- 10TH ANNIVERSARY 12" (mmm, germany)
14.98usd/9.06gbp/11.44eur/1475jpy (approx)
*restocked… After celebrating the 10 years anniversary last year, MMM and Soundhack have a split release together. This true double A side features fresh current productions as well as 'from the vaults' tracks, goodies they found on tapes from back in the days, when they just started these projects.
JOHN BELTRAN- FRAGILE/EARTH & NIGHTFALL 12" (millions of moments, netherlands)
14.98usd/9.06gbp/11.44eur/1475jpy (approx)
*restocked… Probably the best tracks of John Beltran ever!! Taken from his classic release (and very obscure release on the 33rpm/sineave label from Detroit in 1993). Nice and fragile techno tracks..but still with a drive and energy. Back in those days this was one of the best catches during your weekly record shopping... and today its still as good as it ever was.
AARON CARL- WALLSHAKER 12" (millions of moments, netherlands)
14.98usd/9.06gbp/11.44eur/1475jpy (approx)
*restocked… The great Wallshaker track of Aaron Carl.. one of his best songs to date. Pure Detroit house music with a solid driving track deducted to the essentials and a sweet male vocals on top! A-side is so freaking nice!!! Same kind of quality as Mr White (and Larry Heard) Sun Can't Compare! Very much recommended!
REDSHAPE- DOG DAY 12" (millions of moments, netherlands)
14.98usd/9.06gbp/11.44eur/1475jpy (approx)
*restocked… One sided release by one of the hottest names in Techno at this moment. Probably his first real house tune!. Slower pace and slower beats with a nice old school-ish house feel (early '90s beats with a sampled break beat and 707 cowbells and stuff) The real hook line is a slow raving sample that goes on and on... Redshape's most surprising track to date.
BERNARD BADIE- TIME REVEALS 12" (mojuba, germany)
14.98usd/9.06gbp/11.44eur/1475jpy (approx)
*restocked… Mojuba is celebrating its 10th release with the resurrection of a real house music classic. We are talking about the legendary record called Time Reveals by Chicago resident and house veteran Bernard Badie. Many of you will remember the title track often mistakenly called 'Can You Feel It' from the infamous X-Mix-5 The Wildstyle by DJ Hell on Studio K7! Since today Bernard Badie was working together with friends like Larry Heard or Dajae and delivers his unique house sound for labels like Night Club Records, Cajual and Circuit Records, La Casa, Distance and recently for Tony Humphries' imprint. Check this original house power!
SVEN WEISEMANN- KISS OF ABANA 12" (mojuba, germany)
14.98usd/9.06gbp/11.44eur/1475jpy (approx)
*restocked… Sven Weisemann, who was recently very busy by providing remixes and tracks for the likes of House Cafe Music, Styrax Leaves, Styrax, Liebe*Detail, Rotary Cocktail, Freund Der Familie, ProgCity, Deep Trax and Meanwhile, is now coming up with some fresh killer stuff for Mojuba, the musical place of origin. The A-side 'Kiss Of Abana' is a catchy dancefloor monster with banging percussive drums and trademark Weisemann chords. The B-side 'Amity' seems to keep it cool in the beginning, but that's only the prelude to a funky feast of deepness!
I-ROBOTS FEAT. MARCONI- PERFECT LOGIC CIRCLE 12" (ornaments, germany)
16.98usd/10.27gbp/12.96eur/1672jpy (approx)
*New strong limited vinyl from this mysterious label! Italy's I-Robots brings us a deep, dubby hypnotic trip for all lovers of Âme & Dixon. Inclusive, groovy, stompin' edit by G.Digger! Be fast! Only a few hundred copies! Pressed on speckled vinyl.
REDSHAPE- PLONK 12" (present, germany)
14.98usd/9.06gbp/11.44eur/1475jpy (approx)
*restocked… Redshape offers deep emotional techno with haunting strings and solid bubbling basslines. As always this comes in a highly limited blue vinyl pressing. For all those Redshape fans, please check the Slices 01-08 with Redshape on the frontcover and a nice inside look on this hot producer.
REDSHAPE- UNFINISHED SYMMETRY 12" (present, germany)
14.98usd/9.06gbp/11.44eur/1475jpy (approx)
*restocked… A -side is a massive track that builds around a seductive and effective minimal Detroit-ish groove with a driving bassline reminiscent to some Carl Craig works. But Redshape totally builds it to another level with sublime melodies and a additional bouncing bassline! A track that gets the crowd focused on the music and keeps going for more then 8 minutes! Very Strong!! B-side is a typical Redshape track (A has a great recipe...) an addictive groove and then slowly building and teasing the listener/dancer.
JOHN BELTRAN- PART 1 12" (styrax, germany)
14.98usd/9.06gbp/11.44eur/1475jpy (approx)
*restocked… Official 2006 3-track release of breathtaking ultimate Detroit classic! From the legendary album Earth & Nightfall! A 1990s 'intelligent techno' blueprint.
ARNE WEINBERG- SON OF THE SUN 12" (styrax, germany)
14.98usd/9.06gbp/11.44eur/1475jpy (approx)
*restocked… Another great piece of great techno by one of the brightest talents from Germany! This is so nice... this would fit perfectly on a label like Planet E or Transmat. Must have for all fans of Carl Craig, B12, Evolution, early Speedy J works and of course Derrick May. Also check out Arne Weinberg's Path of the Gods album restocked this week as well.
V/A- IN LOVING MEMORY 1:4 12" (styrax, germany)
14.98usd/9.06gbp/11.44eur/1475jpy (approx)
*restocked… Great compilation ep with some beautiful techno tracks. Including As One, Ian Pooley, Sean Deason and Arne weinberg. Deep driving percussive techno tracks with nice warm and emotional strings. Amazing tracks for the mind and soul...but without forgetting your ass and feet!
V/A- IN LOVING MEMORY 2:4 12" (styrax, germany)
14.98usd/9.06gbp/11.44eur/1475jpy (approx)
*restocked… Second collection of quality Detroit (orientated) techno for the mind and body. A1: Rod Modell - Lama Temple (unreleased Version), A2: Sounders Department - Cosmopolitan (Mix 2), B1: Never On Sunday (Octave One) - The Journey & B2: Laurent Garnier - 022....!
SHED/D. WILLIAMS/S. WEISEMANN- 2ND BOUQUET 12" (styrax leaves, germany)
14.98usd/9.06gbp/11.44eur/1475jpy (approx)
*restocked… Late night Detroit club tracks with strong hints from the past but with technology from the future.. Limited, hand stamped issue...
2000 AND ONE- FINITE STATE 12" (styrax leaves, germany)
14.98usd/9.06gbp/11.44eur/1475jpy (approx)
*restocked… Superb deep Basic Channel flavoured spacy tracks by this 100% Pure artists!
V/A- 7TH BOUQUET 12" (styrax leaves, germany)
14.98usd/9.06gbp/11.44eur/1475jpy (approx)
*restocked… This label can't be stopped! Another beautifull record with some of the nicest techno ever made. This music will still get to the soul in 10 years.. Deep dubby tracks by Redshape (!), David Hausdorf (great, great track!) and Octal industries. Nice warm techno tracks with its roots in Detroit but with its flowers growing in the Eastern parts of Germany at the moment!
SVEN WEISEMANN- VIVID MEMENTO 12" (styrax leaves, germany)
14.98usd/9.06gbp/11.44eur/1475jpy (approx)
*restocked… Smooth techno tracks from Sven Weisemann who seems to be one of the hot German talents. After his great releases on Mojuba he comes with more blissful Detroit techno. 4 tracks that fit perfectly on the cool Styrax label. This blends perfectly with Ame, Omar S or Chateau Flight!
REDSHAPE- TELEFUNK 12" (styrax leaves, germany)
14.98usd/9.06gbp/11.44eur/1475jpy (approx)
*restocked… A very strong release from the Styrax camp. Redshape delivers 3 deep but funky Detroit technotracks. Its shuffling rhythms, warm chords & build-up tension will work perfectly on late night clubfloors.
MONO JUNK- CHANNEL B 12" (styrax leaves, germany)
14.98usd/9.06gbp/11.44eur/1475jpy (approx)
*restocked… A one sided release with a deep, haunting Basic Channel style production by Kim Rapatti (Monojunk) from his Trope period (the german label). This is a must for all Basic Channel afficianados. Another cool Styrax record! Only 300 copies pressed!!
GOWENTGONE/MARCEL DETTMANN & FENGLER- REMIXES 12" (vidlab, germany)
11.98usd/7.25gbp/9.15eur/1179jpy (approx)
*restocked… Limited white label release w/ great Dettmann remix. Here we go with the next release on Vidab. Number 5.5 features two remixes by Berghain residents Marcel Fengler and Marcel Dettmann. Listen to their interpretation of two unreleased Gowentgone tracks. There is no need to describe the tracks point by point. Just give them your full attention and enjoy them.
GIFT CERTIFICATES
---
gift certificates are always available in any denomination and come in a envelope ready to be stocking stuffed, slipped into pockets or dispensed in any way you see fit. they can be paid for in cash, credit card (visa, master card or discover) or paypal in person, phoned in or via email. gift certificates not paid for in person can either be mailed to you, or we can keep it in shop if the recipient plans to use it for mail-order.
ADDRESS
---
tequila sunrise records
525 w. girard avenue
(btwn 5th and 6th streets)
philadelphia, pa 19122
SUBWAY: blue or orange line to girard ave TROLLY: 15 to 5th street BUS: 57 to girard/3rd-4th st; 47 to girard/7th-8th st.
MAP
t/us: 1215 965 9616
t/uk: 0203 004 8357
e:
ajv@tequilasunriserecords.com
u:
www.tequilasunriserecords.com
m:
www.myspace.com/tequilasunriserecords
b:
www. tequilasunriserecordshop.blogspot.com
f:
www.brownstoner.com/brooklynflea/
HOURS
---
monday: closed
tuesday: 12:00-6:00pm/est
Wednesday: 12:00-6:00pm/est
thursday: 12:00-7:00pm/est
friday: 12:00-7:00pm/est
saturday: 12:00-6:00pm/est
sunday: 12:00-6:00pm/est
---