NEW ARRIVALS AND RESTOCKS
THURSDAY, SEPTEMBER 24
---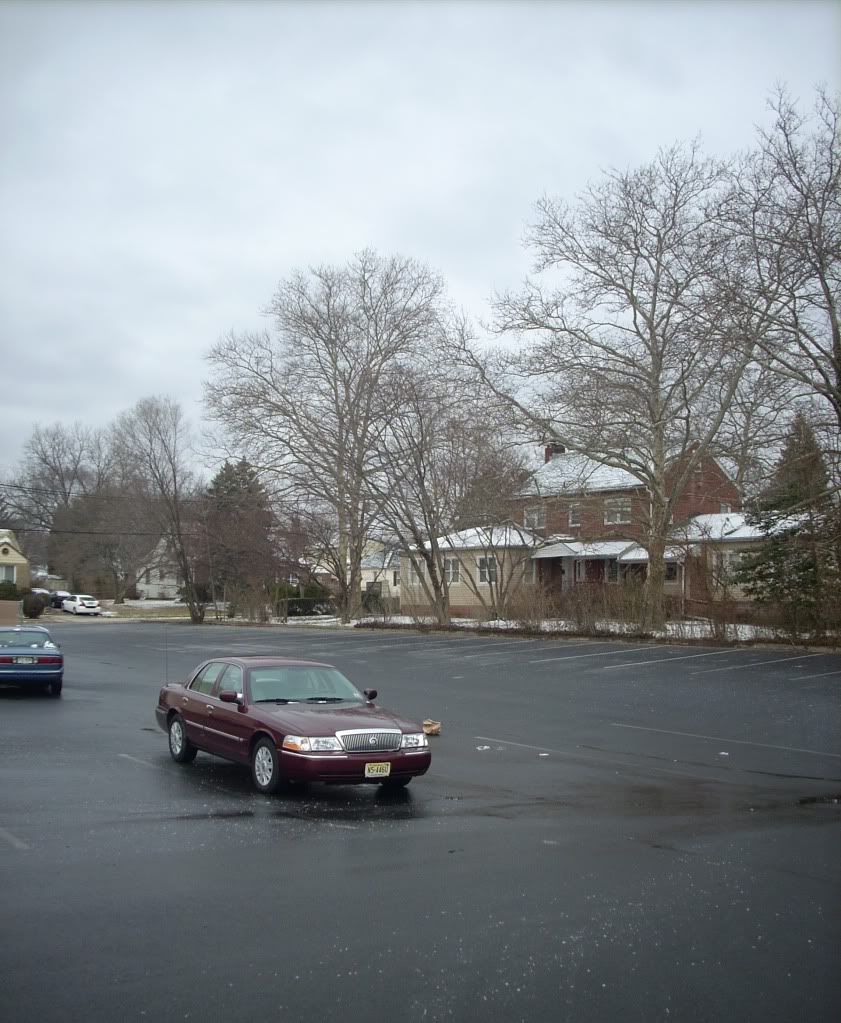 thanks for looking.


needless to say, more goods this week! new carter family, blind blake and blind lemon jefferson vinyl and charley patton lp box –finally-, all on italy's monk records (along with other essential monk titles restocked); beautiful new savannaphone vinyl release (!); raks! raks! raks! compilation restocked (!); cold cave, t.a.s.k. and taylor bow vinyl; public image ltd 12; neu! 75 lp reissue; drunkdriver/mattin 12; soul beats vols. 2, 6, 7, 8 lps; luv n' height lp reissues; arthur verocai lp reissue (already deleted, only a couple copies left in shop); new triorganico 2lp and much more… come on by and check em out! as always check the tequila sunrise records facebook page and/or twitter feed for up-to-the-minute new arrivals and restocks.


as mentioned above, new fall hours (note thursday 12-8 and friday 12-6)!


monday: 12:00-6:00pm/est

tuesday: 12:00-6:00pm/est

Wednesday: 12:00-6:00pm/est

thursday: 12:00-8:00pm/est

friday: 12:00-6:00pm/est

saturday: 12:00-6:00pm/est

sunday: 12:00-6:00pm/est



gracias


anthony vogdes


as always, many of these titles are in very limited quantity, so if you're interested in anything listed below and can't make it to the shop you can make a purchase via paypal or over the phone with a credit card and pick them up later or have them shipped (see more information below). i will no longer hold records. sorry.


prices are subject to change without notice.


prices do not include shipping and handling. for those of you shipping within the continental united states I offer a 5.00usd flat shipping rate for any amount of records and/or compact discs. shipping cost for international orders are calculated on an order by order basis. payments for orders can be made via paypal or with a credit card by telephone between 12-6pm/est.


i also offer bike messanger service via timecycle couriers. for the low cost of 10.00usd i can deliver any amount of records and/or cds you wish to purchase to your center city philadelphia location (this includes some parts of south, west and north philadelphia) within two hours (and for those of you who need your records even faster, we also offer 'rush' service for the low flat rate of 20.00usd for any amount of records/cds delivered to you within one hour). of course, we are still more than happy to ship records via the usps within philadelphia. orders placed before 5pm/est will ship out that evening and should reach their destination by the following day.


PICKS OF THE WEEK

---
THE CARTER FAMILY- I'M THINKING TONIGHT OF MY BLUES EYES LP (monk, italy)
26.98usd/16.43gbp/18.25eur/2462jpy (approx)
*This album compiles the very beginnings of one of the longest lasting groups in the history of American Music. Active from 1927 to 1956, the legendary Carter Family were originally a trio and dug deeply into the musical tradition of southwestern Virginia, bringing to light a number of gospel and folk songs that made them superstars in their day and later went on to inspire many revival groups of the sixties and seventies.
CHARLEY PATTON- YOU'RE GONNA NEED SOMEBODY WHEN YOU DIE: THE RECORDED WORKS 4LP BOX (monk, italy)
124.98usd/76.08gbp/84.54eur/11416jpy (approx)
*this one's been out for a minute, but in stock for the first time. needless to say, essential stuff… An absolute collector's item, this box features Patton's recordings from 1929 to 1934 all in one extremely limited treat. Four albums, four different colored slabs of vinyl and all you want to hear from the incredible king of Delta blues. If you're not already a blues maniac, you'll become one when you see this in record stores. Ultra limited edition of 275 copies: each record on a different color of vinyl. Includes a poster and a booklet. Contains the thre volumes of the Electrically Recorded trilogy (Prayer Of Death, High Water Everywhere and Jesus Is A Dying-Bed Maker… available below individually) plus a forth lp available only in this box.
V/A- OUAGA AFFAIR: HARD WON SOUND OF THE UPPER VOLTA 1974-1978 2LP (savannaphone, uk)
32.98usd/20.08gbp/22.31eur/3010jpy (approx)
*The third release on savannaphone and their first vinyl outing. Gatefold sleeve with photos, biographical information plus a trailer load of Upper Volta bangers… Stunning collection recovering releases from CVD and Volta Discobel, two of the Upper Volta's (now known as Burkina Faso) first indigenous record labels. Features the outstanding Super Volta (with singers Cisse Abdoulaye and Sandwidi Pierre), the prolific Harmonie Voltaique orchestra's blistering Latin-Mossi track "Nwendaramba" and the downbeat moral tale of "Kulig Runde," the unparalleled voice of Amadou Ballake and his group Les 5 Onsuls, the heavy rhythms of Super Mande, and more. An essential document of the raw, eccentric sounds of the Upper Volta's golden age, produced in the turbulent environment waged by the country's oppressive government.

ROCK AND PSYCHEDELIC

---
V/A- RAKS! RAKS! RAKS! 17 GOLDEN GARAGE PSYCH NUGGETS FROM THE IRANIAN 60s SCENE LP (raks, eec)
34.98usd/21.30gbp/23.66eur/3192jpy (approx)
*shop favorite restocked… Raks Discos is proud to present one of the most anticipated as well as unexpected compilations from the global depths of '60s and '70s rock'n'roll: The Persian scene. Let alone coming across with a representative compilation, even solid evidences of such a scene has not been seen until now and has been largely suspected, maybe save for a select few of eager garage and psychedelic record collectors and enthusiasts of worldwide rock, who have been trying to hunt such sounds on the internet and private collectors' circles, usually to no avail. Needless to say, the most important factor in this has been the obvious hideously rare status that Iran's pre-Revolution East-West cross cultural artifacts are in right now. As with almost all Asiatic countries, the Shadows and the Ventures seem to be the true and primal influence in the Iranian music scene of the most part of '60s for the rock sound and attitude to penetrate the country's fledgling record industry and its swinging public base. In 1964, the legendary Top4 company opened up and started releasing choice chart hits from the worldwide lists, on 4-track EPs, followed soon by MonoGram and other companies. These mixed up records featured a lot of popular songs of the day, spanning the whole European continent i.e. including what's referred to now as 'Euro pop' hits and the 'big brothers,' UK and US charts. The day's youth back then was lucky: they could follow the West moment by moment now. The foremost impact of these were to feature and spread British invaders, The Beatles and The Rolling Stones, otherwise available only on radio. Come 1966, '60s was in full swing in Iran too! On eye-popping purple & green Persian rug-colored vinyl. Includes full-color glossy insert with liner notes and rare photos.
NEU!- NEU! 75 LP (united artists, eec)
24.98usd/15.21gbp/16.90eur/2280jpy (approx)
*nice looking/sounding repro with gatefold sleeve… recorded and mixed at Conny Plank's studio between December 1974 and January 1975. It was released in 1975 by Brain Records in germany (and on united artists in the uk, the pressing of which this package reproduces) This album saw Neu! re-group after a few years' break, during which time Michael Rother had worked together with Cluster in the krautrock 'super group' Harmonia. By this time, Rother and bandmate Klaus Dinger had somewhat diverged in their musical intentions for the band, Dinger preferring a more aggressive, rock-influenced style than Rother's ambient predilections. As a result, they agreed to a compromise: side one of the record was recorded in the old Neu! style, as a duo, with Dinger playing drums. However for the pieces of side two, Dinger switched to guitar and lead vocals, recruiting his brother Thomas and Hans Lampe to play drums (simultaneously). The result is essentially a split record, subtly melodic in the first half and boldly unconventional in the second. On both sides the use of keyboards and phasing is increased compared to earlier records. -wikipedia
DJ FABYO- ANATOLIA ROCKS: A MUSICAL TRIP THROUGH TURKEY 1968-83 CDR (worldwide productions, france)
21.98usd/13.33gbp/14.94eur/1997jpy (approx)
*i had the wrong description for this one last week, so here you go… During the '60s and '70s, the Turkish knew how to blend the exciting sound of pop music coming from United States and Europe with local inspirations and folklore better than anybody. Listen to the electric saz and darbouka mixed with the best fuzz guitar. Worldwild production is proud to present 18 jewels of this interesting and unknown genre called Anatolian rock. Enjoy!" 18 tracks compiled and produced by DJ Fabyo. Artists include Umit Tokcan, Erkin Koray, Esin Afsar, Edip Akbayram & Dostlar, 3 Hür-El, Kim Bunlar, Selda, Erkin Koray, Baris Manco, Fikret Kizilok, Nurcan Opel, Cem Karaca Ve Apaslar, Grup Bunalim, Mustafa Ozkent, Baris Manco, Mavi Isiklar, Galatasaray Lisesi and Erkin Koray. Note: This is a limited CD-R release, professionally packaged in jewel case.

PUNK AND POST-PUNK

---
PUBLIC IMAGE LIMITED- ALBATROSS: MELODRAMA MIX 12" (white label, usa)
12.98usd/7.90gbp/8.78eur/1184jpy (approx)
*new limited white label 12" with two of the 'Metal Box' monitor mixes -sourced from John Lydon's 'Best of British £1 Notes' dvd- featuring 'Albatross: Melodrama Mix' and 'Death Disco: monitor mix'… "The PiL monitor mixes of 'Albatross' and 'Death Disco' included as "audio extras" are arguably the highlight of the DVD for me. Only recently rediscovered; these are the live unedited takes from the studio. Powerful and stunning doesn't cover it. The full version of 'Death Disco' (reaching near 10 minutes) says it all to me. If you aren't affected by it; then I afraid you don't get PiL, it really is as simple as that. You'll never hear a more honest or frightened vocal… the second version of 'Albatross' known as the "Melodrama Mix", although keeping a similar backing track [to the released version] also features Wobble on melodica. I'd never realized PiL had experimented with melodica, but given their interest in reggae it's probably only natural, but it was perhaps too obvious a reference and it never made the finished version. The "Melodrama Mix" is mostly "dubby" but still includes a vocal, well, it actually includes two. As well as John's prominent chorus (and I use the term very loosely), you also get Wobble messing about in the background, screaming, and shouting ("I'm a bleeding great Albatross!"). The whole track was probably just a bit of fun in the studio that was never meant to see the light of day, but it's not without its merit. The difference between this light hearted take of 'Albatross' and the emotion of 'Death Disco' are just another example of what PiL were all about." –scott m/fodderstompf
COLD CAVE- CREMATIONS LP (hospital productions, usa)
15.98usd/9.73gbp/10.81eur/1458jpy (approx)COLD CAVE- CREMATIONS CD (hospital productions, usa)
13.98usd/8.51gbp/9.46eur/1276jpy (approx)
*shop favorite now available on vinyl, restocked on cd… Cremations is a collection of early demo/live/and unreleased tracks from Cold Cave. From the projects isolated beginnings to the recent full band line-up the development of this singular musical entity is documented here in its icy electronic glory. From Cold Cave's infancy sexual identity and oblique existentialism have been expressed through biting lyrics and electronic minimalism. Rarely has the human condition been exposed so brazenly as in "Sex Ads". Melodies, noise and rhythms clash as stories from below the surface are retold. From the demo LP Coma Potion, which featured a rugged stripped down distortion, to the suggestive Electronic Dreams tour cassette (featuring the voice of Max Morton on the track "Heavenly Metals"). Cold Cave has developed its own brand of genre defying electronic music, without ever betraying its dark roots. Love and pornography, Industrial music and traditionalism, poetry and profanity all mix together in a hedonistic, cocktail of nihilistic nights and mournful mornings. Cremations collects all this work for the first and last time.
MY BLOODY VALENTINE- BEFORE LOVELESS 2LP (lazy, usa)
26.98usd/16.43gbp/18.25eur/2462jpy (approx)
*shop favorite restocked… amazing double lp package featuring the 'ecstasy and wine' album and mbv's two eps 'feed me with your kiss' and 'you made me realize', all originally released on the uk label lazy (and long outta print). timeless and essential.

GREY AREA

---
DRUNKDRIVER/MATTIN- LIST OF PROFOUND INSECURITIES 12" (badmaster, usa)
13.98usd/8.51gbp/9.46eur/1276jpy (approx)
*new one on badmaster –after much manufacturing delay-… collaborative 12" from Drunkdriver & Mattin in two pieces. 21 minutes. wrapped, rather nicely, in embossed/letterpressed black 80lb coverstock.
TICKLEY FEATHER- TICKLEY FEATHER LP (badmaster, usa)
13.98usd/8.51gbp/9.46eur/1276jpy (approx)
*badmaster release from little ways back, but in stock for the first time… Tickley Feather are a bit of a revelation; trancey, elliptical folk/drum machine gallops that lilt with melody and feature these gorgeous female vocals. Annie Sachs has got a great one, especially in its higher registers, where she almost resembles Liz Fraser or Siouxsie. Hometaping sands off the edges roughly, but that makes it sound even more open and lost inside itself.-- Dusted Mag
T.A.S.K.- RELAXING TIME IS OVER LP (heartworm press, usa)
15.98usd/9.73gbp/10.81eur/1458jpy (approx)
*shop favorite restocked… The brilliant first LP by the Berlin troupe T.A.S.K., Relaxing Time Is Over. All basic tracks on this album were recorded live in a Berlin living room studio in the winter of 2005 and the winter months of 2006 - NO SUMMER RECORDINGS. 11 songs of minimal psych pop with a Velvets' air of cool by way of the German psychedelic underground. T.A.S.K. is comprised of members of the insanely underrated Floating Di Morel and Metabolismus.
TAYLOR BOW- THIN AIR LP (youth attack, usa)
15.98usd/9.73gbp/10.81eur/1458jpy (approx)
*There is a dying plebeian ambivalence to the ghastly creaks and tragedies of New York City. Only here can one man come up against another, individually in a void, and speak collectively to the disintegration of his being. A city where the deluge of beauty is mystified by the constant groan of economy undermining a perpetually dissolving modernity. As it looms, it showers upon us the debris of its newest and most ragged disharmonies to stimulate our malignant activities and applaud the constant awakening of our intangible reality. These luminous sights, sounds, and sensations of this mythological frontier are but mere scuffles and flurries under the crumbling stone and iron exposed to the decay and the terror of the overwhelming shadows that engulf us. Limited edition of 600.

BLUES AND ROOTS

---
BLIND BLAKE- BACK BITING BEE BLUES LP (monk, italy)
26.98usd/16.43gbp/18.25eur/2462jpy (approx)
*Maybe Arthur 'Blind' Blake did not live too long but it was certainly enough to prove to the world that he was one of the blind geniuses the history of blues seems to be made of. Born in Florida in 1893, he died at the age of 40 in controversial circumstances -- booze? Car accident? -- leaving a good number of recordings for Paramount that made him famous as 'the king of ragtime guitar.' His astonishingly odd style made his riffs sound like a ragtime piano and his particular finger picking inspired many modern blues artists, Jorma Kaukonen among the best known.
BLIND LEMON JEFFERSON- I WANT TO BE LIKE JESUS IN MY HEART LP (monk, italy)
26.98usd/16.43gbp/18.25eur/2462jpy (approx)
*The epitome of a sort of 'dark' blues, Henry 'Blind Lemon' Jefferson lived a mere 35 years, during which time he became the quintessential bluesman, conjuring a personal mix of rural and urban blues, decrying the conditions of the sharecroppers and city slum dwellers alike. He actually got his start playing in brothels and barber shops, where he developed his theatrical vocal lament. Unfortunately this early genius of the blues allegedly met his premature demise by freezing to death in 1929 in America's Windy City.
BLIND WILLIE MCTELL- SCAREY DAY BLUES 2LP (monk, italy)
37.98usd/23.13gbp/25.69eur/3466jpy (approx)
*shop favorite restocked… William Samuel McTier was born in Georgia in 1898 (according to some sources), and despite his blindness was a talented musician since early childhood. He began his recording career in 1927 for Victor Records in Atlanta and is credited with having created an entire blues sub genre by mixing the hard roots of the Delta style with the more refined East Coast style (Piedmont Blues). His unique 'country blues' can be heard on the grooves of this double LP collection brought to you by Monk records.
CHARLEY PATTON- ELECTRICALLY RECORDED: JESUS IS A DYING-BED MAKER LP (monk, italy)
26.98usd/16.43gbp/18.25eur/2462jpy (approx)
*shop favorite restocked… 12 more tunes from Patton's 1929 recording sessions. Here the acknowledged 'King of the Delta blues' performs some of his finest spiritual blues, like the title track, and 'You're Gonna Need Somebody When You Die.' One the most seminal blues artists of all time, this collection helps keep the legend alive. All tracks recorded in Grafton, WI, October 1929.
CHARLEY PATTON- ELECTRICALLY RECORDED: HIGH WATER EVERYWHERE LP (monk, italy)
26.98usd/16.43gbp/18.25eur/2462jpy (approx)
*shop favorite restocked… One step further into the life and music of this true superstar of early blues, this compilation features the two-part 'High Water Everywhere,' considered to be one of the greatest blues songs of all time, along with other pearls like 'Devil Sent The Rain Blues,' making this second episode of Monk's retrospective on Patton, another must have. Patton's ability to put the harsh everyday struggle of the Delta dwellers into music makes him one of the most enduring and soulful musicians in the entire history of blues. All tracks recorded in Grafton, WI, October 1929.
CHARLEY PATTON- ELECTRICALLY RECORDED: PRAYER OF DEATH LP (monk, italy)
26.98usd/16.43gbp/18.25eur/2462jpy (approx)
*shop favorite restocked… From the granddaddy of Delta blues comes this incredible compilation of his greatest songs. Charley Patton's influence on music cannot be overstated. He began playing music around 1900 and by the time he was 19, about a decade later, he had already written his most popular tune 'Pony Blues' and was on his way to becoming the first superstar of the Delta Blues and a household name. He was soon the most requested performer all over the South and influenced many young musicians, like Howlin' Wolf, John Lee Hooker and Robert Johnson, to name a few. But it was not only his mastery of the guitar and incredible vocal style that gained him popularity. His rock star-style showmanship and stage antics -- like playing guitar down on his knees or behind his back -- with a girl on each arm and drink in hand after the show, made him the idol of young would-be musicians (and non) everywhere he played. And like a true rock star, by age 42 he was dead, which of course, only fuelled his fame.
CHARLIE POOLE- HUSBAND AND WIFE WERE ANGRY ONE NIGHT LP (monk, italy)
26.98usd/16.43gbp/18.25eur/2462jpy (approx)
*shop favorite restocked… Born in North Carolina in 1892, singer and banjo player Charlie Poole is often considered to be one of the grandfathers of bluegrass and modern country music. Poole recorded 60 songs during the 1920s for Columbia Records with his wildly popular North Carolina Ramblers, so this LP is a small sampling of some of his very best songs, many of which, like his first big hit for Columbia, 'Don't Let Your Deal Go Down Blues,' are blues standards. Although Poole died of an alcohol-induced heart failure at just 39 years old, he still had plenty of time to influence bluegrass greats like Bill Monroe, and more indirectly, Hank Williams and the folk singers of the 1960s. Although Poole wrote none of his own material, his genius lay in his unique ability to rework a song, by changing lyrics and tempo, to make it something entirely new. In fact, many fans bought his records just to see 'how Charlie did it.' His North Carolina Ramblers sold huge numbers of records for the time and Poole became one of the first country music stars.
DOCK BOGGS- FALSE HEARTED LOVER'S BLUES LP (monk, italy)
26.98usd/16.43gbp/18.25eur/2462jpy (approx)
*shop favorite restocked… Born in 1898 in Norton, Virginia, singer/songwriter and banjo player Dock Boggs got his start playing in the mining camps while working in the mines all over the Appalachian region. In 1927, he got a contract with Brunswick Records and began recording and playing parties all over the area. This collection represents his complete recordings from 1927-1929 when Dock was at the beginning and height of his short-lived recording career. 1929, however, was also unfortunately the beginning of the Great Depression and, like many musicians, Dock was forced to give up playing professionally due to lack of audience (no one had money for records or parties anymore). He thankfully was rediscovered in the 1960s by the folk revival movement and went on to record three great albums for Folkways, before his death in 1971.

JAZZ

---
V/A- RAG & STOMP: A RETROSPECTIVE ON 1930S WESTERN SWING LP (monk, italy)
26.98usd/16.43gbp/18.25eur/2462jpy (approx)
*shop favorite restocked… During the 1930s in the vast region of the American Southwest, particularly in Texas and Oklahoma, a younger generation gave birth to a new form of popular dance music. In the hard years of the depression, both rural enthusiasts who played by ear, and others who had basic notions of written music joined together and participated in the development of the so-called 'western swing'. The elements which flow into this music are easily detectable on recordings by western swing groups, melting white and black swing across the country (Benny Goodman, Glenn Miller, Count Basie, Cab Calloway, etc.), together with blues, fiddle music and ragtime, which was particularly strong in the regional heritage of Texas. Packaged in 78 rpm style deluxe plain cardboard sleeve.
DJANGO REINHARDT- THE 1938 LONDON DEBUT AND PARIS SESSIONS LP
(monk, italy)
26.98usd/16.43gbp/18.25eur/2462jpy (approx)
*shop favorite restocked… While 1937 came to a close on the notes of the virtuoso 'Tea For Two,' 1938 began with the first appearance of the Quintette du Hot Club de France in England, an even greater sell-out event than Duke Ellington. The London recording sessions for Decca took place a few days after that event. Django played his own compositions, some jazz hits, and accompanied solos, the sound being now improved and more mature. The British episode was short but intense, and three more titles were recorded later, in August. In-between Django also recorded three sides with Benny Carter, who had widely played around Europe beginning in 1935. Packaged in 78 rpm style deluxe plain cardboard sleeve.
DJANGO REINHARDT- THE LAST YEARS OF PEACE: 1936-1937 LP
(monk, italy)
26.98usd/16.43gbp/18.25eur/2462jpy (approx)
*shop favorite restocked… The British Decca company, who had distributed the early Ultraphone sides in England, was attracted by the sudden success of the band and decided to start, in the autumn of 1935, with new recording sessions, now at the enhanced Polydor studios in Paris. Although dealing with such musicians was often quite challenging for the German Polydor technical engineers, some of the results were musically remarkable, despite some low figure sales. Even during his Polydor-Decca phase Django recorded for other companies, including French Gramophone, and in November 1935 he met modern pianist Garnet Clark and US trumpeter Bill Coleman. Packaged in 78 rpm style deluxe plain cardboard sleeve.
DJANGO REINHARDT- FROM THE ULTRAPHONE SHELVES LP
(monk, italy)
26.98usd/16.43gbp/18.25eur/2462jpy (approx)
*shop favorite restocked… From December 1934 to late September 1935, the Quintette du Hot Club de France, founded by gypsy guitarist Django Reinhardt and French violinist Stéphane Grappelli, cut nearly 20 titles for the Parisian based branch of the German Ultraphone label. During the nine months they spent under contract with Ultraphone, their repertoire included some original compositions by members of the band, as well as classic jazz gems. The selections proposed here offer a sample of Django's early genius, who showed the jazz community that the 'American way' of playing jazz was not the only one. Packaged in 78 rpm style deluxe plain cardboard sleeve.

FUNK AND SOUL

---
V/A- SOUL BEATS VOL. 2: COLLECTION OF RARE GROOVES & BREAK BEATS LP
(lost and found, usa)
15.98usd/9.73gbp/10.81eur/1458jpy (approx)
*essential 90s series of rare beats and grooves –seemingly- available again… "Promises Of Yesterday" by The Mad Lads, "I'm Too Tough" by Vicky Anderson, "50/50" Beat, "Bongolia" by Incredible Bongo Band, "I'm Gonna Love You" by Kellee Patterson, "Take Me With You" by Lyn Christopher, "Love That America" by Melvin Van Peebles, "Moving Dancer" by Bobby Holley, "Chief Kamana Wanalea" by The Turtles, "Soul Girl" by Jeanne & The Darlings, "Right On" by Syl Johnson and "Penguin Beat".
V/A- SOUL BEATS VOL. 6: COLLECTION OF RARE GROOVES & BREAK BEATS LP
(lost and found, usa)
15.98usd/9.73gbp/10.81eur/1458jpy (approx)
*essential 90s series of rare beats and grooves –seemingly- available again… "No Name Bar" by The Troubadours, "Christmas Will Be" by Lou Rawls, "Funky Feeling" by Blue Rhythm Combo, "Funky First" by The Silhouettes, "Hey Jude" by Tubby Hayes, "Detroit Soul" by Paul Nero, "No Hard Feeling" by Lowell Fulsom, "Hey What's That You Say" by Brother To Brother, "Lunar Invasion" by The Silhouettes, and "BRC Groove" by Blue Rhythm Combo.
V/A- SOUL BEATS VOL. 7: COLLECTION OF RARE GROOVES & BREAK BEATS LP
(lost and found, usa)
15.98usd/9.73gbp/10.81eur/1458jpy (approx)
*essential 90s series of rare beats and grooves –seemingly- available again… "Man, Woman, Earth", "Se Acabo", "Put Out My Fire", "Discotheque Soul", "Fly Out Of Here", "Chicago", "Deep Beat", "Old School", "Nipples" (Beat), "Slim", "So Do I" (BeatI), "A To Z", "Brick Beat".
V/A- SOUL BEATS VOL. 8: COLLECTION OF RARE GROOVES & BREAK BEATS LP
(lost and found, usa)
15.98usd/9.73gbp/10.81eur/1458jpy (approx)
*essential 90s series of rare beats and grooves –seemingly- available again… "Above The Rock" by Ray Bryant, "One Step Away" by Aretha Franklin, "You're Going To Need Me" by Dionne Warwick, "Suzie Thundertussy" by Junie, "Looking Up To You" by Michael Wycoff, "Last Train" by Prince Buster, "St Louis Breakdown" by Oliver Sain, "Blackenized" by Hank Ballard, and "Freeze" by Life Force.
BETTY PADGETT- BETTY PADGETT LP (luv n' haight, usa)
23.98usd/14.60gbp/16.22eur/2188jpy (approx)
*Betty Padgett was born in Newport, New Jersey and her family moved to Florida when she was in the 6th grade. She sang in her church choir and began to take performing seriously after graduating from high school. While checking out the bubbling local music scene at venues like The Double Decker and Tedie Green, Padgett became particularly keen with the group called Joey Gilmore and the T.C. B. (Taking Care of Business) Express. In 1971 she auditioned with Gilmore and ended up, not only securing the position, but singing with the band for the next 17 years. After a gig at the Elks Club in Ft. Lauderdale, Padgett was approached by soul legend Milton Wright (responsible for the rare groove classics "Keep It Up" and "You Don't Even Know Me.") Blown away by her vocal skills and stage presence Wright wasted no time. Within a month she was co-writing and arranging with Wright (check his unmistakable influence on "Gypsy of Love"), Wally Joest, and a cast of musicians she had just met. The entire album was recorded in one evening at Criteria Studios in Miami. Padgett vividly remembers listening to the demo on the drive home from the studio around 3am. It was pouring down rain and she was so excited from having recorded her first record at age 21 that she lost control of her car on the slick streets and nearly crashed! A 12" disco single of "Sugar Daddy" was pressed up in support of the LP and it created quite a buzz (despite her name being misspelled on the cover and labels.) Padgett remembers a local Pepsi Cola TV & radio advert featured the music. The commercial was apparently filmed on the Ft Lauderdale beachfront and included Navy Sailors in uniform that just happened to be docked nearby. Padgett danced up to a vending machine that was parked in the sand, slapped it, and received a glass bottle of soda. After the success of "Sugar Daddy," Padgett and her band were whisked off to Belize for live dates. After landing at the Belize airport, she was picked up in a taxi and the commercial played on the radio in the cab. While Padgett never quite topped the heights of "Sugar Daddy," she boasts a great musical resume and continues to perform and record. She has performed and shared the stage with Little Beaver, Gwen & George McCrae, K.C. & The Sunshine Band, Latimore, Jimmy Bo Horne, Jackie Moore, Joe Tex, Denise LaSalle, The Impressions, Bobby Bland, Joe Simon and ZZ Hill.
BETTY PADGETT VS. ARTHUR FOY- SUGAR DADDY 12" (luv n' haight, usa)
11.98usd/7.30gbp/8.10eur/1093jpy (approx)
*South Florida has produced some great female singers over the years from Betty Wright to Gloria Estefan. But have you ever heard of Betty Padgett? Despite a relatively successful local career the answer is probably not. You're even less likely to have seen or heard her hard-to-come-by self-titled debut album. Released in 1975 it includes "Sugar Daddy", a gem of a track that sounds like it could be a Quantic or Mr Scruff production of late. The album will receive a full-length re-issue later in the year, but fr now this 12" includes both the original vocal version and an extended "Sugar Daddy" dub, previously only available on a super-rare12". This tune alone would normally set you back a few hundred bucks. And Bettys dynamite soul, over such a tasty percussive mid-tempo groove makes it worth every penny. On the flip-side is an even rarer track by Arthur Foy. Despite coming out of New Orleans "Get Up And Dance" does not sound like your typical Meters, Eddie Bo, etc inspired funk. Instead think deep chocolate soul ala Uno Melodic, Roy Ayers, 80s Ladies, RAMP etc. Down and dirty, and boasting a dance-floor-winning- hook, "Get Up And Dance" is an amazing cosmic soul discovery that came our way via Cool Chris at the Groove Merchant in San Francisco. Copies of the original are rarer than hens teeth and the very few we know about have exchanged hands for $400+.
V/A- GILLES PETERSON DIGS AMERICA VOL. 2 LP (luv n' haight, usa)
23.98usd/14.60gbp/16.22eur/2188jpy (approx)
*This is the second in the Digs series of compilations and, like Volume I, this album was curated by DJ Gilles Peterson. We'd initially thought Digs would be a series involving different collectors but by popular demand (and because he has more than his fair share of wax) volume two is another collection from the world renowned tastemaker, DJ, and BBC radio host.
EUGENE BLACKNELL- WE CAN'T TAKE LIFE FOR GRANTED 2LP (luv n' haight, usa)
23.98usd/14.60gbp/16.22eur/2188jpy (approx)
*Oakland guitar ace Eugene Blacknell released multiple singles that ranged in style from raw R&B to power house funk. His musical career stretched from the early 1960s when as a talented and sharp dressed kid, he would become the youngest musician from the Bay Area to play the Apollo in New York, to the end of the 1980s when he died too young.
SHAWN LEE & CLUTCHY HOPKINS- CLUTCH OF THE TIGER 2LP (ubiquity, usa)
23.98usd/14.60gbp/16.22eur/2188jpy (approx)
*Clutch of the Tiger sounds like a collection of film-noir tracks run through the Clutchy Hopkins and Shawn Lee magical music machine. It's dusty and mysterious junkyard jazz that's powered by sly beats and other-worldly funk. Famous comic book creator Jim Mahood (who has worked on Spiderman/Marvel, Clerks, Grrl Scouts, Stupid Comics, etc etc) liked the tunes so much he provided the killer artwork for the package! FYI - Inside the album is a hidden code that gives customers a deal on limited edition prints of the Mahfood artwork.

GLOBAL SOUNDS

---
ARTHUR VEROCAI- ARTHUR VEROCAI LP (luv n' haight, usa)
26.98usd/16.43gbp/18.25eur/2462jpy (approx)
*In 1972 a repressive Brazilian military dictatorship frowned on artistic impression that might influence the youth of the country. However, producer, arranger and guitar player Arthur Verocai released a self-titled album on Brazilian based Continental Records that challenged the musical conventions of the day. His subtle protest experimented with new musical directions, and used figurative language to sneak under the censorship radar. Luv N'Haight records is honored to release its first full-length Brazilian album. It's super rare and will appeal to fans of the folksy soul and lo-fi electronic experimentations of American artists like Shuggie Otis or the orchestration of producer Charles Stepney. Closest Brazilian comparisons would be to Tim Maia and Jorge Ben. This unique recording has a touch of folk, more than a hint of funk, jazz style soloing, amazing 20 piece string arrangements, blending of electronics and keyboards with organic sounds, and superb soundtrack style music. "I used to listen to Blood Sweat and Tears, Chicago, Stan Kenton, Wes Montgomery, Jimmy Web, Frank Zappa, Herbie Hancock, Bill Evans and Miles Davis, Milton Nascimento, Bossa Nova, among others," explains Arthur Verocai. "In Brazil we had many musical influences, and by that time there wasn't a hegemonic one in the market. In this way my album reflected a search and musical experimentation. I was in an adventurous mood on this album and that led me to explore new melodic, harmonic and rhythmic paths. Verocai arrived at the 1972 album with a number of accomplishments under his belt. He'd produced the Ivan Lins 1971 album "Agora" which was influenced heavily by the sound of North American soul. He had contributed string arrangements to Jorge Ben releases, too. "I also produced two albums by a singer named C?lia for Continental and the president of the company was delighted with the results. He invited me to produce an album using my own compositions and I agreed as long as I was able to choose the musicians to perform with me. All the strings sessions featured 12 violins, 4 violas and 4 cellos, always with one or two percussionists. The idea of mixing strings with contemporary sounds came from my desire of searching for new paths. I think this album was very rich in terms of both quantity and quality of musicians!" Verocai wasn't messing around with his line-up of musicians, which included Brazilian legends like Robertinho Silva, Pascoal Meireles, Luiz Alves, Paulo Moura, Edson Maciel, Oberdan Magalh?es (Banda Black Rio), Nivaldo Ornelas (Milton Nascimento band) and Toninho Horta. Born Arthur Cortes Verocai in Rio de Janeiro, Brazil on 17/6/1945, he studied music with L?o Soares, Darci Villaverde, Nair Barbosa da Silva, Roberto Menescal and Vilma Gra?a. In 1966 Leny Andrade included his song "Olhando o Mar" ("Looking at the Sea") on her "We Are There" album. Two years later Verocai participated in Musicanossa an event that brought together composers, musicians and singers in presentations to play live in the Santa Rosa Theater in Rio de Janeiro, for which he wrote his first arrangements. The live recording of the event included the songs "Madrugada" and "Nova Manh?", composed in partnership with Paulinho Tapaj?s. By 1968 his main gig was working in Civil Engineering in Rio de Janeiro. He still managed to perform and participate as a composer at many of Brazils famous Festivals of Music. He was working with artists like Paulinho Tapaj?s, Elis Regina, Creuza Maria, the Golden Boys, and Evinha. In 1969 Arthur Verocai began his professional career as musician and arranger. He scored the music for the theater show "Is The Greater", and wrote his first arrangements for orchestra. He arranged records by the Ter?o, Jorge Benjor, Elizeth Cardoso, Gal Costa, Quarteto em Cy, MPB 4, C?lia, Guilherme Lamounier, N?lson Gon?alves, Marcos Valle, and others. His music also appeared in the musical "The Life of Braguinha", alongside Elizeth Cardoso, Quarteto em Cy, MPB4 and Sidney Magal. By 1970 he was writing for other groups and regularly composing music for multiple TV shows and incidental music for TV series. The 1972 self-titled album allowed Verocai to take his interest in instrumental music even further. "I always wanted to compose soundtracks in great style, as in the cinema, but this wasn't possible with television work," he says. "My opportunity came when I was recording this album. I created a rhythmic cell in the acoustic guitar with the harmonic line. I added bass and the non-conventional drums and the percussion with a very smooth orchestration in blocks (four trumpets and a flute) plus the delicate touch of the strings (12 violins, 4 violas and 4 cellos). At the end of the song, Oberdan Magalh?es played and sang with his flute." The resulting track is "S?lvia". "Presente Grego" is perhaps the funkiest track on the album. "This song was influenced by American soul and funk," says Verocai. "By 1972 many of the musicians of my generation were feeling the same influences. Because of our exposure to all many musical influences, we put a distance between us and the conventional recording styles. "Presente Grego" means "Greek gift." It is an expression that comes from the horse of Troy, a gift from the Greeks that hid the warriors that defeated the Troyans. Likewise, the military dictatorship, under the appearance of a good government, practiced censorship and oppression", he explains. In addition to the funky soul elements the album features many solos from artists obviously well schooled in Jazz. Check the soloing in "Pelas Sombras" or "Karina", where saxes blow hard and true against the backdrop of Brazilian rhythms. "My musical preferences go from J.S. Bach and Villa-Lobos, to jazz musicians like Tom Jobim, Milton Nascimento, Miles Davis, Herbie Hancock, Oscar Peterson, Wes Montgomery and Bill Evans," explains Verocai. "I remember Edson Maciel, was invited to a studio session at 9 AM and was to perform a solo on "Karina." He asked us to wait for a while because he wanted to be inspired by some "cacha?a" (a Brazilian liquor made from distilled sugar cane juice). While rehearsing, he asked for a little more "cacha?a" to bring on some more inspiration. This happened twice until he found his inspiration and performed a tremendous solo!" remembers Verocai. In the years after the album release Arthur Verocai became a music advertising executive, creating and producing albums for customers like Brahma, Fanta, Petrobra's, South America, Souza Cruz and was even honored with the Colunistas Prize in Advertising. Since 1983 he is the main proprietor of Studio "V" - House of the Sound and in 2002 he released a solo album "Arthur Verocai - "Saudade Demais" featuring a collection of his work as composer, including some unreleased songs. Arthur Verocai's musical peer Ivan Lins has this to say about his great friend, "Arthur is a very dedicated musician. He has always been. Not only dedicated but very talented also. He made this record years ago just for the fun of it without much publicity. And now will strike back. That's great!"
TRIORGANICO- CONVIVENCIA LP (now again, usa)
18.98usd/11.56gbp/12.84eur/1732jpy (approx)
*A Southern Californian garage-band influenced by music of the Latin American diaspora? Forty years ago that might have described a psych outfit, or an ensemble that emulated Santana. In 2009 it describes a wondrous little combo who have returned to Latin jazz's raw, minimalist roots and have recorded a self-titled album drenched in history, yet defiantly modern: Convivencia. Triorganico – Pablo Calogero on saxophones and woodwinds, Ricardo "Tiki" Pasillas on percussion and Fabiano do Nascimento on guitar – formed in Calogero's garage. "We would simply get together to listen to music, write music, share ideas and research music," the Rio De Janeiro bred do Nascimento states. "We created a musical chemistry… even though we came from very different musical backgrounds, we can understand each others musical language." The band set up a weekly residency in Downtown LA, playing a variety of original compositions and cover songs from their favorite musicians. Songs by Baden Powell, Hermeto Pascoal, Moacir Santos and other Brasilian legends featured prominently. The idea to record happened, in keeping with the band's namesake, organically: "It came to us that we could record our music, on our own, easily, using the technologies of today," do Nascimento laughs. "Anyone can make a record these days right? So we started recording our ideas as a Pablo's garage, using, as he called it, 'guerrilla tactics.'" The result is wholesome album that rambles purposefully through the wonders of Brasilian bossa nova influenced jazz and spreads into throughout the musical melting pots at the center of its creator's multi-cultures. Their album is a warm, acoustic affair that, as a filling entrée amongst glitchy, electronic-based appetizers, feeds the soul.

GIFT CERTIFICATES

---
gift certificates are always available in any denomination and come in a envelope ready to be stocking stuffed, slipped into pockets or dispensed in any way you see fit. they can be paid for in cash, credit card (visa, master card or discover) or paypal in person, phoned in or via email. gift certificates not paid for in person can either be mailed to you, or we can keep it in shop if the recipient plans to use it for mail-order.

ADDRESS

---
tequila sunrise records
525 w. girard avenue
(btwn 5th and 6th streets)
philadelphia, pa 19123

SUBWAY: blue or orange line to girard ave TROLLY: 15 to 5th street BUS: 57 to girard; 47 to girard



t/us: 1215 965 9616

t/uk: 0203 004 8357

e: ajv@tequilasunriserecords.com

u: www.tequilasunriserecords.com

b: www. tequilasunriserecordshop.blogspot.com

f: tequila sunrise/facebook

m: www.myspace.com/tequilasunriserecords

t:www. twitter.com/tequilasunriser



HOURS

---
monday: 12:00-6:00pm/est
tuesday: 12:00-6:00pm/est
Wednesday: 12:00-6:00pm/est
thursday: 12:00-8:00pm/est
friday: 12:00-6:00pm/est
saturday: 12:00-6:00pm/est
sunday: 12:00-6:00pm/est
---