NEW ARRIVALS AND RESTOCKS
THURSDAY, OCTOBER 22
---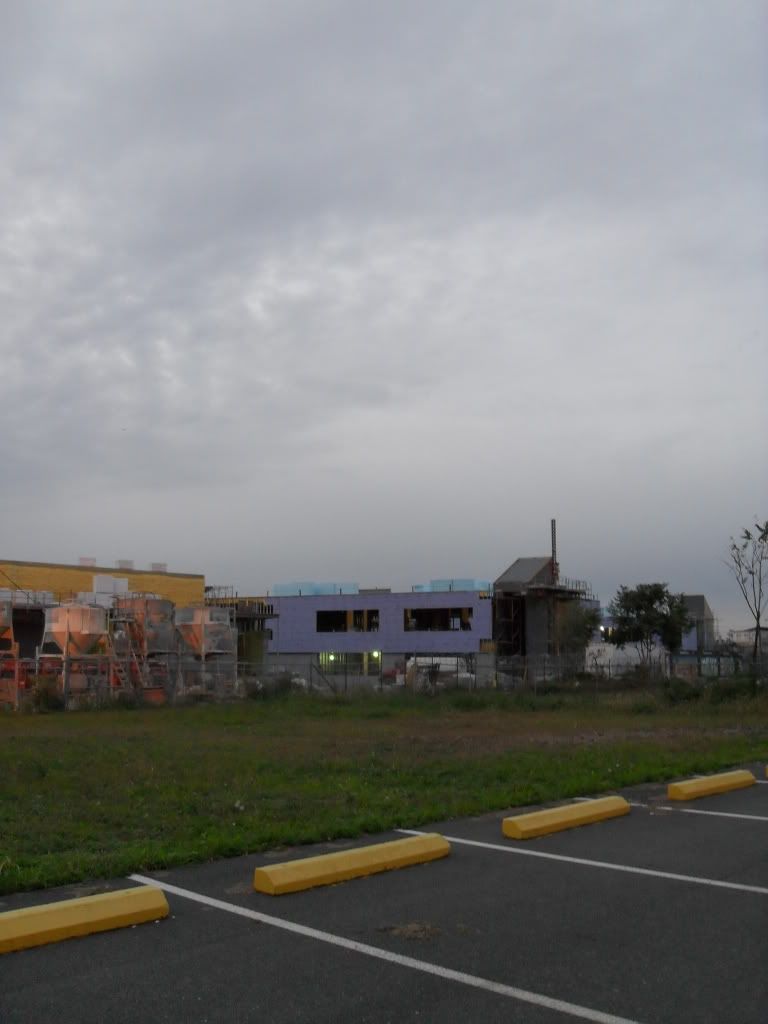 thanks for looking.


after a week or so of rain and gray, the PHL has been blessed with some beautiful sunny and mild days this week. take advantage of the fall reprieve and get on over to the shop to stock up on some of this weeks new (and of course, restocked) essentials: new bauhaus edit 12 via slow to speak (plus a ton of s2s restocks… get em now, so you can say 'i remember when' in the future); double vinyl version of soundway's latest, tumbele; golden ring lp; thai beat a go go lp; albert ayler and sun ra reissues via esp-disk; 99 records restocks; loft classics 12s, plus more expected later today/tomorrow… as always check the tequila sunrise records facebook page and/or twitter feed for up-to-the-minute new arrivals and restocks.


new fall hours (note thursday 12-8 and friday 12-6)!



monday: 12:00-6:00pm/est

tuesday: 12:00-6:00pm/est

Wednesday: 12:00-6:00pm/est

thursday: 12:00-8:00pm/est

friday: 12:00-6:00pm/est

saturday: 12:00-6:00pm/est

sunday: 12:00-6:00pm/est



gracias


anthony vogdes


as always, many of these titles are in very limited quantity, so if you're interested in anything listed below and can't make it to the shop you can make a purchase via paypal or over the phone with a credit card and pick them up later or have them shipped (see more information below). i will no longer hold records. sorry.


prices are subject to change without notice.


prices do not include shipping and handling. for those of you shipping within the continental united states I offer a 5.00usd flat shipping rate for any amount of records and/or compact discs. shipping cost for international orders are calculated on an order by order basis. payments for orders can be made via paypal or with a credit card by telephone between 12-6pm/est.


i also offer bike messanger service via timecycle couriers. for the low cost of 10.00usd i can deliver any amount of records and/or cds you wish to purchase to your center city philadelphia location (this includes some parts of south, west and north philadelphia) within two hours (and for those of you who need your records even faster, we also offer 'rush' service for the low flat rate of 20.00usd for any amount of records/cds delivered to you within one hour). of course, we are still more than happy to ship records via the usps within philadelphia. orders placed before 5pm/est will ship out that evening and should reach their destination by the following day.


PICKS OF THE WEEK

---
BAUHAUS- BELA LUGOSI'S DEAD: SLOW TO SPEAK REMIX 12" (slow to speak, usa)
13.98usd/8.44gbp/9.36eur/1270jpy (approx)
*a perfect heralding of the special morbidity that is Halloween, 'Bela Lugosi's Dead'---the obscure 12"-only masterpiece from indisputable goth/rock kings Bauhaus -- finds itself under the scruple of the scalpel wielded with curious biological fascination of self-endowed surgeons Slow To Speak. While his body remains mostly intact, a few 'arrangements' have been made to Mr. 'Lugosi's' corpse: the pettiness of a few vocal mishaps are swept away and the entire bone structure extended to uncanny length to produce a concentrated specimen of dark, funky percussive rock mastery. Not shying away from the allegedly childish implications of this special time, Slow To Speak embrace them ten-fold, blowing into their trumpets of dark calling the clear echo of gruesome display and musical fascination of aural celebration, the edit's stripped down, haunted wailings a cursed display of grotesque celebration that beckons forth the children of the night to put down their keyboards, espresso-machines and whatever other modern tools of wage-labor to march in unison to the dark calling of the equinox. Obviously this mutated savagery has made 'Lugosi's' corpse primed and ready for the party or individual autopsy, and for this purpose his remains should be exploited to the maximum effect. We can only hope that his spirit lives on through this especially limited, hand-silk-screened-sleeve release to haunt future generations unprepared for the fury of Bauhaus' exceptionally noteworthy work… One-sided release, with Sicksheep (Kenny B. Harris) etching on the B-side.
HAKI R.MADHUBUTI- RISE VISION COMIN' 12" (slow to speak, usa)
13.98usd/8.44gbp/9.36eur/1270jpy (approx)
*breathtaking self-conscious free-jazz masterwork, 'Rise Vision Comin'' summarizes pre-facto 30 plus years of musical and theoretical/political expression from renowned activist/scholar/free-jazz pioneer Haki R. Madhubuti. Situated squarely in the uncomfortable strata between rigid return-to-Africa nationalism & integrationist reformism, Madhubuti chose to spread his complex & dynamic philosophical systems through the disarming & indelibly impressive poetic musicality of the new burgeoning spiritual jazz aesthetic, and his music, despite being absolutely impossible to acquire, remains timeless & unforgettable over 30 years after it's creation---the dawning of his musical and literary career. The disarming quality of Haki R. Madhubuti & Nation's music lends it's social proclamations a disarming, harmonic beauty without watering-down it's intended message---a bizarre fusion that, at once comfortable, never quite resolves itself in the dichotomy of it's choosing. Here 'Rise Vision Comin',' Madhubuti's magnum opus, finally receives the respect it deserves with this single-sided 12" pressing with Japanese Obi from NYC's Slow To Speak---a perhaps overdue but nevertheless imperative recognition of this perfectly crafted private jazz landmark.
V/A- TUMBÉLÉ! BIGUINE: AFRO & LATIN SOUNDS FROM THE FRENCH CARIBBEAN, 1963-74 2LP (soundway, uk)
23.98usd/14.47gbp/16.06eur/2179jpy (approx)
*shop favorite from a few weeks back, now available on vinyl… Often overlooked in the English-speaking Caribbean, the scattering drums and soaring clarinets of the biguine ruled the airwaves and dancefloors of Martinique and Guadeloupe in the 1960s. This album showcases the vibrancy of the scene on the islands in the '60s and '70s -- a scene that would go on to develop the all-conquering sound of zouk in the '80s. Uptown bands like Ensemble La Perfecta and Les Loups Noirs combine heavy rhythms and psychedelic effects in an inimitable style -- check out the crazed "Jet Biguine" for a better idea! The deep and introspective sounds of Monsieur Dolor and Guadeloupean hero Robert Loison show the deep African roots of the music -- songs born out of the plantations, with an insistent rhythm and mournful vocals that are unique to these islands. Overlooked outside of Paris, Montreal and the French Caribbean for many years, this collection redresses the balance by presenting the vital sounds of Martinique and Guadeloupe -- missing pieces of the musical jigsaw puzzle of the Caribbean.

ROCK AND PSYCHEDELIC

---
THE GOLDEN RING- IRANIAN 60'S STYLED GARAGE AND OTHER EXOTIC SOUNDS LP (persianna, spain)
29.98usd/18.09gbp/20.08eur/2725jpy (approx)
*As collectors continue to explore and discover new music from around the world, one country that's starting to gain momentum is Iran. Iran has been a mystery to collectors for many years, and even today it remains a blackbox to most. Within the rubbles of Iran's lost musical history comes Golden Ring, one of the first, and most prominent Iranian garage groups from the '60s. Based in Tehran, Golden Ring recorded and released a series of songs on 7" during the late '60s and early '70s before disbanding. They were one of the first Iranian bands to be influenced by Western music such as The Beatles, combining traditional Iranian instrumentation and melodies with structures found in the UK and North American rock and pop. This combination resulted in an Iranian take on garage music during the genre's climax. One of the members of Golden Ring, Arif, later went on to become a solo artist, and over time became one of the legendary artists within Iran's musical landscape. His solo material spread across 45's, soundtracks and generations of fans. Sadly Golden Ring never recorded or released a full length album, but through a lot of hard work and effort we are pleased to offer a full length compilation of Golden Ring's music for you to enjoy. Limited to 500 copies.
V/A- THAI BEAT A GO-GO VOLUME 1: WILD AND ROCKIN' SOUNDS FROM THE LAND OF SMILE LP (subliminal sounds, sweden)
27.98usd/16.89gbp/18.74eur/2543jpy (approx)
*Finally on vinyl, volume 1 of the legendary Thai Beat compilation, originally released in 2004, including two awesome previously-unreleased tracks! Incredible and ultra-rare recordings from Thailand in the 1960s. The amazing Thai Beat A Go-Go, which concentrates on red-hot Thai curry rock n' roll, Shadow music string bands, cosmic surf instros, mad garage/beat, mystic go-go organs, wild guitar rave-ups and psychedelic mind-benders, exotic female singers, funky and soulful with extreme sensuality and emotions, surreal and groovy, all with a totally otherworldly Thai flavor. Experience the blossoming Bangkok night club scene with the exotic bar and lounge go-go bands! These recordings have a sound that's completely inexplicable despite the use of standard rock instrumentation and song structures, combining a fascinating and primal version of rock n' roll, surf, and r 'n' b -- sometimes all in one song. Don't miss this ultimate wild rockin' Thai '60s compilation. Limited edition of 1,000 copies worldwide. Housed in a beautiful full-color gatefold sleeve.

JAZZ

---
ALBERT AYLER- BELLS LP (esp-disk, usa)
23.98usd/14.47gbp/16.06eur/2179jpy (approx)
*Remastered one-sided LP on 180 gram clear vinyl with screenprinted logo. Hand-numbered, limited edition of 1000… Bells is the celebrated set that overjoyed the audience at New York's Town Hall on May 1st, 1965. It's a ferocious, twenty-minute romp containing excellent group improvisation and Ayler's signature military-themed melodies. The performance marks an important shift in Albert's music: towards blurring the lines between composition and improvisation. It is also the debut recording of Charles Tyler. Reissued on 180 gram transparent vinyl with screenprinted Bells logo on the blank side.
SUN RA- THE HELIOCENTRIC WORLDS OF SUN RA VOL. 1 LP (esp-disk, usa)
23.98usd/14.47gbp/16.06eur/2179jpy (approx)
*Remastered on 180 gram vinyl. Hand-numbered, limited edition of 1000. The astonishing sessions that went light years beyond 'free jazz' improvisation to create a music of deeply felt, explosive and gentle gesture made from sound itself without reference to previous notions of melody or harmony are now reissued on 180 gram vinyl with Sun Ra's original, self-created cover art. Recorded by Richard Alderson on April 20, 1965, this set of tunes finds Sun Ra breaking ground by using synthesizers and having the Arkestra musicians double on percussion.

HOUSE, TECHNO AND DISCO

---
ESG- ESG 12" (99, usa)
11.98usd/7.23gbp/8.02eur/1088jpy (approx)
*shop favorite restocked… Still sounding as fresh as when first released some 25 years ago, this EP, produced by Ed Bahlman for his label, 99 Records, is a classic. Much sampled by DJ's and record producers all over the world, includes "You're No Good", "Moody", and "UFO" with original picture sleeve. Timeless!
ESG- ESG SAYS DANCE TO THE BEAT OF MOODY 12" (99, usa)
11.98usd/7.23gbp/8.02eur/1088jpy (approx)
*shop favorite restocked… Great ep with the magic 'Moody' plus 'Dance' and 'The Beat'. Finally repressed by the original artist/label. Must have
LIQUID LIQUID- OPTIMO/CAVERN 12" (99, usa)
11.98usd/7.23gbp/8.02eur/1088jpy (approx)
*shop favorite restocked… grey area reissue of this rare ep by liquid liquid, the groundbreaking artschool-guys band who mixed Nu Wave with Funk, Disco and Polyrhythmics. Featuring the original artwork, but strangely enough there's a track missing. Still essential.
LIQUID LIQUID- DIG WE MUST 12" (99, uk)
15.98usd/9.64gbp/10.70eur/1452jpy (approx)
*shop favorite restocked… Early 80's Progressive postpunkfunk. Superb 12'' in original picture sleeve. Heavily sampled and a must for your collection.
DAN HARTMAN- RELIGHT MY FIRE: VICTOR ROSADO MIX 12" (east end, usa)
11.98usd/7.23gbp/8.02eur/1088jpy (approx)
*Classic disco track from Dan Hartman with Loleatta Holloway on backing vocals re-pressed on the East End imprint with a new edit by Victor Rosado. Flip for the original including the amazing 'Vertigo' prelude which turns this into a disco bomb. Devastating.
PHREEK- WEEKEND 12" (east end, usa)
11.98usd/7.23gbp/8.02eur/1088jpy (approx)
*The cheeky East End label with a Victor Rosado version og Phreek's 'Weekend'. Flip for the essential original version produced by Leroy Burgess and Patrick Adams!
V/A- LOFT CLASSICS VOL. 1 12" (loft classics, usa)
12.98usd/7.83gbp/8.69eur/1179jpy (approx)
*tracks: sun palace- rude movements; atmosfear- outer space; powerline- journey. this amazing compilation series, and long time shop favorite, in stock for the first time. inspired by david mancuso and his new york loft parties (and in many ways, inspiration for, the slow to speak titles listed below), where he played a broad variety of music, and inspired people like Larry Levan and Frankie Knucles and countless others...''Rude Movements'' has nearly an ambient vibe built around a gentle rhythm guitar and an uncanny synth layer that brings a mystic touch to it. Solo Keys are still pretty much inspired by Disco but the whole atmosphere is rather that of a gentle chill-out.
V/A- LOFT CLASSICS VOL. 2 12" (loft classics, usa)
12.98usd/7.83gbp/8.69eur/1179jpy (approx)
*tracks: the crusaders- street life; johnny hammond- los conquistadores chocolates; dexter wansel- life on mars… ''Street Life'' features vocals by Randy Crawford and has been a longtime favourite of Theo Parrish.
V/A- LOFT CLASSICS VOL. 3 12" (loft classics, usa)
12.98usd/7.83gbp/8.69eur/1179jpy (approx)
*tracks: war- the world is a ghetto; david williams- come on down boogie people; the rhythm makers- zone…
V/A- LOFT CLASSICS VOL. 5 12" (loft classics, usa)
12.98usd/7.83gbp/8.69eur/1179jpy (approx)
*tracks: the meters- ain't no use; brass construction- movin'; the beginning of the end- when she made me promise…
V/A- LOFT CLASSICS VOL. 7 12" (loft classics, usa)
12.98usd/7.83gbp/8.69eur/1179jpy (approx)
*tracks: miroslav vitous- new york city; dennis coffey- wings of fire; crystal grass- crystal world…
V/A- LOFT CLASSICS VOL. 11 12" (loft classics, usa)
12.98usd/7.83gbp/8.69eur/1179jpy (approx)
*tracks: francine mcgee- delirium; don ray- standing in the rain; jah wobble/jaki liebezeit/holger czukay- how much are they…
CLOUD ONE- ATMOSPHERE STRUT LP (pap, usa)
12.98usd/7.83gbp/8.69eur/1179jpy (approx)
*shop favorite restocked… Re-issue of this wonderful Patrick Adams and Peter Brown produced album with it's unique, influential mixture of epic, spaced out, jazz-funk drenched disco. Sampled a million times, this is a true classic from '76! Essential.
CARESS- CARESS LP (pap, usa)
12.98usd/7.83gbp/8.69eur/1179jpy (approx)
*shop favorite restocked… another soul gem from the Peter Brown/Patrick Adams camp, it's Caress with their self titled debut record. Originally released in 1977 on the PAP label, Caress was the brainchild of super producer Patrick Adams. Incredibly soulful lush string and horn arrangements give Caress a very mellow laid back sound. Standout tracks include "Opportunity", "Lies, Lies, Lies", and the mellow funky "I Can't Let You Walk Away". Caress is a must for the modern soul/disco lover.
DAYBREAK- EVERYTHING MAN/I NEED LOVE 7" (pap, usa)
9.98usd/6.02gbp/6.68eur/907jpy (approx)
*shop favorite restocked… reissue of classic patrick adams production on pap, originally released in 1977.
DENNIS MOBLEY & FRESH TASTE- I'D DO ANYTHING FOR YOUR LOVE 12" (pap, usa)
11.98usd/7.23gbp/8.02eur/1088jpy (approx)
*shop favorite restocked… p&p records! Dennis Mobley's I'll Do Anything For Love is a stompin soul disco classic that is guaranteed to give you that warm fuzzy feeling inside. The B-side is a beat heavy, cover of Stevie Wonder's classic Superstition with crazy, spaced-out key antics.
THE BEATLES- A DAY IN THE LIFE 12" (slow to speak, usa)
13.98usd/8.44gbp/9.36eur/1270jpy (approx)
*shop favorite restocked… In their infancy no one could have fathomed the Beatles would eventually transform into the quintessential symbol of the counterculture movement of the 1960's. Until their first U.S. tour, they represented all that was good and fair in the world of early 1960's nuclear society, gaining worldwide pop stardom for their catchy songwriting and heartthrob appeal. Shortly after their stay in the United States, however, something changed. Exposed to the emerging L.S.D. culture of the then budding counterculture movement, The Beatles released "Sergeant Pepper's Lonely Hearts Club Band," the album that immediately served as THE soundtrack to this new and total transformation of the very parameters of the socially acceptable and psychically possible. The Beatles represented a threat to the status quo if only because they proved that the consumption of L.S.D. radically expanded and matured perceptions both political and metaphysical rather than completely demolishing basic cognitive capacities of the individual. The fact that the Beatles became indescribably doper with the onset of psychedelic experimentation was the testament to the youth of yesterday that L.S.D. could do more than cause social disintegration; to the contrary, the expansion of social awareness and comradery is the first accomplishment of L.S.D.'s introduction into society on a mass social scale. This newest 12" from Slow/To\Speak's Francis Englehardt and Paul Nickerson features a full side 12" pressing of "A Day in The Life"
BLACK SABBATH- PLANET CARAVAN/SOLITUDE 12" (slow to speak, usa)
15.98usd/9.64gbp/10.70eur/1452jpy (approx)
*shop favorite restocked… compiled by Francis Englehardt and Paul Nickerson for Slow To Speak and featuring two of the more understated Black Sabbath works of mastery. Most are familiar with the infamous Sabbath, the band that pioneered the modern-day use of the power chord, the indisputable predecessors of metal and hardcore that spent their days consuming copious amounts of drink, then drug, to the chagrin of the record labels, the critics and conservatives of their homeland U.K. and the world abound -- and managed to churn out some the dopest and most infectious rock records spanning throughout the 1970s while they were at it. Black Sabbath represented the unabashed hedonism of their time, freely submitting their bodies and minds to the uncontrollable sway of consumption while committed to the most pure and basic essentials to the playing and recording of music. 'Planet Caravan' and 'Solitude' are both atypical selections from Sabbath's expansive catalog that capture those seldom moments of breathtaking clarity that shined through the clouds of self-imposed haze, proof that even in the most dazed and confused states of addiction, individuals can still manage to excavate those most deeply burrowed pieces of truth in the chasms of their soul, to shine the light of knowledge for all to see, hear and experience for themselves. These stunning pieces of murky, dark, cryptic beauty just go to show that even in the deepest gutters of humanity's dark underbelly, the light of spirit lives on with determined vigor. Indeed, those most depraved and lost souls have within them potentially its most fertile breeding ground.
KATE BUSH- SUNSET/EGYPT/PI 12" (slow to speak, usa)
13.98usd/8.44gbp/9.36eur/1270jpy (approx)
*shop favorite restocked… Master-articulator of dynamic and solitary convolution, the science of the soul; capable of slaying foes with the delicate power of her voice, the clever dexterity of her linguistic versatility---and yet as fierce and unsparing in character and spirit as any warrior queen, choosing the feminine façade of shy frailty from which to ambush her audience with cunning wisdom & armor-piercing analytical genius: Kate Bush, gifted singer/songwriter extraordinaire, teen prodigy, intrepid stoic, maser interpreter of the coded secrets of the soul. At the age of 16 she was awarded with a full record-deal from EMI, given creative freedom, and allowed to wander the artistic path of her choosing. Her debut "The Kick Inside" was a massive success, leading to world tour (her first and last) and worldwide acclaim. Rather than be swallowed whole by her own celebrity spectacle, Bush chose the quiet reclusion of her creative havens, recording 7 more albums out of sight while very much in mind. Her unparalleled, inimitably idiosyncratic enunciations of the complex subtleties of love, the simple beauty of the human struggle & the natural world, balanced with the social and political consciousness of the most learned intellectual, all delivered with the disarming beauty of her prodigious songwriting & skilled musicianship: the perfectly rounded artist, one of the best of our time, or any for that matter, Kate Bush must and will be recognized as one of the best. It is for this reason precisely that Slow To Speak has set out to bring fresh attention to her long-established brilliance, featuring three of her most outstanding works, "Sunset," "Egypt" and "π," for the latest in their series of limited-edition high quality classic reissues. Uncompromising, ingenious, dashingly intelligent and, most importantly, capable of articulating the seemingly inexplicable mechanics of social relation, internal tumult, external wonder, Bush has always remained unashamed of her talents, prepared to exploit and negate her image as "singer/songwriter" as she's seen fit, at once embracing and then rejecting her own status as celebrity in remaining stubbornly committed to her striking, sublime, immaculate art.
DON CHERRY- MALKAUNS/BROWN RICE 12" (slow to speak, usa)
13.98usd/8.44gbp/9.36eur/1270jpy (approx)
*shop favorite restocked… It's been said that Sun Ra is the cosmic champion of Jazz, the man of genius from outer space sent to Earth to reinterpret the message of our celestial ancestors through his music. Well, if Sun Ra is from another galaxy, Don Cherry is from another dimension entirely, a man so hauntingly original and seemingly unrooted that he defies origin, heritage, homeland. Most noted for providing the soundtrack for both of Jodorowsky's masterpieces, "Holy Mountain" and "El Topo," Cherry did for Jazz what Ash Ra Tempel and Kraftwerk did for Rock, taking a genre and superceding well beyond its previously demarcated boundaries, demolishing all set rules in seeing in this style the potential for something far more original and expressive than any of his predecessors could've imagined possible and unconcerned with the potential fallout from reactionaries far less gifted than he. Cherry's style is dirty, gritty, unembarrassed, and uncompromisingly experimental. Bound only by his insatiable desire for the uncharted and unheard, Cherry stood for a perverted re-appropriation of Jazz, determined to bring the sound from out of the secluded club or café and out into the streets, through the illegal brothels and sleezy strip-clubs of yesteryear, past the LSD fueled psychedelic romps of the 1960's, on to the meditative reflection of the New Age, and finally upwards into the timeless, limitless space of unknown Universes. It is in this realm that his music has remained, lingering there for eternity as Cherry's eternal gift to mankind. Sadly, only a few have actually heard his genius, and thus the obvious necessity of highlighting some of his more remarkable work. Explore this 12", and then explore more, as the universe of Don Cherry holds far more than the untrained mind could possibly fathom.
ALICE COLTRANE- PREMA/ANDROMEDA'S SUFFERING 12" (slow to speak, usa)
19.98usd/12.06gbp/13.38eur/1816jpy (approx)
*shop favorite restocked, otherwise out of print… Andromeda is a supergalaxy in the universe whose rays extend two billion times brighter and deeper than the light from the sun of our solar system. In the metagalactic cosmos, mighty Andromeda is the celestial, etheric heart in the great cosmic body of the Lord. Inside this magnificent superstructure of spiraling stars, the suffering and sorrows of humanity burn brightly and profusely everyday, and are deeply felt with the heart of the dear Lord. At the coda point of this music, I can hear the Lord's voice as it spoke to me three years ago, saying 'Do you feel like suffering for my love?' I feel the Lord's suffering within my being everyday. Mother Kundalina Shakti pushes inside me. Silkscreened lettering on jacket in gold metallic ink.
THE CURE- OTHER VOICES 12" (slow to speak, usa)
13.98usd/8.44gbp/9.36eur/1270jpy (approx)
*shop favorite restocked… Tracklisting: Side A. Other Voices; Side B,1. The Figurehead 2. The Same Deep Water As You. Compiled by Francis Englehardt & Paul Nickerson for slow/to\speak. screen printed cover.
D*NOTE/STEVE REICH- D*VOTION/COME OUT 12" (slow to speak, usa)
15.98usd/9.64gbp/10.70eur/1452jpy (approx)
*shop favorite restocked… D*Note's "D*Votion" taken from the album Babel. Steve Reich's "Come Out" taken from the album Early Works. The newest reissue from Slow To Speak's Francis Englehardt & Paul Nickerson features a simply timeless, remarkably ahead of its time production from British production collective D*Note. 'D*Votion' really stood alone at its time as an early staple of what would later become the sound strived for by the maturing productions of the late 1990s: not exactly a house record, too versatile to be pigeonholed 'nu-jazz,' simply too good not to withstand petty relegation into a soon-to-be-forgotten category of irrelevant electronic music. 'D*Votion' breaths new air into ailing earlobes, its warm, melodic chord progression, its wisely withheld breakbeat that peaks only at the triumphant end of the track, it's entire movement, a whole, cohesive, masterfully arranged and executed piece that builds with the steady crafted production, a nod to the minimal repetition and lush chord structures of early ambient stalwarts whose use of reiterated waves of basic melodies and wall-high synths established early on the means by which a song can entrance its audience into a sublimely euphoric daze. But more important than the techniques of production and arrangement, some pieces of music contain the precise chords, the very notes, the disposition perhaps, that seem so effective at cutting straight through the shell of socialized resistance to visceral experience that it's appeal can justly be deemed 'universal': objectively, undeniably beautiful. On the flip of this 12" is an example of early, stripped down minimalism from avant-garde composer Steve Reich with 'Come Out,' a repetitive, simple piece of early sampling that builds incrementally in its unsettling, almost haunting air of desolate, filtered echoes of human reflection. Don't miss this limited 12".
THE DOOBIE BROTHERS- LONG TRAIN RUNNIN: DENNIS PEREZ REMIX 12"
(slow to speak, usa)
11.98usd/7.23gbp/8.02eur/1088jpy (approx)
*Dennis Perez remixes, as played heavily by Joe Claussell. The all time classic rock/disco vocal 'Long Train Runnin'' gets the new & most respectful remix treatment from Brooklyn's own Dennis Perez. Taking the original masters of The Doobie Brothers' cathartic masterpiece and remixing it with the classic NYC wit of original disco ingenuity, Perez transforms & elevates the original magic, reformulating & refreshing it's most powerful base elements to create something entirely new -- and yet still definitively classic in it's own contemporary right. With brand new arrangement, direction & instrumentation -- most notably the stunning organ solo that really punctuates the piece right in the midst of classic's triumphant crescendo -- add a new force & vitality to this already timeless production. With a high quality pressing & replica artwork to boot this 12" reinvigorates our historical gaze on the classic disco genre, reminding us that the notorious 'edit' is not the only means by which we can appreciate & re-contextualize the past.
THE DOORS- THE END 12" (slow to speak, usa)
13.98usd/8.44gbp/9.36eur/1270jpy (approx)
*shop favorite restocked… Despite being regarded as one of the chief staples of the sounds and philosophies being developed in the increasingly hedonistic youth culture of the 1960's, performing to enthusiastic and wildly experimental crowds of young people across the country and the globe and championing LSD and psychedelic experimentation at an early age, The Doors, and perhaps more so band leader Jim Morrison, have a met a strange and rather unsavory fate in the annals of historical memory…specifically with the young people of our time, who seemed to have been convinced by some demon whispering in their ear that The Doors were fake, untalented and empty. Perhaps Morison's unrestrained misogyny and deeply committed drug and alcohol use turns off the softened ears of those averse to music devoted to the reveling in the darkest urges of human nature. The Doors' mission was total social-cultural assault; apolitical in nature, it aimed less to expound a specific program and more at shocking and provoking its audiences into spontaneous and uncontrolled spasms of unrestrained desire. The deeply entrancing yet violently offensive effect of their songs carry this imputed unlocking of social constraint directly into the earlobes and subconscious netherworld of it's listeners, and it's no wonder that many of their most memorable performances literally resulted in the entire audience rioting, leading to an obligatory police presence at many of their concerts (ostensibly this was to prevent Morrison from committing one of his frequent violations against laws of decency, but the concern of broader social outbreaks of debauchery were implicit). Perhaps the resistance that generations of our current times put up reveals their inability to even grasp at the base level music whose appeal should be as obvious as the basic pull of sexual or violent urges; and let there be no doubt that the unlocking of these desires are one of the last weapons the youth can wield against the increasingly boring and unsurprising social script written by the demigods of quasi-celebrity and stale culture, dispersed through every available outlet of mass & minute media, and acted out over countless dinner dates, rock concerts and club nights to the detriment of what we might call, simply, real lived experience, the present. "How many of you are REALLY alive?
LAMONT DOZIER- GOING BACK TO MY ROOTS 12" (slow to speak, usa)
11.98usd/7.23gbp/8.02eur/1088jpy (approx)
*Side A. Going Back To My Roots; Side B. Going Back To My Roots (African Drum Outro)
CHARLES EARLAND- LEAVING THIS PLANET 12" (slow to speak, usa)
15.98usd/9.64gbp/10.70eur/1452jpy (approx)
*shop favorite restocked… a heavily-played classic at David Mancuso's Loft parties, Charles Earland's "Leaving This Planet" encapsulates the visionary appropriation of the early NYC disco scene: an uptempo funky Jazz masterpiece that spoke to the precise moment of divine convergence that was NYC's underground dance community, and in so doing, secured it's place in the annals of musical and cultural immortality far beyond it's originally intended role. "Leaving This Planet" explicates both lyrically & musically, verbally and viscerally the basic platform of early club culture: a veritable antithetic to organized political action, and yet deeply political in it's own (possibly unconscious) right. A longing not just for immediate and total escape from the physical and spiritual plight of modern American urban poverty, but, in fact, an actually cohesive, organized and structured fraternity that applied a philosophy formulated from direct experience under the hardships of alienated material existence to the latter's objective stranglehold on passion, expression and cultural mobility, establishing a politics of the everyday that was practiced with tenacity and resolved, determined to abolish banal drudgery in favor of a new utopian vision: theoretical architecture constructed on top of the cold, estranging urban landscape of American inner-city plight. The early pioneers of NYC's underground have demonstrated for us continually through their example & legacy (which we should always reinvent & re-theorize for our own needs, of course) that to truly escape the hardships of this world requires an uncompromising exploitation of it's most base material simplicities, their direct reconstruction and re-appropriation, not for the continued service of the superstructures of economic and social division, but for the purposes of human need, human passion, human necessity: in service of LIFE. Compiled by Francis Englehardt & Paul Nickerson for slow/to\speak, featuring an exclusive B-Side by anti-philosopher DG9...there are no leaders...
BRIAN ENO- BA-BENZÈLÈ/SUBTERRANEANS 12" (slow to speak, usa)
13.98usd/8.44gbp/9.36eur/1270jpy (approx)
*shop favorite restocked… Brian Eno is one of the true pioneers of electronic music; from the very beginning of its inception, as one of the most in-demand studio producers of his era, he served as one of its most eager disseminators, accomplishing some of the first syntheses of rock, experimental and electronic music -- and delivering it to popular audiences previously unimagined before his time. In the strangely familiar alien tones & effects of the then excessively intricate and virtually inaccessible synthesizers of the early 1970s, Eno perceived in electronic production the key to popular music's transcendence, its elevation to the level of true intellectual & artistic expression -- an expanse of seemingly endless potential that allowed not only the seasoned & qualified composer to express himself through the new electronic sound, but also provided entrenched genres the opportunity to discard with their embedded orthodoxies & breathe a whole new air of life into their creative process & product. His work with avant-garde trumpet player John Hassell is a deeply inspiring example of this early pioneering. Hassell was himself obsessed with atypical scales & unfamiliar instrumentation, only in his case, he was convinced that in the most remote regions of Earth's untouched & undeveloped sonic landscape lay the most potent tools for music's superseding to the domain of sublime experiential transcendence. With Eno's prowess at the opposite end of the technological scale, the two produced some of the most wildly divergent co-existences of sound, mixing the unsettling tones miraculously produced from Hassell's trumpet -- which were for the most part, inspired by traditional forms of obscure world music -- with the strange warmth of Eno's comforting synth chords & melodic disposition to create music that is at one moment deeply warm, comforting and pleasing to the ears -- only to morph into something suspiciously unfamiliar, uncharted and singularly abrasive -- beautiful still, but unsettling nonetheless... the perfect balance. But it was Eno's work with legendary rock/pop/post-punk superstar David Bowie that demonstrated the breathtaking potential of Eno's electronic aesthetic, its integration into the most resistant of musically-opposite fields, and its true transcendent potential. 'Subterraneans' is the quintessential tragedy in song, a piece that needs no definite lyrical tale to relate its truly melancholic expression, its very notes, its distorted, shivering wails of possibly human melodic groans, its sub-bass synth pads, the only necessity for full expression: undeniably Eno's masterwork. It weeps, not through the deceiving over-intellectualization of poetry, but rather through the pure expression of tonal & melodic sound. This is the essence of Eno's contribution to modern music. Compiled by Francis Englehardt & Paul Nickerson for Slow To Speak. Silkscreened lettering on jacket with glitter.
EDDIE HAZEL- MAGGOT BRAIN/CALIFORNIA DREAMIN' 12" (slow to speak, usa)
15.98usd/9.64gbp/10.70eur/1452jpy (approx)
*shop favorite restocked… Undeniably one of the most brilliant songs ever created, "Maggot Brain" has rightfully achieved a place of eternal reverence in the history of modern music. Recorded in 1971 as Funkadelic was really coming into it's own, the track features the inestimable talents of then 21 year-old guitarist Eddie "Smeero" Hazel. The original guitarist for the Parliaments and Funkadelic, Hazel recorded the breathtakingly mournful guitar solo featured in "Maggot Brain" during a time when the aesthetic of P-Funk was really being mapped out and formulated proper. "Maggot Brain" conjures up the same sensation each time its heard, regardless of what listener: the feeling that this song encapsulates all of the wallowing misery and deepest sorrow the universe over, as Hazel's guitar pours out his unparalleled expression of universal despair with such natural propensity it would appear the young man literally carried the entire world's sadness on his shoulders alone. Hazel was one of the few musicians that lived his instrument, capable not only of expressing himself through its medium, but the whole of universal spirit, a portal to the soul that only he seemed capable of unlocking through his invigorating delivery and range. In a way, Hazel's cover of "California Dreamin'" is the essence of his sound, as without effort Hazel morphs the restrained depression of this former pop hit into all-out, exposed despair, unafraid to confront his listener with the hardships of the human condition without concealment or dumbing aversion. The gorgeous, heart wrenching "From the Bottom of My Soul" leaves no doubt to the pain Hazel must have endured daily for reasons unknown to us. What we know with complete certainty is that his music speaks to us, manages to reflect back to us our own hardships in an act of grace, and continues to take our sorrow, perhaps unexpressed or concealed previously, and bare the burden of its oppression, to free us for that small moment of blissful relief as we drift into Hazel's uncontested domain of expressivity.
JOE JACKSON- STEPPIN' OUT 12" (slow to speak, usa)
13.98usd/8.44gbp/9.36eur/1270jpy (approx)
*shop favorite restocked… Sincerity should always be considered a chief virtue in the creation of music, regardless of what purpose or practical application one intends. What could be called a standard code by which one ought to go about mapping out songs should first and foremost dictate that no piece is created for the wrong reason. This is not necessarily a edict on the base-required sophistication of a record, and let this be clarified: of the infinitely diverse moments of experience the subject has and will encounter in their short life, every increment need representation, explication, aural verbalization. Different artists maintain a sort of specialized place of expertise whereby their endowed brilliance elucidates that specific moment of common plight, joy, sorrow, anger and is able to symbolize, represent if you will, the universality within this moment for the communal identification of those lucky enough to listen. This latest of reissues in the Slow To Speak catalog, featuring three of Joe Jackson's shining moments of unbarred honesty and communicative genius---"Steppin' Out" (live version), "Trying to Cry" and "Blue Flame"---embody some of our more mournful dispositions as social creatures, trying to establish even the smallest bit of common ground between each other and trying desperately to retain this connection, as we all starve and yet quietly recoil from this needed touch. Jackson refuses the weight of misguided sadness by proclaiming that only in the positive assertion of intimacy and fraternity do we have to the potential to sublimate this difficult opposition within our natural inclinations and rest in peace, fully aware of our inherent shortcomings and depressive potentials. Ultimately what he knows we will all know soon, that only in embracing our social nature can we master and ultimately derive joy in the sometimes terrifying but ultimately beautiful domain of the intimate.
JEFFERSON AIRPLANE- WHITE RABBIT/WOODEN SHIPS 12" (slow to speak, usa)
13.98usd/8.44gbp/9.36eur/1270jpy (approx)
*shop favorite restocked… As the self-promoted vanguard of the generation of 20th century hedonism, Jefferson Airplanes established themselves as a sort of unconscious mouthpiece of the drug culture of the 1960's, an unflinching critic in the unique journey traveled by countless youth of their time, eager to consume, and then consume more, hungry for physical methods of circumventing the normal social routine in favor of the excesses of the new era. More interested in the unseen morphing of perception & consciousness brought about by the casual consumption of both drug & pleasure, sex & communal cohabitation, the band made it their mission to observe, chronicle and then perform the ensuing internal turmoil, often something darker and more profound than some exercise in irresponsible self-gratifying release. Their haunting, original ballads of the dazed & confused captured the moment of panic, confusion, disoriented euphoria, all mixed together in an indescribable experience of altered perception: that very moment at the crossroads of the taboo and the perverted when societal parameters set up originally for the protection of the species have finally become irrelevant with humanity's superceding of survival in it's frequently self-destructive quest for knowledge of self, mind, ego. With these selections from Slow To Speak, songs that whisper of dark secrets of human consciousness forgotten & rediscovered anew under the influence of post-industrial vertigo, the warning is spelt crystal clear for all to read: that when consuming the mind-altering, the proper techniques and the appropriate intentions in executing this self-exploratory ritual are imperative. For when the individual, confronted with the massive accumulation of dead technologies and the hallow toys of dreaded leisure, chooses punitive self-flagellation via the consumption of psychedelics in hopes of ridding themselves of the very fields of consciousness that operate unchallenged in modern class society, they risk unleashing the monsters of suppressed desire & unconscious despair, an act of utter self-destruction that spelled the end of many a teenager's love affair with the mind-altering drugs of yesteryear. Jefferson Airplane's melody warned & encouraged simultaneously, demonstrating the confusion of the band itself, as they too had already embarked on their own long and storied path to the enlightened throne of self-understanding and universal perception.
KRAFTWERK- TONE FLOAT/MEGAHERZ 12" (slow to speak, usa)
15.98usd/9.64gbp/10.70eur/1452jpy (approx)
*shop favorite restocked… After a short hiatus Slow To Speak returns with a spectacularly eclectic high-quality 12" reissue featuring a chronicle of the esteemed lineage known as Kraftwerk. The group is most recognized for their pioneering of the electronic dance sound emanating from the seemingly boundless parameter's of European synthetic aural experimentation, exploiting the insistent use of controlled & concentrated repetition & harsh melodic rigidness to produce an indisputably new form of funk -- at once owing it's lineage to American black music, and yet strangely alien & singularly unique. But long before their commercial success, founding members & core composers Ralf Hütter & Florian Schneider were humbly at work far from the public eye, busying themselves with the humble task of reinventing modern music as we know it. Of course, they were certainly not alone, as the new wave of post-hippie German experimentalists had, by the end of the 1960s, formed their own underground of anti-composition, disregarding conventionally rigid arrangement in favor of free improvisation & determinately uncharted, expansive liberated sound. As The Organization, Hütter & Schneider produced the mind-bending 20 minute instrumental 'Tone Float,' a controlled chaos of organic instrumentation & sparsely employed melody that stood miles away from the bastard child of post-industrial technological alienation that their later, colder & far-more singular music took on. The aggressiveness of this masterpiece hints at a musical vision far too universal to be tied down by the constraints of cyclical repetition or electronic composition -- a philosophy of the uncharted, unrecognized & completely unencumbered, where the music was both a means & an end to the visceral multitude & psychic multiplicity, leaving the tired realm of the present with all it's endless routines & notions of lineage in the dust. Indeed, 'Megaherz,' taken from their first self-titled full-length as Kraftwerk, takes this refusal to be bound by the historical, material stringencies of cultural or artistic progression further, employing the harsh, factory-like sounds of wage-labor & immediately demolishing it with the heavy weight of delicate, dream-like walls of synthetic melody, once again denying both the physical & social weights of existential dread & subsuming them with the literally boundless possibilities of free sound. 'The Hall of Mirrors,' taken from Trans-Europe Express, reflects the group's later sound, where their preference of free-composition was slowly replaced by the careful & ironic exercise of social reflection -- and yet, their project remained the same, as always: lifting aesthetic expression beyond the ties of the present, pushing it into unexplored realms of experimentation & sound with the conscious insistence on creating something truly autonomous from the boredom of everyday existence.
THE POLICE- THE BED'S TOO BIG WITHOUT YOU 12" (slow to speak, usa)
13.98usd/8.44gbp/9.36eur/1270jpy (approx)
*shop favorite restocked… One of London's quintessential punk turned new-wave turned pop sensations, The Police ruled the top of the charts for a solid 3 years with a series of wildly successful full-lengths and fully accepted hit singles that culminated in their massively successful LP "Synchronicity," released in 1983 to much fan-fair and eventually selling 8,000,000 copies in the United States alone. Looking back on their unique styling, skilled songwriting and masterful lyrical composition, one can only stand amazed at the subtle maneuvering in which they were able to appeal to the widest range of audiences while maintaining total integrity and sophisticated, highly intellectual dispositions during a time when pop as a corporate force of bland, edge-cutting formulaics were being revived, redeveloped and strengthened once more under the reactionary corporate assault on the advances of sophisticated popular music during the 60's and 70's. Blending punk rock, new-wave, jazz and reggae without fully owing allegiance to any of these genres, Sting and band members Stewart Copeland & Henry Padovani championed a new pop approach that blended strong, irresistible song structuring and rhythmically undeniable groundings with urbane, subtly discerning themes that borrowed as much from the literature of Carl Jung & Paul Bowles as much as it did the critical theory of Foucault and the philosophical discourse of Spinoza & Schelling---nevertheless appealing to everyday themes of working-class plight, existential despair and innocent desire. Theirs is an example of a band pulling off the high order of retaining full artistic integrity while refusing to relegate themselves to falsely pretentious circles of unimportant artistic babbling…and their songs continue to speak volumes in sound and story years after their project crumbled under the pressure of personal strain of individual dispute.
ARTHUR RUSSELL- IS IT ALL OVER MY FACE 12" (slow to speak, usa)
15.98usd/9.64gbp/10.70eur/1452jpy (approx)
*shop favorite restocked… A1. Is It All Over My Face B1. Home Away From Home B2. This Is How We Walk On The Moon B3. See Through Love. Tracks on side B taken from the album Another Thought. Compiled by Paul Nickerson and Francis Englehardt for Slow To Speak.
PHAROAH SANDERS- ELEVATION 12" (slow to speak, usa)
13.98usd/8.44gbp/9.36eur/1270jpy (approx)
*shop favorite restocked… A shining example of technical virtuosity & conceptual vision, Pharoah Sanders came to prominence like so many Jazz greats before him: having honed his professional craft playing in local Rhythm & Blues acts in Oakland, CA, Sanders traveled East in 1961 to become part of the rising avant-garde Jazz circle of New York City, and, per the protocol of the honorable and sacred lineage of Jazz musicians, bloomed into his own under the creative support of an elder's weathered wing---in this case, playing tenor saxophone with John Coltrane through the early to mid-1960's, participating and to a great extent influencing the increasingly free-formed Jazz experimentations that Coltrane's outfit would become deeply immersed in throughout this era. Despite amassing unparalleled respect & reverence from his peers and devoted followers in the Free-Jazz community, Sanders quickly rejected the allegedly boundless domain of anti-structure that he had helped to construct, embarking---whether through conscious intention or accidental genius---to develop a new aesthetic that recognized within the infinite & completely un-chartable expanses of some Free-Jazz experimentation & expressionism lay an acute dogmatism, and "ideology of anti-ideology" that Sanders would quickly supercede through his explorations of melody and musicality in esoteric notational expression. Pharoah Sanders arose as one of the quintessential figureheads of a musical genre that, ironically, refuted the very concepts of individual egotistical worth and corporeal concern, focused on the transitive and transcendent properties of melody & impeccably crafted harmony, their philosophical, spiritual and political potentials through it's theory & practice: "Spiritual Jazz." The major contribution that Sanders and his contemporaries in this newly budding genre of the early 1970's discovered was the higher form of expressionism, not through absolute refutation and denunciation of structure, but through the careful analysis and engagement with the basic necessities of musical simplicity to create something completely boundless within the parameters of traditional structure: an autonomous zone of instrumental catharsis that allowed equally the unrestrained bursting of brass screams and the meditative soothing of repetitive bass refrains & lush melodic chords---a perfectly boundless synthesis of free expression & wise musical grounding. This latest reissue compiled by Slow To Speak's Francis Englehardt & Paul Nickerson highlights with equal reverence and profound awe the transitive properties of Sander's masterful arrangement and musical prophecy, featuring two original works of the tenor great, "Elevation" & "Astral Traveling," along with his absolutely breathtaking early groundwork with Alice Coltrane with the classic "Journey In Satchidananda.
SIOUXSIE & THE BANSHEES- SPELLBOUND 12" (slow to speak, usa)
13.98usd/8.44gbp/9.36eur/1270jpy (approx)
*shop favorite restocked… Pushing on with their continuing series of high-quality classic reissues, Slow to Speak presents their latest 12" featuring the exceptional post-punk of one Siouxsie & The Banshees. Clear contemporaries of fellow reissued monoliths of British rock, The Police & The Cure, Siouxie & the Banshees, though having formed in 1975 by core members Siouxsie Sioux and Steven Severin, the group didn't really come into their own until the late-1970's crisis of Rock Music, when Punk's initial furry began to dissipate under the cooling gaze of mainstream fixation, arguably neutralizing such counter-cultural monoliths as Iggy Pop & David Bowie. Sioux & Severin, excessively grand in their aspirations & determined not to succumb to the same fate, found themselves drawn to the emerging post-punk philosophies of anti-pop image formulation and projection, combining an essentially anti-celebrity presentation with starkly realist social commentaries intertwined confidently into their peculiarly unique and sinisterly haunting dark-rock aesthetic, one of the major contributors along with The Cure in the creation of the still-debatable Goth Rock genre. Irrelevant of their cultural allegiances, Siouxsie and the Banshees were able to accomplish complete artistic autonomy while retaining their patently anti-authoritarian stance through the medium of their aural poetics, taking up verbal arms against legacies of British Imperialism, Medicine & Power, post-industrial technological melancholia & religious-politico-psychosis of rabid Zionism; all this was performed under the advantageously offsetting façade of self-imposed outcasting, presenting themselves in dooming attire & make-up, exactly as they saw their world: a desolate land drifting towards an existential void of endless consequence, inhabited increasingly by a zombie-like rabble uncertain of what they live for, and more importantly, what is worth living for.
PAUL WINTER- SEA JOY 12" (slow to speak, usa)
13.98usd/8.44gbp/9.36eur/1270jpy (approx)
*shop favorite restocked… Slow to Speak proudly presents the newest installment of their highly regarded reissue series, featuring the unknown instrumental masterpiece "Sea Joy" on a special single-sided 12" pressing. A work of exceptional, climactic majesty, "Sea Joy" draws its inspiration from the contemplative reclusion of desolate natural beauty, an aural ode to the poetic celebration of pastoral serenity typical of the romantic tradition---equally as ethereal though dialectically opposite from electronic production in its refutation of the urban wellspring of creative resource. Ironically, Paul Winters' splendorous, worldly instrumentation & breathtaking orchestral direction was recorded at the Cathedral of St. John's the Devine in New York City, located squarely amidst the polluting & disorienting haze of strenuous metropolitan frenzy. Regardless, the result of this session was our subject of concern, a piece of serenely peaceful & sincerely-inspired music that Blake or Shelley would be more than proud to claim as their rightful heir.
LOGGINS & MESSINA- PATHWAY TO GLORY 12" (slow to speak/feed.back, usa)
13.98usd/8.44gbp/9.36eur/1270jpy (approx)
*shop favorite restocked… The second in the Feed.back series, following up U2's 'Bloody Sunday' on the 'slow to speak' appendix label 'Feed.back'. Often times dreams are lost when paths are roadblocked, we compromise the vision forgetting that the resistance is the very thing that sculpts us. Somehow this concept was more apparent in the 70's, maybe because you really had to work and think then or just because their wasnt so much information everywhere that was too easily accesible (see: things actually having value). Kenny Loggins & Jim Messina put these ideals into sound, or maybe someone else put the sounds in words and they just unearthed the lost manuscript. Whatever way it happened, its still relevant. Take a listen and THINK for yourself, you might need your seldgehammer though as many of main thoroughfares are not so fluid.
NEIL YOUNG- SOUTHERN MAN 12" (slow to speak/feed.back, usa)
13.98usd/8.44gbp/9.36eur/1270jpy (approx)
*shop favorite restocked… The Feed.back series has never been focused on making the rare and obscure once again commercially available for record collectors and DJ's to own. As demonstrated by the previous two selections, U2's "Sunday Bloody Sunday" and Loggins & Messina's "Pathway to Glory," the Feed.back series is intended to really showcase some of the dopest as well as most urgently relevant classics of our recent times. More than just a music showcase, Feed.back highlights records that actually concern serious conditions of the modern era up to this day, both spiritual and political/material, records that speak to the everyday conditions that we live through in our day-to-day existence on this earth. Music has the potential to become something beyond personal healer, a social tool both for political organization and propaganda, but also for the necessary expression of mass frustration and collective purpose. Feed.back strives for the rejuvenation of this intent in the creation and playing of music. The 3rd edition of this series, Neil Young's "Southern Man," articulates a marked disgust with the reactionary and inherently racist tendency of regional nationalism. Everyone is familiar with the alleged animosity between Young and Alabama's Lynard Skynard over the blatantly condemnatory articulation of the South's almost fascistic obsession with local heritage---sic. blood & soil, the completely fallacious belief in a national Story, a legacy of firm local traditionalism that fuels so much of the racism in the South. Past, present, and future is accounted for, and the legacy of slavery is carried on through demented "local pride" that goes largely unquestioned, disguised as it is. Young put out a song that sought to openly and aggressively single out the violent legacy of Southern racism and its influence still operating strong within Southern social thought, refusing to let it fade away from the popular memory just as the most influential and high-ranking of apologists were beginning to formulate and put into action the notion of equality finally achieved in the "new America."

GIFT CERTIFICATES

---
gift certificates are always available in any denomination and come in a envelope ready to be stocking stuffed, slipped into pockets or dispensed in any way you see fit. they can be paid for in cash, credit card (visa, master card or discover) or paypal in person, phoned in or via email. gift certificates not paid for in person can either be mailed to you, or we can keep it in shop if the recipient plans to use it for mail-order.

ADDRESS

---
tequila sunrise records
525 w. girard avenue
(btwn 5th and 6th streets)
philadelphia, pa 19123

SUBWAY: blue or orange line to girard ave TROLLY: 15 to 5th street BUS: 57 to girard; 47 to girard



t/us: 1215 965 9616

t/uk: 0203 004 8357

e: ajv@tequilasunriserecords.com

u: www.tequilasunriserecords.com

b: www. tequilasunriserecordshop.blogspot.com

f: tequila sunrise/facebook

m: www.myspace.com/tequilasunriserecords

t:www. twitter.com/tequilasunriser



HOURS

---
monday: 12:00-6:00pm/est
tuesday: 12:00-6:00pm/est
Wednesday: 12:00-6:00pm/est
thursday: 12:00-8:00pm/est
friday: 12:00-6:00pm/est
saturday: 12:00-6:00pm/est
sunday: 12:00-6:00pm/est
---