NEW ARRIVALS AND RESTOCKS
THURSDAY, FEBRUARY 11
---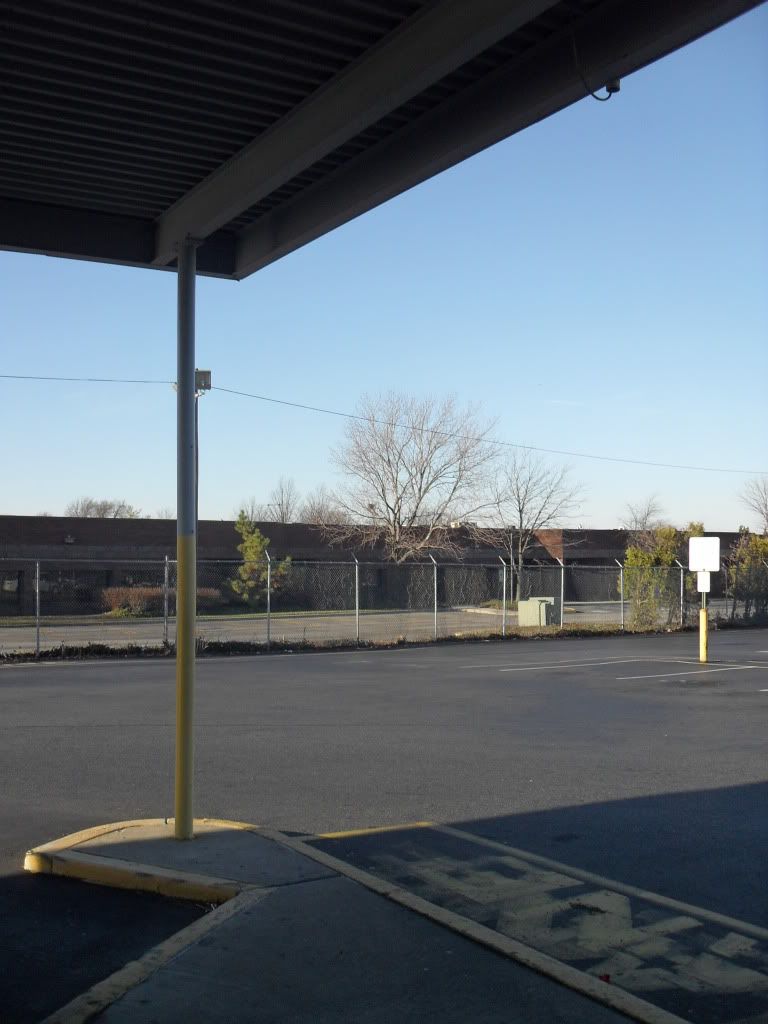 thanks for looking.


wow, i don't know about you, but i'm about through with this winter… spring can not come soon enough. but, i suppose there's no point in crying about it and just embrace the fact that we're in for (a lot) more snow before we get some sun. so, for your wintertime listening pleasure, please find below a bunch of excellent new and restocked lps, all perfectly suited for your home entertainment! just make sure you get to the shop between flurry's, because, like sunny days this february, most of the titles below are available in limited quantities… to keep up with the most recent arrivals be sure to follow tsr on facebook and/or twitter ! gotta run, hope to see you soon!

gracias


anthony vogdes


as always, many of these titles are in very limited quantity, so if you're interested in anything listed below and can't make it to the shop you can make a purchase via paypal or over the phone with a credit card and pick them up later or have them shipped (see more information below). i will no longer hold records. sorry.


prices are subject to change without notice.


prices do not include shipping and handling. for those of you shipping within the continental united states I offer a 5.00usd flat shipping rate for any amount of records and/or compact discs. shipping cost for international orders are calculated on an order by order basis. payments for orders can be made via paypal or with a credit card by telephone between 12-6pm/est.


i also offer bike messanger service via timecycle couriers. for the low cost of 10.00usd i can deliver any amount of records and/or cds you wish to purchase to your center city philadelphia location (this includes some parts of south, west and north philadelphia) within two hours (and for those of you who need your records even faster, we also offer 'rush' service for the low flat rate of 20.00usd for any amount of records/cds delivered to you within one hour). of course, we are still more than happy to ship records via the usps within philadelphia. orders placed before 5pm/est will ship out that evening and should reach their destination by the following day.


ROCK AND PSYCHEDELIC

---
ROBERT LESTER FOLSOM- MUSIC AND DREAMS LP (mexican summer, usa)
22.98usd/13.76gbp/15.25eur/2012jpy (approx)
*The first of many reissues on the Mexican Summer slate brings forth a 1976 private press affair from Georgia's Robert Lester Folsom, a high-quality and shimmering, unbuttoned-collar collection of marina rock and sunset ballads. Vaguely psychedelic and professionally rendered, this is a strong and consistent brace of soft rock, staid yet breezy, and one of the only MS releases you can likely share with your parents (or grandparents) without strange looks or much argument. When this van's a rockin', don't bother knockin'!
THE ORKUSTRA- ADVENTURES IN EXPERIMENTAL ELECTRIC ORCHESTRA FROM THE SAN FRANCISCO PSYCHEDELIC UNDERGROUND 2LP (mexican summer, usa)
36.98usd/22.14gbp/24.55eur/3238jpy (approx)
*I had recently arrived in San Francisco when, in the fall of 1965, I conceived of assembling what I described then as "the first electrified symphony orchestra." My 18th birthday had just passed and I possessed only modest abilities as a musician, but, being prone to such crazy notions, the concept seemed perfectly reasonable-this was the Haight-Ashbury of the mid-sixties, after all! A few months later a stable musical ensemble somewhat resembling my original conception had come into existence. What I had imagined would be an "orchestra" of a dozen-or-so musicians proved in practice to be unmanageable. Instead, a coalition of five instrumentalists from various musical traditions—rock, classical, jazz, folk and blues—emerged as the core group. For what was essentially a reconceived rock band, the instrumentation was extremely unusual, comprising some combination of violin, oboe, standup bass, guitar, bouzouki, flute, organ, drums and percussion. All of the melodic instruments were modified for electric amplification. The Orkustra's brief day in the sun did not allow an opportunity to record a formal album. However, some recordings of the band's practice sessions and live performances were made. These precious few artifacts have been carefully restored and compiled by Mexican Summer into a comprehensive double LP album. - Bobby BeauSoleil/Summer 2009
PEOPLE- CEREMONY: BUDDHA MEET ROCK LP (phoenix, uk)
24.98usd/14.95gbp/16.58eur/2187jpy (approx)
*this is People's sole album, the legendary Ceremony -- Buddha Meet Rock, originally released in 1971 in Japan. Nobody's sure if the musicians on this recording ever performed as a group or whether Ceremony was simply a studio super-project. Certainly, guitarist Kimio Mizutani had already enjoyed a certain amount of critical exposure following stints with Love Live Life + One and Masahiko Satoh's Sound Brakers, and it is Satoh's jazzy fuzz guitar licks that help to lift this album to a higher level. Unfortunately, this was the ensemble's only output, but this conceptual album is an absolute classic of hypnotic, psychedelic prog rock.
KAWABATA MAKOTO AND MICHISHITA SHINSUKE- MARU SANKAKU SHIKAKU LP
(profase music, usa)
23.98usd/14.36gbp/15.92eur/2100jpy (approx)
*Acid Mothers Temple main man Kawabata Makoto links up with LSD March guitarist Michishita Shinsuke to create another amazing platter of fantastic sounds and vibes. Maru Sankaku Shikaku (Circle Triangle Square) finds the duo moving on from the electric guitars of their previous duo releases to an all acoustic album featuring ethnic instruments from around the globe. Two side long pieces mesh drone music with an ebb and a flow usually found on soundtracks or the soundtrack in one's head. New psychic territorial landscapes the cosmic cartographer mapped yesterday before tomorrow. Limited to 500 copies on swirled colored vinyl in a gorgeous gatefold sleeve.
KOHOUTEK- LOSSLESS LOSS LP (profase music, usa)
23.98usd/14.36gbp/15.92eur/2100jpy (approx)
*Lossless Loss, the second studio album from Mid-Atlantic improv collective Kohoutek, covers most of the dynamic stylistic range Kohoutek is known for: abstract and textural sound, atmospheric rock, harsh noise freakouts, clattering percussion, guitar heroics, and alien electronics congealing to form a multihued psychedelic extravaganza. Recorded deep in the Blue Ridge Mountains of Virginia in September 2007, the five members embarked on a psilocybic twilight journey, and this 44-minute aural excursion is the result. No overdubs and minimal editing create an experience as close as possible to a Kohoutek performance. With longtime core members Scott Verrastro (percussion, flute), Craig Garrett (bass) and Scott Allison (electronics) augmented by Vic Salazar (electric guitar) and Damian Languell (vocals, harmonica, clarinet, didgeridoo, Space Echo), Kohoutek forge their own path in the improv universe, and Lossless Loss is another burning fragment of this fleeting sonic comet.
YAHOWHA 13- SONIC PORTATION LP (profase music, usa)
23.98usd/14.36gbp/15.92eur/2100jpy (approx)
*The organic fluctuations of sonic chemistry. Wildly primal. Jazzy. Blues-y. Electrical. Contagious. Always inspired. Music is channeled from the Divine. Unpracticed, unpretentious, and wickedly rockable! Fire. Water. Air. Ether. Earth. Fusing every element; taking you on an energetic cosmic carpet ride. Sonic Portation is the long awaited result, the first studio recordings in over 30 years by Yahowha 13! Released in November 2008 by Prophase Music, original members Djin, Octavius and Sunflower jam out like the ensuing years never happened. Incredible improv pieces with mind melting guitar and the psychedelic low end throb that all Yod fans will immediately recognize.
THE INNER SPACE- AGILOK & BLUBBO LP (wah wah, spain)
29.98usd/17.95gbp/19.90eur/2625jpy (approx)
*The Inner Space is the stuff of legend. This obscure outfit is best known as the antecessor band of Can and not much is known about them except it featured the core members of Can (Irmin Schmidt, Holger Czukay, Michael Karoli and Jaki Liebezeit) and lasted just a few months before renaming themselves The Can and releasing Monster Movie. They left two ultra-obscure seven inches as their only recorded legacy and only the first of them is credited to The Inner Space, it contained two songs taken from the soundtrack of 1969's underground film Agilok & Blubbo. Originally released by the German Vogue label in 1969, it currently fetches prices around the 300 euro mark in the collector's circuit. Given the obscurity of both the band and its recorded output, we're proud to present, for the first time to the public, not only the aforementioned singles but the complete soundtrack to Peter F. Scheneider's offbeat political satire Agilok & Blubbo. Previously unavailable until now, the original master tapes of this soundtrack have been stored in the archives of legendary German producer and music publisher Hans Wewerka who produced the recording sessions back in 1969. Here you can hear history in the making, the first step of a group of musicians who'll go on to achieve fame, success and recognition over the '70s, helping define a sound (often called Krautrock) that has been highly influential to this day. Those familiar with Can's output will recognize some of the band's characteristic sound, albeit in an embryonic form. Songs like 'Agilok & Blubbo' or 'Kamera Song' already hint at their later pop brilliance whereas the short cues and extended free jams found elsewhere in this soundtrack reminds us from the heterogeneous roots of a bunch of musicians coming from rock, jazz and avant-garde backgrounds. All in all, an excellent glimpse into the early stages of an innovative band developing its own musical language. This reissue includes detailed liner notes by Wah Wah's very own Raül G.Pratginestós and comes illustrated by original b/w shoots from the movie production.

PUNK AND POST-PUNK

---
THE AMAZING- CODE II/TO SKA AND BACK 10" (mexican summer, usa)
19.98usd/11.96gbp/13.26eur/1749jpy (approx)
*The Amazing fell far from the tree. A natural process: coming together through affection, then slowly crystallising into a folk-rock- psych-pop- collective slowly pushing, bending then playing with any preconceived notions of pop. Friends first and foremost, it's this kindred spirit that imbues the band's debut with a feeling unlike that of most releases – one of natural harmony, persistent progression and with a panoramic gaze fixed on distant settings. Already receiving unanimous critical acclaim in Sweden, their debut album is an all-encompassing sonic soundscape of groovy electric folk rock, psychedelic pop and airy acoustic ballads. The core musicians in The Amazing are Christoffer Gunrup (ex-Granada), Reine Fiske (lead guitar wizard in Dungen), Johan Holmegard (drummer in Dungen and Life on Earth!) and Fredrik Swahn (also bass player with Anna Jarvinen). The intimacy permeating through the collection intensifies itself steadily in the music they produce, take a track like "Deportation Day," or "The Kirwan Song," swimming idly through the groups twisted melody, yet luminously anchored by Reine's astral guitar – plucked endlessly higher. Elsewhere the likes of "Dragon" and "Romanian" forgo interstellar for a more bucolic revelry, built upon acoustic laments and a vocal ripple that could only have spread itself outwards from Sweden's forlorn beauty. With special guests including some of Sweden's finest musicians; Fredrik Bjorling (ex-Dungen) and Erik Malmberg (Sagor & Swing) amongst others, nothing on 'The Amazing' is introverted or overworked – everything is balanced, kept together by natural melodies, soulful vocals and just how perfect should be. 'The Amazing' is a feeling, an organic consequence of something that effortlessly came together, the start of a quite extraordinary tale.
BIPOLAR BEAR- HARLEM PRIPYAT LP (mexican summer, usa)
22.98usd/13.76gbp/15.25eur/2012jpy (approx)
*These Suburban Los Angeles youngsters blow up melody with sharp and intense focus, recalling the prime of mid-to-late '90s indie/punk/HC divebombers like Unwound and Harriet the Spy.
CAMPFIRES- STORMY LATE FALL B/W SHE WAS DOWN 7" (mexican summer, usa)
6.98usd/4.18gbp/4.63eur/611jpy (approx)
*Jeff Walls is Campfires. Campfires plays rugged, outdoorsy lo-fi pop anthems, tailor-made for sunny autumn days. Sunny autumn days are the best. The best is yet to come. Coming feels good. Good is better than bad. Bad means good. See? Can't go wrong here.
JOHN CARPENTER- SEASONS B/W HAUNT MY HOME 7" (mexican summer, usa)
6.98usd/4.18gbp/4.63eur/611jpy (approx)
*John Carpenter and his people suggest you leave your cares at the door and take a little journey through their emotional wringer......taking cues from Scott Walker, Echo and the Bunnymen, Roy Orbison, John Cale and early Roxy Music (to name a few), the Golden-throated John Carpenter is Nightclub Rock and Roll... Gothic-American-Blue-Eyed Soul...Raucous, Romantic, Psychedelic Chamber-Pop. John writes and sings the songs, playing guitar, bass, piano and viola. J.Explosive is the drummer.
LUCKY LUKE- TRAVELLING FOR A LIVING LP (mexican summer, usa)
22.98usd/13.76gbp/15.25eur/2012jpy (approx)
*Lucky Luke were formed in 1999 by Simon Shaw (guitar), formerly of Glasgow band V-Twin, and Morag Wilson (vocals). Their first official release in 2002 was a contribution to a West Coast Pop Art Experimental Band 10" tribute ep 'Outa Town Outer Space' released on Earworm Records (and awarded 'single of the month' in Record Collector magazine). Around this time, the duo also contributed to various Fence Records compilations. By 2003, the band had expanded to an 8 piece, featuring new singer Lucy Sweet (with Wilson moving to harmonium duties), and various talented young musicians from the Glasgow folk/jazz collective Scatter (including drummer Alex Neilson who has gone on to perform with Will Oldham, Current 93, Alasdair Roberts, etc). This was the year they released the 7" single 'Simon Of The Desert', their first single proper, on Edinburgh label Wee Black Skelf. A re-telling of the Luis Bunuel film of the same title, it caught the attention of Geoff 'Portishead' Barrow's Invada label, who offered to release the band's then recently recorded debut album 'Patrick The Survivor'. Around this time the band also became a regular fixture at the Green Man festival. Now trimmed down to a 6 piece, the band supported Teenage Fanclub on their UK tour in May 2005. Their debut album 'Patrick The Survivor' was released on CD (Invada) and vinyl (Wee Black Skelf) in June, garnering great reviews from Plan B, Uncut, Mojo, etc., as well as being awarded 'folk album of the year' (joint with Alasdair Roberts) in the Times newspaper. 2006 saw Chaffinch records releasing a split 7" EP with Lucky Luke, King Creosote, Immigrant and South Downs, and the band playing as a showcase artist for South By Southwest in Austin, Texas. In 2007, Edinburgh label Wee Black Skelf released a 7" of the traditional songs Hori Horo/Reynardine, and they played at the Portishead curated ATP Festival. After taking some time out due to Lucy and husband Ian (bass) becoming parents, they have now completed their 2nd album, recorded at the Diving Bell and Yip Jump studios, Glasgow.
WEEKEND- ALL-AMERICAN 10" (mexican summer, usa)
19.98usd/11.96gbp/13.26eur/1749jpy (approx)
*Ear-splitting fuzz and honey-sweet melodies are the trademark of Weekend's durable, energetic sound. Shoegazer acolytes filtered through a transistor radio, they are not to be confused with the Young Marble Giants spinoff of the same name. This is the new Weekend and they are their own thing, ready to flatten you deaf, grinning ear to ear.
BLUES CONTROL- LOCAL FLAVOR LP (siltbreeze, usa)
12.98usd/7.77gbp/8.62eur/1136jpy (approx)
*shop favorite restocked… A few years back, former Quiet Sun / Roxy Music / 801 behind-the-scenes mastermind Gill Manzanera--no relation to guitarist Phil Manzanera (whose real name is Philip Targett-Adams)--offered up a beguiling reminiscence of those heady days to the Swiss fanzine Sombre Reptiles: "What we were trying to do, you see, was harness the future into the present. However, we were severely at odds with technology, a ring modulator on a Fender Rhodes and a bit of funny business through an analog synth being about as far as one could go then. The work with Quiet Sun was the foundation, then later Phil and Eno built upon that within Roxy and if only Ferry had acquiesced to Brian having a go at 'Bogus Man,' I think the results would have been stunning (as well as longer-lasting). But alas, so then for 801, the decision was to incorporate the progressive and avant garde through a chamber of fusion (so to speak), the results of which are undeniable. Mind you, this was all during the burgeoning punk era, so it took a bit of time for some to settle in with what was happening. But isn't that the future, really; someone has to be the first out the door to know if the rest of us will need a jumper or not. It was all quite brilliant in that way, absolutely so, I should think." Hmm, well, that all sounds... quite English. Oddly enough, that sliver of quinine-sotted nostalgia could be used as a swab of historical DNA pap to describe the fantastic newest shimmer from Blues Control. While past releases have been beauteous extrapolations into the miasmic core of psychedelia and billowing fog of ambient space, Local Flavor is the one where all the chickens have come home to roost. The opening track "Good Morning" is practically a sideways step into boogie rock (horn accompaniment provided by none other than Jesse Trbovich and Kurt Vile); with the proper seismic shift, it could almost be heard as an alternate reality take on "Re-make/Re-model." It's easily the band's longest stomp in the forest of rock since their debut cassette, and, man, them boots leave a bruise! The remaining three tracks morph and ebb harmoniously--in true Blues Control fashion--the timbre occasionally elegiac, yet more often riffing on a plane that has yet to be transcribed. Local Flavor is 801 plus an extra one (8101, if you will), providing an unimaginable future that will take your breath away. So make sure you've paid your oxygen bill, because there are no free rides in the 82nd Century.

GREY AREA

---
WILLIE LANE- KNOWN QUANTITY LP (cord-art, usa)
24.98usd/14.95gbp/16.58eur/2187jpy (approx)
*shop favorite restocked, last copies… Willie Lane is a New England-born guitarist mostly known for his sporadic appearances (both live and recorded) backing Vermont duo MV & EE, but he is also prone to indulge occasionally in solo endeavors. Fans of MV & EEs cottage label Child of Microtones will remember Mr. Lanes "Recliner Ragas" disc of several years ago, documenting a legendary session from early 2003 that MV engineered and produced at his home in Guilford. "Known Quantity" finds Lane sequestered in Philadelphia apartments with a tape machine, coaxing ragas and abstract blues from acoustic guitars as well as walking the plank of a pedalboard with his dangerously heavy Les Paul copy. The recordings date from 2006 to 2008 - a span of time that encompassed a considerable range of shifting moods and approaches in Lanes playing, in addition to yielding ample refreshment breaks. edition of 350 numbered copies with printed labels & a not-so-shabby 11"x17" folkways-style paste-on.
THE TALLEST MAN ON EARTH- SHALLOW GRAVE LP (mexican summer, usa)
22.98usd/13.76gbp/15.25eur/2012jpy (approx)
*Whether it's The Tallest Man on Earth's lo-fi tape recording technique or penetrating vocal stylings, Shallow Grave authentically represents a tradition of Americana folk rock that was popularized during the 50s and 60s. "The Tallest Man on Earth, like Dylan before him, grounds his songs in Son House- and Blind Willie McTell-inspired guitar work, lofting tempestuous vocals overhead and garnishing liberally with Ôbabes and "honey's". *Note that the first pressing of the LP included bonus 7". The Second pressing does not include the physical 7", but you get the digital files when you download your MP3's.
WOODSMAN- COLLAGES LP (mexican summer, usa)
22.98usd/13.76gbp/15.25eur/2012jpy (approx)
*From the green forests of Denver comes the debut album from Woodsman, an instrumental quartet with roots in nature, post-rock of the mid-'90s Tortoise/Cerberus Shoal/A Minor Forest variety, and a sense of epic grandeur that ties the whole thing together. Killer from nose to nuts, with 19-minute monster "Mothershift" taking top honors; it reminds us that one ton of feathers is just as crushing as one ton of lead, if properly positioned.
CHRIS FORSYTH & SHAWN EDWARD HANSEN- DIRTY POOL LP (ultra marine, usa)
14.98usd/8.97gbp/9.94eur/1311jpy (approx)
*As Dirty Pool, Peeesseye's Chris Forsyth (guitar) and Phantom Limb & Bison's Shawn Edward Hansen (Fafisa organ) run rock music through a filter of transcendental experimentalism and improvisatory nerve. The result is a disorienting, psychedelic, and beautiful realignment of rock music's form and function.

GLOBAL SOUNDS

---
ORCHESTRE POLY-RYTHMO DE COTONOU- VOLUME TWO: ECHOS HYPNOTIQUES FROM THE VAULTS OF ALBARIKA STORE 1969-1979 2LP (analog africa, germany)
26.98usd/16.15gbp/17.91eur/2362jpy (approx)
*shop favorite restocked… Four years in the making, Analog Africa finally presents the highly-anticipated second volume of music from Africa's funkiest band, the mythical Orchestre Poly-Rythmo de Cotonou. Volume One (The Vodoun Effect: Funk & Sato from Benin's Obscure Labels, 1973-1975), released by Analog Africa at the end of 2008, was a collection of amazing lo-fi recordings produced for various labels around Benin. Volume Two showcases superbly recorded tracks, courtesy of the EMI studios in Lagos, Nigeria, one of the best studios in the region. All tracks here were recorded for the mighty Albarika Store label and its enigmatic producer, Adissa Seidou. The idea for this compilation was born five years ago when Samy Ben Redjeb, Analog Africa's founder and compiler, first heard the addictive funk track "Malin Kpon O" (included here), which was originally released in 1975 on Albarika Store. That discovery triggered the compiler's curiosity and what followed was a long journey through the musical history of Benin and the history of its most important ambassador, Orchestre Poly-Rythmo de Cotonou. The result: approximately 100 pictures, 120 master tapes, 20 hours of interviews and a few hundred Orchestre Poly-Rythmo vinyl records -- 500 songs in total -- some of which previously unreleased. Almost half of those tracks were recorded for Benin's number one label -- Albarika Store. During the period presented here -- 1969 to 1979 -- the mighty Orchestre was without any doubt one of Africa's most innovative groups. Capable of playing any style of music, the band moved from traditional Vodoun rhythms to funk, sato, Latin, sakpata, psychedelia and Afro-Beat seamlessly and quickly became the powerhouse of Benin's music scene. Some of the planet's most exciting rhythms are related to the complex Vodoun religion born in Benin. Those rhythms, supported by chants and dances, have been transmitted from generation to generation and are still being performed to this day, a few hundred years after they were created. The composers and arrangers of Orchestre Poly-Rythmo understood that they were surrounded by a gold mine of inspirational sounds which, if modernized and mixed in with whatever was in fashion at that particular moment, could have a strong impact on the urban population. Those astonishing combinations can be heard here, all mixed into a heavy hypnotic sound -- Les Echos Hypnotiques.
ORCHESTRE POLY-RYTHMO DE COTONOU- VOLUME ONE: THE VODOUN EFFECT FUNK & SATO FROM BENIN'S OBSCURE LABELS 1972-1975 2LP (analog africa, germany)
26.98usd/16.15gbp/17.91eur/2362jpy (approx)
*shop favorite restocked… Double vinyl version, in deluxe gatefold sleeve with printed inner sleeves. Following the highly-acclaimed African Scream Contest: Raw & Psychedelic Afro Sounds from Benin & Togo '70s -- which featured several tracks by Orchestre Poly-Rythmo de Cotonou, including the ground-breaking "Gbeti Madjro" -- this new Analog Africa collection now focuses entirely on Orchestre Poly-Rythmo. Orchestre Poly-Rythmo de Cotonou is arguably West Africa's best-kept secret. Their output, both in quantity and quality, was astonishing. During several trips to Benin, label-head Samy Ben Redjeb managed to collect roughly 500 songs which Orchestre Poly-Rythmo de Cotonou had recorded between 1970 and 1983. With so much material to choose from, he decided to split it into Volume 1 and 2. While Volume 2 will be material the band recorded under an exclusive contract with the label Albarika Store, the band also "secretly" recorded with an array of smaller labels based around Cotonou, Benin's largest city, and the capital city of Porto Novo. It is those tracks (all officially licensed) that are presented here on Volume One. The producers of those labels were genuine music enthusiasts, some of them ran these labels as a part-time occupation, with very limited budgets. They couldn't afford high-quality recordings -- all they had to work with was a Nagra (a Swiss made reel-to-reel recorder) and a sound engineer -- courtesy of the national radio station. These sessions were recorded in private homes using just one or two microphones. The cultural and spiritual riches of traditional Beninese music had an immense impact on the sound of Benin's modern music. Benin is the birthplace of Vodun (also Vodoun, or, as it is known in the West, Voodoo), a religion which involves the worship of some 250 sacred divinities. The rituals used to pay tributes to those divinities are always backed by music. The majority of the complex poly-rhythms of the Vodun are still more or less secret and difficult to decipher, even for an accomplished musician. Two Vodun rhythms dominate the music of Orchestre Poly-Rythmo: Sato, an amazing, energetic rhythm performed using an immense vertical drum, and Sakpata, a rhythm dedicated to the divinity who protects people from smallpox. Both rhythms are represented here mixed in with funk, soul, crazy organ sounds and psychedelic guitar riffs.
V/A- LEGENDS OF BENIN 2LP (analog africa, germany)
26.98usd/16.15gbp/17.91eur/2362jpy (approx)
*shop favorite restocked… Analog Africa presents Legends Of Benin, a collection of super-rare and highly danceable masterpieces recorded between 1969-1981 by four legendary composers from Benin: Gnonnas Pedro, Antoine Dougbé, El Rego et Ses Commandos and Honoré Avolonto, each with a sound all their own. What you are about to hear is distinctively Benin -- a thick brew of agbadja, soul, cavacha, funk, Afrobeat, and Afro-Latin sounds all mixed in with heavy traditional rhythms. Gnonnas Pedro is the king of modern agbadja: a rhythm hugely popular in Togo, Benin and Ghana, based around three pieces of percussion, each with a different tone. Traditionally a rhythm used during burial ceremonies, Gnonnas adopted and modernized it in the mid-'60s, calling it "Agbadja Modern." The track "Dadje Von O Von Non" was originally recorded in 1966 and is Gnonna's first modern rendition of agbadja. Also featured here is the crazy, kick-ass funk track "Okpo Videa Bassouo" recorded in 1973, as well as the sublimely contagious track, "La Musica en Verité." Honoré Avolonto was one of Benin's most prolific composers, releasing Benin's most successful LP in the late '70s. That album was recorded with Black Santiago, a band fronted by amazing trumpeter Ignace De Souza, another legend, with whom he recorded the Afrobeat track, "Dou Dagbe We." Avolonto has fronted some of Benin's most powerful bands and some of those "partnerships" with Orchestre Poly-Rythmo and Les Commandos are presented here. Beware -- killer Afrobeat meets frenetic funk. El Rego et Ses Commandos were responsible for Benin's first Afro-soul-funk track with the support of Ghanean singer, Eddy Black Power. The "Jerk" scene in Benin was triggered by the success of "Feeling You Got," and its infectious accordion riff. "E Nan Mian Nuku" is an Afro-Latin tune combined with a kind of bossa nova, and "Vimado Wingnan" is Benin's most sought-after funk track. Out of all the artists here, Antoine Dougbé is the least known even in Benin, but he created his own style which he dubbed Afro cavacha -- a fantastic mixture of Congolese rhumba, Latin sounds and traditional vodoun rhythms. All of his vinyl releases, especially the ones released on his own Editions Dougbé Antoine label, are incredible and have become some of Africa's most sought-after collector's items. This compilation includes a 44-page, full-color booklet with ultra-rare pictures and detailed biographies. Enjoy the mind-blowing sounds of Benin.
FANGA- DOUNYA 12" (cosmique groove, france)
16.98usd/10.32gbp/12.01eur/1594jpy (approx)
*shop favorite restocked… limited edition of 1000/chocolate colored vinyl… killer tracks recorded at the same time as the natural juice lp. fans of fela, akoya afrobeat ensemble and sofrito special mixes take note!
FANGA- NOBLE TREE/CRACHE LA DOULEUR 12" (cosmique groove, france)
16.98usd/10.32gbp/12.01eur/1594jpy (approx)
*shop favorite restocked… Tripped out afrofunk from Afrobeat band Fanga. The Notaliban Remix features Mike Ladd (Infesticons / Majesticons / Big Dada) who flips the whole thing on it's head..in his usual style!! Also comes with the in demand Crache La Douler track with Tony Allen, on the flip!
FANGA- NATURAL JUICE/I DIDNT KNOW 12" (cosmique groove, france)
16.98usd/10.32gbp/12.01eur/1594jpy (approx)
*shop favorite restocked… tunes taken from the natural juice album by this French Afrobeat crew. If ypu've been diggin' the akoya afrobeat ensemble 12s or the sofrito special mixes of late, then this is for you! Tony Allen didn't join the group for this record, but again the it's a long funky trip in a true Fela Kuti mode...Pure spiritual african music.
FANGA- NATURAL JUICE 2LP (cosmique groove, france)
29.98usd/18.23gbp/21.20eur/2815jpy (approx)
*shop favorite restocked… amazing debut lp from last year in shop for the first time… fans of fela kuti, tony allen, akoya afrobeat ensemble and the sofrito special mixes take note! Fanga tastefully tailors Fela Kuti's tried-and-true Afrobeat formula to concoct an innovative style all their own. Fanga's recent 12-inch, "Noble Tree," combines once-disparate genres such as free jazz, funk, and even go-go to create a strong vinyl contribution to Afrobeat's revival. –wax poetics
GHETTO BLASTER- PEOPLE LP (follow me, france)
18.98usd/11.36gbp/12.60eur/1662jpy (approx)
*shop favorite restocked… Whether in New York or Lagos, ghetto blasters/portable stereo systems are the heart and lungs which give rhythm to the streets. The story of Ghetto Blaster started in 1982 when two French musicians back from New York decided to go to Lagos to shoot a film telling the story of a meeting between African and European artists. Despite a journey full of setbacks, which forced them to sell almost all their possessions including their car, they reached Lagos where they formed a group called Ghetto Blaster. Some of the musicians of Ghetto Blaster came from the Fela and Sony Okossun's bands. Their music reflected their ambitions: funk with a Nigerian twist and furious afro beat saxophone sound. In 84 they signed with Island for an EP. They toured with James Brown, Archie Shepp, Manu Dibango and Fela. After years of work they released their LP People in 1986.

GIFT CERTIFICATES

---
gift certificates are always available in any denomination and come in a envelope ready to be stocking stuffed, slipped into pockets or dispensed in any way you see fit. they can be paid for in cash, credit card (visa, master card or discover) or paypal in person, phoned in or via email. gift certificates not paid for in person can either be mailed to you, or we can keep it in shop if the recipient plans to use it for mail-order.

ADDRESS

---
tequila sunrise records
525 w. girard avenue
(btwn 5th and 6th streets)
philadelphia, pa 19123

SUBWAY: blue or orange line to girard ave TROLLY: 15 to 5th street BUS: 57 to girard; 47 to girard



t/us: 1215 965 9616

t/uk: 0203 004 8357

e: ajv@tequilasunriserecords.com

u: www.tequilasunriserecords.com

b: www. tequilasunriserecordshop.blogspot.com

f: tequila sunrise/facebook

m: www.myspace.com/tequilasunriserecords

t:www. twitter.com/tequilasunriser



HOURS

---
monday: 12:00-6:00pm/est
tuesday: 12:00-6:00pm/est
Wednesday: 12:00-6:00pm/est
thursday: 12:00-6:00pm/est
friday: 12:00-6:00pm/est
saturday: 12:00-6:00pm/est
sunday: 12:00-6:00pm/est
---