NEW ARRIVALS AND RESTOCKS
THURSDAY, MAY 6
---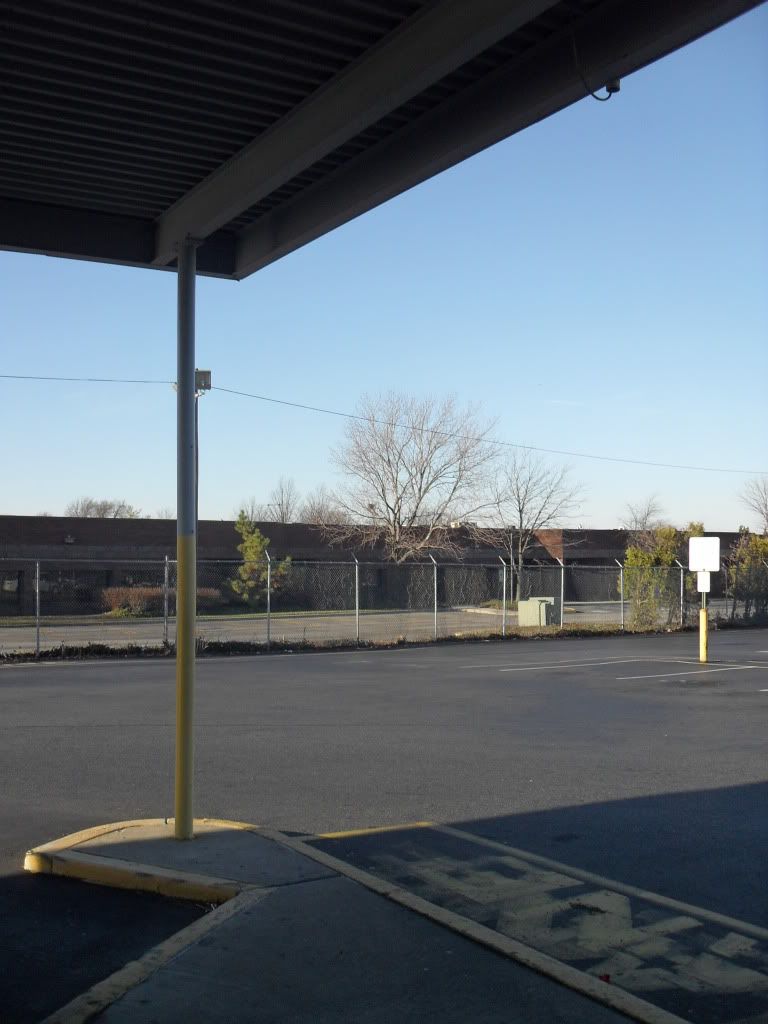 thanks for looking.


another list of solid goods for you perusal… read about em here or for optimal results, come on by the shop and check em out in person. as always, to stay on top of all the recent arrivals (as well as other odds and ends of interest), follow tequila sunrise records on facebook and/or twitter ! gotta run, hope to see you soon!

gracias


anthony vogdes


as always, many of these titles are in very limited quantity, so if you're interested in anything listed below and can't make it to the shop you can make a purchase via paypal or over the phone with a credit card and pick them up later or have them shipped (see more information below). i will no longer hold records. sorry.


prices are subject to change without notice.


prices do not include shipping and handling. for those of you shipping within the continental united states I offer a 5.00usd flat shipping rate for any amount of records and/or compact discs. shipping cost for international orders are calculated on an order by order basis. payments for orders can be made via paypal or with a credit card by telephone between 12-6pm/est.


i also offer bike messanger service via timecycle couriers. for the low cost of 10.00usd i can deliver any amount of records and/or cds you wish to purchase to your center city philadelphia location (this includes some parts of south, west and north philadelphia) within two hours (and for those of you who need your records even faster, we also offer 'rush' service for the low flat rate of 20.00usd for any amount of records/cds delivered to you within one hour). of course, we are still more than happy to ship records via the usps within philadelphia. orders placed before 5pm/est will ship out that evening and should reach their destination by the following day.


ROCK AND PSYCHEDELIC

---
BOBBY BEAUSOLEIL- THE LUCIFER RISING SUITE 4LP BOX (ajna offensive, usa)
54.98usd/32.91gbp/36.49eur/4815jpy (approx)
*2010 repress of this shop favorite in stock again… Now, for the first time, all of the music composed for the soundtrack project has been compiled into a single public release. The Lucifer Rising Suite begins with the 1967 version of the soundtrack and continues through a logical sequence of the recordings made in the years spanning 1976-79. With respect to the latter, the original master tapes were mined for music that had not been heard by anyone in nearly three decades. The newly unearthed recordings were then restored, cleaned up and combined with those previously released to make the anthology as complete as possible. The compositions that comprise the Suite are sequenced in an order that tells a story, after a fashion. It is a story that may be impossible to tell in a strictly literary manner, one that -- like a mirror's reflection into another -- is both personal and allegorical. A complete anthology of the recordings made for the Lucifer Rising motion picture soundtrack by Bobby Beausoleil with The Freedom Orchestra and The Magick Powerhouse Of Oz. This fully authorized and definitive release will include: - Remastered recordings spanning 11 years, from the '67 recording to the Tracy Prison recordings of '78. - 4 full-length LPs worth of Lucifer Rising material with half being never-before-heard sessions personally selected by Bobby BeauSoleil. - 9 new pieces of art from Bobby: 8 record sleeve panels and one 2' x 3' poster. - 2 posters: one by Bobby BeauSoleil and one by Dennis Dread. - A much-extended version of the 'Fallen Angel Blues' piece by Bobby that originally appeared in the Kenneth Anger DVD set. - 'Hymns to the Solar Temple' -- impressions on a visit to Bobby at the Oregon Correctional Facility in Pendleton, Oregon by Dennis Dread. - The Saga of a Soundtrack by Michael Moynihan. - Art from Dennis Dread for the back of the LP box, also to be included as a 2' x 2' poster. - Art from Dennis Dread for the front lid of the box which will provide a window into the works of Bobby's to be found within. Remastered by Robert Ferbrache, well known for his work with Blood Axis, 16 Horsepower and others. All art has been created specifically for this release.
DEMON FUZZ- AFREAKA! LP (janus, usa)
14.98usd/8.97gbp/9.94eur/1311jpy (approx)
*Reissue of an impossibly rare record that fetches huge sums. Released in 1971, the music defies description; there's Afro-beat, funk, psych, jazz rock, fuzz guitar, the works, in long 9-minute tracks like 'Past, Present & Future' & 'Mercy'.
FAR EAST FAMILY BAND- NIPPONJIN LP (phoenix, uk)
24.98usd/14.95gbp/16.58eur/2187jpy (approx)
*shop favorite restocked… Regarded by many as the first Japanese progressive rock group, the Far East Family Band featured the keyboardist and future new age composer, Kitaro. A keyboard-dominated space rock band, the Far East Family Band played extended compositions that brought comparisons to Tangerine Dream and early Pink Floyd. Nipponjin (1975), the band's second album under their new name (after their Far Out moniker), featured re-recorded material from the previous The Cave Down To Earth (1974) as well as Nihonjin and was produced by Tangerine Dream's Klaus Schulze. One of Japan's earliest prog bands, Far East Family Band became hugely popular in Japan and also achieved considerable attention in Europe. Digitally remastered, numbered limited edition of 1,000 copies only.
LOVE LIVE LIFE + ONE- LOVE WILL MAKE A BETTER YOU LP (phoenix, uk)
24.98usd/14.95gbp/16.58eur/2187jpy (approx)
*shop favorite restocked… Phoenix Records releases a fully-remastered edition of the 1971 sole album by Love Live Life + One. There were several progressive psychedelic groups in Japan in the early '70s including the short-lived Love Live Life + One. The band played a few live gigs and released this lone album before disbanding. The group consisted of 9 musicians and the "plus one" seems to refer to vocalist Akira Fuse who had been a pop vocalist since the mid-'60s, appearing on albums since 1967. Most of the musicians were obscure except for keyboard player Hiro Yanagida, who was a member of the highly-acclaimed Foodbrain and later Strawberry Path, whose album When The Raven Has Come To The Earth was released the same year as Love Will Make A Better You, and guitarist Kimio Mizutani who was in the band People that released the massively rare Ceremony -- Buddha Meet Rock. Love Live Life + One's only record is a mix of blues-based psychedelia that pushes into progressive and even avant-garde realms at times, while the skronky sax-playing even recalls the edgier end of the jazz spectrum. An original, innovative and extremely rare piece of Japanese psychedelia. Limited edition pressed on 180 gram vinyl and housed in a gatefold sleeve with the original artwork and the original illustrated LP lyric sheet.
PEOPLE- CEREMONY: BUDDHA MEET ROCK LP (phoenix, uk)
24.98usd/14.95gbp/16.58eur/2187jpy (approx)
*shop favorite restocked… this is People's sole album, the legendary Ceremony -- Buddha Meet Rock, originally released in 1971 in Japan. Nobody's sure if the musicians on this recording ever performed as a group or whether Ceremony was simply a studio super-project. Certainly, guitarist Kimio Mizutani had already enjoyed a certain amount of critical exposure following stints with Love Live Life + One and Masahiko Satoh's Sound Brakers, and it is Satoh's jazzy fuzz guitar licks that help to lift this album to a higher level. Unfortunately, this was the ensemble's only output, but this conceptual album is an absolute classic of hypnotic, psychedelic prog rock.

FOLK, BLUES AND ROOTS

---
MICHAEL HURLEY- HI FI SNOCK UPTOWN LP (mississippi, usa)
12.98usd/7.77gbp/8.62eur/1136jpy (approx)
*Reissue of Hurley's 3rd LP. Originally recorded in 1972, this record finds Hurley exploring the full range of his stylistic canon and features some of his most loved songs such as 'Water Train,' 'The Twilight Zone,' 'Eyes, Eyes' and 'Blue Driver.' Michael Hurley is one of our favourite songwriters of all time and we are very proud to present this first ever vinyl reissue of Hi-Fi Snock. Remastered from the original tapes.
MICHAEL HURLEY- ARMCHAIR BOOGIE LP (mississippi, usa)
12.98usd/7.77gbp/8.62eur/1136jpy (approx)
*shop favorite restocked… Hurley is a much respected singer songwriter (former member of the Holy Modal Rounders), & it is an honor for us to put this out. Features the following songs: 'Werewolf' (a beautiful haunting song later covered by Cat Power), 'Grand Canyon Line,' 'English Nobleman,' 'Be Kind To Me,' 'Troubled Waters,' 'Red Ravager's Reel,' 'Sweedeedee' (also covered by Cat Power), 'Open Up,' 'Jocko's Lament,' 'Light Green Fellow,' 'Get The Best Of Me,' 'Biscuit Roller,' 'When The Swallows Come Back To Capistrano,' & 'Penguins' (a beautiful dirge played by trumpets & guitars). New back cover & label designed by Michael himself.
MICHAEL HURLEY- PARSNIP SNIPS LP (mississippi, usa)
12.98usd/7.77gbp/8.62eur/1136jpy (approx)
*shop favorite restocked… Originally released in 1997 in Germany in a press size of 500. These original copies were seized by the government shortly after the records release. Only 150 or so were sold before the seizing, but since copies have leaked out of whatever dank German bureaucratic basement they were relegated to. Still, a very hard record to find for years, now back in print. Our current reissue was remastered from the original tapes & has superior sound quality to the original. Culled from Michaels unreleased output between his 'First songs' Lp from 1964 & 'Armchair Boogie' in 1972. All tracks feature just Michael & guitar. Absolutely beautiful folk music by the singular Snock - in our opinion, one of the greatest singer/songwriters of all time.
RANGE RATS- RANGE RATS LP (mississippi, usa)
12.98usd/7.77gbp/8.62eur/1136jpy (approx)
*Recorded in 1986 & completely unreleased until now - this is Fred & Toody Cole's (Weeds, Lollipop Shoppe, Zipper, Torpedoes, Rats, Western Front, Desperate Edge, Dead Moon, Pierced Arrows, & so on) great lost country LP! All original compositions...some sad lilting ballads & some punk as hell. Two songs feature Fred & Toddy playing with 'Rollie', a janky Roland drum machine that didn't keep a consistent meter very well. The rest of the songs were recorded with a lean mean band. We are very proud to bring this LP into the world for the first time - another facet of the genius of Fred & Toody Cole & low-fi as can be. Housed in an oldschool tip-on sleeve.

GLOBAL SOUNDS

---
ANIBAL VELASQUEZ Y SU CONJUNTO- MAMBO LOCO LP (analog africa, germany)
22.98usd/13.76gbp/15.25eur/2012jpy (approx)
*Analog Africa moves its focus to another continent for release number 7: Mambo Loco is a compilation of tracks by Anibal Velasquez, the legendary accordionist from Barranquilla in Colombia. In fact, when not crate-digging in Africa, Analog Africa founder Samy Ben Redjeb can often be found in Colombia. Nestled between the Caribbean Sea and the Rio Magdalena, lies the city of Barranquilla. Hailed by its locals as Colombia's "Puerto de Oro" (Golden Gate), Barranquilla has served as a gateway for "Caribbean Tropical Sounds" for almost a century. Home to the country's biggest cultural celebration, El Carnaval, and the birthplace of Colombia's radio and recording industry, Barranquilla has always been a city deeply rooted in musical traditions, and nobody embodies Barranquilla's rich musical heritage more than Anibal Velasquez. Known affectionately by his fans as "El Mago" (the Magician), Anibal has been one of the most prolific musicians of Colombia's Musica Tropical movement. Anibal was born into a musical family in Barranquilla in 1936. His father was an accomplished musician but his biggest influence was his older brother Juan who first introduced him to the secrets of the accordion. One of the turning points was a chance encounter with Robertico Roman, a musician from Cartagena. "It was with Robertico Roman that I formed my first band called Los Vallenatos de Magdalena. I made my first recording with that band in 1952. Four songs were recorded including a track called 'La Gallina,' which became a huge hit and really spread the costal sound toward the interior of the country." Unfortunately soon after, in 1955, band-mate Robertico died and Los Vallenatos de Magdalena had to disband. Without a band, Anibal was forced to take a job as a session musician for Barranquilla-based label Disco Eva working for a group called El Conjunto Colomboy. He remained with Disco Eva until the end of the 1950s, working closely with the great Costeno master Lucho Campillo. Then in 1960, Anibal formed a new group together with his elder brother Juan, a gifted musician in his own right, and his younger brother Jose who would soon become his right hand man, enabling Anibal to add a new dimension to his playing style. Jose himself began experimenting by incorporating new instruments and re-inventing old rhythms. He would break the rules and replaced the traditional bongos used in Cuban guaracha and rumba with a traditional Colombian drum called "La Caja" which he modified by adding "radiografias medicas" (x-ray film) over the drum. This -- combined with Anibal's powerful accordion -- was to become a sensation, generating a much harder and drier sound than the traditional leather skin drums. Anibal's new Guaracha style was infectious, fast and furious, often leading his crowds into a state of frenzy. The interest for Anibal's new innovative sound started growing and recording offers poured in. Anibal began to have an impressive amount of followers, drawing huge crowds wherever he went. By the mid-1960s, music in La Costa began to change drastically. With the onset of the hippie movement in the United States came a craving for marijuana, and Colombia's Caribbean Coast had become a main trafficking hub. A new economy of drugs had emerged and with it a musical style called Vallenato rose to prominence. Its distinct accordion sound and bluesy appeal made it a favorite among drug lords and mafiosos alike, becoming the soundtrack for their feverish life-styles. By the 1970s the level of violence in the coast had grown to unprecedented heights and Vallenato was everywhere. Fed up with this, Anibal decided to move to Caracas, Venezuela, where he remained for 18 years until finally returning back to his beloved Barranquilla in the late '80s. Anibal's contribution to Colombia's Musica Tropical Movement cannot be forgotten. It is said that Anibal Velasquez recorded 300 LPs throughout his remarkable career. His ability to play music that was joyful and percussive, with lyrics right out of everyday life, while at the same time championing a new sound, has made him into one of the few living legends of Colombia's glorious musical past.
V/A- A ORILLAS DEL MAGDALENA: COASTAL CUMBIAS FROM COLOMBIA'S DISCOS FUENTES LP (domino sound, usa)
12.98usd/7.77gbp/8.62eur/1136jpy (approx)
*shop favorite restocked… Call and response wailing, percussionists that play a measure then disappear, backwards accordions and a persistent, loping bassline comprise some of the elements that make up the Cumbia. Born on the banks of the Magdalena River in coastal Colombia, this infectious music represents a marriage of African, Spanish, and Indigenous influences. Antonio Fuentes began recording Colombia's music in 1934, founding his country's first record label, Discos Fuentes. These 12 gems -- released between the mid 1950s and the mid '70s -- are lovingly selected from the Discos Fuentes catalogue. Includes tracks by Andres Landero, Los Corraleros de Majagual, Los Guacharacos, and Nafer Duran amongst others. This release comes in a tip-on sleeve.
LES PRIMITIFS DU FUTUR- TROP DE ROUTES, TROP DE TRAINS CD
(fremeaux and associes, france)
23.98usd/14.36gbp/15.92eur/2100jpy (approx)
*Legendary underground cartoonist Robert Crumb and guitarist Dominique Cravic founded Les Primitifs du Futur in 1986 craving real Parisian musette instead of poor imitations heard in variety shows. Sounding like they've stepped right out of the '30s, the members of Les Primitifs du Futur brilliantly blend world musette and Django-style guitar into old-fashioned originals. With their three albums, including Trop de Routes, Trop de Trains, the band remains at the forefront of the renaissance of 'chanson française' manifestly occurring in France today. Includes 24-page booklet with photos of the performers and Crumb artwork.
ORCHESTRE DE BIGUINE- ALBUM D'OR DE LA BIGUINE CD
(fremeaux and associes, france)
23.98usd/14.36gbp/15.92eur/2100jpy (approx)
*Frémeaux's Album d'Or de la Biguine has had considerable success throughout the Caribbean thanks to its selection of dance music from Guadeloupe. Its recordings of this important folkloric heritage used sixties and early seventies era studio technology that was quite superior to the material used to produce the 78's of previous decades. As a result, the record has already become a cult Biguine album for a new generation.
TINARIWEN- IMIDIWAN: COMPANIONS LP (independiente, uk)
23.98usd/14.36gbp/15.92eur/2100jpy (approx)
*Imidiwan: Companions is Tinariwen's fourth release for World Village and it possesses all the elements that have made them so magnetic to Western ears: raw simplicity, melodic beauty and songs ranging from the epic and universal to the intimate and personal. The album was recorded in the Malian village of Tessalit, home of band members Ibrahim Ag Alhabib and Hassan Ag Touhami. Already a certified bestseller, Imidiwan: Companions is now being issued as a limited edition, single-pressing LP.
THE LLOYD MILLER TRIO- THE LLOYD MILLER TRIO 12" (jazzman, uk)
12.98usd/7.77gbp/8.62eur/1136jpy (approx)
*Despite having dedicated most of his 72 years to the intricacies and nuances of jazz and Middle Eastern music, Dr. Lloyd Miller is an incredibly talented yet little-known genius who is still criminally unheard-of in music circles. So when Jazzman Records heard he was coming to town, they jumped at the chance of getting him into the recording studio. For a project of this importance, some proficient and capable sidemen were required -- drummer extraordinaire Malcolm Catto and Jake Ferguson of The Heliocentrics. The results were astounding. In just two hours, with Miller never having met the duo before, several tracks were cut, all with the intensity of a meeting of great minds with great artistic vision. Performed on a variety of exotic instruments from around the world, Miller's music is a unique blend of jazz with the modal and spiritual sounds of traditional Asian and Middle Eastern music.
GETATCHEW MEKURIA, THE EX & GUESTS- MOA ANBESSA LP
(mississippi/domino sound, usa)
12.98usd/7.77gbp/8.62eur/1136jpy (approx)
*Getatchew is a legendary Ethio-Jazz saxaphone player. Well documented in the Ethiopiques series, he continues to make amazing music into his seventies. This LP presents nine new interpretations of Ethiopian tunes. Backed by the awesome force of The EX and a guest horn section." Includes full color 8.5"x11" glossy 28-page magazine with interviews and historic photos.
V/A- FANAJANA: A COLLECTION OF RECORDINGS AND PHOTOGRAPHY FROM MADAGASIKARA LP (mississippi, usa)
12.98usd/7.77gbp/8.62eur/1136jpy (approx)
*Over a three year period in the late 1990s, Charlie Brooks embarked on two long field recording trips in Madagasikara. Brooks primarily concentrated on the more remote north and west regions of the island. Upon his return in 1999 he pressed 200 copies of a triple record and stored them under his bed for the last ten years. The three themed LPs: Vocal, Valiha Marovany and Miscellaneous Instruments were released as the now out-of-print MR-061 Fihavanana. This single LP collection compiles seventeen tracks from Fihavanana. Comes with a twelve page booklet of photography and notes.
V/A- SECRET MUSEUM OF MANKIND VOL. 1: ETHNIC MUSIC CLASSICS: 1925-48 2LP (outernational, usa)
24.98usd/14.95gbp/16.58eur/2187jpy (approx)
*shop favorite restocked, now at a slightly reduced price… This series of archival 78 transfers was originally released in 1995 on CD only. Now for the first time on vinyl, a deluxe gatefold presentation and limited edition pressings. Produced by Hisham Mayet (Sublime Frequencies) in conjunction with Yazoo Records. 'Compiled here are many of the greatest performances of world and ethnic music ever recorded. This volume represents a trip around the world, stopping at each port to sample one of that country's finest recordings of its indigenous music. Each of these recordings was captured at a period during the golden age of recording when traditional styles were at their peak of power and emotion. Included inside are extensive notes and beautiful period photographs that work together with the music to communicate an exciting sense of discovery." "One of the most consistently rewarding world music compilations in years, the cuts range from Macedonian fiddle jaunts to Puerto Rican Christmas tunes, from Abyssinian religious chants to ominous Japanese court music. The instruments include Ukrainian sleigh bells, Sardinian triple pipes, Vietnamese moon lutes and Ethiopian one-string violins...a profound artistry lurks beneath the alien vernaculars. --Village Voice; Vol. 1 contains music from Nigeria, Sardinia, Russia, Ceylon, Rajahstan, Cuba, Rumania, Vietnam, Macedonia, Morocco, and more.
NATURAL SELF- FIRE THE BODY: NATURAL SELF REMIXES 12" (sofrito specials, uk)
16.98usd/10.17gbp/11.27eur/1487jpy (approx)
*Limited to 300 copies. A1. 'Fire The Body Remix'; B1. 'Les Noirs Remix'; B2. 'Cokocoda Remix'. All tracks remixed by Natural Self… "As expected, the Sofrito camp pulled some heavyweight selections, and Natural Self knocked 'em out of the park with his trademark hyper-organic drums and arrangements that honor both the vibe on the original tunes and the asses on any dancefloor.." -- Jeremy Sole
V/A- TROPICAL SOUNDCLASH! 12" (sofrito specials, uk)
16.98usd/10.17gbp/11.27eur/1487jpy (approx)
*shop favorite restocked… The Sofrito crew return with four more tropical bangers to heat up the dancefloor! Joining forces with the talented Tropical Treats outfit from Sweden -- responsible for the big Afrikan Rhythms 12" on Gamm -- the Tropical Soundclash! EP covers raw afro funk, heavy cumbia, Caribbean disco and hot carnival rhythms, perfect for your tropical discotheque!
FRANKIE FRANCIS AND SIMBAD- FIESTA ANGOLA 12" (sofrito specials, uk)
16.98usd/10.17gbp/11.27eur/1487jpy (approx)
*shop favorite restocked… The second summer scorcher from the Sofrito crew covering the hottest tropical dancefloor sounds from Africa, Latin America and the Caribbean! Fiesta Angola sees Sofrito's resident studio wizard Frankie Francis go head to head with Simbad (Raw Fusion) to sprinkle a little magic on some classic '70s Angolan sounds -- inimitable Semba and merengue rhythms with a little twist. Housed in heavy manila sleeves with stickers and on 180 gram vinyl.
BAKO DAGNON- LE GUIDE DE LA RÉVOLUTION: SIMBAD & FRANKIE FRANCIS REWORKS 12" (syllart productions/dicograph, france)
14.98usd/8.97gbp/9.94eur/1311jpy (approx)
*Le Guide de la Révolution is a huge, groovy track from Bako Dagnon's album Sidiba. Fat bass, pure traditional guitar sounds, soaring vocals -- over 5 minutes of Afro-funk ! On A2 comes a Latin-flavored & more acoustic tuned re-edit by the one-and-only Frankie Francis. On the B-side, the French DJ/producer Simbad delivers one of his best reworks so far. Fat beats, psychedelic voices -- what a massive track! Check the dub version out: Africa on acid.
BAKO DAGNON- SIDIBA 2LP (syllart productions/dicograph, france)
25.98usd/15.55gbp/17.24eur/2275jpy (approx)
*Bako Dagnon is one of Mali's premier Mande musicians, as well as a respected female griot. Bako sings with the authority, passion and wisdom born of having learned her craft the old way: not from recordings, as many young singers do nowadays, but at the feet of masters, deep in the countryside. As such, she may be one of the last griots to live according to the old ways of griotism, though she carries her message for the current age with a knowledge base that ranges from her native Biriko style, to the more lyrical Maninka music from Guinea to the Bambara style from Segou. She has the gift of bringing the old stories to life, making them sound utterly contemporary. On Sidiba, the special character of her voice finds a new expressive freedom, with a subtle production that brings out the best in her voice and music.

REGGAE AND DANCEHALL

---
KING KONG- HE WAS A FRIEND/TRY NOT I 12" (dug out, uk)
14.98usd/8.97gbp/9.94eur/1311jpy (approx)
*This record follows on from the string of mid-'80s hits for Firehouse, Jammy's, Ujama and co, for which Dennis Thomas aka King Kong is most celebrated. Originally released in 1988 as a tribute to his friend Tenor Saw, killed that year in suspicious circumstances, it came as a 12" on Thomas' own Concious Music label, and as a 7" (without "Try Not I") on Jah All Mighty in New York. This is the great dancehall singer at his most powerful. Both vocals come with dubs, and the rhythm is driving, hard and sombre, with nervous, grubbing synths, ringing claps, and a lethal bass-line. Dug Out is devoted to reggae reissues, run by Mark Ainley and Mark Ernestus. Restoration done at Abbey Road Studio, mastering at Dubplates & Mastering in Berlin.
MICHAEL ROSE/UPSETTERS- OBSERB LIFE/OBSERBING DUB 7" (dug out, uk)
11.98usd/7.17gbp/7.95eur/1049jpy (approx)
*Raw, stripped funk from the Black Ark, charged with atmosphere and aura. Done over as Zen tutelage, no doubt inspired by Michael Rose's spar Niney, this is the Final Weapon rhythm -- that signature cowbell, tough, scrubby guitar, bass bubbling deep in the pocket, and the Upsetters mixing live on the spot. Adrian Sherwood revisited the song with Ari Up -- but here is the hortical piece.
JAH WARRIOR- DUB FROM THE HEART/HEARTICAL DUB 7" (dug out, uk)
11.98usd/7.17gbp/7.95eur/1049jpy (approx)
*A collaboration between Steve Mosco and Dougie Conscious, this was originally released in 1996, in the early days of Steve's London‐based Jah Warrior label. With one eye on the past, this captures UK roots sound-system vibes, like magic in a bottle; the other on the future, it's a prophecy of dubstep. The music is live and direct, in session; grooving and intense, dense and massive; swirling, sizzling and echoing, with writhing, junglist bass.
ANTHONY REDROSE- ELECTRIC CHAIR 7" (dug out, uk)
11.98usd/7.17gbp/7.95eur/1049jpy (approx)
*A stinging, thumping, futuristic soundboy frightener, terrible and remorseless, this was originally brandished by JA producer Dennis "Star" Hayles in 1989, caged in a label sampler. Mid-decade, Anthony Redrose had a smash hit for King Tubby with an immortal song about a rhythm with fierce tempo; by now it has mutated into a killing machine, controls set to vaporize all zinc pan, super-charged with the shock treatment of all dibbi dibbi.
SELAH COLLINS/ERROL BELLOT- PICK A SOUND/WHAT A WONDERFUL FEELING 12" (honest jon's, uk)
12.98usd/7.77gbp/8.62eur/1136jpy (approx)
*Three scintillating slices of the greatest UK digi there ever was, swingingly remastered and spiffily sleeved, to usher back the celebrated, Watch How The People Dancing, a compilation of cuts from the mid-to-late '80s Northeast London reggae sound system, Unity. The original DJ cut and dub version of Selah Collins's "Pick A Sound" lays down classic reggae chops with an electronic edge. On the flip, you get Errol Bellot's always charming "What A Wonderful Feeling." All brilliantly mastered by Basic Channel's Moritz Von Oswald at Dubplates & Mastering.
RICHIE DAVIS/MIKEY MURKA- LEAN BOOT/RIDE THE RHYTHM 12" (honest jon's, uk)
12.98usd/7.77gbp/8.62eur/1136jpy (approx)
*Richie Davis' "Lean Boot" and Mikey Murka's "Ride The Rhythm," both with dub versions. Wicked, next-generation cuts, remastered and in spanking new sleeves in honor of the greatest UK digi label there ever was: Unity.
KENNY KNOTS/MIKEY MURKA- WATCH HOW THE PEOPLE DANCING/WE TRY 12" (honest jon's, uk)
12.98usd/7.77gbp/8.62eur/1136jpy (approx)
*New edition of the first 12" on Honest Jon's, remastered and in a new sleeve. Honest Jon's presents a 12" sampler of London-based Kenny Knots' album, Watch How The People Dancing - Unity Sounds From The London Dancehall, 1986-1989. Featuring a version not available on the album, a dub plate version, and tracks by Mikey Murka. Swinging, utterly mellow reggae & dub.

DISCO

---
CAJMERE- BRIGHTER DAYS/DREAM STATES 12" (cajual, usa)
9.98usd/5.97gbp/6.62eur/874jpy (approx)
*Reissue of the classics! Two of the all time DOPEST classic chicago vocals from the legendary cajmere. Yes, we've all heard "Brighter Days," but few know the "Underground Trance" mix, which is by far and away the superior version and the fullest exposition of this breathetaking classic. On the flip Cajmere teams up with Derrick Carter, who, as shown here, is capable of some of the dopest music ever in this dirty, free-spirited house masterpiece.
DERRICK CARTER/CAJMERE- GOT CHANGE FOR A TWENTY?/FEEL IT 12" (cajual, usa)
9.98usd/5.97gbp/6.62eur/874jpy (approx)
*Classic 90's Chicago tracks from Derrick Carter and Cajmere. Side A has Derrick Carters classic 'Got Change For A Twenty'. On the flip are two Cajmere classics, the Undergood Goodie mix of Feel It and Let Me Be. Essential.
MICHAEL JACKSON- BUTTERFLIES: HALLSTROM SHELTER REMIX 12" (gay, usa)
9.98usd/5.97gbp/6.62eur/874jpy (approx)
*shop favorite restocked… It seems certain unnamed forces are attempting to Stonewall the Gay Records empire---to stop it in it's tracks here, before it can bring it's message to the masses of the world craving the new dance sound....but let this be said now: the righteous pounding of Bobbi Hallstrom cannot and will not be silenced!!! The triumphant return of Gay Records is heralded here by Hallstrom's latest remix---his fiercest yet---a beautiful rework of Michael Jackson's recent hit "Butterflies," wielding a powerful force below the belt in the form of it's unrelentingly forceful bass, dark and haunting keys and the gorgeous, distorted vibrato of Jackson's vocals, glorified with adoration by the innocent & delicate solo key work by the newest member of the Gay Records family, Tinkerbell, who recently moved from the NYC area to California to join fellow militants combatting the unjust marriage laws recently passed there by some of our less than enlightened countrymen...(s)he is very much missed. Nevertheless, Tinkerbell's presence is still felt within the confines of Gotham once more, as Gay Records continues to consolidate it's rule within and without the city, marching forward with ever increasing momentum to the soundtrack of anti-heteronormative sleaze, "Butterflies" blasting for all the queens, extroverted & introverted, straight & gay, to set their lives of passion in motion, determined to pioneer the sound of the new pleasure, the new flesh, the new club. "We're not here to be shady, just fierce."
CHICO HAMILTON- THE ALTERNATIVE DIMENSIONS 2LP (joyous shout, usa)
16.98usd/10.17gbp/11.27eur/1487jpy (approx)
*Finally available on vinyl!!! Alternate Mixes of the Jazz great by Joe Claussell, Brian Bacchus, Blaze, Marc De Clive Lowe & Fertile Ground! Moving beyond the traditional Jazz-House remix album, Chico Hamilton's "Alternative Dimensions of El Chico" returns the favor, featuring Chico's covers of house masterpieces "Je Ka Jo" and "Elevation", which sit comfortably with warm Latin influenced Jazz originals from the NYC legend. Refreshingly original arrangements are compliment by the production-savvy talents of contemporary dance music giants of today and legend's past, as the masterful musicianship executed by Mr. Hamilton displays an air of youthful freedom as he playfully explores the parallels and shared lineages of a markedly varied spectrum of influences and musical styles. Clearly, the creative impetus to continue making breathtaking, spiritually-awakening pieces of NYC musical perfection has stayed aflame despite Hamilton's aging body, and lucky for us, he's found new partners who, though some generations past his time, share the same wild passion for sonic creation that inevitably demolishes the artificial boundaries erected between different "traditions" within music such that sounds blend freely with their own kind, free to stand solely for what they comprise: quality music regardless of cultural or ethnic heritage.
CHICO HAMILTON- MYSTERIOUS MAIDEN: JOE CLAUSSELL REMIX 12"
(joyous shout, usa)
16.98usd/10.17gbp/11.27eur/1487jpy (approx)
*Chico's stature amongst tastemakers in DJ culture is long-standing and profound. Recently Chico has turned the tables recording his own arrangements of Joaquin 'Joe' Claussell's "Je Ka Jo" and Blaze's "Elevation". Available on High Quality 180 gram premium 12" limited edition vinyl, w/ reworkings by SoulFeast (Brian Michel Bacchus & Joaquin 'Joe' Claussell). "Mysterious Maiden" is a taste of things to come from the EP "Chico Hamilton Presents: Alternative Dimensions of El Chico" which is a sampling of the Chico Hamilton continuum, coming Spring 2008.
ROUND 1- I'M YOUR BROTHER 12" (main street, germany)
12.98usd/7.77gbp/8.62eur/1136jpy (approx)
*Classic 1994 release, available again… With I'm Your Brother Basic Channel initiates its deep house label Main Street. The A-side features the original vocal track which production is orientated on the classics of the genre. As one would expect the result is outstanding. This fact is even more true since the dub mix on the B-side has been done by Chez 'n' Trent -- a producer dream team of the early/mid 90s.
ROUND 2- NEW DAY 12" (main street, germany)
12.98usd/7.77gbp/8.62eur/1136jpy (approx)
*Released in 1995… 'New Day' is the second deep house anthem produced by Basic Channel. Included is a main vocal mix and an instrumental mix on the B-side. The sound aesthetic presented here is undeniable Basic Channel alike. The instrumental version is not just the original tune without the vocals but a stripped-down-to-the-bones groove monster which lasts.
ROUND 3- ACTING CRAZY 12" (main street, germany)
12.98usd/7.77gbp/8.62eur/1136jpy (approx)
*Released in 1995, repressed… At the third release on their deep house division Basic Channel keeps introducing new singers. Paul St. Hilaire brings in a refreshing reggae flavour to the rather classic deep house set-up. The main vocal mix one A-side is allied with an instrumental on the B-side that reminiscent of Maurizio or Basic Channel releases.
ROUND 4- FIND A WAY 12" (main street, germany)
12.98usd/7.77gbp/8.62eur/1136jpy (approx)
*Released in 1998… 'Find A Way' is a perfect match to the high quality standards of deep house tracks represented on Main Street. Paul St. Hilaire's voice is approved by now and is well known for his vocal on some Burial Mix releases. A killer instrumental version is featured on the B-side.
ROUND 5- NA FE THROW IT 12" (main street, germany)
12.98usd/7.77gbp/8.62eur/1136jpy (approx)
*Released in 1999, repressed… The fifth release on MS leaves the deep house scheme behind and offers an ultra deep and slow groovin' huge dub tune with rare fragmentary vocals by Paul St. Hilaire. A 12" that would fit in the Rhythm & Sound's label discography as well.
HALL & OATES- I CAN'T GO FOR THAT 12" (rca, usa)
9.98usd/5.97gbp/6.62eur/874jpy (approx)
*Total classic here on rca. Original label art and a nice crisp pressing. Featuring the lp version and the Extended Edit too. Must have funky anthem.
U2- DROWNING MAN/TOMORROW 12" (slow to speak, usa)
12.98usd/7.77gbp/8.62eur/1136jpy (approx)
*The most sound exposition of their musical potential, slow to speak's limited 12" release of U2's finest work testifies to the creative exceptionality that the band achieved in the first decade or so of its existence—before the despicable glamour of celebrity & commercial oversaturation quieted their noteworthy possibilities in a sea of gloss, spectacle & egoism. But is this not the eternal saga of all art? Four working-class teenagers hailing from Dublin, Ireland, U2's initial & continued success throughout the 1980's was in itself a monumental act of will. The members of the soon-to-be colossal rock outfit barely knew how to play their instruments at their outset, dead-set on creating a forum to cultivate their vision of deeply personal & socially conscious esoteric pop, and determined to actualize this prophecy. Within a few years they had signed a massive major label deal with Island and went on to release many of the most influential full-lengths of the latter century, going on to embody the highly-concentrated, grossly exaggerated hyper-pop personality cults that became a staple of the new media culture of the 90's and beyond, an amalgamation of false hero-status & celebrity pseudo-martyrdom that revolve around the larger-than-life egos of band front Bono & his equally self-absorbed sidekick The Edge. But it would be a grave error and an unmistakable admission of dogmatism to fail to take account of the fact that U2 created some of the most stunning, heartbreaking exercises in musical sincerity ever recorded on a major or independent label alike, music that obviously springs forth from richly diverse personal experience and an unparalleled ability to translate this directly into accessible but honest aural elucidation. "Drowning Man," featured on U2's madly popular 1982 release War, epitomizes the undeniable, irrefutable brilliance of the band's early work, a remarkably private utterance wallowing in the heart-wrenchingly tragic chord-echoes of the band's early melodic ingenuity. "4th of July", from The Unforgettable Fire, stands as the group's most experimental project, employing Brian Eno's prowess in electronic production to create this floating, ambient-induced instrumental of cryptic exquisiteness. By far the most painfully beautiful piece, "Tomorrow"—taken from the early outing October—is an echo-saturated, haunting psychic death-song taken from the deepest callings of Gaelic tradition and updated to the terrifying, violent turmoil of the Cold War era's darkest hour. Taking the hardships of the North Ireland conflict and universalizing it to reflect the common violence and political turmoil enveloping most of the colonially ridden world, "Tomorrow" still sounds as fresh, starkly sincere & immediately authentic pronouncement in U2's career.
It's trying and perplexing to contrast these phenomenal records with the present and dominant image of U2, saturated as it is in a revolting mixture of creative impoverishment & self-serving "political" megalomania, where Bono takes on the role of savior to the 3rd world through base quasi-philanthropy, while The Edge somehow secures a place in the prophetic cannon of greatest guitar players of all time simply by managing to survive rock stardom through his fifties. But the comparison still needs to be made, if only to prove once more the eternal rule that dictates virtually every creative field, a truism so apparent that it can be demonstrated through the simple mathematical statement: endless money and fame equals the withering and eventual death of all good art. More specifically, as the musician is increasingly rewarded for their celebrity-status in itself—and not for their work as it stands alone—so their music declines in integrity, creative worth and general sincerity. Only a few individuals have survived the full-blown spoiling of musical celebrity and come out unscathed—they can be counted on one hand. U2 must and will be recognized as an integral contributor to quality pop & rock music, a rightful inheritor of that legacy, if only to combat the ideology of fad and hallow intellectualism that thinks first and listens later.
GIL SCOTT-HERON- HOME IS WHERE THE HATRED IS 12" (strata east, usa)
9.98usd/5.97gbp/6.62eur/874jpy (approx)
*Two of Gil Scott-Heron's finest songs in their superior live renditions reissued on 12" here. While some of music's best & brightest were busy watering down their social & political edge in search of greater success, Gil Scott-Heron just couldn't seem to let go of the radical consciousness fostered by the tumultuous 1960's. His music---adamant & directly confrontational---accumulated ever-masterful social & political perceptiveness as the dark clouds of post-civil-rights-era dissolution & increased repression continued on throughout the 1970's. And while his own life seemed to head further down this dark path of frustration & despondency, it was his own deeply trying on-off struggle with addiction that lent his already personal songs a first hand, weathered wisdom. It was this familiarity that pushed his music from objective social description to timeless subjective immediacy, far more personally involved than the abstract theorizing of so many radicals of the time, and in this sense infinitely more effective. All this brilliant wit & unparalleled sense of humor & irony in the face of such despair was effortlessly encapsulated in the mind-blowing music of Scott-Heron & band co-leader Brian Jackson's breathtaking, unique and original up-tempo jazz-funk. "The Bottle" & "Home Is Where The Hatred Is" are two of the best examples of his disco-friendly social realism, snapshots into the heart & soul of urban plight & desperation…it is in their live renditions that their true character is really seen & heard, the musical talent of the band fully revealed, and the spontaneous creativity and intellect of Scott-Heron on full display. Obviously his music was always created for & meant to be heard in a live setting as direct engagements with the audience in a participatory dialogue that went both ways and always stayed totally current with the most pressing issues of the time. But despite all the sorrow that shines through his songs, there's still a hopefulness & joy that accompanies it, gives hope to listeners & and reaffirms the great rewards of creative process & expression that made all of his work so worthwhile, then and now.
THE DOOBIE BROTHERS- LONG TRAIN RUNNIN' 12" (warner bros., usa)
9.98usd/5.97gbp/6.62eur/874jpy (approx)
*shop favorite restocked… The all time classic rock/disco vocal "Long Train Runnin'" gets the new & most respectful remix treatment from Brooklyn's own Dennis Perez. Taking the original masters of The Doobie Brothers' cathartic masterpiece and remixing it with the classic NYC wit of original disco ingenuity, Perez transforms & elevates the original magic, reformulating & refreshing it's most powerful base elements to create something entirely new---and yet still definitively classic in it's own contemporary right. With brand new arrangement, direction & instrumentation---most notably the stunning organ solo that really punctuates the piece right in the midst of classic's triumphant crescendo---add a new force & vitality to this already timeless production. With a high quality pressing & replica artwork to boot this 12" reinvigorates our historical gaze on the classic disco genre, reminding us that the notorious "edit" is not the only means by which we can appreciate & re-contextualize the past.
THE DOOBIE BROTHERS- WHAT A FOOL BELIEVES 12" (warner bros., usa)
9.98usd/5.97gbp/6.62eur/874jpy (approx)
*Awesome re issue here feat a double header. The Doobie Brothers with 'What a Fool Believes' and on the flip Michael McDonald with 'I Keep Forgettin' & 'Ya Mo B There'. Crisp loud pressing on this one with three must have classics!!!
BLAZE- WISHING YOU WERE HERE/LOVELEE DAE 12" (white label, usa)
9.98usd/5.97gbp/6.62eur/874jpy (approx)
*Blaze classics remixed by Joey Negro & Carl Craig. totally essential.
BOBBY KONDERS- BLAK + WHITE 12" (white label, usa)
9.98usd/5.97gbp/6.62eur/874jpy (approx)
*180-gram vinyl reissue of the Bobby Konders classic!
MASTERS AT WORK- REMIXES #2 12" (white label, usa)
9.98usd/5.97gbp/6.62eur/874jpy (approx)
*Two of the dopest Masters at Work vocal remixes/productions from the earliest point in their career, including the impossible to find "Thrill Me" pressed loud. Simply Red- Thrill Me; MAW feat. Xavier Gold- Gonna Get Back To You.
MASTERS AT WORK- REMIXES #3 12" (white label, usa)
9.98usd/5.97gbp/6.62eur/874jpy (approx)
*classic m.a.w. remixes of Groove Collective- Whatchugot; The Brand New Heavies- Sometimes and The Cover Girls- Wishing On A Star.
V/A- A TRIBUTE TO KEN COLLIER 12" (white label, usa)
12.98usd/7.77gbp/8.62eur/1136jpy (approx)
* What Larry Levan is to NY and Ron Hardy is to Chicago, Ken Collier is to the prodigious city of Detroit. Before Mojo electrified the airwaves with his eclectic funk and "The Wizard" Jeff Mills vied for radio supremacy, Ken Collier was busy laying down the visionary groundwork that would eventually birth Techno, defining the sound of generations to come and enriching an economically stagant city with the invaluable cultural capital of dance music. Playing in predominantly gay and black clubs scattered across the Detroit metro area, Collier pushed the boundaries of genre definition and segregation as all the great programmers of our age have, infusing the landscape of American uptempo soul with the cold analog repetition of Europe's growing synth musics, the recognizable formula that occurred at that specific moment in American culture that lead down the inevitable road to House, Techno and Garage. But Collier was more than a historical agent that helped to create the predestined formula for electronic dance music to grow; he was, without a doubt, a brilliant and absolutely visionary disco DJ who epitomized the grassroots music community of 1970's & 1980's Detroit, a man of impeccable aural genius that introduced, championed and eternalized many of the indisputable classics that typify this very special city of the middle North. Focusing on the life source of all dance music, the club, and maintaining this as his immovable base of operations, Collier was the first DJ in Detroit to play the first Techno records proper, combining these otherworldly discoveries with the solid foundations of soulful dance that he had been laboring to concretize for years previous at such legendary clubs as Todd's and Heaven, where he held residencies. Indeed, Collier was always ahead of the curb in this way, a knack that earned him city-wide supremacy among those heads really "in-the-know." To him, this new style was a definite break with the past—but still rooted firmly in the same common roots as archetypal disco, having the creative intuitiveness to integrate this music seamlessly with the classics he had already eternalized through his tireless years of work. Unfettered by the constrictions of radio play and loyal to the deeply discerning gay vanguard that ruled the U.S. underground at that time, Collier was the most inventive and forward-looking DJ in Detroit, period. His death in 1996 was an absolute tragedy and an undeniable loss for the dance music community at large, occurring just as his due recognition was coming about. But fame was never his aim, as with any sincere artist devoted entirely to his work; the creative spirit of his breathtaking DJ sets and ingenious though underappreciated production and remixing work speaks for itself. Despite all obstacles, the re-writing of histories and the lost memories of a generation dissipated in time, his legacy has lived on to this day, passed down through faint whispers and guarded secrets of the true underground, a quiet but ceaseless wind that has finally come around once more with this deserved 12" compilation tribute to some of the legend's greatest work.

GIFT CERTIFICATES

---
gift certificates are always available in any denomination and come in a envelope ready to be stocking stuffed, slipped into pockets or dispensed in any way you see fit. they can be paid for in cash, credit card (visa, master card or discover) or paypal in person, phoned in or via email. gift certificates not paid for in person can either be mailed to you, or we can keep it in shop if the recipient plans to use it for mail-order.

ADDRESS

---
tequila sunrise records
525 w. girard avenue
(btwn 5th and 6th streets)
philadelphia, pa 19123

SUBWAY: blue or orange line to girard ave TROLLY: 15 to 5th street BUS: 57 to girard; 47 to girard



t/us: 1215 965 9616

t/uk: 0203 004 8357

e: ajv@tequilasunriserecords.com

u: www.tequilasunriserecords.com

b: www. tequilasunriserecordshop.blogspot.com

f: tequila sunrise/facebook

m: www.myspace.com/tequilasunriserecords

t:www. twitter.com/tequilasunriser



HOURS

---
monday: 12:00-6:00pm/est
tuesday: 12:00-6:00pm/est
Wednesday: 12:00-6:00pm/est
thursday: 12:00-6:00pm/est
friday: 12:00-6:00pm/est
saturday: 12:00-6:00pm/est
sunday: 12:00-6:00pm/est
---