NEW ARRIVALS AND RESTOCKS
THURSDAY, AUGUST 12
---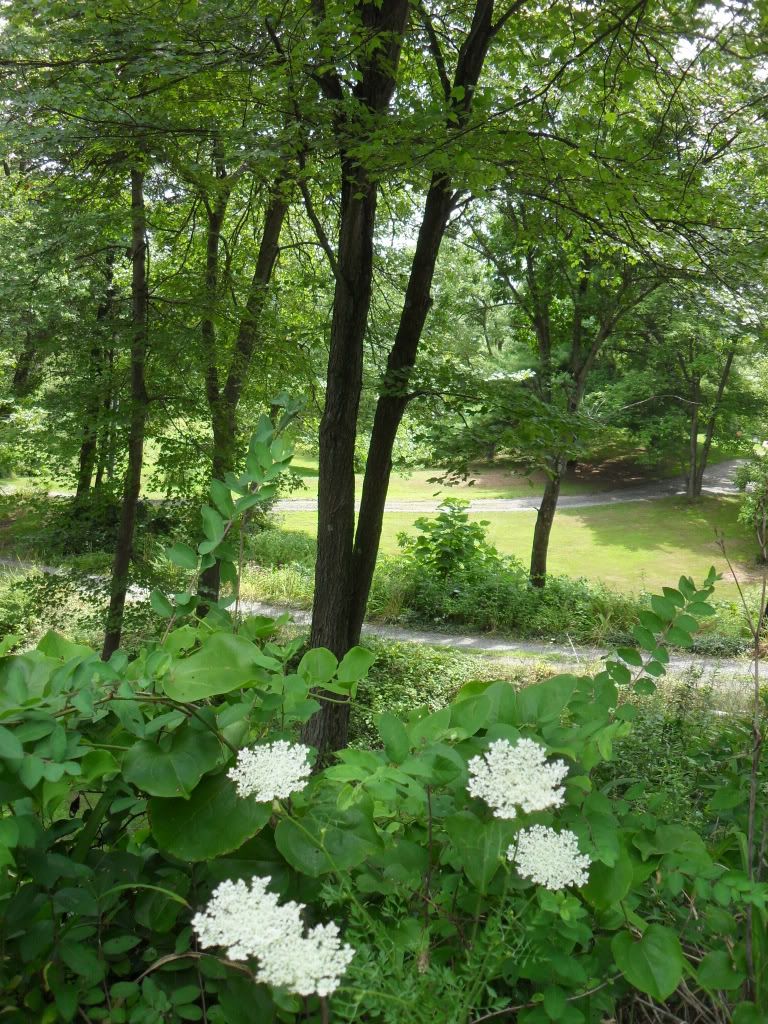 thanks for looking.


so it's been a couple weeks since the last update (and much of what makes up this update should have been in the -cancelled- july 29 update), but hey, belated updates are what pass for holiday's around here. needless to say, there a ton of great stuff from shop favorite labels like de stijl, not not fun, sacred bones, sublime frequencies, captured tracks, olde english spelling bee, strut, wierd and many more, plus more expected friday/monday, so as always, to stay on top of all the recent arrivals (as well as other odds and ends of interest), follow tequila sunrise records on facebook and/or twitter ! gotta run, hope to see you soon!


gracias


anthony vogdes


as always, many of these titles are in very limited quantity, so if you're interested in anything listed below and can't make it to the shop you can make a purchase via paypal or over the phone with a credit card and pick them up later or have them shipped (see more information below). i will no longer hold records. sorry.


prices are subject to change without notice.


prices do not include shipping and handling. for those of you shipping within the continental united states I offer a 5.00usd flat shipping rate for any amount of records and/or compact discs. shipping cost for international orders are calculated on an order by order basis. payments for orders can be made via paypal or with a credit card by telephone between 12-6pm/est.


i also offer bike messanger service via timecycle couriers. for the low cost of 10.00usd i can deliver any amount of records and/or cds you wish to purchase to your center city philadelphia location (this includes some parts of south, west and north philadelphia) within two hours (and for those of you who need your records even faster, we also offer 'rush' service for the low flat rate of 20.00usd for any amount of records/cds delivered to you within one hour). of course, we are still more than happy to ship records via the usps within philadelphia. orders placed before 5pm/est will ship out that evening and should reach their destination by the following day.


ROCK AND PSYCHEDELIC

---
MOTHER OF FIRE- MOTHER OF FIRE LP (de stijl, usa)
19.98usd/11.96gbp/13.26eur/1749jpy (approx)
*We're releasing an LP by a band called Mother of Fire. Inspired by many things, I'm reminded of two main veins: a Krauty, rhythmic throb and a sort of gutterized/behead the prophet stance that once seemed to have run up and down the West Coast (which is where MOF have called home for some time). Both of these things are filtered thru post-Spacemen sensibilities and fueled with violin, bass and drum, all of which makes for a disjointed listen evoking things you've heard before in a completely surprising and fresh way.
THE PARASITES OF THE WESTERN WORLD- THE PARASITES OF THE WESTERN WORLD LP (de stijl, usa)
19.98usd/11.96gbp/13.26eur/1749jpy (approx)
*The Parasites Of The Western World are a band from Portland OR who released their recorded debut in 1978. It's a fascinating spin, a galactic ramble across the otherworldly themes of alienation and paranoia, seemingly inspired by LSD and Philip Dick. Primarily the creation of Patrick Burke and Terry Censky, the Parasites were limitless with invention and completely DIY. This is a record that was recorded in an apartment, by a crew thoughtful enough to curtail its loud excursions for the daylight hours. Its rockist moves are surprisingly informed by the typical institutions of this era : Pink Floyd, the Beatles and Hawkwind and it's many electronic flourishes are an above ground sound that would presage the likes of Vertical Slit, F/I and Vertigo. The Parasites remain to be light years ahead of a time that has yet to come. Swank, one time vinyl pressing of 1000 copies.
ROBEDOOR- BURNERS LP (important, usa)
23.98usd/14.36gbp/15.92eur/2100jpy (approx)
*robedoor back catalog title in stock for the first time… limited edition of 500 copies. Mastered by James Plotkin. Recorded and mixed from April-September of '09 at the same East L.A. hillside studio ('Green Machine') where Raiders was tracked. The goal with Burners was to make a record fusing the recent-ish song-based structures of Raiders and the Pagan Drugs 7" into some of the older-style Robedoor drone-sprawl architectures. All songs were written/sculpted over the course of constant live shows ('Burning Man' in particular was an '09 live staple).
ROBEDOOR- RAIDERS LP (not not fun, usa)
18.98usd/11.36gbp/12.60eur/1662jpy (approx)
*robedoor back catalog title in stock for the first time… following their 2008 East Coast tour with Woods and Pocahaunted the Robedoor agenda has mainly been: hibernating in the City Terrace zone above east LA, adding a drummer/modular synth dealer, and letting the smoke rise. Raiders is the first RBDR LP since 2008's Endlessly Blazing and is the result of almost six months of slow-burn transformative tape machine meditation helmed by Mr. Ged Gengras. Bummed guitars, loner drone tones, low caverns of reverbed drums and rumble, echo dislocation, and dead voices cascade down into the isolated highways. Song modes are carved out and then left to rot. Features early trio live set staples like 'Indo Shadow' and 'The Downcast Eye.' You can't stick your hand in the same black river twice. Change or be changed. LPs in jackets with cover photo by Caitlin C. Mitchell. Edition of 500.
HIGH WOLF- ASCENSION LP (not not fun, usa)
18.98usd/11.36gbp/12.60eur/1662jpy (approx)
*Pyramidal meditationist High Wolf has been highly active since last summer's Animal Totem tape dropped on NNF: he's released three full-length CDRs, started his own record label (Winged Sun), begun a mail-collab with Astral Social Club (as Iibiis Rooge), embarked on two UK/Euro tours (one with heavyweights Gnod), plus trekked out on a month-long solo journey through India to collect field recordings and get deep. Whoa! Makes you feel lazy right? Well actually that's not all, as he also spent a few months somewhere in there recording, mixing, and re-recording the five multifaceted ethno-flux odysseys that comprise Ascension, his debut vinyl full-length. Utilizing his usual toolbag of looped tablas, fuzz guitar leads, chiming white light guitar, synth swells, and cloud-climbing electronics, the album safaris through a host of ecstatic ritual landscapes with more focus and magic than any other High Wolf hunt to date. A beautiful album for dissolving, dreaming, dancing (in a certain way). Been spinning this one weekly, share the flight. Black vinyl LPs mastered by Pete Swanson and housed in jackets with artwork by Kaugummi Magazine captain Bartolome Sanson. Edition of 400.
MAGIC LANTERN- PLATOON LP (not not fun, usa)
19.98usd/11.96gbp/13.26eur/1749jpy (approx)
*It's been a while since The Lantern shined its High Beams out into the world but life's a maze of alternate paths (marriage, children, Portland Oregon, etc) and that's just the way it goes/went. Fortunately for all lovers of heavy male psych brotherhoods, the ML gang convened back in 2009 before parting ways temporarily to track their second full-length, Platoon, and here it is. As oughta be expected, it's a monstrous hot-rod cruise into screaming dual wah distortions powered by the poker faced Gavin/Chip rhythm section and splattered with jazzy freak-out organ and the occasional Stallones echo yelp. Featuring most of their live classics from the pre-hiatus era ('Dark Cicadas,' 'Friendship,' etc) and tracked/mixed by Best Coaster Bobb Bruno, this fills the hole in yr heart left by High Beams.
WHITE BOY AND THE AVERAGE RAT BAND- WHITE BOY AND THE AVERAGE RAT BAND LP (roach, usa)
18.98usd/11.36gbp/12.60eur/1662jpy (approx)
*Reissue of heavy & fuzzed out Acid Archive proto metal jammer that will satisfy Heshers & Rockers alike. Word has always been this masterpiece is the work of a lone duder from Virginia yet cover has 4 bad asses spoiling for a rager. Sure sounds like a one man frenzy, but who knows for sure? Kenneth Higney gets some Schenker chops & becomes a fixture at Lamour where he functions as gangbang meat for Meanstreak. Yeah! How could you not be fucking stoked? Edition of 400 copies... "This is stretching the limits of the Archives here -- its a 1980s and sounds much closer to the kind of post-punk hard rock that got college airplay in the late 80s than it does like anything else reviewed on this website. That said, its speedy not-quite-metal hard rock with a pulverizing distortion sound (to call it fuzz guitar is to understate it by a mile). One song is acoustic, but mostly this is just in-your-face blitzkrieg, and its really great." - Aaron Milenski, Acid Archives... Not related to White Boy on Doodley Squat. Highly recommended!
TECHNICAL SPACE COMPOSER'S CREW- CANAXIS 5 LP (scheisshouse, germany)
26.98usd/16.15gbp/17.91eur/2362jpy (approx)
*One of the earliest and rarest Krautrock albums ever, this was recorded in 1968 by Holger Czukay of CAN fame, and released the next year on the tiny Music Factory label in a pressing of only 500 copies. With just one long track on each side, this faithful reissue features all the original artwork. "The project name for a one-off collaboration between Cans bass player Holger Czukay and the painter Rolf Dammers. Canaxis 5 (1969) was an early attempt at manipulating ethnic music (World music), in many ways predating the discreet background music of certain ambient Brian Eno albums. The album was made using tape loops from traditional Vietnamese music to create some kind of acoustic sound painting. The result was a strange sound milage. It contained only two tracks: "Boat-Woman-Song" and "Canaxis". Few ordinary instruments were in use, only Holgers bass can be heard occasionally. Nowadays, this album is nothing more than a curiosity, documenting the ambient music in its early childhood. Czukays tape editing skills steadily improved through the years - as proved by the mid-period Can albums and even more so on his solo albums." - Mutantsounds.
ROBEDOOR- RANCOR KEEPER LP (seacave, usa)
18.98usd/11.36gbp/12.60eur/1662jpy (approx)
*robedoor back catalog title in stock for the first time… Rancor Keeper is a maelstrom of deep, dark noise constructions, spewing forth torrents of contorted instrumentation (believe it or not there's cello, guitar, percussion and keyboards buried in here) and harrowed, wailing voices. Californian duo alex and britt seem to have refined their unholy din for this release, distilling the robedoor sound to a godless horror show of atmospheric sonic punishment. While pieces like 'Penitent Runes' and 'Abyss Whisperer' certainly sound hellish, there's always some sort of harmonic cogency lurking in the details, but by the time we reach fifteen-minute closer 'Wendigo Psychosis' the pair really plummet into the furthermost reaches of noise, initially falling through a gentle five-minute drone passage, before ultimately combusting into a feathery, distorted mass."—Boomkat. Edition of 500 copies on vinyl with all new artwork.

PUNK AND POST PUNK

---
BEACH FOSSILS- BEACH FOSSILS LP (captured tracks, usa)
19.98usd/11.96gbp/13.26eur/1749jpy (approx)
*Brooklynite Dustin Payseur records dreamy, slightly fuzzed pop as Beach Fossils. Yeah, another "beach" band, but the word "fossils" rightly hints at nostalgia that goes deeper and more distant than a few summers past.
TIM COHEN- LAUGH TRACKS LP (captured tracks, usa)
19.98usd/11.96gbp/13.26eur/1749jpy (approx)
*As the frontman for the already prolific Fresh & Onlys, it seems impossible that theres yet even more songs coming from the well of Mr. Cohen. More surprising is that they maintain a high standard of quality. "The Two Sides of Tim Cohen" LP came and went in the blink of an eye. Recorded after his stint in Black Fiction and before his current set-up in the Fresh & Onlys, "Two Sides.." was a fresh dose of pure outsider pop with drum machines and keyboards. For a follow up, "Laugh Tracks" finds Tim in a more fleshed out full-bodied approach, complete with horn arrangements. These are personal songs from a highly gifted songwriter and were happy to make them available.
THEE OH SEES- DOG POISON LP (captured tracks, usa)
19.98usd/11.96gbp/13.26eur/1749jpy (approx)
*We are proud to put out a full-length record by the prolific Oh Sees, and boy, is this one a monster. More layered and textural than previous Oh Sees releases while keeping all the typical Dwyer punch, oomph and weirdness. 10 fantastic new songs, terrifying pencil-drawn sleeve. Our second LP release, and we couldnt be more pleased with it.
BOYS NEXT DOOR- THE LOST AND BRAVE EXHIBITIONS OF THE BOYS NEXT DOOR 1977-1979 LP (il cane lento, usa)
21.98usd/11.36gbp/12.60eur/1662jpy (approx)
*Before the bands The Birthday Party, Nick Cave and the Bad Seeds, These Immortal Souls and Crime & the City Solution, there was a band called The Boys Next Door, formed by Nick Cave, Rowland S. Howard, Mick Harvey, Tracy Pew and Phil Calvert, which later became the Birthday Party. These are the earliest studio recordings.
V/A- CIRCUIT D'ACTES LP (la forme lente, usa)
19.98usd/11.96gbp/13.26eur/1749jpy (approx)
*Featuring new solidly froidetastic uptempo trax from Wierd label bands Frank(just Frank) from Paris and Automelodi from Montreal, both of whos long-awaited debut lps will be released by wierd later this spring (ie now, see releases below), this release is an excellent introduction to the new French minimal synth scene. Edition of only 500 copies, get one while theyre still cold...
LED ER EST/ANCIEN REGIME- SPLIT 12" (mannequin, usa)
19.98usd/11.96gbp/13.26eur/1749jpy (approx)
*Mannequin had a dream and it has come true, a split vinyl between Led Er Est (New York, US) and Ancien Régime (Rome, Italy). Led Er Est hailing from Brooklyn are one of the leaders of the new cold wave and minimal synth scene, signed to scene leaders Wierd Records and recently released their 'Dust On Common album which could have quite happily been released on Mute in 1979 alongside Fad Gadget and The Normal. Cheap drum machines and synths hammer away relentlessly forming a post-industrial soundscape for sombre yet emotive vocals. Ancien Régime hailing from Rome, moving closer to the spirit of the 80s new wave, the bands sound incorporates influences from 80s dark wave music and modern indie-alternative rock. For the 12 Split the 4 tracks were produced by Alessandro Adriani with a full analog synths and drum machines setup at Mannequin studio.
LA VAMPIRES & ZOLA JESUS- LA VAMPIRES MEETS ZOLA JESUS LP (not not fun, usa)
18.98usd/11.36gbp/12.60eur/1662jpy (approx)
*Virtual reality trans-time zone collab between So-Cal sample sister LA Vampires and Madison, WI (though soon to be LA!) neo-Siouxsie Zola Jesus. Despite the distance the respective vibes vibe beautifully. Cold dub rhythms echo down grimy corridors while heartbroken tag-team femme howls come bleeding out of the horizon drenched in spectral delay. There's a few bangers ('Bone Is Bloodstone,' 'Looking In'), a few ballads ('In The Desert,' 'Vous'), and a couple quasi-covers ('Searching,' 'No No No'), so every mood is given its due. Local photographer (and drummer) extraordinaire Caitlin C. Mitchell even lays down some smoky trumpet on one track. Additional deep space Moog and production duties were handled by City Terrace studio wizard M. Geddes Gengras. A dark, gleaming gem of a 12", and cool step sideways for both artists. 45 RPM black vinyl LPs in disco-hole sleeves with artwork and layout by Manda Beth Brown. Edition of 600.
AMEN DUNES- MURDER DULL MIND 12" (sacred bones, usa)
18.98usd/11.36gbp/12.60eur/1662jpy (approx)
*Recorded while damon mcmahon was living as an expatriate in China, amen dunes presents seven new stunning works of sunlit haziness. During the two years he lived abroad, he lived most of the time in an apartment on the north end of Beijing. He tracked these songs one summer in that apartment. With the exception of "Diane" and "Murder Dull Mind," all of these songs were recorded in one take and are completely improvisational; on repeated listens though, there is a pop-ness to these songs amidst the improvisation. The title track in particular, a melodic mantra-like work could certainly function on its own as a single. Although the songs have a bit less pre-written structure than Amen Dunes previous work on the Locust label, they are still every bit as miraculous. The geographical influence on his work central to both writing and recording conditions is evident here as these songs are way more open, and generally more free than his debut Dia (recorded in 2006 in a Catskills cabin) was. A bit less psych freak out and a bit more dark folk vibe throughout.
THE BITTERS- HAVE A NAP HOTEL 12" (sacred bones, usa)
18.98usd/11.36gbp/12.60eur/1662jpy (approx)
*Hot on the heels of their debut Mexican Summer long-player, the bitters, consisting of aerin fogel and the ever-prolific ben cook (roommates, young govoner, fucked up), bring us their Have a Nap Hotel EP. This Toronto-based duo have built a name for themselves forging their self-coined "cave pop" genre, which merges elements of 50s melodies and dark post-punk instrumentals with just a hint of flannel. Their debut 12-inch EP Wooden Glove, was released last spring on Captured Tracks and sold out shortly after, having been instantly well-received among tough critics and keen listeners alike. Cooks jangly guitars stay back in the cut and let Fogels vocals (and the occasional fuzzy lead, saxophone, synth line, and handclap) wash over the tunes. Their collaborative work appears live with the help of drummer jonah falco (Fucked Up, career suicide) and a rotation of starry guest bassists. Though live shows have been scarce, owing to the members involvement with a number of other disparate projects, the band made their live debut a short time ago and found time to play the Sacred Bones label showcase at sxsw.
NERVE CITY- SLEEPWALKER 12" (sacred bones, usa)
19.98usd/11.96gbp/13.26eur/1749jpy (approx)
*The six-song Sleepwalker EP by NERVE CITY—the one man home recording project out of Richmond, Virginia—is the latest installment in the Sacred Bones 12-inch series. Awash in the whips and twangs of a spring loaded reverb tank and faint hints of a distant drum kit, Nerve City's hook driven songs recall the hard charging down-strokes of the Velvet Underground's more driving moments or, more recently, the psychedelia of west coast kindred spirits in Sic Alps and the Gris Gris. Over the past several years the band has cemented a rep both live and on record. First came the Catholic School demo tape and the follow up, Hell (both via Amateur Depression), then quickly sides on Severed Hand, Kill Shaman, HoZac, and Sweet Rot. For the most part those releases are now completely gone.
DAILY VOID- THE ECLIPSE OF 1453 12" (sacred bones, usa)
18.98usd/11.36gbp/12.60eur/1662jpy (approx)
*The third installment in Sacred Bones' 12-inch ep series comes from Daily Void. The Chicago band which includes Ÿ of the Functional Blackouts and who cut their teeth with singles for Boom Chick, HoZac, and Florida's Dying pick up where they left off on their previous full length with a half dozen songs of disjointed, death-tinged noisy punk. Shades of Rudimentary Peni and some off the lesser celebrated acts on Crass Records course through this slab of vinyl.
VERMILLION SANDS- MISS MY GUN 12" (sacred bones, usa)
18.98usd/11.36gbp/12.60eur/1662jpy (approx)
*The second installment in the Sacred Bones 12-inch EP series comes from Treviso, Italy's vermillion sands who sound like they could be the house band at the dystopian oceanside resort that features prominently in the JG Ballard short story collection from which the group takes their name. The Vermillion Sands' ramshackle female fronted country tinged garage rock gives off some serious Mekons-meets-Headcoatees vibes or a femme fronted counterpart to the records Dan Melchoir has been pumping out as of late. Reverbed whips and twangs and a little mouth harp underlie some serious hooks and melodies. Look out for the debut full length out soon of Fat Possum.
AUTOMELODI- AUTOMELODI LP (wierd, usa)
18.98usd/11.36gbp/12.60eur/1662jpy (approx)
*Wierd Records is proud to present the self-titled debut LP from Montreals Automelodi. Lead by vocalist and songwriter Xavier Paradis who has long garnered a cult underground following with his solo minimal synth project Arnaud Lazlaud active in Canada since the late 90s, the band was formed in 2006 and is a welcome new addition to the international wing of the Wierd Records community in Brooklyn. Like labelmates Led Er Est and Frank(just Frank) Automelodi combines guitars with synthesizers and drum machines to create a truly idiosyncratic, cerebrally sophisticated, and elegantly composed album of modern minimal electronic music!
FRANK (JUST FRANK)- THE BRUTAL WAVE LP (wierd, usa)
18.98usd/11.36gbp/12.60eur/1662jpy (approx)
*Wierd Records proudly presents the debut album from Frank(just Frank) from Paris, France entitled The Brutal Wave. The Brutal Wave draws from many rich traditions of US and UK guitar driven wave, minimal synth, early black metal and new indie rock from Brooklyn respectively - layering lush washes of atmospheric anglophilic guitars above a warmly orchestral analogue synth and drum machine fueled minimal electronic backdrop. Equally of disparate origins are the band members themselves, Chris was born in New Jersey and grew up with half-Indian Kirti in the South of France, although both were schooled in London. Despite such varied influences and backgrounds, Frank(just Frank) indeed proudly embrace the French pop musical tradition and present a freshly recontextualized version of the french cold wave sound, which might well be most appropriately called 'La Vague Froide Moderne in 2010. 

The album presents a carefully crafted set of nine trax in which shiver-inducing swathes of guitars, restrained and mournful, battle alongside and often it seems directly against bitingly insistent vocals, that effortlessly switch between French and English. No lyrical themes are off limits for the apparently fearless young band, as the poetically flowing voice espouses tales ranging from provocatively centrist takes on international politics to vulnerably personal epics of heartbreak and addiction, and these tensions between right and left, darkness and light, and private versus public consistently replay themselves throughout the record, both in the lyrical content and the musical dynamics at work. This powerfully emotional record is made with simultaneous confrontation and restraint, as well as viscerally sensitized homemade DIY intimacy and feverishly swaggering aggression, and it is this balancing act and interplay of extremes that Frank(just Frank) harnesses to carve out The Brutal Wave!

GREY AREA

---
MAGIK MARKERS- BOSS LP (arbitrary signs, usa)
19.98usd/11.96gbp/13.26eur/1749jpy (approx)
*When confronted with an example of magnificence in nature, such as a waterfall, Jane Goodall reported that the chimpanzees she observed were captivated, as if in awe of the beauty of the world. On BOSS, the Magik Markers have tried to capture the chimps awe. A formality and restraint the Markers have never exerted on their previously recorded material is present on BOSS. Now the Markers are Jainists, with their mouths masked so as to not inhale even one tiny insect, here pursuing the killer gentle with a vengeance. Recorded in the cavernous dark of Echo Canyon West, with producer Lee Ranaldo working the boards like a diviner, BOSS documents the Markers with a previously unheard fidelity and orchestration. Idiosyncratic song structure and melodies interspersed with a destructive drum stomp are reminiscent of the early electrified blues of Junior Kimbrough, or the black hole rhythms of Kousokuya. Mixing a gentle vulnerability with a winded egomania, the Markers have always had a musical tunnel vision; BOSS is that vision made manifest. The tug of war the Markers enact, the way they are fully prepared to start yanking their world apart as they find themselves losing their place in, makes moot possibilities of greatness or mediocrity. It makes them unapologetic soothsayers with their ears pressed to the ground, waiting for footsteps. With Peter Nolan, we finally hear what Lou Reed would have sounded like had he sallied with the drums instead of getting seduced by the easy praise of front man status. Like Rashid Ali squeezed into the Teutonic leather pants of Faust, Nolan drums like there are hell hounds at his heels but he just cant be bothered. Here both laconic and frenzied, Nolans drumming arms reach out like an octopus: tickling the ivories, humming the organ and blasting taps on some kind of endtime trumpet. As a pianist, Nolan reminds us that the piano is a percussive, beating out the whoomp of some old war dance, a bare foot-fall rhythm of fighters to battle and the heavy hands of a whiskey burlesque in the afternoon. Nolan is easy to underestimate, but finally, here is high fidelity record of the strange soul of one of Americas most natural and quizzical musical minds. -Ecstatic Peace. Small repress - handpainted jackets, insert, full color poster.
BRYAN EUBANKS/J.P. JENKINS- MULTI-KEY COMING/DCW/ROUGH METAPHORS LP (olde english spelling bee, usa) 19.98usd/11.96gbp/13.26eur/1749jpy (approx)
*shop favorite restocked… Bryan Eubanks (of GOD) delivers a throbbing wall of distressed electronics that is 'indeed heavy at intervals but also makes a cognitive transparent treatment' according to the cryptic liner notes. To further quote the liner notes: '...this music is a tool for is is sunk that in a different interpellation than overleving neccasitates.' What? For his side, J.P. Jenkins (of Ghosting, Portland Bike Ensemble) layers acoustic guitars in a psychedelic, personal style that's more intuitive and exploratory than technically inclined. His unique approach completely sidesteps any of the current neo-folk/fingerpicking trends and goes for something far more organic and amorphous.
JAMES FERRARO- LAST AMERICAN HERO LP (olde english spelling bee, usa)
23.98usd/14.36gbp/15.92eur/2100jpy (approx)
*shop favorite restocked… Remastered reissue of an obscure tape that came out in a Europe-only edition in late 2008 on Dreamtime Taped Sounds - the label run by Lieven Martens of Dolphins Into The Future. This is a very unique work in the massive Ferraro discography as it employs rock instrumentation in a minimalist fashion to dazzling effect. Features the tracks 'F-150 Night Eros At The Highways End', 'Blacktop Tumble Weed: Empty Monster Energy Drink Can', & 'Headlines (Access Hollywood)'. Limited edition of 450 copies. Includes a download coupon for the mp3 version.
JAMES FERRARO- K2: CHAMELEON BALLET LP (olde english spelling bee, usa)
23.98usd/14.36gbp/15.92eur/2100jpy (approx)
*shop favorite restocked… in chameleon ballet i wanted to create a work of magic that simulates a dream atomosphere of post industrial landscapes, with the waking memory of a romantic alien encounter occurring in the dream. dedicated to the mystery of night and the magic of dreams - james ferraro
FOREST SWORDS- DAGGER PATHS LP (olde english spelling bee, usa)
19.98usd/11.96gbp/13.26eur/1749jpy (approx)
*shop favorite restocked… Wirral's Forest Swords make a textured, gauzy music as indebted to the Liverpool region's rich musical heritage as it is to the bleak-yet-beautiful coastal environment from which it was born. The result is something completely organic, sounding like a dancehall mix of Mogwai's more luscious soundscapes, Burial's sample-strewn claustrophobia, and Ennio Morricone's spaghetti western scores. The record's sweaty and thunderous dub grooves and cavernous guitar licks rub shoulders with R'n'B shuffles, dread-soaked percussion, and heady drones to create a visceral and epic sound. Dagger Paths consists of specially remastered versions of songs from the out-of-print cassette singles Miarches and Glory Gongs, along with brand new tracks. Full color pro-printed covers and insert - also includes a download coupon for the mp3 version.
LAMBSBREAD- COULD YOU BE LOVED? LP (olde english spelling bee, usa)
22.98usd/13.76gbp/15.25eur/2012jpy (approx)
*shop favorite restocked… 'Don't let them fool ya / Or even try to school ya! oh, no! / We've got a mind of our own / So go to hell if what you're thinking is not right! / You can fool some people sometimes / But you can't fool all the people all the time.' -- Bob Marley. Limited & numbered edition of 200 copies, paste-on covers.
JULIAN LYNCH- MARE LP (olde english spelling bee, usa)
22.98usd/13.76gbp/15.25eur/2012jpy (approx)
*Second full-length album by Julian Lynch. Recorded in Madison, Wisconsin and Ridgewood, New Jersey in 2009 and the beginning of 2010. Download coupon included.
JULIAN LYNCH- ORANGE YOU GLAD LP (olde english spelling bee, usa)
23.98usd/14.36gbp/15.92eur/2100jpy (approx)
*Orange You Glad is the debut full-length LP from Julian Lynch, following a string of self-released cd-r's and a recent split 7" with his childhood friend and frequent collaborator Matt Mondanile of Ducktails on the Underwater Peoples label. A talented multi-instrumentalist, Julian has had a busy summer playing countless shows both solo and as a member of Predator Vision, Ducktails, and Real Estate offshoot Alex Bleeker & the Freaks. This album is comprised of 4-track home recordings made in his hometown of Ridgewood, New Jersey and also in Madison, Wisconsin where he is a graduate student in ethnomusicology. His interest in Indian & South Asian music blossomed several years ago when he was living in Washington, D.C. and working for Smithsonian Folkways Recordings. This exposure to their vast library of world music has informed his output, and he blends instruments such as harmonium & tabla with guitar-rock instrumentation. Also of note is his use of circular breathing techniques on the clarinet -- often a focal point during his meditative live shows.
MOUTHUS/COUSINS OF REGGAE- SPLIT LP (olde english spelling bee, usa)
19.98usd/11.96gbp/13.26eur/1749jpy (approx)
*shop favorite restocked… A side each of fertile noise-rot from Montreal's Cousins of Reggae and Brooklyn's Mouthus. Soundly rejected by Discovery Channel, the Cousins' five-track suite about the Hudson Bay follows up their limited and hard-to-find debut LP (on Ohnonoise) and a recent CD-R on Mouthus's Our Mouth imprint. They set sail with some hyperactive stompers and narcoleptic stumblers intent on capsizing all vessels in their path before coming under attack by a squadron of pissed off jet-skiers. On the flip are two massive Mouthus jams ? 'New Drugz' and 'Better Than Facemask' which perfectly capture a day spent peaking on mescaline at the Daytona 500. Limited edition of 500 with unique handpainted covers and full-color inserts.
MOUTHUS AND AXOLOTL- 12-15-04 LP (olde english spelling bee, usa)
19.98usd/11.96gbp/13.26eur/1749jpy (approx)
*shop favorite restocked… X-mas 2004, Brooklyn. Brian Sullivan and Nate Nelson of Mouthus meet up with Karl Bauer of Axolotl for some sonic celebration and let the tape machine roll. Two side-long psilocybe-inspired scoops of shimmering and stumbling drone/zone/sludge ragas. Better dust off yr bib.
PIGEONS- SI FAUSTINE LP (olde english spelling bee, usa)
23.98usd/14.36gbp/15.92eur/2100jpy (approx)
*Pigeons is the psychedelic pop project of married couple Wednesday Knudsen and Clark Griffin. They met in Seattle and, while living there, were part of The Sea Donkeys -- a shambling anti-folk collective of freaks which also featured Hisham Mayet of the Sublime Frequencies label. The Sea Donkeys released an LP on the Sun City Girl's Abduction label in 2005. Pigeons formed later that same year when Wednesday and Clark relocated to New York. After releasing a string of micro-run cassettes and lathe-cut vinyls that explored noise and free jazz modes they turned their energies towards writing structured songs. The first widely available release of their song-oriented material was the 'Virgin Spectacle' lp that came out on Black Dirt in 2008. That was followed by a 7" single on Soft Abuse in 2009. Si Faustine is their second album and, like Virgin Spectacle, was recorded at Jason Meagher's Black Dirt Studio. Also featured on the album are contributions from Carter Thornton (Enos Slaughter, Gnaw, Zashiki-Warashi, Izititiz), Jason Meagher (NNCK, D. Charles Speer, Coach Fingers), and Rene Blume-Meagher. Pigeons are currently living in Paris, France. Housed in full-color 'tip-on' style jackets featuring artwork by Melodie Provenzano and also includes an mp3 download coupon.
RANGERS- SUBURBAN TOURS LP (olde english spelling bee, usa)
19.98usd/11.96gbp/13.26eur/1749jpy (approx)
*shop favorite restocked… Rangers is Joe Knight. Suburban Tours is his debut vinyl release after a string of popular cassette albums in 2009 - including Low Cut Fades on Not Not Fun. His sound has been referred to out in blogland as 'elevator psyche' and 'mirrorball funknagogic pop' - and that's not a bad start considering his music is often bass-driven with washes of synth and prog-psych guitar riding over the top. Unlike the extended side-long collages of his cassette releases, Suburban Tours is a collection of eleven concise 'pop' songs that were written and recorded after moving to San Francisco from his native Texas. Not knowing anyone in this new locale, he describes the period after the move as being extremely lonely and plagued with near-constant rainfall. So he holed up and focused his attentions on recording a batch of songs that reflected on his suburban upbringing outside of Dallas and what he calls the 'failed connections with nature' that exist in these suburban zones (fake lighting, cranked-up air conditioning, golf courses, and gated 'communities' where everyone keeps to themselves). But despite the loneliness and melancholic themes there is a remarkable amount of color to his music. Like it's the sound of what he'd want to have playing on his headphones while riding a bike through these neighborhoods -- the sound necessary to make these places seem lively and fun. Music blog Visitation Rites hits the nail on the head when saying 'his music reflects a parallel fixation with the tape reel as a cutting board for the psychic trappings of middle class American youth.' Rangers is drawing from an entirely different set of musical influences than the rest of his peers - combining a passion for Manchester's Northern Soul sound with early '80s rock radio staples like Rush and The Police and the '70s prog-fusion of Weather Report. Plus he's got the chops to pull off this unlikely union -- in fact the cutting engineer for Suburban Tours was utterly baffled and commented that it sounded to him like a lost Steely Dan session recorded onto a mangled microcassette tape. That's a good thing, right? Full color pro-printed covers and insert - also includes a download coupon for the mp3 version.
SQUIM- ZEPHYRUS LP (olde english spelling bee, usa)
19.98usd/11.96gbp/13.26eur/1749jpy (approx)
*shop favorite restocked… Squim, aka Chris Phillips, is an obsessive recordist living in Portland, Oregon. In the '90s, he was very active in the underground mail art and tape trading scene -- running the Circle X label out of Salt Lake City and releasing several well-received cassettes on the Bobby J. label. This album will be his debut on the vinyl format and was chosen as being the standout from among a half dozen other unreleased albums of recent recordings. On Zephyrus, Squim blends repeating melodic motifs with his meticulously collaged noise/dronescapes. This is a limited edition release of 350 copies -- each cover is a unique color monoprint, hand-printed by Squim and spraymounted, back covers are a photocopy paste-on.

GLOBAL SOUNDS

---
ORCHESTRE REGIONAL DE MOPTI- LES MEILLEURS SOUVENIRS DE LA 1ERE BIENNALE ARTISTIQUE ET CULTURELLE DE LA JEUNESSE 1970 LP (mississippi, usa)
12.98usd/7.77gbp/8.62eur/1136jpy (approx)
*Recorded in 1970 as part of the First Biennale of Arts and Culture for the Young in Mali. The Regional Orchestra of Mopti was a state funded orchestra that participated in country wide music festivals and competitions. A hypnotic band featuring electric guitars & a large horn section. This is the first in a series of six Mali music LPs we will be reissuing this summer from Sterns. A serene and droning record that is both sorrowful & celebratory.
MULATU ASTAKE- MULATU STEPS AHEAD 2LP (strut, germany) 24.98usd/14.95gbp/16.58eur/2187jpy (approx)
*Following his acclaimed collaboration on Strut with The Heliocentrics, the Father of Ethio jazz presents his brand new studio album, 'Mulatu Steps Ahead' for 2010. The album explores new directions in fusions of Western jazz with Ethiopian modes, moving forward the pioneering sound Mulatu developed during the '60s and '70s, showcased on the recent Strut compilation 'New York * Addis * London'. For the new album, tracks were recorded with members of Either/Orchestra in Boston, with contributions by traditional Ethiopian musicians in Addis, members of The Heliocentrics and some of the UK's leading jazz and African players during the final sessions in London in November 2009. Each track on the album tells its own story. The reflective, meandering opener, Radcliffe, was composed specifically for the Radcliffe Institute during Mulatu's time lecturing at Harvard in Boston – the original score is now framed on the wall there. The Way To Nice was written and arranged on the tour bus during Mulatu's recent French dates – "with this track, you are travelling on a long journey, talking and thinking" explains Mulatu. "It was inspired by the many beautiful places on the coast road around Nice." Assosa adapts traditional music from the Assosa tribes in North-Western Ethiopia and Mulatu's Mood re-works a Mulatu jazz fusion composition from the early '90s into a new swinging Afro highlife arrangement. "I wanted to use West African styles within this version and try new ways of using the beautiful sound of the kora." Boogaloo and I Faram Gami I Faram reprise Mulatu classics with new, fuller scores and bonus digital track Derashe highlights the traditional diminishing scales of the Derashe people of Southern Ethiopia, a musical technique that would later feature in the classical compositions of Debussy and the jazz of Charlie Parker. "Many debate how this music developed but the Derashe have played these scales for centuries. It is an untold story." Mulatu will be touring the album from March 2010 globally, interspersed with dates with The Heliocentrics.
LLOYD MILLER AND THE HELIOCENTRICS- LLOYD MILLER AND THE HELIOCENTRICS OST 2LP (strut, germany) 24.98usd/14.95gbp/16.58eur/2187jpy (approx)
*Following their award-winning collaboration with Ethio jazz Godfather Mulatu Astatke (Mojo magazine Top 50 of the year 2009, Sunday Times World Music Album of the year), pioneering UK collective The Heliocentrics resurfaces alongside another fascinating jazz enigma, ethno-musicologist, jazz maestro and multi-instrumentalist, Lloyd Miller. Learning various instruments and immersing himself in New Orleans jazz through his father, a professional clarinet player, Lloyd Miller first trained himself in the styles of George Lewis and Jimmy Giuffre and cut his first Dixieland jazz 78 rpm record in 1950. During the late '50s, his father landed a job in Iran and Miller began to develop a lifelong interest in Persian and Eastern music forms, learning to play a vast array of traditional ethnic instruments from across Asia and the Middle East. He toured Europe heavily, basing himself in Switzerland, Belgium, Sweden, Germany (where he played with Eddie Harris and Don Ellis) and, most famously, in Paris where he worked with oddball bandleader Jef Gilson, a phenomenon in French jazz during the early '60s. Miller returned to the Middle East during the '70s, landing his own TV show on NIRTV in Tehran under the name Kurosh Ali Khan. His show became a national fixture and ran for seven years. Miller has since been a vocal ambassador for preserving the traditions of many forms of Eastern music. In recent years, his mid-'60s album 'Oriental Jazz' has become a collector's favourite and the UK's Jazzman label have issued a compilation, 'A Lifetime In Oriental Jazz', covering work from across his career. The renewed interest in his music has spawned this new collaboration with The Heliocentrics, a freeform mix of Eastern arrangements, jazz and angular psychedelics and represents the Heliocentrics' most accomplished work to date. Tracks include the reflective, yearning 'Spirit Jazz', a new version of Miller classic 'Massom' and the cinematic 'Electricone'.
JIMI TENOR AND TONY ALLEN- INSPIRATION INFORMATION 2LP (strut, germany) 24.98usd/14.95gbp/16.58eur/2187jpy (approx)
*Strut's Inspiration Information series moves on from the critically acclaimed Mulatu Astatke / The Heliocentrics collaboration with the fourth album in the series, a mouth-watering head to head between Finnish maverick Jimi Tenor and Afrobeat drumming legend, Tony Allen. Jimi Tenor remains a fascinating enigma in modern day music. Consistently one of the best and most unpredictable live artists around, his work since his breakthrough album 'Intervision' (Warp, 1997) has involved open-minded projects ranging from live film soundtracks and orchestral pieces to a series of Afro-based albums with his band Kabu Kabu. Tony Allen continues to attract new fans as one of the greatest drummers alive today. Celebrated as the creator of the Afrobeat rhythm and a lynchpin of Fela Kuti's Africa 70 band, his recent work has included The Good, The Bad & The Queen collaboration with Damon Albarn and his first album for World Circuit Records released earlier this year, 'Secret Agent'. Recorded at Lovelite Studios in Berlin during November 2008 with further sessions this year in Finland and Paris, the Tenor / Allen collaboration whips up a raw, heavy analogue sound mixing the full range of Allen's Afrobeat repertoire with Tenor's off-kilter brew of dark humour, tongue-in-cheek lyrics and tight, firing musicianship. The sessions involved key members of Tenor's Kabu Kabu band and Berlin-based guest MC Allonymous with tracks evolving from jamming ideas together over five intense days of recording, fuelled by plenty of African food and whisky. Tenor's trademark range of home-made instruments rub shoulders with vintage keyboards and traditional African percussion. The resulting set is one of the best recordings that both artists have produced in recent years. Tracks range from Jimi's S&M tableau, 'Darker Side of Night' to apocalyptic commentary on our times, 'Path To Wisdom' and the hilarious lampooning of the UK immigration system, 'Mama England', composed on the Tenor tour bus. The album also features fusions based around traditional Afrobeat structures ('Sinuhe', 'Got My Egusi') and ends with the extended freestyle builder, 'Three Continents', a life affirming, mesmeric groove built around another belting Allenko rhythm base. Topical, biting, funny and always funky, experimental but never straying from 'the one', this is another high quality addition to the Inspiration Information series, a 'no rules' set that brings the best out of both artists.
V/A- NEXT STOP SOWETO VOL. 3: GIANTS, MINISTERS AND MAKERS, JAZZ IN SOUTH AFRICA 1963-1984 2LP (strut, germany) 24.98usd/14.95gbp/16.58eur/2187jpy (approx)
*Strut conclude their essential three-part excursion into the archives of South African music with the third and final volume of the 'Next Stop… Soweto' series. Volume 3 is a long overdue retrospective of the rich jazz scene happening in South Africa from the early '60s to mid-'80s. While many major artists lived in exile abroad and furthered their careers globally, many of South Africa's finest jazz players remained, performing under the strict auspices of the Separate Amenities Act. Jazz has a deep heritage in South Africa, dating from the early 20th Century. The country's jazz scene flourished during the '50s, despite the increasing restrictions of apartheid, with musicians like the Jazz Epistles and Chris McGregor influenced by Charlie Parker & Duke Ellington before adding local marabi and kwela to their be bop. During the '60s, the Sharpville Massacre, radio restrictions and police clampdowns made the life of a black musician often untenable. Major names like Hugh Masekela and Miriam Makeba left to live abroad. Next Stop Soweto Vol. 3 is the story of the music that survived in South Africa during this mid-'60s to mid-'80s era. The album features many of the recognised South African jazz greats like saxophonist Dudu Pukwana and drummer Early Mabuza, the potent soul jazz grooves of The Heshoo Beshoo Group and The Drive and some of the many artists creating unique fusions like Philip Tabane's Malombo mixing African drums and hand percussion with guitar, vocal and flute. This is important music, a defiant statement in the face of unimaginable cultural repression. The album features an unreleased track, Dollar Brand's 'Next Stop Soweto' from the archives of the South African Broadcasting Corporation. As with previous volumes, the package features rare photos from the '60s and '70s with sleeve notes by South Africa's finest author on music and culture, Gwen Ansell. The compilers of the series are Duncan Brooker and Francis Gooding.
V/A- NEXT STOP SOWETO VOL. 2: SOULTOWN R&B, FUNK AND PSYCH SOUNDS FROM THE TOWNSHIPS 1969-1976 2LP (strut, germany)
24.98usd/14.95gbp/16.58eur/2187jpy (approx)
*shop favorite restocked… Strut continue their essential three-part excursion into the archives of South African music with the second volume of the 'Next Stop… Soweto' series. With international forms of music discouraged by the South African authorities during the 1960s, township jive or mbaqanga arose as innovative artists combined close harmony singing and traditional African styles with a bouncy township beat. Imported US music became strictly the domain of house parties, private record collections and underground shebeens. Despite this, a small but healthy soul scene flourished with bands like The Movers adding marabi elements into their funk and early disco sound, The Klooks and the Anchors all directly inspired by US soul and R&B and the Hammond organ of Booker T and Jimmy Smith. From '69, a string of 3-minute blasts of energy surfaced on local labels like City Special, Soul Town, Atlantic City and Soul-Soul, often under the intimidating gaze of producer David Thekwane. Volume 2 of Next Stop… Soweto also touches on mbaqanga and jazz artists who dabbled with soul and funk fusions during the early '70s – the Mgababa Queens and Mahotella Queens, and revered SA jazz combo The Heshoo Beshoo Group. We also feature a rare psychedelic track from one of the only recordings made of playwright Gibson Kente's acclaimed theatre pieces, 'Too Late'. The Next Stop… Soweto series is the result of several years of painstaking research and vinyl archaeology in South Africa by compilers Duncan Brooker and Francis Gooding.
V/A- NEXT STOP SOWETO VOL. 1: TOWNSHIP SOUNDS FROM THE GOLDEN AGE OF MBAQANGWA 2LP (strut, germany) 24.98usd/14.95gbp/16.58eur/2187jpy (approx)
*Strut follow their recent forays into Nigerian and Ethio grooves with a brand new wide-ranging three-part series exploring underground South African music during the late '60s and '70s, NEXT STOP SOWETO - Volume 1 explores the vibrant energy of the township jive sound, whilst Volumes 2 and 3, released across Spring and Summer 2010, cover rare SA soul, funk & Hammond R&B and the country's rich jazz scene. Jazz had been a fixture in South African music since the '50s and jive (or mbaqanga) initially emerged a decade later as a fusion combining elements of rural Zulu music and harmony vocal styles with Western instrumentation. Early stars like "groaner" Simon Mahlathini, Nkabinde and the Mahotella Queens were key in developing a colourful, danceable sound and a competitive scene began to flourish during the late '60s with rival female groups like Izintombi Zesi Manje Manje gaining in popularity. With NEXT STOP SOWETO, Strut trace some of the amazing music that often only appeared on short run 45s at the time, including tracks by smaller and lesser known bands that plied their trade under apartheid during the years before the tumultuous Soweto uprising of 1976. Featuring music recorded primarily for the local market, the album takes the listener far beyond the accepted township jive template into fusions with jazz, gospel, rumba, funk and traditional mining songs, all under-pinned by a gritty, uncompromising edge. The NEXT STOP SOWETO series is the result of several years of painstaking research and vinyl archaeology in South Africa by compilers Duncan Brooker and Francis Gooding.
V/A- SAIGON ROCK & SOUL: VIETNAMESE CLASSIC TRACKS 1968-1974 2LP
(sublime frequencies, usa)
31.98usd/19.15gbp/21.23eur/2800jpy (approx)
*The long-awaited foray into the Vietnamese rock, pop and soul sound of the late 1960s and early 1970s is finally here. Saigon Rock & Soul delivers the goods international retro collectors have been searching for in vain for many years -- and it delivers beyond belief. Every song is a mini-masterpiece, be it heavy acid-rock psychedelia, horn- and guitar-drenched funk grooves, or gripping soul ballads reflective of life during wartime. The tracks that form this collection cut a window into a rich musical Vietnamese music scene that has long been obscured, and for the most part, forgotten. As the scope of electrified Vietnamese music from the 1960s and 1970s begins to be revealed, it becomes evident that this was among the heaviest and most eclectic musical scenes of Southeast Asia at the time. These songs tell of war, love and what war does to love. All of them were recorded in makeshift studios and even U.S. army facilities while the Vietnam War raged -- and were issued by a handful of Saigon record companies on vinyl 45s and reel or cassette tapes. Westernized forms of music in Vietnam had appeared during the latter 19th century, and especially during the early 20th century, under the influence of the French colonizers. Tan Nhac (trans. "modern music") always incorporated both domestic and international sounds, and continued to develop alongside Western musical trends. During the 1960s and 1970s, pulp ballads were being recorded by leading crooners of the time who alternated between modern and traditional forms of regional music. When the electric guitar hit the streets of Saigon, Vietnamese renditions of contemporary instrumental trends such as surf-rock, beat and twist soon emerged, followed by some pretty deep soul sounds inspired by Motown radio hits as well as funk grooves brought on by James Brown and his contemporaries. By the mid-1960s, Vietnam had been ravaged by war for years. American G.I.s had become a standard fixture in Saigon, as did many of the cultural artifacts they brought with them. This certainly included the music. The sounds of rock and roll dominated the radio waves, and Saigon nightclubs were teeming with new sounds. Musically, The Shadows and The Ventures soon gave way to The Beatles and The Rolling Stones as an enthusiastic set of young Vietnamese rockers signed on to the lifestyle, always eager to hear the latest musical trends the G.I.s would bring in on LP or tape. This era saw the birth of a vibrant rock scene, yet rock music and anything that came close was commonly referred to as "soul" in the Vietnamese genre-listings. Like many cultures in Asia, Vietnamese music is recorded, marketed, listened to and disposed of in a relatively quick manner. This level of advanced ephemera ensures a degree of difficulty when trying to unearth and discover cultural histories. Literally, most of the music heard here has been brought back from the dead. Artists featured include some of Vietnam's most popular at the time: Elvis Phuong, Hung Cuong, Mai Lei Huyen, Le Thu, Thai Thanh, Giao Linh, Mai Lei Huyen and the CBC Band. This limited edition 2LP vinyl release features 70 minutes of classic original recordings compiled by Mark Gergis housed in a beautiful full-color gatefold jacket with extensive liner notes.

GIFT CERTIFICATES

---
gift certificates are always available in any denomination and come in a envelope ready to be stocking stuffed, slipped into pockets or dispensed in any way you see fit. they can be paid for in cash, credit card (visa, master card or discover) or paypal in person, phoned in or via email. gift certificates not paid for in person can either be mailed to you, or we can keep it in shop if the recipient plans to use it for mail-order.

ADDRESS

---
tequila sunrise records
525 w. girard avenue
(btwn 5th and 6th streets)
philadelphia, pa 19123

SUBWAY: blue or orange line to girard ave TROLLY: 15 to 5th street BUS: 57 to girard; 47 to girard



t/us: 1215 965 9616

t/uk: 0203 004 8357

e: ajv@tequilasunriserecords.com

u: www.tequilasunriserecords.com

b: www. tequilasunriserecordshop.blogspot.com

f: tequila sunrise/facebook

m: www.myspace.com/tequilasunriserecords

t:www. twitter.com/tequilasunriser



HOURS

---
monday: 12:00-6:00pm/est
tuesday: 12:00-6:00pm/est
Wednesday: 12:00-6:00pm/est
thursday: 12:00-6:00pm/est
friday: 12:00-6:00pm/est
saturday: 12:00-6:00pm/est
sunday: 12:00-6:00pm/est
---