NEW ARRIVALS AND RESTOCKS
FRIDAY, JUNE 12
---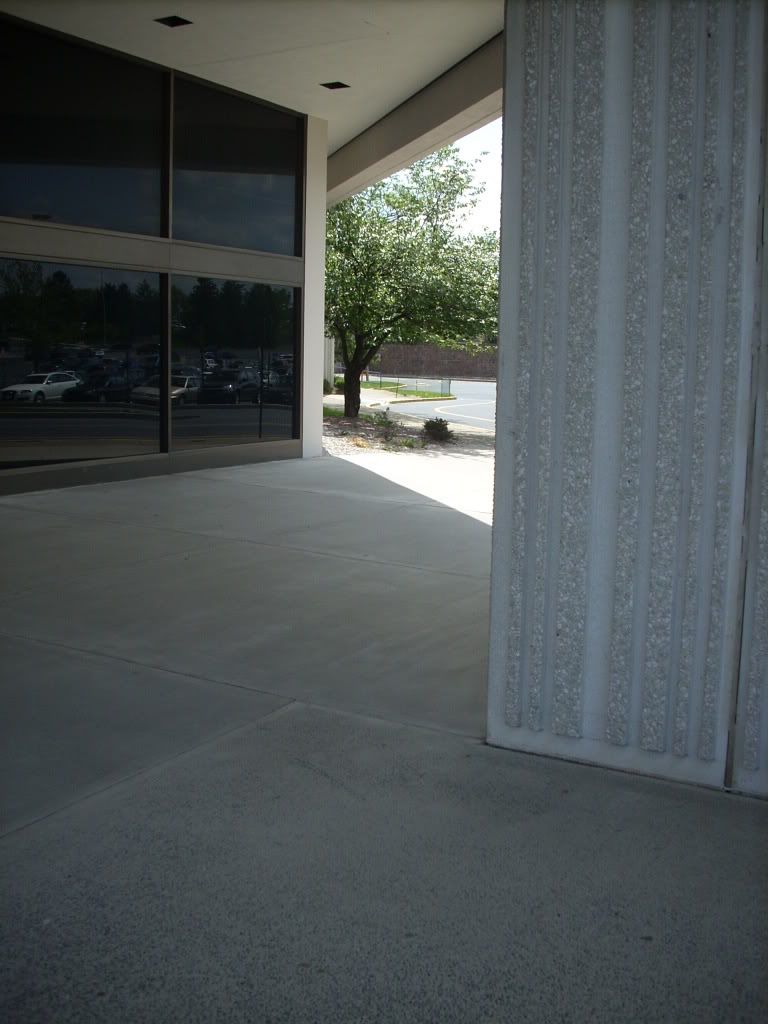 thanks for looking.


alright, like the rest of you in the PHL/metro area, i'm sick of this rain, but what can you do? right? well, whatever you do, don't let it stop you from swinging by and checking out this weeks choice jams… right off the bat things are looking GOOD with honest jon's 4th installment of their ongoing emi/hayes archives plundering. this one's a four lp box (!) (2 records worth of vintage tracks recorded in middle east/north africa -Egypt, Iran, Iraq and Turkey- circa the 1920s from the aforementioned archives, and then 2 records worth of recordings by contemporarious artists who've been influenced by music of the said region/period, many names will ring a bell: richard bishop, ben chasney, micah blue smaldone, etc al… needless to say, if you follow these updates, you'll know i think this one's a must for any home!); new son's of the dragon 12 on echospace: detroit (the sons of the dragon double pack was a sleeper, but it ended up being one of my favorite records last year. also take note of the echospace:detroit, as well as fortune8 and rhythm and sound, restocks listed in the dance section below… all essential tech/house dubness!!!)… really, as i write this, i'm having a hard time separating 'top picks' from the rest of the list… so many great new and restocked titles in, just go and check 'em out below…as always, for the most up to the minute new arrivals, check the tsr facebook page (and while yr at it, become a friend!) or my twitter feed… come on down and get some goods!


gracias


anthony vogdes


as always, many of these titles are in very limited quantity, so if you're interested in anything listed below and can't make it to the shop you can make a purchase via paypal or over the phone with a credit card and pick them up later or have them shipped (see more information below). i will no longer hold records. sorry.


prices are subject to change without notice.


prices do not include shipping and handling. for those of you shipping within the continental united states I offer a 5.00usd flat shipping rate for any amount of records and/or compact discs. shipping cost for international orders are calculated on an order by order basis. payments for orders can be made via paypal or with a credit card by telephone between 12-6pm/est.


i also offer bike messanger service via timecycle couriers. for the low cost of 10.00usd i can deliver any amount of records and/or cds you wish to purchase to your center city philadelphia location (this includes some parts of south, west and north philadelphia) within two hours (and for those of you who need your records even faster, we also offer 'rush' service for the low flat rate of 20.00usd for any amount of records/cds delivered to you within one hour). of course, we are still more than happy to ship records via the usps within philadelphia. orders placed before 5pm/est will ship out that evening and should reach their destination by the following day.


PICKS OF THE WEEK

---
SON'S OF THE DRAGON- THE JOURNEY OF QUI NIU 12" (echospace:detroit, usa)
12.98usd/7.89gbp/9.27eur/1274jpy (approx)
*Son's Of The Dragon debuted in 2008 on a mysterious white double vinyl out of Detroit, and they awake again to bring you The Journey Of Qui Niu. The cv313 rework plays off the original version, but adds a low-end throb so deep it could shake the heavens. SQX takes a different approach -- they use the synthesized textures as warm sonic fragments, as if building a sonic puzzle. A destined classic -- do not miss. Limited edition colored vinyl.
V/A- OPEN STRINGS: 1920S MIDDLE EASTERN RECORDINGS- NEW RESPONSES 4LP (honest jon's, uk)
54.98usd/33.43gbp/39.26eur/5396jpy (approx)V/A- OPEN STRINGS: 1920S MIDDLE EASTERN RECORDINGS- NEW RESPONSES 2CD (honest jon's, uk)
23.98usd/14.58gbp/17.12eur/2353jpy (approx)
*This is the fourth release in Honest Jon's series of albums exploring the earliest 78s held in the EMI Hayes Archive. Open Strings is a dazzling selection of virtuoso string-playing from Egypt, Iran, Iraq and Turkey, all recorded in the 1920s, and pretty much unheard ever since. In addition, Open Strings includes a disc of newly-commissioned responses to the themes in this music by underground luminaries committed to the drone such as Sir Richard Bishop of legendary Sun City Girls renown, West Coast psych-guitarist Ben Chasny aka Six Organs Of Admittance, UK folk-guitarist Rick Tomlinson aka Voice Of The Seven Woods, and Western Massachusetts' raga-inspired duo, MV And EE. From resonant bow-drone, to frenetic fret-runs to delicate, circular acoustic musings to sitar fever-dreams, no matter the nationality, there is a resonance and truth in this music that is ancient, timeless and transcendent. Scorchers past and present, every one. Other artists include: Micah Blue Smaldone, Michael Flower, Charlie Parr, Bruce Licher, Paul Metzger, and Steffen Basho-Junghans.
ARTHUR RUSSELL- IS IT ALL OVER MY FACE 12" (slow to speak, usa)
15.98usd/9.72gbp/11.41eur/1568jpy (approx)
*A1. Is It All Over My Face B1. Home Away From Home B2. This Is How We Walk On The Moon B3. See Through Love. Tracks on side B taken from the album Another Thought. Compiled by Paul Nickerson and Francis Englehardt for Slow To Speak.
V/A- DUB ECHOES: SONIC EXCURSIONS IN DUB AND BEYOND… JAMAICAN KINGS MEET ELECTRONIC FUTURISTS IN DUB WORLDWIDE 3LP (soul jazz, uk)
27.98usd/17.01gbp/19.98eur/2746jpy (approx)
*Soul Jazz Records' journey into dub and beyond, released to coincide with the new DVD film featuring an array of both legendary and current artists and producers connected to dub. Dub Echoes celebrates both 40 years of dub! This double-CD is a lightning journey through dub, featuring Jamaican originators such as King Tubby, Lee Perry, Prince Jammy and Bunny Lee alongside electronic futurists and dubstep artists such as Kode9, Harmonic 313 (Warp), IV (Hyperdub) as well as hip-hop pioneer Roots Manuva and original junglist Congo Natty. Musical worlds collide as Francois Kervorkian meets Jamaican DJ legend U-Roy, and German techno giants Rhythm & Sound meet Cornell Campbell. This album is a celebration of all things dub and related, featuring rare classic and new tracks from the pioneers and futurists of this electronic musical form. Other artists include Rebel MC, Disrupt, Dub Syndicate, Andre 'Suku' Gray, The Congos and The Upsetters.

ROCK AND PSYCHEDELIC

---
MIGUEL ABUELO & NADA- MIGUEL ABUELO ET NADA LP (abuelo, france)
29.98usd/18.23gbp/21.41eur/2942jpy (approx)
*1973 album by Miguel Abuelo & Nada while he was living in France is, no doubt, one of the best Argentinian rock albums ever recorded, and probably also one of the best out of South America. Miguel, a true legend of Argentinian rock music, recruited some Argentinian musicians who were living in Paris at the time and recorded this wonderful album, but the band never promoted it because they disbanded very quickly. The LP became a collectable item very soon, and this is the first vinyl reissue with the original artwork in its gatefold cover, and the insert with the lyrics. Seven long tracks, stunning blend of psychedelia, folk and hard-rock. A nicely done reissue of such a classic, with tremendous sound quality and limited to 500 copies.
YVES & SERGE & VICTOR- CAGIBI LP (guerssen, france)
26.98usd/16.41gbp/19.27eur/2648jpy (approx)
*shop favorite restocked… Guerssen reissues this mega-rare private pressing from France, 1975, with only 300 copies originally made. Pretty unknown album, and a killer! Nothing you would expect from a French record, really. This is 100% USA early-'70s sounding stuff: West Coast folk-rock with a psychedelic edge, CSNY feel, acoustic & electric guitars, some fierce fuzz assaults and English vocals. An incredible discovery! The original pressing came with a plain white cover, and a few copies were later pasted-on with a few very low quality photos. For this reissue Guerssen used this restored original artwork.
LULA CORTES- ROSA DE SANGUE LP (time-lag, usa)
26.98usd/20.05gbp/23.55eur/3237jpy (approx)
*Deluxe first ever reissue of this Brazilian private press monster rarity. Originally custom pressed in 1980, Rosa De Sangue is the closing chapter of the amazing Recife psychedelic movement that flourished and centered around the work of Lula Cortes, beginning in 1973 with the release of Satwa, and the creation of 'Abracadabra,' Lula's loose art/music/design collective. Leading up to 1980 Lula had produced and privately released Satwa in 1973 (Brazil's first private press LP) as well as Marconi Notaro's No Sub Reino Dos Metazoarios LP that same year (featuring the recording debut of Ze Ramalho). He then started the legendary but incredibly short lived Solar label, releasing only two albums: 1975's Paebiru double album, and a year later the lone album by Flaviola. As if that wasn't enough, he was also heavily involved in other productions and performed on many seminal albums coming out of the region, including many collaborations with Alceu Valenca. By the close of the '70s the heavily utilized Rozemblit recording studio/pressing plant had been destroyed by repeated floods, Abracadabra had run its course, and along with Lula's marriage, the Solar label was no more. So Rosa De Sangue was conceived as a bookend and tribute to this closing era; as Lula himself states 'I want to close all of this with a golden key.' And a golden key it is. Entering a small local studio with a head full of songs and his freshly road tested 'mountains band,' Lula created an album simply overflowing with ideas. Along with his power trio backing, he was further assisted by many old friends dropping in, including, among many others: Alceu Valenca, Flaviola, Ze De Flauta and Paulo Rafael. With hints of the past era and of things to come, it is a truly wild audio experience, covering many styles and moods. From crazed ethno folkrock, to magical, gentle, jungle folk psych zones, to hard hitting, coke dusted fuzz rock, to insane mutant disco dance floor groove, to tweaked Americana, to acid vocal raga trance, and way beyond. All throughout Lula's beautiful tricordio work pins things down, and for the first time he is the main vocalist (this is, after all, his first 'solo' album!) His is a smoke and booze steeped voice darting between crazed abandon, deep sadness, and glowing soulful humor. When things are mellow, you could easily imagine you're hearing an outtake from Marconi Notaro or Paebiru, but the next moment you're dropped into a raging street party or dimly lit booze drenched bar scene vibe. Frenzied guitars all over, including some tough fuzz, as well as powerful rolling bass groove, soaring violin, moog weirdness, dusted backup vocals, and great drum kit/regional percussion interplay. Psychedelic at heart, but brimming with flashes of tropicalia, punk, prog, and pure hot blooded rock and roll. A bizarre and amazing album. But of course, the story doesn't end there. At some point while the album was being recorded and pressed, Lula signed a major label contact which would produce 1981's far tamer O Gosto Novo Da Vida LP. When his new label got wind of Rosa De Sangue's eminent release, they were displeased to say the least. As soon as the pressing was complete, the entire small edition was seized and destroyed, making this album by far Brazil's rarest. So rare, in fact, that even among the most hardcore Brazilian collectors the original LP is often only rumored to exist, often cited as 'unreleased.' A few copies did however survive, and now, 29 years later, the world can finally hear this 'golden key' from a truly visionary artist. Packaged in a heavy vintage style cover with exact reproduction original artwork, including the huge full color, double sided, foldout poster insert, plus an extra insert featuring new liner notes from Lula Cortes as well as translated song titles. 180gm audiophile virgin vinyl pressing with exact repro label art. Limited edition one time pressing of 1000 copies.

FOLK, BLUES AND ROOTS

---
DOCK BOGGS- FALSE HEARTED LOVER'S BLUES LP (monk, italy)
26.98usd/16.41gbp/19.27eur/2648jpy (approx)
*Born in 1898 in Norton, Virginia, singer/songwriter and banjo player Dock Boggs got his start playing in the mining camps while working in the mines all over the Appalachian region. In 1927, he got a contract with Brunswick Records and began recording and playing parties all over the area. This collection represents his complete recordings from 1927-1929 when Dock was at the beginning and height of his short-lived recording career. 1929, however, was also unfortunately the beginning of the Great Depression and, like many musicians, Dock was forced to give up playing professionally due to lack of audience (no one had money for records or parties anymore). He thankfully was rediscovered in the 1960s by the folk revival movement and went on to record three great albums for Folkways, before his death in 1971.
CHARLEY PATTON- ELECTRICALLY RECORDED: PRAYER OF DEATH LP (monk, italy)
26.98usd/16.41gbp/19.27eur/2648jpy (approx)
*From the granddaddy of Delta blues comes this incredible compilation of his greatest songs. Charley Patton's influence on music cannot be overstated. He began playing music around 1900 and by the time he was 19, about a decade later, he had already written his most popular tune 'Pony Blues' and was on his way to becoming the first superstar of the Delta Blues and a household name. He was soon the most requested performer all over the South and influenced many young musicians, like Howlin' Wolf, John Lee Hooker and Robert Johnson, to name a few. But it was not only his mastery of the guitar and incredible vocal style that gained him popularity. His rock star-style showmanship and stage antics -- like playing guitar down on his knees or behind his back -- with a girl on each arm and drink in hand after the show, made him the idol of young would-be musicians (and non) everywhere he played. And like a true rock star, by age 42 he was dead, which of course, only fuelled his fame.
CHARLIE POOLE- HUSBAND AND WIFE WERE ANGRY ONE NIGHT LP (monk, italy)
26.98usd/16.41gbp/19.27eur/2648jpy (approx)
*Born in North Carolina in 1892, singer and banjo player Charlie Poole is often considered to be one of the grandfathers of bluegrass and modern country music. Poole recorded 60 songs during the 1920s for Columbia Records with his wildly popular North Carolina Ramblers, so this LP is a small sampling of some of his very best songs, many of which, like his first big hit for Columbia, 'Don't Let Your Deal Go Down Blues,' are blues standards. Although Poole died of an alcohol-induced heart failure at just 39 years old, he still had plenty of time to influence bluegrass greats like Bill Monroe, and more indirectly, Hank Williams and the folk singers of the 1960s. Although Poole wrote none of his own material, his genius lay in his unique ability to rework a song, by changing lyrics and tempo, to make it something entirely new. In fact, many fans bought his records just to see 'how Charlie did it.' His North Carolina Ramblers sold huge numbers of records for the time and Poole became one of the first country music stars.

GLOBAL SOUNDS

---
V/A- LONDON IS THE PLACE FOR ME: TRINIDADIAN CALYPSO IN LONDON 1950-56 2LP (honest jon's, uk)
25.98usd/15.80gbp/18.55eur/2550jpy (approx)
*shop favorite restocked… When the Empire Windrush, an old troop-carrier, arrived at Tilbury on June 21,1948, and inaugurated modern Caribbean immigration to Britain, it also supplied calypso with its best-known image -- on Pathe newsreel, Lord Kitchener singing his new composition London is The Place For Me. Kitch had boarded with Lord Beginner at Kingston docks, Jamaica, on Empire Day, May 24. In London they joined a milieu of fine band musicians familiar with Caribbean musical forms, and already represented on numerous recordings crucial to the development of British swing and jazz music. Travelling with their own core audience, the Trinidadian calypsonians brought with them the vocal music of Carnival. Traditionally this ranges from social satire to sexual double-entendre, from voodoo to the most pressing issues of the day, from sporting events to competitive insult. The experiences of Britain's growing Caribbean population were fabulously rich in raw material. In many ways Trinidadian calypso prefigured the rise of the Jamaican recording industry, by which it was eclipsed as the fifties ended. During that decade, certainly it was the enthralling soundtrack of Black Britain. Selected from original 78rpm recordings from the 50's by Richard Noblett and Honest Jon's co-owner Mark Ainley, compiler of the swathe of highly successful Studio One compilations for Soul Jazz records and the essential Darker Than Blue compilation on Blood and Fire. The sleeve artwork and insert contain a selection of fabulous photographs from the archives of the era, facsimilies of the original 78 record labels and extensive historical information.
V/A- LONDON IS THE PLACE FOR ME 2: CALYPSO & KWELA, HIGHLIFE & JAZZ FROM YOUNG BLACK LONDON 2LP (honest jon's, uk)
25.98usd/15.80gbp/18.55eur/2550jpy (approx)
*shop favorite restocked… Another installment of amazing music from the first wave of modern black settlement in England. The focus remains on the fifties, classic calypsos running alongside the African jazz of Ambrose Campbell -- the father of modern Nigerian music -- and some blistering high-life. Amongst the contributions from the sixties there is some South African kwela (featuring Chris McGregor), and a jazz-dance percussion workout from the Trinidadians who put the Notting Hill Carnival on London streets. The LPs are housed in a gatefold sleeve with a beautiful folded insert. There is a trenchant introduction by Paul Gilroy, full discographical notes, and numerous wonderful photographs.
TUNDE WILLIAMS- MR BIG MOUTH LP (honest jon's, uk)
18.98usd/11.54gbp/13.55eur/1862jpy (approx)
*shop favorite restocked… First reissue of this legendary Afrobeat LP from Nigeria, originally recorded in 1975. Produced by Fela Kuti. Out of print for years, the release of these albums by Lekan Animashaun and Tunde Williams is a welcome addition to the catalogue of available Afrobeat recordings. In Fela Kuti's band Afrika 70, Tunde was the most consistent soloist, and his trumpet improvisations graced virtually all of the band's 1970s recordings. The tracks for Mr. Big Mouth had been recorded in 1975, but by the time they were released in 1977, Fela was engaged in a bitter battle with the original label, Decca Records. As a result, many of Afrika 70's Decca releases from 1977-8 fell through the proverbial cracks, and Mr. Big Mouth was unfortunately one of them. Although it is a great album, it was given little promotion and as a result, is known only to the most committed Afrobeat aficionados, even in Nigeria. The music on Mr. Big Mouth is similar in feel and mood to other Afrika 70 releases from this time on Decca's Afrodisia imprint such as Fela's No Agreement, Stalemate, and Fear Not for Man, and Tony Allen's No Accomodation for Lagos. The title track is typical of Afrika 70's uptempo grooves and like much of Fela's music the lyrics are socially-critical in tone, although unlike Fela's songs, Tunde's lyrics are not directed at the government. Rather, he says the title track was a commentary on 'some of the indigenous contractors at that time. The government would give these contractors money to complete a job, and instead they would take the money and surround themselves with women, fancy clothes, and flashy cars, and go around the town bragging like big shots. The jobs never got done, and many of them ended up going to jail for defrauding the government. That's what I was singing about.' Tunde's mid-tempo instrumental 'The Beginning' is certainly one of the most infectious tracks to come out of Fela's organization. The laid-back Afrobeat groove is dark and suspenseful, and one can easily hear why the song was often played during Afrika 70's warm-up sets, as it perfectly sets the tone for a late, smoky night at the Afrika Shrine. After leaving Fela in 1978, Tunde was in heavy demand as a session trumpeter in Lagos. His credits from this time are numerous, including Manu Dibango's seminal Home Made set (the first of Dibango's LPs to be fully recorded in Africa), and Orlando Julius Ekemode.
SON CUBANO NYC- CUBAN ROOTS NEW YORK SPICES 1972-82 2LP (honest jon's, uk)
25.98usd/15.80gbp/18.55eur/2550jpy (approx)
*shop favorite restocked… Gorgeous, organic Cuban dance music -- rootsy and big-city at the same time -- from the neglected period in the seventies, when small independent New York labels like SAR and Mericana were emerging from the domination of Fania. In premature reviews, Q Magazine awarded Son Cubano its coveted 'Q recommends' accolade; DJ reckoned it 'a must'; and Music Week celebrated 'some of the most vibrant music on the planet'. Featuring Rey Roig y su Sensacion, Charlie Rodriguez y su Conjunto, Chocolate, Henry Fiol, Roberto Torres, Lita Branda and more. Elaborate gatefold jacket.

JAZZ

---
HYPNOTIC BRASS ENSEMBLE- ALYO/FLIPSIDE 10" (honest jon's, uk)
12.98usd/7.89gbp/9.27eur/1274jpy (approx)
*The Hypnotic Brass Ensemble is comprised of 8 brothers from the south side of Chicago, all sons of the Sun Ra trumpeter, Phil Cohran. They are a street-marching brass band in the New Orleans tradition; jazz to dance, with a funk sensibility honed by hip-hop. Here are two scorchers from their Honest Jon's full-length. "Alyo" (with Malcolm Catto from The Heliocentrics on drums) is hard and funky, written by Cohran in memory of Alyo Tolbert, star dancer for the Montu Dance Company. "Flipside" wobbles and tips, with the spirit of Mingus in its gait. One pressing only, in a metallic-ink sleeve.
ALICE COLTRANE- HUNTINGTON ASHRAM MONASTERY LP (impulse!, usa)
17.98usd/10.93gbp/12.84eur/1764jpy (approx)
*180 gram exact repro reissue, gatefold sleeve. Officially licensed through Verve/Universal. Recorded in New York, May 14, 1969; Alice Coltrane (piano and harp), Ron Carter (bass) and Rashied Ali (drums and percussion). "The composition 'Huntington Ashram Monastery' was first recorded as a piece for solo harp. However, the selection used in this album is played by the trio. With the band, there is expansion and enhancing of sound, together with collective contributions of the musicians. Ashram means 'hermitage.' It is sometimes spelled 'ashrama.' Of the many humanly-constructed ashrams and monasteries throughout the world, I feel that the real 'ashrama' is in your heart." -- Alice Coltrane
ALICE COLTRANE- JOURNEY IN SATCHIDANANDA LP (impulse!, usa)
21.98usd/13.37gbp/15.70eur/2157jpy (approx)
*Exact repro. 180 gram virgin vinyl. Originally issued in 1971. Recorded at the Coltrane home studio, Dix Hills, New York on November 8, 1970. Alice Coltrane (harp, piano); Pharoah Sanders (soprano saxophone, perc); Charlie Haden (bass); Rashied Ali (drums); Cecil McBee (bass); Vishnu Wood (oud); Tulsi (tamboura); Majid Shabazz (bells, tambourine). "Swamiji is the first example I have seen in recent years of Universal Love or God in action. He expresses an impersonal love, which encompasses thousands of people. Anyone listening to this selection should try to envision himself floating on an ocean of Satchidanandaji's love, which is literally carrying countless devotees across the vicissitudes and stormy blasts of life to the other shore. 'Satchidananda' means knowledge, existence, bliss." --Alice Coltran
ELVIN JONES/JIMMY GARRISON SEXTET- ILLUMINATION! LP (impulse!, usa)
17.98usd/10.93gbp/12.84eur/1764jpy (approx)
*180 gram exact repro reissue in a gatefold sleeve, originally released on Impulse! in 1963. Offically llicensed through Verve/Universal. Featuring Elvin Jones (drums), McCoy Tyner (piano), Prince Lasha (clarinet and flute), Sonny Simmons (alto sax and English horn), Jimmy Garrison (bass) and Charles Davis (baritone sax). "Recorded in 1963 and co-led by John Coltrane's drummer and bassist (Elvin Jones and Jimmy Garrison), the music is most significant for introducing Sonny Simmons (alto and English horn) and Prince Lasha (flute and clarinet), who are joined in the sextet by underrated baritonist Charles Davis and Trane's pianist McCoy Tyner. Each of the musicians except Jones contributed an original (there are two by Davis); the music ranges from advanced hard bop to freer sounds that still swing. While Garrison's contributions are conventional (this was his only opportunity to lead or co-lead a date), Jones is quite powerful. However, it is the playing of both Simmons, who tears it apart on English horn during 'Nuttin' Out Jones,' and Lasha (when is he going to be rediscovered and recorded again?) that make this early 'New Thing' date of greatest interest." -- All Music Guide
TOM SCOTT- RURAL STILL LIFE LP (impulse!, usa)
17.98usd/10.93gbp/12.84eur/1764jpy (approx)
*180 gram vinyl reissue of the Starsky And Hutch theme song composer's 1968 Impulse! album. Gatefold sleeve. Featuring Chuck Damanico, John Guerin and Mike Lang. "Each tune on the album represents a kind of a totally different aspect of my musical personality, all the way from the very lyrical and romantic and impressionistic to the freaky, so to speak. I find at this point in my life I'm searching very deeply for a style -- trying to find my own identity, really. The album is just a part of that search, one more chapter in that search. As I listen back to it, I don't know that I can understand any more about myself than I did before; but it does represent a great deal of the efforts in various areas of my life."
ARCHIE SHEPP- ATTICA BLUES LP (impulse!, usa)
17.98usd/10.93gbp/12.84eur/1764jpy (approx)
*180 gram exact repro reissue, gatefold sleeve. Originally released in 1972 on Impulse!. Officially licensed through Verve/Universal. "Never one to be close-lipped about his anger at U.S. society or its actions, Archie Shepp delivered Attica Blues on the heels of the Attica Prison massacre. Every time Shepp's breath hits the reeds he creates an emotional vibe which all of his records have displayed. Attica Blues has all his in your face sound even though he isn't ripping jagged shards as he had in the past. The record still displays emotional angst that is every bit as powerful and distraught as Davis's celluloid images. The tracks have the deep soul of all of Shepp's finest such as On This Night and Four By Trane. The difference is Archie utilizes the arrangements as the forefront while his horn simmers in the background like an angry voice needing to be heard." -- All About Jazz
ARCHIE SHEPP- LIVE IN SAN FRANCISCO LP (impulse!, usa)
17.98usd/10.93gbp/12.84eur/1764jpy (approx)
*180 gram exact repro reissue in a gatefold sleeve, originally released on Impulse! in 1966. Featuring Archie Shepp (tenor sax and piano), Donald Garrett (bass), Beaver Harris (drums), Roswell Rudd (trombone) and Lewis Worrell (bass). "This Impulse recording features the fiery tenor Archie Shepp with his regularly working group of the period, a quintet also featuring trombonist Roswell Rudd, drummer Beaver Harris and both Donald Garrett and Lewis Worrell on basses. Although two pieces (Shepp's workout on piano on the ballad 'Sylvia' and his recitation on 'The Wedding') are departures, the quintet sounds particularly strong on Herbie Nichols' 'The Lady Sings the Blues' and 'Wherever June Bugs Go' while Shepp's ballad statement on 'In a Sentimental Mood' is both reverential and eccentric." -- All Music Guide
PETER FISH- THE SILVER APPLE LP (kindred spirits, netherlands)
24.98usd/15.19gbp/17.84eur/2451jpy (approx)
*Peter Fish is mainly known as a composer/arranger/producer for feature films, Top 10 singles and network television series. But jazz lovers will probably recognize him for his quality work as a jazz composer and multi-instrumentalist. During the 70's young Peter Fish moved to New York and found himself in an environment where he was constantly surrounded by music and co-talent. It didn't take long before Peter Fish created a collective of jazz musicians. Fish and his band of musical minds performed regularly throughout New York's club circuit. Ali's Alley (drummer Rashied Ali's spot), Barbara's in Greenwich Village, Mikell's on the Upper West Side and small clubs in Brooklyn where places you could frequently drop into a beautiful session. This wonderful group of players included some who would go on to be amongst the brightest lights of modern jazz, including Jay Clayton (Vocals) and Adam Nussbaum (Drums). In the summer of 1975 Peter gathered his collective to record 5 compositions . The outcome was this great album 'THE SILVER APPLE' heavily influenced by Coltrane and his quartet, as well as by Cecil Taylor, Maurice McIntyre, Roswell Rudd and many musical greats. It's a monumental LP as it will take you back to a truly unique time of jazz in New York.
CHARLES 'CHA CHA' SHAW- KINGDOME COME LP (kindred spirits, netherlands)
24.98usd/15.19gbp/17.84eur/2451jpy (approx)
*Never one to get pinned down to a single style, Charles has lent his bluesy burnished tone to spiritual jazz heavyweights like John Coltrane, Rashied Ali, and Elvin Jones, while also complimenting the funk soul brothers and sisters such as Donny Hathaway, Marvin Gaye, The Ohio Players, and Rick James - just to hit the tip of the iceberg. While Cha Cha earnt his rep playing on classics such as Curtis Mayfield's 'Superfly' and 'Freddie's Dead' and The Tempations' 'Papa Was A Rolling Stone', it was as a band leader that he was able to combine his free spiritual modes with a funky dip for your hip. 'Kingdom Come' was his second album for Smithsonian Folkways back in 1979, and the opener 'Melted Soul' sets the tone for the LP - a tripped out mixture of funky heavy drums, echoey guitars and modal piano that sounds like some late 70's Sun Ra jam, and is far too short for it's own good. Elsewhere though, Charles loosens out into extended tracks, namely 'Kid Zaro', 'Right On', and 'Mr Zip', at times sounding like Phil Cohran or Joe McPhee, but keeping a distinct AEC or Black Renaissance style funk to proceedings. 'Kingdom Come' is Cha Cha Shaw's search to find the common melodies in different disparate styles, and combines abstract free jazz tones with spiritual gospel modes, while jamming over late 70's funk back beats. Way ahead of his time, and still taking cha-cha-chances!
ALICE COLTRANE- PREMA/ANDROMEDA'S SUFFERING 12" (slow to speak, usa)
15.98usd/9.72gbp/11.41eur/1568jpy (approx)
*shop favorite restocked… Andromeda is a supergalaxy in the universe whose rays extend two billion times brighter and deeper than the light from the sun of our solar system. In the metagalactic cosmos, mighty Andromeda is the celestial, etheric heart in the great cosmic body of the Lord. Inside this magnificent superstructure of spiraling stars, the suffering and sorrows of humanity burn brightly and profusely everyday, and are deeply felt with the heart of the dear Lord. At the coda point of this music, I can hear the Lord's voice as it spoke to me three years ago, saying 'Do you feel like suffering for my love?' I feel the Lord's suffering within my being everyday. Mother Kundalina Shakti pushes inside me. Silkscreened lettering on jacket in gold metallic ink.

FUNK AND SOUL

---
CANDI STATON- CANDI STATON 2LP (honest jon's, uk)
25.98usd/15.80gbp/18.55eur/2550jpy (approx)
*shop favorite restocked… 26-track 2lp collecting some of the finest examples of what is now called Southern Soul. Tough, funky, dirty and proud, these recordings feature Rick Hall's driving production work and some of the best sessions musicians ever assembled. And above it all is Candi's voice, honeyed with the experience of loving, living, loving and losing.
BETTYE SWANN- BETTYE SWANN 2LP (honest jon's, uk)
25.98usd/15.80gbp/18.55eur/2550jpy (approx)
*shop favorite restocked… We are following our Candi Staton selection with a compilation of the twenty-two sides cut for Capitol by her close friend Bettye Swann, between 1968-70. Absolutely one of Soul's great voices in settings somewhere between Muscle Shoals, Nashville and Motown. Classic, timeless music.
V/A- MIAMI SOUND: RARE FUNK AND SOUL FROM MIAMI, FLORIDA 1967-1974 2LP (soul jazz, uk)
25.98usd/15.80gbp/18.55eur/2550jpy (approx)
*shop favorite repressed, originally released in 2003… With Soul Jazz Records' first albums now reaching prices larger than the originals on e-bay, the label continues to release some of its seminal, most in-demand back-catalogue. Miami Sound features rare and classic funk and deep soul from Miami, Florida from 1968-74. The album features million-selling artists such as Gwen McRae, George McRae and Timmy Thomas alongside artists unknown outside of the Sunshine State such as James Knight and The Butlers, Frank Williams and The Rocketeers and All the People. Miami Funk, Soul and Disco was dominated by TK Records, founded by Henry Stone in the late 1960s. Through a myriad of associated record labels such as Alston, Blue Candle, Dash, Glades, Cat and more, TK Records made international artists out of Gwen McRae and her brother George McRae, Betty Wright and KC and The Sunshine Band in the mid-70s crossover period between Soul and Disco. The music on this compilation shows the roots of this Miami Sound. All the artists and musicians on this album continued to work together throughout the heyday of TK Records when it produced hit after hit. The house band (that could be said to be equivalent to Motown's Funk Brothers) included songwriters such as Clarence Reid (AKA Blowfly, the adult comedian!), Casey Finch (KC from KC and The Sunshine Band) along with musicians Little Beaver, Frank Williams and Robert Moore. As well as being the in-house band, most of these artists also ran successful solo careers, making Miami one of the most musically creative hot spots in the USA. The artists on this compilation include Helene Smith, Miami's first lady of Soul, Frank Williams and The Rocketeers (featuring a very young Little Beaver on vocals), George McRae's rare-groove classic 'I Get Lifted' (written by Casey Finch), Timmy Thomas' truly experimental track 'Funky Me', Gwen McRae's classic '90% of Me' as well as a host of practically unknown Miami artists who never managed to make it outside the city borders! The album comes with loads of unique original photos and sleevenotes.

DUB

---
KEITH HUDSON- PLAYING IT COOL LP (basic replay, germany)
18.98usd/11.54gbp/13.55eur/1862jpy (approx)
*shop favorite restocked… First release from a few years back on Basic Channel's and honest jon's joint Jamaican reissue imprint, Basic Replay. Keith Hudson -- as is Lloyd Bullwackie Barnes, his collaborator here -- was a one-off innovator with impeccably classical lineage: his first studio recording involved former Skatalites; his earliest releases provided solid-gold hits for Ken Boothe ('Old Fashioned Way,' 1967), John Holt, Delroy Wilson, U-Roy and the rest. Playing It Cool & Playing It Right was released in 1981 on the Joint International label, in NYC. It was originally intended that one of Hudson's teenage sons would voice the dubs: in the event the Love Joys, Wayne Jarrett, and most inimitably Hudson himself featured at the microphone. Like Wackies, Hudson was a Studio One devotee -- 'I used to hold Don Drummond's trombone for him so I can be in the studio,' he once recalled -- and the album follows Coxsone's recent strategy of overdubbing signature rhythms. The Studio One sides were aimed at the dancefloor; Hudson's reworks of tracks like 'Melody Maker' are more psychological. Here deep Barrett Brothers rhythms are remixed deeper with reverb, filters and other distortion, pitched down, everything; and overlaid with new recordings, often heavily treated, of guitar, percussion, keyboard, voice. Playing It Cool is legendary, strange, utterly compelling music.
KEITH HUDSON- FLESH OF MY SKIN BLOOD OF MY BLOOD LP (basic replay, germany)
19.98usd/12.15gbp/14.27eur/1961jpy (approx)
*shop favorite restocked… Flesh Of My Skin... is the most hallowed of all those reggae albums which remain unavailable, and Keith Hudson's key achievement in a career launched when as a fourteen-year-old he recorded members of The Skatalites on his Shades Of Hudson rhythm. Originally released in 1974, after a series of solid-gold productions for Ken Boothe, Delroy Wilson, John Holt, U-Roy and the rest, it projects Hudson's removal from JA to London and New York studios and transatlantic audiences, and inaugurates a sequence of albums -- classics like 'Pick A Dub', 'Brand', 'Playing It Cool' -- which show his troubled experimentalism better suited to the LP than the cardinal 7" reggae format. Anchored here by Santa Davis and George Fullwood from the Soul Syndicate -- alongside musicians like Augustus Pablo, Count Ossie and Leroy Sibbles -- Hudson's mood is tormented and dazed, as on titles like 'Darkest Night', 'My Nocturne' and 'Testing My Faith' he struggles for Black senses of commitment --political, existential, religious -- at its breaking point. Magnificently and deadly serious, hauntingly unique, unmissable and unforgettable.
WAREIKA HILL SOUNDS- WAREIKA HILL SOUNDS LP (honest jon's, uk)
18.98usd/11.54gbp/13.55eur/1862jpy (approx)
*shop favorite restocked… 'I was born and grew up in D'Aguilar Town, eastern Kingston, at the foot of Wareika Hill. I came up playing with Tommy McCook's Supersonics, and The Skatalites. I was the lead trombonist of Count Ossie's Mystic Revelation Of Rastafari. My first instrumental to hit was 'Lambs Bread Collie,' which I recorded with The Light Of Saba. These are my new recordings, blazing grounation roots reggae." -- Calvin Cameron. "This is 2007 dubwise roots reggae by Calvin Cameron from The Light Of Saba alongside his regular crew, and musicians like Deadly Headley Bennett, the original Saba drummers, and David Madden from the Black Ark -- with a special appearance by Tony Allen, architect of Fela Kuti's Afrobeat!

HOUSE, TECHNO AND DISCO

---
INTRUSION FEAT. PAUL ST. HILAIRE- LITTLE ANGEL 12" (echospace:detroit, usa)
12.98usd/7.89gbp/9.27eur/1274jpy (approx)
*shop favorite restocked… This is the third and final installment in the Intrusion 12" series from Stephen Hitchell, culled from The Seduction Of Silence. "Little Angel" boasts a traditional dub & roots vibe and a stunning vocal performance from Paul St. Hilaire aka Tikiman. "Angel Version" adds a 4/4 thump and a deep bass line while a mighty conga rhythm takes hold. "A Night To Remember" showcases the dreamiest sides of horizontal house music. Loads of roots, space, unbelievable low-end and the sonic warmth you've come to love from the Echospace analog signature. Pressed on mixed colored vinyl (white, green & blue).
INTRUSION- THE SEDUCTION OF SILENCE 12" (echospace:detroit, usa)
12.98usd/7.89gbp/9.27eur/1274jpy (approx)
*shop favorite restocked… The title track "Seduction" is an epic beauty as deep as the sea. The bass line reminds of King Tubby or Lee Perry in structure but with the depth of Basic Channel or Rhythm & Sound. The song reveals magical analog frequencies with shards of dub skanks and blissful chords that you will get lost in. "Silence" leads into a succinct ambient piece and cv313 provides a near 12-minute mix of "Seduction." A spiritual journey of the space, bass and analog warmth we've come to love from the Echospace/Deepchord signature.
INTRUSION- TSWANA DUB 12" (echospace:detroit, usa)
12.98usd/7.89gbp/9.27eur/1274jpy (approx)
*shop favorite restocked… The mysterious Intrusion project delivers an epic release so analog, so tonal, and so rich, you have to surrender to its beauty. The original mix is dubbed-out bliss: smooth, textured pads and a bass line even King Tubby would surrender to. So analog and lo-fi, you would think this was recorded at Studio 1 in the 1960s. On the flip, Brendon Moeller serves up island grooves with heavy bass reductions, live melodicas, a brass section and spatially-aware dub FX. Pressed on green marbled vinyl.
INTRUSION- INTRUSION DUB 2X12" (echospace:detroit, usa)
26.98usd/16.41gbp/19.27eur/2648jpy (approx)
*shop favorite restocked… Limited pressing on mixed colored vinyl, packaged by hand with chrome stickers. An organic variation of selected waveforms processed through select resistors, analog modulators and vintage VCOs much in the spirit of King Tubby's revolutionary sound design concepts. Original recordings were produced somewhere in Detroit in the winter months of 1993-1998, Transferred from tape, reshaped & remastered in 2008.
MODEL 500- STARLIGHT 12" (echospace:detroit, usa)
12.98usd/7.89gbp/9.27eur/1274jpy (approx)
*shop favorite restocked… One of Detroit's most respected names, Mike Huckaby serves up a floor-burning epic with his "S Y N T H" mix of Juan Atkins' classic, "Starlight." It opens with shards of metallic chords, colored in deep analog emotion and Mike's expert use of the legendary Waldorf Wave synthesizer. After the smoke clears, we're morphed into subversive ambient territory with Intrusion's ambient voyage in which a single chord evokes an ocean of emotion. Slow-motion metamorphosis. Love in lo-fi. Stunning.
CV313- DIMENSIONAL SPACE 12" (echospace:detroit, usa)
12.98usd/7.89gbp/9.27eur/1274jpy (approx)
*shop favorite restocked… Strictly limited pressing! Release number two drops from the mysterious CV313 with two of the most advanced post-Basic Channel transmissions you're ever heard. "Dimensional" is drenched in the usual emissions and accidental analog degradations of Space Echo and banks of old effects units, and "Space" picks up on this momentum and utilizes the same sound palette for an even more padded techno blueprint. A masterfully modern re-wiring of the deepest of all techno's strands, from the heart of Detroit.
CV313- DEEPSPACE 12" (fortune8, uk)
14.98usd/9.11gbp/10.70eur/1470jpy (approx)
*shop favorite restocked… Fortune8 presents the mysterious CV313 with Deepspace. "Saraya" is a kind of padded vocoder session that takes the robust pads of Maurizio and layers them with slivers of pitched synths and squashed vox. "Motor" is a more stripped-down affair, a quasi-electroid skeleton dictating proceedings while the percussion is kept to a clipped 4/4 template. "Deepspace" is the most euphoric of the tracks -- like Echospace during the height of peak-time.
CV313- AFFINITI 12" (fortune8, uk)
14.98usd/9.11gbp/10.70eur/1470jpy (approx)
*shop favorite restocked… Rumors abound about CV313, their connection to the Echospace camp adding much fuel to the fire about just who it might be behind the controls. Following on from their Dimensional Space 12", Affiniti is a more progressive beast, with "Galaxy 313" situating itself between Convextion's low-end reductions, Rod Modell's stretched chords and Carl Finlow's electroid variations. "Oceans" delivers a beatless coda that's like Echospace's The Coldest Season, while "Affiniti" is a more direct dancefloor missive, with one-note bass hits and synthetic effects.
SOULTEK- DREAMING UNDER A STARLIT SKY 12" (fortune8, uk)
14.98usd/9.11gbp/10.70eur/1470jpy (approx)
*shop favorite restocked… Steve Hitchell returns with a second 12" for Fortune8. His love of Detroit techno is apparent on the shimmering title track, a vintage Motor City session in 4/4 that brings to mind classic Carl Craig or even Stasis. "Elektrikcity" has a more Chicago house vibe to it, though Hitchell's signature pads also make a swift appearance. "Forever Feeling" is another Detroit standard, the synth progressions acting as melody and bass line -- the kind of musical conceit we just adore.
SOULTEK- CLOUDS OVERHEAD 12" (fortune8, uk)
14.98usd/9.11gbp/10.70eur/1470jpy (approx)
*shop favorite restocked… Steve Hitchell is one-half of Deepchord's Echospace project, the man behind the Echospace imprint, and noted producer in his own right under the Soultek moniker. Clouds Overhead finds a more sugar-coated equilibrium between the dense constructions of Echospace and the welcoming melodic structures of classic electronic music from the mid-to-late 1990s. Hitchell makes the kind of instrumental music that tugs at the heartstrings without ever resorting to sappy ingredients. Weighty dancefloor material and gorgeous stuff -- strictly limited copies!
RHYTHM & SOUND W/ PAUL ST. HILAIRE- MUSIC A FE RULE 12" (rhythm and sound, germany)
11.98usd/7.28gbp/8.56eur/1175jpy (approx)
*shop favorite restocked… After four 10" singles on Burial Mix, here is the first 12" on Rhythm & Sound's own imprint. More exceedingly deep dub excursions with the Basic Channel affiliation, with Tikiman's echo-scattered vocals on one side, an instrumental version on the other.
RHYTHM & SOUND W/ PAUL ST. HILAIRE/CHOSEN BROTHERS- MANGO WALK/MANGO DRIVE 12" (rhythm and sound, germany)
11.98usd/7.28gbp/8.56eur/1175jpy (approx)
*shop favorite restocked… This very special release is a collaboration with the Wackies label. Rhythm & Sound -- this Berlin-based techno dub project -- offers us this brilliant 3 track release. The A-side features an unreleased track, 'Mango Walk' from 1979 by the legendary Chosen Brothers backed by Bullwackie's Allstars and a dub version. The B-side features a reworked version by Rhythm & Sound.
RHYTHM & SOUND- ROLL OFF/B 12" (rhythm and sound, germany)
11.98usd/7.28gbp/8.56eur/1175jpy (approx)
*shop favorite restocked… As a pretaster for a full length CD, here is a new Rhythm & Sound release. Famous deep dub techno from Berlin. This 12" features two more experimental instrumentals.
RHYTHM & SOUND W/ SAVAGE- SMILE 12" (rhythm and sound, germany)
11.98usd/7.28gbp/8.56eur/1175jpy (approx)
*shop favorite restocked… Here we have three new tracks by the well known Rhythm & Sound. One side being 'Smile' with vocal appearance by Savage, a new artist with a Caribbean background, in a vein similar to Paul St. Hilaire's performance on the first Rhythm & Sound ('Music A Fe Rule'). The other side contains the two new tracks: 'Distance' and 'Range.' These tracks are more in a free, empty and sound-oriented vein similar to their earlier work on Basic Channel.
RHYTHM & SOUND- CARRIER 12" (rhythm and sound, germany)
11.98usd/7.28gbp/8.56eur/1175jpy (approx)
*shop favorite restocked… Here we have three tracks by well-known Rhythm & Sound. No vocals this time -- these tracks are more in a free, empty and sound oriented vein similar to their earlier work on Basic Channel.
RHYTHM & SOUND- TRACE 12" (rhythm and sound, germany)
11.98usd/7.28gbp/8.56eur/1175jpy (approx)
*shop favorite restocked… Berlin's Basic Channel Crew has been most influential in the field of minimal techno soundscapes. With the sub-labels Maurizio, Main Street Records, Burial Mix and Rhythm & Sound, Mark Ernestus and Moritz Von Oswald created platforms for different aspects of their own productions, and with Chain Reaction for productions from their musical environment. The present 12" is a teaser for the Rhythm & Sound compilation CD which contains most of the material released on the 12" singles on the Rhythm & Sound label so far.
RHYTHM & SOUND- AGROUND 12" (rhythm and sound, germany)
11.98usd/7.28gbp/8.56eur/1175jpy (approx)
*shop favorite restocked… The seventh 12" single on the Rhythm & Sound label. Within the output range of Rhythm & Sound's production, this label is the platform for more free or abstract material, with the Burial Mix label focusing on vocal tunes and the respective versions/dubs. With the heavyweight 'Aground' and the densely atmospheric 'Aerial' (with paul st. hilaire superb distant background vocals) this is an excellent start for a new series.
RHYTHM & SOUND- RHYTHM & SOUND CD (honest jon's, uk)
18.98usd/11.54gbp/13.55eur/1862jpy (approx)
*shop favorite restocked… 2001 release, available again. Berlin's Basic Channel Crew has been most influential in the field of minimal Techno-Soundscapes. With the sub-labels Maurizio, Main Street Records, Burial Mix and Rhythm & Sound Mark Ernestus und Moritz Von Oswald created platforms for different aspects of their own productions, and with Chain Reaction for productions from their musical environment. The present CD contains most of the material released on the Rhythm & Sound label -- only on vinyl 12"/10" so far -- since it's launch in 1998. The material is remastered and partially edited for CD format, to create a continuous flow through the wide spectrum ranging from minimal, abstract electronics to driving uptempo grooves with a stronger influence of classic Jamaican dub elements in the best Basic Channel tradition, including highlights like 'Smile', the only vocal track (featuring Savage), 'Mango Drive' a re-shape of the Chosen Brothers' 1979 unreleased Reggae tune 'Mango Walk', or 'No Partial', inspired by the essential, though never generally released 'Higher Fieldmarshall Dub' by the Wailers Band. Packaged in a stunning 'nature' digipack again.

GIFT CERTIFICATES

---
gift certificates are always available in any denomination and come in a envelope ready to be stocking stuffed, slipped into pockets or dispensed in any way you see fit. they can be paid for in cash, credit card (visa, master card or discover) or paypal in person, phoned in or via email. gift certificates not paid for in person can either be mailed to you, or we can keep it in shop if the recipient plans to use it for mail-order.

ADDRESS

---
tequila sunrise records
525 w. girard avenue
(btwn 5th and 6th streets)
philadelphia, pa 19123

SUBWAY: blue or orange line to girard ave TROLLY: 15 to 5th street BUS: 57 to girard/3rd-4th st; 47 to girard/7th-8th st.



t/us: 1215 965 9616

t/uk: 0203 004 8357

e: ajv@tequilasunriserecords.com

u: www.tequilasunriserecords.com

b: www. tequilasunriserecordshop.blogspot.com

f: www.facebook.com/home.php?#/pages/tequila-sunrise-records/86932034329?ref=mf

m: www.myspace.com/tequilasunriserecords

t:www. twitter.com/tequilasunriser



HOURS

---
monday: closed
tuesday: 12:00-6:00pm/est
Wednesday: 12:00-6:00pm/est
thursday: 12:00-7:00pm/est
friday: 12:00-7:00pm/est
saturday: 12:00-6:00pm/est
sunday: 12:00-6:00pm/est
---