NEW ARRIVALS AND RESTOCKS
FRIDAY, AUGUST 21
---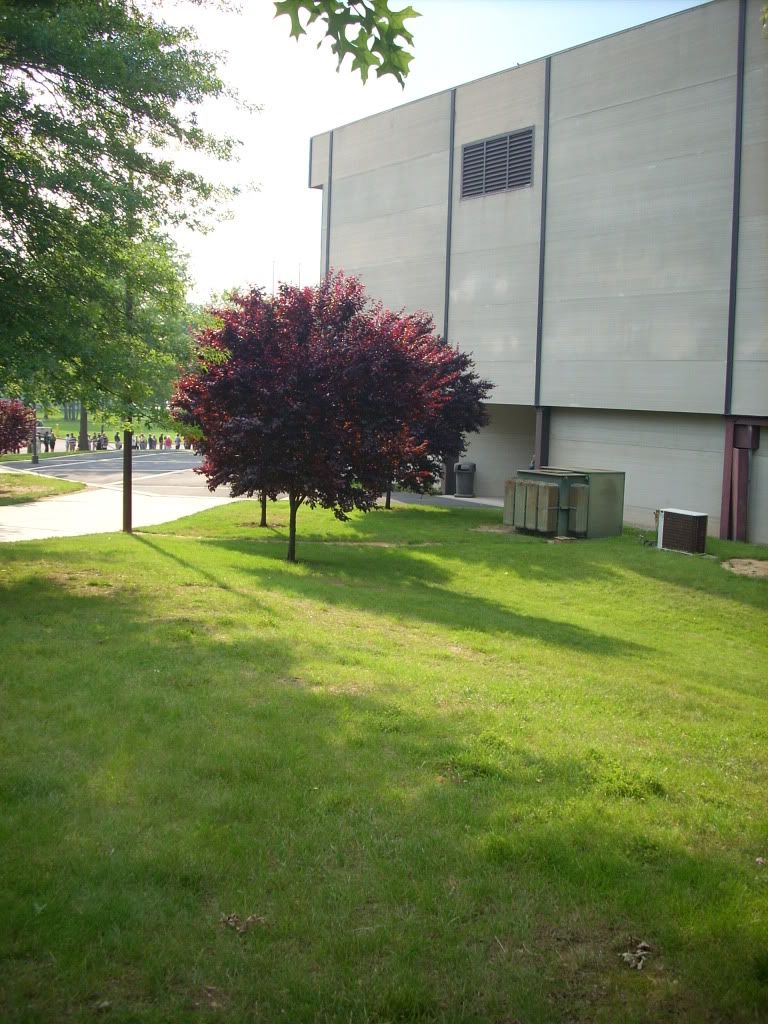 thanks for looking.


well, here we are, already nearing the final stretch of summer (break) and it's time to catch up with some new releases from the past couple of weeks, as well as some restocked essentials from the past couple of years. check em out: sic alps odds/ends comp now available on vinyl via drag city (with what i think is the best looking drag city packaging to date… if only they had hand stamped all the covers for real…); new blues control and axemen lps on siltbreeze; tons of restocks from 4 men with beards (with more expected soon)… moondog, velvet underground, cluster, funkadelic, gal costa, bb and serge gainsbourg, etc; more new and restocked titles from drag city… richard bishop, yahowah 13, masaki batoh, six organs of admittance…; new and restocked titles from thrill jockey… tortoise, fiery furnaces, double dagger, etc… new ones from teenage teardrops… and so much more… as always check the tequila sunrise records facebook page and/or twitter feed for up-to-the-minute new arrivals and restocks.


also, please note that the tequila sunrise shop will be closed on sundays during the month of august, but as you may know, i'm always around to take orders online via discogs or email!


gracias


anthony vogdes


as always, many of these titles are in very limited quantity, so if you're interested in anything listed below and can't make it to the shop you can make a purchase via paypal or over the phone with a credit card and pick them up later or have them shipped (see more information below). i will no longer hold records. sorry.


prices are subject to change without notice.


prices do not include shipping and handling. for those of you shipping within the continental united states I offer a 5.00usd flat shipping rate for any amount of records and/or compact discs. shipping cost for international orders are calculated on an order by order basis. payments for orders can be made via paypal or with a credit card by telephone between 12-6pm/est.


i also offer bike messanger service via timecycle couriers. for the low cost of 10.00usd i can deliver any amount of records and/or cds you wish to purchase to your center city philadelphia location (this includes some parts of south, west and north philadelphia) within two hours (and for those of you who need your records even faster, we also offer 'rush' service for the low flat rate of 20.00usd for any amount of records/cds delivered to you within one hour). of course, we are still more than happy to ship records via the usps within philadelphia. orders placed before 5pm/est will ship out that evening and should reach their destination by the following day.


PICKS OF THE WEEK

---
SIC ALPS- A LONG WAY AROUND TO A SHORTCUT 2LP (drag city, usa)
22.98usd/14.02gbp/16.28eur/2158jpy (approx)
*Ever shrouded, serpentine by design, the legend of the Sic Alps has at last made its way to the gates of Drag City. The new, first-time-ever-on-vinyl 2xLP reissue of A Long Way Around To A Shortcut is somehow a 'greatest hits' of the golden not-quite-decade of Sic Alps. Well, not quite golden, either. Can gold be tarnished? Can it be done on purpose? If so, Sic Alps are artisans of the highest order -- for their music is the bright, surging sound of ye olde rock and roll radio (and the garages that tuned in), but heard through air darkened with specks of nameless obstruction. In and amongst their ingrown sounds, Sic Alps take on classic tunes from Strapping Fieldhands, Throbbing Gristle and The Zipps on A Long Way Around To A Shortcut. It is to their credit that they completely absorb their estimated predecessors and create the only sound left to them: the sound of the Sic Alps. A Long Way Around To A Shortcut was issued as a CD in 2008. It collected songs that were first issued throughout the epic years of 2006 and 2007 on two 12"EPs, three 7" singles and a cassette, plus a song from a compilation CD-R and a song released nowhere else but on the ALWATAS compilation. The records were originally given titles like United, Strawberry Guillotine, Semi- Streets, Hip-Hop Sweepers Vol 1, Teenage Alps, The Soft Tour in Rough Form-- but all these original releases are long gone, and the CDs fairly much OOP as well. Can this vinyl version be far behind? The hordes are coming, so heed well and get your own copi(es) in stock now." With full color innersleeves.
BLUES CONTROL- LOCAL FLAVOR LP (siltbreeze, usa)
12.98usd/7.92gbp/9.20eur/1219jpy (approx)
*finally in stock… A few years back, former Quiet Sun / Roxy Music / 801 behind-the-scenes mastermind Gill Manzanera--no relation to guitarist Phil Manzanera (whose real name is Philip Targett-Adams)--offered up a beguiling reminiscence of those heady days to the Swiss fanzine Sombre Reptiles: "What we were trying to do, you see, was harness the future into the present. However, we were severely at odds with technology, a ring modulator on a Fender Rhodes and a bit of funny business through an analog synth being about as far as one could go then. The work with Quiet Sun was the foundation, then later Phil and Eno built upon that within Roxy and if only Ferry had acquiesced to Brian having a go at 'Bogus Man,' I think the results would have been stunning (as well as longer-lasting). But alas, so then for 801, the decision was to incorporate the progressive and avant garde through a chamber of fusion (so to speak), the results of which are undeniable. Mind you, this was all during the burgeoning punk era, so it took a bit of time for some to settle in with what was happening. But isn't that the future, really; someone has to be the first out the door to know if the rest of us will need a jumper or not. It was all quite brilliant in that way, absolutely so, I should think." Hmm, well, that all sounds... quite English. Oddly enough, that sliver of quinine-sotted nostalgia could be used as a swab of historical DNA pap to describe the fantastic newest shimmer from Blues Control. While past releases have been beauteous extrapolations into the miasmic core of psychedelia and billowing fog of ambient space, Local Flavor is the one where all the chickens have come home to roost. The opening track "Good Morning" is practically a sideways step into boogie rock (horn accompaniment provided by none other than Jesse Trbovich and Kurt Vile); with the proper seismic shift, it could almost be heard as an alternate reality take on "Re-make/Re-model." It's easily the band's longest stomp in the forest of rock since their debut cassette, and, man, them boots leave a bruise! The remaining three tracks morph and ebb harmoniously--in true Blues Control fashion--the timbre occasionally elegiac, yet more often riffing on a plane that has yet to be transcribed. Local Flavor is 801 plus an extra one (8101, if you will), providing an unimaginable future that will take your breath away. So make sure you've paid your oxygen bill, because there are no free rides in the 82nd Century.

ROCK AND PSYCHEDELIC

---
CLUSTER- CLUSTER '71 LP (4 men with beards, usa)
19.98usd/12.19gbp/14.16eur/1876jpy (approx)
*shop favorite restocked… Dieter Moebius and Hans-Joachim Roedelius aka Cluster released this, their first album after Conrad Schnitzler (Kraftwerk, Tangerine Dream) left the group originally known as Kluster, in 1971. On the outer edge of German space rock, Cluster '71 stands as a testament to minimalist 'cosmische' music. The three untitled tracks are exploratory, ever-changing pieces which focus on guitar distortion and synthesizer wails. This album deserves the many accolades it's been given, and holds up as an early landmark in the history of beatless ambience.
CLUSTER & ENO- CLUSTER & ENO LP (4 men with beards, usa)
19.98usd/12.19gbp/14.16eur/1876jpy (approx)
*shop favorite restocked… Originally recorded and released in 1977, this pioneering ambient album brought together several legends of progressive electronic music: Brian Eno, solo artist and collaborator with David Bowie, Robert Fripp, and Roxy Music; Dieter Moebius and Hans-Joachim Roedelius aka Cluster, both of whom made dozens of ground-breaking recordings throughout the '70s; and Conny Plank, who recorded everyone from Neu! to Ash Ra Tempel to Devo. This album was the first of several celebrated collaborations between these artists, whose influence looms over such current(ish) bands as Aphex Twin, Boards Of Canada, and Mouse On Mars.
THE VELVET UNDERGROUND & NICO- THE VELVET UNDERGROUND & NICO LP (4 men with beards, usa)
19.98usd/12.19gbp/14.16eur/1876jpy (approx)
*shop favorite restocked… Quite possibly the most influential rock album of all time, despite its initial lackluster sales (it has often been said that 'they only sold a few thousand records, but everyone who bought one started a band'). The Velvet Underground & Nico has, in the 40+ years since it was first released, influenced the significant works in almost every sub-genre of rock from glam to punk to new wave to industrial noise to twee to indie-rock. But to focus only on its influence would be doing a great disservice to the music, this is one of the most varied, yet coherent, records in the whole pop spectrum and it was nothing short of a revelation in the field of by-the-numbers psych and folk-rock that was the norm in 1967. From the gentle pop opener of 'Sunday Morning' to the dissonance of closer 'European Son,' with stops at garage rock, R&B, and mellow love songs in between, The Velvet Underground & Nico is an all-time classic whose influence and power still can not be denied. 180 gram vinyl, gatefold sleeve.
THE VELVET UNDERGROUND- WHITE LIGHT/WHITE HEAT LP (4 men with beards, usa)
19.98usd/12.19gbp/14.16eur/1876jpy (approx)
*shop favorite restocked… If the Velvet Underground's debut record was a shot at the conventions of rock music, White Light/White Heat, released on Verve later that same year (1967), was a full-on nuclear blast. Relative to this record, The Velvet Underground & Nico was a gentle slab of folk-rock. From the amphetamine fueled and inspired opening of the title track to the the 17-minute assault that is 'Sister Ray,' White Light/White Heat hardly lets up for a second, with the haunting 'Here She Comes Now' being the album's only mellowing moment. One of the most difficult, challenging, and ultimately beautiful pop records of all time, considered by many to be the Velvets' greatest record. 180 gram virgin vinyl.
THE VELVET UNDERGROUND- THE VELVET UNDERGROUND LP (4 men with beards, usa)
19.98usd/12.19gbp/14.16eur/1876jpy (approx)
*shop favorite restocked… Following the departure of John Cale in 1968, and the addition of Doug Yule on bass, the Velvet Underground released this, their self-titled third LP in 1969. More subdued and lyrically compassionate than the first two records, it is nonetheless equally powerful and many consider 'The Couch Album' to be the Velvet Underground's finest work. The Velvet Underground certainly features some of Lou Reed's finest songwriting from the narcotic beauty of 'Candy Says' and 'I'm Set Free,' to the angular jangle of 'What Goes On' and 'I'm Beginning To See The Light.' In four short years, the Velvet Underground made as many stone cold masterpieces, no other band in history could claim such an accomplishment.
THE VELVET UNDERGROUND- VU: A COLLECTION OF PREVIOUSLY UNRELEASED RECORDINGS LP (4 men with beards, usa)
19.98usd/12.19gbp/14.16eur/1876jpy (approx)
*shop favorite restocked… The 10 tracks of VU (most of which originally intended for The Velvet Underground's unreleased fourth MGM/Verve LP) were recorded between 1968 and 1969. Contains such classics as 'I Can't Stand It,' 'Stephanie Says,' 'She's My Best Friend,' 'Lisa Says' and 'Ocean' among others.
THE VELVET UNDERGROUND- ANOTHER VIEW LP (4 men with beards, usa)
19.98usd/12.19gbp/14.16eur/1876jpy (approx)
*shop favorite restocked… Comprised of unreleased tracks recorded during The Velvet Underground's heyday (1967-1969), Another View was originally released in 1986. Contains the original versions of tunes like 'We're Gonna Have A Real Good Time Together,' and 'Ride Into The Sun' as well as an early version of the classic 'Rock & Roll' (from 1970's Loaded). While not as cohesive or fully formed as VU, Another View is no less essential to the true Velvets fan's collection.
SIR RICHARD BISHOP- THE FREAK OF ARABY LP (drag city, usa)
17.98usd/10.97gbp/12.74eur/1688jpy (approx)
*shop favorite restocked… Another album of acoustic guitar music from Sir Richard Bishop-- are you 'freakin' nuts? The Freak Of Araby is a new direction for our distinguished gentleman, and just in the nick of time as well. Sir Rick's had it up to here with solo acoustic guitar records! The Freak Of Araby isn't even a solo record! And there's no acoustic guitar on it! So let's have no more of this kind of talk. Over his years with Sun City Girls, Richard Bishop threw a wide variety of music and sound against the wall -- and all of it stuck. Among those who know, he's reasonably fluent in any number of international music traditions, playing them for (mostly) fun and (sometimes) profit all over the place. The Freak Of Araby is the debut of Sir Richard Bishop and his Freak of Araby Ensemble, a talented quartet of players getting deep into the Middle Eastern mystic with hand drums, percussion, bass, drums, electric guitars and a heavy dose of Moroccan chanters, all of it captured with depth, detail and sympathy for the eternal enigma by engineer Scott Colburn. But a Sir Richard Bishop album with a backing band -- how did this happen? After recording a cover of 'Ka'an Azzaman,' written by Elias Rahbani, one of Lebanon's finest songwriters, something dawned on Sir Richard. Half-Lebanese by birth (it didn't just occur to him later), he found himself suddenly possessed to really dig into Middle Eastern sounds. A pair of original melodies not fully developed at a prior recording session had the Arabic inspiration, so these were reattacked and finished in short order. Soon, Sir Richard's head was flooded with some of the classic sounds spun for him by his grandfather back in his (way) younger days, like Farid Al-Atrache, Oum Kalthoum and Fairuz, along with other personal favorites, such as the guitarists Omar Khorshid and Mike Hegazi. In addition to the studio improvisation, 'Taqasim For Omar,' the whole of The Freak Of Araby is dedicated to these inspiring players. Check 'em out. In addition to his soul-stirring electric guitar playing, Sir Richard grabbed a couple of Moroccan chanters and blew the house down on 'Blood-Stained Sands,' providing an epic (not to mention epochal, heh heh) finish to this journey to the center of one-half of the family tree. This is music meant to be played live, and Sir Richard's Freak Of Araby Ensemble intends to play it everywhere there's interest in hearing it. So get your Freak on.
SIX ORGANS OF ADMITTANCE- LUMINOUS NIGHT LP (drag city, usa)
17.98usd/10.97gbp/12.74eur/1688jpy (approx)
*Through dark days and glowing nights, Six Organs of Admittance continues to step to the far rim of the world with purposeful strides. Indeed, new horizons are visible throughout Luminous Night. Be it in the face of spiritual crisis or catharsis, Ben Chasny as Six Organs refuses to stagnate, or to evolve in predictable fashion; in response, he keeps moving on. This is the first Six Organs of Admittance albums with such a lengthy gap between it and its former number. In the past two years Chasny has kept busy writing this new epic, moving house to Seattle, composing soundtracks for novels and movies, and touring constantly in America and Europe (with bands like The Dead C and OM) as well as being invited by legendary post-metal group Neurosis to play their Beyond The Pale festival in Belgium. Six Organs of Admittance is such a singular experience that it is sometimes easy to forget that Ben was the lead guitarist in Comets On Fire, as well as a songwriter and guitarist for Current 93's Black Ships Ate The Sky album and half of the pan-Pacific psych-folk duo August Born. But clearly, Chasny knows heavy, having grown through times of heavy and times of light. And in answer to the question what's heavier, a pound of rock or a pound of feathers, Six Organs of Admittance has devised this for Luminous Night: a pound of rock covered with a pound of feathers -- twice as heavy, but feathery light to the human eye. With Luminous Night, Chasny's working with some heavy dudes, like producer Randall Dunn and Eyvind Kang, whose sound on viola shines with a guiding glow throughout the album (both Dunn and Kang contributed their talents to the outré arrangements of the recent Sunn O))) album). The other invaluable contributors to the album are Hans Teuber on flute, Tor Dietrichson on tabla, Matt Chamberlin on drums, and Dave Abramson on percussion. Occupying their spots with care, they've collaborated to create something rich and vibrant, aching and new, in the world of Six Organs of Admittance. The arc of Luminous Night is wide as the sky, commencing with a stirring instrumental evocation of the Greek myth of poor Actaeon before flowing into the vocal, the vengeful, the ancient, the divine and celestial, scored with guitars, bass, viola, flute, tabla, electronics and synthesizer, as well as a buried-in-the-rain-soaked-earth-of- Seattle-then-exhumed four-track cassette that formed the basis of the instrumental 'Cover Your Wounds With the Sky.' For its blanketing sound, Luminous Night draws inspiration from such cinematic sources as Jodorowky's El Topo soundtrack and the scores of Kurosawa's samurai films, but is at the same time music that could only have come from the singular sound world of Six Organs of Admittance. What is it about the man that buries his sound in the ground? He has faith in the earth, for one. When we think of Six Organs of Admittance, we think of a man with six-string ambitions, a rambler with mystic beliefs and dark electric visions. It's a big universe and we're only human, which basically means that we've got spirit and that we're going to die. But until then, we live. Six Organs of Admittance has lived to tell about it on Luminous Night.
YA HO WHA 13- MAGNIFICENCE IN THE MEMORY LP (drag city, usa)
17.98usd/10.97gbp/12.74eur/1688jpy (approx)
*shop favorite restocked… The legendary Father Yod was a wealthy man, with a rich inner life, a family of disciples that loved him, many, many women and seemingly unlimited power. So why at the height of his success, did he choose to spend his time playing rock and roll? Having a band in residency at Father House provided him and all his children with another path to travel in their never-ending search for experience and wisdom. Taking time out from their busy schedule as Father's students and spiritual seekers in the Source Family, Sunflower, Octavius, Pythias and Djin took instruments in hand and, at a mere gesture from Father, turned up the amps and began tapping into the cosmos. First, they recorded themselves. The energy was good. Equipped by Father with instruments and effects pedals to ensure that they could create music that came 'from the spheres,' their sounds provided spiritual growth to everyone in the Source Family. After a time, Father became the lead singer, as 'a way to record wisdom in a modern, youth-oriented way,' Djin tells us. And YaHoWha 13 was born with Sunflower, Octavius and Djin. The music was recorded at a studio in the Father House on a TEAC 4-track reel-to-reel machine and was released on the Source Family's Higher Key Records label. In a couple short years, nine LPs were created, to be sold at the Source Restaurant and at YaHoWha 13 shows. Much sought-after items today, they've all been reissued. Even more exciting is the material that wasn't released - enough music to fill over sixty albums, all of them mind-blowers. Skimmed from the riches in Isis Aquarian's vaults (by Dave Nuss of the No-Neck Blues Band), the nine tracks on Magnificence in the Memory run the gamut of YaHoWha 13's rainbow of styles, from the whispered funk of 'Camp of the Gypsies' to the screaming and stomping of, well, 'Camp of the Gypsies.' Storming through moments with abandon, Father and his Sons never repeated themselves, committing everything they did to tape in a single take. The capacity of their riffs and grooves to sound like German prog bands of the same era, psychedelic rock bands of several years previous or the as-yet-uncreated avant sounds from the indie rock movement a decade away is testament to their ability to tap the source of human inspiration. Adds Octavius, 'These cuts will always be a source of inspiration.' The songs on Magnificence in the Memory were chosen to provide a non-stop exciting listening experience for Source fans and neophytes alike - and as Sunflower has stated, 'Father's music is our legacy and represents the voice of the times.'
FINAL- READING ALL THE RIGHT SIGNALS WRONG LP (no quarter, usa)
14.98usd/9.14gbp/10.62eur/1406jpy (approx)
*restocked… Justin Broadrick has always made music which could one day serve as a soundtrack to the end of the world, should we ever need one. Whether with Godflesh or Jesu -- themes of urban decay, corporate greed and post-modern malaise often set the bleak tone. Final, his longest running project, is no different. Formed in 1982, it has often run parallel to his more recognizable work and served as an undefinable and more experimental outlet.
HEADDRESS- LUNES LP (no quarter, usa)
14.98usd/9.14gbp/10.62eur/1406jpy (approx)
*restocked… Lunes is the second album by the Texas psychedelic duo Headdress. Written in the desert but recorded during an endless New York City winter, the album is a dark meditation on Americana. Guitarist Caleb Coy and organist Ethan Cook sculpt a cold, expansive sound made ripe for these turbulent times. It's the blues shaped by the avant-compositions of La Monte Young and Dylan Carlson. It's drone rooted deep in the American tradition.
DAVID DANIELL & DOUGLAS MCCOMBS- SYCAMORE LP (thrill jockey, usa)
14.98usd/9.14gbp/10.62eur/1406jpy (approx)
*Sycamore is a delicate tapestry of spacious and ethereal guitar lines woven into abstract, slow-burning and multi-layered textural improvisations. The sounds blend and overlap to create richly faceted and thickly psychedelic passages, unveiling new layers of detail with each and every listen. The LP and CD will come in a deluxe limited edition for each format with artwork by illustrator and painter Arik Roper. David Daniell is a member of San Agustin and has collaborated with Loren Connors, Rhys Chatham, Tim Barnes, Jeph Jerman, Thurston Moore, Greg Davis, and Jonathan Kane Douglas McCombs is a member of Tortoise, Eleventh Dream Day, Pullman, and Brokeback and has worked with Tom Ze, Azita Youseffi, Will Oldham, Yo La Tengo, and Calexico.
DOUBLE DAGGER- MORE LP (thrill jockey, usa)
14.98usd/9.14gbp/10.62eur/1406jpy (approx)
*Utilizing deceptively simple instrumentation, Denny Bowen (drums), Nolen Strals (vocals) and Bruce Willen (bass) create a cacophonous wall of sound as the Baltimore trio Double Dagger. Occasionally described as 'very loud pop' or 'angry pop,' Double Dagger creates music that is both visceral and melodic. Double Dagger's live energy is intense -- they prefer to be close to the audience be it in a club or a basement -- an energy that is the essence of the band. This dynamic combination of energy, melody, angst and playfulness is captured so exquisitely on their debut for Thrill Jockey.
THE FIERY FURNACES- I'M GOING AWAY LP (thrill jockey, usa)
18.98usd/11.58gbp/13.45eur/1782jpy (approx)
*I'm Going Away is The Fiery Furnaces' eighth album. It was recorded by and mixed with Jason Loewenstein at the end of 2008 and the beginning of 2009 in New York City. Jason also played bass and Robert D'Amico played drums. All songs were written together by Eleanor and Matthew Friedberger, except for the title track, which is 'trad. Arranged by.' Eleanor wrote most of the lyrics; Matt wrote most of the music and also produced the album. All rock music is a sort of dramatic music. And since the times are tough, it makes sense to have that 'drama' be something more like a version of Taxi than something like a version of Titanic. We like Taxi better than Titanic anyway. So we hope that some of the songs on this record can be used as theme songs to folks' own personal versions of Taxi. Because -- ideally -- the dramatic setting of the music isn't provided by the story or image of the given act or band. It's provided by the lives of the people who use -- listen to -- the music. That is pop music's promise and problem, or danger. So be careful and don't get cancelled.
THE FIERY FURNACES- THE END IS NEAR 12" (thrill jockey, usa)
12.98usd/7.92gbp/9.20eur/1219jpy (approx)
*The End Is Near is a limited edition 12" EP. Fans and critics alike have long been waiting for the Friedbergers to make their 'simple' record, as it's always been clear they had a knack for the infectious melodies and great arrangements that classic pop requires. The title track, a catchy, melancholic pop song, kicks off the single, instantly giving tantalizing affirmation that the new album I'm Going Away is set to be the most exciting, accomplished and consequently accessible album The Fiery Furnaces have ever made. A radio edit of 'Lost At Sea' and a slower version of 'Charmaine Champagne' (both album tracks in their original forms) underline the masterful melodic work of the album's new songs to breathtaking effect. 'Teddy's on Kent' is an otherwise unavailable new recording.
THE FIERY FURNACES- REMEMBER 3LP (thrill jockey, usa)
24.98usd/15.24gbp/17.70eur/2346jpy (approx)
*restocked… The Fiery Furnaces are one of the most unique experiences in live music. Remember captures the high energy, intricate complexity, amazing vocal acrobatics of Eleanor and the technical musicianship that defines a Fiery Furnaces performance. Collecting songs from their entire catalog and performances across the globe starting in 2005, Remember is a unique document. The Fiery Furnaces reconstruct and re-arrange their songs for each tour. They go to great lengths to create versions that vary greatly from the recorded versions in tempo, instrumentation and arrangements. The band go through this process for each tour, never repeating themselves, and often combining songs in a musical collage that creates a new song made up of several -- or even of bits of an entire album! These are not your mother's medleys. We know of no other band that goes to such great lengths to reinvent and re-imagine for every tour. As a result, Remember is unique as a live record. More than two hours of music appears on Remember as it appears no place else. Featuring 51 tracks, Remember is issued as a double CD in a deluxe 6-panel digipack and includes a coupon to download a bonus song." This CD is limited to 9,000 copies (perhaps the world's first with such a designation) and contain the warning "please do not attempt to listen to all at once"
TORTOISE- BEACONS OF ANCESTORSHIP LP (thrill jockey, usa)
18.98usd/11.58gbp/13.45eur/1782jpy (approx)
*second pressing on white vinyl… Beacons Of Ancestorship is Tortoise's sixth full-length album, and their first release of new material in five years, since 2004's It's All Around You. A characteristic Tortoise album is one that traverses an encyclopedia of styles and reference points, a document of where musical intersections and dialogue are occurring at a given moment in time. Beacons Of Ancestorship is no different, with nods to techno, punk, electro, lo-fi noise, cut-up beats, heavily processed synths and mournful, elegiac dirges. We see these ideas working out in compositions like 'High Class Slim Came Floatin' In,' an eight-minute track which playfully references the world of ecstatic rave and dance culture with a curiously ambivalent, multi-part suite overlaid with robotic, machine-sounding melodies that stop and start in several different time signatures before the song's ultimate resolution; and again in 'Yinxianghechengqi,' which begins as a straightforward uptempo math-rocker before steadily accelerating into a wall of fuzzy atonal sqwonk. There are many moods, styles, and modes in the Tortoise songbook, of course -- often, in the course of a single composition. Consistent throughout, however, is what might be called a pervasive element of group play, or ensemble-mindedness, as opposed to emphasis on a virtuoso soloist or frontman. (Think Robert Altman versus Robert Plant.) In the same sense that the string quartet and all small-ensemble chamber music can be thought of as an intelligent conversation among equals -- violins, viola, and cello taking turns, expressing opinions, joining voices and then coming apart, as also occurs in elevated discourse -- so, too, the calling card of a Tortoise song is the experience of a sound being worked out as a conversation among the individual and interrelated parts -- of an ensemble thinking collectively and in group dynamics through the expression of a multi-layered musical thought.

PUNK AND POST-PUNK

---
MI AMI- TECHNO 1.1 12" (hoss, usa)
17.98usd/10.97gbp/12.74eur/1688jpy (approx)
*Comprised of two former members of Washington, DC's Black Eyes (guitarist/singer Daniel Martin-McCormick and bassist Jacob Long) along with drummer Damon Palermo, San Francisco's Mi Ami have spent the past couple of years asserting themselves as a caterwauling dub-punk force, evidenced by both their recent scorched-earth tourdates with Thank You and their full-length debut Watersports (Quarterstick/Touch and Go). For the first volume of our new "Techno" series, Mi Ami take a lateral step away from the visceral punch of their live show toward something almost purely electronic. Using Shackleton's now-seminal "Blood On My Hands" as a source/jumping-off point, "Towers Fall" marries the band's slowly unfolding polyrhythmic grooves and washes of oceanic bass to a long-form synth-and-drum machines workout. "Towers Fall (Cassette Mix)" -- perhaps best seen as a dub-style 'version' rather than a traditional remix -- revels in beats dirtier and more acid-tinged, but still indebted to the past twenty years of the dancefloor diaspora: Chicago house, Berlin minimal, U.K. dubstep -- "techno", however you define it.
AXEMEN- SCARY PT. III 2LP (siltbreeze, usa)
18.98usd/11.58gbp/13.45eur/1782jpy (approx)
*The second entry in Siltbreeze's Axemen reissue series, Scary! Part III originally saw light as a cassette-only release in 1989. Most bands and fans active in the Christchurch and Dunedin scenes at this time could tell you, sans embellishment, how the prolific Axemen blazed through the '80s (new cassettes seeming to come into existence on an almost daily basis), and, in classic Rashomon style, a different story would be told by all willing to reminisce, though it's safe to say everyone would agree that Scary!'s beguiling je ne sais quoi is some of the band's most intriguing blat to date. Unlike the hyper-punk-charged pastiche of Big Cheap Motel, Scary! operates from a gestalt concept and sensibility. While on the surface the contents might sound fragmented, ruminative, or obfuscatory, dig deeper (or listen better) and you'll see (and hear) the mystifying ooze lactating out of the four sides of Scary! not as individual, insurmountable constructs of bizarreness, but as a coherent pattern of brilliant phenomena that is-- in a word-- scary! Novice ears that have made it though this Bunyanesque giant find themselves making comparisons to a mixture of S.Y.P.H., Royal Trux, and Ptose. All one can say, really, to such hodgepodge is "congratulations." After 20 years and counting, this release refuses to be aptly pigeonholed. Hell, even a seasoned horror chomper such as Shirley Jackson (were she still croaking) would advise giving these guys a wide berth. They mean business and their business is mean.
AXEMEN- BIG CHEAP MOTEL LP (siltbreeze, usa)
12.98usd/7.92gbp/9.20eur/1219jpy (approx)
*shop favorite restocked… Siltbreeze joins Sleek Bott Industries for a series of vinyl-only releases from New Zealand's legendary Axemen. (Little) Stevie McCabe, Bob Brannigan and Stu Kawowski have recorded decade's worth of priceless tuneage, some of which, it only seems fair, should finally see the light on a format suited to their chutzpah.
The first one out of the gate is the trio's 1983 Big Cheap Motel, their difficult third album, their protest album (following the blistering, insane, and completely live debut Equinox and the studio / live tribute to punk-dub-beer-noise-cubism, Mick's Dancefloor (Mix)). Rarely heard outside the Southern Hemisphere, this montage of rough-and-ready live performances and Peterboro Studio recordings teeters on the precipice of chaotic genius alongside such stalwarts as Alternative TV / Hear & Now's What You See Is What You Are and 1/2 Japanese's Loud. Says McCabe, "Bob and myself went down to check out the Christchurch Botanic Gardens, the scene of the summertime concert-in-the-park series of free outdoor events sponsored by the local council and Big M milk drinks, only to find the park plastered with billboard-sized posters of scantily clad young ladies advertising the sponsor's wares. We immediately scrapped our set list-- which extolled the joy of festivals and praised the council and Big M milk drinks as worthy town governors and milk-based food products, respectively-- and replaced them with a set of 'protest' songs about the travesty, which were performed at the event, to the mild annoyance of the council and the sponsors. Following this brutal coming of age and awakening to the influence and power of advertising, The Axemen swore to use advertising to its full extent in future, but only for good (e.g. promotion of The Axemen), never for evil (anything else)." Not exactly a Crass concert, but, hey, be careful what you wish for. Comes with a reproduction of original insert and original cover design, in a one-time edition of 500.
SIC ALPS- U.S. EZ LP (siltbreeze, usa)
12.98usd/7.92gbp/9.20eur/1219jpy (approx)
*shop favorite restocked… fourth long-player in the Sic Alps canon (excluding the recent singles comp CD, A Long Way Around to a Shortcut), and their first for the Siltbreeze label. Fans of last year's amazing Description of the Harbor LP will not be disappointed, especially if they want to hear Side A's cosmic concrète creak, forged with the trebly, high-end neo-glam pop of Side B.
The duo of Mike Donovan and Matt Hartman outdo themselves here and it is the most fully realized Sic Alps release to date. U.S. EZ knows perfectly well what it means to be high and inside. It's not just baseball jargon anymore. If you've been jonesin' for an LP that calls to mind equal parts Bob Markley and Uli Trepte, then look no further, mein düden (und düdetten). U.S. EZ is the virtual brick of Berlin / Big Sur hash we've all been waiting to break into. The ominous death's head fez has now been ensconced in a witchy naugahyde bonnet, thus levelling the playing field for both the psychedelically challenged and the itinerant avant garde.
U.S. GIRLS- INTRODUCING LP (siltbreeze, usa)
12.98usd/7.92gbp/9.20eur/1219jpy (approx)
*shop favorite restocked… If the alluring moniker used by Megan Remy conjures images of volleyball teams or cheerleading squads, forget it. Not that there's any doubt that Remy--sorry, U.S. Girls--couldn't rise and conquer either challenge. Like fellow DIY ingenues Sally Strobelight and Inca Ore, U.S. Girls' approach is deceptively ethereal and delightfully haunting; lithe, lysergic gamma rays of keyboard murk beamed over percussive bonk sort of resemble Diamanda Galas reinterpreting Suicide's Red Star. And dig that cover of Bruce Springsteen's "Prove It All Night," done in such an effortless, barbital lush you'd swear the air was filled with mescaline. Guess what? It's not.
NICK DEWITT- SUPERNATURAL PUNISHMENT MLP (teenage teardrops, usa)
15.98usd/9.75gbp/11.32eur/1500jpy (approx)
*Far off instrumental far away land music. Lost Americana and Ennio Morricone. I don't know. It's beautiful and it wouldn't be out of place if it was on the soundtrack to Eraserhead. Amazing cover photos by Thatcher Keats. 300 pressed. Lavender vinyl. Comes with download… "This record is brief, but is full of solid and honest songs which both embody the LA zeitgeist and reach threateningly past it. Evident here are some sunny tropes, the small stories and subtle triumphs of life are cast in beautiful relief. But what is truly remarkable about the record, and what sets it firmly apart from others in its ilk are the downright serious moments. There is a confrontation with human solitude (what would have been called 'the existential question' by our grandparents' generation) on the last and longest track on the album, which borders on timeless. Not timeless in a 'too drunk to fuck' way. Timeless in a 'bolero' way. Clearly it's too early to tell, but I feel less hesitant predicting that the oeuvre of Nick Dewitt will continue to bear fruits that seem to come from distant times (forward and/or back). If purchasing an album, on vinyl of all things, feels like an anachronism to you (which, let's face it, if you're reading this, it probably does not), then you should certainly buy this one. If you are accustomed to buying current LPs with full-bleed color photograph covers on lavender vinyl, then you also might benefit from picking up this record, because in this case, the art direction is an afterthought to a carefully ministrated work, and is matched (if not surpassed) by the actual music it makes when played." -- Brother Reade
LUCKY DRAGONS- OPEN POWER MLP (teenage teardrops, usa)
15.98usd/9.75gbp/11.32eur/1500jpy (approx)
*On white vinyl, with poster… Lucky Dragons create ecstatic music that completely transcends genres. My attempts to describe what their music actually sounds like always fall short of the magic they are making. I guess you could say it sounds like -- ecstatic magic. Challenging stereotypes that electronic music is cold and sterile, Lucky Dragons' live show, though conducted via computers, is a truly great celebration of the human spirit, giving real hope for the techno-future our society is racing toward.
TRIUMPH OF LETHARGY SKINNED ALIVE TO DEATH- BIRD SONGS LP
(teenage teardrops, usa)
16.98usd/10.36gbp/12.03eur/1594jpy (approx)
*Seattle, Washington's TOLSATD return with their first vinyl-only LP. Featuring Spencer Moody of Murder City Devils, Andrea Zollo of Pretty Girls Makes Graves and Dann Gallucci of Modest Mouse/Murder City Devils fame. This 13 song LP, exclusively on vinyl, takes you for a slow and broken journey of heartache and pain. Featuring a Joanna Newsom cover. For fans of The Birthday Party, Ornette Coleman and the films of Werner Herzog. 550 pressed on pink vinyl.
V/A- THIS IS HAPPENING WITHOUT YOUR PERMISSION LP (teenage teardrops, usa)
16.98usd/10.36gbp/12.03eur/1594jpy (approx)
*300 pressed. Triumph Of Lethargy Skinned Alive To Death, Baby Control and TacoCat cover songs from Huggy Bear and Bikini Kill. Cover art by Jessica Hopper.

GREY AREA

---
MOONDOG- MOONDOG LP (4 men with beards, usa)
19.98usd/12.19gbp/14.16eur/1876jpy (approx)
*shop favorite restocked… Moondog's debut release, originally on the Prestige label, came out in 1956, long after he'd become a legendary New York City street performer. The blind Kansas native showcases his talent for the minimal and avant-garde here, with compositions driven by percussion and Japanese-inspired melodies, complimented by street sounds, recitations and animal noises. Bizarre even for today's standards, it's a wonder this was released over a half-century ago. A brilliant debut.
MOONDOG- MORE MOONDOG LP (4 men with beards, usa)
19.98usd/12.19gbp/14.16eur/1876jpy (approx)
*This is the second Moondog LP, originally released on Prestige in 1956. It continues the NYC street performer's exploration of minimalist composition and field recording, mixing percussion and sparse melodies with piano solos, street sounds and monologues. Surprisingly accessible despite it's avant-garde nature, bridging the gap between the familiar and the bizarre. Another all out masterwork from one of 20th century America's most unique minds.
MOONDOG- THE STORY OF MOONDOG LP (4 men with beards, usa)
19.98usd/12.19gbp/14.16eur/1876jpy (approx)
*shop favorite restocked… Originally released on Prestige in 1957, this is the third LP from NYC street performer and avant-garde/minimalist composer Moondog. Perhaps the least accessible of his early releases, this album is made up of percussive jams, usually on instruments of his own creation, street sounds, poetry and Far East melodies, despite opening with a swinging number that is, oddly, the most bizarre thing on the album. Another classic from Moondog reissued with its original Andy Warhol artwork.
MASAKI BATOH & HELENA ESPVALL- OVERLOADED ARK 2LP (drag city, usa)
22.98usd/14.02gbp/16.28eur/2158jpy (approx)
*Further along the path of musical friendship that Helena Espvall and Masaki Batoh have discovered for themselves, we find Overloaded Ark ready to sail. And indeed, a new and better society might be provided for with all that they've packed on board. These are end times, we are told. Often, though, the craft of Espvall & Batoh drifts through placid waters. In the distance, thunderheads raise up and lightning flashes. When the storms finally come raging, they blow through -- and, singular in purpose under skies of shifting color, the intrepid ark sails onward. Espvall & Batoh have come prepared for anything, armed with acoustic and electric guitars, cello, renaissance harp, organ, sho, banjo, electronics, recorders, piano, hurdy gurdy, frame drums and several more obscure instruments such as auschpfeife, crumhorn, cornamuse, darbuka, and rig. Listen for them! But look them up first, so you know what you're listening for. There are vocals as well, sung mostly by Helena but also with Batoh's empathetic support. They are backed by two of Batoh's Ghost-mates, Kazuo Ogino and Junzo Tateiwa, and joined by ancient music specialist Haruo Kondo. As on the first Espvall & Batoh album, Overloaded Ark features a trove of traditional and ancient music alongside self-composed explorations. Songs from many cultures and ages are in evidence, from Scandinavian folk to German madrigal to French and Italian medieval court dances and even a good old Latin hymn! Nearer our present day, 'Sueno Con Serpientes' is a cautionary tale from the legendary Cuban protest singer Silvio Rodriguez, and 'Sham No Umi' is a Batoh solo piece from the mid-'90s. Espvall & Batoh endeavor to combine sounds from different times in history with an eye towards the creation of a peaceful new global village in the world of today. And indeed, Overloaded Ark is a gentle and expansive trip, fusing the sounds of east and west, new world and old into a new epic for all nations. Charted with grace and skill, Overloaded Ark is a human record, its passions focused under a stoic, enduring exterior.
STEVEN R.SMITH- CITIES LP (immune, usa)
14.98usd/9.14gbp/10.62eur/1406jpy (approx)
*American multi-instrumentalist Steven R. Smith has been releasing a steady stream of solo records for well over a decade as well as playing in various improvisational groups including Thuja, Hala Strana, and most recently Ulaan Khol. This music has ranged from sparse solo guitar improvisations to Hala Strana's reworkings of Eastern European traditional folk tunes to the dense, psychedelic fuzz guitar workouts of Ulaan Khol. On his latest full-length solo release, Cities, Smith combines the composed with the improvisational and the result is a beautiful and desolate collection of songs evoking a crumbling landscape reminiscent of Cormac McCarthy's novel The Road or the films of Hungarian director Béla Tarr. Cities was recorded in Smith's Worstward Studios on all analog equipment and features a wide variety of instrumentation including fretted spike fiddle, baritone psaltery, electric and nylon stringed guitars, cello, melodica, electric piano and organ. Musically, Smith's work over the years could be summed up as a struggle to contain a series of opposites: light and darkness, sorrow and joy, despair and hope. It is this balance, or at least the effort to create or maintain this balance, that informs Cities as well. Smith has recorded for numerous labels including Important Records, Catsup Plate, Soft Abuse, Emperor Jones, Last Visible Dog, Jewelled Antler, Digitalis and Darla. Cities is his first release for Immune Recordings.
TAPE- LUMINARIUM LP (immune, usa)
14.98usd/9.14gbp/10.62eur/1406jpy (approx)
*restocked… Swedish trio Tape was set up in 2000 by brothers Andreas and Johan Berthling with Tomas Hallonsten. Taking cues both from pop, experimentalism and minimalism their sound has become recognized internationally and is clearly something of its own. Their first album, Opera, was released on the Häpna imprint (which Johan is a co-owner of) in 2002. Working intuitive, all by themselves, they created mini symphonies out of electronic sounds paired with a stunning melodic lyricism. With an array of electronic and acoustic instruments at hand they recorded at a small stone barn on the island of Öland, east of Sweden. 2003 saw the release of Milieu, recorded at the very same barn. These recordings had a more arranged feeling and a clear pop sensibility in some parts. In 2005 they went to Cologne to have Marcus Schmickler produce and record their third album Rideau. This was done in his Piethopraxis studio in Cologne and his involvement left traces; an almost architectonical approach was taken and some of the intimacy that characterized the first two albums were replaced by a harder edge. Luminarium is Tape's fourth album and it was recorded in their Summa studio in Stockholm. The album was released on CD by Häpna in 2008. Immune is proud to release the album on vinyl for the first time.
MICAH BLUE SMALDONE- THE RED RIVER LP (immune, usa)
14.98usd/9.14gbp/10.62eur/1406jpy (approx)
*restocked… The Red River is the fourth solo offering from Portland, Maine's Micah Blue Smaldone and the first to be released on Chicago label Immune. Here's what Micah has to say about it: 'Rather than construct a thick frame of reference for this new album, I'd prefer to describe simply where I've come from in the past few years, and then let this music speak for itself. My first solo effort, 2003's Some Sweet Day, was a collection of ragtime and country-blues, a fervently authentic homage to great influences -- John Jackson, Blind Blake, Robert Wilkins, etc., who all helped me through some tough times. 2005's Hither and Thither was much more internal, an urgent telling of germination in a harsh climate. This new one reaches a little further both into the past and the future. The title is borrowed from 'Red River Blues,' an old chestnut that goes 'which way, which way do that blood red river run? From my back window home to the rising sun.' I suppose this is the big theme of the album - 'Never fight evil as if it were something that arose totally outside of yourself.' It is simple faith in the goodness of people, the depth of love, and the infinite wisdom of nature, which allows for this path to be cut with patience, humility, and an eagerness to share. So let this album be a little way-mark, and never a hitching post.'
DEATH VESSEL- STAY CLOSE LP (immune, usa)
14.98usd/9.14gbp/10.62eur/1406jpy (approx)
*restocked… Death Vessel is Joel Thibodeau's work as both a solo artist and band leader. His music, captured on the resplendent record Stay Close, is an eloquent distillation of a life's tales. Born in Berlin, Germany before The Wall fell... raised in Kennebunkport, Maine before senior Bush's presidency... this musician lived a childhood where the ghosts of Cold War casualties and seaport tragedies haunted the alleyways and beaches. Leaving Maine as a teenager, Thibodeau moved to Boston, Providence and New York. In Providence he was a founding member, songwriter and performer of the group String Builder. Now as then, Thibodeau captures the surreal and the sublime in wondrous song. Thibodeau's vocal delivery is astonishing. Perhaps his singing is best-described as descendent from 'the high lonesome sound' -- unleashed upon the world by Roscoe Holcomb in the early 1960s. With this voice, Death Vessel delivers stunning lyrical poetry that transcends the 'whisky 'n' haystack' imagery of its neo-folk contemporaries. Thibodeau brings this same unusual experimentation to the acoustic guitar (his primary instrument). The daringly melodic plucking of strings and the odd tempo changes provide expertly unexpected accompaniment. Stay Close was originally released on CD in 2005 by North East Indie. New Chicago imprint Immune is proud to present the album on the LP format for the first time. This version of the album contains a bonus track exclusive to this release -- a live/acoustic version of 'Deep In The Horchata,' recorded in 2005 with Micah Blue Smaldone playing accompaniment.

FUNK AND SOUL

---
FUNKADELIC- FUNKADELIC LP (4 men with beards, usa)
19.98usd/12.19gbp/14.16eur/1876jpy (approx)
*shop favorite restocked… The 1970 debut from Detroit's nastiest, most shredding progenitors of funk-rock. Arising from the ashes of George Clinton's Plainfield, New Jersey led R&B group, The Parliaments, Funkadelic formed in the late '60s and, in addition to Clinton, included the blazing guitar of Eddie Hazel, organist Mickey Atkins, rhythm guitarist Tawl Ross, and drummer Tiki Fulwood. Though firmly rooted in funk and soul, Funkadelic incorporates a dark psychedelic element, influenced by Hendrix and Sly Stone, to create a sound that was unparalleled at the time and since. Sampled by everyone from DJ Shadow to Ice Cube, De La Soul, and the Beastie Boys, Funkadelic still sounds fresh today and is the first solid example of George Clinton's eccentric genius.
FUNKADELIC- MAGGOT BRAIN LP (4 men with beards, usa)
19.98usd/12.19gbp/14.16eur/1876jpy (approx)
*shop favorite restocked… 1971's Maggot Brain is Funkadelic's all-out masterpiece. Absolutely no one working in soul and funk at the time had the scope, vision, and, let's be honest, sheer lunacy to pull off the kind of record that George Clinton and his collaborators have made here. Eccentric funk jams are bookended by two of the heaviest tracks ('Maggot Brain' and 'Wars Of Armageddon') ever committed to tape. The title track, and album opener, is nothing short of mind-blowing, Eddie Hazel's guitar is a revolution brought on by Clinton, who supposedly told him to 'play like your momma just died.' An essential classic and the deepest album to come out of the Parliament-Funkadelic camp.
FUNKADELIC- FREE YOUR MIND... AND YOUR ASS WILL FOLLOW LP (4 men with beards, usa)
19.98usd/12.19gbp/14.16eur/1876jpy (approx)
*shop favorite restocked… Funkadelic's second LP, originally released in 1970, is another straight up masterpiece from the stoniest, strangest funk and R&B group of all-time. Opening with the 10 minute title track complete with a shredding keyboard solo from Bernie Worrell and, of course, the six-stringed insanity of Eddie Hazel. One of George Clinton's finest sets of songs and another essential part of the Parliament-Funkadelic catalog.
FUNKADELIC- COSMIC SLOP LP (4 men with beards, usa)
19.98usd/12.19gbp/14.16eur/1876jpy (approx)
*shop favorite restocked… Another classic LP from the P-Funk camp, originally released in 1973. The title track is an absolute stone classic funk jam and 'Nappy Dugout' is another heavily sampled nugget (most notably on A Tribe Called Quest's 'Ham And Eggs'). George Clinton gets heavy too, in the harrowing Vietnam War spoken word 'March To The Witch's Castle.' Get down with another killer Funkadelic title.

GLOBAL SOUNDS

---
BRIGITTE BARDOT & SERGE GAINSBOURG- BONNIE AND CLYDE LP (4 men with beards, usa)
19.98usd/12.19gbp/14.16eur/1876jpy (approx)
*shop favorite restocked, this time as a domestic pressing… Featuring a couple of duets, some Bardot-sung, Gainsbourg-penned numbers, and a number of Serge-only tunes, this is not, technically, a completely collaborative record. It is, however, one of Gainsbourg's finest releases featuring a wide range of styles from moody, funky French-pop ('Bonnie And Clyde'), to barroom piano jazz ('Bubble Gum'), to Afro-Caribbean rhythms ('Pauvre Lola' and 'Baudelaire'), to the swinging '60s pop he was most known for at the time ('Docteur Jeckyll et Monsieur Hyde'). A classic from these two French heroes (originally released in 1968).
SERGE GAINSBOURG- L'HOMME A TETE DE CHOU LP (4 men with beards, usa)
19.98usd/12.19gbp/14.16eur/1876jpy (approx)
*shop favorite restocked… Originally released in 1976, this is Gainbourg's second 'concept' record, after the stone classic Histoire De Melody Nelson, and probably second only in quality to that record in his deep, storied catalog. Translating to 'The Man With The Cabbage Head,' L' Homme A Tete De Chou is a brutal story of lust and obsession in which, over the course of the album, the narrator falls in love with a black shampoo girl (Marilou), beats her to death with a fire extinguisher and ends up in a psychiatric hospital. Featuring lush orchestration and a variety of influences, from reggae to rock to funk to country, L' Homme A Tete De Chou is a crucial part of the musical history of one of France's most famous, and certainly most controversial, stars.
SERGE GAINSBOURG- AUX ARMES ET CAETERA LP (4 men with beards, usa)
19.98usd/12.19gbp/14.16eur/1876jpy (approx)
*shop favorite restocked… Originally released in 1979, this is the first (and best) of Gainsbourg's two forays into reggae. Recorded in Jamaica with some of reggae's biggest names including players/producers Sly & Robbie. Probably Gainsbourg's last truly classic album, Aux Armes Et Caetera is full of dubbed out tracks and Serge's signature speak-sing drawl. His reworking of the French national anthem in the title track earned him death threats from members of the French right-wing, adding to his controversial image. Sultry, stony, dubby, jams from one of the '70s most important artists.
GAL COSTA- GAL COSTA LP (4 men with beards, usa)
19.98usd/12.19gbp/14.16eur/1876jpy (approx)
*shop favorite restocked… Originally released in 1969, Gal Costa's second solo album is one of the finest releases to come out of Brazil's tropicalia movement. Featuring songwriting and vocal help from Caetano Veloso and Gilberto Gil, Gal Costa flows effortlessly between shredding psychedelia and smooth bossa nova. An essential record for anyone that appreciates the far reaches of Brazilian popular music. Includes the classic tracks 'Baby' and 'Não Identificado.'
V/A- STRING OF PEARLS: A COMPILATION OF INTERNATIONAL 78's LP
(mississippi, usa)
15.98usd/9.75gbp/11.32eur/1500jpy (approx)
*shop favorite restocked at a slightly higher price, out of print from the label… another excellent/essential set compiled by ian nagoski (once of baltimore's true vine record shop, compiler of the black mirror cd on dust to digital -restocks expected shortly-, writer, performer, driver of cabs, etc…). fourteen amazing songs ranging from Calypso, Indian vocal music, Jewish Cantorals, Native American chants, etc… includes detailed (to the best of his digging ability) liner notes. beautiful cover to boot! Co-released by b'more's Canary Records.

GIFT CERTIFICATES

---
gift certificates are always available in any denomination and come in a envelope ready to be stocking stuffed, slipped into pockets or dispensed in any way you see fit. they can be paid for in cash, credit card (visa, master card or discover) or paypal in person, phoned in or via email. gift certificates not paid for in person can either be mailed to you, or we can keep it in shop if the recipient plans to use it for mail-order.

ADDRESS

---
tequila sunrise records
525 w. girard avenue
(btwn 5th and 6th streets)
philadelphia, pa 19123

SUBWAY: blue or orange line to girard ave TROLLY: 15 to 5th street BUS: 57 to girard/3rd-4th st; 47 to girard/7th-8th st.



t/us: 1215 965 9616

t/uk: 0203 004 8357

e: ajv@tequilasunriserecords.com

u: www.tequilasunriserecords.com

b: www. tequilasunriserecordshop.blogspot.com

f: www.facebook.com/home.php?#/pages/tequila-sunrise-records/86932034329?ref=mf

m: www.myspace.com/tequilasunriserecords

t:www. twitter.com/tequilasunriser



HOURS

---
monday: 12:00-4:00pm/est
tuesday: 12:00-6:00pm/est
Wednesday: 12:00-6:00pm/est
thursday: 12:00-7:00pm/est
friday: 12:00-7:00pm/est
saturday: 12:00-6:00pm/est
sunday: closed (august)
---