NEW ARRIVALS AND RESTOCKS
THURSDAY, DECEMBER 10
---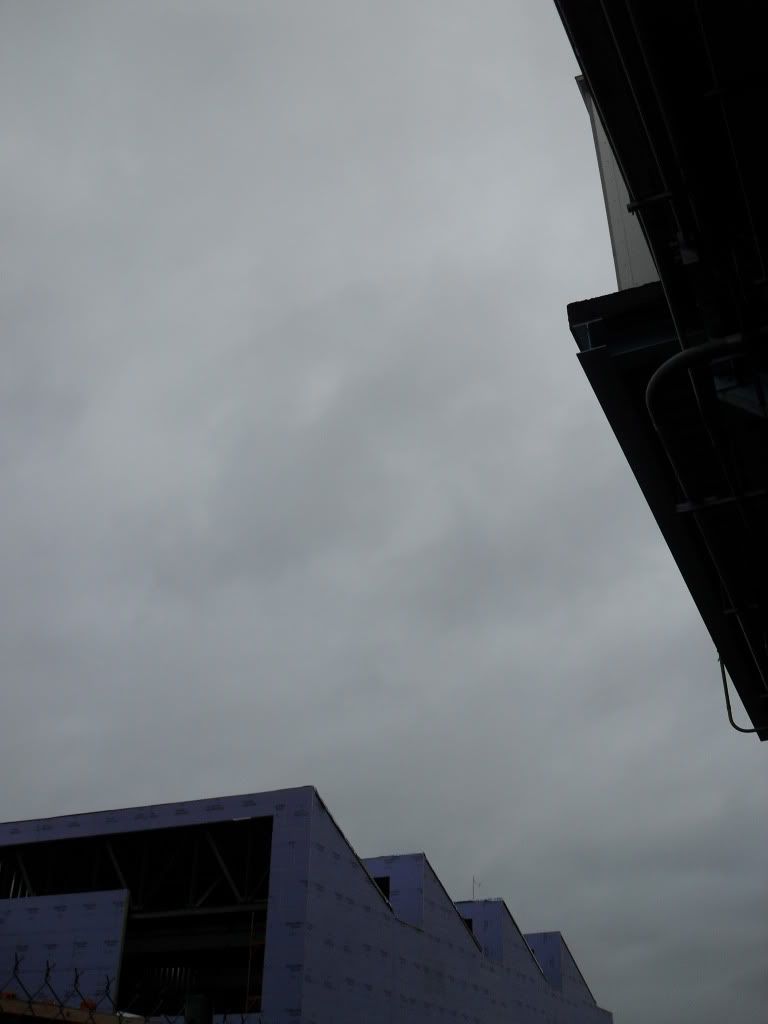 thanks for looking.


here you go, another week of solid must haves… 9dw/boris split 12" (plus 9dw 2lp restocked); light: on the south side 2lp/book boxset restock; new spectrum and purling hiss, plus birds of maya and velvet underground restocks; classic touch and go vinyl (negative approach, die kreuzen, the fix); harry smith's anthology of american folk musics vols 1-3, all double lps and all essential; new and restocked iranian obscurities from persianna. like i said, must haves… as always, more is expected later today/tomorrow, so check the tequila sunrise records facebook page and/or twitter feed for up-to-the-minute new arrivals and restocks.


gracias


anthony vogdes


as always, many of these titles are in very limited quantity, so if you're interested in anything listed below and can't make it to the shop you can make a purchase via paypal or over the phone with a credit card and pick them up later or have them shipped (see more information below). i will no longer hold records. sorry.


prices are subject to change without notice.


prices do not include shipping and handling. for those of you shipping within the continental united states I offer a 5.00usd flat shipping rate for any amount of records and/or compact discs. shipping cost for international orders are calculated on an order by order basis. payments for orders can be made via paypal or with a credit card by telephone between 12-6pm/est.


i also offer bike messanger service via timecycle couriers. for the low cost of 10.00usd i can deliver any amount of records and/or cds you wish to purchase to your center city philadelphia location (this includes some parts of south, west and north philadelphia) within two hours (and for those of you who need your records even faster, we also offer 'rush' service for the low flat rate of 20.00usd for any amount of records/cds delivered to you within one hour). of course, we are still more than happy to ship records via the usps within philadelphia. orders placed before 5pm/est will ship out that evening and should reach their destination by the following day.


TOP PICKS

---
9DW/BORIS- GOLDEN DANCE CLASSICS 12"EP (catune, japan)
24.98usd/14.95gbp/16.58eur/2187jpy (approx)
*This ep is a result of a fifteen year old friendship between both bands & initiated by 9dw. "Stingray" is a cosmic disco tune laden with analog synthesizers. On "Spice", creamy synth bass & light drums combine to make a fresh fusion sound. Boris contributed two new songs for this release. "Tokyo Wonder Land" is an experimental tune which uses a cheap drum machine & filter bass, while "Akirame Flower" is a more typical Boris sounding track featuring their trademark wall of sound guitar noise & drone vocals.
V/A- LIGHT: ON THE SOUTH SIDE 2LP/BOOK (numero group, usa)
74.98usd/46.02gbp/50.84eur/6594jpy (approx)
*finally restocked and in an update list proper. slightly higher price than when i first had them in stock, but this first run of 1000 (with the bonus 45) is pretty much sold out from the label so don't snooze… Between 1975-1977 Chicago's South Side night clubs were a little lighter. Not just because of a lanky white guy skulking about, but rather because of the camera and strobe light he carried. Michael Abramson hit Perv's House, Pepper's Hideout, The High Chaparral, The Patio Lounge, and The Showcase Lounge, not to capture the artists on stage, instead popping off a half dozen rolls every night on the crowd. Light: On The South Side gathers for the first time over 100 of these images, as Numero shines its own strobe on yet another dark corner of the past. The 132-page hard back book features photos, an ephemera section, and an essay by Nick Hornby. Housed in a gorgeous slipcase with the 12X12 book is Pepper's Jukebox, a seventeen track compilation of the kind of funky Chicago blues heard from the stage and the Wurlitizer. The deluxe 2LP set is packaged in a sharp gatefold jacket with two inner sleeves crammed to the gills with label scans and stories All in all, it's the classiest Numero record ever made, spotted easily from across the room with it's near 2" spine. But just when you thought we couldn't make it any more mouthwatering, we went ahead and upped the ante. The first 1000 copies contain a limited edition bonus 45.

ROCK AND PSYCHEDELIC

---
THE VELVET UNDERGROUND- VU: A COLLECTION OF PREVIOUSLY UNRELEASED RECORDINGS LP (4 men with beards, usa)
19.98usd/11.96gbp/13.26eur/1749jpy (approx)
*shop favorite restocked… The 10 tracks of vu (most of which originally intended for The Velvet Underground's unreleased fourth MGM/Verve LP) were recorded between 1968 and 1969. Contains such classics as 'I Can't Stand It,' 'Stephanie Says,' 'She's My Best Friend,' 'Lisa Says' and 'Ocean' among others.
THE VELVET UNDERGROUND- ANOTHER VIEW LP (4 men with beards, usa)
19.98usd/11.96gbp/13.26eur/1749jpy (approx)
*shop favorite restocked… Comprised of unreleased tracks recorded during The Velvet Underground's heyday (1967-1969), Another View was originally released in 1986. Contains the original versions of tunes like 'We're Gonna Have A Real Good Time Together,' and 'Ride Into The Sun' as well as an early version of the classic 'Rock & Roll' (from 1970's Loaded). While not as cohesive or fully formed as VU, Another View is no less essential to the true Velvets fan's collection.
BIRDS OF MAYA- VOL. 1 LP (holy mountain, usa)
15.98usd/9.57gbp/10.61eur/1399jpy (approx)
*shop favorite restocked… It's been said that "Volume One" is possibly the best rock release to come out of Philadelphia ever. While low on recording budget, attitude and pretension, Birds of Maya is high on stolen riffs and an energetic execution seldom seen outside of a Sunday ruling by Seamus McCaffery. Whether they are mangling riffs or stepping way out for fried boogie solos Birds of Maya oozes a dark chunky sludge with elements from all the colors of the classic rock rainbow. Do they really sound like "a GG Allin demo played through a megaphone?" It's a fair description and it's certainly colorful, but it leaves out an awful lot. They are loud and they are chaotic, but they have way more groove than GG Allin could have ever imagined.
SPECTRUM- WAR SUCKS 12"EP (mind expansion, usa)
18.98usd/11.36gbp/12.60eur/1662jpy (approx)
*This ep features two covers – a re-worked version of the Red Crayola classic war sucks and Laurie Anderson's overlooked gem walking and falling,plus two originals over and over and razzle dazzle mind. The four tracks cover the whole gamut of spectrum's take on pop , psychedelia ,rock & experimental sounds , hinting at the variety of songs that will feature on the album due for release at the later in the year. war sucks see's the band psychedelically storm troop through the Red Crayola classic accompanied by nebelwerfer strains - a kind of 'Stalin organ' used in WW2 by the Germans to invoke as much chaos , noise and fear as possible blended with the overhead scream of a Stuka dive-bomber. The combination of the over-driven guitar sound, crashing cymbals and apocalyptic vocal with these screaming sound effects makes for a unique & compelling sound experience. razzle dazzle mind is an instrumental , with this classic Stooges meets Stereolab track – a vocal version is expected for the new l.p. walking and falling is an inspired cover of Laurie Anderson's spoken word piece from 1980, taking the track to a stunning conclusion only hinted at in the original. Intense delay feedback melding with the trademark Vox repeater tone .It seamlessly segues into the final track, a Spectrum Original over and over –highly reminiscent of Playing With Fire era spacemen 3 & at least the equal to songs such as 'Let me down gently' & 'How does it feel'.
PURLING HISS- PURLING HISS LP (permanent, usa)
14.98usd/8.97gbp/9.94eur/1311jpy (approx)
*Purling Hiss is one of Philly's Best! Purling Hiss is the side-project of Holy Mountain recording artists, Birds of Maya, guitarist Mike Pollize. Birds of Maya are a full-on psychedelic rock band from Philly. Apparently, Birds just aren't full-on enough to satisfy Pollize's far-out tendencies. On his debut solo record, Pollize plays bass, drums, and guitar, relentlessly, as if he's playing to save his life. This recording is so intense that the pressing plant told us they'd risk breaking their equipment if they cut the lacquers with the original master. We sent 'em a new master and it sounds great! For Fans Of: Birds of Maya, Earthless, Loop, High Rise, Les Rallizes Denudes, and lo-fi blown-out psych. First pressing is limited to 333 copies!!!

PUNK AND POST PUNK

---
NEGATIVE APPROACH- TIED DOWN LP (touch and go, usa) 17.98usd/10.76gbp/11.93eur/1574jpy (approx)
*shop favorite/essential in stock for the first time… reissue of the groundbreaking and influential 1983 album from detriot's hardcore behemoths. Ten practically peerless tracks of mean, violent, and explosive punk rock, featuring the hoarse, wailing vocals of Jon Brannon, who later went on to front the Laughing Hyenas.
DIE KREUZEN- DIE KREUZEN LP (touch and go, usa)
18.98usd/11.36gbp/12.60eur/1662jpy (approx)
*shop favorite/essential in stock for the first time… available on vinyl for the first time in 13 years is this classic debut from Milwaukee, WI's Die Kreuzen… my sister gave me this record in 1984 and my mind was released. for years now i've heard peeps go "blah de blah de blah blah blah" all day long about how awesome the faith/+void+ split is… dude. but, those who know, know this die kreuzen lp killed –it-. 80s raw primitive teen angst doesn't get much better than this. tracks: Rumors, This Hope, In School, I'm Tired, On the Street, Enemies, Get 'Em, Fighting, No Time, All White, Pain/Sick, Hate Me, Live Wire, Not Anymore, Mannequin, Fuckups, Think for Me, Dirt and Decay, Don't Say Please, No Name.
THE FIX- AT THE SPEED OF TWISTED THOUGHT LP (touch and go, usa) 17.98usd/10.76gbp/11.93eur/1574jpy (approx)
*shop favorite restocked … One of the earliest of the Midwest's hardcore bands, Lansing, MI's the Fix played ferocious music at a recklessly fast speed, literally burning through the arc of a band from birth to crash in just 22 months. Consisting of guitarist Craig Calvert, singer Steve Miller, drummer Jeff Wellman, and bassist Mike Achtenberg, the Fix conceptually began after Steve and Mike caught sets by the Stranglers and the Ramones within a few weeks of each other at Dooley's in Lansing. The actual band officially formed in 1980 with the arrival of Calvert and Wellman. The Fix's furious shows made them favorites on the D.I.Y. hardcore circuit, and they caught the attention of Touch and Go's Tesco Vee, who issued a Fix 7" early in 1981, Vengeance/In This Town, and a second 7", Jan's Rooms, at the end of the year. The violently fast hurricane that was the Fix finally played itself out, however, in San Francisco on New Year's Day 1982, when the band decided to call it quits. -Steve Leggett/All Music Guide

FOLK, BLUES AND ROOTS

---
V/A- HARRY SMITH'S ANTHOLOGY OF AMERICAN FOLK MUSIC VOL.1: BALLADS 2LP (doxy, italy) 35.98usd/21.54gbp/23.88eur/3151jpy (approx)
*wildly influential and essential series available on vinyl for the first time since, well, i think the last first time. pressed on clear vinyl with insert… The importance of Harry Smith's work can not be overstated. Not only did he single-handedly save much of American folk music from extinction, but when he handed his record collection over to Smithsonian folkways in 1952, he opened the floodgates for the American folk revival of the following decade. Not since John and Alan Lomax had anyone paid so much attention to saving the American folk song from extinction, but unlike the Lomaxes, Smith was not a government worker armed with a tape recorder, he was just a guy from Portland, Oregon armed with a love for music and an insatiably curious mind. So, when the U.S. Government began melting down old records to be used as shellac during WWII, Smith kicked into high gear, buying up as many old 78s from the '20s and '30s as he could find. Much of the music found here then, comes from a time before television, arm-in-arm with rock & roll, began beaming its über-culture into every household in America erasing much of what had grown up locally in each area. As can be heard so beautifully on these ballads, prior to WWII America was in many ways no more than a patchwork of territories, with local cultures and musical traditions reaching both far into the immigrant past of each area's inhabitants, but also into the future to create something wonderful and firmly rooted in the newness and adventure of life on this new continent.
V/A- HARRY SMITH'S ANTHOLOGY OF AMERICAN FOLK MUSIC VOL.2: SOCIAL MUSIC 2LP (doxy, italy) 35.98usd/21.54gbp/23.88eur/3151jpy (approx)
*volume two of three, red vinyl with insert… the "social music" that grew up in this time period was both "social" in the sense of "social gathering" (barn dances, religious gatherings, etc.), but also in the sense of "social issues" (labor rights, migration, money troubles, etc.). Their music was, therefore, a reflection of their lives, serving both as respite from their troubles (these were desperate times: the dust bowl, the depression, tenement housing, sweat shops, etc., were all part of the these people's everyday lives), but also as a vehicle for their discontent. Tracks - Side A: 1. Sail Away Lady - Uncle Bunt Stephens 2. The Wild Wagoner - Jilson Setters 3. Wake Up Jacob - Prince Albert Hunt's Texas Ramblers 4. La Danseuse - Delma Lachney And Blind Uncle Gaspard 5. Georgia Stomp - Andrew & Jim Baxter 6. Brilliancy Medley - Eck Robertson 7. Indian War Whoop - Hoyt Ming And His Pep-Steppers (3:13) Side B: 1. Old Country Stomp - Henry Thomas 2. Old Dog Blue - Jim Jackson 3. Saut Crapaud - Columbus Fruge 4. Acadian One-Step - Joseph Falcon 5. Home Sweet Home - The Breaux Freres 6. Newport Blues - The Cincinnati Jug Band 7. Moonshiner's Dance Pt.1 - Frank Cloutier And The Victoria Cafe Orchestra Side C: 1. Must Be Born Again - Rev. J.M. Gates 2. Oh Death Where Is Thy Sting - Rev. J.M. Gates 3. Rocky Road - Alabama Sacred Harp Singers 4. Present Joys - Alabama Sacred Harp Singers 5. This Song Of Love - The Middle Georgia Singing Convention No. 1 6. Judgement - Sister Mary Nelson 7. He Got Better Things For You - Memphis Sanctified Singers 8. Since I Laid My Burden Down - The Elders Mcintorsh & Edwards' Sanctified Singers Side D: 1. John The Baptist - Rev. Moses Mason 2. Dry Bones - Bascom Lamar Lunsford 3. John The Revelator - Blind Willie Johnson 4. Little Moses - The Carter Family 5. Shine On Me - Ernest Phipps & His Holiness Singers 6. Fifty Miles Of Elbow Room - Rev. F.W. Mcgee 7. I'm In The Battlefield For My Lord - Rev. D.C. Rice & His Sanctified Congregation
V/A- HARRY SMITH'S ANTHOLOGY OF AMERICAN FOLK MUSIC VOL.3: SONGS 2LP (doxy, italy) 35.98usd/21.54gbp/23.88eur/3151jpy (approx)
*volume three of three, blue vinyl with insert… In this volume we see songs by legends like: The Carter Family, Dock Boggs, Blind Lemon Jefferson, Mississippi John Hurt, and we gasp in horror when we remember that had it not been for Harry Smith, this great music may have very well ended up as shellac! Tracks - Side A: 1. The Coo Coo Bird - Clarence Ashley 2. East Virginia - Buell Kazee 3. Minglewood Blues - Cannon's Jug Stompers 4. I Woke Up One Morning In May - Didier Hébert 5. James Alley Blues - Richard "Rabbit" Brown 6. Sugar Baby - Dock Boggs 7. I Wish I Was A Mole In The Ground - Bascom Lamar Lunsford Side B: 1. Mountaineer's Courtship - Ernest And Hattie Stoneman 2. The Spanish Merchant's Daughter - The Stoneman Family 3. Bob Lee Junior Blues - The Memphis Jug Band 4. Single Girl, Married Girl - The Carter Family 5. Le Vieux Soulard Et Sa Femme - Cleoma Breaux And Joseph Falcon 6. Rabbit Foot Blues - Blind Lemon Jefferson 7. Expressman Blues - Sleepy John Estes And Yank Rachell Side C: 1. Poor Boy Blues - Ramblin' Thomas 2. Feather Bed - Cannon's Jug Stompers 3. Country Blues - Dock Boggs 4. 99 Year Blues - Julius Daniels 5. Prison Cell Blues - Blind Lemon Jefferson 6. See That My Grave Is Kept Clean - Blind Lemon Jefferson 7. C'est Si Triste Sans Lui - Cleoma And Ophy Breaux And Joseph Falcon Side D: 1. Way Down The Old Plank Road - Uncle Dave Macon 2. Buddy Won't You Roll Down The Line - Uncle Dave Macon 3. Spike Driver Blues - Mississippi John Hurt 4. K.C. Moan - The Memphis Jug Band 5. Train On The Island - J.P. Nestor 6. The Lone Star Trail - Ken Maynard 7. Fishing Blues - Henry Thomas

JAZZ

---
9DW- 9DW 2LP (wax poetics, usa)
19.98usd/11.96gbp/13.26eur/1749jpy (approx)
*shop favorite restocked… Taking electro-fusion to the next dimension is no easy job. But Tokyo-based futurists 9dw aren't afraid to gaze beyond the limits of the Milky Way, riding on a celestial quest toward a world where the atmosphere is analog and the beat of a neon ocean washes against a beach of synthesizer sand. Building their sonic landscape on an arsenal of vintage instruments and technology, the music of 9dw is a refreshing mix of jazz instrumentals, skilled guitars, fresh breakbeats, and funky keys. With an ear to the past and their eyes on the future, this band of the Rising Sun heralds a return to the 1970s heyday of jazz originality and flavor. Not since pioneers the likes of Bob James, Herbie Hancock, or Joe Zawinul has jazz-fusion sounded this good. Although 9dw's self-titled debut has been available in Japan for sometime now, it has yet to see any form of stateside release. That's why we here at Wax Poetics Records have decided the time is right to bring 9dw into the U.S. soundscape with a limited vinyl run of 9dw. This, the sixth release from Wax Poetics Records, will come as a double-LP set pressed on high quality 180-gram vinyl. Until now, Wax Poetics Records has been strictly in the business of reissuing rare, overlooked, and long-lost albums from the past. But with 9dw, we're proud to be, for the first-time, reissuing a contemporary album worthy of the Wax Poetics seal of approval. So while we still pride ourselves on being an authority when it comes to soul, funk, and jazz music's lesser-known players of yesterday, we've also got our ears tuned to the sounds of tomorrow. Be it in Wax Poetics Magazine or on Wax Poetics Records, you can rest assured that we're digging the underground, wherever we find it. Limited numbered edition of 1500 on clear vinyl.
LYMAN WOODARD- SATURDAY NIGHT SPECIAL 2LP (wax poetics, usa)
19.98usd/11.96gbp/13.26eur/1749jpy (approx)
*shop favorite restocked, out of print from the label… Although Detroit is best known for fostering the musical talents of countless Motown artists, the Motor City always played host to a wide spectrum of scenes. As the Jackson 5's "Dancing Machine" was incinerating dance floors nationwide in 1975, an accomplished organist named Lyman Woodard was putting the finishing touches on Saturday Night Special, a funky collection of working-class jazz that, to this day, stands as a testament to the amazing relics of artistic expression born from this industrious place and time in American music. Unfortunately, Woodard's label, the proletariat resource Strata Records, lacked the funds and distribution required to match the record's musical propulsion. The rich layers of sound, befit for a double LP, were confined to one piece of vinyl, compressing the recording's sonic brilliance to fit the more economical format. Since most albums released on this now-legendary label tended toward the avant-garde, this recording—equal parts jazz exploration, R&B sensibilities, and funk meanderings—was marginally out of place in the contemporary Strata catalog. For whatever reason, this recording never received its proper acknowledgment. This is no longer the case. The release of this long-overdue reissue gives the album the treatment and loving attention it has always rightfully deserved. Saturday Night Special, the fifth release by Wax Poetics Records, comes in the wake of Lyman Woodard's recent and untimely passing at the youthful age of sixty-six. To commemorate his magnum opus, Wax Poetics Records releases Saturday Night Special as a 180-gram double LP, limited to 1,500 numbered copies and featuring original liner notes by John Sinclair, new interviews, never-before-seen photos, and a replica of the original promotional poster. The iconic cover photograph, "The Equalizers" taken by Detroit's Leni Sinclair, has been presented in its original form. More a rerelease than a reissue, this is the way that the world was supposed to experience Saturday Night Special. The result is an album masterfully restored in the utmost respect for a true Detroit jazz and funk icon.

GLOBAL SOUNDS

---
ABBASS MEHRPOUYA- MEHRPOUYA SITAR LP (persianna, spain)
32.98usd/19.74gbp/21.89eur/2888jpy (approx)
*Abbass Mehrpouya was one of Iran's top sitarists before passing in 1993. Having released a series of 7" singles that range from psychedelic, pop and even heavy funk, collectors are pushing one another aside in an attempt to obtain his legendary work. While his psychedelic guitars and flutes have collectors drooling at the mouth, his heavy funk moments can be heard rocking dance floors in clubs across the world. This album, his sole LP release, African Jumbo, is both the rarest, and most in-demand album from Iran, dated sometime in the mid '70s. The 11+ minute track 'African Jumbo' is not only a masterpiece of psychedelic funk, but is also only available on this sole and impossibly hard to find album. A simply wonderful experience full of beautiful sitars and flutes, while heavy drums, horns and percussion help fill out the wonderful melodies. Mehrpouya's talents weren't limited to traditional instruments either. He was known to have invented original instruments from bones and other natural materials, while using pots as a replacement for drums. Truly a magical album from a legendary artist within Iran's musical history, and one that is near impossible to source as an original. A true holy grail of Iranian music for both its rarity and content, this release is enriched with a bonus track, taken from a rare cassette.
THE GOLDEN RING- IRANIAN 60'S STYLED GARAGE AND OTHER EXOTIC SOUNDS LP (persianna, spain) 32.98usd/19.74gbp/21.89eur/2888jpy (approx)
*shop favorite restocked… As collectors continue to explore and discover new music from around the world, one country that's starting to gain momentum is Iran. Iran has been a mystery to collectors for many years, and even today it remains a blackbox to most. Within the rubbles of Iran's lost musical history comes Golden Ring, one of the first, and most prominent Iranian garage groups from the '60s. Based in Tehran, Golden Ring recorded and released a series of songs on 7" during the late '60s and early '70s before disbanding. They were one of the first Iranian bands to be influenced by Western music such as The Beatles, combining traditional Iranian instrumentation and melodies with structures found in the UK and North American rock and pop. This combination resulted in an Iranian take on garage music during the genre's climax. One of the members of Golden Ring, Arif, later went on to become a solo artist, and over time became one of the legendary artists within Iran's musical landscape. His solo material spread across 45's, soundtracks and generations of fans. Sadly Golden Ring never recorded or released a full length album, but through a lot of hard work and effort we are pleased to offer a full length compilation of Golden Ring's music for you to enjoy. Limited to 500 copies.
V/A- THAI BEAT A GO-GO VOLUME 1: WILD AND ROCKIN' SOUNDS FROM THE LAND OF SMILE LP (subliminal sounds, sweden)
29.98usd/17.95gbp/19.90eur/2625jpy (approx)
*shop favorite restocked… Finally on vinyl, volume 1 of the legendary Thai Beat compilation, originally released in 2004, including two awesome previously-unreleased tracks! Incredible and ultra-rare recordings from Thailand in the 1960s. The amazing Thai Beat A Go-Go, which concentrates on red-hot Thai curry rock n' roll, Shadow music string bands, cosmic surf instros, mad garage/beat, mystic go-go organs, wild guitar rave-ups and psychedelic mind-benders, exotic female singers, funky and soulful with extreme sensuality and emotions, surreal and groovy, all with a totally otherworldly Thai flavor. Experience the blossoming Bangkok night club scene with the exotic bar and lounge go-go bands! These recordings have a sound that's completely inexplicable despite the use of standard rock instrumentation and song structures, combining a fascinating and primal version of rock n' roll, surf, and r 'n' b -- sometimes all in one song. Don't miss this ultimate wild rockin' Thai '60s compilation. Limited edition of 1,000 copies worldwide. Housed in a beautiful full-color gatefold sleeve.

GIFT CERTIFICATES

---
gift certificates are always available in any denomination and come in a envelope ready to be stocking stuffed, slipped into pockets or dispensed in any way you see fit. they can be paid for in cash, credit card (visa, master card or discover) or paypal in person, phoned in or via email. gift certificates not paid for in person can either be mailed to you, or we can keep it in shop if the recipient plans to use it for mail-order.

ADDRESS

---
tequila sunrise records
525 w. girard avenue
(btwn 5th and 6th streets)
philadelphia, pa 19123

SUBWAY: blue or orange line to girard ave TROLLY: 15 to 5th street BUS: 57 to girard; 47 to girard



t/us: 1215 965 9616

t/uk: 0203 004 8357

e: ajv@tequilasunriserecords.com

u: www.tequilasunriserecords.com

b: www. tequilasunriserecordshop.blogspot.com

f: tequila sunrise/facebook

m: www.myspace.com/tequilasunriserecords

t:www. twitter.com/tequilasunriser



HOURS

---
monday: 12:00-6:00pm/est
tuesday: 12:00-6:00pm/est
Wednesday: 12:00-6:00pm/est
thursday: 12:00-8:00pm/est
friday: 12:00-6:00pm/est
saturday: 12:00-6:00pm/est
sunday: 12:00-6:00pm/est
---