NEW ARRIVALS AND RESTOCKS
THURSDAY, MARCH 25
---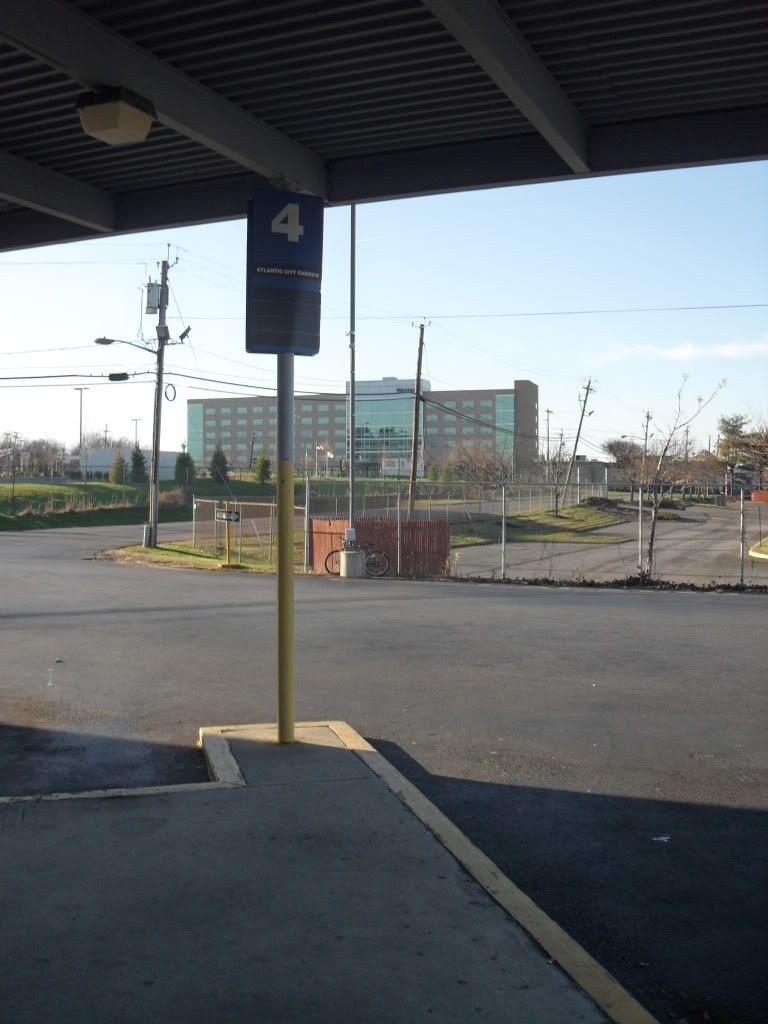 thanks for looking.


a few boxes of new and restocked/repressed spring essentials from phoenix, em records, zudrangma, monk, black cock, teenage teardrops, etc… check 'em out below or even better, swing by the shop and give 'em a listen. as always, more titles are expected tomorrow and next week, so to keep up with the most recent arrivals be sure to follow tsr on facebook and/or twitter ! gotta run, hope to see you soon!

gracias


anthony vogdes


as always, many of these titles are in very limited quantity, so if you're interested in anything listed below and can't make it to the shop you can make a purchase via paypal or over the phone with a credit card and pick them up later or have them shipped (see more information below). i will no longer hold records. sorry.


prices are subject to change without notice.


prices do not include shipping and handling. for those of you shipping within the continental united states I offer a 5.00usd flat shipping rate for any amount of records and/or compact discs. shipping cost for international orders are calculated on an order by order basis. payments for orders can be made via paypal or with a credit card by telephone between 12-6pm/est.


i also offer bike messanger service via timecycle couriers. for the low cost of 10.00usd i can deliver any amount of records and/or cds you wish to purchase to your center city philadelphia location (this includes some parts of south, west and north philadelphia) within two hours (and for those of you who need your records even faster, we also offer 'rush' service for the low flat rate of 20.00usd for any amount of records/cds delivered to you within one hour). of course, we are still more than happy to ship records via the usps within philadelphia. orders placed before 5pm/est will ship out that evening and should reach their destination by the following day.


ROCK AND PSYCHEDELIC

---
FAR OUT- NIHONJIN LP (phoenix, uk)
24.98usd/14.95gbp/16.58eur/2187jpy (approx)
*Prior to metamorphosing into Far East Family Band, Japan's Far Out released this sole, space-y, guitar-drenched psychedelic prog album in 1971. Although the Floyd influences are highly apparent, the band produces an original sound which defines its own unique identity rather than being a reflection of the British and American bands that were dominating the genre. Although there is a keyboard-dominated opening, synthesizers are relegated to a supporting role, and their sparse presence is restricted to occasional sound effects. The psychedelic ambiance comes largely from the guitars, electric sitars and intelligent percussion. The original album contained just two single-sided tracks, and the intense guitar soloing, fantastic sound effects, including gongs and howling wind drones, combine to create an album of sparse beauty which effortlessly merges exotic Asian instrumentals with a psych sound occasionally reminiscent of Saucerful Of Secrets. Pressed on 180 gram vinyl.
LOVE LIVE LIFE + ONE- LOVE WILL MAKE A BETTER YOU LP (phoenix, uk)
24.98usd/14.95gbp/16.58eur/2187jpy (approx)
*Phoenix Records releases a fully-remastered edition of the 1971 sole album by Love Live Life + One. There were several progressive psychedelic groups in Japan in the early '70s including the short-lived Love Live Life + One. The band played a few live gigs and released this lone album before disbanding. The group consisted of 9 musicians and the "plus one" seems to refer to vocalist Akira Fuse who had been a pop vocalist since the mid-'60s, appearing on albums since 1967. Most of the musicians were obscure except for keyboard player Hiro Yanagida, who was a member of the highly-acclaimed Foodbrain and later Strawberry Path, whose album When The Raven Has Come To The Earth was released the same year as Love Will Make A Better You, and guitarist Kimio Mizutani who was in the band People that released the massively rare Ceremony -- Buddha Meet Rock. Love Live Life + One's only record is a mix of blues-based psychedelia that pushes into progressive and even avant-garde realms at times, while the skronky sax-playing even recalls the edgier end of the jazz spectrum. An original, innovative and extremely rare piece of Japanese psychedelia. Limited edition pressed on 180 gram vinyl and housed in a gatefold sleeve with the original artwork and the original illustrated LP lyric sheet.
INDEX-INDEX LP (valord/dc, usa)
29.98usd/17.95gbp/19.90eur/2625jpy (approx)
*shop favorite restocked… i know this one was just listed in the last update, but these are the absolute last copies of this official/totally essential reissue from 2004 of the first Index lp. originally released in 1967. All copies have a certain amount of edge-warp and are sold as is… Much has been written about this incredible band. Much of it isn't true. I want to set the record straight. Index was formed in the early spring of 1967 in Grosse Pointe, Michigan. I was 18 years old when I met a chain-smoking 16-year-old named Gary Francis. Our conversation soon got around to rock and roll. He told me that he and his friend, John Ford, were forming a band. I told him that I played drums and we arranged a jam session at John's home on Lakeshore Drive. Our first meeting was incredible. Our sound was full and powerful. John's lead guitar techniques were fresh and innovative. After our first sessions we knew we had something special. Index was born. Soon we hit the local 'sock hop' circuit, playing at high schools and teen clubs in the area. We poured our unique sound out at The Hideout, Undercroft and G.P. War Memorial every weekend. One afternoon John pulled out a new album he had been listening to. It was a new band with a mind-shattering sound called 'The Jimi Hendrix Experience.' John played some songs he had written inspired by this 'psychedelic' sound. Over the next few days, 'Fire Eyes,' 'Shock Wave' and 'Feedback' were written. This album was recorded in December of 1967 at the Ford estate. It is recorded in mono sound with literally one microphone and with all instruments and vocals recorded at the same time. The cover photo is of 'Orpheus and Bacus,' founders of a singing group John joined at Yale. The stiff, board-like figures seem to characterize the exact opposite of this musical collection. This reissue is taken from the original recordings. Nothing has been added and all songs are in their original length. Over the years various bootleg copies of this album have surfaced but this is the original work. -- Jim Valice

GREY AREA

---
NICOLAS COLLINS- DEVIL'S MUSIC 2LP (em records, japan)
32.98usd/19.74gbp/21.89eur/2888jpy (approx)
*vinyl reissue of U.S. experimental electro-acoustic artist/circuit bender Nicolas Collins' live radio sampling masterpiece, Devil's Music, originally released on vinyl in 1986. Born and raised in New York City, Nicolas Collins has been hugely influential in contemporary electronic music, having performed world-wide for many years, collaborating with Christian Marclay, Elliot Sharp, David Shea, David Tudor and John Zorn, composing, recording, modifying circuits and inventing instruments, and spreading the good word through his writing (Handmade Electronic Music -- The Art Of Hardware Hacking 2nd Edition; Routledge, 2009) and teaching (Department of Sound, School of the Art Institute of Chicago). The pieces released here are only part of his ongoing, multifaceted and truly experimental activities. This edition of Devil's Music is served up in all its stuttering glory, a time capsule of the mid-'80s New York City airwaves, acclaimed by Philip Sherburne as "an early template for techno," with a feel somewhat akin to scratching turntablist madness, a block-rocking party put through a blender and re-assembled by body-popping demons. Also included is "Real Landscape," a 1987 "remix" recorded in Europe (originally released on cassette).
MARK MCCOY- HALLOW 2LP (teenage teardrops, usa)
46.98usd/28.12gbp/31.18eur/4114jpy (approx)
*Hallow is a sprawling foray of architectural disassembly, a weed-out process of reassessment and purposeful self-affirmation. This is the soundtrack to accompany Mark McCoy's debut drawing exhibition at LA's Hope Gallery. Hallow unfurls like a broken seal of revelations, billowing down its miasma of certainty. Looming perilously under a wash of malformation and debris are nine musical compositions to correspond with each of the drawings featured in the show, the side of each disc showcasing a consistent breakdown of structure mirrored by an intensifying sense of isolation and reverie. Comes with a glossy book/catalog of the opening unavailable elsewhere. Split release with Youth Attack. Limited 300 copies.
NICK DEWITT- SUPERNATURAL PUNISHMENT MLP (teenage teardrops, usa)
15.98usd/9.57gbp/10.61eur/1399jpy (approx)
*shop favorite restocked… Far off instrumental far away land music. Lost Americana and Ennio Morricone. I don't know. It's beautiful and it wouldn't be out of place if it was on the soundtrack to Eraserhead. Amazing cover photos by Thatcher Keats. 300 pressed. Lavender vinyl. Comes with download. "This record is brief, but is full of solid and honest songs which both embody the LA zeitgeist and reach threateningly past it. Evident here are some sunny tropes, the small stories and subtle triumphs of life are cast in beautiful relief. But what is truly remarkable about the record, and what sets it firmly apart from others in its ilk are the downright serious moments. There is a confrontation with human solitude (what would have been called 'the existential question' by our grandparents' generation) on the last and longest track on the album, which borders on timeless. Not timeless in a 'too drunk to fuck' way. Timeless in a 'bolero' way. Clearly it's too early to tell, but I feel less hesitant predicting that the oeuvre of Nick Dewitt will continue to bear fruits that seem to come from distant times (forward and/or back). If purchasing an album, on vinyl of all things, feels like an anachronism to you (which, let's face it, if you're reading this, it probably does not), then you should certainly buy this one. If you are accustomed to buying current LPs with full-bleed color photograph covers on lavender vinyl, then you also might benefit from picking up this record, because in this case, the art direction is an afterthought to a carefully ministrated work, and is matched (if not surpassed) by the actual music it makes when played." -- Brother Reade
THE SADS- SILENT SHOW IN LOS ANGELES MLP (teenage teardrops, usa)
16.98usd/10.17gbp/11.27eur/1487jpy (approx)
*The band spans genres, making each their own, from somber, minimal electro-folk numbers, to child-like, Satie-esque, piano-based compositions. The band takes a somewhat 'street' sensibility, yet redefines it through the filter of experimental instrumentation and sometimes elaborate staging. Since 2007, in addition to selected performances in Los Angeles, Milan, Rome and Berlin, The Sads have performed what they call a 'silent show,' in which the band plays all electronic instruments and the audience listens only through headphones. This 12" is taken from their complete silent performance at the Westwood Museum of Art. Side A is what the audience heard through the headphones, and side B is a recording of the room outside of the headphones. Artwork again by Mike Mills.
TRIUMPH OF LETHARGY SKINNED ALIVE TO DEATH- BIRD SONGS LP
(teenage teardrops, usa) 16.98usd/10.17gbp/11.27eur/1487jpy (approx)
*shop favorite restocked… Seattle, Washington's TOLSATD return with their first vinyl-only LP. Featuring Spencer Moody of Murder City Devils, Andrea Zollo of Pretty Girls Makes Graves and Dann Gallucci of Modest Mouse/Murder City Devils fame. This 13 song LP, exclusively on vinyl, takes you for a slow and broken journey of heartache and pain. Featuring a Joanna Newsom cover. For fans of The Birthday Party, Ornette Coleman and the films of Werner Herzog. 550 pressed on pink vinyl.

FOLK, BLUES AND ROOTS

---
V/A- WOLF'S AT THE DOOR: LOST RECORDINGS FROM THE SPIRITS OF THE SOUTH LP (sutro park, usa) 19.98usd/11.96gbp/13.26eur/1749jpy (approx)
*While the Rolling Stones and Eric Clapton helped the world rediscover Muddy Waters and Sun House, blues obsessives like Bengt Olsson traveled to America in search of the fringe players who helped define the genre in the 30s and 40s. These masters, many barely recorded, quickly faded into obscurity when their medium left them poor, wolves at the door. What Olsson captured was a robust slice of haunting blues and gospel that would have otherwise been completely forgotten. Ashley Thompson, as a teenager, sang 'Mingelwood Blues' with Gus Cannon's Jug Stompers. But his story ended there until Bengt found him and recorded a set of songs that showcase a Thompson whose voice is now one with the gentle angels. Bishop Perry Tillis left the blues circuit, believing it to be tied with the devil, and went back home to preach. The recordings Bengt made of him preserved a legacy that is ever growing today. Jugsmen Dewey Corley and Walter Miller might have been the most well known of Bengt's subjects, yet their recordings for him carry with them a deep purity that has rarely been heard before. Wolf's At The Door is eerie, celebratory, dark and redemptive, fragile, lonely and scandalous. It is about drunken revelers at a bootleggers house telling dirty jokes while teaching each other a four-part harmony to a gospel standard. It is the underbelly of the underbelly and all these tracks are presented here for the first time ever. Featuring: Lum Guffin, Walter Miller, Bishop Perry Tillis, Cleo Williams & Howard Williams, Ashley Thompson, Joe Thownsend & Bill Barth, Dewey Corley & Walter Miller, Bootlegger's Quartet, Lattie Murrell, David Johnson & Guitar Sam, Lonnie Fuqua and David Johnson.
SANDY BULL- FANTASIAS FOR GUITAR AND BANJO LP (sutro park, usa) 19.98usd/11.96gbp/13.26eur/1749jpy (approx)
*The debut release from the man who defined the folk guitar '60s explosion. Blending eastern and western styles, living on the jazz/blues line, Bull's guitar playing has influenced anyone and everyone even loosely associated with the new weird America. Featuring the legendary jazz drummer Billy Higgins on the side-long song 'Blend' -- a song that started a genre. Original artwork. On 180 gram vinyl; originally issued by Vanguard in 1963.
SANDY BULL- INVENTIONS LP (sutro park, usa)
19.98usd/11.96gbp/13.26eur/1749jpy (approx)
*Considered to be one of his finest moments, Bull's second record goes beyond his first, wearing an electric halo while he continues to explore the boundaries of the guitar. 'Blend 2,' his answer to his first record's opus 'Blend,' is a must have for all of those who love John Fahey and Six Organs Of Admittance. A ghostly, warm record as a whole: Bull is on top of his game and once again reinventing the way the ear hears the hand as it plays the guitar. Original artwork." On 180 gram vinyl.
JACK ROSE- JACK ROSE LP (tequila sunrise, usa)
24.98usd/14.95gbp/16.58eur/2187jpy (approx)
*while in the process of moving some boxes around the tsr office i stumbled upon a stash of about 20x jack rose lps. i still had a handful of obi's and covers, so assembled they became. here's your chance at obtaining an otherwise out-of-print jr essential. for sale in the shop only…
the poet william butler yeats once observed that "you can refute hegel, but not 'song of sixpence,'" and on this new record jack rose supplies the proof, unspooling landscapes made entirely out of wire, where the simplest melodies become mesmerizingly complex. except, this isn't quite the new jack rose record. ok, it is. sort of. originally a cd-only release, and originally only released because scott slimm pestered jack for something for his incredible archive label, it occupies a curious place in the rose oeuvre, falling in the interstice between live performance and deliberate studio recording, a sketchbook or a progress report, a dispatch from the front or a postcard from an old friend on a long trip. on these recordings, Jack takes bigger chances and makes bolder strokes, and the results are ragged but right – a craftsman deep in his craft and deepening it. just give a listen to his haunting variations on "st. louis blues," or the uncanny, extended, blotter-acid raga "spirits in the house." you'll see what I mean. perhaps because these are rough drafts for a forthcoming collection of duets, there's a lot of solitude in these songs – like dropping a pebble down a well and counting the seconds till you hear a splash, only that splash is a long time coming back and you feel a little spooky. A duet for one is an inherently mysterious entity, with a palpable absence built-in to it, a ghost in the grooves. but haints are sort of like saints, geists are a bit like guests, and visions are really visitations. So be sure to leave a light on, and an empty seat at the supper table, just in case. company is coming.

JAZZ

---
THE KHAN JAMAL CREATIVE ARTS ENSEMBLE- DRUM DANCE TO THE MOTHERLAND LP (em records, usa)
23.98usd/14.36gbp/15.92eur/2100jpy (approx)
*long-awaited first vinyl reissue of The Khan Jamal Creative Arts Ensemble's almost-impossible-to-find, 300 copies only, 1972 Drum Dance To The Motherland. Newly remastered and sounding great, this is a unique, uncategorizable expression of Afrocentric America -- freely-improvised (but not necessarily "free jazz"), pulsing, moving, restless, yet restful. Recorded live in the group's hometown of Philadelphia and originally released on the now-defunct Dogtown Records, the players masterfully combine all the currents of Afro-American music -- jazz, R'n'B, blues, funk and more -- in a manner not imitative of, but somehow informed by, the spiritually Afro-astral work of Sun Ra. Drums, percussion, bass, guitar, clarinets and the balaphon-influenced marimba and vibes of bandleader Khan Jamal are all wondrously-integrated and propelled into other dimensions by the heavy, dub-like use of live echo and reverb by "sixth member" sound engineer Mario Falana (dancer/actress Lola Falana's brother!). Trippy! There is an abundance of fine playing in these grooves: tasty guitar, propulsive bass lines, layers of percussion, wailing clarinets, Jamal's vibes and marimba, all periodically carried farther out on waves of echo, and farther in via cavernous reverb. "Thirty years after its release, the album's tapestry of sound, fearless abstractions, relentless grooves, cool swing, flashes of ecstasy, and pan cultural embrace remain powerful and beyond category. This long overdue reissue rescues from obscurity a really stunning document of musical exploration, a classic session that perhaps now will acquire the status it has always deserved." --From the liner notes by Ed Hazell; Khan Jamal (vibraphone, marimba, clarinet); Alex Ellison (drums, percussion); Dwight James (drums, glockenspiel, clarinet); Billy Mills (Fender bass, double bass); Monnette Sudler (guitar, percussion).
ROLAND P. YOUNG- ISTET SERENADE LP (em records, usa)
24.98usd/14.95gbp/16.58eur/2187jpy (approx)
*Thirty years since Isophonic Boogie Woogie (EM 1045CD/EM 1045HJ-LP), Em Records proudly presents new music from original underground DJ, horn-master, and producer, Roland P. Young. Istet Serenade is a foray into the area of music space that represents the core of Roland's sound philosophy, "isophonics," the theory of composed improvisation, of stillness in the fluidity of constant change. The thingness of actualized sound in the nothingness of acoustic evaporation and recreation from the source of the in-dwelling presence. This occurs at a speed which defies conscious comprehension, but which reveals abundant revelatory, spiritual aspects. It requires a state of immersion and a freedom to reach toward technical trust and semiconscious execution of the revealed composition. Upon returning to a conscious state, one hears what was created as though it is being presented. The thought then thinks about what was thought and executed as a comprovisation of point, with instantly-mixed and remixed sound devices: breath, posture, devotion, bass clarinet, soprano G and Bb clarinets and saxophone, kalimba, Native American flutes, electronic accoutrements, voice, percussion, Mac Book, family, pen, pencil and the One. As the artist himself explains: "The 10 pieces were chosen from 55 comprovisations created over the past year. My travels to and playing in the atmospheres of Israel, Prague, Rome, London, Paris, Istanbul and Santa Fe, New Mexico, combined with my formative years in Kansas City, Missouri, then my years in the Bay Area of Northern California and my current residence in Brooklyn, New York, inform my music with ever-expanding inspirations and creative possibilities. Istet Serenade is a slice of the possible." This is a sound that is thusly described as spaced acid-drones of intense acoustic chill, embracing electronic, ambient, world, avant garde, cosmic, free and chamber jazz. Deeply engrossing, truly far-out, and emblematic of this groundbreaking composer's commitment to his vision and experience of sound as a physical and spiritual process.
ROLAND P. YOUNG- ISOPHONIC BOOGIE WOOGIE LP (em records, usa)
23.98usd/14.36gbp/15.92eur/2100jpy (approx)
*shop favorite restocked… Long-awaited, newly repressed for vinyl LP edition of the legendary 5-track first LP from U.S. horn wizard & original underground FM radio DJ Roland P. Young, featuring soprano sax, clarinet, and electronically-processed bass clarinet. Young's mid-'70s work with jazz/chamber/electronic ensemble Infinite Sound (including members Glenn Howell and Aisha Kahlil) helped form the musical language of Isophonic Boogie Woogie, a solo, jazz/world music-flecked exploration of acoustic and electronic sounds. An enjoyable outing from a neglected musician. Cosmic Afro-minimal electronic winds recorded in late 1970s San Francisco.
V/A- MESSAGE FROM THE TRIBE: AN ANTHOLOGY OF TRIBE RECORDS 1972-1976 2LP (universal sound, uk)
24.98usd/14.95gbp/16.58eur/2187jpy (approx)
*shop favorite repressed… Limited edition expanded double heavyweight vinyl version. Housed in a deluxe gatefold sleeve and including a 32-page Tribe magazine. Soul Jazz are re-issuing their long-out of print (10 years!) seminal anthology of Tribe, the Detroit jazz and funk collective recently reformed by Carl Craig. Tribe in Detroit in the early 1970s was born out of the ashes of a fallen city. After Motown, the boom of the car industry and the advances of civil rights in the 1960s, came a decade of governmental abandonment, high unemployment and inner-city violence and urban decay. Tribe (Phil Ranelin, Wendell Harrison, Harold McKinney, Marcus Belgrave) was a collective brought together to fight these negative forces. In the seven years it existed in Detroit, Tribe produced seminal deep jazz and funk albums, published Tribe magazine (featuring local community, music and arts issues) and ran numerous education workshops. Tribe have reformed in 2010, brought back together by producer genius Carl Craig with a new album and tour. This project follows on from Carl Craig's earlier Innerzone Orchestra and Detroit Experiment projects. Tribe is also heavily featured in Soul Jazz Records' Freedom, Rhythm and Sound book of revolutionary jazz.

GLOBAL SOUNDS

---
BHARAT KARKI & PARTY- INTERNATIONAL MUSIC LP (em records, japan)
23.98usd/14.36gbp/15.92eur/2100jpy (approx)
*1978 private production from Calcutta, India in a first time ever reissue. From beginning to end, this is a flood of weird Indian psychedelic funk, showering us with heavy percussion grooves in a borrowed "international music" style featuring elements of rock, as well as Latin and Arabic music, melded with chanted Hindu mantra. Electric guitar and bass, a bunch of Indian percussion, flutes, screams, organs and (maybe) Moog! An explosion of Indian youth music. Musicians: Bharat Karki, Utpal Dey, Provat Das, Biswanath Chandra, Bimal Biswas, Kany Roy, Chandan Roy Chowdhury, Benu Chatterjee, Badal Sarkar, Hillol Mandal, and Khoka. Vocals: Palash Mukherjee, Panchashil Dutta, Subhankar Sengupta, Miss. Sunanda Ghose Roy, and Miss. Mridula Bhattacharya.
MANTECA- RITMO Y SABOR LP (em records, japan)
24.98usd/14.95gbp/16.58eur/2187jpy (approx)
*shop favorite restocked… Born and raised in Cuba, Lazaro Pla was a master "bongosero" known world-wide as Manteca. This vinyl reissue of Ritmo y Sabor, a mid-'70s rarity, features 35 minutes of percussion madness that will please any and all interested in pure, deep Latin music. Heavy, relentless yet limber bass-driven grooves are the order of the day, featuring Manteca's percussive extrapolations as well as the irresistible contributions of Nelson 'El Flaco' Pardon on timbales and Carlos 'Potato' Valdez on congas. Manteca was a featured performer with pianist Ernesto Lecuona, acknowledged as Cuba's greatest composer; Manteca's dazzling work can be found on recordings with Lecuona's Cuban Boys, as well as sideman work with other Cuban combos. His recorded output as leader and featured soloist is limited, however, so this LP, with its no-nonsense old-school rootsy production is a blessing, a chance to hear the master in full flight. Two vinyl sides of Afro-Cuban funk paradise from renowned legend Manteca!
V/A- TRAVELLING WITH MY PORTABLE ELECTRIC PHONOGRAPH VOLUME 1 LP (monk, italy)
26.98usd/16.15gbp/17.91eur/2362jpy (approx)
*What did South Africa and South East Asia of the 1940s and 50s have in common? In both places the local population was trying to gain independence from British colonialism. Although colonialism is never a good thing, there are always some positive outcomes when two cultures collide, especially when it comes to music. The Zulu of South Africa are the largest ethnic group in the country and are well known for their rich musical traditions. In the 1940s, however, Zulu musicians began fusing traditional Zulu choral music (often sung by migrant mine workers), like Mbube and Isicathamiya, with the instruments and rhythms of Western jazz. A continent away in India, we see that the same kind of musical revolution was taking place during this same period. Calcutta in particular became a musical hotbed beginning in WWII, when it became one of the major ports for the South East Asian Theatre of the War. The jazz scene was mainly centered on the house bands from the various luxury hotels and British social clubs, with these bands often recording for the South East Asian division of E.M.I. Interestingly, one of the hottest stars on this scene during the 1940s was Teddy Weatherford, an African American 'expat' from the Chicago jazz scene. Beginning in 1942, following the Japanese invasion of Burma (Myanmar), hundreds of thousands of refugees poured into India, among these great jazz musicians like Reuben Solomon (of Iraqi Jewish descent) of 'The Rangoon Gymkhana Club' fame. Batuk Nandy, on the other hand, was a well-known steel guitar player who rose to fame by making 'filmi' music for Bollywood films, while Bismillah Khan was an Indian shehnai (a traditional flute-like instrument) master, and one of only three classical musicians to have ever won the Bharat Ratna prize, the highest civilian prize in India. Khan was also one of the few musicians to perform at Delhi's Red Fort in 1947 for India's Independence celebrations. Despite the obvious negative outcomes, different cultures and religions forced together in the face of economic and political adversity has historically been a recipe for great music, and as this album testifies, India and South Africa were no different.
V/A- LUK THUNG!: THE ROOTS OF THAI FUNK CD (zudrangma, thailand)
27.98usd/16.75gbp/18.57eur/2450jpy (approx)
*Maft Sai comes up with the goods once more. Luk Thung means 'song of the child of the fields.' No cover versions here, only the rawest funk grooves with a deep Thai folk feel. As with volume 2, the CD includes a fold out poster of the original record sleeves and labels. This time, presented in a hand-made bamboo weave pouch. [Translated] titles include: 'Die Because Of The Chubbiness' / 'Turn Off The Light, Let's Talk' / 'Quit Alcohol, Drink Milk.'

DISCO

---
BLACK COCK- FREE RANGE 12" (black cock, usa)
17.98usd/10.76gbp/11.93eur/1574jpy (approx)
*shop favorite restocked… Classic DJ Harvey edits on an official re-issue... Shine On/C Is For Charlie/Get Ready/Get Ready Reprise/Here And Now. limited and essential!
BLACK COCK- LUNA PARTY 12" (black cock, usa)
17.98usd/10.76gbp/11.93eur/1574jpy (approx)
*shop favorite restocked… Classic DJ Harvey edits on an official re-issue... DJ Harvey & Gerry Rooney produced & distributed unlicensed "pirate" edits. Side L is a re-edit of Mother's Finest - Dis Go Dis Way, Dis Go Dat Way. limited and essential!
DJ HARVEY- LOVE HOTEL 12" (black cock, usa)
17.98usd/10.76gbp/11.93eur/1574jpy (approx)
*shop favorite restocked… It is still possible.. getting some fresh disco / funk tunes that are so hot that you really have to check it out! Dj Harvey is dropping a record with truly amazing dirty spaced out disco funk tracks! Don't sleep on this one!!
MYSTIC SLOT- DISCO ADJUSTMENTS BY MYSTIC SLOT 12" (black cock, usa) 17.98usd/10.76gbp/11.93eur/1574jpy (approx)
*shop favorite restocked… The seventh release on DJ Harvey's label, not much need be said about dj harvey/black cock records, other than they're hot and limited… features great ''disco adjustments'' done by Mystic Slot of ''The Dells - No Way Back'' and ''Disco Adventure'' on the flip. This will get you dancin' for sure!
SWALLOW- DISCO ADJUSTMENTS BY SWALLOW 12" (black cock, usa)
17.98usd/10.76gbp/11.93eur/1574jpy (approx)
*shop favorite restocked… Classic DJ Harvey edits on an official re-issue... Bermuda Triangle/Juicy Sushi/On The Nest/Vinegar Stroke. limited and essential!
DJ HARVEY PRESENTS LOCUSSOLUS- GUNSHIP/LITTLE BOOTS 12"
(international feel, uraguay) 13.98usd/8.37gbp/9.28eur/1224jpy (approx)
*The next installment of Harvey's unique and twisted vision is Locussolus, a new project of original material. Imagine the soundtrack to a new version of Drugstore Cowboy, set in the future and centered around the neon-infused landscape of Tokyo's nocturnal underbelly. Harvey calls it "future primitive": made for the dancefloor and the bathroom floor, but to International Feel, it's the sound of an artist bringing us the future... today.

GIFT CERTIFICATES

---
gift certificates are always available in any denomination and come in a envelope ready to be stocking stuffed, slipped into pockets or dispensed in any way you see fit. they can be paid for in cash, credit card (visa, master card or discover) or paypal in person, phoned in or via email. gift certificates not paid for in person can either be mailed to you, or we can keep it in shop if the recipient plans to use it for mail-order.

ADDRESS

---
tequila sunrise records
525 w. girard avenue
(btwn 5th and 6th streets)
philadelphia, pa 19123

SUBWAY: blue or orange line to girard ave TROLLY: 15 to 5th street BUS: 57 to girard; 47 to girard



t/us: 1215 965 9616

t/uk: 0203 004 8357

e: ajv@tequilasunriserecords.com

u: www.tequilasunriserecords.com

b: www. tequilasunriserecordshop.blogspot.com

f: tequila sunrise/facebook

m: www.myspace.com/tequilasunriserecords

t:www. twitter.com/tequilasunriser



HOURS

---
monday: 12:00-6:00pm/est
tuesday: 12:00-6:00pm/est
Wednesday: 12:00-6:00pm/est
thursday: 12:00-6:00pm/est
friday: 12:00-6:00pm/est
saturday: 12:00-6:00pm/est
sunday: 12:00-6:00pm/est
---