NEW ARRIVALS AND RESTOCKS
THURSDAY, APRIL 8
---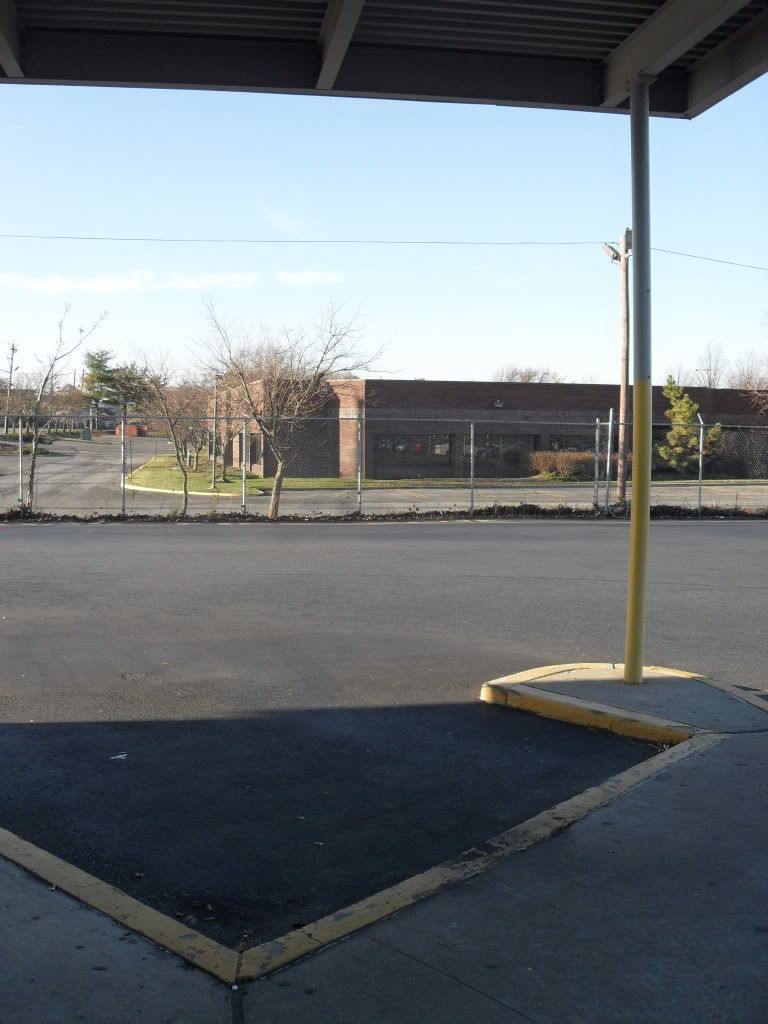 thanks for looking.


if you've been keeping up with the daily post's, you may have noticed that this is a partial list. some titles already sold out (but are on re-order, so check back) and some titles there were so many of, i ran of time/space to list them (ie, recent monk records new arrivals/restocks). that said, there's no shortage of heavy hitters this week! check em out, new and restocked from crippled dick, mexican summer, holy mountain, sick thirst, sub pop, sacred bones, woodsist, slow to speak, echospace:detroit, finders keepers, outernational, parlortone and more… as mentioned above, to stay on top of all the recent arrivals (as well as other odds and ends of interest), follow tequila sunrise records on facebook and/or twitter ! gotta run, hope to see you soon!

gracias


anthony vogdes


as always, many of these titles are in very limited quantity, so if you're interested in anything listed below and can't make it to the shop you can make a purchase via paypal or over the phone with a credit card and pick them up later or have them shipped (see more information below). i will no longer hold records. sorry.


prices are subject to change without notice.


prices do not include shipping and handling. for those of you shipping within the continental united states I offer a 5.00usd flat shipping rate for any amount of records and/or compact discs. shipping cost for international orders are calculated on an order by order basis. payments for orders can be made via paypal or with a credit card by telephone between 12-6pm/est.


i also offer bike messanger service via timecycle couriers. for the low cost of 10.00usd i can deliver any amount of records and/or cds you wish to purchase to your center city philadelphia location (this includes some parts of south, west and north philadelphia) within two hours (and for those of you who need your records even faster, we also offer 'rush' service for the low flat rate of 20.00usd for any amount of records/cds delivered to you within one hour). of course, we are still more than happy to ship records via the usps within philadelphia. orders placed before 5pm/est will ship out that evening and should reach their destination by the following day.


ROCK AND PSYCHEDELIC

---
IRMIN SCHMIDT & THE INNER SPACE- KAMASUTRA 2LP
(crippled dick hot wax, germany)
19.98usd/11.96gbp/13.26eur/1749jpy (approx)
*shop favorite restocked… Crippled Dick Hot Wax presents Kamasutra -- an unreleased soundtrack from 1968 composed and recorded by Irmin Schmidt and The Inner Space. No overlap in content with the other recent Inner Space release, Agilok & Blubbo, released by Wah Wah Records earlier in 2009. Better late than never? A good four decades after its making, a rare gem is up for release: the soundtrack to Kobi Jaeger's erotic and educational epic Kamasutra: Consummation Of Love. A precursor to Krautrock pioneers Can, Schmidt's 1968 recording assembles Can's original line-up -- Michael Karoli, Jaki Liebezeit and Malcolm Mooney -- who later went on to craft the band's seminal debut, Monster Movie. The film Kamasutra: Consummation Of Love switches between India and Germany and stars Bruno Dietrich and Barbara Schöne. A prime example of late-1960s German erotica and the so-called sexual revolution, it liberated the subject of sex from dingy red light cinemas and whisked it away to the exotic Far East, to the realm that -- more than a millennium earlier -- had spawned the erotic teachings of the Kamasutra. Fast-forward to the present day, and you will find the film's well-intentioned, in parts pedagogical approach bristling with (un)intentional comedy. Many bands and composers from the late-1960s were intrigued by Eastern philosophy and influenced by sounds of the Orient. Besides several laid-back, percussive instrumentals laced with flutes and sitars, the soundtrack also features three vocal tracks: "I'm Hiding My Nightingale" (sung by Margareta Juvan), "There Was A Man" (sung by Malcolm Mooney) and "I'm Around You Everyday" (sung by Michael Karoli). Kamasutra was mastered from the original analog tapes by Calyx. Before Irmin Schmidt founded the now-legendary German band Can in 1968, he received a formal musical education and studied composition, piano, conducting and music ethnology. Amongst others his teachers were Karlheinz Stockhausen and Ligeti. Between 1962 and 1969 he conducted numerous orchestras, including his own compositions. During this period, he also composed music for various film and theater productions. Between 1969 and 1978, he worked exclusively with Can (in 2003 they received the prestigious echo Lifetime Achievement Award).
THE ORKUSTRA- ADVENTURES IN EXPERIMENTAL ELECTRIC ORCHESTRA FROM THE SAN FRANCISCO PSYCHEDELIC UNDERGROUND 2LP
(mexican summer, usa)
36.98usd/22.14gbp/24.55eur/3238jpy (approx)
*shop favorite restocked… I had recently arrived in San Francisco when, in the fall of 1965, I conceived of assembling what I described then as "the first electrified symphony orchestra." My 18th birthday had just passed and I possessed only modest abilities as a musician, but, being prone to such crazy notions, the concept seemed perfectly reasonable-this was the Haight-Ashbury of the mid-sixties, after all! A few months later a stable musical ensemble somewhat resembling my original conception had come into existence. What I had imagined would be an "orchestra" of a dozen-or-so musicians proved in practice to be unmanageable. Instead, a coalition of five instrumentalists from various musical traditions—rock, classical, jazz, folk and blues—emerged as the core group. For what was essentially a reconceived rock band, the instrumentation was extremely unusual, comprising some combination of violin, oboe, standup bass, guitar, bouzouki, flute, organ, drums and percussion. All of the melodic instruments were modified for electric amplification. The Orkustra's brief day in the sun did not allow an opportunity to record a formal album. However, some recordings of the band's practice sessions and live performances were made. These precious few artifacts have been carefully restored and compiled by Mexican Summer into a comprehensive double LP album. - Bobby BeauSoleil/Summer 2009
WOODEN SHJIPS- WOODEN SHJIPS LP (holy mountain, usa)
16.98usd/10.17gbp/11.27eur/1487jpy (approx)
*shop favorite restocked… Wooden Shjips, a quartet from San Francisco heavily influenced by the experimentalism of psychedelia, classical minimalism, and garage rock excess, started as an experiment in rhythmic primitivism and group improvisation. The current roster brings a more structured rock approach to its performances, utilizing a traditional lineup of drums (Omar Ahsanuddin), bass (Dusty Jermier), organ (Nash Whalen), guitar (Erik "Ripley" Johnson), and vocals. The band released two acclaimed records in 2006, beginning early in the year with a self-released 10-inch, Shrinking Moon for You. The record quickly sold out, after capturing the attention of well-regarded tastemakers, such as Tom Lax and Byron Coley, who penned rave reviews on Siltblog, and in Wire magazine, respectively. A 7-inch followed on the Sick Thirst label, and received similar praise from music bloggers, as well as from veteran scribe David Fricke in Rolling Stone.
WOODEN SHJIPS- VOL. 1 LP (holy mountain, usa)
16.98usd/10.17gbp/11.27eur/1487jpy (approx)
*shop favorite restocked… The Wooden Shjips' earliest material was released on vinyl, pressed in small quantities that were either free or hard to come by and are now hopelessly out of print. Who are we to keep you away from the rush of "Shrinking Moon for You"? Vol. 1 collects all the tracks from the free 10-inch, the Dance, California 7-inch, and the SOL 7-inch.
WOODEN SHJIPS- VOL. 2 LP (sick thirst, usa)
16.98usd/10.17gbp/11.27eur/1487jpy (approx)
*Strap in for travels beyond the galaxy to tranced-out cosmic bliss! Sick Thirst presents Vol. 2, the second compilation of hard-to-find Wooden Shjips tracks. Vol. 2 digs deep to collect the band's Sub Pop and Mexican Summer singles, two self-released European tour singles, and a track from Yeti magazine, for nearly 44 minutes of fuzzed-out psych jams. Not just for completists, Vol. 2 contains the essential live standards "Loose Lips," "Death's Not Your Friend (Live)", and "I Hear the Vibrations (E-Z Version)," plus savage covers of Neil Young's "Vampire Blues" and Serge Gainsbourg's "Contact." Wooden Shjips is a trance-rock quartet from San Francisco consisting of Omar Ahsanuddin (drums), Dusty Jermier (bass), Nash Whalen (organ), and Ripley Johnson (guitar and vocals). Their sound crosses the icy garage rock of early Echo and the Bunnymen with the sun-bleached tremolo-punk of the Scientists. Hints of krautrock, the trance-inducing organ haze of Suicide, Velvets-style dance-drone, classic desert-fried garage psych, and the mysterious, obscure Japanese lysergic-rock band Les Rallizes Denudes are all mixed into one explosive whole.

SOFT ROCK AND LIGHT PSYCHEDELIC HARMONY

---
ROBERT LESTER FOLSOM- MUSIC AND DREAMS LP (mexican summer, usa)
22.98usd/13.76gbp/15.25eur/2012jpy (approx)
*shop favorite restocked… The first of many reissues on the Mexican Summer slate brings forth a 1976 private press affair from Georgia's Robert Lester Folsom, a high-quality and shimmering, unbuttoned-collar collection of marina rock and sunset ballads. Vaguely psychedelic and professionally rendered, this is a strong and consistent brace of soft rock, staid yet breezy, and one of the only MS releases you can likely share with your parents (or grandparents) without strange looks or much argument. When this van's a rockin', don't bother knockin'!
BEACH HOUSE- TEEN DREAM 2LP (sub pop, usa)
19.98usd/11.96gbp/13.26eur/1749jpy (approx)
*new release from a couple of months back, in stock for the first time… Recorded in upstate New York, in a converted church called Dreamland with producer/engineer Chris Coady (who has worked with TV on the Radio, Yeah Yeah Yeahs, Blonde Redhead, and a bunch of others) Teen Dream is the third album from the Baltimore-based duo Beach House, and their Sub Pop debut. The new album gives voice to a full universe of unbridled imagination, and the manifestation of Teen Dream has been a welcomed and all-consuming obsession for Beach House the past 9-12 months. Both the CD and LP formats of Teen Dream will arrive packaged with a companion DVD featuring a video for each song on the album, each by a different director.

PUNK AND POST-PUNK

---
13TH CHIME- LOST ALBUM LP (sacred bones, usa)
24.98usd/14.95gbp/16.58eur/2187jpy (approx)
*follow up to Sacred Bones' release of the singles from 13th Chime which collected the scant few recordings released during their brief lifetime as well as a handful of heretofore unheard demos and alternate recordings. With their blend of dark driving aggression and sparse arrangements for a brief moment in time the band seemed poised to breakout of the day to day of slogging it out in clubs and onto the international radar but through a series of mishaps ended up a footnote and dissolving into obscurity. In the liner notes which told of the 13th Chime's formation and brief ascent as deathrock contenders it was noted that there was a number of recordings that were intended for a full length release and were subsequently shelved at the 11th hour due to record company politics. Sacred Bones Records is now proud to bring to light the long-lost lp. After languishing in the vaults for several decades the 13th Chime full length finally sees the light of day. The cd version collects both the full length and singles collection plus one bonus song called "Pigs" on one disc and includes detailed liner notes that chart the band's rise and fall.
13TH CHIME- THE SINGLES: 1981-1983 LP (sacred bones, usa)
24.98usd/14.95gbp/16.58eur/2187jpy (approx)
*shop favorite restocked… We are proud to announce the release of the 13th Chime singles collection. Long sought after by collectors, the UK band only released a scant three singles in their time together before dissolving into obscurity. Their sound—a merging of deathrock's dark driving aggression and post-punk's sparse arrangements—reflected the realities of life in a small market town in the desolate political landscape of early 80s Britain. In cooperation with the band members Sacred Bones has collected 13th Chime's three singles plus rare never before heard demo recordings of "Tinker Man," "Radio Man," and "13th Victim." Detailed liner notes by Clive O'Grady tell the entire story—from schoolmates in the Suffolk town of Haverhill to tours with The Enid, Theater of Hate, support slots with The Adicts and Dead Kennedys, and an inevitable breakup, making friends and fans out of John Peel and The Groundhogs' Tony McPhee along the way.
BLANK DOGS- DIANA: THE HERALD MLP (sacred bones, usa)
18.98usd/11.36gbp/12.60eur/1662jpy (approx)
*shop favorite restocked… The second 12" offering from this mysterious bedroom synth project that's been shrouded in secrecy from the start. Blank Dogs lives in the grey space between early Minimal Synth pioneers and current experimentalists like Blues Control and Excepter. Offensively limited cloth-bound edition is long gone. So is the orange cover. Get your copy of the Green & Black pressing while quantities last!
BLANK DOGS- ON TWO SIDES CD (sacred bones, usa)
14.98usd/8.97gbp/9.94eur/1311jpy (approx)
*shop favorite restocked… Sacred Bones presents the cd version of the first Blank Dogs full-length On Two Sides--vinyl was released (and already oop) earlier this year via Troubleman Unlimited. The first long-playing release and the first non-vinyl appearance (save for a very limited run cassette release of this album via Fuckit Tapes) from bedroom punk's new crowned prince of home-recorded DIY synth dementia. After a string of highly coveted and now mostly out of print singles and EP's On Two Sides finds the band holding attention in the long form. Buried under the layers of distortion, fuzz, and synth lines are pop hooks that call to mind The Bats and The Chills as much as Helios Creed or Debris. Psychedelic punk for fans of the more minimal and electro tendencies of the Komische. Which mask will you wear during Blank Dog Time?
CHILDREN'S HOSPITAL- ALONE TOGETHER LP (sacred bones, usa)
18.98usd/11.36gbp/12.60eur/1662jpy (approx)
*shop favorite restocked… Alone Together is the debut release from Children's Hospital. If their despondent sounds remind you of something you may have once heard its because this is the latest project from the A-Frames/Intelligence/Rodent Plague/AFCGT axis. Reminiscent of the brooding and gray skyline of their hometown of Seattle the duo hover between abstract soundscape compositions, Jandek inspired bouts of melancholy droned out dementia, and stripped apart abrasive punk...often combining several of the forms at once. If recent Rodent Plague releases on Killshaman and Jerkave Tapes are any indication it would be ill-advised to sleep on Children's Hospital.
THE CULTURAL DECAY- EIGHT WAYS TO START A DAY: SINGLES & DEMOS LP
(sacred bones, usa)
24.98usd/14.95gbp/16.58eur/2187jpy (approx)
*shop favorite restocked… Cultural Decay existed from 1980-1982. The band's collective discography is comprised of a highly sought after 7" single and two song 12" EP. The latter was produced and features additional accompaniment by future Revolting Cocks co-founder Luc Van Acker. The band played a total of 15 gigs in local clubs—with like minded Belgian acts such as Struggler, De Brassers, and Siglo XX—before disbanding. Eight Ways To Start a Day is the first official release in close to three decades from this fabled Belgian coldwave band. Their sound, a collision of ethereal one-note synth lines and dark post-punk aggression, recalls the controlled ferocity of Crisis and The Southern Deathcult at their best. The recordings on these releases comprise the band's entire recorded output and both the LP and CD include an extensive booklet including photos, liner notes and a comprehensive band history from member Joseph V. In addition to the previously released songs the LP includes three unreleased demos, "Eight Ways to Start a Day," "Thin Rope," and "Exit Calls."
DAILY VOID ECLIPSE OF 1453 MLP (sacred bones, usa)
16.98usd/10.17gbp/11.27eur/1487jpy (approx)
*The third installment in Sacred Bones' 12-inch EP series comes from Daily Void. The Chicago band which includes 3⁄4 of the Functional Blackouts and who cut their teeth with singles for Boom Chick, HoZac, and Florida's Dying pick up where they left off on their previous full length with a half dozen songs of disjointed, death-tinged noisy punk. Shades of Rudimentary Peni and some off the lesser celebrated acts on Crass Records course through this slab of vinyl.
GARY WAR- HORRIBLES PARADE LP (sacred bones, usa)
18.98usd/11.36gbp/12.60eur/1662jpy (approx)
*shop favorite restocked… Horribles Parade is the new full length from Gary War. This is the second album and the followup to last years' New Raytheonport LP on SHDWPLY Records. The album expands on the more stripped down sound of his Sacred Bones "Zontag" single, plying layers of warm fuzz and feedback on top of psychedelic pop song structures. The CD contains "Anhedonic Man," previosly released as a one-sided single on Hell Yes! records, as well as the whole Galactic Citizens 12" EP, soon to be relased on Captured Tracks.
THE REBEL- NORTHERN ROCKS BEAR WEIRD VEGETABLE LP (sacred bones, usa)
18.98usd/11.36gbp/12.60eur/1662jpy (approx)
*shop favorite restocked… Sacred Bones Records presents Northern Rocks Bear Weird Vegetable—the next full-length from London, England's The Rebel. The alter ego of Country Teasers' Ben Wallers, The Rebel dates back to the tail-end of the 80s—having existed side-by-side throughout Country Teasers' prolific career—often releasing records at a steadier clip than Waller's main project with songs too madcap to fit into even their William-Burroughs-by-way-of-The-Residents take on country music. Wallers' characteristic self-aware irony and surreal gender/race ruminations are still present but sitting backseat in this more fleshed out concept album about decaying conditions on the planet 3AR7H. Although Burroughs comparisons are inevitable, Northern Rocks Bear Weird Vegetable could only have been scripted by The Rebel. The album's narrator is in a band, has a valet named Mulholland, but inhabits an otherwise unrecognizable dystopian landscape where evil science laboratories combat college radio personalities, and nuclear war with Iran is well underway. Important issues of today and tomorrow are touched on. In "Why Must I Pay?" Mr. Thatcher, a future Prime Minister, is excoriated for the rising costs of tea, rent, drugs and sex. In "Scarlett Johansen Conceiving the Design&8221; we are shown a horrific world in which starlets replace scientists as consumerdom's inventors. In "You're Just Like Tammy Wynette" the Radical Islam Problem is diagnosed by looking at the politics of ladies headgear, while in "Turtle v. Octopus" a battle between Lovecraftian ancient adversaries plays out, potentially affecting the future of Music itself. This is the first Rebel album to be recorded in the studio with a live backing band...that band being the Country Teasers. In terms of sound, Northern Rocks Bears Weird Vegetable exchanges The Rebel's clautrophobic home studio layers and d.i.y. effects for the improvisational band chemistry and controlled looseness of Country Teasers' infamous live act.
DUM DUM GIRLS- I WILL BE LP (sub pop, usa)
16.98usd/10.17gbp/11.27eur/1487jpy (approx)
*debut full-length by the Dum Dum Girls. Produced by Dee Dee and Richard Gottehrer (Strangeloves, Voidoids, Blondie, The Go-Gos and, more recently, The Raveonettes), I Will Be is neither lo-fi nor too polished. Just under thirty minutes with eleven songs, it's a short tribute to love, fun and the classic pop form of the '60s girl groups and early punk rockers… Led by Dee Dee, Dum Dum Girls churn out pop music that adheres to her self-proclaimed M.O.: "blissed-out buzz saw." Dee Dee formed DDG in late 2008 as a solo project—the name a nod to both The Vaselines' album, Dum-Dum, and the Iggy Pop song "Dum Dum Boys"— and released a home-recorded CDR on her label Zoo Music followed by a 7" on HoZac and a 12" EP on Captured Tracks. When Dee Dee needed a band to take her songs out of the bedroom, she looked to her friends: Jules (guitar and vocals), Bambi (bass), and Frankie Rose (drums and vocals). When the other three met for the first time a week before CMJ 2009, it was an instant girl gang. Dee Dee wrote and recorded the songs that became I Will Be over the first eight months of 2009, and she asked a few others to contribute. Yeah Yeah Yeahs guitarist Nick Zinner plays on "Yours Alone." Crocodiles' Brandon Welchez sings and plays guitar on the duet "Blank Girl." And Los Angeles musician Andrew Miller contributes guitars to a number of tracks. When it came time to choose someone to gently finesse I Will Be, the name Richard Gottehrer came up on Dee Dee's wish list. Responsible for writing such seminal songs as "My Boyfriend's Back," and "I Want Candy," he also produced his own short-lived band The Strangeloves, as well as The Voidoids, Blondie, The Go-Gos, and more recently, The Raveonettes. Marvels Dee Dee, "I gave him all the rough tracks and he produced them, as I had a lot of digital effects acting as sort of placeholders. I'm not exactly sure what he did, but it's a world of difference. The songs sound warm, and they kind of sparkle." I Will Be runs just under thirty minutes with eleven songs; a short tribute to love, loss, fear, fun, and the classic pop form of the '60s girl groups and early punk rockers. Explaining the album's dark-and-sunny feel, Dee Dee says, "There's an overdramatic tone, much like a teenager's world, but applied to the experience of getting older." No track better exemplifies that sentiment than the somnolent "Rest of Our Lives," a lullaby about marriage that captures, she says, "that feeling when you're 16 and you think you're going to be with your boyfriend forever. And that you'd just die if you weren't. Except it's about my husband." On the other end of the spectrum, "Bhang Bhang, I'm a Burnout" (the curious spelling being slang for marijuana) spends roughly two-and-a-half minutes musing on the virtues of psychedelics. And "Lines Her Eyes" touches on petty girl-on-girl competition, while "Jail La La" updates the Bobby Fuller Four's "I Fought the Law" with a reverb-laden sing-along. What's with the bipolar songs? "I tend to be an introvert. So there's a lot of time for weird thoughts to develop in my head before I put them down on paper," says Dee Dee. "And it's really bizarre living in Southern California. It's that total stereotype of being super-laidback, this 'everything's perfect' vibe. But you're miserable in the sun because you're stuck. Like, it's so perfect that it's overwhelming and depressing. That's sorta inspiring."

GREY AREA

---
SUN ARAW- ON PATROL 2LP (not not fun, usa)
29.98usd/17.95gbp/19.90eur/2625jpy (approx)
*The highly-anticipated new album from California's singular Scorpio riser, Sun Araw, and this time it's even heavier than the band's 2009 breakthrough to the other side, Heavy Deeds -- heavier, that is, in the same way a mid-day fistful of clonazepam melting on your tongue gives certain psychic forces of gravity some extra motivation to tug at your dome's slow-mo reel. Cameron Stallones (of Magic Lantern) has fully settled in to his own hermetic jam cove, Sun Ark Studio, and the move has given him plenty of time to make further, albeit more patient explorations of the distinctive kaleidoscopic astral-plain he's nurtured so well. These jams take their time, stretch out the buzz and let the tropical, Kraut-like tribal grooves cook at an egg-on-the-sidewalk simmer, yet ultimately come out burning hotter than a stolen trunkload of skunk weed stopped at the border. Before you know it, the drug-damaged shafts of light that this record beams into your head will shine brighter than a staring contest with the sun, and you'll feel like you've only gotten a glimpse into a landscape that's all the more vast. On deluxe gatefold double vinyl.
FACTUMS- FLOWERS LP (sacred bones, usa)
18.98usd/11.36gbp/12.60eur/1662jpy (approx)
*shop favorite restocked… Flowers is the latest full length from Seattle's bleak and ominous Factums and is their second for the Sacred Bones label. Recorded between 2006 and 2007 but only now seeing a proper release, Flowers is dark and disturbing. The album has twenty two tracks that fluctuate from sound collage to soundtrack-esque moments as well as more structured songwriting. This album also has flashes of abrasive electropunk that has garnered them well-deserved comparisons to Chrome, Cabaret Voltaire, Throbbing Gristle and much of the early Wax Trax catalog.
FACTUMS- THE SISTRUM LP (sacred bones, usa)
18.98usd/11.36gbp/12.60eur/1662jpy (approx)
*shop favorite restocked… Full-length follow-up to the resurrected Sitlbreeze label lp circa a couple of years ago from this band that vaguely circles in the A-Frames/Intelligence/Fruit Bats orbit. Critics have compared Factums to Tronics, Cabaret Voltaire, or Pere Ubu's more chaotic moments also citing some heavy Kraut influenced flashes.
MOON DUO- KILLING TIME MLP (sacred bones, usa)
16.98usd/10.17gbp/11.27eur/1487jpy (approx)
*shop favorite restocked… Moon Duo is a project of Wooden Shjips guitarist and singer Ripley Johnson. Under the Moon Duo moniker, Johnson and collaborator Sanae Yamada create expansive Krautrock influenced tapestries of warm cascading fuzz and controlled feedback, organ, and accenting keyboard. This four song 12-inch is the second release and incorporates a much more concise, composed and driving sound than before. The Duo expand on ideas only hinted at on the Sick Thirst 12-inch (which is already long gone) adding a driving drum machine beat behind the thick walls of layered sound. Don't sleep on this one.
ZOLA JESUS- STRIDULUM MLP (sacred bones, usa)
16.98usd/10.17gbp/11.27eur/1487jpy (approx)
*Since her debut lp for Sacred Bones last summer, Zola Jesus's profile has grown exponentially. Her video for "Clay Bodies" debuted on The Fader and her likeness was plastered all over the Internet. The Spoils made dozens of year-end lists including The Wire, Pitchfork, The Fader, and Dusted, and fans and critics alike now seem rabid for new material. So without further ado, we present Stridulum, the new, far less lo-fi 6-song EP from Nika Roza Danilova. Recording her vocals for the first time with professional instruments, Nika's voice is brought to the powerful forefront of the mix unleashing the full range of emotions that had previously only been hinted at in her previous work. It's a siren song for the apocalypse, which manages to come across immensely nurturing at the same time. Born and raised in the backwoods of Wisco, Nika Roza was literally raised by wolves (well proximally anyways). Trained as an opera singer from a young age, she applied to Julliard. At 10 years old. Rejection didn't slow her down, though, as she went on to complete high school in three years and is set to graduate from university with a double major in French and philosophy in the same amount of time. As soon as school's out this summer, she will begin touring full time with a full band on both sides of the pond. Until then please keep an eye out for weekend excursions and the requisite standard umpteen SxSW shows. Her next full length will not be 'til 2011, but we feel pretty certain this will tide you over until then. Pas mal pour une femme qui n'est pas assez vieux boire légalement, eh?
ZOLA JESUS- SOEUR SEWER 7" (sacred bones, usa)
9.98usd/5.97gbp/6.62eur/874jpy (approx)
*shop favorite relisted, now out of print… From classically trained piano virtuoso to lo-fi bedroom psych wave heroine, Madison, WI's Zola Jesus already has a prolific output to her name. With a 7" already out on Die Stasi Sacred Bones is psyched to offer this single. "Souer Sewer" taps into a tortured cabaret vibe while "Odessa" sounds like something that would have been banned by the party from the airwaves in its namesake Soviet homeland.
MAURIZIO BIANCHI- DAS PLATINZEITALTER 2LP (weird forrest, usa)
29.98usd/17.95gbp/19.90eur/2625jpy (approx)
*Have you ever looked into the abyss? Man, it's scary! An infinite void of the blackest black where not even a gleam of light can escape its dark talons. Needless to say, it's not the most popular destination, but hey, it is there. And believe me, sooner or later that day will come when you will sit on the cusp and fix your eyes on the vast nothingness that is everything. But until that hour beckons, you may as well prepare yourself by spinning Das Platinzeitalter by Maurizio Bianchi. 'Dark ambient' barely captures what is engraved in these grooves. Loops from the history of dust, ancient as the catacombs and spectral like the last rays of hope. There's an eerie calmness to all four sides of this LP. Timeless and inevitable as the setting sun, as if this music has always been here. Which it has. It was up to Bianchi to find it. This recording captures the never-ending decay of beauty at the point when it is realized that resistance is futile and the metamorphosis has begun. There are not many musicians who can distill this essence: early Zoviet France, Nature Unveiled-era Current 93, Lustmord and Andrew Chalk/Mirror to name a few, but Das Platinzeitalter sounds like it comes from hallowed grounds, the once sacred is now profane. It forces your head to turn toward the abyss. It's up to you to open your eyes and look. Then the next thing you know, it's over. It's all over.
GROUPER- WIDE LP (weird forrest, usa)
19.98usd/11.96gbp/13.26eur/1749jpy (approx)
*2008 release, repressed/restocked -- new cover art and no longer gatefold… Grouper is Liz Harris and this is her second album, Wide. Submerged in this music, a vast pasture forms near a great sea just before dawn. The early morning vapors were everywhere hovering just above the ground. Soon the sun swells up and the vapors transmogrify into a tempest of hornets. The hornets envelope the sun with impressive fervor, but it melts them into haze again and the vapors migrate out to the sea. Grouper has collaborated with Jandek, Xiu Xiu, Ilyas Ahmed, Six Organs of Admittance, Jorge Behringer, Badgerlore, and others. This is the vinyl edition of the CD released on Free Porcupine Society.
MOON DUO- ESCAPE LP (woodsist, usa)
16.98usd/10.17gbp/11.27eur/1487jpy (approx)
*shop favorite restocked… San Francisco's Moon Duo was formed in 2009 by Sanae Yamada and Erik Johnson (Wooden Shjips). Inspired initially by the legendary John Coltrane and Rashied Ali, Moon Duo counts such variant groups as Silver Apples, Royal Trux, Moolah, Suicide, and Cluster as touchstones. Utilizing primarily guitar, keyboards, percussion, and vocals, the pair plays space against form to create a primordial and disorienting sonic stew. They released two acclaimed records in 2009: the Love on the Sea 12-inch single on Sick Thirst and the Killing Time EP on Sacred Bones. Escape, their debut long-player on Woodsist, marks the fullest realization yet of the young group's evolving sound.

GLOBAL SOUNDS

---
MEHRPOUYA- SOUL RAGA 7" (finders keepers, uk)
11.98usd/7.17gbp/7.95eur/1049jpy (approx)
*Stupendously rare persian psych funk gem by Mehrpouya, celebrating the launch of Pomegranates. The latest release on our picture sleeve and block type-centric Compacta Series.
V/A- POMEGRANATES 2LP (finders keepers, uk)
26.98usd/16.15gbp/17.91eur/2362jpy (approx)
*Persian funk, folk, psych and idiosyncratic pop gems of the 60s and 70s. From a period of intense modernization and tumult in Iran. Incredible songs borne of both indigenous and Western tropes and musical traditions… It's no accident that the phoenix is an exalted moral, mythical, and figurative symbol in Iran. Like the phoenix, Iranian culture is in constant flux and, at times, elusive, with its existential wavering and blurred panoramas. Most of contemporary Iran's artistic and creative leanings, its grapples with history and identity, are loosely and mystically conjoined and contested in memory. Iran is marked by the complex interplay of diverse constituencies, philosophies, and influences: ethnic, religious, political, geopolitical and historical. The glorification of pre-Islamic antiquity (in search of authentication) marked the socio-cultural attitude of a bygone era and is witnessing revival in the present day. The discordant reality of eastern traditions complicated by the rampant confusions of modernity has become a norm in Persian dialogue, not to mention revolution, exile, and diaspora. Like many other countries, the Sixties and Seventies were a time of tumult in Iran, bringing growth (via petrodollars) and freedom (under the banner of socioeconomic development) while exacerbating inequalities within the country. The music and voices that blossomed during those decades exemplify the turbulence and excitement of the age. It is worth recognizing these 'left out' and 'lost' artists individually and as a group in the global happenings of 60s/70s psych, rock and folk, while exploring their influence and relevance to the present day. Is it possible that there is a genus of delectable sounds and fetching images that almost exclusively reside in the elbowroom of memory and nostalgic 'yesteryear' storytelling? Little consideration has been given to the correlation of these sounds and stories within the universal psychedelic phenomena: parallel to the shared stylistics of British and American players, and the radical politicking of their Turkish and Korean counterparts. This collection endeavors to re-contextualize these songs from the realm of reminiscence, nostalgia, and memory into a specific and accessible narrative to share and relate within the universal musical gamut. It is for aficionados, the curious, and collectors alike. We hope that Iranians around the world will rediscover these songs. This collection is, in some sense, dedicated to a generation in self-imposed mental exile, due to years of war and catastrophe; decades of lies and bombs; a fundamentalist theocracy of reformist shams; addiction; isolation and alienation; unemployment, and inflation. These are voices and stories that may again prove relevant to a psychologically damaged and spiritually corrupt society, a society whose discontents recall the latter years of the Shah's rule. The recordings excavated here are highly sexual musings, voluble love songs, and simple folk tunes. In many of these songs, there are subtle voices of political protest. Here is a personal best, a handful of artists and diversely stylized songs, presented on Finders Keepers.
V/A- SECRET MUSEUM OF MANKIND VOL. 1: ETHNIC MUSIC CLASSICS: 1925-48 2LP (outernational, usa) 31.98usd/19.15gbp/21.23eur/2800jpy (approx)
*This series of archival 78 transfers was originally released in 1995 on CD only. Now for the first time on vinyl, a deluxe gatefold presentation and limited edition pressings. Produced by Hisham Mayet (Sublime Frequencies) in conjunction with Yazoo Records. 'Compiled here are many of the greatest performances of world and ethnic music ever recorded. This volume represents a trip around the world, stopping at each port to sample one of that country's finest recordings of its indigenous music. Each of these recordings was captured at a period during the golden age of recording when traditional styles were at their peak of power and emotion. Included inside are extensive notes and beautiful period photographs that work together with the music to communicate an exciting sense of discovery." "One of the most consistently rewarding world music compilations in years, the cuts range from Macedonian fiddle jaunts to Puerto Rican Christmas tunes, from Abyssinian religious chants to ominous Japanese court music. The instruments include Ukrainian sleigh bells, Sardinian triple pipes, Vietnamese moon lutes and Ethiopian one-string violins...a profound artistry lurks beneath the alien vernaculars." --Village Voice; Vol. 1 contains music from Nigeria, Sardinia, Russia, Ceylon, Rajahstan, Cuba, Rumania, Vietnam, Macedonia, Morocco, and more.
V/A- EXCAVATED SHELLAC: STRINGS… GUITAR, OUD, TAR, VIOLIN AND MORE FROM THE 78RPM ERA LP (parlortone, usa)
19.98usd/11.96gbp/13.26eur/1749jpy (approx)
*Jonathan Ward -- a young 78rpm collector and music researcher who has amassed an absolutely incredible collection of rare 78rpm records from around the world. Generally sharing these through his well-known blog, Excavated Shellac, Ward's one-of-a-kind collection is showcased for the first time on Dust-to-Digital's vinyl imprint, Parlortone. None of these tracks have appeared prior to this release, either on Excavated Shellac or on any CD or LP compilation. The Excavated Shellac archives are hosted on WFMU's Free Music Archive, and are essentially an (inter)national treasure. This LP features 14 outstanding compositions from the four corners of the world played on stringed instruments and recorded and released 78rpm records circa 1920-1950. Featuring fiddles, shamisen, charango, Paraguyan harp, Indian vina, Lebanese oud, Persian violin, Vietnamese moon guitar, and more. All previously-unreleased, carefully transferred and mastered and presented with detailed liner-notes. Pressed on high-quality vinyl, with a full-color cover featuring 78rpm record sleeve graphics, and an insert of extensive liner notes and photos.

DISCO

---
STL- CHECK MATE 12" (echospace:detroit, usa)
13.98usd/8.37gbp/9.28eur/1224jpy (approx)
*stl is the production alias of Stephan Laubner, who has been releasing material under a variety of pseudonyms on labels like Perlon, Smallville, Styrax and his own Something Records imprint over the past decade. He has gained support and charts from Derrick May & Theo Parrish to Ben Klock & Marcel Dettmann. On "Check Mate," he hand-crafts his sounds with a variety of analog signal processors, vintage synthesizers and a loving touch reminiscent of the early DeepChord years. Pressed on colored vinyl.
V/A- LO-FI SOUNDSYSTEM 12" (echospace:detroit, usa)
13.98usd/8.37gbp/9.28eur/1224jpy (approx)
*Echospace presents a killer selection of steppa's riddims and tropical grooves. Intrusion's "Velocity In A Minor" is all about being playful with a sequence and splicing. Lo-Fi Soundsystem makes their first 12" appearance on Intrusion with a track given a second lease on life from its scarce 45 release. A mystical midnight groove reworked by Stephen Hitchell. Mildiou crosses into territory comparable to Intrusion's "Tswana Dub" or the atmospheric dub side of Rhythm & Sound, and "Oceanview" paints a picture of oceanic vapor haze.
INTRUSION FEAT. PAUL ST. HILAIRE- LITTLE ANGEL 12" (echospace:detroit, usa)
13.98usd/8.37gbp/9.28eur/1224jpy (approx)
*shop favorite restocked… This is the third and final installment in the Intrusion 12" series from Stephen Hitchell, culled from The Seduction Of Silence. "Little Angel" boasts a traditional dub & roots vibe and a stunning vocal performance from Paul St. Hilaire aka Tikiman. "Angel Version" adds a 4/4 thump and a deep bass line while a mighty conga rhythm takes hold. "A Night To Remember" showcases the dreamiest sides of horizontal house music. Loads of roots, space, unbelievable low-end and the sonic warmth you've come to love from the Echospace analog signature. Pressed on mixed colored vinyl (white, green & blue).
INTRUSION- THE SEDUCTION OF SILENCE 12" (echospace:detroit, usa)
13.98usd/8.37gbp/9.28eur/1224jpy (approx)
*shop favorite restocked… The title track "Seduction" is an epic beauty as deep as the sea. The bass line reminds of King Tubby or Lee Perry in structure but with the depth of Basic Channel or Rhythm & Sound. The song reveals magical analog frequencies with shards of dub skanks and blissful chords that you will get lost in. "Silence" leads into a succinct ambient piece and cv313 provides a near 12-minute mix of "Seduction." A spiritual journey of the space, bass and analog warmth we've come to love from the Echospace/Deepchord signature.
INTRUSION- TSWANA DUB 12" (echospace:detroit, usa)
13.98usd/8.37gbp/9.28eur/1224jpy (approx)
*shop favorite restocked… The mysterious Intrusion project delivers an epic release so analog, so tonal, and so rich, you have to surrender to its beauty. The original mix is dubbed-out bliss: smooth, textured pads and a bass line even King Tubby would surrender to. So analog and lo-fi, you would think this was recorded at Studio 1 in the 1960s. On the flip, Brendon Moeller serves up island grooves with heavy bass reductions, live melodicas, a brass section and spatially-aware dub FX. Pressed on green marbled vinyl.
INTRUSION- INTRUSION DUB 2X12" (echospace:detroit, usa)
25.98usd/15.55gbp/17.24eur/2275jpy (approx)
*shop favorite restocked… Limited pressing on mixed colored vinyl, packaged by hand with chrome stickers. An organic variation of selected waveforms processed through select resistors, analog modulators and vintage VCOs much in the spirit of King Tubby's revolutionary sound design concepts. Original recordings were produced somewhere in Detroit in the winter months of 1993-1998, Transferred from tape, reshaped & remastered in 2008.
SON'S OF THE DRAGON- THE JOURNEY OF QUI NIU 12" (echospace:detroit, usa)
13.98usd/8.37gbp/9.28eur/1224jpy (approx)
*shop favorite restocked… Son's Of The Dragon debuted in 2008 on a mysterious white double vinyl out of Detroit, and they awake again to bring you The Journey Of Qui Niu. The cv313 rework plays off the original version, but adds a low-end throb so deep it could shake the heavens. SQX takes a different approach -- they use the synthesized textures as warm sonic fragments, as if building a sonic puzzle. A destined classic -- do not miss. Limited edition colored vinyl.
CV313- SAILINGSTARS 12" (echospace:detroit, usa)
13.98usd/8.37gbp/9.28eur/1224jpy (approx)
*shop favorite restocked… On Sailingstars, cv313 preach the gospel of deep with a rippling exercise in space and bass. A sort of slow-motion movement in tone and 38 hz sub-frequency which verges on the disturbing -- a sonic threshold hard to achieve on vinyl. The power of repetition brings the listener to an almost hypnotic state within its melodic, spatial groove. Intrusion's reworks are equally as effective, providing low-end throbs, analog spirits and organic textures captured in zero gravity, like sailing among the stars.
CV313- SUBTRAKTIVE/INTRUSION DUB: PHASE90 UNRELEASED MIX 12" (echospace:detroit, usa)
13.98usd/8.37gbp/9.28eur/1224jpy (approx)
*shop favorite restocked… Finally, cv313's "Subtraktive," culled from London's Smallfish limited 3" CD release (going for hundreds on eBay), available on colored wax, remastered by Echospace and limited to a mere 500 copies. "Subtraktive" is a 16-minute ambient and deep techno voyage which builds into a lo-fi sonic symphony. Phase90's unreleased mix of Intrusion's killer is a refined Detroit techno monster which, in its original form, found steady rotation from Juan Atkins, Mike Huckaby, Laurent Garnier and many others. Do not miss this.
CV313- DIMENSIONAL SPACE 12" (echospace:detroit, usa)
13.98usd/8.37gbp/9.28eur/1224jpy (approx)
*shop favorite restocked… Strictly limited pressing! Release number two drops from the mysterious CV313 with two of the most advanced post-Basic Channel transmissions you're ever heard. "Dimensional" is drenched in the usual emissions and accidental analog degradations of Space Echo and banks of old effects units, and "Space" picks up on this momentum and utilizes the same sound palette for an even more padded techno blueprint. A masterfully modern re-wiring of the deepest of all techno's strands, from the heart of Detroit.
MODEL 500- STARLIGHT 2X12" (echospace:detroit, usa)
25.98usd/15.55gbp/17.24eur/2275jpy (approx)
*shop favorite restocked… 2008 release, briefly available again. When Juan Atkins first released "Starlight" back in 1995, it was one of the most memorable techno tracks ever written. Flip and you'd find Maurizio offering up one of his inspired remixes. Fast forward 12 years later, and you find yourself with this deeply impressive doublepack, headed by the original version of "Starlight" and a set of remixes from the dub techno scene's most important characters: Echospace, Deepchord, Convextion and Soultek.
CV313- DEEPSPACE 12" (fortune8, uk)
14.98usd/8.97gbp/9.94eur/1311jpy (approx)
*shop favorite restocked… Fortune8 presents the mysterious CV313 with Deepspace. "Saraya" is a kind of padded vocoder session that takes the robust pads of Maurizio and layers them with slivers of pitched synths and squashed vox. "Motor" is a more stripped-down affair, a quasi-electroid skeleton dictating proceedings while the percussion is kept to a clipped 4/4 template. "Deepspace" is the most euphoric of the tracks -- like Echospace during the height of peak-time.
CV313- AFFINITI 12" (fortune8, uk)
14.98usd/8.97gbp/9.94eur/1311jpy (approx)
*shop favorite restocked… Rumors abound about CV313, their connection to the Echospace camp adding much fuel to the fire about just who it might be behind the controls. Following on from their Dimensional Space 12", Affiniti is a more progressive beast, with "Galaxy 313" situating itself between Convextion's low-end reductions, Rod Modell's stretched chords and Carl Finlow's electroid variations. "Oceans" delivers a beatless coda that's like Echospace's The Coldest Season, while "Affiniti" is a more direct dancefloor missive, with one-note bass hits and synthetic effects.
SOULTEK- DREAMING UNDER A STARLIT SKY 12" (fortune8, uk)
14.98usd/8.97gbp/9.94eur/1311jpy (approx)
*shop favorite restocked… Steve Hitchell returns with a second 12" for Fortune8. His love of Detroit techno is apparent on the shimmering title track, a vintage Motor City session in 4/4 that brings to mind classic Carl Craig or even Stasis. "Elektrikcity" has a more Chicago house vibe to it, though Hitchell's signature pads also make a swift appearance. "Forever Feeling" is another Detroit standard, the synth progressions acting as melody and bass line -- the kind of musical conceit we just adore.
SOULTEK- CLOUDS OVERHEAD 12" (fortune8, uk)
14.98usd/8.97gbp/9.94eur/1311jpy (approx)
*shop favorite restocked… Steve Hitchell is one-half of Deepchord's Echospace project, the man behind the Echospace imprint, and noted producer in his own right under the Soultek moniker. Clouds Overhead finds a more sugar-coated equilibrium between the dense constructions of Echospace and the welcoming melodic structures of classic electronic music from the mid-to-late 1990s. Hitchell makes the kind of instrumental music that tugs at the heartstrings without ever resorting to sappy ingredients. Weighty dancefloor material and gorgeous stuff -- strictly limited copies!
RON HARDY- MUZIC BOX CLASSICS VOLUME 4 12" (partehardy, usa)
18.98usd/11.36gbp/12.60eur/1662jpy (approx)
*shop favorite relisted, out of print from the label… The K. Alexi Chicago house killer, backed with a brilliant edit of the deeply soulful early-disco of Revelation.
RON HARDY- THE ORIGINAL MUSIC BOX MIXMASTER 12" (rush hour, netherlands)
14.98usd/8.97gbp/9.94eur/1311jpy (approx)
*This landmark house record was originally released in 1985, and is one of the earlier Trax releases. Produced by Ron Hardy -- one of the most important DJs at the time and instrumental in shaping the Chicago house sound. Real body music that remains one of the hardest to get and most in-demand Trax releases. Originals go for over $100, and even the late-'90s repress is expensive, let alone the original limited-edition white vinyl.
DINOSAUR L- 24 ->24 2LP (sleeping bag/traffic entertainment group, usa)
17.98usd/12.31gbp/13.20eur/1764jpy (approx)
*shop favorite restocked, this time as a double vinyl set. wildly influential 1979 disco-ish lp by Arthur Russel and Peter Gordon. includes previously unreleased versions as Francois Kevorkian's mix of 'Go bang' and Larry Levan's version of 'In the corn belt'.
V/A- SLOW TO SPEAK : ELEKTION PROPAGANDA 2LP
(slow to speak/track rabbit suppers, usa)
16.98usd/10.17gbp/11.27eur/1487jpy (approx)
*a 2xlp, 13 track assault, sonic resistance by eddie gale, eddie kendricks, pharaoh sanders and more. This LP was compiled by 'slow to speak' the night before Bush was re-elekted - the eve of returned darkness. Extremely LIMITED! As the fallout dust of betrayal settles, the disillusionment holding grip over our world has only multiplied more aggressively, maliciously, hopelessly—particularly in this morbid haven of empire that we call the good old U.S. of A. Without learning curve or memory, downtrodden masses of confused, aimless, futureless whores of persuasion stand and stare at the terrifying beast of their own creation—dumb, mute & blind as ever before—only now robbed of that warm glow of "hope" that once promised to resurrect their dignity with the magical wave of the wand & the miraculous words "yes we can." Of course, the real veterans of this comedic farce have known the secret all too long, keeping it close from the very moment they wake to their tired hour of sleep, only too unsurprised at the social purgatory lingering over our heads as we past the first decade of our blessed new millennia. Their simple recognition of the most obvious yet seldom accounted for realities is the last vestige of sanity that ties our tattered & tired existences together into some semblance of meaning. It is these few who look on calmly as the mass hysteria of pseudo social-democratic (in)action takes hold of any formerly free-minded individuals left in this world, and it is these warriors of sight & truth that heard the hallow cries of reform and answered in no uncertain times, "We are not fooled." "In a world that really is topsy-turvy, truth is a moment of falsehood." Now that the steady decay of commodity society passed off as "change" is beginning to show itself for what it always was, the articulations of these stoics of resistance are all the more necessary and vital. Indeed, the very act of recognition and verbalization is the most radical gesture in itself---perhaps the last of our time. Along the wall of distortion, lies & generalized falsehood runs the parallel narrative of reality, a story seeped in agony, heartbreak & loss---the difference is that this story is true, the former a fairytale, a pipe dream rooted in appearance and nothing more. Tragically, truth fades fast while the lies of the old world linger like the smell of death, making the imperative to chronicle the few instances in our political, social & artistic history when total refusal showed itself openly & defiantly all the more imperative. Proud to cast themselves out of the circle of favor to utter but a few words against the beast that wants only to cover these words with the comforting warmth of its own justification, these scarce warriors resolve to walk the shining path of righteousness and say what we all secretly know but can't bare admit. This is our collective retribution, our last act of defiance to an absolute and all-encompassing tyranny that threatens to end our very existences if our present course is maintained. Even if we fail to quell this storm, in our dying hour we must at least remember that there were once many, then fewer, but always some that articulated and resolved to overthrow what plagued them incessantly, without concern for status, acceptance or personal benefit. These are the only heroes our time will ever know.
BAUHAUS- BELA LUGOSI'S DEAD: SLOW TO SPEAK REMIX 12" (slow to speak, usa)
13.98usd/8.37gbp/9.28eur/1224jpy (approx)
*shop favorite restocked… a perfect heralding of the special morbidity that is Halloween, 'Bela Lugosi's Dead'---the obscure 12"-only masterpiece from indisputable goth/rock kings Bauhaus -- finds itself under the scruple of the scalpel wielded with curious biological fascination of self-endowed surgeons Slow To Speak. While his body remains mostly intact, a few 'arrangements' have been made to Mr. 'Lugosi's' corpse: the pettiness of a few vocal mishaps are swept away and the entire bone structure extended to uncanny length to produce a concentrated specimen of dark, funky percussive rock mastery. Not shying away from the allegedly childish implications of this special time, Slow To Speak embrace them ten-fold, blowing into their trumpets of dark calling the clear echo of gruesome display and musical fascination of aural celebration, the edit's stripped down, haunted wailings a cursed display of grotesque celebration that beckons forth the children of the night to put down their keyboards, espresso-machines and whatever other modern tools of wage-labor to march in unison to the dark calling of the equinox. Obviously this mutated savagery has made 'Lugosi's' corpse primed and ready for the party or individual autopsy, and for this purpose his remains should be exploited to the maximum effect. We can only hope that his spirit lives on through this especially limited, hand-silk-screened-sleeve release to haunt future generations unprepared for the fury of Bauhaus' exceptionally noteworthy work… One-sided release, with Sicksheep (Kenny B. Harris) etching on the B-side.
BLACK SABBATH- SOLITUDE/PLANET CARAVAN 12" (slow to speak, usa)
13.98usd/8.37gbp/9.28eur/1224jpy (approx)
*shop favorite restocked… compiled by Francis Englehardt and Paul Nickerson for Slow To Speak and featuring two of the more understated Black Sabbath works of mastery. Most are familiar with the infamous Sabbath, the band that pioneered the modern-day use of the power chord, the indisputable predecessors of metal and hardcore that spent their days consuming copious amounts of drink, then drug, to the chagrin of the record labels, the critics and conservatives of their homeland U.K. and the world abound -- and managed to churn out some the dopest and most infectious rock records spanning throughout the 1970s while they were at it. Black Sabbath represented the unabashed hedonism of their time, freely submitting their bodies and minds to the uncontrollable sway of consumption while committed to the most pure and basic essentials to the playing and recording of music. 'Planet Caravan' and 'Solitude' are both atypical selections from Sabbath's expansive catalog that capture those seldom moments of breathtaking clarity that shined through the clouds of self-imposed haze, proof that even in the most dazed and confused states of addiction, individuals can still manage to excavate those most deeply burrowed pieces of truth in the chasms of their soul, to shine the light of knowledge for all to see, hear and experience for themselves. These stunning pieces of murky, dark, cryptic beauty just go to show that even in the deepest gutters of humanity's dark underbelly, the light of spirit lives on with determined vigor. Indeed, those most depraved and lost souls have within them potentially its most fertile breeding ground.
DON CHERRY- MALKAUNS/BROWN RICE 12" (slow to speak, usa)
13.98usd/8.37gbp/9.28eur/1224jpy (approx)
*shop favorite restocked… It's been said that Sun Ra is the cosmic champion of Jazz, the man of genius from outer space sent to Earth to reinterpret the message of our celestial ancestors through his music. Well, if Sun Ra is from another galaxy, Don Cherry is from another dimension entirely, a man so hauntingly original and seemingly unrooted that he defies origin, heritage, homeland. Most noted for providing the soundtrack for both of Jodorowsky's masterpieces, "Holy Mountain" and "El Topo," Cherry did for Jazz what Ash Ra Tempel and Kraftwerk did for Rock, taking a genre and superceding well beyond its previously demarcated boundaries, demolishing all set rules in seeing in this style the potential for something far more original and expressive than any of his predecessors could've imagined possible and unconcerned with the potential fallout from reactionaries far less gifted than he. Cherry's style is dirty, gritty, unembarrassed, and uncompromisingly experimental. Bound only by his insatiable desire for the uncharted and unheard, Cherry stood for a perverted re-appropriation of Jazz, determined to bring the sound from out of the secluded club or café and out into the streets, through the illegal brothels and sleezy strip-clubs of yesteryear, past the LSD fueled psychedelic romps of the 1960's, on to the meditative reflection of the New Age, and finally upwards into the timeless, limitless space of unknown Universes. It is in this realm that his music has remained, lingering there for eternity as Cherry's eternal gift to mankind. Sadly, only a few have actually heard his genius, and thus the obvious necessity of highlighting some of his more remarkable work. Explore this 12", and then explore more, as the universe of Don Cherry holds far more than the untrained mind could possibly fathom.
JOHN COLTRANE- OLÉ/TUNJI/THE SUN 12" (slow to speak, usa)
13.98usd/8.37gbp/9.28eur/1224jpy (approx)
*Reverence around the personality of John Coltrane exceeds religious zealotry -- to sing his praise is almost superfluous in this age of jazz immortalization, the pinnacle years of its experimental zeal & development heralded in many ways as the highest point in Western musical/historical development, the ultimate triumph of the American aural avant-garde and the insurmountable achievement of black music as a whole. A quick gauge of his creative trajectory reveals that the geometric creative growth of Coltrane and his musical base -- comprised of dozens of musicians & composers handpicked by Coltrane to encircle him creatively -- was far from settling down when cut down by the man's untimely death in 1967 at the early age of 40. One of the indisputable leaders of the jazz vanguard, Coltrane, ever the talent scout & tastemaker as much the leading tenor saxophonist of his time, had assembled the proper personnel & conceptual vision that would carry the avant-garde into the 1970s with his growing ethereality, abstraction and ever-playful experimental mastery: an already well-established feet at the dawn of the 1960s. While much stress has been laid on his most abrasive 'free-jazz' leanings, Coltrane had, by no means, abandoned the dynamic relationship with melody that the standard-forebears had drilled into him from his early years, and he was one of the first to see the possibility of combining dissonant investigation with the warm directness and immediacy of intricate melodic composition. Along with Davis' Bitch's Brew, albums spanning from Olé Coltrane to Cosmic Music rolled out the red carpet that both protégé's -- Sanders, Cherry & his second wife Alice -- & strange newcomers alike would triumphantly parade across for the next 10 years, defining what would be later coined 'spiritual jazz' and solidifying his mythos as one of the select few of 1950-1960s jazz greats. And while historical might is always noted with special admiration in the critical review of our 20th century music, it is the immediate emotional and expressive vivacity of his music that shines through, eternally and especially today, that makes songs like 'Olé,' 'Tunji' (debuted in 1997) & 'The Sun' literally timeless, building blocks not just to their own self-causal legacies but to one of the few justifiable suppositions of musical prodigy that, as time has demonstrated, remains quietly and incontrovertibly vindicated.
EINSTÜRZENDE NEUBAUTEN- WUSTE/BLUME/SALANDRINA 12" (slow to speak, usa)
13.98usd/8.37gbp/9.28eur/1224jpy (approx)
*Arisen from the ashes of 1970s West Berlin, Einstürzende Neubauten set out to demolish the mediation between their music and the material reality that encompassed them -- an attack on the false consciousness of rock, that self-rewarding exercise in egoism that could do nothing but tell the same tail a thousand times over, hopelessly ineffective in an age of expanding and increasing scopes of power. That their primary use of instrumentation was the very means of industrial decay around them -- utilizing the metallic and concrete wastelands of overdevelopment as the offensive tools of pure sound -- is evidence to their resolve to express the reality of commodity society and the corollary residues of alienation and dissatisfaction through the very apparatus of their music. Obviously, their methodology of absolute dissonance resulted in their being accused of creating 'anti-music,' a slander that the leading proponents of experimental industrial noise surely reveled in with great satisfaction. Indeed, Einstürzende Neubauten's positions on sound and performance, 'the band' and 'the album' were radical departures from the established norms of group music, their creations more pieces of aural theory and philosophy than attempts at formative structures or recognizable refrains. Their lead vocalist Blixa Bargeld spent most of his time alternating between tormented wailing and muddled theoretical exposition, pushing their project in head-on confrontation with the very language and discourse of pop culture and political beautification. This was a time of great uncertainty, when divisions between the so-called Communist bloc and the 'free' West were coming to a new head; like many in their generation, Einstürzende Neubauten were put off by the protocol of this false dialogue. Excluded from real political participation and discouraged to reflect in any meaningful way on basic social relations, they decided to make their aesthetics their politics and vice versa, refuting the stream of unanswerable lies and inversing the alienation of capital by using its very physical means to express a total refusal to it. Master dissectors of the intricacies of urban alienation and the despair of the failure of the revolutionary movement, Einstürzende Neubauten resolved the dilemma of a youth incapable of any real concrete means of social change, responding not with political terrorism but rather the piercing aural and philosophical terrorism of their 'music' -- reinventing the very purpose of the rock group and revolutionizing the conceptual fortifications of performance culture, an all out attack on the stagnant leftovers of the first wave of punk rock music and a revolutionary new view on industrial decay." "Wüste" and "Blume" taken from the album Tabula Rasa. "Salamandrina" taken from the album Interim.
BRIAN ENO- BA-BENZELE/SUBTERRANEANS 12" (slow to speak, usa)
13.98usd/8.37gbp/9.28eur/1224jpy (approx)
*shop favorite repressed… This Eno 12" features "Ba-Benzélé" from Fourth World Vol. 1: Possible Music & "Subterraneans" from the David Bowie's Low album. "Brian Eno is one of the true pioneers of electronic music; from the very beginning of its inception, as one of the most in-demand studio producers of his era, he served as one of its most eager disseminators, accomplishing some of the first syntheses of rock, experimental and electronic music -- and delivering it to popular audiences previously unimagined before his time. In the strangely familiar alien tones & effects of the then excessively intricate and virtually inaccessible synthesizers of the early 1970s, Eno perceived in electronic production the key to popular music's transcendence, its elevation to the level of true intellectual & artistic expression -- an expanse of seemingly endless potential that allowed not only the seasoned & qualified composer to express himself through the new electronic sound, but also provided entrenched genres the opportunity to discard with their embedded orthodoxies & breathe a whole new air of life into their creative process & product. His work with avant-garde trumpet player John Hassell is a deeply inspiring example of this early pioneering. Hassell was himself obsessed with atypical scales & unfamiliar instrumentation, only in his case, he was convinced that in the most remote regions of Earth's untouched & undeveloped sonic landscape lay the most potent tools for music's superseding to the domain of sublime experiential transcendence. With Eno's prowess at the opposite end of the technological scale, the two produced some of the most wildly divergent co-existences of sound, mixing the unsettling tones miraculously produced from Hassell's trumpet -- which were for the most part, inspired by traditional forms of obscure world music -- with the strange warmth of Eno's comforting synth chords & melodic disposition to create music that is at one moment deeply warm, comforting and pleasing to the ears -- only to morph into something suspiciously unfamiliar, uncharted and singularly abrasive -- beautiful still, but unsettling nonetheless... the perfect balance. But it was Eno's work with legendary rock/pop/post-punk superstar David Bowie that demonstrated the breathtaking potential of Eno's electronic aesthetic, its integration into the most resistant of musically-opposite fields, and its true transcendent potential. 'Subterraneans' is the quintessential tragedy in song, a piece that needs no definite lyrical tale to relate its truly melancholic expression, its very notes, its distorted, shivering wails of possibly human melodic groans, its sub-bass synth pads, the only necessity for full expression: undeniably Eno's masterwork. It weeps, not through the deceiving over-intellectualization of poetry, but rather through the pure expression of tonal & melodic sound. This is the essence of Eno's contribution to modern music. Compiled by Francis Englehardt & Paul Nickerson for Slow To Speak.
FELA KUTI- BEASTS OF NO NATION/TROUBLE SLEEP YANGA WAKE AM 12"
(slow to speak, usa)
13.98usd/8.37gbp/9.28eur/1224jpy (approx)
*Fela Anikulapo (Ransome) Kuti's life and career were more than anything an attempt to fuse the worlds of music and politics irrevocably. Kuti spearheaded the new fusion of West African originated 'Afrobeat'---a genre of which he was and is the indisputable leader---with a determined militancy inspired by pan African radicalism and to a lesser extent U.S. black nationalism, and, in the process, made him as many enemies as followers; but always carried by the unfettered musical intuitiveness & improvisation that lent his politically abrasive forthrightness an undeniable mass appeal, transcending well beyond his own specific conditions and appealing on a universal musical scale really unmatched by many musical moguls...a true 'empire' that has transcended Kuti's own death and lives on (perhaps unfortunately) in the form of his kin & idolizers alike. His music, that joyous instrument of social change, was his catalyst & albeit integral vessel for radical agitation. It's not that the countless albums stand on their musical merit alone, the truly free method to the relentless and melodically entrancing reiteration of his own Afrobeat---a music that in itself needs no heady articulation to be enjoyed, and it's basically universal popularity testifies to this. But the very volatility of his music at once elevates the songs into something more than relegated culture. On the contrary, you can still sense the urgency in these records, essential battle tools against colonialism and political apathy, igniters of the great fire of agitation while remaining essential and undeniable landmarks of exceptional musical invention. This exclusive 12" pressing of some of Fela's finest work, the undeniably masterful 'Beasts of No Nation' and 'Trouble Sleep Yanga Wake Am,' presents a formidable example of Fela's finest work, the best possible examples of his own personal unity of theory & practice that has created over 30 full-length albums & an unshakable legacy that lives on with justifiable necessity.
STEVE MILLER BAND- FLY LIKE AN EAGLE/MACHO CITY 12" (slow to speak, usa)
9.98usd/5.97gbp/6.62eur/874jpy (approx)
*essential disco not disco reissue pairing two oft-overlooked paradise garage classics.
ARTHUR RUSSELL- IS IT ALL OVER MY FACE 12" (slow to speak, usa)
13.98usd/8.37gbp/9.28eur/1224jpy (approx)
*shop favorite restocked… A1. Is It All Over My Face B1. Home Away From Home B2. This Is How We Walk On The Moon B3. See Through Love. Tracks on side B taken from the album Another Thought. Compiled by Paul Nickerson and Francis Englehardt for Slow To Speak.
PHAROAH SANDERS- ELEVATION 12" (slow to speak, usa)
13.98usd/8.37gbp/9.28eur/1224jpy (approx)
*shop favorite restocked… A shining example of technical virtuosity & conceptual vision, Pharoah Sanders came to prominence like so many jazz greats before him: having honed his professional craft playing in local rhythm & blues acts in Oakland, CA, Sanders traveled East in 1961 to become part of the rising avant-garde jazz circle of New York City, and, per the protocol of the honorable and sacred lineage of jazz musicians, bloomed into his own under the creative support of an elder's weathered wing -- in this case, playing tenor saxophone with John Coltrane through the early- to mid-1960s, participating and to a great extent influencing the increasingly free-formed jazz experimentations that Coltrane's outfit would become deeply immersed in throughout this era. Despite amassing unparalleled respect & reverence from his peers and devoted followers in the free-jazz community, Sanders quickly rejected the allegedly boundless domain of anti-structure that he had helped to construct, embarking -- whether through conscious intention or accidental genius -- to develop a new aesthetic that recognized within the infinite & completely un-chartable expanses of some free-jazz experimentation & expressionism lay an acute dogmatism, and 'ideology of anti-ideology' that Sanders would quickly supersede through his explorations of melody and musicality in esoteric notational expression. Pharoah Sanders arose as one of the quintessential figureheads of a musical genre that, ironically, refuted the very concepts of individual egotistical worth and corporeal concern, focused on the transitive and transcendent properties of melody & impeccably-crafted harmony, their philosophical, spiritual and political potentials through its theory & practice: 'spiritual jazz.' The major contribution that Sanders and his contemporaries in this newly-budding genre of the early 1970s discovered was the higher form of expressionism, not through absolute refutation and denunciation of structure, but through the careful analysis and engagement with the basic necessities of musical simplicity to create something completely boundless within the parameters of traditional structure: an autonomous zone of instrumental catharsis that allowed equally the unrestrained bursting of brass screams and the meditative soothing of repetitive bass refrains & lush melodic chords -- a perfectly boundless synthesis of free expression & wise musical grounding. This latest reissue compiled by Slow To Speak's Francis Englehardt & Paul Nickerson highlights with equal reverence and profound awe the transitive properties of Sander's masterful arrangement and musical prophecy, featuring two original works of the tenor great, 'Elevation' & 'Astral Traveling,' along with his absolutely breathtaking early groundwork with Alice Coltrane with the classic 'Journey In Satchidananda.'
PAUL SIMON/TOM PETTY-50 WAYS TO LEAVE YOUR LOVER/BREAKDOWN 12"
(slow to speak, usa)
9.98usd/5.97gbp/6.62eur/874jpy (approx)
*nice release coupling these almost forgotten 70s/80s fm rock radio staples, both with dancefloor potential, albeit for the slow bpm 'crowd'…
SIOUXSIE AND THE BANSHEES- SPELLBOUND 12" (slow to speak, usa)
13.98usd/8.37gbp/9.28eur/1224jpy (approx)
*shop favorite restocked… Pushing on with their continuing series of high-quality classic reissues, Slow to Speak presents their latest 12" featuring the exceptional post-punk of one Siouxsie & The Banshees. Clear contemporaries of fellow reissued monoliths of British rock, The Police & The Cure, Siouxsie & the Banshees, though having formed in 1975 by core members Siouxsie Sioux and Steven Severin, the group didn't really come into their own until the late-1970s crisis of rock music, when punk's initial fury began to dissipate under the cooling gaze of mainstream fixation, arguably neutralizing such counter-cultural monoliths as Iggy Pop & David Bowie. Sioux & Severin, excessively grand in their aspirations & determined not to succumb to the same fate, found themselves drawn to the emerging post-punk philosophies of anti-pop image formulation and projection, combining an essentially anti-celebrity presentation with starkly realist social commentaries intertwined confidently into their peculiarly unique and sinisterly haunting dark-rock aesthetic, one of the major contributors along with The Cure in the creation of the still-debatable goth-rock genre. Irrelevant of their cultural allegiances, Siouxsie and the Banshees were able to accomplish complete artistic autonomy while retaining their patently anti-authoritarian stance through the medium of their aural poetics, taking up verbal arms against legacies of British imperialism, medicine & power, post-industrial technological melancholia & religious-politico-psychosis of rabid Zionism; all this was performed under the advantageously offsetting facade of self-imposed outcasting, presenting themselves in dooming attire & make-up, exactly as they saw their world: a desolate land drifting towards an existential void of endless consequence, inhabited increasingly by a zombie-like rabble -- uncertain of what they live for, and more importantly, what is worth living for.
STEELY DAN- PEG/CAVES OF ALTAMIRA/DO IT AGAIN 12" (slow to speak, usa)
9.98usd/5.97gbp/6.62eur/874jpy (approx)
*"Peg" from 1977's Aja, "Caves Of Altamira" from 1976's The Royal Scam and "Do It Again" from 1972's Can't Buy A Thrill. Absolutely essential remedy for those all-too-frequent, anxious moments after waking up at 3AM and inexplicably yearning for a Steely Dan fix.
SYLVESTER- OVER & OVER/I NEED SOMEBODY TO LOVE TONIGHT 12"
(slow to speak, usa)
13.98usd/8.37gbp/9.28eur/1224jpy (approx)
*shop favorite restocked… Last night I attended the Manuel Gottsching performance at Club Love NYC. A few minutes into Göttsching's set, in the silence following the enthusiastic applause for his classic 'Shuttlecock' track, a lone individual in the crowd shouted enthusiastically, 'Fuck her in the ass!' As I chuckled to myself, I was surprised to see the young man in question vocally denounced by his surrounding patrons for what they believed was an insulting, inappropriate and immature act. Clearly these attendees felt that the young man's perverse proclamation was an attack on the integrity of the event, an insult to Göttsching's legacy and his appearance that evening. I was surprised and taken aback as well, not with the young man but with the appalling show of conservativism on the part of these patrons, denouncing this young man for what was once the very energy and enthusiasm that fueled the legendary parties and club communities of NYC's underground in years past. I can understand that some people came to the event expecting a conforming, pleasantly civil and relatively tame concert by the legendary Krautrock pioneer (which is disturbing in itself); what I was most worried by was the fact that the majority of those who rose in anger against this youngster were themselves veterans of the party circuits of NYC's legendary past. It seems they've forgotten the fun-loving, unrestrained, youthful energy that made the parties like the Paradise Garage, The Loft, Club Zanzibar & Body & SOUL so free, where the normal formalities and social constraints of everyday routine were washed away and impulsive, pleasure-seeking mania took over. I mean, seriously, think about it: if the flaming transsexuals that used to rule the party scene of the '70s, '80s and '90s were at the event in question, they would've been driven out the second they walked by the very people who are constantly pushing empty slogans like 'It's all about love' and 'Everyone's welcome!' down our throats. In reality, many of these so-called 'party people' are too old (more so in attitude than age), too straight-laced, too concerned with their image and air of 'maturity' and 'sophistication' to even remember what was so free about the 'Loft' all the way up to the not-so-long-gone Body & SOUL parties: these events were free-zones, unsoiled spaces of fraternity and pleasure where individuals were finally able to interact with each other without worrying about what they said, how they looked, who they knew and how cultured or respected they seemed. It never ceases to amaze me how often many of these completely out-of-touch elders of the dance music community talk about being 'free,' about 'love and happiness,' when they can't even find the inner-child within them to let go of their idiotic pretenses and actually have a good time. In reality, their major concern is to ensure that House Music is perceived by the rest of the world as a legitimate and dignified 'culture,' one that can be respected by the rich, the noble, the fashion world, the safeguards of accepted norms and standards for decency and discipline in society: to ensure that they keep their distance from street people, drag-queens and drug-addicts, so that they can finally be respected as discerning, unthreatening, dignified adults who have a place in this increasingly boring and very much UNspontaneous society. Something tells me that Sylvester did not draw his inspiration for the completely unrestrained, wildly energetic vocal belting of 'Over & Over' from a gathering of 40 & 50 somethings who were more concerned with how they dressed and who they knew than having a good time. Equally less likely it seems that Sylvester would've made the brilliant, sex-obsessed 'I Need Somebody To Love Tonight' after attending a party of married couples trying to relive their wilder days in the tamest way imaginable. And yet these brilliant songs are championed by the very same heads that would look at a drunken, lustful gathering of young adults now with patronizing disapproval. Dance music must push forward and stay free if it is to survive. Now is the time to change by recovering the old ways. BE FREE, always. Limited-edition Sylvester classics as brought to you by Slow To Speak...
THOM YORKE- THE ERASER: SLOW TO SPEAK REMIX 12" (slow to speak, usa)
13.98usd/8.37gbp/9.28eur/1224jpy (approx)
*Thom Yorke is the pen, voice and soul of the rock group Radiohead -- he has released a solo album The Eraser and that is where this story begins. Abandoning his guitar get-along gang for the cold warmth of his computer and under-hyping an album that should be plastering the walls and buses of your local city, the anxiety-ridden and morose Yorke cuts to the core of the dark state of humanity, unapologetically commenting on the zombies that were once humans. On this extremely limited 12", the album title track 'The Eraser' gets remixed by Slow To Speak. On the flip is various acapellas of Thom speaking on the current state of society and commerce and the Radiohead song 'Climbing Up The Walls,' which in some strange, dysfunctional way is married lyrically to 'The Eraser.' Comes in a hand-made silk-screened jacket.

GIFT CERTIFICATES

---
gift certificates are always available in any denomination and come in a envelope ready to be stocking stuffed, slipped into pockets or dispensed in any way you see fit. they can be paid for in cash, credit card (visa, master card or discover) or paypal in person, phoned in or via email. gift certificates not paid for in person can either be mailed to you, or we can keep it in shop if the recipient plans to use it for mail-order.

ADDRESS

---
tequila sunrise records
525 w. girard avenue
(btwn 5th and 6th streets)
philadelphia, pa 19123

SUBWAY: blue or orange line to girard ave TROLLY: 15 to 5th street BUS: 57 to girard; 47 to girard



t/us: 1215 965 9616

t/uk: 0203 004 8357

e: ajv@tequilasunriserecords.com

u: www.tequilasunriserecords.com

b: www. tequilasunriserecordshop.blogspot.com

f: tequila sunrise/facebook

m: www.myspace.com/tequilasunriserecords

t:www. twitter.com/tequilasunriser



HOURS

---
monday: 12:00-6:00pm/est
tuesday: 12:00-6:00pm/est
Wednesday: 12:00-6:00pm/est
thursday: 12:00-6:00pm/est
friday: 12:00-6:00pm/est
saturday: 12:00-6:00pm/est
sunday: 12:00-6:00pm/est
---