NEW ARRIVALS AND RESTOCKS
THURSDAY, JUNE 3
---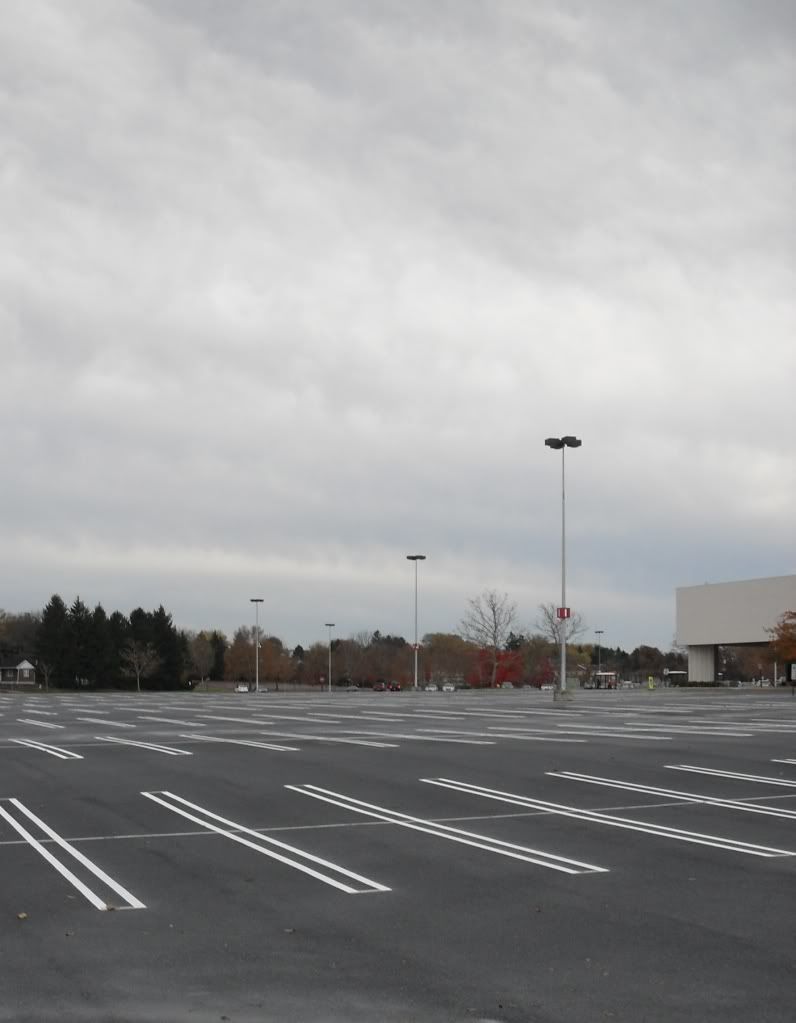 thanks for looking.


better late than never… sorry for the delay, the memorial day holiday and sudden burst of oppressive heat/humidity slowed down the gears around here. either way, yet another list of solid goods for you perusal filled with tons restocked and new essentials, all perfect listening material for the summer days ahead… read about em here or for optimal results, come on by the shop and check em out in person. as always, to stay on top of all the recent arrivals (as well as other odds and ends of interest), follow tequila sunrise records on facebook and/or twitter ! gotta run, hope to see you soon!


gracias


anthony vogdes


as always, many of these titles are in very limited quantity, so if you're interested in anything listed below and can't make it to the shop you can make a purchase via paypal or over the phone with a credit card and pick them up later or have them shipped (see more information below). i will no longer hold records. sorry.


prices are subject to change without notice.


prices do not include shipping and handling. for those of you shipping within the continental united states I offer a 5.00usd flat shipping rate for any amount of records and/or compact discs. shipping cost for international orders are calculated on an order by order basis. payments for orders can be made via paypal or with a credit card by telephone between 12-6pm/est.


i also offer bike messanger service via timecycle couriers. for the low cost of 10.00usd i can deliver any amount of records and/or cds you wish to purchase to your center city philadelphia location (this includes some parts of south, west and north philadelphia) within two hours (and for those of you who need your records even faster, we also offer 'rush' service for the low flat rate of 20.00usd for any amount of records/cds delivered to you within one hour). of course, we are still more than happy to ship records via the usps within philadelphia. orders placed before 5pm/est will ship out that evening and should reach their destination by the following day.


ROCK AND PSYCHEDELIC

---
THE DEAD C- CLYMA EST MORT/TENTATIVE POWER 2LP (ba da bing, usa)
19.98usd/11.96gbp/13.26eur/1749jpy (approx)
*Relegated to expensive fodder for eBay bidders until now, Clyma Est Mort can be considered The Dead C's "Ed Sullivan moment," except it wasn't performed live on network TV--it was recorded in a practice room in Port Chalmers, NZ, in 1992 with the inestimable Tom Lax of Siltbreeze as the sole member of the audience. Since the goal was to make a "fake bootleg" album for release on the mythical Proletariat Idiots Productions label--and in honor of the 13th Floor Elevators (often overlooked as an influence)--the band dubbed in fake audience noise from a gig by the Renderers. Despite the deliberate incompetence with which this was accomplished, Clyma is often touted as a "live album." This is only true in the sense that the band members were alive when they made it. This double-LP reissue includes Tentative Power, a collection of non-album tracks many consider among the band's best moments.
THE DEAD C- MAX HARRIS LP (ba da bing, usa)
16.98usd/10.17gbp/11.27eur/1487jpy (approx)
*Max Harris captures the first recordings The Dead C ever made, back in January 1987. Each side displays a different and uniquely raw version of "Max Harris"--reinterpreted both times by a group who can truly say they have never played the same song in any form the same way twice. Anyone who doesn't own one of the original 21 cassette tapes made of these recordings will be hearing them together for the first time. Yes, they've never been on vinyl before, so maybe one can even say this is the tracks' first "real" release. You will be able to feel the slicing tension and drive right through your bones.
THE DEAD C- SECRET EARTH LP (ba da bing, usa)
16.98usd/10.17gbp/11.27eur/1487jpy (approx)
*dead c/ba da bing back catalog title in stock for the first time… The elegance of howling guitar noise was fully realized when The Dead C appeared. For over twenty years now, the trio has continually redefined what rock music is and can sound like, and have inspired Sonic Youth, Yo La Tengo, Wolf Eyes, and Comets On Fire, not to mention the current fertile underground noise scene. The Dead C is the ultimate blues band. But rather than departing from the heartfelt singing of the African-American South, they express the tenets of alienation in society with unrelenting force--a focused soundtrack to accompany Knut Hamsun novels, Samuel Beckett plays, and Ingmar Bergman films. Michael Morley's monotonic vocal moan anchors the inherent isolation of our modern world--nothing is more earnest, nothing sounds so lost. In its career, The Dead C has oscillated between two poles. Recent albums explore drones, electronic loops, and musique concrete. However, their new album, Secret Earth, proselytizes oceanic feedback, catastrophic drumming, and a return to the cripple rock blasts of their early material.
THE DEAD C- FUTURE ARTISTS 2LP (ba da bing, usa)
21.98usd/13.16gbp/14.59eur/1924jpy (approx)THE DEAD C- FUTURE ARTISTS CD (ba da bing, usa)
13.98usd/8.37gbp/9.28eur/1224jpy (approx)
*shop favorite restocked on cd, vinyl in stock for the first time… In their first new album since 2003's The Damned and last year's double-CD greatest hits behemoth, Vain, Erudite and Stupid, New Zealand's The Dead C return with another uncompromising realization of the finest rock improvisation you'll ever hear. Future Artists contains five tracks of genius drone and barbarous clashing sounds. From the first track, "The AMM of Punk Rock" through to the last, "Garage," their intensity is unyielding, their inventiveness jaw-dropping. It's been twenty years, and The Dead C show no sign of losing their ability to express the surreal and undefined. Long may they prosper.
THE DEAD C- TUSK CD (siltbreeze, usa)
13.98usd/8.37gbp/9.28eur/1224jpy (approx)
*shop favorite restocked on cd… After years of flirting with profound torpor, the finger is removed from the carb and New Zealand's favorite sluggish trio gets a lung full of bigtime entropy. Slow, quiet, and barely played, this masterpiece sounds like it was recorded by several death row inmates on morphine. The future of rock right here, right now.

SOFT ROCK AND LIGHT PSYCHEDELIC HARMONY

---
PAUL WATKINS & BROOKS POSTON- YOUNG GIRL 7" (helter skelter, usa)
6.98usd/4.18gbp/4.63eur/611jpy (approx)
*Breathtaking, innocently sinful folk obscurity from Paul Watkins & Brooks Poston of the Manson clan, developed in their wholly insular community of impulse, drugs, violence and marked creativity. 'Young Girl' reveals a softer, affecting beauty, the antithesis of their well-known exploits at the fringes of sadism and hatred: a spontaneous convergence of raw, self-taught instrumentation and the stupefyingly gorgeous voice of these outcastes. Fallen down a rabbit hole beyond their own comprehension, their song elaborates the fable of a similarly embattled youth, assaulted by the harsh landscape of adulthood and her struggle to retain the purity of childhood, free from the insanity of maturity and civilization. A search for key answers of adolescence and a simultaneous refutation of the intellect, 'Young Girl' reminds us that even in the depths of darkness, ignorance and despair, the most beautiful specimens of creation and transcendence can flourish. One-sided release.
CATHERINE HOWE- WHAT A BEAUTIFUL PLACE LP (numero group, usa)
18.98usd/11.36gbp/12.60eur/1662jpy (approx)
*shop favorite now available on vinyl… Since arriving on London racks in the summer of 1970, Catherine Howe's debut album has been unavailable in its original format. Less than 20 LP copies survived Reflection Records' demise, and the album sat in the can until Numero's 2007 CD issue. Produced by the legendary jazz pianist Bobby Scott, this orchestral-folk master stroke has once again been set to lacquer, remastered and restored directly from the original master tapes specifically for this deluxe vinyl release. Gatefold package includes replica LP art and complete annotation on the sessions and history of this forgotten Brit-folk treasure." "It's like some missing link between Sandy Denny and Karen Carpenter, or between Ladies of the Canyon and Dusty in Memphis . If you buy no other reissue this year, buy this. - Barney Hoskyns, Guardian UK
BRUNER- SONGS FOR A FRIEND MLP (numerophon, usa)
16.98usd/10.17gbp/11.27eur/1487jpy (approx)
*For those puzzled by the cryptic jacket, NPH 44002 is the last of Linda Bruner's known recordings, laid down sometime between her Vincent-issued "Sam" 45 and her brief tenure collaborating with Pisces. We hinted at its existence about a year back when we previewed a dour rendition of "Don't Let Me Down." Now we're finally sharing the entire six track reel with the world. Songs For A Friend was tracked in 1970 in the back of Neilson's Music Store on 7th Avenue in Rockford, Illinois. The box literally says "Linda's Tape For Friend," and we can only surmise that it was an attempt at a home spun mix tape from a time before mix tapes even existed. Her covers of "Wichita Lineman" and "Rainy Night In Georgia" are stirring, her powerful voice accompanied only by Jim Krein's hushed acoustic guitar and coaxing's. What we're saying is, this shit's not for the faint at heart.
NIELA MILLER- SONGS OF LEAVING LP (numerophon, usa)
19.98usd/11.96gbp/13.26eur/1749jpy (approx)
*shop favorite restocked… First release on a new Numero Group subsidiary label. Culled from a warped acetate cut at Variety Recording Service in 1962, Songs Of Leaving is the complete songbook of New York folkie Niela Miller. Something of a Bleeker & MacDougal scenester, Miller picked up the guitar after an encounter with Eric Weissberg, lent her Martin to Pete Seeger, and even had Dave Van Ronk cover 'Mean World Blues.' Her real claim to fame, however, is writing 'Baby Don't Go To Town,' a song that boyfriend Billy Roberts would steal and 'rewrite' as 'Hey Joe.' You've heard Hendrix, Love, the Byrds, the Creation, Wilson Pickett and hundreds others do it, now hear the original for the first time.

PUNK AND POST PUNK

---
ZOLA JESUS- STRIDULUM 12" (sacred bones, usa)
16.98usd/10.17gbp/11.27eur/1487jpy (approx)
*shop favorite restocked… Since her debut lp for Sacred Bones last summer, Zola Jesus's profile has grown exponentially. Her video for "Clay Bodies" debuted on The Fader and her likeness was plastered all over the Internet. The Spoils made dozens of year-end lists including The Wire, Pitchfork, The Fader, and Dusted, and fans and critics alike now seem rabid for new material. So without further ado, we present Stridulum, the new, far less lo-fi 6-song ep from Nika Roza Danilova. Recording her vocals for the first time with professional instruments, Nika's voice is brought to the powerful forefront of the mix unleashing the full range of emotions that had previously only been hinted at in her previous work. It's a siren song for the apocalypse, which manages to come across immensely nurturing at the same time.
MOON DUO- KILLING TIME 12" (sacred bones, usa)
16.98usd/10.17gbp/11.27eur/1487jpy (approx)
*shop favorite restocked… moon duo is the solo alter-ego of wooden shjips guitarist and singer ripley johnson. Under the Moon Duo moniker Johnson creates expansive Krautrock influenced tapestries of warm cascading fuzz and controlled feedback, organ, and accenting keyboard. This four-song EP is the second release and incorporates a much more concise, composed and driving sound than before. Johnson expands on ideas only hinted at on the Sick Thirst 12-inch (which is already long gone) adding a driving drum machine beat behind the thick walls of layered sound.
CHICKENS- CHICKEN SHIT 7" (siltbreeze, usa)
7.98usd/4.78gbp/5.30eur/698jpy (approx)
*Debut vinyl outing from Kyle & Mike (2/3rds FNU Ronnies + drum machine) following a cassette on Fan Death as well as a track contrib on last year's 'Skulls Without Borders' 10" comp. Can't say for certain where Chickens mine the toxic ore to forge their urk, but they uncannily tap into similar staub once snuffed by prime Euro movers such as early Dieter Meier & Geisterfahrer not to mention channeling the nascent vibe of Amphetamine Reptile (think Halo of Flies 'Insecticide Stomp' in particular). 4 tracks, 1 time edition of 400, no repress.
NAKED ON THE VAGUE- HEAPS OF NOTHING LP (siltbreeze, usa)
12.98usd/7.77gbp/8.62eur/1136jpy (approx)
*For this second full-length effort, Naked on the Vague eschew their tantalizingly sparse duo attack for a quartet line-up, and the results are as sensational as they are sinister. While the rickety, no-wave splat found on previous efforts had its appeal, the heft of a "proper" rhythm section has only helped Naked on the Vague delve deeper into the landscape of post-punk murk. Bleak, unrepentant, withering and droll, Heaps of Nothing is a 21st century codification of the gallows wit and mesmerizing otherworldliness of (Dub Housing-era) Pere Ubu, Primitive Calculators and Lemon Kittens. Shuttling mutant urbanity from past to present, Naked on the Vague is only too eager to confirm that the Earth isn't flat. Because Heaps of Nothing is here to flatten it.
NAKED ON THE VAGUE- BLOOD PRESSURE SESSIONS LP (siltbreeze, usa)
12.98usd/7.77gbp/8.62eur/1136jpy (approx)
*shop favorite restocked… Lucy Phelan and M.P. Hopkins hail from Sydney, Australia. Behind a basic framework of keyboard, bass, and vocals (and all manner of tinkered-with percussion) Naked on the Vague's distinct aggregate of sound calls to mind everything from SPK to Mars and beyond. Or, as they're fond of calling them in Philly, "the Death Star version of Times New Viking." Originally released in 2007 on CD by the fearless Australian Dual Plover label, The Blood Pressure Sessions ventures into a darker realm than their debut 7-inch (also on Dual Plover) had erroneously suggested. Propelled by the sharp, rhythmic snare drum beat and anchored by thunderous, fuzzed bass-lines and stinging, swinging organ and synth fills, Phelan and Hopkins take turns rounding out the vocal duties, giving the whole of their sound a sonorous curtain of ecstatic foreboding. Betraying a gallows wit, the band refers to their music as "apocalyptic pop," which could be construed as both drowning and waving.
PUFFY AREOLAS- IN THE ARMY 1981 LP (siltbreeze, usa)
12.98usd/7.77gbp/8.62eur/1136jpy (approx)
*For the past few years, Puffy Areolas have been fritzing synapses and scorching the landscape with their corroded psych / hardcore scree. Enlightened by the most unhinged charters of Acid Archives and Killed by Death alumnus, the Puffies' sound might best be described as embodying the Stooges' Raw Power if your pretty face had gone to hell. There, it would have encountered (among others) White Boy and The Average Rat Band, Tampax, Opus and Mag Amplitude for an eternal damnation of scarred depravity, the excesses of which would be legendary even by Hades standards.
In the Army 1981 is its own sadistic brand of plastic surgery, heavy on the anesthetic, short any bedside manner. Rude and ready for action, Puffy Areolas will forever be the bull in the china shop. And if that's China White you're talkin' about--well, friend, meet your new Daddy.
MOON DUO- ESCAPE 12" (woodsist, usa)
16.98usd/10.17gbp/11.27eur/1487jpy (approx)
*shop favorite restocked… San Francisco's Moon Duo was formed in 2009 by Sanae Yamada and Erik Johnson (Wooden Shjips). Inspired initially by the legendary John Coltrane and Rashied Ali, Moon Duo counts such variant groups as Silver Apples, Royal Trux, Moolah, Suicide, and Cluster as touchstones. Utilizing primarily guitar, keyboards, percussion, and vocals, the pair plays space against form to create a primordial and disorienting sonic stew. They released two acclaimed records in 2009: the Love on the Sea 12-inch single on Sick Thirst and the Killing Time EP on Sacred Bones. Escape, their debut long-player on Woodsist, marks the fullest realization yet of the young group's evolving sound.

FUNK AND SOUL

---
V/A- ECCENTRIC BREAKS & BEATS LP (numero group usa)
16.98usd/10.17gbp/11.27eur/1487jpy (approx)
*Over the course of seven years and over 70 releases, a fan began to create a mega-mix of his favorite loops, breaks, and vocal snippets, chopping them all up and piecing together an incredible musical narrative–a 40 minute, saw blade-labeled 12" boot that was pressed and seeded to handful of DJs and producers. Naturally, word got back to Numero, but instead of issuing the obvious cease and desist letter, the label decided to go one better. Imitation is the sincerest form of flattery, so in a true nod to all fans out there, the Numero Group, via our Numbero imprint, is issuing Eccentric Breaks & Beats as an homage to the breaks and beats collections of yore, bootlegging our own bootleg, as it were. It took some time and effort, but we were finally able to track down the creator of this essential collection, and delighted to discover that it was the apocryphal label and production team, Shoes, who have previously re-worked Moodyman, Al Green, Miles Davis, and dozens more. Featuring over 50 tracks from some of the best artists associated with Numero, it's both an essential turntable item and an intriguing musical puzzle.

GLOBAL SOUNDS

---
CHARANJIT SINGH- TEN RAGAS TO A DISCO BEAT 2LP
(bombay connection, netherlands)
29.98usd/17.95gbp/19.90eur/2625jpy (approx)
*Gatefold 2LP version. Until recently it wasn't much more than some rumors on the web: an LP called Ten Ragas To A Disco Beat featuring acid house avant la lettre, that was recorded in 1982 in India, 5 years before the first acid house record, Acid Trax by Phuture. It was even rumored to be a prank spawned by Richard D. James (Aphex Twin). So it turns out, the record was no rumor. Only a few hundred copies of the LP were ever pressed, and only a handful seem to have survived. Moreover, the LP outdoes all expectations. Performed on the synths that would later define acid house, the Roland TB-303 and TR-808, the album sounds light years ahead of its time with its repetitive beats and hypnotic electronic melodies. Its maker, Bollywood session musician Charanjit Singh (featured on Sublime Frequencies' Bollywood Steel Guitar compilation), set out to translate ancient Indian classical ragas to the modern synthesizer and in doing so invented house music along the way. The 10 tracks make a consistent listen from A to Z. Its restrained minimalism and lack of cheesiness makes it incredibly contemporary, sounding animated, fluid and unabashedly alive. Includes extended liner notes on Charanjit Singh and the context in which the album was recorded. "...a haunting, exotic prefiguration of acid's steely futurism, a bit like Kraftwerk live at the Taj Mahal, somehow summoned from the past but envisioning the future at the same time." -- Resident Advisor
TINARIWEN- IMIDIWAN: COMPANIONS LP (independiente, uk)
23.98usd/14.36gbp/15.92eur/2100jpy (approx)
*shop favorite restocked… Imidiwan: Companions is Tinariwen's fourth release for World Village and it possesses all the elements that have made them so magnetic to Western ears: raw simplicity, melodic beauty and songs ranging from the epic and universal to the intimate and personal. The album was recorded in the Malian village of Tessalit, home of band members Ibrahim Ag Alhabib and Hassan Ag Touhami. Already a certified bestseller, Imidiwan: Companions is now being issued as a limited edition, single-pressing lp.
PRINCE NICO MBARGA AND ROCAFIL JAZZ INTERNATIONAL- COOL MONEY LP
(klimt, france) 29.98usd/17.95gbp/19.90eur/2625jpy (approx)
*Prince Nico Mbarga (1950-1997) was a half-Cameroonian Nigerian highlife vocalist and guitarist whose music played a significant role in the evolution of African pop music. His 1976 hit song 'Sweet Mother' (which sold more than 13 million copies) is so popular that is sometimes called 'Africa's anthem', no small feat for a continent with such a rich musical tradition! Like many, Prince Nico began playing with a hotel band in 1970, and by 1973 had his first local hit. Cool Money is a rare 1979 album, originally released on the Nigerian RAS (Roger's All Stars) label, when the artist was at the height of his success. Prince Nico was unfortunately killed in 1997 in a motorcycle accident, which of course, has only added to his legend.
CHIEF BRIGADIER OLU ONI AND HIS MARATHON SYSTEM- JUJU MARATHON SYSTEM VOL. 1 LP (klimt, france)
28.98usd/17.35gbp/19.24eur/2538jpy (approx)
*shop favorite restocked… A traditional form of Nigerian popular music, Juju spreads from the ancient Yoruba percussion style and its first recordings can be dated back to the 1920s. Taking its name from the shamanic rituals of the southwestern regions, Juju evolved into a very popular musical genre in the '60s and '70s when artists of the caliber of King Sunny Ade and Ebenezer Obey (aka Chief Commander) took it to a new apex, blending traditional instruments -- like the talking drum with elements of western music, such as the guitar. Chief Brigadier Olu Oni adds to this extremely popular genre a hint of international elements, and this record has brought Juju beyond West Africa and into the rest of the world.
SIR WARRIOR AND HIS ORIGINAL BROTHERS INTERNATIONAL BAND- ONYE OBULA ZOBA ISI ONWEYA LP (klimt, france)
28.98usd/17.35gbp/19.24eur/2538jpy (approx)
*shop favorite restocked… This 1981 album epitomizes the incredible career of a prodigy, who started at age 11 as a member of an Ese ensemble, a traditional Nigerian form of choral music, and has since excelled in many of the varied forms of African music. The most distinctive genre created by Sir Warrior (born Ezebuiro Obinna) is the one known as Nigerian 'high-life' music, a modernization of Ghanian high-life obtained by combining elements of tradition with a modern musical approach. In Warrior's case incredibly gifted guitar playing combined with lyrics deriving from traditional Igbo proverbs made him a pop icon and superstar, with hundreds of hits and dozens of best selling records all over Africa.
V/A- NIGERIA SPECIAL VOLUME 2: MODERN HIGHLIFE, AFRO-SOUNDS & NIGERIAN BLUES 1970-76 3LP (soundway, uk)
31.98usd/19.15gbp/21.23eur/2800jpy (approx)
*shop favorite restocked… The Soundway label presents a second volume in their Nigeria Special series. This volume features tracks that have been forgotten or out of print for nearly 35 years, but have since been tracked down and documented by Miles Cleret. The fruits of this arduous labor has taken over 10 years of dedication, research and travel to Nigeria, now culminating in the final part of Soundway's extensive survey of Nigeria's forgotten musical history. The range of styles on Nigeria Special Volume 2 vary from highlife to Juju and Nigerian blues in the languages of Yoruba, Igbo, Bini and Ijaw. With a peppering of "Afro" experimentation, the same musical stew pervades volume 2 as its predecessor -- some artists appear again alongside some new artists as the emphasis continues to focus on the laid-back and mid-tempo feel found on volume 1. It includes the bluesy guitar band style of The Otarus and The Peacocks International Guitar Band, sitting opposite the more uptempo sound of highlife legends Stephen Osita Osadebe (here bringing his Igbo version of the Cuban standard "Peanut Vendor") and Paulson Kalu. Progressive outfits Black Zenith's', The Don Isaac Ezekiel Combination, Tunji Oyelana, The Nkengas, Opotopo and Joy Nwoso remind us that these were indeed experimental times with their fusions of jazz, highlife and in the case of Nwoso, opera!
V/A- NIGERIA AFROBEAT SPECIAL: THE NEW EXPLOSIVE SOUND IN 1970S NIGERIA 3LP (soundway, uk)
31.98usd/19.15gbp/21.23eur/2800jpy (approx)
*shop favorite restocked… This is the fourth addition to the Nigeria Special series, a project initiated in 2004 by Miles Cleret, owner of the Soundway record label. Focusing on the big-band sound dominated by wailing saxophones, brass solos and relentless poly-rhythmic grooves, Nigeria Afrobeat Special delivers a no-nonsense collection of tracks that (bar one) have NEVER been re-issued outside of Nigeria. It was Fela Kuti and his musical and political ideals that formed the core of Afrobeat's message. Fela's highly sought-after version of "Who're You?" lends this set its lead. Originally released on 7" in 1971, it would later be re-recorded at Abbey Road for his album Fela's London Scene and is re-issued here for the first time ever. The collection features Fela's rival and fellow Afrobeat veteran Orlando Julius, represented by the track "Afro-Blues" -- amazing that this has previously managed to escape re-issue. Also featured are tracks by big names on the Nigerian scene -- Eric Akaeze, Bongos Ikwue and Segun Bucknor as well as a Victor Uwaifo-produced cut by previously unknown artist Andrew "Madman" Jaga. The album also features a cut featuring Pax Nicholas, a singer whose album Na Teef Know De Road Of Teef has recently been made available after 30 years. Cleret's ambition to distinguish the blossoming music scenes of 1970s Nigeria has lent to an indispensable series of CD and LP compilations documenting the influence of western blues, rock and disco amongst artists and musicians versed in the local musical styles of highlife and juju.
V/A- NIGERIA DISCO FUNK SPECIAL: THE SOUND OF THE UNDERGROUND LAGOS DANCEFLOOR 1974-79 2LP (soundway, uk)
24.98usd/14.95gbp/16.58eur/2187jpy (approx)
*shop favorite restocked… Lagos, Nigeria, 1974-1979: the funk & disco capital of West Africa. More nightclubs, bars, spots and dancefloors than any place along the coast from Dakar all the way to Kinshasa. Nigeria Disco Funk Special is an amazing collection of heavy dancefloor grooves from urban Lagos in the '70s -- hot and driving slices of funk, disco and boogie that show just how vibrant the music scene was in one of West Africa's most populous and culturally diverse cities. In the '70s, it wasn't just James Brown who influenced the musicians playing in the nightspots of Lagos -- the loose-structured and elongated jams that he was pioneering in America had been a part of Nigerian music much longer than that. This album is the sound of Cuban-heeled and micro-minied Lagos youth soaking up the sound of the American discotheque and putting their own inimitable twist on the proceedings. The CD and double gatefold vinyl include rare tracks from famous musicians like Bongos Ikwue & The Groovies and Mono Mono's Joni Haastrup, as well as selections from cult bands like Asiko Rock Group, SJOB Movement and Jay-U Experience. Other artists include: The Sahara All Stars, T-Fire, Voices Of Darkness and Dr. Adolf Aonotu.
V/A- NIGERIA ROCK SPECIAL: PSYCHEDELIC AFRO-ROCK & FUZZ FUNK IN 1970S NIGERIA 2LP (soundway, uk)
24.98usd/14.95gbp/16.58eur/2187jpy (approx)
*shop favorite restocked… Nigeria Rock Special shines a light on the flipside of the well-documented sounds of highlife and Afrobeat coming out of Nigeria in the 1970s -- young bands caught up in the wave of psychedelic and progressive rock that was sweeping Europe and the States in the late '60s and early '70s. As time goes by, the many layers of musical output that formed around the world throughout the 1960s and '70s continues to be peeled back to reveal many welcome surprises. The explosion of rock n' roll that erupted out of the USA in the '50s fanned out around the globe from its epicenter and by the mid-1960s, kids all over the world were picking up guitars and checking themselves in mirrors. Nigeria was no exception. Spurred on by Cream drummer Ginger Baker's visits to Lagos and his band Airforce (featuring many Nigerian musicians), the sound of fuzzed-out rock reverberated around the universities and nightspots of Lagos and Ibadan. The craze that followed hit the youth and student population of Nigeria hard -- mixing fuzz guitar and heavy African rhythms with elements of Led Zeppelin, Traffic and The Chambers Brothers. Fifteen of the best cuts from the scene are available here for the first time in 30 years. Artists include: Ofege, The Action 13, The Hygrades, The Wings, Ofo The Black Company, The Elcados, Mono Mono, Tabukah "X", The Funkees, Colomach, Joe King Kologbo & His Black Sound, Question Mark, Original Wings, Tunji Oyelana and BLO.
V/A- PANAMA!3: CALYPSO PANAMEÑO, GUAJIRA JAZZ AND CUMBIA TÍPICA ON THE ISTHMUS 1960-75 2LP (soundway, uk)
24.98usd/14.95gbp/16.58eur/2187jpy (approx)
*shop favorite restocked… After two very successful and well-received previous volumes of tropical rarities from Panama, co-compilers Roberto Gyemant and Miles Cleret are joined by Will "Quantic" Holland for the final piece of this unique series. Volume 3 showcases more of the unique tropical music created in Panama in the fertile decades of the 1960s and 1970s. Panama is the thin, tropical bridge that connects North and South America, and is home to three million culturally-diverse people; its music is a soulful blend of Latin American, Caribbean, European and indigenous forms. From bilingual calypsos to guajira jazz, from tropical guarachas to cumbia tamboreras, Panamanian musicians fearlessly combined and brilliantly executed styles that reflected their multicultural environment during a turbulent time in the young country's history. This collection presents more of the golden age of Panamanian music and the music of the combos nacionales on rare recordings that have never been released outside the isthmus until now.
V/A- PANAMA!2: LATIN SOUNDS, CUMBIA TROPICAL & CALYPSO FUNK ON THE ISTHMUS, 1967-77 2LP (soundway, uk)
24.98usd/14.95gbp/16.58eur/2187jpy (approx)
*shop favorite restocked… Soundway presents the second volume in their Panama! series, showcasing the unique tropical music created in Panama during the fertile decades of the 1960s and 1970s. Panama is one of the world's great crossroads -- a bridge between North and South America, and home to the great canal that links the Caribbean and the Pacific. The canal itself was built by a huge workforce from all over the Caribbean and South America, each nationality bringing a taste of their culture and music to make up the hugely diverse nation that exists today. After soaking up the varied influences of Panama's diverse population, the dancefloors and bars spat out a heady mix that took in the raw vallenato of neighboring Colombia, the soul and funk of America, the calypso of Trinidad and the son and rumba of Cuba, all combined and re-styled in a uniquely Panamanian fashion, making Panama a central spoke in the wheel of Caribbean music. Writer and compiler Roberto Ernesto Gyemant travelled throughout the country in search of elusive records and reclusive musicians, tracking down hopeful tips and half-remembered names and addresses. Two years of digging through dusty warehouses and old radio stations in search of crackly records and dusty photos led to an exhaustive look at the musical culture of this fascinating country. If you think salsa is the sum total of Latin American music, then think again -- the hot sound of Panamanian musica tipica and calypso Español throws everything into the mix for a non-stop journey through Afro rhythms, carnival sounds, tipica soul and cumbia madness! Listen to the heavy tamborito rhythm of Los Silvertones and you'll hear where the instantly-recognizable, syncopated beat of modern-day reggaeton was born. Check the countrified re-versioning of Willie Colon's classic "La Murga" -- a perfect riposte to those that think Latin music begins and ends with Shakira. Listen to "La Escoba" by Alfredo y Su Salsa Montañera, and see that the currently in-vogue sound of cumbia owes as much to Panama as it does Colombia.
V/A- THE AFROSOUND OF COLOMBIA VOL. 1 3LP (vampisoul, spain)
39.98usd/14.95gbp/16.58eur/2187jpy (approx)
*Over 2 ½ hours of funky, hot Afro-influenced tracks from the '60s and '70s golden-period of the seminal Discos Fuentes label in Colombia. Forty-three dancefloor hits provide an irresistible mix of genres: salsa, cumbia, boogaloo, tropical funk, and chicha. The story of the Afrosound is a tale of transformation. It tells of the enslaved African peoples who were taken to Colombia, who mixed with Europeans and indigenous inhabitants (by force or choice), and were eventually set free, as well as the escaped cimarrones (maroons) that lived in palenques (fortified settlements) and continued their own traditions. The Afrosound sings of a double diaspora, first the trek in chains during the infamous Middle Passage from the Motherland of Africa to the so-called New World, then much later, the migration from the plantations to the cities. This release deals with the unique sounds produced as a result of the inventive mixing of pop and roots that took place in the urban confines of the Discos Fuentes studios, far from Colombia's coastal regions. The invented term "Afrosound" serves as the title of a thrilling and sometimes odd soundtrack that chronicles the diffusion and evolution of the musical culture from those coastal regions as it was brought inland, where it was translated, simplified, mass marketed, manufactured, modernized, "whitened," globalized, recycled, and then sent back to the world at large, disseminated from the cities of Medellín and Bogotá, where the major bulk of the music production industry resided in the '50s through to the '70s. To tell the story of Afrosound, you not only have to know about the influence of Afro-Antillean music and indigenous Colombian tropical coastal genres, you also have to know something about the history of Discos Fuentes and musician/producer Julio Ernesto "Fruko" Estrada. Suffice it to say that the coastal area of Colombia shares in common with other areas in the Caribbean Antilles a certain tropical mix of sensuality and syncopation that somehow manages to combine joy and pain in a transporting wave of rhythm and melody that is food for the soul. The tracks on this compilation were chosen from the vast archives of Discos Fuentes because they are fun, funky, and unexpected. The title of this compilation comes from one of the Fuentes bands, Afrosound, but here it's taken more as a general term to denote the funkier side of the label's prolific output in the '60s and '70s. The unifying factor for the collection is that the tracks all have something to do with African roots or influences in one way or another, and they mark a period of sonic experimentation, self expression, upheaval, rebellion and rebirth in the industry, nurtured by Discos Fuentes and its stable of musicians, producers, and engineers. Full-color printed inner sleeves include in-depth liner notes with rare photos and original LP artwork.
FELA KUTI & EGYPT 80 BAND- BIG BLIND COUNTRY LP (Yoruba, nigeria)
25.98usd/15.55gbp/17.24eur/2275jpy (approx)
* Totally unreleased album. Lyrics are available on back cover. B.B.C. or Big Blind Country is a real pamphlet against Nigerian's government and army as famous song 'Zombie'. This unreleased track until now was recorded with the Egypt 80 including Femi in the early 1990s with top quality sound. A lost and hypnotic tune from the king of Afro beat. Limited to 1000 copies.

REGGAE AND DANCEHALL

---
KEITH HUDSON- PLAYING IT COOL & PLAYING IT RIGHT LP (basic replay, germany)
18.98usd/11.36gbp/12.60eur/1662jpy (approx)
*shop favorite/essential restocked… This is the first release on Basic Channel's reggae reissue imprint, Basic Replay, founded by Moritz Von Oswald and Mark Ernestus. Keith Hudson -- as is Lloyd 'Bullwackie' Barnes, his collaborator here -- was a one-off innovator with impeccably classical lineage: his first studio recording involved former Skatalites; his earliest releases provided solid-gold hits for Ken Boothe ("Old Fashioned Way," 1967), John Holt, Delroy Wilson, U-Roy and the rest. Playing It Cool & Playing It Right was released in 1981 on NYC's Joint International label. It was originally intended that one of Hudson's teenage sons would voice the dubs: in the event the Love Joys, Wayne Jarrett, and most inimitably Hudson himself featured at the microphone. Like Wackies, Hudson was a Studio One devotee -- "I used to hold Don Drummond's trombone for him so I can be in the studio," he once recalled -- and the album follows Coxsone Dodd's strategy of overdubbing signature rhythms. The Studio One sides were aimed at the dancefloor; Hudson's reworks of tracks like "Melody Maker" are more psychological. Here deep Barrett Brothers rhythms are remixed deeper with reverb, filters and other distortion, pitched down, everything; and overlaid with new recordings, often heavily treated, of guitar, percussion, keyboard, voice. Playing It Cool & Playing It Right is legendary, strange, utterly compelling music.
KEITH HUDSON- FLESH OF MY SKIN BLOOD OF MY BLOOD LP (basic replay, germany)
19.98usd/11.96gbp/13.26eur/1749jpy (approx)
*shop favorite/essential restocked… Originally released in 1974 on Mamba, Flesh Of My Skin Blood Of My Blood is the most hallowed of all those reggae albums which remain unavailable, and Keith Hudson's key achievement in a career launched when, as a fourteen-year-old, he recorded members of The Skatalites on his "Shades Of Hudson" rhythm. After a series of solid-gold productions for Ken Boothe, Delroy Wilson, John Holt, U-Roy and the rest, this album projects Hudson's removal from Jamaica to London and New York studios and transatlantic audiences, and inaugurates a sequence of albums -- classics like Pick A Dub, Brand, Playing It Cool, Playing It Right -- which show his troubled experimentalism better suited to the LP than the cardinal 7" reggae format. Anchored here by Santa Davis and George Fullwood from the Soul Syndicate -- alongside musicians like Augustus Pablo, Count Ossie and Leroy Sibbles -- Hudson's mood is tormented and dazed, as on titles like "Darkest Night," "My Nocturne" and "Testing My Faith," where he struggles for Black senses of commitment --political, existential, religious -- at its breaking point. Magnificently and deadly serious, hauntingly unique, unmissable and unforgettable.
MANKIND- THESE THREE GIRLS/COUNTRY LIFE 12" (digikiller, usa)
12.98usd/7.77gbp/8.62eur/1136jpy (approx)
*Double-sided late '80s digital monster, from longtime collaborators Sydney 'Mankind' Francis and Dennis 'Jah D' Fearon! Jah D is one of the unsung heroes of reggae music - uncredited session player and arranger on countless classic sides, including many from Studio One, much of Joe Gibbs' classic roots material, Junior Dan's tunes, as well as piano tuner extraordinaire at just about every legendary studio in Jamaica. Jah D continues to arrange and produce music regularly at his Grant's Pen studio, along with his son, on their own Builder's Music label. Sydney 'Mankind' Francis began as the singer in Jah D's former band Food Clothes & Shelter, while voicing tunes for early '80s labels such as Music Ambassador. By the time of the full-on digital explosion of the late '80s, Mankind was honing his skills as a solo artist, voicing tunes for big labels of the day, such as the wicked 'Hot Number' for Stereo One. It was around this same time that Mankind and Jah D entered Aquarius studio, to work on making some tunes intended for Mankind's debut album, and to be voiced over some wicked new digital riddims freshly built by Jah D on the new digital keyboards and drum-machines which had fast become the standard bearers in dancehall production. Two tunes from this session were given to an upstart UK producer for issue on his new label, and there you have 'These Three Girls' and 'Country Life', originally issued on 12" via the Jah Man label, only in UK. Over twenty-years later, these tunes have been rightfully recognized by astute listeners as classics of their era - the riddims sharp and crisp, the vocals a sweet match, the dubs...heavy! Digikiller humbly re-presents this great music of our friends, these two tunes are one in the world!
AKSUMITES/NIGGER CHARLIE- ARK OF THE COVENANT/COVENANT ROCK 12" (digikiller, usa)
12.98usd/7.77gbp/8.62eur/1136jpy (approx)
*From the deepest wellspring of New York City roots, the Bronx, returns one of the most seldom heard and mystical pieces of roots music ever made. The Aksumites were a roots harmony trio unlike any other, and the 'Ark of the Covenant' is their masterpiece. Group leader and songwriter Andrew McCalla came to New York City from Trenchtown in the first half of the 1970s, and quickly took up work as a solo artist and song writer for Bullwackie's and Munchie Jackson, releasing solo tunes on now-legendary labels like Aires. But at the turn of the 1970s into the 1980s, the Aksumites group got to work self-releasing some discomix 12-inches , including this one, a just-shy-of eight minutes long vocal side of singing and chanting, backed by a rhythm heavy enough to match their message. The flip side is the same heavier-than-lead approach, with the rhythm being mixed for vocal delivery in fine deejay style by Nigger Charlie (despite some labels saying 'Dub', the flip has in-fact always been the deejay version!). The incomparable rhythm track was laid in New York by the New Breed Band, now well known for their work on many releases from the Wackie's camp. The rhythm was then taken to Channel One in Kingston, for voicing, overdubbing and mixing. The group released the disco just once, but with two different labels - the Thebes Sounds label was designated for Jamaican distribution, while the Aksum Records label would be for distribution in NY. Over the years this record has quietly attained the reputation it rightfully deserves, among the select few lucky enough to hear it. But it need be quiet no longer, and so Deeper Knowledge Records joyfully presents it again...behold the 'Ark of the Covenant'!
CANE JUICE JOKER BAD BOY/VERSION 7" (digikiller, usa)
9.98usd/5.97gbp/6.62eur/874jpy (approx)
*Digikiller proudly presents the first round of releases in a multi-part program of reissues from producer Trevor 'Leggo' Douglas! As a long-time Orange Street producer, record store owner and then studio owner, Leggo has built a solid catalog of both wicked roots and dancehall, from the 1970s all the way thru the 1990s. For some time we've been huge fans of Leggo's productions, but as collectors we've found many of them inexplicably hard to find. So we're honored to be able to bring back some of our favorite Leggo productions and make them heard by all who will listen! From 1986, 'Joker Bad Boy' by Cane Juice. Amazingly advanced digital riddims, played live and arranged by Leggo's longtime spar Flabba Holt of the Roots Radics. Cane Juice, long one of our favorite singers, sends a message about all false bad boys, with his infamous lyric 'nuff bwoy a love up di gun but dem fraid a di bullet.'
V/A- IT A ROAD BLOCK 12" (digikiller, usa)
12.98usd/7.77gbp/8.62eur/1136jpy (approx)
*A1: Kevin "Skie" Warrington - It A Road Block; B1. Mikey Jarrett - Vicey Verse; Satta George - Watch The Woman Them A Fight Fe Man. "The Skie Warrington 12" was only released in NY, and is presented as it was originally issued. Produced at Channel 1 in the mid '80s, then voiced in New York, this Mikey Jarrett production is one of our favorite heavy rhythms of its era.
SCION SUCCESS/MADOO- SETTLE THEM A SETTLE/LOSE RESPECT 12" (digikiller, usa)
12.98usd/7.77gbp/8.62eur/1136jpy (approx)
*One tough rhythm, five vocal cuts (one previously unreleased!) and two different dub versions, spread across two twelve-inches. The Scion Success 12" was issued in NY and the UK, originally released with a tune on a different rhythm on the other side. Here instead we present the fantastic and dark *previously unreleased* vocal from Madoo, to complete the version excursion.
KING KONG- HE WAS A FRIEND/TRY NOT I 12" (digikiller, usa)
12.98usd/7.77gbp/8.62eur/1136jpy (approx)
*High quality US pressing. One of the baddest double-sided late '80s digital twelve-inches from one of our favorite singers, now back on road! King Kong self-produced and released this disco in the UK, with 'He Was a Friend' also coming out on seven-inch in JA on the Jah All Mighty label. 'He Was a Friend' is an awesome, far-east tinged riddim, the lyrics a tribute to the late great Tenor Saw, a spar and friend of King Kong. 'Try Not I' is pure sound killing style, over a spare but heavy and menacing riddim.
PAD ANTHONY- WE RULE THINGS/ROCK ON 12" (digikiller, usa)
12.98usd/7.77gbp/8.62eur/1136jpy (approx)
*From one of the biggest artists of the digital era, here's two wicked cuts that originally appeared only on CRAT 12" in Brooklyn, New York in 1987. This is one of the most underrated releases in the CRAT discography. Tuff dancehall lyrics both sides.
HORACE ANDY- EXCLUSIVELY LP (wackie's, germany)
18.98usd/11.36gbp/12.60eur/1662jpy (approx)
*shop favorite/essential restocked… Appearing originally on the Solid Groove label out of Croydon in South London, Exclusively is sometimes misconstrued as the UK issue of Dance Hall Style. The tracks from both were recorded at the same sessions -- with Bullwackie joined at the controls by Junior Delahaye and Prince Douglas, and issued close together in 1982-83, Croydon first. Half of Exclusively non-exclusively versions four tracks from the Stateside release, and three are re-titled. Also "Eating Mess," which appeared on the first pressing of Dance Hall Style, though unlisted on the sleeve. The mixes are all different (and without dubs). Five further specials include the funky "Musical Episode," a superior Bob Marley tribute, and a version of "Rougher Yet." It's all vintage Wackies, and spun out of Horace's all-time greatest album -- unmissable.
BULLWACKIES ALL STARS- BLACK WORLD LP (wackie's, germany)
19.98usd/11.96gbp/13.26eur/1749jpy (approx)
*shop favorite/essential restocked… Black World originally came out in 1979, on the Wackies' imprint, Hardwax. (The original cover commemorated the first year of Honest Jon's new reggae shop Maroons Tunes, Bullwackies' UK distributor.) It's a tough album, with Leroy Sibbles guiding the selection as well as sharing bass duties -- there are versions of his classic composition "Guiding Star" and stylish Wackies heavyweight, "This World." "Tribute To Studio One" reworks Heptones' "Gonna Fight"/"Hail Don D." as modern steppers, with the kit-drums -- as throughout this album -- supplemented effectively by the latest electronic innovation from Japan. "Skylarking" puts in an appearance; and two full Joe Auxumite vocals from the solo album scheduled for release around this time, but abandoned when most of the tapes were lost. A dub version of Delroy Wilson's "Rain From The Skies" rounds out proceedings.
BULLWACKIES ALL STARS- FREE FOR ALL LP (wackie's, germany)
18.98usd/11.36gbp/12.60eur/1662jpy (approx)
*shop favorite/essential restocked… Out originally on the Aires label, in a plain, stencilled sleeve, this is a thrilling early-mid-'70s dub album based around three cuts of the dreader than dread Free For All rhythm. The music is made by Melvin "Munchie" Jackson and Lloyd Barnes, with productions begun in Jamaica and finished at the Sounds Unlimited studio in New York. Several surfaced at different stages as 7"s on Bullwackies' Aires imprint, and on the Tafari label which Munchie ran with his brother Maurice and Little Roy, in the Washington Gardens district of Kingston. The title track was recorded at Randy's, and came originally on The Heptones' Hepic label, featuring "Family Man" Barrett on keyboards, and on the DJ cut here, "Meditation Dub" -- sounds like Charlie Ace. There are dubs of Little Roy's "Tribal War" and "Black Bird"; Stranger Cole's "My Application," later re-voiced by The Heptones, turns up as "Dis-Ya-A-Dub"; and if things weren't smoke-filled enough, roots is the rhythm of K.C. White's "All For Free." Hard to imagine a heavier dub set reissued this year.
JOHN CLARKE- ROOTSY REGGAE LP (wackie's, germany)
18.98usd/11.36gbp/12.60eur/1662jpy (approx)
*shop favorite/essential restocked… Visions Of John Clarke was a little thrown together for its original release in 1979. Still, its sleeve carried a ringing endorsement from Bullwackies himself "President of the John Clarke Fan Club" -- and the album attracted the interest of Studio 1 boss Coxsone Dodd, whose bid for distribution-rights was thwarted when the Brooklyn label Makossa quickly put in for a full license. Released soon afterwards, the new version -- entitled Rootsy Reggae -- duplicated five tracks from the previous version, but with markedly different mixes, fresh edits, and some additional new instrumentation.
JOHN CLARKE- VISIONS OF JOHN CLARKE LP (wackie's, germany)
18.98usd/11.36gbp/12.60eur/1662jpy (approx)
*shop favorite/essential restocked… Visions Of John Clarke was a little thrown together for its original release in 1979. Still, its sleeve carried a ringing endorsement from Bullwackies himself "President of the John Clarke Fan Club" -- and the album attracted the interest of Studio 1 boss Coxsone Dodd, whose bid for distribution-rights was thwarted when the Brooklyn label Makossa quickly put in for a full license. The singer -- not to be confused with Johnny Clark -- had been running with the Wackies operation for the past six years, ever since moving from Jamaica to New York. He'd cut memorable sevens with co-founder Munchie Jackson for the Tafari label -- like "In Search of The Human Race and Recession" -- and also worked with Lloyd Barnes for such Bullwackies imprints as Versatile and Wackies.
MILTON HENRY- WHO DO YOU THINK I AM? LP (wackie's, germany)
18.98usd/11.36gbp/12.60eur/1662jpy (approx)
*shop favorite/essential restocked… Milton Henry's handful of classic sides -- like his version of "Gypsy Woman," or "Cornbread and Butter" or "This World" and "Follow Fashion" over the Upsetter's fever rhythm (under the artist name King Medious) -- made him a natural Wackies' recruit when he relocated from Jamaica to New York City in the late '70s. Soon after, he was fully involved in the day-to-day business of the operation, supervising sales and promotion, making deliveries, even holding spare keys to the studio for whenever Bullwackies himself was away. He appears in this activist role on the front-sleeve photograph, just up White Plains Road from the Bronx HQ: by its title, though, and first and last songs, this album also hints heavily at the past musical accomplishments of its mystery hero. The record was released first in London, in 1984, during the first months of Wackies Dean Street office, in north Soho. The band is basically Itopia. Sly Dunbar gets a credit -- though neither he nor Robbie Shakespeare ever set foot in the studio: as if in acknowledgment for this rhythm, is "No Dreams." Jackie Mittoo and Bagga are 'pon the corner, from Studio One; Jerry Johnson and Neville Anderson are on brass; also Sugar and Max Romeo; and Sonia from the Love Joys performs a duet. "No Dreams" is the true story of Milton sleeping in the attic above the studio when the rough drum and bass track came onto the desk, waking him, pulling him to the mic; "Them A Devil" is aimed at certain producers passing off the singer's property as their own; "Good Old Days" was written for a poor Junior Byles, remembering times shared.
JAH BATTA- ARGUMENT LP (wackie's, germany)
18.98usd/11.36gbp/12.60eur/1662jpy (approx)
*shop favorite/essential restocked… Tony O'Meally aka Jah Batta is the Bullwackies acolyte featured recently with Rhythm & Sound on the Burial Mix single 'Music Hit You'. On this album from 1983 his buoyant deejaying follows Lone Ranger's massive revival of U-Roy's legacy. Upful dancehall vibes address topics such as vegetarianism, skin color, school, good old-fashioned rocking the mic. One toast laments Batta's girlfriend running off with Sugar Minott. And the album is a must even for its rhythms alone: basically top-notch Youth Promotion material from Channel One in JA, overdubbed and remixed at White Plains Road in the Bronx, with contributions from Sly & Robbie, and Bagga and Jackie Mittoo from Brentford Road, alongside Wackies regulars. Version excursions include Sugar originals like Informer and Jezzreel's 'Stop Playing Tricks', Bob Marley's 'Too Much Trouble', and deadly do-overs of Studio One cornerstones like 'Throw Me Corn' and 'Real Rock'. Do it, Jah! Flash it!
JEZZREEL- GREAT JAH JAH LP (wackie's, germany)
18.98usd/11.36gbp/12.60eur/1662jpy (approx)
*shop favorite/essential restocked… Taking its name from Jezreel, the Biblical city founded by the tribe of Issachar, where God is said to have cursed Ahab for his greed, this singing duo's debut 1980 Wackies album is steeped in rasta spirituality. Clive Davis and Christopher Harvey step forward from the backing line -- on innumerable Sugar Minott sessions for example -- and into the company of the great JA vocal combos of the late seventies: as at home with Viceroys-style harmonies as with traditional Impressions- and doowop-derived flourishes; as comfortable riding Channel One-style steppers as with more laid-back, lover's grooves. Dug in behind them is drummer Jah Scotty's New Breed Band -- also known as the Reckless Breed -- falling between the Sylvester Brothers and Itopia as Wackies in-house crew. Included in the lineup this time are two of Lloyd Barnes' sons, Bob and Shaan. Appearing as Reggae Jerry, guitarist Jerry Harris is in top form, and as Jerry Hitster he contributes some startling keyboards (alongside Sylvesters' old-boy Roy Robertson), not least in the opening bars. Most of the rhythms are one-offs, though "Roman Soldiers" is the militant first outing of "Nature's Dub", and "Living In The Ghetto" is "Kicking Scott" from the same album. (On top, the sleeve features vintage reggae typesetting by Leslie A. Moore, LAM Graphics Int.) This is a showcase reissue, with all tracks extending into inventive dubs. Arrangements are by Lloyd Barnes and Jah Hamma, aka Prince Douglas, who also work the mixing desk.
LOVE JOYS- REGGAE VIBES LP (wackie's, germany)
18.98usd/11.36gbp/12.60eur/1662jpy (approx)
*shop favorite/essential restocked… Reggae Vibes was the Love Joys' first album, initially released in 1981 on the Florida-based Top Ranking label (when it was also entitled Jah Light on the inside labels). It features 10 tunes produced and recorded at Wackies NY, ranging from Lovers Rock Reggae Style and uptempo dance vibes to roots and reality. Tracks include: 'Stranger' and 'All I Can Say' (which also appear on Lovers Rock Reggae Style in different mixes); 'Studio Man', a tribute to Bullwackie himself; 'Jah Light', in Bullwackie's words, 'shining a favorite of mine and very inspirational in all of the crew at Wackies, with Jah Scotty always ready to drum up some steady beats along with Roy Bassie from the Wackies Rhythm Force'; Watch Them, 'a revolutionary cry from Sonia Abel -- a very special writer that can stretch far into her imagination -- just vibing in the studio '; Love Is Not A Game, 'typical lovers rock sharing roots feeling in a dance style, Love Joys Stylee'; How Long, 'another love song, sweet sounding vocals makes life feel real special'. A must for all Wackies fans.
LOVE JOYS- LOVERS ROCK REGGAE STYLE LP (wackie's, germany)
18.98usd/11.36gbp/12.60eur/1662jpy (approx)
*shop favorite/essential restocked… Rhythm & Sound/Basic Channel inaugurates its Wackie's reissue series with Lovers Rock by the Love Joys aka cousins Sonia Abel and Claudette Brown, originally from Brixton, England. This women's roots album is a milestone in reggae, a refreshing departure in a tradition dominated by men. With the classic Wackie's sound magnificent behind them -- 'Lovers Rock', showcase style, in extended versions -- the duo beautifully and skilfully meshes social critique and affairs of the heart, from a woman's point of view. Lovers Rock is one of the best and rarest albums on the legendary Wackie's label produced by Lloyd 'Bullwackie' Barnes in 1982. Musicians include: Jah T, Clive Hunt, Rolando Alphonso.
THE MEDITATIONS- I LOVE JAH LP (wackie's, germany)
18.98usd/11.36gbp/12.60eur/1662jpy (approx)
*shop favorite/essential restocked… This is the first ever release of a masterful The Meditations album recorded by Bullwackies in the heady months of 1982. The lineage of The Meditations -- Ansel Cridland, Winston Watson, Danny Clarke -- elaborates Wackie's' classical project perfectly: from their introduction by Stranger Cole (who would himself record for Wackie's) to Dobby Dobson back in 1975, and their hits for him under the supervision of ace Studio One engineer Sylvan Morris through revered Lee Perry productions. This album evokes and deepens the atmosphere of those Black Ark sides -- but cuts the group's militant rasta reputation with ecstatic soulful sensibilities. The tracks comprise six originals -- brand new, prime Bullwackies music -- though the title cut recasts 'I Shall Be Released' via interpretations for Studio One's Coxsone Dodd and Lee 'Scratch' Perry by The Heptones (another all-time-great Jamaican vocal trio with an unreleased Wackie's album recorded during this period). The luxuriant sublimity of the mature Wackie's sound -- dubwise from start to finish, with the drums of Jah Scotty and big-city-blues guitar of Barry Vincent outstanding -- sets off some of the finest trio harmonizing you will hear.
PRINCE DOUGLAS- DUB ROOTS LP (wackie's, germany)
18.98usd/11.36gbp/12.60eur/1662jpy (approx)
*shop favorite/essential restocked… Engineer Douglas Levy was part of the original Wackies set up from 1974-75, alongside Lloyd Barnes and Jah Upton. For a while he would have his own label -- Hamma -- within the Bullwackies group; but besides Sugar Minott's International Herb, this 1980 dub album is his finest work. Wackies' fans have been clamouring for its reissue ever since Rhythm & Sound began making the catalogue available again. Many of the rhythms are derived from a tape given to the studio by Sly and Robbie, containing their versions of recent Joe Gibbs hits. And there are brilliant treatments of Tribesman Dub -- the rhythm for Tyrone Evans' 'Black Like Me' -- and Wayne Jarrett's definitive interpretation of 'Every Tongue Shall Tell.' Elsewhere Jah Batta takes deejay duties -- likewise Prince Douglas himself. (And there are lovely skewed graphics by team regular Leslie Moore, self-styled 'LAM International'). But the deadliest cut of all reworks another gift, Steel Pulse's 'Handsworth Revolution,' which arrived in a parcel of records from England the same weekend as the session: 'March Down Babylon Dub,' with Bullwackie himself at the microphone in his Chosen Brothers guise, as steely and apocalyptic as Douglas Levy's fabulous production.
ROOTS UNDERGROUND- TRIBESMAN ASSAULT LP (wackie's, germany)
18.98usd/11.36gbp/12.60eur/1662jpy (approx)
*shop favorite/essential restocked… Originally issued around 1977, this dub album collects Wackies recordings made in JA -- studios like Randys, Black Ark, Treasure Isle -- and in NYC before the White Plains Road studio was established, where finally they were overdubbed and mixed. Included are the rhythm tracks of the African Jamaicans' 'Girl Of My Dreams' and Tyrone Evans' 'Dread Like Me'; also versions of 'Ballistic Affair' and The Righteous Flames' 'I Wasn't Born To Be Lonely'. KC White and the Lovejoys contribute the only vocal. The band is basically the Reckless Breed, with the funkdafied drumming of Jah Scotty -- just off the Kingston plane --- especially outstanding. As featured in a rare sleeve photograph, Bullwackies, Jah Upton and Prince Douglas work the mixing desk. Rougher yet, tougher yet.
WACKIES- AFRICAN ROOTS ACT 2 LP (wackie's, germany)
18.98usd/11.36gbp/12.60eur/1662jpy (approx)
*shop favorite/essential restocked… Another Rhythm & Sound presentation from Bullwackies' golden year of 1982, this album offers fully-worked dubwise versions of tracks voiced elsewhere by such Wackies' luminaries as Max Romeo, Barrington Spence and Junior Delahaye. Only the treatment of Horace Andy's 'Lonely Woman' -- from the original release of 'Dancehall Showcase' -- contains traces of a song. Alongside producer Lloyd Barnes aka Bullwackies himself of course, Junior Delahaye's contribution is crucial -- on keyboards, drums and drum machine, and at the mixing desk. Likewise Leroy Sibbles, on bass guitar, bringing to the session three classic Heptones Studio One rhythms: 'Fight It To The Top', 'Love Won't Come Easy' and 'Sea Of Love'. Vintage Wackies dub: all killers, no fillers!
V/A- JAH SON INVASION LP (wackie's, germany)
18.98usd/11.36gbp/12.60eur/1662jpy (approx)
*shop favorite/essential restocked… Around 1980, London-based Bullwackies fan Ed Brennan circulated amongst his friends a homemade cassette of his own favorite Wackies productions. In turn, Lloyd Barnes made his own selection from this Pirate's Choice -- adding several debut cuts, but retaining Ed's title and much of his artwork (omitting the barcode which he had snipped from a can of drink!). Like the Coxsone re-appropriation, this makes for a superlative compilation. Lloyd Barnes trumps Ed Brennan throughout, kicking off with a killer one-off rhythm from the vaults, featuring Bobby Sarkie of The Immortals, before teaming Joy Card's 'Black Girl' (originally on 12") with a previously unreleased singjay version by Barrington Spence. Other highlights include Clive Hunt's reading of Wayne Jarrett's 'Darling Your Eyes', Joe 'No Equal Rights In A Babylon' Auxumite's interpretation of 'New Sensation' (by Wackies songwriting regular Andrew McCalla), and Sugar Minott singing beautifully over an exclusive horns mix of his 'Sometime Girl' 12". From over 150 singles and 20 albums these 10 extracts are showing you the quality and range of Jah Reggae music', as the cover puts it. Another master-class from Bullwackies country.
V/A- REGGAE GOODIES VOL. 1 LP (wackie's, germany)
18.98usd/11.36gbp/12.60eur/1662jpy (approx)
*shop favorite/essential restocked… Both volumes of Reggae Goodies came out around 1977 on Bullwackies' City Line imprint (which celebrated the NY subway track ending at White Plains Road, and Wackies' headquarters). They are based on a compilation of 7" A-sides which had appeared over the previous few years also on labels like Versatile, Rawse and Senrab. The original sleeve-note of Volume 1 reflected that 'today, reggae music is reaching its peak and this album is a perfect example of the roots of its success. This is an exceptionally well put together album with various artists at their best.' No one could argue -- with spectacular contributions like Don Carlos' 'Black Harmony' killer, Wayne Jarrett's 'African Woman' (to Baba Leslie's 'Black Horns' rhythm), Joe Morgan's 'Basement Session,' and the first time out for Stranger Cole's intense 'Capture Land,' later redone by Wackies and also Half Moon affiliates TAMU. Reggae Goodies: it's more than just an album, it's an experience which can only be shared by you. Get your copy now... there'll never be another of its kind.
V/A- REGGAE GOODIES VOL. 2 LP (wackie's, germany)
18.98usd/11.36gbp/12.60eur/1662jpy (approx)
*shop favorite/essential restocked… Volume 2 derives more from Wackies' Sounds Unlimited Studios in New York, and aims rather for the Lovers in the dance. Ad hoc lineups like Wanachi (with Jah Jah's Call also appearing on Creation Dub) and the Chosen Brothers -- here it may be Lloyd Barnes with Wayne Jarrett on one track, and Leroy Sibbles on another - appear alongside regulars like 'Jah Junior' Delahaye, K.C. White, and those 'three attractive young beauties' The Love Joys -- with a different mix of their version of The Abyssinians' 'Sweet Feelings' than turns up on their debut album. Reggae Goodies: it's more than just an album, it's an experience which can only be shared by you. Get your copy now... there'll never be another of its kind.

GIFT CERTIFICATES

---
gift certificates are always available in any denomination and come in a envelope ready to be stocking stuffed, slipped into pockets or dispensed in any way you see fit. they can be paid for in cash, credit card (visa, master card or discover) or paypal in person, phoned in or via email. gift certificates not paid for in person can either be mailed to you, or we can keep it in shop if the recipient plans to use it for mail-order.

ADDRESS

---
tequila sunrise records
525 w. girard avenue
(btwn 5th and 6th streets)
philadelphia, pa 19123

SUBWAY: blue or orange line to girard ave TROLLY: 15 to 5th street BUS: 57 to girard; 47 to girard



t/us: 1215 965 9616

t/uk: 0203 004 8357

e: ajv@tequilasunriserecords.com

u: www.tequilasunriserecords.com

b: www. tequilasunriserecordshop.blogspot.com

f: tequila sunrise/facebook

m: www.myspace.com/tequilasunriserecords

t:www. twitter.com/tequilasunriser



HOURS

---
monday: 12:00-6:00pm/est
tuesday: 12:00-6:00pm/est
Wednesday: 12:00-6:00pm/est
thursday: 12:00-6:00pm/est
friday: 12:00-6:00pm/est
saturday: 12:00-6:00pm/est
sunday: 12:00-6:00pm/est
---