NEW ARRIVALS AND RESTOCKS
THURSDAY, JUNE 17
---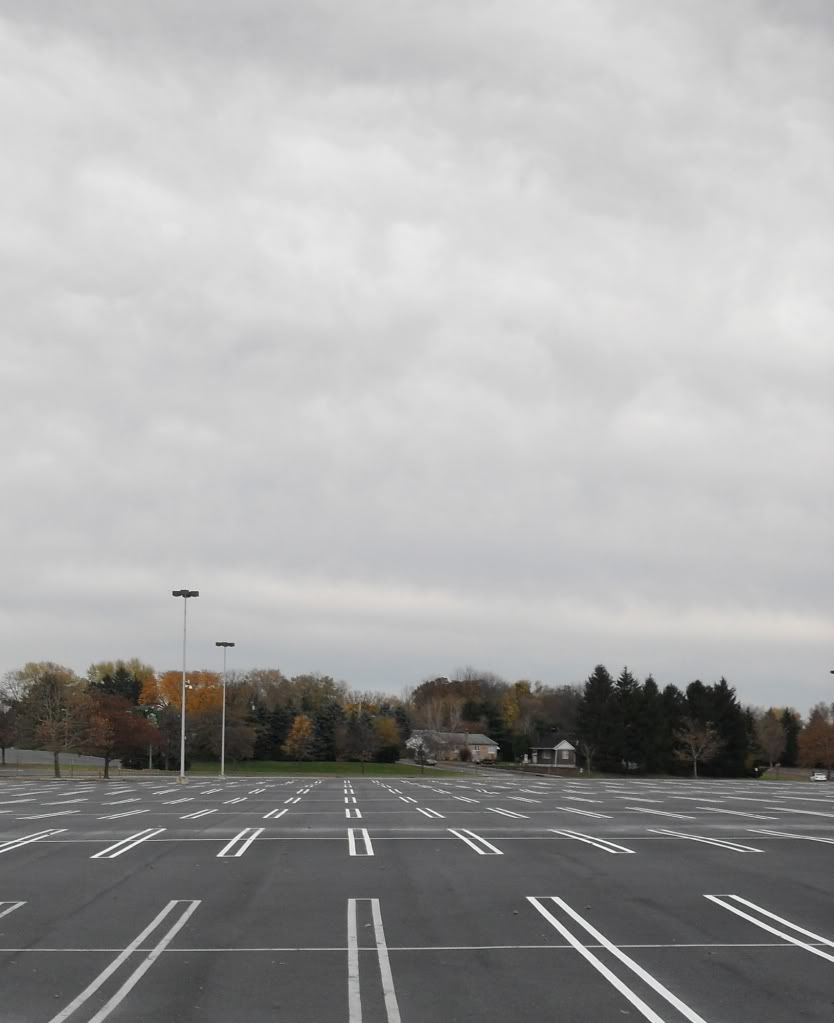 thanks for looking.


running late again, but hey, better late than never… sorry for the delay! tons more solid goods for your perusal, all perfect listening material for the summer days ahead… read about em here or for optimal results, come on by the shop and check em out in person. as always, to stay on top of all the recent arrivals (as well as other odds and ends of interest), follow tequila sunrise records on facebook and/or twitter ! gotta run, hope to see you soon!


gracias


anthony vogdes


as always, many of these titles are in very limited quantity, so if you're interested in anything listed below and can't make it to the shop you can make a purchase via paypal or over the phone with a credit card and pick them up later or have them shipped (see more information below). i will no longer hold records. sorry.


prices are subject to change without notice.


prices do not include shipping and handling. for those of you shipping within the continental united states I offer a 5.00usd flat shipping rate for any amount of records and/or compact discs. shipping cost for international orders are calculated on an order by order basis. payments for orders can be made via paypal or with a credit card by telephone between 12-6pm/est.


i also offer bike messanger service via timecycle couriers. for the low cost of 10.00usd i can deliver any amount of records and/or cds you wish to purchase to your center city philadelphia location (this includes some parts of south, west and north philadelphia) within two hours (and for those of you who need your records even faster, we also offer 'rush' service for the low flat rate of 20.00usd for any amount of records/cds delivered to you within one hour). of course, we are still more than happy to ship records via the usps within philadelphia. orders placed before 5pm/est will ship out that evening and should reach their destination by the following day.


ROCK AND PSYCHEDELIC

---
SABBATH ASSEMBLY- RESTORED TO ONE LP (ajna offensive, usa)
14.98usd/8.97gbp/9.94eur/1311jpy (approx)
*Restored to One is a modern response to the musical activities of a cult known as The Process Church of the Final Judgment, who used music to spread their visions of Gnostic reconciliation in a time of cataclysmic change. Sabbath Assembly has re-charged the original hymns of The Process Church and worked them into moving renditions that unite the trinity of rock, psychedelic and gospel into one triumphant re-awakening. The Process Church was an intensely creative, apocalyptic shadow side to the flower-powered '60s and New Age '70s. The influential group opened Chapters in London, Europe and across the United States. Dressing in black cloaks and walking the streets with German Shepherds, they created their own intricately designed magazines, and promoted a controversial, quasi-Gnostic theology that reconciled Christ and Satan through deeper awareness and love. Funkadelic reproduced Process writings in two of its albums. The Process Church was accused of being part of a Satanic underground conspiracy by true crime pulps, most notably Ed Sanders' The Family, which linked the Church to the Manson murders. The insider's perspective of this secretive group and its true leadership recently emerged with Feral House's LOVE SEX FEAR DEATH: The Inside Story of The Process Church of the Final Judgment, written by former members including Timothy Wyllie, and edited by Adam Parfrey.
BILLY GREEN- STONE O.S.T. LP (finders keepers, uk)
26.98usd/16.15gbp/17.91eur/2362jpy (approx)
*Meet Stone. The trailer says it all. A deep Australian drawl narrates the scene over a psychedelic swamp-funk rhythm section doused in electronic percussion and treated keyboards. "Stone Is A Trip... The grave diggers are on the move - a new breed of motorbike gang" The screen fills with images of slo-mo bike accidents, hallucigenic trips and a death defying cliff stunt which could easily mistaken for a doppelganger scene in Psychomania. "Vietnam veterans with their own style of life, their own rules, their own religion." The scene swathes to a satanic ritualistic burial at the hands of a denim-clad crew of outlaw bikers with strangely familiar faces.
To many global record collectors, DJ's, music producers and general retrophiles living outside of Australia "Stone" was primarily known for its electronic sound effects, psychedelic guitars, cosmic sound scapes and funky basslines... In the 80s and 90s, before the global DVD boom, Stone to many people was first and foremost a Soundtrack... The kind of soundtrack that makes you wish you could see the film but it'll probably never happen. The LP artwork alone was beyond enigmatic with its contradicting embroider logo (designed by sandy) alongside its striking futuristic airbrushed chrome insignia (designed by comic artist Peter Ledger and realised by airbrush whizz Errol Black). The huge parade of brand new Kawasaki bikes inside the gatefold looked like something from the future compared to the classic full-dresser Harleys from the American Hells Angels movies. And when the needle drops into the groove and the freakish blend of didgeridoo and Moog (played by Johnny 'Didge' Matthews and synth expert Andy Cohan) blended with unidentified clicks belches and pops fly out the speakers it is literally impossible to put a date, never mind a story line, to this acid fuelled soundscape. The use of confusing and contradicting musical influences alongside bizarre noises is actually the secret sauce in this concoction and when the swampy psychedelic funk-rock rhythm section kicks-in you are left with a 45 minute programme of skewed. Forward-thinking avant-pop that would stylistically fill a very lonely section in the record shop racks. There are not many records quite like Stone.
VERTICAL SLIT- SLIT AND PRE-SLIT LP (smudge, usa)
18.98usd/11.36gbp/12.60eur/1662jpy (approx)
*Originally released in a vanity pressing of 100 copies, this debut by James Michael Shepard & Vertical Slit has long been a holy grail item on many a collectors list. Legend has it almost 1/4th of the pressing ended up in the hands of luminaries such as Todd Rundgren, John Cale, Robert Fripp & Peter Hamill to name but a few. Musically this stands toe to toe with the cream of Nurse With Wound list prog obscuros AND Acid Archives psych outsiders. Imagine a bridge between Magical Power Makos self titled debut lp & The Decayes Ich Bin Ein Spieglei. Mastered in the furnace of the future so to bask in the luminous glow of the past.

FUNK AND SOUL

---
TWILIGHT- STILL LOVING YOU LP (luv n haight, usa)
16.98usd/10.17gbp/11.27eur/1487jpy (approx)
*Still Loving You, by Twilight, was originally released in 1981. Housed in a low-fi generic album cover, this very polished, professionally produced record sounds like it was made by a super talented band. Strains of Earth Wind and Fire, George Duke and Roy Ayers, flow through a collection of tunes that effortlessly blend soul, disco, funk, Latin and Brazilian vibes. But looks, as evident with the LP cover, can be deceptive. Twilight was not a band. In fact, with the exception of a guest horn section and one guest vocal, Twilight was, and still is, Lawrence Ross; one man with a clear vision of what his music should sound like, and how he would make it on his own… He began playing clarinet at age nine. His father loved music and would play an eclectic selection of records loudly all day long; Frank Sinatra, Louis Armstrong, Bing Crosby, Ray Charles. "I was the first in my family to be bit by his musical bug, the scope of his taste was incredible," says Ross. "He was creating a monster!" The paternal musical-schooling led Ross to soak-up all the tunes TV and Radio had to offer at the time. "Danny Kaye, Dean Martin, The Beatles, The Rolling Stones, and Motown; I would memorize songs after playing them once, and then I would improvise on them at school band rehearsals and drive the teachers nuts," he recalls. In the early 1970s, while still in High School, Ross played in a Vallejo-based band called The Establishment. They were friendly rivals with another local band called Project Soul (whose only 7" single was re-issued on the Luv N'Haight Bay Area Funk Vol. II compilation). The acts often played on the same bill or play tandem nights to the same crowds at the same clubs. A decade later Project Soul had morphed into Confunkshun, and Ross had started writing and conceptualizing the Twilight album. Working the nightshift at General Mills, Ross was a Head shift packer at a flour mill where, in the twilight hours, there was enough quiet time to create songs. He estimates it took him about a year to write the album, but recording only took a week. Able to get by with only 3 hours sleep he recorded Still Loving You in a seven-day stretch between 10am and 11am every morning, just a few hours after finishing work. Ross showed-up to the studio with a master plan to make a record as he heard it in his head, by playing everything himself. "I laid out a tick track from begin to end on the first day," he explains. "Then I went in and laid down the bass on the next day, and then drums, and then keyboards etc, with each process taking one hour of studio time each day." This very methodical process was also economical and the entire album only cost $1200 to make. But making the music sound natural, like a band had played it, was a challenge. "It's difficult to keep the meter/timing exactly right when you are duplicating yourself 7 or 8 times. But I did it that way because I could, and it was the only way to record the album the way I wanted to hear it," says Ross. As a well-rounded musician Ross was able to play many instruments but often found his role restricted to saxophone and woodwinds when performing in bands. "I would try to get musicians to play instruments or parts a certain way, but often times I'd just get frustrated. So I'd go buy the instrument and learn how to play it myself!" he explains. "Recording the way was the only way to get what I intended, and there was no stepping on peoples toes because it was all me." In addition to making the album by himself, Ross also knew he wanted a record that didn't sound like any others. Bored with what he perceived as a mass music market full of formulaic releases Ross wanted Twilight to shake up the norm. He liked all styles of music, admiring everyone from the Bee Gees to Steely Dan, the Doobie Brothers, and Michael McDonald, all whom he considers tune-smiths. He didn't want to be held back by the restraints major labels seemed to be placing on their prized artists. "If you have a great musician on your label why not let/push them do everything they can do?" says Ross. "Donna Summer did great disco, but why not let her include an opera song on an album?" Rather than produce a tidy record that fit well with a certain crowd, Still Loving You packs many different styles. The track that ended up as close to the sound Ross had hoped for was "Scorpittiarus." Coincidentally it was the track that gathered most attention. Thanks to the promotional efforts of Paul Mack Jr., a friend of Ross and a PR man for Atlantic (also manager for the Bay Area funk band Perfect Circle), the song aired all over the San Francisco Bay Area on KBLX radio. At the height of its popularity "Scorpittiarus" was in rotation for 9 plays a day. Such support caused Leopolds, the Oakland-based exclusive distributor of Still Loving You, to sell out of the album in one week. Ross received calls and enquiries about the song from around the world. "Many people thought Twilight was some sort of Latin band when they heard that track," laughs Ross. He was even contacted by CBS who wanted to use the song for The Love Boat, yes The Love Boat. Ross was into the idea but wanted CBS to list his name in the credits because he wanted to get established as a composer. He even turned down a six-figure buy-out in lieu of getting the credit. But CBS refused and ties were cut. "I would take the money now, but at the time I just wanted to get my name out there," jokes Ross. The album ends with "Love's High", a short track with unusual arrangement that lands somewhere between Shuggie Otis and Yesterdays New Quintet. Starting out with a scattershot bossa beat the song quickly changes into a ballad-like piece with synthesizer strings and a catchy vocal hook that is unexpectedly backed with a jazz-heavy soprano sax solo. "I only had enough time for a tiny track at the end – this was a last minute thing, created during the course of the week. It was the most spontaneous of the batch," he explains. Ross was happy with the album; it sounded like it was made by the group he'd wanted to create. Despite being pleased with conquering the process and the end-product, he says that he would not do it again. "No! Not with what I've learned now. And I'm not sure if people would like it if I remade the record anyway." But he's thrilled to know that the Twilight albums have become collectible items (reaching prices in excess of $500) and that there is a resurgence of interest. "I am surprised and not sure what to think of it. It was the furthest thing from my mind especially when you think about everything else that is popular. I guess I'm lucky I'm still around to witness it!" While Ross played almost every instrument on the album, there were a handful of guest musicians that Ross handpicked. On trumpet was Marvin McFadden, who Ross met by way of life-long friend and bass player William McCleod. McFadden lived a few blocks from McCleod and said he could always hear him screaming in the high register on his horn. McFadden was being taught, at the time, by Mic Gillette of Tower of Power and now performs with Huey Lewis and the News. Years before Twilight, Ross used to check out Jonathan Pryor in his Soul Institution group and knew he wanted him to be part of the horn section. Ross heard Ken Morasci playing at work. "He was on a swing shift one night when I came in early. I heard a trumpet screaming from the seventh floor. He never recorded before or played in a group, but just loved to play is horn every now and then," says Ross. Trombone players Edward Rillera and Carl Lovio were both referrals from friends. Soprano and tenor saxes were played by James Ingram (not the "Yah Mo B There" James Ingram) who was trained by John Handy and another life-long friend from Jr. High School. Singing on one track was Tyrone Edger Gooch, "He loved to sing and had an out of this world personality," says Ross. "He was a Legend around Vallejo." The liner notes also credit John Duarte on percussion, but in truth he simply assisted with the use of all his equipment if Ross included him on the album credits.
TWILIGHT- PAINS OF LOVE LP (luv n haight, usa)
16.98usd/10.17gbp/11.27eur/1487jpy (approx)
*In 1986, five years after the release of his first album, Lawrence Ross returned with a new Twilight record called Pains of Love. Taking the experience and proceeds from his debut, Still Loving You, Ross spent a few years building himself a studio, and added engineering to his list of skills as a multi-instrumentalist. He was also mentored by Grover Washington Jr. having met him backstage at the Circle Star Theater. Mouthpiece in-hand Ross played one of Washington Jr.s songs using the stars' saxophone. "When you're young you have no fear," says Ross. "That's because you are insane!" he jokes. "He loved it and gave me his phone number to call and play for him on the phone and he would tell me what I needed to improve upon." Most importantly, the real reason for the 5 year gap between albums was that Ross had become a father, twice. While his first LP was recorded in a unique way, with Ross single-handedly creating the appearance of a band, he hoped to make his next recordings with the help of musicians. Lightening the burden of putting an entire album together would make the process more enjoyable and rewarding. However, that's not what happened. Pains of Love began as a demo for Smith and Wesan (not, Smith and Wessun, the rap group that followed a decade or so later.) Their manager was Paul Mack Jr., promotions man for Atlantic, also manager for the Perfect Circle. He had heard "Scorppittiarus", from Still In Love when it was released, and had helped facilitate some serious airplay on San Francisco station KBLX. He contacted Ross to create tunes that Smith and Wessun could use as demo tracks for Atlantic. Ross recorded "You Look So Good", "Give All My Love"," Pains of Love" and the beginnings of "You're In Love" at Likewise Studio in Oakland as 1983 became 1984. There he was aided by musicians from Bill Summers group Summers Heat. They were under major label exclusive contracts at the time, and their work was strictly "off the record." Mack took the three finished tracks to Atlantic who liked them and wanted to sign Smith and Wesan to a contract. However, on the day of the signing, a soap opera-style scenario unfolded and an unfortunate love triangle killed the Atlantic deal idea. Liking the way the first three tracks came out he was determined not to let them go to waste. Ross took them back to his own studio in Vallejo and remixed them. He set about finishing the half-done "You're In Love", while fleshing out the rest of an album. At the time he admired how Quincy Jones produced (especially on The Dude), and wanted to use some of his techniques. A quick glance at the album credits, and a flick through the synth-heavy tracks, shows that this record was made with even less musicians and instruments than the first. Switching organic live instrumentation for electronics, Ross created a monster soulful boogie album that sounds like an underground counterpart to bands popular bands from the time like Loose Ends, Mtume, or Cameo. Now that he had his own studio, and more time to make a better quality record, it seems like an odd choice to replace the layers of instrumentation heard on his debut, with a handful of synths. But a new model of the Prophet 5 keyboard (a staple of all synthesized music from the 1980s) had just been released and Ross loved the way it sounded. The purchase of the Prophet 5 alone pushed the cost of this album beyond that of his debut, but it allowed Ross to experiment with futuristic sounds. Outside of teaching himself to program the Prophet 5, Ross wanted to polish-up his song writing abilities on Pains of Love. "All the songs are about love because I wanted to get into telling a story. So I focused on writing and singing about relationships, etc, as opposed to concentrating so heavily on the music." Ross wishes he would have taken more time to bring the other tracks to what he considers the same level as the first three. But he burned out on the learning curve of the keyboards, and producing, songwriting, and engineering the entire album. Instead of working with a group he had once again taken on the process of making an entire album. He was mentally spent and had to take some time off from music for a while. He pressed less copies of Pains of Love (than of Still Loving You,)and the album did not reach as wide an audience as his debut, "through lack of promotion and distribution," he explains. With a young son and daughter, born in 81 and 82 respectively, Ross would like to have put more into the album but didn't want to take time from his family. Nowadays Ross still plays, and his studio is packed with the vintage keyboards heard on his first two records. "I still have them all and I think I know my way around the studio better now," he says. "I think I'm at my peak now on sax and synths. I never stopped, I practice every day and never considered giving up." He is currently working on new tracks. "There will be a third Twilight album with the energy and wholeness of the first together with the quality and sophistication of the second. I have a large list of originals I have made throughout the years."
ORGONE- TIME TONIGHT 12" (ubiquity, usa)
9.98usd/5.97gbp/6.62eur/874jpy (approx)
*Orgone are back with a new single, including an exclusive extended funky dub mix, as a taster from their forthcoming Cali Fever album.
BEI BEI AND SHAWN LEE- INTO THE WIND LP (ubiquity, usa)
16.98usd/10.17gbp/11.27eur/1487jpy (approx)
*Into the Wind marries a unique blend of ancient tradition with studio trickery. Eschewing all notions of superficial "Asian-fusion," this uplifting, genre-bending sound clash, recalls the afro centric harping of Dorothy Ashby and hypnotic spiritual jazz of Alice Coltrane. With Lee adding equal doses of hip hop, electric jazz, and soul sensibility to the backing tracks, the captivating sound of Bei Bei's Guzheng (a 2000 year old Chinese string instrument) comes alive on peaceful mellow joints as much as it does on Kung-Fu flavored funk tunes… Bei Bei is a Gu Zheng performer, composer and educator who was born in Chengdu, China and now resides in Southern California. The guzheng, also spelled gu zheng or gu-zheng or zheng (the Chinese symbol for which translates to "ancient") is a traditional Chinese musical instrument with a truly captivating sound that lends itself as much to peaceful ambient recordings as it does to Kung-Fu funk. It belongs to the zither family of string instruments and is the parent instrument of the Japanese koto, the Mongolian yatga, the Korean gayageum, and the Vietnamese ?àn tranh. Shawn Lee met Be Bei while Lee was out in California recording the Lord Newborn album and collaborating with Clutchy Hopkins. Files have been swapped back and forth and the project polished up for release over the past 6 months. Bei Bei and Shawn Lee's "Beauty and the Beats" album will follow in January 2010. Watch out for accompanying live shows. New music by Gu Zheng performer Bei Bei and Ubiquity producer Shawn Lee marries a unique blend of ancient tradition with studio trickery and spiritual jazz. This uplifting, genre-bending, soundclash recalls the afrocentric harping of Dorothy Ashby, the hypnotic style of Alice Coltrane, and the organic electronics of Four Tet and Quantic.

GLOBAL SOUNDS

---
MEBUSAS- VOL. 1: BLOOD BROTHERS LP (academy, usa)
23.98usd/14.36gbp/15.92eur/2100jpy (approx)
*shop favorite restocked… A large and multitalented group, the mebusas' blood brothers album (1973) reflects the diversity of its members. Elements of soul, funk and psychedelic rock as well as Latin, Caribbean and African music come together in a powerfully unique album recorded in Nigeria. This is the first ever reissue of their only lp.
SJOB MOVEMENT- A MOVE IN THE RIGHT DIRECTION LP (academy, usa)
23.98usd/14.36gbp/15.92eur/2100jpy (approx)
*shop favorite restocked… Deep and spacy Afro-Funk rhythms from heavy weight Nigerian musicians spark, jonnie, ottay and bolla. Veterans of sonny okosun's ozzidi band, these artists branched out in 1974 in a heavier, more personal direction. First ever reissue of this psychedelic Afro-Funk classic!
V/A- LAGOS DISCO INFERNO 2LP (academy, usa)
29.98usd/17.95gbp/19.90eur/2625jpy (approx)
*shop favorite restocked… A collection of smoking hot groove action from Lagos, Nigeria circa 1976-'82. Compiled by frank gossner (aka dj frank o, soulpusher) of Voodoo Funk fame, you get twelve tracks that sound as fresh today as they day they were cut. Restored with loving care and packaged with liner notes by dean disi (journalist and former executive at Lagos' tvc records) and a special message from damian iwuagwu.
ANIBAL VELASQUEZ Y SU CONJUNTO- MAMBO LOCO LP (analog africa, germany)
21.98usd/13.16gbp/14.59eur/14.59jpy (approx)
*shop favorite restocked… Analog Africa moves its focus to another continent for release number 7: Mambo Loco is a compilation of tracks by Anibal Velasquez, the legendary accordionist from Barranquilla in Colombia. In fact, when not crate-digging in Africa, Analog Africa founder Samy Ben Redjeb can often be found in Colombia. Nestled between the Caribbean Sea and the Rio Magdalena, lies the city of Barranquilla. Hailed by its locals as Colombia's "Puerto de Oro" (Golden Gate), Barranquilla has served as a gateway for "Caribbean Tropical Sounds" for almost a century. Home to the country's biggest cultural celebration, El Carnaval, and the birthplace of Colombia's radio and recording industry, Barranquilla has always been a city deeply rooted in musical traditions, and nobody embodies Barranquilla's rich musical heritage more than Anibal Velasquez. Known affectionately by his fans as "El Mago" (the Magician), Anibal has been one of the most prolific musicians of Colombia's Musica Tropical movement. Anibal was born into a musical family in Barranquilla in 1936. His father was an accomplished musician but his biggest influence was his older brother Juan who first introduced him to the secrets of the accordion. One of the turning points was a chance encounter with Robertico Roman, a musician from Cartagena. "It was with Robertico Roman that I formed my first band called Los Vallenatos de Magdalena. I made my first recording with that band in 1952. Four songs were recorded including a track called 'La Gallina,' which became a huge hit and really spread the costal sound toward the interior of the country." Unfortunately soon after, in 1955, band-mate Robertico died and Los Vallenatos de Magdalena had to disband. Without a band, Anibal was forced to take a job as a session musician for Barranquilla-based label Disco Eva working for a group called El Conjunto Colomboy. He remained with Disco Eva until the end of the 1950s, working closely with the great Costeno master Lucho Campillo. Then in 1960, Anibal formed a new group together with his elder brother Juan, a gifted musician in his own right, and his younger brother Jose who would soon become his right hand man, enabling Anibal to add a new dimension to his playing style. Jose himself began experimenting by incorporating new instruments and re-inventing old rhythms. He would break the rules and replaced the traditional bongos used in Cuban guaracha and rumba with a traditional Colombian drum called "La Caja" which he modified by adding "radiografias medicas" (x-ray film) over the drum. This -- combined with Anibal's powerful accordion -- was to become a sensation, generating a much harder and drier sound than the traditional leather skin drums. Anibal's new Guaracha style was infectious, fast and furious, often leading his crowds into a state of frenzy. The interest for Anibal's new innovative sound started growing and recording offers poured in. Anibal began to have an impressive amount of followers, drawing huge crowds wherever he went. By the mid-1960s, music in La Costa began to change drastically. With the onset of the hippie movement in the United States came a craving for marijuana, and Colombia's Caribbean Coast had become a main trafficking hub. A new economy of drugs had emerged and with it a musical style called Vallenato rose to prominence. Its distinct accordion sound and bluesy appeal made it a favorite among drug lords and mafiosos alike, becoming the soundtrack for their feverish life-styles. By the 1970s the level of violence in the coast had grown to unprecedented heights and Vallenato was everywhere. Fed up with this, Anibal decided to move to Caracas, Venezuela, where he remained for 18 years until finally returning back to his beloved Barranquilla in the late '80s. Anibal's contribution to Colombia's Musica Tropical Movement cannot be forgotten. It is said that Anibal Velasquez recorded 300 LPs throughout his remarkable career. His ability to play music that was joyful and percussive, with lyrics right out of everyday life, while at the same time championing a new sound, has made him into one of the few living legends of Colombia's glorious musical past.
ORCHESTRE POLY-RYTHMO- VOLUME ONE THE VODOUN EFFECT: FUNK & SATO FROM BENIN'S OBSCURE LABELS 1972-1975 2LP (analog africa, germany)
27.98usd/16.75gbp/18.57eur/2450jpy (approx)
*shop favorite restocked… Double vinyl version, in deluxe gatefold sleeve with printed inner sleeves. Following the highly-acclaimed African Scream Contest: Raw & Psychedelic Afro Sounds from Benin & Togo '70s -- which featured several tracks by Orchestre Poly-Rythmo de Cotonou, including the ground-breaking "Gbeti Madjro" -- this new Analog Africa collection now focuses entirely on Orchestre Poly-Rythmo. Orchestre Poly-Rythmo de Cotonou is arguably West Africa's best-kept secret. Their output, both in quantity and quality, was astonishing. During several trips to Benin, label-head Samy Ben Redjeb managed to collect roughly 500 songs which Orchestre Poly-Rythmo de Cotonou had recorded between 1970 and 1983. With so much material to choose from, he decided to split it into Volume 1 and 2. While Volume 2 will be material the band recorded under an exclusive contract with the label Albarika Store, the band also "secretly" recorded with an array of smaller labels based around Cotonou, Benin's largest city, and the capital city of Porto Novo. It is those tracks (all officially licensed) that are presented here on Volume One. The producers of those labels were genuine music enthusiasts, some of them ran these labels as a part-time occupation, with very limited budgets. They couldn't afford high-quality recordings -- all they had to work with was a Nagra (a Swiss made reel-to-reel recorder) and a sound engineer -- courtesy of the national radio station. These sessions were recorded in private homes using just one or two microphones. The cultural and spiritual riches of traditional Beninese music had an immense impact on the sound of Benin's modern music. Benin is the birthplace of Vodun (also Vodoun, or, as it is known in the West, Voodoo), a religion which involves the worship of some 250 sacred divinities. The rituals used to pay tributes to those divinities are always backed by music. The majority of the complex poly-rhythms of the Vodun are still more or less secret and difficult to decipher, even for an accomplished musician. Two Vodun rhythms dominate the music of Orchestre Poly-Rythmo: Sato, an amazing, energetic rhythm performed using an immense vertical drum, and Sakpata, a rhythm dedicated to the divinity who protects people from smallpox. Both rhythms are represented here mixed in with funk, soul, crazy organ sounds and psychedelic guitar riffs.
ORCHESTRE POLY-RYTHMO- VOLUME TWO ECHOS HYPNOTIQUES: FROM THE VAULTS OF ALBARIKA STORE 1969-1979 2LP (analog africa, germany)
27.98usd/16.75gbp/18.57eur/2450jpy (approx)
*shop favorite restocked… Four years in the making, Analog Africa finally presents the highly-anticipated second volume of music from Africa's funkiest band, the mythical Orchestre Poly-Rythmo de Cotonou. Volume One (The Vodoun Effect: Funk & Sato from Benin's Obscure Labels, 1973-1975), released by Analog Africa at the end of 2008, was a collection of amazing lo-fi recordings produced for various labels around Benin. Volume Two showcases superbly recorded tracks, courtesy of the EMI studios in Lagos, Nigeria, one of the best studios in the region. All tracks here were recorded for the mighty Albarika Store label and its enigmatic producer, Adissa Seidou. The idea for this compilation was born five years ago when Samy Ben Redjeb, Analog Africa's founder and compiler, first heard the addictive funk track "Malin Kpon O" (included here), which was originally released in 1975 on Albarika Store. That discovery triggered the compiler's curiosity and what followed was a long journey through the musical history of Benin and the history of its most important ambassador, Orchestre Poly-Rythmo de Cotonou. The result: approximately 100 pictures, 120 master tapes, 20 hours of interviews and a few hundred Orchestre Poly-Rythmo vinyl records -- 500 songs in total -- some of which previously unreleased. Almost half of those tracks were recorded for Benin's number one label -- Albarika Store. During the period presented here -- 1969 to 1979 -- the mighty Orchestre was without any doubt one of Africa's most innovative groups. Capable of playing any style of music, the band moved from traditional Vodoun rhythms to funk, sato, Latin, sakpata, psychedelia and Afro-Beat seamlessly and quickly became the powerhouse of Benin's music scene. Some of the planet's most exciting rhythms are related to the complex Vodoun religion born in Benin. Those rhythms, supported by chants and dances, have been transmitted from generation to generation and are still being performed to this day, a few hundred years after they were created. The composers and arrangers of Orchestre Poly-Rythmo understood that they were surrounded by a gold mine of inspirational sounds which, if modernized and mixed in with whatever was in fashion at that particular moment, could have a strong impact on the urban population. Those astonishing combinations can be heard here, all mixed into a heavy hypnotic sound -- Les Echos Hypnotiques.
V/A- LEGENDS OF BENIN 2LP (analog africa, germany)
27.98usd/16.75gbp/18.57eur/2450jpy (approx)
*shop favorite restocked… Analog Africa presents Legends Of Benin, a collection of super-rare and highly danceable masterpieces recorded between 1969-1981 by four legendary composers from Benin: Gnonnas Pedro, Antoine Dougbé, El Rego et Ses Commandos and Honoré Avolonto, each with a sound all their own. What you are about to hear is distinctively Benin -- a thick brew of agbadja, soul, cavacha, funk, Afrobeat, and Afro-Latin sounds all mixed in with heavy traditional rhythms. Gnonnas Pedro is the king of modern agbadja: a rhythm hugely popular in Togo, Benin and Ghana, based around three pieces of percussion, each with a different tone. Traditionally a rhythm used during burial ceremonies, Gnonnas adopted and modernized it in the mid-'60s, calling it "Agbadja Modern." The track "Dadje Von O Von Non" was originally recorded in 1966 and is Gnonna's first modern rendition of agbadja. Also featured here is the crazy, kick-ass funk track "Okpo Videa Bassouo" recorded in 1973, as well as the sublimely contagious track, "La Musica en Verité." Honoré Avolonto was one of Benin's most prolific composers, releasing Benin's most successful LP in the late '70s. That album was recorded with Black Santiago, a band fronted by amazing trumpeter Ignace De Souza, another legend, with whom he recorded the Afrobeat track, "Dou Dagbe We." Avolonto has fronted some of Benin's most powerful bands and some of those "partnerships" with Orchestre Poly-Rythmo and Les Commandos are presented here. Beware -- killer Afrobeat meets frenetic funk. El Rego et Ses Commandos were responsible for Benin's first Afro-soul-funk track with the support of Ghanean singer, Eddy Black Power. The "Jerk" scene in Benin was triggered by the success of "Feeling You Got," and its infectious accordion riff. "E Nan Mian Nuku" is an Afro-Latin tune combined with a kind of bossa nova, and "Vimado Wingnan" is Benin's most sought-after funk track. Out of all the artists here, Antoine Dougbé is the least known even in Benin, but he created his own style which he dubbed Afro cavacha -- a fantastic mixture of Congolese rhumba, Latin sounds and traditional vodoun rhythms. All of his vinyl releases, especially the ones released on his own Editions Dougbé Antoine label, are incredible and have become some of Africa's most sought-after collector's items.
IKENGA SUPERSTARS- IKENGA SUPERSTARS LP (decca, france)
26.98usd/16.15gbp/17.91eur/2362jpy (approx)
*Grey area exact repro of this hypnotic high life band, led by Vincent Okoroego, a member of Steven Osita Osadebe's Nigeria Sound Makers. This lp includes the track "Soffry Soffry Catch Monkey," which appeared on the 2005 Lagos Chop Up compilation released by Honest Jon's… Rare and sought after Afro-funk and Afro-beat album from Nigeria 1977, apparently only released in France.
MOUSSA DOUMBIA- KELEYA LP (emi, france)
26.98usd/16.15gbp/17.91eur/2362jpy (approx)
*Exact repro featuring the 10 minute version of "Keleya" (an abbreviated version appeared on Luaka Bop's Love's A Real Thing compilation), along with "Papa," "Femme Senegal" and "Mariage"… Killer psychedelic Afro-funk from Mali with four long dancefloor bombs. Originally released on EMI-Pathe, France, in 1977.
V/A- THE SOUND OF WONDER: THE FIRST WAVE OF PLUGGED IN POP AT THE PAKISTANI PICTURE HOUSE 2LP (finders keepers, uk)
26.98usd/16.15gbp/17.91eur/2362jpy (approx)
*The first wave of plugged-in pop at the Pakistani picture house. Rare Electronic Pop from the Lollywood vaults (1973-1980). 15 untraveled currants of Space-Age Cinematic Surf and Urdu Funk. Commonly, ignorantly but understandably lumped in with its wealthy not-too-distant cousin, Bollywood, Lollywood was inspired by, but often overshadowed by its posh and well-traveled relative. Following the simplistic Bombay + Hollywood = Bollywood name game (that would in later years spawn Nollywood in Nigeria), Lollywood's Lahore based film industry was a profitable and vibrant one that found great success in the modest boundaries of its own country but was seldom savoured outside Pakistan. However, the hugely important musical business spawned a bi-product that was viewed as a potential earner for international entertainment industry, EMI, which allowed talented musicians to create ambitious music with world class mediums at there disposal, which throughout the 60s and 70s ranged from fuzz-guitars, space-echo machines and American and European synthesizers, but, due to the composers indigenous roots, rarely a drum-kit. Here you'll find fuzzy, scuzzy, twang-happy, spaced-out and funked up urdu-grooves complete with harmonium melodies and driven by some of the most random factor, freakish, finger-numbing, percussion that the South East Asian mainstream has ever had to offer. Above all, Lollywood soundtracks sound RAW! Re-imagine some of the most action packed Bollywood productions (which Lollywooders actively did) then fire the make-up department, take away the special effects budget and then improvise. The lack of gloss on a dusty Pakistani mini-LP makes for truly experimental Eastern Pop music. So, it's time to meet the culprits. The names on the back of the records that'll keep you gambling on Ghazals and taking punts on Pakistani pulp-balladry. As an introduction, in place of R.D. Burman and Asha Bhole, we have Mr. M. Ashraf and his long-term female collaborator, Nahid Akhtar. This duo would provide Pakistan with it's Gainsbourg / Birkin or it's Morricone / Dell'Orso for over 20 years, recording squillions of cut-and-paste sonic collages and moog-fuelled desperate love / hate / chase / chill / kill / songs mixing onomatopoeic Urdu lyrics with unexpected bursts of user friendly English language (which often elongates the running time passed the 5 minute mark) and throwing in the odd motif from a Barry White or Donna Summer hit. We also have legends like Noor Jehan, a national treasure and household name in Pakistan whose discography of film songs have deprived the vaults of EMI Pakistan of floor space for half a century.
V/A- POMEGRANATES: PERSIAN POP, FUNK, FOLK AND PSYCH OF THE
60S AND 70S 2LP (finders keepers, uk)
26.98usd/16.15gbp/17.91eur/2362jpy (approx)
*shop favorite restocked… It's no accident that the phoenix is an exalted moral, mythical, and figurative symbol in Iran. Like the phoenix, Iranian culture is in constant flux and, at times, elusive, with its existential wavering and blurred panoramas. Most of contemporary Iran's artistic and creative leanings, its grapples with history and identity, are loosely and mystically conjoined and contested in memory. Iran is marked by the complex interplay of diverse constituencies, philosophies, and influences: ethnic, religious, political, geopolitical and historical. The glorification of pre-Islamic antiquity (in search of authentication) marked the socio-cultural attitude of a bygone era and is witnessing revival in the present day. The discordant reality of eastern traditions complicated by the rampant confusions of modernity has become a norm in Persian dialogue, not to mention revolution, exile, and diaspora. Like many other countries, the sixties and seventies were a time of tumult in Iran, bringing growth (via petrodollars) and freedom (under the banner of socioeconomic development) while exacerbating inequalities within the country. The music and voices that blossomed during those decades exemplify the turbulence and excitement of the age. It is worth recognizing these 'left out' and 'lost' artists individually and as a group in the global happenings of '60s/'70s psych, rock and folk, while exploring their influence and relevance to the present day. Is it possible that there is a genus of delectable sounds and fetching images that almost exclusively reside in the elbowroom of memory and nostalgic 'yesteryear' storytelling? Little consideration has been given to the correlation of these sounds and stories within the universal psychedelic phenomena: parallel to the shared stylistics of British and American players, and the radical politicking of their Turkish and Korean counterparts. This collection endeavors to re-contextualize these songs from the realm of reminiscence, nostalgia, and memory into a specific and accessible narrative to share and relate within the universal musical gamut. It is for aficionados, the curious, and collectors alike. We hope that Iranians around the world will rediscover these songs. This collection is, in some sense, dedicated to a generation in self-imposed mental exile, due to years of war and catastrophe; decades of lies and bombs; a fundamentalist theocracy of reformist shams; addiction; isolation and alienation; unemployment, and inflation. These are voices and stories that may again prove relevant to a psychologically damaged and spiritually corrupt society, a society whose discontents recall the latter years of the Shah's rule. The recordings excavated here are highly sexual musings, voluble love songs, and simple folk tunes.
V/A- TO SCRATCH YOUR HEART: EARLY RECORDINGS FROM ISTANBUL 4LP BOX (honest jon's, uk) 54.98usd/32.91gbp/36.49eur/4815jpy (approx)
*drawn from recordings made in Istanbul by the Gramophone Company and HMV, during the first three decades of the 20th century. Amidst the ruins of the Ottoman Empire, it crosses and mixes the folk and classical heritage of Turks, Greeks, Armenians and Gypsies, Muslims, Christians and Jews, urbanites and country‐people, and the demands of tradition and modernity, musical improvisation, composition and system. Most of the singers are hafız, versed in a musical reading of the Koran, and renowned for mastery of the exalted, improvisatory form of the gazel. There are several magnificent examples here, by legendary artists. Three of these gazelhans beautifully interpret folk songs, and another contributor, the folklorist Ağyazar Efendi, sings a long Armenian air with utter authenticity, but in the style of a gazel. Exemplifying the new political freedoms of the Republic, there are two heart‐melting female vocal performances of a kind of art‐song called sarkı. Also featured is the taksim, a kind of improvisation in which one‐off musical fireworks, designed to ravish the listener's soul, illuminate deep fluency in the makam. A who's-who of the pre‐eminent instrumentalists of this first half-century of Turkish recording, in performances which are simply stunning, breathtaking, exquisite and other‐worldly. The music here is so transfixing, intensely devotional and sublimely beautiful, that some contemporary listeners thought they were levitating. Brilliantly restored at Abbey Road, and housed in an luxuriously packaged, deluxe four lp version, in cardboard slip case with individual sleeves for each lp.
V/A- LIVING IS HARD: WEST AFRICAN MUSIC IN BRITAIN, 1927-1929 2LP
(honest jon's, uk) 24.98usd/14.95gbp/16.58eur/2187jpy (approx)
*shop favorite restocked… Honest Jon's has prepared a series drawing on some of the earliest recordings in the EMI Hayes Archive -- recovered from more than 150,000 78s -- staggering music from Iraq, Turkey, Caucasia, Lebanon, Iran (including sides made in Old Street, London, in 1909), Egypt and the Belgian Congo. This series opener presents the music of the West African underground of 1920s Britain, recorded at Hayes and released on the Zonophone label (which exported nearly all the records to West Africa). You can hear Caribbean influences here, the promise of highlife there, but Living Is Hard mostly disavows fusion and assimilation. And by contrast with antecedents in the history of black music in Britain -- minstrelsy and spirituals, for example, ragtime and jazz -- these recordings are unhitched from the protocols of a white listenership. These are startling, trenchant, elemental roots -- carrying troubled news home, along with signs of the new African nationalism -- and an enthralling glimpse of other lives, other times. Artists include: Oni Johnson, Isaac Jackson, Ben Simmons, Harry E. Quashie, Douglas Papafio, Prince Zulamkah, The West African Instrumental Quintet, The Ga Quartet, Domingo Justus, James Tucker, John Mugat, Kumasi Trio, James Thomas, Nicholas De Heer, George Williams Aingo and James Brown.
V/A- GIVE ME LOVE: SONGS OF THE BROKENHEARTED: BAGHDAD, 1925-1929 2LP
(honest jon's, uk) 24.98usd/14.95gbp/16.58eur/2187jpy (approx)
*shop favorite restocked… This is the second in Honest Jon's series of albums exploring the earliest 78s held in the EMI Hayes Archive. In the mid-1920s, The Gramophone Company -- soon before it became EMI -- employed two or three Europeans to criss-cross Iraq. They logged regional demographics, assessed the German competition, and checked out the scores of record shops and hundreds of musical venues. In Kerbala, its man fearfully disguised himself as an Arab. This was the groundwork for three sessions, conducted in Baghdad in the second half of the decade, which produced nearly 1,000 recordings. Business was good -- the first group of records, though deemed aesthetically unsuccessful by the Company, immediately produced 12,000 sales to just two outlets in the city. Drawing on the full range of these Baghdad recordings, it is a wondrous, deeply poignant glimpse of social living since obliterated, in which ethnicities, faiths and traditions appear woven richly and meltingly together, however precariously. There is dance music featuring Arab folk singers from the countryside, backed by professional Jewish musicians in Iraqi styles popularly termed "Egyptian," and perfected in nightclubs where the first duty of the secular women singers on this album was prostitution. Also including some Arabic word-play, in a nod to the musical form of the Arabic mawwal, a Hebrew hymn is kick-started with a cry of "Allah!," most likely from one of the Jewish performers. There are pieces from Bahrain and Kuwait; sometimes mixed together in one performance -- the different dialects are far-flung. There are beautiful, high and lonesome Kurdish violin improvisations; and some unaccompanied circular breathing on a zourna so unearthly it seems to cross late Coltrane with Sun Ra. All the songs are characterized by searing emotion and crises of feeling, many by erotic urgency. As with the other titles in the series, the recordings have been startlingly restored at Abbey Road; and they are presented with full translations, rare photographs (in this case, several performers), and notes -- including an extensive interview with a citizen of Baghdad throughout this period, who knew many of the musicians here personally.
V/A- SPRIGS OF TIME: 78S FROM THE EMI ARCHIVE 2LP (honest jon's, uk) 24.98usd/14.95gbp/16.58eur/2187jpy (approx)
*shop favorite restocked… This is the third in Honest Jon's series of albums exploring the earliest 78s held in the EMI Hayes Archive. Honest Jon's has spent the last two years delving through more than 150,000 78 records in the temperature-controlled steel vaults of EMI's Archive in Hayes, Middlesex. Following studious compilations of West African and Iraqi music of the 1920s, the latest release in the Honest Jon's Hayes Archive series is a sparkling late-summer lucky dip, Sprigs Of Time: 78s From The EMI Archive. An eccentric survey of the Hayes shelves, Sprigs Of Time is thirty tracks recorded between 1903 and 1957, everywhere from England (Percy Grainger's recording of the title song, sung by Joseph Taylor in 1908) to Japan (the bewilderingly beautiful "Seigaiha," by the Japanese Imperial Palace Band, five years earlier). Organ rolls from Georgia run alongside Tamils impersonating motorized transport, and rumba from Beirut; '40s fado sits next to the songs of Bengali beggars. As with the other Hayes releases, the tracks have been restored at Abbey Road and are beautifully presented, with extensive contemporary photographs included. There are recognizable names (Joseph Taylor, the incomparable Fairuz, Mighty Sparrow and an uncredited Rubén González, singing lead vocals on "Rumba Negra") and extraordinary oddities (Vengopal Chari's rather unfunny "Laughing" and the peculiarly affecting hand bells of "Gas All Clear"). Taken out of the library and put back on the turntable, every track here is remarkable; every one worth the saving.
V/A- THE WORLD IS SHAKING: CUBANISMO FROM THE CONGO, 1954-55 2LP (honest jon's, uk) 24.98usd/14.95gbp/16.58eur/2187jpy (approx)
*shop favorite restocked… This is the fifth release in Honest Jon's series of albums exploring vintage recordings held in the EMI Hayes Archive. This album uncovers the dizzy beginnings of the golden age of African music zinging with the social and political ferment of the independence movement and anti-colonialism, after the Second World War and the daredevil origins of Congolese rumba -- the entire continent's most popular music in the '60s and '70s. The new music grew in concert with a burgeoning night life especially in the twin capitals of Leopoldville (today's Kinshasa) on the Belgian side, and Brazzaville on the French, where humming factories lured increasing numbers of rural Congolese with the offer of a steady, relatively well-paying job. The astonishing inventions of Europe and America also played an important role in the music's development. Traditional Congolese musicians began to master imported guitars and horns by mimicking what they heard. The jazz of Louis Armstrong and the ballads of European torch singers like Tino Rossi captured the imagination of the rapidly-expanding working class as well as the familiar-sounding music of Latin America. Local musicians swapped the Spanish of the originals for Congolese languages. In his version of "Peanut Vendor," included here, A.H. Depala replaces the seller's cry of "mani," or "peanut," with a lovelorn lament for a woman named "Moni." Depala went on to land a spot in the house-band of the prestigious Loningisa studio. Others failed to gain equivalent recognition, but their music was no less impressive. Listen to likembe (thumb-piano) player Boniface Koufidilia as he makes the transition from traditional to modern in the first few seconds of "Bino," which hits you with a vamping violin while he muses about death (including that of the popular Brazzaville musician Paul Kamba). Andre Denis and Albert Bongu both echo the sounds of palm-wine brought to the Belgian Congo by the coastmen. The sweet vocal harmonies of Vincent Kuli's track were learned, perhaps, in a mission church. Rene Mbu's nimble, likembe-like guitar plucking shines on "Boma Limbala," and is Laurent Lomande using a banjo as a backdrop to "Elisa?" Aren't those kazoos, buzzing along on Jean Mpia's "Tika?" It's as if the musicians, fired up by the times in their zeal for experimental self-expression, tossed into a bottle some new elements and some old, some near and some far, and then shook it hard, to see what would happen. With rare photographs and notes by Gary Stewart, author of Rumba On The River. Sound restoration done at Abbey Road.
V/A- MARVELLOUS BOY: CALYPSO FROM WEST AFRICA 2LP (honest jon's, uk) 24.98usd/14.95gbp/16.58eur/2187jpy (approx)
*shop favorite restocked… Marvellous Boy: Calypso From West Africa celebrates the West African counterpart of the 1950s Soho scene uncovered in the Honest Jon's series, London Is The Place For Me. Issuing from centuries of to-ing and fro-ing between England, the West Indies, and West Africa, the same musical styles -- calypso, highlife, jazz -- overlap, proliferate, and adapt, with local traditions freshened up and thrown into the mix. With numerous faces and reference points cropping up in both milieu, this contemporaneous music-making is brimming over with the same passion for life, sparkling topicality, and extravagant, magpie creativity. The inter-war dance bands of British West Africa are often strikingly similar in sound to Trinidadian orchestras like Lovey's String Band (credited with the first calypso recordings in 1912). However, the first West African calypso recordings in the modern style are from Freetown, Sierra Leone in the early 1950s, by Ebenezer Calendar and Famous Scrubbs. In arrangements blending African and European instruments, the brass plays out the legacy of colonial military bands, albeit hair-down and a little ramshackle now; and the beautiful Creole lyrics are as quick and musical as any classic calypsonian's. Decca also organized the first calypso recording session in Ghana, down the coast, where a sound interchangeably designated "calypso" or "highlife" ruled urban dancefloors, courtesy of The Tempos and its spin-offs including The Rhythm Aces. The invasion of King Mensah of Ghana, and The Tempos' money-spinning tour of Nigeria at the start of the 1950s sparked a decade of musical innovation. Bobby Benson's new highlife 11-piece included the great trumpeters Victor Olaiya and Roy Chicago and his calypso "Taxi Driver" was their first, huge, signature hit. (By contrast, little is known about the Nigerian Rolling Stone). The Mayor's Dance Band was run by the celebrated Erekosima "Rex" Lawson, whose trademark blend of Igbo lyrics over a Calabari rhythm reflected his mixed parentage. Steven Amechi was from eastern Nigeria, and the guitar solo on "Nylon Dress" is by the king of Igbo highlife, Stephen Osita Osadebe. Saxophonist Chris Ajilo and his band The Cubanos didn't produce much calpyso-highlife, but rather, cooking Afro-Cuban jazz with traditional roots, exemplifying the open hybridity of all these forms. By the early 1960s, calypso was fading in West Africa, and U.S. soul and rhythm and blues were poised to replace Caribbean influences. Still, the dying embers would produce its most classical exponent, Godwin Omabuwa, Nigeria's own Lord Kitchener. Omabuwa cut only a few records, but his mastery of the genre was a fitting end to the heyday of calypso in British West Africa.
ARTHUR VEROCAI- ARTHUR VEROCAI LP (luv n height, usa) 24.98usd/14.95gbp/16.58eur/2187jpy (approx)
*shop favorite restocked… In 1972 a repressive Brazilian military dictatorship frowned on artistic impression that might influence the youth of the country. However, producer, arranger and guitar player Arthur Verocai released a self-titled album on Brazilian based Continental Records that challenged the musical conventions of the day. His subtle protest experimented with new musical directions, and used figurative language to sneak under the censorship radar. Luv N'Haight records is honored to release its first full-length Brazilian album. It's super rare and will appeal to fans of the folksy soul and lo-fi electronic experimentations of American artists like Shuggie Otis or the orchestration of producer Charles Stepney. Closest Brazilian comparisons would be to Tim Maia and Jorge Ben. This unique recording has a touch of folk, more than a hint of funk, jazz style soloing, amazing 20 piece string arrangements, blending of electronics and keyboards with organic sounds, and superb soundtrack style music. "I used to listen to Blood Sweat and Tears, Chicago, Stan Kenton, Wes Montgomery, Jimmy Web, Frank Zappa, Herbie Hancock, Bill Evans and Miles Davis, Milton Nascimento, Bossa Nova, among others," explains Arthur Verocai. "In Brazil we had many musical influences, and by that time there wasn't a hegemonic one in the market. In this way my album reflected a search and musical experimentation. I was in an adventurous mood on this album and that led me to explore new melodic, harmonic and rhythmic paths. Verocai arrived at the 1972 album with a number of accomplishments under his belt. He'd produced the Ivan Lins 1971 album "Agora" which was influenced heavily by the sound of North American soul. He had contributed string arrangements to Jorge Ben releases, too. "I also produced two albums by a singer named C?lia for Continental and the president of the company was delighted with the results. He invited me to produce an album using my own compositions and I agreed as long as I was able to choose the musicians to perform with me. All the strings sessions featured 12 violins, 4 violas and 4 cellos, always with one or two percussionists. The idea of mixing strings with contemporary sounds came from my desire of searching for new paths. I think this album was very rich in terms of both quantity and quality of musicians!" Verocai wasn't messing around with his line-up of musicians, which included Brazilian legends like Robertinho Silva, Pascoal Meireles, Luiz Alves, Paulo Moura, Edson Maciel, Oberdan Magalh?es (Banda Black Rio), Nivaldo Ornelas (Milton Nascimento band) and Toninho Horta. Born Arthur Cortes Verocai in Rio de Janeiro, Brazil on 17/6/1945, he studied music with L?o Soares, Darci Villaverde, Nair Barbosa da Silva, Roberto Menescal and Vilma Gra?a. In 1966 Leny Andrade included his song "Olhando o Mar" ("Looking at the Sea") on her "We Are There" album. Two years later Verocai participated in Musicanossa an event that brought together composers, musicians and singers in presentations to play live in the Santa Rosa Theater in Rio de Janeiro, for which he wrote his first arrangements. The live recording of the event included the songs "Madrugada" and "Nova Manh?", composed in partnership with Paulinho Tapajs. By 1968 his main gig was working in Civil Engineering in Rio de Janeiro. He still managed to perform and participate as a composer at many of Brazils famous Festivals of Music. He was working with artists like Paulinho Tapaj?s, Elis Regina, Creuza Maria, the Golden Boys, and Evinha. In 1969 Arthur Verocai began his professional career as musician and arranger. He scored the music for the theater show "Is The Greater", and wrote his first arrangements for orchestra. He arranged records by the Ter?o, Jorge Benjor, Elizeth Cardoso, Gal Costa, Quarteto em Cy, MPB 4, C?lia, Guilherme Lamounier, N?lson Gon?alves, Marcos Valle, and others. His music also appeared in the musical "The Life of Braguinha", alongside Elizeth Cardoso, Quarteto em Cy, MPB4 and Sidney Magal. By 1970 he was writing for other groups and regularly composing music for multiple TV shows and incidental music for TV series. The 1972 self-titled album allowed Verocai to take his interest in instrumental music even further. "I always wanted to compose soundtracks in great style, as in the cinema, but this wasn't possible with television work," he says. "My opportunity came when I was recording this album. I created a rhythmic cell in the acoustic guitar with the harmonic line. I added bass and the non-conventional drums and the percussion with a very smooth orchestration in blocks (four trumpets and a flute) plus the delicate touch of the strings (12 violins, 4 violas and 4 cellos). At the end of the song, Oberdan Magalh?es played and sang with his flute." The resulting track is "Sylvia". "Presente Grego" is perhaps the funkiest track on the album. "This song was influenced by American soul and funk," says Verocai. "By 1972 many of the musicians of my generation were feeling the same influences. Because of our exposure to all many musical influences, we put a distance between us and the conventional recording styles. "Presente Grego" means "Greek gift." It is an expression that comes from the horse of Troy, a gift from the Greeks that hid the warriors that defeated the Troyans. Likewise, the military dictatorship, under the appearance of a good government, practiced censorship and oppression", he explains. In addition to the funky soul elements the album features many solos from artists obviously well schooled in Jazz. Check the soloing in "Pelas Sombras" or "Karina", where saxes blow hard and true against the backdrop of Brazilian rhythms. "My musical preferences go from J.S. Bach and Villa-Lobos, to jazz musicians like Tom Jobim, Milton Nascimento, Miles Davis, Herbie Hancock, Oscar Peterson, Wes Montgomery and Bill Evans," explains Verocai. "I remember Edson Maciel, was invited to a studio session at 9 AM and was to perform a solo on "Karina." He asked us to wait for a while because he wanted to be inspired by some "cacha?a" (a Brazilian liquor made from distilled sugar cane juice). While rehearsing, he asked for a little more "cacha?a" to bring on some more inspiration. This happened twice until he found his inspiration and performed a tremendous solo!" remembers Verocai. In the years after the album release Arthur Verocai became a music advertising executive, creating and producing albums for customers like Brahma, Fanta, Petrobra's, South America, Souza Cruz and was even honored with the Colunistas Prize in Advertising. Since 1983 he is the main proprietor of Studio "V" - House of the Sound and in 2002 he released a solo album "Arthur Verocai - "Saudade Demais" featuring a collection of his work as composer, including some unreleased songs. Arthur Verocai's musical peer Ivan Lins has this to say about his great friend, "Arthur is a very dedicated musician. He has always been. Not only dedicated but very talented also. He made this record years ago just for the fun of it without much publicity. And now will strike back. That's great!"

DISCO

---
BLACK LODGE- A BLACK LODGE EDIT 2X12" (white label, uk)
29.98usd/17.95gbp/19.90eur/2625jpy (approx)
*Featuring 2 rarities re-edited, plus 4 new tracks. Bits of rude boy rocksteady, disco, synth-wave, Arabic pop, rock. 500 only, presented in hand painted sleeves, and numbered.
ACTRESS- SPLAZSH 2LP (honest jon's, uk)
24.98usd/14.95gbp/16.58eur/2187jpy (approx)
*the eagerly awaited second album by Werk Discs founder and controller Darren Cunningham. Splazsh is an adventurous, ultra-modern, thoroughly British affair, rummaging about in the inner lives of house and techno, and brilliantly elaborating the accomplishments of his debut, Hazyville (WERK 005CD). Determinedly off‐the‐map and resistant to pigeonholing, Cunningham is an enigmatic and playful figure, citing Francis Bacon and Monet as inspirations alongside Theo Parrish, Anthony "Shake" Shakir, Daft Punk, "binary codes and numeral systems," and The Avengers. He's a hard man to pin down -- somehow a key player in the post‐dubstep diaspora and yet not there at all -- but everything comes across in his shape‐shifting, richly-textured music. The South Londoner's acclaimed debut lived up to its name: a series of dream-like sketches and ideas. For Splazsh, the fog has lifted, the sounds are less submerged than before, but still sticky and close -- a signature combination of exuberance and introversion, luminescence and puzzlement. Unconstrained by the formal clichés of the dance music he loves, Actress' melodies and arrangements are enthralled by their own genies. Worlds of disturbance and melancholy revolve giddyingly inside the insidious funk of tracks like "Get Ohn" and "Lost." A range of musical influences is redrawn, from speed-garage to grime, with none crowned king. There is a reflectiveness -- the ambient drift of "Futureproofing," the radiophonic judder of "Supreme Cunnilingus" -- in amongst the industrial, synth‐wave flavors of "Casanova," and the stirring, stately "Maze." Actress has quickly and justly become one of the most respected names in the UK's new dance music underground. His own label, Werk Discs, has proven itself one of the most formidable and taste‐making UK independents of recent times, bringing the world extraordinary albums from Zomby, Lukid, Lone and Actress himself. In love with the mysteries of groove and repetition, Splazsh is both a culmination and a new beginning for Actress -- a substantial and eccentric work from a brave and coolly individual artist.
RISCO CONNECTION- RISCO CONNECTION 2LP (musica paradiso, japan)
26.98usd/16.15gbp/17.91eur/2362jpy (approx)
*Gatefold double LP version… In the late 1970s, Joe Isaacs put together a very unique dub/disco/reggae project called Risco Connection. The group released multiple 12" singles covering classic disco tracks and was able to successfully take the original songs and make them their own. Risco Connection is more popular today than they were 30 years ago and this 12-track unreleased album is a must-have for any fan of good music.
ROBERT HOOD- OMEGA 3LP+CD (m-plant, usa)
34.98usd/20.94gbp/23.22eur/3063jpy (approx)
*3LP version. Includes CD of the entire album. Detroit's legendary Robert Hood returns after 2009's Minimal Nation (MPM 001CD/LP) re-issue with his new artist album Omega. The album is based on the 1971 classic science fiction film, The Omega Man, starring Charlton Heston and derived from Richard Matheson's 1954 novel I Am Legend (which was re-adapted to the big screen). The album is not intended as an exact soundtrack to run alongside the original film, but Hood was heavily influenced by the movie and he has used it as his inspiration. This album's concept is a long-held vision of Hood's and the film's stimulus has presented itself both musically here, and even spiritually for him, since he watched it as a child. Its themes appear even more relevant today and continue to haunt: "It's definitely metaphoric," he says, "and if we don't heed the signs, this is where we'll end up. We live in a society where we just consume. We just take. We don't operate on the concept of giving." The film resonated with him throughout the years, and there are many parallels between the post-apocalyptic world portrayed in the film and parts of Detroit where he grew up. "You can look at downtown Detroit at night after the nine to five have migrated home and it turns into a ghost town," he muses. "You had abandoned buildings during the crack epidemic and this progressive city had these 'zombies' walking the street. Detroit is a prophetic vision of the sign of things to come." While the brooding "Towns That Disappeared Completely" and laser-strafed "War In The Streets" certainly brings these comparisons together, the album still remains a work of science fiction, albeit one rooted in decaying urban realism as opposed to otherworldly fantasy. Tracks such as "Are You God?" delve into the "messiah complex" of Charlton Heston's last-man-on-earth battle to save humankind from the infected inhabitants of earth, while the album's preceding single "Alpha" is dancefloor minimalism at its finest -- yet another lesson in stripped-down machine funk. Floating between the cinematic experimentalism of "The Plague (Cleansing Maneuvers)," the low-key minimal grooves of "The Workers Of Iniquity," and the pure dancefloor adrenalin rush of "Omega (End Times)," Robert Hood gives us another minimal masterpiece. As Hood himself concludes. "This movie is an exercise in faith. Everybody is dead. Through all this adversity, there is still hope, but man has to repent. This is a message of hope and through the adversity, people will begin to look at a higher force." Housed in an epic die-cut cover with printed innersleeves.
ROBERT HOOD- INTERNAL EMPIRE 2LP (tresor, belgium)
26.98usd/16.15gbp/17.91eur/2362jpy (approx)
*Tresor represses the genre-defining minimalist classic from Robert Hood, Internal Empire. It is clear how much Robert Hood has characterized and impressed the electronic music scene with Internal Empire. The fact that in modern days techno is characterized by Detroit is a credit that is owed to this record in particular. Originally released in 1994 and long unavailable, Internal Empire is a Detroit classic of perfectly looping minimalist repetition. Hood has since released music for Cheap, his own Drama and later M-Plant, and countless other labels, but this is his defining moment and one of the heaviest, most abstract Detroit records -- with near-perfect sound construction. Robert Hood's official contribution to the music scene in Detroit at the end of 1990 was selling records made by other musicians. He was MCing and recording music cassettes until Jeff Mills and Mike Banks discovered the young talent and got Hood to work at their studio, forming the Underground Resistance label. His premier as a songwriter debuted on X-101 with "G-Force" and "Rave New World." He received all kinds of support from the two masterminds Mills and Banks -- Hood calls the two his mentors, who also promoted his idea to found his own label Hardwax, where he developed his very own unique musical signature. After UR split up, he still worked together with Jeff Mills and the two of them founded the Axis label. A little while later, the busy Robert Hood created yet another outlet of his creativity: M-Plant Records. With Internal Empire, he redefined techno, reducing sounds to their essentials, while continuing to develop in new, revolutionary directions.
DREXCIYA- NEPTUNE'S LAIR 2LP (tresor, belgium)
26.98usd/16.15gbp/17.91eur/2362jpy (approx)
*Detroit's Drexciya, with their close ties to Underground Resistance, emerged in 1991. With an encoded agenda and socio-political mission aimed at the world, a new page of Drexciya's grand history was written entitled Neptune's Lair, featuring 21 exclusive tracks released in the fall of 1999. Drexciya is the sound of originality embodying all the musical styles and history that Detroit the city has seen and been part of. Drexciya is music for change that defies categorization; traditionally armed with freestyle electro, techno, funk, and jazz while covering an entire spectrum of moods ranging from the dark, foreboding "Intro" to the shimmering beauty of "Polymono Plexusgel." While words won't do Neptune's Lair proper justice, rootsy Kraftwerkian techno ("Universal Element" and "Oxyplasmic Gyration Beam"), gives way to G-style electro ("Fusion Flats" and "Andreaen Sand Dunes"), while jazzy freestyle funk ("Running Out Of Space" and "Funk Release Valve") evolves alongside classic 4/4 club sound ("Species Of The Pod," "Devil Ray Cove" and "Lost Vessel"). Although the roots run deep, Neptune's Lair heralded an important new chapter in the musical connections between Detroit's finest and Tresor.
JEFF MILLS- WAVEFORM TRANSMISSION VOL.1 2LP (tresor, belgium)
26.98usd/16.15gbp/17.91eur/2362jpy (approx)
*This is part of a series of re-released titles, formerly licensed away by Tresor Records to other labels. This is the debut album from seminal techno DJ Jeff Mills, recorded in Detroit and released in 1992. Waveform Transmission Vol. 1 is a time-capsule of electronic music at its high point, a musical work that shows the state of electronic music in 1992 while giving important, retrospective hints towards the possible future of this genre. Even today, there has been no production in this music style that has not been influenced by this album -- a classic of brutal, rock-breaking strength that continues to guide ever since its first release.
JEFF MILLS- WAVEFORM TRANSMISSION VOL.3 2LP (tresor, belgium)
26.98usd/16.15gbp/17.91eur/2362jpy (approx)
*Waveform Transmission Vol. 3 by the legendary American techno artist Jeff Mills is part of a series of re-released titles, formerly licensed away by Tresor Records to other labels. This is the last in the legendary Waveform Transmission series, originally released in 1994 and arguably a stylistic swan song. Markedly less ruthless than Waveform Transmission Vol. 1, this volume saw Mills expand his palette of beats and textures into slightly more futuristic territory, while still retaining his hold on hard loops and his signature relentless tempos.
X-102- TITAN EP 12" (tresor, germany)
15.98usd/9.57gbp/10.61eur/1399jpy (approx)
*In 1992 Jeff Mills, Mike Banks and Robert Hood – still known at that time as Underground Resistance – released what was probably the most futuristic album in modern electronic music: "X-102 discovers The Rings Of Saturn" (Tresor.004/UR), as part of their X-10… series. The tracks on X-102 were reduced to minimal levels, looping with a marginal BMP rate, spacey and sometimes entirely without beats. This was revolutionary: listeners had just become accustomed to the uncompromising Detroit techno sound that the three of them had produced so far.

GIFT CERTIFICATES

---
gift certificates are always available in any denomination and come in a envelope ready to be stocking stuffed, slipped into pockets or dispensed in any way you see fit. they can be paid for in cash, credit card (visa, master card or discover) or paypal in person, phoned in or via email. gift certificates not paid for in person can either be mailed to you, or we can keep it in shop if the recipient plans to use it for mail-order.

ADDRESS

---
tequila sunrise records
525 w. girard avenue
(btwn 5th and 6th streets)
philadelphia, pa 19123

SUBWAY: blue or orange line to girard ave TROLLY: 15 to 5th street BUS: 57 to girard; 47 to girard



t/us: 1215 965 9616

t/uk: 0203 004 8357

e: ajv@tequilasunriserecords.com

u: www.tequilasunriserecords.com

b: www. tequilasunriserecordshop.blogspot.com

f: tequila sunrise/facebook

m: www.myspace.com/tequilasunriserecords

t:www. twitter.com/tequilasunriser



HOURS

---
monday: 12:00-6:00pm/est
tuesday: 12:00-6:00pm/est
Wednesday: 12:00-6:00pm/est
thursday: 12:00-6:00pm/est
friday: 12:00-6:00pm/est
saturday: 12:00-6:00pm/est
sunday: 12:00-6:00pm/est
---