NEW ARRIVALS AND RESTOCKS
FRIDAY, OCTOBER 10
---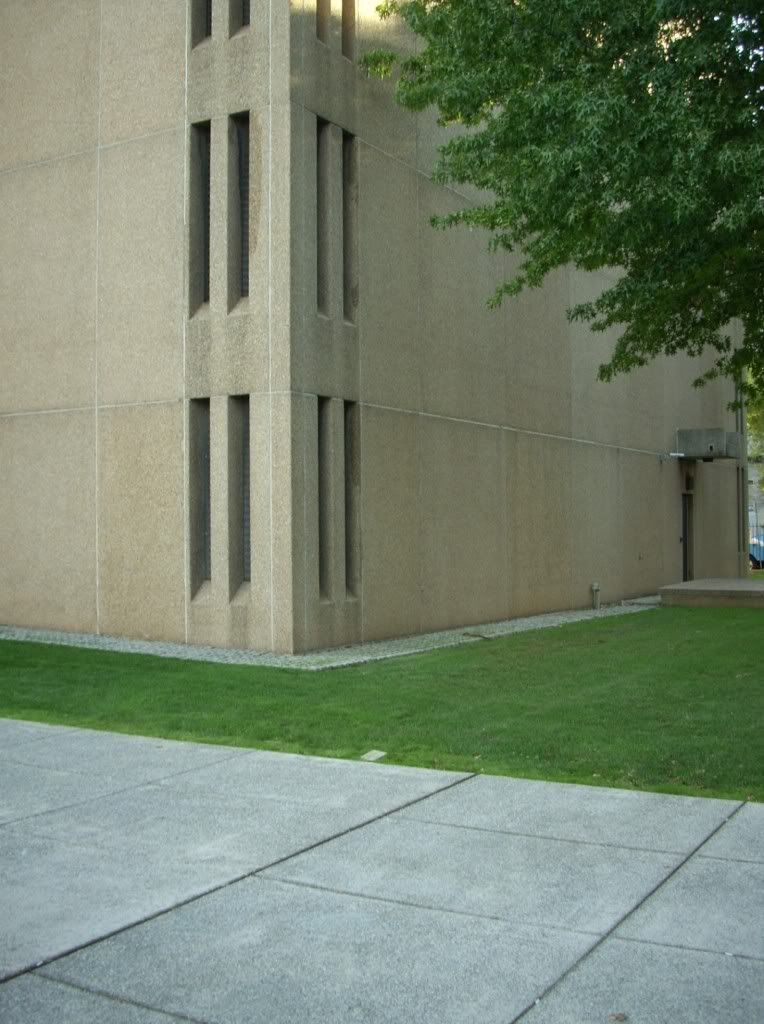 thanks for looking.
hey there! last weeks list was posted on the go and now this weeks list is posted early… what gives? welp, if nothing else, tequila sunrise records can be a bit capricious, so just go with the flow… yaknowwhatimean? besides, there are some big time killers in this weeks update, so i couldn't wait until tomorrow to get the word out. check em out: this weeks top picks… a mountain of one ep2 reissue (a lil expensive, but totally great!), new comp 0f 60/70s french pop on bureau b and the much anticipated betty botox mix cd on endless flight; in hard rock… deluxe import vinyl of the new oasis lp(!); in global sounds… new 'must have' vinyl on the mississippi and sublime frequencies labels; in dubstep… a couple new shackleton 10/12s and a reissue of dem a bomb we by ladybug(!); in dance… a bunch of killer –killer- white labels, new dj deeon, model 500, morgan geist, sascha dive, etc… sooo much stuff! come on by and check em out!
gracias
anthony
as always, many of the titles are in very limited quantity, so if you're interested in anything listed below, feel free to call or email me, I will gladly hold items for up to a week.
prices do not include shipping and handling. for those of you shipping within the continental united states I offer a 5.00usd flat shipping rate for any amount of records and/or compact discs. shipping cost for international orders are calculated on an order by order basis. payments for orders can be made via
paypal
or with a credit card by telephone between 12-6pm/est.
i also offer bike messanger service via timecycle couriers. for the low cost of 10.00usd i can deliver any amount of records and/or cds you wish to purchase to your center city philadelphia location (this includes some parts of south, west and north philadelphia) within two hours (and for those of you who need your records even faster, we also offer 'rush' service for the low flat rate of 20.00usd for any amount of records/cds delivered to you within one hour). of course, we are still more than happy to ship records via the usps within philadelphia. as with the international shipments, orders placed before 5pm/est will ship out that evening and should reach their destination by the following day.
PICKS OF THE WEEK
---
A MOUNTAIN OF ONE- A MOUNTAIN OF ONE EP2 12" (amo, uk)
33.98usd/19.71gbp/24.95eur/3403jpy (approx)
*the uber-hyped a mountain of one manage to more than live up to the talk by delivering their second mini-Lp. this amazing follow up to EP1, EP2 takes the sound even further, featuring five more eclectic balearic prog masterpieces. From Talk Talk, Fleetwood Mac, Brian Eno and Roxy Music - it's all there. Highly recommended. Limited with shiny gold sleeve.
V/A- PARLEZ VOUS POP? CD (bureau b, germany)
18.98usd/11.01gbp/13.93eur/1901jpy (approx)
*Parlez Vous Pop? is a compilation of 16 enchanting songs in broken French from the '60s and '70s. French is the language of love. The words flow as smoothly as a vintage Bordeaux, like the suggestively sweet nothings Serge Gainsbourg whispered into Jane Birkin's ear. Ah, France, famed for laisser-faire, laisser-allez and exquisite cuisine -- something patently lacking in the wirtschafts-wonderful Germany of the '50s and '60s (not to mention the United Kingdom). Songs sung in French were not only pleasant to the ear, they promised a better, more luxurious life. Even chansons laced with melancholy hinted at a certain lightness of heart. Some artists -- or their record labels -- simply wanted to see if they could make an impression on the French market, singers like Roy Black, Mary Roos, Peter Kraus or Freddy Quinn, as well as British stars such as Dusty Springfield and Sandy Shaw. Others, notably Reinhard Frédérik Mey, Caterina Valente, Vicky Leandros, were genuine Francophiles and released entire albums in the French language. For some -- Manfred Krug, Alexandra, Marianne Faithful or Ireen Sheer, for example -- it was more a question of having a bit of fun singing one or two French numbers to include on their LPs. The majority of them may have struggled to perfect their French accent, but the near-misses are perhaps the most charming of all. While some of the German performers get very close indeed, with Marlene Dietrich and Manfred Krug earning particular recognition from their French counterparts, the British singers just cannot roll their "R"s or accentuate the "E" at the end of a word. Elsewhere, Alexandra sounds like an exiled East Prussian and Lys Assia gets her tenses in a twist but ce n'est pas grave -- as long as it swings. The booklet contains liner notes from the unique, magnifique Françoise Cactus, vocalist with the Franco-German band Stereo Total.
BETTY BOTOX- MMM, BETTY! CD (endless flight, japan)
17.98usd/10.43gbp/13.20eur/1801jpy (approx)
*Betty Botox is the re-edit project of JD Twitch of Optimo, and this is his first full-length release. Inspired by his sets with JG Wilkes at Glasgow's Sub Club, Mmm, Betty! compiles hard-to-find proto-"classics" of nu-disco, dub, Kraut, industrial, and electronic. This release starts off with The Jellies, and their track "Jive Baby On A Saturday Night," which is a slanted, bouncy bass-driven and handclap number that is virtually impossible to find anywhere else but here. Next is the Love Of Life Orchestra -- after James Murphy used the original version to begin his own mix CD, many people looked for this record, but the original 12" is mega-rare. This Betty Botox version is mixed with another song, "Don't Don't" from the same 12". A very funny but very interesting re-edit. There's a track by The Residents -- their music is always amusing and difficult to understand. However, after you listen to this re-edit, you will know why JD Twitch picked this song -- it's like an original song by Optimo! Severed Heads are early Australian progenitors of avant garde/industrial from the late '70s, and Pankow are pioneers of EBM/industrial in Italy. Their edited track "Girls And Boys" was taken from their first album produced by Adrian Sherwood. Carlos Peron was a member of '80s Swiss electronic/synth-pop band Yello, and "Et" was taken from a mega-rare limited 12", Frigorex. The UK's Hawkwind are one of the most popular and nameable space-rock bands in the world. Their music has been used on mix CDs by disco dub artists such as Prins Thomas, and the track presented and edited here is a whirling, cosmic, guitar and synth-driven maelstrom. Flying Rhythms is a very well-known jam band in Japan and their track is transformed into a no/disco shaker, driven by bongos. Zed is the project of Bernard Szajner, a progressive/industrial/electronic rock pioneer and inventor of the Laser Harp. His two albums Visions Of Dune and Some Deaths Take Forever have been described by Carl Craig as his all-time favorite electronic records. "Framen" is taken from Visions Of Dune and has been edited by Naum Gabo (Jonnie Wilkes of Optimo). Betty Botox is bound to leave you spaced-out, musically schooled and transformed.
HARD ROCK AND PSYCHEDELIC
---
OASIS- DIG OUT YOUR SOUL 2LP (big brother, uk)
41.98usd/24.36gbp/30.82eur/4205jpy (approx)
*super nice british import vinyl version of oasis' seventh studio album… One wonders what the young, hungry and infinitely profane Noel Gallagher – the yob-poet gob o'the North with a ring of coke crust around his nostrils and a sheaf of era-defining songs stuffed into his back pocket – would have made of his older, wiser and still infinitely profane self these days. From atop his citadel he watches keenly with magpie eyes the comings and goings of a musical landscape he helped to shape. He deigns to descend from time to time to pour scorn where needed or praise where deserved. Occasionally, he gets his band together and they make an album. The album itself tends to be less important than the act of its creation; nobody really expects anything earth-shattering but it's nice to know Oasis are still around, like dormant gods of a bygone era, stirring occasionally in their slumber but never approaching anything like full potency. They're the sort of band a youthful Noel Gallagher, the one whose 'Rock 'n' Roll Star' dreams weren't real quite yet, might have snortingly derided as something unprintable.
Yet, despite the fact he's made it explicit in recent interviews he doesn't give a monkey's what anyone says about Oasis, if there's one thing that strikes you immediately on your first listen to 'Dig Out Your Soul', it's that it sounds like a band not exactly reinvented, but certainly rejuvenated. There's a new-band urgency and invention to it, a sense that Oasis are no longer straining to 'be Oasis'. Take into consideration, for example, the fact there's no big piano anthem, à la 'Stop Crying Your Heart Out', nor yer-my-besht-mates moment like 'Little By Little' or 'Let There Be Love'. The closest we get to a ballad is the floaty psychedelia of Liam's 'I'm Outta Time'. In fact, 'Dig Out Your Soul' is – more or less – the rough'n'ready rock'n'roll album the Gallaghers threaten to make every time the critics are down on their current effort but somehow never get round to.
Opener 'Bag It Up' – complete with a not-so-subtle steal from 'It's Raining Men', of all places – is a pounding rhythmic mess of distorted psych-rock that doesn't sound like the work of a band in their 15th year. It sounds vibrant and cocky and a little bit cheeky, with Liam snarling about having his "Heebiejeebies in a little bag" and "going for a walk with the monkey man" before a coda that fades into a swell of noise. It's still unmistakably Oasis, but it's playful, less obvious and unafraid of going into unexpected places. 'The Turning' continues in this vein by getting into what could technically be classed as a 'groove' (not to be confused with 'going dance', mind), with a verse consisting of a melodic drone of classic Oasis garble ("We live with the numbers, mining a dream for the same old song") that gives way to a climactic BRMC-style pseudo-biblical chorus about rapture and fallen angels. Dark and brooding, it's only part two of a five-song streak that represents the strongest start to an Oasis album in years.
Lead single 'The Shock Of The Lightning' is a pretty good approximation of where Oasis are at in 2008. That same Gallagher swagger still courses through it, but it doesn't have to rely on terrace-chant choruses (of which Noel's probably exhausted himself by now) to get its point across. The Noel-sung 'Waiting For The Rapture' similarly shirks the obvious route, with its ragged 'Five To One' riffage sounding almost like a poppier Queens Of The Stone Age. But let's not marginalise Liam. Of his three contributions to 'DOYS', one is truly inspired, one is merely good and the third is a bit rubbish, albeit in a fun way. The former is 'I'm Outta Time', the album's softest moment, which sounds not unlike a softer, sweeter 'Comfortably Numb' (without all the heroin doom, obviously). Liam's no Morrissey, but what he lacks in lyrical nous he makes up for in sheer audible soul and wide-eyed earnestness. That said, "If I'm to fall, would you be there to applaud?/Or would you hide behind them all?" sounds like it might be directed towards the ever-critical Noel. 'Soldier On', meanwhile, is a doomy, swirling psychedelic march set to a looping blues riff that closes the album in suitably atmospheric fashion, and 'Ain't Got Nothin'' – about his infamous Munich brawl of 2002 – is spirited but a bit inconsequential, with Liam's rasped instruction of "Here's a song, sing along" belying its rather lazy rehashing of the previous album's 'The Meaning Of Soul'. It's one of a handful of duds, of which 'The Nature Of Reality''s cod-mystic quagmire is probably the worst offender, with more vague lyrical clichés about all things on, of and in the mind over a sluggish melody that doesn't really go anywhere. Gem's 'To Be Where There's Life' – another of Oasis' infrequent dabblings with the east – is a bit better, its drone-rock groove (there's that word again) at least a sideways detour into new-ish musical vistas, but it doesn't quite come off. There's the sneaking suspicion that the songwriting democracy installed by Noel to steady the ship after 'Standing On The Shoulder Of Giants' may not always be compatible with quality control.
But just when you worry things might flounder, The Chief crops up with a song as good as anything he's written this century. 'Falling Down' is a distant cousin of both his Chemical Brothers collaboration 'Setting Sun' and 'DBTT''s 'Part Of The Queue' – a swoonsome, blissed-out melody sung by Noel over jaunty, ever-shifting drums. Atone point he declares "We live a dying dream/If you know what I mean". Nope, we've got no idea either, but it's one of those grand Oasis moments where you don't have to. So, where does all this leave them? Well, when you consider Oasis' largest evolutionary leap so far has been using drum loops on a couple of 'SOTSOG' tracks, 'Dig Out Your Soul' sounds like an astounding act of musical creationism. Liam continues to impress as a songwriter, although he's at his best and most inventive when he's at his sweetest. And Noel, for his part, seems no longer bound by slavish devotion to writing typically 'Oasis' songs, with Oasis all the richer for it. But more than anything else, there's a feeling that 'Dig Out Your Soul' might actually be their best album in over a decade. In other words, not quite the fabled, oft-promised "Best one since fookin' 'Definitely Maybe'!" but certainly the best one since fookin' …Morning Glory'. And you never thought you'd hear that, did you? (Barry Nicolson/nme)
GLOBAL SOUNDS
---
GEORGE COLEMAN- BONGO JOE LP (mississippi, usa)
16.98usd/9.85gbp/12.47eur/1700jpy (approx)
*There can only be one Bongo Joe, and that is the incredible George Coleman. Bongo Joe is perhaps the world's only virtuoso player of the empty oil drum, a man so ingenious that he could even turn petroleum refuse into something musical and sublime. Recorded on the streets of San Antonio in 1969 by Chris Strachawitz (Arhoolie Records). Bongo Joe drums on his oil cans with a thunderous, tympani-like effect, while discoursing rambling, insightful and hilariously funny lyrics that are often times more stories than songs. As Joe himself put it, 'I rap but not that bullshit they're putting down now. I play fundamental beat music.' Whether draping his drums with an American flag or washing them in swirls of psychedelic green and red paint, there's something beyond the typical street-corner busker in Bongo Joe's persona, unbridled quality that isn't just musical, but draws on a tradition of pure entertainment. One of the true treasures of the Arhoolie catalog for many years. Try 'Science Fiction,' 'Innocent Little Doggie' (if you think Joe was just a novelty act, listen closely to the poignant insightfulness of the lyrics), 'Transistor Radio' (more wry commentary) and 'Dog Eat Dog.' One of our favorites, available on vinyl for the first time in 39 years.
V/A- 1970'S ALGERIAN PROTO-RAI UNDERGROUND LP (sublime frequencies, usa)
24.98usd/14.49gbp/18.34eur/2502jpy (approx)
*This is Raï music from Algeria as you've not heard it before. In the early 1970s, a new group of singers and musicians were operating on the northwest coast, and what they pioneered was a sound that eventually reached worldwide status by the end of the decade; however, their names are relatively unknown to this day outside Algeria. This crucial and defining period of the development of Raï is criminally ignored and overlooked by Algerian music historians and Raï fans. Due to censorship and government-controlled music diffusion, this scene and lyrical style was forced underground and banned from broadcasts, yet slowly built a small following around the seaside cabarets of Wahran (Oran). This period witnessed the rise of artists such as Groupe El Azhar ("The Flowers" group) and Messaoud Bellemou, who can comfortably be considered the godfather of the modern Raï sound. His group, L'Orchestre Bellemou, rewrote a heritage of centuries by using modern instruments and especially the trumpet, which became, during the 1970s, the backbone of the Wahrani genre. Reinterpreting the gasba melodies on trumpet, Bellemou backed singers such as Boutaiba Sghir and Sheikh Benfissa who carried on the lyrical tradition of their forefathers singing about daily preoccupations and problems as well as love affairs, alcohol, or simply owning an automobile! Toward the late 1970s, Cheb Zergui brought a newer ingredient: an electric guitar with a wah-wah pedal. Thankfully, the late 1960s saw the development of vinyl pressing in Algeria. This new industry allowed many small artists including the Wahrani "scene" to record and release singles documenting their repertoire. This compilation is a selection of this proto-Raï scene's vinyl 45s. This LP is limited to a one-time pressing of 1500 copies on 180 gram vinyl and comes in a full-color deluxe gatefold jacket with photos of the musicians and informative liner notes by the man who compiled it, Hicham Chadly.
DUBSTEP AND FUTURE DUB
---
SHACKLETON- EL DIN: PART ONE/OLDE WOBBLY 10" (mordant music, uk)
13.98usd/8.11gbp/10.26eur/1400jpy (approx)
*Mordant Music spore the shellac once again on 10" vinyl with staunch cohort Sam Shackleton. This will be the third missile from the Nesst involving ol' bones himself with a further one already teed up. 'El Din (Part One)' on the A unfurls in classic Shackleton fashion deploying his compulsive percussive lure followed by the eventual spilling over of bass and swirling atmospheres for which he is renowned. 'El Din (Part One)' throws a blanket over your head from behind and spins you off into the dunes. Over on the AA, Mordant Music continue to chart the uneasy rave wake of 'Hummdrumm' with the descending sequencer labyrinth of 'Olde Wobbly.' This claustrophobic ode to stifled corners in densely packed clubs is filled with strange tunings and forlorn fanfares. One for the wrong moment. Stay perched for the next installment.
SHACKLETON- SOUNDBOY'S SUICIDE NOTE 12" (skull disco, uk)
13.98usd/8.11gbp/10.26eur/1400jpy (approx)
*Shackleton continues to push the musical envelope, reaching beyond the realms of dubstep into some dark fissure of future dread history. Drawing from a familiar palette of beats and bass, 'The Rope Tightens...' scatters rambling paranoiac poetry across a rushing moonscape soundstage, reprised in the brooding storm of '...But The Branch Is Weak.' 'In the Void' adds dashes of ethnic strings to color the darkness slightly, and 'Shortwave' finishes up with a rolling barrage of percussion, subs and icy gusts.
LADYBUG- DEM A BOMB WE 12" (soul jazz, uk)
11.98usd/6.95gbp/8.80eur/1200jpy (approx)
*shop favorite repressed… Kevin Martin (aka The Bug)'s latest electronic/dancehall/dubstep project, Ladybug. Kevin Martin has been releasing killer tech/dancehall/dub as The Bug for the last few years on labels such as Rephlex, Razor X and Fat Cat. Ladybug is his side project featuring female MCs. 'Dem A Bomb We' is a radical reworking of an earlier project with UK dancehall/dubstep MC Warrior Queen. 'Miniaturu De Lulu' is a blast of heavyweight Baile funk dancehall featuring Brazilian MC Deize Tigrana. As well as The Bug, Kevin Martin has released music as Pressure, Techno Animal, God, Ice and his unique mixing of dancehall, noise, grime, hip-hop, dubstep and dubtronica over the years has made him one of the UK's finest artist/producers. This single is the first to be taken from the forthcoming Dynamite Dancehall album featuring UK artists such as Digital Mystikz and Ladybug alongside Jamaican artists such as Beenie Man, Dillinger, Cecile, Lady Saw, and more.
SHACKLETON- SOUNDBOY'S SUICIDE NOTE 12" (skull disco, uk)
13.98usd/8.11gbp/10.26eur/1400jpy (approx)
*Shackleton continues to push the musical envelope, reaching beyond the realms of dubstep into some dark fissure of future dread history. Drawing from a familiar palette of beats and bass, 'The Rope Tightens...' scatters rambling paranoiac poetry across a rushing moonscape soundstage, reprised in the brooding storm of '...But The Branch Is Weak.' 'In the Void' adds dashes of ethnic strings to color the darkness slightly, and 'Shortwave' finishes up with a rolling barrage of percussion, subs and icy gusts.
TRG- POST RAVE BLUES PART 1 10" (tube10, uk)
13.98usd/8.11gbp/10.26eur/1400jpy (approx)
*Subway presents their latest project Tube10, a limited 10" inch series of deep minimalistic sounds within the dubstep spectrum. Just like with Subway, TRG is going to kick off the label with two awesome tracks in true TRG style. First up it's 'Post Rave Blues.' This tune is so complex it sounds like an interlude for something far more bigger. A mixture between house, IDM, dubstep, rave and the atmospheric drum & bass from back in the days. This tune will take you back -- way, way back! On the flip, we find 'Less Music.' This production could easily be the embodiment of the term 'minimalistic' -- upfront TRG breaks getting combined with gentle strings and the ever-so addicting rebel flow.
HOUSE, TECHNO AND DISCO
---
CHEMICAL BROTHERS- HEY BOY HEY GIRL: SOULWAX REMIX 12" (white label, uk)
13.98usd/8.11gbp/10.26eur/1400jpy (approx)
*Previously only available as a download, Soulwax's awesome remix of The Chems' "Hey Boy Hey Girl" now gets a super-limited vinyl outing. This is exactly what you'd imagine a Soulwax rework of this track would sound like - in a good way of course: There's the teasing intro with that anthemic looped vocal and funky samples that slowly build to a a big fat electroid drop that sounds like revving motorbike engines fed into an 808 machine. Then the cut chugs along happily with drop-outs here and arpeggiated keys there building the suspense to another massive breakdown before romping off in an acid house style with Bangalter-esque beats. There are also a couple of non-Chems tracks on the flip - a bouncing acid-tech number and an electronic house rework of Leela James "My Joy". Don't miss out! (piccadilly records)
LINDA LAW- ALL THE NIGHT/NIGHTS IN WHITE SATIN 12" (white label, uk)
13.98usd/8.11gbp/10.26eur/1400jpy (approx)
*This highly sought after, super rare French disco maxi from 1979 is one of those exceptional 12" singles that contains not one but two totally killer tracks. "All The Night" is an electronic disco smash that came to many peoples attention when it appeared on Rub n Tug's Campfire mix back in 2006, a haunting mix of sultry spoken female vocals, hypnotic synth washes and an incredibly catchy synthetic bass line. The flip's "Night's In White Satin" is a lush, sleazy 105 bpm cosmic/Balearic cover version of The Moody Blues classic, the perfect warm-up or after-hours spin.
RADIOHEAD- NUDE / HARROWDOWN HILL: RIPPERTON REMIXES 12" (white label, uk)
13.98usd/8.11gbp/10.26eur/1400jpy (approx)
*Two highly sought after remixes by Ripperton of Radiohead & Thom Yorke with Ripperton's deft touches working in harmony with Thom Yorke's vocals. Deep, minimal retouches that work really, really well.
SOFT CELL- INSECURE ME: PLAYGROUP REMIX 12" (white label, uk)
13.98usd/8.11gbp/10.26eur/1400jpy (approx)
*Never before released Playgroup remixes of the almighty Soft Cell. A proper bleepy techno electro workout akin to one of Mathew Jonson's finest numbers.
HERCULES AND LOVE AFFAIR- CLASSIQUE #2/ROAR 12" (dfa/emi, uk)
15.98usd/9.27gbp/11.73eur/1600jpy (approx)
*cool oldschool sounding chicago acid house that nods at its glittering past without ever being derivative. Co-produced by Andrew Butler and DFA's Tim Goldsworthy at Plantain Studios in the midst of New York City, the twelve brings forth two sides of retro Chicago-style acid house to get the floor rocking.
DJ DEEON- LIKE WE DO 12" (dress 2 sweat, uk)
13.98usd/8.11gbp/10.26eur/1400jpy (approx)
*Call it ghettotech, juke, booty, house, techno, whatever. When it comes to real ghetto music - there's one undisputed master. Along with pals DJ Funk, PJ, Milton and Slugo, Deeon pretty much built the phenomenon now known as ghetto house music. The guy is a legend, and finally his first record on Dress 2 Sweat is dropping. Deeon is one of these super talented producers who sadly doesn't get to release as much new music as the freaks demand, certainly not on vinyl anyways. Recently Dance Mania have been re-releasing a bunch of his classics, and you can find some MP3s on Juke Trax but this guy is sitting on literally hundreds, maybe even thousands of unknown bangers that just need to be out there. The first track on this EP samples the DJ Kool classic "let me clear my throat," using Kool's looped vocals laid over some classic juke beats and ghetto strings. This one sends the crowd totally insane and has already been club tested and approved by techno demi-gods Ben Sims and Dave Clarke. Flip over for the "Hit Em Remix," a re-work of one of Deeon most in demand tracks originally released on Pro-Jex in 2002 via the "Workin' EP." Classic rhymes like "face down ass up" are added to new Deeon verses in an all out 4x4 club banger that will appeal to techno and ghetto heads in equal measure. "Put It In Yo Mouf" features DJ Funk and you know what's gonna happen when these two heavyweights collide. Limited edition of 500.
MODEL 500- STARLIGHT 12" (echospace, usa)
12.98usd/7.53gbp/9.53eur/1300jpy (approx)
*One of Detroit's most respected names, Mike Huckaby serves up a floor-burning epic with his "S Y N T H" mix of Juan Atkins' classic, "Starlight." It opens with shards of metallic chords, colored in deep analog emotion and Mike's expert use of the legendary Waldorf Wave synthesizer. After the smoke clears, we're morphed into subversive ambient territory with Intrusion's ambient voyage in which a single chord evokes an ocean of emotion. Slow-motion metamorphosis. Love in lo-fi. Stunning.
MORGAN GEIST- DETROIT 12" (environ, usa)
9.98usd/5.79gbp/7.33eur/999jpy (approx)
*Detroit is the first single from Double Night Time, the album from Morgan Geist and his first solo artist album in over a decade. It features two epic, gorgeous remixes from Grammy-nominated remixer Carl Craig and features vocals from Jeremy Greenspan of Junior Boys. After turning the dance music world on its head with his Metro Area project (alongside collaborator Darshan Jesrani) and mining rare disco gems with the seminal obscure disco DJ mix Unclassics (2004), Geist decided it was time to turn his attention to a solo album. 'Detroit' is the lead song from the album and (as careful listeners may discern) is based loosely on '24K,' Geist's cult classic track from 2001 (taken from the Super EP and recently covered by The Whitest Boy Alive for their performances, a 7" release and almost 400,000 downloads from their MySpace page). The new, wistful lyrics (further emphasized by Greenspan's evocative delivery) and melancholy feel (an ode, certainly, to the electronic music of Detroit itself) create a potent combination when contrasted against Geist's meticulous production and trademark grooves. A native of the city for which the track is named, Carl Craig is a world-renowned remixer and was definitely the man for the job of tackling 'Detroit.' Geist is a long-time Craig fan, and he knew the remixer was already adept at working with Greenspan's vocals (it was Craig's remix of Junior Boys 'Like A Child' that received the Grammy nomination for Best Remix). After many revisions, Craig finally created two remixes that combined elements of all of his previous efforts. The 'c2RMX1' remix is a full-on stormer in the classic C2 instrumental style (and featuring occasional MC'ing from the man himself!). The 'c2RMX2' remix is just as devastating for the floor, but packs the emotional punch of retaining Greenspan's vocals and Geist's original chord progressions and melodies.
BUTCH- PAPILLON 12" (great stuff, germany)
13.98usd/8.11gbp/10.26eur/1400jpy (approx)
*To announce the release of his debut album Papillon, the Turkish-German wonderboy Butch choose these four brand new dancefloor weapons to introduce the full range of different styles and sounds of his album. From deep and warm house to cool tech-house and rocking peak-time techno... this guy knows it all.
SASCHA DIVE/JOHNNY D- MIDNIGHT BLUES 12" (love letters from oslo, germany)
13.98usd/8.11gbp/10.26eur/1400jpy (approx)
*With Sascha Dive and Johnny D. the Oslo sub-label serves up two exceptional artists on rare-becoming black gold. 'Midnight Blues' is a deep, groovy track produced by Sascha. Some background vocals charmingly push the track forwards into a world where soulful reduction meets classic house grooves. With 'Pako Mana,' Johnny D. shows us his source of inspiration, which is based on funk, soul and loads of deepness. It's a track that's characterized by its musicality and feel for groove. An odyssey of ecstasy.
STEFAN GOLDMANN- WOLVERINE/FIVE BOROUGHS 12" (mule electronic, germany)
13.98usd/8.11gbp/10.26eur/1400jpy (approx)
*This is Berlin-based producer Stefan Goldmann's debut release on Mule Electronic and it is a single cut from his first mix CD. "Wolverine" is a stunning production with a unique, playful, melodic touch. "Five Boroughs" is dark and experimental like the score to a horror movie. Stefan plays regularly at Panorama Bar (Berlin), Loft (Barcelona), Fabric (UK), Apt (NY), as well as touring throughout Europe.
FOOG- DECLINATION 12" (mule electronic, germany)
13.98usd/8.11gbp/10.26eur/1400jpy (approx)
*shop favorite restocked… Foog is a project by Yukihiro Fukutomi. He is a very popular Japanese house DJ/artist with releases on JCR, King Street, and File Records. He has released more techno stuff than usual under this name and has released two albums from File Records (Sony) in Japan and three limited 12"s that were sold out immediately when they were released. His past release was supported by Carl Craig and Loco Dice.
V/A- STOCKS ON DECK 12" (mule musiq, germany)
13.98usd/8.11gbp/10.26eur/1400jpy (approx)
*A1: Linda Law/Nights In White Satin B1: Chris&Cosey/Walking Through Heaven. After the first mix CD by Force Of Nature Force Behind The Power, one of the biggest vinyl collectors in Japan KZA (one of Force Of Nature) came back with his first solo mix CD. The last mix CD was like a part of their usual peak time selection in the club, but this time KZA mixed his favorite and typical Force Of Nature's cosmic style. It's from a Lindstrøm, the release from Eskimo Records to John Daly as more underground selection and some of his favorite old stuff like a 'B.W.H.' and 'Chris&Cosey.' On the sampler 12", is the first-time reissue of underground French disco Linda Law/'Nights in White Satin.' The original French press 12" was mega rare, but this song is simply a good song, not only rare.
K.A.T.O.- DISCO TECH 12" (nu groove, uk)
14.98usd/8.69gbp/11.00eur/1500jpy (approx)
*Five Track ep originally released on Nu Groove Records (New York) in 1990 - written, produced, mixed and orchestrated by Ronald Burrell, packaged in original silver / red label.
SUGARHILL GANG- RAPPERS DELIGHT 12" (sugarhill, uk)
13.98usd/8.11gbp/10.26eur/1400jpy (approx)
*nice british reissue of this all time classic…
GRANDMASTER FLASH & MELLE MEL- WHITE LINES 12" (sugarhill, uk)
13.98usd/8.11gbp/10.26eur/1400jpy (approx)
*nice british reissue of this all time classic…
BLOC PARTY- MERCURY: CSS REMIX 12" (wichita, uk)
14.98usd/8.69gbp/11.00eur/1500jpy (approx)
*white label promo with killer mixes by CSS, Hervé and Flosstradamus.
GIFT CERTIFICATES
---
gift certificates are always available in any denomination and come in a envelope ready to be stocking stuffed, slipped into pockets or dispensed in any way you see fit. they can be paid for in cash, credit card (visa, master card or discover) or paypal in person, phoned in or via email. gift certificates not paid for in person can either be mailed to you, or we can keep it in shop if the recipient plans to use it for mail-order.
ADDRESS
---
tequila sunrise records
525 w. girard avenue
(btwn 5th and 6th streets)
philadelphia, pa 19122
SUBWAY: blue or orange line to girard ave TROLLY: 15 to 5th street BUS: 57 to girard/3rd-4th st; 47 to girard/7th-8th st.
MAP
t/us: 1215 965 9616
t/uk: 0203 004 8357
e:
ajv@tequilasunriserecords.com
u:
www.tequilasunriserecords.com
m:
www.myspace.com/tequilasunriserecords
b:
www. tequilasunriserecordshop.blogspot.com
f:
www.brownstoner.com/brooklynflea/
HOURS
---
monday: closed
tuesday: 12:00-6:00pm/est
Wednesday: 12:00-6:00pm/est
thursday: 12:00-7:00pm/est
friday: 12:00-7:00pm/est
saturday: 12:00-6:00pm/est
sunday: 12:00-6:00pm/est
---