NEW ARRIVALS AND RESTOCKS
FRIDAY, OCTOBER 17
---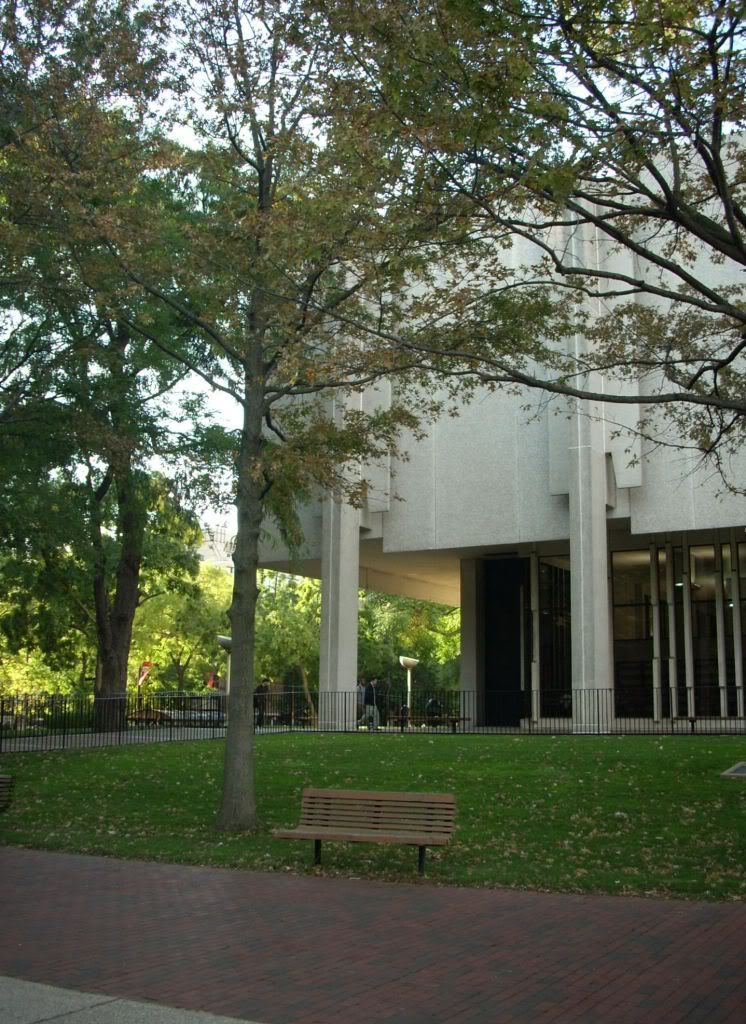 thanks for looking.
what's happenin'? another week and another killer batch of records and cds, that's what! at the top of this weeks list are a couple of choice picks: eskimo's new essential cosmic balearic beats cd (as well as the vinyl versions available as three separate 12"s… with bonus vinyl only material no less) and a deluxe reissue of the factory anthology (true, the band only released 2 singles and one unreleased acetate cut, so it's a short anthology… but man, some of the best british mod/psych to ever grace my ears! ever!!!)… cold sun reissued on vinyl (!)… a ton of great new avant garde releases… most of 'em from/or connected to PHL. go figgy… and then there was house… music… soo many good dance titles in this week: new and restocked rubber room edits, new titles on get physical, great stuff, mule musiq, tiny sticks, etc… so many good sounds, you gotta come on down and check em out!!!
gracias
anthony
as always, many of the titles are in very limited quantity, so if you're interested in anything listed below, feel free to call or email me, I will gladly hold items for up to a week.
prices do not include shipping and handling. for those of you shipping within the continental united states I offer a 5.00usd flat shipping rate for any amount of records and/or compact discs. shipping cost for international orders are calculated on an order by order basis. payments for orders can be made via
paypal
or with a credit card by telephone between 12-6pm/est.
i also offer bike messanger service via timecycle couriers. for the low cost of 10.00usd i can deliver any amount of records and/or cds you wish to purchase to your center city philadelphia location (this includes some parts of south, west and north philadelphia) within two hours (and for those of you who need your records even faster, we also offer 'rush' service for the low flat rate of 20.00usd for any amount of records/cds delivered to you within one hour). of course, we are still more than happy to ship records via the usps within philadelphia. as with the international shipments, orders placed before 5pm/est will ship out that evening and should reach their destination by the following day.
PICKS OF THE WEEK
---
V/A- COSMIC BALEARIC BEATS VOL.1 CD (eskimo, belgium)
18.98usd/10.99gbp/14.03eur/1915jpy (approx)
*absolutely killer and fun cd, for vinyl, see the dance section below… The Eskimo label presents the first volume in a series dedicated to cosmic Balearic beats. This trans-global intergalactic funk odyssey starts with Stratus' disco-fied, cowbell ringin'. The duo is comprised of Mat Anthony and Martin Jenkins, respected producers and remixers who have re-worked the music of Serge Gainsbourg, Kylie, Playgroup and Calexico, amongst others. We then hook up with Phoreski aka Neil Dunn who also runs his own Fat Fuk Records while having his disco-cake and eating it as Richard Gateaux. Coyote then get in on the action as veteran DJs Timm Sure and Ampo, right before Solar Disco label-head Maelstrom presents his exclusive cosmic disco vision. Homerun sees the guitar-playing, electronic producer Laurent Grauwels hark to his '80s roots, while Bottin takes it back with his blend of '70s disco, early '80s electro, and horror-disco. Rubber Room (aka Disco Devil label runners Skinny Joey and Ferre) deliver one of the standout tracks on the compilation with the superb Italo-infected "Cockroach" and Massimiliano Pagliara continues the strong Italo influence with his collection of analogue synths and drum machines. Spektrum are one of the more well-known names popping up on this exclusive compilation and here we see DJ Cosmo get to grips with the gorgeous vocal refrain of "Fit Together." Then we have Lullabies In The Dark get their lips around an ice cold, staccato funk-filled number while Igor Skafar aka Ichisan gets his retro-futuristic-space-funk together. Things round off in fine style as the fast-rising duo of Sasha Crnobrnja and Alex Gloor aka In Flagranti present some rolling disco-funk against the stunning, slo-mo, chord-laden funk of Lovelock. Roll down the windows, turn the stereo up and let the cosmic Balearic beats flood in.
THE FACTORY- PATH THROUGH THE FOREST LP (guerssen, spain)
27.98usd/16.20gbp/20.68eur/2824jpy (approx)
*shop all time favorite available again (if i were one for 'top ten lists', the song red chalk hill would be in the top five), this time in what appears to be the nicest version yet… '60s UK freakbeat legends get a new legit re-release of their complete available recordings and Guerssen is the proud new home for them. A real cult freakbeat and psychedelic group, well-known for such all-time classics as 'Path Through the Forest' and 'Try a Little Sunshine,' Factory released only a couple of 45s (both of them obscenely rare and costing big $$$ when showing up). Here we get the four tracks appearing on these 45s, plus a couple tracks taken from acetates (killer covers of Family's 'Second Generation Woman' and Fairport Convention's 'Mr. Lacey'), as well as a new mix of 'Path Through The Forest' that includes the original, different psychedelic effects that were supposed to make it to the original release but were dropped out by the MGM label supervisor. Remastered sound (only beware, 'Second Generation Woman' comes from a destroyed acetate!) and with liner notes by Factory's producer Brian Carroll.
HARD ROCK AND PSYCHEDELIC
---
LOS FLIPPERS- PRONTO VIVIREMOS UN MUNDO MUCHO MEJOR LP (guerssen, spain)
29.98usd/17.36gbp/22.16eur/3026jpy (approx)
*One of Colombia's better known '60s and '70s groups is Los Flippers. But few people outside Colombia knows about this wonderful 1973 album they did. It's probably because it was self-released by their leader Arturo Astudillo's own label rather than the bigger labels they used before, hence low sales. But in any case, it's no doubt a great album that must be heard. The music on this album is quite special, as it blends psychedelia with progressive sound and soul as well. With very good production, here we find Los Flippers at their peak of inspiration and being now a bunch of very experimented musicians. The result is much more mature than any of their previous works, of course, and they really achieved a sound that ranges with any supergroup. With all original compositions, except a Buddy Miles cover, they used a good dose of psychedelic effects and some tasty horns as well. As an addition, this first ever reissue comes with a killer bonus track from an earlier 45, with a killer sound reminiscent of Iron Butterfly. Remastered sound from tapes (except the bonus track), and insert with liners by Arturo Astudillo.
WARLUS- SONGS LP (guerssen, spain)
29.98usd/17.36gbp/22.16eur/3026jpy (approx)
*Released as a private edition of only 200 copies in 1977 on the Joint label (but recorded two years earlier, in 1975), Warlus' Songs could be regarded as the king of all French '70s obscure private pressings. Warlus was the brainchild of young musician Richard Maubert, who created a mini-masterpiece of twisted, melancholic, fuzzed-out psychedelic-pop, with a charming homemade sound/production and druggy atmosphere. Sung in English, it also brings to mind other obscure USA private pressings like Kath. This is a very special record that will appeal to both psych aficionados and fans of '70s DIY weirdness. If you like other French private pressings like Dandelion and Les Temps Heureux, you'll be amazed when you hear Warlus. The reissue includes liner notes and pictures. Carefully remastered from a clean original copy (master tapes were lost in time), and done under permission of Richard Maubert.
COLD SUN- DARK SHADOWS LP+10" (world in sound, germany)
57.98usd/33.57gbp/42.91eur/5868jpy (approx)
*Vinyl version. Packaged in a luxury foldout cardboard cover, like Dragonwyck, Phantasia or Mystic Siva, and contains an extra 10" bonus record and an extended booklet/insert with liner notes by Jello Biafra plus rare photos and other surprises. First time available on CD, Cold Sun from Austin, Texas was recorded in 1970 in the legendary Sonobeat studios, where the Mariani and Johnny Winter first LPs were produced. The Cold Sun band are considered contemporaries of Velvet Underground and The Fugs, often listed as being in a similar vein but inspirations for this unique piece actually go back to the desperate, haunted Joe Meek. All songs lyrically express dark, mystic poetry with the true '60s psychedelic floating/distorted fuzz spirit presented in short compact mini-epics along with several mind blowing long tunes, such as 'Ra-Ma' (11 min.), 'Here In The Year' (9 min.) and 'Fall' (7 min.). Discovered by Rockadelic Records of Dallas, Texas in 1991, the Dark Shadows album saw the light of day the next year as a limited LP version, to become today one of the most important and revered US psychedelic underground albums from the early '70s. Rockadelic heard it in the form of an old scratchy acetate that one of the Cold Sun band members had made in order to be able to play the recording at friends` parties on their turntables. The acetate only contained 2/3 of the songs but so greatly impressed them that Rockadelic managed together with bandleader Bill Miller to release the complete sessions from master tapes. Autoharp wizard Miller eventually spearheaded Roky Erickson's international debut as the Cold Sun band joined forces with Roky in 1974 and became BliebAlien, later evolved into The Aliens and backed Roky on his famous albums and historical concerts. Carefully remastered from the master tapes, this album will bring new rewarding listening experiences in expanded fidelity, plus 2 unreleased non-album songs, authentic Live/Concert recordings of 'Live Again' (10 min.) and 'Mind Aura' (7 min.). The fidelity of these reel to reel live recordings is also remarkable. The CD and Vinyl issues will both have an extended booklet/insert with liner notes by Jello Biafra plus rare photos and other surprises. According to Patrick (Lama) Lundborg from Lysergia.com: 'Best Rockadelic LP ever, and in my opinion the best Texas LP of the time.' Enjoy this ONE-HOUR psychedelic Happening, a 'must-have' '60s/'70s heavy uber-psych masterpiece!
AVANT GARDE AND BEYOND
---
JAZZHEADS- AVANT WOT NOT CD (1k recordings, usa)
11.98usd/6.94gbp/8.85eur/1209jpy (approx)
*This 10th anniversary re-release of the seminal nyc/philly jazzfunkdrumnbass underground classic avant wot not featuring Ari Hoenig, Chris Cuzme, Tim Motzer, and Ben Bocardo with special guests. Finally, you can have avant wot not in your collection or buzzing away in your i-pod.
NUCULTURES- BUTTERFLIES, ZEBRAS, AND MOONBEAMS 2CD (1k recordings, usa)
17.98usd/10.41gbp/13.29eur/1814jpy (approx)
*Not only is it becoming increasingly hard to find an album that runs the gamut of several different musical styles, but all-encompassing double albums are even more of an anomaly in this day and age. But the Philadelphia collective Nucultures is not your average, ordinary band. On their 2007 two-disc set, Butterflies, Zebras, and Moonbeams, the group (which is comprised of lyricist Ellie Perez, guitarist/producer Tim Motzer, and bassist/songwriter Barry Meehan -- all of whom also contribute vocals) issues a true musical potpourri. With a largely laid-back feel throughout and a mixture of electronic and acoustic instruments (additional players lend a hand), many of the songs sung by Perez are equally jazzy and sultry -- and slightly Portishead-esque -- especially such standouts as the album opening "Night Is Beautiful" and "Behind the Moon." But even Nostradamus couldn't predict the group's next move, as they manage to touch upon electro-acoustic-folk ("Think I'm Losing It"), breezy meditations ("Mind Dunes"), and soundscapes ("Amorphous Lake") -- all the while managing not to lose the listener. If it's laid-back but unpredictable pop that is equal parts jazz and trip-hop that you're after, Nucultures' Butterflies, Zebras, and Moonbeams will most definitely not disappoint. -- Greg Prato/amg
NUCULTURES- THE ZEBRAMOON REMIXES CD (1k recordings, usa)
11.98usd/6.94gbp/8.85eur/1209jpy (approx)
*featuring remixes of songs from the critically acclaimed 'butterflies, zebras, and moonbeams' album featuring ELLIE PEREZ and TIM MOTZER with remixers from around the world including Tleilaxu, Enrico Marani, Tilomo, the Society, Jeff Sharel, Soy Sos, and Man from Nowhere. produced by tim motzer
SECRET VOICES- NO TIME FOR SILENCE CD (1k recordings, usa)
11.98usd/6.94gbp/8.85eur/1209jpy (approx)
*epic compositions and improvisations from this world collective of poets and musicians--conceived by producers tim motzer and enrico marani (reggio emilia)--colliding ambient, dub, free jazz, classical, and electronics laced with guitar feedback and loops along with the eclectic and sublime poetry of ursula rucker, rich medina, elliott levin (philadelphia), kalaf angelo (lisbon), and adriano englebrecht (rome) with mesmerizing results. musicians elliott levin, tim motzer, enrico marani, barry meehan, jeremy carlstedt, and gloria justen all contribute tremendous musical expression to this momentous dark cinematic vision. cover paintings by stefano ricci. mix translation by jeff chestek with tim motzer.
TILOMO- SOFT LUNCH CD (1k recordings, usa)
11.98usd/6.94gbp/8.85eur/1209jpy (approx)
*Not purely ambient and not purely dance-oriented, guitarist Tim Motzer's latest effort, Tilomo is a project that speaks volumes by stating things subtly. Released on his own 1K imprint [a name that may or may not be paying homage to the undisputable kings of subtle click'n'pop, 12K], "Soft Lunch" sees the man turn it down a notch and still come out miles ahead of the competition. For a man who's been involved with projects such as Nine Horses, Ursula Rucker, Burnt Friedman, Jaki Liebezeit and King Britt, Motzer is one busy individual. Here, he shows off a more docile approach to music, where the details make all the difference in the world. Halfway through "Spellbound", he uses what could pass for pan-flutes to induce moments of tranquil glory, while "Gelid" is heavy on percussion - real and manipulated - that moves the piece along in some interesting directions. When they make an appearance, beats are hushed and delicately strung out. "Chi Moto" features just a tinkering beat that is on high-end of the spectrum and features the mandatory soothing triangle. Closing number "After They've Gone" is a droopy, drooling and float-in-space concoction which features the sounds of slide guitar being tuned in and out. Sounds perfects to keep your mind occupied for the voyage into the nether regions of your own consciousness. - gazeta
COMOROS- COMOROS LP (fedora corpse, usa)
14.98usd/8.67gbp/11.07eur/1512jpy (approx)
*Every sound is engulfed in huge washes of analog delay and spacious reverb. The resultant sound is smeared and blurred to the point of abstract beauty without the usual instrumental signifiers. When identifiable voices (synth squiggles here, bass drones there) do emerge, they simply provide landmarks to help us catch our breath before sliding back into the beautiful murk. --foxy digitalis
GÖTE- GÖTE LP (fedora corpse, usa)
14.98usd/8.67gbp/11.07eur/1512jpy (approx)
*After releasing many songs in a wide variety of formats, Göte has finally found its way onto the turntable. ...way beyond their previous outputs of free-metal zone-mulch with a red vinyl vision-dump of brain-gnarl heaviness...Very fucking great. -- bull tongue/arthur magazine
BURNT FRIEDMAN & JAKI LIEBEZEIT- SECRET RHYTHMS 3 LP (nonplace, germany)
18.98usd/10.99gbp/14.03eur/1915jpy (approx)
*Previously released on CD by Nonplace, this is the third release in Burnt Friedman & Jaki Liebezeit's collaborative Secret Rhythms series. The instrumental titles of SR3 dispense with soloist actions and dominant actors. All the voices and elements, which perform a circling movement forward like links in a chain, enjoy equal rights. The material finally emerges in the concentrated form of 5-10 minute songs, exploring territory beyond the current style reproductions, that is to say: remote from retro or recycling! Secret Rhythms 3 was tapped from the instruments with the maximum possible degree of immediacy, and psychedelized by Friedman's notorious dub technique. Other musicians include Hayden Chisholm, Tim Motzer, and Joseph Suchy.
BURNT FRIEDMAN & JAKI LIEBEZEIT- UNLIMITED EDITION 12" (nonplace, germany)
12.98usd/7.52gbp/9.59eur/1310jpy (approx)
*restocked… Burnt Friedman and Jaki Liebezeit (Can) present two new pieces as a pre-taster of their third album. Both musicians share a preference for so-called secret rhythms, which means that the rhythms are not hidden but less common, often foreign to Western culture. The two adventurous arrangements unfold an uncommonly hypnotic effect for respectively 10 minutes: a monstrous production, tapped from the instruments with the maximum possible degree of immediacy, and psychedelicized by Friedman's notorious dub technique.
EMBARKER- EMBARKER LP (send help/malleable, usa)
14.98usd/8.67gbp/11.07eur/1512jpy (approx)
*Philly like most cities has a noise scene lurking in the basements documented with stacks of small edition cdr's and cassettes. Most efforts can simply be filed away but thankfully patience prevails once this first album from Embarker hits your turntable.
The solo recordings of Michael Barker (of George Steeltoe Ensemble and Sharks With Wings) possess a vocabulary and artistry no less extreme than the path that preceded but yet are imbued with a rare intelligence and complexity. Much in the way SPK or Whitehouse were able to craft mangled slabs of venom into a cohesion worthy of repeated visitation, this album seethes with a delicious blend of alienation and anxiety.
Max/MSP incursions are cast into a kitchen sink warmth where strange strings, disembodied voices, and torrents of circuit-bent feedback volley against an overall sense of panic. With standout tracks for this reviewer being: "Resident Beardo" and "Invisible Yarmulke".
A numbered edition of 300 finished off nicely with crisp loud mastering and hand-silkscreened covers. One can only hope that with this release Embarker now receives a much deserved dose of recognition and opportunity beyond what Philly can offer. -- andy giles/tequila sunrise
HOUSE, TECHNO AND DISCO
---
RUBBER ROOM- HIPPIE DANCE 12" (disco devil, belgium)
13.98usd/8.10gbp/10.33eur/1411jpy (approx)
*After a brilliant release on Mindless Boogie the Rubber Room guys are here again with another two slices of great leftfield dance music. On the A-side we've got an edit of a very hard to find cosmic classic, recut and refreshened for your listening pleasure, sounds great! Over on side B there's another winner, Holger Czukay on synths and some very touching vocals on top. Essential!
RUBBER ROOM- RUBBER ROOM RERUBS 12" (disco devil, belgium)
13.98usd/8.10gbp/10.33eur/1411jpy (approx)
*shop favorite restocked… Two cosmic tracks, this time on the Disco Devil label, done by Rubber Room. Runner-up is a Baldelli favorite, great space rock for the dancefloor. Flip to the other side for a more gentle feel, great summer vibes. Killer!
V/A- COSMIC BALEARIC BEATS SAMPLER PART 1 12" (eskimo, belgium)
13.98usd/8.10gbp/10.33eur/1411jpy (approx)
*Part 1 of a 3-part 12" sampler of Cosmic Balearic Beats Vol. 1, featuring tracks by In Flagranti, Bottin, and Lullabies In The Dark.
V/A- COSMIC BALEARIC BEATS SAMPLER PART 2 12" (eskimo, belgium)
13.98usd/8.10gbp/10.33eur/1411jpy (approx)
*Part 2 of a 3-part 12" sampler of Cosmic Balearic Beats Vol. 1. Featuring tracks by Spektrum, Cosmo, Phoreski, Rubber Room, and Stratus.
V/A- COSMIC BALEARIC BEATS SAMPLER PART 3 12" (eskimo, belgium)
13.98usd/8.10gbp/10.33eur/1411jpy (approx)
*Part 3 of a 3-part 12" sampler of Cosmic Balearic Beats Vol. 1. Featuring tracks by Maelstrom, Lovelock, Coyote, and an exclusive vinyl-only track by Brendon Moeller.
M.A.N.D.Y. VS BOOKA SHADE FEAT. LAURIE ANDERSON- O SUPERMAN REMIXES: VINYL 2 12" (get physical, germany)
13.98usd/8.10gbp/10.33eur/1411jpy (approx)
*The second remix 12" of Laurie Anderson's "O Superman" is kicked off by Audiofly X with a lean minimal techno rendering. Felix Da Housecat underpins the original with dramatic strings and ominous piano. Robag Wruhme constructs a shimmering minimal techno fantasia, full of microscopic detail.
LUTZENKIRCHEN- ALL THAT JAZZ 12" (great stuff, germany)
13.98usd/8.10gbp/10.33eur/1411jpy (approx)
*Second Great Stuff release in 2008 for Munich's mastermind Lützenkirchen after the highly acclaimed Paperboy earlier this year. And yeah, this guy keeps on surprising us all. Not only with his massive output in between all his worldwide club and festival gigs. But also with his ongoing creativity which now leads in a sophisticated jazzy tech-tune. French shooting star Popof delights again with his two very different interpretations, all perfectly crafted for the main floor.
SHINEDOE- IBO GROOVES 12" (intacto, germany)
13.98usd/8.10gbp/10.33eur/1411jpy (approx)
*Intacto Records spotlights label owner and techno diva, Shinedoe. "Ibo Grooves" is a warm European peak-time track combined with her Afro groove straight from Iboland in West Africa. "Back In Tha Days" brings it to a deeper trip, but still has that jacking Chicago vibe, like back in tha days. Played by 2000 And One.
LAVERNE RADIX- SAY IT/DICK CONTROL 12" (love letters from oslo, germany)
13.98usd/8.10gbp/10.33eur/1411jpy (approx)
*Dear John, Hope you remember me, its Laverne Radix. I'm in Oslo now. Sometimes it gets cold but in my mind I hear the PA pounding of Dick Control. You were right, it's for life! And that keeps me hot at night. You & me were getting down last summer to that low end bass and the hi-hats, scattered all around my body, got us closer. We were sweating so bad. I didn't want to say it, but p.s. I love you. Always, Laverne
BONAR BRADBERRY- DUNGEONS 12" (mindless boogie, belgium)
13.98usd/8.10gbp/10.33eur/1411jpy (approx)
*Mindless Boogie brings another cheeky edits bundle which sidesteps the obvious. This time with Bonar Bradberry (Red Music) behind the knobs. Another gem for the boogie repertoire!
DAS ETWAS- ESCAPE FROM SCAPEGOAT 12" (mule musiq, germany)
13.98usd/8.10gbp/10.33eur/1411jpy (approx)
*DJ Harvey Children 'Foolish Felix' and the most well known keyboard player in U.K. disco scene 'Pete Z' aka Das Etwas returns to Mule. Last 12" International News was a big favorite of Ivan Smagghe. The title track 'Escape from the Scapegoat' is a dirty new wave disco track and it's one of the most danceable tracks here. If you love Smith N' Hack, Prins Thomas etc., you will love this track. 'Chicago Halal' is a wild progressive rock sound and you will listen to fantastic Pete Z's keyboard melody on 'Lick The Nose.'
MARCELLO GIORDANI- RESPECT YOURSELF 12" (mule musiq, germany)
13.98usd/8.10gbp/10.33eur/1411jpy (approx)
*Second release of Marcello Giordani on Mule Musiq. 'Respect Yourself' is a classical feeling Italo disco track, with a dramatic melody and typical Italo disco synth. This track is already a big favorite of Daniel Wang. Maybe you can imagine very easily what this track sounds like. Great 'Naughty (Moodmusic)' remix is simply wonderful and more clubby than the original. Many people who already listened to the remix love it and it will be a classic Mule Musiq release.
STYLE OF EYE- DUCK, COVER & HOLD PT.2 12" (pickadoll, sweden)
13.98usd/8.10gbp/10.33eur/1411jpy (approx)
*Linus Eklow aka Style Of Eye presents part two of a two-part taster of his debut album Duck, Cover & Hold.
MARSHALL JEFFERSON VS NOOSA HEADS- MUSHROOMS: ORIGINAL RE-EDIT + TONI RIOS & ANDRE WALTER REMIX 12" (soap, germany)
12.98usd/7.52gbp/9.59eur/1310jpy (approx)
*If a title is still current after ten years, it should be republished. Not a citation but just a declaration, which fits perfectly the album being negotiated. Even after ten years, 'Mushrooms' has not lost its flair. To re-launch Soap Records, the original 'Mushrooms' along with three refined remixes distributed on two maxis have been reissued. The first maxi featured among the original version also a remix by Toni Rios and Andre Walter. The duo produced together already in the '90s and along with Chris Liebing they brought Soap Records to life. Also, they published the Traveller project at the legendary label Harthouse. Two years ago, after years of successful involvement with other projects, among others, the Danza Electronica and Stigmata, the two found their way back together to the studio. Their first joint long player is planned to appear next year, after contributions for the recording series on Kompakt. During their deep mix, the vocals of Marshall Jefferson have been changed and the two are now including a straight techno stomper, which goes deep, as the name already perceives it.
DFLEX- WALTZ REMIXES 12" (tiny sticks, france)
13.98usd/8.10gbp/10.33eur/1411jpy (approx)
*Dflex is the project from house music aficionado and X-Press 2 member Diesel and Restless Soul producer Felix Hopkins. Both have been involved in electronic music long enough to understand the finer points of what's needed to create something of substance and with Dflex they have formed a platform to explore their love of house music, techno and jazz. Here we have their debut single, Waltz, remixed by two very talented producers; Switzerland's Kawabata (aka Lexx) and U.S. producer Dave Aju. Both offer outstanding offerings for those who like it deep.
GOLDWILL- ONE BILL: SASCHA DIVE REMIX 12" (was not was, germany)
13.98usd/8.10gbp/10.33eur/1411jpy (approx)
*Goldwill are Flat and Wordandsound teammates Henry Behring and Ralf Schmidt, best known for their recent release on Kollektiv Turmstrasses Fab -- Musik Gewinnt Freunde. After DJing and trying to produce music since basically their childhood days, Ralf started his career first with individual productions, recent examples are two killer remixes including DOP's track 'The Hype' together with Marc Schneider and the 'Body Rework' on Rotary Cocktail, they started to work on music together. It simply made sense. Same flat, same work, plenty in common. And what they do is easily setting its own standard -- music as we want and love these days -- classic and modern in the same vein: 'One Bill' is a deep and organic house track with a restrained bassline and live percussions, driving on and on. A subtle melody slowly develops, bouncing playfully between the beats and a modulating vocal. It's naturally making an easy debut on Wasnotwas. Shouts to Mr. Sascha Dive (Deepvibes) who made a strong remix which builds tension by using an edgy and more reduced housefeel, slowly developing and highly hypnotic.
MAGAZINES AND BOOKS
---
ARTHUR- #31 OCTOBER 2008 MAGAZINE (arthur, usa)
0.00usd/0.00gbp/0.00eur/0.00jpy (approx)
*On the cover: Rachael Hughes and Nathan Shineywater of Brightblack Morning Light. Features: Star Power: At home in New Mexico with sunbaked psych duo Brightblack Morning Light; Everybody Was A Star: On May 10, 1968 Sly & The Family Stone opened two shows for the Jimi Hendrix Experience at the Fillmore East in New York City. Artist/scholar Plastic Crimewave reports on this extraordinary, little-known moment in American countercultural history; Violette Gardens: Annakim Violette, glampire vamp, tells an arachnid tale from a rainbow's underbelly. Styled by Miss KK, with photography and design by Alia Penner; Weedeater: What to do with the nuts, seeds and berries you can find while foraging in the urban jungle; Applied Magic(k) by The Center for Tactical Magic: Do the ends ever justify the magic(k)?; Advanced Standing: What is it about skateboarding that makes kids willing to break laws in order to do it?; Douglas Rushkoff on the mortgage and credit crisis; Do The Math: Having doubts about Iraq? America's victory is Infinite. Just have a look at Vietnam....; plus an Arthur comics centerfold and reviews by Byron Coley, Thurston Moore, Molly Frances, and C & D.
THE WIRE- #297 NOVEMBER 2008 MAGAZINE (the wire, uk)
8.98usd/5.20gbp/6.64eur/906jpy (approx)
*On the cover: Unofficial Channels: A Tour of Music's Unauthorised Domains, from Bootlegs to Blogs and Beyond. In the latest in our popular series of 'composite' cover features, The Wire's team of writers and critics takes a look at the myriad unofficial and alternative ways music gets out into the world, including bootlegs, blogs, CD-Rs, cassette networks, audience tapes, online DJ sets, hip-hop battle tapes, studio outtakes, pirate radio mixes and more. Features: Gino Robair (The San Francisco improvising percussionist tells Julian Cowley about his energized surfaces); Yo! Majesty (Matt Gorney on a flamboyant Florida rap duo with a penchant for royal bust-ups); Tristan Perich (Exploring the foundations of digital sound, from Loud Objects to 1-bit music); Global Ear: Guča: (Robert Rigney reports from smalltown Serbia's bustling brass band blowout); Cross Platform: Ken Jacobs (Alan Licht rips up the presidential suite with the avant garde film maker); Invisible Jukebox: Hal Willner; Dick Raaijmakers (The Dutch electroacoustic theorist blinds Brian Morton with sonic science, from astronomy to anti-gravity); Luciano (Derek Walmsley meets the Swiss techno architect and globe-trotting DJ making dance music for introspective types); Anthony Braxton (During the 1970s, one of jazz's most avant garde figures plied his trade on one of the world's biggest record labels. Bill Meyer on Braxton's Arista years).
GIFT CERTIFICATES
---
gift certificates are always available in any denomination and come in a envelope ready to be stocking stuffed, slipped into pockets or dispensed in any way you see fit. they can be paid for in cash, credit card (visa, master card or discover) or paypal in person, phoned in or via email. gift certificates not paid for in person can either be mailed to you, or we can keep it in shop if the recipient plans to use it for mail-order.
ADDRESS
---
tequila sunrise records
525 w. girard avenue
(btwn 5th and 6th streets)
philadelphia, pa 19122
SUBWAY: blue or orange line to girard ave TROLLY: 15 to 5th street BUS: 57 to girard/3rd-4th st; 47 to girard/7th-8th st.
MAP
t/us: 1215 965 9616
t/uk: 0203 004 8357
e:
ajv@tequilasunriserecords.com
u:
www.tequilasunriserecords.com
m:
www.myspace.com/tequilasunriserecords
b:
www. tequilasunriserecordshop.blogspot.com
f:
www.brownstoner.com/brooklynflea/
HOURS
---
monday: closed
tuesday: 12:00-6:00pm/est
Wednesday: 12:00-6:00pm/est
thursday: 12:00-7:00pm/est
friday: 12:00-7:00pm/est
saturday: 12:00-6:00pm/est
sunday: 12:00-6:00pm/est
---