NEW ARRIVALS AND RESTOCKS
FRIDAY, FEBRUARY 13
---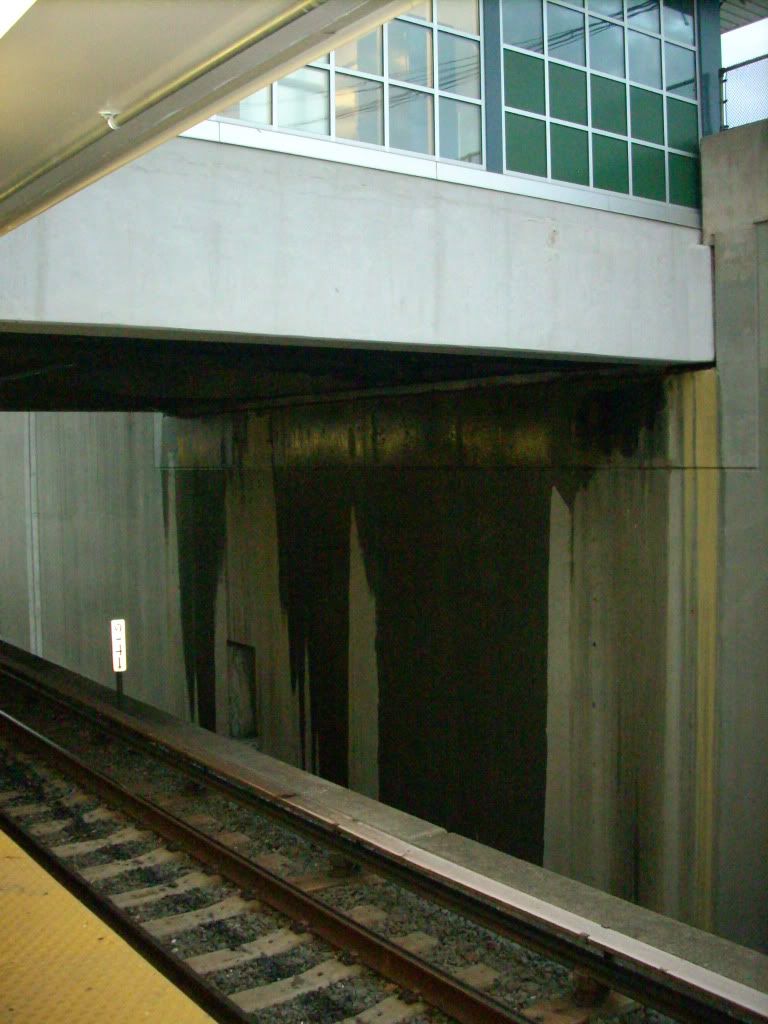 thanks for looking.
weird, friday the thirteenth! so what are ya gonna do on such a jinxed day? go spend too much money on a movie that probably isn't very good? maybe spend even more money on roses for a loved one? tomorrow is valentines day after all… you didn't forget, did you? or maybe, if you're like many, you're just gonna get yrself a pint of ben and jerry's and watch 'what not to wear'? all decent options, but may i make a suggestion? i know, so many questions so early in the day… just bear with me… oh right, anyhow, my suggestion! records!!! i know, you saw that one coming a mile away! but seriously, there are so many choice options coming in shop today, all better value for dollar than say, 90+ minutes of ____, color enhanced flowers or sugar and cream… alright, maybe not the ice cream, i love ice cream, but you get my point… all those things are fleeting, but not a great record, no way, records truly are forever!!! so check out some of the eternal goodness in store for you this week: reissued/rediscovered 70s detroit black rock (ala black merda) in the form of DEATH (lp and cd on drag city); a new (to my ears) velvet underground out-takes lp (loaded period!!! plus a couple of other choice vu lps); new horsepower productions white label (as well as another ton of dubstep); speaking of tons… i got in a ton of european reissues lp's by can, kraftwerk, syd barrett and nick drake… plus some killer libertines/babyshambles live/out-take lps… fun stuff!; and then there was the dance section… along with some killer new titles on clone classic cuts, crème jak, crème eclipse, great stuff, get physical, kitsune, etc… you'll notice the huge restock of the because/ed banger label (justice, busy p, dj mehdi, etc)… all still sounding excellent and fun, so don't miss out, supplies are limited!!! come on down and check em out!
gracias
anthony vogdes
as always, many of these titles are in very limited quantity, so if you're interested in anything listed below and can't make it to the shop you can make a purchase via paypal or over the phone with a credit card and pick them up later or have them shipped (see more information below). i will no longer hold records. sorry.
prices are subject to change without notice.
prices do not include shipping and handling. for those of you shipping within the continental united states I offer a 5.00usd flat shipping rate for any amount of records and/or compact discs. shipping cost for international orders are calculated on an order by order basis. payments for orders can be made via
paypal
or with a credit card by telephone between 12-6pm/est.
i also offer bike messanger service via timecycle couriers. for the low cost of 10.00usd i can deliver any amount of records and/or cds you wish to purchase to your center city philadelphia location (this includes some parts of south, west and north philadelphia) within two hours (and for those of you who need your records even faster, we also offer 'rush' service for the low flat rate of 20.00usd for any amount of records/cds delivered to you within one hour). of course, we are still more than happy to ship records via the usps within philadelphia. as with the international shipments, orders placed before 5pm/est will ship out that evening and should reach their destination by the following day.
PICKS OF THE WEEK
---
DEATH- ...FOR THE WHOLE WORLD TO SEE LP (drag city, usa)
16.98usd/11.94gbp/13.23eur/1529jpy (approx)DEATH- ...FOR THE WHOLE WORLD TO SEE CD (drag city, usa)
15.98usd/11.24gbp/12.45eur/1439jpy (approx)
*Their time in the studio was overseen by engineer Jim Vitti, whose work with Parliament/ Funkadelic seems to have informed his decision to record Death in raw fashion with little polish, showcasing the organic power relationships within the trio. The songs recorded there make up For the Whole World to See, which today blasts from the speakers as a fresh and inspired early entry in the category of punk rock. Death had a single pressed, Politicians In My Eyes b/w Keep On Knocking, selling them at their shows and on the street. Things weren't really going anywhere when they heard from Columbia Records' president Clive Davis. He was interested, but he had one demand -- they'd have to change their name. David, acting as the band's leader, would have no part of it, a decision that ultimately brought an end to Death. Moving to New England, David, Bobby and Dannis reconnected with their faith, forming the Christian rock-n-roll band The 4th Movement, whose self-released early-80s album joined Death's 45 as a sought-after obscurity for the next generation. 2009 is the time that Death is finally here For The Whole World to See. For The Whole World to See is the first full-length release EVER for the band called Death -- with only one 7" single to their name, and that usually goes for about a grand per. That's $1000! For those who do have the single, the remastered sound here will break you up.
VELVET UNDERGROUND- HEAD HELD HIGH: THE ALANTIC SESSIONS VELVET1970 LP (no label, uk)
24.98usd/17.56gbp/19.46eur/2249jpy (approx)
*great set of demo's and alterative mixes for the velvet undergrounds last lp, loaded. around these parts, these days, loaded is my favorite vu lp, so any alt version of songs contained on that lp is a welcome one and this record brings em in spades… killer!!!
HORSEPOWER PRODUCTIONS- DAMN IT/KINGSTEP 12" (tempa, uk)
14.98usd/10.53gbp/11.67eur/1349jpy (approx)
*Highly Limited... 1 per shop. The double 'A' side opens with 'Damn It', a cinematic score to a film straight from yard. Granddaddy dub conceived in 1960 and incubated until today, the result is an almighty yout with the strength fe cool any contender. The first word this child speaks, "you know me, I am the original.who wan' test me?". On the flip is the majestic swagger of 'Kingstep', punctuated with syncopated drums and measured with a regal, half step bass pattern, the riddim progresses with the strength, pride and grace which only a warrior that had earned the many stripes of Horsepower could exude.
ROCK AND PSYCHEDELIC
---
CAN- SOUNDTRACKS LP (liberty, germany)
24.98usd/17.56gbp/19.46eur/2249jpy (approx)
*nice looking and sounding grey area reissue… Excellent folky funky krautrock featuring She brings The Rain (a shop favorite!)
CAN- DELAY 1968 LP (spoon, germany)
24.98usd/17.56gbp/19.46eur/2249jpy (approx)
*nice looking and sounding grey area reissue… Along with a handful of tracks featured on Unlimited Edition, Delay represents some of Can's earliest recordings from 1968 when the band's lead singer was sculptor Malcom Mooney. According to legend these tracks were supposed to form the backbone of a Can debut album which was tentatively titled Prepare To Meet Thy Pnoom. It never happened but thankfully these prehistoric gems were rescued from the vaults and officially released in 1981 - well after the group's prime.
The Mooney era tends to be forgotten by most casual fans but I think Monster Movie is just as good as any of the Damo Suzuki era classics. Delay is less polished than Monster Movie but also a really swell garage avante-garde psychedelic album. Some of their early works even have strands of distorted R&B - listen closely and you can hear this. Early Can looked to the Velvet Underground for their primary influence, especially the feedback laden monster that was 1968's White Light/White Heat. Free Jazz was also a vital reference point as heard on the brief 26 second PNOOM and the deranged Man Named Joe. So if experimental German rock is your bag, these recordings are an absolute must, something that enriches the legacy of this most illustrious band. I've never heard anything like Uphill. It churns and twists violently while Malcom Mooney nervously spits out lyrics as if someone's breathing fire into his ass. There's a nice thick, stinging guitar solo midway thru and the group locks into one nasty groove that's really hard to beat. Check out the lyrics too, Mooney rants away and goes on a memorable lyrical journey in which he mentions "hot rods" and a certain "velvet touch," this is classic 60s rock at its finest. Butterfly hits the same kind of emotional nerves and is just as good but sounds very mechanical and frost bitten. Another killer is Thief, a track that Radio Head regularly plays in their live set and possibly Can's greatest stab of pure psychedelia - space trance with fabulous melting fuzz guitars and tribal rhythms. These performances are loaded with high energy, aggression and experimentation - this music was meant to be played loud.
Back in the 60s and early 70s Can used to blow people's minds on a regular basis. When I hear records like Delay, Monster Movie, Future Days and Tago Mago I can understand why. Can outtakes and aborted albums are better than most band's best material. Delay is very worthy stuff. (the rising storm)
CAN- FUTURE DAYS LP (united artists, germany)
24.98usd/17.56gbp/19.46eur/2249jpy (approx)
*nice looking and sounding grey area reissue… ESSENTIAL 1973 album of dreamy kraut rock from Can! This is a beautiful rhythmic album of subtle and complex, deeply immersive, one-of-a kind, other-worldly music that floats over you like a hazy summer sunset! Highly recommended classic reissue!
CAN- RADIO WAVES LP (can, uk)
24.98usd/17.56gbp/19.46eur/2249jpy (approx)
*legendary live can collection available again… essential listening!!!
.
CAN- MOONSHAKE: BBC SESSIONS LP (marcon path, uk)
24.98usd/17.56gbp/19.46eur/2249jpy (approx)
*BBC radio sessions from 1973 and 1974. Excellent sound quality and artwork. this ones been released in various forms over the years and 'Up The Bakerloo Line With Anne' is still a shop favorite!
.
CAN- ZHENGZHENG RIKANG LP (norvenich, germany)
24.98usd/17.56gbp/19.46eur/2249jpy (approx)
*Unofficial edition of demos recorded at Norvenich Castle between 1968 and 69, following the release of Delay 1968.
CAN- PREHISTORIC FUTURE: FIRST SESSIONS 1968 LP (tago mago, france)
24.98usd/17.56gbp/19.46eur/2249jpy (approx)
*Slightly under 30 minutes of what is supposed to be Can's first-ever jam, "spontaneously composed by Can at Scholss Nörvenich, West Germany, June 1968". The core lineup of Karoli / Czukay / Schmidt / Liebezeit are joined by David Johnson (flute, tapes) and Manni Löhe (vocals, percussion, flute) - this being even before Malcolm Mooney joined the group, which he would do later that year. This album is, in several ways, more extreme sounding than Can would ever later be, and the band manages to cover a large musical territory in the process. At the onset (and at points throughout the album), the influence totem Karlheinz Stockhausen is felt, at times if Stockhausen was attempting to conduct an "orchestra" of Amon Düül or Cro Magnon. Of course, Can were not exactly unskilled hippies, but it is intriguing to hear them get this loose. Even at the most out-there moments of the album, strangely familiar, almost recognizable bass pulses, guitar lines, and percussion patterns are heard, rendering the participants unmistakable.
Manni Löhe obviously sounds little like Malcolm Mooney (or Damo Suzuki), and had his own style that fit as well as those two; he either wails, sounding electronic, or joins the rhythm section with rhythmic clicks and grunts, in a manner somewhat reminiscent of his successor's style. But improv parts are followed by something different... things change quite a bit of the 30 minutes, as rhythms may shift from sly and funky to ballistically pounding before you notice. Other parts are Can at their most VU-influenced, and downright heaviest. The rhythm section fills up both the temporal and harmonic space like it never would later, as they later advanced in subtlety. But here, Holger can be heard thumping away on all the beats as the entire band rocks out. Maybe a musique concrete tape next?
After another dissociate introduction, side 2 quickly gets into the most overtly Can-like groove of the album, with the flute joining Leibezeit's backbeat to add a jazzy edge. Here, too, Löhe's vocals are Mooney-esquely percussive, ushering further mutations to the sound that add up to make this an excellent "spontaneous composition". The sense of evolution over the course of the album, and foreshadowing what was to come are both reason enough to listen. Originally released in France on cassette only in 1984. (Aural Innovations)
KRAFTWERK- KRAFTWERK 2 LP (philips, germany)
24.98usd/17.56gbp/19.46eur/2249jpy (approx)
*nice looking and sounding grey area reissue… Perhaps the least characteristic album of their output, it features little obvious use of synthesizers, the instrumentation being largely electric guitar, bass guitar, flute and violin. The electronics on display is generally in the realm of 1960s tape-based music more usually produced in academia, with much use of tape echo (for example the massed looping flute layers of "Strom"), reverse & altered speed tape effects. Overall the sound has a rather muted, twilit, dusky feel, similar in feel to "Megaherz" on Kraftwerk's debut album.
KRAFTWERK- SOMEWHERE IN EUROPE: ULTRECT 81/PARIS 1976 LP (kraftwerk, germany)
24.98usd/17.56gbp/19.46eur/2249jpy (approx)
*Limited edition "Live" vinyl LP. Quite appropriately titled, "Somewhere In Europe" is a compilation of tracks recorded somewhere in Europe. Side one was recorded live in Utrecht, Netherlands 1981 and side two was recorded live in Paris 1976.
KRAFTWERK- RUCKZUCK: KOLN 1971/BEAT CLUB 1971 LP (kwrz, germany)
24.98usd/17.56gbp/19.46eur/2249jpy (approx)
*classic live material available again… Recorded in Cologne, Germany on June 12th 1971 except track A1 which was recorded at "Beatclub" (German TV Show) in May 1971.
KRAFTWERK- KOMETENMELODIE 3 LP (kraftwerk, germany)
24.98usd/17.56gbp/19.46eur/2249jpy (approx)
*more great early/mid 70s live material… limited edition.
VELVET UNDERGROUND- SOMETHING DIFFERENT LP (no label, uk)
24.98usd/17.56gbp/19.46eur/2249jpy (approx)
*classic demo and live recordings from john cale's Ludlow street loft and the famous gymnasium performance. these tracks have shown up previously on the peel slowly and see box set, but are nice to have here on vinyl.
VELVET UNDERGROUND- A WORKOUT AT THE GYMNASIUM LP (velvet, uk)
24.98usd/17.56gbp/19.46eur/2249jpy (approx)
*April 30, 1967 recording of a performance at The Gymnasium (424 E. 71st St) in New York City. Record contains the first public performance of Sister Ray and the previously unreleased song I'm Not a Young Man Anymore. killer.
LIGHT PSYCHEDELIC HARMONY
---
SYD BARRETT- THE MADCAP LAUGHS LP (harvest, uk)
24.98usd/17.56gbp/19.46eur/2249jpy (approx)
*nice looking and sounding grey area reissue on green vinyl… Syd Barrett's first solo album after being replaced in Pink Floyd by his old school friend David Gilmour. After leaving the group, Barrett began recording sessions with former Pink Floyd-turned-Syd Barrett manager Peter Jenner in May 1968. Although the sessions were brief, and they produced some fine material, the project was abandoned for almost a year while Barrett spent much of the year as a recluse.
In April 1969, Malcolm Jones took over the project and Barrett began working on newer material, while reworking the 1968 recordings. Session musicians, namely, members of The Soft Machine, as well as Humble Pie drummer Jerry Shirley were also called in to augment Barrett's songs. It is still a mystery why Jones abandoned production responsibilities, at the end of May, so soon after having assumed them. Jones' recollections of the sessions are that he and Barrett got on well together and had in fact completed half of the album before the new producers took over. Roger Waters and David Gilmour were in the process of completing Pink Floyd's ambitious Ummagumma album when they got involved with The Madcap Laughs that July and helped Barrett finish his album, "in a two-day sprint" according to Rick Sanders author of Pink Floyd (Futura Publications, 1976).
The album featured a rather unorthodox recording process, in which Syd would provide a backing track of his own singing accompanied by acoustic guitar, over which the session musicians would overdub the rest of the arrangement. However, Syd's playing and singing were highly erratic and unpredictable—he skipped or added beats and bars seemingly at random, or otherwise he would strum on a single chord for a long time before unexpectedly reverting back to the main portion of the song. This was all much to the frustration of the session musicians; a close listen to several tracks [in particular "No Good Trying" and "Love You"] will reveal the backing band hovering uncertainly here, or being caught off-guard by a chord change there (during an interview, Robert Wyatt recounted that musicians would ask "What key is that in, Syd?" and Barrett would reply "Yeah", or "That's funny"). Syd would not allow the musicians to rehearse or re-record their overdubs, insisting that they sounded fine. After several months of intermittent recording, the album was finally deemed complete. (wiki)
SYD BARRETT- BARRETT LP (harvest, uk)
24.98usd/17.56gbp/19.46eur/2249jpy (approx)
*nice looking and sounding grey area reissue on green vinyl… second and final studio album of new material released by former Pink Floyd member Syd Barrett. In February 1970, shortly after releasing his first album, The Madcap Laughs, Barrett appeared on John Peel's Top Gear radio show where he presented only one song from the newly released album. Two days later, he began working on his second album in the Abbey Road Studios, this time with Pink Floyd members David Gilmour and Richard Wright as producers and musicians.
The main aim for the Barrett sessions was to give Syd the structure and focus many felt was missing during the long and unwieldy sessions for The Madcap Laughs. Thus, the sessions were more efficiently run - with much unreleased material recorded - and the album was finished in far less time than it took to complete The Madcap Laughs.
While the sessions for Barrett ran more smoothly, it didn't prevent Syd's by-now characteristically bizarre behaviour from coming through. On June 6, 1970, Syd gave his one and only solo performance, backed by David Gilmour and Jerry Shirley, and baffled the audience (including Gilmour and Shirley) when he abruptly took off his guitar during the fourth number and walked off stage.
Barrett was released in November 1970 to less interest than had greeted The Madcap Laughs earlier in the year, and as a result, failed to chart. Bored and directionless, Barrett promptly headed back to his hometown of Cambridge and — but for a brief dalliance with a band called Stars in 1972, and some abortive recording sessions in 1974 — left his music career behind for good. (wiki)
NICK DRAKE- BRYTER LATER LP (island, uk)
24.98usd/17.56gbp/19.46eur/2249jpy (approx)
*nice looking and sounding grey area reissue… Bryter Layter, recorded in 1970, was the second of three albums by British folk musician Nick Drake. Like Five Leaves Left, the album contains no unaccompanied songs: Drake was accompanied by part of the British folk rock group Fairport Convention and John Cale from The Velvet Underground, as well as Beach Boys musicians Mike Kowalski and Ed Carter. (wiki)
NICK DRAKE- PINK MOON LP (island, uk)
24.98usd/17.56gbp/19.46eur/2249jpy (approx)
*nice looking and sounding grey area reissue… Pink Moon is the third and final album by British musician Nick Drake. It was recorded at midnight in 2 two-hour sessions, over two days in October 1971, featuring only Nick Drake's vocals and guitar, as well as some piano later overdubbed by Drake on the title track. Initially, Pink Moon garnered a small amount of critical attention, but after Drake's death it received widespread public and critical acclaim. The music on Pink Moon is strikingly sparse and unadorned (especially in comparison to Drake's previous recordings), leading some to consider it to be the least accessible of his three albums, though it nevertheless continues to be thought of by many of his fans as his greatest work. (wiki)
SERGE GAINSBOURG & BRIDGET BARDOT- BONNIE AND CLYDE LP (philips, france)
24.98usd/17.56gbp/19.46eur/2249jpy (approx)
*nice looking and sounding grey area reissue… Ces douze titres de Brigitte et de moi sont autant de chansons d'amour. Amour combat, amour passion, amour physique, amour fiction.
Amorales ou immorales peu importe, elles sont toutes d'une absolue sincerite.
SERGE GAINSBOURG- ANNA LP (philips, france)
24.98usd/17.56gbp/19.46eur/2249jpy (approx)
*nice looking and sounding grey area reissue… BO du film "Anna" C'est la cristalisation est interpretée par Jean-Claude Brialy,Hubert Deschamps, Anna Karina et Serge Gainsbourg
INDIE, PUNK AND POST-PUNK
---
BABYSHAMBLES- ACOUSTIC SESSIONS LP (convicted, uk)
24.98usd/17.56gbp/19.46eur/2249jpy (approx)
*great acoustic versions… i have cdrs of a lot of this stuff, but it's so much nicer hearing it on vinyl!!
BABYSHAMBLES- WHITECHAPEL SESSIONS LP (loftus road, uk)
24.98usd/17.56gbp/19.46eur/2249jpy (approx)
*great lp of studio demos and out-takes… i have cdrs of a lot of this stuff, but it's so much nicer hearing it on vinyl!!
BABYSHAMBLES- GET LOADED LP (baby, uk)
24.98usd/17.56gbp/19.46eur/2249jpy (approx)
*great live set recorded at Clapham Common, Sunday 27th August 2007… i have cdrs of a lot of this stuff, but it's so much nicer hearing it on vinyl!!
THE LIBERTINES- ANOTHER BOY ANOTHER PLANET LP (spiral soundz, uk)
24.98usd/17.56gbp/19.46eur/2249jpy (approx)
*great collection of demos, radio session and live tracks… i have cdrs of a lot of this stuff, but it's so much nicer hearing it on vinyl!!
THE LIBERTINES- DON'T DIE ON MY DOORSTEP LP (spiral soundz, uk)
24.98usd/17.56gbp/19.46eur/2249jpy (approx)
*Live At The Forum ,London December 2003… i have cdrs of a lot of this stuff, but it's so much nicer hearing it on vinyl!!
AZITA- HOW WILL YOU? LP (drag city, usa)
16.98usd/11.94gbp/13.23eur/1529jpy (approx)
*How Will You? is halls and mirrors of sound and voice, sour and sweet, sense and nonsense, implying and pointing the way, crushing to crescendo before starting again in a different way, in another song. Each successive stroke eventually paints a portrait, but something is missing. There's a space for you there. How Will You? isn't complete until you enter the room. You listening completes the picture. Throughout How Will? You Azita speaks personally, as people do -- seemingly simple, but just as you think you've got her pegged, a lyrical phrase takes off and a lovely melodic twist turns you back into the maze. As the album spins on, you're tangled in her private code, receiving stories in delusively linear fashion. The song is over and you're left with wild beauty, wry humor, florid sounds and the sting of urgently intoned words. You've never heard personal-sounding music like this presented with such persistent opacity. Azita is kind of one of a kind. How Will You? is a collection of songs that range from sun-bright and poppy to deep-focus, torrential. Azita stuck to straight-ahead voicings in her chords to bring heaviness to the sound, working with bassist Matt Lux and drummer John Herndon to arrange her songs with the strength of a rock and roll band throughout the album. The arrangements were augmented with her own guitar playing, as well as Sam Wagster's supernatural pedal steel parts and Emmett Kelly's classic guitar licks. Even in the midst of raging and stomping, the effect, as stated above, is painterly. How Will You? is compelling pop music, approaching in fun, with beats, and then sinking deep and growing within you.
ROYAL TRUX- ROYAL TRUX LP (drag city, usa)
17.98usd/12.64gbp/14.01eur/1619jpy (approx)
*restocked… First vinyl pressing since the original 1988 Royal Records LP issue… when this one was reissued on cd (way back when) it was a favorite while 'working' at the siltbreeze records office –ie, a spare room in mac's apt-. as i recall, lax put it in the five disc carrousel along with the dead c/trap door fucking exit cd, the magical power mako/1 cd and a couple others that i can't recall -maybe the first frank wright cd on esp and something on the fmp label—and selected random play… and boy, i'll tell you, never a better a soundtrack have i heard (before or) since for hand coloring a few hundred sam esh inserts! except maybe the sam esh and hard black thing lp… abowowowowow!!!
ROYAL TRUX- TWIN INFINITIVES 2LP (drag city, usa)
22.98usd/16.16gbp/17.90eur/2069jpy (approx)
*restocked… First vinyl pressing of Twin Infinitives since the original LP issue in December 1990. Gatefold sleeve… Neil Hagerty: We wanted to let things happen. I took all the tapes I had: rehearsals, studio stuff that survived, other random shit like shortwave recording etc and cut that together in a long collage. Then I broke that into short segments arbitrarily, about the length of a good rock song. We dumped those segments onto multitrack, called them songs, and just started putting little patchwork bits here and there for the next year and a half or whatever it was.
SIX ORGANS OF ADMITTANCE- RTZ 3LP (drag city, usa)
24.98usd/17.56gbp/19.46eur/2249jpy (approx)
*restocked… triple vinyl version of the epic called RTZ (named after the button on a Tascam 484 that 'returns to zero') fashions several lesser-known pieces from Six Organs of Admittance's early years into a massive prismatic arc, colossal and organic like some wonder of the ancient world. How could it be otherwise? Even when existing as only one half of a record, as many of these pieces once did (and still do, somewhere), Mr. 6OOA (Ben Chasny, y'all!) leans into the eternal -- letting the winds of Time scar his face and the light of All There Is burn his skin black. Grandmaster Chas has sacrificed the body for his music time and again over the years. RTZ is an iridescent chimera infull flight, viewed through stained glass. Cataloging these early non-album excursions requires a bit of leg-(and mind)work. RTZ travels back to the dawn of this century to locate 'Resurrection,' half of a Time-Lag split 12' with Charalambides. 'Warm Earth, Which I've Been Told' is half of a Mental Telemetry split CD with Vibracathedral Orchestra and Magic Carpithans from 2003. 'You Can Always See the Sun,' was part of Three Lobed Recordings.' 'Purposeful Availments' subscription CD series in 2002. And 'Nightly Trembling' was released way back in 1999 in an edition of 33 copies, all given away for free! That's some spiritual shit right there. Combined with a never-before-released extended piece called 'Punish the Chasm with Wings' from pre-millennial days and you've got yourself a deep, DEEP box set, crammed into a triple vinyl set. Rich with excursions to exotic musical climes and rhythmic with prayerful chants from the dark shadows of the earth, RTZ uses strings and bells, riffs both warm and icy, glowing lead guitars, massed voices and the pure, open air for its mantras and rituals. As the title alludes, these old sounds were forged in that bastion of personal expression, the four-track recorder. When a man can record a few feet from his bed, he becomes more inclined to render his nocturnal intuitions. And when that man is Ben Chasny, he can use those remastered (but still good and dusty) early recordings to attain the ultimate goal. We should all be so lucky. Oh wait, we are -- now that we've got RTZ forever, and more.
DUBSTEP AND FUTURE DUB
---
ROSKA- IN YOUR HANDBAG:REKLESS, SAMI SANCHEZ AND DVA REMIXES 12" (white label, uk)
11.98usd/8.42gbp/9.33eur/1078jpy (approx)
*another tasty roska treat for us all! this one has been getting battered by none other than footloose, pioneer, markus nasty, fingerprint… and of course, roska!
NERO- END OF THE WORLD 12" (audio freaks, uk)
11.98usd/8.42gbp/9.33eur/1078jpy (approx)
*nero return with two more tracks so big you can't see round them! both sides are squelchy, wonky, techy dubstep at it's best!!!
MATT GREEN & D-FORMED- FINAL STRAW 12" (base.corrupt, uk)
12.98usd/9.13gbp/10.11eur/1169jpy (approx)
*Time for the 7th release on this imprint. Dark basslines paired with crispy stepping beats are the order of the day here. Fans of the darker side of dubstep will love this release.
MATT GREEN & D-FORMED- MOMENT OF CLARITY REMIX 12" (base.corrupt, uk)
12.98usd/9.13gbp/10.11eur/1169jpy (approx)
*sixth release on base.corrupt… out of print from the label.
NARCOSSIST- BROTHEL CREEPER 12" (clandestine cultivations, uk)
12.98usd/9.13gbp/10.11eur/1169jpy (approx)
*Finish copy promo… Another promising percussive newcomer is Narcossist, who hails from a small village in the north of rural England but sounds like he has a hotline to Croydon circa 2004. He's perhaps best known for his track which opens Grievious Angel's amazing Dubstep Sufferah Vol. 3 mix. Definitely worth investigating, with it's garagey bass stabs, clipped drums and sense of rollingpropulsion. (Martin Clark)
SKREAM- THE SHINEIN/BACKWARDS 12" (deep medi musik, uk)
12.98usd/9.13gbp/10.11eur/1169jpy (approx)
*Finish copy promo… Highly anticipated release on Mala's Deep Medi Musik from dubstep's main man Skream. His cold-blooded take on dubstep. 'The Shinein' is streaked with shreds of distortion, rust and decay.
BENNY PAGE & ZERO G- PAN PIPES 12" (digital soundboy, uk)
11.98usd/8.42gbp/9.33eur/1078jpy (approx)
*Forward grime & dubstep hybrid gear from Plastician favourites Benny Page and Zero G for Digital Soundboy. 'Panpipes' has already been rinsed to the bone by N-Type and Plastician and it's easy to hear why, the production is clinically clean and sounds like the grime of old given a thorough dubstep overhaul but holding back on the overt dub influences for a fairly sharp and nasty experience. 'Trigger Finger' on the flipside repeats the formula with another tough floor tackler sitting somewhere between Skream's most recent mettalo-riffage style and the murder sound of Kromestar or Bar 9 so you know what kind of gear you're playing around with here.
NEVAMISS- ASYLUM 12" (down south dubs, uk)
11.98usd/8.42gbp/9.33eur/1078jpy (approx)
*Nevamiss makes a welcome return to z audio on down south dubs! 3 bass laden cuts of quality dubstep!!
XXXY- A SCIENCE FICTION 12" (formant, uk)
11.98usd/8.42gbp/9.33eur/1078jpy (approx)
*Taking dusty chords and giving them a new lease on life, the man known as XxXy (formerly Forensix MCR) also does his bit to freshen up the swing and shuffle of millennial garage. Schoolyard chants and grinding bass soon join the juddering kicks and neck snapping snares to round out the A-side cut 'Science Fiction'. Imagine Herbie Hancock after a visit to FWD and you're almost there. He keeps things deep and bumpy for the flip '651' with a steppier vibe all round and deep skanking chords. While the rolling rhythmic trickery keeps you rocking, talking subs come from nowhere to move some serious air and keep you pinned to the floor.
TOASTY BOY- ON SOMETHING 12" (halo beats, uk)
12.98usd/9.13gbp/10.11eur/1169jpy (approx)
*The 7th release coming from the Halo camp. Toasty Boy has come through with two definite skankers!! A Side: 'On Something' Starts with a harmonious yet eerie intro that drops straight into a rollers bassline complimented by reverbed, dubby snares followed by a catchy electro-synth melody that carries you into a sample in the break that probably a lot of ravers can relate to.... ha!! The break is uplifting and glides you nicely into a dreamy outro. AA Side: 'You're Special' Comes with a dark, thunderous, congo natty intro that dips and then BANG!! Your hit with cut-throat subs and an electric melody that will shock the system!!! Drums and percussion scatter nicely over the bass melody. The break starts off musical and soulful followed by the use of well know sample that has been stretched and manipulated to make what becomes an infectious outro that contrasts the first part of the tune.
STENCHMAN/YOUTHMAN- SIGNS VIP/REQUIEM 12" (heavy load, uk)
11.98usd/8.42gbp/9.33eur/1078jpy (approx)
*The VIP finally sees the light of day, this tune needs no introduction at all as it has been cained on dub for the past few months by all dubstep big dogs!!! And to back it up we have a monster from Frances, Youthman!! This is a bad tune, an epic sound track builds and builds with the aid of bombastic sub bass which will crush any mans chest on the dance floor. This is an essential release a must have for the all crew.
JAKES- TITAN/WARP 9 12" (hench, uk)
12.98usd/9.13gbp/10.11eur/1169jpy (approx)
*Stepping up once more on his own HENCH label comes Bristol's very own Godfather of dubstep, JAKES. Following the massive success of '3KOUT' and '2 STEPS BACK', a release that was battered on road by everyone from Mary Anne Hobbs and Oris Jay to Chef and Skream! TITAN DUB is just that, a literal gargantuan of a track complete with massive slabs of distorted bass, spacious drum smacks and horror movie string samples that all intersperse and mingle perfectly to create a stunning sense of tension that will have thecrowd bubbling on hits of pure paranoia. WARP 9 takes no prisoners either, blending warbling bass burps and select atmospheric touches that add to the anxious aesthetic of this release and proves once again that JAKES has what it takes to set the dancefloors of Dubstep alight.
KOMONAZMUK- BAD APPLE/LAST MISTAKE 12" (hench, uk)
12.98usd/9.13gbp/10.11eur/1169jpy (approx)
*Following the massive successes of HENCH001 and HENCH002, the Godfather of Bristol Dubstep moves aside for the third release on his HENCH imprint; this time around JAKES gives the floor to one of the hottest producers on the circuit: KOMONAZMUK. BAD APPLE displays perfectly what is so exciting about the Dubstep movement right now, combining elements that wouldn't be out of place in a minimal Techno track and adding subtle flourishes that will strike a chord with HENCH's growing army of fans. Simply stunning. LAST MISTAKE goes for a more straight-up Dubstep feel with skipping beats and echoed atmospherics that build a cinematic edge to another beautifully minimal track. KOMONAZMUK is clearly a dangerous man.
KOMONAZMUK- NIGHT AT DELUXE/MISS HER 12" (hench, uk)
12.98usd/9.13gbp/10.11eur/1169jpy (approx)
*Hot on the heels of the blazing '3klane' comes release number five, a rather tasty cut from another of the Hench family, Komonazmuk. 'Night At Deluxe' springs into action after a DJ-friendly intro to take us on a journey aimed at the deeper dubstepper. A cool as hell see-saw bass acts as the backbone as syncopated key stabs funk it up and spoken vocal snippets hover in the background with a bit of spooky sax to create full-on air of mystery. A sublime track with awesome production values. Beautiful pads, twinkly keys and morphed vocals combine at the start of 'Miss Her' giving rise to a rich sun-drenched soundscape but don't let it fool you…a storm is coming. A gentle tease and then the full blown tech bass-attack ensues with heavy kicks and sub driving it forwards. The pads return to provide a breather but the firing b-line just won't quit, making this a dancefloor smasher! Big support from Oris Jay, Skream, Scratch Perverts, N Type, Plastician, Mary Anne Hobbs and more.
CHASING SHADOWS- DR. SIN/THE END 12" (hench, uk)
12.98usd/9.13gbp/10.11eur/1169jpy (approx)
*Now Distributed by S.T. Holdings, It's been a huge year for Hench, with releases such as '3kout', 'Bad Apple', 'Modem' and 'Last Mistake' from Jakes and Komonazmuk causing mayhem in the dubstep world.Coming into 2009, we have snapped up two tunes from emerging producers Chasing Shadows who have already caused a splash with their Damien Marley inspired track 'It Was Written'. 'Dr Sin' and 'The End' are exquisite pieces of dark, moody, cinematic dubstep with grinding electronic style synth bass. Both tunes have received heavy support from Plastician, Mary Anne Hobbs, N-Type & Benga.
PACHEKO- TRYOUTS/BI-POLAR BEAR 12" (lodubs, usa)
9.98usd/7.02gbp/7.77eur/898jpy (approx)
*Debut dubstep business from Pacheko for US hardcore dubstep imprint Lo Dubs backed with mighty remixes from Cardopusher and man-of-the-moment Starkey. The original versions of 'Tryouts' and 'Bi-polar bear' come from that screaming electro synthline school of steppage with chunky halfstepped beats to hold up the riffage, but it's the Starkey mix that will draw all the attention on this platter with a typically ace mash of grimy 8-bit melodics and swift riddim switches to cause much madness in the dance.
DZ/XI- GUNS AT DAWN/SHOWTIME/ANNAPOLIS 12" (lodubs, usa)
9.98usd/7.02gbp/7.77eur/898jpy (approx)
*Stone cold rave killers from DZ for Lo Dubs with some of his best productions to date. The one all the top players will be drawing for is 'Guns at Dawn', a cavernous soundsystem crumbler with a monotone darkside bassline, brutally shredded synthwork and maximised drum machine rhythms specifically designed for dancehall damage, while on the flip 'Showtime' & 'Annapolis' strip back the elements for one whack of breakstep and another stupidly effective dubstep standard. Extremely heavy.
CARDOPUSHER- MILK THISTLE/DOUBLE DRAGON/JERK PORK 12" (lodubs, usa)
9.98usd/7.02gbp/7.77eur/898jpy (approx)
*Lodubs is pleased to present a three-track 12" from Venezuela's Cardopusher, an artist well known and well-regarded within many subgenres of electronic bass music, and our second release documenting the dubstep sound of South America. As a geographical companion piece to the Pacheko 12", and directly tied in content to our CD Analog Clash, 'Milk Thistle' was first unveiled on the aforementioned compact disc, which, separate from the enthusiasm generated by the album as a whole, sparked a lot of interest in the track and the artist, in addition to curiosity as to when the tune would be cut and pressed. On equal footing with regards to stylistic ingenuity and power are 'Double Dragon' and 'Jerk Pork,' the first of which is remarkably catchy, with its high-pitched, arpeggiated melody and punchy, distinct bass line, and the latter of which is a truly original and energizing wobbler. Once again, Lodubs is leading the charge in the ascension of a new-to-the-sound artist, as quite soon Cardopusher will also have releases on Hyperdub (remixed by Quatra 330) and a host of other prominent labels.
MORDANT MUSIC- 24 MILLION OR SELL NEVERLAND 12" (mordant, uk)
11.98usd/8.42gbp/9.33eur/1078jpy (approx)
*shop favorite restocked, at a lower price too… Hot on the peels of MM024, Mordant Music spew yet another double-edged platter for the empty dancefloors of septic isles worldwide. The planned 10" expanded overnight and manifested as a 12" by dawn. Under the right conditions, it should continue to grow indefinitely. On the 'A' -- Mordant Music unfurl '24 Million Or Sell Neverland,' This ode to Mr. Jackson's well-documented fiscal trials & tribulations manifests as voices in his head which careen around on the Neverland rave carousel to a demented break & bass rhythm flux. Over on the 'AA,' Vindicatrix gets baptized in the waters of a dual Shackleton & Mordant Music remix which leaks rivulets of sinister prose and bass all over the shop. This is an introduction into the world of Vindicatrix's mentalist backwaters that should see a full artist album in 2009.
CARDOPUSHER- BAD FACE/LONSEOME TOWN 12" (off road, uk)
12.98usd/9.13gbp/10.11eur/1169jpy (approx)
*Offroad released a nice mix of tunes in 2008, from the thick-necked roughness of DZ and High Deaf on OFF001 to the slick bassline pressure of OFF003. To kick things off properly in 2009, they've signed up a killer plate from Venezuelan dancefloor assassin Cardopusher – who has been ripping up clubs and airwaves worldwide with releases on Lodubs, Redvolume and Terminal Dusk. 'Bad Face' on the A side is a techy ripper, where the soothing pads and alien chit-chat are just the calm before the storm – a thundering drop of non-stop subs mixed with ruff klaxon synths that switch and mutate before giving way to a blissed-out midsection peppered with cheeky drumwork and lush sonic textures. 'Lonesome Town' takes things even dirtier, with squirming electro synthlines filtered hard over skipping beats, as Cardo throws vintage stabs and a seriously catchy bleep riff into the mix. iDJ:"Scarily efficient dancefloor material – 8/10 [Recommended]" Support from the likes of Skream, N-Type, Caspa, Mary Anne Hobbs, Stanza (True Tiger), Sukh Knight, and more…
L-OW- MOMENT OF TRUTH: SPHERIX REMIX 12" (on the edge, uk)
11.98usd/8.42gbp/9.33eur/1078jpy (approx)
*One of L-ow's finest releases to date strikes cool and clinical on 'Moment Of Truth', a refined stepper with reverb teased dub chords and a solid subbass drive acting like a raved up version of 2562's ultra-sleek constructions. On the flip Tube 10 recordings' Spherix revises the track as a brilliant 2-step mover for fans of Martyn or Narcossist, retaining the dub chord strikes but ramping up the pace with itchily swung steppers beats.
BLACKMASS PLASTICS- MUTATE TO SURVIVE 12" (rag and bone, uk)
12.98usd/9.13gbp/10.11eur/1169jpy (approx)
*The mighty Blackmass Plastics returns with an exceptional action packed 4-tracker that fuses heavy 4/4 bassline with dirty electroid breakiness. It's been a while since we've heard something uptempo from the man who creates more tunes per hour than anybody else, but then he has been busy knocking out some excellently twisted dubstep tracks under his own moniker as well as Crooked One. But, it's been well worth the wait. Tune smith and man of the moment Kanji Kinetic (Trouble On Bass, Rag & Bone, Coin Operated) gets enlisted for remix duty and serves up an epic remix of 'Future Past' complete with old skool references and contemporary bassline flavas. The Mutate To Survive EP will please many ears. Blackmass Plastics pedigree is second to none. Already responsible for two well received EPs on Rag & Bone, he has also been a regular contributor to the musical output of Combat Recordings, both as artist and remixer. This has seen him rework the likes of Scorn, King Cannibal, Cursor Minor, Scanone and Dexorcist. Releases have also surfaced on the French label SMB, Scanone's Yellow Machines, Dead Silence's label Audio Illusion, Digital Distortionz and Bow Wow. And somehow he still finds time to run the 'true to the core' labels Dirty Needles and Thorn Industries.
MONKEY- BADNESS/JACKET 12" (rudeez, uk)
11.98usd/8.42gbp/9.33eur/1078jpy (approx)
*shop favorite restocked… Rolling off the cooly anonymous Rudeez production line comes another barnstormer presumably from the same heads that brought us the ace Notorious B.I.G steppers mashups a couple of months back. We've got some idea as to who these tracks might be from, with our ears truning towards a certain couple of South-East London bassbin stalwarts but we'll leave that to the imagination. The cuts here are even more deadly than the last lot, with 'Badness' on the A-side showing how to do the sickening mid range riff-out thing in style, with only a junglist break for company and a truly obese-as-fuck mastering job ensuring this will blow up any spot it's dropped in. If you're not suffering massive blood loss from the A-side, 'Jacket' on the B is sure to finish the job with a digital dancehall smasher pumped up with reeling junglist breaks inna proper RSD soundsystem smashing style. Ultra heavyweight bassbin bafflers for fans of Caspa, RSD or Remarc.
STARKEY- JUST A/MILLION 12" (rwina, netherlands)
11.98usd/8.42gbp/9.33eur/1078jpy (approx)
*shop favorite restocked, at a lower price too… The first release on Rwina Records is a massive one. It comes in the form of 'Just A Million' from Philadelphia's Starkey. Both tunes pull from hip-hop, grime & dubstep to create Starkey's signature street bass sound. 'Just A' on the A-side mixes an infectious, whiney synth with a singalong chorus, while 'Million' on the flip is an 808 workout if there ever was one, pitch-shifting various kicks into a dancefloor basher. Get down to the Rwina sound!
SKYNET- EXHALE/LIFE OF GRIME 12" (subforce, uk)
11.98usd/8.42gbp/9.33eur/1078jpy (approx)
*Deep dark business as we get the second release to this imprint from Skynet famed for his tech fuel D & B, he now turns his talents to the dubstep market, and the result is dark and dirty, exhale is very minimal while life of grime is more for the dance floor as well as being as dark as the dead of night.
HOUSE, TECHNO AND DISCO
---
DE LITE/KENNY DOPE- WILD TIMES/JAM THE MACE 12" (white label, uk)
12.98usd/8.88gbp/10.08eur/1166jpy (approx)
*Re-edits of classic tracks by De-lite (Wild Times) and Kenny Dope's House Syndicate classic from 1990.
LITTLE MAN BIG- HOLY SMOKE 12" (aroma, uk)
12.98usd/8.88gbp/10.08eur/1166jpy (approx)
*Aroma goes into its 11th year of bringing you quality house music from Europe and for the first release of the year we have the honor bring you a brand new 3 tracker from Little Man Big called 'Holy Smoke EP. The man behind this project is no one other then Gavin Belton who is also half of The Littlemen. So knowing this you certainly know you are up to some great deep funky house music from the heart of Nottingham and opening track 'Shine' is bulls eye straight away as this track won't fail on any serious dance floor, guaranteed! Both other cuts 'Monastic' and 'Thumper' play in a genius way around with some amazing vocal samples that make it impossible to stand still and irresistible to not dance to! Great start for the new year with this triple A-side EP!
BUSY P- RAINBOW MAN 12" (because/ed banger, france)
13.98usd/9.83gbp/10.89eur/1259jpy (approx)
*shop favorite restocked… Havin' shaken the world of techno music for more than 15 years, it was time for Pedro Winter to throw his own 12''. Easy, he has a label! Here are 3 tracks he's produced in his studio, using MPC2000 and some computers... 'Rainbow Man' is a 4 a.m. anthem dedicated to New York's hottest club, APT. 'Chop Suey' was released on supa limited 7'' on Arcade Mode a year ago. This one is dedicated to Ed Banger's Chi-Town brotha DJ Funk. 'What's Your Name Again' is a remix done for Paris' best rock band, Fancy. You'd better check 'em out quickly. Those kids are France's best kept secret, it's time now for them to shine. This remix is pure club banger, saturation and compression at its best. This one's dedicated to Pedro's Daft Boys, of course.
BUSY P- PEDROPHILIA: PICTURE DISC 12" (because/ed banger, france)
14.98usd/10.53gbp/11.67eur/1349jpy (approx)
*shop favorite restocked… One year after Rainbow Man, Ed Rec's boss Busy P is back with some more mid tempo madness. A picture disc, 2 original tracks and 4 remixes is what you get! 'To Protect and Entertain' with rap upcoming star Murs is a tribute to Busy P's extravaganza nights in Los Angeles. Crookers, Mr Oizo, DJ Mehdi and So Me deliver the reworkings, the perfect tag team behind the illest remixes in ages. 'Pedrophilia' is another hypnotic fat beat who is waiting for an MC. Get a mic and rap over it!
DSL- INVADERS 12" (because/ed banger, france)
13.98usd/9.83gbp/10.89eur/1259jpy (approx)
*shop favorite restocked… A new Ed Banger is always a great promise of quality club music, and this one is not bending the rules. Killer French hip-hop with the usual Ed Banger twist that makes it a potential worldwide hit. Also including a killer Djedjotronic remix, and Mr. Ed Banger himself, Busy P. remix.
FEADZ- HAPPY MEAL 12" (because/ed banger, france)
13.98usd/9.83gbp/10.89eur/1259jpy (approx)
*shop favorite restocked… The producer behind Uffie comes back with a vengeance under his own moniker. Killer Ed Banger-esque slice of vinyl of highest club order. You've been warned.
JUSTICE- PHANTOM II 12" (because/ed banger, france)
13.98usd/9.83gbp/10.89eur/1259jpy (approx)
*shop favorite restocked… Great set of remixes. 2000% hit again and again and again. Do you remember the first 2000 limited masterpiece Phantom with some children singing on the flip? It was before that 'D.A.N.C.E.' struck the world and stuck everybody to the B.E.A.T. This time, on the A-side, the whole 'Phantom' story is related: Part 1 + Part 2. On the B-side, Soulwax bring their trademark: a meticulous sonic exploration plus some extra-sensory abuse thrown in for good measure to the head-swirling disco violins of 'Phantom Pt II.' Peddling a noisy (of course), pummeling and instantly likeable electro-house style, Herr Ridha aka Boys Noize is responsible for this big out-and-out (and out) Vox mix! As a part of that axis of European speaker-blowers (including the Institubes and Ed Banger lot) he manages on this remix to re-cut up the original 'Tenebrae' Goblin sample to a fantastic dancefloor-banging tune.
JUSTICE- DVNO 12" (because/ed banger, france)
13.98usd/9.83gbp/10.89eur/1259jpy (approx)
*shop favorite restocked… New extract from the Justice album, with remixes from Justice themselves alongside Surkin (Institubes), Les Petits Pilous, and Sunshine Brother (legendary Todd Edwards), and L.A. Riots.
JUSTICE- CROSS 2LP (because/ed banger, france)
27.98usd/19.67gbp/21.80eur/2519jpy (approx)
*shop favorite restocked… french only vinyl version. Retreating to their underground post-nuclear shelter/studio, exiting only on weekends to shatter clubbers' eardrums, Gaspard and Xavier have been working on their first album as if their lives depended on it. The result has exceeded all expectations, a wonderful twelve track album which opens with 'Genesis,' a dark baroque beginning that introduces a mind-fuck of an album that proves that Justice's unique talent is to be found where least expected. Take for example 'Let There Be Light' and its strident angry electro driven by a jabbing bassline, 'D.A.N.C.E,' a pure piece of vicious house sang innocently by a choir of children, 'Newjack,' a funky parody of the opulent times of the French Touch. 'Phantom' that takes over where 'Waters of Nazareth' left off to drift towards 'Phantom Pt. II' and its head-swirling disco violins. 'Valentine,' an erotic melancholic nursery rhyme, like a tribute to Vladimir Cosma and 'Tthhee Ppaarrttyy,' a pure electro-funk track where the sexy Uffie plays more than ever the cheeky Lolita. 'DVNO,' a lesson to anyone trying to fuse electro with rock. 'Stress,' a hectic race that would drive the Chemical Brothers insane with jealousy. Or the finale, 'One Minute to Midnight,' a parallel to the 'Genesis' opening, which closes the album beautifully. As children of the French Touch, Justice are throwing the established rules out the window (the notion of good and bad taste, the thin line between underground and pop music, the pigeon hole labelling between rock and electro, etc.) and have a fantastic talent for synthesizing and mixing their influences with total candor, be it the cosmic disco of Larry Levan or Vladimir Cosma's pantie-wetting romantics, Camel's prog rock or the anxious theme of The Goblins for Dario Argento, the flashy funk of the Brothers Johnson or 'ABC' by the Jackson 5, in a very personal and inimitable manner. Its evocative strength and striking power commands respect. It comes as no surprise that Cross, the first album by Justice, is a fantastic treat for the ears and for the feet. A kind of musical opera marked with religious and baroque symbols, where the melodies are ripped to shreds by the beats, where electro teaches rock a lesson and where pop gets a Botox injection. Rarely in the history of French house music has a first album lived up so well to expectancies. But the best thing about this great Justice swindle is that not only did they manage to create an immediately recognizable sound, they also dodged the pitfalls of the first album. Cross isn't a collection of random dancefloor singles. Cross doesn't accumulate 12 noisy offsprings of 'Waters of Nazareth.' Cross is never what is expected. Cross is like an album of compartments where the tracks spill over into others, like when the bass from 'D.A.N.C.E' comes to die out on 'Phantom Pt. II.' Cross is for listening at home or in clubs. Cross is a link between pop at its purest and experimental music. Cross brings together hardcore elements and cheese. Cross makes the Goths link arms with the fluo kids... thus be it. A generational manifest, ideally positioned on the side of the dancefloor, Cross, insolent with youth, is a testimony that the French electro scene is healthier than ever. Justice first.
KLAXONS- AS ABOVE, SO BELOW 12" (because/ed banger, france)
13.98usd/9.83gbp/10.89eur/1259jpy (approx)
*shop favorite restocked… Klaxons' new French exclusive release. Too good to be true? Probably, but it has happened: UK indie rockers Klaxons have been remixed by cruising Parisian electro producers Justice and the result is this swoon-worthy track which adds a definitive club appeal to the song. Think Michael McDonald and the old sound, proof that we still have much to learn from decades past. On the B-side, you'll find the original track, but sung in French, yes, by Klaxons themselves, which makes this 12" a genuine French exclusive EP. Vive la France!" Pressed on clear vinyl.
DJ MEHDI- I AM SOMEBODY 12" (because/ed banger, france)
13.98usd/9.83gbp/10.89eur/1259jpy (approx)
*shop favorite restocked… DJ Mehdi is back! Cult French hip-hop producer with no boundaries (something like a French equivalent of DJ Premier or Pharrell Williams), Mehdi will release his second solo album Lucky Boy before the summer. In the meantime, please enjoy his comeback single 'I Am Somebody,' a hybrid electro-hip-pop affair with the voice of fellow Canadian gangsta-poppers Chromeo. And let's not forget Kenny Dope's return in slammin form with two incredible ruff remixes reminiscent of the golden Dopewax-era, which will certainly set any dancefloor on fire, hip-house stylee!
DJ MEHDI- LUCKY GIRL 12" (because/ed banger, france)
13.98usd/9.83gbp/10.89eur/1259jpy (approx)
*shop favorite restocked… With Surkin remix and Thomas Bangalter edit. DJ Mehdi is back with a second single from his album Lucky Boy. To make things easy we chose to put out the track 'Lucky Girl' as new single. An exclusive track, 2 remixes and one club edit is the perfect package we propose to you, lucky you! 'Lucky Girl' is the follow-up to 'Lucky Boy,' Fafi on the mic, could have been Gwen, but she was busy, and Fafi rocked it anyway. Two of the hottest French producers delivered the remixes. OUTLINES, the Parisian duo signed on Jazzanova's label Sonar Kollektiv dropped a slice of '50s boogie. Surkin from Institubes label proposed us a trip between Baltimore and Chicago in 4 minutes! Thomas Bangalter was crazy about 'Signatune.' We ask the chief to make a club friendly edit, enjoy!
DJ MEHDI- POCKET PIANO: PICTURE DISC 12" (because/ed banger, france)
14.98usd/10.53gbp/11.67eur/1349jpy (approx)
*shop favorite restocked… Almost one year after his last EP «Lucky Girl», DJ Mehdi comes back better than ever with «Pocket Piano», a picture-disc designed by So Me...
The EP contains four tracks : «Pocket Piano Original» (which you could hear on the «Ed Rec Vol.3» compilation), two remixes of «Pocket Piano» by Joakim and Brodinski, both effective and complementary, and a new exclusive track The «Tunisia Bambaata» re-edit.
DJ MEHDI- LUCKY BOY 2X12" (because/ed banger, france)
27.98usd/19.67gbp/21.80eur/2519jpy (approx)
*shop favorite restocked… Born, raised and based in Paris, DJ Mehdi has been producing major French hip-hop artists since 1995 while making great noise (and platinum albums) with his bands Ideal J and 113, remixing various electronic acts and composing soundtracks for many French and international films. His resumé mentions collabos with the largest scope, from MC Solaar to Daft Punk, including Kourtrajme motherfuckers ('Sheitan' and 'Megalopolis' starring Tekilatex), French sweet-talkers like Iam's Akhenaton, Booba or Rohff, club gangstas Cassius, Versatile, or Super Discount, globe-trotters Asian Dub Foundation, K-OS or Group Home plus legends like Futura2000, Ryuichi Sakamoto, and Carole King. Signed to Pedro Winter's Ed Banger Records, he released his first full-length LP in 2002 (The Story of Espion Virgin), and now drops Lucky Boy. The new single 'I Am Somebody' features vocals from Canada's finest Chromeo and remixes by Kenny Dope from the mighty Masters At Work. Resident DJ at Paris' legendary Pulp club and on Radio FG, he now tours all around with Busy P and Justice (as Club 75).
MR. OIZO- TRANSEXUAL/PATRICK 122 12" (because/ed banger, france)
13.98usd/9.83gbp/10.89eur/1259jpy (approx)
*shop favorite restocked… A brand new 12" Transexual that once again shows Oizo love for weirdos and a first movie, Steak, a story about milk & plastic surgery. Yes, yes on Ed Banger Records -- who else could release those infamous tracks. 'Patrick 122' is already a club favorite played by the whole Ed Rec crew.
MR. OIZO- POSITIF 12" (because/ed banger, france)
13.98usd/9.83gbp/10.89eur/1259jpy (approx)
*First extract from MR OIZO new album to be released on BECAUSE/EDBANGER soon.... This is no joke as, on top of the original version, and a remix from MR FLASH, you'll find a remix version from WARP's legendary L.F.O.
MR. OIZO- LAMBS ANGER 2X12" (because/ed banger, france)
28.98usd/20.38gbp/22.57eur/2610jpy (approx)
*The eagerly awaited double vinyl LP from Mr Oizo aka Quentin Dupieux, featuring the likes of Uffie, Errorsmith & Carmen Castro. Mr Oizo has defined the deep looped up electro sound that Ed Banger is now famous for. A great album which exploits all of those over the top noises we love. The cover art denotes how detached he now is from that Levis ad, but he still uses bass sounds that would make any yellow muppet go crazy. One of the best full lengths Ed Banger have put out.
REVL9N- WALKING MACHINE REMIXES 12" (because/ed banger, france)
13.98usd/9.83gbp/10.89eur/1259jpy (approx)
*shop favorite restocked… Remixes by Hot Chip, SebastiAn and Simian Mobile Disco. 'Walking Machine' is a bit like that Kylie Minogue track, 'Breathe,' it's what you'd expect Minogue's slightly Gothic little sister to sound like (but thankfully nothing like Danni). Revl9n are presenting a confidently glitzy slice of synth-pop electro, positively carved for the catwalk, with many a chance to strike a pose. In fact, whilst strutting your stuff to 'Walking Machine,' there is well timed sample/crash/squeak or bleep for every vogue you could possibly need to throw. The single is backed with a who's who of current remixers, Simian Mobile Disco, Hot Chip, and SebastiAn. While Hot Chip's is certainly the more experimental and darker interpretation and Simian Mobile Disco (unsurprisingly) go for the cowbell-wielding, foot stomping approach, the most down n' dirty cut comes from future glitch king, SebstiAn.
SEBASTIAN- SMOKING KILLS 12" (because/ed banger, france)
13.98usd/9.83gbp/10.89eur/1259jpy (approx)
*shop favorite restocked… 2008 repress of this 2005 12" release. Sebastian is a Parisian beatmaker -- that's all you need to know! His influences: Aphex Twin, Timbaland, Prince, Jean-Louis Costes, Pendercki, Kraftwerk, Autechre, Brian Eno, Abdel Halim Hafez, David Bowie, LFO... classical... jazz... anything interesting, in fact.
V/A- ED REC VOLUME 3 2X12" (because/ed banger, france)
31.98usd/22.49gbp/24.91eur/2880jpy (approx)
*shop favorite restocked… Ed Banger's third compilation is here and is stuffed to the gills with a load of exclusive cuts from the likes of Mr Oizo, DSL, Justice, Krazy Baldhead, Uffie and the rest of the usual suspects. From digital hip hop to the biggest, driving house bombs going there's no doubting that those guys know what they're doing - and what they do is rock the party.
DJEDJOTRONIC- DIRTY & HARD 12" (boys noise, germany)
13.98usd/9.83gbp/10.89eur/1259jpy (approx)
*Djedjotronic presents his second EP featuring South African rap singer Spoek, his particular voice and dirty rap combining with the clever, pumping Djedjotronic production to create something special for the world's dancefloors. "Dirty & Hard" and "Horror Klub" bring a 2009 quality version of 2 Live Crew suitable for techno DJs, too. A "Dirty & Hard" remix comes from no other than Boys Noize, who reduces the vocals and turns the song into an oldschool, banging booty-tech track.
V/A- BOXON MAKES ME HAPPY ALBUM 2X12" (boxon, france)
28.98usd/20.38gbp/22.57eur/2610jpy (approx)
*killer new comp on boxon… A1 Gooseflesh Blow Up A2 GRS Club Fake (Tom Deluxx Remix) A3 Daroc About De Souffle A4 Rex N Roll Taking Control (DW Remix) B1 Xrabit & DMG Salt Shaker B2 Stereoheroes Fin Fang Room B3 Freimatic Twins Liberation C1 Sidechains Turn Your Body On C2 Abc Valide C3 Stereoheroes vs Mustard Pimp Shark Spray D1 Abc Polizei D2 Neo Tokyo Laser Laser D3 Strobo Monsters Smtwgr D4 David Zeleny Human Tribute
MGMT- THE KIDS: SOULWAX REMIX 12" (columbia, uk)
11.98usd/8.42gbp/9.33eur/1078jpy (approx)
*One of the biggest remixes of all time, Soulwax do their trademark re fix and rip up the rule book. Huge at all the festivals across Europe and the U.K this summer, but by no means over the hill. Still getting large plays from Erol Alkan and alike. The original mix is here too but it is all about the mighty soulwax remix.
LIVIO & ROBY VS GEORGE G- PART 1 12" (cecille, germany)
13.98usd/9.83gbp/10.89eur/1259jpy (approx)
*We proudly present our new exclusive artists from Romania: Livio, Roby and George G. What you get are three parts of fresh and innovating house music. Every record shows the variety of modern loop house music. Every track gives its own spirit and vibe to the dancefloor. We are looking forward to a great year with these young, talented artists. Hope you enjoy.
UNIT MOEBIUS- THE GOLDEN YEARS PART 2 12" (clone classic cuts, netherlands)
13.98usd/9.83gbp/10.89eur/1259jpy (approx)
*Second vinyl version of the CD album with more magical works of Unit Moebius. Including the funking 'Beat That Perculator' re-arranging 'I Beat That Bitch with a Bat', 'Its Time for the Perculator' and 'the Pressure Cooker' into a totally dirty twisted The Hague jack track! The flip side contains the more deeper side from their first releases. For those who were there in those years '91/'92/'93, at the famous parties in The Hague and Rotterdam, this is a walk down memory lane, for those to young or living in other parts of the world... imagine these tracks in a dark, very dark sweaty basement with only strobe light and smoke machines, camouflage nets, and jacking acid and techno sounds for more then 10 ours. Dj's such as I-f, Serge, Schmerzlabor, Peter Ptau Ptau and live acts such as Unit Moebius played the hottest and freshest music all night long until you lost your sense of time and place and ended in a total mind trip. The pure essence of house and techno! The golden years :-)
COSMIC FORCE- UNCOMPROMISED 12" (crème eclipse, netherlands)
13.98usd/9.83gbp/10.89eur/1259jpy (approx)
*For the opening track Cosmic Force teams up with Keith Tucker (Aux 88) to create a blistering Memory Moog epic in league with classic Model 500 or Cybotron. For the flip Cosmic Force gives us 3 of his trademark uncompromised electro tracks: pure, raw, intense, emotional analogue bangers in the vein of early Electronome and the Hague Electronix. This limited edition 12" is sure to go down in history as one of the classics of it's genre. If you wanna avoid picking this up at ebay or discogs in the near future we suggest you pick it up now. Forget about what's hip for a while and tune in to what is timeless.
IBM- A MUSIC BOX REFLECTION 12" (crème jak, netherlands)
15.98usd/11.24gbp/12.45eur/1439jpy (approx)
*Raw crazy electrofied jacking material by the Insane Black Man (Jamal Moss) from Chicago. Limited run, one sided.
THE JAK- KONTROL 12" (crème jak, netherlands)
15.98usd/11.24gbp/12.45eur/1439jpy (approx)
*Jacking Chicago House . limited edition of 300 copies
LOCODICE- REMIXES PART 2 2X12" (desolat, germany)
24.98usd/17.56gbp/19.46eur/2249jpy (approx)
*Part 2!!!!! 2x12" with 4 mixes on 4 vinyl sides!! A good beginning of The New Year: here comes pt2 of the top choice remixes of his best album tracks. Mixed by: Marcel Dettmann, Onur Özer, Marco Carola & Mike Huckaby.
V/A- DJ CLASSIC MASTERCUTS 78 12" (dj classics mastercuts, uk)
14.98usd/10.53gbp/11.67eur/1349jpy (approx)
*Back from the dead!!!! Scrappy - "Freeze" (unreleased Limelight extended mix - 1988) Pleasure Zone - "Fantasy" (original full version - 1988) Hercules - "Lost In The Groove" (original - 1987).
V/A- DJ CLASSIC MASTERCUTS 12" (dj classics mastercuts, uk)
15.98usd/11.24gbp/12.45eur/1439jpy (approx)
*shop favorite restocked… DJ Classic Mastercut presents a various artist compilation 12" of some well sought after, classic house and techno tracks that has been proven to beat up dancefloors worldwide. This installment features Hayden Andre Project "Tribal Life" on the A side; is all about drums & African vibe, very raw if you need to bang a party! A must! Flip over to the other side and you get two very rare & sought after Chicago acid tracks, featuring Phuture "The Creator," all about acid basslines & insane vocals and Dr Derelict "That's Shit Is Wild," produced in 1988 by Jesse Saunders, Vince Lawrence & Wayne Williams…an acid track really close to the Jack Frost project from Adonis…you can expect acid everywhere. Hopefully not on your pants!
JESSE ROSE FT. HOT CHIP- FORGET MY NAME 12" (dubsided, uk)
12.98usd/8.88gbp/10.08eur/1166jpy (approx)
*A few years back everyone was saying 'Dance Music's Dead', then they moved on to the idea that it was the UK's sonic output that was missing from the best club sets and anything of any note was coming out of Berlin. Well in some ways they were right but in many they were wrong, up step Jesse Rose, the UK's finest 'House' export in recent years and a man who resides in er… Berlin.
SOFT ROCKS- ESSRA 12" (endless flight, japan)
12.98usd/8.88gbp/10.08eur/1166jpy (approx)
*shop favorite restocked… release is always getting very good response. this new single have three different style music. one is house and one is beautiful down tempo and one more is alternative disco. a side,"light bulb" is a very playfull old school acid house.if you like "trax" or that kind of house music, you will love. title track of b1,"essra" is a beautiful jazzy song. it bit similar to the early works of zero 7 or hefner. this track will be included to upcoming new mule musiq compilation "i'm starting to feel ok vol.2". b2,"dlalulac" is a unique dubby disco with the sound of violoin. sound like a disco version of jean luc ponty? this time,soft rocks new single is not for only disco people.watch out for!!!
DAMIAN LAZARUS- MOMENT 12" (get physical, germany)
13.98usd/9.83gbp/10.89eur/1259jpy (approx)
*Damian Lazarus is a name that has always been associated with innovation and quality in the international dance community. His label, Crosstown Rebels, has been cited as one of the most popular and influential dance music labels of the last 5 years – setting the pace for some of what are the current trends of today. However, this sneak peek 12" of his upcoming album follows few trends and may even serve to change the image of one of the UK's most championed House and Techno DJ's. 'Moment', is a gentle foreshadowing of Damian's forthcoming debut album, Smoke The Monster Out. A step outside the realm of what one might hear in a DJ set from Mr. Lazarus, but his keen ear and meticulous attention to the details of music is clear in this composition of his own vocals - mixed duet style - with those of Swedish twins, Taxi Taxi. A beautiful string section supports the legitimacy of his clever ideas which breezes along effervescently with the vibe of what can only be described as a truly beautiful song.
V/A- MUNICH DISCO TECH VOL. 3 12" (great stuff, germany)
13.98usd/9.83gbp/10.89eur/1259jpy (approx)
*loved by Radio Slave, Barem, Shinedoe, Slam, Luke Solomon, Steve Mac, Ilario Alicante, Gel Abril, … Right after the huge success of his debut mini album "Mini Jack" the new Belgian wonderboy Ramon Tapia returns on the hot Munich Disco Tech series and delivers another outstanding piece of clubmusic. What a talent!!! Second track is by Italian duo UGLH (Underground Loophole) from Perugia together with their friend Federico Locchi (known for his great "contrabbanda"). Driving house music at its best with a just perfect groove, great vocals…. irresistible to get the girls on the floor.. The B side finishes this ep with a Great Stuff Roots Edition classic by british songstress Nicolette and a new remix from Remote Area's Gimikk (aka "Mr. Mumbling Yeah" Daniel Sanchez and partner E Contact).
KIKUMOTO ALLSTARS- HOUSE MUSIC 12" (gigolo, germany)
13.98usd/9.83gbp/10.89eur/1259jpy (approx)
*In the spirit of the original Chicago acid house of Marshall Jefferson, Larry Heard and Adonis, and with the intensity of modern dance, comes the Kikumoto Allstars aka DJ/Producer Cam Farrar.
HENRY J MORGAN- CHEROKEE: WEZ CLARKE/SHAVE REMIXES 12" (hed kandi, uk)
12.98usd/8.88gbp/10.08eur/1166jpy (approx)
*funky vocal house & tech with quality vocal!
SURKIN- NEXT OF KIN: TODD EDWARDS REMIX 12" (institubes, france)
13.98usd/9.83gbp/10.89eur/1259jpy (approx)
*It's been a long time coming but Surkin's 'Next Of Kin' release is finally here and should solidify his status as one of the leading lights in that heavy electro house sound championed by the likes of Ed Banger and Institubes so well. 'White Knight Two' shows off an understanding and respect of the old skool rave sound allied with big, sparkling production while Kid Gloves is a more contemporary cut-up throbber. Flip it over for the B side and title cut 'Next Of Kin' which comes in and stomps around sublimely like a Justice cut before Todd Edwards continues his nu rave affiliated renaissance with his own remix which would make us mix our metaphors about old dogs, new tricks and ponies with only one trick if we only had the time or inclination to figure it out properly. Big release!
STREETLIFE DJS- WE LOVE THE DISCO SOUND 12" (kitsune, france)
13.98usd/9.83gbp/10.89eur/1259jpy (approx)
*Gleaming electro disco from the so-cool-it-chafes Streetlife DJs for the well chafed Kitsune Maison imprint. Cut 'n Run provide the neccessary remix duties with a finely diced dub version, which isn't dub in the slightest, or even a reduced version of the original, if anything it's wilder. The Streetlife DJs also include a maximised Club mix and Discopella for the more active Jockeys.
APPALOOSA- THE DAY WE FELL IN LOVE 12" (kitsune, france)
13.98usd/9.83gbp/10.89eur/1259jpy (approx)
*Kitsuné kicks off 2009 with a melodic and romantic gem, remixed by New York legend Todd Edwards and Californian avant-garde artistes Acid Girls. Praised for their unconventional opening sets for Cat Power, Appaloosa is born from the chance encounter of a London-based producer from Berlin and a French globe-trotter recently returned to Paris. Together they have written the ultimate "chanson d'amour" presented here with a raft of stylish remixes. Todd Edwards, the living house legend, offers an enrapturing and mystical rework of the original track. A house groove and a heavenly touch propel us into ecstasy. Acid Girls paints the song in loud fluorescent colours and rips it up in an explosive finale. Finally, Appaloosa's own dub version extends the experience with a burst of free poetry, an offering which brings to mind The Orb's nebulous reveries.
GUI BORATTO- ATOMIC SODA 12" (kompakt, germany)
12.98usd/8.88gbp/10.08eur/1166jpy (approx)
*Only two years passed by since the release of Gui Boratto's fabulous debut album "Chromophobia". But Gui achieved almost everything you can dream of in techno world. With his powerful liveset he devastated almost every relevant club on this planet. If you'd print his remixography you'd have to put it in your book shelf next to weighty tomes like "Gone with the wind". Yet, he shows absolutely no traces of exhaustion. There's always this whimsical smile on his face, he radiates an almost buddhist blandness and gets excited over tasty lambchops like children over Santa Clause. But then, somewhen in autumn 2008 Gui Boratto disappeared - in conclave in his beloved studio somewhere in Sao Paulo. 
Recently, he emerged with "Atomic Soda/Ballroom", saying that this would be his new 12". And there it was again, this whimsical smile on his face, when he said that this would be just the tip of the iceberg. His second album is in the can. It'll be out on March, 23rd 2009 and it goes by the tongue-in-cheek name "Take my breath away". Needless to say that he hit the mark on the spot again. But we'll talk about this at length when the time is right. For now we just want you to enjoy Gui Boratto's fulminant double header "Atomic Soda/Ballroom", preferably on your favourite dancefloor. Agora baiar, por favor!
CLAUDIO MATE- LILITH DIMENSION 12" (lilith, germany)
13.98usd/9.83gbp/10.89eur/1259jpy (approx)
*Linking Italy with the USA and the new underground with the old masters, the third release on Lillith once again demonstrates label owner Remo's far-reaching vision. With its spectral tones and pulses unfurling into an electronic space odyssey, Claudio Mate's '8th Dimension' marks a distinct coming of age for this young Neapolitan producer, taking the techno sound he developed on his previous work for Global Underground and Klap Klap label into ever deeper realms. Although Claudio has only a handful of releases and remixes to his name since he began producing, tracks such as 2008's 'Everything's Ok In Detroit' or his remix of Infiniti's 'Game On' have built him a burgeoning reputation as a formidable and forwardthinking producer, combining classic Detroit atmospheres with modern minimal's technical precision to create spinetingling grooves. It's a talent which has won him the respect of such hallowed names as Juan Atkins and Manuel Gottsching, who praised Mate's 'M2: G4' reworking of his epic proto-house record 'E2: E4', and now another dance music legend has given Mate his seal of approval as New York's Jerome Sydenham remixes '8th Dimension' with the tech-house twist of his Ibadan imprint…
LEROSA- LOVERS 12" (millions of moments, netherlands)
14.98usd/10.53gbp/11.67eur/1349jpy (approx)
*Four very nice stripped & warm but raw US-influenced house tracks by the man from Dublin. Some absolutely stand out tracks from this talented guys who has some obvious influences such as Larry Heard. Theo P and KDJ, but he always manages to give the hot house grooves some kind of unique and own twist. Winner!!!
ROSWELL RETURN- IFTODEX C0001 12" (sd, netherlands)
13.98usd/9.83gbp/10.89eur/1259jpy (approx)
*SD Records keeps them fine tunes coming, this time with the long awaited debut of Roswell Return. On the a-side the title track IFTODEX C0001 which can be best described as deep space acid: a long and trippy beatless track that keeps evolving around a powerful acid line and deep strings, which sound like a journey through space past bright shining stars and fast pulsating white dwarfs. On the b-side you'll find the SD Remix by Syncom Data, who hardly need any introduction, and they have turned the original into an irresistible, deep and warm dancefloor smasher in the best Detroit tradition.
BEPPE LODA & MACRO DJ- ITALOWERK 12" (skylax, france)
13.98usd/9.83gbp/10.89eur/1259jpy (approx)
*Beppe Loda with some new works. Nu school italo disco from the old resident dj of the Typhoon club and one of the originators of the cosmic italo disco sound. Some bombastic epic disco tracks!
V/A- JACKIN' THE ACID 12" (skylax, france)
14.98usd/10.53gbp/11.67eur/1349jpy (approx)
*tracks clearly oriented chicago acid. Two tracks are Mike Dunn tracks called Ghetto and Outta Kontrol. Not sure on which label they have been released before and if these are officialy licensed... hard to tell these days. B side has more acid tracks.. kind of mash up, edit style tracks. Check the sound bites to learn more about these tracks.
JESPER DAHLBACK- CABLES & THINGS 12" (turbo, canada)
13.98usd/9.83gbp/10.89eur/1259jpy (approx)
*Three tracks with phat bass driven techno tracks.
GIFT CERTIFICATES
---
gift certificates are always available in any denomination and come in a envelope ready to be stocking stuffed, slipped into pockets or dispensed in any way you see fit. they can be paid for in cash, credit card (visa, master card or discover) or paypal in person, phoned in or via email. gift certificates not paid for in person can either be mailed to you, or we can keep it in shop if the recipient plans to use it for mail-order.
ADDRESS
---
tequila sunrise records
525 w. girard avenue
(btwn 5th and 6th streets)
philadelphia, pa 19122
SUBWAY: blue or orange line to girard ave TROLLY: 15 to 5th street BUS: 57 to girard/3rd-4th st; 47 to girard/7th-8th st.
MAP
t/us: 1215 965 9616
t/uk: 0203 004 8357
e:
ajv@tequilasunriserecords.com
u:
www.tequilasunriserecords.com
m:
www.myspace.com/tequilasunriserecords
b:
www. tequilasunriserecordshop.blogspot.com
f:
www.facebook.com/home.php?#/profile.php?id=1447421864&ref=profile
g:
tequila sunrise records/gemm
HOURS
---
monday: closed
tuesday: 12:00-6:00pm/est
Wednesday: 12:00-6:00pm/est
thursday: 12:00-7:00pm/est
friday: 12:00-7:00pm/est
saturday: 12:00-6:00pm/est
sunday: 12:00-6:00pm/est
---