NEW ARRIVALS AND RESTOCKS
FRIDAY, FEBRUARY 6
---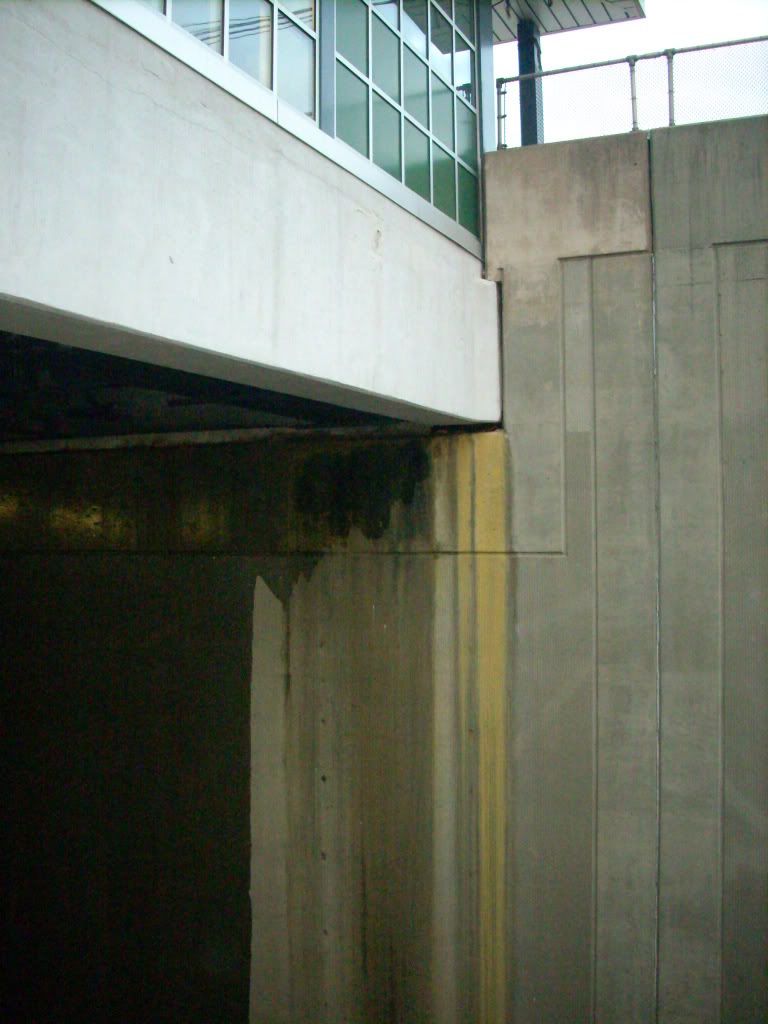 thanks for looking.
back again with another list of hits! granted a fair amount of this weeks new arrival's (well at least the top half of the list) is devoted to restocks (shadoks and numero group restocks that is, which ain't nothin to sneeze at!) but, there is nestled amongst them new-to-the-shop titles by asteroid no.4(!) and don't miss the surprise vinyl restock of the pari zangeneh lp (a shop favorite from a few lists back)… most of the new arrivals fall in the dubstep and dance areas, and there are some real gems! larry heard/mr. white 12"; caspa/rusko fabric mix; jazzsteppa 12; mount kimbie 12; shinedoe 12; sideshow 12; a bunch of white label edits; etc; etc; trust me, good stuff! come on by and check em out!!!
gracias
anthony vogdes
as always, many of these titles are in very limited quantity, so if you're interested in anything listed below and can't make it to the shop you can make a purchase via paypal or over the phone with a credit card and pick them up later or have them shipped (see more information below). i will no longer hold records. sorry.
prices are subject to change without notice.
prices do not include shipping and handling. for those of you shipping within the continental united states I offer a 5.00usd flat shipping rate for any amount of records and/or compact discs. shipping cost for international orders are calculated on an order by order basis. payments for orders can be made via
paypal
or with a credit card by telephone between 12-6pm/est.
i also offer bike messanger service via timecycle couriers. for the low cost of 10.00usd i can deliver any amount of records and/or cds you wish to purchase to your center city philadelphia location (this includes some parts of south, west and north philadelphia) within two hours (and for those of you who need your records even faster, we also offer 'rush' service for the low flat rate of 20.00usd for any amount of records/cds delivered to you within one hour). of course, we are still more than happy to ship records via the usps within philadelphia. as with the international shipments, orders placed before 5pm/est will ship out that evening and should reach their destination by the following day.
PICKS OF THE WEEK
---
LARRY HEARD FEAT MR. WHITE- AEROPLANE 12" (alleviated/black market, uk)
13.98usd/9.57gbp/10.85eur/1256jpy (approx)
*Up here in my Aeroplane nothing ever seems the same! Mr White returns with a 3 track special that will highlight the forth coming LP on Black Market/Alleviated. This is the follow up to 'The Sun Can't Compare', one of 2007 biggest records and this does not let you down. Back with his mentor Larry Heard who brings the best out of the uplifting vocalist. 'Aeroplane' lifts and drives on this tech-house journey. On the flip Heard treats use to his deep world of house, Larry at his best with Mr White's twisted vocals on 'Inside Your Mind'. They round off the EP with 'You Don't Answer' a crossover tack of pure electronic simplicity.
CASPA & RUSKO- FABRIC LIVE 37 CD (fabric, uk)
24.98usd/17.10gbp/19.39eur/2245jpy (approx)
*Many turn the last month of the year into a merciless chasm-filling throng of merriment and shiny cheer; and we are no different. Although we're not ones to embrace the commercial surface; we draw our happiness from below. And we mean way down low, propelled by a constant, almost omnipresent sub bass, mirth drowned deep in tension, dark delicious moody music and for many the future sound of London. That's happiness, masked as dubstep delivered readily by two of the new guard of sub soldiers, Caspa & Rusko. FABRICLIVE 37: CASPA & RUSKO is an almost perfect blend of dark narcotic melancholy and up front torrential dancefloor delight, all wrapped in cavity filling ridiculous low-end bass destruction and delay. Brought together by a love of each other's music, Caspa (25-year old Gary McCann) and Rusko (22 year old Chris Mercer) are considered part of a new breed of dubstep talent, sweeping the deep furrows of ground laid bare by peers like Digital Mystikz, Iration Steppas, Kode9, Skream and Benga, mixed with their own jump up comical party fresh and somewhat relentless sound. Coming together from Leeds and London with mutual loves of dub reggae, drum'n'bass, hip hop, and as fans of their own scene, Caspa & Rusko have been DJing and producing for just a few years, yet have been representing the dubstep dream the globe over as music fans from all corners draw them into a constant stream of performance and release requests. Their musical roots are somewhat similar, with both having delighted in their musically involved upbringings. Caspa & Rusko definitely recognise a crossover between the dub reggae, garage and drum'n'bass scenes and pull the best elements from each to make the sounds and sets they do, injecting this breath of fresh air into their selection for FABRICLIVE 37. Having chosen a new generation of artists from all around the world, picked because of their tried and tested audience reactions, this mix is as true a testament to the sound this duo emanates as it is to the sound of now.
LABEL SPOTLIGHT: NUMERO GROUP (VINYL)
---
V/A- ECCENTRIC SOUL: THE YOUNG DISCIPLES 2LP (numero group, usa)
23.98usd/16.41gbp/18.62eur/2155jpy (approx)
*deluxe double lp set comes housed in a brick-thick gatefold sleeve with 21 re-mastered tracks and a pull-out Yo/Di brochure… By 1967, East St. Louis, once dubbed an 'All-American' city by the U.S. Chamber Of Commerce, had become St. Louis, Missouri's evil twin. Unemployment, drug addiction and vicious gang activity put a dark and heavy lid on a bi-state area that once cooked-up world-changing talent the likes of Chuck Berry, Josephine Baker and Miles Davis. But both cities still spawned heroes, and Allen Merry was one of them. Already a living legend for his early work with Ray Charles and Ike Turner, Merry channeled his talent into teaching, forming the Young Disciples through the South End Community Center to keep the kids off the streets, out of the gangs and into the studio, where young men and women spiraling downward could ride the spiral groove upward on Merry's YoDi, Gateway and Merry labels. With nearly 80 local youths involved from both sides of the Mississippi, the Young Disciples (named for one of the area's most notorious gangs) encompassed solo acts, duos, male and female vocal groups, a massive horn section and a troupe of African dancers. Every sweat-drenched recording included here emerged from this grass-roots organization that changed, if not saved, lives. Former East St. Louis Mayor Carl Officer had a slogan he liked to pitch: 'There's A City Under Here.' Here's the musical proof of that possibility.
V/A- SOUL MESSAGES FROM DIMONA 2LP (numero group, usa)
23.98usd/16.41gbp/18.62eur/2155jpy (approx)
*shop favorite restocked… double lp version, deluxe gatefold sleeve. The Numero Group discovers yet another stop on the soul diaspora tour: Dimona, Israel. Between 1975-1981, a group of American ex-pats took the native sounds of their Detroit and Chicago homes, combines them with the messages of the Israeli Black Hebrew culture and declared Dimona the center of the spiritual universe. The results are a joyful mix of spiritual soul, jazz, and Old Testament gospel psychedelia. Featuring the Soul Messengers, the Spirit Of Israel, Sons Of The Kingdom, and the Tonistics, Soul Messages From Dimona is the only living document of a thriving community at both the center and edge of the world. 2LP set comes stuffed with rare pictures, sleeves and expansive liner notes about the African Hebrew Israelites' journey from the sounds of slavery to the intonations of liberty.
V/A- DON'T STOP: RECORDING TAP 3LP/CD (numero group, usa)
36.98usd/25.31gbp/28.71eur/3324jpy (approx)
*shop favorite restocked… In January of 2006 the Numero Group found itself sitting three wide on a weight bench in a damp garage. Eight hours later, we peeled out of the driveway with a thirty-seven tape mystery. Though Jeremiah Yisrael's Tap label only issued a handful of 12"s between 1981-83, the tape deck never stopped rolling, producing dozens of lavish songs in disco's last days. From the string-heavy sugar boogie of Jackie Stoudemire and Arnie Love to pioneering raps by Missy Dee & the Melody Crew and the Fabulous 3 MCs, Recording Tap covers a wide swath of New York's all night sound. The triple LP set includes ten bonus tracks, miniature song book, expansive booklet stuffed with photos and memorabilia and a CD copy of the album, all housed in a replica tape box. Includes rare and unreleased recordings by Arnie & the Lovettes, Annette Denvil, Bonnie Freeman, the Fabulous 3 MCs, Missy Dee & the Melody Crew, Magnetism, and Jackie Stoudemire.
V/A- WAYFARING STRANGERS: GUITAR SOLI 2LP (numero group, usa)
23.98usd/16.41gbp/18.62eur/2155jpy (approx)
*shop favorite restocked… double lp version, deluxe gatefold sleeve. Bridging the gap between American primitive pioneers John Fahey, Robbie Basho, and Leo Kottke, and the California modernists William Ackerman, Alex de Grassi, and Michael Hedges, Guitar Soli explores the private side of the solo guitar movement from 1966-1981. While Takoma and Windham Hill were laying the groundwork for the new age marketing juggernaut of the mid '80s, these fourteen loners were picking away in tiny cafes, selling records hand to hand. The double LP set comes housed in a beautiful recycled cardboard gatefold sleeve and features Ted Lucas, Daniel Hecht, Dan Lambert, Jim Ohlschmidt, Tom Smith, Mark Lang, Richard Crandell, William Eaton, George Cromarty, Scott Witte, Brad Chequer, Dwayne Canan, and Dana Westover.
V/A- ECCENTRIC SOUL: THE OUTSKIRTS OF DEEP CITY 2LP (numero group, usa)
23.98usd/16.41gbp/18.62eur/2155jpy (approx)
*shop favorite restocked… double lp version, deluxe gatefold sleeve. Instead of rehashing and expanding upon an already established story, The Outskirts of Deep City serves to color in the spaces left open by its predecessor. In addition to seven previously unissued tracks, we've added thirteen other related gems from the Solid Soul, Sun Cut, Reedsville, Lloyd, and Concho labels, and four LP-only bonus cuts. Old style tip-on gatefold sleeve for the vinyl, featuring a wealth of unpublished photographs, an appendix, bibliography, and discography. Featuring unheard cuts by Clarence Reid, Helene Smith, Betty Wright, Frank Williams & the Rocketeers, Johnny K Killens & the Dynamites, James Knight & the Butlers, Deep City Band, The Rising Sun, The Rollers, Perk Badger, Snoopy Dean, Nasty Dog Catchers, and Lynn Williams.
V/A- HOME SCHOOLED: THE ABCS OF KID SOUL 2LP (numero group, usa)
23.98usd/16.41gbp/18.62eur/2155jpy (approx)
*shop favorite restocked… double lp version, deluxe gatefold sleeve. You know Michael, Jermaine, Tito, Marlon and Jackie, but what about Altyrone Deno Brown, Michael Washington, or Little Murray & The Mantics? Home Schooled, the 16th record in Numero's library of the lost, looks at the unknown side of the early '70s kid soul revolution. Beyond the Osmonds, The Five Stairsteps, and the Brighter Side of Darkness lay hundreds of aspiring children (or parents) bent on becoming the next Michael. Numero has selected 16 of our favorites.
V/A- ECCENTRIC SOUL: THE PRIX LABEL 2LP (numero group, usa)
23.98usd/16.41gbp/18.62eur/2155jpy (approx)
*shop favorite restocked… double lp version, deluxe gatefold sleeve, Comes with two bonus cuts and is limited to 2,000 copies. The tiny imprint released less than a dozen singles between 1969-1973, but one look at the Prix archives told us that the tape never stopped rolling. In addition to choice cuts from their catalog, we've included four previously unreleased masters and a slew of demos. The 21 track 2LP features Marion Black, Eddie Ray, The Royal Esquires, OFS Unlimited, The Soul Ensemble, Mitch Mitchell, Chip Willis, Penny & The Quarters, and Joe King.
V/A- CULT CARGO: GRAND BAHAMA GOOMBAY 2LP (numero group, usa)
23.98usd/16.41gbp/18.62eur/2155jpy (approx)
*shop favorite restocked… double lp version, deluxe gatefold sleeve. The second in our series of exploration of the pan-American funk experience, Cult Cargo: Grand Bahama Goombay is a deep overview of funky Nassau's redheaded sister city, Freeport, GBI. From 1969-1976 Frank Penn's GBI studio and label cranked out a dozen LPs and twice as many singles infected with the Miami sounds drifting in over the 100 mile strait. The catalog is a fruity blend of rake and scrape, bush, junkanoo, calypso, reggae, and of course, goombay, with a twist of American soul.
V/A- ECCENTRIC SOUL: TWINIGHT'S LUNAR ROTATION 4LP (numero group, usa)
57.98usd/39.74gbp/45.30eur/5208jpy (approx)
*beautiful 4 lp box set… This is the Big Dig, the Tutankamen of R&B: Twinight. After two years of interviews, cold calls, storage spaces, half truths, unknowns, and dead ends, we've finally completed a large piece of Chicago's secret soul history. Eccentric Soul: Twinight's Lunar Rotation takes a look beyond their hit maker Syl Johnson, and instead focuses on the records that never had a shot at the charts. It's the story of struggling disc jockeys moonlighting as producers, high school talent show winners, major label cast offs, minor label upgrades, girlfriends with decent voices, and master purchases traded for chart position. It happened after midnight, and it happened right here in our backyard. Comprising 40 tracks in all by 22 artists, among them Renaldo Domino, Dynamic Tints, Annette Poindexter, Nate Evans, Radiants, Notations, Mystiques, Kaldirons, Perfections, Mist, Harrison & The Majestic Kind, Schiller Street Gang, Velma Perkins, Jimmy Jones, Sidney Pinchback, Stormy, Johnny Williams, Elvin Spencer and Pieces Of Peace.
V/A- GOOD GOD! A GOSPEL FUNK HYMNAL 2LP (numero group, usa)
23.98usd/16.41gbp/18.62eur/2155jpy (approx)
*shop favorite restocked… double lp version, deluxe gatefold sleeve. A collection of this nature can only exist in hindsight. 'Gospel Funk' is a genre in the same way that deep soul or acid folk is, created by collectors and enthusiasts as a way to define a subsection of another genre. There aren't any labels, artists, or producers that focused strictly on funky gospel music, rather, there were a couple hundred groups that had a funkier number in their repertoire. The Numero Group has spent the last year scouring LPs and 45s for tracks that fit this bill, and have collected 18 standouts from this newly minted genre. The album is a mix of primitive choirs, spacious breaks, congas, elderly rappers impersonating the devil, cast recordings, thumping bass, and JB impressionists, all with a heavy slathering of gospel gravy. Featuring tracks by Preacher & the Saints, 5 Spiritual Tones, Mighty Walker Brothers, Masonic Wonders, Mighty Voices of Wonder, Voices of Conquest, Gospel Comforters, Horace Family, Trevor Dandy, Sam Taylor, Triumphs, Brother John Witherspoon, Shackleford Singers, Cliff Gober, Universal Jubileers, Modulations, Apostles of Music and LaVice & Company.
V/A- ECCENTRIC SOUL: THE BIG MACK LABEL 2LP (numero group, usa)
23.98usd/16.41gbp/18.62eur/2155jpy (approx)
*shop favorite restocked… double lp version, deluxe gatefold sleeve. The fourth volume in our Eccentric Soul series examines the oil-stained underside of the Motor City sound. There are no gold records, million dollar buyouts, or quaint museums at the end of the story, just a handful of four figure 45s, a box of photographs, and a condemned building. If Detroit was once an ocean of soul, the Big Mack label was certainly an island. Big Mack lasted an incredible 20 years without so much as a sniff of a hit. Dogged by lack of airplay, distribution, and a general lack of understanding of the music business, the label failed on almost every level except where it counted; the music. From soulful doo-wop to blistering garage funk, a left at sultry R&B and then a quick dodge into budget Hendrix wailing over a steel drum break, this disc is the epitome of Eccentric Soul. Artists include Bob & Fred, the Manhattens, Edd Henry, Ms. Tyree Jones, Essence, Performers, Mae Young, Soul President, Sleepwalkers, Grand Prix's, and L. Hollis & the Mackadoos.
V/A- ECCENTRIC SOUL: THE DEEP CITY LABEL 2LP (numero group, usa)
23.98usd/16.41gbp/18.62eur/2155jpy (approx)
*shop favorite restocked… double lp version, deluxe gatefold sleeve. Possibly the most influential of all the '60s Miami soul labels, the Deep City sound not only changed the metro Dade area, but set the tone for disco powerhouse TK's impressive run in the '70s. The singles on Willie Clark and Johnny Pearsall's Lloyd and Deep City labels are Florida's rarest of the rare, and we've collected the best of their four year run here. Includes Betty Wright and Paul Kelly's first sides, the can't-miss-but-did diva Helene Smith, obscure work by Frank Williams & the Rocketeers, as well as a previously unreleased acetate by the Moovers. Also featuring Them Two, Paul Kelly, Johnny K. Killens, Freda Gray & The Rocketeers and Frank Williams & The Rocketeers.
V/A- CULT CARGO: BELIZE CITY BOIL UP 2LP (numero group, usa)
23.98usd/16.41gbp/18.62eur/2155jpy (approx)
*shop favorite restocked… double lp version, deluxe gatefold sleeve. Samba Soul. Afro-beat. Reggae. What were once loose-fitting descriptions for American influenced homegrown R&B, are now but common parlance in the lexicon of genre classification.These regional movements all yielded monumental sonic innovations that returned to America with tidal force, eventually flooding the world with third world treasure. The music of Detroit and Memphis were quite possibly America's largest cultural export of the 1960s, spawning imitators with every radio wave that whispered 'I've got sunshine... or Sittin' in the morning sun... into the fertile ear of the uninitiated. For every Nigeria there were ten Ghana's, and every shiny Brazilian soulster had his counterpart in Peru, Argentina, and Columbia. Good news travels fast, and as the gospel of American soul hit the beaches of Trinidad, the Bahamas, and in this case, Belize, it was as though the Gods had not just spoken, but sung. A Cargo Cult is what happens when one culture begins worshipping the byproducts of another. Cult Cargo is the unexpected result of that devotion. It is here in these sixty odd minutes that The Numero Group unveils a style of music completely unknown to the greater world before we dragged it from the beaches of Belize. The national dish of Belize is made with a diverse mixture of ingredients, pig's tail, potatoes, plantains, bananas, boiled eggs, yams, whole fish, thrown in a pot, and boiled to perfection. They call it a Boil Up. The music of this collection combines equal parts of R&B, calypso, disco, funk, reggae, bruckdown, soul, folk, and whatever else can be found back on the bottom shelf of the musical pantry. This too is called Boil Up, and it's anything but leftovers.
V/A- ECCENTRIC SOUL: THE CAPSOUL LABEL 2LP (numero group, usa)
23.98usd/16.41gbp/18.62eur/2155jpy (approx)
*shop favorite restocked… double lp version, deluxe gatefold sleeve. Short for 'Capital City Soul,' the Columbus Ohio Capsoul label's history spans only five short years throughout the 1970's. Founded by Bill Moss, a local singer and DJ at WVKO in Columbus, Capsoul released just a dozen 45's and one highly sought after LP resulting in a few regional hits. Numero 001 is a compilation of nineteen tracks spanning the label's all but forgotten history. The album features Johnson, Hawkins, Tatum & Durr, The Kool Blues, Ronnie Taylor, the Four Mints, Bill Moss, Elijah and the Ebonites and Marion Black. The soul is there by the bucketful -- sweet '70s gems by such little-known artists as Marion Black, Bill Moss, and the staggering Johnson, Hawkins, Tatum & Durr -- but there's nothing particularly esoteric or unusual about the music. To the contrary, it goes down as smoothly as that of Marvin Gaye, the JBs, the Four Tops, and other R&B legends.
HARD ROCK AND PSYCHEDELIC
---
THE ASTEROID #4- AN AMAZING DREAM LP (apollo audio, usa)
14.98usd/10.25gbp/11.63eur/1346jpy (approx)
*4.5/5: OUT in the vast reaches of the American Indie cosmos, there exists a dazzling, undiscovered shooting star, also known as The Asteroid #4. They chart an echo-laden space rock course that puts them in the same territory as early Mercury Rev with a hint of Byrds. This, their fourth album, represents a career high. The band also draw comparisons with Australia's cult sonic explorers The Church, and they repay the debt with a reverential cover of Steve Kilbey's To Be In Your Eyes, just as skewed as the original. Jangly guitars peppr the album's ten tracks, never more effective than on Into the Meadow, a stunning rewrite of Hey Joe. It's the song made famous by Jimi Hendrix but it's a million light years from his primal blues. And best of all might just be the luminous Ask Me About Pittsburgh, five minutes of cracking harmony pop-rock recalling Eighties R.E.M. before they succomed to the major label dollar. An Amazing Dream is truly an amazing reality. (the sun, uk)
THE ASTEROID #4- INTRODUCING... 2LP (apollo audio, usa)
19.98usd/13.68gbp/15.51eur/1796jpy (approx)
*amazing debut release on vinyl in the shop for the first time! nice double vinyl package to boot!
SUCK- TIME TO SUCK LP+7" (shadoks music, uk)
47.98usd/32.84gbp/37.25eur/4313jpy (approx)
*shop favorite restocked… From South Africa, 1971. 600 numbered LPs, matte-varnish heavy gatefold sleeve, 180 gram pressing. Plus a one-sided 7" EP. "Suck were from Johannesburg, S.A. In their short history (only eight months) Suck made one album and created more mayhem than most bands do over a ten year career. But what an album. Time To Suck is a highly-charged package of manic drumming, scorching guitars and sublime, wailing vocals. Political statements on stage (in South Africa) against the war. This one is not for folk fans, no moonshine mellow candle, this one kicks ass and is pure adrenaline, a real pusher. If you think Black Sabbath, Uriah Heap, Deep Purple, MC 5 and Grand Funk Railroad are your tip of the iceberg, you might consider this one as your future favorite album. Full of hard, psychedelic tracks with Louis 'Moose' Forer on bass, Steve 'Gil' Gilroy on guitar, who worked in the UK with Mick Abrahams from Jethro Tull, Saverio Grande on drums and Andrew Ionnides on vocals. Again, Julian Laxton from Freedoms Children was the producer.
QUESTION MARK- BE NICE TO THE PEOPLE LP (shadoks music, uk)
44.98usd/30.79gbp/34.92eur/4044jpy (approx)
*shop favorite restocked… Numbered edition of 450 copies, glossy heavy sleeve with engraved artwork, 180 gram pressing. Question Mark recorded this album in 1974 in Kenya, the land safari parks, of elephants & lions. Five musicians, all English vocals, heavy fuzz guitar, eight freakin' tracks. If you think Blo and Witch were great African albums, you will love this one. It beats most bands from Africa such as Ofege, Chrissy Zebby, Rikki Ililonga and Mack Sigis Porter, unless you are only in African rhythms and chanting. This album has mostly Western-style songs with great and heavy guitar sounds all over but with a strong African touch of course.
GLOBAL SOUNDS
---
PARI ZANGENEH- THE SERIES OF MUSIC FOR YOUNG ADULTS: IRANIAN FOLK SONGS LP (ks, spain)
44.98usd/30.79gbp/34.92eur/4044jpy (approx)
*surprise vinyl restock of this shop favorite… Limited deluxe reissue on 180 gram vinyl and thick cover, 350 hand-numbered copies. Absolute mega-rarity, an incredible discovery and the ultimate folk-psych artifact unearthed directly from Teheran! Female vocalist Pari Zangeneh recorded this really amazing album in 1976 with a full backing band, covering a number of traditional Persian folk songs and giving them a lovely, psychedelic flavor. Beautiful strings, flutes, really charming and tasty drumming, some organ and orchestration, percussion. A truly fantastic album, and one of the rarest folk-psych records ever to file along other obscurities as Book of Am or Mellow Candle!
DUBSTEP AND FUTURE DUB
---
2ND II NONE- CUSTARD PIE/MELODY 12" (white label, uk)
11.98usd/8.20gbp/9.30eur/1077jpy (approx)
*2nd II none comes correct with two dubstep bangers! some heavy heavy business on this one… big tunes!
UNKNOWN- NINJA WE NINJA 12" (white label, uk)
11.98usd/8.20gbp/9.30eur/1077jpy (approx)
*killer mystery track…
UNKNOWN VS. M.O.P.- ANTE UP 12" (white label, uk)
11.98usd/8.20gbp/9.30eur/1077jpy (approx)
*m.o.p. get the dubstep treatment…
DIRTY THIEVING MONGRELS- BITCH INTERNATIONAL 12" (bitch, uk)
11.98usd/8.20gbp/9.30eur/1077jpy (approx)
*cheeky reworking of Beats Internationals "Dub be good 2 me" - a 130BPM 4/4 electro crossover track with a speaker destroying B-Line and its probably the heaviest tune DTM have ever produced. clear vinyl.
CHIMPO- BAD MAN NO FRIEND FISH 12" (contagious, uk)
12.98usd/8.88gbp/10.08eur/1166jpy (approx)
*shop favorite restocked… Oh my gosh! This tune nearly made me fall off my bike on my way to school. Grimey, skanking and about fish! Big things for Chimpo this year! On the flip of 'Children Of Israel' is a collabo with his homeboy Inque he's a bassline producer but been converted to dubstep. Chimpo's gonna make more tracks about fish.
VIRUS SYNDICATE- FOR THE MUSIC 12" (contagious, uk)
12.98usd/8.88gbp/10.08eur/1166jpy (approx)
*shop favorite restocked… Virus Syndicate have long held down the grime scene north of Watford Gap, and often run further afield with forays into vocalizing dubstep and UKHH. Here, they team up with David Lewis on Contagious, the label owned by MRK1 who also provides the beats. As the title suggests, 'For The Music' is a conscious piece from David Lewis, his sweet reggae vocal in the chorus propping up some standard but well-delivered vocals from Virus Syndicate, and he also features on the AA-side instrumental.
NIVEAU ZERO- ROTOR 12" (destpub, france)
11.98usd/8.20gbp/9.30eur/1077jpy (approx)
*Destination PUB ! Let's drink a good beer, while listening this fat hard Bass to open the chakras ! Loud sound thanx to a massive pre-mastering and an excellent cut. A new Dubstep French Artist, on a new dubstep french label... MASSIVE !! After 16bit, MonstR, Liquid Wicked and Hupsy Down, 5th release features up and coming French artist Niveau Zero for his first 10''. This amazingly open-minded producer delivers a taste of massive and melodic electronic music, a synthesis of all the genres that made his personality, from warp artists to today's dubstep bangers. A/Rotor: A mighty yet original 4x4 tune, mixing a techno kick, nervous rotor wobble, steppa dub vibes, guitar skanks and cinematic voices samples, Rotor brings a rich meal on the turntables. Breakdown even leads to an unexpected socca beat that switches the track in an explosive way, leaving listeners astonished. B/Cause Of Death: On the flip and still on a 4x4 steppa beat, melodic synths and berimbao meet distorted guitar riffs and hits, led by a rolling dub bassline.
F ONE- THE MR. MYERS EP 12" (dubstar, uk)
11.98usd/8.20gbp/9.30eur/1077jpy (approx)
*F-One steps out again for Dubstar recs with three more dubstepisms. 'Mr Myers' is cut for the 45rpm side with a maudlin halfstep for the darker dubstep raves, and on the flip it appears that Mr F. One may have been listening to a bit too much Infected Mushroom on 'Stomp the Yard' attempting to pass off a blatant psy-trance effort as a dubstep track loses him a lot of moral credibility. So it's up to 'Purple Sky' to claw back some points with a dubstep rave friendly DJ tool.
JAZZSTEPPA- JAKIN/TWO 12" (hot flush, uk)
11.98usd/8.20gbp/9.30eur/1077jpy (approx)
*Finish copy promo. Quite possibly Hotflush's biggest and most ground-breaking release to date, with two productions from newcomers Jazzsteppa. Formed in 2006 from Berlin, Germany, they fuse aspects of dub, glitchy electronica, jazz, dubstep and more, utilising both live and pre-produced elements in their performances. Jazzsteppa consists of four major members: Barbie on trombone and MC duties, Mathieu Pe on trumpet and effects, Katalyze! on production and noise, and Xperimentalist on drums, effects and production. Expanding on the elements presented in their taster, 'One' featured on the Hotflush Presents... 'Space and Time' LP, this 12" starts with 'Jakin', a more melodic piece, yet not lacking in deep bass, with meaty drums and solid assaults of live horns throughout. 'Two' takes it in a completely different direction, upping the BPM and the distortion, with more experimentation on drum patterns and plenty of bass, while still leaving room for a melodic finish.
MOUNT KIMBIE- MAYBES 12" (hot flush, uk)
11.98usd/8.20gbp/9.30eur/1077jpy (approx)
*Hotflush Recordings presents a brand new production duo that eludes classification: Mount Kimbie. Based in London, they have developed a truly unique sound whose experimental rhythms lend themselves to the fringes of dubstep, wonky and hip hop, but ooze with emotion and echoing ambient soundscapes that take the listener to an entirely different place. Due for release in the beginning of 2009, this first release features four tracks which capture their evolving sound. The minds behind Mount Kimbie, Dominic Maker and Kai Campos, both 22, met at university and began making music together in a home studio in Peckham. Hints of their influences from hip hop, jazz, dubstep and experimental electronica can be heard in their productions. The EP has already been well received, with support DJs including Mary Anne Hobbs' BBC Radio 1 Experimental show (on which they also recently performed a guest mix), Scuba on his podcast for XLR8R, Rob Booth's Electronic Explorations show, Ramadanman's recent podcast mix for Dub War NYC, and Alex Incyde on Sub FM.
V/A- ANGER MANAGEMENT VOLUME 3 12" (qualifide, uk)
11.98usd/8.20gbp/9.30eur/1077jpy (approx)
*2 Step/Bassline 4 tracker. After being battered on dubplate at recent events and on kiss by the one and only DJ EZ, then also featuring on his latest pure garage cd "pure bassline" the demand for this track to be released on vinyl has hit the roof.
V/A- ANGER MANAGEMENT VOLUME 1 12" (qualifide, uk)
11.98usd/8.20gbp/9.30eur/1077jpy (approx)
*restocked… this four track e.p. features the previously unreleased and sought after "among the stars" by EL-B as well as new cut "dubifide" by Qualifide. Rossi B and Luca switch it over to a grimey tip with "nobody move" and Joson H brings in the rare groove / jungle style tune "lowkey".
UNKNOWN VS. THE PRODIGY- THEIR LAW 12" (sparx, uk)
11.98usd/8.20gbp/9.30eur/1077jpy (approx)
*cheeky dubstep reworking of prodigys "their law" on sparx, the one they call skream has been all over this in some of his recent sets!
KROMESTAR- ALIEN/HYPE 12" (southside recordings, uk)
11.98usd/8.20gbp/9.30eur/1077jpy (approx)
*The Kromestar production line rolls off another three dubwizened street cuts for his newly rebranded Southside Recordings label. The stench of strong skunk and long studio sessions positively oozes from these grooves, with the busy fingers of Kromestar crafting a marauding horde of dub Extra Terrestrial's shotting lazers from the hip on 'Alien', sounding like Coki cloned and fed on a drip of Panda cola and heavy bleed. 'Hype' and 'Poison' on the flip work further into the Kromestar formula of tricksy dub shuffle rhythms with a slightly experimental edge within ominous atmospheres and all heaving under charged bass weight. (boomkat)
GIANT/ENEI- BADNESS/CRISPY ROLLS 12" (subway, uk)
11.98usd/8.20gbp/9.30eur/1077jpy (approx)
*restocked… While switching from deep minimal thumpers to up-tempo steppers and even to good ol' wobblers, the Subway imprint shows no sign of slowing down. By not sticking to one sound, Subway shows that there is dubstep for everybody! And they're back again with a brand new 12" with those crazy Russians! With a whole new sound arsenal this time around, Subway resident Enei hooks up with fellow Russians Nersa & Ekta. Together they form a brand new formation called Giant which stands for huge beats and tremendous power which will result in King Kong/Godzilla-like destruction inside any venue! The Giant formation cooked up a special something for the Subway imprint. 'Badness': a huge destructive wobbler that will fit well with the Rusko & Caspa lovers out there. These guys may live on the other side of the world but they know very well what makes a dancefloor destroyer! On the flip, Enei goes solo once again with another dancefloor smasher called 'Crispy Rolls.' With his brand new sound, he shows what he can do -- big towering wobblers in true jump-up fashion.
BAR 9- MURDA SOUND: ESKMO & MIKE LENNON REMIXES 12" (z audio, uk)
11.98usd/8.20gbp/9.30eur/1077jpy (approx)
*bar 9s debute track and no holds barred banger gets the remix treatment from eskmo and mike lennon with an extra special vip mix from bar 9 themselves!
THE QEMISTS FT. WILEY- DEM NA LIKE ME: KING CANNIBAL &SUBSCAPE REMIXES 12" (ninja tune, uk)
13.98usd/9.57gbp/10.85eur/1256jpy (approx)
*Welcome please, from The Qemists' eagerly-anticipated debut album, "Join The Q", the single "Dem Nah Like Me". Featuring the vocal talents of the one and only Wiley over the kind of hard punching, slick moving production we've come to expect from The Qemists.
There's always a story to tell when Wiley is involved with a project – one usually involving non-attendance. After a couple of failed attempts, EskiBoy made it in the nick of time to catch his train to Brighton and lay down this crucial vocal, memorably rhyming Audi with Saudi over the Qems' tough digital dancehall.
Support for band has been gathering pace for the past few years, ever since they debuted with a remix of Coldcut's "Everything Is Under Control" in 2006. There's a genuine feeling out there that 2009 could be the year The Qemists break big. They have gained fans as diverse as Zane Lowe, Chase & Status and even Bruce Dickinson from Iron Maiden! If that doesn't show broad appeal we don't know what does.
The very last taster before the full majesty of "Join The Q" is released, "Dem Nah Like Me" is a perfect calling card featuring remixes by King Cannibal, A1 Bassline, Qemists VIP Mix, Elektrons, Subscape – utterly joyful and completely uncompromising. You nah like it? They nah care.
HOUSE, TECHNO AND DISCO
---
SHINEDOE- HEY DJ 12" (area remote, netherlands)
12.98usd/8.88gbp/10.08eur/1166jpy (approx)
*Amsterdam imprint Remote Area presents the offshoot Area Remote. Area Remote focuses on one-sided collaborations or one day spin-offs. Yet more house, sure as hell sexy. Releases such as Mumbling Yeah, Sexvibe, Poppop, Borderline and Casamance confirm this statement. Hey DJ reflects the label's aesthetic on the hot, steaming underground dancefloors across the globe. Shinedoe's uncut power produces uncomplicated, ass-shakin' grooves.
SIDESHOW FEAT. PAUL ST. HILAIRE- IF ALONE 12" (aus music, germany)
13.98usd/9.57gbp/10.85eur/1256jpy (approx)
*If Alone is the first single taken from Sideshow's Admit One full-length. The original features Paul St. Hilaire's rich vocal propelled by an unrelenting bass pattern and a hypnotic guitar line. Chateau Flight create space for the vocals while eerie FX dance around the melancholic melody. The dub version features a rubbery bass line and a cut-up breakdown. Appleblim & Komonazmuk's remix starts out mournful but ends on a euphoric high, as a set of stabs make you reach for the lasers.
METRONOMY- HOLIDAY 12" (because/ed banger, france)
12.98usd/8.88gbp/10.08eur/1166jpy (approx)
*Another quirky electro-pop elegy about the joys of "Holiday" from the mighty Metronomy! Backed by the equally off-the-wall "Let's Have A Party", "Our Raid" and a 'Bedtime Dub' of "Holiday" (phonica)
METRONOMY- A THING FOR ME 12" (because, france)
12.98usd/8.88gbp/10.08eur/1166jpy (approx)
*Metronomy are back with their next single, 'A Thing For Me'. Underpinned by perfectly arranged guitar chords, drum machines and general electric trickery, Metronomy turn out an 80's inspired disco take on the modern love song. Its the remixes here that we're interested in - Sinden, Mad Decent, Nightmoves, Breakbot, Blackout Crew. (phonica)
SIS- LA GARUA 12" (cecille, germany)
12.98usd/8.88gbp/10.08eur/1166jpy (approx)
*Sis is one of the upcoming producers in germany, delivering three expressive tracks. Orgsa is a catchy tune, lesh is a floor bomb for the peaktime and can bando means soul music, so relax or start your culinary music experience.
DIRECTORS CUT- EVOLUTION 12" (director's cut, uk)
11.98usd/8.20gbp/9.30eur/1077jpy (approx)
*Innovative new label concentrating on tracks constructed using edited film and TV scores. Kicks off on side A with a brilliant rework of Evolution from Giorgio Moroder's classic 'Battlestar Galactica' soundtrack turning it into a dancefloor-friendly cosmic disco monster. On the flip we get another killer re-edit, this time the theme tune from cult BBC Science program Tomorrow's World - stretching all the right parts to create pure disco devastation.
SOFT ROCKS- ESSRA 12" (endless flight, japan)
12.98usd/8.88gbp/10.08eur/1166jpy (approx)
*one of the hottest uk based nu disco producer "soft rocks"'s debut single on mule musiq's endless flight. they have released 8 singles from their own label(this time is a first release from other label!) and their release is always getting very good response. this new single have three different style music. one is house and one is beautiful down tempo and one more is alternative disco. a side,"light bulb" is a very playfull old school acid house.if you like "trax" or that kind of house music, you will love. title track of b1,"essra" is a beautiful jazzy song.it bit similar to the early works of zero 7 or hefner. this track will be included to upcoming new mule musiq compilation "i'm starting to feel ok vol.2". b2,"dlalulac" is a unique dubby disco with the sound of violoin. sound like a disco version of jean luc ponty? this time,soft rocks new single is not for only disco people.watch out for!!
THE GLIMMERS- ALL TRACKS SELECTED, RE-DITED AND PH#CKED UP BY... 4LP (eskimo, belgium)
24.98usd/17.10gbp/19.39eur/2245jpy (approx)
*shop favorite restocked… 4 x 12" vinyl box version, unmixed tracks from the CD. Features tracks from: Queen, Whomadewho, De Falla, Roxy Music, Whitey, Shocking Blue, Billy Idol, Alan Vega, Pete Shelley, Jah Wobble, Severed Heads, Liquid Liquid, Jungle Brothers, Sylvester, Residents.
Originally released in 2004. Much respected for compiling the highly acclaimed Eskimo, Culture Club and Serie Noire mix albums, Belgian top-DJs The Glimmers create another outstanding mix compilation. Nineteen timeless tracks by diverse names -- mixed, re-edited and fucked-up. The Glimmers are perhaps the best known DJs from the notorious party city Ghent and are definitely two of the most original and innovative DJs around. From old school hip-hop, dark new wave and vintage acid house to Belgian new beat, Balearic disco AND sleazy pop music -- their record collection is incredibly eclectic. Neither trendy nor retro, The Glimmers have a passion for pleasing the crowd with their impeccable music taste and ultra-smooth mixing style.
LINDSTROM & PRINS THOMAS- BONEY M DOWN 12" (eskimo, belgium)
11.98usd/8.20gbp/9.30eur/1077jpy (approx)
*shop favorite restocked… "Boney M Down" is the third single for Lindstrøm & Prins Thomas from their very successful album Lindstrøm & Prins Thomas on Eskimo Recordings. The title track -- one of the best tunes from the album -- comes in an alternative version, whereas "Sykkelsesong" was recorded live at Goa Club in Rome, Italy. "Tempo Tempo" is a new track, in true L&PT style: spaced out disco!
THE MOLE- FOR THE LOST 12" (Internasjonal, norway)
12.98usd/8.88gbp/10.08eur/1166jpy (approx)
*Colin de la plante is the canadian bred and berlin-based the mole. his unique and abstract take on modern disco on labels like wagon repair and musique risque put him right at the top of my wishlist….. so after promises of fulfilling filthy fantasies and a big share in the norwegian oil fund these 2 golden nuggets were handed over!
DJ RAHAAN- DJ RAHAAN EDITS VOL. 2 12" (kat, uk)
14.98usd/10.25gbp/11.63eur/1346jpy (approx)
*One of the coolest DJ's on the block - cool here being really cool - Rahaan (and not Raahan, as was for the last Kat release he did), returns with three massive reworks - "Inside America" gets stretched out to over 8 mins in length (over 3 minutes longer than original Juggy Murray Jones version), Herbie Mann's "Waterbedmann" and Kokomo's "Use Your Imagination"... Big! (phonica)
BENI- MY LOVE SEES YOU 12" (kitsune, france)
12.98usd/8.88gbp/10.08eur/1166jpy (approx)
*Beni's latest dancefloor panther, a menacing builder of a jam, complete with epic stuttering breakdown, and cooing female vocal sample. With remixes from In Flagranti and Etienne de Crecy! Beni is one half the electro duet Riot in Belgium who gained a worldwide reputation with their dancefloor anthems "My Love Sees You" is Beni's latest dancefloor panther, a menacing builder of a jam, complete with epic stuttering breakdown, and cooing female vocal sample. The kind of tune equally at home in da club, the café or the Caribbean. It's a club staple from tomorrow onwards, and if the forecast is anything to go by, so is Beni. In Flagranti gives to the track a groovy and what we cannot describe otherwise than an inflagranti-esque touch while Etienne de Crecy brings his straight forward dancefloor-killing excellency!
JOE AND WILL YOU ASK?- CLAYMORE 12" (kitsune, france)
12.98usd/8.88gbp/10.08eur/1166jpy (approx)
*United by as simple question as 'what is electro?', the two young English producers of Joe and will ask? have spent the last two years creating dirty, cutting edge productions and taking over the London club scene. with an eye firmly on the dance floor, but also with effortless musicality not normally associated with techno, they've won over fans from the band / indie scene, as well as diehard clubbers. they inject tonality and musical flow into everything they touch, all under the banner of techno or electro or whatever you would like to call it, and have been compared to Justice, Soulwax, dim and Popof. after several eps, acclaimed by the likes of Brodinski Kris Menace, Vicarious Bliss, Casper C and Autokratz to name a few, here comes their first release on kitsuné. 'claymore', delivers a tensed and breathtaking swoop with obsessive rhythms, while 'take me away' with its strong rock energy and vocal hook, will set all the dancefloors on fire.
YOU LOVE HER COZ SHE'S DEAD- INNER CITY ANGST 10" (kitsune, france)
12.98usd/8.88gbp/10.08eur/1166jpy (approx)
*You Love Her Coz She's Dead are a super digital electro trash duo. YLHCSD write about superheroes, superheroes & superheroes but, mainly just about superheroes. YLHCSD is like Digitalism meets Crystal Castles. This ain't for the faint-hearted. The Prodigy is their favourite band, nothing original when you're British and live way out in the sticks. In early 2008 Kitsuné invited YLHCSD to be a part of one of their highly regarded & popular mix CD compilations entitled, Gildas & Masaya - "Paris" YLHCSD won the Indy Awards for 'Best Electronica Act 2008' this year which was televised on Sky TV throughout May. Since then, YLHCSD have embarked on the recording of their debut 12" due for release 24th November 2008, & have a track featured on the forthcoming Kitsuné Maison 6, released on 20th October 2008. The first time we met them in London, they came by van, it took them five hours… Young people love them. They make young people's music.
LA ROUX- QUICKSAND: AUTOKRATZ/CHATEAU MARMONT REMIXES 12" (kitsune, france)
12.98usd/8.88gbp/10.08eur/1166jpy (approx)
*Kitsune release the first single by la roux, who has just signed to polydor for the uk. with influences ranging from prince to blondie to tears to fears la roux is electro pop for the 21st century. elly jackson, the voice of la roux has a distinctive sound but sounds mature beyond her years. 'quicksand' is pure 80's electro gold that has both dancefloor and radio crossover potential. the 12" comes backed with mixes from autokratz, beni and chateau marmont.
IN FLAGRANTI- BUSINESS ACUMEN: HOLY GHOST! REMIX 12" (kitsune, france)
13.98usd/9.57gbp/10.85eur/1256jpy (approx)
*In Flagranti is Sasha Crnobrnja and Alex Gloor, New York based duet, who've met through their simultaneous discovery of the italian cosmic scene from the late 70's early 80's and their love for electro-disco-afro-rock-funk-dub. Alex and Sasha have aimed to explore the cosmic background in every possible way by creating and putting together different elements of art/graphic design and styles of music, which ultimately led them to create "In Flagranti" and continue to explore the endless possibilities of a 'cut and paste' creation. They release a brand new track through French label Kitsuné, who they share their love for aesthetics with. Another floorfiller where their hypnotic-italan-disco-dub influences is more apparent than ever ! The EP features a disco cover version by DFA exciting duet Holy Ghost! and a surprising DonnaDummer zombie-disco style remix by the English newcomer You Love Her Coz She's Dead.
I SCREAM ICE CREAM- TRUST TISSU 12" (kitsune, france)
13.98usd/9.57gbp/10.85eur/1256jpy (approx)
*Jesper Mortensen, one half of Junior Senior, has decided to take a different approach to song craft on his new side project I Scream Ice Cream. Jesper defies the standard approach to songwriting by fleshing-out the most interesting aspects of pop music – including the punchy hooks that he is renowned for through Junior Senior -- within a dance track structure. In Ice Cream Ice Cream Jesper showcases his skillful craftsmanship with a more improvisational hand, using drum machines, synths, percussion, vocals and loads of scratching to create a whole out of many smaller parts. And, ultimately, succeed in not playing by the rules.
FREEMASONS FEAT HAZEL FERNAND- IF: 2009 REMIX/JOLYONPETCH REMIXES 12" (legato, belgium)
12.98usd/8.88gbp/10.08eur/1166jpy (approx)
*Legato offers hot new mixes for 2009 of the Freemasons album favourite... Already went up to # 2 in the UK Cool Cuts Chart. Worldwide exclusive pressing!
PETAR DUNDOV- ESCAPEMENTS 4LP (music man, belgium)
25.98usd/17.78gbp/20.17eur/2335jpy (approx)
*shop favorite restocked… This is the second full-length release from Croatian DJ/producer Petar Dundov. Dundov is a producer who runs his own Neumatik studio and multimedia company where he works as a sound engineer as well as producing his own take on techno, house and electronica. Escapements is his most accomplished work to date and features beautifully layered techno, hypnotic rhythms and shimmering melodies that make this a real landmark release. The lead single "Oasis" has been remixed by Substance & Vainqueur and follow-up singles will include mixes from Detroit's Echospace, Dub Kult and DFA's Gavin Russom. His last full-length CD release was in 2001, with the ambient album Sculptures 1-3 on Jeff Mills' Tomorrow label that preceded multiple 12" releases on Music Man. Running Man brought attention back to his music and also announced the direction and concept of Escapements. Fusing hypnotic rhythms, bubbling melodies, intricate atmospheres and a soundtrack-like quality, Escapements exists in a nocturnal post-club hinterland where the bass and beats still echo through your ears as night turns into day. Taking the listener from the club to a tripped-out dreamscape, Escapements brings musicality back to techno and shows that minimal need not be one-dimensional. Driving, thrilling and emotionally-charged, Escapements is set to cross the techno/house/trance divide and become one of the essential electronic albums of 2008. The album also comes bound in a beautiful UV-varnished design with a "QR" code (next-generation barcode) printed on the packaging that leads to a hidden web site with exclusive content.
WIREMAN- ARMOUR 12" (prime numbers, uk)
11.98usd/8.20gbp/9.30eur/1077jpy (approx)
*The Armour EP is the first release from Glasgow based Wireman, a new signing to the Prime Numbers artist roster. Taking all the best elements from dubstep, techno and ambient electronica and creating an original sound that is all his own. Taking influence from producers such as T++, Basic Channel, Autechre, 2562 and Kode9, Wireman has created some forward thinking (dubbed) techno & electronics. The Armour EP has already been generating huge hype with dj support coming from Martyn, Move D, Surgeon and plenty more. Look out for a full LP on Prime Numbers in Autumn 2009 and remixes of the title track "Armour" from Move D, Recloose, Sasha Dive & Keith Worthy in January 2009 !
GIFT CERTIFICATES
---
gift certificates are always available in any denomination and come in a envelope ready to be stocking stuffed, slipped into pockets or dispensed in any way you see fit. they can be paid for in cash, credit card (visa, master card or discover) or paypal in person, phoned in or via email. gift certificates not paid for in person can either be mailed to you, or we can keep it in shop if the recipient plans to use it for mail-order.
ADDRESS
---
tequila sunrise records
525 w. girard avenue
(btwn 5th and 6th streets)
philadelphia, pa 19122
SUBWAY: blue or orange line to girard ave TROLLY: 15 to 5th street BUS: 57 to girard/3rd-4th st; 47 to girard/7th-8th st.
MAP
t/us: 1215 965 9616
t/uk: 0203 004 8357
e:
ajv@tequilasunriserecords.com
u:
www.tequilasunriserecords.com
m:
www.myspace.com/tequilasunriserecords
b:
www. tequilasunriserecordshop.blogspot.com
f:
www.facebook.com/home.php?#/profile.php?id=1447421864&ref=profile
g:
tequila sunrise records/gemm
HOURS
---
monday: closed
tuesday: 12:00-6:00pm/est
Wednesday: 12:00-6:00pm/est
thursday: 12:00-7:00pm/est
friday: 12:00-7:00pm/est
saturday: 12:00-6:00pm/est
sunday: 12:00-6:00pm/est
---