NEW ARRIVALS AND RESTOCKS
FRIDAY, MAY 22
---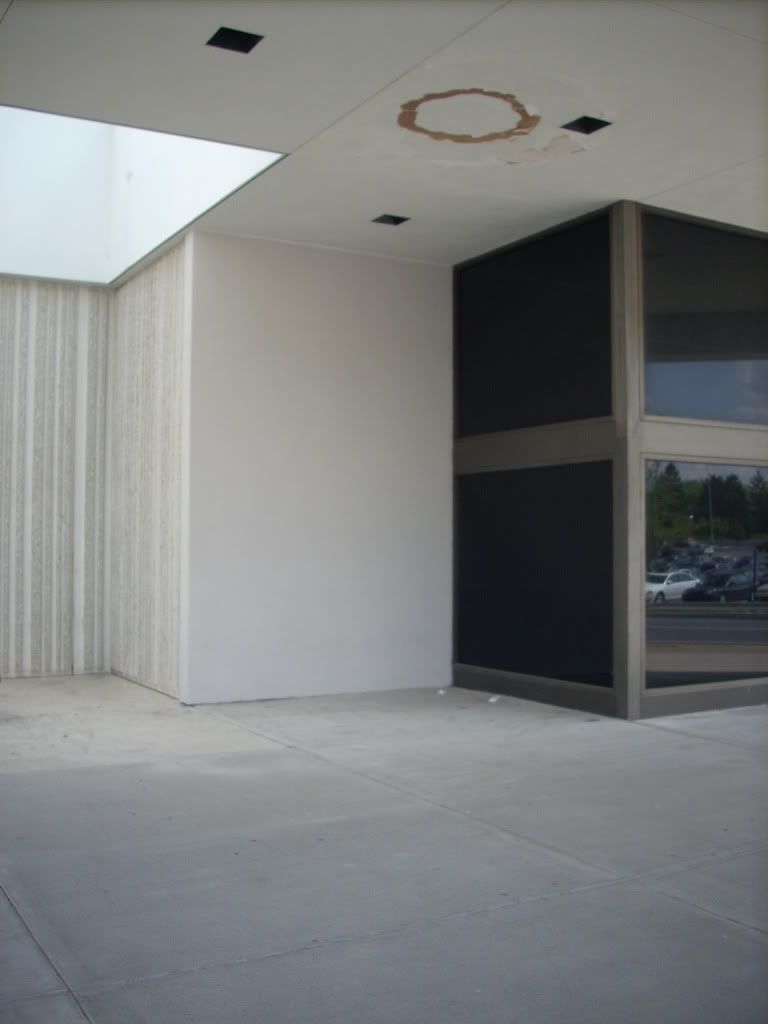 thanks for looking.


alright, memorial day weekend! those of you not heading to the beach, i mean, "down the shore"… JK!… i grew up here, i'm allowed to make fun… and besides, when i was a teen, my friends in oc/nj hated –HATED- when peeps referred to their town as the shore. funny stuff… um, i guess you had to be there… anyhow… as i was saying… the forecast is for thunderstorms, so you might as well relish the fact that yr hanging around town this holiday weekend. take in a movie, go to the making time 9yr anniversary, check out free energy at the barbary and while your at it, you might as well make it over to 6th and girard (G'ROD!) and check out this weeks new arrivals (and everything else in house for that matter). this weeks top picks, the second group doueh lp (awesome) and the new double vinyl reissue of the omar souleyman cd release from a year or so back, both on sublime frequencies. people are gonna hyper fetishize the group doueh lp on account of its presumed future discogs/ebay value (it's already out of print from the label, which more than likely means that of the 1500 pressed, 500 people bought two copies to sit on and speculate, which is totally UN-cool, but tis the reality of limited edition lps) and as noted, it is AWESOME, but don't miss out on the omar souleyman set. the cd has been a shop favorite of mine (and BIGTIME fave of healey's) for a while now and should not be missed! needless to say both are beautiful packages and neither will last long (in fact since they arrived yesterday, i already sold about half, so don't snooze). also on the top of this weeks heap is the new richard bishop lp on drag city… he's backed by a band this time out and this line from the press release regarding the group endevour caught my attention: "a talented quartet of players getting deep into the Middle Eastern mystic with hand drums, percussion, bass, drums, electric guitars and a heavy dose of Moroccan chanters"… nice! also of note this week: a bunch of solid/excellent hard rock cds on the rockadrome label outta texas; a few brazilian/argentinian cd obscurities (at this point you'd be hard pressed to find said reissues outside of south america or… japan); a few drag city back catalog essentials; early kraftwerk cd reissues… and you may notice i've listed last weeks top picks again in the punk/post punk section… in my rush to get the update out, i screwed up the descriptions, so i present them here again for your perusal. also just in, the new issue of wax poetics (both the american -#35- and the japanese -#3-)… there's a few other things expected today, but i'm unsure of their whereabouts, so for up to the minute new arrivals, be sure to check out tsr's twitter feed. hope to see you soon!!!


gracias


anthony vogdes


as always, many of these titles are in very limited quantity, so if you're interested in anything listed below and can't make it to the shop you can make a purchase via paypal or over the phone with a credit card and pick them up later or have them shipped (see more information below). i will no longer hold records. sorry.


prices are subject to change without notice.


prices do not include shipping and handling. for those of you shipping within the continental united states I offer a 5.00usd flat shipping rate for any amount of records and/or compact discs. shipping cost for international orders are calculated on an order by order basis. payments for orders can be made via paypal or with a credit card by telephone between 12-6pm/est.


i also offer bike messanger service via timecycle couriers. for the low cost of 10.00usd i can deliver any amount of records and/or cds you wish to purchase to your center city philadelphia location (this includes some parts of south, west and north philadelphia) within two hours (and for those of you who need your records even faster, we also offer 'rush' service for the low flat rate of 20.00usd for any amount of records/cds delivered to you within one hour). of course, we are still more than happy to ship records via the usps within philadelphia. orders placed before 5pm/est will ship out that evening and should reach their destination by the following day.


PICKS OF THE WEEK

---
SIR RICHARD BISHOP- THE FREAK OF ARABY LP (drag city, usa)
16.98usd/10.87gbp/12.32eur/1619jpy (approx)
*Another album of acoustic guitar music from Sir Richard Bishop…are you "freakin'" nuts?
The Freak of Araby is a new direction for our distinguished gentleman, and just in the nick of
time as well. Sir Rick's had it up to here with solo acoustic guitar records! The Freak of
Araby isn't even a solo record! And there's no acoustic guitar on it! So let's have no more of
this kind of talk. Over his years with Sun City Girls, Richard Bishop threw a wide variety of music and sound against the wall — and all of it stuck. Among those who know, he's reasonably fluent in any number of international music traditions, playing them for (mostly) fun and (sometimes) profit all over the place. The Freak of Araby is the debut of Sir Richard Bishop and his Freak of Araby Ensemble, a talented quartet of players getting deep into the Middle Eastern mystic with hand drums, percussion, bass, drums, electric guitars and a heavy dose of Moroccan chanters, all of it captured with depth, detail and sympathy for the eternal enigma by engineer Scott Colburn. But a Sir Richard Bishop album with a backing band — how did this happen? After recording a cover of "Ka'an Azzaman," written by Elias Rahbani, one of Lebanon's finest songwriters, something dawned on Sir Richard. Half-Lebanese by birth (it didn't just occur to him later), he found himself suddenly possessed to really dig into Middle Eastern sounds. A pair of original melodies not fully developed at a prior recording session had the Arabic inspiration, so these were reattacked and finished in short order. Soon, Sir Richard's head was flooded with some of the classic sounds spun for him by his grandfather back in his (way) younger days, like Farid Al-Atrache, Oum Kalthoum and Fairuz, along with other personal favorites, such as the guitarists Omar Khorshid and Mike Hegazi. In addition to the studio improvisation, "Taqasim for Omar," the whole of The Freak of Araby is dedicated to these inspiring players. Check 'em out.
In addition to his soul-stirring electric guitar playing, Sir Richard grabbed a couple of Moroccan chanters and blew the house down on "Blood-Stained Sands," providing an epic (not to mention epochal, heh heh) finish to this journey to the center of one-half of the family tree. This is music meant to be played live, and Sir Richard's Freak of Araby Ensemble intends to play it everywhere there's interest in hearing it. So get your Freak on.
GROUP DOUEH- TREEG SALAAM LP (sublime frequencies, usa)
25.98usd/16.63gbp/18.84eur/2478jpy (approx)
*Group Doueh's follow-up to their now-legendary debut LP is here. While most would think it damn near impossible to top the former release, in terms of sheer "shock and awe," Treeg Salaam (trans. "Streets Of Peace"), blows hot and dusty from the infernal sand-swept dunes of the Western Sahara. Compiled from Group Doueh's personal archives, these five tracks (note: sidelong piece on the flip), are as brain-shifting in their ecstatic brilliance as any music ever heard. From the wah-stroked lead-off track to the blazing dexterity of "Ragsa Jaguar," the whole of the first side is an entrance to the lip-puckering tea den of Saharan trance heaven. Salmou Baamar's (Doueh) guitar/tinidit runs explode in cosmic shrapnel, raining down on the temporal nodes of the listener's brain. On side 2, we have a 20-minute, smoky, slow-burning, psychedelic excursion into the great unknown. A meditation on the arid and inhospitable landscape that inspires this music and its people. This is a one-time pressing of 1,500 copies. Pressed on 180 gram vinyl and comes in a gatefold full-color jacket with great photos of the musicians. limit one per customer.
OMAR SOULEYMAN- HIGHWAY TO HASSAKE: FOLK & POP SOUNDS OF SYRIA 2LP (sublime frequencies, usa)
29.98usd/19.19gbp/21.74eur/2859jpy (approx)
*Previously released on CD by Sublime Frequencies in 2007, now available on 2LP. Omar Souleyman is a Syrian musical legend. Since 1994, he and his musicians have emerged as a staple of folk-pop throughout Syria, but until now they have remained little known outside of the country. To date, they have issued more than 500 studio and live-recorded cassette albums which are easily spotted in the shops of any Syrian city. Born in rural Northeastern Syria, he began his musical career in 1994 with a small group of local collaborators who remain with him today. The myriad musical traditions of the region are evident in their music. Here, classical Arabic mawal-style vocalization gives way to high-octane Syrian Dabke (the regional folkloric dance and party music), Iraqi Choubi and a host of Arabic, Kurdish and Turkish styles, among others. This amalgamation is truly the sound of Syria. The music often has an overdriven sound consisting of phase-shifted Arabic keyboard solos and frantic rhythms. At breakneck speeds, these shrill Syrian electronics play out like forbidden morse-code, but the moods swing from coarse and urgent to dirgy and contemplative in the rugged anthems that comprise Souleyman's repertoire. Oud, reeds, baglama saz, accompanying vocals and percussion fill out the sound from track to track. Mahmoud Harbi is a long-time collaborator and the man responsible for much of the poetry sung by Souleyman. Together, they commonly perform the Ataba, a traditional form of folk poetry used in Dabke. On stage, Harbi chain-smokes cigarettes while standing shoulder-to-shoulder with Souleyman, periodically leaning over to whisper the material into his ear. Acting as a conduit, Souleyman struts into the audience with urgency, vocalizing the prose in song before returning for the next verse. Souleyman's first hit in Syria was "Jani" (1996) which gained cassette-kiosk infamy and brought him recognition throughout the country. Over the years, his popularity has risen steadily and the group tirelessly performs concerts throughout Syria and has accepted invitations to perform abroad in Saudi Arabia, Dubai and Lebanon. Omar Souleyman is a man of hospitality and striking integrity who describes his style as his own and prides himself on not being an imitator or a sell-out. Sublime Frequencies is honored to present the Western debut of Omar Souleyman with this retrospective 2LP of studio and live recordings spanning 12 years of his career, culled from cassettes recorded between 1994 and 2006. This collection offers a rare glimpse into Syrian street-level folk-pop and Dabke -- a phenomena seldom heard in the West, not previously deemed serious enough for export by the Syrians and rarely, if ever, included on the import agenda of worldwide academic musical committees. This is a 2LP version of the CD release housed in a full-color gatefold sleeve and coinciding with Omar Souleyman's tour of the UK and Europe in May/June of 2009. limit one per customer.

ROCK AND PSYCHEDELIC

---
KRAFTWERK- KRAFTWERK/KRAFTWERK 2 2CD (germanophon, germany)
27.98usd/17.91gbp/20.29eur/2668jpy (approx)
*double-disc set contains both of Kraftwerk's groundbreaking red and green pylon lp's from 1970 and 1971; these albums were soon re-introduced to the UK by Philips' London office in a stunning gatefold 2LP set on their "progressive" Vertigo label imprint. Germanofon has retained this unique artwork for their two-disc collection of both LP's, replacing the previous (and now unavailable) separate CD reissues… For those of you who prefer more information, here are individual descriptions of the two albums included in this set: disc one: Kraftwerk "S/T" (red cone): first release under this name (1970) from the most influential German band of all-time; produced by Cluster's Conny Plank, this album is an incredibly adventurous excursion into places no other group had ever gone before; oddly enough, Kraftwerk did not use any synthesizers on these recordings—all the music was played on "real" instruments: Ralf Hutter's organ, Florian Schneider-Esleben's flute, violin, and manipulated percussion, aided and abetted by additional percussion from Neu! leader Klaus Dinger and the mysterious Andreas Hohmann. Hypnotic and unconventional and absolutely essential. disc two: Kraftwerk "2" (green cone): When the Kraftwerk 2 LP was released, Ralf and Florian had rejoined forces to continue Kraftwerk's music ideas. The LP was recorded at their own studio in Düsseldorf (KlingKlang) and the Star Music Studio in Hamburg. It was produced in just seven days between the 26th September and 1st of October 1971. It was co-produced by Conrad (Conny) Plank who once again played an important role. The Kraftwerk 2 album was originally released on the Philips label and is a musical extension of the first Kraftwerk LP. The LP is totally instrumental and Ralf is credited with rhythmusmashine (rhythm machine) as well as a host of other instruments. With no conventional drumming at all -- the first 17 minute track 'Klingklang' has an altogether softer sound than most of the first album. The track's constantly shifting tempo is due to the changing beat of the drum machine, giving the impression that it is a machine that is actually driving the music forward. This was in 1971 a totally new phenomenon and it is very much the 'Kraftwerk sound' being born.
KRAFTWERK- RALF & FLORIAN CD (germanophon, germany)
16.98usd/10.87gbp/12.32eur/1619jpy (approx)
*Kraftwerk's third album Ralf und Florian was released in November 1973 and it's title is almost synonymous with a nickname for the duo. The front cover is taken by Florian's then girlfriend Barbara Niemöller. The LP is a continuation of the ideas on the first two LPs, but the music has a much cleaner sound dominated by electric piano and soft electronic percussion. The first track "Elektrisches Roulette" (Electric Roulette) is a rythmically repetitive piece and I think that you can trace the later Kraftwerk sound in this song. The track features electronics, violin,electric piano and drums. It is very much a pop song and maybe the best track on the album. Next comes "Tongebirge" (A Mountain Range Of Tones) and it has closer resemblance to earlier LPs. It has Florian's typical flute arpeggios treated to a heavy dose of echo. "Kristallo" is also the name of a hotel close to the studio and the song featured clear repetitive keyboard arpeggios showing Ralf further developing the automation feel to his playing. The track ends like a catalogue of various recording tricks including backward tapes. "Heimatklange" (The Sounds Of Homeland) which closes side two demonstrates the duo's increasing grasp of dynamics. Side two opens with "Tanzmusik" (Dance Music) a strange song with very simple wooden and metallic noises. The rythm box is naturally present and actual hand claps appear towards the end of the song. The final track "Ananas Symphonie" features some slide guitar but most important is the emergence of a primitive vocoder through which the words "Ananas Symphonie" are discernable.
ORGANISATION- TONE FLOAT CD (germanophon, germany)
16.98usd/10.87gbp/12.32eur/1619jpy (approx)
*Rare pre-Kraftwerk LP from 1970, originally released only in the UK! On Tone Float, the line up consisted of Ralf Hutter on organ, Florian Schneider on violin and flute, Basil Hammoudi on vocals, Fred Monicks on drums and Butch Hauf on bass. The LP features repetitive percussion and bass drum patterns, embellished with guitar, flute, violin and organ. Sections of the music are clearly '60s influenced and have an almost eastern feeling with scratchy violin and bongos. Tone Float was the last time that Ralf and Florian would rely on unrestrained expression and improvisation. With Organisation beeing a democratic five piece band, it was difficult to develop a disciplined approach. Any comparison between Tone Float and the later Kraftwerk sound is hard to draw.
AFTER SHAVE- SKIN DEEP CD (rockadrome, usa)
14.98usd/9.59gbp/10.87eur/1428jpy (approx)
*Official reissue of rare 1972 Swiss underground hard rock album, featuring liner notes, photos and five bonus tracks! After Shave were a heavy trio formed in the late 60s and influenced by Cream, Deep Purple, Led Zeppelin and the usual suspects. They toured Europe in the early 70s and eventually recorded this debut album for the tiny Splendid label in 1972, which now commands big dollars on the rare record collector market. They have been featured in a few books, including The Hard Rock Anthology 1968-1980 and Encylopedie du Hard Rock des Seventies.
ASHBURY- ENDLESS SKIES CD (rockadrome, usa)
14.98usd/9.59gbp/10.87eur/1428jpy (approx)
*Reissue of classic early hard rock private press record from Arizona! A real gem for fans of classic rock and even 70s metal heads into such obscurities as Legend (From the Fjords) or southern rockers into groups like The Outlaws. Hypnotic vocal hooks and a mystical atmosphere mixing acoustic and electric guitars lures you right into this group's unique hard rock sound. It's amazing how such talent can slip right under the radar." "Hard rock ripper with progressive edge; been compared to Black Sabbath and Bill Nelson" - The Acid Archives
IRON CLAW- IRON CLAW CD (rockadrome, usa)
14.98usd/9.59gbp/10.87eur/1428jpy (approx)
*shop favorite restocked… First official release of early 70s Scottish underground heavy rock recordings from this group who were stomping around the UK with the likes of Black Sabbath, Hackensack, Pink Fairies, Juicy Lucy and others from the time, but never released a proper album. Their name, Iron Claw, was taken from the first line in King Crimson's song "21st Century Schizoid Man". In the beginning, Iron Claw probably became the world's first Black Sabbath tribute band, as they incorporated the entire first Black Sabbath lp and single into their set! This collection of sixteen original studio tracks documents their existence from 1970 thru 1974 and features a wonderful 16-page booklet with extensive liner notes, lyrics and photos!
JERUSALEM- JERUSALEM CD (rockadrome, usa)
14.98usd/9.59gbp/10.87eur/1428jpy (approx)
*shop favorite restocked… first official reissue of this infamous heavy rock Decca/Deram label album from 1972, produced by Deep Purple's legendary frontman, Ian Gillan, who said of them: "Not many bands really excite me. But this one's so raw and completely unpretentious. They make the biggest, bloodiest noise you can imagine, tempered with moments of extreme emotion." And, of course, he's right—the music is a menacing combination of over-the-top vocals and screaming lead guitars that could easily pass for something from the early British heavy metal scene. A favorite among vinyl collectors, the album is presented here in its ultimate glory, with all tracks taken from the original master tapes; also features pre-album demos, alternate mixes and a non-LP singles track. The twenty-page color booklet contains liner notes written by bassist Paul Dean, lyrics, press clippings and rare photos!" Rough, raw, and doomy!
NEGATIVE SPACE- HARD, HEAVY, MEAN & EVIL CD (rockadrome, usa)
14.98usd/9.59gbp/10.87eur/1428jpy (approx)
*shop favorite restocked… Official reissue of ultra-rare 1970 underground psychedelic rock record born out of the early New Jersey scene and fueled by the revolutionary air of the period. The sound is raw basement fuzz guitar charged rock in it's purest form, inspired by the likes of Cream, Blue Cheer, Jimi Hendrix, Nazz and others! Fueled by the revolutionary air that prevailed during his days at Rider College and the entrapment of marriage at a young age, Rob Russen drew upon his frustrations and anger as well as the influences of Jimi Hendrix, Cream, Blue Cheer, the Illusion, Steppenwolf, and Nazz among others of the era to create the material for Hard, Heavy, Mean & Evil. Russen recruited musicians Jimmy Moy (guitar/vocals), Bob Rittner (bass/vocals) and Lou Nunziatta (drums) to form the original lineup of Negative Space. Over a three year period, with minor variations, the group continued to perform, record and evolve into Snow. In the late '60s Rob Russen, with his cherry red Gibson SG, Baldwin Exterminator amplifier and fuzztone was a powerful force in the heavy rock emanating from the East Coast. Studio engineer Tony Pappa of MSI often commented about how difficult it was to contain and capture the power and fury of Russen's music on the four track equipment used on these recordings. Negative Space and Snow recorded on Castle Records, a small independent label formed by Russen in 1965. All recording were limited issue with only a thousand copies of each single and 500 copies of the original Hard, Heavy, Mean & Evil album released. With the release of the album, Negative Space toured the East Coast extensively, opening for such national recording acts as Steppenwolf, Vanilla Fudge, Three Dog Night, Rare Earth, Eric Burdon & War and Grand Funk Railroad.
POOBAH- STEAMROLLER CD (rockadrome, usa)
14.98usd/9.59gbp/10.87eur/1428jpy (approx)
*Reissue of classic late 70s underground hard rock album. Originally released in 1979 on the private Peppermint label, it is a top collector item sought by vinyl mongers around the world. After disco hit, many local hard rock bands imploded, but Poobah kept on churning out the heavy jams and laid down some legendary cuts here that demolish most other private pressings from that time. Experience this monster re-mastered from the original reels, complete with 12-page booklet containing an interview with guitarist Jim Gustafson, lyrics, photos, and 5 massive bonus non-Lp tracks!!! Come with Poobah and Jump Thru The Golden Ring!!
TRUTH AND JANEY- NO REST FOR THE WICKED CD (rockadrome, usa)
14.98usd/9.59gbp/10.87eur/1428jpy (approx)
*No Rest for the Wicked CD reissue is great 1976 hard rock from the midwest! A real heavy rock classic filled with inventive songwriting, intelligent lyrics and above all, top-notch guitar playing from BillyLee Janey!! The mega-rare original vinyl press is an all-time favorite among collectors and fetches over $300 nowadays. This is the official reissue containing four studio bonus tracks and 16-page full color booklet with history of the group, lyrics and rare band photos!
TRUTH AND JANEY- ERUPTS CD (rockadrome, usa)
14.98usd/9.59gbp/10.87eur/1428jpy (approx)
*Truth and Janey erupt with absolutely crushing live recordings from 1976 by one of the midwest's heaviest power trio of all time!!! This features material taken from their previously released double LP from the early 90s on compact disc for the first time! Tune in and hear Billylee Janey take his '64 Gibson Firebird to new heights of heavy wailing godlyness!!!! A raw, loud, screaming guitar trip back in time to 1976! Re-packaged for the Vintage (Rockadrome) label with new artwork and booklet containing an interview with guitarist Billylee Janey! Over 70 minutes of heavy jams!
WINTERHAWK- REVIVAL CD (rockadrome, usa)
14.98usd/9.59gbp/10.87eur/1428jpy (approx)
*Official reissue of all-time classic hard rock guitar album featuring Jordan Macarus. If you love hard rock lead gutiar action then do yourself a huge favor and grab this thing immediately! This is the latest pressing on the new Vintage sub-label of Rockadrome with expanded 12-page booklet containing liner notes, interview and photos.
WINTERHAWK- THERE AND BACK AGAIN CD (rockadrome, usa)
14.98usd/9.59gbp/10.87eur/1428jpy (approx)
*There and Back Again is a trip back in time to the Aragon Ballroom in Chicago circa 1978! Jordan Macarus deals out solo after solo of some of the hottest fretwork I've ever laid ears on! Massive Winterhawk classics like "Off the Bat," "There and Back Again," "Creatures of the Sea," "In the Wake of Things Yet To Come" and more revealed for the first time in over 20 years.

PUNK AND POST-PUNK

---
DEATH- ...FOR THE WHOLE WORLD TO SEE LP (drag city, usa)
16.98usd/10.87gbp/12.32eur/1619jpy (approx)
*shop favorite repressed… Their time in the studio was overseen by engineer Jim Vitti, whose work with Parliament/ Funkadelic seems to have informed his decision to record Death in raw fashion with little polish, showcasing the organic power relationships within the trio. The songs recorded there make up ?For the Whole World to See, which today blasts from the speakers as a fresh and inspired early entry in the category of punk rock. Death had a single pressed, Politicians In My Eyes b/w Keep On Knocking, selling them at their shows and on the street. Things weren't really going anywhere when they heard from Columbia Records' president Clive Davis. He was interested, but he had one demand -- they'd have to change their name. David, acting as the band's leader, would have no part of it, a decision that ultimately brought an end to Death. Moving to New England, David, Bobby and Dannis reconnected with their faith, forming the Christian rock-n-roll band The 4th Movement, whose self-released early-80s album joined Death's 45 as a sought-after obscurity for the next generation. 2009 is the time that Death is finally here ...For The Whole World to See. ...For The Whole World to See is the first full-length release EVER for the band called Death -- with only one 7" single to their name, and that usually goes for about a grand per. That's $1000! For those who do have the single, the remastered sound here will break you up.
AUTONERVOUS- FETALITIES 12"EP (duchess archive, usa)
14.98usd/9.93gbp/11.06eur/1428jpy (approx)
*It was during Jessie's tour with The Vanishing, sometime around their "In The Bat Haus", that an Autonervous cassette made it's way into the hand's of Duchess Archive. "Fetalities" is that cassette lovingly scratched into vinyl. Jessie Evans & Billy Bates, both from San Francisco's notorious The Vanishing, were Autonervous. Jokingly referred to as Goth Aerobics, the EP is musically aligned with The Vanishing but with a slightly darker and more dance oriented sound. Strobe light rhythms, saxophone trills, mascara-caked reverb, and a couple blood-covered prom dresses. When Jessie moved from SF to Berlin Autonervous would morph into a cabaret-flavored collaboration with Bettina Koster (of Malaria) but this is where it all began.
SPECTOR PROTECTOR- SPECTOR PROTECTOR 12"EP (duchess archive, usa)
12.98usd/8.60gbp/9.58eur/1237jpy (approx)
*Spector Protector were a short lived San Francisco dark wave duo that burned brightest in the glory of darkness. Minimal Man or maybe early-Tuxedomoon might hint/compare/inspire the chasm in which they toiled. A goth hinterland informed by Christian Death theatrics and the cold heart of Kraftwerk. They played numerous shows with such legends as The Vanishing, Phantom Limbs, New Collapse... and sold endless cdr's. Sadly they disbanded before recording a proper full length. This EP made during their demise is the sole vinyl remains. An anomaly in their time that now slot somewhere near Minimal Wave reissues, Xeno & Oaklander, and Cold Cave.
TURN PALE- MOCK TRIAL/HUNG JURY LP (duchess archive, usa)
12.98usd/8.60gbp/9.58eur/1237jpy (approx)
*Duchess Archive chased down this modest plain-clothes quartet from Bloomington, Indiana after witnessing them deliver an incendiary live performance. Turn Pale continue to caress the darkened anxiety inside us all with raw unhinged fits that floor and center on an undercurrent of rhythm informed by only the finest of artifacts from the dancefloor post-punk heyday that was Rough Trade/Factory/4AD/Mute. Their first album made good on a promise of decadence but it is on "Mock Trial/Hung Jury" their second full length where Turn Pale take things so much further! Spastic dark dense danse songs and blood drenched ballads of undoing & insatiable desire. Extreme music for extreme people in extreme times. Kill the lights!
ENTERTAINMENT- GENDER LP (duchess archive, usa)
19.98usd/13.25gbp/14.75eur/1905jpy (approx)
*"Only Theatre Of Pain", "Song & Legend", "If I Die, I Die", "In The Flat Field"... "Gender" is the debut full length from Entertainment. Voted Album of the Year 2008 by the readers of Deathrock.com. Unapologetically goth, "Gender" exposes new depths to the hallowed precincts of pain and darkness. Defiantly operating beyond influence, trend, or fashion. They currently reside in an idyllic and storied small southern town. Entertainment is a band and they play music like an expressionist painting. Limited edition of 500 copies on 180 gram vinyl.

INDIE

---
BACHELORETTE- MY ELECTRIC FAMILY LP (drag city, usa)
16.98usd/10.87gbp/12.32eur/1619jpy (approx)
*From out of a clear blue sky comes the sound of Bachelorette and My Electric Family.
Bachelorette's music beams to us through a universe of unconquered pop music, where long beams of sunlight extend to infinity, and blue moons rise wistfully in the deep purple expanse.
She stands in the cradle of modern songwriting, that of psychedelic pop music. The sense of infinite possibility felt in those songs, the desire to manipulate a collective sensation to become
anything at all, informs Bachelorette's journey. The psych vibe shimmers in an acousto-synthetic haze, not really overt, so completely are those long-ago verses absorbed in her DNA. Her impulses are fed into a format that rhymes couplets over dancing beats, voices, keyboards, and a variety of guitars and percussions to create the melodic constructs we know so well, and delight in, and sing along with, and imagine to. Tasty candylike approximations, sweet and sour, billowing and knife-like, here for our pleasure. My Electric Family may be your introduction to New Zealand's Bachelorette — good for you! She makes great records — but this is the third Bachelorette record (the EP "The End of Things" and the Isolation Loops album) and also the most topically focused. Her song structures are traditionally examinations of love and longing, the exploration of self versus self and in relation to the surrounding, silent universe. The songs of My Electric Family emphasize a particular fascination: the meeting of man and machine. We built them in our image, they're the more perfect us. Now we look to them looking at us. This is another kind of relationship. This is what Bachelorette does to make her sci-folk sounds — she
relates to machines, expressing her feelings in union with their electric/electronic function. This is imagination, soaring and expansive yet rigidly composed — the firmament as viewed from the ground, an arc in the ageless sky where the light glows for us all. Our universe starts with the dirt, the grass and the trees. As sure as electric impulses pinball through our brain, the true expanse exists to be tapped within.
BONNIE 'PRINCE' BILLY- MASTER AND EVERYONE LP (drag city, usa)
16.98usd/10.87gbp/12.32eur/1619jpy (approx)
*vinyl repressed and in stock for the first time… Bonnie 'Prince' Billy's third album finds him more popular than ever. Master and Everyone was recorded by Mark Nevers, and features Tony Crow, William Tyler, Matt Swanson, Marty Slayton, and Paul Oldham.
BONNIE 'PRINCE' BILLY- LIE DOWN IN THE LIGHT LP (drag city, usa)
16.98usd/10.87gbp/12.32eur/1619jpy (approx)
*vinyl repressed/restocked… Bonnie 'Prince' Billy is letting the sun shine in so you can Lie Down In The Light. Before you get undressed, we're talking about a brand-new 12 song album of excellent new songs and sounds, okay? Get that thong back up your crack and listen! Bristling with guitar strings and laced with harmonies, Lie Down In The Light is the brightest album to date from the Bonnie 'Prince.' Brisk tempos skip among his signature slower numbers and ballads. Bonnie's vocals are among his most expressive: carefully nuanced, singing all up and down his range, showing him at a judiciously dynamic and tuneful apex. Coloring the sound, is a subtle backdrop of percussive slaps and shakes (but nary a drumkit), touches of keys and steel, delicate harmony-vocal arrangements and other sweet surprises that might send some sad-sack fans back to their auto-erotic dungeons, fresh toys in hand. Lie Down In The Light features Bonnie repeat players Paul Oldham and Emmett Kelly and also benefits from the multi-instrumental presence of Shahzad Izmaily, who works percussion, piano, guitar, banjo and the mysterious, sensual 'row of wenches' -- I mean, mysterious, sensual 'row of wrenches.' New (duet) partner Ashley Webber forges her own presence next to Bonnie in a pair of fantastic turns. Additionally, some of Nashville's finest appear in between the band's strings and harrows, adding light (and yeah, we see a little darkness, too) wherever they appear.
PAVEMENT- WESTING: BY MUSKET AND SEXTANT LP (drag city, usa)
15.98usd/10.23gbp/11.59eur/1524jpy (approx)
*shop favorite in stock for the first time… Westing (By Musket and Sextant) collects all the material from Pavement's first four vinyl releases -- the 7" EP demolition plot J-7, the 10" ep perfect sound forever, the 7" summer babe, and the 7" slay tracks -- along with other early material and compilation tracks.

GLOBAL SOUNDS

---
CAITO- EN BOSSA Y ALGO MAS CD (ediciones rayuela, argentina)
16.98usd/10.87gbp/12.32eur/1619jpy (approx)
*nice looking and sounding argentine reissue. tracks: 1.Samba Do Aviao 2.Ingenuo
3.Lluvia 4.Durmiendo 5.Canto De Osanha-Berimbau-Consolacao 6.Samba Triste 7.Euridice
8.Insesatez 9.Tu Eres Todas Las Cosas 10.El Dia Que Me Quieras 11.Dos Y La Ventana.
CAITO- CAITO 2 CD (ediciones rayuela, argentina)
16.98usd/10.87gbp/12.32eur/1619jpy (approx)
*nice looking and sounding argentine reissue of this amazing guitarists second lp.
MARIA NAZARETH- SEM VOCE CD (ediciones rayuela, argentina)
16.98usd/10.87gbp/12.32eur/1619jpy (approx)
*nice looking and sounding argentine reissue of this amazing bossa nova lp. tracks: 1.Fue en Carnaval (Foi no Carnaval) 2.Sin Ti (Sem Voce) 3.Camino de Nada (Estrada do Nada) 4.Lluvia (Chove) 5.Um Sueno Para Dos (Um Sonho Para Dois) 6.Nuestro Rincon (Nosso Cantinho)
7.Gira Rueda (Gira Roda) 8.Lo Que Tenia Que Ser (O Que Tinha de Ser) 9.La Villa (A Vila)
10.Buen Dia Tristeza (Bom Dia Tristeza) 11.Carino y Amor (Carinho e Amor) 12.La Muerte de Um Dios de Sal (A Morte de um Deus de Sal).
BWANA TRIO- BWANA TRIO CD (paradise masters, brazil)
16.98usd/10.87gbp/12.32eur/1619jpy (approx)
*nice looking and sounding brazilian reissue by this quality bossa nova jazz trio lp from 1967. tracks: 1. La Vem Ela 2. A Felicidade 3. People 4. Pressentimento 5. Dreamsville 6. Odeon 7. Meu Tamborim 8. The Shadow of Your Smile 9. Corrida de Jangada 10. Eu te Amo 11. Cute 12. Atire a Primeira Pedra.
OSMAR MILITO- LIGIA CD (paradise masters, brazil)
16.98usd/10.87gbp/12.32eur/1619jpy (approx)
*nice looking and sounding brazilian reissue by this quality late 70s bossa nova lp.

MAGAZINES AND BOOKS

---
WAX POETICS- #35 JUNE/JULY 2009 MAGAZINE (wax poetics, usa)
9.98usd/6.39gbp/7.24eur/951jpy (approx)
*On the covers… front: Roger Troutman, back: Booker T. Jones. Contents: Editor's Letter, Re:Discovery, El Michels Affair, Broken Keys, STS9, Glass Candy, Lord Finesse, Ralph MacDonald, Booker T. Jones, Byron Lee, Mahavishnu Orchestra, E.Z. Mike Simpson, Def Jef, Roger Troutman, Analog Out." 104 pages, full color, high gloss, incredibly well done & essential. 35th issue of this U.S.-based production.
WAX POETICS- WAX POETICS JAPAN NO.03 MAGAZINE (wax poetics, usa)
15.98usd/10.23gbp/11.59eur/1524jpy (approx)
*In the Fall of 2008, Wax Poetics celebrated the launch of Wax Poetics Japan. Issue 1 was met by an enthused Japanese audience, finally able to enjoy the acclaimed musical periodical in their native tongue. Wax Poetics now has a dedicated team of sonic anthropologists abroad, publishing unique Japanese-language editions by utilizing Wax Poetics' extensive archives as well as generating fresh new content, never before seen in either hemisphere. Issue 3 finds the Eastern team providing another comprehensive remix, featuring an attractive Wattstax image, similar to our treatment of Issue 11. Contents Include Earl Palmer, Norman Whitfield, Alton Ellis, Mulatu Astatke, Q-Tip, Bill Withers, quasimode, Les McCann, Wattstax, Yuji Ohno, Clyde Stubblefield, MF Doom, Daniele Baldelli, Guillermo Scott Herren, Kero One, Emi Tawata, King Tubby, Danny Krivit, Steph Pockets, and Alf Alpha.

GIFT CERTIFICATES

---
gift certificates are always available in any denomination and come in a envelope ready to be stocking stuffed, slipped into pockets or dispensed in any way you see fit. they can be paid for in cash, credit card (visa, master card or discover) or paypal in person, phoned in or via email. gift certificates not paid for in person can either be mailed to you, or we can keep it in shop if the recipient plans to use it for mail-order.

ADDRESS

---
tequila sunrise records
525 w. girard avenue
(btwn 5th and 6th streets)
philadelphia, pa 19123

SUBWAY: blue or orange line to girard ave TROLLY: 15 to 5th street BUS: 57 to girard/3rd-4th st; 47 to girard/7th-8th st.



t/us: 1215 965 9616

t/uk: 0203 004 8357

e: ajv@tequilasunriserecords.com

u: www.tequilasunriserecords.com

b: www. tequilasunriserecordshop.blogspot.com

f: www.facebook.com/home.php?#/profile.php?id=1447421864&ref=profile

m: www.myspace.com/tequilasunriserecords

t:www. twitter.com/tequilasunriser



HOURS

---
monday: closed
tuesday: 12:00-6:00pm/est
Wednesday: 12:00-6:00pm/est
thursday: 12:00-7:00pm/est
friday: 12:00-7:00pm/est
saturday: 12:00-6:00pm/est
sunday: 12:00-6:00pm/est
---