NEW ARRIVALS AND RESTOCKS
FRIDAY, MAY 8
---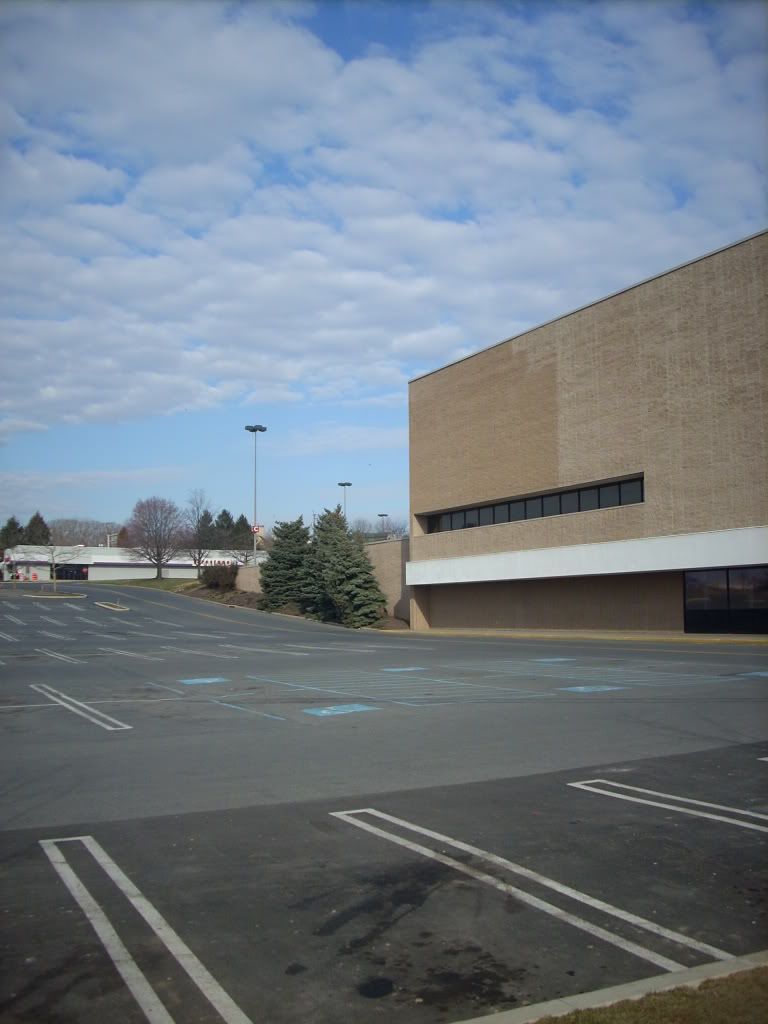 thanks for looking.


here ya go… another list of goods for your perusing! more, new, choice titles on whats your rupture, woodsist, sacred bones, etc (wavves restocks! plus so much more… check em out below in the 'punk/post punk' section); new lp on was soll das? platten (always a highlight!); nice reissue of computer world by kraftwerk (on clear vinyl no less); new 12" on soundshift (killer dubbed out contempo deroit tech!); restock of the stones throw/luka bop funky/fuzzy african comp (always and forever a shop fave); reissue of the incredibly classic (and rare) overhang party lp (fans of the first couple tokyo flashback cds on psf will know the score); a bunch of new disco/italo/baleric 12s (plus a ton of essentials restocked!)… like i said, choice stuff, so come on by and see/hear em for your self!


gracias


anthony vogdes


as always, many of these titles are in very limited quantity, so if you're interested in anything listed below and can't make it to the shop you can make a purchase via paypal or over the phone with a credit card and pick them up later or have them shipped (see more information below). i will no longer hold records. sorry.


prices are subject to change without notice.


prices do not include shipping and handling. for those of you shipping within the continental united states I offer a 5.00usd flat shipping rate for any amount of records and/or compact discs. shipping cost for international orders are calculated on an order by order basis. payments for orders can be made via paypal or with a credit card by telephone between 12-6pm/est.


i also offer bike messanger service via timecycle couriers. for the low cost of 10.00usd i can deliver any amount of records and/or cds you wish to purchase to your center city philadelphia location (this includes some parts of south, west and north philadelphia) within two hours (and for those of you who need your records even faster, we also offer 'rush' service for the low flat rate of 20.00usd for any amount of records/cds delivered to you within one hour). of course, we are still more than happy to ship records via the usps within philadelphia. as with the international shipments, orders placed before 5pm/est will ship out that evening and should reach their destination by the following day.


PICKS OF THE WEEK

---
BILLY DALESSANDRO/SOUNDSHIFT- DON'T SLEEP/DRIFTING INTO VIEW 12" (soundshift, usa)
9.98usd/6.64gbp/7.47eur/992jpy (approx)
*Reshaped & reformed tracks for your pleasure. On the a side a big mix of Billy Dalessandro's ''Don't Sleep'' (Soultek's Walking In His Sleep Mix). The original was a huge hit and this promises to be a big one too! Nice driving beats with a superb analog melody line which reminds a bit of old Aphex Twin melodies. Fine combination of up to date (minimal-ish) techno and that addictive analogue sound. Great remix job!. Flip side has a superb mix of Soundshift ''Drifting Into View'' (Soultek's Drifting Further Mix). Inspired by Detroit & Made in Detroit!
KRAFTWERK- COMPUTER WORLD LP (warner bros., usa)
16.98usd/11.29gbp/12.70eur/1688jpy (approx)
*limited, clear vinyl reissue of this essential classic from one of, if not, the originators of modern electronic music.
CHEMISCHE AMEISEN SCHEISSE- HEUTE:KÜHL LP (was soll das? platten, germany)
27.98usd/18.61gbp/20.93eur/2782jpy (approx)
*Finally a new release is born out of the wsdp womb...the 12" dance-maxi by chemische ameisen scheisse. Originaly born as a Cassette-Only release in 1981 on kommt noch schlimmer tapes. The baby features the complete 6 Song Cassette and comes with Handstamped labels and a silkscreened Cover including a booklet, so you can all singalong. The band was featured on my compilation lp ganz einfach some years ago. As wsdp is going back too the roots, the record is limited to 200 copies and will not be repressed. Buy now or cry later.....mhmmm what else to say? Oh yes, they do use a synth ....sometimes... (!)

ROCK AND PSYCHEDELIC

---
OVERHANG PARTY- OVERHANG PARTY LP (mutant, usa)
17.98usd/11.96gbp/13.45eur/1788jpy (approx)
*shop favorite reissued… Overhang Party and its members, who revolve around founder Rinji Fukuoka, have always shown a wide range of musical interest and ability, and this LP shows them all at their formative nucleus, offering a glimpse into what would come in later years in addition to enormous immediate aural gratification. Initially released privately by the group in 1993 (prior to Rinjis formation of his Pataphysique imprint, which would release the rest of the groups output in addition to many other interesting recordings), this LP was limited to just 200 copies and has long been sought-after by aficionados of the Japanese underground. Needless to say, until now, if one were to be lucky enough to find a copy of this LP, it would come with a somewhat prohibitive price tag; we offer it once again in the vinyl format with its original presentation for those of us for whom the depth of our fanaticism may not always equal that of our bank accounts. This LP shows the groups long-standing interest in the avant-garde and improvisation, featuring some amazing soundscapes which find their way through both the beautiful and the abrasive; they definitely explore some far-out territory, but there are also glimpses into the beautiful saturation of their more "rock" side on occasion, with some particularly expressionistic guitar work from Rinji within the context of a slow-burning psych blowout. This LP features the initial lineup of Rinji Fukuoka (guitar, voice), Iwao Yamazaki (drums), Kouji Nishino (bass) and Kunukunu as guest on VCS3 synthesizer during the track "Air." Overhang Party ceased in January of 2008, and its members continue on with their new efforts as Majutsu no Niwa. As we honor their early forays with this re-issue, we also eagerly anticipate what the future will bring. This vinyl reissue is limited to 500 copies and it is presented with its original artwork which features a stark plain white jacket with Overhang Party simply printed on the front.

PUNK AND POST-PUNK

---
AWEN- THE BELLS BEFORE DAWN LP (dais, usa)
24.98usd/16.61gbp/18.69eur/2484jpy (approx)
*this is the first lp of inspirational Ancestral Ambience and folk from Texas-based Awen! Beautifully dark compositions accompanied by deep vocals - songs of life, history, and blood(?)! Not to be missed!
BRAINBOMBS- FUCKING MESS LP (lystring, sweden)
25.98usd/17.28gbp/19.44eur/2584jpy (approx)
*The brainbombs return with seven new songs recorded last summer. Hesitate and bum out forever... Recorded July 12, 2008. Second pressing on black vinyl with thicker jackets. 735 copies.
TALIBAM! WITH DANIEL CARTER- NEW NIXON TAPES LP (roaratorio, usa)
15.98usd/10.63gbp/11.95eur/1589jpy (approx)
*Since 2003, NYCs Talibam! have been charting a course through the improv waters in a way that few other groups can pull off. Rock, jazz, noise and all stops in between collide in an aggressive mix that defines free music in the best sense of the term: nothing is deemed out of bounds. Too much fun to be a po-faced postmodern exercise, and too expertly played to be sunk in a morass of good intentions, The New Nixon Tapes hurtles through two side-long pieces in an agile cascade of rhythmic and melodic ideas. Kevin Shea (drums) and Matt Mottel (synthesizer) have worked with Cooper-Moore and Rhys Chatham, among others; here theyre joined by master saxophonist / trumpeter / flautist Daniel Carter. Recorded live in the WFMU studios. MP3 download coupon included.
FACTUMS- THE SISTRUM LP (sacred bones, usa)
18.98usd/12.62gbp/14.20eur/1887jpy (approx)
*shop favorite repressed/restock, no longer includes bonus 7"… Full-length follow-up to last years LP on the recently resurrected Sitlbreeze label from this band that vaguely circles in the A-Frames/Intelligence/Fruit Bats orbit. Critics have compared Factums to Tronics, Cabaret Voltaire, or Pere Ubus more chaotic moments also citing some heavy Kraut influenced flashes.
GARY WAR- ZONTAG 7" (sacred bones, usa)
6.98usd/4.64gbp/5.22eur/694jpy (approx)
*Sacred Bones presents the followup release to last year?s New Raytheonport full-length LP on Shdwply Records. Gary War?s keyboard and tape manipulations exist in the loner sphere somewhere between the Legendary Pink Dots? keyboard driven take on UK psychedelia and current fellow travelers like the Pink Noise. Like the LPD or Ariel Pink (to whom he?s garnered comparisons since the debut LP release) the odd experimental arrangements and off-kilter instrumentation never stray very far from melancholy pop song structures rooted around a catchy hook and melody.
NAKED ON THE VAGUE- CHITTY CHAT 7" (sacred bones, usa)
6.98usd/4.64gbp/5.22eur/694jpy (approx)
*Australias Naked on the Vague return for another two-sider of serious harsh downer vibes. Drum, synth, bass and vocal ferocity from this male/female duo that comes out sounding like a surprisingly more danceable version of Whitehouse. Fans of last years Skulltones 7" and Siltbreeze full-length wont be disappointed.
NICE FACE- MNEMONIC DEVICE 7" (sacred bones, usa)
6.98usd/4.64gbp/5.22eur/694jpy (approx)
*The third single from Nice Face follows on the heels of the recent HoZac 7" and an appearance on the "Wild About Jenkem" compilation alongside like-minded fellow travelers Wizzard Sleeve and Livefastdie. "Mnemonic Device" is a slower plodding mid-tempo song driven by a hypnotic repeating keyboard line and fuzzed out vocals. "Situation Is Facing Utter Annihilation" on the flip is the punkest Nice Face track to date bridging the gulf between disjointed no-fi punk rock and sinister synth and drum machine derangement. Keep an eye out for forthcoming live dates from this heretofore bedroom-only project.
ZOLA JESUS- SOEUR SEWER 7" (sacred bones, usa)
6.98usd/4.64gbp/5.22eur/694jpy (approx)
*repressed on green vinyl… From classically trained piano virtuoso to lo-fi bedroom psych wave heroine, Madison, WIs Zola Jesus already has a prolific output to her name. With a 7" already out on Die Stasi Sacred Bones is psyched to offer this single. ìSouer Sewerî taps into a tortured cabaret vibe while ìOdessaî sounds like something that would have been banned by the party from the airwaves in its namesake Soviet homeland.
GARY WAR- NEW RAYTHEONPORT LP (shdwply, usa)
12.98usd/8.63gbp/9.71eur/1291jpy (approx)
*Recent release from former member of Ariel Pinks Haunted Graffiti… Gary War, the mysterious upstart from Brooklyn, NY has just released his debut lp this winter on shdwply/disaro records. Playing with vast, sweeping echoes, softly sung lyrics, and infusing sonic textures through synth-driven overtures, Gary Wars album, New Raytheonport takes us through the often banal sonics of the psychedelic form with a fresh take on what seems at first, an aggregate of the past couple of decades of drug-influenced music, and drops us dead center, at the doorstep to La La Land. His tonal insobriety, from one song to the next is a true sign of the times, where artists are driven to explore different avenues, melding genres, vocal styles and instrumentation to arrive somewhere new, all the while taking the listener along for the ride. Pulling from influences that hold as much up to Chrome as they do Syd Barret, Gary War is able to wrangle them from every corner, and he even covers The Alan Parsons Project without sounding misguided,or a late arriving hippie on a hotbox high. Instead, Gary War creates a sound that wisps through the knobby branches of the past and sumptuously uproots our notions of the boundaries of psychedelia. -www.victimoftime.com.
FUCKED UP- YEAR OF THE RAT 12" (what's your rupture, usa)
12.98usd/8.63gbp/9.71eur/1291jpy (approx)
*this is the third in Fucked Ups series of records based on the Chinese astrological cycle. Year of the Rat is an 11 minute A Side that rationalizes the tumultuous year in the world, the band and their own homes. Expressed as the loudest Fucked Up record to date.
NODZZZ- NODZZZ LP (what's your rupture, usa)
15.98usd/10.63gbp/11.95eur/1589jpy (approx)
*Nodzzz is fun. Fun in the way that the second incarnation of the Modern Lovers and the first Weezer album are fun. Nick Lowe, Billy Childish, Feelies – you name it. The best moments on the album approach that classic garage-pop abandon, only shot through with a present tense ragged aesthetic. Nodzzz isnt a throwback, but a modern celebration. Its stunning that there arent more bands like Nodzzz and Eddy Current in this sweet spot between numbed revivalism and the noise garage. Other Whats Your Rupture? bands also have some success in this area, but Nodzzz wisely substitute real pop smarts for antic energy. -Dusted.com
TYVEK- SUMMER BURNS 2X7" (what's your rupture, usa)
12.98usd/8.63gbp/9.71eur/1291jpy (approx)
*New to the wyr? family, tyvek hail from Detroit; you can probably hear it in the music. Tyveks songs are a product of trying to understand their city: the empty spaces, poisoned ground, burnt-out building shells. In spite of all that, Tyvek love the land, the city, the infrastructure, and the soundä the sound of turning it up and then having your friends turn it up too, until youre all wired into some cheap frequencies and feeling some real buzz in the air. Alienated nowness banged out for love and bro-dom and drinks.Think half The Monks, half The Electric Eels, playing Half Japaneses gear.
EMERALDS- ALLEGORY OF ALLERGIES 2LP (weird forest, usa)
25.98usd/17.28gbp/19.44eur/2584jpy (approx)
*About a month ago, as I watched Emeralds levitate a packed house at Brooklyns Glasslands, I couldnt help but wax a bit misty-eyed, recalling the years we all spent orbiting the basements of the upper Midwest with a cabal of like-minded fuckups. This opportunity to revisit Allegory of Allergies isnt exactly helping me regain my composure, and for that, Im profoundly grateful, insofar as time, distance and a seriously killer record can put a pretty impressive sentimental gloss on virtually anything, from spacing out and driving two hours past the gig in a thunderstorm to blasting the Gods of Tundra c120 on a half-dead portable deck while scrambling to dodge a sketchy eviction threat. Those, apparently, were the days. In its formal aspect, Allegory shares much with the recent and justly lauded What Happened, though in nearly every other sense, theyre night and day. Where the extended vignettes of What Happened share a certain crystalline expansiveness and astral sheen, Allegory offers a crumbling labyrinth thats at once humid and frigid, crammed to the gills with moss, lichen, cobwebs, brick dust, rotting boards, peeling paint, and narrow shafts of light. Its a blurry and bleary vision, in which John Elliott, Steve Hauschildt and Mark McGuire improvise on synths, guitar, voice, and tapes like three cats batting at an enormous calder mobile, a sound thoroughly native to the moldering interiors and indigenous dystopian/psychedelic culture of the American Rust Belt. Those approaching this work for the first time will have much around which to warp/wrap their heads. Emeralds are possessed of a slow-burning, Cluster-like sense of patience, an accompanying willingness to assume the appearance of burbling sideways in low gear while stealthily turning the universe on its edge, a rare mastery of perspective and scale and an ability to make audible the slipperiness of the slope between harmony and timbre. Just as crucially, they manage to be ambitious and sprawling without compromising their aura of raw immediacy and handmadeness. It is precisely this sort of fried grace that secures Emeralds place in the history of vernacular experimental music and situates Allegory of Allergies squarely in its hallowed canon of epic double LPs. -Chris Madak
GANGLIANS- GANGLIANS MLP (woodsist, usa)
16.98usd/11.29gbp/12.70eur/1688jpy (approx)
*Sacramentos Ganglians want an island somewhere where they can soak in the sun and prowl the canopy by night. Its not often that they do get out, but they can get down for that. Recording sometimes as one, sometimes as four its a real game to figure out where the entity comes from and where its going. First and foremost its about uncertain pleasures. Its a bit like choose your own adventure. Theres "codeine balladry"; a slightly upsetting tempo that is quickly flushed into an aural high, the next moment youre in the toy strewn abyss of the bedroom and then out to the tribal caves of the natives. The planets align and the sun beats down, palms tingling, and you are on the island theyve built, the scenery constantly shifting for a better view, of you.
PSYCHEDELIC HORSESHIT- SHITGAZE ANTHEMS MLP (woodsist, usa)
16.98usd/11.29gbp/12.70eur/1688jpy (approx)
*After about a 2 year absence, Psychedelic Horseshit is back with an EP of alleged B-sides from an upcoming full length. And what has happened since we last peeked in on these "shitgaze" innovators? Well, in parts all over the world that famous "distorto-lo-fi-sound" has been popping up in quite open spaces. No Age has become the new Brittany Spears, Wavves crashed in outta nowhere like a mid-nineties major label grunge signing, and cute and sweet Vivian Girls are playing on the speakers in Target stores nationwide. What does this have to do with the new Psychedelic Horseshit EP? Well, nothing really, except that if you expect to hear that tired and true lo-fi sound, that is now so en vouge, you might be a little disappointed cause these boys have cleaned up a little bit, and from the sound of things this might only be the beginning. "I only listen to OK Computer and Cranes. The Fall sucks, DIY sucks, we suck, you suck." said Matt Horseshit in a recent interview. "Why should anyone listen to you then?" replied the reporter. "Because were FUN, duh." And even though you wanna hate em, you gotta admit, they kinda are fun. Matt is a dick, of course, and Rich is hilariously clueless mostly, and by all means most of the stuff on this shitgaze anthems EP shouldnt work, whether it be the white-boy dub section, the cliche acoustic ballad with backwards guitar, the blatant Dylan rips, or the overall amateur playing, but for some reason these elements that usually reek of pretention and failure actually endear you to the band and their songs. Yes, theyre called Psychedelic Horseshit. Yes, they do suck, but Ill be damned if they arent one of my favorite bands in the world, and theyre only getting better, but if I tried to tell you why itd only make em sound worse. So it goes...
WAVVES- WAVVES LP (woodsist, usa)
16.98usd/11.29gbp/12.70eur/1688jpy (approx)WAVVES- WAVVES CD (woodsist, usa)
13.98usd/9.30gbp/10.46eur/1390jpy (approx)
*shop favorite restocked on vinyl and in on cd for the first time… lo-fi beach punk anthems by San Diegos Nathan Williams. beautiful timeless melodies on top trash can guitars and blown out drums.14 tracks in 35 minutes. "As of today, its officially crispy in New York, so we are seeking one last summer solace with the California crust-pop of San Diegos Wavves. As you might expect from a SoCal band named after ocean motion, this shit sounds like a living version of Thrilla Gorilla & Da Boys. As you might not expect, it is made by one kid named Nathan who has a classic rap blog called Ghost Ramp. Wavves has a self-titled LP coming out in about a month on Woodsist, and a follow up in 2009 on De Stijl which will include "So Bored" and "Wavves" which is also ridiculously great and streaming on his MySpace."- THE FADER.

GLOBAL SOUNDS

---
V/A- LOVE'S A REAL THING: THE FUNKY FUZZY SOUNDS OF WEST AFRICA LP
(stones throw, usa)
19.98usd/13.29gbp/14.95eur/1987jpy (approx)
*shop favorite restocked… a hip-shaking, foot-tapping compilation of psychedelic West African rock music. Delving deep into West Africa's funky polyrhythmic take on psychedelia, this album is the third in the critically and commercially acclaimed World Psychedelic Classics series. The twelve tracks on the record explore West Africa's groove-heavy assimilation of the psychedelic revolution, albeit a few years (and a couple thousand miles) removed from 1967's Summer of Love. Spanning countries such as Mali, Gambia, Benin, Nigeria, Ghana, and Cameroon, this collection spotlights a time of incredible creative fermentation, reflecting on colonialism's more fortunate byproduct: the fascinating and unique intersection of hallucinogenic, distorted Western psychedelia and local, traditional African music. This phenomenon of Afro-Rock is what lies at the heart of Love's A Real Thing. The record kicks off with the funk/soul inflections and James Brown-style shrieks of Benin's Orchestre Poly-Rythmo de Cotonou Dahomey, followed by Gambia's Super Eagles, with their electric keyboards, sitar-like guitar and affinity for pedal effects, updating progressive fusion with African roots in the title track. Known for wearing Sergeant Pepper-style uniforms, Super Eagles was a hugely popular group – their cover of Hey Jude was as well known in Gambia as the original. Cameroon's Manu Dibango provides insight into the altered state element of psychedelic music through a moody, atmospheric marimba-based theme from the Senegalese film "Ceddo." Representing Mali, Sorry Bamba's masterful arrangement of keyboard, brass, and electric guitar, "Porry," modernizes a comic, self-aggrandizing drinking song. No. 1 de No. 1 de Guinea's elaborates a transcendentally rhythmic groove with Cuban-influenced trumpet and Hendrix-styled guitar, and, given the time, an unusually restrained and effective use of the wah-wah pedal in "Gualira Ven." From Nigeria, Lagos-based William Onyeabor's "Better Change Your Mind" juxtaposes politically conscious lyrics condemning the imperial powers of the time with a thumping bass and soaring keyboards. A frequent collaborator with ex-cream drummer Ginger Baker in the early 70s, Nigeria's talking drum specialist Gasper Lawal concocts a dreamy percussion-heavy chorus-chanting paean with "Awon-Ojise-Oluwa." Closing out the record, ten-piece Malian band Orchestre Regional de Kayes, led by Harouna Barry, hint at yet another cultural transmigration with the Arabic-tinged vocal rounds of "Sanjina."

DUBSTEP AND BASS

---
DJUNYA- ELEVATE 12" (lo dubs, usa)
9.98usd/6.64gbp/7.47eur/992jpy (approx)
*Sometimes things just don't work out. I mean, we all now what they say about good intentions. I guess that is all a matter of your perspective how true those sort of sayings are, but from our standpoint, with regards to LoDubs, there are many artists out there who are unleashing some truly earth shifting tunes, and although we want to help disseminate these works of art to the masses, sometimes you just have to hold back for the right material. Djunya is a perfect example. We first heard him, and his material a few steps back. Among that batch contained the future classics "Subsol" and "Contact" which firmly placed him at the top of the pile of practitioners of the sound from the 415. Like many others, we where blown away by these productions, and although they where not within the trajectory of our release schedule, we knew that akin to celestial orbits, things would line up down the road a piece. That happened with "Elevate" and "Puja Karna Sangit," and quite suddenly I might add, as they are among our most recent signings. "Elevate" is a sprawling gem of a track, which manages to run wth a certain ferociousness without being derivitive in any way, carrying its weight above a chassis of pronounced yet un-heavy-handed breakstep by adding what is natural to such realms, thick layers of keys and bass, but with a purely optimistic feel, that seems to conjure a largely hidden aspect of the spectrum of bass music. Together, all elements seem so perfectly matched about "Elevate" that is is almost as though it is an object carved from wood; as if it is, and always was, meant to be, as it is. As doing battle with an A side like that would be an exercise in futility, we opted to add a beautiful piece of subterranean ambience known as "Puja Karna Sangit." No less evocative in its own way, yet in a way that without being a direct answer to such a question, causes one to wonder what maybe Muslimgauze would be up to, had he been alive to witness this movement. That would, however, purely be in a reference to its mood, as "Puja Karna Sangit" is as percussion laden as much of the material from the Skull Disco circle, but in a way that seems to hide beneath the waves of bass like a pulse.
DEV79- IN YA FACE 12" (seclusiassis, usa)
9.98usd/6.64gbp/7.47eur/992jpy (approx)
*Dev79's In Ya Face is a long awaited street bass track that has been doing serious club damage while on dubplate status, getting spins from the likes of Starkey, AC Slater, Dirty South Joe, and Sharkslayer for over a year now. Well its finally hitting the streets via this bangin' new vinyl and digital release, power packed with remixes from Edu K, Pharaoh & Peach (of Todosantos), Egyptrixx, and Willy Joy. Often referred to as the first track to identify Starkey & Dev79's "Street Bass" sound, the original version of this heavy tune starts with a throbbing and lurching rhythm mixing with the samples to set the mood before the full on 4x4 dancefloor action kicks in with the cut-up girl rapping "in ya face." Brazil's wild man producer/MC/DJ Edu K (Man Records, Sweat It Out, has worked with Crookers, Nadastrom, Diplo, Sinden) turns out a raved up jackin' house mix that breaks down into a sick crunk tempo switch. Venezuelan producer/DJ Pharaoh drops a slab of dub weight on the people, with some help from Todosantos (Flamin Hotz) band mate Peach and her keyboards. Thick synths and a nicely developed composition make this a standout, definitely one the dubstep heads are getting hype for. Toronto's slick up and coming producer, Egyptrixx, has been getting a lot of blog love and DJ play over the past year and is definitely a talent to watch in 09. Here he delivers a big electro re-work that is sure to keep the fists pumpin' and bodies gyrating. Rounding out the release is the digital only bonus cut from Chicago's Willy Joy. This URB's Next 100 DJ raises up the club quotient, taking influence from his hometown's hip hop and juke scenes, by making a futuristic booty shakin' anthem.

HOUSE, TECHNO AND DISCO

---
V/A- MEDINA'S MAGIC 12" (american standard, usa)
11.98usd/7.97gbp/8.96eur/1191jpy (approx)
*shop favorite restocked… Allegedly the work of a certain DJ Cole Medina, "Medina's Magic" features two great edits from quite unlikely sources... The a-side is Olivia Newton-John's "Magic" whilst the flip (and better of the two!) is a chuggy edit of "Love You Inside Out", originally by the Bee Gees. Big!
V/A- RAZOR SHARP EDITS VOL. 3 12" (beard science, uk)
15.98usd/10.63gbp/11.95eur/1589jpy (approx)
*shop favorite restocked… Four killer and far less obvious tracks from various scissor wielding producers, head and shoulders (ahem !) above the competition. Limited quantities as always so hurry and get your beard on. Edits from Maelstrom, Oswego, Jaz and Willy Japan.
ELECTRA FEAT. TARA BUTLER- FEELS GOOD 12" (best record, italy)
16.98usd/11.29gbp/12.70eur/1688jpy (approx)
*originally released in italy circa 1982… this is the record that 'inspired' jamie principle/your love. electronic disco with 'that' bassline. essential!
V/A- LEO ZERO EDITS 12" (delusions of grandeur, uk)
12.98usd/8.63gbp/9.71eur/1291jpy (approx)
*Balearic stalwart Leo Elstob is receiving Radio 1 plays from Pete Tong + DJ support from Groove Armada, Ashley Beedle & The Revenge. A - 8 a1/2 mins of imaginary disco glory f/Freddie Mercury vox. B - 10 min loop-da-loop w/gdisco outfit Scandal.
JAY HAZE- MAMA COCA 12" (desolat, germany)
14.98usd/9.96gbp/11.21eur/1489jpy (approx)
*Inspired by an ancient Inka deity (or rather an anthropomorphized depiction of coca leaves as a female figure which played an important role in Inka spirituality) "Mama Coca" is Desolat's latest offering courtesy of Jay Haze!! "Mama Coca" is a hypnotic minimal workout that brings in subtle, deep keys and a discreet bubbling bassline. There's also a little edit of the original that extends the intro... On the flip SIS - easily the hottest producer of the summer, spices things up with dollops of bongos (tribal percussion is a bit of an overstatement...) and a bassline that's more present. Subtle but effective!
LOCO DICE- 7 DUNHAM PLACE REMIXES PT. 1 2X12" (desolat, germany)
24.98usd/16.61gbp/18.69eur/2484jpy (approx)
*shop favorite restocked… Loco Dice's "7 Dunham Place" from last year was easily one of the best albums in the field... But no album would be complete without the mandatory remix package. If you're Loco Dice though, you can afford to do it in style. That means a slick doublepack with Cassy, DJ Sneak, Luciano and Mike Huckaby all taking turns to remix different tracks of "7 Dunham Place"... Cassy piles up the super hypnotic grooves, Sneak's version is... ...well Sneak! (if you don't mind the trumpet that keeps re-appearing that is...), Luciano offers the only minimal remix of the pack whislt finally Mike Huckaby dons his jazzy Detroit house hat and does a subtle, warm & analog remix.
GARY'S GANG- DO IT AT THE DISCO 12" (gary's gang, uk)
12.98usd/8.63gbp/9.71eur/1291jpy (approx)
*three Classic disco nuggets from the legendary group gary's gang… remastered and cut loud on this special limited edition 12". Hailing from queens, new york the group hit fame in the late 70's with a string of hits, which have recently been re-earthed.
THE ANDREW ALLSGOOD EXPERIENCE- MACHO WIZARD 12" (history clock, uk)
12.98usd/8.63gbp/9.71eur/1291jpy (approx)
*shop favorite restocked… The forth release from History Clock calls upon the not inconsiderable talents of Canadian time traveller and relic modifier Andrew Allsgood. "Macho Wizard" is a very fine example of low-slung disco-rock sleaze in its purest form. Do be sure and watch out for the outrageous guitar / synth break at approximately 2 minutes and 20 seconds... it can blow minds!!! Picking up the tempo on the flip we have "He Travels Far," a huge psyche disco battle weapon with an amazing freak-out two thirds through. Whatever you do don't eat the brown acid!!!
IT'S A FINE LINE- WOMEN: A MAKHNOVSCHINA REPOSSESSION 12" (history clock, uk)
12.98usd/8.63gbp/9.71eur/1291jpy (approx)
*shop favorite restocked… On the third History Clock release, It's A Fine Line (AKA Ivan Smaggheand & Tim Paris) take us on a mesmerising trip back to late seventies Canada via the year 2525. This future-disco/proto-techno masterpiece is raw mix of primitive electronic beats, crazed vintage delays/reverbs, huge anthemic piano chords and yearning, oh-so-infectious male vocals. "Woman" has already found favour with both discerning house selectors and oddball disco jocks with DJ support from James Murphy (DFA), M.A.N.D.Y. (Get Physical), Ewan Pearson, Cosmo, Damon Martin (Disco Bloodbath) and many more. Also features an instrumental dub version.
THE FITZCARRALDO VARIATIONS- MEDITERRANEANS 12" (history clock, uk)
12.98usd/8.63gbp/9.71eur/1291jpy (approx)
*shop favorite restocked… The second release from the History Clock takes us back to more exotic times with two more scientifically revised musical artifacts from their extensive archives. "Mediterraneans" begins with a fierce extended percussion intro and then the bass drops, is that "Moody" by ESG? Almost, but not quite. It drives the crowd wild every time, guaranteed! From then on it's a full on Santana/Chaplin Band style Balearic disco monster all the way. 10 minutes of summer madness. "The Magnificent" is an acid rock/funk number with the most infectious piano hook and most kick ass fuzz guitar you can imagine. A heavily charged pyche / block party rocker dipped in a whole lotta L.S.D.
THE FITZCARRALDO VARIATIONS- GAMMA MODEL/CUCKOO DUB 12" (history clock, uk)
12.98usd/8.63gbp/9.71eur/1291jpy (approx)
*shop favorite restocked… New label from Nathan Gregory Wilkins, London based DJ and co-promoter of the Tropical Hot Dog parties (along with Mo Morris from A Mountain Of One) and Jonny Burnip the chap behind Capracara (Soul Jazz) and Tiger Timing (Rekids / Kill The DJ). The History Clock's custodians will be devoted to modifying obscure musical relics from the distant past to better serve the eccentric tastes of the modern discotheque. Style-wise History Clock will be covering rock, primitive electronics, disco, soundtracks, psychedelia and just about anything else that feels good. "Gamma Model", a super heavy percussive rock number, has already received DJ support from Optimo's JD Twitch, Mo Morris and the Idjut Boys (the biggest record on their DJ tour of Japan last year apparently!!!). There were only 5 test pressings (and no MP3's were circulated) The flip's "Cuckoo Dub" is a quirky house-not-house, stripped down dub affair.
FUN FUN- HAPPY STATION 12" (high fashion, italy)
16.98usd/11.29gbp/12.70eur/1688jpy (approx)
*euro reissue of this very important italo classic cut on High Fashion Music from 1983, key here are the stunning dub and bonus mixes. Big Danny Wang play!
MICKEY OLIVER- IN TEN SI T 12" (hot mix 5, uk)
16.98usd/11.29gbp/12.70eur/1688jpy (approx)
*euro reissue of this classic Jackin chicago track with a original speak 'n' spell hookline. Comes in several mixes... essential!
LITTLE CARLOS- SHAKE YOUR BODY DOWN 12" (jungle jams, uk)
12.98usd/8.63gbp/9.71eur/1291jpy (approx)
*shop favorite restocked… Huge floor filling, reggae-disco, version of The Jackson's 'Shake Your Body Down' by Little Carlos. Originally recorded in 1981, this track has more recently seen the light of day as a staple of Soulwax's DJ sets… It was even included on their seminal 'Soulwax Part 2' mix CD. On the flip there's the excellent 'Put Your Pants Back On' by Jackson Jones. A slick soul funk nugget that was the original b side to this 12".
JODY FINCH- JACK YOUR BIG BOOTY 12" (let's pet puppies, usa)
9.98usd/6.64gbp/7.47eur/992jpy (approx)
*1986, Chicago. Jody "Fingers" Finch is 18, not yet able to gain access to all of the spaces in which his first production will soon get airplay. He saves up the cash himself and records it in the basement of Staple Singers member Bob Murphy, who prefers the moniker 'BM Recording Studio'. One 8-track reel-to-reel machine, one afternoon, $200 cash. A handful of cuts are recorded, including a stripped-raw, bare-bones track Jody calls 'Jack Your Big Booty', an undercover piéce de résistance about his friend's mother's backside. Another is dubbed 'Whistle Worm', a meandering, experimental ride, riddled with strange noises and staccato high hats. Bob Murphy is likely confused. The tracks are brutally raw, lo-fi at best. At times there is audible talking in the background. Similar sessions will be repeated citywide hundreds of times this year alone; this is Chicago, and in 1986, Chicago is House. More cash is saved. This time it's a mail-order record deal from Discmakers, a vinyl plant in the suburbs. The price is right. Jody checks a box next to a large lightning bolt for the artwork design. Bob Murphy writes in Tenya Records as the label, lists his address on the form. Exactly 40 blocks south, a young Marcus 'Mixx' Shannon checks the same artwork box for his new label, which he will call Missing Records. 1987. A few boxes of shiny black vinyl records finally arrive. A self-proclaimed 'shy guy', Jody gives copies of his record to a few neighborhood friends, to his family. There is no distribution. The city's downtown vinyl mecca, Importes Etc., takes a small stack. One week later. Jody sits in his bedroom, listening to the radio. Someone is playing it on WBMX, manually scratching out "booty" each time. Damn it. ('Da Butt' will spark similar controversy and suffer the same fate next year). Meanwhile, in a pitch black concrete cavern underneath Wacker Drive punctuated only by strobe lights and lighters, a DJ named Ron Hardy is playing the copy Jody managed to slip him. Forward… Then backward… Again and again… 2008, Chicago. Derrick Carter sits at the mammoth console of BHQ Studios in his limited edition underwear, hungover, surrounded by miniature dogs. He sends me a nasty email, obviously annoyed by this blog posting. Scene. 'Jack Your Big Booty' has been hailed as "the original Ghetto House track" by Chicago's infamous DJ Deeon, Southside pioneer of the pulsing, raunchy, uniquely-Chicago genre. This EP includes the original 1986 versions of 'Jack Your Big Booty' and 'Whistle Worm', as remastered by Johnny Fiasco directly from the BM Studios reel, flipped with Derrick Carter's wicked re-decorranged 'No Acid Vocal', a brilliant Chicagoist interpretation with, appropriately, a firm slap on the rear.
ARMANDO - DON'T TAKE IT 12" (let's pet puppies, usa)
9.98usd/6.64gbp/7.47eur/992jpy (approx)ARMANDO - DON'T TAKE IT: WHITE VINYL 12" (let's pet puppies, usa)
19.98usd/13.29gbp/14.95eur/1987jpy (approx)
*shop favorite restocked… From the lost archives of Head Studios comes a long-forgotten and previously unheard acid opus from Head Studios friend and Chicago legend Armando Gallop. An improvised, one-take afterparty session from 1988, featuring quite the ever-relevant public service message from Sharvette (using the adjacent bathroom as a makeshift vocal booth, sitting on the toilet lid). Sublime relic of Armando's unparalleled agility in acid production from the developmental cradle of his signature (and oft imitated) avant-garde style. Flipped with an unbelievable extended instrumental re-rub from Johnny Fiasco.
MARCUS MIXX- T.A.P/PSYCHOUSIC 12" (let's pet puppies, usa)
9.98usd/6.64gbp/7.47eur/992jpy (approx)
*shop favorite restocked… Following up the massive debut of Lets Pet Puppies, Marcus Mixx returns with a two tracker of straight up classic Chicago dancefloor mayhem. ''T.A.P''. is nasty. You thought you were nasty? Sorry Charlie, nasty's over here. Marcus drops the vocal on this track that's either a precursor or the end point for ghetto tech, and most likely simply in a class by itself. ''Psychousic'' is somewhere in between classic Robert Armani / Armando, and the best of the early Relief stuff. Can you say beat track? If your floor doesn't jack to this, you need a new one.
JAIMIE FANATIC- WHAT'S HAPPENIN 12" (mad decent, usa)
11.98usd/7.97gbp/8.96eur/1191jpy (approx)
*A track Diplo has been smashing in his sets for 6 months. Creates a style all his own w/ the best parts of house, electro, fidget + a dash of hip-hop. F/downright nasty club remix from Baltimore's Say-Wut + a housier bonus track.
BUARI- DISCO SOCCER LP (makossa international, usa)
16.98usd/11.29gbp/12.70eur/1688jpy (approx)
*shop favorite restocked… This is some crazy Afro-disco business from 1977 by a Ghanian drummer / singer / dancer. His records are well sought-after. On the sleeve notes he writes "I feel through my music - as waxed in this collection is a development which comes from the ingredients of the traditional music and culture of Ghana. There is a strong American disco beat to these heavy African rhythms. For it is my intention that my music gives pleasure to dancers as well as educate...'' killer!
V/A- MEMBERS ONLY VOL.13 12" (members only, usa)
9.98usd/6.64gbp/7.47eur/992jpy (approx)
*Deep underground Chicago staple of music played by the chosen few to the ones who truly know how deep it is. Now it's time for the masses to feel the real deepness of the true Chicago 80s era of music. Only ten percent of what happened here in the 80s, is known to the rest of the world. Don't you want to be a member?
V/A- J & M RE-EDITS 12" (path, uk)
15.98usd/10.63gbp/11.95eur/1589jpy (approx)
*shop favorite restocked… Awesome new imprint from the Prime Numbers crew out of Manchester. As always, the quality is sky high, as only the very best ingredients are used as a basis for these dancefloor detonators. Limited pressings, so don't sleep. Side A - James Brown "Give Some Skin" Out and out classic from the godfather. The tracks deeply rooted groove and seriously funky horn riffs are expertly extended for essential dj usage. Side B - Main Ingredient "Evening Of Love" Rare and sought after 12" version of this soulful, boogiefied disco classic. Once again edited and extended for the dancefloor.
VENUS GANG- SPACE WOMAN 12" (p.b.i., netherlands)
12.98usd/8.63gbp/9.71eur/1291jpy (approx)
*shop favorite restocked… repro of one of the craziest European disco records from the ''cosmic'' era conceived by the dynamic duo of J P Massiera and Bernard Torelli, who between them were involved with many classic records from that era (including Fuego, Visitors, Soraya, Rockets any many more). This record is propelled by a killer off-kilter rhythm track and vocals that sound like they're being transmitted live from a martian heavy rock festival. ''Disco'' at it's very strangest and very best!!!
JIMMY ROSS- FALL INTO A TRANCE 12" (quality, uk)
16.98usd/11.29gbp/12.70eur/1688jpy (approx)
*euro reissue of this nice vocal disco track of Jimmy Ross -who always remaned pretty obscure after this release. Instrumental version on the b-side.
X-102- TITAN 12" (tresor, germany)
15.98usd/10.63gbp/11.95eur/1589jpy (approx)
*shop favorite restocked… In 1992, Jeff Mills, Mike Banks and Robert Hood -- still known at that time as Underground Resistance -- released what was probably the most futuristic album in modern electronic music: X-102 Discovers The Rings Of Saturn (Tresor.004/UR), as part of their X-10... series. The tracks on X-102 were reduced to minimal levels, looping with a marginal BMP rate, spacey and sometimes entirely without beats. This was revolutionary: listeners had just become accustomed to the uncompromising Detroit techno sound that the three of them had produced so far. Thus on the way to Saturn they surpassed even themselves, if not a decade jump then at least 15 years ahead of their time. The transition phase between former recording techniques and the computer age resounded on the album, and seemed as if it had been recorded with computers that had not yet been invented. In fact, the unconventional tracks resulted from a process of cutting up the taped material and then pasting together again. The album has not been available since the end of the last century and thus it's become difficult for the new generation to appreciate the work. Jeff Mills' fascination for the planet remained intact but to reanimate the project he had but one requirement: only together with Mike Banks. Until now this hasn't been possible because since the 1990s both co-founding members of UR have gone their separate musical ways. But finally they've again joined forces to activate together their second Saturn mission. Indeed this alone makes X-102 Rediscovers The Rings Of Saturn a milestone. But the innovators wouldn't be such if they didn't rediscover the tracks from the first mission (which therefore again indirectly involves Robert Hood) and on that base produce new, unreleased tracks reflecting their personal development and the knowledge gained through modern space research.
CHIP E- TIME TO JACK 12" (underground, usa)
9.98usd/6.64gbp/7.47eur/992jpy (approx)
*The original house sound that put Chicago on the map as the house music capital, "Time To Jack" is one of those first few seminial tracks that helped shape the development of Chicago house. Dark, deep bassline, haunting string stab, and MPC sampled vocal chanting over TR-808 drum pattern beats. Featuring Chicago house vocalist K. Joy. Chip E. started spinning records in 1982, by 1984 he was producing records. In 1985 Street Mix magazine declared Chip E. as the "Godfather of House Music". In 1987 he became the first (and still the only) Chicago artist to be in regular rotation on all 3 major Chicago radio stations (WBMX, WGCI, B96). Former B96 programming manager Joe Bohannon (Joe Bo) made the decision to add "If You Only Knew" to regular rotation and with that began the transition of the station from CHR (contemporary hit radio) to a Dance Music station. Chip E. took DJ/Remixer Frankie Knuckles under his wing when he co-produced Frankie's first record "You Can't Hide." Other artists Chip E. jump started into the music world were Liddell Townsel, Kevin Irving, and Harri Dennis of "The It". By the age of 21 Chip E. was a world wide name. This is the first authorized reissue of this classic 1986 release that helped shape the sound of Chicago house, and dance music around the globe.
MOSKWA TELEVISION- TEKNO TALK 12" (westside, germany)
16.98usd/11.29gbp/12.70eur/1688jpy (approx)
*Really really nice mid-80's cover version of Klein & MBO's Dirty Talk. Gloomy and more electronic instrumental version that works great on the dancefloor.
HYPNOTIC SAMBA- HYPNOTIC SAMBA 12" (zyx, germany)
12.98usd/8.63gbp/9.71eur/1291jpy (approx)
*shop favorite restocked… reissue of this much sought after electronic disco cut from 1984. An amazing deep and tripped-out electronic disco track in its eponymous A-side, it's flipped by the incredible 'Stop - Watch' as featured on Flemming Dalum's legendary mix, The Amazing Run In the Tube. Always very hard-to-find, this classic was produced by the great Ralf Hennings, who created some of the best synth dance tracks in the 80s out of Pforzheim in the German Black Forest - including many electronic versions of the main titles from John Carpenter's soundtracks.

GIFT CERTIFICATES

---
gift certificates are always available in any denomination and come in a envelope ready to be stocking stuffed, slipped into pockets or dispensed in any way you see fit. they can be paid for in cash, credit card (visa, master card or discover) or paypal in person, phoned in or via email. gift certificates not paid for in person can either be mailed to you, or we can keep it in shop if the recipient plans to use it for mail-order.

ADDRESS

---
tequila sunrise records
525 w. girard avenue
(btwn 5th and 6th streets)
philadelphia, pa 19123

SUBWAY: blue or orange line to girard ave TROLLY: 15 to 5th street BUS: 57 to girard/3rd-4th st; 47 to girard/7th-8th st.



t/us: 1215 965 9616

t/uk: 0203 004 8357

e: ajv@tequilasunriserecords.com

u: www.tequilasunriserecords.com

b: www. tequilasunriserecordshop.blogspot.com

f: www.facebook.com/home.php?#/profile.php?id=1447421864&ref=profile

m: www.myspace.com/tequilasunriserecords

t:www. twitter.com/tequilasunriser



HOURS

---
monday: closed
tuesday: 12:00-6:00pm/est
Wednesday: 12:00-6:00pm/est
thursday: 12:00-7:00pm/est
friday: 12:00-7:00pm/est
saturday: 12:00-6:00pm/est
sunday: 12:00-6:00pm/est
---