NEW ARRIVALS AND RESTOCKS
FRIDAY, JULY 24
---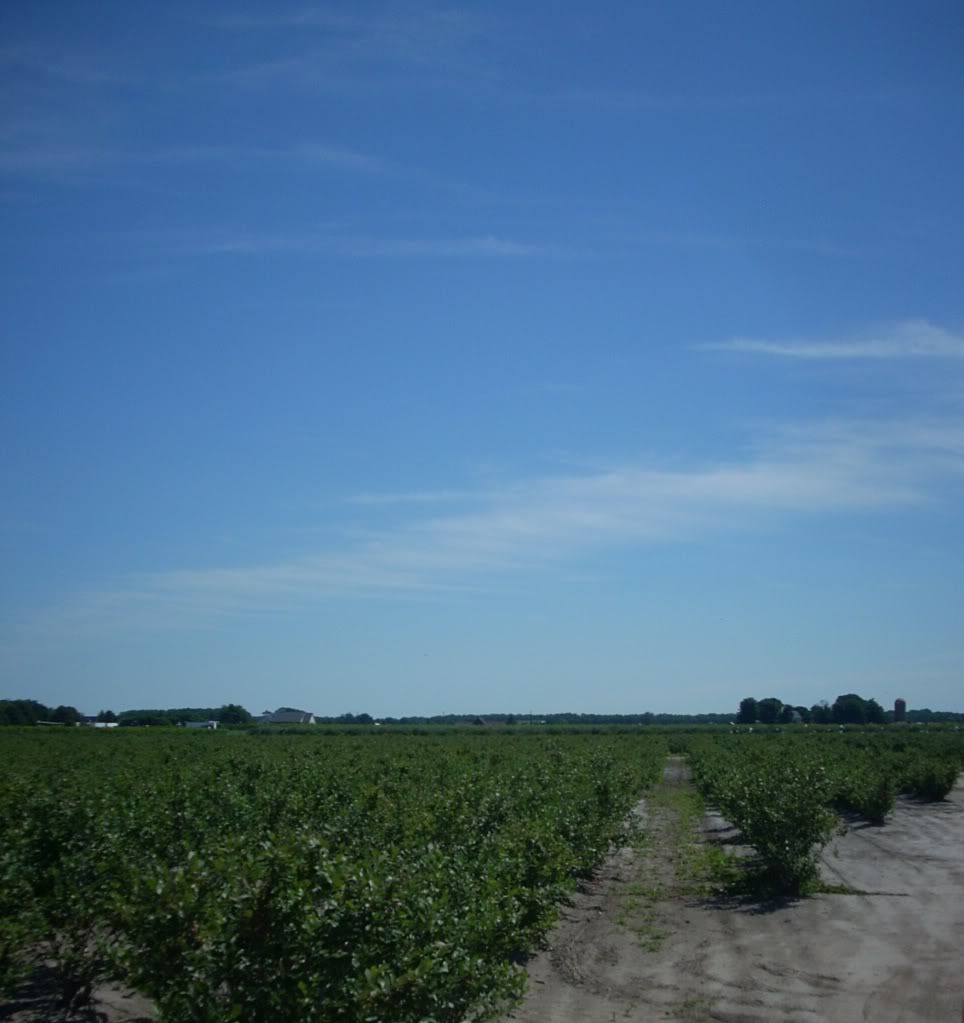 thanks for looking.


another friday update (on thursday no less?!) after another week of beautiful weather. sure it rained a little here and there, but man, overall this summer has a been beautiful one! as with previous posts, this one is full of excellent summer sounds… check em out: legends of benin comp (on analog africa, along with some aa restocks); panama!2 comp (on soundway, along with nigeria disco and rock lp restocks!); world is shaking comp and moritz von oswald trio vinyl (both on the essential honest jon's label); new moondog vinyl reissues (on 4 men with beards, along with gal costa restocks); an amazing and beautiful hassan haffar triple cd (on the amazing and beautiful institut du monde arabe label); a nice pile of great brazilian bossa pop and jazz vinyl reissues (via the whatmusic imprint); the second jandek lp reissued and more… come on by! don't forget to check the tequila sunrise records facebook page and/or twitter feed for the most up-to-the-minute arrivals and please note the monday summer hours at the bottom!


gracias


anthony vogdes


as always, many of these titles are in very limited quantity, so if you're interested in anything listed below and can't make it to the shop you can make a purchase via paypal or over the phone with a credit card and pick them up later or have them shipped (see more information below). i will no longer hold records. sorry.


prices are subject to change without notice.


prices do not include shipping and handling. for those of you shipping within the continental united states I offer a 5.00usd flat shipping rate for any amount of records and/or compact discs. shipping cost for international orders are calculated on an order by order basis. payments for orders can be made via paypal or with a credit card by telephone between 12-6pm/est.


i also offer bike messanger service via timecycle couriers. for the low cost of 10.00usd i can deliver any amount of records and/or cds you wish to purchase to your center city philadelphia location (this includes some parts of south, west and north philadelphia) within two hours (and for those of you who need your records even faster, we also offer 'rush' service for the low flat rate of 20.00usd for any amount of records/cds delivered to you within one hour). of course, we are still more than happy to ship records via the usps within philadelphia. orders placed before 5pm/est will ship out that evening and should reach their destination by the following day.


PICKS OF THE WEEK

---
V/A- LEGENDS OF BENIN CD (analog africa, germany)
24.98usd/15.17gbp/17.55eur/2338jpy (approx)
*Analog Africa presents Legends Of Benin, a collection of super-rare and highly danceable masterpieces recorded between 1969-1981 by four legendary composers from Benin: Gnonnas Pedro, Antoine Dougbé, El Rego et Ses Commandos and Honoré Avolonto, each with a sound all their own. What you are about to hear is distinctively Benin -- a thick brew of agbadja, soul, cavacha, funk, Afrobeat, and Afro-Latin sounds all mixed in with heavy traditional rhythms. Gnonnas Pedro is the king of modern agbadja: a rhythm hugely popular in Togo, Benin and Ghana, based around three pieces of percussion, each with a different tone. Traditionally a rhythm used during burial ceremonies, Gnonnas adopted and modernized it in the mid-'60s, calling it "Agbadja Modern." The track "Dadje Von O Von Non" was originally recorded in 1966 and is Gnonna's first modern rendition of agbadja. Also featured here is the crazy, kick-ass funk track "Okpo Videa Bassouo" recorded in 1973, as well as the sublimely contagious track, "La Musica en Verité." Honoré Avolonto was one of Benin's most prolific composers, releasing Benin's most successful LP in the late '70s. That album was recorded with Black Santiago, a band fronted by amazing trumpeter Ignace De Souza, another legend, with whom he recorded the Afrobeat track, "Dou Dagbe We." Avolonto has fronted some of Benin's most powerful bands and some of those "partnerships" with Orchestre Poly-Rythmo and Les Commandos are presented here. Beware -- killer Afrobeat meets frenetic funk. El Rego et Ses Commandos were responsible for Benin's first Afro-soul-funk track with the support of Ghanean singer, Eddy Black Power. The "Jerk" scene in Benin was triggered by the success of "Feeling You Got," and its infectious accordion riff. "E Nan Mian Nuku" is an Afro-Latin tune combined with a kind of bossa nova, and "Vimado Wingnan" is Benin's most sought-after funk track. Out of all the artists here, Antoine Dougbé is the least known even in Benin, but he created his own style which he dubbed Afro cavacha -- a fantastic mixture of Congolese rhumba, Latin sounds and traditional vodoun rhythms. All of his vinyl releases, especially the ones released on his own Editions Dougbé Antoine label, are incredible and have become some of Africa's most sought-after collector's items. This compilation includes a 44-page, full-color booklet with ultra-rare pictures and detailed biographies. Enjoy the mind-blowing sounds of Benin.
V/A- THE WORLD IS SHAKING: CUBANISMO FROM THE CONGO, 1954-55 2LP (honest jon's, uk)
23.98usd/14.56gbp/16.84eur/2244jpy (approx)
*Deluxe double LP version, in a beautiful gatefold sleeve. This is the fifth release in Honest Jon's series of albums exploring vintage recordings held in the EMI Hayes Archive. This album uncovers the dizzy beginnings of the golden age of African music zinging with the social and political ferment of the independence movement and anti-colonialism, after the Second World War and the daredevil origins of Congolese rumba -- the entire continent's most popular music in the '60s and '70s. The new music grew in concert with a burgeoning night life especially in the twin capitals of Leopoldville (today's Kinshasa) on the Belgian side, and Brazzaville on the French, where humming factories lured increasing numbers of rural Congolese with the offer of a steady, relatively well-paying job. The astonishing inventions of Europe and America also played an important role in the music's development. Traditional Congolese musicians began to master imported guitars and horns by mimicking what they heard. The jazz of Louis Armstrong and the ballads of European torch singers like Tino Rossi captured the imagination of the rapidly-expanding working class as well as the familiar-sounding music of Latin America. Local musicians swapped the Spanish of the originals for Congolese languages. In his version of "Peanut Vendor," included here, A.H. Depala replaces the seller's cry of "mani," or "peanut," with a lovelorn lament for a woman named "Moni." Depala went on to land a spot in the house-band of the prestigious Loningisa studio. Others failed to gain equivalent recognition, but their music was no less impressive. Listen to likembe (thumb-piano) player Boniface Koufidilia as he makes the transition from traditional to modern in the first few seconds of "Bino," which hits you with a vamping violin while he muses about death (including that of the popular Brazzaville musician Paul Kamba). Andre Denis and Albert Bongu both echo the sounds of palm-wine brought to the Belgian Congo by the coastmen. The sweet vocal harmonies of Vincent Kuli's track were learned, perhaps, in a mission church. Rene Mbu's nimble, likembe-like guitar plucking shines on "Boma Limbala," and is Laurent Lomande using a banjo as a backdrop to "Elisa?" Aren't those kazoos, buzzing along on Jean Mpia's "Tika?" It's as if the musicians, fired up by the times in their zeal for experimental self-expression, tossed into a bottle some new elements and some old, some near and some far, and then shook it hard, to see what would happen. With insert featuring rare photographs and notes by Gary Stewart, author of Rumba On The River. Sound restoration done at Abbey Road.
HASSAN HAFFAR- THE ALEPPO SUITES 3CD (institute du monde arabe, france)
59.98usd/36.35gbp/42.15eur/5664jpy (approx)
*Hassan Haffar's Aleppo Suites consist of various poems in free form that are set to music and sung. Each suite has its own flavor. Interpretation varies according to the different schools and singers, who evoke three separate aspects of existence in love poems, bacchic songs and poems about nature. These may be used alternately, but they all express a single emotion: yearning for the beloved. Haffar's musical and vocal skills blend introspection and sensuality and these three albums confirm him to be a master of the genre.
V/A- PANAMA!2: LATIN SOUNDS, CUMBIA TROPICAL & CALYPSO FUNK ON THE ISTHMUS, 1967-77 2LP (soundway, uk)
23.98usd/14.56gbp/16.84eur/2244jpy (approx)
*Gatefold double LP version. Soundway presents the second volume in their Panama! series, showcasing the unique tropical music created in Panama during the fertile decades of the 1960s and 1970s. Panama is one of the world's great crossroads -- a bridge between North and South America, and home to the great canal that links the Caribbean and the Pacific. The canal itself was built by a huge workforce from all over the Caribbean and South America, each nationality bringing a taste of their culture and music to make up the hugely diverse nation that exists today. After soaking up the varied influences of Panama's diverse population, the dancefloors and bars spat out a heady mix that took in the raw vallenato of neighboring Colombia, the soul and funk of America, the calypso of Trinidad and the son and rumba of Cuba, all combined and re-styled in a uniquely Panamanian fashion, making Panama a central spoke in the wheel of Caribbean music. Writer and compiler Roberto Ernesto Gyemant travelled throughout the country in search of elusive records and reclusive musicians, tracking down hopeful tips and half-remembered names and addresses. Two years of digging through dusty warehouses and old radio stations in search of crackly records and dusty photos led to an exhaustive look at the musical culture of this fascinating country. If you think salsa is the sum total of Latin American music, then think again -- the hot sound of Panamanian musica tipica and calypso Español throws everything into the mix for a non-stop journey through Afro rhythms, carnival sounds, tipica soul and cumbia madness! Listen to the heavy tamborito rhythm of Los Silvertones and you'll hear where the instantly-recognizable, syncopated beat of modern-day reggaeton was born. Check the countrified re-versioning of Willie Colon's classic "La Murga" -- a perfect riposte to those that think Latin music begins and ends with Shakira. Listen to "La Escoba" by Alfredo y Su Salsa Montañera, and see that the currently in-vogue sound of cumbia owes as much to Panama as it does Colombia. Sure to be one of the sure-fire summer soundtracks of the year!

GLOBAL SOUNDS

---
GAL COSTA- GAL COSTA LP (4 men with beards, usa)
19.98usd/12.13gbp/14.03eur/1870jpy (approx)
*shop favorite restocked… Originally released in 1969, Gal Costa's second solo album is one of the finest releases to come out of Brazil's tropicalia movement. Featuring songwriting and vocal help from Caetano Veloso and Gilberto Gil, Gal Costa flows effortlessly between shredding psychedelia and smooth bossa nova. An essential record for anyone that appreciates the far reaches of Brazilian popular music. Includes the classic tracks 'Baby' and 'Não Identificado.'
ORCHESTRE POLY-RYTHMO DE COTONOU- VOLUME ONE: THE VODOUN EFFECT, FUNK & SATO FROM BENIN'S OBSCURE LABELS 1972-1975 2LP (analog africa, germany)
26.98usd/16.38gbp/18.95eur/2525jpy (approx)
*shop favorite restocked… Double vinyl version, in deluxe gatefold sleeve with printed inner sleeves. Following the highly-acclaimed African Scream Contest: Raw & Psychedelic Afro Sounds from Benin & Togo '70s -- which featured several tracks by Orchestre Poly-Rythmo de Cotonou, including the ground-breaking "Gbeti Madjro" -- this new Analog Africa collection now focuses entirely on Orchestre Poly-Rythmo. Orchestre Poly-Rythmo de Cotonou is arguably West Africa's best-kept secret. Their output, both in quantity and quality, was astonishing. During several trips to Benin, label-head Samy Ben Redjeb managed to collect roughly 500 songs which Orchestre Poly-Rythmo de Cotonou had recorded between 1970 and 1983. With so much material to choose from, he decided to split it into Volume 1 and 2. While Volume 2 will be material the band recorded under an exclusive contract with the label Albarika Store, the band also "secretly" recorded with an array of smaller labels based around Cotonou, Benin's largest city, and the capital city of Porto Novo. It is those tracks (all officially licensed) that are presented here on Volume One. The producers of those labels were genuine music enthusiasts, some of them ran these labels as a part-time occupation, with very limited budgets. They couldn't afford high-quality recordings -- all they had to work with was a Nagra (a Swiss made reel-to-reel recorder) and a sound engineer -- courtesy of the national radio station. These sessions were recorded in private homes using just one or two microphones. The cultural and spiritual riches of traditional Beninese music had an immense impact on the sound of Benin's modern music. Benin is the birthplace of Vodun (also Vodoun, or, as it is known in the West, Voodoo), a religion which involves the worship of some 250 sacred divinities. The rituals used to pay tributes to those divinities are always backed by music. The majority of the complex poly-rhythms of the Vodun are still more or less secret and difficult to decipher, even for an accomplished musician. Two Vodun rhythms dominate the music of Orchestre Poly-Rythmo: Sato, an amazing, energetic rhythm performed using an immense vertical drum, and Sakpata, a rhythm dedicated to the divinity who protects people from smallpox. Both rhythms are represented here mixed in with funk, soul, crazy organ sounds and psychedelic guitar riffs.
V/A- NIGERIA DISCO FUNK SPECIAL: THE SOUND OF THE UNDERGROUND LAGOS DANCEFLOOR 1974-1979 2LP (soundway, uk)
23.98usd/14.56gbp/16.84eur/2244jpy (approx)
*shop favorite restocked… 2009 repress. Double LP gatefold version. Lagos, Nigeria, 1974-1979: the funk & disco capital of West Africa. More nightclubs, bars, spots and dancefloors than any place along the coast from Dakar all the way to Kinshasa. Nigeria Disco Funk Special is an amazing collection of heavy dancefloor grooves from urban Lagos in the '70s -- hot and driving slices of funk, disco and boogie that show just how vibrant the music scene was in one of West Africa's most populous and culturally diverse cities. In the '70s, it wasn't just James Brown who influenced the musicians playing in the nightspots of Lagos -- the loose-structured and elongated jams that he was pioneering in America had been a part of Nigerian music much longer than that. This album is the sound of Cuban-heeled and micro-minied Lagos youth soaking up the sound of the American discotheque and putting their own inimitable twist on the proceedings. The CD and double gatefold vinyl include rare tracks from famous musicians like Bongos Ikwue & The Groovies and Mono Mono's Joni Haastrup, as well as selections from cult bands like Asiko Rock Group, SJOB Movement and Jay-U Experience. Other artists include: The Sahara All Stars, T-Fire, Voices Of Darkness and Dr. Adolf Aonotu.
V/A- NIGERIA ROCK SPECIAL: PSYCHEDELIC AFRO-ROCK & FUZZ FUNK IN 1970S NIGERIA 2LP (soundway, uk)
23.98usd/14.56gbp/16.84eur/2244jpy (approx)
*shop favorite restocked… 2009 repress. Double LP version, deluxe gatefold sleeve. Nigeria Rock Special shines a light on the flipside of the well-documented sounds of highlife and Afrobeat coming out of Nigeria in the 1970s -- young bands caught up in the wave of psychedelic and progressive rock that was sweeping Europe and the States in the late '60s and early '70s. As time goes by, the many layers of musical output that formed around the world throughout the 1960s and '70s continues to be peeled back to reveal many welcome surprises. The explosion of rock n' roll that erupted out of the USA in the '50s fanned out around the globe from its epicenter and by the mid-1960s, kids all over the world were picking up guitars and checking themselves in mirrors. Nigeria was no exception. Spurred on by Cream drummer Ginger Baker's visits to Lagos and his band Airforce (featuring many Nigerian musicians), the sound of fuzzed-out rock reverberated around the universities and nightspots of Lagos and Ibadan. The craze that followed hit the youth and student population of Nigeria hard -- mixing fuzz guitar and heavy African rhythms with elements of Led Zeppelin, Traffic and The Chambers Brothers. Fifteen of the best cuts from the scene are available here for the first time in 30 years. Artists include: Ofege, The Action 13, The Hygrades, The Wings, Ofo The Black Company, The Elcados, Mono Mono, Tabukah "X", The Funkees, Colomach, Joe King Kologbo & His Black Sound, Question Mark, Original Wings, Tunji Oyelana and BLO.
THOMAS MAPFUMO & THE ACID BAND- HOKOYO! CD (water, usa)
17.98usd/10.92gbp/12.63eur/1683jpy (approx)
*Zimbabwean legend Thomas Mapfumo's first full length album Hokoyo! was released at the height of the Rhodesian War in 1976. Hokoyo! is his only LP to feature the Acid Band and is the first full length release of the Mapfumo coined musical genre, chimurenga, a Shona word meaning 'struggle.' Chimurenga is exemplified by lyrics of struggle and revolution and a guitar style based on transcribing the sounds of the traditional Shona instrument, the mbira, to the electric guitar. Crucial and historical and revolutionary, and you can dance to it. Available on CD in the U.S. for the first time ever.
THOMAS MAPFUMO & THE BLACKS UNLIMITED- GWINDINGWI RINE SHUMBA CD (water, usa)
17.98usd/10.92gbp/12.63eur/1683jpy (approx)
*Recorded in the late '70s, Gwindingwi Rine Shumba is Zimbabwean artist Thomas Mapfumo's second full length album. Featuring Mapfumo's incendiary guitar playing and lyrics of struggle, sung in his native Shona language, this is political dance music that rivals the work of another African legend, Nigerian Fela Kuti. Available on CD in the U.S. for the first time ever.
ZE BERTRAMI & PROJECTO- III ENCONTRO LP (whatmusic, uk)
11.98usd/7.27gbp/8.42eur/1121jpy (approx)
*1970 album from the group that became Azymuth! Already present are the groove, beat and signature keyboard sounds that brought Bertrami & Co worldwide fame… tracks include 'Mustang Côr de Sangue' & the funky 'Arabian Nights'!
DANILO CAYMMI- CHEIRDO VERDE LP (whatmusic, uk)
11.98usd/7.27gbp/8.42eur/1121jpy (approx)
*classic lp from flautist Danilo Caymmi & friends, featuring members of Vox Populi & Milton Nascimento sidemen… includes the tracks 'Mineiro' and 'Codajs'.
D'ANGELO- D'ANGELO LP (whatmusic, uk)
11.98usd/7.27gbp/8.42eur/1121jpy (approx)
*gem from the underground 60s samba soul dance scene. Tough takes on Tim Maia, Jorge Ben, Cassiano, Ivan Lins & Antonio Adolfo's Brazuca funked up with groovy femvox chorus… Includes the tracks 'Quero Mocotó', 'Coroné Antonio Bento' and 'Curto de Véu…'!
EDSON E TITA LOBO- PARTIU DO ALTO LP (whatmusic, uk)
11.98usd/7.27gbp/8.42eur/1121jpy (approx)
*Another undiscovered classic from Edson Lobo and Tita featuring bossa baron Donato… tracks include 'Uma Benção', 'Eu Quero Ir Pra Lá' & the killer bossa cha-cha 'Olhe Pra Cima'!
EDSON E TITA LOBO- GOSTO TANTO LP (whatmusic, uk)
11.98usd/7.27gbp/8.42eur/1121jpy (approx)
*great, all-originals, album from bossa legends Edson & Tita Lobo… Recorded in Rio in 2002 with stellar guests: João Donato, Celia Vaz & Robertinho Silva. "The return of one of the most underrated musical talents, Edson & Tita. With special guest Donato, their rare 'bitter-sweet bossa' is swinging on these great compositions." – Ed Motta
CARLOS LEE- BOSSA MAXIMUS LP (whatmusic, uk)
11.98usd/7.27gbp/8.42eur/1121jpy (approx)
*deep afro-bossa territory by long-lost singer Carlos Lee… Tracks include afro-bossas on 'Capoeira de Oxalá' & 'Zulu'.
ED LINCOLN- ED LINCOLN LP (whatmusic, uk)
11.98usd/7.27gbp/8.42eur/1121jpy (approx)
*one of ed lincoln's rarest LPs originally released on his own label. Groovy breaks, psychedelic scat vox and bossa Hammond from the godfather of Samba Soul… Tracks include 'Sack o'Woe', 'Catedral' & 'Choro do Bebê'.
MARISA- MARISA LP (whatmusic, uk)
11.98usd/7.27gbp/8.42eur/1121jpy (approx)
*1960s classic from singer Marisa Gata Mansa & pianist/arranger Cesar Camargo Mariano… Tracks include 'Chuva', 'Lena' & 'Despedida de Maria'.
ED MOTTA- DWITZA LP (whatmusic, uk)
11.98usd/7.27gbp/8.42eur/1121jpy (approx)
*concept LP from brasilian superstar Ed Motta that mixes his unique scat vox with samba jazz, Strata East, brasilian funk, Steely Dan & European soundtracks! All produced, composed written & arranged by Ed… '…a landmark record in the history of our music' Caetano Veloso.
PAULO MOURA- QUARTETO LP (whatmusic, uk)
11.98usd/7.27gbp/8.42eur/1121jpy (approx)
*rare masterpiece by world-renowned saxophonist Moura from 1968… Tracks include 'Sá Marina' ['Pretty World'] & Charlie Parker's 'Yardbird Suite'.
CELSO MURILO- MR RITMO LP (whatmusic, uk)
11.98usd/7.27gbp/8.42eur/1121jpy (approx)
*cult album from João Gilberto's favourite organist, Celso Murilo. Mr Ritmo incorporates the heavy afro-cuban influence of the time, as well as pointing to the future of Ed Lincoln-style brazilian dance music… Tracks include the funky 'Chorou Chorou' & latin workout 'Merengue En Copa'.
PRIMO TRIO- SAMBOSSA LP (whatmusic, uk)
11.98usd/7.27gbp/8.42eur/1121jpy (approx)
*rare early bossa trio date from pianist Primo Jr… Tracks include the classics 'Nanã', 'Sambossa' & 'Arrastão'.
PRIMO 7- PINTA O SETE LP (whatmusic, uk)
11.98usd/7.27gbp/8.42eur/1121jpy (approx)
*Pianist Primo Jr enters Ed Lincoln territory for this organ, vibes & vox-led bossa lp… Tracks include 'Gira Mundo' & Caetano Veloso's 'É de Manha'.
TEMA 3- MADRUGADA 1:30 LP (whatmusic, uk)
11.98usd/7.27gbp/8.42eur/1121jpy (approx)
*1969 classic from pianist Gilson Peranzetta & friends! The Tema 3 added horns & orchestra to groove on Beatles, Bacharach & Bossa… Tracks include 'Fool on The Hill', 'Walk on By', 'Amazonas' & modal 7/8 'Zond-5'.
TEMA 3- MADRUGADA 1:30 LP (whatmusic, uk)
11.98usd/7.27gbp/8.42eur/1121jpy (approx)
*1969 classic from pianist Gilson Peranzetta & friends! The Tema 3 added horns & orchestra to groove on Beatles, Bacharach & Bossa… Tracks include 'Fool on The Hill', 'Walk on By', 'Amazonas' & modal 7/8 'Zond-5'.

GREY AREA

---
MOONDOG- MOONDOG LP (4 men with beards, usa)
19.98usd/12.13gbp/14.03eur/1870jpy (approx)
*Moondog's debut release, originally on the Prestige label, came out in 1956, long after he'd become a legendary New York City street performer. The blind Kansas native showcases his talent for the minimal and avant-garde here, with compositions driven by percussion and Japanese-inspired melodies, complimented by street sounds, recitations and animal noises. Bizarre even for today's standards, it's a wonder this was released over a half-century ago. A brilliant debut.
MOONDOG- THE STORY OF MOONDOG LP (4 men with beards, usa)
19.98usd/12.13gbp/14.03eur/1870jpy (approx)
*Originally released on Prestige in 1957, this is the third LP from NYC street performer and avant-garde/minimalist composer Moondog. Perhaps the least accessible of his early releases, this album is made up of percussive jams, usually on instruments of his own creation, street sounds, poetry and Far East melodies, despite opening with a swinging number that is, oddly, the most bizarre thing on the album. Another classic from Moondog reissued with its original Andy Warhol artwork.
MORITZ VON OSWALD TRIO- VERTICAL ASCENT 2LP (honest jon's, uk)
24.98usd/15.17gbp/17.55eur/2338jpy (approx)
* Gatefold 2LP version. This is the highly-anticipated debut full-length release by The Moritz von Oswald Trio, comprised of members Moritz von Oswald (Basic Channel, Rhythm & Sound), Max Loderbauer (NSI, Sun Electric), and Vladislav Delay (Luomo). Through Basic Channel and Rhythm And Sound -- his collaborations with Mark Ernestus -- Moritz von Oswald first of all conjured from thin air -- then comprehensively mapped out -- the grounds of a deep exchange between real-deal Jamaican dub and classic, Detroit-style techno. The duo's accomplishment and influence are immense. The repercussions of their work within electronic dance music have been incalculable. Though a departure, Vertical Ascent retraces various signatures of the earlier styles -- the fastidious density of sound, the massive bass and detailed upper registers ("a frequency massage," Ricardo Villalobos has called the album), the stripped, stepping repetitiousness, the seriousness. The striking differences stem from the qualities of live performance (the driving, clattering percussion in particular, and the loose, improvisatory approach), the exploded palette of sounds, including a trace of steel drums, something like a cuica -- and of course, most of all -- the fresh line-up. Vladislav Delay is a drummer and electronic musician from Finland -- like von Oswald, trained in classical percussion (while the third member studied classical piano for 20 years) -- who released a landmark album on Basic Channel's Chain Reaction imprint, before working with a diversity of artists (under pseudonyms like Luomo and Sistol), from Massive Attack to the Scissor Sisters. On Vertical Ascent, he plays home-made metal percussion. From Munich, Max Loderbauer was a partner in the ambient duo Sun Electric. Behind the scenes, his work has ranged between Tresor and Can's Spoon Records. In 2004 he teamed up with Tobias Freund to form NSI (Non Standard Institut). On Vertical Ascent, he plays synthesizers, alongside von Oswald, who also contributes Fender Rhodes and additional percussion. At the heart of Vertical Ascent is a dream crossing of Basic Channel, Larry Heard and Can -- as at home with calypso as it is Stravinsky.
JANDEK- SIX AND SIX LP (jackpot, usa)
24.98usd/15.17gbp/17.55eur/2338jpy (approx)
*Originally released in 1981, following a three year gap between the release of debut LP "Ready For The House", Jandek's second album "Six And Six" stands as an incredible document of the formative stages of his cracked genius. Following the astonishingly bleak tone of the first LP, the musical elements are almost catatonic. 9 songs drift by as a series of slight variations on several desolate, untuned acoustic guitar phrases. The meditative, steady music forms a dark backdrop for some of Jandek's more vivid and poetic lyrical thoughts. Universal doom, loner dirges and sea-themed ruminations are all present. This is far and away the core of what was to come, in it's most succinct and coincidentally most haunted form. This album was also the first to incorporate an image of Jandek on the cover, both giving a face to the sounds and hinting at what would become a prolific series of incredible, disturbed albums. Vinyl for this album has been unavailable since the initial pressing ran out, and has been sought ravenously by collectors ever since. Working in direct collaboration with Corwood Industries, we're thrilled to offer this exact repress, heavyweight-vinyl edition. An astonishingly ghostly album, unlike anything else and also unique to this particular phase in Jandek's evolution, "Six And Six" is a crucial piece of the puzzle that we can only hope never gets solved completely.
MARGARET DYGAS- SEE YOU AROUND 12" (non standard productions, germany)
14.98usd/9.10gbp/10.52eur/1402jpy (approx)
*shop favorite restocked… See You Around is the second vinyl release by Margaret Dygas and first on Non Standard Productions. This 12" is a warm combination of healthy and mellow yet solid beats combined with rough, shredded guitars. You'll be hearing round edges as much as square, bubbled sounds and psychedelic synths traveling through out both tracks. Tobias Freund was responsible for the production and the additional analog mixdown treatments. All in all, a record that follows the idea of Non Standard Productions.
MFP- MFP CD (non standard productions, germany)
16.98usd/10.31gbp/11.93eur/1589jpy (approx)
*shop favorite restocked… Electronic drones by MFP aka tobias freund aka (half of) NSI.

GIFT CERTIFICATES

---
gift certificates are always available in any denomination and come in a envelope ready to be stocking stuffed, slipped into pockets or dispensed in any way you see fit. they can be paid for in cash, credit card (visa, master card or discover) or paypal in person, phoned in or via email. gift certificates not paid for in person can either be mailed to you, or we can keep it in shop if the recipient plans to use it for mail-order.

ADDRESS

---
tequila sunrise records
525 w. girard avenue
(btwn 5th and 6th streets)
philadelphia, pa 19123

SUBWAY: blue or orange line to girard ave TROLLY: 15 to 5th street BUS: 57 to girard/3rd-4th st; 47 to girard/7th-8th st.



t/us: 1215 965 9616

t/uk: 0203 004 8357

e: ajv@tequilasunriserecords.com

u: www.tequilasunriserecords.com

b: www. tequilasunriserecordshop.blogspot.com

f: www.facebook.com/home.php?#/pages/tequila-sunrise-records/86932034329?ref=mf

m: www.myspace.com/tequilasunriserecords

t:www. twitter.com/tequilasunriser



HOURS

---
monday: 12:00-4:00pm/est
tuesday: 12:00-6:00pm/est
Wednesday: 12:00-6:00pm/est
thursday: 12:00-7:00pm/est
friday: 12:00-7:00pm/est
saturday: 12:00-6:00pm/est
sunday: 12:00-6:00pm/est
---