NEW ARRIVALS AND RESTOCKS
FRIDAY, JULY 3
---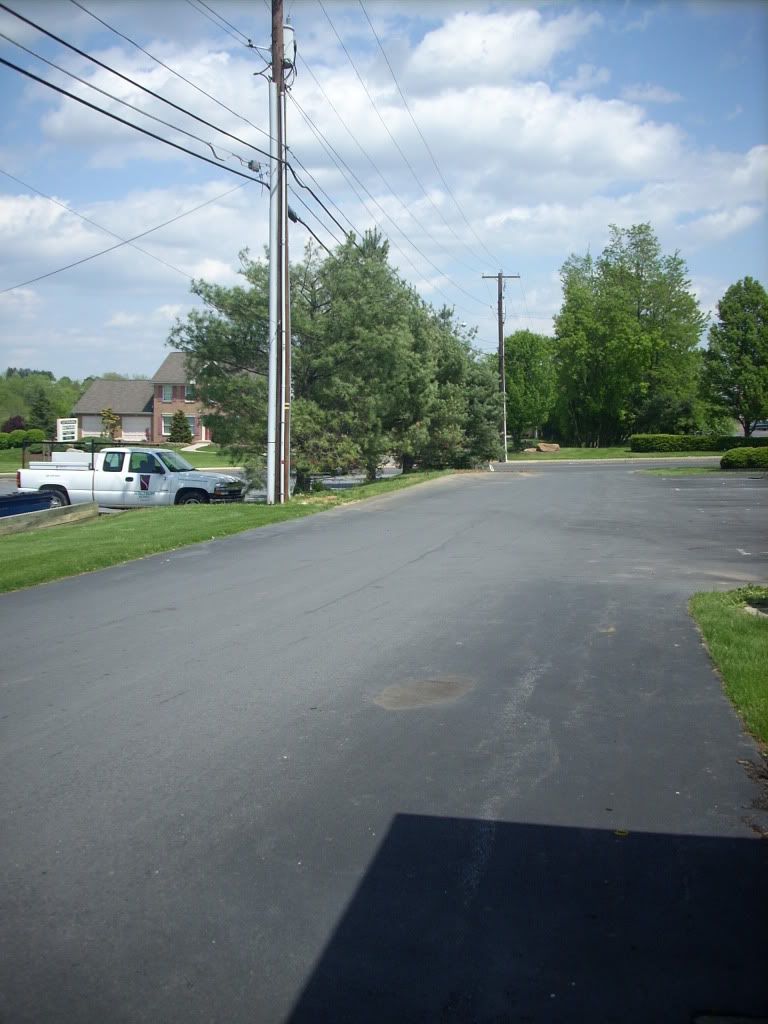 thanks for looking.


that's right, the update is a day early this week! because the 4th of july holiday falls on saturday this year, tequila sunrise will be closed… but i will still be open friday 12-7pm and sunday 12-6pm. also, take note, that while the majority of the titles listed below are in stock today (records on mississippi, plastic strip and vampisoul specifically), the balance will not be in until tomorrow afternoon (my bloody valentine reissue, sonorama titles, etc… plus even more unlisted records expected tomorrow and monday… check the tsr facebook page and/or the tsr twitter feed for the most up-to-the-minute arrivals)… either way, there's some really great records in shop this week, many limited (what else is new?), come on up and check em out!


gracias


anthony vogdes


as always, many of these titles are in very limited quantity, so if you're interested in anything listed below and can't make it to the shop you can make a purchase via paypal or over the phone with a credit card and pick them up later or have them shipped (see more information below). i will no longer hold records. sorry.


prices are subject to change without notice.


prices do not include shipping and handling. for those of you shipping within the continental united states I offer a 5.00usd flat shipping rate for any amount of records and/or compact discs. shipping cost for international orders are calculated on an order by order basis. payments for orders can be made via paypal or with a credit card by telephone between 12-6pm/est.


i also offer bike messanger service via timecycle couriers. for the low cost of 10.00usd i can deliver any amount of records and/or cds you wish to purchase to your center city philadelphia location (this includes some parts of south, west and north philadelphia) within two hours (and for those of you who need your records even faster, we also offer 'rush' service for the low flat rate of 20.00usd for any amount of records/cds delivered to you within one hour). of course, we are still more than happy to ship records via the usps within philadelphia. orders placed before 5pm/est will ship out that evening and should reach their destination by the following day.


PICKS OF THE WEEK

---
DERRICK LARO AND TRINITY- DON'T STOP TILL YOU GET ENOUGH 12" (white label, usa)
13.98usd/8.46gbp/9.86eur/1347jpy (approx)
*limited edition reprint of this much sought after 1980 reggae/dub electro cover of one of the late/great m/j's best songs with an instrumental mix on the flip… Big with dj Harvey... need i say more?
KALETA & AKOYA AFROBEAT ENSEMBLE- THE SPIRIT OF FELA IS ALIVE AND WELL! 12" (mukatsuku, uk)
11.98usd/7.25gbp/8.45eur/1155jpy (approx)
*Kaleta hails from Porto Novo in the republic of Nigeria and lived most of his adolescent life in Lagos. This track first came to label manager Nik Weston´s attention in the early part of 2007 and it´s taken this long to get it out on the mukatsuku label. The original track now re named "The Sprit Of Fela Is Alive & Well!" was an epic afro masterpiece of over 14 minutes. Guynamukat (the production duo of Guynamite & Nik Weston) edited that version down to half that losing none of energy for a killer afro beat monster. When Guynamukat finally received the parts for a potential remix they discovered there were almost 800 separate musical sections and then the next few months began a mammoth task of dissecting the instrumentation and vocal takes with what they thought would work in an afro boogie style to introduce the band to a different style and hopefully a brand new audience.
AKOYA AFROBEAT ENSEMBLE- B.F.B.F./JEJE L'AIJE 12" (tip of the iceberg, usa)
9.98usd/6.04gbp/7.04eur/962jpy (approx)
*twelve inch single, but one that's nearly got an album's worth of grooves -- 'B.F.B.F' on the A side is an uptempo afro cut. On the flip, reknowned saxophonist Cedric Im Brooks collaborates on the lower paced 'Jele L'aije'.
V/A- BLACK IS THE COLOR OF MY TRUE LOVE`S HAIR: NORWEGIAN FOLK JAZZ 1971-1977 LP (plastic strip, norway)
24.98usd/15.12gbp/17.62eur/2408jpy (approx)
*This compilation is named after the folk song Black is the color, a melody that became famous when artists such as Nina Simone, Joan Baez, Patty Waters and Cathy Berbarian recorded their own interpretations of it in the 60s. During the last two decades the fusion of folk music and jazz has produced some of Norway's bestselling jazz records, from Arild Andersen to Dag Arnesen Trio. But this release aims to present the early folk jazz scene in Norway between the years 1971-1977, when the Norwegian folk song heritage was interpreted in different progressive ways by some of Norway's top musicians. This compilation contains music from the different folk jazz LP releases by Anne Karin Tønset & Harald Gundhus Å de va du, å de va je; Various artists Østerdalsmusikk; Egil 'Bop' Johansen Samse tak!I; Roy Hellvin Roy Hellvin; Arne Domnérus Sekstett Ja, vi älskar; Søyr Søyr; Christian Eggen Ufuge as well as unreleased recordings by Egil Kapstad and Helge Hurum & Birgitte Grimstad taken from the NRK Radio Archives. The music ranges from the beautiful trio recordings by Egil Kapstad and Roy Hellvin to the psych excursions by Egil "Bop" Johansen with Terje Rypdal on fuzzrock madness. You will hear some obscure dancefloor fillers by Østerdalsmusikk and Anne Karine Tønset & Harald Gundhus, the latin grooves of the band Søyr and for the first time you will get to listen to banned jazz version of the Norwegian national anthem Ja vi elsker by Arne Domnerus Sextett which caused a national outcry when it first was released in 1976. But the jazz musicians found in this compilation weren't the first musicians to reclaim traditional Norwegian folk music in a modern context: Norwegian classical composers like Edvard Grieg and Harald Sæverud had already been diggin` in the crates and used folk melodies in their compositions since the late 19th century. The first Norwegian folk jazz tune was recorded way back in 1929: Norwegian Jazz fantasy part 1 & 2 by Kristian Hauger Jazzorkester. A major breakthrough occurred in 1963 when Swedish pianist Jan Johansson released the album Jazz på svenska (Jazz in Swedish) - combining modal jazz improvisations with Swedish folk songs. This approach spread to other European jazz scenes, and soon Norwegian jazz musicians found themselves going back to their roots, discovering hundreds of springare, polser, slåtter, stev, ringleiker, bånsuller, bruremarsjer psalms and hallinger that had been sung by their ancestors. Especially important was the discovery of the book Østerdalsmusikken written by musicologist Ole Mørk Sandvik in 1943, where these traditional songs and dances were transcribed, with notations and lyrics, for the first time, the book becoming the `bible` for the folk jazz scene. This renewed interest in traditional folk culture - music, dialects and traditional bunad costumes - was no coincidence. It accompanied a period of political struggle in the run-up to the referendum of 1972 when a majority of Norwegians voted no to joining the European Federation (the European Union). Left-wing Norwegian record labels and publishing houses like MAI, OKTOBER and PAX joined the struggle against American cultural imperialism by promoting local music and poetry, signing acts and authors that promoted their anti-EU-cause. At the same time, many musicians felt that jazz had lost its innovative edge after the explorations of jazz-rock and Miles' electric albums, and started exploring their roots to find fresh inspiration. Where their afro-American colleagues had used African music and old work songs to establish the jazz idiom, Norwegian musicians went back to their musical roots to find their own unique style of jazz and identity in the genre, often referred to as the Nordic Sound.
FITZ GORE & THE TALISMEN- FITZ GORE & THE TALISMEN LP (plastic strip, norway)
24.98usd/15.12gbp/17.62eur/2408jpy (approx)
*Jazzaggression and Plastic Strip Press are proud to present the rare recordings of Jamaican born saxophone player Fitz Gore and his group The Talismen recorded between the years 1975-1979. The selection is carefully picked by Gore's wife Gisela together with Johan Fredrik Lavik, Lars Moerch Finborud and the material is sourced from three extremely rare private pressed LP's Soundmagnificat (1975), Soundnitia (1975), Soundmusication (1976), and the EP Soundnova (1979), all originally released by Gisela's and Fitz's private label GOBRA RECORDS, based in Bonn, Germany.

FRED FISHER ATALOBHOR- AFRICAN CARNIVAL 2CD (vampisoul, spain)
27.98usd/16.94gbp/19.74eur/2697jpy (approx)

*The seventies was a vibrant musical period universally and the scene in Nigeria was no exception. Bands sprang up all over the country, free to fuse their traditional music with genres such as soul, funk and pop. In the midst of this creative turmoil, an effervescent style innovator called Fred Fisher – famed trombonist, vocalist, composer, songwriter - hit the world with his talent. Fred is known for high energy dance grooves and catchy melodies. This fabulous compilation, AFRICAN CARNIVAL, takes the best songs from Fred Fisher's albums: "Say The Truth" (1979), "No Way" (1981), "Wahala Dey For Town" (1988) and Ogiza (1990), and comes with liner notes by Nigerian specialist Samuel Kayode. Since 1972 Fisher has recorded albums for EMI and AFROSIA creating and defining his so called "ASOLO ROCK" - a blend of afro Funk-Rock with soulful melodies. With his own band Fred also performed live all over the country. They opened for Fela Kuti, who noticed the talent of Bob Ohiri who later joined Fela's band, leaving Fred and his band stranded. They had to cancel a 6 month contract in Owere. Lt Apasa stopped paying the rent, took his equipment back and that was the end of the band. Bob Ohori went on to record and perform with Fela. He later left Fela to join King Sunny Ade where he introduced the Afrobeat rhythm to Juju music. Today Fred Fisher continues to do session work and performs with several bands in Nigeria. He is finally starting to get the recognition he deserves.

VICTOR OLAIYA- ALL STARS SOUL INTERNATIONAL LP (vampisoul, spain)
21.98usd/13.31gbp/15.51eur/2119jpy (approx)

VICTOR OLAIYA- ALL STARS SOUL INTERNATIONAL CD (vampisoul, spain)
19.98usd/12.10gbp/14.10eur/1926jpy (approx)

*"They thought I moved Highlife music out of the ordinary. Then, it was believed that my Highlife was a little bit out of this world, beyond explanation. This was why Alhaji Alade Odunewu of the Daily Times styled me The Evil Genius of Highlife." -Victor Olaiya. Victor Olaiya is certainly one of the legendary foundation stones of modern Nigerian music, yet he has never received much acknowlegement or really had his albums released or promoted in any quantity outside of Nigeria. So this Vampisoul release is a step in the right direction and not before time, for a 77 years old who was probably Nigeria's leading star of 50's and early 60's, his golden years. Dr. Victor Abimbola Olaiya, the evil genius of Highlife, is still sockin' it to them after 60 years on stage. If you're lucky you can catch him blowing that trumpet and singing his heart out at his own celebrated 'Stadium Hotel' in Lagos, Nigeria. This album from 1970 is from Olaiya's Highlife / Funk phase, but its worth taking a trawl through his back pages to see how he became the Evil Genius, before you roll back the rug and get down with the Highlife-Funk.

ROCK AND PSYCHEDELIC

---
MY BLOODY VALENTINE- BEFORE LOVELESS 2LP (lazy, uk)
24.98usd/15.12gbp/17.62eur/2408jpy (approx)
*new re-packaging of the ecstacy and wine album plus the feed me with your kiss and you made me realize eps. tracks: Strawberry Wine, Never Say Goodbye, Can I Touch You, She Loves You No Less, The Things I Miss, I Don't Need You, (You're) Safe In Your Sleep (From This Girl), Clair, You've Got Nothing, (Please) Lose Yourself In Me, Feed Me With Your Kiss, I Believe
Emptiness Inside, I Need No Trust, Sugar, You Made Me Realise, Slow, Thorn, Cigarette In Your Bed, Drive It All Over Me. Limited to 500 copies.

BLUES AND ROOTS

---
CECIL BARFIELD- SOUTH GEORGIA BLUES LP (mississippi, usa)
12.98usd/7.86gbp/9.16eur/1251jpy (approx)
*Recorded by George Mitchell in 1978, this LP was originally released by the Southland label under the name 'William Robertson.' Due to Cecil's superstitions and legitimate fears of the taxman, he insisted that it come out under a false name. Cecil was an unusual blues musician, giving each song its own feel and rhythm. Another underrated American original. This is a co-release with Big Legal Mess Records.
GEORGE COLEMAN- BONGO JOE LP (mississippi, usa)
15.98usd/9.68gbp/11.27eur/1540jpy (approx)
*shop favorite restocked… There can only be one Bongo Joe, and that is the incredible George Coleman. Bongo Joe is perhaps the worlds only virtuoso player of the empty oil drum, a man so ingenious that he could even turn petroleum refuse into something musical and sublime. Recorded on the streets of San Antonio in 1969 by Chris Strachawitz (Arhoolie Records). Bongo Joe drums on his oil cans with a thunderous, tympani-like effect, while discoursing rambling, insightful and hilariously funny lyrics that are often times more stories than songs. As Joe himself put it, I rap but not that bullshit theyre putting down now. I play fundamental beat music. Whether draping his drums with an American flag or washing them in swirls of psychedelic green and red paint, theres something beyond the typical street-corner busker in Bongo Joes persona, unbridled quality that isnt just musical, but draws on a tradition of pure entertainment. One of the true treasures of the Arhoolie catalog for many years. Try Science Fiction, Innocent Little Doggie (if you think Joe was just a novelty act, listen closely to the poignant insightfulness of the lyrics), Transistor Radio (more wry commentary) and Dog Eat Dog. One of our favorites, available on vinyl for the first time in 39 years.
PERRY TILLIS- IN TIMES LIKE THESE LP (mississippi, usa)
12.98usd/7.86gbp/9.16eur/1251jpy (approx)
*shop favorite restocked at a lower price… Perry Tillis was born July 29, 1919, in Elba, Alabama , and began playing his brand of rambling blues at a very early age. He continued playing the blues and singing gospel, despite going blind, up until his death on November 3, 2004. In the '40s Tillis played the Chicago blues circuit. However, when a revelation convinced him it was the devil's music, he moved back home and began preaching the gospel. This LP is culled from 72 hours of cassette tapes recorded during the last 10 years of Tillis' life. Extremely lo-fi gospel with Tillis playing guitar and singing into boombox. Not for the faint of heart. This is a first time release of this material. Liner notes included with archival photos. Tip-on jackets.
V/A- FIGHT ON, YOUR TIME AIN'T LONG LP (mississippi, usa)
9.98usd/6.04gbp/7.04eur/962jpy (approx)
*shop favorite repressed/restocked at a lower price… Compilation of sanctified blues recorded between 1927-1934. This is our sequel to the popular Life Is A Problem LP. Twelve songs of pure guitar-driven gospel. This slab is as melodic as it is rockin'. Features songs by Bukka White, Willie Mae Morris, Bo Weevil Jackson, Kid Prince Moore and more.
V/A- LAST KIND WORDS: 1926-1953 LP (mississippi, usa)
9.98usd/6.04gbp/7.04eur/962jpy (approx)
*shop favorite repressed/restocked at a lower price… Incredibly well compiled '20s-'30s era blues comp. High quality of sound for the time period of its recordings. This compilation is filled with the most accessible blues songs made to be appreciated by enthusiasts and those new to the genre. Features Blind Willie McTell, Memphis Minnie, Geechie Wiley, etc.
V/A- I WOKE UP ONE MORNING IN MAY LP (mississippi, usa)
15.98usd/9.68gbp/11.27eur/1540jpy (approx)
*shop favorite restocked… Sequel to our Last Kind Words compilation. All country blues recorded between 1927-1934. Features favorites such as Memphis Minnie, Lottie Kimbrough & Robert Wilkins. This slab also has a few of our favorite obscurities like Little Hat Jones and Louie Lasky. Fourteen songs -- all classics! Full color beautiful cover in the stylish tip-on sleeve. Other artists include: Cryin Sam Collins, Henry Spaulding, Kansas Joe McCoy, Buster Johnson, Elvie Thomas, Willie Baker, Blind Blake, Charlie McCoy and Joe Callicott.
V/A- OH GRAVEYARD, YOU CAN'T HOLD ME ALWAYS LP (mississippi, usa)
15.98usd/9.68gbp/11.27eur/1540jpy (approx)
*shop favorite restocked… Compilation of hard-to-find gospel recorded in the 1960s & early 1970s. More mediative & well-produced material than the Life Is A Problem LP. Nice old school tip-on sleeves. Great stuff. Artists include: Mosby Family Singers, Straight Street Holiness Group, Laura Rivers, Rev. Lonnie Farris, Radio Four, Joe Townsend, White Family, Silver Quintette, James Carter & The Mighty Stars, Farris & Williams, Brother Willie Eason, Traveling Echoes, and Sensational Happy Travellers.

FUNK AND SOUL

---
BLACK MERDA- FORCE OF NATURE LP (vampisoul, spain)
21.98usd/13.31gbp/15.51eur/2119jpy (approx)
*Black Merda, the first all black rock band to write and play their own music in the late 1960s and early 1970s, are considered to be Black Rock pioneers as well as the originators of their own style of Black Psychedelic Rock. They released two albums in the 1970's "Black Merda" (Chess 1970) and "Long Burn The Fire" (GRT 1972) which weren't properly promoted when first released, but are now seen as Black Rock classics by a growing number of international music fans. Their 2005 release "The Folks From Mother's Mixer" (Funky Delicacies 2005) containing both of 1970s albums on one CD, is lauded as the most creative, lyrically and musically diverse albums of that genre. Now they're back! Like the Phoenix from its ashes! And the Butterfly from its cocoon, spreading their wings in the 21st century, funkier and musically diverse as ever, with a new batch of songs, to take you on a magical musical trip, that'll have your heads and minds bouncing and tripping, in some new directions and happy positions. So sit back, and relax, and enjoy the Funk-Rock majesty of Black Merda's "A Force Of Nature".
MARIE QUEENIE LYONS- SOUL FEVER LP (vampisoul, spain)
19.98usd/12.10gbp/14.10eur/1926jpy (approx)
*Marie "Queenie" Lyons is a mystery girl, a Southern enigma. Like a kind of black Bobbie Gentry, after just one album ("soul fever") Queenie vanished. Following its 1970 release, she disappeared off the soul map forever, like a roman candle floating off into the warm Southern night. Because of the prodigious wealth of talent in black America at the time, great albums with miniscule marketing budgets were often overlooked. "soul fever" was just a drop in an ocean of fabulous, funky R&B recordings released that year. But over the decades, it's become a cult classic and established as one of the rarest and most prized Southern soul albums from that prolific era. Queenie certainly had the qualifications (in both sass and vocals) to be hired by james brown as one of his "funky divas." But quite what happened to Queenie after the album's release has been lost in the mists of time. "soul fever" languished in obscurity for a couple of decades. But slowly, through the years, it's ascended to cult classic status. Now, after over three decades from its original release, it's finally been reissued.
NATHANIEL MAYER- I WANT LOVE AND AFFECTION, NOT THE HOUSE OF CORRECTION 2LP (vampisoul, spain)
29.98usd/18.15gbp/21.15eur/2890jpy (approx)
*The first, only, complete and definitive anthology of Nathaniel Mayer´s music, with the full story on Michael Hurtt´s massive liner notes. On this double LP (and CD) you can find all the singles Nathaniel released in the 1960s, plus a rare single from 1980. It´s all here!! From the thumping primitivism of John Lee Hooker's trance-inducing guitar to Iggy and the Stooges' desperate wail from the gutter, Detroit, Michigan has always been a city of musical extremes. Dead center between "Boogie Chillun" and "TV Eye" lies the musical netherworld of Fortune Records, the city's only label with any staying power prior to Motown. Fortune was an extreme among extremes, as was its most successful artist, Nathaniel "Nay Dog" Mayer. Crazy, funny, irreverent and stunningly talented, Mayer scored the label its biggest hit with his 1962 blockbuster "Village Of Love." His six years with the label, beginning with 1961's impassioned "My Last Dance With You" and ending with 1966's proto-funk "(I Want) Love And Affection (Not The House of Correction)," resulted in twenty-one slices of musical brilliance that were unique even in the fertile musical breeding ground from whence they came. Here were records that demanded immediate involvement and total immersion; music so frenetic that it was impossible to take sitting down. A Mayer disc was an instant party. The fact that he recorded for Fortune —an iconic independent label petrified to license their records for wider distribution— certainly kept him from becoming a household name. Then again, Mayer's over-the-top approach might have been lost on another imprint. Like Andre Williams before him, in Fortune Mayer found a place where he could wreak his sonic havoc, unrestrained. Nay Dog's hard-edged, straightforward music has influenced many of today's up-and-coming garage, punk and soul acts. "Village Of Love" was covered by The Detroit Cobras, "Leave Me Alone" was remade by The Hard Feelings, while Holly Golightly, Eve Monsees and the Exiles and the Gibson Brothers have all recorded "I Had A Dream". Fans and collectors still seek out Mayer's original Fortune-label 45s. As for the man himself, not even a recent stroke slowed him down much, and he remains comfortably ensconced in his home on Detroit's eastside when he's not performing. After almost fifty years, he's found his place in the world, he's claimed his legacy in the scope of Detroit's rich musical history…and, as in 1962, a Nathaniel Mayer show is still an electric, mesmerizing experience.
V/A- SENSACIONAL SOUL 2LP (vampisoul, spain)
29.98usd/18.15gbp/21.15eur/2890jpy (approx)
*Soul "Music Made in USA" for Spanish clubs Fuel for igniting dance floors and parties: that's what Spanish Soul was during the second half of the sixties. It was an eruption that filled the locals of major cities and touristy spots with sweat, dance, diversion and recognition. Soul didn't explode in Spain until after 1965 (the first hit was The Four Tops', "Reach Out I'll Be There"). Soul was approachable and had playful-vindicating references (messages in favor of civil rights didn't fall on deaf ears in a country subjected to the Francoist Dictatorship) which made it an ideal style for all young audiences. But once they were adopted by Soul, other problems arose. The brass section is one example: it wasn't easy finding musicians who knew how to play the trumpet, saxophone or the trombone. Despite this fact, the tourist phenomenon contributed to a great number of foreign musicians establishing themselves in Spain, enriching the sound of many groups dedicated to Black music. With all these ingredients Soul in Spain was possible –and with good groups too. Hundreds of bands from all over the country added to the new music paradigm and many managed to record. Some became success stories of Spanish Pop, others were known in smaller realms and disappeared into obscurity. For that reason Vampisoul is pleased to offer a selection of the best of Spanish Soul and Funk from the 60s and early 70s: music to dance to, from Benidorm to Tokyo... and back.

JAZZ

---
LIFE FORCE- FEARLESS WARRIORS LP (sonorama, germany)
22.98usd/13.91gbp/16.21eur/2215jpy (approx)
*Life Force's "Fearless Warriors" is spiritual jazz funk as an homage to the Civil Rights Movement out of Atlanta in the late 70s. This is a top, rare US-album and high in demand - led by Joe Jennings and Howard Nicholson who are both still active ... Full Descriptionin the Atlanta jazz scene today. Includes standout tunes "Fearless Warriors" and nice bossa dance "To Pharaoh With Love" dedicated to Pharaoh Sanders.
SEELOW & MAYER FORMATION- MR.DYNAMITE LP (sonorama, germany)
24.98usd/15.12gbp/17.62eur/2408jpy (approx)
*First re-release of the lost album by Dieter Seelow (sax) and Peter Mayer (piano/ organ), recorded 1970 at Jankowski Studio Stuttgart feat. bass player Wolfgang Schmid of Passport fame in his first recording session. Brilliant quartet LP with a mix of Soul, Jazz, Funk, Hard Bop, Latin and touches of Eastern vibes, originally released on the small "dk disc" label. Includes Latin Jazz bomb "Swinger from Rio", Soul tune "Danny..s Walk", and the most memorable version of "With a little Help from my Friends". Remastered 2008, original cover artwork and new liner notes.
V/A- COLOURS OF FUNK: THE GERMAN SOUND LIBRARY OF GOLDEN RING & HAPPY RECORDS 1974-1979 LP (sonorama, germany)
24.98usd/15.12gbp/17.62eur/2408jpy (approx)
*killer set of 15 unreleased signature sounds in a wicked jazz-funk-electro style by producers like Peter Thomas, Klaus Weiss, Siegfried Schwab, Jürgen Franke and Werner Drexler.
V/A- GLENDA: SNAKE DANCER OST LP (sonorama, germany)
24.98usd/15.12gbp/17.62eur/2408jpy (approx)
*Soundtrack to the 1976 South African cult movie about the life & times of exotic dancer Glenda Kemp under the apartheid rule. Composed & arranged by zane cronje and charles segal, this has a variety of disco funk, psych rock, blue-eyed soul, odd afro drumming, & easy bossa jazz. killer!
V/A- HARD HITTING: WEWERKA SOUL LP (sonorama, germany)
24.98usd/15.12gbp/17.62eur/2408jpy (approx)
*Recently re-discovered in the huge archives of producer hans wewerk,, these are 16 previously unreleased soul & jazz tunes from the 60's & 70's. These are bass-driven, full of drum breaks, and with the wildest organ, guitar, piano, horn, reed, vibe, & flute action.
V/A- METRO'S MIDNIGHT MUSIC: RARE JAZZ TRACKS FROM THE DUTCH NOS RADIO SHOW 1970-75 2LP (sonorama, germany)
27.98usd/16.94gbp/19.74eur/2697jpy (approx)
*Rare and unreleased tracks played by the Metropole Orchestra & The Louis Van Dyke Trio, Vocals: Mark Murphy, Greetje Kauffeld, Helen Merrill, Eddie Jefferson, Soloists: Herb Geller, Dave Pike, Ack Van Rooyen, Ferdinand Povel, Piet Nordijk, Toots Thielemans, Metropole Orchestra conducted by Dolf van der Linden, arranged by Rob Pronk and Jerry Van Rooyen, Louis van Dyke Trio: Louis Van Dyke (Piano), Jacques Schols (Bass), John Engels (Drums), recorded from the Master Tapes

GLOBAL SOUNDS

---
CARLOS FRANZETTI- GRAFFITI 2LP (sonorama, germany)
27.98usd/16.94gbp/19.74eur/2697jpy (approx)
*nice reissue of this jazz-fusion rarity on the sought-after Guinness label from Argentinian pianist Franzetti. Includes "Beatriz", a nice bossa with brazilian style scat vocals & the old jazz club favourite "Cocoa Funk".
J.J. BAND- THE J.J. BAND LP (sonorama, germany)
24.98usd/15.12gbp/17.62eur/2408jpy (approx)
*Exclusive reissue of the rare first album by this progressive soul-jazz band featuring members of El Chicles and Chakachas, recorded 1970 in Brussels and originally released on the Polydor label in Belgium and Canada only. Astounding mix of jazz attitude, blue-eyed soul, prog funk, soft rock and even folky moments, including fine cover versions of "Love In Them There Hills" by Gamble & Huff, "Norwegian Wood" and "To Love Somebody", comes with two bonus tracks from their first boogaloo and soul beat 7inch from 1968, original album cover artwork with new liner notes, remastered 2009.
MOMBASA- AFRICAN RHYTHMS & BLUES CD (sonorama, germany)
24.98usd/15.12gbp/17.62eur/2408jpy (approx)
*excellent cd reissue of the first lp release by legendary Mombasa band: Deep Afro Funk & Jazz by Lou Blackburn and his group recorded 1975 in Germany original release on the rare german Spiegelei label, contains the most wanted DJ-spins Nairobi, Kenia and ShangoRemastered 2006, original cover artwork, re-released for the first time, in memory of Lou Blackburn who passed away far too early: 100 copies limited vinyl edition include a special Mombasa art card donation, cards are handmade by the people of Option Care Centre, a non profit organisation in South Africa to help aids victims and abused women ) This is a classic and sought after afro funk LP. One of the best recordings in the genre: Pulsating african rhythms with funk bass and heavy brass sounds: Essential and ultra hard to find album with tons of true killer afro funk breaks. A sure killer set for collectors and DJs!
MOMBASA- AFRICAN RHYTHMS & BLUES 2 CD (sonorama, germany)
24.98usd/15.12gbp/17.62eur/2408jpy (approx)
*excellent cd reissue of the second lp by the legendary cross-cultural Mombasa band: Deep Afro Jazz Funk by Lou Blackburn and his group recorded 1976 in Germany -a top rare album formerly released on the rare german Spiegelei label only, contains the sought after DJ-spins "African Hustle", "Yenyeri" and "Shango II", mastered in 2008 from the master tapes, with original cover artwork, and re-released for the first time. Monster album!!
DON PAULIN- ME & MY PAPAGAYO LP (sonorama, germany)
24.98usd/15.12gbp/17.62eur/2408jpy (approx)
*This rare album was released in small amounts only on the german Liberty label in 1969 and fuses jazz, blues, psych, latin and bossa beats in a truely unique manner – with a percussive mouth sound, that is based on tongue, teeth and breath to form some kind of additional instrument. Don Paulin was born in Philadelphia/ Pennsylvania in 1929, but after some psych and sociology at Temple and Columbia, went on the international road as an author, singer & songwriter. He settled down in Germany in the mid-60s and made a living by recording numerous so called folklore-LPs, a style that occupied everything from nursery rhymes via skiffle to fake protest – listen to the folk and country albums by Don Paulin for a better understanding: "If I Were A Rich Man" produced by Klaus Doldinger & "On The Road Again" produced by Ingfried Hoffmann. In 1967 he married a german girl and stayed in the local area of Munich, where he met the german jazz masters Ingfried Hoffmann and Siegfried Schwab to produce "Me And My Papagayo". With this rather unnoticed album, he took the next step towards latin, blues & psychedelic sounds, that made this particular LP famous among international music lovers and collectors. Don Paulin returned to the US in the 70s and passed away far too early because of unknown circumdstances.
TONY ALLEN- AFRO DISCO BEAT 2CD (vampisoul, spain)
27.98usd/16.94gbp/19.74eur/2697jpy (approx)
*shop favorite restocked… Complete 70s anthology of the drummer and music director of african superstar FELA KUTI's band AFRICA 70, from 1968 until 1979, the creators of a new style called "Afrobeat" one of the (if not THE) hipest rhythmic music styles of the 70s. This monster pack includes Tony´s first four solo albums: Jealousy (´75), Progress (´76), No Accomodation for Lagos (´78), and No Discrimination (´79). The first three produced by Fela Kuti himself and with Africa 70, the last one with Tony´s band The Afro Messengers. Complete extensive liner notes inside. Mild-mannered, but iron-willed, Tony Allen is the co-creator of afrobeat, and one of the most distinctive and in-demand drummers on the planet. No one swings like this Nigerian rhythm man – with that amazing, loose-limbed, poly-rhythmic technique that has powered some of the funkiest and most challenging dance music ever created. Best known for his involvement with the late, great Fela Kuti, Tony Allen is very much more than Fela's – or anyone else's – drummer. Bandleader, composer and husky rapping vocalist, Tony Allen has recorded a string of groundbreaking solo albums since parting company with Fela in 1978 – sides that draw together African rhythm, funk, jazz, soul and hip hop. His inimitably propulsive skinwork has enhanced the work of an amazing range of artists, from afro-giants Manu Dibango, Ray Lema and Sunny Ade to British-Indian songstress Susheela Raman and Californian rock-rappers Spearhead. But now after two decades of fusion adventures, Tony has come home, returning to his roots in one of the world's most steaming capitals of rhythm, for his most powerful and personal album to date, 'Lagos No Shaking'.The recent upsurge of interest in afrobeat has seen this music drawn into every conceivable kind of crossover encounter, from endless dance remixes to hip hop and reggae collaborations. But 'Lagos No Shaking' is a return to core values: a testament to the fact that afrobeat is best served straight – hot, hard and percussion-heavy. Tony Allen grew up surrounded by rhythm: the local palm-wine and juju sounds loved by his motor mechanic father, and the pan-African, big-band highlife then sweeping the clubs of Africa – exemplified by the great Ghanaian bandleader E. T. Mensah. The young Tony developed an obsession with drums. But opportunities to get near a kit were few and far between in 1950s Lagos. He made his professional debut at the age of 18, while working as a radio technician, playing claves with Sir Victor Olaiya – self-styled Evil Genius of Highlife – and his Cool Cats. When the regular drummer left, Tony was handed the sticks. He went on honing his technique with Negu Morris & the Heatwaves, the Nigerian Messengers and the Western Toppers Highlife Band; his role models Art Blakey and the brilliant Ghanaian drummer Guy Warren aka Koffi Ghanaba. Then, in 1964, Tony was invited to audition for a band called Koola Lobitos, led by a young Nigerian just returned from music studies in London, named Fela Kuti. Fela's influence on the young drummer was incalculable. But then so was Tony's on Fela. Here was exactly the musician Fela had been looking for: capable of fusing jazz and highlife sensibilities and sounding, as Kuti put it, 'like five drummers at once'. If Fela was afrobeat's mind and mouth, Tony Allen was its arms and legs, his webs of cascading off-beats endlessly powering the music forward. Allen split with Fela in 1978 – citing the bandleader's lack of care for his musicians. He relocated to Paris in 1980, involving himself in an amazing diversity of collaborative projects over the succeeding decades.
ORLANDO JULIUS- SUPER AFRO SOUL 3LP (vampisoul, spain)
34.98usd/21.18gbp/24.68eur/3372jpy (approx)ORLANDO JULIUS- SUPER AFRO SOUL 2CD (vampisoul, spain)
27.98usd/16.94gbp/19.74eur/2697jpy (approx)
*shop favorite restocked… One of the most innovative and pioneering musicians of his time, Orlando Julius made an amazing difference to the Nigerian music between the sixties and the seventies. Our double CD pack includes "SUPER AFRO SOUL" with Orlando Julius & his Modern Aces, and "ORLANDO'S AFRO IDEAS 1969-72" by Orlando Julius & his Afro Sounders. A mind blowing mix of nigerian highlife style with jazz, soul, and funk. On SUPER AFRO SOUL you can hear the early musical tremors. It was Orlando's first album, released in 1966, a head on collision between Highlife - the soundtrack of Independence first in Ghana and then in neighbouring Nigeria (the music of West African political/social aspiration at that time ,'the successful africanisation of a western structure' as Prof. John Collins says ) - and '60's Soul from the USA , the soundtrack of Afro-America's struggle for civil rights and equality . While Fela Kuti's Koola Lobitos was experimenting with highlife and Jazz with little response from Lagos youth, still 4 years and a spell in Los Angeles from creating Afrobeat, Orlando Julius unleashed this pioneering Highlife Soul gem and Lagos clubs resounded to the new sound. Orlando (some say he borrowed that name from Nigerian film actor, Orlando Martins) Julius Aremu Olusanya Ekemode started life in 1943 in Ijebu-Ijesha in the Osun state of Nigeria. His first instruments were drums and later flute at school, and then he discovered his favourite instrument, the alto-sax, which he studied for two years before he joined local highlife heroes, the Flamingo Dandies of Akure. Highlife was the breaking wave and he surfed it, an unstoppable talent. At 19 he even briefly became leader of Juju music star I.K. Dairo's Dance Band, for a short time, but then he returned to Highlife heaven with Eddy Okunta's Top Ace band in Lagos, and immersed himself in highlife and the jazz of Parker and Coltrane. He also traced his musical journey through the 'Kokoma' beats. 'I used to follow the priests and worshippers to where they performed their traditional worship; from there I picked up 'Kokoma' music.' In 1964 he formed his Modern Aces and on their first massive hit single, Jagua Nana, released in October 1965, you can hear that he had married conga, bongos and the Agigdigbo of Kokoma with the sax into his beats. It took the country by storm and spawned a host of evolving sensual wriggles and def dance steps in the clubs. Three more singles followed, Topless (for a while he was 'The Topless Man'), Ololufe and E Se Re Re. Around this time, his two musical obsessions, jazz and highlife, were joined by a third, as the airwaves filled with the sounds of '60's soul from the USA: Smokey Robinson, The Temptations, Otis Redding, Motown, Stax, Atlantic…and his Modern Aces became one of the very first in Nigeria to forge new directions with traditional highlife, alongside Fela's Koola Lobitos, with whom he shared band members. On this first album, Super Afro Soul, released by PolyGram in 1966 in the triumphant wake of his hit singles , its clear that he'd caught the soul bug but he was going to play it his way. Lagos transforms the Memphis Soul Stew! Check his unique cover of Smokey's My Girl, the James Brown 'echoes' in Ijo Soul. the Stax like brass riffs and dominant bass throughout the album…but the highlife and kokoma is never far away. Orlando recorded three albums for PolyGram in Lagos. Orlando's Idea and Ishe followed Super Afro Soul , each evolving its own sound, along with the changes that were happening on the Lagos music scene. ORLANDO'S AFRO IDEAS 1969-72 is a compilation of some of these tracks. The outrageously successful arrival of Geraldo Pino and the Heartbeats from Sierra Leone with their soul covers, tight choreography, slick costumes and expensive new sound system upped the ante for every band. The Lagos scene countered. Fela Kuti announced the creation of a new sound Afrobeat and then left for a tour of the USA which would keep him away from Lagos till the end of the decade, when he would return totally politicised, his band now called Africa '70, ready to change Nigeria and the world with full on Afrobeat. Orlando, on the other hand, formed a much larger band, the Afro Sounders in the late '60's. They wore the sharpest suits and began to explore an altogether deeper, funkier highlife fusion, responding to rock and psychedelia (Psychedelic Afro Shop), the deeper funk grooves that were coming from the USA (James Brown Ride On) and also to Fela's new Afrobeat (Alo Mi Alo). The tracks are longer, the sound mellower, the rootsier grooves profoundly hip shaking.
FELA-RANSOME KUTI- LAGOS BABY: 1963-1969 2CD (vampisoul, spain)
27.98usd/16.94gbp/19.74eur/2697jpy (approx)
*shop favorite restocked… Fela Kuti (1938-1997) was the first and brightest African super star, and a music genious of colossal dimensions, considered by many the unrivalled king of African music for more than 30 years. What Vampisoul has the inmense pleasure to offer, as part of our ongoingg African sonic exploration (Tony Allen, Orlando Julius, Highlife collection and more to come), is the musical birth of a MYTH and GIANT of world's music. In 1970 Kuti changed his name from Fela Ransome Kuti to Fela Anikulapo Kuti ("Anikulapo" being a yoruba name meaning "he who carries death in his pouch"), and radicalized his music (inventing Afro-Beat!) and his vision of the world, joining forces with the Black Panther Party, forming the Kalakuta Republic (a commune which he declared independent from the Nigerian state), creating his own revolutionary political party "Movement Of The People", and rebelling against the military regime of Nigeria. What we're focusing here into, though, is what Kuti did in the 60's, between 1963 and 1969, years before naming his band Africa 70 and becoming the first african music rebel. After staying in London between 1958 and 1961, where he studied at the Trinity College of Music, and prior to his first visit to the States, when he knew about the black power movement, Fela was back in his Nigeria home with his band The Koola Lobitos serenading nightclubbers with jaunty highlife jazz and afro soul music. What you can hear in this compilation is Fela Ransome Kuti (not Anikulapo) and His Koola Lobitos, doing an irresistible, torrid and infectious rhythmic mix of West Africa's Highlife music, jazz, soul and funk. Licensed from The Fela Kuti Estate and Premier Records, this deluxe Vampisoul package, available both on double CD set and triple vinyl LP, features extensive notes by African specialist Max Reinhardt and artwork by artist Victor Aparicio. The vinyl version consist on two 12" LPs, and one special 10" LP, exact reproduction of Kuti's legendary 1966' "Afro Beat On Stage, recorded Live At the Afro Spot (PLP001)", with all the same songs, in its own jacket with original artwork, and liner notes!
V/A- HIGHLIFE TIME 2CD (vampisoul, spain)
27.98usd/16.94gbp/19.74eur/2697jpy (approx)
*shop favorite restocked… Highlife, dance music played mostly in Ghana and Nigeria, represents one of the century's first fusions of African roots and western music, and before 1970 it ruled dancefloors across much of West Africa. The story of West African big-band Highlife is the story of West African independence itself. From its early roots in church music, old African song forms, sea shanties and military brass bands to the orchestra podiums of the slickest nightclubs and concert halls of Lagos and Accra, Highlife has charted the growing confidence of a proud and gifted people casting off the shackles of empire: a people ready to live the High Life. Accra's E.T.Mensah was the pioneer, but Lagos was not far behind, with superstars such as Roy Chicago, Rex Lawson and Dr. Victor Olaiya performing to packed dancefloors where, unusually for West Africa, ethnicity didn't matter – Igbo people danced with Hausas, and Efik guys with Yoruba women. West Africa was prosperous, there was work for all – and for several glorious years, Highlife was the soundtrack for the good times. In 1967 the tragic Biafran War wrought three years of misery in eastern Nigeria, but soon after Highlife came to the rescue, the 70s music of legends such as Stephen Osita Osadebe helping to heal the scars as only music can. In our collection you'll find all of these Highlife stars and more, from the most celebrated to the obscure one-hit wonders. Not content with just churning out material available from European and American catalogues, Vampisoul journeyed to Lagos, scoured the record crates, dusted off the forgotten mastertapes and started afresh. As the radio DJs used to say back then: "People, Highlife is King! Long live Highlife!"
THE ALEGRE ALL-STARS- BEST OF… 2LP (vampisoul, spain)
24.98usd/15.12gbp/17.62eur/2408jpy (approx)
*Although the first Alegre All-Stars album, recorded in 1961, became an instant favorite of Latin musicians and the so-called "super-hip" crew, the general public did not take to it so rapidly. It was released at the time when the Latin record business was geared toward the "le lo lai" market –guitar music of trios and quartets– and the Latin dance music of New York appealed to a limited crowd (i.e. DJ's, musicologists, and the Palladium crowd). Eventually it made its mark. The sound incorporated the best qualities of both Latin and Jazz, creating improvised yet melodically interesting music. Without restrictions and concern for public opinion, it was easier for them to swing and be creative. Over the years the Alegre All-Stars albums have become true Latin classics, and this album is a compilation of their very best.
JOE BATAAN- CALL MY NAME LP (vampisoul, spain)
21.98usd/13.31gbp/15.51eur/2119jpy (approx)
*It's a great day at El Barrio: Bataan is back. The sun melts the sidewalks and the fire hydrants are colorful fountains, surrounded by kids dancing and enjoy themselves. It's a Holiday because East Harlem's best known afrofilipino, is back. The local radio DJ's are playing Joe Cuba, Johnny Colon, Cheo Feliciano, Hector Lavoe... Rhumba fills the streets and airwaves. The creator of Latin Soul has lost nothing since those early days –nothing of his essence. As the saying goes, whoever hits first hits twice, and there's no rival for Bataan. Timeless and classic, the songs of "Call My Name" could have been recorded 30 years ago or be the introduction card for the next name from Spanish Harlem worthy of attention. Raw as life in the streets, the music of Joe Bataan and his band recalls memories of cities where races, dances and rhythms exist together. The sentiment is one of every corner, every gateway and every history of a regular young man living day-to-day in a big city. Each and every song on this album is a ray of light that melts the cold asphalt and shakes the knees of those walking along. The neighborhood crooner is back to save us from darkness, and give us back the desire to DANCE.
JOE BATAAN WITH LOS FULANOS- KING OF LATIN SOUL LP (vampisoul, spain)
21.98usd/13.31gbp/15.51eur/2119jpy (approx)
*They say a cat has nine lives, and Joe Bataan has lived a multitude of them in his long illustrious career. Though out of the scene for many years, Joe is back in great form now with this excellent new hard-core Latin Soul release from Vampisoul. Joining Joe for this special project is the Barcelona based Latin funk group Los Fulanos. With this album, Mr. New York revisits and revamps some of his most beloved anthems as well as some more obscure numbers. And with avid fans all over the world, this "Ordinary Guy" is poised to bring his extraordinary message of "Peace, Friendship, Solidarity" to a new generation for the first time, as well as once again to the old folks who never forgot him in the first place. Salsoul indeed!
LOUIE RAMIREZ- LOUIE'S GROOVE LP (vampisoul, spain)
19.98usd/12.10gbp/14.10eur/1926jpy (approx)
*In the Sixties, Louie Ramirez dominated the New York Latin music scene as a Latin boogaloo gun-for-hire, arranger of hardcore mambos, and hip Latin jazz musician. Ramirez composed, arranged, and played vibes, piano and timbales on his own recordings, as well as for a host of other major and minor acts during that period. From Sabu Martinez to the Latin Blues Band, everybody wanted a piece of Louie's colourful imagination. Indeed, he was often described as the Latin Quincy Jones. This compilation isn't an attempt to present a definitive portrait of Louie Ramirez –even a hefty box-set might not do justice to his 4-decade musical repertoire. With the exception of "Barrio Nuevo", this collection focuses exclusively on a dynamic 10-year stretch, 1960-1970, with the tracks culled from his work with the Fania family: Fania, Tico, Alegre and Cotique. Of course, Ramirez continued producing, writing and arranging throughout the 1970's (right up to his death in 1993), but Louie's oeuvre in the Sixties was arguably his freshest –it brilliantly demonstrates his chameleon-like genius.
LUIZ EÇA Y LA FAMILIA SAGRADA- LA NUEVA ONDA DEL BRASIL LP (vampisoul, spain)
19.98usd/12.10gbp/14.10eur/1926jpy (approx)
*La Nueva Onda del Brasi, or The New Wave of Brasil, is a fantastic album of "brasilian groove" brought to you by the genious of LUIZ EÇA, the pianist of the historic TAMBA TRIO / TAMBA 4 (a fundamental piece in Brazilian popular music) and a very important figure of the birth and developement of Bossanova. On this very rare record LUIZ EÇA is surrounded by many outstanding musicians: Nana Vasconcelos, Claudio Roditi, Nelson Angelo, Mauricio Maestro, Wilson Simonal... The album was recorded in 1970, but then remained unreleased until 1978, when it came out only in the Mexican label RVV. Includes both standards and originals, all performed on a very free style, some sort of very late and evolutioned Bossa mixed with Jazz and a little bit of Soul... A window open to the brasilian musical meltin' pot of the end of he 60s it could be decribed as "the White Album that SERGIO MENDES & BRASIL 66 did never recorded"! Our reissue has been mastered from first hand tapes, and the sound quality is top notch, much better than a previous CD version with a different title. A mint copy of the original LP can cost about $500 so get this and save a fortune!
RUBEN LOPEZ FURST- JAZZ ARGENTINO EN LA UNIVERSIDAD 2LP (vampisoul, spain)
24.98usd/15.12gbp/17.62eur/2408jpy (approx)
*Ruben "Baby" Lopez Furst is one of the most important pianists in the history of Argentinean Jazz. The two albums released here ("Jazz en la Universidad", from 1966, and "Jazz Argentino", from 1967) demonstrate the exquisite combination of Swing and Moods à la Bill Evans that characterized the Argentinean pianist. "Jazz en la Universidad" is a live recording of a performance offered at the Auditorium of the Universidad Nacional de Litoral in the city of Santa Fe in 1966. "Jazz Argentino" is, in reality, the first volume of a projected and interrupted series to be released by CBS precisely be called Jazz Argentino. Both records, presented here together, and for the first time on CD, are two of his more noteworthy recordings. As with good wine, this music has improved with time and is worthy of leisurely enjoyment.
IRAKERE- CHEKERE SON: BEST OF IRAKERE 1978/1980 LP (vampisoul, spain)
19.98usd/12.10gbp/14.10eur/1926jpy (approx)
*On "Chekere-Son" you can listen to the finest selection from the repertoire artists who have influenced generation of musicians. Absolutely essential to understand and enjoy both Cuban music and Latin Jazz history, writer Luc Delannoy (one of the world's most recognized Jazz experts) considers Irakere "the most important Cuban band in the latest 50 years". Irakere's influence on Cuban music of the past few decades is impossible to measure. In the U.S.A. Irakere became a model for the development of new musical fusions. The impact that the band had on the NY scene with their performance in that years Newport Jazz Festival was a significant event in the history of Jazz. Irakere created a sound that mixed Jazz, European traditional music, Rock, Funk and traditional rythmic Cuban –which would be enriched later on with Afro-Cuban and Electronica influences.
QUINTEPLUS- QUINTEPLUS 2LP (vampisoul, spain)
24.98usd/15.12gbp/17.62eur/2408jpy (approx)
*Founded after the "New Jazz Collective" movement in Argentina in the late 60's, Quinteplus was a space for reflection and rehearsal to determine the paths that Jazz should take. An experiment with Folk genres in a Jazz key, and the exploration of African rythms, as a bridge between both musical worlds. This set contains the only studio album they ever released (in 1972) and a a great bonus: a complete live at a gig from the same year, unreleased until now. The record is a sophisticated exhibition of the musical cocktail that characterized the band -tunes composed by its members, fluent jazz language, experimentation with folk rhythms, funky touches by the amplified upright bass and electric piano, compact sound, great solos by the group´s brass players... The music sounds fresh, attractive, unprejudiced and dexterously played. A work ahead of their time.
TOTEM- TOTEM LP (vampisoul, spain)
19.98usd/12.10gbp/14.10eur/1926jpy (approx)
*totem was one of the most important mass phenomena in Uruguay's musical history. Formed in 1970 by the most internationally recognized Uruguayan musician of the last 30 years, Rubén Rada, Totem meant the beginning of the Candombe-beat. Candombe is an Afro-Uruguayan rhythmic style, based on the sound of three types of drums: "chico", "repique" and "piano". The combination of the rhythmic patterns played in each drum creates a unique polyrythmic texture. The fate of Candombe has been tightly fixed to the survival of the black community in Uruguay. Rada has been a great preserver of black culture in Uruguay and has managed to integrate the values of that community into the cultural identity of Uruguay through his music and lyrics. This here is the essential first Totem album, "Mi pueblo", with a bonus track.
V/A- IBÉRICO JAZZ LP (vampisoul, spain)
21.98usd/13.31gbp/15.51eur/2119jpy (approx)
*Vampisoul proudly presents the musical legacy of one of the great jazz personalities in Spain: Don Antoliano Toldos. A pioneer in independent jazz in Spain, who produced for his Calandria label a handful of fantastic singles between 1967 and 1972. Genuine high quality dance jazz produced in the late 60's and early 70's, maybe the best kept secret of groovie jazz in Spain! These songs, some almost four decades old, still sound fresh and modern. Brought to you by Vampisoul, hand in hand with señor Antoliano Toldos himself!

GIFT CERTIFICATES

---
gift certificates are always available in any denomination and come in a envelope ready to be stocking stuffed, slipped into pockets or dispensed in any way you see fit. they can be paid for in cash, credit card (visa, master card or discover) or paypal in person, phoned in or via email. gift certificates not paid for in person can either be mailed to you, or we can keep it in shop if the recipient plans to use it for mail-order.

ADDRESS

---
tequila sunrise records
525 w. girard avenue
(btwn 5th and 6th streets)
philadelphia, pa 19123

SUBWAY: blue or orange line to girard ave TROLLY: 15 to 5th street BUS: 57 to girard/3rd-4th st; 47 to girard/7th-8th st.



t/us: 1215 965 9616

t/uk: 0203 004 8357

e: ajv@tequilasunriserecords.com

u: www.tequilasunriserecords.com

b: www. tequilasunriserecordshop.blogspot.com

f: www.facebook.com/home.php?#/pages/tequila-sunrise-records/86932034329?ref=mf

m: www.myspace.com/tequilasunriserecords

t:www. twitter.com/tequilasunriser



HOURS

---
monday: closed
tuesday: 12:00-6:00pm/est
Wednesday: 12:00-6:00pm/est
thursday: 12:00-7:00pm/est
friday: 12:00-7:00pm/est
saturday: 12:00-6:00pm/est
sunday: 12:00-6:00pm/est
---