NEW ARRIVALS AND RESTOCKS
FRIDAY, NOVEMBER 21
---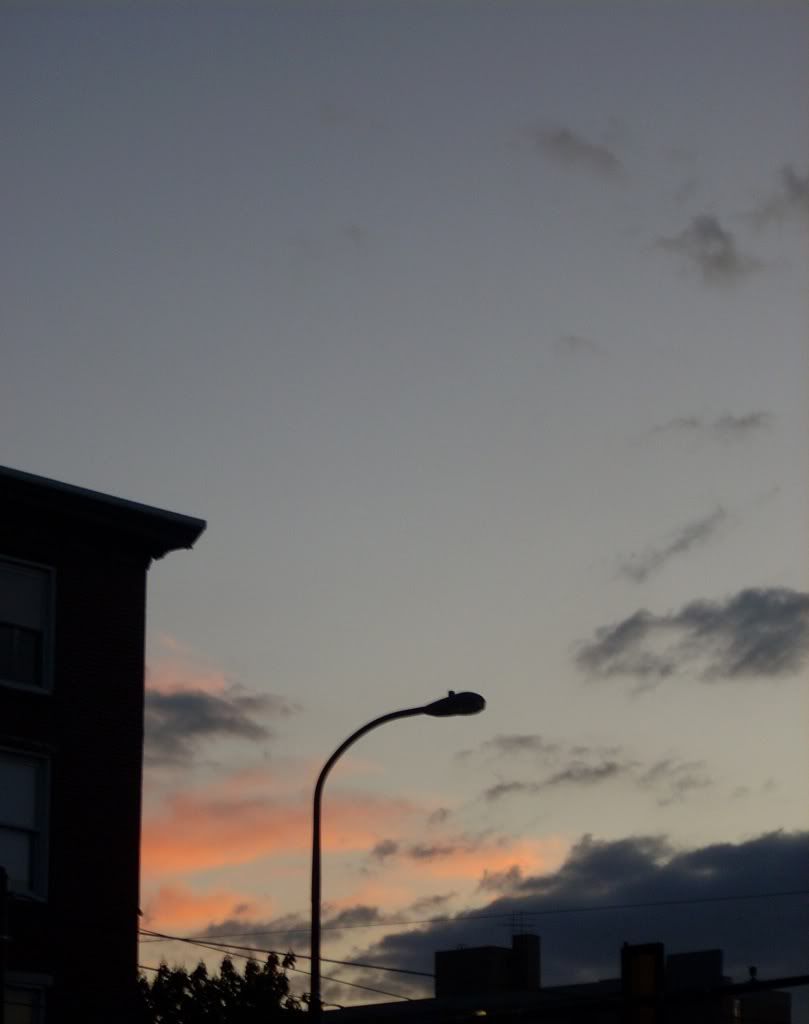 thanks for looking.
alright, to say that there's A LOT of new dubstep in house this week is an understatement… because there is a… TON (well, upwards of 30x new and restocked jams to be more exact)… this weeks top picks reflect the haul with some surprise skull disco restocks including the amazing (and much requested) ricardo villalobos remix of blood on my hands (now if they would just repress the double cd… ). also in this week, a bunch of new and restocked titles from thrill jockey (dan higgs vinyl!!!), new wah wah reissues of rare orh lps, more mississippi/change records restocks, new micah blue smaldone lp, new dancehall double set on soul jazz, a handful of choice dance tracks, oh yeah, and a restock of the mountains lp on catsup plate (as well as the Koen Holtkamp box on a room forever)… killer stuff to be had, so come on down!
gracias
anthony
as always, many of the titles are in very limited quantity, so if you're interested in anything listed below, feel free to call or email me, I will gladly hold items for up to a week.
prices are subject to change.
prices do not include shipping and handling. for those of you shipping within the continental united states I offer a 5.00usd flat shipping rate for any amount of records and/or compact discs. shipping cost for international orders are calculated on an order by order basis. payments for orders can be made via
paypal
or with a credit card by telephone between 12-6pm/est.
i also offer bike messanger service via timecycle couriers. for the low cost of 10.00usd i can deliver any amount of records and/or cds you wish to purchase to your center city philadelphia location (this includes some parts of south, west and north philadelphia) within two hours (and for those of you who need your records even faster, we also offer 'rush' service for the low flat rate of 20.00usd for any amount of records/cds delivered to you within one hour). of course, we are still more than happy to ship records via the usps within philadelphia. as with the international shipments, orders placed before 5pm/est will ship out that evening and should reach their destination by the following day.
PICKS OF THE WEEK
---
SHACKLETON- BLOOD ON MY HANDS: RICARDO VILLALOBOS' APOCALYPSO NOW REMIX 12" (skull disco, uk)
12.98usd/8.67gbp/10.39eur/1244jpy (approx)
*BIG surprise restock, quantities are way limited… Villalobos' remix of Shackleton's 'Blood On My Hands' has been played out at major clubs such as Fabric and been featured on Radio One's Essential mix. Bigness!
APPLEBLIM/SHACKLETON- SOUNDBOY'S ASHES GET CHOPPED OUT AND SNORTED 12" (skull disco, uk)
12.98usd/8.67gbp/10.39eur/1244jpy (approx)
*BIG surprise restock, quantities are way limited… Once again Skull Disco returns after a brief hiatus with two bangers for the new year. On the A-side, there's Appleblim once again upping his game with his deepest and most developed track yet. 'Vansan' is sure to be appeal to fans of Basic Channel, through to dubsteppers and the whole dubhead fraternity. Pure weight and thickness. Great stuff. Shackleton on the AA side brings the percussive vibe with a track that increases his use of intricate beats and middle-eastern influenced rhythms. It's a sprawling journey across the wasteland here with the tension increasing with every increment. You know the man's style. Out on its own!
APPLEBLIM/SHACKLETON- SOUNDBOY'S BONES GET BURIED IN THE DIRT VOLUME 2 12" (skull disco, uk)
12.98usd/8.67gbp/10.39eur/1244jpy (approx)
*BIG surprise restock, quantities are way limited… The second volume in this series, with tracks by Appleblim and Shackleton.
SHACKLETON/GATEKEEPER- SOUNDBOY'S BONES GET BURIED IN THE DIRT VOLUME 1 12" (skull disco, uk)
12.98usd/8.67gbp/10.39eur/1244jpy (approx)
*BIG surprise restock, quantities are way limited… Shackleton's tracks have been getting a caning from the likes of Kode 9 and N Type on Rinse FM, through to the likes of Rob da Bank on Radio One and also on XFM, and at raves such as DMZ and Subloaded. DJ support from people as diverse as Richard Villalobos. Positive reviews of previous releases have appeared in The Wire, IDJ, Fact magazine, and many more. Soundboy's Bones are going to get buried in the dirt.
SHACKLETON- SOUNDBOY'S NUTS GET GROUND UP PROPER 12" (skull disco, uk)
12.98usd/8.67gbp/10.39eur/1244jpy (approx)
*BIG surprise restock, quantities are way limited… Shackleton's tracks have been getting a caning from the likes of Kode 9 and N Type on Rinse FM, through to the likes of Rob da Bank on Radio One and also on XFM, and at raves such as DMZ and Subloaded. Shackleton and his Skull Disco partner, Appleblim, along with top drawer rave master Necta Selecta, have been playing at various venues this year, from their own Skull Disco parties where they, along with Digital Mystiks, smashed it up in legendary style, through to Manchester with Vex'd and Bristol.
HARD ROCK AND PSYCHEDELIC
---
THE ACCIDENTAL- THERE WERE WOLVES LP (thrill jockey, usa)
13.98usd/9.34gbp/11.19eur/1340jpy (approx)
*restocked… Take the man behind The Memory Band (Stephen Cracknell), the twisted songwriter from Tunng main man (Sam Genders), one half of Fence Collective duo The Bicycle Thieves (Hannah Caughlin) and singer-songwriter Liam Bailey. Put them in front of a PC and add occasional input from guests including harpist Serafina Steer and Rob, Jenny & Nancy from the Memory Band. The outcome is new collective The Accidental and their beguiling debut album There Were Wolves. Given the circumstances of its recording, the finished record is fittingly warm, personal and intimate, and less disguised in its folkiness than either Cracknell or Genders' main projects. Within this, new influences have crept in, such as Liam's soul and reggae edge and Hannah's jazz-influenced vocals. The album also gave Cracknell (who handled the programming) a chance to experiment with vocal and instrumental loops and layers, inspired, in part, by Panda Bear and Animal Collective.
ARBOURETUM/PONTIAK- KALE LP (thrill jockey, usa)
13.98usd/9.34gbp/11.19eur/1340jpy (approx)
*Kale is a special LP-only split release by Arbouretum and their Baltimore friends Pontiak, Thrill Jockey's new signees making their label debut. The split features new songs from each band as well as a handful of John Cale covers, with Arbouretum offering their rendition of 'Buffalo Ballet,' and Pontiak delivering a potent 'The Endless Plain of Fortune,' and a great new interpretation of 'Mr. Wilson.' The album was recorded at Pontiak's home studio in Warrenton, VA.
THE FIERY FURNACES- REMEMBER 3LP (thrill jockey, usa)
24.98usd/16.69gbp/20.00eur/2395jpy (approx)
*The Fiery Furnaces are one of the most unique experiences in live music. Remember captures the high energy, intricate complexity, amazing vocal acrobatics of Eleanor and the technical musicianship that defines a Fiery Furnaces performance. Collecting songs from their entire catalog and performances across the globe starting in 2005, Remember is a unique document. The Fiery Furnaces reconstruct and re-arrange their songs for each tour. They go to great lengths to create versions that vary greatly from the recorded versions in tempo, instrumentation and arrangements. The band go through this process for each tour, never repeating themselves, and often combining songs in a musical collage that creates a new song made up of several -- or even of bits of an entire album! These are not your mother's medleys. We know of no other band that goes to such great lengths to reinvent and re-imagine for every tour. As a result, Remember is unique as a live record. More than two hours of music appears on Remember as it appears no place else. Featuring 51 tracks, Remember is issued as a double CD in a deluxe 6-panel digipack and includes a coupon to download a bonus song." This CD is limited to 9,000 copies (perhaps the world's first with such a designation) and contain the warning "please do not attempt to listen to all at once.
DANIEL A.I.U. HIGGS- ATOMIC YGGDRASIL TAROT LP (thrill jockey, usa)
14.98usd/10.01gbp/11.99eur/1436jpy (approx)
*shop favorite restocked… The LP version is limited to 900 copies and comes in a silk screened LP jacket (black ink on white jacket). The music is the same as on the CD. It comes with a black and white booklet featuring the poetry/anagrams from the book. The book does not come with the LP. Daniel Arcus Incus Ululat Higgs is a musician and artist from Baltimore, Maryland on whose behalf superlatives are destined to fail. It's not that his artistic output – spanning three decades, numerous albums, books of poetry and collections of drawings – simply eludes classification, it defies it. Often we hear that a true work of art is meant to speak for itself, and with the work of Daniel Higgs the maxim rings truer than ever. His art is of the cosmos, we on Earth merely lucky that it happens to be confined to our atmosphere, in our lifetime. Higgs is known primarily for his work as the sole lyricist and frontman of the band Lungfish, a four-piece dedicated to charting, in this listener's estimation, nothing short of the evolution of all species, known and unknown. That the band has undertaken this pursuit in the guise of a humble rock outfit, in the absence of any public relations fanfare, metanarrative, or manifesto has been enough to endear them to tens of thousands. They are enshrined as one of America's last true folk bands, and Higgs anointed as a patron saint to artistic purity. In recent years, Higgs has released a number of solo outings that can only be described as the ultimate in isolation, worlds away from the hypnotic, communal rock of his band. On Atomic Yggdrasil Tarot, Higgs weaves meditative, casually ruptured drones using acoustic and electric guitar, upright pianos, banjo and jew's harp, recorded entirely at home on cassette recorder. He pairs the music with a series of paintings that call to mind religious iconography passed through the disfiguring surrealism of Miro. Higgs has wedded his music and his visual art into a singular being, meant to be encountered as a conjuring force similar to that of the tarot experience. The yggdrasil is the great tree of Norse myth that connects all worlds of cosmology. Passing into Christian folklore, the tree is said to connect heaven and earth. In his relentless pursuit of the indivisible, Higgs travels up and down this spine and hatches a new transubstantiation of sound and image into life-form.
HIGH PLACES- HIGH PLACES LP (thrill jockey, usa)
14.98usd/10.01gbp/11.99eur/1436jpy (approx)
*Since its inception, High Places has created a signature sound out of using bass-heavy, yet crisp beats, lilting vocal melodies, syncopated rhythmic lines performed on folk percussion instruments, guitar duets turned into treated samples, and percussive lines created from the manipulation of household objects. The songwriting is expansive and fluid, all the while managing to be concise. Overall, the compositions are settled and assured. High Places gravitates toward the organic over the electronic, and that natural aesthetic adds warmth and intimacy to the recordings.
PIT ER PAT- HIGH TIME LP (thrill jockey, usa)
13.98usd/9.34gbp/11.19eur/1340jpy (approx)
*Pit Er Pat is Fay Davis-Jeffers (vocals, piano, guitar, kalimba), Rob Doran (bass, vocals, guitar, electronics) and Butchy Fuego (drums, vocals, percussion, electronics/programming). High Time was recorded at the band's own studio, 'Top Cat,' by Butchy Fuego, who has also recently recorded Soft Circle and Matteah Baim. From Shakey to Pyramids, from '3D Message' to 'Feel No Pain,' Pit Er Pat's recorded output has no easily-definable style. It instead represents their evolution as modern musicians, whose affinity for pop and melody is filtered though their desire to have a truly singular voice. Modern music, if you will. The band are clearly comfortable with the fact that this music acknowledges several, yet exists outside of any one, genres. There is a consistency in all of the recordings in that they are all unmistakably Pit Er Pat. Their musical focus remains firmly grounded in rhythm, while incorporating a strong sense of melody and harmony to dance above the complex rhythms and to stretch the layers to lofty heights.
PONTIAK- SUN ON SUN LP (thrill jockey, usa)
14.98usd/10.01gbp/11.99eur/1436jpy (approx)PONTIAK- SUN ON SUN CD (thrill jockey, usa)
14.98usd/10.01gbp/11.99eur/1436jpy (approx)
*restocked… Pontiak is made up of three brothers from the Blue Ridge farm country of Virginia, Van (guitar, lead vocals), Lain (drums, vocals) and Jennings Carney (bass, organ, vocals). Their music is swaggering guitar rock that straddles the line between a power trio and something far more expansive in sound and scope. Their broad song structures allow ample room for three-part vocals, drums, organ and stellar slide and lead guitar to stretch and captivate. Songs roll along with an effortless synchronicity despite their extremely varied textures. Julian Cope described them as 'straddling a wide sonic rift valley, with references that stretch from the southern latitudes of Spain's Viaje A800 to the northern majesty of Black Sabbath and Harvey Milk via The Doors.'
THE SEA AND CAKE- CAR ALARM LP (thrill jockey, usa)
13.98usd/9.34gbp/11.19eur/1340jpy (approx)
*The exciting sound of a well-oiled band. Car Alarm is The Sea and Cake's eighth full-length record. It is bracing, like the surge of wasabi on sweet sushi, like the slap of cool water on a diving body, like the head-rush of a rollercoaster just leaving summit. Bracing music is most often encountered in concert. Only the heaviest hitters have translated the live thrill into the recording studio. Think of the great working bands, the Charles Mingus Quintet, the John Coltrane Quartet, the Meters or the Minutemen. For them, there was no gaping chasm between the studio and the road; the studio was just another stop, a gig, a continuous part of the flow of playing and working and creating together. The aim with Car Alarm was to follow-up quickly on its precursor, the somewhat stripped-down Everybody. Prekop says the band wanted to make a record that felt like they had never stopped playing, a continuously limbered up ensemble that parlayed its last tour into new material. They started working on it right after an Australian tour in March, and finished it after a miraculous three-month gestation. If the usual process in pop music is to make a record and then breathe life into it on the road, this flips that presumption on its head, starting with a vital, pulsing set-list on disc; what heights they'll take the new songs to in concert only remains to be seen.
THANK YOU- TERRIBLE TWO LP (thrill jockey, usa)
13.98usd/9.34gbp/11.19eur/1340jpy (approx)
*restocked… The brand new album from Baltimore's Thank You. The album recording was engineered by Baltimore's beloved J. Robbins (Yeasayer, Mary Timony, Jets to Brazil) at his studio and was produced and mixed by Chris Coady (Yeah Yeah Yeahs, Celebration, TV on the Radio) at his studio in New York City. Thank You is an athletic rhythm/action unit, made up of Jeffrey McGrath, Michael Bouyoucas, and Elke Wardlaw. They are three free individuals, subsumed into a collective form that spits out dank, skittering tracks filled with light and dark.
TUNNG- GOOD ARROWS LP (thrill jockey, usa)
13.98usd/9.34gbp/11.19eur/1340jpy (approx)
*restocked… Good Arrows is the third album from Tunng, the pastoral pop band behind the acclaimed Mother's Daughter and Other Songs and Comments Of The Inner Chorus. Taking its title from a favorite phrase of co-founder Sam Gender's brother, Good Arrows is a totally immersive record, enveloping the listener in Tunng's wyrd world. Their first album to be recorded in its entirety with the full, six-piece band (core duo Sam and Mike Lindsay handled the majority of the first two), there's a new depth of sound and power here, and a clutch of songs that'll get right under your skin. Taking influences from Icelandic prog rock, choral music and film soundtracks, Good Arrows marks a significant development for Tunng -- they've expanded beyond the awkwardly-applied folktronica label to become a fully fledged (if experimentally-skewed) pop band.
LIMBUS 4- MANDALAS LP (wah wah, spain)
27.98usd/18.70gbp/22.40eur/2683jpy (approx)
*Another unsung bunch of Krautrock pioneers, Limbus had formed in Heidelberg in 1968. Comprising the trio of Odysseus Artnerm, Bernd Henniger and Gerd Kraus, in 1969 recorded the groundbreaking New Atlantis LP (subtitling it 'Cosmic Music Experience') for CPM, a spaced-out concoction of free and psychedelic musics with strong folky and ethnical flavors sounding very much like a more ethnic take on free improvisation. In 1970 they become a quartet with the addition of Matthias Kniepper thus renaming themselves Limbus 4 and went to record the puzzling Mandalas LP, a further step in their cosmic ethnic improvisations, this time making use of a more varied instrumental palette and taking advantage of the possibilities of the recording studio. A unique album that ranks amongst the most adventurous ever released by Ohr and which, to make things even better, spots another of those cool Reinhard Hippen covers designs made of doll parts (which graced the covers of the first five of the the label's albums, this being actually the second ever Ohr release). You don't get them much trippier than this. Strictly limited to 500 copies -- gatefold cover.
MYTHOS- MYTHOS LP (wah wah, spain)
27.98usd/18.70gbp/22.40eur/2683jpy (approx)
*Another classic from the Ohr catalog! Formed by young multi-instrumentalist Stephan Kaske in 1969, Mythos were Berlin's finest space rockers, able to swim and dive between raging space-treks a la Hawkwind and blissed-out cosmic drifts in the style of their stable-mates Ash Ra Temple or Tangerine Dream. Their legendary debut album showed them in top-form, specially in the long suite 'Encyclopaedia Terrae' were they showcase their playing abilities and unique style via the extended instrumental passages. Somewhere else in the album, Kaske surprises us with his flute playing or his characteristic vocals (a bit in the style of VdGG's Peter Hammill). A classic album which deserves to be heard by a wider public! Strictly limited to 500 copies -- gatefold cover.
WALPURGIS- QUEEN OF SABA LP (wah wah, spain)
27.98usd/18.70gbp/22.40eur/2683jpy (approx)
*Overshadowed by their more experimental and cosmic label mates, Walpurgis made probably one of the most overlooked items of the Ohr catalogue. This quintet from Berlin formed by Ryszard Kalemba (guitar), Jerzy Sokolowski (guitar, vocals), George Früchtenicht (bass), Jan Sundermeyer (congas, flute) and Manfred Stadelmann (drums, vocals) were helped by the ubiquitous Jürgen Dollase (Wallenstein) on keyboards for the recording sessions of their one and only one album which taking place between May and June 1972 in Dieter Dierks Studio in Stommeln. Obviously inspired by the U.S. West Coast sound but also echoing the more cosmic tendencies of the Berlin scene, Walpurgis played a dreamy yet solid space-rock style which recall some of their contemporaries like Wallenstein, Ash Ra Tempel or Agitation Free whilst paying tribute to their American inspirations (Quicksilver Messenger Band, Grateful Dead, Jefferson Airplane) at the same time. Actually, Walpurgis just made those influences more evident as the West Coast sound had a huge impact in shaping the Berlin band's sound, with many a city's guitar player in debt with John Cippollina's guitar techniques (from Ash Ra Tempel's Manuel Gotsching to Curly Curve's Alex Conti). Strictly limited to 500 copies -- gatefold cover.
COLD SUN- DARK SHADOWS LP+10" (world in sound, germany)
58.98usd/39.96gbp/47.18eur/5574jpy (approx)COLD SUN- DARK SHADOWS CD (world in sound, germany)
24.98usd/16.69gbp/20.00eur/2395jpy (approx)
*restocked… Cold Sun from Austin, Texas was recorded in 1970 in the legendary Sonobeat studios, where the Mariani and Johnny Winter first LPs were produced. The Cold Sun band are considered contemporaries of Velvet Underground and The Fugs, often listed as being in a similar vein but inspirations for this unique piece actually go back to the desperate, haunted Joe Meek. All songs lyrically express dark, mystic poetry with the true '60s psychedelic floating/distorted fuzz spirit presented in short compact mini-epics along with several mind blowing long tunes, such as 'Ra-Ma' (11 min.), 'Here In The Year' (9 min.) and 'Fall' (7 min.). Discovered by Rockadelic Records of Dallas, Texas in 1991, the Dark Shadows album saw the light of day the next year as a limited LP version, to become today one of the most important and revered US psychedelic underground albums from the early '70s. Rockadelic heard it in the form of an old scratchy acetate that one of the Cold Sun band members had made in order to be able to play the recording at friends` parties on their turntables. The acetate only contained 2/3 of the songs but so greatly impressed them that Rockadelic managed together with bandleader Bill Miller to release the complete sessions from master tapes. Autoharp wizard Miller eventually spearheaded Roky Erickson's international debut as the Cold Sun band joined forces with Roky in 1974 and became BliebAlien, later evolved into The Aliens and backed Roky on his famous albums and historical concerts. Carefully remastered from the master tapes, this album will bring new rewarding listening experiences in expanded fidelity, plus 2 unreleased non-album songs, authentic Live/Concert recordings of 'Live Again' (10 min.) and 'Mind Aura' (7 min.). The fidelity of these reel to reel live recordings is also remarkable. The CD and Vinyl issues will both have an extended booklet/insert with liner notes by Jello Biafra plus rare photos and other surprises. According to Patrick (Lama) Lundborg from Lysergia.com: 'Best Rockadelic LP ever, and in my opinion the best Texas LP of the time.' Enjoy this ONE-HOUR psychedelic Happening, a 'must-have' '60s/'70s heavy uber-psych masterpiece!
PUNK AND POST-PUNK
---
THE CLEAN- COMPILATION LP (little axe/change, usa)
15.98usd/10.68gbp/12.79eur/1532jpy (approx)
*shop favorite restocked… Compilation collects many of the greatest tracks by New Zealand legends The Clean, including songs from their first single and first two EPs. Very catchy pop with the energy and rawness of the best punk rock combined with a strong psychedelic feel. An amazing collection by one of the best bands of all time!
FACTUMS- THE SISTRUM LP+7" LP (sacred bones, usa)
19.98usd/13.35gbp/15.99eur/1915jpy (approx)
*restocked… Full-length follow-up to last year's LP on the recently resurrected Sitlbreeze label from this band that vaguely circles in the A-Frames/Intelligence/Fruit Bats orbit. Critics have compared Factums to Tronics, Cabaret Voltaire, or Pere Ubu's more chaotic moments also citing some heavy Kraut influenced flashes. Includes three song 7" ep. sold out from the label.
KRYSMOPOMPAS- HEUTE SCHLAFEN - MORGAN AUFWACHEN 2LP (s-s, usa)
21.98usd/14.69gbp/17.59eur/2107jpy (approx)
*We are proud to announce the vinyl debut of the Berlin-based four-piece Krysmopompas. Not only does their name come from the mysterious terrorist group featured in the German sci fi/trash film Kamikaze 1989 (starring Rainer Werner Fassbinder), but so does their sound. They are influenced by Fassbinder's ideas the writers Rolf-Dieter Brinkmann & Eugene Ionesco, and the music of Neue Deutsche Welle bands such as EA-80, Fehlfarben, and Freiwillige Selbstkontrolle, classic Krautrock like Neu and Can, as well as Wire, The Units, and Devo. Since 2004, they've played a number of live shows and released two limited edition CDs - Mitmachen beim Abbauen (2006), followed by Mehr Kilometer pro Leben (2007). We liked the CDs a lot and, when they went instantly out of print, convinced our Berlin buddies to let us put them on vinyl. And so we have Heute Schlafen - Morgan Aufwachen, a double album of neo-NDW sounds. The foundation is a Wire like simplicity but throughout the records you hear all the groups mentioned above. Yann and Felix both take up the vocals, cool German poetically intoned over their post-post sound. We are excited to introduce the world to Krysmopompas. Heute Schlafen - Morgan Aufwachen is a double album. The pressing is 550.
LAMPS- SONGS OF SEXUAL FRUSTRATION 7" (s-s, usa)
6.98usd/4.66gbp/5.59eur/669jpy (approx)
*L.A.'s Lamps have done two great albums and a handful of singles that have established them as one of the most consistently good bands going. Songs of Sexual Frustration will do nothing to break the Lamps' stride. Here they throw primitive fudge on songs by Devo and the Pissed Jeans, fucking them with a gimpy, grimy shuffle. 600 pressed.
LOS LLAMARADA- TAKE THE SKY LP (s-s, usa)
14.98usd/10.01gbp/11.99eur/1436jpy (approx)
*New album on S-S from Los Llamarada entitled Take The Sky. Originally slated for an earlier release, we held off on putting it out until we built this into one serious killer. While some of the murk of the first is gone (don't worry, it still has an eerie lo-fi sound), it has been replaced by sharp psych stun guitar which will make your jaw drop.
LOS LLAMARADA- THE EXPLODING NOW LP (s-s, usa)
14.98usd/10.01gbp/11.99eur/1436jpy (approx)
*restocked… It has been almost a couple years since Los Llamarada took the world by surprise with their much raved about vinyl debut The Exploding Now. Monterrey, Mexico's premier underground band's claustrophobic psych-punk won praises from everybody from Siltbreeze's Tom Lax to Z Gun's Ryan Wells. After being out of print for a year, The Exploding Now is back in print!
NOTHING PEOPLE- ANONYMOUS LP (s-s, usa)
15.98usd/10.68gbp/12.79eur/1532jpy (approx)
*restocked… It has been almost a couple years since Los Llamarada took the world by surprise with their much raved about vinyl debut The Exploding Now. Monterrey, Mexico's premier underground band's claustrophobic psych-punk won praises from everybody from Siltbreeze's Tom Lax to Z Gun's Ryan Wells. After being out of print for a year, The Exploding Now is back in print!
AVANT GARDE AND BEYOND
---
KOEN HOLTKAMP- MAKE HASTE/FREE BIRDS LP/BOX (a room forever, usa)
29.98usd/20.03gbp/24.00eur/2874jpy (approx)
*Third volume to be released in this amazing new series. Koen Holtkamp is from Brooklyn, NY and runs the Apestaartje label and records as one half off the group Mountains… A Room Forever. Concept and art direction by Joshua Zucker. Photography by Kurt Mangum. A Room Forever is an art project realized as a curated series of limited edition 12" record LPs. Packaged in a custom-made box with high quality digital C-print covers and letterpressed inserts, each record features an original musical composition on one side and a field recording on the other. Pressed in one-time editions of 300, A Room Forever takes a unique and personal approach to the vinyl record LP. Conceived as a physical manifestation of the Roadside Picnic Radio podcast, the project draws upon the rich history and mythologies of audio recording to produce a final object of art that will resonate uniquely within each listener. More than anything, A Room Forever is inherently about the act of listening." Please note that these records are cut at the Dubplates & Mastering lab in Germany and are designed to be played at 45 r.p.m.
MOUNTAINS- MOUNTAINS MOUNTAINS MOUNTAINS LP (catsup plate, usa)
15.98usd/10.68gbp/12.79eur/1532jpy (approx)
*restocked… Edition of 500 vinyl-only copies in two color silkscreened sleeves. Mountains, the duo of Brendon Anderegg and Koen Holtkamp, have been making some of the most beautifully epic music of the past four years. The two blend acoustic instrumentation with field recordings, subtle electronics and live sampling to create something otherworldly. You've probably heard a lot of people running acoustic instruments through their computers and are probably pretty bored with that whole concept at this point. The last thing Catsup Plate would foist on the world is another twee laptop-folk project. Mountains is an altogether different entity. The Wire magazine described their music as "infinite sheets of grainy sound build and renew themselves to immensely pleasing effect," and that pretty much sums it up for us here at C Plate.
Mountains Mountains Mountains, though it feels of a piece, is actually a compilation of sorts. The whole of side B ("Millions of Time" and "Hive") constitutes the entirety of a 3" CDR the band put together for a month long tour towards the end of 2005. And interestingly, "The Whale Years," the album's first track, was improvised in a hotel room in southern Georgia on that same tour (if only all improvisations sounded so beautiful and composed!). "Nest" was recorded in NYC in late 2007. Those who are familiar with Mountains will notice a more muscular sound on Mountains Mountains Mountains. Much of "The Whale Years" is built around a phased guitar line that, through manipulation of an unknown sort, takes on an overwhelming celestial grandeur. "Nest" find Mountains returning to a fingerpicked acoustic guitar line, but with a ringing urgency that eventually falls away as the side runs out. "Millions of Time" is based on a motorik-style repeating sample, upon which the band hangs huge washes of guitar that recall something like the dissonant melodies of early 90s Shoegaze or the recent work of Axolotl. And the album ends with "Hive" which may be the most forceful piece they have recorded. The first two and a half minutes begin with a ringing cloud of layered guitar picking that dies away momentarily, at which point a howl of dissonance and guitar wail envelops the song, eventually pushing the piece to a monumental drone that is totally unexpected and amazing.
FUNK AND SOUL
---
IRMA THOMAS- IRMA THOMAS SINGS LP (change, usa)
15.98usd/10.68gbp/12.79eur/1532jpy (approx)
*Irma began recording on the Minit label, working with songwriter and producer Allen Toussaint on songs including 'It's Raining' and 'Ruler Of My Heart,' which was later reinterpreted by Otis Redding as 'Pain In My Heart.' Imperial Records acquired Minit in 1963, and a string of successful releases followed. These included 'I Wish Someone Would Care' (her biggest national hit), and its B-side 'Break-a-Way' (later covered by Tracey Ullman, among others). This is a fantastic collection of all of Irma's early singles for the Minit and Imperial labels. Dubbed 'The Soul Queen of New Orleans,' Irma had some of the most beautiful and raw soul singles. Yet she never received the notoriety of contemporaries like Etta James and Aretha Franklin.
FOLK, BLUES AND ROOTS
---
MICAH BLUE SMALDONE- THE RED RIVER LP (immune, usa)
15.98usd/10.68gbp/12.79eur/1532jpy (approx)
*Rather than construct a thick frame of reference for this new album, I'd prefer to describe simply where I've come from in the past few years, and then let this music speak for itself. My first solo effort, 2003's Some Sweet Day, was collection of Ragtime and Country-Blues, a fervently authentic homage to great influences – John Jackson, Blind Blake, Robert Wilkins, etc., who all helped me through some tough times. 2005's Hither and Thither was much more internal, an urgent telling of germination in a harsh climate. This new one reaches a little further both into the past and the future. The title is borrowed from "Red River Blues", an old chestnut that goes "which way, which way do that blood red river run? From my back window home to the rising sun." I suppose this is the big theme of the album – "Never fight evil as if it were something that arose totally outside of yourself." It is simple faith in the goodness of people, the depth of love, and the infinite wisdom of nature, which allows for this path to be cut with patience, humility, and an eagerness to share. So let this album be a little way-mark, and never a hitching post. -mbs
MICAH BLUE SMALDONE- HITHER AND THITHER LP (tequila sunrise, usa)
15.98usd/10.68gbp/12.79eur/1532jpy (approx)
*still available… Micah Blue Smaldone. A distinctive name, no? Micah? A minor Hebrew prophet. Blue? A hippy-ish middle name. Red white and? Moon of Kentucky? Smaldone. could be Italian, or Old English. I understand his grandfather (on his mother's side) fought with the John Brown Battery in the Spanish Civil War and taught young Micah plenty of the old songs - but don't ask him to play Jarama Valley in Catalan. It's just too sad. His grandfather never got over it, and the whole Comintern business still sticks in his craw. His great grandfather (on his father's side) was the local IWW guy who saw to it that a little bit of Joe Hill was scattered in the Pine Tree State.
Well, I just want to say to the country that this is a real decent, fine boy. Micah Blue's got an original voice, reedy and spare, and he's a virtuoso ragtime finger-picker, too. His songs are charming, antique ditties - austere Tin-Pan Alley tunes with lyrics by Soren Kierkegaard. Like a single bright light, his music illuminates much while also casting a lot of sharp shadows, lovely, dark and deep.
When he plays live, he tenses up his whole body - tenser than you'd expect for a folk musician, like he might snap the strings, or snap the neck of his guitar, or just snap. But there's not a trace of irony in his music or in his performance, and I guess that's the Yankee in him.
See, it gets cold at night up there in Maine, where he's from, and when you got the blank eye of god bearing down on you, and you got the Jukes and the Kallikacks next door getting high on Freon or something, it just makes a man think seriously about where he fits in. Willem de Kooning, gazing up at the star-spangled sky over Black Mountain in the forties, remarked "the universe gives me the creeps," and I imagine Micah might agree.
Human consciousness may be a makeshift contraption held together with bailing wire and duct tape, but it will have to suffice. And it may well be true that regret and loss are inescapable human conditions (if you marry you will regret it, and if you don't marry you'll regret that too). But it is also true that music is a bulwark against such notions of human frailty, and Micah Blue's music does more than suffice. It offers balm and succor to a weary soul.
"Micah is so good," Jack Rose told me, "he'll make you throw your dick in the dirt!" I certainly agree with the spirit, if not the letter, of Mr. Rose's sentiments. I'll have to let you personally be the judge on that score, though you ladies will have to determine some sort of equivalent for yourselves, assuming you concur. -John Jacob Niles
GEORGE COLEMAN- BONGO JOE LP (mississippi, usa)
16.98usd/11.35gbp/13.59eur/1628jpy (approx)
*restocked… There can only be one Bongo Joe, and that is the incredible George Coleman. Bongo Joe is perhaps the world's only virtuoso player of the empty oil drum, a man so ingenious that he could even turn petroleum refuse into something musical and sublime. Recorded on the streets of San Antonio in 1969 by Chris Strachawitz (Arhoolie Records). Bongo Joe drums on his oil cans with a thunderous, tympani-like effect, while discoursing rambling, insightful and hilariously funny lyrics that are often times more stories than songs. As Joe himself put it, 'I rap but not that bullshit they're putting down now. I play fundamental beat music.' Whether draping his drums with an American flag or washing them in swirls of psychedelic green and red paint, there's something beyond the typical street-corner busker in Bongo Joe's persona, unbridled quality that isn't just musical, but draws on a tradition of pure entertainment. One of the true treasures of the Arhoolie catalog for many years. Try 'Innocent Little Doggie' (if you think Joe was just a novelty act, listen closely to the poignant insightfulness of the lyrics), 'Transistor Radio' (more wry commentary) and 'Dog Eat Dog.' One of our favorites, available on vinyl for the first time in 39 years.
V/A- LIFE IS A PROBLEM LP (mississippi, usa)
15.98usd/10.68gbp/12.79eur/1532jpy (approx)
*restocked… Compilation of raw electric guitar-based gospel recorded between 1949 & 1976. Hard to find & unreleased gospel that makes most rock & roll sound weak & contained. Features Utah Smith, Rev. Lonnie Farris, Sister O.M Terrill & many lesser known artists. Fourteen tracks in all. 2nd edition with regular printed jacket… no longer comes w/ a bonus 7".
REGGAE, DANCEHALL AND DUB
---
V/A- DANCEHALL: THE RISE OF JAMAICAN DANCEHALL CULTURE VOL.1 2LP (soul jazz, uk)
25.98usd/17.36gbp/20.80eur/2491jpy (approx)V/A- DANCEHALL: THE RISE OF JAMAICAN DANCEHALL CULTURE VOL.2 2LP (soul jazz, uk)
25.98usd/17.36gbp/20.80eur/2491jpy (approx)
*100% essential jam-packed monster dancehall double-pack compilation on Soul Jazz Records released to coincide with Beth Lesser's amazing dancehall book also published by Soul Jazz Records! This is an A-Z of dancehall's finest moments. A mammoth 2CD pack (expected next week) and two heavyweight double-album vinyl additions featuring killer tracks back-to-back from the finest dancehall artists ever! Gregory Isaacs, Tenor Saw, Sugar Minott, Sister Nancy, Eek A Mouse, Sly & Robbie, Yellowman, Frankie Paul, Lone Ranger and many more. Dancehall is an absolutely essential guide to the music featuring classic tracks and classic artists. If ever you wanted a party album of stone-cold floor-filling party classics -- this is it. As well as the stellar line-up and tracklisting, the album comes complete with a selection Beth Lesser's amazing, unique, never-seen-before photos throughout the CD and album booklets (all of which also feature in the new book published at the same time) as well as concise newly written sleeve-notes and Soul Jazz Records' distinctive packaging.
DUBSTEP AND FUTURE DUB
---
MARTYN- ALL I HAVE IS MEMORIES/SUBURBIA 12" (apple pips, uk)
13.98usd/9.34gbp/11.19eur/1340jpy (approx)
*Appleblim & ST Holdings are proud to announce the launch of a forward thinking new label: Apple Pips. Apple Pips has been set up to explore the areas between dubstep, techno, minimal & house with an emphasis on echo, depth, swing & bass. Our first release comes from a very exciting Dutch producer: Martyn. Fresh from playing stunning sets at both the original dubstep club FWD>> & in the main room at Fabric (on the same weekend!), Martyn typifies the new feeling in clubland at the moment, that has seen Shackleton grace the stage as a house/techno institution Saturdays at Fabric, Mala from Digital Mystikz play at nu-rave club White Heat, funky house DJs get sets at FWD>>, & Luciano, Villalobos & co dropping dubstep in their sets. With his sets ranging from garage & 2step to broken beat to upfront minimal house, Martyn's productions also reflect this open-minded approach to music. 'All I Have Is Memories' is built around a hypnotic almost trancy riff, with Martyn's trademark layered and chopped beats & a solid wall of Reese bass underneath. Panning & filtering echo-laden effects around the mix, Martyn's production combines dub effects with the emotion of Detroit techno. 'Suburbia' is featured on Appleblim's forthcoming Dubstep Allstars mix CD on Tempa, & is another great example of Martyn's fresh take on the dubstep sound. Phasing pads filter in and out of the track, combining with bleeps & a warm stepping bassline. With radio & club support coming from Mr. Scruff, Sinden, Mary Anne Hobbs, Kode9 & Gilles Peterson, 2008 looks set to be Martyn's -- and Apple Pips' - year.
APPLEBLIM & PEVERELIST- OVER HERE: REMIXES 12" (apple pips, uk)
13.98usd/9.34gbp/11.19eur/1340jpy (approx)
*restocked… After the success of Apple Pips first release from Martyn, we are back with another treat for music heads. Our 2nd release comes from Brendon Moeller aka Beat Pharmacy. Brendon first came to our attention with his deeper than deep Humpback 7" on Earsugar, under his Beat Pharmacy guise. Since then, he has consistently impressed with deep, technical, spacious house music of the highest order. Shackleton approached him to do a remix of Appleblim & Peverelist's 'Over Here' for the forthcoming 2nd Skull Disco singles and remixes round-up compilation, & 'Blim was so impressed with the results, that he cheekily asked for not one but TWO more mixes of the same tune so he could put them out on wax! Brendon came back with two killer mixes. On the A-side under his real name, Brendon has created a 127bpm big room classic, submerging the original elements under layers of delay and echo, deep but grooving. On the flip, he dons his Beat Pharmacy guise, slows things down to 120bpm & spaces things out in fine style, utilizing the original's abstract riff and resetting it in a really exciting new house tempo context. With releases coming on Rekids, Third Ear, & Deep Space and remixes for Echospace and others coming up, it looks like a great year for Brendon and Pips is proud to present this exciting clash of styles.
JUS WAN- ACTION POTENTIAL/AFFLETIC 12" (apple pips, uk)
13.98usd/9.34gbp/11.19eur/1340jpy (approx)
*For our third release Apple Pips is proud to present a relative newcomer from San Francisco -- Jus Wan. Out of the countless demos and mp3s we get sent, Jus Wan instantly stood out with his blend of 2-step rhythms, techno soul and deep subs. Appleblim cut both tracks and got a great reception to them, so much that he included Action Potential on his Dubstep Allstars Vol. 6 mix CD for scene-leaders Tempa. 'Action Potential' -- Deep as you like, relentless rolling riddim, Berlin techno style delayed stabs and a solid foundation of bass make this a fresh take on the sound. 'Affletic' -- switching the tempo to 140bpm and twisting the same sounds into ever more entrancing shapes, T++ shows his love of drumfunk producers such as Paradox in a new exciting context. Radio & club support coming from Gilles Peterson (Radio 1) Mary Anne Hobbs (Radio 1), Martyn (3024), Sinden (Dubsided / Domino / Kiss FM) and more.
BABYLON SYSTEM & NOAH D- EXAMINATION OF TIME: VIP MIX 12" (argon, uk)
13.98usd/9.34gbp/11.19eur/1340jpy (approx)
*Argon are on a heater right now, release after release of pure fire. Number 19 sees Babylon System & Noah D retackle their dancefloor smasher Examination of Time for a cheeky VIP version. Thinking about it, it's pretty hard to improve on the original, but this is totally immense, combining the deep spacious bassweight that typifies the dubstep sound with the hard edged grit that has creeped into the genre of late, once you hear this, you're going to want to party, hard. The B-side 'California Style' doesn't disappoint either, combining a strong hip-hop vibe with a deep groovy snarling bass rhythm. Both sides of this record are anthem material, all dubstep heads need to bag this!
CLUEKID- FROGS ON ACID/WEED SMOKERS 12" (bullfrog beats, uk)
13.98usd/9.34gbp/11.19eur/1340jpy (approx)
*Bullfrog beats is the brand new independent record label from South London-based producer, Cluekid. We loves frogs and weed and low-riding dubstep. Don't sleep on this wicked 12".
SILKIE- SKYS THE LIMIT 12" (deep medi musik, uk)
12.98usd/8.67gbp/10.39eur/1244jpy (approx)
*Deep Medi Musik are on a roll! With three releases in as many weeks, MEDI 011EP sees the return of Silkie. His beats have been heavily supported lately, especially by the queen of dubstep Mary Anne Hobbs who has had Silkie on her show for an exclusive mix. This two tracker encapsulates Silkie's vibe -- deep soulful dubstep, and, together with Mala's guidance, the Anti-Social Entertainment guys are forging yet another new direction in the ever-expanding spectrum of dubstep sounds.
QUEST- STAND 12" (deep medi musik, uk)
13.98usd/9.34gbp/11.19eur/1340jpy (approx)
*The Deep Medi Musik onslaught continues with 012 and the return of Quest for another bout of meditational dubstep business. 'Stand' is a heavy minimal number and is reminiscent of early Mala beats. One for the heads, Mala has been supporting this one big-time on the live circuit and Quest is another producer that has been noticed by Mary Anne Hobbs enough for her to invite him onto her Radio 1 show for a live mix. On the flip, 'Eden' is a really surprising tune, incredibly melodic and almost reminiscent of the clean, drifting vibe created by more commercial artists such as Zero 7, but while maintaining that bass inclination.
KULTURE- DIESEL/LOST EMOTIONS 12" (disfigured dubz, uk)
13.98usd/9.34gbp/11.19eur/1340jpy (approx)
*The return of Skream's mighty label Disfigured Dubz, fresh from releases from the likes of Digital Mystikz, Silkie, Cluekid and Skream himself, this time he introduces us to a relative newcomer to the scene, Kulture, a London based producer who is causing quite a buzz on the underground scene right now, having featured on Radio 1 for a live mix on Mary Anne Hobbs' show. His first release and arguably his finest tune to date, 'Diesel,' having been battered on dubplate for a while now by DJs such as N-Type, Skream, Chef, Joe Nice to name but a few, this one is sure to fly off the shelves!
D1- CHOCOLATE ORANGE 12" (dub police, uk)
13.98usd/9.34gbp/11.19eur/1340jpy (approx)
*The mighty Dub Police machine rolls on, this time we see London based D1 with his first release for Dub Police, having previously been involved with Tempa. His style has been described as heavily-house influenced dubstep and here we see him tackle Conquests' chilled anthem 'Forever' for a similarly laid back remix. As usual these copies will fly out, be prepared.
CASPA & RUSKO/UNITZ- LICENSE TO THRILL PART FOUR 12" (dub police, uk)
13.98usd/9.34gbp/11.19eur/1340jpy (approx)
*Kicking off the next chapter in the LTT series is this deep track Caspa & Rusko and it isn't what you would quite expect from these two, whose tracks are usually all out dance floor dominators. Warm pads, trance esq. synths, and an steppy beats really set this one apart from the typical sound these two are so well known for. What better way to kick things off? Unitz -- 'Wait A Minute': Things couldn't get more different on the flip, as Dub Police's very own boy wonder Unitz steps up with this sickening track. Fans of his first release (The Drop) will be digging this as the synth twists and bends like a slinky, and a crisp powerful bass and big beats carries the whole track. Proper sick stuff.
V/A- LICENSE TO THRILL PART FIVE 12" (dub police, uk)
13.98usd/9.34gbp/11.19eur/1340jpy (approx)
*Kicking off part 5 of the series is Dub Police regulars The Others with one serious riddim! Bone crushing, mechanical beats and snarling basslines are in order here with eerie soundscapes and a super catchy synth. Gaining some serious support from the likes of Caspa, N-Type and The Scratch Perverts, this one is guaranteed to tear down any dance -- think Robocop on steroids. L-Wiz -- 'Amy Diamond': Dub Police's answer to Abba yet again manage to deliver an absolutely mind blowing track, that will send tingles down your spine. This little number is carried along by a loose beat, warm bass, and beautiful synths and melodies in typical L-Wiz fashion. This is one for those lazy Sunday mornings -- mesmerizing stuff from Stockholm's finest! Dubwoofa -- 'The Nightmare': L-Wiz' s Scandinavian counterparts Dubwoofa round off part 5 with one seriously dark tune, this makes black metal sound like nursery rhymes! Eerie soundscapes, tribal beats, dark warping bass and hints atmospheric pianos. If its tension you want this is one for you, absolutely mind blowing stuff from these two who are fast proving they are the kings the dark side -- this will give you nightmares!
LD/SUBSCAPE- LICENSE TO THRILL PART SIX 12" (dub police, uk)
13.98usd/9.34gbp/11.19eur/1340jpy (approx)
*Following the same vibes as Conquests 'Forever' (as featured on LTT Part 3), South London's LD comes with this deep track that has found its way in to sets from the likes of Mala, Chef and Caspa, to name a few. Tribal beats with hints of amens floating in and out and pounding deep bass that shuffles along in typical LD style. This one is sure to get you grooving! SubScape -- 'Tomahawk': An absolutely outstanding track from one of dubstep's rising stars. This one has been battered by the likes of Caspa, Rusko, The Scratch Perverts, N-Type, The Others and Reso just to name a few. Heavy stomping beats and a tension building intro lay way for the tear bass that follows. One seriously big tune from the West London newbie.
KING MIDAS SOUND- COOL OUT 12" (hyperdub, uk)
12.98usd/8.67gbp/10.39eur/1244jpy (approx)
*King Midas Sound is Kevin "The Bug" Martin and the angelically-voiced Roger Robinson. While Martin takes a more blissed-out approach with the full-length, the King Midas Sound is 21st century jilted lover's rock. Also featuring two previews of the full-length in the form of remixes. Dabyre's "One Ting" laces his funk with shrill shards of early Detroit techno, while Flying Lotus treats "Lost" with a suicidal Japanese monologue and dysfunctional bleeps and crunches. Another tale of the unexpected from Hyperdub.
SCUBA- THE UPSIDE: MARTYN REMIX 12" (hot flush, uk)
13.98usd/9.34gbp/11.19eur/1340jpy (approx)
*The defining feature of bass music in 2008 has been the expansion of the dubstep sound across disparate genres. Scuba's debut long player, A Mutual Antipathy (Hotflush) exemplified this phenomenon, mixing dubstep's bass rumble with the eccentricities of dub techno and electronica into a sprawling cinematic landscape. To complete the project, six tracks from the album have now been remixed by producers of a similar disposition, adding their interpretations of Scuba's vision. 'The Upside' (Martyn's down mix) -- Martyn is one of the new stars of dubstep, having almost single-handedly started a 2-step revival, he has released some of the most sought-after music of 2008 on his own 3024 label. Twitch (Jamie Vex'd remix) -- One half of influential dubstep innovators Vex'd, Jamie has recently been working alone -- this is the first of his solo production to be released.
SIMIEN & OBEAH- WHAT ARE WE DOING? 12" (hot flush, uk)
13.98usd/9.34gbp/11.19eur/1340jpy (approx)
*Kraken Recordings strike again with their seventh release. Complete with the usual trademark slick packaging and artwork, this time we see Obeah (aka 2000F) team up with Simien and featuring the vocal talents of Ilawy. 'Waiting' is the track and its received a lot of airplay from the likes of N-Type etc., on Rinse FM/Sub FM. It comes with a real soft reggae/dancehall vibe, perhaps this is a new approach by Obeah who has always focused on the deeper side of the 'step.
DUSK + BLACKDOWN- KURI PATAKA 12" (keysound, uk)
13.98usd/9.34gbp/11.19eur/1340jpy (approx)
*Two certified killers on loud wax from London-based production duo Dan Frampton and Martin Clark aka Dusk + Blackdown from their Margins Music CD on Keysound. "Kuri Pataka" ties the desi-styled vocal talents of Teji and Farrah to subcontinental-sized bass. "Con/Fusion" is crisp, deep dubstep with Bollywood cinema vibrations. Large!
GEENEUS- KNIFE & GUN 12" (keysound, uk)
13.98usd/9.34gbp/11.19eur/1340jpy (approx)
*Rinse FM and Pay As U Go founder Geeneus produces "Knife & Gun," a lost grime classic featuring Roll Deep MCs Wiley, Riko and Breeze. Hailing from 2005, the track recalls an era of unsurpassed creativity for grime. A pair of remixes by Blackdown includes a Wiley-style beatless "Devil" mix.
BLACKDOWN- LATA: BURIAL REMIX 12" (keysound, uk)
12.98usd/8.67gbp/10.39eur/1244jpy (approx)
*restocked… Lata is the latest 12" from Blackdown aka Martin Clark, who is probably better known for his crucial musings on the dubstep/grime scene in his Blackdown blog, and also for his regular dubstep column on Pitchfork. This connection to the heart of the scene certainly gives Clark a clear advantage and is maybe why 'Lata' sounds so fresh. Pushing the scene one step forward, Clark injects his tracks with a skill and sense of composition rarely witnessed and the opening track 'Lata' showcases this beautifully; simple but effective beats are draped in thick stomach churning bass and a gorgeous Indian vocal. This is how street music should be; a true marriage of cultures, of sounds and of influences. Clark seems unphased by trends in the scene instead concentrating on a sound which could easily elevate him from dubstep and into the mainstream! Following on from this track is another treat, a remix from Hyperdub superstar Burial, whose debut album is of huge resonance to the dubstep scene. When speaking about acknowledging the music's recent past, he's talking primarily about old-school jungle, deep 2-step garage plates, dedicated underground producers. Burial's take on 'Crackle Blues' is compelling. Blackdown's own music remains strictly dubs -- a masterclass in the genre, clipped beats which would make the most respected electronic music producers blush and a street-smart London vibe which brings to mind dark alleys and half heard shouts from the distance; incredible music, from arguably the master of the genre. Lata is an EP set to change people's opinion on what is still a fresh sound, and something to get regular dubstep fans truly weak at the knees.
MORDANT MUSIC- 24 MILLION OR SELL NEVERLAND 12" (mordant music, uk)
13.98usd/9.34gbp/11.19eur/1340jpy (approx)
*Hot on the peels of MM024 Mordant Music spew yet another double-edged platter for the empty dancefloors of septic isles worldwide. The planned 10" expanded overnight and manifested as a 12" by dawn. Under the right conditions it should continue to grow indefinitely. On the 'A' -- Mordant Music unfurl '24 Million Or Sell Neverland'. This ode to Mr. Jackson's well-documented fiscal trials & tribulations manifests as voices in his head which careen around on the Neverland rave carousel to a demented break & bass rhythm flux. Over on the 'AA' Vindicatrix gets baptized in the waters of a dual Shackleton & Mordant Music remix which leaks rivulets of sinister prose and bass all over the shop. This is an introduction into the world of Vindicatrix's mentalist backwaters that should see a full artist album in 2009. With a third installment of this current series being honed in the Nesst and a limited re-press of MM014 it would seem that MM are gearing up to smother the mother before 2008 rusts shut.
BLACKMASS PLASTICS- MUTATE TO SURVIVE 12" (rag and bone, uk)
13.98usd/9.34gbp/11.19eur/1340jpy (approx)
*The mighty Blackmass Plastics returns with an exceptional action packed 4-tracker that fuses heavy 4/4 bassline with dirty electroid breakiness. It's been a while since we've heard something uptempo from the man who creates more tunes per hour than anybody else, but then he has been busy knocking out some excellently twisted dubstep tracks under his own moniker as well as Crooked One. But, it's been well worth the wait. Tune smith and man of the moment Kanji Kinetic (Trouble On Bass, Rag & Bone, Coin Operated) gets enlisted for remix duty and serves up an epic remix of 'Future Past' complete with old skool references and contemporary bassline flavas. The Mutate To Survive EP will please many ears. Blackmass Plastics pedigree is second to none. Already responsible for two well received EPs on Rag & Bone, he has also been a regular contributor to the musical output of Combat Recordings, both as artist and remixer. This has seen him rework the likes of Scorn, King Cannibal, Cursor Minor, Scanone and Dexorcist. Releases have also surfaced on the French label SMB, Scanone's Yellow Machines, Dead Silence's label Audio Illusion, Digital Distortionz and Bow Wow. And somehow he still finds time to run the 'true to the core' labels Dirty Needles and Thorn Industries.
KROMESTAR/CLUEKID- GET UP 12" (ringo, uk)
13.98usd/9.34gbp/11.19eur/1340jpy (approx)
*Ringo Records deliver the goods once again. These two tracks have been pounded on dubplate by all the heads, aired to a great reception at events like DMZ, these two tracks are guaranteed to get the dance in full effect. Do not sleep on this one!
SHACKLETON- NEW DAWN/MASSACRE 12" (scuba, uk)
12.98usd/8.67gbp/10.39eur/1244jpy (approx)
*2006 release, repressed/restocked… Shackleton has been carving his own niche in the dubstep scene with seminal releases on Mordant Music and his own Skull Disco imprint. With techno legend Ricardo Villalobos showing a strong interest in this mercurial talent, he's begun to emerge from the shadows recently. These are two typical Shackleton cuts, with impossibly heavy bass, intricate percussion and a pounding beat. He's always threatening to stop making dubstep, it's a good job he always changes his mind...
ZED BIAS- AMBUSH RIDDIM/COSMIC MINEFIELD 12" (side stepper, uk)
13.98usd/9.34gbp/11.19eur/1340jpy (approx)
*Following on from Zed Bias' strong selling comeback release The Cauldron found on SDSTPR001, Zed treats us to a new batch of tunes. 'Ambush Riddim' and 'Cosmic Minefield,' having received support from dubstep stalwarts such as N-Type, Benga, Skream, Kode 9, Hatcha, Phil Asher, Mr Scruff, and many more, Zed can truly be considered back to his best, and this release doesn't disappoint. 'Ambush Riddim' sounds like a perfect hybrid of the best of UK garage, grime and dubstep, perfect for the raves and is sure to send MCs into a spitting frenzy. Watch out for future Sidestepper releases, plenty in the pipeline, and pick this up ASAP, they don't hang around for long.
RUSKO- MR CHIPS/HAMMERTIME 12" (sub soldiers, uk)
13.98usd/9.34gbp/11.19eur/1340jpy (approx)
*Mr Chips: Rusko manages to bring yet another absolutely essential release and once you listen to these two tracks it will be clear to see why this man is at the top of his game right now. Support from the likes of Sinden, Switch, The Freestylers, Clipz, Diplo, Ras Kwame and the list goes on, not to mention the battering it has taken within the top ranks of the dubstep scene. Just pure, outrageous bass and beats right here and as you have probably guessed from the title, snippets from the '80s cult TV show catchphrase -- but sadly no sign of Roy Walker. 'Hammertime': Again another big bassline anthem that has been battered by anyone who is anyone in music right now. A loud and crashing intro wakes you up with reggae legend Ranking Joe giving us a taste of what he does best, before the tear out bass kicks in and that will have you nodding your head so hard it will break your neck -- serious release from the one like Rusko.
DJG- BEES: L.D. REMIX 12" (subway, uk)
13.98usd/9.34gbp/11.19eur/1340jpy (approx)
*After the huge success of Unknown Suspect by Noah D & No Thing, Subway is keeping it state side with one of the biggest upcoming talents of this year. DJG also known as Dean Grenier hailing from San Francisco making his debut on Subway with his superb Bees EP. The title track 'Bees' is one funky stepper, it pips, it pops, and its bubbly all over. If this doesn't give the girls what they need, you're at the wrong party! 'The TL' is a whole different take, heavy halfsteppin, business that'll have you busting your gun fingers and reaching for your bassfaces in no time! To complete this EP, we don't have 1, but 2 remixes of DJG's 'Bees' track. On vinyl you have the mighty Leon Day aka LD fixing up a mystical remix of this prime stepper. While being active at Transition and cutting dubplates for all the top dogs in the scene, his inspiration is limitless, and that goes to show on this remix! And as a exclusive digital treat, fellow San Fran producer Djunya has worked up an 8-bit remix that's just too good to leave untouched -- nothing but quality! Big up to Djunya for this rework! Play support: Kode9, Walsh, Chef, Horsepower, Hatcha, The Others, Subscape, Marlow and many more!
HOUSE, TECHNO AND DISCO
---
SAMUEL L SESSION- CHOOSE 12" (be as one, isreal)
12.98usd/8.67gbp/10.39eur/1244jpy (approx)
*Samuel L Session is a Be As One artist in full effect now, as he is now also under the imprint's own management and booking agency. Thus, this debut EP from him carries an extra special value. The man never fails to impress as he steers away from his acclaimed 'fast-loopy-techno-drums-grooves' and explores deeper techno territories with this Choose EP. Both sides are two of Samuel's interpretation of dubby atmospheric techno. 'Choose One' is a bass-filled dub affair that takes the shape of a gentle dub techno march, while on the B-side, the atmospheric chord of 'Choose Two' cradles the ears into a deeper landscape. Both a remarkable example of Samuel's well known production skills and Be As One's taste for quality music.
GEL ABRIL- VERY WRONG 12" (be as one, isreal)
12.98usd/8.67gbp/10.39eur/1244jpy (approx)
*restocked… Gel Abril is making a name for himself in all things freaky and twisted. Chosen by Israel talent Shlomi Aber as his official remixer for his latest OVUM best-selling release, Gel produced this new single especially for Shlomi's imprint Be As One. Gel brings us into a twisted atmosphere with 'Very Wrong,' an amazing track with an obscure, relentless bass line sustaining a tripped-out melody line; an astounding piece of tech-house at its best, already destined to be one of the anthems of this summer 2007. On the flip-side, Cocoon rising star Chaim gives a different twist to the tune, bringing it into techno territories and pumping grooves. After the collaboration with his Israeli compatriot Guy Gerber and his hit 'Genesis' on Cocoon, we have no doubt about the quality of the products coming from Chaim's studio. Completing the B-side is Patrick Zigon, another rising talent whose portfolio already features releases on labels such as Cocoon, Traum, Trapez, Missive and others. Patrick's mix delivers a perfect German interpretation of the original and keeps the legs shaking with the melody line, smartly adapted to a more minimal groove. A perfect closer for this release that tries to appeal to many different tastes, from the-tech house lovers to the more minimal/techno-oriented DJs.
SHLOMI ABER- DIOSA/SEKUR 12" (be as one, isreal)
11.98usd/8.00gbp/9.59eur/1148jpy (approx)
*restocked… till high on the worldwide charts with his latest hit on Ovum Freakside, Aber is back with what he proudly calls 'my best work to date,' which he saved especially for his own Be As One as the official Freakside follow-up. We are proud to present the biggest track of the next winter. Side A is home to 'Diosa' which is a freaky minimalish track with a hypnotic techno groove and a quirky enrollment. A peak time monster with no compromises in terms of quality as we are all used to with anything coming out from Shlomi's studio. A real hit in the making. On the B-side sits 'Sekur.' Take one of Shlomi's infamous rolling and yet bouncy grooves and mix it together with the right uplifting and funky synth sound, make everything fit together as a master can and the result will be an assured ass-shaking on every dancefloor!
JOZIF- 82988/DIGGA DEEPA 12" (fondation, uk)
12.98usd/8.67gbp/10.39eur/1244jpy (approx)
*Our sixth release sees the Fondation family growing. We're welcoming a brand new name aboard, Jozif. A newcomer on the production scene, Jozif has always been around music from a very young age, thanks to his world-famous drummer dad. He has deejayed in London for several years. His trademark mesmerizing house and quirky attitude quickly got him massive attention and support from British tastemakers such as Craig Richards, Andrew Weatherall or Leftroom's Matt Tolfrey. 82988/Digga Deepa is his debut EP. In '82988,' bleeps and synths are running after a deviant bass, all of them taking turns in invading the dancefloor. An epic tune made of dissonant stems matching one another precisely to create a very pulsating house/techno beat, not unlike Konrad Black or Maetrik. On the flip, 'Digga Deepa' takes the hypnotic way. A grower based on a vicious and highly addictive gimmick. Think of a haunted nine minute apnea able to take any dancefloor to unsuspected heights.
DADA ATTACK- CLEARLY IMPLY: GUI BORATTO MIX 12" (k2, germany)
11.98usd/8.00gbp/9.59eur/1148jpy (approx)
*With Dada Attack aka Saulo Pais from lovely Sao Paulo Kompakt launches the next Brazilian artist. There's a rumour that we moved our headquarters next to the sugar loaf. Well, that's just our wishful thinking. Truth is that we're very excited to have Dada Attack. He's some sort of Brazilian Aphex Twin -- less for his musical output than his technical approach. Saulo loves to open his machines and in order to give them a special treatment with soldering gun. It's a normal thing to do, just part of the sound design, he says. Design seems to be something really important to Saulo. Apart from his musical works he also indulges in architecture, painting, art direction for movies and cenography for TV. Clearly 'Imply' is an ultra dynamic techno track with powerful stabs reminiscent of Dave Clark's legendary 'Wisdom' to the wise paired with a tricky, highly infective groove. Fellow Brazilian Gui Boratto's remix is increasing the energetic level to the max delivering a prime time banger of the finest. It's as efficient, intelligent and voluptuous as it can get.
GEOFFROY & KOLOMBO PRES. MUGWUMP- MEDITATION 12" (kompakt, germany)
12.98usd/8.67gbp/10.39eur/1244jpy (approx)
*Mugguomp was an Algonquian word meaning "person of importance" or "war leader." Charles Anderson Dana, editor of the now-defunct New York Sun, gave the Mugwumps their political moniker, often portrayed as "fence-sitters," with part of their body on the side of the Democrats and the other on the side of the Republicans. However, Geoffroy & Kolombo refer to William Burroughs' drug-induced reptile weirdos from Naked Lunch. Mugwump's music is fat, warm & sexy -- classic house with new magic tricks.
THE FIELD- THINGS KEEP FALLING DOWN 12" (kompakt, germany)
11.98usd/8.00gbp/9.59eur/1148jpy (approx)
*Classic 1st single from 2005, repressed! Bizarre thoughts and classy patterns are not necessarily mutually exclusive, and the same with madness and method. However, one of the lessons you might learn from in-depth musicological considerations is that there may be right-minded, crazy gains which are far more than mere distortions of language, hi there, and welcome to Kompakt's head quarter. The so far unknown Swedish artist Axel Willner cracks every single security system installed at Kompakt's high security demo section by using poppy, self-loved cut-up-classy-splatter-loop-bits-and-pieces-patterns. Most convincingly, the field starts at the point where Profan had already been ten years ago: that is he transfers the basic essence of rhythm inherent in every 'Wicked Groove/Sexy Loop' into a kind of virtual space of deconstructing the self in order to liberate this loop from any discourse-infected, intellectual ballast of its author by means of a kind of mental washing machine. As long as I can dance to it. -- Roy Makaay.
THE FIELD- SUN & ICE 12" (kompakt, germany)
11.98usd/8.00gbp/9.59eur/1148jpy (approx)
*2008 repress of the 2nd 12" from The Field, originally released 2006. This is Swedish guy Axel Willner and his new single for Kompakt called Sun & Ice. Absolutely liberated from all hipness and hysteria, Willner sings his own story of beautiful-poppy loop essentials, in his very own way. The Field means rustle like silk. Warmed by soundscapes. Guided by the bass drum. If this world were righteous and fair, The Field would enter the charts.
TOBY DREHER- DAEMMERN 12" (perplex, germany)
12.98usd/8.67gbp/10.39eur/1244jpy (approx)
*Following the label's stunning debut EP, Tonny Lasar's heavily lauded Toshiban (heavily played and supported by heavyweight DJ Sven Väth, and Ellen Allien, amongst others), the young Berlin label Perplex Recordings presents Daemmern by Toby Dreher. Accompanying the original are two remixes by Martin Zadak and label owner Charles Widmore, providing a package of three diverse, powerful and danceable primetime-hymns. After standout releases for labels like Rotary Cocktail, and remix notoriety for stars like Depeche Mode, Toby Dreher has arrived at Perplex Recordings and delivers another hit for the label. The almost 9-minute epic 'Daemmern' scores with a straight-up yet intelligent and intricate arrangement. The twisted micro-processed vocal snippets and fat bassline arrest the dancefloor's attention - an irresistible hypnosis that leaves no escape. 'Daemmern' is a timeless piece of techno that stands alone, confidently avoiding fashionable clichés. It's deep, epic and genre-pushing. This sets the benchmark for the remixes, which treat the opus in their very own distinctive styles. Martin Zadak, known amongst else as artist on the White label, delivers the deepest interpretation. Using a highly polished house-groove, his remix works through repetition and intensity. Charles Widmore (a.k.a. Christian Witt) creates a tracky homage to the original, reminiscent of Motor City's deepest cuts. With its massive chords and epic breaks this mix is the most 'classic' re-work and a perfect rounding off for the package.
DMX KREW- BASS DROP 12" (turbo, canada)
12.98usd/8.67gbp/10.39eur/1244jpy (approx)
*We at Turbo are longtime fans of DMX Krew, so it's a real honor to work with him again 6 years after his last contribution to our now defunct sub-label White Leather. We don't normally trace an artist's history or include much biography in our press releases, but we feel the need in this case to pay our respects to a long and brilliant career. With all the crap that gets paraded around nowadays it's easy to forget who the real masters are. Ed DMX is one of them. I've always held a soft spot for Ed, he was one of my favorite producers in the proto-electro heyday. Hearing his live version of the Knight Rider theme at Sona (Tiga's club circa '96) was (believe it or not) a revelation. Of all the artists I'd met up until then, he was the coolest: he could play synths better than anyone I'd ever heard, he had the balls to do vocals in his live-set, but he was a sweet, soft-spoken, and super funny guy. For reasons I've never understood, Ed's pop side didn't seem to take off and for awhile things took a distinctly experimental turn? interesting stuff, but a departure from the bright immediacy I loved in his earlier records. I was starting to put him into that category of genius artist that pissed me off because they weren't making the music I wanted them to make, but were on some brain-trip doing things I didn't understand (think Aphex Twin, Prince, Jori Hulkkonen...). So I let him fall off my radar.. and then.. 2007 rolls around and his alias 101 Force drops Tha Return, followed shortly thereafter by SH101 Triggers MS10, easily two of my favorite records of the year and some of the best acid house ever made. Buy them now. I could blather on and on about how incredible those records are, but the important thing is that we took action and signed The Bass Drop. This EP doesn't reference or pay homage to acid house so much as it embodies it. This is the real deal. It is with great pride that we bring you DMX Krew, same as he ever was, the analog don back to school all you blog-turds in the art of the acid groove.
MAGAZINES AND BOOKS
---
THE WIRE- #298 DECEMBER 2008 MAGAZINE (the wire, uk)
8.98usd/6.00gbp/7.19eur/861jpy (approx)
*On the cover: Antony & The Johnsons (Alan Licht uncovers the singer's interest in paradise and Japanese Butoh dance, and his former dreams of creating a progressive cabaret in New York). Features: Noodles (Joe Muggs on the spaced-out future Groove Chronicles of South Londoner Steven Jude); Graveyards (David Keenan meets a Michigan trio warming up the corpse of jazz and chamber music); Bettina Köster (Val Phoenix meets the ex-Mania D/Malaria! agitator turned Queen of Noise); Global Ear: Toronto; Cross Platform: The Owl Project ('Tree fellers' from Manchester construct digitized log instruments); Invisible Jukebox: The Band of Holy Joy; Radio Ballads (Rob Young celebrates the 50th birthday of Ewan MacColl, Charles Parker and Peggy Seeger's experimental radio creations mixing folk and actuality); Florian Hecker (The German sound artist harnesses the power of Xenakis's UPIC system to amplify psychoacoustic space); The Primer: West African Psychedelia (A user's guide to the fuzzy, funky sounds of post-colonial West Africa, fuelled by political independence and pop-cultural revolution); Epiphanies (Jonny Trunk on discovering the buried treasures of Library Music).
GIFT CERTIFICATES
---
gift certificates are always available in any denomination and come in a envelope ready to be stocking stuffed, slipped into pockets or dispensed in any way you see fit. they can be paid for in cash, credit card (visa, master card or discover) or paypal in person, phoned in or via email. gift certificates not paid for in person can either be mailed to you, or we can keep it in shop if the recipient plans to use it for mail-order.
ADDRESS
---
tequila sunrise records
525 w. girard avenue
(btwn 5th and 6th streets)
philadelphia, pa 19122
SUBWAY: blue or orange line to girard ave TROLLY: 15 to 5th street BUS: 57 to girard/3rd-4th st; 47 to girard/7th-8th st.
MAP
t/us: 1215 965 9616
t/uk: 0203 004 8357
e:
ajv@tequilasunriserecords.com
u:
www.tequilasunriserecords.com
m:
www.myspace.com/tequilasunriserecords
b:
www. tequilasunriserecordshop.blogspot.com
f:
www.brownstoner.com/brooklynflea/
HOURS
---
monday: closed
tuesday: 12:00-6:00pm/est
Wednesday: 12:00-6:00pm/est
thursday: 12:00-7:00pm/est
friday: 12:00-7:00pm/est
saturday: 12:00-6:00pm/est
sunday: 12:00-6:00pm/est
---