NEW ARRIVALS AND RESTOCKS
FRIDAY, NOVEMBER 7
---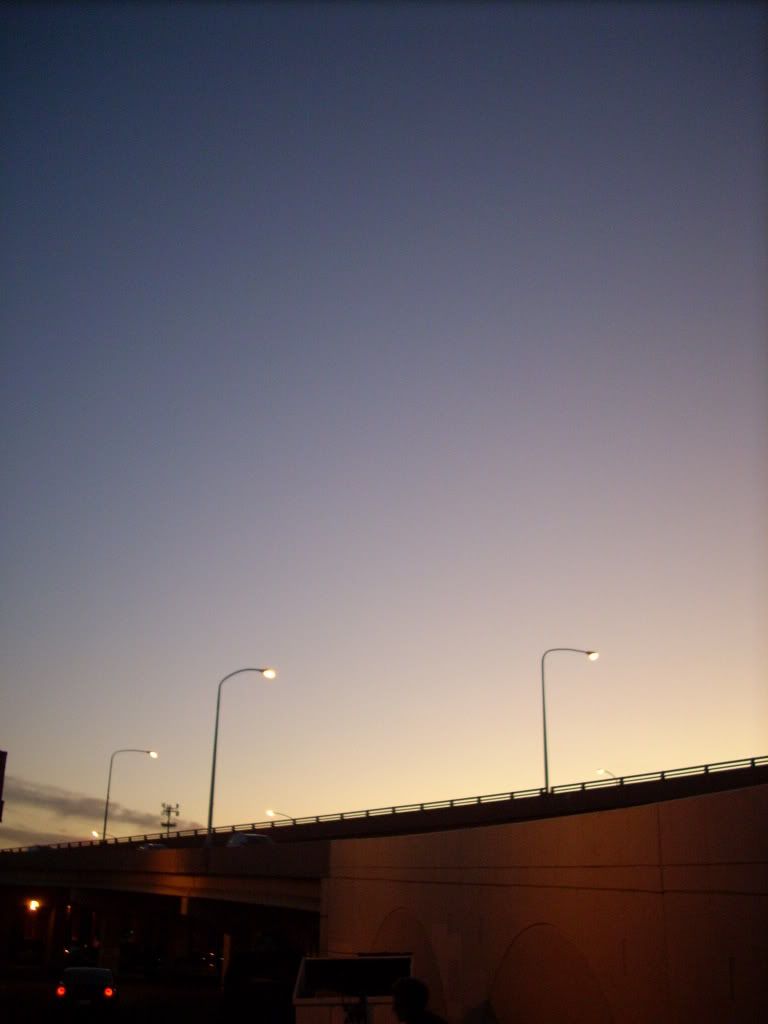 thanks for looking.
hey there! a lot of things are afoot around here at tequila sunrise… the jack rose/dr. ragtime and his pals vinyl is expected today, so the release date is eminent… stay tuned (rumor has it though, that jack is performing with the black twigs on the 13th of this month and i suspect he'll have some for sale then!) and if you didn't see my posting yesterday, tequila sunrise records is MOVING! that's right!! as it so happens, i was walking around center city a few weeks ago and spied a really nice shop space for rent and decided to act on it. it's in a great and easily accessible location and i think all you, my current customers, will like it much better. it's gonna be a quick transition (i hope to up and operating there by the second week of december), so in order to make it go a little more swiftly, i'm having some sales. first up: all the used disco/dance and hip hop 12"s are 50 cents a piece… 50 CENTS!!! there are a ton of great deals to be had… stay tuned for other specials and the ADDRESS of the new location… oh yeah, and in the meantime, be sure to check out this weeks new arrivals and restocks… curious mix of deepness!!! deep cajun… deep afrobeat… deep house… DEEEEP!!!
gracias
anthony
as always, many of the titles are in very limited quantity, so if you're interested in anything listed below, feel free to call or email me, I will gladly hold items for up to a week.
prices do not include shipping and handling. for those of you shipping within the continental united states I offer a 5.00usd flat shipping rate for any amount of records and/or compact discs. shipping cost for international orders are calculated on an order by order basis. payments for orders can be made via
paypal
or with a credit card by telephone between 12-6pm/est.
i also offer bike messanger service via timecycle couriers. for the low cost of 10.00usd i can deliver any amount of records and/or cds you wish to purchase to your center city philadelphia location (this includes some parts of south, west and north philadelphia) within two hours (and for those of you who need your records even faster, we also offer 'rush' service for the low flat rate of 20.00usd for any amount of records/cds delivered to you within one hour). of course, we are still more than happy to ship records via the usps within philadelphia. as with the international shipments, orders placed before 5pm/est will ship out that evening and should reach their destination by the following day.
PICKS OF THE WEEK
---
V/A- DJ CLASSIC MASTERCUT 12" (dj classic mastercut, uk)
15.98usd/10.08gbp/12.38eur/1567jpy (approx)
*DJ Classic Mastercut presents a various artist compilation 12" of some well sought after, classic house and techno tracks that has been proven to beat up dancefloors worldwide. This installment features Hayden Andre Project "Tribal Life" on the A side; is all about drums & African vibe, very raw if you need to bang a party! A must! Flip over to the other side and you get two very rare & sought after Chicago acid tracks, featuring Phuture "The Creator," all about acid basslines & insane vocals and Dr Derelict "That's Shit Is Wild," produced in 1988 by Jesse Saunders, Vince Lawrence & Wayne Williams…an acid track really close to the Jack Frost project from Adonis…you can expect acid everywhere. Hopefully not on your pants!
THEO PARRISH- FALLING UP: ORIGINAL VERSION & REMIXES 2X12" (syncrophone, france)
27.98usd/17.65gbp/21.68eur/2744jpy (approx)
*A collectors edition for Theo Parrish original version, only released on Third Ear Ltd Compilation in 2002 (500 units) A Classic for Carl Craig rmx & soon to be out of stock (at Clone tat is). A piece of Dream with Château Flight version….& in bonus a cosmic disco Dub …Traffics Music for Music Lovers.
UNKNOWN ARTIST- YOUR MIND/ACID DREAMS 12" (warehouse box tracks, usa)
11.98usd/7.56gbp/9.28eur/1174jpy (approx)
*Two long sought after, unreleased tracks from the vaults of an old-school Chicago house head, to be filed under the much cherished "Ron Hardy Edit" card. Side A is a super minimal drum beat with a whispered vocal repeating "Your Mind," over and over. Side B is titled "Acid Dreams" is less minimal, with a nice synth bass, and stringy melody, and Martin Luther King's "I Have A Dream" speech running through it. Unfortunately "Acid Dreams" is from the only known copy of this track and the tape it came from was not in the best of shape. Please do not expect true fidelity as there are noticeable tape artifacts throughout this historic track.
AVANT GARDE AND BEYOND
---
V/A- CALIFORNIA 10LP BOX (rrr, usa)
89.98usd/56.81gbp/69.88eur/8838jpy (approx)
*10-lp survey of noise, experimental, drone and improvised music from the state in which the popsicle was invented… This limited edition set features newcomers such as Oscillating Innards and critics' darlings The Skaters and Yellow Swans alongside such mainstays as GX Juppiter-Larsen (The Haters) and Joe Colley. --ning nong. One side each by these 20 artists: Amps For Christ, The Cherry Point, Joe Colley, Control, Yellow Swans, Gerritt, GX Jupitter-Larsen, Moth Drakula, Oscillating Innards, Open City, Sixes, Skaters, Solid Eye, Spastic Colon, Tralphaz, Damion Romero, Rubber O Cement, John Wiese, Xome and RHY Yau. Compiled by Phil Blankenship (Troniks/The Cherry Point) and packaged in a minimal black box. Total weight: approaching 4 lbs.
JAZZ
---
V/A- THE NRK SESSIONS: SOUL, AFRO-JAZZ AND LATIN FROM THE CLUB 7 SCENE LP (faitiche, germany)
21.98usd/13.86gbp/17.03eur/2155jpy (approx)
*In 1970, Norway had a population of just over 3.8 million people, with a record market in accordance to that number. Genres such as soul, afro-jazz and latin were rarely recorded and therefore The Norwegian National Broadcasting Bureau (NRK) played a pivotal role for the music milieu. Since the bands didn't have any records for NRK to play, NRK gave them studio time to record music they could broadcast. Hence, it exists recordings of artists that you never knew even existed.
The artists represented on this release were all connected to Club 7 that existed from 1963 to '85 on different locations in Oslo. The name suggested that the intentions of the club were more than just sex and it soon became the stage for all experimental art forms in Norway. In the early days the scene was all about jazz, but soon opened up to R´n´B, psychedelica, blues, reggae and folk music. An important factor in this development was Earl Wilson, an actor from New York who in 66´ formed the first Norwegian R´n´B band, Little Earl and The Sapphires. After breaking up the group, Earl put together The Club 7 Explosion, which became an institution at the club under different names such as Little Earl & The Road Band and The Band No Name. After seeing the huge cues the band made, the management realized that R´n´B music was the new money. Karin Krog was a part of the early jazz scene but started experimenting with R´n´B after meeting the singer and pianist Arild Wikstrøm and later the R´n´B band Public Enemies at the club. Here she also met Fred Nøddelund, almost just a kid at the time, who convinced Karin to record and perform some of his arrangements, inspired by West Coast pop and soul. The cousins Magni and Geir Wentzel were both Club 7 regulars. Magni was educated as a classical guitarist in Spain and focused both on the jazz and folk scene while the pianist Geir was a pioneer on the R´n´B scene with his own orchestra and band Wentzel. He was set to record Norway's first R´n´B LP when his collaborator suddenly died in a car crash. Theband Kjellerrockjazzbandet consisted of some of Norway's most talented jazz and pop musicians from the groups Sapphires and Dream, and like all Club 7 musicians they played in a dozen different constellations a month. They got their name from Club 7's director Attila Horvath, who one day needed to name the group for an ad in the paper, and the name stuck. But it wasn't only Norwegian groups that played Club 7. The booking list is filled with big international names like Nina Simone or Keith Jarrett, and it wasn't unusual that the guy sitting in the corner sofa next to you was Zappa or Sean Connery. One of the bands that used to visit was The Modern Sound Quintet, an afro-jazz group with musicians from the Caribbean, living in Copenhagen. They worked as session musicians and played clubs in Scandinavia and one of the regular stops was Club 7. Two mainstays on the club's afro-jazz scene were the bands E´Olen! and Tamma, both with Gambian percussionist Miki N´Doye as backbone.Tammarefers to a talking drum from West Africa and the band was influenced by African folk music, Fela Kuti and Scandinavian jazz. The band eventually got so good at their craft that they went to tour Gambia.
Both the NRK studio productions and Club 7 fell apart during the mid eighties. Club 7 went bankrupt and the new standardized musician wages made NRK refrain from using self produced music in the broadcasts. Since Club 7 never managed to get their own recording equipment or label running, we are lucky they took the trip to NRK to record the only documents existing of one of Scandinavia's most vibrant music scenes in the 70s.
FOLK, BLUES AND ROOTS
---
KAREN DALTON- IN MY OWN TIME: DELUXE VERSION LP/7" (light in the attic, usa)
21.98usd/13.86gbp/17.03eur/2155jpy (approx)
*Unavailable in LP format for some years now, we are proud to present a special, hand-numbered third printing of this sought after album. This fantastically packaged release features: A bonus 7" single featuring 'Something On Your Mind' as well as an unreleased alternate mix of 'Katie Cruel'; 180-gram vinyl; Audio remastered from the original tapes; Hand numbered, old school tip-on jacket. First vinyl reissue. Remastered from the original master tapes. Liner notes by Lenny Kaye (Nuggets, Patti Smith), Devendra Banhart, and Nick Cave. The late Karen Dalton has been the muse for countless folk rock geniuses, from Bob Dylan to Devendra Banhart, from Lucinda Williams to Joanna Newsom. Recorded over a six month period in 1970/71 at Bearsville, In My Own Time was Dalton's only fully planned and realized studio album. The material was carefully selected and crafted for her by producer/musician Harvey Brooks, the Renaissance man of rock-jazz who played bass on Dylan's Highway 61 Revisited and Miles' Bitches Brew. It features ten songs that reflected Dalton's incredible ability to break just about anybody's heart -- from her spectral evocation of Joe Tate's 'One Night of Love,' to the dark tragedy of the traditional 'Katie Cruel.'
V/A - SWAMP MUSIC VOL.1: LES FLEMMES D´ENFER, FLAMES OF HELL BEST OF CAJUN & ZYDECO TRADITION CD (trikont, germany)
19.98usd/12.60gbp/15.48eur/1959jpy (approx)V/A - SWAMP MUSIC VOL.2: JEWELS OF CAJUN MUSIC, DOWN HOME MUSIC FROM SOUTH LOUISIANA CD (trikont, germany)
19.98usd/12.60gbp/15.48eur/1959jpy (approx)V/A - SWAMP MUSIC VOL.3: KINGS OF ZYDECO, BLACK CREOLE MUSIC FROM THE DEEP SOUTH CD (trikont, germany)
19.98usd/12.60gbp/15.48eur/1959jpy (approx)V/A - SWAMP MUSIC VOL.4: MODERN CAJUN LOVERS, MUSIC OF THE BAYOUS & FRENCH ROCK´N´ROLL CD (trikont, germany)
19.98usd/12.60gbp/15.48eur/1959jpy (approx)V/A - SWAMP MUSIC VOL.5: KRAZY KATS / LOUISIANA SWAMP-ROCK & POP CD (trikont, germany)
19.98usd/12.60gbp/15.48eur/1959jpy (approx)V/A - SWAMP MUSIC VOL.6: PRENDS TON COURAGE, EARLY BLACK & WHITE CAJUN CD (trikont, germany)
19.98usd/12.60gbp/15.48eur/1959jpy (approx)V/A - SWAMP MUSIC VOL.7: LEGENDS OF ZYDECO, THE OLD SCHOOL STRIKES BACK CD (trikont, germany)
19.98usd/12.60gbp/15.48eur/1959jpy (approx)V/A - SWAMP MUSIC VOL.8: BLACK CREOLE SOUNDS, YOUNG ZYDECO DESPERADOS CD (trikont, germany)
19.98usd/12.60gbp/15.48eur/1959jpy (approx)V/A - SWAMP MUSIC VOL.9: NEW TRAIL RIDERS, THE BIG CAJUN SQUEEZE CD (trikont, germany)
19.98usd/12.60gbp/15.48eur/1959jpy (approx)
*Forcibly expelled from their adopted Canadian homeland French settlers ended up in Louisiana, where they intermarried and absorbed the local musical forms. The result was a fiery, convoluted and infectious hybrid guaranteed to move your body and feet. The black form, zydeco, takes the two-steps and waltzes and mingles them with Texas blues. Amadee Ardoin cries the blues with the best of the Delta pioneers. Over time, the music adapted to changing fashions and absorbed elements of rhythm and blues, boogie and even rock ´n´ roll. Whether you´re into the root tradition of Cleoma Falcon or the swamp pop of Johnnie Allan; the wild elemental fiddling of Dennis McGhee or the bluesy accordion of Nathan Abshire; the old style music of Octa Clark or the soul influenced Cookie and the Cupcakes, this series caters to every taste.
GLOBAL SOUNDS
---
TONY ALLEN- AFRO DISCO BEAT 3LP (vampisoul, spain)
41.98usd/26.47gbp/32.52eur/4117jpy (approx)TONY ALLEN- AFRO DISCO BEAT 2CD (vampisoul, spain)
27.98usd/17.65gbp/21.68eur/2744jpy (approx)
*Complete 70s anthology of the drummer and music director of african superstar FELA KUTI's band AFRICA 70, from 1968 until 1979, the creators of a new style called "Afrobeat" one of the (if not THE) hipest rhythmic music styles of the 70s. This monster pack includes Tony´s first four solo albums: Jealousy (´75), Progress (´76), No Accomodation for Lagos (´78), and No Discrimination (´79). The first three produced by Fela Kuti himself and with Africa 70, the last one with Tony´s band The Afro Messengers. Complete extensive liner notes inside.
Mild-mannered, but iron-willed, Tony Allen is the co-creator of afrobeat, and one of the most distinctive and in-demand drummers on the planet. No one swings like this Nigerian rhythm man – with that amazing, loose-limbed, poly-rhythmic technique that has powered some of the funkiest and most challenging dance music ever created.
Best known for his involvement with the late, great Fela Kuti, Tony Allen is very much more than Fela's – or anyone else's – drummer. Bandleader, composer and husky rapping vocalist, Tony Allen has recorded a string of groundbreaking solo albums since parting company with Fela in 1978 – sides that draw together African rhythm, funk, jazz, soul and hip hop. His inimitably propulsive skinwork has enhanced the work of an amazing range of artists, from afro-giants Manu Dibango, Ray Lema and Sunny Ade to British-Indian songstress Susheela Raman and Californian rock-rappers Spearhead.
But now after two decades of fusion adventures, Tony has come home, returning to his roots in one of the world's most steaming capitals of rhythm, for his most powerful and personal album to date, 'Lagos No Shaking'.
The recent upsurge of interest in afrobeat has seen this music drawn into every conceivable kind of crossover encounter, from endless dance remixes to hip hop and reggae collaborations. But 'Lagos No Shaking' is a return to core values: a testament to the fact that afrobeat is best served straight – hot, hard and percussion-heavy.
Tony Allen grew up surrounded by rhythm: the local palm-wine and juju sounds loved by his motor mechanic father, and the pan-African, big-band highlife then sweeping the clubs of Africa – exemplified by the great Ghanaian bandleader E. T. Mensah. The young Tony developed an obsession with drums. But opportunities to get near a kit were few and far between in 1950s Lagos. He made his professional debut at the age of 18, while working as a radio technician, playing claves with Sir Victor Olaiya – self-styled Evil Genius of Highlife – and his Cool Cats. When the regular drummer left, Tony was handed the sticks. He went on honing his technique with Negu Morris & the Heatwaves, the Nigerian Messengers and the Western Toppers Highlife Band; his role models Art Blakey and the brilliant Ghanaian drummer Guy Warren aka Koffi Ghanaba.
Then, in 1964, Tony was invited to audition for a band called Koola Lobitos, led by a young Nigerian just returned from music studies in London, named Fela Kuti. Fela's influence on the young drummer was incalculable. But then so was Tony's on Fela. Here was exactly the musician Fela had been looking for: capable of fusing jazz and highlife sensibilities and sounding, as Kuti put it, 'like five drummers at once'. If Fela was afrobeat's mind and mouth, Tony Allen was its arms and legs, his webs of cascading off-beats endlessly powering the music forward.
Allen split with Fela in 1978 – citing the bandleader's lack of care for his musicians. He relocated to Paris in 1980, involving himself in an amazing diversity of collaborative projects over the succeeding decades.
FELA-RANSOME KUTI- LAGOS BABY: 1963-1969 3LP (vampisoul, spain)
41.98usd/26.47gbp/32.52eur/4117jpy (approx)FELA-RANSOME KUTI- LAGOS BABY: 1963-1969 2CD (vampisoul, spain)
27.98usd/17.65gbp/21.68eur/2744jpy (approx)
*Fela Kuti (1938-1997) was the first and brightest African super star, and a music genious of colossal dimensions, considered by many the unrivalled king of African music for more than 30 years. What Vampisoul has the inmense pleasure to offer, as part of our ongoingg African sonic exploration (Tony Allen, Orlando Julius, Highlife collection and more to come), is the musical birth of a MYTH and GIANT of world's music.
In 1970 Kuti changed his name from Fela Ransome Kuti to Fela Anikulapo Kuti ("Anikulapo" being a yoruba name meaning "he who carries death in his pouch"), and radicalized his music (inventing Afro-Beat!) and his vision of the world, joining forces with the Black Panther Party, forming the Kalakuta Republic (a commune which he declared independent from the Nigerian state), creating his own revolutionary political party "Movement Of The People", and rebelling against the military regime of Nigeria.
What we're focusing here into, though, is what Kuti did in the 60's, between 1963 and 1969, years before naming his band Africa 70 and becoming the first african music rebel. After staying in London between 1958 and 1961, where he studied at the Trinity College of Music, and prior to his first visit to the States, when he knew about the black power movement, Fela was back in his Nigeria home with his band The Koola Lobitos serenading nightclubbers with jaunty highlife jazz and afro soul music. What you can hear in this compilation is Fela Ransome Kuti (not Anikulapo) and His Koola Lobitos, doing an irresistible, torrid and infectious rhythmic mix of West Africa's Highlife music, jazz, soul and funk.
Licensed from The Fela Kuti Estate and Premier Records, this deluxe Vampisoul package, available both on double CD set and triple vinyl LP, features extensive notes by African specialist Max Reinhardt and artwork by artist Victor Aparicio. The vinyl version consist on two 12" LPs, and one special 10" LP, exact reproduction of Kuti's legendary 1966' "Afro Beat On Stage, recorded Live At the Afro Spot (PLP001)", with all the same songs, in its own jacket with original artwork, and liner notes!
V/A- HIGHLIFE TIME 2LP (vampisoul, spain)
29.98usd/18.91gbp/23.23eur/2940jpy (approx)V/A- HIGHLIFE TIME 2CD (vampisoul, spain)
27.98usd/17.65gbp/21.68eur/2744jpy (approx)
* Highlife, dance music played mostly in Ghana and Nigeria, represents one of the century's first fusions of African roots and western music, and before 1970 it ruled dancefloors across much of West Africa. The story of West African big-band Highlife is the story of West African independence itself. From its early roots in church music, old African song forms, sea shanties and military brass bands to the orchestra podiums of the slickest nightclubs and concert halls of Lagos and Accra, Highlife has charted the growing confidence of a proud and gifted people casting off the shackles of empire: a people ready to live the High Life. Accra's E.T.Mensah was the pioneer, but Lagos was not far behind, with superstars such as Roy Chicago, Rex Lawson and Dr. Victor Olaiya performing to packed dancefloors where, unusually for West Africa, ethnicity didn't matter – Igbo people danced with Hausas, and Efik guys with Yoruba women. West Africa was prosperous, there was work for all – and for several glorious years, Highlife was the soundtrack for the good times. In 1967 the tragic Biafran War wrought three years of misery in eastern Nigeria, but soon after Highlife came to the rescue, the 70s music of legends such as Stephen Osita Osadebe helping to heal the scars as only music can.
In our collection you'll find all of these Highlife stars and more, from the most celebrated to the obscure one-hit wonders. Not content with just churning out material available from European and American catalogues, Vampisoul journeyed to Lagos, scoured the record crates, dusted off the forgotten mastertapes and started afresh. As the radio DJs used to say back then: "People, Highlife is King! Long live Highlife!"
Available on 2CD and 2LP formats, both with complete and informative essay by African music authority John Armstrong.
REGGAE AND DUB
---
V/A- SUMMER RECORDS ANTHOLOGY 1974-1988 2LP (light in the attic, usa)
21.98usd/13.86gbp/17.03eur/2155jpy (approx)
*First anthology of this legendary roots reggae label. Remastered from the original tapes. For many locals and traveling Jamaican musicians, Jerry Brown's Malton, Ontario-based Summer Sounds Studios -- known as Canada's answer to Lee Perry's Black Ark -- was a creative haven that tapped deep into the depths of universal reggae consciousness. Located just outside of Toronto, the label fired their first shot in 1974 with Johnnie Osborne's 'Sun Rise' backed with the heavenly bounce of 'Love Makes the World Go Round' (co-produced by Brown's one-time collaborator and Half Moon Records founder, Oswald Creary). Throughout most of the '70s, Canadian-produced reggae music was a commercial non-entity, bar a thriving underground scene of ex-pats who simply did what came naturally to them in small studios and private dances. The records mostly sat unnoticed amidst the steady flow of JA product in the gaggle of independent record shops in Toronto that catered to the West Indian population. This sleeping giant will rest no more. Over the years, a veritable who's-who of reggae music legends passed through Brown's now-defunct basement studio, wired by none other than Prince (now King) Jammy: Jackie Mittoo, Willi Williams, Noel Ellis, Johnnie Osbourne, Stranger Cole, Leroy Sibbles, and Carl Dawkins to name a few. One by one they recorded the otherworldly tracks that form the cornerstone of Light In The Attic's Summer Records Anthology 1974-1988. Compiled and annotated by Jamaica-Toronto series producer, Sipreano (aka Kevin Howes) along with art direction by Vincent Cook (2 Step/Sandinista, Tokyo), this project is a testament to the dedication and persistence of Jerry Brown and his masterful sonic vision.
NOEL ELLIS- NOEL ELLIS LP (light in the attic, usa)
17.98usd/11.34gbp/13.93eur/1763jpy (approx)
*restocked… Noel is the son of legendary Studio One/Treasure Isle recording artist Alton Ellis, and this self-titled debut was recorded in Toronto in 1979 by studio wizard Jerry Brown for the pioneering Summer Records -- often cited as Canada's answer to Lee Perry's Black Ark Studios. This latest platter serves as the third release in the Jamaica to Toronto seven album series; following Wayne McGhie & The Sounds Of Joy (2005), and the recently released deluxe anthology Jamaica to Toronto: Soul Funk & Reggae 1967-74. Noel Ellis features six dub-loved, heavy yet ethereal tracks, with contributions from OG reggae maestros Jackie Mittoo, Willi Williams, and Johnny Osbourne. The eponymous classic lost full length includes the hugely influential version of 'Rocking Universally,' which was recorded by The Clash as 'Armagedion Time.' The poignantly autobiographical 'Memories' (about Noel's upbringing in Jamaica) is a highpoint as well. 'Stop Your Fighting' was a universal anti-materialism/war plea that we should still heed today, while 'Marcus Garvey' was delivered in Noel's playful style, despite a solemn rallying cry of 'Africa It Must Be Free.' Noel Ellis evoked a transcendent majesty, and the album's economical performances were a blessing compared to certain overproduced recordings of the era. Tasteful keys, varied percussion, essential echo, conquering dub changeovers, and Noel's impeccable mic control gave an otherworldly twist to Summer's remarkable drum and bass sound. It was an end-to-end burner for midnight tokers and cool rulers alike.
JACKIE MITTOO- WISHBONE LP (light in the attic, usa)
17.98usd/11.34gbp/13.93eur/1763jpy (approx)
*restocked… Black, bold and beautiful, the joyous reissuing of Jackie Mittoo's extra-rare Canadian debut Wishbone is the fourth and perhaps most anticipated release in Light In the Attic's ongoing Jamaica to Toronto series. Wishbone's 12 songs reach far beyond the island rhythms of reggae and into the realms of stone cold soul, funk, gospel and R & B -- an indication of the eclectic sounds that ruled the action-packed live music scene of Toronto in the day. Ranging from the entrancing Jamaica-meets-Santana vibe of 'Grand Funk' to the undeniable percussive bounce of 'Groovy Spirit,' while 'Soul Bird' sounds like an upbeat Jimmy Smith grinder, as the keyboard king takes us on an orchestral baroque/mod journey with the organ/harpsichord fuelled 'Steeple in the Snow.' Sweeping, ebullient Gospel-tinged reggae comes courtesy of the vocal-strings-and tings 'Love of Life,' and the cool rocksteady beat of the maestro's 'Mother Funk.' As one of the first Jamaican-Canadian albums to hit the '70s marketplace, Wishbone was a pioneering move from a recent immigrant.
HOUSE, TECHNO AND DISCO
---
SIMIAN MOBILE DISCO- RUN 12" (white label, uk)
13.98usd/8.82gbp/10.83eur/1371jpy (approx)
*Following on from LCD Soundsystem's 45:33. S.M.D. also delivered music for a Nike campaign. And the boys decided to produce some exclusive alternative versions which would be more useful for a spot of dancefloor.So, here you have it, four killer interprertations randing from nu-rave to really good house and techno versions. The first track is actually a total nice track which falls somewhere between Black Dog/Plaid with its play full melodies and the solid club base of what we already know of Simian Mobile Disco. Limited edition vinyl only!!!
LOCO DICE- PIMP JACKSON IS TALKING NOW 12" (desolat, germany)
15.98usd/10.08gbp/12.38eur/1567jpy (approx)
*Desolat x is a new desolat vinyl only series. The most popular club tune of loco dice's fabulous 7 dunham place 3xlp and cd comes with new extended versions, instrumental and acappella. clear vinyl.
SEBBO- WATAMU BEACH: MORITZ VON OSWALD REMIX 12" (desolat, germany)
15.98usd/10.08gbp/12.38eur/1567jpy (approx)
*shop favorite restocked… Sebbo is one of the first German techno DJ 's and he is well known for his long deep sets. His track Watamu Beach sweeps through atmospheric pressure,with quite a few delays and extreme visibility, it's a straight-forward dancefloor track. On the flip, sir Moritz von Oswald takes his renowned sense for spatialdynamics and the careful gradiation of sound, and sculpts Watamu Beach into a whole new vista. Von Oswald ´s expedition to Watamu Beach eventually grows more mysterious and primeval,and as the sea tide of beats rolls back,slips further and further into the dub-techno fusions wich he pioneered himself.
RICK WADE- HARMONIE PARK REVISITED VOLUME 3 12" (harmonie park, usa)
15.98usd/10.08gbp/12.38eur/1567jpy (approx)
*Part 3 in the Rick Wade Revisited series! These are classic cuts, previously released on original Deep House labels from the 90's including Harmonie Park, M3, Elevate, Music Is tec. On this ep you'll find the classic house cuts "Angry Pimp" & "Grimm". "Long Walk" is exclusive to this release and has never been released on vinyl before.
ARNE WEINBERG- IMPETUS 12" (matrix, germany)
15.98usd/10.08gbp/12.38eur/1567jpy (approx)
*Arne Weinberg remains true to form with his second Matrix release entitled "Impetus." Weinberg's trademark of beautifully crafted, deep and introspective Detroit techno is evident on tracks like "The Innermost Thoughts" and "Impetus" while he explores more upbeat and danceable themes with "Farcasting" and "Shattered." The opening track "Farcasting" could easily be mistaken for a long lost Kenny Larkin gem! Weinberg remarkably creates an EP that will appeal to both your body and your mind.
JOHN CONSEMULDER- REWIND TO START 12" (moods and grooves, usa)
9.98usd/6.29gbp/7.73eur/978jpy (approx)
*restocked… Dutch producer John Consemulder comes up with a strong moody female vocal cut that's driven by a throwback KMS-styled bassline and stripped-down drumwork.
DRIVETRAIN- BONNE SOIRÉE 12" (moods and grooves, usa)
9.98usd/6.29gbp/7.73eur/978jpy (approx)
*restocked… the uptown house groovers continue, more for the armani set than the american apparel crowd… A1. Moondance; A2. Acid Love Pt. 2; B1. Bye Bye; B2. Eternal Treasure.
MR. G- THE TOLERANCE 12" (moods and grooves, usa)
9.98usd/6.29gbp/7.73eur/978jpy (approx)
*restocked… the uptown house groovers continue… A. John Tejada remix; B. Pirahna Head alternate remix.
G FLAME & MR G- GIVE 'N' TAKE 12" (moods and grooves, usa)
9.98usd/6.29gbp/7.73eur/978jpy (approx)
*restocked… essential detroit deep house grooves… A1. Swing Crewz II; A2. G's D Sound Dub; B1. Pulsez.
BRIAN HARDEN- INSTINCTIVE STATE 2LP (moods and grooves, usa)
13.98usd/8.82gbp/10.83eur/1371jpy (approx)
*restocked… Brian Harden is one of todays rising stars from Detroit, Moods and Grooves finally deliver his much anticipated debut album. With production credited to Brian and Mike Grant (Detroit Beatdown, and one of Detroit's hottest producers) you know the music is going to be high class. Opening with the sublime 'Missing You' the album hits a high point straight away, piano and vocal go together to create a smooth opener that could have been produced anytime in the last 10 years, timeless, not dated. Next check 'Zion' for a bit of Roy Ayers vibes over a tight house beat giving a proper late night feel to the track, lush. And for some new school Detroit action check 'Crazy Talk', probably the best and deepest track on the album, almost Vladislav Delay noises over deep, deep beats, a real house cut for 2003. Detroit upholds its reputation to the max, smooth. --boomkat
GENE HUNT- INSPIRE REMIXES 12" (moods and grooves, usa)
9.98usd/6.29gbp/7.73eur/978jpy (approx)
*restocked… the uptown house groovers continue… Jazzy GU remix & stripped-down Chicago remix by Abicah Soul.
GLENN UNDERGROUND- BACK TO THE BASIC PT.1 12" (moods and grooves, usa)
9.98usd/6.29gbp/7.73eur/978jpy (approx)
*restocked… the deep house movers keep on coming… Smooth driving jazzy deep Chicago house grooves.
V/A- SOUL: OFTEN IMITATED, NEVER DUPLICATED 12" (moods and grooves, usa)
9.98usd/6.29gbp/7.73eur/978jpy (approx)
*restocked… previousely unreleased, killer uptown deep house tracks…A1. Brian Harden - Nubian Shuffle; A2. Mike Grant - Late Night; B1. Alton Miller - First Light; B2. Brett Dancer - Delayed Reaction.
V/A- THESE NEW CATS FROM DETROIT 1 12" (moods and grooves, usa)
9.98usd/6.29gbp/7.73eur/978jpy (approx)
*restocked… New EP of winners from the Moods & Grooves label. Pinky 2 Dye 4 get the ball rolling with ''Understanding Neith'', an intricate late night house pleaser that has all the markings of classic Detroit techno, with a killer bassline and sublime strings the key players. ''We Go Way Back'' sees Javonette dishing up some quality late night house, filtered to perfection with swirling synths and a mellow vocal and bassline. On the flipside, A Squared goes for the late night crowds also, but gears his ''Perception'' track for the jazzy, deep bass lovers out there. Jeff Pilon completes this strong quartet of cuts with ''Level 7'', combining great strings, deep chords, funky bass, and shuffling house beats with great aplomb.
HIEROGLYPHIC BEING- THE BATHROOM SESSIONS SELECT 12" (morphine, italy)
15.98usd/10.08gbp/12.38eur/1567jpy (approx)
*The 'Bathroom Sessions' material can be considered as Jamal Moss' more Experimental; Pure and raw acid tracks, roughly recorded and released only on a very limited CD. Since then, there has been massive demand from music lovers for some form of vinyl pressing of this material. Morphine Records have done the honorable thing and selected tracks for release on this killer 12înch. All tracks have been remastered and tuned to kick extra hard on the floor. The Raw Soul Revolution continues!
PIERRE'S FANTASY CLUB- FANTASY GIRL 12" (sro, usa)
11.98usd/7.56gbp/9.28eur/1174jpy (approx)
*restocked… Original Chicago acid house from 1987 from the man who gave you Phuture "Acid Trax", and too many others. This release features all the tracks from the original pressing and includes the very sought after "Acid Mix", and the acapella that has not appeared on any reissues. A1 Fantasy Girl (Radio Mix) A2 Fantasy Girl (Acid Mix) B1 Fantasy Girl (Club MIx) B2 Fantasy Girl (Acapella).
KAOS- ON THE BOAT 12" (terranova, germany)
13.98usd/8.82gbp/10.83eur/1371jpy (approx)
*restocked… Berlin-based DJ Kaos has been producing twisted disco tunes for a number of years and has been an integral part of the Berlin underground scene. Last year's single 'Cerebral Tremolo' was released by NYC's Rong, but was also picked up by Parisian tastemakers, Kitsuné, and his newest single 'Panopeeps' features a killer remix by Shit Robot. His turn at remixing has proved fruitful as well, including work for Rodion, Tom Vek, !!!, Roxy Music, and New Young Pony Club. He has also been part of the Faith Recordings 'Collectors Series' mix CDs, with 'Danse, Gravite Zero' which he co-produced with Sal Principiato, of the legendary Liquid Liquid. His latest Project called 'Bingo Volume One' and features various edits of the good old times. Expect nothing short of amazing, with a range from acid techno to true-blue disco. The vocal version is featuring Xavier Othello Smith, who had a big hit in the UK recently.
MATT DUBSPUN- BRIDGED DISTANCE 12" (vibenotic, usa)
9.98usd/6.29gbp/7.73eur/978jpy (approx)
*Brand new EP from Chicago's Matt Dubspun! Classic sounds of Roland TR-707, 808, 909 beating under deep chords and melodies; the raw elements of early Chicago house and Detroit techno.
M.I.A.- PAPER PLANES 12" (xl, uk)
9.98usd/6.29gbp/7.73eur/978jpy (approx)
*limited edition uk single featuring great dfa remix on the flip… With the phenomenal success of 'Paper Planes' in the U.S (over a million copies sold!) and the ubiquitous TV adverts loaded with the insanely catchy melody demand for this track has reached fever pitch. Killer tune, killer remix!
GIFT CERTIFICATES
---
gift certificates are always available in any denomination and come in a envelope ready to be stocking stuffed, slipped into pockets or dispensed in any way you see fit. they can be paid for in cash, credit card (visa, master card or discover) or paypal in person, phoned in or via email. gift certificates not paid for in person can either be mailed to you, or we can keep it in shop if the recipient plans to use it for mail-order.
CURRENT ADDRESS
---
tequila sunrise records
525 w. girard avenue
(btwn 5th and 6th streets)
philadelphia, pa 19122
SUBWAY: blue or orange line to girard ave TROLLY: 15 to 5th street BUS: 57 to girard/3rd-4th st; 47 to girard/7th-8th st.
MAP
t/us: 1215 965 9616
t/uk: 0203 004 8357
e:
ajv@tequilasunriserecords.com
u:
www.tequilasunriserecords.com
m:
www.myspace.com/tequilasunriserecords
b:
www. tequilasunriserecordshop.blogspot.com
f:
www.brownstoner.com/brooklynflea/
HOURS
---
monday: closed
tuesday: 12:00-6:00pm/est
Wednesday: 12:00-6:00pm/est
thursday: 12:00-7:00pm/est
friday: 12:00-7:00pm/est
saturday: 12:00-6:00pm/est
sunday: 12:00-6:00pm/est
---