NEW ARRIVALS AND RESTOCKS
FRIDAY, NOVEMBER 14
---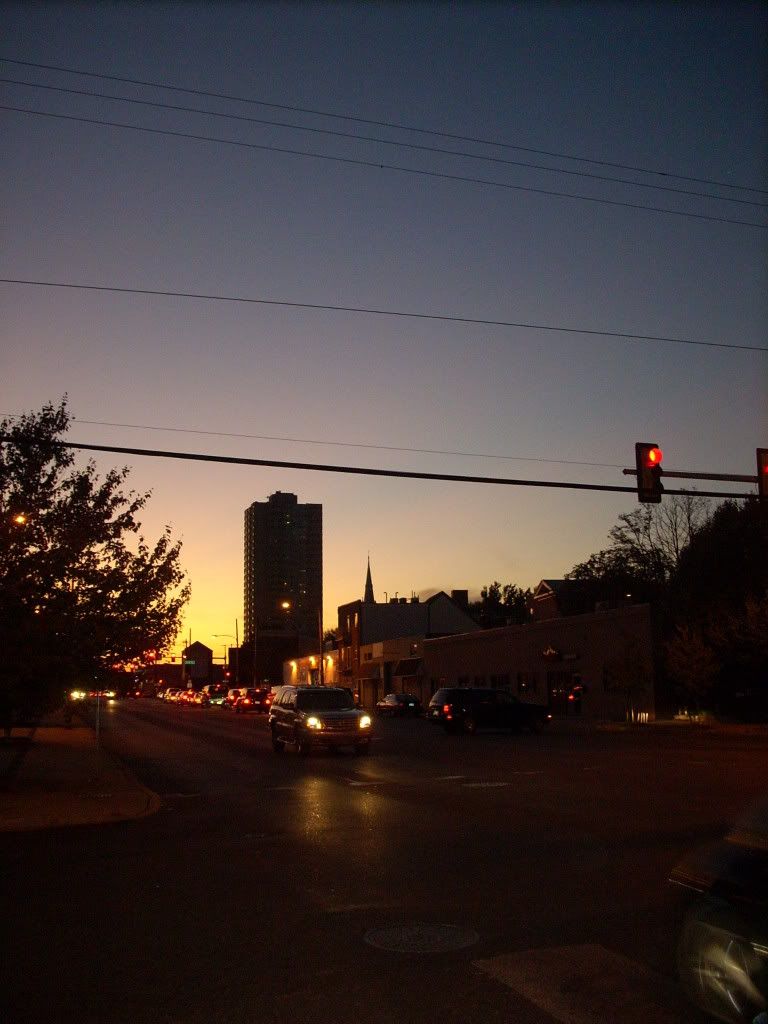 thanks for looking.
weeeelll… as turns out, i'm NOT moving the shop. i wasn't crazy about a couple of the lease requirements and thus decided to stay put up here in north philly! that said, the 12" sale is STILL ON and there's still plenty of good deals to be had! speaking of good deals, there's a good deal of new and restocked titles this week… check em out below… sooo many good things, it's hard to highlight any one, you just gotta come on down and check em out for yrself! also, i'm in the process of assembling the new jack rose lp (release date: 11-25-08… i'll have a handful for sale in the shop and via the web-site, but stores should contact
forced exposure
for wholesale copies), so please excuse the current mess of boxes in the shop… anyhow, how to see you soon!
gracias
anthony
as always, many of the titles are in very limited quantity, so if you're interested in anything listed below, feel free to call or email me, I will gladly hold items for up to a week.
prices do not include shipping and handling. for those of you shipping within the continental united states I offer a 5.00usd flat shipping rate for any amount of records and/or compact discs. shipping cost for international orders are calculated on an order by order basis. payments for orders can be made via
paypal
or with a credit card by telephone between 12-6pm/est.
i also offer bike messanger service via timecycle couriers. for the low cost of 10.00usd i can deliver any amount of records and/or cds you wish to purchase to your center city philadelphia location (this includes some parts of south, west and north philadelphia) within two hours (and for those of you who need your records even faster, we also offer 'rush' service for the low flat rate of 20.00usd for any amount of records/cds delivered to you within one hour). of course, we are still more than happy to ship records via the usps within philadelphia. as with the international shipments, orders placed before 5pm/est will ship out that evening and should reach their destination by the following day.
PICKS OF THE WEEK
---
V/A- ÀWON OJÍSÉ OLORUN: POPULAR MUSIC IN YORUBALAND 1931-1952 CD (savannaphone, uk)
13.98usd/9.41gbp/11.16eur/1342jpy (approx)
*2007 release, from the same label that released another shop favorite… delta dandies: dance bands In nigeria 1936-1941, in stock for the first time… this, the first release on savannaphone, highlights the many sounds from Yorubaland from the '30s to the early '50s. Yorubaland is a huge area of tribal land covering western Nigeria. The songs on this CD give a strong hint of the music to come from this rich and diverse nation. CD comes packed with historical data and photography.
V/A- MIRROR OF THE FUTURE 3X12" (harthouse, germany)
27.98usd/18.84gbp/22.33eur/2686jpy (approx)
*Electronic Injection and Active Agent had been more than simple label compilations where just a cross section of artists added a track. Harthouse is setting a really high standard since their relaunch last year. The sound parts are a pretty good match, interlock and have a quite reasoned basis. Harthouse has been one of the most important electronic institutions for the last fourteen years with names around as Sven Väth, Alter Ego, Der Dritte Raum, Spicelab, Hardfloor or Resistance D. -- to name a few. Therefore it's not surprising that as a corollary the Mirror Of The Future shows you the meaning behind Harthouse! Mirror Of The Future is the new groundbreaking composition from Harthouse -- highly epidemic and instantly causes addictive behavior. The wisely assorted collection of artists is a clue for how high the bar has been raised and you can look forward to the adverse effects. Quite varied artists unify within a incomparable fusion which resembles a suspenseful myth. Mirror Of The Future quickly dispreads through the whole body and lets appear everything in a clearer, more powerful and detailed way than one is accustomed to. This triple vinyl is a mixture of techno and minimal as you have rarely heard before! Within an hour the pearls get connected between minimal and techno-sounds and closes the necklace which stands for the concept of the whole compilation. Der Dritte Raum, Hardfloor, Braincell, ADJD, Spicelab, Dachshund, Anderson Noise Scan X, Gámez and many more aim at bulls eye and definitely hit it!
IMANE HOMSY- LORD KANUN CD (institute du monde arabe, france)
21.98usd/14.80gbp/17.54eur/2110jpy (approx)
*been wanting to stock this amazing french label for a while now… Imane Homsy, kanun and vocal. The kanun is traditionally used to accompany singing. It repeats the musical phrase and is played with two fingers. Here, we see it in a new light: accompanist-interpreter-soloist on a par with any singer. The kanun as a 'complete' instrument, in fact, revealed in all its glory by Imane Homsy and the ten fingers technique developed by her, a technique that conjures up new ambiences and colors. The kanun has at last found the place it deserves at the heart of the classical Arab orchestra.
V/A- SHBAHOTH: IRAQI-JEWISH SONG FROM THE 1920'S CD (renair, uk)
21.98usd/14.80gbp/17.54eur/2110jpy (approx)
*another release i've been trying to stock finally makes the update… limited copies left of this incredible selection from 1920s Iraq, a perfect companion piece to Honest Jon's Give Me Love. Selected from 78 RPMs collected by Julian Futter. Includes Sides by the singers Hagguli Shmuel Darzi, Selim Daoud, Yishaq Maroudy and Shlomo Mouallim & the Israelite Choir. Fifteen tracks.
HARD ROCK AND PSYCHEDELIC
---
ERKIN KORAY- ERKIN KORAY LP (turkuola, germany)
32.98usd/22.20gbp/26.32eur/3166jpy (approx)
*edition of 500 lp's, legal pressing of seminal Turkish rock legend, Erkin Koray. Tracklist: Side A1. Silinmeyen Hatiralar 2. Yalnizlar Rihtimi 3. Öksürük 4. Sevdiğim 5. Hayat Bir Teselli. Side B1. Sanma 2. Ay Bir Tane 3. Ankara Sokaklari (original version) 4. Sevince 5. Gönül Salincağinda (original version). This has essentially the same catalog number as the previous Silinmeyen Hatiralar LP, but is a different album entirely. Classic mid-70s material, but not further info seems to be available.
ERKIN KORAY- SILINMEYEN HATIRALAR LP (turkuola, germany)
32.98usd/22.20gbp/26.32eur/3166jpy (approx)
*restocked… Limited edition of 300, 150 gram vinyl. Father of Turkish psychedelia. A great compilation from 1971-1974. Most of the tracks here were not included on Erkin's original LPs and also other compilations issued so far.
CEM KARACA/KARDASLAR- CEM KARACA/KARDAŞLAR LP (turkuola, germany)
32.98usd/22.20gbp/26.32eur/3166jpy (approx)
*restocked… Limited edition of 500, 150 gram vinyl. The reissue of Cem Karaca's the most sought-after debut LP by legendary label Türküola. It is a compilation of his earlier works with the band Kardaslar and 4 works from his previous band Apaslar. The LP is a very good example of Turkish prog psych rock, features a lot of Turkish melodies, and ethnic string instruments.
BARIS MANÇO- BARIS MANÇO LP (turkuola, germany)
32.98usd/22.20gbp/26.32eur/3166jpy (approx)
*restocked… Limited edition of 300,150 gram vinyl. This LP presents the great works of Manco with the band Kaygisizlar and Les Mistigris from 1962-1972.
BARIS MANÇO- DÜNDEN BUGÜNE LP (turkuola, germany)
32.98usd/22.20gbp/26.32eur/3166jpy (approx)
*restocked… Limited edition of 500, 180 gram vinyl. Mostly from Baris Manço's first Sayan LP, this compilation presents the great early works of Manço's career.
GURU GURU- HINTEN LP (wah wah, spain)
27.98usd/18.84gbp/22.33eur/2686jpy (approx)
*Mani, Ax and Uli do it again: Hinten was Guru Guru's second album for Ohr, the follow up to their crazed UFO LP. Recorded in July 1971 at Star Studios (Hamburg) with the help of Konrad Plank, Hinten saw Guru Guru moving away from their trademark freeform jams and into a somewhat more structured and song-based format but still retaining the wild and crazy edge of their debut album. Space is now given to lyrics and spoken-word passages but without forgetting screaming guitar action and space rock tripping. Mani Neumeier delivers some nonsensical lyrics and primitive howls while Ax Genrich indulges is his usual guitar onslaught and debauchery. As crazy as it gets... Guru Guru were truly one of a kind! Strictly limited to 500 copies.
GURU GURU- UFO CD (captain trip, japan)
27.98usd/18.84gbp/22.33eur/2686jpy (approx)
*shop favorite restocked… The first album by Guru Guru in 1970 originally released on the Ohr label. Featuring Mani Neumeier (Drums), Ax Genrich (Guitar) and Uli Trepte (Bass). Historical masterpiece! Reissued with elaborate miniature paper sleeve of the original LP (day-glow + trait ink print, coated gatefold sleeve). 2008 digital remaster version, limited to 1,000 copies.
GURU GURU- HINTEN CD (captain trip, japan)
27.98usd/18.84gbp/22.33eur/2686jpy (approx)
*restocked… The second album by Guru Guru in 1971 originally released on the Ohr label. Featuring Mani Neumeier (Drums), Ax Genrich (Guitar) and Uli Trepte (Bass). Sound engineer: Conny Plank. Reissued with elaborate miniature paper sleeve of the original LP (full color print, coated gatefold sleeve). 2008 digital remaster version, limited to 1,000 copies!
FOLK, BLUES AND ROOTS
---
V/A- FIGHT ON, YOUR TIME AIN'T LONG LP (mississippi, usa)
15.98usd/10.76gbp/12.75eur/1534jpy (approx)
*Compilation of sanctified blues recorded between 1927-1934. This is our sequel to the popular Life Is A Problem LP. Twelve songs of pure guitar-driven gospel. This slab is as melodic as it is rockin'. Features songs by Bukka White, Willie Mae Morris, Bo Weevil Jackson, Kid Prince Moore and more. This is packaged in the old-fashioned tip-on sleeve.
V/A- LAST KIND WORDS: 1926-1953 LP (mississippi, usa)
15.98usd/10.76gbp/12.75eur/1534jpy (approx)
*restocked… second edition with regular printed jacket. Incredibly well compiled '20s-'30s era blues comp. High quality of sound for the time period of its recordings. This compilation is filled with the most accessible blues songs made to be appreciated by enthusiasts and those new to the genre. Features Blind Willie McTell, Memphis Minnie, Geechie Wiley, etc.
CHARLEY PATTON- PRIMEVAL BLUES, RAGS, AND GOSPEL SONGS CD (yazoo, usa)
17.98usd/12.11gbp/14.35eur/1726jpy (approx)
*Charley Patton is considered by many to be the single most important figure in the history of traditional blues as performer, influence and inspiration. The combined power of his vocal and guitar dynamics is unparalleled, and his legacy is an imposing body of powerful and eloquent music. This collection focuses on the wide breadth and scope of Patton's repertoire -- in addition to his unparalleled primitive blues, there are powerful early back-country rags, gospel songs and more. These performances are the Dead Sea scrolls of early black rural music. For this release Yazoo has re-mastered these classic recordings in the finest sound reproduction ever, far surpassing anything done before.
V/A- TIMES AIN'T LIKE THEY USED TO BE VOL.8: EARLY AMERICAN RURAL MUSIC CD (yazoo, usa)
17.98usd/12.11gbp/14.35eur/1726jpy (approx)
*A collection of classic recordings from the 1920s and '30s featuring many all-time great performances of early American traditional music. These two volumes are a fascinating overview of traditional American musical styles from the Civil War to the 1920s including all phases of both white and black genres, fiddle tunes, rags, banjo songs, religious selections, old ballads, blues, etc. Both volumes abound with rarities never appearing before on any reissues. Yazoo's usual high standards of sound quality, graphics, and note are apparent through out.
GLOBAL SOUNDS
---
SOFRITO SPECIALS- TROPICAL DISCOTHEQUE 12" (sofrito specials, uk)
15.98usd/10.76gbp/12.75eur/1534jpy (approx)
*shop favorite restocked… New limited, dynamite four-track 12" from the Sofrito crew. 'Atlantic Conveyor,' 'Sofrito Edit,' 'Disco La Calle,' and 'Calypso Path.' Sultry, slowed-down, synthed-out disco meets Fela in a steel pan dancefloor riot. Not to be missed.
V/A- 1970'S ALGERIAN PROTO-RAI UNDERGROUND LP (sublime frequencies, usa)
24.98usd/16.82gbp/19.93eur/2398jpy (approx)
*restocked again, but not long for this world… don't miss out… This is Raï music from Algeria as you've not heard it before. In the early 1970s, a new group of singers and musicians were operating on the northwest coast, and what they pioneered was a sound that eventually reached worldwide status by the end of the decade; however, their names are relatively unknown to this day outside Algeria. This crucial and defining period of the development of Raï is criminally ignored and overlooked by Algerian music historians and Raï fans. Due to censorship and government-controlled music diffusion, this scene and lyrical style was forced underground and banned from broadcasts, yet slowly built a small following around the seaside cabarets of Wahran (Oran). This period witnessed the rise of artists such as Groupe El Azhar ("The Flowers" group) and Messaoud Bellemou, who can comfortably be considered the godfather of the modern Raï sound. His group, L'Orchestre Bellemou, rewrote a heritage of centuries by using modern instruments and especially the trumpet, which became, during the 1970s, the backbone of the Wahrani genre. Reinterpreting the gasba melodies on trumpet, Bellemou backed singers such as Boutaiba Sghir and Sheikh Benfissa who carried on the lyrical tradition of their forefathers singing about daily preoccupations and problems as well as love affairs, alcohol, or simply owning an automobile! Toward the late 1970s, Cheb Zergui brought a newer ingredient: an electric guitar with a wah-wah pedal. Thankfully, the late 1960s saw the development of vinyl pressing in Algeria. This new industry allowed many small artists including the Wahrani "scene" to record and release singles documenting their repertoire. This compilation is a selection of this proto-Raï scene's vinyl 45s. This LP is limited to a one-time pressing of 1500 copies on 180 gram vinyl and comes in a full-color deluxe gatefold jacket with photos of the musicians and informative liner notes by the man who compiled it, Hicham Chadly.
V/A- JAPANESE TRADITIONAL MUSIC: GAGAKU, BUDDHIST CHANT KOKUSAI BUNKA SHINKOKAI 1941 CD (world arbiter, uk)
18.98usd/12.78gbp/15.15eur/1822jpy (approx)
*First in a series of 78 restorations, this one focuses on gagaku & Buddhist chant. Beautiful, lost-in-time recordings -- produced to perfection from one of the world's greats . In the words of World Arbiter's Allen Evans: Current gagaku sounds brittle, easily cracked, very delicate. And in 1941 they used fewer performers but have a solidity, a weight. They were carrying on a tradition that was part of an immortal empire, a vision of permanence. Four years later it was over." "In 1942, a set of sixty 78 rpm discs documenting the most authentic traditions in Japanese music was privately issued. Due to the war and neglect, few copies survive. This disc marks the beginning of its restoration.
REGGAE AND DUB
---
STEEL AN' SKIN- AFRO PUNK REGGAE DUB 12" (honest jon's, uk)
12.98usd/8.74gbp/10.36eur/1246jpy (approx)
*shop favorite restocked… From the Honest Jon's 'hood -- Ladbroke Grove, late 1970s -- stomping disco, dubwise reggae and regal steel-band. Three-track EP, released in conjunction with EM Records from Japan, who issued the amazing Reggae Is Here Once Again CD/DVD.
DIGITALDUBS FEAT. DUDA DO BOREL- O COMÉDIA VACILOU 7" (man recordings, germany)
9.98usd/6.72gbp/7.96eur/958jpy (approx)
*Digitaldubs is the #1 reggae/dub/dancehall sound system in Rio de Janeiro, Brazil. On their debut 7" on Man Recordings, Digitaldubs presents a fantastic baile funk-dub hybrid track, "O Comédia Vacilou." Legendary MC Duda Do Borel, one of the greatest black voices in Rio baile funk, contributes his outstanding vocals. The flipside presents Duda Do Borel in dub.
DUBSTEP AND FUTURE DUB
---
SHACKLETON- I WANT TO EAT YOU 10" (mordant, uk)
13.98usd/9.41gbp/11.16eur/1342jpy (approx)
*Limited repress of this 2006 release… Big Sam Shackleton (Skull Disco) is back with another dark n' grimey platter. It was clever-clogs Baron Mordant who first released Shackleton's first volley, 'Stalker' on a branded one-sided 7". Shackleton has since gone on to set up his own Skull Disco imprint which has to date released five plates of low-end woe to unanimous fanfare. The Mordant gang chip the keeper on the flip with with a beast of a track that blends '70s German sequencers and the dub-step doorstep. As ever with this label its top quality and limited.
HOUSE, TECHNO AND DISCO
---
THE GLIMMERS- THEME FROM ATLANTIS 12" (diskimo, belgium)
13.98usd/9.41gbp/11.16eur/1342jpy (approx)
*The Glimmers return on vinyl with this epic collaboration with Nordic friends Lindstrom, Prins Thomas, and Kenneth Bager.
THE GLIMMERS- KOBE'S IN COLUMBIA 12" (diskimo, belgium)
12.98usd/8.74gbp/10.36eur/1246jpy (approx)
*restocked… Dubbed out in two sessions by Keith Optimo and then scrutinized by Dave Glimmer somewhere in Scotland.
JAMIE JONES & SIMON BAKER- KASKAZI 12" (get digital music, germany)
14.98usd/10.09gbp/11.95eur/1438jpy (approx)
*Simon Baker and Jamie Jones have been long-time DJs in England's underground electronic music scene, and this is their first collaborative effort. The three versions of "Kaskazi" all invoke a different mood and style, but still retain the original's jubilant flavor. The "Swahili" mix takes the original on a jungle safari, with the shrieks and shrills of nocturnal beasts. The "Emotional Mix" is deeper, with a slow build, lighter vocals, warm chords and fervent strings.
DEEPGROOVE & JAMIE ANDERSON- GHOST TRAIN 12" (klang elektronik, germany)
13.98usd/9.41gbp/11.16eur/1342jpy (approx)
*uk djJs Lee Pattison and Grayson Shipley aka Deepgroove & Jamie Anderson want to party with you. Ghost Train is the perfect soundtrack for those who like it dirty, loud and wild. Even if the crowd tries hard to resist, this record's intransigent sound will turn them into a mad dancefloor-mob. Without any warnings, a straight punch in the face.
KU BO- TURNERMENT 12" (man recordings, germany)
15.98usd/10.76gbp/12.75eur/1534jpy (approx)
*Ku Bo, the new dancefloor oriented project by Vienna's #1 bass scientist Stereotyp, presents two dancefloor shaking tropical-tech bangers. On "Turnerment," Ku Bo collaborates with Sao Paulo-based MC Fefe, who rhymes in Portuguese to Joey Beltram basslines, an irresistible house groove, and crazy Brazilian-influenced beats, all perfectly combined in a hands-up-in-the-air atmosphere. Packed on a straight 4/4 rhythm, the special voice of Joyce Muniz gives an extraordinary sensual seduction to "Mela."
KU BO FEAT. JOYCE MUNIZ- UM KORPO 12" (man recordings, germany)
12.98usd/8.74gbp/10.36eur/1246jpy (approx)
*shop favorite restocked… Ku Bo is a new project by Vienna-based bassmeister Stereotyp. Known for his passion for Brazilian music and Afro beats as well as European club and bass culture, Ku Bo is the best of both worlds. "Rebola" (Portuguese for "shake your booty") features Joyce Muniz singing over a manic, tropical beat and incredible bass sounds that breathe a heavy hi-tech vibe. "Um Korpo" is deep, with dubby chords and a straight 4/4 beat that becomes a manic dancefloor monster.
DIPLO FEAT. DEIZE TIGRONA- BANDIDA/ME CHINGA 7" (man recordings, germany)
9.98usd/6.72gbp/7.96eur/958jpy (approx)
*shop favorite restocked… Deize Tigrona is considered the #1 female baile funk MC from Rio de Janeiro, and "Bandida," backed by "Me Chinga" is 100% original Rio baile funk. The A-side of this 7" is an exclusive collaboration with Philly's Diplo, currently one of the world's hottest producers and DJs. On "Bandida" he fuses the raw energy of baile funk with punk rock riffs. The B-side, "Me Chinga" is produced by DJ Rafael, a long-time Rio de Janeiro baile funk producer.
MADERA LIMPIA- LOCO: DANIEL HAAKSMAN REMIX 12" (man recordings, germany)
15.98usd/10.76gbp/12.75eur/1534jpy (approx)
*Man Recordings and Out Here Records present Madera Limpia, an exciting new band from Guantánamo, Cuba. Their music mirrors the culture and everyday life of young Cuba, a generation which listens to hip hop, dancehall and reggaeton, without ignoring the country's vast musical traditions. Daniel Haaksman's remix injects the track with pure dynamite: a bouncing up-tempo beat, a thundering bass drum and a raved-up synth hook. Madera Limpia's upcoming new album, La Corona, will be released on Out Here Records.
DANIEL HAAKSMAN- WHO'S AFRAID OF RIO? 12" (man recordings, germany)
15.98usd/10.76gbp/12.75eur/1534jpy (approx)
*Berlin-based DJ Daniel Haaksman (one half of Haaksman + Haaksman) established Man Recordings as the sole label outside of Brazil to focus exclusively on baile funk. His debut EP Who´s Afraid Of Rio? features four DJ friendly club tracks that mix the best of baile funk with Euroland ghetto club sounds. Featuring vocals by baile funk songwriter MC Jennifer, Rio's MC Betta and the infamous SD Boys.
VINCE WATSON- DUALITY PT.1 12" (mule electronic, germany)
12.98usd/8.74gbp/10.36eur/1246jpy (approx)
*This is the debut release by Scotland-based producer Vince Watson on Mule Electronic. He has previously released on Planet E, Delsin, F Communication, Ibadan, to name a few, and he is well-known as a Detroit-influenced artist. "Dualism" is hypnotic and emotional -- true, classic techno music. "Ghost In The Machine" is percussive, uplifting tech house -- as playful as Derrick May.
IMPS- REMIXED VOL.1 12" (mule electronic, germany)
12.98usd/8.74gbp/10.36eur/1246jpy (approx)
*This is the first single from the forthcoming IMPS remix album. On the A-side, Minilogue remix the danceable "Uncle Limps," reconstructing it with a more club-friendly tech-house style that becomes an ambient tune during the latter half. Jan Jelinek's remix on the B-side creates an even more atmospheric version of an ambient track. This is simply beautiful music.
PETAR DUNDOV- WATERFALL 12" (music man, belgium)
12.98usd/8.74gbp/10.36eur/1246jpy (approx)
*The second single to Petar Dundov's much-anticipated debut album for Music Man. The B-side holds an Echospace remix of "Rain," the original of which is on the brilliant album by the Croatian genius. Second press on regular black vinyl, plus special packaging!
RHAUDER- INFLUENCED 12" (perplex, germany)
13.98usd/9.41gbp/11.16eur/1342jpy (approx)
*After Perplex 001 and 002 which got picked up by people like Sven Väth, Andre Galuzzi, Karotte and Ellen Allien it's time for the next release on the quickly rising label. It's the deepest and most refined from Perplex Recordings so far. Rhauder is the name of the artist and although it's his first release his love for music and sound has grown for a long time, which can easily be heard in the outstanding production and fat, timeless analog sound quality. 'Influenced' manages to be deep and rave-ish at the same time -- the synth-lead takes a long time to evolve and build the atmosphere before it culminates in a big central break. 'Luna City Express' deliver a stunning remix of 'getting a glimpse' in their trademark chord-tech-style and with equally brilliant sound quality. 'Getting a glimpse" on B2 completes the package -- melancholic, atmospherical and highly original. All together a stunning debut of a promising artist and an important step in the development of Perplex Recordings.
MARSHALL JEFFERSON VS. NOOSA HEADS- MUSHROOMS 12" (soap, germany)
12.98usd/8.74gbp/10.36eur/1246jpy (approx)
*The second 12" contains two heterogeneous remixes from Meat vs Einzelkind and Martin Eyerer. On side A, Meat vs Einzelkind head on to new ways. Meat is known as a co-associate of the Freebase Recordstore in Frankfurt. Together with Einzelkind he donated two successful EPs for the Get Physical Music. Moreover, the project Einzelkind multi-published solo at the Playhouse and Kindisch, as well as just recently booked its own label La Pena. During the remix the spoken vocals have been initially redesigned and an independent bass line inclusive effective ride application has been build. The vocals are not inserted until the middle of it, developing consequently a very individual charm tune. In comparison, the remix of Martin Eyerer is totally different. Next to the debut album, which appears in today's time at the own Kling Klong Outlet, the Stuttgartian produced, among others, 12"s with Gui Boratto, Oliver Koletzki and Toni Rios. He also earned a great reputation as a remixer. During his development of Mushrooms, Martin Eyerer circles discreetly a very close loop to the original, and as soon as Marshall Jefferson's voice silents, a forcing new groove emerges. No one could approach this topic any gentler.
MARSHALL JEFFERSON VS. NOOSA HEADS- MUSHROOMS: ORIGINAL RE-EDIT AND TONI RIOS & ANDRE WALTER REMIX 12" (soap, germany)
12.98usd/8.74gbp/10.36eur/1246jpy (approx)
*restocked… If a title is still current after ten years, it should be republished. Not a citation but just a declaration, which fits perfectly the album being negotiated. Even after ten years, 'Mushrooms' has not lost its flair. To re-launch Soap Records, the original 'Mushrooms' along with three refined remixes distributed on two maxis have been reissued. The first maxi featured among the original version also a remix by Toni Rios and Andre Walter. The duo produced together already in the '90s and along with Chris Liebing they brought Soap Records to life. Also, they published the Traveller project at the legendary label Harthouse. Two years ago, after years of successful involvement with other projects, among others, the Danza Electronica and Stigmata, the two found their way back together to the studio. Their first joint long player is planned to appear next year, after contributions for the recording series on Kompakt. During their deep mix, the vocals of Marshall Jefferson have been changed and the two are now including a straight techno stomper, which goes deep, as the name already perceives it.
SONS OF THE DRAGON- SONS OF THE DRAGON 2X12" (sons of the dragon, eec)
25.98usd/17.49gbp/20.73eur/2494jpy (approx)
*Limited to 500 copies, pressed on white vinyl, with specially-made dual mylar sleeves including inserts and sticker. Strictly-limited release from somewhere in Detroit. Preview copies already getting play by Detroit's biggest players.
MR JAMES BARTH- WORKIN' THE TRUTH 12" (turbo, canada)
12.98usd/8.74gbp/10.36eur/1246jpy (approx)
*So deep you'll need scuba gear. In Jori's words: 'In 1995 me and my friend Ari of Lumi records realized it maybe was actually a waste time to try to run a dance label with no experience from the north of Finland. Indeed. Instead, it might be a smart idea just to focus on making music and find a label that was already established and have them put the music out. Swedish radio had a show at the time called 'Tema: Dans,' and they would have some guest DJs coming over and doing their thing. Usually more traditional housey stuff, but one Wednesday evening Calle had a guest that blew my mind: Cari Lekebusch. Playing what could've been jacking Chicago traxx, but somehow it was all different -- and as it turned out it was mostly done by what the world would become to know as the Stockholm techno gods; Cari, Adam Beyer, Jesper Dahlbäck, Alexi Delano, Joel Mull, Jean-Louis Huhta, et al -- and all their aliases. Impressed by all this I sent Cari a letter (yes, a handwritten one) with a demo-cassette of some of my tracks telling him how I had heard all this music on the radio and since his name (Cari, not Lekebusch) implied a Finnish connection he might be interested in expanding his empire eastbound. A week later I received a letter from Cari simply stating 'You're definitely not faking the funk' and a phonecall followed a few days later and a friendship was established. My friends Ari Ruokamo and Tuomas Salmela also sent tracks to Cari and he was quite excited about this northern Finnish sound and even started a new label called Trainspotter's Nightmare to release our stuff on. Of all the music Cari himself has done my favorite is maybe the Mr Barth stuff. Slightly less abstract than some of his other more experimental techno, but easily as uncompromising, and on some levels more open minded with a certain cross-over potential.
PROXY- RAVEN 12" (turbo, canada)
12.98usd/8.74gbp/10.36eur/1246jpy (approx)
*This is the one. Massive support by Boys Noize, Tiga, Justice, Soulwax, et al. Erol Alkan gave us his poetic take on the record: 'I heard it in a car. Didn't feel it. Actually that's a lie. I did feel it. It wasn't until I saw Xavier play it to 10,000 Tiesto fans. At that festival ? then it made sense. It's simple beyond comprehension. It's been one of the biggest records of the year for many of us. And it will probably disappear by December only for us to rediscover it again in 2012 -- and declare it a work of genius.
ZOMBIE NATION- FORZA 12" (ukw, germany)
12.98usd/8.74gbp/10.36eur/1246jpy (approx)
*Zombie Nation presents Forza (trans. "force"), which is most efficiently transmitted when it is applied at the right level and at the optimum angle. When force is needed, coordination and expertise is a must. The skilled team is complemented by Housemeister and Fukkk Offf, who contribute a couple of fine remixes to make this release an utterly enjoyable experience.
MAGAZINES AND BOOKS
---
SHINDIG!- VOL. 2, ISSUE 7 NOV-DEC 2008 MAGAZINE (shindig, uk)
10.98usd/7.39gbp/8.76eur/1054jpy (approx)
*This issue's cover stars are Texan psychedelic pioneers The 13th Floor Elevators. We take a look at some of the less-documented aspects of this fascinating and seminal band as well as publishing a previously unseen interview with Elevators drummer Danny Thomas and previewing the forthcoming 10CD box set/book. The Texas theme continues with pieces on other TX psych and garage acts Bubble Puppy, The Moving Sidewalks, The Golden Dawn, Zakary Thax, Kenny & The Kasuals, The Stoics, The Kitchen Cinq and Cold Sun, all delivered by the top authorities on the subject and given the usual full-on Shindig! treatment. Tim Forster returns with the third and final installment of his acclaimed and exclusive West Coast Pop Art Experimental Band story. Johnny Black gives us the lowdown on Mickie Most, one of the three greatest British record producers of the '60s and the man behind smash hits by the likes of Donovan, The Animals, Hermans Hermits, Lulu and The Yardbirds. Plus we have mind-bending features on the early years of folk-psych favorites The Strawbs, post-Buffalo Springfield rockers Blue Mountain Eagle, Nick Lowes teen pop act Kippington Lodge and all-girl garage band The Sweet Somethings. There are introductions to psychedelic soul, hippie literature and twenty questions for singer-songwriter supreme Jackie DeShannon. As if that wasn't enough, check out great new bands The See See, The Wolf People, The Saffron Sect and The Higher State and delve into our ultra-illuminating, all-encompassing reviews section. A thousand more reasons why Shindig! is fast becoming THE indispensable music publication for people who want more.
GIFT CERTIFICATES
---
gift certificates are always available in any denomination and come in a envelope ready to be stocking stuffed, slipped into pockets or dispensed in any way you see fit. they can be paid for in cash, credit card (visa, master card or discover) or paypal in person, phoned in or via email. gift certificates not paid for in person can either be mailed to you, or we can keep it in shop if the recipient plans to use it for mail-order.
ADDRESS
---
tequila sunrise records
525 w. girard avenue
(btwn 5th and 6th streets)
philadelphia, pa 19122
SUBWAY: blue or orange line to girard ave TROLLY: 15 to 5th street BUS: 57 to girard/3rd-4th st; 47 to girard/7th-8th st.
MAP
t/us: 1215 965 9616
t/uk: 0203 004 8357
e:
ajv@tequilasunriserecords.com
u:
www.tequilasunriserecords.com
m:
www.myspace.com/tequilasunriserecords
b:
www. tequilasunriserecordshop.blogspot.com
f:
www.brownstoner.com/brooklynflea/
HOURS
---
monday: closed
tuesday: 12:00-6:00pm/est
Wednesday: 12:00-6:00pm/est
thursday: 12:00-7:00pm/est
friday: 12:00-7:00pm/est
saturday: 12:00-6:00pm/est
sunday: 12:00-6:00pm/est
---