MOVING SALE
ALL USED DISCO AND HIP HOP 12"s 50 CENTS
---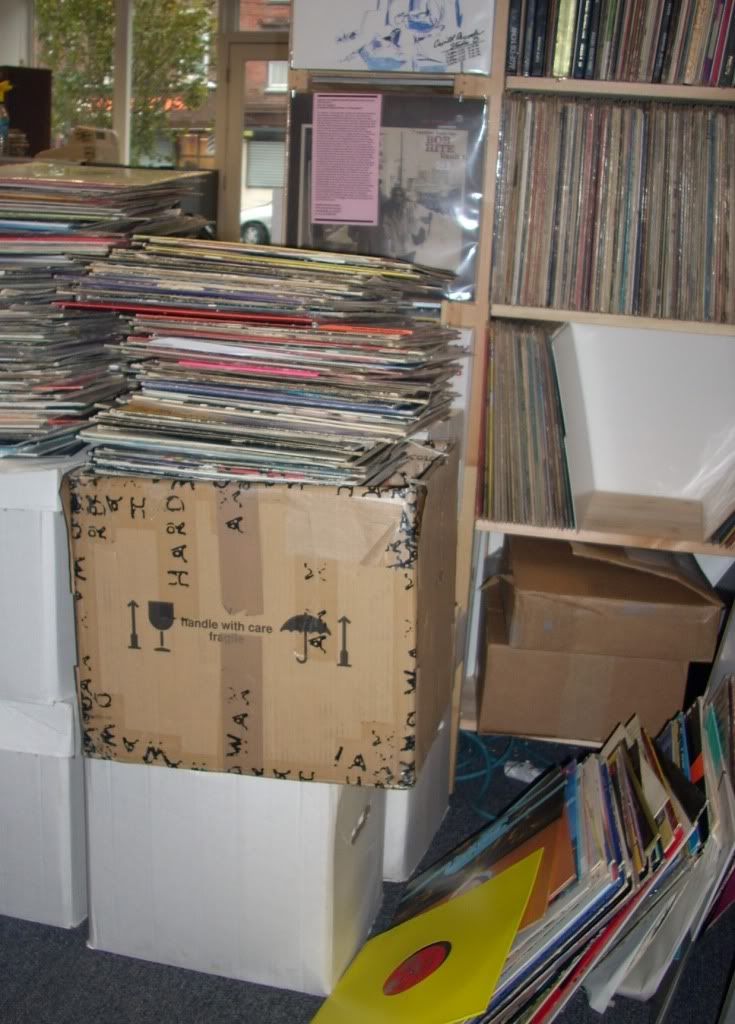 thanks for looking.
just a quick note… tequila sunrise records is moving!!!
this december i'll be relocating the shop to a much better space downtown. it's a good move (to one of the nicest blocks in center city no less), but in order to make it go a little more smoothly, i need to lighten my load and effective this friday --november 7-- ALL USED DISCO AND HIP HOP 12"s are 50 cents... there are A LOT of great titles to be had and at a fraction of their original price tags. the sale includes the current stock of used singles as well as a TON of 12"s from the back room that will be going out as well… come on by and check em out!
i will be posting more information regarding the new location soon.
gracias
anthony
ADDRESS
---
tequila sunrise records
525 w. girard avenue
(btwn 5th and 6th streets)
philadelphia, pa 19122
SUBWAY: blue or orange line to girard ave TROLLY: 15 to 5th street BUS: 57 to girard/3rd-4th st; 47 to girard/7th-8th st.
MAP
t/us: 1215 965 9616
t/uk: 0203 004 8357
e:
ajv@tequilasunriserecords.com
u:
www.tequilasunriserecords.com
m:
www.myspace.com/tequilasunriserecords
b:
www. tequilasunriserecordshop.blogspot.com
f:
www.brownstoner.com/brooklynflea/
HOURS
---
monday: closed
tuesday: 12:00-6:00pm/est
Wednesday: 12:00-6:00pm/est
thursday: 12:00-7:00pm/est
friday: 12:00-7:00pm/est
saturday: 12:00-6:00pm/est
sunday: 12:00-6:00pm/est
---