NEW ARRIVALS AND RESTOCKS
FRIDAY, DECEMBER 5
---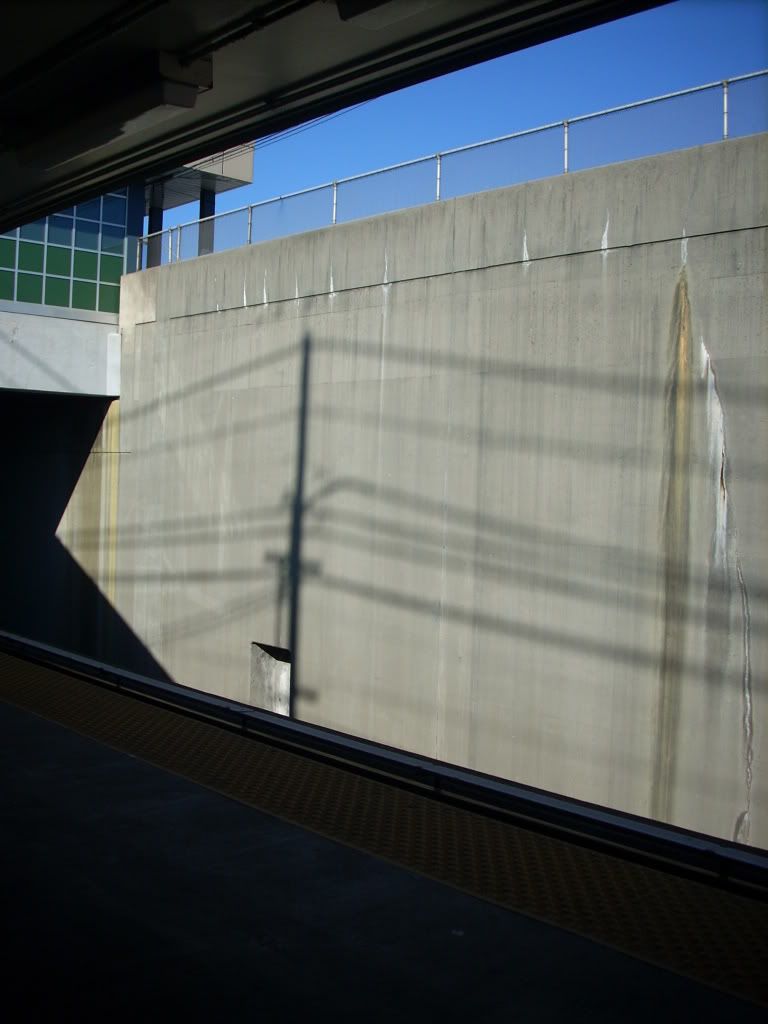 thanks for looking.
as the year begins to wind down, the deluge of new titles intensifies… i know i say this A LOT, but there are SO MANY excellent releases in this week, it's hard to know where to start. as so happens, the top picks is as good a place as any… check em out: Orchestre Poly-Rythmo de Cotonou cd on analog africa (as well as a restock of african scream contest); deluxe vinyl reissues of the incredibly rare and awesome Pari Zangeneh and Chico Magnetic Band lps; new/last double cd comp on skull disco (yes, the third week ina row that skull disco have been in the top picks… what can i say, initially i wasn't in to em, but ever since last years ricardo villalobos remix, i've been a huge fan. great stuff you should check out!!!); new double set on sterns africa… (read/heard ab this one on the honest jon's site a few weeks ago and couldn't wait to get it in)… also of note, new and restocked psych rarities on shadoks; restock of the second stars lp on pedal; vinyl version of the bippp comp of french synth music; reissue of the rats lp on mississippi (as well as another restock of the clean compilation on mississippi sub-label, little axe); a bunch of restocks from the was soll das label; new lp release by manteca on osaka's em records (new releases from em, especially on vinyl, are always a welcome sight!!!); restocks of the desert blues 3 dbl cd, Cilibrinas Do Éden lp and cd and the Abdel Hadi Halo & The El Gusto Orchestra of Algiers cd (!!!); third week ina row of heavy dubstep arrivals, mostly new releases (along with some choice restocks) and a good handful of new and restocked dance! come on by and check em out… and as i'm sure you know, records make excellent gifts for your friends… or for yourself… so start yr holiday shopping at tsr!!!
gracias
anthony
as always, many of the titles are in very limited quantity, so if you're interested in anything listed below, feel free to call or email me, I will gladly hold items for up to a week.
prices are subject to change.
prices do not include shipping and handling. for those of you shipping within the continental united states I offer a 5.00usd flat shipping rate for any amount of records and/or compact discs. shipping cost for international orders are calculated on an order by order basis. payments for orders can be made via
paypal
or with a credit card by telephone between 12-6pm/est.
i also offer bike messanger service via timecycle couriers. for the low cost of 10.00usd i can deliver any amount of records and/or cds you wish to purchase to your center city philadelphia location (this includes some parts of south, west and north philadelphia) within two hours (and for those of you who need your records even faster, we also offer 'rush' service for the low flat rate of 20.00usd for any amount of records/cds delivered to you within one hour). of course, we are still more than happy to ship records via the usps within philadelphia. as with the international shipments, orders placed before 5pm/est will ship out that evening and should reach their destination by the following day.
GIFT CERTIFICATES
---
gift certificates are always available in any denomination and come in a envelope ready to be stocking stuffed, slipped into pockets or dispensed in any way you see fit. they can be paid for in cash, credit card (visa, master card or discover) or paypal in person, phoned in or via email. gift certificates not paid for in person can either be mailed to you, or we can keep it in shop if the recipient plans to use it for mail-order.
PICKS OF THE WEEK
---
ORCHESTRE POLY-RYTHMO DE COTONOU- VOLUME ONE: THE VODOUN EFFECT, FUNK & SATO FROM BENIN'S OBSCURE LABELS 1972-1975 CD (analog africa, germany)
24.98usd/17.10gbp/19.78eur/2317jpy (approx)
*Following the highly-acclaimed African Scream Contest: Raw & Psychedelic Afro Sounds from Benin & Togo '70s -- which featured several tracks by Orchestre Poly-Rythmo de Cotonou, including the ground-breaking "Gbeti Madjro" -- this new Analog Africa collection now focuses entirely on Orchestre Poly-Rythmo. Orchestre Poly-Rythmo de Cotonou is arguably West Africa's best-kept secret. Their output, both in quantity and quality, was astonishing. During several trips to Benin, label-head Samy Ben Redjeb managed to collect roughly 500 songs which Orchestre Poly-Rythmo de Cotonou had recorded between 1970 and 1983. With so much material to choose from, he decided to split it into Volume 1 and 2. While Volume 2 will be material the band recorded under an exclusive contract with the label Albarika Store, the band also "secretly" recorded with an array of smaller labels based around Cotonou, Benin's largest city, and the capital city of Porto Novo. It is those tracks (all officially licensed) that are presented here on Volume One. The producers of those labels were genuine music enthusiasts, some of them ran these labels as a part-time occupation, with very limited budgets. They couldn't afford high-quality recordings -- all they had to work with was a Nagra (a Swiss made reel-to-reel recorder) and a sound engineer -- courtesy of the national radio station. These sessions were recorded in private homes using just one or two microphones. The cultural and spiritual riches of traditional Beninese music had an immense impact on the sound of Benin's modern music. Benin is the birthplace of Vodun (also Vodoun, or, as it is known in the West, Voodoo), a religion which involves the worship of some 250 sacred divinities. The rituals used to pay tributes to those divinities are always backed by music. The majority of the complex poly-rhythms of the Vodun are still more or less secret and difficult to decipher, even for an accomplished musician. Two Vodun rhythms dominate the music of Orchestre Poly-Rythmo: Sato, an amazing, energetic rhythm performed using an immense vertical drum, and Sakpata, a rhythm dedicated to the divinity who protects people from smallpox. Both rhythms are represented here mixed in with funk, soul, crazy organ sounds and psychedelic guitar riffs. In the 44-page booklet, full of rare photographs and record covers, Analog Africa introduces three important producers who were collectively responsible for some of the most amazing music released in Benin: Gratien K. Aissy, of the Echos Sonores du Dahomey label, Bernard Dohounzo, of Disques Tropiques, Lawani Affissoulayi, of Aux Ecoutes, the label behind El Rego & Ses Commandos' fame, as well as an encounter in Niamey with Honliasso Barnabé, Poly-Rythmo's producer in Niger. Samy Ben Redjeb also interviewed Vincent Ahehehinnou, the man responsible for composing some of the funkiest stuff ever to come out of Benin, and Kineffo Michel, the sound engineer of Poly-Rythmo's legendary Nagra "home" recordings. None of these tracks (except one -- track 14) have been distributed outside Benin before. Because of financial considerations, most, if not all, of these recordings had very limited pressings that rarely exceeded 1000 copies total and many labels rarely produced more than 500 copies of any given record. The music on this compilation is not only rare, but illustrates how Orchestre Poly-Rythmo, with the support of a number of local record labels, thrived by mixing the coolest parts of funk, soul, Latin and vodun rhythms into a new sound that not only reflected the musical culture and heritage of Benin, but also transformed it and turned the small country into such an incredible musical melting pot. Packaged in a super deluxe slipcase, with a large 44-page illustrated booklet.
PARI ZANGENEH- THE SERIES OF MUSIC FOR YOUNG ADULTS: IRANIAN FOLK SONGS LP (ks, spain)
44.98usd/30.80gbp/35.62eur/4173jpy (approx)
*Limited deluxe vinyl reissue in 180 gram vinyl and thick cover, 350 hand-numbered copies… Absolute mega-rarity, an incredible discovery and the ultimate folk-psych artifact unearthed directly from Teheran! Female vocalist Pari Zangeneh recorded this really amazing album in 1976 with a full backing band, covering a number of traditional Persian folk songs and giving them a lovely, psychedelic flavor. Beautiful strings, flutes, really charming and tasty drumming, some organ and orchestration, percussion. A truly fantastic album, and one of the rarest folk-psych records ever to file along other obscurities as Book of Am or Mellow Candle!
CHICO MAGNETIC BAND- CHICO MAGNETIC BAND LP (nosmokersrecords, portugal)
32.98usd/22.58gbp/26.12eur/3059jpy (approx)
*Chico Magnetic Band's eponymous album, released by French Vogue subsidiary Box Office label in 1971, defines the term 'heavy psychedelia.' These bunch of freaks, lead by Algerian-born Mahmoud 'Chico' Ayari, were clearly influenced by the Jimi Hendrix Experience, but somehow they created a song of their own: violent, trashy, stoned-as-hell heavy psych featuring demented vocals, furious guitars, a loud rhythm section, and mindblowing studio effects, including phasing, backward tapes, and weird and groovy electronics. Eight killer tracks, including their insane, fuzzed-out deconstruction of Hendrix's 'Crosstown Traffic' and cult classics like 'Pop Pull Hair,' 'Explosion,' 'Pop Orbit.' This reissue includes a good number of bonus tracks (6 on the vinyl). Features an insert with full band story and rare photos. Limited to 600 copies on vinyl w/insert.
SHACKLETON/APPLEBLIM & PEVERELIST- SOUNDBOY'S GRAVESTONE GETS DESECRATED BY VANDALS 2CD (skull disco, uk)
24.98usd/17.10gbp/19.78eur/2317jpy (approx)
*The final chapter in the Skull Disco story has arrived, in the shape of a 2CD compilation, Soundboy's Gravestone Gets Desecrated By Vandals. Shackleton and Appleblim have decided to call time on the label, which over the past three years has acted as a platform mainly for their own productions, with one-off contributions from Bristolians Gatekeeper and Peverelist. Although Skull Disco will be sorely missed, massive respect to Shack and 'Blim for quitting while they're ahead and leaving behind a small but perfectly formed body of work that helped evolve and re-define bass music for the 21st century. Disc one of Soundboy's Gravestone Gets Desecrated By Vandals collects all the tracks from SKULL006 to SKULL010, except Ricardo Villalobos's groundbreaking remix of Shackleton's Blood on My Hands (SKULL007), which found its way onto the first Skull Disco CD compilation, Soundboy Punishments. Highlights include Appleblim's dub-techno masterpiece 'Vansan' and brooding Peverelist collaborations 'Circling' and 'Over Here,' as well as Shackleton's 'Death Is Not Final' and the previously unreleased original mix of 'Shortwave.' Disc two is dedicated to remixes of Skull Disco tracks. Some have been released before, like the Pole remix of 'Shortwave' (originally out on -scape), Brendan Moeller's 'Over Here' version and T++'s frankily terrifying re-work of 'Death Is Not Final'; but others, by the likes of DJ/Rupture, Geiom, Badawi and Bass Clef, are new. T++'s long-awaited mix of 'Vansan' also finally sees the light of day here. As with all Skull Disco releases, Soundboy's Gravestone is packaged in terrific artwork by the inimitable Zeke Clough.
FRANCO & LE TPOK JAZZ- FRANCOPHONIC AFRICA'S GREATEST: A RETROSPECTIVE VOL.1 1953-1980 2CD (sterns africa, uk)
24.98usd/17.10gbp/19.78eur/2317jpy (approx)
*Nice package, 2cds in slipcase, with 48 page book… Francophonic finally gives Franco his due. Vol. 1: 1953-1980 comes out on the 70th anniversary of the artist's birth. Vol. 2: 1980-1989 will be released next year, the 20th anniversary of his death. Each volume is a boxed set containing 2 CDs and a 48-page book. From Sterns -- 'one of the world's finest disseminators of African music,' according to The New York Times -- both albums are researched, compiled, annotated, illustrated and designed by the same people that produced last year's Voice of Lightness, a retrospective of Franco's rival, Tabu Ley Rochereau, which garnered high praise from National Public Radio, Rolling Stone, The New York Times and Pitchfork. This first Francophonic volume is the album that will confirm Franco's international reputation as Africa's greatest.
HARD ROCK AND PSYCHEDELIC
---
YURA YURA TEIKOKU- SOFT DEATH 12"EP (mesh key, usa)
13.98usd/9.57gbp/11.07eur/1297jpy (approx)
*great ep from veteran Japanese psych rock legends yura yura teikoku from a couple years back available in house for the first time… The A-side is a pounding long mix of the song "Soft Death" from the bands Sweet Spot album. The B-side features an exclusive remix of "It Was A Robot," along with a "Soft Death" instrumental mix. Limited to 500 copies.
THE STARS- PERFECT PLACE TO HIDEAWAY LP (pedal, japan)
39.98usd/27.37gbp/31.66eur/3709jpy (approx)
*restocked… deluxe vinyl version of the long anticipated followup to their first album , will, which was chosen by british magazine the wire as one of the best albums of 2004. Perfect Place to Hideway has sensual grooves not heard on their earlier work, cold, icy riffs, and an overwhelming tone of nihilism in the vocals, all masterfully put together to create a multi-dimensional, grand listening experience. From opener Subway, with Michio Kuriharas guitar lines weaving through eternal, repetitive grooves and Ishiharas controlled, unique vocals, this album ushers in a new era for the band. From the slashing guitar riffs to the impenetrable grooves laid out by the rhthym section, from the anarchic, bold arrangements to the dark lyricism, the unique album creates an overwhelming, cosmic listening experience.
13TH FLOOR ELEVATORS- THE PSYCHEDELIC SOUNDS OF THE 13TH FLOOR ELEVATORS LP (sundazed, usa)
21.98usd/15.05gbp/17.41eur/2039jpy (approx)
*restocked… For the first time in 40 years, here it is in dangerously powerful mono, exactly as it was intended: the stupefying debut album by Texas' heroic psychedelic point-men, the 13th Floor Elevators, on Sundazed's uncannily accurate high-definition vinyl! The unearthly banshee howl of Roky Erickson, the blistering guitar of Stacy Sutherland and the demented electric jug of Tommy Hall haven't sounded this scary since their glory days in the third eye of the lysergic hurricane!
HUGO FILHO- PARAIBÔ LP (shadoks music, germany)
47.98usd/32.85gbp/38.00eur/4451jpy (approx)
*From Brazil, 1977. 450 numbered LPs, glossy heavy sleeve, 180 gram pressing… 'Everything began in 1977 when the poet, Antônio de Pádua Carvalho invited me to create melody for his poetries. At that time I was lead guitarist of the band The Gentlemen (a garage northwest group that included Zé Ramalho, who released the wonderful DLP together with Lula Cortez in one of his line-ups and recorded a rare LP and one 45). For this unique project we invited Zé Ramalho, the musician and composer Elísio Alexandrino (Golinha), to control the four-channel tape recorders the musician Enilton Araújo, the twelve string viola arrangements were done by Irapuan (Pupu), drummer Edmilson (Crauna), percussion by special guest Zé Crisólogo, and Hugo Filho (Hugo Leão) on nylon guitar,bass, keyboards and art direction.' This LP is really special, Brazilian charm and poetic words. Even in Brazil, an incredible rare album, only 500 pressed, given to friends and sold in shops -- the first private pressing in this country. If Sacros, Lula Cortez, Mutantes and El Congreso is something you like, you will love this one. Lots of folk elements which devolve in twisted endings. Something you want to play to your new girl on a crazy summer night. And for you guys in N.Y. with Brazilian roots (Arto Lindsay) this is something you should play at your next party. A great album this is.
LIVERPOOL- POR FAVOR, SUCESSO LP/7" (shadoks music, germany)
47.98usd/32.85gbp/38.00eur/4451jpy (approx)
*restocked… From Brazil, 1969/1970. Numbered edition of 450 copies. Liverpool is one of our favorite bands from Brazil. The LP Por Favor, Sucesso ('Please, Success') comes together with the ultra-rare 7 inch EP Marcelo Zona Sul, a Brazilian movie from 1970 (you can watch a film-clip on Youtube). This flower power art rock album stands out among the other Brazilian psych albums. It is as good as Modolu 1000 but with better composed songs, influenced by the British Underground, with great guitars, Hammond, effects, complex compositions, uplifting vocals with lots of soul, Allman Brothers style wailing guitars, wah-wah, sometimes sweet and mellow, sometimes extra heavy psychedelic -- all with a great touch of Brazilian music. Perhaps one of the best albums from South America. All original tracks -- 19 in total (including the 6 EP tracks). Enjoy this one.
THE SAVAGES- BLACK SCORPIO LP (shadoks music, germany)
47.98usd/32.85gbp/38.00eur/4451jpy (approx)
*restocked… From India, 1973. Numbered edition of 450 copies. Heavy gatefold sleeve, with intricate diecut. The Savages recorded Black Scorpio, the rarest album from India, in Bombay 1973. Beside another live album this is the only album they did. An original of this beauty has been recently sold on eBay for over $3000. This heavy garage band with great musical potential, is as good as the best tracks from the well-known albums of the Simla Beat compilations. Heavy fuzz-guitar, organ, tough vocals, driving beats, wailing guitars -- Doorsy feeling all over. Some original songs and lots of good cover versions in India style underground. The original album came out with a die-cut gimmick sleeve, so this reissue has the same gimmick sleeve.
OTIS WAYGOOD- TEN LIGHT CLAPS AND A SCREAM LP (shadoks music, germany)
47.98usd/32.85gbp/38.00eur/4451jpy (approx)
*From South Africa, 1971. Edition of 600 numbered LPs, glossy heavy sleeve, 180 gram pressing… It was the worst of times in Johannesburg white suburbs. The Beatles were banned on state radio. Haircut regulations were merciless. Life was an unutterable hell of boredom and conformity, but lo: salvation awaited. They came from the north in the summer of '69, armed with axes and scarabs, long hair streaming behind them, and proceeded to slay the youth of the nation with an arsenal of murderous rock tunes. They were the biggest thing our small world had ever seen, our Led Zeppelin, our Black Sabbath, maybe even our Rolling Stones. They were Otis Waygood. After two albums released on EMI S.A. the album Ten Light Claps And A Scream was simply the best Otis Waygood record and among collectors the most sought after. The music is influenced by the British underground for sure. Bloodwin Pig, Steamhammer, IF are working in the same field. Great guitars and vocals, blues-influenced underground rock, sax, organs and well-crafted composition and arrangements making this album a unique masterpiece. Julian Laxton of Freedoms Children was the producer. Rob Zipper (vocals, guitars, saxophones); Ivor Rubenstein (vocals, percussion); Leigh Sagar (guitars, organ, Hawaiian guitar); Benny Miller (guitars); Alan Zipper (bass).
PUNK AND POST-PUNK
---
V/A- BIPPP: FRENCH SYNTH-WAVE 1979/85 LP (born bad, france)
27.98usd/19.16gbp/22.16eur/2595jpy (approx)
*vinyl version of this shop favorite in stock for the first time… The late '70s and early '80s were musically fertile in France, with the country sprouting a distinctive batch of synth-based cold-wave acts. The music is mostly spare, relying on two-finger Casio lines and primitive drum machines. Lacking a hit by a homegrown version of Depeche Mode or Soft Cell, the scene remained largely hidden. BIPPP is a collection of 10 lost but not forgotten tracks by artists such as Vitor Hublot, Act, Marie Moor, and Casino Music.
THE CLEAN- COMPILATION LP (little axe/change, usa)
15.98usd/10.94gbp/12.65eur/1482jpy (approx)
*shop favorite, and top seller for what it's worth, restocked… Compilation collects many of the greatest tracks by New Zealand legends The Clean, including songs from their first single and first two EPs. Very catchy pop with the energy and rawness of the best punk rock combined with a strong psychedelic feel. An amazing collection by one of the best bands of all time!
THE RATS- THE RATS LP (mississippi, usa)
15.98usd/10.94gbp/12.65eur/1482jpy (approx)
*Formed in 1979 by Fred Cole from the 1960's garage rock band The Lollipop Shoppe. Cole played guitar and sang, his wife Toody played bass and sang, and initially Rod Rat played drums. Their sound was a raw mix of punk rock and garage rock with occasional country touches. Mississippi Records is the first to reissue this pre-Dead Moon classic.
ALU- UNGESUNDE TRAUMBILDER LP (was soll das? platten, germany)
26.98usd/18.47gbp/21.37eur/2503jpy (approx)
*shop favorite restocked… Recorded in 1983 for their own label der letzte schrei released as a cassette-only in a very small quantity. 6 har hitting Minimal-synth stompers for the Hard Core with female vocals. Remastered and with full colour sleeve.
DIE EGOZENTRISCHEN 2- DER AUFSTAND DER CHEMIKER LP (was soll das? platten, germany)
26.98usd/18.47gbp/21.37eur/2503jpy (approx)
*shop favorite restocked… As if the release of the "Tetchy Teenage Tapes of Felix Kubin" (version Pop on Skipp, version Nerv on A-Musik in 2003) was not enough, another label from South Germany urged us to plunder our archive and come up with 14 unreleased tracks of Felix Kubin`s Teenager electro nerve-grinding band "Die Egozentrischen 2". All the songs were written and produced on 4-track between 1982 and 1985 by Felix Kubin and Stefan Grund. The record title is "Der Aufstand der Chemiker" (Riot of the chemists) which is also the fastes synthie punk track of that time. I guess.
PSUEDO CODE- LIGHT 10" (was soll das? platten, germany)
24.98usd/17.10gbp/19.78eur/2317jpy (approx)
*shop favorite restocked… 5 tracks on a lovely 10" piece of Vinyl. Brilliant Minimal-Synth Power from Belgium. All recorded in 1980/1981 featuring Alain Neffe from bene gesserit. 2 completely unreleased tracks as well as some rare 2 tracks from early Cassette-Compilations and the final song has been taken from their LP "Europa".
V2 SCHNEIDER- DOCUMENT LP (was soll das? platten, germany)
26.98usd/18.47gbp/21.37eur/2503jpy (approx)
*shop favorite restocked… 2nd Longplayer from Rosenheim, featuring the 2 tracks of the wilde gier 7" and some other brilliant tunes. Edition of 250.
GREY AREA, AVANT GARDE AND NOISE
---
TOLERANCE- DIVINE LP (vanity, japan)
23.98usd/16.42gbp/18.99eur/2224jpy (approx)
*shop favorite restocked… Vanity was a legendary Osaka-based underground label from the late 70s/early 80s. They released albums of primitive electronics by the likes of Aunt Sally, Sympathy Nervous, Dada, Sab, BGM, etc. None have been officially reissued (besides the first Aunt Sally I guess) and the original lp's have been basically unfindable anywhere in the western world since the day of release. This is a fan-club (?!) reissue of the 2nd Tolerance album, originally issued in 1981. Their music has been described as "almost proto-Ambient Techno". Tolerance, consisting of Junko Tanage and Masmai Yoshikawa, were the only band that released a second album on Vanity. Their first LP (Anonym, 1979) was supposedly the source for the title of the second Nurse With Wound LP, To The Quiet Men From A Tiny Girl. The label was founded by Yuzuri Agi (he was also rumored to have ran Voice records, which in 75-76 released the ultra-mysterious Brast Burn and Karuna Khyal LPs). The following label manifesto was published in 1979: 'We will produce records pursuing 1). Electronics Music, 2). 'Music as Furniture' series (Modernistic Music), 3). Invation to Kayo-kyoku, 4). Music with experimental new vision (Punk., New Wave, Free Music, Modernistic Music, etc.).'
GLOBAL SOUNDS
---
V/A- AFRICAN SCREAM CONTEST: RAW & PSYCHEDELIC AFRO SOUNDS FROM BENIN & TOGO 70s CD (analog Africa, germany)
24.98usd/17.10gbp/19.78eur/2317jpy (approx)
*shop favorite from early 2008 restocked on cd, vinyl is currently out of print… includes a 44-page booklet and slipcase packaging. The mission of Analog Africa is clear: searching in dusty warehouses for forgotten music to keep it alive. All tracks have been officially licensed, usually from the artists who label-head Samy Ben Redjeb also met with for detailed research. He conducted 16 interviews in various cities in Benin and Togo with artists, producers and sound engineers to reconstruct the history of the '70s music scene for the booklet which also includes many rare photographs directly received from the artists. Like most modern music in French-speaking West African countries, the music of Benin and Togo was influenced by a few main musical currents: Cuban, Congolese and local traditional music, as well as Chanson Française. Additionally, the geographical location of Benin and Togo -- sandwiched between Ghana and Nigeria -- exposed Beninese and Togolese musicians to highlife music. The cultural and spiritual riches of traditional Beninese music had an immense impact on the sound of Benin's modern music. Benin is the birth place of Vodun (or, as it is known in the West, Voodoo), and some of the rhythms used during traditional rituals -- sakpata, sato, agbadja, tchenkoumé and many others -- were fused to soul and Latin music as early as the mid-'60s and later to funk. That fusion is the essence of this compilation. In the late '60s and early '70s, rock and soul music started creeping into the region. In particular, the music of James Brown and Johnny Halladay became immensely popular with university students. It was then that the music scene in Benin really started to take off. What made this musical revolution even more interesting is that most of the musicians could not read music. Often the music they made sounded one semi-tone away from being out of tune, but somehow they always managed to bring all the elements together into something new and exciting. One of the greatest bands of their era, Orchestre Poly-Rythmo de Cotonou, who are featured on this compilation, took the Afro sound to another level by showing their musical versatility in many forms. Although they were consciously copying Western artists, they would always inject a dose of psychedelic Afro grooves that would make their music unmistakably Beninese. Their biggest song, "Gbeti Madjro" is believed to have revolutionized the music industry in Benin in the '70s when the country went through a period of political turmoil. The song is full of raw breaks and hypnotic rhythms, as well as screams à la James Brown. After this song, many bands in Benin started screaming on their recordings, hence the title of this compilation. Latin-influenced sounds are present on this compilation, too. Ouidah, a city on the Atlantic coast of Benin, is home to a large Brazilian community, or, as they are called in Benin, "Agoudas." Members of that community are descendents of slaves who returned from Brazil at the end of the 19th century. Their dances and songs are still being performed and fused into the traditional Beninese rituals. That, too, can be heard in modern Beninese music. The proximity of the giant neighbor Nigeria can be heard on the track "Djanfa Magni" which features the amazing trumpeter/ saxophonist Tidjani Koné fronting the Orchestre Poly-Rythmo. Koné, whose career started in Mali as the founder and band leader of the Rail Band de Bamako, had played with Fela Kuti for a short while, hence the strong Afrobeat influence. There are countless stories to be discovered in the extremely well-researched booklet and the music is truly mind-blowing. So delve into the forgotten raw and psychedelic Afro sounds from '70s Benin and Togo and experience the African Scream Contest.
MANTECA- RITMO Y SABOR LP (em, japan)
24.98usd/17.10gbp/19.78eur/2317jpy (approx)
*Born and raised in Cuba, Lazaro Pla was a master "bongosero" known world-wide as Manteca. This vinyl reissue of Ritmo y Sabor, a mid-'70s rarity, features 35 minutes of percussion madness that will please any and all interested in pure, deep Latin music. Heavy, relentless yet limber bass-driven grooves are the order of the day, featuring Manteca's percussive extrapolations as well as the irresistible contributions of Nelson 'El Flaco' Pardon on timbales and Carlos 'Potato' Valdez on congas. Manteca was a featured performer with pianist Ernesto Lecuona, acknowledged as Cuba's greatest composer; Manteca's dazzling work can be found on recordings with Lecuona's Cuban Boys, as well as sideman work with other Cuban combos. His recorded output as leader and featured soloist is limited, however, so this LP, with its no-nonsense old-school rootsy production is a blessing, a chance to hear the master in full flight. Two vinyl sides of Afro-Cuban funk paradise from renowned legend Manteca!
ABDEL HADI HALO & THE EL GUSTO ORCHESTRA OF ALGIERS- ABDEL HADI HALO & THE EL GUSTO ORCHESTRA OF ALGIERS CD (honest jons, uk)
18.98usd/12.99gbp/15.03eur/1760jpy (approx)
*shop favorite restocked… Chaabi ("of the people") has its roots in the Andalusian music of Moorish Spain, spreading to North Africa with exiled Jewish and Moorish communities; but it really took off in the music schools, parties and bars of occupied, post-WWII Algiers, where its Andalusian, Middle Eastern and North African lineage fused with the Mediterranean soundtrack of that era -- chanson, jazz, snatches of tango, a little boogie-woogie. A chaabi band combines traditional instruments such as the quanoun (or zither), mandole, oud, gambar (a stringed turtle shell), bendir and derbouka (types of drum); together with the piano, flute, banjo (brought to Algiers by American GIs), violin (played upright on the lap to save space in crowded venues), accordion and bongos. With subject matter ranging from God to pretty girls, the songs often touch on taboo issues. For this recording, the Abdel Hadi Halo & The El Gusto Orchestra of Algiers includes four singers -- joined in chorus by the voices of the entire orchestra and five-man banjo, percussion and violin sections. The scale and organization are thrilling; the music is swirling and improvisatory, surging from the haunted to the bluesy, the devotional to the knees-up. This album was recorded on the tilting fifth floor of the Conservatoire d'Algiers, in a room overlooking the sea on one side, and the Casbah on the other: the orchestra was recorded live in full flight -- all together, in continuous takes.
V/A- DESERT BLUES 3 2CD (network, germany)
49.98usd/34.22gbp/39.58eur/4636jpy (approx)
*shop favorite restocked… Over ten years ago, when the folks at Network launched the Desert Blues series, little did they know that this was the birth of a new genre. These journeys to the tranquil side of Africa's musical cosmos have garnered numerous international prizes and have been hailed as 'the best-selling compilation[s] of African music of all time' (fRoots). Top stars from the African countries bordering the Sahara have already been inspired by the Network series. On this third volume, we encounter the A-list talent from ten countries. Featured artists include Khaled, Malouma, Dhafer Youssef, Gigi, Amadou & Mariam, Ali Farka Touré, Rokia Traoré, the Kronos Quartet and Tinariwen. All of this is, of course, complimented by new discoveries and first releases, plus a handsome long-box booklet full of interesting photographs and intelligent text.
CILIBRINAS DO EDEN- CILIBRINAS DO ÉDEN LP (nosmokersrecords, portugal)
32.98usd/22.58gbp/26.12eur/3059jpy (approx)CILIBRINAS DO EDEN- CILIBRINAS DO ÉDEN CD (nosmokersrecords, portugal)
25.98usd/17.79gbp/20.57eur/2410jpy (approx)
*shop favorite restocked on both vinyl and cd… Rita Lee of Os Mutantes and her friend Lúcia Turnbull's first outside project, these recordings were done for Philips in 1973. Cilibrinas Do Éden have played at Os Mutantes show in May 1973, at Palácio de Convenções do Anhembi, in São Paulo. It was Cilibrinas' first gig. At this show, Rita and Lúcia played with all the Os Mutantes backline, the show appeared to be a psychedelic edge with Rita and Lúcia dressed like some outside aliens for that time. They also dressed in colored clothes and feathers like a progressive rock band. Never officially released on vinyl or CD, Now a group of Brazilian fans with European residence pick the recordings and put them in this deluxe vinyl format, with only 500 numbered copies done. Also available in papersleeve CD in the same amount of copies. This release contain also two rare outtakes from Os Mutantes. You will certainly dig this if you like Mutantes: these recordings are a mix of the psychedelic Os Mutantes with some glam-rock freakness. Fantastic, professionally remastered sound, unbelievable material for all the Os Mutantes fans, and one of the best lost albums of Brazilian psychedelia!
DUBSTEP AND FUTURE DUB
---
TES LA ROK & DESTO- LOW 12" (argon, uk)
13.98usd/9.57gbp/11.07eur/1297jpy (approx)
*Low is the name of the game on this one. Tes La Rok teams up with relative new boy Desto for sub-low smasher 'Low,' a crushing, dirty dancefloor anthem with the sole aim of rattling that chestplate!! On the flip, Desto teams up with vocalist Mindman for a hip-step battle with a Tes La Rok re-work straight after. Argon keeps churning out the wickedness and we can't get enough of this one!
SILKIE & HARRY CRAZE- FAVELA/FRENCH KNICKERS 12" (break the habit, uk)
13.98usd/9.57gbp/11.07eur/1297jpy (approx)
*'Favela and 'French Knickers' are the first releases on Antisocial Entertainment label, Break The Habit. After doing a series of successful club nights, we have finally gotten the label into gear and have an amazing array of tunes to contribute to the scene. 'Favela': a wanted dubplate for over a while now with DJs such as Heny.G (Gangsta Boogie Music), Jay 5ive (Rinse FM) and Conquest all battering this one to the bone. One half of the track is a totally gutter bass line wobble with the other half sitting somewhere between James Brown and Buena Vista Social Club! Brazilian percussion rhythms, off-key jazz pianos, a funky horn section and an unforgettable bass line. This one has been wanted for almost a year and Break The Habit are proud to give the people what they want! 'French Knickers': built by the founders of Antisocial Entertainment, this one's about bringing the original feel-good feeling of dance music to the sound they call dubstep. This track shows it's not all about noise and mayhem. 'French Knickers' combines tribal voices backed by gentle flutes and trumpets with smooth chords and melodies, all resting on a stomping bass line and a punchy 4x4 drumbeat. And if your're wondering about the name, you got Antisocial's Quest to thank for that.
VIRUS SYNDICATE- FOR THE MUSIC 12" (contagious, uk)
13.98usd/9.57gbp/11.07eur/1297jpy (approx)
*Virus Syndicate have long held down the grime scene north of Watford Gap, and often run further afield with forays into vocalizing dubstep and UKHH. Here, they team up with David Lewis on Contagious, the label owned by MRK1 who also provides the beats. As the title suggests, 'For The Music' is a conscious piece from David Lewis, his sweet reggae vocal in the chorus propping up some standard but well-delivered vocals from Virus Syndicate, and he also features on the AA-side instrumental.
CASPA- FLOOR DEM 12" (digital soundboy, uk)
12.98usd/8.89gbp/10.28eur/1204jpy (approx)
*Shy FX's Digital Soundboy label is growing into a major force in cutting edge urban circles. Not only does the label release the catchiest and most cutting edge drum and bass, but is turning into a force to be reckoned with in dubstep circles. Enter Caspa: part time junglist and hip-hop fan who discovered dubstep as the scene started and blossomed, releasing landmark tunes such as 'Rubber Chicken' in 2005, where he first used what is now his trademark bass line. Recently teaming up with Rusko for the 37th Fabric Live mix and other projects, he is behind the awesome remix of TC's drum and bass hit 'Where's My Money.' Caspa joins the Digital Soundboy crew with this explosive 12". 'Floor Dem' has a strong old school jungle flava, dominated by oppressive beats and deep, morphing bass. 'My Pet Monster' is a variation on Caspa's trademark malevolent bass sound cascading throughout, creating a hypnotic, yet unsettling groove.
UNTOLD- DISCIPLINE/BONES 12" (hemlock, uk)
13.98usd/9.57gbp/11.07eur/1297jpy (approx)
*Untold is back with two sick tracks for his second release on Hemlock, once again showing the label is not scared to journey into unfamiliar sonic territory. 'Discipline' is a dark mash-up of bass and Latin percussion strung together loosely with Untold's trademark drum programming. An authoritative piece of music. 'Bones' skips along with a killer tambourine break, underpinned by angry bass snarls. An infectious ravey synth riff and haunting vocals take the tune in and out of the shadows. Weird, fun dancefloor material. Tracks are receiving radio play and support from Mary Anne Hobbs, Scuba,TRG, Headhunter, Joe Nice. Hemlock is a new dubstep label for a deeper dancefloor, with beautiful packaging. Founders Andy Spencer and Jack Dunning aka Untold will nurture an imprint that will age gracefully, explore and inspire. Quality control is paramount.
PANGAEA- YOU & I/ROUTER 12" (hessle audio, uk)
13.98usd/9.57gbp/11.07eur/1297jpy (approx)
*Returning to the front line once again after the tech-spoilings of his Coiled EP last year, Hessle co-owner Pangaea further enhances his imprint's progressive attitude. 'You & I' skips and melts in equal measures, snappy, skattering beats clatter with an infectious two-step swing, supplemented by a globular bass line, which seems to dip in and out. All this movement is coated in ethereal laments, dance music for sensory deprivation tanks. 'Router' on the flip sounds like a re-visioning of Digital Mystikz's 'Neverland' which drifts casually into a Burial wonderland, poaching a muffled vocal and fistful of ambience, extremely delicately put together. Support for these tracks comes from DJs from all corners of the world and from a variety of genres, including airplay on Radio 1. Grab these quick before they fly out!
SCUBA- RUPTURED: SURGEON REMIX 12" (hotflush, uk)
13.98usd/9.57gbp/11.07eur/1297jpy (approx)
*The defining feature of bass music in 2008 has been the expansion of the dubstep sound across disparate genres. Scuba's debut long player, A Mutual Antipathy exemplified this phenomenon, mixing dubstep's bass rumble with the eccentricities of dub, techno and electronica into a sprawling cinematic landscape. To complete the project, six tracks from the album have now been remixed by producers of a similar disposition, adding their interpretations of Scuba's vision. The remixes will be released in quick succession across three 12"s. The remixers: 'Ruptured (Surgeon Remix)': Since exploding onto the scene in 1995, Surgeon has been one of the most consistently original techno artists, with groundbreaking releases on Tresor and Dynamic Tension, among others. Poppies (Substance Dub Version): Part of the Scion duo, Substance (aka DJ Pete) is a legend of Berlin techno, whose past releases include the Basic Channel Arrange And Process collection.
IKONIKA- MILLIE/DIRECT 12" (hyperdub, uk)
12.98usd/8.89gbp/10.28eur/1204jpy (approx)
*Ikonika's second release on Hyperdub sees her unleashing a bittersweet, unhinged, dancefloor assault that combines disjointed beats and a sinister bass line with breezy synth chords. And all this named after her cat, "Millie." "Direct" opens with an accordion-like synth before a cascade of bleeps descends, and the swollen sub-bass rises. Totally lush. This is the soundtrack to winding down the roof of your space cruiser, and donning shades as the sun reflects off Saturn. Deeply psychedelic.
KING MIDAS SOUND- COOL OUT 12" (hyperdub, uk)
12.98usd/8.89gbp/10.28eur/1204jpy (approx)
*restocked… this one sold out fast the last time i got it, don't miss out… King Midas Sound is Kevin "The Bug" Martin and the angelically-voiced Roger Robinson. While Martin takes a more blissed-out approach with the full-length, the King Midas Sound is 21st century jilted lover's rock. Also featuring two previews of the full-length in the form of remixes. Dabyre's "One Ting" laces his funk with shrill shards of early Detroit techno, while Flying Lotus treats "Lost" with a suicidal Japanese monologue and dysfunctional bleeps and crunches. Another tale of the unexpected from Hyperdub.
DUSK + BLACKDOWN- SUBMERGE 12" (keysound, uk)
12.98usd/8.89gbp/10.28eur/1204jpy (approx)
*restocked… 'Submerged' is a testament to uprising. The first kick rises out of a 'Submerged's' keysound: a murky, bubbling, primordial soup. The kick coalesces into a live, organic rhythm, leading onwards. At first tiny shards of light filter through the mire, before a weak sun breaks through the grey clouds. 'Drenched' is a snapshot of urban underground living, spread wide across one 12". Tense, intense, compressed, it begins on a south London train, reflecting the rhythms and textures of our surroundings. the train heads south through some of dubstep's birthplaces: Streatham, Norbury and Norwood, ending of course, in Croydon. The recording was made late on a Sunday night, heading for one of Digital Mystikz' Dub Sessions parties.
BLACKDOWN- LATA: BURIAL REMIX 12" (keysound, uk)
12.98usd/8.89gbp/10.28eur/1204jpy (approx)
*restocked… Lata is the latest 12" from Blackdown aka Martin Clark, who is probably better known for his crucial musings on the dubstep/grime scene in his Blackdown blog, and also for his regular dubstep column on Pitchfork. This connection to the heart of the scene certainly gives Clark a clear advantage and is maybe why 'Lata' sounds so fresh. Pushing the scene one step forward, Clark injects his tracks with a skill and sense of composition rarely witnessed and the opening track 'Lata' showcases this beautifully; simple but effective beats are draped in thick stomach churning bass and a gorgeous Indian vocal. This is how street music should be; a true marriage of cultures, of sounds and of influences. Clark seems unphased by trends in the scene instead concentrating on a sound which could easily elevate him from dubstep and into the mainstream! Following on from this track is another treat, a remix from Hyperdub superstar Burial, whose debut album is of huge resonance to the dubstep scene. When speaking about acknowledging the music's recent past, he's talking primarily about old-school jungle, deep 2-step garage plates, dedicated underground producers. Burial's take on 'Crackle Blues' is compelling. Blackdown's own music remains strictly dubs -- a masterclass in the genre, clipped beats which would make the most respected electronic music producers blush and a street-smart London vibe which brings to mind dark alleys and half heard shouts from the distance; incredible music, from arguably the master of the genre. Lata is an EP set to change people's opinion on what is still a fresh sound, and something to get regular dubstep fans truly weak at the knees.
STARKEY- JUST A/MILLION 12" (rwina, netherlands)
13.98usd/9.57gbp/11.07eur/1297jpy (approx)
*The first release on Rwina Records is a massive one. It comes in the form of 'Just A Million' from Philadelphia's Starkey. Both tunes pull from hip-hop, grime & dubstep to create Starkey's signature street bass sound. 'Just A' on the A-side mixes an infectious, whiney synth with a singalong chorus, while 'Million' on the flip is an 808 workout if there ever was one, pitch-shifting various kicks into a dancefloor basher. Get down to the Rwina sound!
CHIMPO- SACK OF BALLS 12" (side stepper, uk)
13.98usd/9.57gbp/11.07eur/1297jpy (approx)
*Chimpo is tearing holes right now! Ruff and rugged dancefloor anthems on Zed Bias' Sidestepper. This A-side 'Sack Of Balls' is a discordant, menacing wobbler. If you like Benga Rusko/Caspa, check this. Massive tune! Very limited supply. DJ support from Zed Bias, Marlow, N-Type, Skream.
BALKANSKY- EAST OPERATIONS PT.1 12" (subtrakt, uk)
13.98usd/9.57gbp/11.07eur/1297jpy (approx)
*Balkansky aka Cooh has stepped up to the dubplate to bring 3 solid percussive morsels to pleasure your ears. Known for his hard-hitting dnb with outputs on Position Chrome, Offkey and Subsistenz that have gained him so much credos in dnb, has now turned his skills and unique energy to one of his main loves, dubstep. We are proud to bring you his first-ever solo vinyl release on Subtrakt's first solo output from a producer that continues to create tracks that push boundaries and set benchmarks wherever he applies his craft. 'Hipnoza': we have been rinsing this track at Subdivision HQ now for nearly 3 months, and it's about time that we share this quirky slab of dubmanship. A real peak-time monster of a track full of tight grooves and infectious rhythms that highlight what Balkansky is all about. United keeps up the pressure with a true nodder, beating out solid grooves enhanced by lucid FX and rolling vocals that cut away from the groove, creating depth and movement. Another must-have number for any dubstep box. Balkansky closes the deal with the beautiful 'Hitroza,' -- again Balkansky captures the mood and then kills it with his stealth-edged drums, leaving room for the bass to do its worst, while letting the cheeky synths skank breath in and out of the grooves.
NOAH D & NO THING- UNKNOWN SUSPECT 12" (subway, uk)
13.98usd/9.57gbp/11.07eur/1297jpy (approx)
*'You have never seen this file, nor have you heard of it.' 'Those are the words you'll hear before the tearing drop of 'Unknown Suspect.' A mean, stomping tune that isn't for little kids. Noah D teamed up with Babylon System's No Thing to show how destructive dubstep can get! Huge beats, towering subs and a gigantic sound -- that's the way to describe this sub-fuelled beast! 'Rise' and 'Hotta' ain't no different! The B-side starts off with 'Rise,' a somewhat spiritual bouncer with a kick inside. Serious bass line business and tight production, this tune shows what the D is capable of. Last but not least, it's 'Hotta,' a deep, sublime thumper that needs a PA to breathe properly. This one is only for those true, rude soundboys who dare to drop something different. Play support: Skream, Reso, Emalkay, N-Type, Komonazmuk.
PINCH- MIDNIGHT OIL/JOYRIDE 12" (tectonic, uk)
12.98usd/8.89gbp/10.28eur/1204jpy (approx)
*Tectonic hails a welcome return from the label's dubmaster, Pinch. "Midnight Oil" is just sick -- its gorgeous, ethereal, pitched-up string loop giving way to a pummeling, syncopated kick drum. "Joyride" is a suspense-laden groove, its tuned percussion and plucky, reverberating sound stabs seem to constantly build and morph in and out of phase. Textured and laid-back, the Midnight Oil 12" is sure to sell out fast and will no doubt put those "in the know" on edge.
BENGA- BENGA 2X12" (tempa, uk)
21.98usd/15.05gbp/17.41eur/2039jpy (approx)
*From the critically-acclaimed Diary Of An Afro Warrior, comes the hugely-anticipated double pack from Benga. The first plate features three tracks from Diary... which were previously unavailable on wax. "Go Tell Them" drew comparisons between Benga and Kraftwerk, "Loose Synths" is legato, employing lush synths and cantering drums, and "Pleasure" is a continuous roll of emotion. "Benga's Off His Head" has whipped up a frenzy with over 50 forum pages dedicated to this tune alone, and "Better" is a banger.
D1- D1 V3 2X12" (tempa, uk)
21.98usd/15.05gbp/17.41eur/2039jpy (approx)
*shop favorite restocked… D1 unites funk and dubstep with "Ongie Bongie." The track begins at a cautious speed, picking up pace with a funky propulsion. "Joy" swells progressively, in waves of euphoric chords pieced together with steadily stuttering congas. "Cave" is a deeply hollowed production, heavily sub-led and a regular in Youngsta sets, while "BG" employs infectious, cascading bass-stabs which envelop the accompanying trumpet to create a positively skank-out riddim.
D1- DEGREES 12" (tempa, uk)
12.98usd/8.89gbp/10.28eur/1204jpy (approx)
*shop favorite restocked… originally released in 2006. Moving over from Soulja for his first release on Tempa, D1 delivers a production sound that seems more mature than his years. His trademark soundtrack/dubstep fusion has been getting both "Degrees," and flipside "Identify," some heavy dancefloor rotation. DJ support from Youngsta.
SKREAM- SKREAMIZM VOL.5 3X12" (tempa, uk)
25.98usd/17.79gbp/20.57eur/2410jpy (approx)
*This is the fifth volume in Tempa's Skreamizm series, now bigger than ever, for the first time on 3 discs. Until now, these 6 cuts have been limited to DJ sets from the mighty Skream and his closest spars, causing a frenzy amongst ravers and listeners who have yet been able to take home the productions to listen to at their leisure. Proceedings kick-off with the haunting synth couplets of "Filth," a dread-inducing production with a raging bass line, held captive by a kick on the 1 and 3 which seems like it will give way to the beast at any point. One of the highlights of the Magnetic Man (Skream, Artwork, Benga) live show and a firm favorite with DJs including N-Type and Plastician, "Filth" is the first of three unadulterated bangers. Two more dancefloor destroyers are "Fick" (currently being smashed every set by Sinden) and "Simple City." It's perhaps these that you'll be most familiar with; the chest-plate bruising bass on the 2nd drop of "Fick," metered with an almost fairytale melody, or the ever-mutating bass line drop of "Simple City," which seems to grow in intensity with each snare hit, as if the bass were a horse and the snare Skream's riding whip. Amongst the headtop material, you'll find three more playfully energetic numbers. As an ode to those that were there back in the day, Skream comes with "One For The Heads Who Remember," a track reminiscent of '98/'99 Steve Gurley sets with distinctly Skream chords, offering us an insight to what he may have been producing throughout the garage era, "If You Know" and "Rimz" both expose the house and garage roots of contemporary dubstep and complete the triple pack. With bookings stretching into 2009 including those with his live band Magnetic Man, we can forgive the Stella Sesh Selector for the long pause in releases, for Skreamizm Vol. 5 is an overbearing argument that the best things come to those who wait.
SKREAM- SKREAMIZM VOL.4 2X12" (tempa, uk)
21.98usd/15.05gbp/17.41eur/2039jpy (approx)
*shop favorite restocked… Skream drops another edition of his Skreamizm series. "Oskillatah" is a classic Skream banger with his trademark twisting and shaping of new bass sounds. "Tek-A-Pill" and "Shake-It" showcase a deep, more techno-influenced vibe, while "Nemesis" sees Skream exploring his love of dark, epic soundtrack styles. On "2D," a looped-up arpeggio riff nods towards minimal as much as it does dubstep. Support from Francois K, Modeselektor, N-Type, Hatcha, Laurent Garnier, Gilles Peterson, Scratch Perverts and Digital Mystikz.
SKREAM- SKREAMIZM VOL.3 2X12" (tempa, uk)
21.98usd/15.05gbp/17.41eur/2039jpy (approx)
*shop favorite restocked… This is the third volume in Tempa's Skreamizm series, originally released in 2007. For this volume, Skream heads straight for the dancefloor with the fresh "Losing Control" heading down a techy 4x4 route. He also unleashes two of the most in-demand dubplates of recent times onto the public -- "Chest Boxing" and "Make Me." Completing this fresh double pack, fans will be pleased to find the vocal version of anthem "Check It," featuring the ragga vocal talents of Warrior Queen, finally making it onto wax.
TRG- DECISIONS 12" (tempa, uk)
12.98usd/8.89gbp/10.28eur/1204jpy (approx)
*This 12" features three sumptuous tracks by TRG which sidestep booming bass and LFO in favor of lovingly engineered low-end, subtle sweeps and syncopated bleeps and drums. You'll find three ornate progressive techno tunes which keep the ravers moving, and swing that's reminiscent of key tracks which dominated the early, halcyon days of garage sets. These tracks will sit just as well with the dubstep fraternities as it will with those of techno and house. TRG truly blurs the boundaries.
JUS WAN- THE CROSSING/FLASHPOINT 10" (tube10, uk)
13.98usd/9.57gbp/11.07eur/1297jpy (approx)
*Sometimes you just stumble upon a producer that's doing his thing on a different level. No copycatting, just straight-up original music. And luckily that's what Tube10 stands for. Get ready for Jus Wan's Tube10 debut! 'The Crossing' is a heavy piece of uplifting dubstep like we've never heard before, by combining trance-like sounds with the minimalness from Berlin's techno scene, he concocted a brand new hybrid sound which we've never heard before. A lush piece of work, as we like to call it. The flip is a brand new production called 'Flashpoint.' Combining a 2-steppish break with his signature subs, he shows there is more to dubstep then just wobbles and bass. Again, quality from the top shelf. Be prepared to hear a lot more from this young San Fransisconian, cause we're not done just yet! Play support: Appleblim, Ikonika, Joe Nice, Martyn, Bun Zero, F, Markle, Ben UFO, Headhunter, TRG, DJG, Spherix, Ekelon! and loads more! Pressed on clear, marbled vinyl.
TRG- POST RAVE BLUES PART 1 10" (tube10, uk)
13.98usd/9.57gbp/11.07eur/1297jpy (approx)
*shop favorite restocked… Subway presents their latest project Tube10, a limited 10" inch series of deep minimalistic sounds within the dubstep spectrum. Just like with Subway, TRG is going to kick off the label with two awesome tracks in true TRG style. First up it's 'Post Rave Blues.' This tune is so complex it sounds like an interlude for something far more bigger. A mixture between house, IDM, dubstep, rave and the atmospheric drum & bass from back in the days. This tune will take you back -- way, way back! On the flip, we find 'Less Music.' This production could easily be the embodiment of the term 'minimalistic' -- upfront TRG breaks getting combined with gentle strings and the ever-so addicting rebel flow.
ZOMBY- WHERE WERE U IN '92? CD (werkdiscs, uk)
18.98usd/12.99gbp/15.03eur/1760jpy (approx)
*Werkdiscs presents the debut album from Zomby, the emerging UK star of the dubstep and low-frequency community in 2008. Where Were U in '92? is the rave album that was never made in the early '90s, a tumbling anthemic barrage of lost mixtape masterpieces from an artist who has taken the electronic dance scene by storm. However, this is not just some facsimile-style homage to the past, taking a firm grip of the energy and sheer rushing dynamics of early hardcore breakbeat, and placing those sounds and styles smack in the center of right now. If bass rave is the next new twist to the dubstep template, Zomby already has it bent all out of shape.
HOUSE, TECHNO AND DISCO
---
BASS CLEF- ZAMYATIN TAPES VOLUME 1 12" (blank tapes, uk)
12.98usd/8.89gbp/10.28eur/1204jpy (approx)
*restocked… Bass Clef returns with this first installment in a two-part series. Picking up where 'Cannot Be Straightened' left off, 'One Hundred Point Three' is a cerebral assault on the dance floor. Constructed around a monolithic bassline, this track will shake the fillings from your teeth. Taking a sidestep to the left, '23 Tunnel Chords' tantilizes with meandering melodies reminiscent of mid-'90s IDM, before finally dropping with a free-for-all turbo-rave 2-step. The flip is dedicated to a bastard gabba-punk garage, somehow infused with a poptastic euphoria that has to be listened to to be believed.
SPRING TIDES- HOSTILE TAKEOVER 12" (blank tapes, uk)
12.98usd/8.89gbp/10.28eur/1204jpy (approx)
*shop favorite restocked… Blank Tapes continues developing its interests in a new kind of sound -- Unreal Word Music -- with the debut release by new signings Spring Tides. Featuring Ghanaian Afla Cey on vocals, lead track 'Burnt Out Moons' reverberates around a juju via danceteria skank. 'Happy Sighs' is an electrical rush of instrumental, Krautrock-esque hooks. On the flip, 'No More Mornings' has been retooled by Hot Chip and, unsurprisingly, sounds like a lost folk song from the future. Closing instrumental 'Fuck The Situationists, Fuck The Wildlife,' despite its title, is a benign reflection, a straight-to-tape head nodder.
RAMON TAPIA- MINI JACK 2X12" (great stuff, germany)
26.98usd/18.47gbp/21.37eur/2503jpy (approx)
*Ramon Tapia is definitely one of the hottest new talents in Europe. With only a handful of releases and remixes on labels like Turbo, Craft Music, CR2, Yellow Tail, Blu Fin (also under his side project El Carlitto) his DJ and production career kickstarted from zero to none. The steady support by the likes of Richie Hawtin, Laurent Garnier, Jimpster, Peter Kruder, Gus Gus, Luke Solomon and Martin Eyerer helped him get confidence in the stylistic path of his choice. This mini album Mini Jack will be the next big highlight for the Belgian producer from Antwerp, son of a Chilean political refugee and a Dutch mother. Like in his earlier profession as an official goldsmith, his soundscapes are pure, machine-made jewelry, all perfectly polished for the dancefloor.
NIMA GORJI/EINZELKIND- I GOT SOMETHING/EL PIANUCHO 12" (love letters from oslo, germany)
13.98usd/9.57gbp/11.07eur/1297jpy (approx)
*The Iranian Nima Gorji presents a deep and driving 9-minute house track, called 'I Got Something.' With its special dynamics, intelligent arrangement and its special atmosphere, it's a hypnotizing DJ tool. On the flip side, Einzelkind aka Miguel Ayala and Arno Völker deconstruct the atmosphere of their track 'El Pianucho' and create a sound pattern that with every running minute, creates more tension by slowly building up until the peak. Modern house, as we like it.
SASCHA DIVE/JOHNNY D- MIDNIGHT BLUES 12" (love letters from oslo, germany)
13.98usd/9.57gbp/11.07eur/1297jpy (approx)
*restocked… With Sascha Dive and Johnny D. the Oslo sub-label serves up two exceptional artists on rare-becoming black gold. 'Midnight Blues' is a deep, groovy track produced by Sascha. Some background vocals charmingly push the track forwards into a world where soulful reduction meets classic house grooves. With 'Pako Mana,' Johnny D. shows us his source of inspiration, which is based on funk, soul and loads of deepness. It's a track that's characterized by its musicality and feel for groove. An odyssey of ecstasy.
LAVERNE RADIX- SAY IT/DICK CONTROL 12" (love letters from oslo, germany)
13.98usd/9.57gbp/11.07eur/1297jpy (approx)
*restocked… Dear John, Hope you remember me, its Laverne Radix. I'm in Oslo now. Sometimes it gets cold but in my mind I hear the PA pounding of Dick Control. You were right, it's for life! And that keeps me hot at night. You & me were getting down last summer to that low end bass and the hi-hats, scattered all around my body, got us closer. We were sweating so bad. I didn't want to say it, but p.s. I love you. Always, Laverne.
VERA MOLINARI & FEDERICO- IT AIN'T MUSIC/TUSCH FOR MIKE 12" (love letters from oslo, germany)
13.98usd/9.57gbp/11.07eur/1297jpy (approx)
*restocked… The new sub-label from Oslo Records is ran by the two heads: Federico Molinari and Nekes. Together they are trying to express their feelings towards a certain kind of music by sending musical love letters in 12" vinyl form. The first proof of love is sent from Vera & Federico Molinari and includes two house tracks that hold a classic touch and are reinterpreted in a modern way. 'It Ain't Music' is a house tool with clear sound structures. It's deep, intensive and filled with soul. By being fairly linear and loopy, it creates unique ambiance and energy. 'Tusch For Mike' is a melancholic deep house track, with a touch of Detroit. The warm chord sounds, heavy beats and small fragments of Vera's voice spread a very personal vibe. Both tracks are never pretentious, but almost reserved, which keeps them interesting in nature. Staying special all the way, it's only available on vinyl. A true love proof!
JD TWITCH- 10 INCHES OF FEAR/60 MINUTES OF FEAR 10"/CD (rvng international, usa)
18.98usd/12.99gbp/15.03eur/1760jpy (approx)
*The mid- to late 1980s was the period when I really started to buy a lot of records. I was particularly obsessed with (mainly) American bands like Sonic Youth, Big Black, Swans, Butthole Surfers, Flipper, etc. This project came about after a late night (slightly tipsy) conversation between myself and Matt from RVNG in New York a couple of years ago when we discovered we both shared a love for many of those bands -JD Twitch. For Rvng Prsnts Mx6, Twitch re-edited four tracks by Flux of Pink Indians, Honey Bane, Zounds, and The Mob for the 10". We officially licensed the tracks from each of the artists; an incredibly interesting process interacting with some of our music heroes. The edits are top notch. The 10" comes with a mix CD featuring 22 classic and obscure punk rock tracks expertly selected and mixed by Twitch. The CD is packaged in a gigantic 20" x 20" doublesided, fold-out poster with an personal punk rock history compiled by Twitch… The CD mix features: Big Black, Crass, Savage Republic, Butthole Surfers, Flipper, The Ex, Sun City Girls, Swans, Sonic Youth, The Pop Group, Minutemen, Hüsker Dü, Black Flag, The Rentals, Screamers, Fatal Microbes, Poison Girls, etc…
RYAN CROSSON- CONFITERIA DEL MOLINO 12" (wagon repair, canada)
13.98usd/9.57gbp/11.07eur/1297jpy (approx)
*This is Ryan Crosson's debut Wagon Repair EP. With releases on Trapez, Telegraph and M_nus as Berg Nixon, Ryan's shuffled percussive styles are getting many excited. "Confiteria Del Molino" is a bassy and deep bomb with warped vocals, strutting beats, melodic tones and subtle synths. "Sunshine Wave" features a bouncing melody and chattering percussion. A huge bass sound is accented by needling synth and a techno kick. "Use Me Up" bubbles with melodic tones, crackling samples and distorted vocals.
ADDRESS
---
tequila sunrise records
525 w. girard avenue
(btwn 5th and 6th streets)
philadelphia, pa 19122
SUBWAY: blue or orange line to girard ave TROLLY: 15 to 5th street BUS: 57 to girard/3rd-4th st; 47 to girard/7th-8th st.
MAP
t/us: 1215 965 9616
t/uk: 0203 004 8357
e:
ajv@tequilasunriserecords.com
u:
www.tequilasunriserecords.com
m:
www.myspace.com/tequilasunriserecords
b:
www. tequilasunriserecordshop.blogspot.com
f:
www.facebook.com/home.php?#/profile.php?id=1447421864&ref=profile
HOURS
---
monday: closed
tuesday: 12:00-6:00pm/est
Wednesday: 12:00-6:00pm/est
thursday: 12:00-7:00pm/est
friday: 12:00-7:00pm/est
saturday: 12:00-6:00pm/est
sunday: 12:00-6:00pm/est
---