NEW ARRIVALS AND RESTOCKS
FRIDAY, DECEMBER 12
---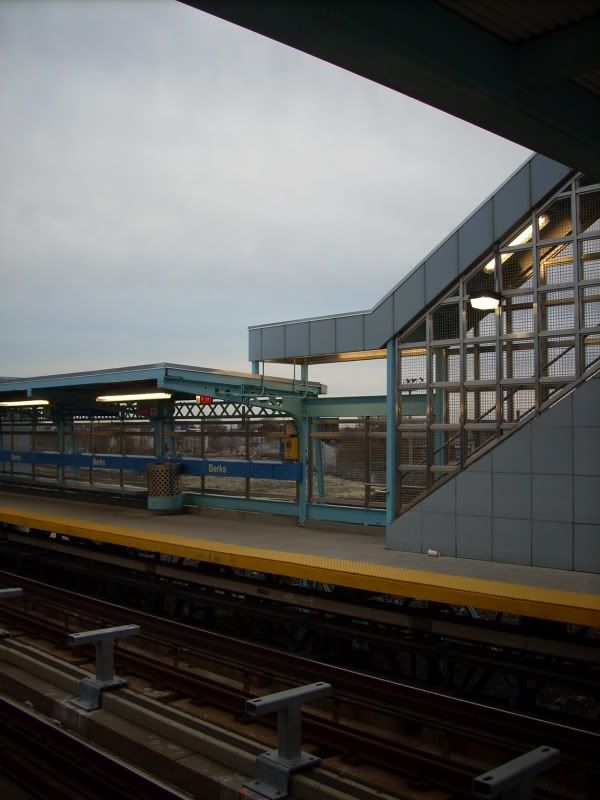 thanks for looking.
this weeks list is a killer! straight off, the top picks section is the longest, and most label oriented, to date and for good reason… after noticing these releases on a number of uk/eu websites i did some searching around and a few dozen emails later i am exciting to finally have in house the slow to speak 12" series compiled by francis englehardt and paul nickerson. all housed in consistently beautiful two color screen printed jackets (some with flocking), but musically run the stylistic gamut with artists as varied as the Jefferson airplane, the doors and fleetwood mac (rumours/tusk era!) to paul winter, pharaoh sanders and charles earland to kate bush, the mars volta(!?) and beyond… and take note, these are NOT edits or mash-ups, they're the original tracks, slightly tweaked and mastered loud for club play, but are more in keeping with those great series' of yore like the 'loft classics' and 'garage classics' (but will easily appeal to fans of more recent edit oriented releases by the likes of a mountain of one or the history clock label)… making great disco-not-disco/baleric tracks available, many for the first time, in the desired 12"45 format. as always, supplies are limited so don't snooze… and also don't snooze on the rest of this weeks update: in case you haven't checked the website, the JACK ROSE 'DR. RAGTIME AND HIS PALS' LP is out now on tequila sunrise records! i have a very limited quantity available for sale in the shop with distribution being handled by
FORCED EXPOSURE
and
HONEST JON'S
, so interested shops/distro's should get in touch with either of them. also in this week: buddha machine version I and II; black cat bones triple lp: s.t. mikael restocks; la dusseldorf vinyl reissue; mi ami 12" restock (!); tons of sun ra/saturn restocks as well as the usual dose of new dance titles… as i said, killer stuff!!! come on down!
gracias
anthony
as always, many of these titles are in very limited quantity, so if you're interested in anything listed below and can't make it to the shop you can make a purchase via paypal or over the phone with a credit card and pick them up later or have them shipped (see more information below). i will no longer hold records. sorry.
prices are subject to change without notice.
prices do not include shipping and handling. for those of you shipping within the continental united states I offer a 5.00usd flat shipping rate for any amount of records and/or compact discs. shipping cost for international orders are calculated on an order by order basis. payments for orders can be made via
paypal
or with a credit card by telephone between 12-6pm/est.
i also offer bike messanger service via timecycle couriers. for the low cost of 10.00usd i can deliver any amount of records and/or cds you wish to purchase to your center city philadelphia location (this includes some parts of south, west and north philadelphia) within two hours (and for those of you who need your records even faster, we also offer 'rush' service for the low flat rate of 20.00usd for any amount of records/cds delivered to you within one hour). of course, we are still more than happy to ship records via the usps within philadelphia. as with the international shipments, orders placed before 5pm/est will ship out that evening and should reach their destination by the following day.
OUT NOW ON TEQUILA SUNRISE
---
JACK ROSE- DR. RAGTIME AND HIS PALS LP (tequila sunrise, usa)
19.98usd/13.39gbp/15.06eur/1822jpy (approx)
*limited edition of 960. domestically-pressed vinyl, housed in a european manufactured hard board inner-sleeve slipped inside a matte board jacket with j-card style obi.
The Appalachian Trail runs 2175 miles south from Mount Katahdin in Maine to Springer Mountain in Georgia, though there are those who want to stretch it further, into Alabama, because the mountains go there. Why not extend it? Trails are made for that. But there's another Appalachian Trail, too - one that goes through time, extending from unfinished studios in Williamsburg, NY, winding down the grooves of ancient 78's to the 1920's or even earlier, past Stephen Foster's wet dream to a place beyond the compass of change. If you're hiking on *that* trail, you're likely to run into a lot of post-grad Parsifal's with inscrutable hair and de-tuned banjos - these days, you can't swing a cat around without hitting one! But if you're lucky, you might stumble across a clearing somewhere south of Lily Dale, where revolutionists stop for orangeade and Dr. Ragtime hangs out with his pals. If you ask him politely, he might offer you a taste of his elixir - made from codeine, sarsaparilla, and goat-gland extract - guaranteed to restore memories that never were. And if you're quiet, he might let you stay and listen to the music: Ethiopian novelties, characteristic marches and parlor favorites - bittersweet slices of Methodist pie, familiar tunes, at least in those sections where the square dance has not yet been supplanted by the fox-trot. And if you have a couple of dimes to rub together in your pocket, you'll want to purchase his newest, electrically-recorded phonograph recording, entitled "Doctor Ragtime and his Pals." The Doctor, who hitherto has recorded only on his own, is joined here by Micah Blue Smaldone (who has been compared to both Tiny Tim and Kierkegaard), Glenn Jones (of Cul de Sac, last seen around these parts urging college students to contemplate the prospect of their own death on a balmy September evening), Michael Gangloff (late of Pelt and the Black Twig Pickers), Nathan Bowles (also of the Black Twig Pickers as well as the Spiral Joy Band) and the mysterious Harmonica Dan (from Pennsauken, New Jersey by way of ethereal caminos). -- Charles Fourier, Tequila Sunrise Records
PICKS OF THE WEEK
---
THE BEATLES- A DAY IN THE LIFE 12" (slow to speak, usa)
13.98usd/9.37gbp/10.54eur/1275jpy (approx)
*In their infancy no one could have fathomed the Beatles would eventually transform into the quintessential symbol of the counterculture movement of the 1960's. Until their first U.S. tour, they represented all that was good and fair in the world of early 1960's nuclear society, gaining worldwide pop stardom for their catchy songwriting and heartthrob appeal. Shortly after their stay in the United States, however, something changed. Exposed to the emerging L.S.D. culture of the then budding counterculture movement, The Beatles released "Sergeant Pepper's Lonely Hearts Club Band," the album that immediately served as THE soundtrack to this new and total transformation of the very parameters of the socially acceptable and psychically possible. The Beatles represented a threat to the status quo if only because they proved that the consumption of L.S.D. radically expanded and matured perceptions both political and metaphysical rather than completely demolishing basic cognitive capacities of the individual. The fact that the Beatles became indescribably doper with the onset of psychedelic experimentation was the testament to the youth of yesterday that L.S.D. could do more than cause social disintegration; to the contrary, the expansion of social awareness and comradery is the first accomplishment of L.S.D.'s introduction into society on a mass social scale. This newest 12" from Slow/To\Speak's Francis Englehardt and Paul Nickerson features a full side 12" pressing of "A Day in The Life".
KATE BUSH- SUNSET/EGYPT/PI 12" (slow to speak, usa)
13.98usd/9.37gbp/10.54eur/1275jpy (approx)
*Master-articulator of dynamic and solitary convolution, the science of the soul; capable of slaying foes with the delicate power of her voice, the clever dexterity of her linguistic versatility---and yet as fierce and unsparing in character and spirit as any warrior queen, choosing the feminine façade of shy frailty from which to ambush her audience with cunning wisdom & armor-piercing analytical genius: Kate Bush, gifted singer/songwriter extraordinaire, teen prodigy, intrepid stoic, maser interpreter of the coded secrets of the soul. At the age of 16 she was awarded with a full record-deal from EMI, given creative freedom, and allowed to wander the artistic path of her choosing. Her debut "The Kick Inside" was a massive success, leading to world tour (her first and last) and worldwide acclaim. Rather than be swallowed whole by her own celebrity spectacle, Bush chose the quiet reclusion of her creative havens, recording 7 more albums out of sight while very much in mind. Her unparalleled, inimitably idiosyncratic enunciations of the complex subtleties of love, the simple beauty of the human struggle & the natural world, balanced with the social and political consciousness of the most learned intellectual, all delivered with the disarming beauty of her prodigious songwriting & skilled musicianship: the perfectly rounded artist, one of the best of our time, or any for that matter, Kate Bush must and will be recognized as one of the best. It is for this reason precisely that Slow To Speak has set out to bring fresh attention to her long-established brilliance, featuring three of her most outstanding works, "Sunset," "Egypt" and "π," for the latest in their series of limited-edition high quality classic reissues. Uncompromising, ingenious, dashingly intelligent and, most importantly, capable of articulating the seemingly inexplicable mechanics of social relation, internal tumult, external wonder, Bush has always remained unashamed of her talents, prepared to exploit and negate her image as "singer/songwriter" as she's seen fit, at once embracing and then rejecting her own status as celebrity in remaining stubbornly committed to her striking, sublime, immaculate art.
DON CHERRY- MALKAUNS/BROWN RICE 12" (slow to speak, usa)
13.98usd/9.37gbp/10.54eur/1275jpy (approx)
*It's been said that Sun Ra is the cosmic champion of Jazz, the man of genius from outer space sent to Earth to reinterpret the message of our celestial ancestors through his music. Well, if Sun Ra is from another galaxy, Don Cherry is from another dimension entirely, a man so hauntingly original and seemingly unrooted that he defies origin, heritage, homeland. Most noted for providing the soundtrack for both of Jodorowsky's masterpieces, "Holy Mountain" and "El Topo," Cherry did for Jazz what Ash Ra Tempel and Kraftwerk did for Rock, taking a genre and superceding well beyond its previously demarcated boundaries, demolishing all set rules in seeing in this style the potential for something far more original and expressive than any of his predecessors could've imagined possible and unconcerned with the potential fallout from reactionaries far less gifted than he. Cherry's style is dirty, gritty, unembarrassed, and uncompromisingly experimental. Bound only by his insatiable desire for the uncharted and unheard, Cherry stood for a perverted re-appropriation of Jazz, determined to bring the sound from out of the secluded club or café and out into the streets, through the illegal brothels and sleezy strip-clubs of yesteryear, past the LSD fueled psychedelic romps of the 1960's, on to the meditative reflection of the New Age, and finally upwards into the timeless, limitless space of unknown Universes. It is in this realm that his music has remained, lingering there for eternity as Cherry's eternal gift to mankind. Sadly, only a few have actually heard his genius, and thus the obvious necessity of highlighting some of his more remarkable work. Explore this 12", and then explore more, as the universe of Don Cherry holds far more than the untrained mind could possibly fathom.
THE CURE- OTHER VOICES 12" (slow to speak, usa)
13.98usd/9.37gbp/10.54eur/1275jpy (approx)
*Tracklisting: Side A. Other Voices; Side B,1. The Figurehead 2. The Same Deep Water As You. Compiled by Francis Englehardt & Paul Nickerson for slow/to\speak. screen printed cover.
THE DOORS- THE END 12" (slow to speak, usa)
13.98usd/9.37gbp/10.54eur/1275jpy (approx)
*Despite being regarded as one of the chief staples of the sounds and philosophies being developed in the increasingly hedonistic youth culture of the 1960's, performing to enthusiastic and wildly experimental crowds of young people across the country and the globe and championing LSD and psychedelic experimentation at an early age, The Doors, and perhaps more so band leader Jim Morrison, have a met a strange and rather unsavory fate in the annals of historical memory…specifically with the young people of our time, who seemed to have been convinced by some demon whispering in their ear that The Doors were fake, untalented and empty. Perhaps Morison's unrestrained misogyny and deeply committed drug and alcohol use turns off the softened ears of those averse to music devoted to the reveling in the darkest urges of human nature. The Doors' mission was total social-cultural assault; apolitical in nature, it aimed less to expound a specific program and more at shocking and provoking its audiences into spontaneous and uncontrolled spasms of unrestrained desire. The deeply entrancing yet violently offensive effect of their songs carry this imputed unlocking of social constraint directly into the earlobes and subconscious netherworld of it's listeners, and it's no wonder that many of their most memorable performances literally resulted in the entire audience rioting, leading to an obligatory police presence at many of their concerts (ostensibly this was to prevent Morrison from committing one of his frequent violations against laws of decency, but the concern of broader social outbreaks of debauchery were implicit). Perhaps the resistance that generations of our current times put up reveals their inability to even grasp at the base level music whose appeal should be as obvious as the basic pull of sexual or violent urges; and let there be no doubt that the unlocking of these desires are one of the last weapons the youth can wield against the increasingly boring and unsurprising social script written by the demigods of quasi-celebrity and stale culture, dispersed through every available outlet of mass & minute media, and acted out over countless dinner dates, rock concerts and club nights to the detriment of what we might call, simply, real lived experience, the present. "How many of you are REALLY alive?"
CHARLES EARLAND- LEAVING THIS PLANET 12" (slow to speak, usa)
13.98usd/9.37gbp/10.54eur/1275jpy (approx)
*A heavily-played classic at David Mancuso's Loft parties, Charles Earland's "Leaving This Planet" encapsulates the visionary appropriation of the early NYC disco scene: an uptempo funky Jazz masterpiece that spoke to the precise moment of divine convergence that was NYC's underground dance community, and in so doing, secured it's place in the annals of musical and cultural immortality far beyond it's originally intended role. "Leaving This Planet" explicates both lyrically & musically, verbally and viscerally the basic platform of early club culture: a veritable antithetic to organized political action, and yet deeply political in it's own (possibly unconscious) right. A longing not just for immediate and total escape from the physical and spiritual plight of modern American urban poverty, but, in fact, an actually cohesive, organized and structured fraternity that applied a philosophy formulated from direct experience under the hardships of alienated material existence to the latter's objective stranglehold on passion, expression and cultural mobility, establishing a politics of the everyday that was practiced with tenacity and resolved, determined to abolish banal drudgery in favor of a new utopian vision: theoretical architecture constructed on top of the cold, estranging urban landscape of American inner-city plight. The early pioneers of NYC's underground have demonstrated for us continually through their example & legacy (which we should always reinvent & re-theorize for our own needs, of course) that to truly escape the hardships of this world requires an uncompromising exploitation of it's most base material simplicities, their direct reconstruction and re-appropriation, not for the continued service of the superstructures of economic and social division, but for the purposes of human need, human passion, human necessity: in service of LIFE. Compiled by Francis Englehardt & Paul Nickerson for slow/to\speak, featuring an exclusive B-Side by anti-philosopher DG9...there are no leaders...
BRIAN ENO- BA-BENZÈLÈ/SUBTERRANEANS 12" (slow to speak, usa)
13.98usd/9.37gbp/10.54eur/1275jpy (approx)
*Tracklisting: Side A. Ba-Benzélé; Side B. Subterraneans… Compiled by Francis Englehardt & Paul Nickerson for slow/to\speak. screen printed cover.
FLEETWOOD MAC- SISTERS OF THE MOON 12" (slow to speak, usa)
13.98usd/9.37gbp/10.54eur/1275jpy (approx)
*Before Fleetwood Mac inadvertently admitted Ms. Stevie Nicks into their band as a required adjunct to her then partner Lindsey Buckingham joining, the already multi-platinum rock powerhouse had achieved nothing close to the inquisitive substance & analytical content that they would eventually typify in the subsequent years. Of course, Nicks turned out to be the undeniable genius of the troop, her elegantly tempestuous creativity anchoring the band in a solidly poetic tradition and forcing the group's trajectory in favor of a critical excavation of the human condition in search of the very base substance of human tragedy & romantic interface: it is these crucial years of Fleetwood Mac's history that Slow To Speak seeks to emphasize in this latest of their growing reissue series. Nicks' stark explications of the unspoken, opportunistic underbelly of human interaction---delivered with the graceful yet stalwart delivery of her vocal range---elevated her above & beyond the simplistic romantic naivety of standard pop-consciousness. Nicks grasped the necessity of embracing & fully understanding misery & wrongdoing as necessary elements of the social and philosophical balance of human passion, and she was more than willing to live in the dark shadow of villainy to fully comprehend the actual workings of humanities inequitably spaced web of virtue & vice. "And black moons in those eyes of hers, Made more sense to me." Unafraid to admit and hold close the murk in her own subject, Nicks cast aside the false moralizing & boyish positivism and embraced the absorbing wasteland of ethical ambiguity and doomed affection.
JOE JACKSON- STEPPIN' OUT 12" (slow to speak, usa)
13.98usd/9.37gbp/10.54eur/1275jpy (approx)
*Sincerity should always be considered a chief virtue in the creation of music, regardless of what purpose or practical application one intends. What could be called a standard code by which one ought to go about mapping out songs should first and foremost dictate that no piece is created for the wrong reason. This is not necessarily a edict on the base-required sophistication of a record, and let this be clarified: of the infinitely diverse moments of experience the subject has and will encounter in their short life, every increment need representation, explication, aural verbalization. Different artists maintain a sort of specialized place of expertise whereby their endowed brilliance elucidates that specific moment of common plight, joy, sorrow, anger and is able to symbolize, represent if you will, the universality within this moment for the communal identification of those lucky enough to listen. This latest of reissues in the Slow To Speak catalog, featuring three of Joe Jackson's shining moments of unbarred honesty and communicative genius---"Steppin' Out" (live version), "Trying to Cry" and "Blue Flame"---embody some of our more mournful dispositions as social creatures, trying to establish even the smallest bit of common ground between each other and trying desperately to retain this connection, as we all starve and yet quietly recoil from this needed touch. Jackson refuses the weight of misguided sadness by proclaiming that only in the positive assertion of intimacy and fraternity do we have to the potential to sublimate this difficult opposition within our natural inclinations and rest in peace, fully aware of our inherent shortcomings and depressive potentials. Ultimately what he knows we will all know soon, that only in embracing our social nature can we master and ultimately derive joy in the sometimes terrifying but ultimately beautiful domain of the intimate.
JEFFERSON AIRPLANE- WHITE RABBIT 12" (slow to speak, usa)
13.98usd/9.37gbp/10.54eur/1275jpy (approx)
*As the self-promoted vanguard of the generation of 20th century hedonism, Jefferson Airplanes established themselves as a sort of unconscious mouthpiece of the drug culture of the 1960's, an unflinching critic in the unique journey traveled by countless youth of their time, eager to consume, and then consume more, hungry for physical methods of circumventing the normal social routine in favor of the excesses of the new era. More interested in the unseen morphing of perception & consciousness brought about by the casual consumption of both drug & pleasure, sex & communal cohabitation, the band made it their mission to observe, chronicle and then perform the ensuing internal turmoil, often something darker and more profound than some exercise in irresponsible self-gratifying release. Their haunting, original ballads of the dazed & confused captured the moment of panic, confusion, disoriented euphoria, all mixed together in an indescribable experience of altered perception: that very moment at the crossroads of the taboo and the perverted when societal parameters set up originally for the protection of the species have finally become irrelevant with humanity's superceding of survival in it's frequently self-destructive quest for knowledge of self, mind, ego. With these selections from Slow To Speak, songs that whisper of dark secrets of human consciousness forgotten & rediscovered anew under the influence of post-industrial vertigo, the warning is spelt crystal clear for all to read: that when consuming the mind-altering, the proper techniques and the appropriate intentions in executing this self-exploratory ritual are imperative. For when the individual, confronted with the massive accumulation of dead technologies and the hallow toys of dreaded leisure, chooses punitive self-flagellation via the consumption of psychedelics in hopes of ridding themselves of the very fields of consciousness that operate unchallenged in modern class society, they risk unleashing the monsters of suppressed desire & unconscious despair, an act of utter self-destruction that spelled the end of many a teenager's love affair with the mind-altering drugs of yesteryear. Jefferson Airplane's melody warned & encouraged simultaneously, demonstrating the confusion of the band itself, as they too had already embarked on their own long and storied path to the enlightened throne of self-understanding and universal perception.
THE MARS VOLTA- VICARIOUS ATONEMENT 12" (slow to speak, usa)
13.98usd/9.37gbp/10.54eur/1275jpy (approx)
*With their latest reissue in a the now prolific collection of classic 12" promotional releases from their Brooklyn, NY based label, Slow To Speak continues their tireless efforts in spreading the good word of exceptional & timeless music, this time delving into territory previously unexplored until now: the world of contemporary music. The Mars Volta arose in part from the ashes of "Emo/Hardcore," an impoverished and completely exhausted subgenre whose major downfall, even in it's most sincere manifestations, was it's morbid & self-indulgent obsession with self-pitying romantic tragedy. With creative leader Omar Rodriguez Lopez at the helm & a constantly rotating cast of exceptionally talented & invested musicians at his side, The Mars Volta have broken violently with their lesser heritage in superceding the unhealthy fixation with infantile interpersonal dramatics, embracing the broader and definitively more sinister existential melancholia of post-modern immobility in articulating with remarkable dexterity the simple fact that, beyond the microscopic hardships of love lost, lies the seemingly infinite pool of social & philosophical vapidity of our increasingly sinister existences. While songs like the heart-wrenching "Vicarious Atonement" might initially appear fixated on the anti-social irrelevancies of romantic fallout, a closer inspection informs the listener of the less-than-comforting truth: that of a deeply ominous, older and more experienced wisdom, equally as anti-social yet, sadly, spot on in it's comprehensive articulation of our daily lives: that no friendship can proceed in good health & autonomously from the ever-numbing abstractions of mass spectacular gaze. Not content to sit idly with this knowledge, The Mars Volta relentlessly propagate their disturbed wisdom, assaulting their listeners with the aggressive & unrelenting barrage of rabid poetic catharsis, militants for the sincere & unpolished truth in popular music.
THE POLICE- THE BED'S TOO BIG WITHOUT YOU 12" (slow to speak, usa)
13.98usd/9.37gbp/10.54eur/1275jpy (approx)
*One of London's quintessential punk turned new-wave turned pop sensations, The Police ruled the top of the charts for a solid 3 years with a series of wildly successful full-lengths and fully accepted hit singles that culminated in their massively successful LP "Synchronicity," released in 1983 to much fan-fair and eventually selling 8,000,000 copies in the United States alone. Looking back on their unique styling, skilled songwriting and masterful lyrical composition, one can only stand amazed at the subtle maneuvering in which they were able to appeal to the widest range of audiences while maintaining total integrity and sophisticated, highly intellectual dispositions during a time when pop as a corporate force of bland, edge-cutting formulaics were being revived, redeveloped and strengthened once more under the reactionary corporate assault on the advances of sophisticated popular music during the 60's and 70's. Blending punk rock, new-wave, jazz and reggae without fully owing allegiance to any of these genres, Sting and band members Stewart Copeland & Henry Padovani championed a new pop approach that blended strong, irresistible song structuring and rhythmically undeniable groundings with urbane, subtly discerning themes that borrowed as much from the literature of Carl Jung & Paul Bowles as much as it did the critical theory of Foucault and the philosophical discourse of Spinoza & Schelling---nevertheless appealing to everyday themes of working-class plight, existential despair and innocent desire. Theirs is an example of a band pulling off the high order of retaining full artistic integrity while refusing to relegate themselves to falsely pretentious circles of unimportant artistic babbling…and their songs continue to speak volumes in sound and story years after their project crumbled under the pressure of personal strain of individual dispute.
PHAROAH SANDERS- ELEVATION 12" (slow to speak, usa)
13.98usd/9.37gbp/10.54eur/1275jpy (approx)
*A shining example of technical virtuosity & conceptual vision, Pharoah Sanders came to prominence like so many Jazz greats before him: having honed his professional craft playing in local Rhythm & Blues acts in Oakland, CA, Sanders traveled East in 1961 to become part of the rising avant-garde Jazz circle of New York City, and, per the protocol of the honorable and sacred lineage of Jazz musicians, bloomed into his own under the creative support of an elder's weathered wing---in this case, playing tenor saxophone with John Coltrane through the early to mid-1960's, participating and to a great extent influencing the increasingly free-formed Jazz experimentations that Coltrane's outfit would become deeply immersed in throughout this era. Despite amassing unparalleled respect & reverence from his peers and devoted followers in the Free-Jazz community, Sanders quickly rejected the allegedly boundless domain of anti-structure that he had helped to construct, embarking---whether through conscious intention or accidental genius---to develop a new aesthetic that recognized within the infinite & completely un-chartable expanses of some Free-Jazz experimentation & expressionism lay an acute dogmatism, and "ideology of anti-ideology" that Sanders would quickly supercede through his explorations of melody and musicality in esoteric notational expression. Pharoah Sanders arose as one of the quintessential figureheads of a musical genre that, ironically, refuted the very concepts of individual egotistical worth and corporeal concern, focused on the transitive and transcendent properties of melody & impeccably crafted harmony, their philosophical, spiritual and political potentials through it's theory & practice: "Spiritual Jazz." The major contribution that Sanders and his contemporaries in this newly budding genre of the early 1970's discovered was the higher form of expressionism, not through absolute refutation and denunciation of structure, but through the careful analysis and engagement with the basic necessities of musical simplicity to create something completely boundless within the parameters of traditional structure: an autonomous zone of instrumental catharsis that allowed equally the unrestrained bursting of brass screams and the meditative soothing of repetitive bass refrains & lush melodic chords---a perfectly boundless synthesis of free expression & wise musical grounding. This latest reissue compiled by Slow To Speak's Francis Englehardt & Paul Nickerson highlights with equal reverence and profound awe the transitive properties of Sander's masterful arrangement and musical prophecy, featuring two original works of the tenor great, "Elevation" & "Astral Traveling," along with his absolutely breathtaking early groundwork with Alice Coltrane with the classic "Journey In Satchidananda."
SANTANA- AQUA MARINE/MIRAGE/MANTRA 12" (slow to speak, usa)
13.98usd/9.37gbp/10.54eur/1275jpy (approx)
*highly limited 12" featuring some of Santana's finest work---as compiled by slow/to\speak's Paul Nickerson & Francis Englehardt. These records hail from the elusive, almost mystical years of mid-late 20th Century musical genius, an era whose boundaries defy demarcation, except to say its legacy must have commenced somewhere between the budding possibilities (both political and metaphysical) of the late 1960's to the ultimate crumbling of those newly resurrected aspirations only shortly after having sprung to life---the dark times, when quality music shifted its concentrated focus from the introverted and attentively concerned to the essentially cathartic, escapist and hedonistic. A time when the Old World seemed to gasp for its last breathe as it kneeled in defeat to the tide of new thought and action, this era viewed and (more importantly) utilized music as the centrifugal anchor, the chief intersecting point of political, social and spiritual life, a meeting place for the realms of the radically new and the anciently sacred. This was a time when new techniques of spiritual practice and enlightenment were taken seriously---not as the latest coping mechanism to enable the week-willed and broken hearted to stomach just a few more moments of their miserable existences, but rather as a revolutionary and fresh means to achieve transcendence from the often-limiting terrain of the physical realm.
The records featured on this stunning collection really do manifest in aural form this significant though sadly short-lived project of exploratory spirituality, experimenting with the very Forms of music, rhythm and sound to produce some of the most effective, moving and sublime records to ever have graced this Earth. Some of these records have not seen a proper 12" release, such as "Aqua Marine"; others, like "Mantra"," never saw the light of day until just recently, and for the first time on vinyl with this latest of Slow To Speak releases. Regardless, this record should be worthy of taking serious note, if only as a marker, a memory, commemorating the now close to forgotten age of spiritual realization as acheived through the practice of music---it's writing and performance, of course, but more importantly, it's actually being used as a direct means to expand and explore the normally confining domain of everyday life.
SIOUXSIE & THE BANSHEES- SPELLBOUND 12" (slow to speak, usa)
13.98usd/9.37gbp/10.54eur/1275jpy (approx)
*Pushing on with their continuing series of high-quality classic reissues, Slow to Speak presents their latest 12" featuring the exceptional post-punk of one Siouxsie & The Banshees. Clear contemporaries of fellow reissued monoliths of British rock, The Police & The Cure, Siouxie & the Banshees, though having formed in 1975 by core members Siouxsie Sioux and Steven Severin, the group didn't really come into their own until the late-1970's crisis of Rock Music, when Punk's initial furry began to dissipate under the cooling gaze of mainstream fixation, arguably neutralizing such counter-cultural monoliths as Iggy Pop & David Bowie. Sioux & Severin, excessively grand in their aspirations & determined not to succumb to the same fate, found themselves drawn to the emerging post-punk philosophies of anti-pop image formulation and projection, combining an essentially anti-celebrity presentation with starkly realist social commentaries intertwined confidently into their peculiarly unique and sinisterly haunting dark-rock aesthetic, one of the major contributors along with The Cure in the creation of the still-debatable Goth Rock genre. Irrelevant of their cultural allegiances, Siouxsie and the Banshees were able to accomplish complete artistic autonomy while retaining their patently anti-authoritarian stance through the medium of their aural poetics, taking up verbal arms against legacies of British Imperialism, Medicine & Power, post-industrial technological melancholia & religious-politico-psychosis of rabid Zionism; all this was performed under the advantageously offsetting façade of self-imposed outcasting, presenting themselves in dooming attire & make-up, exactly as they saw their world: a desolate land drifting towards an existential void of endless consequence, inhabited increasingly by a zombie-like rabble uncertain of what they live for, and more importantly, what is worth living for.
SYLVESTER- OVER & OVER/I NEED SOMEBODY TO LOVE TONIGHT 12" (slow to speak, usa)
13.98usd/9.37gbp/10.54eur/1275jpy (approx)
*Last night I attended the Manuel Gottsching performance at Club Love NYC. A few minutes into Göttsching's set, in the silence following the enthusiastic applause for his classic "Shuttlecock" track, a lone individual in the crowd shouted enthusiastically, "Fuck her in the ass!" As I chuckled to myself, I was surprised to see the young man in question vocally denounced by his surrounding patrons for what they believed was an insulting, inappropriate and immature act. Clearly these attendees felt that the young man's perverse proclamation was an attack on the integrity of the event, an insult to Göttsching's legacy and his appearance that evening. I was surprised and taken aback as well, not with the young man but with the appalling show of conservativism on the part of these patrons, denouncing this young man for what was once the very energy and enthusiasm that fueled the legendary parties and club communities of NYC's underground in years past. I can understand that some people came to the event expecting a conforming, pleasantly civil and relatively tame concert by the legendary kraut-rock pioneer (which is disturbing in itself); what I was most worried by was the fact that the majority of those who rose in anger against this youngster were themselves veterans of the party circuits of NYC's legendary past. It seems they've forgotten the fun-loving, unrestrained, youthful energy that made the parties like the Paradise Garage, The Loft, Club Zanzibar & Body & SOUL so free, where the normal formalities and social constraints of everyday routine were washed away and impulsive, pleasure-seeking mania took over. I mean, seriously, think about it: if the flaming transsexuals that used to rule the party scene of the 70's, 80's and 90's were at the event in question, they would've been driven out the second they walked by the very people who are constantly pushing empty slogans like "It's all about love" and "Everyone's welcome!" down our throats. In reality, many of these so-called "party people" are too old (more so in attitude than age), too straight-laced, too concerned with their image and air of "maturity" and "sophistication" to even remember what was so free about the "Loft" all the way up to the not-so-long-gone Body & SOUL parties: these events were free-zones, unsoiled spaces of fraternity and pleasure where individuals were finally able to interact with each other without worrying about what they said, how they looked, who they knew and how cultured or respected they seemed. It never ceases to amaze me how often many of these completely out-of-touch elders of the dance music community talk about being "free," about "love and happiness," when they can't even find the inner-child within them to let go of their idiotic pretenses and actually have a good time. In reality, their major concern is to ensure that House Music is perceived by the rest of the world as a legitimate and dignified "culture," one that can be respected by the rich, the noble, the fashion world, the safeguards of accepted norms and standards for decency and discipline in society: to ensure that they keep their distance from street people, drag-queens and drug-addicts, so that they can finally be respected as discerning, unthreatening, dignified adults who have a place in this increasingly boring and very much UNspontaneous society. Something tells me that Sylvester did not draw his inspiration for the completely unrestrained, wildly energetic vocal belting of "Over & Over" from a gathering of 40 & 50 somethings who were more concerned with how they dressed and who they knew than having a good time. Equally less likely it seems that Sylvester would've made the brilliant, sex-obsessed "I Need Somebody to Love Tonight" after attending a party of married couples trying to relive their wilder days in the tamest way imaginable. And yet these brilliant songs are championed by the very same heads that would look at a drunken, lustful gathering of young adults now with patronizing disapproval. Dance music must push forward and stay free if it is to survive. Now is the time to change by recovering the old ways. BE FREE, always. Limited-edition Sylvester classics as brought to you by Slow To Speak...
PAUL WINTER- SEA JOY 12" (slow to speak, usa)
13.98usd/9.37gbp/10.54eur/1275jpy (approx)
*Slow to Speak proudly presents the newest installment of their highly regarded reissue series, featuring the unknown instrumental masterpiece "Sea Joy" on a special single-sided 12" pressing. A work of exceptional, climactic majesty, "Sea Joy" draws its inspiration from the contemplative reclusion of desolate natural beauty, an aural ode to the poetic celebration of pastoral serenity typical of the romantic tradition---equally as ethereal though dialectically opposite from electronic production in its refutation of the urban wellspring of creative resource. Ironically, Paul Winters' splendorous, worldly instrumentation & breathtaking orchestral direction was recorded at the Cathedral of St. John's the Devine in New York City, located squarely amidst the polluting & disorienting haze of strenuous metropolitan frenzy. Regardless, the result of this session was our subject of concern, a piece of serenely peaceful & sincerely-inspired music that Blake or Shelley would be more than proud to claim as their rightful heir.
LOGGINS & MESSINA- PATHWAY TO GLORY 12" (slow to speak/feed.back, usa)
13.98usd/9.37gbp/10.54eur/1275jpy (approx)
*The second in the Feed.back series, following up U2's 'Bloody Sunday' on the 'slow to speak' appendix label 'Feed.back'. Often times dreams are lost when paths are roadblocked, we compromise the vision forgetting that the resistance is the very thing that sculpts us. Somehow this concept was more apparent in the 70's, maybe because you really had to work and think then or just because their wasnt so much information everywhere that was too easily accesible (see: things actually having value). Kenny Loggins & Jim Messina put these ideals into sound, or maybe someone else put the sounds in words and they just unearthed the lost manuscript. Whatever way it happened, its still relevant. Take a listen and THINK for yourself, you might need your seldgehammer though as many of main thoroughfares are not so fluid.
NEIL YOUNG- SOUTHERN MAN 12" (slow to speak/feed.back, usa)
13.98usd/9.37gbp/10.54eur/1275jpy (approx)
*The Feed.back series has never been focused on making the rare and obscure once again commercially available for record collectors and DJ's to own. As demonstrated by the previous two selections, U2's "Sunday Bloody Sunday" and Loggins & Messina's "Pathway to Glory," the Feed.back series is intended to really showcase some of the dopest as well as most urgently relevant classics of our recent times. More than just a music showcase, Feed.back highlights records that actually concern serious conditions of the modern era up to this day, both spiritual and political/material, records that speak to the everyday conditions that we live through in our day-to-day existence on this earth. Music has the potential to become something beyond personal healer, a social tool both for political organization and propaganda, but also for the necessary expression of mass frustration and collective purpose. Feed.back strives for the rejuvenation of this intent in the creation and playing of music. The 3rd edition of this series, Neil Young's "Southern Man," articulates a marked disgust with the reactionary and inherently racist tendency of regional nationalism. Everyone is familiar with the alleged animosity between Young and Alabama's Lynard Skynard over the blatantly condemnatory articulation of the South's almost fascistic obsession with local heritage---sic. blood & soil, the completely fallacious belief in a national Story, a legacy of firm local traditionalism that fuels so much of the racism in the South. Past, present, and future is accounted for, and the legacy of slavery is carried on through demented "local pride" that goes largely unquestioned, disguised as it is. Young put out a song that sought to openly and aggressively single out the violent legacy of Southern racism and its influence still operating strong within Southern social thought, refusing to let it fade away from the popular memory just as the most influential and high-ranking of apologists were beginning to formulate and put into action the notion of equality finally achieved in the "new America."
HARD ROCK AND PSYCHEDELIC
---
LA DÜSSELDORF- VIVA LP (4 men with beards, usa)
19.98usd/13.39gbp/15.06eur/1822jpy (approx)
*Viva is the second release from Klaus Dinger's post-Neu! group. Originally released in 1978, Viva is a stunning combination of washed-out synthesizers, swirling guitar work and Dinger's trademark motorik rhythms. Featuring the classic 'Cha, Cha 2000,' Viva is another fine effort from one of Krautrock's legends and stands as a testament of just how gloriously ahead of their time the German progressive rock scene of the '70s could be. An essential record.
BABY GRANDMOTHERS- BABY GRANDMOTHERS 2LP (subliminal sounds, sweden)
33.98usd/22.78gbp/25.61eur/3099jpy (approx)
*shop favorite restocked… Limited 2LP vinyl version of 500 copies, following the previously-released CD. Baby Grandmothers were a short-lived Swedish band, but one of the most prolific and unique psychedelic, modal, experimental power trios to emerge out of the Scandinavian psychedelic underground scene in 1967. Although hailing from Stockholm, Sweden they only released a single in Finland, which has since become one of the most sought-after pieces of vinyl from the era. Formed out of the legendary R&B/beat band T-Boones which included guitar-wiz Kenny Håkansson, who ushered the group into the psychedelic sounds of the time. Not only were they the house band at the legendary psychedelic club, Filips, they also supported Jimi Hendrix on his Swedish tour in 1968 and then turned into Mecki Mark Men, who became the first Swedish rock band to tour the U.S. This unique collection includes live recordings made at Filips, their impossibly rare single and a rare live recording made in Finland. Painstakingly collected and researched by Dungen's guitarist, Reine Fiske.
S.T. MIKAEL- IN HARMONY LP (subliminal sounds, sweden)
31.98usd/21.44gbp/24.10eur/2916jpy (approx)
*shop favorite restocked… This brand new and heavily mind-bending album is the second volume in a suite of two separate albums marking the return of the mysterious and legendary Swedish psychedelic multi-instrumentalist S.T. Mikael. Mikael spearheaded the DIY psychedelic rock/folk movement of the late 1980s/mid-'90s, and he returned in early 2008, after an 11 year silence, to record some music with some friends for Subliminal Sounds. In Harmony is the natural conclusion to the recordings S.T. Mikael made with Dungen's Fredrik Bjorling and Reine Fiske, which were introduced with the album Mind of Fire. Signaled from the outset with the opening track "Mother Is Calling," In Harmony is dedicated to our arch mother, Nature, and all the treasures and mysteries it contains. On his 15-minute epos, "Higher," Mikael performs as a one-man-band, offering insight into the blissful happiness he has received from that which springs from -- and grows -- in nature. As our world continues to change faster than ever, S.T. Mikael's melodic folk-rock and spiritual psychedelia tells us of the importance of partaking in the psychedelic communion and listening to each other -- before it's too late. Get ready for more visions of winged creatures galloping across a thunderous and cloud-swirled sky and another glimpse into your inner mind's eye. Limited edition of 500 copies on vinyl only.
S.T. MIKAEL- MIND OF FIRE LP (subliminal sounds, sweden)
36.98usd/24.79gbp/27.87eur/3372jpy (approx)
*shop favorite restocked… After an 11 year silence, here's a new album by the mysterious and legendary Swedish psychedelic multi-instrumentalist, S.T. Mikael. This is part one of a suite of two separate albums. Mikael spearheaded the DIY psychedelic rock/folk movement of the late 1980s/mid-'90s, with a collection of albums that now fetch up and over $1000 on eBay. During his long absence, S.T. Mikael grew more secretive and reclusive, but all the while he was still writing music. Now that he's finally back, here's a chance at last for the world to join his psychedelic world again. The music, stretching out in many different directions, has been done freely and spontaneously in an extremely relaxed and happy environment. He also joins forces with Dungen's Reine Fiske and Fredrik Björling, whose musical expertise now also grace the grooves. These otherworldly acid tripper recordings now exist in the real world and S.T. Mikael proves, once again, to be a gifted songwriter and an unconventional performer with a very personal ear for acoustics and an emotional honesty seldom seen these days. Melodic folk-rock elements flow with waves of heavy fuzz-phase leads; weird, detached, haunted vocals echo over the band and the whole thing seems to teeter on the brink of psychedelic oblivion. This is not psychedelic revival, but the psychedelic NOW. His soaring vocals, surreal lyrics, fragile, folky melodies, heavy fuzz riffs, mind-bending soul funk and penchant for the spiritual and mystical make this a fascinating voyage that is so mind-twisting, soul-swirling, upper psychedelic that your third eye takes you on a joyride through an altered state! This album makes your brain start thinking in those pebble-splash-pond-mind circular expanding waveforms that reveal the password to tomorrow.
PAUL KOSSOFF WITH BLACK CAT BONES- PAUL'S BLUES 3LP (sunbeam, uk)
47.98usd/32.16gbp/36.16eur/4376jpy (approx)
*Previously released on 2CD by Sunbeam, now issued on deluxe 180 gram virgin vinyl. This 3LP package contains the earliest known recordings of the UK's Paul Kossoff (Free), whose tragic death at 25 in 1976 robbed the rock world of one of its finest-ever blues guitarists. Taped at rehearsals with Black Cat Bones in London in 1967, the raw, lo-fi tracks find the teenaged Kossoff already a master of his instrument. Accompanied by musicians including Derek and Stuart Brookes (later to form the legendary Leaf Hound), and featuring a guest appearance from Paul Rodgers (later to form Free with Kossoff), the recordings are of considerable historical importance. They are released here for the very first time, along with a triple fold-out sleeve featuring rare photographs, full liner notes and an introduction from the band's drummer, Frank Perry, making this numbered, limited package an essential purchase for all serious rock collectors.
PUNK AND POST-PUNK
---
MI AMI- ARK OF THE COVENANT 12" (lovers rock, usa)
12.98usd/8.70gbp/9.78eur/1183jpy (approx)
*shop favorite restocked… Heavy and frantic dub punk from San Francisco's Mi Ami, featuring Dan and Jacob of Dischord's Black Eyes. A spacious exploration of 21st century paranoia and psycho-sexual body terror. Debut release from Lovers Rock. Limited to 500 copies, 45rpm, 140 gram vinyl, hand screened covers.
BLANK DOGS- ON TWO SIDES CD (sacred bones, usa)
14.98usd/10.04gbp/11.29eur/1366jpy (approx)
*Sacred Bones presents the CD version of the first Blank Dogs full-length On Two Sides--vinyl was released (and already oop) earlier this year via Troubleman Unlimited. The first long-playing release and the first non-vinyl appearance (save for a very limited run cassette release of this album via Fuckit Tapes) from bedroom punk's new crowned prince of home-recorded DIY synth dementia. After a string of highly coveted and now mostly out of print singles and EP's On Two Sides finds the band holding attention in the long form. Buried under the layers of distortion, fuzz, and synth lines are pop hooks that call to mind The Bats and The Chills as much as Helios Creed or Debris. Psychedelic punk for fans of the more minimal and electro tendencies of the Komische. Which mask will you wear during Blank Dog Time?
CHILDREN'S HOSTPIAL- ALONE TOGETHER LP (sacred bones, usa)
18.98usd/12.72gbp/14.31eur/1731jpy (approx)
*Alone Together is the debut release from Children's Hospital. If their despondent sounds remind you of something you may have once heard its because this is the latest project from the A-Frames/Intelligence/Rodent Plague/AFCGT axis. Reminiscent of the brooding and gray skyline of their hometown of Seattle the duo hover between abstract soundscape compositions, Jandek inspired bouts of melancholy droned out dementia, and stripped apart abrasive punk...often combining several of the forms at once. If recent Rodent Plague releases on Killshaman and Jerkave Tapes are any indication it would be ill-advised to sleep on Children's Hospital.
THE REBEL- NORTHERN ROCKS BEAR WEIRD VEGETABLE LP (sacred bones, usa)
18.98usd/12.72gbp/14.31eur/1731jpy (approx)
*Sacred Bones Records presents Northern Rocks Bear Weird Vegetable—the next full-length from London, England's The Rebel. The alter ego of Country Teasers' Ben Wallers, The Rebel dates back to the tail-end of the 80s—having existed side-by-side throughout Country Teasers' prolific career—often releasing records at a steadier clip than Waller's main project with songs too madcap to fit into even their William-Burroughs-by-way-of-The-Residents take on country music. Wallers' characteristic self-aware irony and surreal gender/race ruminations are still present but sitting backseat in this more fleshed out concept album about decaying conditions on the planet 3AR7H. Although Burroughs comparisons are inevitable, Northern Rocks Bear Weird Vegetable could only have been scripted by The Rebel. The album's narrator is in a band, has a valet named Mulholland, but inhabits an otherwise unrecognizable dystopian landscape where evil science laboratories combat college radio personalities, and nuclear war with Iran is well underway. Important issues of today and tomorrow are touched on. In "Why Must I Pay?" Mr. Thatcher, a future Prime Minister, is excoriated for the rising costs of tea, rent, drugs and sex. In "Scarlett Johansen Conceiving the Design&8221; we are shown a horrific world in which starlets replace scientists as consumerdom's inventors. In "You're Just Like Tammy Wynette" the Radical Islam Problem is diagnosed by looking at the politics of ladies headgear, while in "Turtle v. Octopus" a battle between Lovecraftian ancient adversaries plays out, potentially affecting the future of Music itself. This is the first Rebel album to be recorded in the studio with a live backing band...that band being the Country Teasers. In terms of sound, Northern Rocks Bears Weird Vegetable exchanges The Rebel's clautrophobic home studio layers and d.i.y. effects for the improvisational band chemistry and controlled looseness of Country Teasers' infamous live act.
FUNK AND SOUL
---
WICKED WITCH- CHAOS: 1978-86 LP (em, japan)
24.98usd/16.75gbp/18.83eur/2278jpy (approx)
*First-time ever reissue of rare evil psycho machine-funk from '80s Washington, D.C., including previously-unreleased mixes. Now is not the time to doubt your senses -- the Wicked Witch does exist. Born and raised in the musical magical cauldron of Washington D.C., Wicked Witch combines elements from alchemical mentors Parliament Funkadelic, Sun Ra, ESG, Run DMC, James Brown and Jimi Hendrix to cast a crazed spell on the innocent listener. An evil mass of machine-funk with lashings of rhythm and blues and fusion delivered direct from the heart of the Witch, a misunderstood psycho-genius weaving his solo web deep within the dark studio walls. Trained by masters at the Duke Ellington School of the Arts, Wicked Witch is in full control; he plays all, knows all, tells all. His message will not be denied. Believe your ears, believe your eyes: the Wicked Witch does indeed exist. First-time ever re-issue, remastered from the original master tapes.
GREY AREA, AVANT GARDE AND NOISE
---
KOEN HOLTKAMP- FIELD RITUALS 2LP (type, uk)
23.98usd/16.08gbp/18.07eur/2187jpy (approx)
*Double LP version. Includes two vinyl-only remixes by Robert Aubrey Lowe (Lichens) and Xela… Field Rituals is the first solo album to come from Koen Holtkamp, an artist probably better known as one-half of ambient duo Mountains. Based in Brooklyn, Koen created the album slowly and as a love letter of sorts, taking in delicate field recordings and using them like faded photos, representing his distinct memories of the people and places he chanced upon. Taking cues from the classic ambience of Brian Eno and fusing it with the instrumental subtlety of Sweden's Tape, Koen has come up with an aural book on his subject matter. Each track feels entwined in the next and feels like a part of something much bigger. Sure we've heard field recordings, synthesizers and guitars before, but rarely have these instruments been injected with such a lightness of touch and with such a delicate open ear. Each listen reveals more, like peeling back layers of onion skin -- take the album's epic centerpiece "Sky Flowers" for example, which blends slow-moving synthesizers with good-natured environmental recordings and shimmering strings. The result is explosive somehow, with the grandeur more usually exploited by Arvo Pärt being framed with a distant electronic ambience. The slow-burning pace is probably the single most important facet and reveals an artist at ease with his musical choices, something unusual in a genre brimming with young hopefuls. A good comparison might be Stars Of The Lid, but Koen's music is more organic and more humble somewhat than the ex-Texan duo. This is a look into Holtkamp's most personal of works.
JAZZ
---
SUN RA- OF MYTHIC WORLDS LP (philly jazz, usa)
14.98usd/10.04gbp/11.29eur/1366jpy (approx)
*Exact repro of this 1980 album, the second Sun Ra album to be released on Philly Jazz following Lanquidity. Undated live recording, not previously reissued on either LP or CD! "Sun Ra's music is equational. It is based on a system and philosophy as old as the most ancient of civilizations, and it points the way of the future as well. Music is not seen as merely entertainment. Ra has oftentimes mentioned the potentials of music to change the social order. In fact, the highlight of many of his performances is his self-conceived cosmodrama which is essentially a dramatic monologue by Sun Ra in which he outlines the paths toward omniversal perfection. The Arkestra itself becomes the musical foil for Pharonic wisdom and cosmic insight." --Spencer R. Weston
SUN RA- INTERSTELLER LOW WAYS LP (saturn, usa)
14.98usd/10.04gbp/11.29eur/1366jpy (approx)
*shop favorite restocked… Originally titled Rocket Number Nine. Tracklisting: Onward, Somewhere in Space, Interplanetary Music, Interstellar Low Ways, Space Loneliness, Space Aura, Rocket Number Nine Take off for the Planet Venus. Recorded at various locations, Chicago, late 1960.
SUN RA- WHEN SUN COMES OUT LP (saturn, usa)
14.98usd/10.04gbp/11.29eur/1366jpy (approx)
*shop favorite restocked… Tracklisting: Circe, The Nile, Brazilian Sun, We Travel the Spaceways, Calling Planet Earth, Dancing Shadows, The Rainmaker, When Sun Comes Out. First two tracks probably made during the same session at the Choreographers' Workshop, late 1962 or 1963. Remaining tracks recorded during different sessions around the same period. The master tape of side B is in stereo; all known pressings of the album are in mono, however. The master tape also includes a rejected take of an unidentified piece at the beginning. In addition, three pieces were recorded backwards (!) on the master used by Evidence.
SUN RA- SUPER-SONIC JAZZ LP (saturn, usa)
14.98usd/10.04gbp/11.29eur/1366jpy (approx)
*shop favorite restocked… Retitled Super Sonic Sounds on Impulse. Tracklisting: India, Sunology, Advice to Medics, Super Blonde, Soft Talk, Sunology, part II, Kingdom of Not, Portrait of the Living Sky, Blues at Midnight, El is a Sound of Joy, Springtime in Chicago, Medicine for a Nightmare. Recorded RCA Studios, Chicago, 1956.
SUN RA- THE NUBIANS OF PLUTONIA LP (saturn, usa)
14.98usd/10.04gbp/11.29eur/1366jpy (approx)
*shop favorite restocked… Originally titled The Lady With the Golden Stockings. Tracklisting: Plutonian Nights, The Lady with the Golden Stockings (The Golden Lady), Star Time, Nubia, Africa, Watusa, Aiethopia. All from various clubs and rehearsal rooms, Chicago, 1958-1959.
SUN RA- WE TRAVEL THE SPACE WAYS LP (saturn, usa)
14.98usd/10.04gbp/11.29eur/1366jpy (approx)
*shop favorite restocked… Tracklisting: Interplanetary Music, Eve, We Travel the Spaceways, Tapestry from an Asteroid, Space Loneliness, New Horizons, Velvet. Recorded at "El Saturn Studio" (meaning some club or rehearsal room), Chicago, around 1959.
SUN RA- STRANGE STRINGS LP (saturn, usa)
14.98usd/10.04gbp/11.29eur/1366jpy (approx)
*shop favorite restocked… Tracklisting: Worlds Approaching, Strange Strings featuring vocal by Arthur Jenkins, Strange Strings featuring lightning drum. Recorded in New York, probably 1966. A very uncommon Sun Ra LP, originally issued on Thoth (a Saturn-subsidiary?) in '66 or '67. A concept album of sorts, dealing with musicians playing unfamiliar instruments ("Chinese lutes, moon-guitars, mandolin, bass, koto," according to Tam Fiofori). "It is a piece of astonishing variety...Sun Ra here succeeds in creating perhaps the most completely improvised but organic piece in the history of jazz, with no prepared rhythmic, melodic or harmonic material, performed by players on instruments foreign to them." -- John Szwed.
SUN RA- HOLIDAY FOR SOUL DANCE LP (saturn, usa)
14.98usd/10.04gbp/11.29eur/1366jpy (approx)
*shop favorite restocked… Tracklisting: But Not for Me, Day by Day, Holiday for Strings, Dorothy's Dance, Early Autumn, I Loves You Porgy, Body and Soul, Keep Your Sunny Side Up. Hall Recording Co., Chicago, late 1960, except Early Autumn, which was made at the Wonder Inn around the same time.
SUN RA- SOUND SUN PLEASURE!! LP (saturn, usa)
14.98usd/10.04gbp/11.29eur/1366jpy (approx)
*shop favorite restocked… Tracklisting: 'Round Midnight, You Never Told Me That You Care, Hour of Parting, Back In Your Own Backyard, Enlightenment (taken from Jazz in Silhouette), I Could Have Danced All Night. Recorded by Alton Abraham, Chicago, 1958. Also seems to be a studio recording. Not the same session as Jazz in Silhouette.
SUN RA- MY BROTHER THE WIND LP (saturn, usa)
14.98usd/10.04gbp/11.29eur/1366jpy (approx)
*shop favorite restocked… Tracklisting: My Brother the Wind, Intergalactic II, To Nature's God, The Code of Interdependence. New York or Philadelphia, 1970.
SUN RA- THE NIGHT OF THE PURPLE MOON LP (saturn, usa)
14.98usd/10.04gbp/11.29eur/1366jpy (approx)
*shop favorite restocked… Tracklisting: Sun-Earth Rock, The All of Everything, Impromptu Festival, Blue Soul, Narrative, Outside the Time Zone, The Night of the Purple Moon, A Bird's Eye View of Man's World, 21st Century Romance, Dance of the Living Image, Love in Outer Space. Probably recorded in New York 1970. Small grouping of Sun Ra (Moog synthesizers, Roksichord), John Gilmore (sax, perc.), Danny Davis (sax, clarinet), Stafford James (bass).
SUN RA- MY BROTHER THE WIND VOL.2 LP (saturn, usa)
14.98usd/10.04gbp/11.29eur/1366jpy (approx)
*shop favorite restocked… Tracklisting: Somewhere Else, Contrast, The Wind Speaks, Sun Thoughts, Journey to the Stars, World of the Myth "I", The DesignQCosmos II, Otherness Blue, Somebody Else's Idea (Somebody Else's World), Pleasant Twilight, Walking on the Moon. Recorded in New York or Philadelphia 1969.The session tapes also include a rejected version of an unidentified composition.
SUN RA- BAD AND BEAUTIFUL LP (saturn, usa)
14.98usd/10.04gbp/11.29eur/1366jpy (approx)
*shop favorite restocked… All recorded at the Choreographers' Workshop, New York, November or December 1961. Tracklisting: The Bad and the Beautiful, Ankh, Just in Time, Search Light Blues, Exotic Two, On the Blue Side, And This is My Beloved. A tape of these sessions was sold to Alan Bates of Black Lion/Freedom records (probably in 1970). It also included an incomplete, untitled piano and bass duet and an incomplete title featuring piano and percussion.
SUN RA- MAGIC CITY LP (saturn, usa)
14.98usd/10.04gbp/11.29eur/1366jpy (approx)
*shop favorite restocked… Tracklisting: The Magic City, The Shadow World, Abstract Eye, Abstract "I". Recorded at Rehearsal, New York City, around 9/24/65 and Live at Olatunji's loft, New York, spring 1965.
SUN RA- OTHER PLANES OF THERE LP (saturn, usa)
14.98usd/10.04gbp/11.29eur/1366jpy (approx)
*shop favorite restocked… Tracklisting: Other Planes of There, Sound Spectra, Spec Sket, Sketch, Pleasure, Spiral Galaxy. Recorded at Choreographers' Workshop, New York, 1964. 'Spiral Galaxy' is from a different session than the other three tracks. Probably recorded by Tommy Hunter.
SUN RA- ART FORMS OF DIMENSIONS TOMORROW LP (saturn, usa)
14.98usd/10.04gbp/11.29eur/1366jpy (approx)
*shop favorite restocked… Classic Chicago Saturn release, issued in 1965, recorded at the Choreographers' Workshop, all but the last two tracks in the basement (where Ra liked the piano sound). Recorded in New York 1961/1962. Tracklisting: Cluster of Galaxies, Solar Drums , The Outer Heavens, Infinity of the Universe, Lights on a Satellite, Kosmos in Blue. Featuring: "Cluster of Galaxies", "Ankh", "Solar Drums", "The Outer Heavens", "Infinity of the Universe", "Lights on a Satellite", "Kosmos In Blue". With futuristic space interludes that are mindblowing... "This music, performed by a jazz band in the early 1960's, predates Syd Barrett, and occurred long before Tangerine Dream's Electronic Meditations. But you will swear you are listening to a lost Kraut/psych classic inspired by both of these. 'Solar Drums' is everyone in the band grabbing a percussion instrument except for the man behind the recording desk, who plunges everyone into a swirl of echo until they tip and tremble off each other luminescently, plinking brightly in the dark...one of the most amazing documents of Sun Ra's foresight.
SUN RA- FATE IN A PLEASANT MOOD LP (saturn, usa)
14.98usd/10.04gbp/11.29eur/1366jpy (approx)
*shop favorite restocked… Hall Recording Co. and rehearsals, Chicago late 1960-early 1961. Tracklisting: The Others in their World , Space Mates, Lights of a Satellite, Distant Stars, Kingdom of Thunder, Fate in a Pleasant Mood, Ankhnaton.
WILLIAM PARKER QUARTET- PETIT OISEAU 2LP (shortwave, usa)
29.98usd/20.10gbp/22.60eur/2734jpy (approx)
*limited double vinyl version of the aum fidelity release… William Parker's Quartet is the premier outlet for his (and their) immense and timeless talents. The group's first two albums are universally recognized as still-revealing exemplars of modern music. Here now is the third album -- Petit Oiseau aka 'Little Bird' -- a wholly new set of melodically, harmonically and rhythmically advanced compositions rendered by one of the greatest jazz bands the world has yet had the good fortune to bear witness to. Insinuating melodies and counter-melodies, layers upon layers of sound unfolding through dancing in your head and with your muscles 'n' bones. The band uses the launching pad of Parker's indelible tunes to explore the far reaches of collective improvisation and then returns home to move it back to you here on planet Earth. The music is delivered within a beautiful 6-panel digipak featuring extensive liner notes by William Parker and cover art by renowned modern master painter David Kroll. So eternally much here to enjoy, wrap yourself in sound and get alive with. Named after Little Bird (or Petit Oiseau in French), a character from one of bassist/composer William Parker's tone poems, this recording features eight original compositions, including works dedicated to musicians Malachi Favors, Alan Shorter and Arthur Williams. Other pieces take their inspiration from such diverse sources as the inherent rhythm of life and the nomadic people of Northern Europe.
EXPLODING STAR ORCHESTRA - WE ARE ALL FROM SOMEWHERE ELSE 2LP (shortwave, usa)
29.98usd/20.10gbp/22.60eur/2734jpy (approx)
*In 2005, cornetist Rob Mazurek was approached by The Chicago Cultural Center and the Jazz Institute to put together a group that would represent the more contemporary / avant-garde side of sound in Chicago for a concert in Millennium Park's Frank Gehry-designed concert hall. The music was conceptualized/composed in Manaus Brazil, Fontevraud, France and Chicago, and developed over more than a dozen performances of the Orchestra before it was recorded by John McEntire at his Soma Studio in Chicago. We Are All From Somewhere Else is comprised of 3 distinct sections, and corresponds to a story involving an exploding star, cosmic transformation, a sting ray, the travels of the sting ray, intelligent conversations with electric eels, the destructive power of humans, the death and ascension of sting ray, the transformation of sting ray ghost to flying bird, and the transformation of bird to phoenix to rocket to flying burning matter to a new-born star. Says Mazurek, "I could clearly see and hear the events as a kind of animated adult/children's story that could be presented in book or video form. In the end you have a poem text based on the original story line that is then flipped backwards to reveal another perspective on the poem. The flipped text was orchestrated by Portuguese video artist and conceptualist Joao Simoes, while I was in Lisbon making final preparations for the release of this recording." As the arrangements of the parts of the pieces came together it became more and more evident that Nicole Mitchell's flutes would play a major role in the realization of the music. That said the intent of the music is not to featuring individual players (although this very well could have featured any individual in the group, as they are all very strong soloists and improvisers) it is more about the projection of a certain sound pertaining to imagination and the trajectory of the sound as movement in time and space, weaving patterns and non-patterns around and inside the idea of the poem. The overall organic approach included actual organic sounds - for example, the sounds of electric eels recorded by Mazurek at INPA research laboratory in Manaus. The juxtaposition of two drums, two basses, two mallets, multiple flutes, two cornets, bass clarinet, ARP synthesizer, guitar, trombone, voices and flugelhorn all played important roles in the development of the final sound. "Psycho-Tropic Electric Eel Dream" is a group improvisation centered around the sound of electric eels. The electric eel tanks Mazurek recorded at INPA contain two species of eels, Pulsating and Waveform. The sound was recorded in a special tank of 15-20 eels of various sub-species, each with its own tone. The results are fascinating tonal clusters not unlike the sound of violins. This track reveals the beauty of these fine creatures and juxtaposes our improvisation with them, and concludes with spoken word by Rob Mazurek ("Robert Ashley was in my head during this part"), some ARP by Jim Baker and some final cascades of Nicole's flute, which was snuck into the recording on the bass amp mic sitting in the hallway while Nicole was playing in another room. "Black Sun" features Jim Baker's lovely piano playing. "This piece was originally written for the great French pianist Jeanne-Pierre Armengaud," says Mazurek, "who I had the pleasure of working with at Abbaye Royale de Fontevraud in France during my residency there." What you hear is Jim's emotionally charged and understated improvisation on the theme of the composition. The sound corresponds perfectly to the text/poem of the recording in which the death of the stingray is a new re-birth of the bird and eventually a new star. "Cosmic Tomes" starts out with storm sounds from the Amazon reversed. The powerful first section reveals a wide-open improvisation on a specific theme and then deconstructed through 3 harmonic centers. The Cornet is that of composer and leader Mazurek. Corey Wilkes' poignant flugelhorn plays an important role within the center of the piece and for a moment he takes off in a more grand gesture. The song then melts into the second part of this suite; repeated lines based on the last harmonic chord of the first section find the bass taking the lead and Matt Bauder's two tenor parts and bass clarinet part playing a major role. One hears Jeff Parker's guitar, Jeb Bishop`s trombone, Josh Berman`s cornet, Matt Lux`s electric bass, Jim Baker`s modified piano, Nicole Mitchell`s flute, and some excellent cutting, filtering post-production work by John McEntire. Part 3 of "Cosmic Tomes" is meant as a kind of prayer or meditation on the idea of unity in the world/universe. "15 Ways of Looking at a Finite Universe" is a quick piece inspired by the Anna Levine book "How the Universe got its Spots", and catapults the recording into the last piece, "part 5," In which we travel back to space, birthing or re-birthing new galaxies. Nicole Mitchell's flute floats over the thick harmonics with Matt Bauder`s bass clarinet doubling the bass of Matt Lux and Jason Ajemian, creating the foundation for the sweet melodic interplay.
HOUSE, TECHNO AND DISCO
---
PAGLIARA MASSIMILIANO- TRANSMISSIONS FLORALES 12" (balihu, germany)
13.98usd/9.37gbp/10.54eur/1275jpy (approx)
*Transmissions Florales is Massi's first vinyl release. The density of the 808 drums reminds us this is synthetic from the start; but as the the swirling, phasing 7th chords and the crystal-like lead tones build up and blend with the laid-back wah-wah guitars, this simple song take us to some sensual, forgotten place with swaying limbs and flashing lights. With a few changes in structure and the timbre of the bass, the 'Acid Mix' proposes an alternate scenario -- gliding to the edge of madness with a wink at raving in the late '80s. Are we in the disco? Or at the seashore? Keep on moving, keep on flying. Bionic gulls call to each other over the ocean's arpeggios. 'Alpha Base' uses a similar synth palette, but with quite different results. Rather than waves, this piece seems to evoke dramatic weather over a jagged terrain. The funky, syncopated bass and percussion remind us of some ancient tribal ceremony on parched soil. Odd sound effects imitate the heat and sudden shots of lightning, while the ascending pentatonic breaks suggest a primitive electronic geisha, draped in mylar foil, deflecting the sun's rays as she dances for the gods. She performs an intricate sequence of steps, each with its own placement and hidden meaning. Having spent the past 2 years entertaining crowds at underground clubs in Berlin and around the EU, Massi is already somewhat known to those who enjoy dancing to whatever is eclectic, energetic, and atmospheric. Now, perhaps more people will hear his special groove. We hope you share our joy, our obsession and the particular oscillations from this very personal 'transmission florale.'
SHADOW DANCER- SOAP 12" (boysnoize, germany)
13.98usd/9.37gbp/10.54eur/1275jpy (approx)
*Soap, the long-awaited release by the UK's Shadow Dancer, is a pure peak-time cut-disco-banger, plus the title track is the lead single of his debut album Golden Traxe. On the flip, you get "Northern," which is a dark, Chicago house-inspired, straight 4/4 that won't disappoint you on any dancefloor. Already supported by Erol Alkan, 2manyDj's, Ed Banger, A-Trak, etc.
MARIUS VAREID- SKUMLE PLANER/TROPISK STORM 12" (full pupp, norway)
14.98usd/10.04gbp/11.29eur/1366jpy (approx)
*Marius Vareid (1/2 of Ytre Rymden Dansskola) brings us a sunbaked and red-hot 12″ just in time before another miserable winter. We love it, you should too!
MICHAEL JACKSON- BUTTERFLIES: HALLSTROM SHELTER REMIX 12" (gay, usa)
9.98usd/6.69gbp/7.52eur/910jpy (approx)
*It seems certain unnamed forces are attempting to Stonewall the Gay Records empire---to stop it in it's tracks here, before it can bring it's message to the masses of the world craving the new dance sound....but let this be said now: the righteous pounding of Bobbi Hallstrom cannot and will not be silenced!!! The triumphant return of Gay Records is heralded here by Hallstrom's latest remix---his fiercest yet---a beautiful rework of Michael Jackson's recent hit "Butterflies," wielding a powerful force below the belt in the form of it's unrelentingly forceful bass, dark and haunting keys and the gorgeous, distorted vibrato of Jackson's vocals, glorified with adoration by the innocent & delicate solo key work by the newest member of the Gay Records family, Tinkerbell, who recently moved from the NYC area to California to join fellow militants combatting the unjust marriage laws recently passed there by some of our less than enlightened countrymen...(s)he is very much missed. Nevertheless, Tinkerbell's presence is still felt within the confines of Gotham once more, as Gay Records continues to consolidate it's rule within and without the city, marching forward with ever increasing momentum to the soundtrack of anti-heteronormative sleaze, "Butterflies" blasting for all the queens, extroverted & introverted, straight & gay, to set their lives of passion in motion, determined to pioneer the sound of the new pleasure, the new flesh, the new club. "We're not here to be shady, just fierce."
TOKYO BLACK STAR- BIT COMMANDER 12" (innervisions, germany)
13.98usd/9.37gbp/10.54eur/1275jpy (approx)
*This is the first EP from Tokyo Black Star's upcoming full-length. Inspired by Yellow Magic Orchestra, the Japanese electronic music pioneers. The B-side is a housey Loco Dice remix of "Game Over," similar to his remix of Dennis Ferrer's "Son Of Raw."
FRANKIE FLOWERZ- BREAK THE BARRIERS 12" (innervisions, germany)
13.98usd/9.37gbp/10.54eur/1275jpy (approx)
*The Internasjonal label continues their track of highlighting new talent with a slow house chugger in the form of Break The Barriers, by Malaysia-born and Berlin-based Frankie Flowerz. A perfect match for remix duties is man of the moment (and soon to be legendary) John Daly of Galway, who turns in a slightly faster, darker and bit dubbier affair. Sooooooo good.
REBOOT- ASSIGN THE SOURCE 12" (motivbank, uk)
14.98usd/10.04gbp/11.29eur/1366jpy (approx)
*New house label with a superb release by Reboot!
OTHER FORMATS
---
FM3- BUDDHA MACHINE II SOUNDBOX (fm3, china)
25.98usd/17.42gbp/19.58eur/2369jpy (approx)
*The Beijing-based duo FM3 is back with an all-new version of their wildly successful 2005 release, the Buddha Machine. Introducing Buddha Machine 2.0: 9 new loops. 3 new colors. Pitch bend. Blurring the line between music box and musical instrument, the Buddha Machine 2.0 is an interactive album that lets users customize the listening experience. Drop the pitch and the music ebbs in a low ambient drone. Boost the speed and suddenly its alive with melody. Add a few more machines, set them at different speeds and you have an evolving audio perfume. Plug it into a mixer, add some beats or vocals or guitar... FM3 won't mind. In fact, they encourage people to use the Buddha Machine as inspiration. Since its release in 2005, the original Buddha Machine has sold more than 50,000 units worldwide and has won praise from artists as diverse as Daft Punk, Gorillaz, Low, Monolake, Sunn O))), Blixa Bargeld and Mike Patton. Legendary producer Brian Eno was the first customer for the original Buddha Machine and nearly 3 years later told FM3 he still "cherishes" his purchase! Similar in shape and design to the original Buddha Machine, but boasting more robust construction and improved sound quality, the 2.0 comes in three colors: burgundy, grey and brown. For those who haven't experienced the pleasure of the original, the Buddha Machine is essentially a small plastic box that plays ambient loops. The loops repeat endlessly until the "track" is switched or the two AA batteries (not included) run out. The machine has its own built-in speaker and there is also a headphone jack for a more personal experience. But the charm of the device isn't nearly as specific: the Buddha Machine has a calming presence in today's fast-paced world. Its charm mixes with FM3's innovative music to provide the owner with an experience that is hard to define. Essentially, it's a box with a life, a tool for living, and to many, it's a friend. Founded in 1999 by Christiaan Virant and Zhang Jian, FM3 are considered pioneers of electronic music in China. Inspired by Buddhist prayer boxes found at temples around Asia, the duo released the original Buddha Machine in April 2005, winning acclaim in publications including BoingBoing.net, The New York Times and Arthur magazine.
FM3- BUDDHA MACHINE I SOUNDBOX (fm3, china)
25.98usd/17.42gbp/19.58eur/2369jpy (approx)
*restocked… This is the original Buddha Machine, first released to worldwide acclaim in 2005. FM3 present the Buddha Machine, a unique "soundbox" from China which is causing sensation worldwide. The Buddha Machine is a small musical loop player, built kind of like a little AM radio -- but without all the nonsense. Total genius from out of nowhere, it comes with an integrated speaker, a volume control, a mini jack-out and a switch to choose between nine different loops which are stored on a small chip and can be directly played by this mini soundsystem. A totally dazzling item which causes jaw-dropping delight everywhere -- Alan Bishop bought twenty-four of these on sight, Brian Eno bought eight (how's that for apocalyptical math?). FM3 are a duo of Christiaan Virant and Chinese keyboardist and computer musician Zhang Jian who create loop-based ambient electronic music. Based in Beijing, they came upon a small box used at Buddhist temples to chant or play prayers. Explains Virant: "...there are a number of different explanations of why they invented this box in China. Some people say it's because modern people are too lazy to go to the temples to say the chants to the Buddha like they used to, so they invented this small machine to do it for them." FM3 gave it a name and began manufacturing it in 2005. In two years, they sold nearly 50,000 of them. The Buddha Machine is not an iPod. It's not loaded with features. It's simply a small plastic box -- available in an assortment of colors -- that plays nine different loops. The possibilities of how you listen to it, however, are infinite.
MAGAZINES AND BOOKS
---
ANPQUARTERLY- VOLUME 2, NO.2 MAGAZINE (anpquarterly/rvca, usa)
0.00usd/0.00gbp/0.00eur/000jpy (approx)
*Brendan Fowler catches up on 30+ years of Mark Flood, while Aaron Rose gets as much with V. Vale. Naomi Harris shows us a lot of America and the swingers she met in the process. Shannon Ebner discusses politics, poetry and photography while cover stars Lizzie Bougatsos and Sadie Laska discuss the intersections of their band, I.U.D., and their separate studio art practices. We also get in touch with the Mega Words Store, Chris Johanson's record label, Paperback, Wildness and more. ANPQuarterly is an arts magazine published by RVCA that focuses on a broader sense of art and community. The idea behind this endeavor is to make a magazine that will educate and inform openly and without the social or financial restrictions that plague many publications today. Our goal is not to focus on current events or 'who's hot' but rather to bring forward people and phenomena that deserve acknowledgment and coverage regardless of their place in time. 66 pages.
GIFT CERTIFICATES
---
gift certificates are always available in any denomination and come in a envelope ready to be stocking stuffed, slipped into pockets or dispensed in any way you see fit. they can be paid for in cash, credit card (visa, master card or discover) or paypal in person, phoned in or via email. gift certificates not paid for in person can either be mailed to you, or we can keep it in shop if the recipient plans to use it for mail-order.
ADDRESS
---
tequila sunrise records
525 w. girard avenue
(btwn 5th and 6th streets)
philadelphia, pa 19122
SUBWAY: blue or orange line to girard ave TROLLY: 15 to 5th street BUS: 57 to girard/3rd-4th st; 47 to girard/7th-8th st.
MAP
t/us: 1215 965 9616
t/uk: 0203 004 8357
e:
ajv@tequilasunriserecords.com
u:
www.tequilasunriserecords.com
m:
www.myspace.com/tequilasunriserecords
b:
www. tequilasunriserecordshop.blogspot.com
f:
www.facebook.com/home.php?#/profile.php?id=1447421864&ref=profile
HOURS
---
monday: closed
tuesday: 12:00-6:00pm/est
Wednesday: 12:00-6:00pm/est
thursday: 12:00-7:00pm/est
friday: 12:00-7:00pm/est
saturday: 12:00-6:00pm/est
sunday: 12:00-6:00pm/est
---