NEW ARRIVALS AND RESTOCKS
FRIDAY, DECEMBER 19
---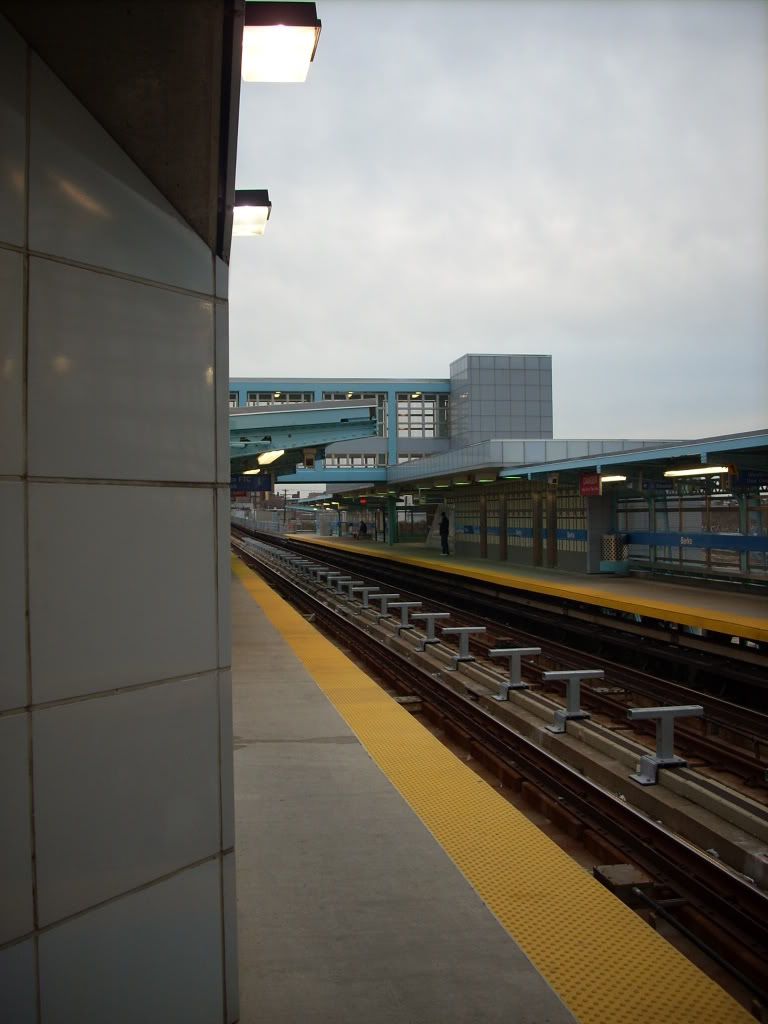 thanks for looking.
alright… it's looking like this may be the last update of 2008 (although i might have a last minute order coming in next week, we'll see)… either way, there's some heavy action coming in that should not be missed, check em out: shadoks music represses of the witch and amanaz lp's (first time in shop for the witch lp, but if yr familiar w/ the amanaz, question mark or peace lp's, you know this is more top notch african psych); La Düsseldorf and zombies vinyl (both new and restocked); a bunch of 99 records restocks (timeless and essential stuff); new and restocked titles from locust music (nnck, henry flynt, silmaril, etc); ANOTHER TON of dubstep and a nice lil pile of dirt crew restocks… good stuff… don't miss out!!!
gracias
anthony
as always, many of these titles are in very limited quantity, so if you're interested in anything listed below and can't make it to the shop you can make a purchase via paypal or over the phone with a credit card and pick them up later or have them shipped (see more information below). i will no longer hold records. sorry.
prices are subject to change without notice.
prices do not include shipping and handling. for those of you shipping within the continental united states I offer a 5.00usd flat shipping rate for any amount of records and/or compact discs. shipping cost for international orders are calculated on an order by order basis. payments for orders can be made via
paypal
or with a credit card by telephone between 12-6pm/est.
i also offer bike messanger service via timecycle couriers. for the low cost of 10.00usd i can deliver any amount of records and/or cds you wish to purchase to your center city philadelphia location (this includes some parts of south, west and north philadelphia) within two hours (and for those of you who need your records even faster, we also offer 'rush' service for the low flat rate of 20.00usd for any amount of records/cds delivered to you within one hour). of course, we are still more than happy to ship records via the usps within philadelphia. as with the international shipments, orders placed before 5pm/est will ship out that evening and should reach their destination by the following day.
PICKS OF THE WEEK
---
WITCH- LAZY BONES!! LP (shadoks music, germany)
44.98usd/29.20gbp/30.76eur/3979jpy (approx)
*in stock for the first time, second pressing by shadoks on transparent blue vinyl, edition of 300 copies, originally released in 1975. Another out-of-nowhere African 70's rock discovery in the Blo mold… Completely unknown band from Zambia, privately pressed on a small local label, this five-piece electric band plays a strong electric African underground style. Tons of wah wah-fuzz guitar in every track, African-style beats and vocals and all original songs. If bands from Nigeria such as Blo and Ofege and bands from Zambia such as Rikki Ililonga and Chrissy Zebby are all travelling on the psychedelic highway at 100 mph, the Witch overtakes them with 120. On the cover we can read: if you're feeling depressed, low, disturbed, out-of-sorts, sad, frustrated or widely demented, then folks, we suggest you seek out a quiet place, indulge in some soothing meditation and cut away that headache by listening to this inspirational album.
AMANAZ- AFRICA LP (shadoks music, germany)
47.98usd/31.15gbp/32.81eur/4245jpy (approx)
*shop favorite restocked just in tome for the holidays… second pressing by shadoks on transparent yellow vinyl, edition of 300 copies… From Zambia, Africa, 1975. LP in an edition of 450 numbered copies, with glossy heavy sleeve, 180 gram pressing. Amanaz was formed in 1973. Three songs are in the native language Bemba, and 9 songs in English, recorded in Kitwe, the 3rd biggest city in Zambia up north. Musically, it goes in the same direction as Blo, The Witch and Question Mark, but this album is way cooler and stoned with an amazing fuzz guitar all over which sounds like an African version of early Cream. The cover makes it look very traditional but after a few spins, you are aware that this one is very special. It's so cool, so tightly-produced and easily compares with UK underground albums with a touch of African beats. Still completely unknown, so this album has not been scored yet by the collectors' scene. A real surprise.
HARD ROCK AND PSYCHEDELIC
---
LA DÜSSELDORF- LA DÜSSELDORF LP (4 men with beards, usa)
19.98usd/12.97gbp/13.66eur/1767jpy (approx)
*Upon the break-up of legendary Krautrock duo Neu!, drummer Klaus Dinger formed La Düsseldorf with his brother Thomas and keyboard player Hans Lampe. This, their self-titled debut, was recorded in 1975 and is a staggering mix of Dinger's trademark motorik rhythms, glammy synths, pulsing organs, and urgent guitar work that altogether create a sound that, at times, predates both punk and post-punk, no small feat. Featuring their European hit single 'Silver Cloud,' La Düsseldorf's debut record is classic Krautrock on par with the best offerings of Neu!, Kraftwerk, and Can.
LA DÜSSELDORF- VIVA LP (4 men with beards, usa)
19.98usd/12.97gbp/13.66eur/1767jpy (approx)
*Viva is the second release from Klaus Dinger's post-Neu! group. Originally released in 1978, Viva is a stunning combination of washed-out synthesizers, swirling guitar work and Dinger's trademark motorik rhythms. Featuring the classic 'Cha, Cha 2000,' Viva is another fine effort from one of Krautrock's legends and stands as a testament of just how gloriously ahead of their time the German progressive rock scene of the '70s could be. An essential record.
THE ZOMBIES- BEGIN HERE LP (sweet dandelion, uk)
32.98usd/21.41gbp/22.55eur/2918jpy (approx)
*No need to introduce them -- nobody will disagree that The Zombies are one of the seminal bands from the '60s. Before their pop-psych masterpiece Odyssey & Oracle, containing 'Time of the Season', a world wide hit still known to younger audiences today through numerous TV spots, in 1964 they released their debut album Begin Here as a followup to their hit single She's Not There. The record is a perfect showcase of the Zombies' unique early style combining R&B, beat and even a hint of jazz. Every track here is a winner. 14 perfectly executed compositions by 5 dedicated musicians. It's really hard to describe such one-of-a-kind music, but let's just say, if we had to burn all our records and save only five of them, this would stay on the shelf. Now reissued on vinyl after many years of being unavailable. Get it now before you need to wait another decade! Limited to 500 copies, with remastered sound and preserving the original artwork.
THE ZOMBIES- ODESSEY AND ORACLE LP (big beat, uk)
24.98usd/16.22gbp/17.08eur/2210jpy (approx)
*shop favorite restocked… Odessey and Oracle was recorded in 1967 after the Zombies signed to the CBS label, and was only the second album they had released since 1965. As their first LP, Begin Here, was a collection of singles, Odessey can be regarded as the only true Zombies album. While their first album included several cover versions, Odessey consisted entirely of original compositions by the group's two main songwriters, Rod Argent and Chris White.
The group began work on the album in June 1967. Some songs were recorded at EMI's Abbey Road Studios, where earlier in the year the Beatles had recorded Sgt. Pepper's Lonely Hearts Club Band and Pink Floyd recorded The Piper at the Gates of Dawn. This was the first time Abbey Road would be used for an independently produced (non-EMI) release. By the time the recording was finished, in late 1967, the Zombies were effectively disbanded, due to lack of financial success. Odessey and Oracle was released in the UK in April 1968 and in the United States in June. The single "Time of the Season" became a surprise hit in early 1969, and Columbia Records (in the United States) re-released Odessey in February, with a different album cover that severely cropped the original illustration.
The gap in time between the UK and US record release dates owes to the Zombies having not prepared a stereo mix initially, a condition the American label insisted on. At the urging of staff producer, Al Kooper, the U.S. CBS/Columbia Records label was belatedly persuaded to release the album on their small Date Records subsidiary label. Argent and White spent their accrued royalties to book studio time and remix the album for stereo specifically for that US release. However, the ninth song "This Will Be Our Year" was not mixed into stereo in 1969 owing to a "missing" horn overdub not on the original 4-track tape.
PUNK AND POST-PUNK
---
HUMAN LEAGUE/THE FUTURE- GOLDEN HOUR OF THE FUTURE 12" (black melody, uk)
12.98usd/8.43gbp/8.88eur/1148jpy (approx)
*2008 repress of this 12", originally issued in 2002… 12" sneak preview of the Golden Hour Of The Future CD. This album includes previously unheard material from the pre-Travelogue and Reproduction era Human League, and their earlier alias, The Future. There are 3 tracks exclusive to this 12" format that will not be featured on the album. Transporting us back to 1977 Sheffield, the tracks showcase the more ambient and experimental side of the band. This is rare, rare stuff.
ESG- ESG 12" (99, usa)
9.98usd/6.48gbp/6.82eur/883jpy (approx)
*shop favorite restocked… ESG's story is long and involved and I'm not going to tell it all here except to say that ESG were a group of sisters (the Scroggins) along with a male friend Tito on congas (who would later pass away) and that the name stands for Emerald Sapphire Gold. Anyway, one day Ed was invited to be a judge at a talent show. ESG were playing and lost but Ed was captivated by them. He offered to (unofficially) manage them and started getting them shows around New York at clubs such as Hurrah's and Danceteria. One of these was as support to A Certain Ratio and after the show, Factory Record's Tony Wilson asked ESG if they would release something on Factory. Wilson got them over to play at the opening night of the Hacienda and put them in the studio with legendary producer Martin Hannett. Legend has it that Hannett was only available because Joy Division had booked studio time that had to be cancelled following Ian Curtis's suicide. The first three tracks on this ep were produced by him and originally came out as a 7" on Factory. The 99 release added three tracks recorded live at Hurrah's in New York early in 1980 and had completely different artwork designed by Gina Franklyn. 'Moody' and 'UFO' from the EP have ended up being two of the most sampled records of all time. -optimo.co.uk
ESG- ESG SAYS DANCE TO THE BEAT OF MOODY 12" (99, usa)
9.98usd/6.48gbp/6.82eur/883jpy (approx)
*shop favorite restocked… Could ESG cut it in the studio without Martin Hannett's production? This showed that with Ed's help they most certainly could. The 12"s real title is 'ESG Says Dance to The Beat of Moody' and it is recorded so that 'The Beat' and 'Moody' segue from one to the other without losing a beat. The version of 'Moody' is more full sounding than the original and it was this Bahlman produced version that would become a dance anthem at all the clubs in New York and lead to ESG performing at The Paradise Garage and other legendary clubs. Oddly, at many of these performances they would be singing to a backing track rather than playing as a band as that was how most acts did personal appearances back then, as the idea of an actual band playing was too weird for many club promoters and audiences. ESG head honcho Rene Scroggins thought it weird that they wouldn't want the whole band too, so would charge the same amount as she would have if they were performing properly. -optimo.co.uk
LIQUID LIQUID- OPTIMO 12" (99, usa)
9.98usd/6.48gbp/6.82eur/883jpy (approx)
*shop favorite restocked… This record is what ultimately destroyed 99 Records. This EP was Liquid Liquid's most accomplished recording so far and 'Optimo' and 'Cavern' became big club hits. 'Cavern' became a huge hit in the newly developing hip hop scene and the 99 shop was inundated with people looking for the record with THAT bassline. It would go on to sell almost 30 000 copies. At this point in time, sampling was a very new phenomenon and no one was really sure what the legal situation was with regards to sampling other people's records. 'Cavern' was such a big hit around New York that summer that it wasn't long before Sugarhill Records, the first label to commercially exploit hip hop, appropriated the bassline for the backing to Grand Master Flash's 'White Lines'. As they were fans, initially Liquid Liquid were delighted that Flash had used 'Cavern' but when it became a global hit their attitude changed somewhat. Ed in particular was outraged and contacted Sugarhill to try and get payment. Sugarhill hadn't actually sampled 'Cavern' but had got The Sugarhill Band (who would ironically later become Tackhead, the biggest band on his friend Adrian Sherwood's On U Sound label) to replay the bassline and also appropriated other elements of the song, right down to Sal's words (Sal's "slip in and out out of phenomena" was changed to "something like a phenomenon"). This was when the nightmare began. Sugarhill were renowned for shady business practices. The raps on their first hit release 'Rappers Delight' were stolen from other rappers and they weren't known for paying out to anyone. Various stories have been told that indicate Ed was threatened and there are tales of Bahlman being 'taken for a ride in a car', Sugarhill people intimidating employees and customers at the 99 store and vague mentions of Mafia involvement. Nevertheless, despite intimidation, Bahlman pursued this through legal channels and eventually it came to court. In a case that would set precedents with regard to sampling law, the judge ruled in favour of 99 and Sugarhill were ordered to pay out. Unfortunately, partly due to their shady business practices, Sugarhill didn't have the money to pay and filed for bankruptcy. This was the final straw for Ed who had put all his energy and money into the case and by all accounts was now a broken man. He decided to get out of the music business and urged all the artists on 99 to do the same. Unfortunately, when Ed left the music business he also left ESG and Liquid Liquid somewhat in the lurch as they had no contracts with him and the rights to their records would remain in limbo for years. As Liquid Liquid were on the verge of imploding anyway, this wasn't too much of a problem for them but it would cause huge problems for ESG in the years that followed. To this day Ed still fiercely guards the master tapes to all the 99 releases that he regards as his. The story doesn't quite end there. Some years later a dj friend of Richard McGuire's informed him that Duran Duran had covered 'White Lines' so McGuire hired a lawyer and went after them. An out of court settlement was agreed upon with Duran's lawyers and the Liquids finally got their payment. By this time Ed was long gone and it's not even known whether he is even aware that justice was finally served. 'Cavern' has gone on to become a bona fide hip hop classic and has been used in several films. That bassline is possibly one of the most famous and instantly recognisable in the history of music. For someone who never really considered himself that much of a musician, this is a fact that to this day amazes McGuire. -optimo.co.uk
LIQUID LIQUID- DIG WE MUST 12" (99, uk)
9.98usd/6.48gbp/6.82eur/883jpy (approx)
*shop favorite restocked… After quite a gap this came out and was the very last release on the label. By this point, founder member, bassist and sleeve designer Richard McGuire, partly disillusioned with the whole Sugarhill debacle had left to pursue his career as an artist (which he still does successfully to this day). Richard McGuire's departure is obvious in the sound of this record which is by far and away the weakest Liquid's and (99 Records for that matter) release although the very short 'Flextone' on the b-side is great (I got to re edit this for a re release as the b-side of a Dennis Young solo single in late 2004). Ed was getting more into technology and the idea of the remix but the drum machines, samplers and synths he employed when producing this make it sound very dated whereas all the other 99 releases sound timeless. Still, it's interesting to ponder what Ed would have gone on to do in a production capacity had he not jacked the whole thing in. I guess Liquid Liquid knew the magic had gone too as shortly after this came out they called it a day too. Sadly not the greatest end to such a great label. -optimo.co.uk
GREY AREA, AVANT GARDE AND NOISE
---
HENRY FLYNT- DHARMA WARRIORS LP (locust music, usa)
19.98usd/12.97gbp/13.66eur/1767jpy (approx)
*The Dharma Warriors was the elemental guitar / drum rock concoction of Henry Flynt & C.C. Hennix. In 1983, the pair hooked up in Woodstock at Hennix's rented house and let freedom ring with two lengthy boombox recordings. "Warriors of the Dharma" and "Mount Fuji on My Mind" are classics of unrefined blues boogie & unhemmed stoner rock. limited edition.
NO NECK BLUES BAND- CLOMEIM 2LP (locust music, usa)
27.98usd/18.16gbp/19.13eur/2475jpy (approx)
*Locust is proud to announce the release of Clomeim, the new studio album from New York's No-Neck Blues Band. Clomeim is an evolution, a vital document of change in The No-Neck Blues Band's 15+ years of para-musical activity. This pivotal recording is a creative distillation of the collective at a new and startling saturation point. For three rainy days in March 2007, the seven-headed hydra that is NNCK holed up in Black Dirt Studios, their newly outfitted recording studio in the foothills of upstate New York. With a discipline and a clarity of vision they've rarely displayed before, the collective channeled all of their energies into hours of recording live, real-time improvisation. After months spent sculpting and recasting the raw material, Clomeim emerged -- a distinct whole, recalling in its parts the communal howl of Algarnas Tradgard, the dead spirit channeling of Geino Yamashiro Gumi, the glacial shadowplay of Heresie era Univers Zero, and krautrock zenith Faust at their finest hour. Clomeim is that rare hybrid -- a rock exterior with a cryptic, experimental core; a dense groover and a burning, exploratory psychedelic grimoire for the new dark ages. limited edition double vinyl.
SILMARIL- THE VOYAGE OF ICARUS 2LP (locust music, usa)
27.98usd/18.16gbp/19.13eur/2475jpy (approx)
*restocked… Awash in fuzz boxes and acid trips, the dozens of other overlooked groups from the psychedelic era bear little resemblance to Silmaril. While others buzzed within the hippie epicenters of Haight Street and the Lower East Side, Silmaril formed in haunted, industrial Milwaukee. Other bands might have met at a love-in; Silmaril were friends from a Catholic youth retreat bound together by a doomed figure in the eccentric madman tradition of Syd Barrett, Roy Harper and Mel Lyman, by the name of Matthew Peregrine. The Voyage of Icarus captures the dark, mysterious, and achingly beautiful acid folk & Christian-themed psychedelic sounds that emanated from 1973's highly collectable privately-pressed album, Given Time... Or the Several Roads, and their dormant, unreleased follow up, No Mirrored Temple.
TRUE PRIMES- WE HAVE WON LP (locust music, usa)
21.98usd/14.27gbp/15.03eur/1944jpy (approx)
*restocked… The Brooklyn duo of Che Chen (founder of the cool O Sirhan O Sirhan magazine) and Rolyn Hu (operatrix of the fine Glasslands performance space) disinfect disaffection with their brand of elemental buzzing unrock. Guitar, girl voice, off drum & unidentifiable noisemakers & homemade gadgets are the foundation for a sound that grafts a smiley face on the body of no wave's penchant for alienation. The unified duo are out on a mission to reverse the flow of negative energy through anthemic fractured ecstatic noise pop and feedback wash. Inspired by DNA, Henry Flynt, Sigmar Polke, Ramnad Krishnan, P.I.L., Yoko Ono, Arthur Russell, Friendship, French folding bicycles and those Eskimo girls who sing into each other's mouths to create harmonic overtones.
V/A- WOODEN GUITAR 2LP (locust music, usa)
29.98usd/19.46gbp/20.50eur/2652jpy (approx)
*Fall 2008 marks the 5th anniversary of Locust's inaugural Wooden Guitar compilation touted then, as today, as a simple title with a simple concept. Back in print on CD and available on double 180 gram vinyl for the first time. First vinyl edition housed in screenprinted jackets much like the original compilation's first CD release. Wooden Guitar is an inspired excursion into the creases and folds of modern delta-delica and a thinly veiled homage to the great Takoma compilations of yore (remember that great Kottke, Lang, Fahey collection?) where guitarists could sit back, work those muscles in their fingers and go the extra musical distance. Four of the great worldwide guitarists -- Germany's Steffen Basho-Junghans, Seattle's Sir Richard Bishop (the Sun City Girls), Japan's Tetuzi Akiyama & Virginia's Jack Rose give us a fresh look at a very old instrument with gloriously stretched out solo compositions. limited edition double vinyl.
V/A- WOODEN GUITAR CD (locust music, usa)
15.98usd/10.37gbp/10.93eur/1413jpy (approx)
*restocked… A simple title with a simple concept. Wooden Guitar is an inspired excursion into the creases and folds of modern deltadelica & a thinly veiled homage to the great Takoma compilations of yore (remember that great Kottke, Lang, Fahey collection?) where guitarists could sit back, work those muscles in their fingers and go the extra musical distance. Four of the great worldwide guitarists -- Germany's Steffen Basho-Junghans, Seattle's Sir Richard Bishop (the Sun City Girls), Japan's Tetuzi Akiyama & Virginia's Jack Rose give us a fresh look at a very old instrument with gloriously stretched out solo compositions.
FOLK, BLUES AND ROOTS
---
V/A- THE BEST THERE EVER WAS: LEGENDARY EARLY BLUES PERFORMERS CD (yazoo, usa)
18.98usd/12.32gbp/12.98eur/1679jpy (approx)
*Features the 20 greatest blues performers of the earliest period of blues recording, the 1920's into the early 1930's, including Charlie Patton, Skip James, Son House, Blind Willie McTell, etc., etc. For 35 years now Yazoo has been recognized as the leading historical blues label, and its credibility and extremely high standards add to the sales potential for this album featuring many of the greatest blues performances of all time. Cover photo is a newly discovered photo of Charlie Patton which will cause great excitement among blues fans everywhere.
DUBSTEP AND FUTURE DUB
---
T++- UNKNOWN 12" (apple pips, uk)
12.98usd/8.43gbp/8.88eur/1148jpy (approx)
*For the fourth outing on Appleblim's label, we are very excited to bring you 2 tracks from one of our favourite producers -- T++. We are very proud to present this forward thinking music from a mainstay of pioneering beats. We won't wax lyrical, just drop the needle and lose yourself in the music. Deep rolling decaying techno, with submerged beats rising and surfacing from the depths, then switching the tempo to 140bpm and twisting the same sounds into ever more entrancing shapes, T++ shows his love of drumfunk producers such as Paradox in a new exciting context. Radio & club support coming from Marcel Dettman (Berghain / Ostgut), Mary Anne Hobbs (Radio 1), Peverelist (Punch Drunk / Tectonic), Shed (Ostgut) and more.
COTTI FEAT DOCTOR- CALM DOWN 12" (bass face, uk)
12.98usd/8.43gbp/8.88eur/1148jpy (approx)
*Cotti has saved the best for his own label with Calm Down, featuring Doctor on one mix, and Jammer, P Money and Slickman holding it down on the version. Cotti's knocked up a pure anthem here, and although we know the autotune thing is sonic marmite to a lot of you, we (or I anyway) love it, and it brings a much needed contemporary African pop/dancefloor flavour to dubstep that hasn't really been explored anywhere else. Move out the way, this one's a skanker.
GEOIM/EARLYBIRD/SPAMCHOP- NET WEIGHT 12" (berkane sol, uk)
13.98usd/9.08gbp/9.56eur/1236jpy (approx)
*The Berkane Sol family continues to grow with release number nine, a mesmerizing 12", that sees Geiom collaborating with 2 of Nottinghams' most promising producers, Spamchop and Earlybird. 'Geile Zwazo' is a twitchy, unsettling exploration of the dubstep sound, with a churning bassline and demented percussive rhythms, driven through club floors to the hypnotic beat of a broken 4/4 riddim. On the flip, 'Net Weight' surges, from sparse beginnings, into an epic, garage-addled monster. Skipping, infectious drums propel shuddering bass and distant melodies, through a proper song structure that stems from a haunting, synthesized chorus line. Despite Geiom's irrepressible musical presence, both collaborators find a clear voice on this 12". Spamchops' techno sensibilities resonate throughout 'Geile Zwazo''s rumbling bottom end, and Earlybird's own unique dancefloor style charges headlong into Geiom's twinkling analogue soundscapes, taking the Berkane Sol library to new heights. This 12" is being played by Dj's such as: Kode 9 (Hyperdub), Martyn (3024), Joe Nice + Dave Q (Dubwar NYC), Pangaea (Hessle Audio), and both tunes have recently featured on the Mary Anne Hobbs Radio One Experimental show.
BENGA- THE INVASION 2X12" (big apple music, uk)
24.98usd/16.22gbp/17.08eur/2210jpy (approx)
*2006 release, repressed and thus restocked… Benga's back on the Big Apple Music with this FAT seven track The Invasion EP. Played by and rewound many times by N Type, Youngsta, Skream, Digital Mystiks, Hijak. Widely regarded as one of the founding forefathers of the scene known as dubstep, after early heads like El-B and Steve Gurley had laid the foundations on swung garage beats and post-jungle rhythms, along came Benga and Big Apple records.
MILLIE & ANDREA- BLACK HAMMER 12" (daphne, sweden)
13.98usd/9.08gbp/9.56eur/1236jpy (approx)
*Presenting a mutant 2-step/techno/wonky mash-up produced with all the low-end brilliance you'd expect from two producers at the top of their game. They're not really called Millie, or Andrea, but it isn't any big secret who's behind this. Look closely, and you'll figure it out. If you like the idea of Martyn, Kaman Leung, Rustie, Hairy Butter, Artwork and Maurizio battling it out, this ticks all the boxes. Housed in a printed paper inner and limited to 500 copies, the shit is already hitting the fan for this one.
MALA- MIRACLES 12" (deep medi music, uk)
12.98usd/8.43gbp/8.88eur/1148jpy (approx)
*Mala gets the balance right. Subtle moods interacting perfectly. 'Miracles' will give you the chills. Soooo soooo good. On the flip one of Mala's long lost dubs is finally let out the vaults, 'New Life Baby Paris.' Minimal and weaving. Deep Medi on point per usual.
16 BIT- PUT YA DIRT INSIDE/FORD FIESTA 10" (destpub, france)
13.98usd/9.08gbp/9.56eur/1236jpy (approx)
*Please, please check this release from France. Just when you thought dubstep was all dub. 16 bit come along and get demented. Imagine Spor making dubstep and your getting close. 16bit is DRT and Kidnappa. Put Ya Dirt Inside/Ford Fiesta has seen DJ support from Warlock, Stenchman, AfterDark, Skrewface, Marlow, etc. Look out for 16Bit they are going to blow up!
COKI- TRIPLE SIX 12" (dmz, uk)
12.98usd/8.43gbp/8.88eur/1148jpy (approx)
*Just in time for the Christmas stockings, DMZ come correct with a tune that demands you buy a new bass bin! Minimal Industrial factory madness 'Triple Six' by Coki, can't stress this enough, this is wicked! Don't forget Coki's 'Road Rage' on the flip. Highly recommended!
CASPA & RUSKO/UNITZ- LICENSE TO THRILL PART FOUR 12" (dub police, uk)
13.98usd/9.08gbp/9.56eur/1236jpy (approx)
*shop favorite restocked… Kicking off the next chapter in the LTT series is this deep track by Caspa & Rusko, and it isn't what you would quite expect from these two, whose tracks are usually all out dancefloor dominators. Warm pads, trance esq. synths, and steppy beats really set this one apart from the typical sound these two are so well known for. What better way to kick things off? Unitz -- 'Wait A Minute': things couldn't get more different on the flip, as Dub Police's very own boy wonder Unitz steps up with this sickening track. Fans of his first release (The Drop) will be digging this as the synth twists and bends like a Slinky, and a crisp powerful bass and big beats carries the whole track. Proper sick stuff.
V/A- LICENSE TO THRILL PART FIVE 12" (dub police, uk)
13.98usd/9.08gbp/9.56eur/1236jpy (approx)
*shop favorite restocked… Kicking off part 5 of the series is Dub Police regulars The Others with one serious riddim! Bone-crushing, mechanical beats and snarling bass lines are in order here with eerie soundscapes and a super catchy synth. Gaining some serious support from the likes of Caspa, N-Type and The Scratch Perverts, this one is guaranteed to tear down any dance -- think Robocop on steroids. L-Wiz -- 'Amy Diamond': Dub Police's answer to Abba yet again manage to deliver an absolutely mind-blowing track that will send tingles down your spine. This little number is carried along by a loose beat, warm bass, and beautiful synths and melodies in typical L-Wiz fashion. This is one for those lazy Sunday mornings -- mesmerizing stuff from Stockholm's finest! Dubwoofa -- 'The Nightmare': L-Wiz' s Scandinavian counterparts Dubwoofa round off part 5 with one seriously dark tune -- this makes black metal sound like nursery rhymes! Eerie soundscapes, tribal beats, dark, warping bass and hints of atmospheric piano. If it's tension you want, this is one for you. Absolutely mind-blowing stuff from these two, who are fast proving they are the kings of the dark side -- this will give you nightmares!
LD/SUBSCAPE- LICENSE TO THRILL PART SIX 12" (dub police, uk)
13.98usd/9.08gbp/9.56eur/1236jpy (approx)
*shop favorite restocked… Following the same vibes as Conquests 'Forever' (as featured on LTT Part 3), South London's LD comes with this deep track that has found its way into sets from the likes of Mala, Chef and Caspa, to name a few. Tribal beats with hints of amens floating in and out and pounding deep bass that shuffles along in typical LD style. This one is sure to get you grooving! SubScape -- 'Tomahawk': an absolutely outstanding track from one of dubstep's rising stars. This one has been battered by the likes of Caspa, Rusko, The Scratch Perverts, N-Type, The Others and Reso. Heavy stomping beats and a tension-building intro lay way for the tear bass that follows. One seriously big tune from the West London newbie.
UNKNOWN- HUMAN RESOURCES 12" (hate, uk)
13.98usd/9.08gbp/9.56eur/1236jpy (approx)
*The A-side of Human Resources features a 2008 reworking of an original track dating back to 1993. The track has been reconstructed using only the original sound files and samples. "Cunning Love" on the flipside is an original track dating back to 1992, restored and lovingly remastered from the original DAT tapes by the very capable heads over at Berlin's Dubplates and Mastering.
UNKNOWN- DARKCORE/INJUSTICE 12" (hate, uk)
13.98usd/9.08gbp/9.56eur/1236jpy (approx)
*shop favorite restocked… Very little is known about HATE, except for the following: The majority of the material on the label is previously-unreleased, original junglist hardcore dating back to 1991-1994 from producers who wish to remain anonymous. A carload full of dubplates and DAT tapes full of unreleased material was handed over to the label at Sowerby Bridge in Yorkshire in 2008. The material (several hundred original tracks) has been gradually catalogued, with a few tracks already planned for release and re-mastered at Berlin's D&M. HATE is a Modern Love project. The label will also feature occasional new versions from different producers. All HATE transmissions will be limited to 300 stamped copies.
UNKNOWN- PRETTY BOYS DON'T SURVIVE UP NORTH/PRETTY BOY 12" (hate, uk)
13.98usd/9.08gbp/9.56eur/1236jpy (approx)
*shop favorite restocked… Second in the HATE series, one track an original production from 1993, and one re-working from Summer 2008.
QUARTA 330/CARDOPUSHER- SABACCO 12" (hyperdub, uk)
13.98usd/9.08gbp/9.56eur/1236jpy (approx)
*After the 8-bit cult classic success of his debut Hyperdub release, Tokyo's Quarta 330 returns with some fresh beats. On "Sabacco," Quarta takes one step outside of the video game console, expanding his palette, with his signature synths lacing scattered snares in a lush and melodic slice of broken techno. On the flip, he steps up to remix Venezuelan bassman Cardopusher, with a refix of "Homeless" that returns to crunchy arcade vibes. A strong outing that adds bonus points to his earlier Hyperdub high score.
KODE9 VS. LD- BAD 12" (hyperdub, uk)
12.98usd/8.43gbp/8.88eur/1148jpy (approx)
*Hyperdub presents two off-beat, house-flavored dubs driven along by crushed synth piano hooks. Kode9 and LD (dub-cutter extraordinaire from Transition studios in South London) brings percussion and cut-up, filtered female vocals back into the mix. "Bad" has been circulating on dubplate since the beginning of 2008 and has been a dancefloor-friendly favorite from Kode9's DJ sets. "2Bad" is a slower slice of broken house laced with synthetic soul, and that little extra underneath the pavement that you expect from Hyperdub.
UNTOLD- YUKON: FANTASTIC MR FOX REMIX 10" (hemlock, uk)
12.98usd/8.43gbp/8.88eur/1148jpy (approx)
*The first in a series of remix 10"s, LV (Hyperdub) and Fantastic Mr Fox (Mercury, Mute) take Untold's 'Walk Through Walls' & 'Yukon' to new and exciting places. A. Untold - 'Yukon (Fantastic Mr Fox Remix).' Fantastic Mr Fox takes the vocal samples from the original and weaves them into mournfully beautiful lyrics resting on glitchy hip hop beats and piano chords. AA. Untold - 'Walk Through Walls (LV remix).' LV lend their sublime bass soaked, dubbed out touch to the original. Expect high grade drums, Miami vice guitar chops, and rig shaking subs.
SCUBA- TENSE 12" (hot shore, uk)
12.98usd/8.43gbp/8.88eur/1148jpy (approx)
*With his first new material since his superb LP A Mutual Antipathy, Scuba once again teams his Hotflush label with Stateside imprint Offshore on this split twelve. 'Tense' starts from the most basic of loops, a single offbeat chord, but layers quickly build up, first pingpong bleeps and taps, psychedelic trickling and eventually handcrafted beats, finally joined by a thick slab of sub-bass. The tune evolves slowly and gradually, the rise in tension almost unnoticeable until you realize you're on the edge of your seat.
PEVERELIST- CLUNK CLICK EVERY TRIP/GATHER 12" (punch drunk, uk)
13.98usd/9.08gbp/9.56eur/1236jpy (approx)
*restocked… Unsettling machine dub soul backed with a ruff n' tuff Bristol future rocksteady dub excursion. DJ support from Appleblim, Pinch, 2562, Blackdown, Ramadanman, Pangaea, Mary Anne Hobbs.
EXCISION- WASTED 12" (rag and bone, uk)
12.98usd/8.43gbp/8.88eur/1148jpy (approx)
*At the young age of 22, Canadian based Excision has already established himself as one of the rising stars in the increasingly global world of dubstep and is part of a new wave of producers hailing from the Americas. His sound is uniquely dark and led him to set up the highly respected and aptly named Rottun Recordings which to date has a roster featuring Noiz, Stenchman, Innasekt, and Sully amongst others. Wasted and Serious Business are a barrage of bass heavy nastiness along the lines of recent output from the likes of Skream, Rusko and N-Type but just tweaked to a darker zone. Watch out for an Excision remix of Pendulum about to be unleashed on their label Ear Storm, plus a whole host of forthcoming releases scheduled for labels Cyberfunk, Pitch Black, Aufect, and Shift Recordings. Excision's tracks have been getting regular plays by Distance, Pendulum, Freq Nasty, Evol Intent, Bassnectar, and Blackmass Plastics. Such has been Excision's cult popularity that a DJ mix made available on the www.barefiles.com web site, specialising in dubstep mixes and a barometer for the cutting edge of this sound, achieved over 20,000 downloads and is now their 2nd most popular mix ever, topped only by a Plastician set.
CYRUS & DISTANCE- VIOLATE 12" (random trio productions, uk)
12.98usd/8.43gbp/8.88eur/1148jpy (approx)
*This next installment on the self entitled imprint is the label's biggest release to date and one of the biggest tunes in the scene this year. RTP005 sees us with the club banger 'Violate' -- a collaboration between front man Cyrus and scene heavy weight Distance. A must have for the box this track has been tearing up dance's world wide. Cyrus goes alone on the flip with a track called 'Silence.' One of those tracks where you can't keep your feet still. Big drums and low bass.
BENGA & G SQUAD- ASSUMPTIONS: BENGA REMIX 12" (ringo, uk)
12.98usd/8.43gbp/8.88eur/1148jpy (approx)
*Limited white label, one-sided promo. A: Benga & G Squad - Assumptions (Benga Remix).
GEENEUS- VOLUMES: ONE 2X12" (rinse, uk)
21.98usd/14.27gbp/15.03eur/1944jpy (approx)
*Hot on the heels of I Love Dubstep, Rinse presents the first collection of Funky available anywhere for retail. Step into the future with Volumes, the brand new series from Geeneus. This first edition doublepack introduces Funky, the UK's freshest underground dance movement, to the masses. Released on doublepack vinyl to accommodate vinyl fans and features Geeneus' remix of Benga & Coki's hit single "Night," on vinyl for the first time. Also features club smash singles "As I," "Emotions" and "Yellowtail," the first time these in-demand tracks have appeared as full mixes. Introducing music reminiscent of Afro house to a new generation who have little idea who Masters At Work or Fela Kuti are, Geeneus himself confesses that other than Dennis Ferrer, he looks no further than his peers for inspiration. Yet with the production value he has developed over the years, you'd be forgiven for thinking he's studied the super producers of old. As a long time contributor to Rinse FM since the age of 15, Geeneus has consistently been at the forefront of the British underground dance scene: rinsing jungle with childhood spars Wiley and Slimzee, forming one of the most respected and successful garage crews, Pay As You Go Cartel and nurturing British pirate culture music as it twisted and turned through jungle, garage, grime, bass line and dubstep with the now world-revered Rinse FM.
GRIMELOCK/SAVIOUR- STAIN 12" (stainage, belgium)
15.98usd/10.37gbp/10.93eur/1413jpy (approx)
*Belgium's Stainage crew run the leading night dedicated to all open-minded sounds of the bass spectrum in their home city of Brussels. They have regularly attracted many of the UK and Europe's foremost dubstep and grime DJs as guest selectors, and with a hand from Cargo they now launch their label with this shapeshifting four track EP, showcasing the talents of Grimelock and Saviour, two of the crew's founding members, who each offer a pair of intriguingly-flavored and horizon-broadening cuts. Producer extraordinaire Grimelock is the beating heart of Stainage, and he fires first with 'Justice,' aiming straight for the target with a combination of grime energy and punishing electro-bass sonorities. The atmosphere is dark and oppressive, but the moody tones are balanced by infectious half-step beats and irresistible bass, a recipe mixed only with the dancefloor in mind. With rhythms designed to flatten whole city blocks and a disorientating collection of spiraling synth tones and effects borrowed from the harshest of early 90s Belgian techno, this ominously-addictive low-end scarifier is the sound of the heyday of R&S launched howling and headlong into 2008. Next up, a switch of style with 'Glow,' an astonishingly heavyweight tribute to old school influences of the UK hardcore house sound, made with a contemporary dubstep feeling. Built around soulful and intricately edited female voice samples, 'Glow' rides a tickling Burial-esque woodblock garage rhythm, rising on huge clouds of thunderous sub-bass. Precise string motifs and chiming synths add a welcome continental melodic sensibility, while an envelopingly-dynamic arrangement is the key component in a real hands-aloft bass anthem. Saviour takes side two with the aptly-titled 'Stampede,' a pounding iron man giant of track which has been overwhelming the Stainage crowds for months. Booming dubstep beats and weapons-grade wobble are the muscle and bone, with a climbing fuzztone synth riff which worms its way through a rolling cycle of build ups and drops. Direct and deliberately uncomplex, 'Stampede' is strength in simplicity. 'Darkness Fall' is another Saviour-signature towering cut, with an hypnotic intro dissolving into barrage of pure bass. Again, resolutely dubstep in formation, 'Darkness Fall' is an excellent mix of deep vibes and power, all low-tempo atmospherics and high impact sonics.
V/A- TEMPA ALLSTARS VOL.5 2X12" (rinse, uk)
21.98usd/14.27gbp/15.03eur/1944jpy (approx)
*This is the fifth volume in the Tempa Allstars series, where established and usurping talent rub shoulders over two heavyweight 12"s. "Siren" by Seven is the fanfare riddim which DJs including Youngsta and Benga have been using to intro their sets, TRG offers an early-hour dancefloor rub, Pinch gives us light-headed "Motion Sickness," Skream makes you hallucinate purple lasers, Luke.Envoy presents a very Todd Edwards production, and Ramadanman's progressive excursion is built of ghostly stabs and tension.
SPHERIX- LOOK BACK/DRONE 10" (tube 10, uk)
13.98usd/9.08gbp/9.56eur/1236jpy (approx)
*The second instalment of the Tube10 series shows some deep down under pressure in the form of Spherix. For the A-side he teamed up with fellow Australian producer Kwality to bring to you 'Look Back.' Starting with its 4x4/2step beat it evolves into a melodic clash between dubstep and minimal while it keeps on rolling into new ventures. A Tube10 perfect fit! The flip holds 'Drone' a great minimal wobbler that could best be described as what would happen if Pinch's Underwater Dancehall spent a year or 2 in the fridge, cause this one is ice cold. The eerie vibe flows through every little corner giving you chills all over your body.
HOUSE, TECHNO AND DISCO
---
DIRT CREW- COLLECTION 02 12" (dirt crew, germany)
13.98usd/9.08gbp/9.56eur/1236jpy (approx)
*Following the release of Dirt Crew's mix CD Collection 02, here are three hot tracks from the compilation in a vinyl edition. The Crew present "Soundwave," a deep and driving tech-house burner with a great bass line and beautiful strings. On the flip is a massive house tool, a remix of James Flavour by Gregor Tresher , and he went for the old school this time. The mix by Afrilounge of Chopstick & Johnjon is dark, deep, pure minimal hypnotism.
DIRT CREW- PLACES/DEEP REMIXES 12" (dirt crew, germany)
11.98usd/7.78gbp/8.19eur/1059jpy (approx)
*restocked… Monster Francois Dubois remix, and yes, Francois is also known as Funk D'Void. Following their full-length, this is the hot remix single with three smashing deep cuts. First up is Berlin-based BPitch Control artist, Smash TV aka Holger Zilske, who delivers a mad electro interpretation. The B-side is by Mr. Dubois himself with tons of funk and deep swelling basslines. A class house record that will go down with the true deep house crowd.
DIRT CREW- COMING FOR YOU/BIG BAD CITY 12" (dirt crew, germany)
11.98usd/7.78gbp/8.19eur/1059jpy (approx)
*restocked… This is the second single from Dirt Crew's full-length. The Crew goes deep into the old school again with "Coming For You" -- experience the power of jacking bass and rough beats. The "Big Bad City" is another step towards darkness and warm, minimalistic deep house: a great combination of percussion and deep organs make this track a special afterhours tune for sweaty raves.
TIGERSKIN- PETER'S SECRET WEAPON 12" (dirt crew, germany)
12.98usd/8.43gbp/8.88eur/1148jpy (approx)
*restocked… Alex Krueger follows up his excellent Push The Patton 12" with an absolute minimal killer with three quality tracks that were produced with analog equipment only. The title track is a warm and reduced builder with a devastating guitar breakdown. "Wanted" is a typical Tigerskin rave anthem --pure power on the dancefloor. The last track is more funky and has a great electro groove to it, featuring a beautiful break with great analog sounds.
TIGERSKIN- PUSH THE PATTON 12" (dirt crew, germany)
11.98usd/7.78gbp/8.19eur/1059jpy (approx)
*restocked… Tigerskin is back on Dirt Crew Recordings with a minimal smasher. "Push the Patton" is another outstanding track by Alex Krueger with his typical phat production and great building arrangement. Also, "As We Are" shows Tigerskin heading into the techier side of things with its cool vocal sample. "The Meadow" is a beautiful house cut and sounds very similar to his other great output as Dub Taylor. For afterhours or peaktime, this new Tigerskin release will do the job for sure.
DRUM CULT- RADIO 12" (dirt crew, germany)
11.98usd/7.78gbp/8.19eur/1059jpy (approx)
*restocked… John Askew and Zak Frost are Drum Cult. John is a highly respected techno/trance producer and Zak is a leading figure in the world of alternative house with his cult London club, Nodisko. Both have also rocked dancefloors worldwide with their DJ sets. "Radio" is a true rocker with delicate melodies and solid beat programming, reminding of early Dirt Crew. Catchy vocals and a nice flow throughout makes this single similar to the sounds of Mike Monday and the Playtime crew. The first remix is by the bassthedub heroes 2020 Soundsystem, who transform the track into a great minimal stomper, fully loaded with tons of bass and a great live feel to it. The flip offers another deep and spacey rework by Dirt Crew. The perfect mix of deep house and techno, this remix is smooth and powerful.
SIAN- ROBOT IN THE FOREST 12" (dirt crew, germany)
11.98usd/7.78gbp/8.19eur/1059jpy (approx)
*restocked… Born in Dublin, Ireland -- raised gypsy style in southern Spain -- Sian aka Graham Goodwin has released on labels like Pokerflat, Dessous and Karmarouge. His production is arty, unique and childlike simple. He works with sounds as blocks of bright color and makes music for both the club and mind simultaneously, keeping his music intellectual whilst wrecking the dancefloor. The A-side "Robot in the Forest" is a dark minimal groover with a very powerful bassline that pumps its way through the solid and sparse beat programming. On the flip Sian follows a different formula, with a catchy melody laid on a fat tech house groove. The last track is smooth and atmospheric, with an almost sacred feeling and a flow of sweet strings and beautiful arrangements.
PRUDO- ANCORA NO 12" (dirt crew, germany)
11.98usd/7.78gbp/8.19eur/1059jpy (approx)
*restocked… Pisa-based Prudo drops his fresh house sound with a cool groove and deep chords alongside his typical vocal madness, all combined in a strong arrangement. The dub version goes even deeper and is the perfect tool for a sweaty minimal house set. On the flip you'll find a smashing remix from Belgian house gurus Spirit Catcher -- a damn good remix... no words necessary.
MAGAZINES AND BOOKS
---
PAULA COURT- NEW YORK NOISE BOOK (soul jazz, uk)
34.98usd/22.71gbp/23.92eur/3095jpy (approx)
*shop favorite restocked… Released by Soul Jazz Records in conjunction with their series of New York Noise compilation CDs. Subtitled: Art and Music from the New York Underground 1977-88. Beautifully produced oversized softcover book of photography. 205 pages, b&w photographs, with various small texts by the featured artists. New York Noise features amazing photos of the New York music and art scene during the 1980s alongside text from some of the most important artists of the period. The photographs taken by Paula Court over a ten-year period capture the vibrancy of this era when everyone in a band was also an artist, every artist was also a film-maker and every film-maker in a band. The book shows how hip-hop, punk, no wave, free jazz, underground dance and experimental music scenes collided with the art world. With hundreds of stunning photographs of everyone from Warhol, Africa Bambaataa, Keith Haring, Patti Smith, John Cage, Michael Stipe, Liquid Liquid, Julian Schnabel, Futura 2000, Madonna, Jean Michel Basquiat, ESG and many more, the book is a who's who of New York's downtown scene. Accompanying text and essays by the likes of David Byrne, Laurie Anderson, Cindy Sherman and others brilliantly evoke this period. With over 400 images, many of them previously published, this is an essential document of a fascinating era in New York's music and art scene.
THE WIRE- #299 JANUARY 2009 MAGAZINE (the wire, uk)
8.98usd/5.83gbp/6.14eur/794jpy (approx)
*On the cover of this month's issue: Rewind 2008. (The Wire's review of the year's best music, including our Top 50 Records of the Year, writers' and musicians' reflections, plus Joseph Stannard on the year in riffs, Simon Reynolds on archival glut, Nick Cain at music's outer limits and Lisa Blanning on the dancefloor. Features: Emeralds (Nick Richardson gets lost in the Kosmische-inspired drone of Ohio's analogue converts); Peverelist (Derek Walmsley on how the Bristol bass technician's sound is rooted in futurist beats and the idea of perpetual motion); Global Ear: Knoxville, Tennessee (Eric Dawson discovers and underground scene inspired by Cormac McCarthy and Sun Ra at the foothills of the Appalachian Mountains); Cross Platform: Peter Liechti (The Swiss film maker reflects on the 'sound film' he made with electronics duo Voice Crack); Invisible Jukebox: Animal Collective. Epiphanies: (Hugo Wilcken explains how Joy Division brought visions of post-industrial Europe to the beaches of 80s Sydney).
GIFT CERTIFICATES
---
gift certificates are always available in any denomination and come in a envelope ready to be stocking stuffed, slipped into pockets or dispensed in any way you see fit. they can be paid for in cash, credit card (visa, master card or discover) or paypal in person, phoned in or via email. gift certificates not paid for in person can either be mailed to you, or we can keep it in shop if the recipient plans to use it for mail-order.
ADDRESS
---
tequila sunrise records
525 w. girard avenue
(btwn 5th and 6th streets)
philadelphia, pa 19122
SUBWAY: blue or orange line to girard ave TROLLY: 15 to 5th street BUS: 57 to girard/3rd-4th st; 47 to girard/7th-8th st.
MAP
t/us: 1215 965 9616
t/uk: 0203 004 8357
e:
ajv@tequilasunriserecords.com
u:
www.tequilasunriserecords.com
m:
www.myspace.com/tequilasunriserecords
b:
www. tequilasunriserecordshop.blogspot.com
f:
www.facebook.com/home.php?#/profile.php?id=1447421864&ref=profile
HOURS
---
monday: closed
tuesday: 12:00-6:00pm/est
Wednesday: 12:00-6:00pm/est
thursday: 12:00-7:00pm/est
friday: 12:00-7:00pm/est
saturday: 12:00-6:00pm/est
sunday: 12:00-6:00pm/est
---