NEW ARRIVALS AND RESTOCKS
FRIDAY, JANUARY 30
---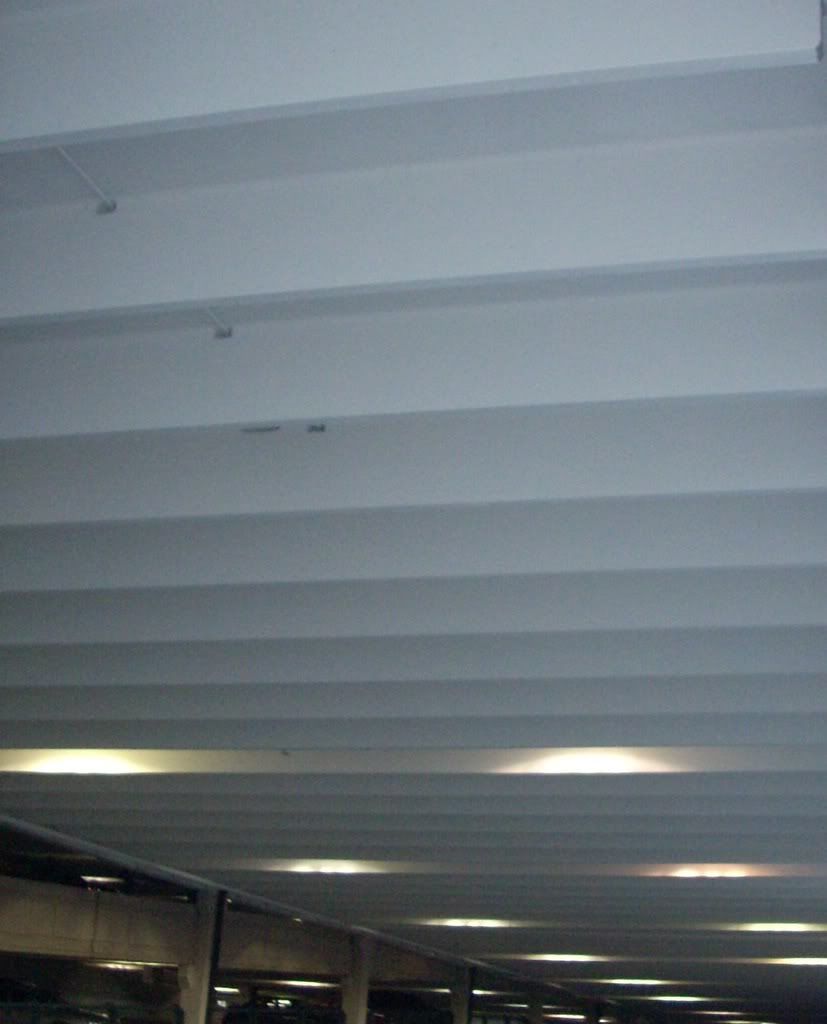 thanks for looking.
soooo… i wasn't planning on getting so many new titles in this week, but i was presented with too many quality choices and thus i couldn't resist… top picks? they're there (and they're excellent), but i really don't even know where to begin, they're just the tip of the iceberg… just take a minute (or two) and peruse the list below and see for yourself, nary a dud in the bunch. if you have any questions, feel free to give me a call or even better, come on by and give em a listen… winters settling in, so there's no better time to stock up on your home entertainment… come on down and get some!
gracias
anthony vogdes
as always, many of these titles are in very limited quantity, so if you're interested in anything listed below and can't make it to the shop you can make a purchase via paypal or over the phone with a credit card and pick them up later or have them shipped (see more information below). i will no longer hold records. sorry.
prices are subject to change without notice.
prices do not include shipping and handling. for those of you shipping within the continental united states I offer a 5.00usd flat shipping rate for any amount of records and/or compact discs. shipping cost for international orders are calculated on an order by order basis. payments for orders can be made via
paypal
or with a credit card by telephone between 12-6pm/est.
i also offer bike messanger service via timecycle couriers. for the low cost of 10.00usd i can deliver any amount of records and/or cds you wish to purchase to your center city philadelphia location (this includes some parts of south, west and north philadelphia) within two hours (and for those of you who need your records even faster, we also offer 'rush' service for the low flat rate of 20.00usd for any amount of records/cds delivered to you within one hour). of course, we are still more than happy to ship records via the usps within philadelphia. as with the international shipments, orders placed before 5pm/est will ship out that evening and should reach their destination by the following day.
PICKS OF THE WEEK
---
CHANDRA- TRANSPORTATION MLP (cantor, usa)
19.98usd/14.13gbp/15.28eur/1800jpy (approx)
*In a way, Chandra Oppenheim was the anti-starlet. Everyone from Andy Warhol to Mary Tyler Moore recognized the immense potential in this precocious pre-teen singer-songwriter. However, Chandra was neither unassuming nor pocket-sized—the way young prodigies are most often received. Moreover, her captivating childhood musings were set to a soundtrack of discofied post-punk: a dissident, distorted, and off-the-radar genre being shaped at the height of her fame by artists at least a decade her senior. In 1980, when the Transportation EP was released, Chandra was twelve years old. The daughter of a visual artist, Chandra's unrefined talent was exposed at her father's parties where she eventually met the Model Citizens. What followed was a legitimate lo-fi fairy tale; the grown ups provided a post-punk sea of abstract, angular dance music and Chandra's words and voice set sail. This rare gem of a rerelease captures a magical moment in music; Chandra does more than pantomime a form of expression assumed to belong to people older than her. Her authoritative voice and earnest lyrics take control for the opposite of a preadolescent confession, but an insistent siren call to people of all ages, tempting them to challenge the notion of growing up. This package includes four previously unreleased tracks recorded by the Chandra Dimension, her all-teen band, as well as an informative booklet that includes biographical information, rare photographs, and early flyers.
V/A- I WOKE UP ONE MORNING IN MAY LP (mississippi, usa)
15.98usd/11.30gbp/12.22eur/1440jpy (approx)
*Sequel to our Last Kind Words compilation. All country blues recorded between 1927-1934. Features favorites such as Memphis Minnie, Lottie Kimbrough & Robert Wilkins. This slab also has a few of our favorite obscurities like Little Hat Jones and Louie Lasky. Fourteen songs -- all classics! Full color beautiful cover in the stylish tip-on sleeve." Other artists include: Cryin' Sam Collins, Henry Spaulding, Kansas Joe McCoy, Buster Johnson, Elvie Thomas, Willie Baker, Blind Blake, Charlie McCoy and Joe Callicott.
V/A- OKKULTE STIMMEN MEDIALE MUSIK: RECORDINGS OF UNSEEN INTELLIGENCES 1905-2007 3CD BOX (suppose, germany)
65.98usd/46.61gbp/50.48eur/5946jpy (approx)
*No comprehensive collection of audio documents of paranormal phenomena has been published so far. This audio box consists of three CDs. The first contains examples of trance speech, direct voices and clairvoyance. The second CD contains recordings of xenoglossy and glossolalia, including ethnological material. The third CD presents paranormal music, 'rappings', and other poltergeist manifestations as well as so-called 'Electronic Voice Phenomena'. Although 'occult' phenomena are an integral part of cultural history, their 'reality' is discussed controversially. For the recordings collected here, the question was not so much whether such phenomena are 'real' or 'manipulated', illusion or deception, supernatural-otherworldly or simply of human nature. They are rather presented as authentic documents with their particular atmosphere and their characteristic intensity. Our goal was to demonstrate, with a phenomenological overview, the audible diversity and the width in form and content of such phenomena. Some of the audio examples could hardly be categorized because paranormal events admit different interpretations. For instance, when is a poltergeist case a case of possession, or vice versa? Or how clear and reliable is the distinction of xenoglossy and glossolalia? This collection is decisively determined by the availability or sparseness of the material. Only for 'Electronic Voice Phenomena' there is a cornucopia of examples; most other documents, such as the recordings of mediumistic seances before the second world war, are unique rarities. - - Andreas Fischer, Thomas Knoefel (from the liner notes). Includes 40-page booklet. Recordings include "Voices From Possessed Children: Janet (11) and Margaret (13)" (1978), "Minnie Harrison And The Christmas Party Sitting: Sam Speaks Through Trumpet.; Douglas Materialises and Speaks" (1954), trance-breathing from the 1930s, "compositions from the 'other side', received, recorded or played via spiritualist mediums" and a lot more to keep you up at night. (!)
HARD ROCK AND PSYCHEDELIC
---
TALL FIRS- TOO OLD TO DIE YOUNG LP (ecstatic peace, usa)
17.98usd/12.71gbp/13.75eur/1620jpy (approx)
*Talls Firs' Too Old To Die Young wax with limited edition handmade jackets. These things are being silk-screened to order, limited to 250 copies in the States. Rough hewn bunting for the haunted hymns inside. This LP edition has been mastered by JJ Golden and manufactured at RTI in California, the USA's unquestioned best vinyl manufacturer. Tall Firs have shredded Arthurfest in 2006, All Tomorrow's Parties in 2007 and the McCarren Park Pool Parties in 2008. Tall Firs have toured the USA and UK and fought back to back with steel poles fending off blood-sucking ninjas and mummified zombies with the likes of Awesome Color, Shellac, and Emily Haines. Brown paper sleeve with press-on cover.
THE GROUNDHOGS- SCRATCHING THE SURFACE LP (sundazed, usa)
21.98usd/15.54gbp/16.81eur/1981jpy (approx)
*The raw, rootsy Scratching The Surface ranks among the finest albums to emerge from the British blues-rock boom, matching Tony McPhee's memorable original tunes with a blistering reworking of the Muddy Waters classic 'Still A Fool.' The album features the Groundhogs' original recording lineup of McPhee, bassist Peter Cruickshank, drummer Ken Pustelnik and harp player Steve Rye. Out of print for decades and never before reissued domestically, this cult classic has been meticulously restored, using Sundazed's usual exacting standards; pressed on high-quality audiophile vinyl, and features original cover art.
THE GROUNDHOGS- BLUES OBITUARY LP (sundazed, usa)
21.98usd/15.54gbp/16.81eur/1981jpy (approx)
*Originally released in 1969, Blues Obituary is a landmark of Britain's blues-rock movement. Blues Obituary finds the Groundhogs beginning to stretch beyond traditional blues forms, as demonstrated on the seven-minute epic 'Light Was The Day.' Beyond its memorable cover art, Blues Obituary marks the Groundhogs' first effort as a power trio, the format in which the band would do its most acclaimed and popular work. Led by master guitarist/singer/songwriter Tony McPhee, the Groundhogs formed in the mid-'60s, borrowing their name from a John Lee Hooker song. Prior to launching their recording career, the Groundhogs developed a reputation as a powerful live act, and backed such visiting American blues greats as Champion Jack Dupree and Hooker himself.
GREY AREA, AVANT GARDE AND NOISE
---
LITHOPS- YE VIOLS! LP (thrill jockey, usa)
14.98usd/10.59gbp/11.46eur/1350jpy (approx)
*lp version limited to 1,000 copies for the world and includes free MP3 download and features alternate cover art and a fold-out 11x17" poster.
Lithops is the solo disguise of Jan St. Werner known for his work in Mouse on Mars, Microstoria and his most recent collaboration with Mark E Smith and Andi Toma as Von Sudenfed. With "YE VIOLS!", Lithops presents a selection of installation soundtracks assembled from several recent exhibitions. "YE VIOLS!" can be seen as background noise for a visual utopia: a recombined industrial iconography of spatial adventures, futuristic collages and phantasmagoric scenes.
"Graf" accompanied a slide show of architectural sketches about neo-modernist city scapes that was shown in Amsterdam. The masking of identities and deconstruction of the ego was the theme of "Bacchus", a series of drawings and photo collages by Illui Nonobac. The cover artwork and enclosed poster supplement of "YE VIOLS!" are taken from that series. Nonobac's images are collages of hybrid creatures: animals, plants, and humans that have been further modified by additional drawings. A three-channel version of "Bacchus" was continuously played during the show. "Handed" premiered in the sound bowl of the Project Arts Centre in Dublin as an accompaniment to an exhibition by Rosa Barba and David Maljkovic. "Decay objects. Incredibly fast moving objects. Invisible objects." is a speaker installation for which parts of the track "In Nitro" were used. "Apps 1 & 2" is derived from another soundtrack for a 35mm film installation by Rosa Barba. Lastly, "Inductech" was used for a dance performance by young Korean choreographer Lee Yaung. Although the works were created for these installations, their dense and layered sounds and creative structures manifested by Werner allows the pieces to stand alone as musical works whose details continue to reveal themselves with each listen. The album is released in a limited edition CD with hand printed cover using recycled paper and vegetable inks as well as a numbered edition of 500 LPs.
Jan St. Werner recently curated the sound project "Noise Room" which was shown at Cubitt Gallery in London from August through September 2008. A CD documentation of "Noise Room" was released on Werner's "Sonig" label. More of his musical adventures can be heard in Rosa Barba's recent online piece "Vertiginous Mapping" commissioned by the DIA Arts Foundation New York: (www.diaart.org/barba/intro.html). Jan is currently working on new music for another collaboration with Croation artist David Maljcovic to be shown in Geneva in 2009.
In an era of increasingly short attention spans and viral digital distribution, "YE VIOLS!" complexity: textural density and layered detail reward those who stop and actively listen. The hand printed case made in a very limited edition is a nod to the very site specific and limited audience inherent in installation artwork. Werner who is known for his playful and inventive dance music has created a work of quiet beauty, a work of art presented as such. Ye Viols! is reward for the adventurous ear.
MICROSTORIA- MODEL 3, STEP 2 LP (thrill jockey, usa)
9.98usd/7.06gbp/7.63eur/899jpy (approx)
*lp from 2000, in stock for the first time… Model 3, Step 2 is a new studio album from digital specialists Microstoria, Markus Popp (Oval- innovator of augmented digital audio realities) and Jan St Werner (Mouse on Mars-the world's leading electronic structuralist pop group, and Lithops-the silent power plant of hybrid music arts).
Model 3, Step 2 is their most accessible collaboration so far. Still it is utterly impossible to trace their extremely manipulated sounds and compare them to anything else. Did anyone hear the guitar?
Considerable time has passed since their critically acclaimed initial releases init ding (1995), _snd (1996) and their collaborative cd reprovisors, in which tracks were rearranged and appropriated by a diverse group of musicians (Stereolab, FX Randomiz, Jim O'Rourke, C-Schulz & Hajsch and others). Popp has been busy writing new Oval music and working with Oval Process software and installations such as Skotodesk and Public Beta. Werner has toured extensively with Mouse on Mars and released several records on his Sonig label. The time apart has allowed them to diversify the source material and compose tracks individually in a much more deliberate way than previously.
Model 3, Step 2 consists of nine excursions into the world of downtempo speedcore. On all tracks source material was selected and created by Popp and Werner together. The duo gives to these abstract but always physical bodies of sound by shaping them into a song structure. It is an entirely individual way of understanding and presenting music. Even though their songs are precisely edited and arranged, Microstoria finds empathy among musicians whom play free music or jazz because of the broad tonal range and the shared desire to explore and exploit possibilities.
MOUSE ON MARS- RADICAL CONNECTOR LP (thrill jockey, usa)
9.98usd/7.06gbp/7.63eur/899jpy (approx)
*lp from 2004, in stock for the first time… In 2004 Jan St.Werner and Andi Toma, aka Mouse On Mars, celebrate their 10th anniversary. Many will claim their music already was so revolutionary and pioneering back in 1994, that it could well have been written today without sounding the slightest bit dated whatsoever. Starting as an avant-garde experiment in electronic music and philosophy, Mouse On Mars has evolved into one of the biggest music exports from Germany. After a decade of producing music, the duo have released eight full length records including their newest, Radical Connector.
In true Mouse On Mars style, Jan St.Werner and Andi Toma came up with a perfect way to celebrate their anniversary. In conjunction with the prestigious Kunsthalle Düsseldorf they worked on an art exhibition called "doku / fiction: Mouse On Mars reviewed and remixed" in which artists delivered their visions of Mouse On Mars, but and here's the special twist (or should we say 'twift') without being able to use Mouse On Mars' music or to generate any sound. The exhibition opened on April 3rd to huge acclaim in both the art and music worlds alike and, as such, constitutes the perfect start for the launch of Mouse On Mars' new album Radical Connector. Due for release in the second half of 2004, it is the follow up to 2001's Idiology.
Critical acclaim has been heaped on Mouse On Mars for their significant contribution to the development of electronic music, their importance for the German music scene as a whole, and for their innovations using live instrumentation in performance and recording long before it became common place in the power book scene. Mouse On Mars are true innovators. Jan St.Werner and Andi Toma provide positive proof that despite it being an incredibly difficult undertaking, it is nevertheless possible to write and perform sophisticated music as part of a theoretical framework and still rock like hell. Anyone who has ever been to a Mouse On Mars show will testify to the latter; anyone who has ever talked to Jan St.Werner or Andi Toma will confirm the former.
Mouse On Mars' unique way of creating music demonstrates that intelligence and playfulness are not mutually exclusive terms. Their music is both challenging and funny - complexly layered yet with a simple driving beat. Mouse On Mars has a unique vision and a unique way of expressing this vision, resulting in an unmistakeable sound which functions on a universal level and makes people move their minds and their bodies. In a musical genre not noted for longevity, Mouse On Mars has not only found their own distinctive voice, but have remained a force of imaginative innovations for a decade.
MOUSE ON MARS- IDIOLOGY LP (thrill jockey, usa)
9.98usd/7.06gbp/7.63eur/899jpy (approx)
*lp from 2001, in stock for the first time… From their beginnings in 1992, Cologne native Jan St Werner and Dusseldorfer Andi Toma have consistently challenged electronic music's paradigm in often surprising and always intriguing ways. Idiology is the duo's seventh album and is no exception to this rule, as MoM surround themselves with strings, woodwinds, brass and the band's own heavily modified fleet of machines in the St. Martin's Tonstudio. Fans should once again brace themselves for the inevitable shock of the new as Germany's most irreverent audio renegades have created the perfect soundtrack for a highly sinister dance party.
Kicking off with "Actionist Respoke", the album's first single, MoM officially declare their independence from glitchtronica's shoegazing legions. Longtime collaborator Dodo Nkishi lends a uniquely warped vocal sensibility to the track which already features MoM's darkest grooves to date. The rest of the album continues to thicken the group's sonic stew. Tracks such as "Presence" and "Catching Butterflies With Hands" have their populist intentions undermined by Werner and Toma's meddling hands, while the duo reprise their flirtation with the orchestral as heard on the opening tracks from 2000's Niun Niggung. At the other end of the spectrum, "Introduce" is a truly evil slice of twisted lympho-zoid hip-hop. Idiology takes no prisoners in its dual- pronged assault on the conventions of modern music. Only with the loungy closing number, "Fantastic Analysis" (a term Werner and Toma invented to describe their working process), do Mouse on Mars let the arrangements breathe a long sigh of relief, the calm after the storm. To enable these stylistic achievements MoM enlist the help of partners in crime such as: Nkishi, the multi-talented Harald "Sack" Ziegler, house icon Matthew Herbert on piano, violinist Matty Arouse, in addition to fellow programming wizards Adam "Vert" Butler and F.X. Randomiz. The latter two toured with MoM in 2000 as they successfully triumphed over audiences around the globe.
FUNK AND SOUL
---
FAMILY UNDERGROUND- ONCE IN A LIFETIME LP (hollygrove, usa)
12.98usd/9.18gbp/9.93eur/1169jpy (approx)
*In 1974, childhood friends Roland Treaudo and Manuel Herrera, Jr created the Family Underground from a cast of childhood friends and musical peers. Following an unprecedented five-year residency at Whitey's Devil's Den in central New Orleans's, Treaudo and Herrera assembled a group of studio musicians and recorded the bulk of Once In A Lifetime. After shopping the EP unsuccessfully to Motown and Capitol, they gave the demo to a local entrepreneur named Eddie Stewart who reportedly burned all the tapes.
Never fully believing Stewart's story, Roland decided to contact Stewart's widow in August of 2005. Roland was able to recover the production master for Once in a Lifetime, which miraculously found its way out of New Orleans with band mate Herrera just days before Hurricane Katrina destroyed the group's collective Hollygrove neighborhood.
Once in a Lifetime is a timeless blend of Southern disco and sophisticated R&B. It borrows as much from the likes of Earth, Wind & Fire and Kool & the Gang as it does the group's naturally melodic Crescent City surroundings. While the vast majority of tracks are upbeat and energetic, a few slow burners compliment the delicate array of complex flavors found in this disco Creole.
EAST OF UNDERGROUND- EAST OF UNDERGROUND LP (wax poetics, usa)
49.98usd/35.34gbp/38.23eur/4505jpy (approx)EAST OF UNDERGROUND- EAST OF UNDERGROUND CD (wax poetics, usa)
15.98usd/11.30gbp/12.22eur/1440jpy (approx)
*vinyl restocked –and out of print from the label-, cd in stock for the first time… In 1971, in the midst of America's conflict in Vietnam, the U.S. Army held a show-band contest and showcased the two winning bands in a promotional album. East of Underground, the gritty runner-up, managed to capture the spirit of America with their sweet-soul covers of Sly Stone, Curtis Mayfield, and Funkadelic. The quality of the recording is superior, as is the musicianship: the falsetto harmonies, the gritty guitar, the devouring drums. But song choice is just as responsible for the success of the album. Unlike other obscure-funk reissues and compilations, East of Underground is immediately familiar, instantly gratifying, and endlessly playable. And especially poignant today. Only a handful of original copies known to exist, the album is now reissued for the first time on CD and 180 gram vinyl.
THE MOMENTS- BABY I WANT YOU/PRAY FOR ME 7" (wax poetics, usa)
9.98usd/7.06gbp/7.63eur/899jpy (approx)
*In 1965, Freddie Perren and brothers Larry and Fonce Mizell recorded a promotional 7" with hopes of gaining exposure via local radio stations. Although the record went relatively unnoticed, the Mizell brothers would later achieve great notoriety for revolutionizing soul jazz music alongside their musical mentor Donald Byrd. 'Baby I Want You'/'Pray for Me' showcases a little known side of this musical team, resulting in a pair of sweet soul gems that provide some insight into the musical roots of this enigmatic combo. 'Baby I Want You'/'Pray for Me' captures the youthful innocence of these gifted young talents. The songs are instantly nostalgic and evoke a timeless feeling of young love. Few original copies of this record have ever surfaced, making 'Baby I Want You' an even more unique offering. This limited edition 7" is packaged in an attractive, full color sleeve and includes extensive linear notes by Wax Poetics contributor Ronnie Reese.
MELVYN PRICE- RHYTHM AND BLUES LP (wax poetics, usa)
21.98usd/15.54gbp/16.81eur/1981jpy (approx)MELVYN PRICE- RHYTHM AND BLUES CD (wax poetics, usa)
15.98usd/11.30gbp/12.22eur/1440jpy (approx)
*vinyl restocked, cd in stock for the first time… The late '60s were an explosive time in America. Flower power was blooming, civil rights were in full swing, and while American soldiers were fighting in Vietnam, American musicians were creating several brands of rebellious music back home. One such musician, a trombonist/conga player from Pontiac, Michigan, had grown weary of his nation's volatile political climate. In the wake of Martin Luther King Jr.'s assassination, Melvyn Price set sail for Sweden where he immediately began gigging with Scandinavia's jet-set jazz musicians. In 1974, after a pair of primarily percussive albums intended to aid dance instruction, Price composed and recorded his masterpiece, Rhythm and Blues, released on his own Mel-Dor label. The music was simple, yet inspiring, pairing Sweden's disciplined session players with imported Latin American percussionists. Rhythm and Blues was never widely-distributed abroad, and has, in recent years, fetched top dollar at auction. This reissue is the fourth release by Wax Poetics Records, who, like their sister publication, is quickly becoming the authority on soul music's unsung heroes. This unique album, available on CD and 180-gram vinyl, includes all of the original artwork, as well as in-depth liner notes and rare photos exclusive to this release.
JAZZ
---
AUTEUR JAZZ- TWO JAGUARS IN WARSAW 12" (ricky tick, finland)
9.98usd/7.06gbp/7.63eur/899jpy (approx)
*new addition to the Ricky-Tick roster led by producer-multi-instrumentalist Antti Hynninen, is gearing up for its debut release. The EP "Two Jaguars in Warsaw" features three tracks of far-reaching cinematic jazz for the floor.
RAP AND HIP HOP
---
V/A- FLY GIRLS! VOL. 1: B-BOYS BEWARE: REVENGE OF THE SUPER FEMALE RAPPERS! 2LP (soul jazz, uk)
25.98usd/18.37gbp/19.87eur/2341jpy (approx)
*Double LP with insert. First volume of super-loud, DJ friendly vinyl. Featured artists: JJ Fad, Princess MC, Tanya Winley, Sweet Tee, Nicki Giovanni, MC Lyte, Two Sisters, Cookie Crew, Sequence and Bahamada.
V/A- FLY GIRLS! VOL. 2: B-BOYS BEWARE: REVENGE OF THE SUPER FEMALE RAPPERS! 2LP (soul jazz, uk)
25.98usd/18.37gbp/19.87eur/2341jpy (approx)
*Double LP with insert. Second volume of super-loud, DJ friendly vinyl. Featured artists: Sparky D, Queen Latifah, Lady B, Roxanne Shante, Missy Elliott, Dimples D, She Rockers, Tina B, Camille Yarbourough and Sarah Webster Fabio… Killer new compilation of funky, female rap on Soul Jazz Records featuring classic tracks alongside super-rare cuts from the queens of hip-hop. Spanning over four decades, this double CD features a stellar line-up of female artists who have all defined hip-hop over the years: Roxanne Shante, Tanya Winley, Queen Latifah, Sweet Tee and many, many more. The album covers all areas of female rap and includes female funky hip-hop, old-school, electro (and even Miami bass) from the 80s, 90s and beyond as well as proto-rap from Sequence (featuring a young Angie Stone) and Nikki Giovanni (from 1969!). As well as classic artists and cuts, Fly Girls! also features lots of rarities, obscurities and unknown (but great) female emcees. Fly Girls!
GLOBAL SOUNDS
---
PANDIT PRAN NATH- EARTH GROOVE: THE VOICE OF COSMIC INDIA LP (change/mississippi, usa)
15.98usd/11.30gbp/12.22eur/1440jpy (approx)
*shop favorite restocked… reissue of the first Western LP release from Indian vocalist Pandit Pran Nath. Originally issued on the Douglas label in the U.S., in 1968. "Classic, late '60s performance by the master of Indian vocal music. Two sidelong pieces grace this record. A morning raga and an evening raga. Vocals with sitar and tabla accompaniment. Not easy listening by any means, but rewarding in the end.
SPIRITUAL SINGERS- NTSAMINA LP (mississippi, usa)
15.98usd/11.30gbp/12.22eur/1440jpy (approx)
*Congolese gospel group from the early '70's. Loose-knit, almost 'Shaggs-like' rhythms. Accompanied by male and female vocals. From slow dirges reminiscent of Beatles pop melodies to fast African rockers inspired by American '50s R&B. A truly unique record. Full-color beautiful cover in the stylish tip-on sleeve.
V/A- '70s THAI ORCHESTRA LP (mississippi, usa)
15.98usd/11.30gbp/12.22eur/1440jpy (approx)
*shop favorite repressed, full color printed jackets this time… A stunning LP of hypnotic country molam from Thailand. A rich tapestry of heavy percussion, xylophone, khaen & phin (more or less the Thai electric guitar). A strong groove behind an inherently psychedelic music." Not mentioned anywhere on this record, but this is actually a copy of the legendary Siamese Temple Ball CD that came out back at the dawn of time (I mean, year 2000); one mystery meats another mystery.
REGGAE AND DUB
---
EARL ZERO- RIGHTEOUS WORKS 12" (wax poetics, usa)
8.98usd/6.35gbp/6.87eur/809jpy (approx)
*shop favorite restocked… A construction job can lead to anything. In Kingston 13, Jamaica, 'anything' might include a studio session, if you happen to have the right boss. 'I knew my boss had an ear for music,' explained Earl Zero, then just 22 years old. 'One day, I started to sing the first lyrics to "Righteous Works." That night he asked me to sing it for him again, and I did. I convinced him to get some studio time, so we went to Channel One and recorded it.' Thus spawned the recording career of one of reggae's most prolific vocalists. Now, nearly 30 years later, Wax Poetics Records is proud to reissue two of Zero's most popular recordings, 'Righteous Works' and 'Hearts Desire,' both presented in discomix fashion, achieved by blending a psychedelic dub version seamlessly with the vocal. The single, 'Righteous Works,' is drenched in Rasta consciousness and rife with social commentary. 'Heart's Desire,' recorded with producer Alan 'Jah Wally' Campbell, is a softer, more melodic compliment to the roots-heavy fare on the A-side. This vinyl-only release is the third release by Wax Poetics Records, who, like their sister publication, is fast becoming the authority on music's unsung heroes. This limited edition 12" comes with newly designed cover art, inspired by the simple yet iconic graphic design of reggae's past. In order to complement this historical pair of tunes, we include liner notes by Wax Poetics contributor Seb Carayol, who interviewed Earl Zero for the occasion.
DUBSTEP AND FUTURE DUB
---
T++- AUDIO 1995#8/AUDIO 1995#8_2 12" (apple pips, uk)
12.98usd/9.18gbp/9.93eur/1169jpy (approx)
*shop favorite restocked… For the fourth outing on Appleblim's label, we are very excited to bring you 2 tracks from one of our favorite producers -- T++. We are very proud to present this forward-thinking music from a mainstay of pioneering beats. We won't wax lyrical, just drop the needle and lose yourself in the music. Deep, rolling, decaying techno, with submerged beats rising and surfacing from the depths, then switching the tempo to 140bpm and twisting the same sounds into ever more entrancing shapes, T++ shows his love of drumfunk producers such as Paradox in a new exciting context. Radio & club support coming from Marcel Dettman (Berghain/Ostgut), Mary Anne Hobbs (Radio 1), Peverelist (Punch Drunk/Tectonic), Shed (Ostgut) and more.
JUS WAN- ACTION POTENTIAL/AFFLETIC 12" (apple pips, uk)
13.98usd/9.88gbp/10.69eur/1260jpy (approx)
*shop favorite restocked… For our third release, Apple Pips is proud to present from San Francisco, Jus Wan. Out of the countless demos and mp3s we get sent, Jus Wan instantly stood out with his blend of 2-step rhythms, techno soul and deep subs. Appleblim cut both tracks and got a great reception to them, so much that he included Action Potential on his Dubstep Allstars Vol. 6 mix CD for scene-leaders Tempa. 'Action Potential' -- deep as you like, relentless rolling riddim, Berlin techno style delayed stabs and a solid foundation of bass make this a fresh take on the sound. 'Affletic' -- switching the tempo to 140bpm and twisting the same sounds into ever more entrancing shapes, T++ shows his love of drumfunk producers such as Paradox in a new, exciting context. Radio & club support coming from Gilles Peterson (Radio 1) Mary Anne Hobbs (Radio 1), Martyn (3024), Sinden (Dubsided/Domino/Kiss FM) and more.
APPLEBLIM & PEVERELIST- OVER HERE: REMIXES 12" (apple pips, uk)
13.98usd/9.88gbp/10.69eur/1260jpy (approx)
*shop favorite restocked… After the success of Apple Pips first release from Martyn, we are back with another treat for music heads. Our 2nd release comes from Brendon Moeller aka Beat Pharmacy. Brendon first came to our attention with his deeper than deep Humpback 7" on Earsugar, under his Beat Pharmacy guise. Since then, he has consistently impressed with deep, technical, spacious house music of the highest order. Shackleton approached him to do a remix of Appleblim & Peverelist's 'Over Here' for the forthcoming 2nd Skull Disco singles and remixes round-up compilation, & 'Blim was so impressed with the results, that he cheekily asked for not one but TWO more mixes of the same tune so he could put them out on wax! Brendon came back with two killer mixes. On the A-side under his real name, Brendon has created a 127bpm big room classic, submerging the original elements under layers of delay and echo, deep but grooving. On the flip, he dons his Beat Pharmacy guise, slows things down to 120bpm & spaces things out in fine style, utilizing the original's abstract riff and resetting it in a really exciting new house tempo context. With releases coming on Rekids, Third Ear, & Deep Space and remixes for Echospace and others coming up, it looks like a great year for Brendon and Pips is proud to present this exciting clash of styles.
MARTYN- ALL I HAVE IS MEMORIES/SUBURBIA 12" (apple pips, uk)
13.98usd/9.88gbp/10.69eur/1260jpy (approx)
*shop favorite restocked… First release on Appleblim's new label: Apple Pips. Limited available stock. Apple Pips has been set up to explore the areas between dubstep, techno, minimal & house with an emphasis on echo, depth, swing & bass. Our first release comes from a very exciting Dutch producer: Martyn. Fresh from playing stunning sets at both the original dubstep club FWD>> & in the main room at Fabric (on the same weekend!), Martyn typifies the new feeling in clubland at the moment, that has seen Shackleton grace the stage as a house/techno institution Saturdays at Fabric, Mala from Digital Mystikz play at nu-rave club White Heat, funky house DJs get sets at FWD>>, & Luciano, Villalobos & co dropping dubstep in their sets. With his sets ranging from garage & 2step to broken beat to upfront minimal house, Martyn's productions also reflect this open-minded approach to music. 'All I Have Is Memories' is built around a hypnotic almost trancy riff, with Martyn's trademark layered and chopped beats & a solid wall of Reese bass underneath. Panning & filtering echo-laden effects around the mix, Martyn's production combines dub effects with the emotion of Detroit techno. 'Suburbia' is featured on Appleblim's Dubstep Allstars mix CD on Tempa, & is another great example of Martyn's fresh take on the dubstep sound. Phasing pads filter in and out of the track, combining with bleeps & a warm stepping bass line.
SEVEN- DROP/THE DARKNESS 12" (aquatic lab, uk)
11.98usd/8.47gbp/9.16eur/1079jpy (approx)
*Following on from Cotti's heavy gear, Aquatic Lab have enlisted one of the freshest names in the scene in the form of Seven. Kicking off on the A with 'Drop', Seven shows he will be a name to be reckoned with in the near future. Unbelievably tight percussion blended with a nasty rolling bassline, this one will slot into many a set. Lights out - Late night styles! The flip is 'The Darkness' - a D&B indebted atmospheric future stepper, featuring a huge bass kick ride. A much anticipated release, The Darkness is receiving massive dubplate support form the likes of N Type, Skream and Youngsta.
TRUTH- THE FATMAN/STOLEN CHILDREN 12" (deep medi music, uk)
12.98usd/9.18gbp/9.93eur/1169jpy (approx)
*Finish copy promo… The theory that isolation breeds creativity has never been as apt as it is for Truth, a dubstep outfit hailing from one of the world's most southern cities. What began as a musical experiment has now become something much more significant. A chance encounter with dubstep visionary Mala late in 2007 inspired the New Zealand trio, who have been working together for years, to try their hand at a new sound – one comprising serious sub bass and snares so nasty they make eyes water. Within days of slipping Mala a handful of tunes made in as many days, Truth had been signed to his label Deep Medi – widely regarded as one the most progressive in the scene, alongside a cluster of highly respected artists including Loefah, Kromestar, Silkie & Quest and Goth Trad. Truth's style defies categorisation, encompassing an array of melodies and vocals within spacious beats that range from halfstep stompers like 'The Fatman' to deeper tunes like 'Stolen Children'. One common element underpins every track though: a heavy bassline riddim that lays sheer force on any system heavy enough to handle it. In just a year, the sound of Truth has spread across the world. 'The Fatman' has been pulled back countless times in numerous cities, from Dubwar at Club Love in New York, to Sonar in Barcelona, to Mass in Brixton – the home of dubstep's seminal club night, DMZ. Today, in a scene that is defined by dubplate culture, some of its biggest players are dropping Truth dubs in their sets including Mala, Skream, DMZ, and Goth Trad, to name a few. Nick Argon is flying the flag in LA, while Skream is showcasing their beats in his legendary sets and on his notorious Rinse FM radio show Stella Sessions.
F-ONE- SWAGGA: KROMESTAR REMIX 12" (dubting, uk)
11.98usd/8.47gbp/9.16eur/1079jpy (approx)
*the uber talented f-one is backwoth another healthy dose of sub bass for your face! more jittering synths sit atop low slung, warbling basslines and with a remix from man of the moment (year really) kromstar. this one is not to be missed.
V/A- WINTER SAMPLER 08 VOL. 3 12" (earth 616, uk)
11.98usd/8.47gbp/9.16eur/1079jpy (approx)
*3rd in the highly limited Grime Vinyl Sampler EPs from the Earth 616 label fe$some of the biggest hitters on the UK underground. These are available on a first come, first serve basis and will never be repressed. a1) Rapid 'License' a2) Bless Beats 'Vittel' b1) J Sweet 'Floppy Disc' b2) Footsie 'DJ Dave'.
NUMA CREW- MONSTER DUB 12" (elastica, uk)
11.98usd/8.47gbp/9.16eur/1079jpy (approx)
*Italians represent for the dubstep sound with a three track EP from the Numa Crew aka Botz, Leonard P and Lapo. The longcut A-side is reserved for Botz with 'Monster Dub' for all the future steppers with a sound reminiscent of Reso, Caspa or Kromestar shaped from scif fi synthlines and metallic halfsteppers riddims. Leonard P takes it back to the old Loefah style on 'Nuclear war' with a minimal excersize in rhythm constraint and Lapo provides the highlight with a reinforced electro-dubstepper on 'Out Trip'. Big with N-Type and all the big dubstep rave Deejays.
ARPXP- SUNDAY MORNING/SUNDAY AFTERNOON 12" (essense of dub, uk)
13.98usd/9.88gbp/10.69eur/1260jpy (approx)
*white label pre-release… Straight from Sardinia Italy, Arpxp delivers two smoking joints for his first dubstep release. The perfect balance of rolling basslines, tight ass drums spiced up with dubby vocals makes this a joint u need to smokee.
SIGHA- BRUISED/EXPANSIONS 12" (hotflush, uk)
11.98usd/8.47gbp/9.16eur/1079jpy (approx)
*Finish copy promo… The fourth release on Hotflush Two presents Sigha, a new producer based in London, UK. With "Bruised" and "Expansions", Sigha continues to draw the Hotflush Two label down a deeper, more techno-infused path. His musical influences come from artists such as Shed, Marcel Dettmann, and Pole, as well as dubstep masters Martyn and 2562. Both tracks were featured on Scuba's recent podcast mix for XLR8R magazine, and have received support from DJs like Ramadanman of Hessle Audio, and Alex Incyde of Sub FM.
SCUBA/DISSIDENT- TENSE/SOCIETY OF SILVER SKELETONS 12" (hot shore, uk)
12.98usd/9.18gbp/9.93eur/1169jpy (approx)
*shop favorite restocked… With his first new material since his superb LP A Mutual Antipathy, Scuba once again teams his Hotflush label with Stateside imprint Offshore on this split 12". 'Tense' starts from the most basic of loops, a single offbeat chord, but layers quickly build up, first pingpong bleeps and taps, psychedelic trickling and eventually handcrafted beats, finally joined by a thick slab of sub-bass. The tune evolves slowly and gradually, the rise in tension almost unnoticeable, until you realize you're on the edge of your seat.
KODE9 VS. LD- BAD 12" (hyperdub, uk)
12.98usd/9.18gbp/9.93eur/1169jpy (approx)
*shop favorite restocked… Hyperdub presents two off-beat, house-flavored dubs driven along by crushed synth piano hooks. Kode9 and LD (dub-cutter extraordinaire from Transition studios in South London) brings percussion and cut-up, filtered female vocals back into the mix. "Bad" has been circulating on dubplate since the beginning of 2008 and has been a dancefloor-friendly favorite from Kode9's DJ sets. "2Bad" is a slower slice of broken house laced with synthetic soul, and that little extra underneath the pavement that you expect from Hyperdub.
QUARTA 330/CARDOPUSHER- SABACCO 12" (hyperdub, uk)
12.98usd/9.18gbp/9.93eur/1169jpy (approx)
*shop favorite restocked… After the 8-bit cult classic success of his debut Hyperdub release, Tokyo's Quarta 330 returns with some fresh beats. On "Sabacco," Quarta takes one step outside of the video game console, expanding his palette, with his signature synths lacing scattered snares in a lush and melodic slice of broken techno. On the flip, he steps up to remix Venezuelan bassman Cardopusher, with a refix of "Homeless" that returns to crunchy arcade vibes. A strong outing that adds bonus points to his earlier Hyperdub high score.
NARCOSSIST- SUNBLIND 12" (mindset, uk)
11.98usd/8.47gbp/9.16eur/1079jpy (approx)
*Tipped as one to watch in 2009 by Fact Mag. The Lake District born come Bristol based producer is on the way up. Here we have three great tracks including the mighty 'Sunblind'. Big production from start to finish. Techno FX along with that all important phat as bass grooves means that Narcossist can't be ignored anymore!
INSTRAMENTAL/BREAKAGE- FUTURIST/LATE NIGHT 12" (naked lunch, uk)
11.98usd/8.47gbp/9.16eur/1079jpy (approx)
*Finish copy promo… Now the Celtic Tiger has finally buggered off into a corner and mewled it's last pathetic gasp and now that the Waterford Crystal plant has shut down NAKED LUNCH are proud to be leading the way towards the dawn of a brave new era where Dubstep is teh main export of Ireland's Sunny South East region. We aim to place Bagenalstown in it's rightful place on the map as the final point on the Berlin - Bristol Axis of forward thinking electronic music. The future is Naked. Breakage dreams up a smoky slice of narcoleptic soul on the sublime A-Side (not that we do B-Sides here at Naked Lunch), setting the controls to the deep black waters of the lake where the light of the harbour no longer shines. Cavernous maternal sub bass wallows in the low end as a smoked out head nodding groove takes you down the rabbit hole, where the white rabbit Burroughs. Instra:Mental come correct with their first foray into slower territory - "Futurist" is a statement of cold intent, as rigidly declarative as it's title suggests. Suspense laden textures, melancholic pads and intricate percussion are combined into a haunting and propulsive essay. Get your kit off - the future is Naked.Dj Support: Skream, Peverlist, Martyn, 2562, Breakage, D-bridge, Pinch ,The Bug, Stingray 313 , Dj Flight, Ramadanman.
SYNKRO- LOST LOVE/GOOD TIMES 12" (on the edge, uk)
11.98usd/8.47gbp/9.16eur/1079jpy (approx)
*More darkly slinked 2-step continues to spill out of the S.Y.N.K.R.O studio this week with a cool 3 tracker for On The Edge records. 'Lost Love' and 'Good Times' both have the feeling of Burial releases, with sharp 2-step and dark garage rhythm constructions offset by lush atmospheres and plaintive chord changes for subtle mood enhancement, with the bonus of mixably locked grooves not slipping out of focus like said Burial tracks. The real surprise here is 'Hold On' sounding like some Wiley type Sinogrime cut from a few years back, but weighted heavily with electro drum sounds. Burial or Zed Bias heads should be checking this 12". (boomkat)
OPTIMUZ- BRAND NEW/EDGE OF HEAVEN 12" (optimuz productions, uk)
11.98usd/8.47gbp/9.16eur/1079jpy (approx)
*this one's really gonna raise the bar for the optimuz productions imprint. techy, dubby, deep and bsically just sick! these three have been doing the rounds on all the usual stations and in all the usual places. play em, play em again louder, play em to your dog and to your neighbours. this ain't one to be missed!
EXCISION- WASTED 12" (rag and bone, uk)
12.98usd/9.18gbp/9.93eur/1169jpy (approx)
*shop favorite restocked… At the young age of 22, Canada-based Excision has already established himself as one of the rising stars in the increasingly global world of dubstep and is part of a new wave of producers hailing from the Americas. His sound is uniquely dark and led him to set up the highly-respected and aptly-named Rottun Recordings which to date has a roster featuring Noiz, Stenchman, Innasekt, and Sully, amongst others. 'Wasted' and 'Serious Business' are a barrage of bass-heavy nastiness along the lines of recent output from the likes of Skream, Rusko and N-Type, but just tweaked to a darker zone. Excision's tracks have been getting regular plays by Distance, Pendulum, Freq Nasty, Evol Intent, Bassnectar, and Blackmass Plastics.
EVERGREEN & LANDLORD FT. DAN MAN- JAH RAIN: RSD REMIX 12" (rankin, uk)
11.98usd/8.47gbp/9.16eur/1079jpy (approx)
*Finish copy promo… Ranking's seventh imprint sees a fresh angle from this now well-established label. With soaring vocals from Leeds-based singer and host, Dan Man, producer Rob Smith has constructed a thumping dub steppas roller designed solely for the purpose of getting your skank on. The dub veteran and current King Midas brings low end devastation to the Evergreen & Landlord original - with his trademark heavyweight bass squelches and militant digi-dub drum loops, this is essential dance floor business! On the flip is the Evergreen & Landlord (aka Planas) original. With a toasty warm bassline and a crisp drum track, this young production duo have made way for a mesmerising and seemingly never ending vocal hook that just keeps on giving. One for both the classic dub lovers and the dubstep soldiers.
BENGA & G SQUAD- ASSUMPTIONS: BENGA REMIX 12" (ringo, uk)
12.98usd/9.18gbp/9.93eur/1169jpy (approx)
*Limited one-sided whites of the forthcoming Ringo release - Benga's new mix of G Squad's "Assumptions" following Skream's mix - an excellent moodier remix to complement the sweet female vocal riding over the top.
MONKEY- BADNESS/JACKET 12" (rudeez, uk)
11.98usd/8.47gbp/9.16eur/1079jpy (approx)
*white label… Rolling off the cooly anonymous Rudeez production line comes another barnstormer presumably from the same heads that brought us the ace Notorious B.I.G steppers mashups a couple of months back. We've got some idea as to who these tracks might be from, with our ears truning towards a certain couple of South-East London bassbin stalwarts but we'll leave that to the imagination. The cuts here are even more deadly than the last lot, with 'Badness' on the A-side showing how to do the sickening mid range riff-out thing in style, with only a junglist break for company and a truly obese-as-fuck mastering job ensuring this will blow up any spot it's dropped in. If you're not suffering massive blood loss from the A-side, 'Jacket' on the B is sure to finish the job with a digital dancehall smasher pumped up with reeling junglist breaks inna proper RSD soundsystem smashing style. Ultra heavyweight bassbin bafflers for fans of Caspa, RSD or Remarc. (boomkat)
MARKOMEN VS ASIMILON- DREADLOCK DISLOCATION/TROUBLE THROW UP 12" (soul shakerz, uk)
11.98usd/8.47gbp/9.16eur/1079jpy (approx)
*bigness from November 08…
COLECO/SHAMAJI FEAT. MAGGIE HORN- CAMPFIRE FUNK 12" (soul motive, uk)
12.98usd/9.18gbp/9.93eur/1169jpy (approx)
*Soul Motive records engineer another ace collision of styles, digging out tracks from Coleco and Sharmaji for the third release on a label that's proving pleasingly difficult to pin down. Our favourite this time comes from Sharmaji with a tight 2-stepper built from sonorous Bhangra drums initially on an itchy Burial tip, before brukking into a tougher Dusk & Blackdown styled raver, providing tumultuous dancefloor terrain for an excellent vocal from Maggie Horn. Coleco's 'campfire funk' on the flip harks back to the last Soul Motive release from Forsaken, with the unpredictable unison of post-breaks/dubstep rhythms melded to a folksy acoustic guitar line that surely warrants more listens for the sheer experimentalism of it all. For our money, the Coleco track is worth the entrance price alone. Great music, great label. (boomkat)
HATCHA & KROMESTAR- THE HEAVYWEIGHT 12" (southside dubstars, uk)
12.98usd/9.18gbp/9.93eur/1169jpy (approx)
*Veteran bassbin stalwarts Kromestar and Hatcha just can't keep away from each other at the moment, with this particular sublove session providing three tracks of ultra reduced bassweight much in the same vein as their Brothers Grim LP. 'Cybertron' returns to the effective formula of slippery hi-hat/snare syncopations with bulging subs, croaking uncannily like Cluekid's wicked toadbass sound. 'hell Mary' on the flip sounds something like the guys attempting a Bassline house style but within the parameters of dubstep, so no 4/4 kicks but there's nuff warp bass and insistent driving rhythms to give it the irresistable flow and urgency of a Bassline charge and in turn bridge a gap in the styles. It's kinda unclear who produced the last track, but it's another ultra heavy steppers reduction, cut for pitch black moods and rigourous subbass tests. (boomkat)
V/A- TEMPA ALLSTARS VOL. 5 2X12" (tempa, uk)
21.98usd/15.54gbp/16.81eur/1981jpy (approx)
*shop favorite restocked… This is the fifth volume in the Tempa Allstars series, where established and usurping talent rub shoulders over two heavyweight 12"s. "Siren" by Seven is the fanfare riddim which DJs including Youngsta and Benga have been using to intro their sets, TRG offers an early-hour dancefloor rub, Pinch gives us light-headed "Motion Sickness," Skream makes you hallucinate purple lasers, Luke.Envoy presents a very Todd Edwards production, and Ramadanman's progressive excursion is built of ghostly stabs and tension.
D1- D1 V3 2X12" (tempa, uk)
21.98usd/15.54gbp/16.81eur/1981jpy (approx)
*shop favorite restocked… D1 unites funk and dubstep with "Ongie Bongie." The track begins at a cautious speed, picking up pace with a funky propulsion. "Joy" swells progressively, in waves of euphoric chords pieced together with steadily stuttering congas. "Cave" is a deeply hollowed production, heavily sub-led and a regular in Youngsta sets, while "BG" employs infectious, cascading bass-stabs which envelop the accompanying trumpet to create a positively skank-out riddim.
BENGA- DIARY OF AN AFRO WARRIOR 3LP (tempa, uk)
21.98usd/15.54gbp/16.81eur/1981jpy (approx)
*shop favorite restocked… Triple LP version. Substantially different track listing on the vinyl version, with 5 tracks not found on the cd. 9 tracks in total. This is the second full-length release by the UK's Benga. One of the original dubstep pioneers, Benga's Diary of an Afro Warrior is one of the most highly-anticipated albums of the year. If Burial's Untrue dominated 2007's end-of-year critics charts, then it's odds on Diary of an Afro Warrior will do the same in 2008. Dubstep's trickle into the mainstream has been steady; Skream and Burial alike have nudged the door open. Benga is undoubtedly the force to smash it through and take dubstep to another level. "Night," the anthemic underground smash track lifted from the album has literally had ravers from countless club scenes, DJs and grandparents whistling and humming its infectious melody for months now. In addition to becoming the first dubstep record to be playlisted on BBC Radio 1, Night represented Benga's tipping point for many DJs and music lovers across the globe, including Gilles Peterson, Ricardo Villalobos, Pete Tong, Zane Lowe, Annie Mac, Herve, Shy FX and many others, regardless of genre. So we know how well "Night" has been received, can we say the same of the album? Once the journey begins, it is clear what all the fuss is about, neither relying on incessant wobbling bass lines to grab attention nor sailing toward the "coffee table" banner, Benga has managed to create an album with duality. For times when your ear is keen and your speakers are of the Bang & Olufsen ilk, the intelligence and quality of production shines through. The superb dance-ability, grooves and emotions remain present on even the tinniest of speakers. Herein lies Benga's massive crossover appeal. Much more than just a straight dubstep album, the tracks on Diary... have been favorably compared to such names as Carl Craig, Underground Resistance, Reprazent and Massive Attack.
STENCHMAN- DUBNET/CUT IN HALF 12" (true tiger, uk)
11.98usd/8.47gbp/9.16eur/1079jpy (approx)
*One of the biggest stenchman releases ever! this label is on form as per usual, some absolutely raucus tear out biznizz going on here!
REASON'S- WHY DON'T WE FALL IN LOVE: WESLEY JAY & SHIMANO / SKT MIXES 12" (twisted audio, uk)
11.98usd/8.47gbp/9.16eur/1079jpy (approx)
*Awesome remake of the Amerie track, Why Don't We Fall In Love featuring some heavy remixes from S.K.T and Wesley Jay & Shimano on the flip side.
THRENODY- TAGS & THROW UPS VOL. 6 12" (urban grafitti, uk)
11.98usd/8.47gbp/9.16eur/1079jpy (approx)
*Crafty dubstep rave gear from Threnody for Urban Graffiti with two tracks of tumbling breakage edits on 'No Sound Of Any Kind' and 'So Many tears' both benefitting from his queer melodic sense, and final track 'Trend' cut for the dubstep hardcore with a solid halfstep smacker. (boomkat)
RESO/ELEMENTAL- ONSEN/SHINER 12" (urban grafitti, uk)
11.98usd/8.47gbp/9.16eur/1079jpy (approx)
*Two killer cuts which have been much delayed by some pressing issues now it's finally back in and ready to rock, some classic reso action and a wicked track from the main man adam elemental.
UNKNOWN- POLIZIA: REMIX 12" (war, uk)
12.98usd/9.18gbp/9.93eur/1169jpy (approx)
*The War series is back again with a return to form, a couple of great reggae / dancehall re-workings - on the a-side it's Alborosie's "Police / Polizia" from last year being reworked into a massive dubstep scorcher, whilst on the flip "Dreadlok" weighs in with a nice steel band motif, all beefed up with deep sub-bass and freshly cut snares. Quality!! These wont't last for long, as usual!
HOUSE, TECHNO AND DISCO
---
RIZ MC- RADAR: ASHLEY BEEDLE/SUHK KNIGHT REMIXES 12" (crosstown rebels, uk)
13.98usd/9.88gbp/10.69eur/1260jpy (approx)
*Ashley Beedle and Suhk Knight on remix duty for the latest Crosstown Rebbels 12". Ashley beedle serves up a spacey disco inspired beat that uses most of the vocal whilst Suhk Knight delves into dubstep broken beats and flashes of electronica.
MIKEBURNS- MIKEBURNS RERUBS 12" (disco devil, belgium)
13.98usd/9.88gbp/10.69eur/1260jpy (approx)
*A fresh Disco Devil release is always something to look forward to, and this time it's the infamous mikeBurns from Vienna who's twitching and pushing the buttons. No pointless re-edits on this label! On the A-side 'Everybody's Mantra' is a hypnotic anthem, which already has become a classic in the underground scene. On the flip we have another winner: 'Disco Child,' a very uplifting Oriental disco track. Check those vocals! Just great.
RUBBER ROOM- HIPPIE DANCE 12" (disco devil, belgium)
13.98usd/9.88gbp/10.69eur/1260jpy (approx)
*shop favorite restocked… After a brilliant release on Mindless Boogie, the Rubber Room guys are here again with another two slices of great leftfield dance music. On the A-side, we've got an edit of a very hard to find cosmic classic, recut and refreshened for your listening pleasure, sounds great! Over on side B, there's another winner, Holger Czukay on synths and some very touching vocals on top. Essential!
RUBBER ROOM- RUBBER ROOM RERUBS 12" (disco devil, belgium)
13.98usd/9.88gbp/10.69eur/1260jpy (approx)
*shop favorite restocked… Two cosmic tracks, this time on the Disco Devil label, done by Rubber Room. Runner-up is a Baldelli favorite, great space rock for the dancefloor. Flip to the other side for a more gentle feel, great summer vibes. Killer!
THE GLIMMERS PRESENTS DISKO DRUNKARDS- PHYSICAL 12" (diskimo, belgium)
13.98usd/9.88gbp/10.69eur/1260jpy (approx)
*A1: "Physical (Extended Version)"; B1: "Physical (Semi Instrumental Version)"; B2: Physical (Accapella Version)". Written by: Kipner & Shaddick. Vox by Tim Vanhamel and Stephane Misseghers. Drums & percussion by Stephane Misseghers. Bass & guitar by Ben Brunin. These versions are recorded by The Glimmers. Arranged & mixed by Ray Mang & The Glimmers.
KEVIN SAUNDERSON- HISTORY ELEVATE 5 12" (kms, germany)
14.98usd/10.59gbp/11.46eur/1350jpy (approx)
*A1: Kevin Saunderson - "The Human Bond (Claude Vonstroke Rave Recognize Rave Mix)" It was great to be asked to do this. Originally, I wanted to do something really quirky and funky with the strange vocal in 'Human Bond,' one of my favorite old tracks. I tried a few times but I couldn't really get a vibe going in the funk realm. So I listened to the original over and over again and then the light bulb turned on. I realized that the original was a monster rave track, like what you would hear in a warehouse in Detroit in the 90s. So I threw out my original idea and went crazy with a huge techno builder, something to hype a big rave just like the original. Maybe this doesn't sound exactly like what i usually do but that was the fun of making it. --Claude Vonstroke. AA: Kevin Saunderson – "Bounce Your Body To The Box (Mike Shannon's Flashback Mix)" Bounce your body to the box was one of the first KMS records that I owned and it was all about the Mike 'Hitman' Wilson mix and Force Field on the B side. The production on the original was huge. The 909 groove just pounded everything? when that came out there was nothing that came close to it. So it was an honor and a challenge to mix it myself... I had a lot of fun with this one but it definitely has a signature that steps away from the original. So I had to take a run at it one more time to pay a proper homage to the original with the Flashback mix --Mike Shannon
IMPS- REMIXED VOL. 3 12" (mule electronic, germany)
13.98usd/9.88gbp/10.69eur/1260jpy (approx)
*Third single from the IMPS (aka Minilogue & Decoy) remix album (MULE 014CD). Remixed Vol. 3 features a Move D remix that is boogie deep house-style. He raised the bpm a little bit and made a DJ-friendly version. The Thomas Fehlmann remix sounds like a re-edit version of the original, rather than a remix. Psychedelic and deep as always.
BILLY DALESSANDRO- POLIS VOLUME ONE: ACIDBURN 12" (soniculture, portugal)
12.98usd/9.18gbp/9.93eur/1169jpy (approx)
*When music historians take a look back at 2008, it will come as no surprise that the year wasn't the best in terms of techno output. With cries of Abe Duque's legendary track 'What Happened?' reverberating throughout the industry, 2009 is poised to be the year where techno makes it comeback. Chicago based producer Billy Dalessandro needs no introduction. He has been there to witness the many changes techno has gone through in the past decade, and offers Polis as his response. Featuring 11 tracks, his debut album for Soniculture (and fourth artist album in his career) is a look at city structure ('polis' being the Greek word bearing the meaning 'city'), the crumbling facades amidst urban decay. The world is headed into one of its most uncertain times, and that fear is reflected in these dark productions that Dalessandro created with late nights and early mornings in mind. For from the darkest hours great things often emerge, and when music historians look back on 2009 as the year that techno made its comeback, Polis will certainly be among those works receiving great praise. The vinyl version of Polis will be formed by a series of releases with tracks from the album, that will come out later on CD. This is volume 1, which contains 'Acidburn' and features a very special remix from Gui Boratto. A perfect way to kick off this project. A - Billy Dalessandro - 'Acidburn': This is an amazing track which shows how futuristic Billy can be. A hypnotic bassline, with acid influences, takes us through a multidimensional journey into space, fuelled by the most exquisite techno. A true gem that proves Billy's originality and capability of surprising us in every release. B - Billy Dalessandro - 'Acidburn (Gui Boratto Remix)' : Keeping the idea of the original bassline, the South American wonder boy Gui Boratto, produced the perfect remix for 'Acidburn.' By making it more progressive and emotional, it gains a different appeal. The piano detail is superb and in a way reminds us of Steve Bug's 'Loverboy.' The result is amazing. A great piece of work from one of the world's most special electronic musician.
VAROSLAV FEAT. DOP- INSIDE WAYS 12" (supplement facts, isreal)
13.98usd/9.88gbp/10.69eur/1260jpy (approx)
*After the great success of Varoslav's appearance on SFR009 with Soccasoul, here he is with a full EP on Guy Gerber's label. On vocals is the fantastic Dop (Circus Company / Milnor Modern). The B-side holds a remix by Boris Werner from Remote Area fame. An excellent package!
ZOMBI- SAPPHIRE 12" (throne of blood, usa)
12.98usd/9.18gbp/9.93eur/1169jpy (approx)
*second release from Throne of Blood, the new label run by The Rapture. Steve Moore and A.E. Paterra as Zombi have re-imagined the architecture of progressive rock and dynamic instrumentals. Achieved using only electric bass, drums, and a collection of analog synthesizers, their sound is deceptively lush, considering its two-man ensemble. Here, Zombi display a more dancefloor-oriented side, injecting some Italo disco to their unique brand of instrumental prog. The result is somewhere between Giorgio Moroder and Goblin, Vangelis and Venom 18. Imagine sinister synths, tough, arpeggiated grooves and steady four-to-the-floor rhythms.
AFROJACK & BENNY RODRIGUES- DINGES 12" (white noise, germany)
13.98usd/9.88gbp/10.69eur/1260jpy (approx)
*After the 2 big first releases of Frank Kusserow & Woody McBride, now Dutch techno-heroes Benny Rodrigues (Wolfskuil, Underwater) & Afrojack release on DC's new imprint White Noise with a smashing 3 tracker! DC on this release: 'This is a true jacking release that is full of Chicago heritage touched by upcoming Dutch techno stars of the future'.
MAGAZINES AND BOOKS
---
WAX POETICS- #33 FEBRUARY/MARCH 2009 MAGAZINE (wax poetics, usa)
9.98usd/7.06gbp/7.63eur/899jpy (approx)
*On the covers, front: Gamble & Huff, back: Teddy Pendergrass. Contents: Re:Discovery, In Memoriam, Jneiro Jarel, Odean Pope, Questlove, Pop Art Records, Sonny Hopson, Philly Jazz Circuit, Vince Montana, Gamble & Huff, Teddy Pendergrass, The Stylistics, Howard Tate, First Choice. 104 pages, full color, high gloss, incredibly well done & essential. 33rd issue of this U.S.-based production.
WAX POETICS- WAX POETICS ANTHOLOGY VOLUME 1 BOOK (wax poetics, usa)
37.98usd/26.85gbp/29.05eur/3423jpy (approx)
*shop favorite restocked… Impressive & elegant hardcover edition, 8.5 X 11, 240 pages, 480 four-color plates. In just five years, Wax Poetics has become the premier magazine for avid record collectors and general music connoisseurs alike by illuminating the golden era of music while recontextualizing today's music world. Much like the records they cover, Wax Poetics issues have themselves become quite collectible. In response to the high demand for the publication's elusive back issues, the Wax Poetics Anthology Volume 1 serves as the answer to every collector's dream. Wax Poetics has compiled their favorite articles from Issues 1 through 5 and are giving them new life via this full-color, hardbound edition. By enhancing past editions by means of new illustrations, photographs, and an appendix of discographies, both dedicated followers and music fans formerly unaware of the magazine's presence will be able to appreciate this comprehensive collection of insightful articles. From jazz and hip-hop heavyweights to soul and funk session musicians, the Wax Poetics Anthology delivers an eclectic blend of quality journalism and musical history. Ingredients: James Brown's drummers Clyde Stubblefield and Jab'O Starks, bassist Sweet Charles, and vocalist Marva Whitney, jazz genius Charles Mingus, funky drummers Idris Muhammad and Pretty Purdie, salsa giant Fania Records, reggae producers Clive Chin and King Tubby, golden-era hip-hop producers Prince Paul, Da Beatminerz, Diamond D, and Wu-Tang's the RZA, films Wild Style and Style Wars, breakbeat bootleg Ultimate Breaks & Beats, rare-record reviews.
WAX POETICS- WAX POETICS ANTHOLOGY VOLUME 2 BOOK (wax poetics, usa)
37.98usd/26.85gbp/29.05eur/3423jpy (approx)
*shop favorite restocked… Impressive & elegant hardcover edition, 8.5 X 11, 240 pages, full-color. The Wax Poetics Anthology, Volume 2, the third book from the esteemed music journal showcasing everyone from jazz and hip-hop heavyweights to soul and funk musicians, gathers articles from Issues 6 through 10 into a must-have hardbound edition for record collectors and music connoisseurs alike. Wax Poetics leads the field in musical journalism, covering some of the most famous and fabled figures in the history of hip-hop, jazz, funk, and soul. This special edition features content from some of the magazine's rarest, most-coveted issues, many of which fetch top-dollar at auction. This compilation, featuring in-depth articles and a bold, graphic, textured facade, maintains the same collectible traits that make the original issues so highly sought-after. Presented in an attractive hardbound format, featuring hundreds of full-color, full-page images, including photos and illustrations new to this edition. Wax Poetics magazine, published bimonthly, has garnered some of the industry's highest accolades and continues to boast some of music's most talented writers, photographers, and illustrators. The Wax Poetics Anthology, Volume 2 is an important supplement for existing Wax Poetics readers, and an infectious introduction for newcomers to the magazine's approachable yet insightful style. Makes a great companion to the similarly-designed and critically-acclaimed Wax Poetics Anthology, Volume 1, which featured select articles from the magazine's first five issues. First published in December 2001, Brooklyn-born Wax Poetics hit newsstands with a new vision for music journalism. Many magazines at the time were covering the artists of today, but coverage on classic material was noticeably lacking. Wax Poetics created a bridge between old and new, revealing the numerous connections between our musical forefathers and our music's future. From jazz pioneers like Eugene McDaniels, Sun Ra, and Joe Zawinul to influential hip-hop artists like DJ Premier and the Beastie Boys, Wax Poetics Anthology, Volume 2 presents music's numerous puzzle pieces and gives the reader the opportunity to make the connections themselves. In addition to shedding light into the dark corners of our sonic past, Wax Poetics ensures that new and innovative artists also get the credit they deserve.
WAX POETICS- COVER STORY: ALBUM COVER ART BOOK (wax poetics, usa)
19.98usd/14.13gbp/15.28eur/1800jpy (approx)
*shop favorite restocked… Cover Story: Album Cover Art, the second book by esteemed music journal Wax Poetics, graphically narrates the vibrant subculture of record collecting through the art of the album cover. It's a must-have for record connoisseurs and art aficionados alike. Debuting in December 2001, Brooklyn-born Wax Poetics hit news stands with a new vision for music journalism. The Wax Poetics audience has grown exponentially, making musical anthropologists out of average music listeners. Cover Story: Album Cover Art vividly explores an element of music culture that has withered with the advent of MP3s and digital downloading. Records possess a visual as well as an aural capacity for storytelling. The record cover -- eye candy for the music lover -- speaks a language rooted in the environment and era of the music itself. And, more intimately, a record can create a profound sense of analogy with its owner, and it's this relationship that we share. 288 pages, 7 11/16" x 7 11/16".
GIFT CERTIFICATES
---
gift certificates are always available in any denomination and come in a envelope ready to be stocking stuffed, slipped into pockets or dispensed in any way you see fit. they can be paid for in cash, credit card (visa, master card or discover) or paypal in person, phoned in or via email. gift certificates not paid for in person can either be mailed to you, or we can keep it in shop if the recipient plans to use it for mail-order.
ADDRESS
---
tequila sunrise records
525 w. girard avenue
(btwn 5th and 6th streets)
philadelphia, pa 19122
SUBWAY: blue or orange line to girard ave TROLLY: 15 to 5th street BUS: 57 to girard/3rd-4th st; 47 to girard/7th-8th st.
MAP
t/us: 1215 965 9616
t/uk: 0203 004 8357
e:
ajv@tequilasunriserecords.com
u:
www.tequilasunriserecords.com
m:
www.myspace.com/tequilasunriserecords
b:
www. tequilasunriserecordshop.blogspot.com
f:
www.facebook.com/home.php?#/profile.php?id=1447421864&ref=profile
g:
tequila sunrise records/gemm
HOURS
---
monday: closed
tuesday: 12:00-6:00pm/est
Wednesday: 12:00-6:00pm/est
thursday: 12:00-7:00pm/est
friday: 12:00-7:00pm/est
saturday: 12:00-6:00pm/est
sunday: 12:00-6:00pm/est
---