NEW ARRIVALS AND RESTOCKS
FRIDAY, MARCH 13
---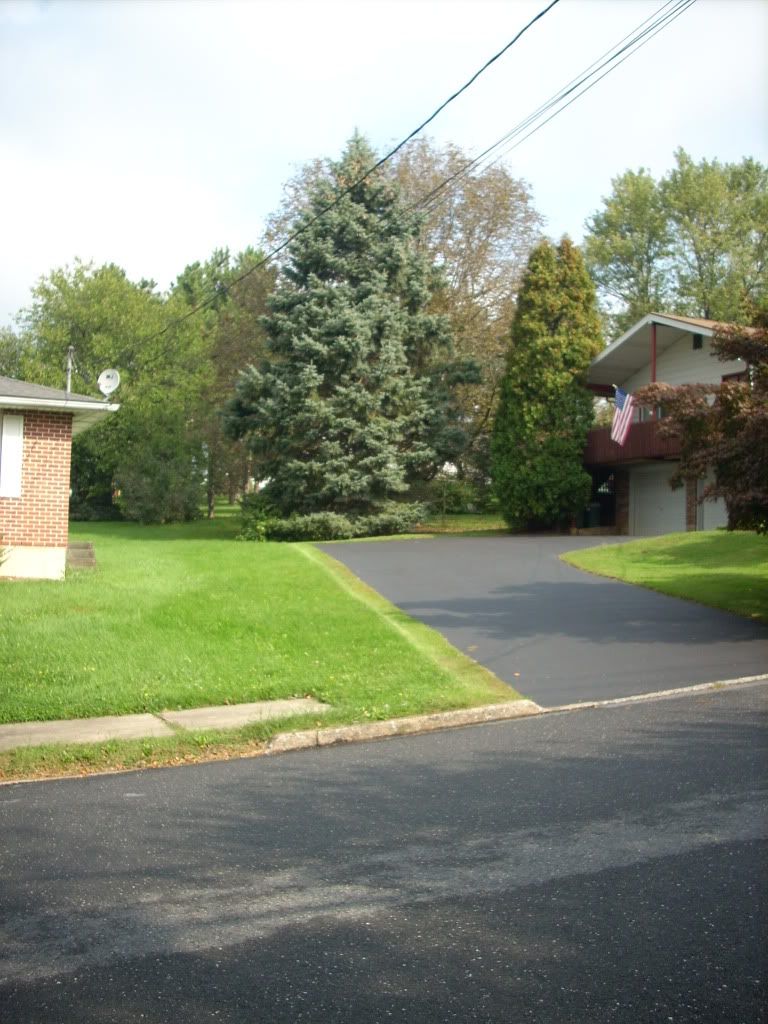 thanks for looking.
man, it was a hump to get this list done in a timely fashion… so many choice titles, and unfortunately due to lack of time, not all of em are presented here, but they will be on next weeks list. however, everything is available for sale in shop so come on by to check all of it out…
gracias
anthony vogdes
as always, many of these titles are in very limited quantity, so if you're interested in anything listed below and can't make it to the shop you can make a purchase via paypal or over the phone with a credit card and pick them up later or have them shipped (see more information below). i will no longer hold records. sorry.
prices are subject to change without notice.
prices do not include shipping and handling. for those of you shipping within the continental united states I offer a 5.00usd flat shipping rate for any amount of records and/or compact discs. shipping cost for international orders are calculated on an order by order basis. payments for orders can be made via
paypal
or with a credit card by telephone between 12-6pm/est.
i also offer bike messanger service via timecycle couriers. for the low cost of 10.00usd i can deliver any amount of records and/or cds you wish to purchase to your center city philadelphia location (this includes some parts of south, west and north philadelphia) within two hours (and for those of you who need your records even faster, we also offer 'rush' service for the low flat rate of 20.00usd for any amount of records/cds delivered to you within one hour). of course, we are still more than happy to ship records via the usps within philadelphia. as with the international shipments, orders placed before 5pm/est will ship out that evening and should reach their destination by the following day.
PICKS OF THE WEEK
---
RADIKAL GURU- RUDEBOY SKANK/KINGSTON TOWN 12" (dubbed out, uk)

11.98usd/8.70gbp/9.36eur/1164jpy (approx)
*The Dubout crew come to smash down Babylon with two Soundsystem wreckers from Radikal Guru. Slicing off well known dubwise samples the crew realign them with up-to-date dubstep production methods to shift your dance into 2009.
SERGE GAINSBOURG- AUX ARMES ET CAETERA LP (four men with beards, usa)

18.98usd/13.78gbp/14.82eur/1844jpy (approx)
*Originally released in 1979, this is the first (and best) of Gainsbourg's two forays into reggae. Recorded in Jamaica with some of reggae's biggest names including players/producers Sly & Robbie. Probably Gainsbourg's last truly classic album, Aux Armes Et Caetera is full of dubbed out tracks and Serge's signature speak-sing drawl. His reworking of the French national anthem in the title track earned him death threats from members of the French right-wing, adding to his controversial image. Sultry, stony, dubby, jams from one of the '70s most important artists.
SERGE GAINSBOURG- L'HOMME A TETE DE CHOU LP (four men with beards, usa)

18.98usd/13.78gbp/14.82eur/1844jpy (approx)
*Originally released in 1976, this is Gainbourg's second 'concept' record, after the stone classic Histoire De Melody Nelson, and probably second only in quality to that record in his deep, storied catalog. Translating to 'The Man With The Cabbage Head,' L' Homme A Tete De Chou is a brutal story of lust and obsession in which, over the course of the album, the narrator falls in love with a black shampoo girl (Marilou), beats her to death with a fire extinguisher and ends up in a psychiatric hospital. Featuring lush orchestration and a variety of influences, from reggae to rock to funk to country, L' Homme A Tete De Chou is a crucial part of the musical history of one of France's most famous, and certainly most controversial, stars.
THE ANDREW ALLSGOOD EXPERIENCE- MACHO WIZARD/HE TRAVELS FAR 12"
(history clock, uk)

12.98usd/9.43gbp/10.14eur/1261jpy (approx)
*The forth release from History Clock calls upon the not inconsiderable talents of Canadian time traveller and relic modifier Andrew Allsgood. "Macho Wizard" is a very fine example of low-slung disco-rock sleaze in its purest form. Do be sure and watch out for the outrageous guitar / synth break at approximately 2 minutes and 20 seconds... it can blow minds!!! Picking up the tempo on the flip we have "He Travels Far," a huge psyche disco battle weapon with an amazing freak-out two thirds through. Whatever you do don't eat the brown acid!!!
ROCK AND PSYCHEDELIC
---
THE VELVET UNDERGROUND & NICO- THE VELVET UNDERGROUND & NICO LP

(four men with beards, usa)

18.98usd/13.78gbp/14.82eur/1844jpy (approx)
*shop favorite restocked… Quite possibly the most influential rock album and great debuts of all time, despite its initial lackluster sales. The Velvet Underground & Nico has, in the 40+ years since it's 1967 release, influenced the significant works in almost every sub-genre of rock from glam to punk to new wave to industrial noise to twee to indie rock. From the gentle pop opener of "Sunday Morning" to the dissonance of closer "European Son," with stops at garage rock, R&B, and mellow love songs in between, The Velvet Underground & Nico is an all-time classic whose influence and power still can not be denied. Deluxe 180 gram vinyl with gatefold jacket.
THE VELVET UNDERGROUND- WHITE LIGHT/WHITE HEAT LP

(four men with beards, usa)

18.98usd/13.78gbp/14.82eur/1844jpy (approx)
*shop favorite restocked… If the Velvet Underground's debut record was a shot at the conventions of rock music, White Light/White Heat, released on Verve later that same year (1967), was a full-on nuclear blast. Relative to this record, The Velvet Underground & Nico was a gentle slab of folk-rock. From the amphetamine fueled and inspired opening of the title track to the the 17-minute assault that is 'Sister Ray,' White Light/White Heat hardly lets up for a second, with the haunting 'Here She Comes Now' being the album's only mellowing moment. One of the most difficult, challenging, and ultimately beautiful pop records of all time, considered by many to be the Velvets' greatest record.
THE VELVET UNDERGROUND- THE VELVET UNDERGROUND LP

(four men with beards, usa)

18.98usd/13.78gbp/14.82eur/1844jpy (approx)
*shop favorite restocked… Following the departure of John Cale in 1968, and the addition of Doug Yule on bass, the Velvet Underground released this, their self-titled third LP in 1969. More subdued and lyrically compassionate than the first two records, it is nonetheless equally powerful and many consider 'The Couch Album' to be the Velvet Underground's finest work. The Velvet Underground certainly features some of Lou Reed's finest songwriting from the narcotic beauty of 'Candy Says' and 'I'm Set Free,' to the angular jangle of 'What Goes On' and 'I'm Beginning To See The Light.' In four short years, the Velvet Underground made as many stone cold masterpieces, no other band in history could claim such an accomplishment.
THE VELVET UNDERGROUND- VU: A COLLECTION OF PREVIOUSLY UNRELEASED RECORDINGS LP

(four men with beards, usa)

18.98usd/13.78gbp/14.82eur/1844jpy (approx)
*shop favorite restocked… The 10 tracks of VU (most of which originally intended for The Velvet Underground's unreleased fourth MGM/Verve LP) were recorded between 1968 and 1969. Contains such classics as 'I Can't Stand It,' 'Stephanie Says,' 'She's My Best Friend,' 'Lisa Says' and 'Ocean' among others.
THE VELVET UNDERGROUND- ANOTHER VIEW LP (four men with beards, usa)

18.98usd/13.78gbp/14.82eur/1844jpy (approx)
*shop favorite restocked… Comprised of unreleased tracks recorded during The Velvet Underground's heyday (1967-1969), Another View was originally released in 1986. Contains the original versions of tunes like 'We're Gonna Have A Real Good Time Together,' and 'Ride Into The Sun' as well as an early version of the classic 'Rock & Roll' (from 1970's Loaded). While not as cohesive or fully formed as VU, Another View is no less essential to the true Velvets fan's collection.
13TH FLOOR ELEVATORS- THE PSYCHEDELIC SOUNDS OF THE 13TH FLOOR ELEVATORS LP (get back, italy)

24.98usd/18.14gbp/19.51eur/2428jpy (approx)
*shop favorite restocked… Their magnificent and visionary debut album is their best. Originally released in 1966 by International Artists, this is the album that contains most of the classics of Roky Erickson's band: their hit 'You're Gonna Miss Me', plus 'Fire Engine', 'Reverberation' and 'Roller Coaster'. Gatefold sleeve... 180 gram HQ vinyl.
13TH FLOOR ELEVATORS- EASTER EVERYWHERE LP (get back, italy)

24.98usd/18.14gbp/19.51eur/2428jpy (approx)
*shop favorite restocked… 180 gram Picture Disc lp. Originally released in 1967 by International Artists, this is the 2nd and more acid album by the quintessential underground band of the late '60s. More original psychedelic rock from Austin, Texas.
CLUSTER- CLUSTER II LP (lilith, russian federation)

31.98usd/23.22gbp/24.98eur/3108jpy (approx)
*shop favorite restocked… Originally released in 1972, this is the second album by legendary German ambient pioneers Dieter Moebius and Hans-Joachim Roedelius. Moebius and Roedelius essentially create ambient electronic soundscapes that ebb and flow, droning on in a suspended world of anti-gravity where machine has conquered man.
CLUSTER- ZUCKERZEIT LP (lilith, russian federation)

31.98usd/23.22gbp/24.98eur/3108jpy (approx)
*shop favorite restocked… Originally released in 1974, Zuckerzeit marked a turning point for these seminal German space rockers. Recorded shortly after their move away from the metropolis of Berlin, it sees some of the abrasiveness of their earlier material slightly diffusing. With the addition of proto drum machines and the producing talents of Michael Rother, their sound here -- while remaining firmly anchored in experimental territory -- has more pop sensibility." New liner notes by Asmus Tietchens (which mention that the title translates as "Sugar Era")
LIGHT PSYCHEDELIC HARMONY
---
JORGE BEN- FÔRÇA BRUTA LP (four men with beards, usa)

18.98usd/13.78gbp/14.82eur/1844jpy (approx)
*this one was supposed to come in about a month ago but didn't due to a mix up, but its in stock now. as the saying goes, better late than never… Originally released in 1970, Fôrça Bruta is an absolute classic from one of Brazil's most consistently great artists. Despite being embraced by the tropicalia movement (with Caetano Veloso and Gal Costa both covering his songs) there are no psychedelic meanderings to be found within these grooves -- this set is pure samba-soul. Jorge Ben is backed here by the innovative Trio Mocotó who never overplay and allow his soulful vocal delivery and samba guitar to be the centerpieces.
GAL COSTA- GAL COSTA LP (four men with beards, usa)

18.98usd/13.78gbp/14.82eur/1844jpy (approx)
*Originally released in 1969, Gal Costa's second solo album is one of the finest releases to come out of Brazil's tropicalia movement. Featuring songwriting and vocal help from Caetano Veloso and Gilberto Gil, Gal Costa flows effortlessly between shredding psychedelia and smooth bossa nova. An essential record for anyone that appreciates the far reaches of Brazilian popular music. Includes the classic tracks 'Baby' and 'Não Identificado.'
ANNE BRIGGS- ANNE BRIGGS LP (four men with beards, usa)

18.98usd/13.78gbp/14.82eur/1844jpy (approx)
*The first full-length album from the legendary folk singer, originally released in 1971. Anne Briggs was a huge influence on the entire British folk-rock movement, especially other female singers such as Sandy Denny, Jacqui McShee, and Maddy Prior. This album is a strong collection of traditional folk songs and original material and one of the most important releases of the British folk revival. Despite the fact that Briggs had been on the folk scene since the early '60s this was her first full-length effort, delayed by erratic behavior and studio fears, and she would record only two more records before dropping off the scene entirely. Thankfully we have this, her first and strongest record, reissued with the original artwork.
ANNE BRIGGS- THE TIME HAS COME LP (four men with beards, usa)

18.98usd/13.78gbp/14.82eur/1844jpy (approx)
*One of the most important figures of the British folk revival of the 1960s, Anne Briggs was a huge influence on such luminaries as Sandy Denny, Maddy Prior and Linda Thompson. This is her second full-length, originally released in 1971. Unlike previous releases which contained mostly traditional songs with little or no accompaniment, this album features many self-penned numbers as well as a few contemporary covers with Briggs playing guitar and bouzouki. Briggs only released two albums and a handful of singles/EPs before retiring from the music business, making this reissue an important document of the British folk revival.
THE FLYING BURRITO BROS- THE GILDED PALACE OF SIN LP

(four men with beards, usa)

18.98usd/13.78gbp/14.82eur/1844jpy (approx)
*Originally released in 1969, The Gilded Palace Of Sin is the debut release from one of the most influential country-rock outfits of all time. Helmed by the legendary Gram Parsons with help from ex-Byrd Chris Hillman and L.A. pedal steel maverick 'Sneaky' Pete Kleinow, The Burritos' debut features 'Sin City' (later covered by Parsons' compatriot Emmylou Harris), 'Wheels,' 'Christine's Tune,' and other classics. Forget your Eagles and your Poco, this is the real L.A. country-rock, or as Gram himself called it, 'Cosmic American Music.'
NICO- CHELSEA GIRL LP (four men with beards, usa)

18.98usd/13.78gbp/14.82eur/1844jpy (approx)
*shop favorite restocked… Her debut originally released in 1967 (mere months after the groundbreaking The Velvet Underground & Nico album). A masterpiece of dark orchestral folk-pop featuring playing and songwriting help from the VU's Lou Reed, John Cale and Sterling Morrison (as well as the then unknown Jackson Browne who was dating Nico at the time). Features the definitive version of Browne's 'These Days,' as well as classics like the title track and Tim Hardin's 'Eulogy For Lenny Bruce.'
NICO- DESERTSHORE LP (four men with beards, usa)

18.98usd/13.78gbp/14.82eur/1844jpy (approx)
*shop favorite restocked… This 1970 Reprise Records album finds Nico reunited with her Velvet Underground bandmate John Cale as producer, main instrumentalist and harmony vocalist. Co-produced by Joe Boyd (legendary producer of Nick Drake, Sandy Denny and Incredible String Band), Desertshore contains 8 songs of deep haunting beauty featuring Nico's dark voice and harmonium and is one of her very best solo albums (also used as soundtrack for the 1971 Philippe Garrel's experimental French film La Cicatrice Interieure). This reissue has new exclusive liner notes by Dawson Prater and Dean Roberts. Audiophile remastering from the original master tapes. 180 gram HQ vinyl. Original artwork. Gatefold sleeve.
INDIE, PUNK AND POST-PUNK
---
TELEVISION- MARQUEE MOON LP (four men with beards, usa)

18.98usd/13.78gbp/14.82eur/1844jpy (approx)
*shop favorite restocked… Reissue of the 1st Television album, originally issued on Elektra in 1977. "To call it punk rock is like describing Dostoevsky as a short-story writer... it's hard to conceive of a world without Marquee Moon being part of it... a revolutionary album! Features: exact reproduction on 180 gram vinyl, original artwork including lyrics and memorabilia, detailed liner notes by Michael Layne Heath, all-analog mastering from the original master tapes.
TELEVISION- ADVENTURE LP (four men with beards, usa)

18.98usd/13.78gbp/14.82eur/1844jpy (approx)
*shop favorite repressed/restocked… The second album for the one of the greatest guitar bands of all time. Highlighting the fire and water string interplay of Tom Verlaine and Richard Lloyd, Adventure portrays the dreamier side of this groundbreaking 1970s band. Original artwork. New detailed liner notes.
WIRE- PINK FLAG LP (four men with beards, usa)

18.98usd/13.78gbp/14.82eur/1844jpy (approx)
*shop favorite restocked… Originally released on Harvest in 1977, Pink Flag is perhaps the most original debut album to come out of the first wave of British punk. Exhibiting severe art school damage, Wire careens at breakneck speed through 21 songs in 36 minutes to create an album that has influenced bands for nearly thirty years. Original artwork. 180 gram audiophile vinyl.
GREY AREA
---
GOBLIN/GIORGIO GASLINI - PROFONDO ROSSO LP (dagored, italy)

24.98usd/18.14gbp/19.51eur/2428jpy (approx)
*shop favorite restocked… The original soundtrack recording for the 1975 cult masterpiece by horror director Dario Argento. The movie (known in the US as Deep Red and starring David Hemming) has one of the most terrific and intense scores ever and sold millions of copies. New artwork. Gatefold sleeve.
GLOBAL SOUNDS
---
V/A- LOVE'S A REAL THING: THE FUNKY FUZZY SOUNDS OF WEST AFRICA LP
(stones throw, usa)

19.98usd/14.51gbp/15.60eur/1942jpy (approx)
*nice vinyl version by stones throw of this essential luka bop release… a hip-shaking, foot-tapping compilation of psychedelic West African rock music. Delving deep into West Africa's funky polyrhythmic take on psychedelia, this album is the third in the critically and commercially acclaimed World Psychedelic Classics series. The twelve tracks on the record explore West Africa's groove-heavy assimilation of the psychedelic revolution, albeit a few years (and a couple thousand miles) removed from 1967's Summer of Love. Spanning countries such as Mali, Gambia, Benin, Nigeria, Ghana, and Cameroon, this collection spotlights a time of incredible creative fermentation, reflecting on colonialism's more fortunate byproduct: the fascinating and unique intersection of hallucinogenic, distorted Western psychedelia and local, traditional African music. This phenomenon of Afro-Rock is what lies at the heart of Love's A Real Thing. The record kicks off with the funk/soul inflections and James Brown-style shrieks of Benin's Orchestre Poly-Rythmo de Cotonou Dahomey, followed by Gambia's Super Eagles, with their electric keyboards, sitar-like guitar and affinity for pedal effects, updating progressive fusion with African roots in the title track. Known for wearing Sergeant Pepper-style uniforms, Super Eagles was a hugely popular group – their cover of Hey Jude was as well known in Gambia as the original. Cameroon's Manu Dibango provides insight into the altered state element of psychedelic music through a moody, atmospheric marimba-based theme from the Senegalese film "Ceddo." Representing Mali, Sorry Bamba's masterful arrangement of keyboard, brass, and electric guitar, "Porry," modernizes a comic, self-aggrandizing drinking song. No. 1 de No. 1 de Guinea's elaborates a transcendentally rhythmic groove with Cuban-influenced trumpet and Hendrix-styled guitar, and, given the time, an unusually restrained and effective use of the wah-wah pedal in "Gualira Ven." From Nigeria, Lagos-based William Onyeabor's "Better Change Your Mind" juxtaposes politically conscious lyrics condemning the imperial powers of the time with a thumping bass and soaring keyboards. A frequent collaborator with ex-cream drummer Ginger Baker in the early 70s, Nigeria's talking drum specialist Gasper Lawal concocts a dreamy percussion-heavy chorus-chanting paean with "Awon-Ojise-Oluwa." Closing out the record, ten-piece Malian band Orchestre Regional de Kayes, led by Harouna Barry, hint at yet another cultural transmigration with the Arabic-tinged vocal rounds of "Sanjina."
HIP HOP AND RAP
---
THE COOL KIDS- BLACK MAGS 12" (chocolate industries, usa)
11.98usd/8.70gbp/9.36eur/1164jpy (approx)
*The Cool Kids (Mikey Rocks and Chuck Inglish) are an golden era influenced group from Chicago. They met on the popular site myspace, Inglish produced the track, Mikey Rocks spit his vocals on it and they knew they had a hit in the works. Both Black Mags and 88, have been floating on the web for quite some time. It has become a popular track with the younger hip hop fan and who knows what time will tell if they become super stars or not.
THE COOL KIDS- 88 & I ROCK 12" (fools gold, usa)
12.98usd/9.43gbp/10.14eur/1261jpy (approx)
*Repping the old school, while avoiding sounding old, this Chicago duo's beats are simple, their flow is slow, & they are easily understood. Incl's instrumentals of both A & B side tracks, plus bonus cuts "GOLD AND A PAGER" & "WHAT IT IZ".
DUBSTEP, 2-STEP GARAGE AND GRIME
---
G CORP MEETS- NO BURIAL: BURIAL MIX 12" (elephant house, uk)

12.98usd/9.43gbp/10.14eur/1261jpy (approx)
*The Debut EP from Elephant House recordings label kicks off with a two track Dubstep ep from Birmingham's G Corp. The A side features the G.Corp linking with Twilight circus and Mykal rose for a Dubstep update of the classic Mykal Rose tune "No Burial"..rough bass, eerie haunting tones, drum rolls and space. Flip for rolling cheeky Dubstep tune with a weighty beeline, flanged drums and 80s style keys..Shak out!
KROMESTAR- BLOOD CLART/TECHNOLOGY 12" (fantastic 3, uk)

12.98usd/9.43gbp/10.14eur/1261jpy (approx)
*Kromestar lays down three more tracks of strictly orthodox dubstep for Fantastic 3 records. The big cut 'Blood Clart' features a bright horn section and skankable riddims, while 'Technology' on the flip draws for the moody synthlines and futuristic.
V/A- AGENT X: THE REMIXES 12" (maximum bass, uk)

12.98usd/9.43gbp/10.14eur/1261jpy (approx)
*must have ep for any bassline fan… Featuring four of the biggest remixes from one of the biggest names in the scene, agent x. Includes Kid kudi vs crookers - day n nite (agent x remix); Platnum - love shy (agent x re-rub); Rudenko - everybody (agent x remix); H20 ft. Platnum - whats it gonna be (agent x re-rub).
INDIGO/SYNKRO- RUNES/MY OWN WORLD 12" (mindset, uk)

11.98usd/8.70gbp/9.36eur/1164jpy (approx)
*Consistently covering the deeper end of the dubstep spectrum, the label that gave us the debuts from Indigo and Narcossist maintains the pressure with two ambient textured steppers. Indigo's 'Runes' is amongst his best yet, incorporating influences from the likes of Appleblim or Peverelist into his sound with successful results. His Manchester counterpart SYNKRO contrinutes the deep blue moods of 'My Own World' on the flip with a dubstep ode to the bliss of solipsis with autotuned vocals and swirling chord sequences. -boomkat
RSD- JAH WAY/SPEEKA BOX 12" (punch drunk, uk)

12.98usd/9.43gbp/10.14eur/1261jpy (approx)
*Bristol music godfather RSD returns to Peverelist's Punch Drunk label with another heavyweight soundsystem double header, 'Jah Way' and 'Speeka Box.' 'Jah Way' is a duttyweight dread fuelled stepper's rhythm designed to test the sturdiest of boxes from Bristol to Brixton. 'Speeka Box' is pure summer bubblin' roll out vibes. Infectious and irresistible. The kind of bassline you'll be humming for weeks. Big tings for RSD this year! Constant rotation from Peverelist, Appleblim, Pinch, Headhunter, Ramadanman and more.
ELEMENTAL- PISTON/MUFF BEATER 12" (runtime, uk)

12.98usd/9.43gbp/10.14eur/1261jpy (approx)
*restocked… Here's a trio of fresh tasty beats to get you in the mood. Elemental's forthcoming longplayer. 'Muff Beater' is more minimal than his usual fare, hollow woodblock percussion and tight drum flourishes gathering pace until the bubble bass drops on this funky little bouncer. 'Piston' is harder by comparison, starting off with a tense sub workout that morphs into a staggering breaky roller with grinding bass layered underneath the whining mids. 'Strange Brew', a collaboration with Lohan of Search and Destroy finishes up, slow-mo drums sliding over tubular subs, throwback rave stabs and mouthwatering citrus synths.
ED SOLO/JFB- WATCH YOUR EYES/TIME COLLAPSE 12" (sludge, uk)

11.98usd/8.70gbp/9.36eur/1164jpy (approx)
*Ed Solo- 'Watch Your Eyes' is a bass line driven track using Ed's patented 'mutent bass' techniques, we even get to hear his sexy dulcet tones warning us to watch our eyes-maybe he knows something we don't? Ed is hoping people will shit themselves from the inside out! JFB- Focuses his next release on atmospheric Sci Fi samples. Inspired by an out of body alien abduction experience, JFB tries to recreate the moment he got beamed up on to that God forsaken spaceship… He's never been right since... Apart from random mumblings this is the only way he seems to be able to communicate to us what happened.
RESO & ID- SHIFTY/ENGRAM 12" (smoking sessions, uk)

11.98usd/8.70gbp/9.36eur/1164jpy (approx)
*Smokin' Sessions returns after a slew of killers from Manchester's SYNKRO, offering the next catalogue number to Reso & I.D for a 2-step breaks excursion. It's all about 'Shifty' on this plate, a big bad a bashy 2-stepper made for the rave with bursts of electric synth energy and a fierce mid range bass, while the flipside's breakstepping joints probably won't see much action due to 'Shifty' stealing all the attention. -boomkat
KUTZ- DRUMS OF NO RETURN/TARANTULA 12" (soul jazz, uk)

12.98usd/9.43gbp/10.14eur/1261jpy (approx)
*shop favorite restocked… Soul Jazz Records are pleased to introduce to you, Kutz! Some of you may not be familiar with the sound of fresh new talent, but Kutz -- hailing from Croydon aka the dubstep mecca!! -- has been a busy bee deep in the studio producing tunes for some years now, some of which have been co-produced alongside his buddies Skream and Benga. Kutz' track 'Twilight Zone' featured on Skream's latest mix CD, Watch The Ride! became one of the highlights of the mix and Kutz recently guested on Skream's infamous radio show The Stella Sessions on Rinse FM to roaring success. Kutz also co-produced the 'Ill Kut Ya' with Benga, which has been blowing up dances on the underground dubstep scene for some time now and appears on Benga's latest offering for Tempa.
KUTZ- TRAVELLING/STATIC 12" (soul jazz, uk)

12.98usd/9.43gbp/10.14eur/1261jpy (approx)
*shop favorite restocked… This is the second of two 12"s from Kutz on Soul Jazz Records. 'Travelling' is a massive party banger with a heavy rolling hypnotic bassline. This bad bwoy will be rolling through your mind all day-catchy as hell! But wait! Don't forget the B side -- 'Static' is not one to be overlooked -- massive shuddering bass bin trembler!
STP- THE FALL 12" (subsolo, uk)

12.98usd/9.43gbp/10.14eur/1261jpy (approx)
*Finished Copy Promo… The Berlin/Bristol Techno/Dubstep connection gets ever tighter with this release on Sub Solo, featuring a gorgeous remix by Bristol's Peverelist (Punch Drunk Records) and another by Berlin's finest T++.
SUBSCAPE- DREADLOCK/LOW HEIGHTS 12" (subway, uk)

12.98usd/9.43gbp/10.14eur/1261jpy (approx)
*Finish copy promo... Subway is back again with a diverse 12 by dub police their latest signing.. Subscape.. also known as Anthony Peters this Londoner has been famous for his dirty gritty sounds that he has cast apon the Dub Police Label.. And now its Subways turn to get overshadowed by this dubstep heavyweight! The A side sees a brand new tune called Dreadlock, no happy reggae skank vibes here but a production so hard itll let any DJ run for their mummies.. Once you hear the snarling midranges you know its Subscape and he's taking no prisoners. The B side holds Low Heights this is a 180 for the subscape since he's showing his sensitive side over here.. Lovely piano keys with stepping beat wich sounds a awfull lot like logistics if he whould make dubstep.. Play Support: The Others, Emalkay, Marlow, DJG, 501, Jus Wan and many more!
V/A- SHAKE DA BOOTY VOLUME 1 12" (tremorefire dubz, uk)

12.98usd/9.43gbp/10.14eur/1261jpy (approx)
*Fresh remix ep from bassline producer tremorefire, featuring remixes of some of the biggest chart smasher of 2008/09. Including beyonce's "if I were a boy" and lady gaga's "just dance".
HOUSE, TECHNO AND DISCO
---
MIAMI VICES- EP 4: HIP HOUSE STYLE 12" (white label, uk)

12.98usd/9.43gbp/10.14eur/1261jpy (approx)
*mark knight returns with his miami vices guise via another superb ep. three well known tracks get the makeover treatment, this time taking his inspiration from some classic hip-house moments and pumping them up for the contemporary dancefloor.
2000 AND ONE- HERITAGE 4X12" (100% pure, netherlands)

36.98usd/26.85gbp/28.88eur/3594jpy (approx)
*This is the debut full-length release for Amsterdam's 2000 And One (Dylan Hermelijn). He has been at the forefront of electronic music since the late '80s, this year marking the 20th anniversary of his musical career. On this album, Dylan has combined rich musical background with futuristic foresight, creating a record bound to set dancefloors aflame. But Heritage isn't just a bunch of killer tracks, it's a homage to his first and foremost love, house music; and above all, a tribute to his West-African roots. Like the urban proto-house of Northwest-American cities like Chicago, Detroit and New York, Dylan's work has the African heartlands resounding through it. It's the distant bell of pulsating rhythms from prehistoric times, when dancing functioned as a tribal bonding ritual. For the last 20 years, 2000 And One's sound has dictated this repetitive funk in its barest form -- Heritage being no exception to the rule. "Dat Na Poku" (Surinam for "now there's a fat beat!") is a clear example of Dylan's stripped style -- building on an irresistible loop from beginning to end. "State Of House," "Burnin Dub" and "Spanish Fly" are tributes to late '80s Chicago house disco by the likes of Lenoir Thompson, Lil Louis and Armando. Think big stabs, think Loleetta Holloway vocals. More on the Detroit side of things are "Egusi" and "Mejiro," based on epic and melodic sounds rather than fat beats. And "Honey Bush," a more current, stripped techno track yet with a deep, house-y vocal hook, showcases 2000 And One's ability to mix the old with the new. Dylan explains, "I just want to rock the dancefloor with simple and effective grooves.
AMERICAN STANDARD- MEDINA'S MAGIC 12" (american standard recordings, usa)

12.98usd/9.43gbp/10.14eur/1261jpy (approx)
*Allegedly the work of a certain DJ Cole Medina, "Medina's Magic" features two great edits from quite unlikely sources... The a-side is Olivia Newton-John's "Magic" whilst the flip (and better of the two!) is a chuggy edit of "Love You Inside Out", originally by the Bee Gees. Big!
APHEX TWIN- SELECTED AMBIENT WORKS 85-92 2X12" (apollo/r&s, belgium)

24.98usd/18.14gbp/19.51eur/2428jpy (approx)
*shop favorite restocked… Remastered 2006 edition of one of the most seminal electronic albums of all time! Hear your favourite Aphex tracks, this time with an excellent sound quality!
V/A- BASSLINE RECORDS SAMPLER 6: ROY DAVIS JR/BYRON BURKE/V 12"
(bassline, belgium)

13.98usd/10.15gbp/10.92eur/1358jpy (approx)
*bassline defines the sound of the 90's.To NOT know Bassline Records, Is to NOT know 90's Dance Music. With Victor Simonelli at it's creative Helm , Bassline Records is responsible for launching and assisting in establishing the careers of a large list of Producers/Remixers/Artists , and in majority of cases, releasing their first Ever works. Jay Jay , Julius Papp , Jazz-N-Groove , Roy A Grant , Brian Tappert , John Julius Knight , Marc Pomeroy , Mone' , Michael Proctor , Harlem Hustlers , Laura Alford , Romanthony , Lenny Fontana , Connie Harvey , Dj Duke , Federal Hill , Pound Boys , Earl Bennet , Jordan Fields , just to name a few , are some who utilized Bassline Records as part of their Launching Pad. What and how we know dance music today , would not be, without the existance and contribution of Bassline Records. Responsible for the birth of, and inspiration behind the creation and growth of a Sound and Style, that over the years has often been imitated , though NEVER duplicated.
BEARD SCIENCE- RAZOR SHARP EDITS VOL 3 12" (beard science, uk)

15.98usd/11.60gbp/12.48eur/1553jpy (approx)
*Four killer and far less obvious tracks from various scissor wielding producers, head and shoulders (ahem !) above the competition. Limited quantities as always so hurry and get your beard on. Edits from Maelstrom, Oswego, Jaz and Willy Japan.
CRAZY GANG- WE ARE CRAZY GANG LP (bubble, uk)

21.98usd/15.96gbp/17.17eur/2136jpy (approx)
*We Are The Crazy Gang is a rather fabled release amongst Italo buyers due to its rarity. However, while overlooked in the 1980s, this Claudio Simonetti masterpiece has gained new recognition during the current Italo revival. The LP straddles the line between experimental electronic italo-disco and period specific Italian Funk. Standout tracks are "Every Sunday", "Computerize", and "In Love". There is a very diverse array of material on this LP that begs to be explored...
BUMBLEBEE UNLIMITED- LADY BUG/LOVE BUG 12" (bumblebee unlimited, uk)

12.98usd/9.43gbp/10.14eur/1261jpy (approx)
*Produced by seminal disco producers Greg Carmichael and Patrick Adams, Bumblebee Unlimited originally appeared in the late 70's releasing several tongue-in-cheek disco nuggets. Two of their most renowned productions appear here sounding as crisp, fresh and of course as camp as they did in their heyday. Originally played by the likes of Baldelli and Frankie Knuckles, these two quirky dancefloor numbers have more recently been played by the likes of Rub N Tug and Annie who both included the tracks on recent mix albums.
BRENNAN GREEN/STUDIO- ESCAPE FROM CHINATOWN 12" (chinatown, usa)

9.98usd/7.25gbp/7.79eur/970jpy (approx)
*Second limited release on Brennan Green's Chinatown label and its been in demand since a few whites appeared of this a few months back. On one side is a Green track (with a little help from Daniel Wang and Studio) with an oriental almost ambient feel, a disco-fied Tangerine Dream in Shanghai perhaps? On the flip, Studio's "West Side" gets given the Brennan Green update as "East Side" - a 10 minute balearic delight with liliting guitar subtly remixed.
RUNAWAY- ALBERG 30 12" (chinatown, usa)

9.98usd/7.25gbp/7.79eur/970jpy (approx)
*Another more then excellent Chinaton release by Runaway!!! Two amazing tracks.. a-side is a nice mixture between disco and house.. not your standard type of track.. but a track with a own twist. B-side is a super sweet latin remix by Brennan Green (the label head honcho). What an amazing remix this is!!!
POOPEE & NY SQUIRRELS- BUST THAT NUT 12" (ct, uk)

12.98usd/9.43gbp/10.14eur/1261jpy (approx)
*Killer reissue from what has to be one of the best group names of all time! One hit wonders Poopee & The NY Squirrels infamous 'Bust That Nut' was originally released in 1981, and was a tongue in cheek classic at the time, yet has only reared its head from time to time via DJs secret stash. So here it is in all its glory, in 3 mixes; the first is the 'Downtown Mix' a dance floor bomb with its off kilter vocals and conga percussion, the 'Orgasmic Mix' is a more percussive interpretation with cowbells ahoy and the N.Y. Squirrels freestyle jamming, whilst the 'Uptown Mix' is another dance floor workout. This 12" normally goes for £60-£100, and sounds as fresh today as it did in 1981!
RUBBER ROOM- TALIBAN DISCOTHEQUE 12" (disco devil, belgium)

13.98usd/10.15gbp/10.92eur/1358jpy (approx)
*So this is how it sounds when osama is behind the decks somewhere in the afghan mountains? brilliant! too bad there are no women or booze allowed, or we'd all be there. hot on the heels of the great mikeburns release the rubber room guys are back with a new devil. ''taliban discotheque'' is a superb track, with a chorus you're not likely to forget after you heard it once. incredibly strong bassline, great percussion, that's all a good track needs! on the other side ''tonight's the night'' is indeed a soundtrack for the night, this is going deep! essential for all you heads out there!
KEITH TUCKER- STICK IT IN YOUR EAR 12" (end to end, usa)

9.98usd/7.25gbp/7.79eur/970jpy (approx)
*Keith Tucker has a very good techno thing going on here. One track on the a side which is steady pumping the bass, the b - side is calmer.
ECHOPLEX- JUST WANNA BE WITH YOU 12" (end to end, usa)

9.98usd/7.25gbp/7.79eur/970jpy (approx)
*Pumping detroit techno tracks by this Synewave atist…
BLACK NOISE- NATURE OF THE BEAST REMIXES PT.2 12" (end to end, usa)

9.98usd/7.25gbp/7.79eur/970jpy (approx)
*new mixes by Model 500 (Juan Atkins) and Shake (Anthony Shakir). On the flip the original (second mix) version!
TRUSME- WORKING NIGHTS 2LP (fat city, uk)

25.98usd/18.87gbp/20.29eur/2525jpy (approx)
*shop favorite restocked… debut album from Manchester's Trusme. This 8 track set features tracks from the limited Love4Music black label 12"s that shot Trusme to notoriety in early 2007, garnering massive support from the likes of Gilles Peterson, Karizma, Carl Craig, Benji B, Mad Mats, Jazzanova and many many more. Firm favourites alongside five previously unreleased gems covering many styles from soulful disco to afro beat to twisted funk.
JOHN ROBERTS- BODYWORK 12" (feel music, germany)

15.98usd/11.60gbp/12.48eur/1553jpy (approx)
*yes, it really is that slow! John Roberts pushes the boundaries of how slow can you go on this beautiful jazz infected bit of deepness. One-sided, limited edition on John Daly's Feel Music imprint, get it before you can't!
V/A- DEATH ON THE HIGHWAY 12" (five20east, uk)

12.98usd/9.43gbp/10.14eur/1261jpy (approx)
*2009 represents a decade in of making music for independent label Five20East. To celebrate, they are bringing all of their artists together for a series of special releases. Death On The Highway is the first chapter in the story, showcasing their love for that 'Pitched Down House Sound'. Death On The Highway is a limited 12″ release featuring four original tracks from highly original producers including DJ Harri & The Revenge, Cronk Family Enterprises, Andy Ash and Deep Space Orchestra.
LOIN BROTHERS- HEAVY HELMET 12" (future classic, australia)

13.98usd/10.15gbp/10.92eur/1358jpy (approx)
*First installment of Aprés: Sunday Afternoons With Future Classic At The Tilbury… For the last year and a half, Future Classic has been hosting a laidback Sunday afternoon event at the Tilbury. A BBQ, friendly bar staff and turntables on the balcony in the sunshine have set the scene for these under-the-radar sessions that give our local and international guests (often performing under alias) the chance to play more diverse sets than they would in the club. 'With a little more time to chill and converse than is usually the case in a busy nightclub, the idea was hatched to create a series of Aprés 12-inch releases with contributions from our local and international guests,' says Future Classic's Nathan McLay, who is also resident DJ at the weekly event. 'Having played host to artists such as Brennan Green, Joakim, Mock & Toof, Lovefingers, Aeroplane, Canyons, Jamie Lloyd and Padded Cell to name a few the sound of this series presented itself naturally.' The first installment comes from a duo that has been causing a stir on the Sydney disco circuit of late. Brendan 'Long John Saliva' King and Colin 'DJ Silvio' Prout of Paradise Lost fame collaborate as the Loin Brothers. Their tongue-in-cheek debut 'Heavy Helmet' is a slice of car chase disco glory with fluid funk and epic power-chord guitars. On the flip, London's Mock & Toof (DFA/Tiny Sticks) add their playful flavour, which has worked its magic at the Tilbury on more than a few occasions of late. Being both a music and design team, artwork has always been an integral part of all Future Classic projects, Aprés being no exception. To complement the series, Future Classic commissioned original works by visual artist Gemma Smith, whose geometric abstraction sits perfectly with the cosmic sounds of the records.
LITTLE CARLOS- SHAKE YOUR BODY DOWN 12" (jungle jam, uk)

12.98usd/9.43gbp/10.14eur/1261jpy (approx)
*Huge floor filling, reggae-disco, version of The Jackson's 'Shake Your Body Down' by Little Carlos. Originally recorded in 1981, this track has more recently seen the light of day as a staple of Soulwax's DJ sets… It was even included on their seminal 'Soulwax Part 2' mix CD. On the flip there's the excellent 'Put Your Pants Back On' by Jackson Jones. A slick soul funk nugget that was the original b side to this 12".
CHEW LIPS- SOLO 12" (kitsune, france)

13.98usd/10.15gbp/10.92eur/1358jpy (approx)
*First single of English synth-melodic pop band CHEW LiPS on Kitsuné. With remixes of Tepr and David Sugar. There is nothing quite usual about Chew Lips. Not their way of making music, or their live shows, or indeed, their inception. When the vocalist Tigs and multi-instrumentalists James Watkins and Will McDonald decided to start making music together they had only one edict: not to sound like Just Another Guitar Band. The result was the organic and purely accidental evolution of their current, electronically enhanced sound Every song sounds like it could be a planet-bestriding, galaxy swallowing pop smash, with Will and James' gorgeously whirling and mutating Casiotone/guitar/bass/drum machine attack providing the perfect backdrop when the amazing frontwoman Tigs's voice soars, swoops and dips precipitously and smoulders beautifully. With their first single Solo on Kitsuné, Chew Lips alternately capture the yearning, impatience, beauty, confusion and impermanence of youth, with Tigs summing up the hopes and dreams of a whole generation with the fist-pumping battlecry of "we don't want to wait, there's no time, no time". This is pop music alright, but pop with a gloriously vivid, almost cinematic sweep; as well as a human heart, filled with a very real sense of longing and desire, in amidst the shiny, clattering electronica. French producer Tepr, well known for his remix of Yelle « A Cause des Garçons », has made of the song a dancefloor anthem while David Sugar smoothly delivers an uplifted version of the track.
GUI BORATTO- TAKE MY BREATH AWAY ALBUM 2XLP/CD (kompakt, germany)

24.98usd/18.14gbp/19.51eur/2428jpy (approx)
*Double LP version with six of the eleven tracks from the album, plus the entire full length on CD. 2LP tracklist: A1. Take My Breath Away, B1. Ballroom, B2. Colors, C1. No Turning Back, D1. Eggplant, D2. Godet. This is the hotly-anticipated second full-length release from architect, producer, musician and composer, Gui Boratto, born in São Paulo, Brazil. Two years have passed and much has changed since Gui Boratto shot to prominence with his Kompakt debut Chromophobia. A much-needed spot of color amidst the minimal milieu, Gui's mixture of fierce production skills and a blissful pop sensibility have characterized his trajectory to the techno heavyweight before us today. Amidst a rigorous touring schedule and busy family life arises Take My Breath Away. Laced with subtle critique and double-entendre, Gui's philosophical approach is adept at packaging the rough, smooth, bitter and sweet into a number of emotive and ultimately optimistic productions.
RICHARD SEN & CAZBEE- 2UP 2DOWN/SOUR 24 HOUR 12" (mixed blood, uk)

12.98usd/9.43gbp/10.14eur/1261jpy (approx)
*Second release from Mixed Blood Cuts in a series of edits done by Richard Sen & Cazbee. "2Up 2Down" is a high-energy dancefloor bomb. Premium Euro disco with pianos, arpeggios and vocals all in the right places with all the cheese taken out… "Sour 24 Hour" is an enigmatic obscurity. The original track was a new wave band trying to make dance music in the early 90s, the result is something very deep, moody and atmospheric. Must be heard on a big system to appreciate those dubby sub bass frequencies. The first release on the label was supported by the following DJs: DJ Harvey, Andrew Weatherall, Prins Thomas, Idjut Boys, Cosmo Vitelli, Optimo, Cherrystones, Tim Paris, Moxie Edits crew, DC Recordings soundsystem and more…
JOHN CONSEMULDER- REWIND TO START 12" (moods and grooves, usa)

9.98usd/7.25gbp/7.79eur/970jpy (approx)
*Dutch producer John Consemulder comes up with a strong moody female vocal cut that's driven by a throwback KMS-styled bassline and stripped-down drumwork.
BLACK MUSIC- BLACK THEORIES ON THE NETWORK OF RELATIONS 12"

(moods and grooves, usa)

9.98usd/7.25gbp/7.79eur/970jpy (approx)
*Following up from their recent release on Nick Holder's DNH` Kenny Gino & MK T (Dark Matrix` Solid Gold Playerz) drop another solid ep of deep soulful Detroit House. 'Big Mamma's Prayer' is a tight Julian Jabre styled groover with long rhodes hits and slamming classic drums. This has a sick haunting gospel vocal snip that drifts in the back adding a very trippy effect to the vibe. On the back 'Lost Of Love' is a slick Charles Webster like ride with soaring atmospherics and heavy hearted synths. If you are into the real deep biz then this is for you. Fans of Club H` early F-Com` and Herbert will freak for this ep.
JOHN CONSEMULDER- REWIND TO START 12" (moods and grooves, usa)

9.98usd/7.25gbp/7.79eur/970jpy (approx)
*Dutch producer John Consemulder comes up with a strong moody female vocal cut that's driven by a throwback KMS-styled bassline and stripped-down drumwork.
LAWRENCE- JILL 12" (mule electronic, germany)

12.98usd/9.43gbp/10.14eur/1261jpy (approx)
*first single cut from the long awaited new lawrence album which will be released on mule electronic in the late summer. A side,The title track jill is a very warm ambient deep house and jill reprise is a beatless version. B side,Hamtramck is more deep house approach and sunrise is a very elegant ambient stuff, it's taken from enjoy the silence of mule electronic first ambient compilation which will be released in the beginning of april.
SHED- THE LOWER UPSIDE DOWN 12" (ostgut ton, germany)

12.98usd/9.43gbp/10.14eur/1261jpy (approx)
*In the autumn of 2008 Ostgut Ton released Shed's debut album "Shedding The Past" to critical acclaim from various sides. The unerring folks at Resident Advisor even made it their favourite album of 2008. Considering Shed's approach to Techno, the choice of remixers on here is only logical. Both Surgeon and Martyn are protagonists of the current Dubstep/Techno cross-pollination breathing new life into the more sophisticated dj sets these days. Anthony Child aka Surgeon from Great Britain is shaping his serious and futuristic Techno sound since the mid 90s. As part of the British Murder Boys and as label owner of Downwards, he furnishes his DJ sets with Dubstep, complimenting his dark and industrial take on Techno perfectly with bloodcurdling basslines. Although Surgeon sticks to a thumping 4/4 kick on his Shed remix, the tricky beat programming as well as the bassline make for a rather unique and "broken" flow. Coming from the other end of the same spectrum is Martijn Deijkers aka Martyn. Starting out as a fervent Drum'n'Bass head (and producer) he evolved into one of the main forces shaping the Dubstep/Techno fusion on his 3024 label. His remix of "Another Wedged Chicken" transforms the original into a compelling dancefloor affair complete with broken beats, vocal snippets and a murderous bassline. As thew saying goes: Two killers, no fillers!
V/A- J & M RE-EDITS 12" (path, uk)

15.98usd/11.60gbp/12.48eur/1553jpy (approx)
*shop favorite restocked… Awesome new imprint from the Prime Numbers crew out of Manchester. As always, the quality is sky high, as only the very best ingredients are used as a basis for these dancefloor detonators. Limited pressings, so don't sleep. Side A - James Brown "Give Some Skin" Out and out classic from the godfather. The tracks deeply rooted groove and seriously funky horn riffs are expertly extended for essential dj usage. Side B - Main Ingredient "Evening Of Love" Rare and sought after 12" version of this soulful, boogiefied disco classic. Once again edited and extended for the dancefloor.
V/A- M7 12" (prime numbers, uk)

14.98usd/10.88gbp/11.70eur/1456jpy (approx)
*Prime Numbers return with M7… The first side is taken by a remix of Wireman's "Armour", the original of which was included on PN04 released at the end of last year. The remix is from Move D (Deep Space Network, Source Records), he ups the tempo and in trademark fashion softens the surfaces of the original, warming the core of the track whilst creating a bass heavy groove with twisting beats, synths and a husky hypnotic vocal sample. The flip includes two tracks. To start we have "Crushed" by Actress. Darren J. Cunningham aka Actress runs the much lauded Werk Records and this track is taken from his limited CD only album "Hazyville" (released on Werk in the Autumn of last year). "Crushed" is slo-mo, extra bass heavy, low slung house with an addictive lofi synth riff and submerged strings. The track bumps along with hiss and crackle to good affect before turning into a badalamenti-esque loop to finish. To round things off is Be, the up & coming Manchester based producer provides "When You Left." Be cut his teeth with the Chicago based Still Music and a great Al Hudson reedit which found extensive dj support on its release. "When You Left" is a shuffling downbeat house groove with a jazz sentiment featuring deep rhodes keys and clipped drums, the track breaks up into a bluesy accapella section then builds up to a more direct 4/4 groove to the end.
SHOES- MY NAME IS BOHANNON 12" (shoes, usa)

9.98usd/7.25gbp/7.79eur/970jpy (approx)
*Amazing 4 track EP of Bohannon re-edits/remixes - "Me & My Diva", a proper groover for the dancefloor, "Summertime Groove" with some serious slap bass action, "Save Their Soles" a deep head nodder and "Come And Dance".
V/A- WAY OUT PLEASURE 12" (skylax, france)

13.98usd/10.15gbp/10.92eur/1358jpy (approx)
*Sweet 12" compiled by Dj Kaos with tracks reminding a bit of the hey days of of deep house (Marshall Jefferson and Frankie Knuckles). Flip for 2 nice uptempo disco-fied tracks.
BEATFANATIC- FLY AWAY 12" (soundscape, usa)

9.98usd/7.25gbp/7.79eur/970jpy (approx)
*laidback Balearic house track with a cool whistle part and retro synth washes and a cool chorus. Serious cosmic disco. B/w ''Black Satin Nights, a toe tappin' funky disco groover, and ''Nights On Ibiza (edit)'', a slow and slinky modern disco cover/reworking of ''Night over Egypt''. Great collection of some stunning tracks!!!
MOON UNIT- CONNECTIONS 12" (supersoul, germany)

12.98usd/9.43gbp/10.14eur/1261jpy (approx)
*The latest instalment from Supersoul is a moody treat brought to you by Berlin based group Moon Unit. This pitched down sexy number incorporates bursts of synthesiser that pierce right through your heart, organic sounding drums, warm, moving chord progressions, and enchanting vocals that all meet in the middle to form an intimate musical symbiosis. This otherworldly 21st century popmusic seems to have landed dimensions away from anything else. Connections is a sensual gem, one you can get truly lost in. On the B-Side we hear remixer extraordinaire Ewan Pearson doing it once again. This most excellent take on the original would, without doubt, have bodies moving uncontrollably on any dancefloor. His version is tough, but maintains the sensual undercurrent, creating a beautiful hybrid that lingers between darkness and warmth. Acidic twists and harmonic turns hit you from all angles as you enter mysterious electronic passage ways. When you finally come out on the other side you find yourself located somewhere between belgian New Beat and a classy bondage party.
ZOMBIE NATION- ZOMBIELICIOUS 2X12" (ukw, germany)

24.98usd/18.14gbp/19.51eur/2428jpy (approx)
*This is the highly-anticipated fourth full-length release by Munich's Florian Senfter aka Zombie Nation aka John Starlight aka Splank!. Zombielicious continues the evolution of the zombie-sound, following his unique approach to electronic music and emphasizing his skills as a producer. As part of his ongoing love affair with analog studio machines and vintage synthesizers, Florian continues on his mission to put that noisy weed in the right place so it can shine brightly. High octane drums and dirty bass lines are his associates when it comes to dribbling with krank energies. This slice of original Munich street beat is stacked with synth wizardry and electronic disco funk. In other words, this is the perfect soundtrack to listen to while jerking around in your favorite club, eating a pizza, cruising in your Citroen CX, or truffle hunting with your pig in the northern Italian Alps. Florian on Zombielicious: "The whole production including mastering was done at Zombie Studios in Munich. The sound comes natural, but there are many bits and pieces involved in creating a song. I want to give you a snapshot of what's going on in my studio and how things develop in a Zombie's brain." The Zombie sound means organic, funky, dirty grooves located somewhere between electro and house, with bass-laden raw energy. Zombielicious is filled with simple, propulsive, dance-worthy music that will have you bouncing around like an idiot in the club.
V/A- THE HOUSE SOUND OF UNDERGROUND CLASSIC TRAX 12"

(underground classic trax, uk)

15.98usd/11.60gbp/12.48eur/1553jpy (approx)
*Underground Classic Trax is a band new label focused on releasing original material from timeless artists. For this first release, we bring you some of the rarest 12 inches around. A side comes up with the amazing Rebel Alliance (circa 1992!), a wonderfull techno cut, some acid bassline that will burn your brain FOREVER & Blake repeating the word mental on & on ... done in 1992, it still sounds fresh & amazing today, pre techno / pre rave & whatever. ESSENTIAL! On B1, we have the original house master creator, Mr Fingers with Amnesia, one of the first deep house track created, back up on B2 with the crazy Adonis Aka Jack frost with the unavailable clap me extended version, here again one of the first acid track done on earth.
GLENN UNDERGROUND- 7 MINUTES OF FUNK 12" (unified, usa)

9.98usd/7.25gbp/7.79eur/970jpy (approx)
*First single taken from glenn's cd "silent". Sexy deep house cut with a soulful female vocal, a chunky kick, and a chorus telling you to "shake it up". Flip for a deep, instrumental jazz funk influenced house groover.
GIFT CERTIFICATES
---
gift certificates are always available in any denomination and come in a envelope ready to be stocking stuffed, slipped into pockets or dispensed in any way you see fit. they can be paid for in cash, credit card (visa, master card or discover) or paypal in person, phoned in or via email. gift certificates not paid for in person can either be mailed to you, or we can keep it in shop if the recipient plans to use it for mail-order.
ADDRESS
---
tequila sunrise records
525 w. girard avenue
(btwn 5th and 6th streets)
philadelphia, pa 19122
SUBWAY: blue or orange line to girard ave TROLLY: 15 to 5th street BUS: 57 to girard/3rd-4th st; 47 to girard/7th-8th st.
MAP
t/us: 1215 965 9616
t/uk: 0203 004 8357
e:
ajv@tequilasunriserecords.com
u:
www.tequilasunriserecords.com
m:
www.myspace.com/tequilasunriserecords
b:
www. tequilasunriserecordshop.blogspot.com
f:
www.facebook.com/home.php?#/profile.php?id=1447421864&ref=profile
g:
tequila sunrise records/gemm
HOURS
---
monday: closed
tuesday: 12:00-6:00pm/est
Wednesday: 12:00-6:00pm/est
thursday: 12:00-7:00pm/est
friday: 12:00-7:00pm/est
saturday: 12:00-6:00pm/est
sunday: 12:00-6:00pm/est
---