NEW ARRIVALS AND RESTOCKS
FRIDAY, MARCH 27
---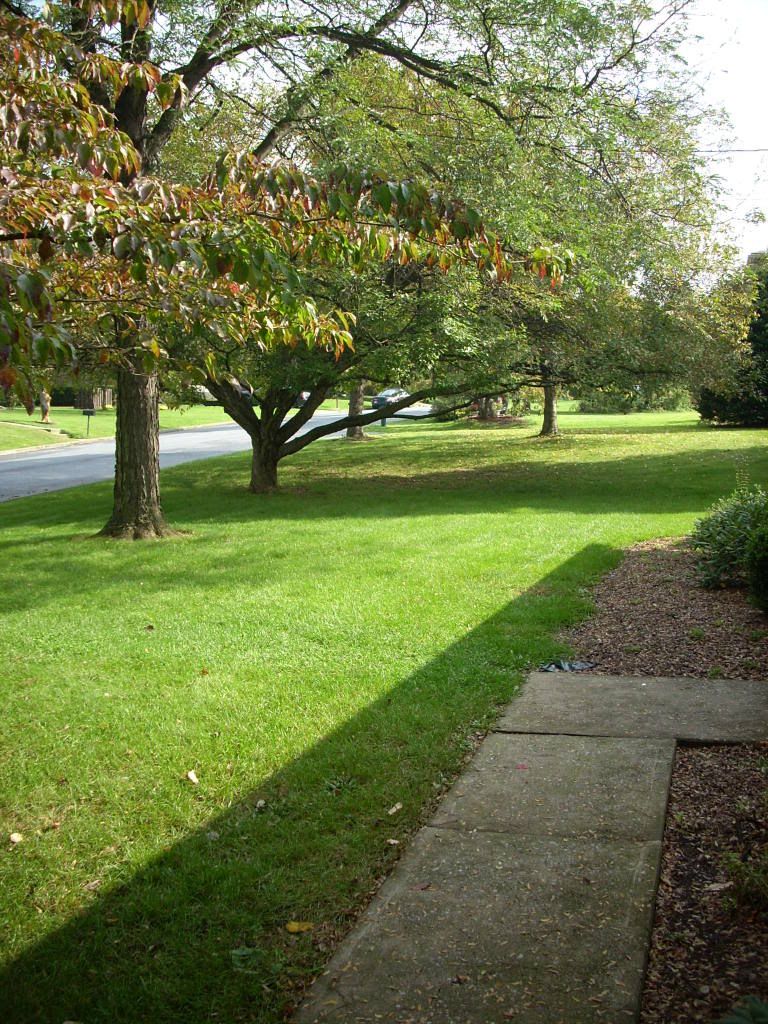 thanks for looking.
hey hey! tons of great stuffs in this week!! i'd go into detail, but i gotta run some errands (post office, bank, etc…), my advice to you, the reader, would be to check out the goods below and come on by and get some. if you have any questions, give me a call… heavy on the dance end of things this week, but trus' me, next week will lay some major stone(!!)… anyhow, see you soon!
gracias
anthony vogdes
as always, many of these titles are in very limited quantity, so if you're interested in anything listed below and can't make it to the shop you can make a purchase via paypal or over the phone with a credit card and pick them up later or have them shipped (see more information below). i will no longer hold records. sorry.
prices are subject to change without notice.
prices do not include shipping and handling. for those of you shipping within the continental united states I offer a 5.00usd flat shipping rate for any amount of records and/or compact discs. shipping cost for international orders are calculated on an order by order basis. payments for orders can be made via
paypal
or with a credit card by telephone between 12-6pm/est.
i also offer bike messanger service via timecycle couriers. for the low cost of 10.00usd i can deliver any amount of records and/or cds you wish to purchase to your center city philadelphia location (this includes some parts of south, west and north philadelphia) within two hours (and for those of you who need your records even faster, we also offer 'rush' service for the low flat rate of 20.00usd for any amount of records/cds delivered to you within one hour). of course, we are still more than happy to ship records via the usps within philadelphia. as with the international shipments, orders placed before 5pm/est will ship out that evening and should reach their destination by the following day.
PICKS OF THE WEEK
---
SONIC ASSASSINS- SHOW UP & BE COUNTED 12" (flashback, uk)
15.98usd/10.94gbp/11.73eur/1568jpy (approx)
*Flashback kicks off with 3 killer edits from legendary DJ and promoter JD Twitch, co founder of global club phenomenon Optimo. "Show Up & Be Counted" revamps the classic "Goin' To The Showdown" proving that Twitch is even more of a don than Don himself. Johnny Wakelin is airlifted out of Zaire for "Fumble In The Bungle" and dumped straight into the middle of a sweaty dance floor via this perfect cut and splice edit and last but not least the tripped out "Robbing Gristle" hammers out a relentless take on TG's 'Throb' rounding off a killer debut for Flashback. Excellent artwork courtesy of graffiti artist Inkie...
WILD GEESE- MACHO DISCO MASTER/WHO CARES WINS 12" (flashback, uk)
15.98usd/10.94gbp/11.73eur/1568jpy (approx)
*Wild Geese - the secretive London based DJ collective - deliver Flashback's sophomore release - a double A sided treat that significantly raises the bar in world of 12" edits. "Macho Disco" is a high octane disco track featuring a fully operatic breakdown which was the highlight of the Wild Geese DJ set at this years Glastonbury Festival. A fully charged disco bomb straight out of the Ron Hardy school of unearthed gems. "Who Cares Wins" is the Wild Geese call to arms that builds from a low slung bass groove into an unforgettable piano led cosmic disco excursion.
MUJAVA- TOWNSHIP FUNK REMIXES 12" (this is music, uk)
14.98usd/10.25gbp/11.00eur/1469jpy (approx)
*Boy 8-Bit, TRG and Diplo revisit Mujava's 'Township Funk' to squeeze out the remaining dance juice from THE riff of the last 12 months. When it gets to the 3rd round of remixes for most projects you'd expect to be scraping the barrel, but these are some of the strongest yet with Boy 8-Bit's wonky electrohouse rerub reconfiguring the riff with a faithfully effective version, Diplo touching it up with big room reverbs and crowd freaking synth pressure and TRG providing the best of the lot with an impatient garage steppers mix, roughing up the drums and laying the subbass like a carpet of marshmallows. Even if you've got the first two, this one's still a winner.
FUNK AND SOUL
---
V/A- KOOL IS BACK: IMITATIONS, INTERPOLATIONS & THE INSPIRATION OF KOOL & THE GANG 2LP (le smoke disque, portugal)
17.98usd/12.31gbp/13.20eur/1764jpy (approx)
*For our fourth installment, we've chosen a band best known for their tame early 80s repertoire. Mention the song "Celebration" and your geriatricgrandmother would know you were referring to Kool & The Gang's biggest hit. But even though we at Le Smoke Disque have nothing but love for the band's late 70s and early 80s producer, Brazilian jazz legend Eumir Deodato, we want to show you the influence Robert "Kool" Bell and his compatriots had on the world when they burst on the scene in 1969 with their self titled debut. Though James Brown's JBs certainly stood out as a funky take on the big-band ensemble popularized in the swinging 1940s, Kool & The Gang took the form to its greatest heights. In doing so, they not only influenced American bands such as Tower of Power, Chicago and Blood, Sweat and Tears, but fledgling funk outfits the world over.We could have shown the band's influence on the mainstream by compiling the multitude of tributes paid by jazz greats such as Melvin Sparks andGrant Green. But we like to dig deeper than that. We start in Central and South America, where the band's eponymous hit single could have provided enough fodder for a compilation in its own right. We've decided only to include two versions here: "Los Pelos Tiesos" by Mexican funk-monsters Rabbits and Carrots and Brazilian trombonist Ed Maciel's 90-MPH burner. And, as a counterpoint to the assumption that by the late 70s, only The Gang's smooth sound hit the foreign shores, we offer up Tyree Glenn, Jr. and his post-punk outfit Brain Damage funking "Kool & The Gang" live in Germany in 1979. "Give It Up," a lesser known single from the band's first album, finds two offerings here. Thailand's The Impossibles offer a heady version fortified by fine drum breaks on the only album the band released abroad (in Sweden, of all places!). Akron, Ohio's Jessie McDaniel double-times the tune on one of his too-rare 7"s released on the small Top-Hit label. Perhaps at some point in the future, we'll revisit Kool & The Gang and examine their mid-70s oeuvre. Their sublime synth-anthem "Summer Madness" alone makes the search for covers of that era's classics worthwhile. But for now we re content to bask in the warmth of The Gang's golden era, to ponder "Funky" George's steady syncopation, to catch an earful of tough brass and Kool's funky bass. Yes, for the moment, Kool Is Back!, again.
V/A- JUMP BACK: IMITATIONS, INTERPOLATIONS & THE INSPIRATION OF JAMES BROWN 2LP (le smoke disque, portugal)
17.98usd/12.31gbp/13.20eur/1764jpy (approx)
*restocked… Over the years, there have been numerous James Brown compilations. And, of course, there have been a few compilations featuring covers of James Brown's repertoire. But if you thought that those releases tapped the mother lode, we have news for you: the Godfather of Soul was responsible for too many veins of Black Gold to capture them all on a couple scantily packaged CDs. So here we are, giving you our take– a set of rocking Soul and Funk influenced by James Brown and his mighty disciples, captured from rare vinyl released all across the world.
One of our favorite JB rips, Mexico's Rabbits and Carrots' "Las Cuatras Culturas," listed here as what it really is – a cover of "Give It Up Or Turn It Loose" – sees the light of day here as an extended edit. For good measure, we've placed it alongside the R&C's 7" only version of "Sex Machine," which sounds much better when not crammed alongside 4 other songs on a 45 rpm, Mexican-pressed release. We have to thank our friends at Vampi-Soul in Spain for the license of these tracks. Be sure to check their Rabbits and Carrots reissue package; it contains some of the hardest Mexican funk we've ever heard. We've included not one, but two incredible covers of Marva Whitney's "It's My Thing" on this anthology. Baton Rouge, Louisiana's Big Boe and The Nighthawks present a jazzy version, originally released on Boe's tiny self-named imprint as a 45. And Madrid's The Presidents offer perhaps the roughest version of the track we've ever heard (and funkiest record ever to originate from Spain, in our humble opinions). Through the novelty versions of JB classics from Canadian only private pressed LPs (what kind of a name is Get Up With Dancer anyway?) and the odd unreleased joint (don't bother looking for the obscure Les Watson and The Panthers' releases – they sound nothing like what we've presented here), we hope to have presented the opportunity for a thorough investigation of the Soul of JB. RIP Godfather. Your influence knew no bounds.
JAZZ
---
ASTRO CAN CARAVAN- THE NAGUAL JULIAN EP 12" (ricky tick, finland)
9.98usd/6.83gbp/7.33eur/979jpy (approx)
*technically speaking this is a restock –of a shop favorite no less-, but it actually never made it to an update because the copies i got in sold as soon as they were removed from the box and put on the turntable. killer stuff, don't miss this… The first Ricky-Tick offering by astral travellers Astro Can Caravan. Includes the tracks 'The Nagual Julian', 'Athatoolagooloo', and 'Cosmo Jones'.
AUTEUR JAZZ- TWO JAGUARS IN WARSAW 12" (ricky tick, finland)
9.98usd/6.83gbp/7.33eur/979jpy (approx)
*shop favorite restocked… Auteur Jazz, a new addition to the Ricky-Tick roster led by producer-multi-instrumentalist Antti Hynninen, is gearing up for its debut release. The EP "Two Jaguars in Warsaw" features three tracks of far-reaching cinematic jazz for the floor.
THE FIVE CORNERS QUINTET- HOT CORNER 10" (ricky tick, finland)
11.98usd/8.20gbp/8.80eur/1175jpy (approx)
*shop favorite restocked… The mighty Five Corners Quintet come through with a brand new three-tracker to give us taste of what's around the corner. Features 'Hot Rod', 'Easy Diggin'' and 'Shake It'.
GLOBAL SOUNDS
---
MULATU- ETHIO JAZZ VOL. 1 CD (azmari, usa)
15.98usd/10.94gbp/11.73eur/1568jpy (approx)
*great mulatu release from a few years back in shop for the first time… Mulatu Astatke is an innovative multi-talented musician, composer, arranger and the founder of Ethio Jazz. Born in Jimma, Ethiopia, Mulatu Astatke studied at Lindisfarne College and Trinity College of Music in England and Berklee College of Music in Boston, USA. As a vibraphone, conga and percussion player, he has performed at numerous concerts in Ethiopia and abroad, including appearances at the Kennedy Center in Washington DC, Lincoln Center in New York, Beethoven-Haus in Bonn and Barbican Center in London. Mulatu also performed as a guest artist with the Duke Ellington orchestra during its visit to Ethiopia in 1971. Most recently, Mulatu has contributed prominently to the soundtrack of the film Broken Flowers.
MULATU- MULATU OF ETHIOPIA CD (worthy, japan)
19.98usd/13.68gbp/14.67eur/1960jpy (approx)
*shop favorite restocked… Mulatu Astatqé (also sometimes spelled Mulatu Astatke, as he is on the liner notes to this release) might be most known to international audiences through his tracks on the excellent Ethiopiques CD anthology series of Ethiopian music. Long before those tracks were compiled for that series, however, he had an American release with this 1972 instrumental album, on which he's billed as 'Mulatu of Ethiopia.' Like much of the best of the circa-early-'70s contemporary Ethiopian music on Ethiopiques, it's a fine, at times captivating blend of late-'60s American soul and jazz with Ethiopian music, resulting in something not quite comparable to anything else. -- Richie Unterberger, All Music Guide.
V/A- NIGERIA SPECIAL PART 1: MODERN HIGHLIFE, AFRO-SOUNDS & NIGERIAN BLUES 1970-1976 2LP (soundway, uk)
21.98usd/15.05gbp/16.14eur/2156jpy (approx)V/A- NIGERIA SPECIAL PART 2: MODERN HIGHLIFE, AFRO-SOUNDS & NIGERIAN BLUES 1970-1976 2LP (soundway, uk)
21.98usd/15.05gbp/16.14eur/2156jpy (approx)
*shop favorite restocked… Since 2002, Soundway Records has been synonymous with high-quality and groundbreaking compilations of music from Africa, the Caribbean and South America. Nigeria Special is the most ambitious project yet for the label -- a truly in-depth, double album look at Nigerian music in the early to mid-'70s, encompassing a broad range of styles. Compiler and DJ Miles Cleret has spent five years working on this album -- involving trips to Lagos and around Nigeria interviewing musicians and researching recordings, as well as a suitable amount of time scouring dusty record stores and warehouses for elusive sounds. This compilation presents some of the best un-reissued and forgotten sounds from Nigeria, covering the amazingly vibrant and diverse styles that emerged and flourished at the time. Everything from highlife, jazz, Afro-beat and blues to more traditional styles are represented to give as comprehensive a survey of the scene as possible. The 32-page booklet covers a history of the time plus in-depth information on the artists and musicians, as well as a look at the amazing pop-art cover designs of Nigerian records.
RAP, HIP HOP AND ELECTRO
---
EGYPTIAN LOVER- EGYPT, EGYPT 12" (egyptian empire, usa)
11.98usd/8.20gbp/8.80eur/1175jpy (approx)
*shop favorite restocked… Probably the best Egyptian Empire! Slamming electro from the past.
EGYPTIAN LOVER- THE LOVER 12" (egyptian empire, usa)
11.98usd/8.20gbp/8.80eur/1175jpy (approx)
*shop favorite restocked… Rocking electro by The Lover in original printed sleeve.. must have!
EGYPTIAN LOVER- ONE TRACK MIND LP (egyptian empire, usa)
17.98usd/12.31gbp/13.20eur/1764jpy (approx)
*shop favorite restocked… Timeless E-lover album, as allways heavy on the 808, featuring ''You're So Fine'', ''Livin' On The Nile'', ''Freak-A-Holic'', ''The Lover'', ''A Strange Place (The Alezby Inn)'' and some more to cool electro!
JAIME JUPITOR- COMPUTER POWER 12" (egyptian empire, usa)
11.98usd/8.20gbp/8.80eur/1175jpy (approx)
*shop favorite restocked… Only Jamie Jupitor –aka the egyptian lover- can do a song about the power of his computor without loosing his cool. Must have!
FLYING LOTUS- 1983 LP (plug research, usa)
15.98usd/10.94gbp/11.73eur/1568jpy (approx)
*release from a few years back in stock for the first time… We all love a bit of Dabrye - and since the man's hiccupping electro-hop was used on a high-profile mobile phone advert, it seems the rest of the world does too. It was only a matter of time then before we heard other producers utilising the much-lauded producer's template for vintage synth sounds and booty-shakin' rhythms, but although Dabrye may be the first name to spring to mind when listening to Flying Lotus's debut album, further listening reveals something far deeper than you could imagine. Maybe that is in part due to the fact that Flying Lotus is a member of the Coltrane family... yep he was brought up around musicians, and not just any musicians - with John and Alice Coltrane as close family what more could you have asked for growing up? It's hardly surprising then that the man condenses a world of influences into his loose quasi-hiphop structures - I can hear funk, psychedelia, tropicalia, blues, electronica... it's breathtaking how much is distilled on '1983' and yet it never feels cluttered or overdone. Quite the opposite in fact, the album is a masterful show of restraint - in the same way that much 'instrumental hiphop' has got self-congratulatory and bogged down by it's own scene, '1983' seems to be honest, passionate and full of vibrant life. There are tracks to dance to ('Shifty', the typically insane Daedelus remix), tracks to get smoked out to ('Sao Paulo', '1983') and even a gorgeous slice of louge-pop for good measure ('Unexpected Delight'). I can't say enough good things about this album, maybe conjuring the sound of Madlib, Dabrye and Stereolab would have me in fits whatever the music was like, but Flying Lotus has done something truly beautiful with '1983'. Proof that instrumental hiphop can still be fun and hugely enjoyably, Flying Lotus has taken us back to the 1980s without any of the fashion faux-pas. Now all that's left for me to do is hear this played extremely loud indeed. -boomkat
DUBSTEP, BASSLINE AND GRIME
---
BABYLON SYSTEM- HYPHY 12" (argon, uk)
12.98usd/8.88gbp/9.53eur/1273jpy (approx)
*Finish copy promo… Sick, sick tune rocking the dance floor with its dark grooves and vocal touches... Babylon System is the killer combo of veteran dj/producers; ROOMMATE and NO THING. No longer content with rockin the U.S. west coast, they're on a mission to become key players in the world wide dubstep scene. Watch out, their thick dance floor sounds will knock you out!!!
GEIOM & APPLEBLIM SHREDS 12" (berkane sol, uk)
13.98usd/9.57gbp/10.27eur/1371jpy (approx)
*Clear vinyl pressing in clear PVC sleeve. A pair of tasty collabos, rich with Appleblim & Geiom's ideas and oozing their respective styles. 'Shreds' opens with metallic timestretched pads and tappy hats, dropping into a revivalist piano stab that locks in over a tough 808 break and dubby bassline. A nice build leads into the killer second drop, solid sub layers beneath an uplifting chord progression as the synth lines open out. 'Flame Tree' treads the post-garage path, faintly acidic synth patterns wound over hand-carved beats.
16BIT- IN THE DEATH CAR 12" (boka, uk)
12.98usd/8.88gbp/9.53eur/1273jpy (approx)
*Finish copy promo… The highly anticipated 'In The Death Car EP' is finally upon us, a three track triple a-side mammoth of a release hits the street in the form of a 12" vinyl plate, having been battered on dubplate by the likes of Rusko and Chef, and a huge buzz being created on the Dubstepforum and Youtube the time is now for 16bit and we just know they're gunna blow up! The EP features the cheeky 'In The Death Car' the notorious 'Chainsaw Calligraphy' and the foot-stomping techno infused insanity that is 'M Dot Mosley'. 16bit is DRT and Kidnappa. They've been working together as 16bit for about 6 months. Their first live set as 16bit was in Tokyo and have since played in Paris and Nottingham with London dates in the coming months. A release party will be occurring in London in late January and an exclusive 16bit mix will also be featured on an Electronic Explorations podcast at the same time. Watch out for these boys...
BREAKAGE- TOGETHER/RAIN 12" (digital soundboy, uk)
12.98usd/8.88gbp/9.53eur/1273jpy (approx)
*white label promo… 'Together' features vocals by sound system giant Rodigan like you have never heard him before. On the flip the equally impressive 'Rain' laces its minimalist dub with electronica touches and melancholic vocal samples.
FANTASTIC MR. FOX & RICH REASON- PLIMSOUL 12" (hemlock, uk)
12.98usd/8.88gbp/9.53eur/1273jpy (approx)
*Following his brilliantly odd and celebrated remix of Untold's "Yukon", Fantastic Mr Fox returns to Hemlock – along with Rich Reason – for their debut artist 12". Pitching up their hip hop roots to dubstep tempo, the duo present two uniquely soulful, broken, synth & sub work-outs. a. FMF & Rich Reason – Plimsoul Essential listening for those who like a little light amongst the darkness. Glitchy, broken, house beats,an instantly hummable bassline and unrestrained synth melodies collide with abstracted vocals and layered strings to create a piece of pure musical mischief with a heavy dose of soul.aa. FMF & Rich Reason – Bleep Show Coming on like a drunk Timbaland, Bleep Show lures you into a false sense of security with it's heavy, headnod beats and bass work-out, before suddenlyexploding into a huge, out-of-control arpeggio, filtered strings and trumpet stabs, that build and build into an electro inspired 808 freak-out with more than a few surprises up it's (rolled up) sleeves.
CHASING SHADOWS- DR SIN/THE END 12" (hench, uk)
12.98usd/8.88gbp/9.53eur/1273jpy (approx)
*It's been a huge year for Hench, with releases such as '3kout', 'Bad Apple', 'Modem' and 'Last Mistake' from Jakes and Komonazmuk causing mayhem in the dubstep world.Coming into 2009, we have snapped up two tunes from emerging producers Chasing Shadows who have already caused a splash with their Damien Marley inspired track 'It Was Written'. 'Dr Sin' and 'The End' are exquisite pieces of dark, moody, cinematic dubstep with grinding electronic style synth bass. Bothtunes have received heavy support from Plastician, Mary Anne Hobbs, N-Type & Benga.
BABYLON SYSTEM & SPL- GANGSTER 12" (hollow point, uk)
12.98usd/8.88gbp/9.53eur/1273jpy (approx)
*Bellicose grimy gangster business from hardcore steppers Babylon System and SPL for new imprint Hollow Point Records. A-side effort 'Gangster' introduces itself with a snatch of Ray Liotta dialogue before aiming some well swung string stabs and evil grime rhythms inna Mr Slash style for a heavyweight grime styled dubstep winner, while SPL takes controls on the flip, deploying some snarling D'n'B style basslines under rude stepping dubstep patterns. Kinda nasty. -boomkat
TRG/KONTEXT- THEY KNOW/PLUMES 12" (immerse, uk)
12.98usd/8.88gbp/9.53eur/1273jpy (approx)
*This is the second half of Immerse's double-figures celebration, drafting in yet more big names to refix some back cat material. The mysterious Relocate has reworked 'Plumes,' seasoning their heads-down, pounding 4/4 template with a luscious mix of swirling layered pads and offbeat micro-sample FX. Next, TRG revisits his stunning 2-stepper 'They Know,' building the stomping groove as he adds first background breaky detailing to the eponymous wall of bass, and then droning mids for some speed garage flavours on the second drop. -- DJ Magazine
EAGGER & STUNN GUNN/2000F- MORDER DEM/SUMMER RAIN 12" (kraken, denmark)
12.98usd/8.88gbp/9.53eur/1273jpy (approx)
*Finish copy promo… The ever expanding Kraken Records return to the dancehall with two high grade roots rockers. First up Eagger & Stunn Gunn deliver the rootical goodness with the rusty throated, low end fire-starter, Morder Dem. On the flip 2000F delivers a hefty follower to his recent excursion on Hyperdub. Summer Rain takes proceedings into deeper territory with techy pads, glitchy vibes and neck snapping drums.
HOODZ- BAD MIND 12" (lo dubs, usa)
11.98usd/8.20gbp/8.80eur/1175jpy (approx)
*Its amazing what 6Blocc has been able to accomplish in the last year or two. From the top pick Mix CD known as Analog Clash, To three Euporean tours, including dates in Russia, Israel, and Venezuela (Look at his myspace for pictures of some of these dates. They where absolute mayhem!) and releases on a slew of labels, from War to L.A.D.N and Tribe Steppaz, and his new imprint, Bloccdubs; we figure he must have figured out a way to fold time and space in order to get more out of the day. Somewhere in that interspace/time jump, he managed to get together with LA's UOME, and together they did a series of tracks under the guise of HOODZ. These, we believe, are the strongest of those collabs, the two tunes known as "Bad Mind" and "Clash."
These have both been long time favorites, and likely you have heard them, if you have been lucky enough to visit the night Various in Portland, as they get rinsed out absolutely every session. Maybe even if one has seen 6Blocc in recent months these tunes, and their respecitve tidal wave of energy, has been witnessed, although if that is the case the subjective reality of such an event has probably taken on a mythology of its own in ones mind. Now that they have been mastered (to startling effect by Sam at Precise), we believe whatever trace elements of drag have been removed (however unlikely that may be) allowing for absolute, unadulterated devastation.
We add to that the track known as "Clash", which in effect rounds out the unreleased material featured on 6Blocc's mix CD Analog Clash. Doesn't really deserve to be a B side, but somethings gotta be…
DJ MAXXIMUS- NEO/ISRAHELL 12" (MG77, uk)
13.98usd/9.57gbp/10.27eur/1371jpy (approx)
*This more melodic new release from Berlin-based label MG77 Recordings, reflects the label's versatility and transformability. Mastermind behind the label DJ Maxximus, this newest release since his 12" single 'Reason' feat. Soom T (catalogued MG77.2A) in 2004 shows it was worth the wait! The new release, including a Shackleton Remix, pushes the label's usually more heavily bass-driven sound into a more percussive and profound melodic direction. 'Neo' has a dark and deep quality, combined with the silvery synthesizer sounds that simulate the sensation of an eerie walk through something futuristic. The remix masterfully captures this same specific atmosphere coupled with Shackleton's signature style of typically using ethno-driven percussive rhythms, enhancing and colouring the tune with a taint of garage. 'Israhell' has a more upbeat character with a tremulous theme. The wobbly bass lines give the Arab influenced melody and the UK dub drums the perfect backdrop in order for the track to become the highlight it undoubtledly is. The balance of this new release on MG77 is what makes it so essential to have. Even trying to follow the cunning rhythms and melodies always pulls you towards the bass' magnetic feel, making it truly an indispensable release well worth buying. All in all, DJ Maxximus has shown his passion for bass, collaboration, and has proven his abilities to master the art of producing multifaceted and sumptuous new tracks.
I.D.- TO THE LINE/LATE NIGHT HYPE 12" (passenger, uk)
11.98usd/8.20gbp/8.80eur/1175jpy (approx)
*Debut release for ID on the Passenger label. Native of Manchester but now living in Prague, Ed Bayling has been making a bit of a name for himself with his latest set of dubstep releases for label like Re: Connect, Cool And Deadly, C.I.V.I.L (alongside Reso) and Destructive Records. He has also got history working with Baobinga with their more techno inspired jacking 4/4 breakbeat mashup biz with remixes of the Stanton Warriors and mixes on Meat Katie's Lot49 label and Aquasky's 777 label. 'To The Line' sees peak time breakstep action with a bass line that takes no prisoners on this relentless bad boy roller coaster of filth. 'Late Night Hype' is a very different beast, still plenty of bass for your bins, but this time a headier smoker's paradise, complete with ambient pads and lush distortions.
BLACKMASS PLASTICS- MUTATE TO SURVIVE 12" (rag and bone, uk)
11.98usd/8.20gbp/8.80eur/1175jpy (approx)
*shop favorite restocked… The mighty Blackmass Plastics returns with an exceptional action packed 4-tracker that fuses heavy 4/4 bassline with dirty electroid breakiness. It's been a while since we've heard something uptempo from the man who creates more tunes per hour than anybody else, but then he has been busy knocking out some excellently twisted dubstep tracks under his own moniker as well as Crooked One. But, it's been well worth the wait. Tune smith and man of the moment Kanji Kinetic (Trouble On Bass, Rag & Bone, Coin Operated) gets enlisted for remix duty and serves up an epic remix of 'Future Past' complete with old skool references and contemporary bassline flavas. The Mutate To Survive EP will please many ears. Blackmass Plastics pedigree is second to none. Already responsible for two well received EPs on Rag & Bone, he has also been a regular contributor to the musical output of Combat Recordings, both as artist and remixer. This has seen him rework the likes of Scorn, King Cannibal, Cursor Minor, Scanone and Dexorcist. Releases have also surfaced on the French label SMB, Scanone's Yellow Machines, Dead Silence's label Audio Illusion, Digital Distortionz and Bow Wow. And somehow he still finds time to run the 'true to the core' labels Dirty Needles and Thorn Industries.
SLAUGHTER MOB- WALK OF THE WICKED 12" (southside recordings, uk)
12.98usd/8.88gbp/9.53eur/1273jpy (approx)
*white label promo… South London's Slaughter Mob come correct with their best 12" since Soulja's 'Saddam' on 'Walk Of The Wicked' for Southside recordings. Without a tracklisting to go from, this sounds like three mixes of the same track, revising a the wicked strut of the original, a stripped killer riddim sounding like old skool grime from Scratchy or Shotz with hard biting drum sounds given enough room to flex and skank. The bass is kept to a subtle sub pressure, veering away from the balls-out mid range nastiness of Kromestar et al and ticks all the right boxes in our book of dubstep and grime protocol.
HORSEPOWER PRODUCTIONS- DAMN IT/KINGSTEP 12" (tempa, uk)
11.98usd/8.20gbp/8.80eur/1175jpy (approx)
*Widely credited alongside El-B as the founders of Dubstep. Tempa 042 is a heritage release on more levels than one. It re-presents the artists who gave us Tempa 001 'When You Hold Me' / 'Let's Dance', the yet to be reissued classic from the year 2000, which carries a tag upwards of 50 quid on the rare occasion it's seen on Ebay. Secondly it raids stylings and samples from Dub and Desi of past and brings them to a new generation, a new set of ears. Like Chinese whispers, when a story carries the inflections and distortions of those that told it before the last, Tempa 042 arrives scarred with the varied musical tissue of Horsepower's journey from youth to adulthood. The double 'A' side opens with 'Damn It', a cinematic score to a film straight from yard. Granddaddy dub conceived in 1960 and incubated until today, the result is an almighty yout with the strength fe cool any contender. The first word this child speaks, "you know me, I am the original.who wan' test me?". On the flip is the majestic swagger of 'Kingstep', punctuated with syncopated drums and measured with a regal, half step bass pattern, the riddim progresses with the strength, pride and grace which only a warrior that had earned the many stripes of Horsepower could exude. Keep your ears pinned for the new Horsepower LP forthcoming on Tempa.
SARANTIS- NITROGLYCERINE/HALF DEAD 12" (terminal dusk, uk)
13.98usd/9.57gbp/10.27eur/1371jpy (approx)
*Leeds' finest serves up on Terminal Dusk with two murky steppers featuring vocals from Dialect and Asher Don. 'Nitroglycerine' is one of Sarantis' finest beats to date, takign cues from The Bug and curving in with an epic intro before unleashing a torrent of mucky grime beats and subbass for the MC's to curdle. Fierce.
UNKNOWN- POLIZIA: REMIX 12" (war, uk)
11.98usd/8.20gbp/8.80eur/1175jpy (approx)
*shop favorite restocked… The War series is back again with a return to form, a couple of great reggae / dancehall re-workings - on the a-side it's Alborosie's "Police / Polizia" from last year being reworked into a massive dubstep scorcher, whilst on the flip "Dreadlok" weighs in with a nice steel band motif, all beefed up with deep sub-bass and freshly cut snares. Quality!! These wont't last for long, as usual!
HOUSE, TECHNO AND DISCO
---
DEPECHE MODE/DAVE GAHAN- LILIAN 12" (white label, uk)
15.98usd/10.94gbp/11.73eur/1568jpy (approx)
*Amazing three track white label featuring mixes from Pantha du prince and minimal rising star Onur Ozer… A. Dave Gahan "Saw Something" (Onur Ozer Remix) B1. Depeche Mode "Lilian" (Pantha du prince Raboisen Ecke Burstah Remix) B2. Depeche Mode "Lilian" (Pantha du prince Neues Holz Remix). back up on B side.
POLDER- DECEMBER/BADALOS 12" (100% pure, netherlands)
13.98usd/9.57gbp/10.27eur/1371jpy (approx)
*100% Pure Records is back with the Amsterdam duo Polder aka Lauhaus & David Labeij. This solid Dutch groove techno with a housey tip will spin your head and feet on the dancefloor. "December" is an emo-glitchy techno anthem, while "Badalos" is strong techno for the bigger rooms -- peak-time over and over again. Early plays by Adam Beyer, Karotte, Shinedoe, Marco Carola, Josh Wink, Sven Väth, Len Faki, Anja Schneider, Radio Slave, Richie Hawtin, and 2000 And One.
BSTC- MUSIC FOR A SATURDAY EVE 2LP (all natural, usa)
19.98usd/13.68gbp/14.67eur/1960jpy (approx)
*Modern club ready soul from BSTC -- a diverse blend of of group soul, electronic flourishes, instrumentals and vocal tunes -- tracks that reach back to disco, house and even a bit of bossa -- and a sweet little departure for the mostly Chi hip hop oriented All Natural Inc! BSTC does a pretty tight job of blending band based grooves and studio built vibes -- Andy C & Tunji handle lots of the instrumentation and production -- with loads of breezy keys, synth bass and beats and soulful rhythms -- some tunes with additional horns and vocals. Very fresh stuff that timelessly blends the soul grooves of the 70s onward! Tracks include "BSTC", "Love It" feat JL, "Get It" feat Keanna Johnson, "Venus And Mars", "Mr AC" feat ZZAJE & Low Down Brass Band and more. –dusty groove
HEIKO LAUX- BITSCREAM 12" (baalsaal, germany)
13.98usd/9.57gbp/10.27eur/1371jpy (approx)
*Baalsaal welcomes german techno All-Star Heiko Laux. What is there to say about Heiko Laux, besides asking the question if some of us would be here without him!? After being a major influence in the electronic music scene with his productions and his label Kanzleramt for over 15 years, and the recent appearance on Joris Voorn's label Rejected, Heiko returns on Baalsaal showing again how diverse he can be. Can't wait for this one... On side A you'll find a deep, jacking track by the name of "Aldrin Justice" (sometimes it sucks to be second .. haha). Teaming up with his Kanzleramt project Kith And Kin for this edit, they throw down dubby chords, a tense vibe and a beat that will make you move.. playing with a sub bass in frisky breaks, guarantee to take the floor to the peak when everything breaks down in the end. On the flip side Heiko puts in the reverse gear and drops this detroit killer by the name of "Bitscream"! By not using the obvious chord changes, this is a pleasure for every listener… big with: Laurent Garnier, Zander VT, Martin Eyerer, Sasse, Dirt Crew, Dave DK, Till Von Sein.
MR. OIZO- POURRITURE 12" (because/ed banger, france)
13.98usd/9.57gbp/10.27eur/1371jpy (approx)
*back again with a second ep taken from his «Lamb's Anger» album. Instead of asking remixers "à la mode", mr oizo is proposing us some radical self-reworked versions of «Lars Von Sen», «Pourriture» and «Steroids» featuring Uffie. Some Irish dude sent us a remix of «Erreur Jean» and we can easily say that Arveene & Misk will make some more noise soon. Finally, mr oizo is giving us «Con Tact» extract from his new short movie project you'll discover soon.
DUSTY KID- LYNCHESQUE 12" (boxer, germany)
12.98usd/8.88gbp/9.53eur/1273jpy (approx)
*Dusty Kid presents a taste of rave kitsch or club folklore for those who have been around since the very beginning -- for it is the moment when the journey starts that is the vital experience. The first track is from his Raver's Diary full-length, and both tracks illustrate a convincing power which is nourished by pure, unfiltered experience and passion. "Lynchesque" is high magic, and "Train No.1" is a high-calorie rave dessert.
SHADOW DANCER- GOLDEN TRAXE 2LP (boys noise, germany)
27.98usd/19.15gbp/20.55eur/2745jpy (approx)
*After 3 smashing EPs on Boysnoize Records, remixes for Chromeo, The Faint and The Teenagers and live gigs with Soulwax, Trevor Jackson, A-Trak, Ivan Smagghe and the Ed Banger Crew, Shadow Dancer finally present their long awaited debut album. "Golden Traxe" is a culmination of the UK duo´s electronica, cut-up techno, acid house and space disco sounds.Already loved and greatly supported by a range of classy producers such as erol Alkan, Mr. Oizo, Modeselektor and Soulwax, this album takes the UK duo to the next level. Shadow Dancer began in the summer of 2006 almost by accident. Brothers Paul and Alan Farrier had been writing music since childhood drawn by their love of artists such as Jean-Michel Jarre, Kraftwerk, Human League and Pet Shop Boys to follow synthesizers rather than guitars. Although the pop and video game music of the '80s was their initial inspiration, it was the sounds coming out of Detroit (Underground Resistance, Axis, Planet E), Chicago (Trax, Relief) and the European techno scene (Warp, Ideal, Tresor, Basic Channel, R&S, Harthouse) that started an obsession with electronic dance music. And, having previously created tracks using tape overdubs and a limited sampler, they started to build up a small studio of second-hand synths. Originally from Liverpool, the brothers were pulled towards Manchester in the '90s by it's musical legacy where they still live and produce. Since their live debut as Shadow Dancer supporting Soulwax Nite Versions Tour, The Whip in Manchester on New Year's Eve 2006, the brothers have played (both live and DJ sets) alongside Boys Noize, Trevor Jackson, A-Trak, Radioclit, Ivan Smagghe, D.I.M., Sinden, Surkin, Para One, Housemeister, Crookers, The Glimmers, Teenage Bad Girl, Filthy Dukes, Riton, Mixhell and many others.
ARGENIS BRITO- IMMINENT 12" (cadenza, germany)
13.98usd/9.57gbp/10.27eur/1371jpy (approx)
*Venezuelan producer Argenis Brito graces us with his sophomore Cadenza release, the 'Imminent EP'. Renowned for his role as lead vocalist for Senor Coconut as well as his collaborative projects with artists as decorated as Luciano, Pier Bucci, Jay Haze and Samim, the multi-talented Argenis' solo work comes with some pedigree. Resident in Berlin since 2004, his distinctly latin interpretation of house is a step ahead of the game, with prior releases on Junion and Cadenza animating floors with that inimitable South American fervour. Title track 'Imminent' is a playful affair,with bouncing bass and a shimmering synth melody dancing around the kick. Intoxicating and funked up, the melodies call and respond in a fragmented conversation while pulsing echoed tones add depth to the mix. 'Mind Body Soul' stutters into a complex percussive pattern, coloured by warm keys and blocks of bass tone. Funky is the word, as a distorted vocal directs bodies to the floor. Deep and immersive, dark melodic synth movements plunge us into a sweaty and cathartic house hole. On the flip, 'Lolipop' combines electro and house elements into one cheeky dance with the devil. Bubbling bass flows under cascading melodic synth, as fat percussion crunches around sharp vocal bursts. Slick and futuristic, this is for that time of the night where looking backwards is not an option.Closing the EP, 'Unreality' is as deep as they come. Warm and uncompromising key stabs pulsate over a no-nonsense bass drive, accented by harmonising clav tones. Living up to it's moniker, the resonant melodies and hypnotic pace conspire to transcendental effect.
MICHEL CLEIS & SALVATORE FREDA- UVA FRAGOLINA 12" (cadenza, germany)
13.98usd/9.57gbp/10.27eur/1371jpy (approx)
*Cadenza Records is finally delivering the much expected release from Michel Cleis & Salvatore Freda. Both of them are fierce activist of the Lausanne electronic music scene since more than a decade. For sure you definitely danced already on Michel Cleis music last summer. His unreleased underground hit La Mezcla was on non spot rotation all around the glob from Ibiza to Tokyo and is supported by various dj's such as Radio Slave, Ricardo Villalobos, Loco Dice or Luciano to name a few. Salvatore Freda has grown up with house music and has been digging Detroit Techno music with a passion since the very late 80's. This italian native, Lausanne born man loves to push his various influences into new grounds, blending warm percussive elements with soulfull vibes, which have already been appreciated on recent releases for Liebe Detail, Music Man and Freerange. This Uva Fragolina EP is the powerful result of Michel & Salvatore's first musical collaboration. On A side you'll get a five star house track surrounded by acoustic precussions and an hypnotic synth pad which you'll remember when you'll wake up the day after. It's all about musical power. Keep this in mind !Collivo, the B side track, still got this strong synthesizer pad direction with a little something from Detroit on top. Acoustic percussion is still on the rise. Nothing is overdone production wise. The balance is just perfect.
V/A- TYPHOON CLASSICS: COSMIC CLUB VOLUME 7 12" (cosmic club, uk)
14.98usd/10.25gbp/11.00eur/1469jpy (approx)
*volume seven of this amazing series, this one compiled by Beppe Loda... first, on A1 is Greg Hawkes (legendary keyboard player of the CARS) with the wonderfull "Bee System" (done in 1983), proto – house with early electronic keyboards. A2. Eko Quango with Na Mawazo. An obscure Afro-Cosmic track with amazing drums. A3 is called Slow Percussion & we guess it's a tool used by Beppe in 1982/83. B1 is the classic by Isabelle Antenna, the timeless Camino Del Sol ... It sounds full of helium, for the real ones who understand what it means that version helps us to understand what was COSMIC music back in those days. B2 is the dub version (no vocals / no helium )B3 is Toure Kunda with Salaly Muhammed, an african reggae tune. killer!!!
WES HERCHE/A.GARCIA- UNTITLED 12" (cryovac, usa)
11.98usd/8.20gbp/8.80eur/1175jpy (approx)
*killer white label from Wes Herce (Locutus/Biploar) + Docile-master Garcia. long bass driven, deep detroit techno tracks. limited edition of 100.
ISOLÉE- OCTOBER/NIGHTINGALE 12" (diynamic, germany)
13.98usd/9.57gbp/10.27eur/1371jpy (approx)
*Rest" (2000) and "We Are Monster" (2005) may be the most established buzzwords for the very young history of house and techno. For these two albums Rajko Müller got hymns of praise from anywhere. Uncommon: everyone agreed - the normal clubpeople as well as music journalists and even dj-stars. Isolées music was and still is cross-genre, and there are just a few who achieved something like this and stayed timeless. One of his most famous tracks is "Beau Mot Plage" - a clubhitclassic which is still turning all around the world. Those who know his impressiv discography, know what awesome and exciting music Rajiko created beyond this. So share our happiness and be prepeared for an enthralling journey with Isolée.
ADAM BEYER- LONDON 12" (drumcode, sweden)
12.98usd/8.88gbp/9.53eur/1273jpy (approx)
*Adam Beyer retruns home to release on his own Drumcode imprint with his first solo release on the label for a very long time!! This year will see Adam release more of his own superb solo material across his 3 labels - this release being the first. The A side track - 'London' is an epic building killer subjecting your senses to a 10 minute barrage with its clever builds and peaks. On the flip side 'Who's got the virus' is a nagging funky groover with its amazingly addictive bassline, vocal refrains and atmospherics. A stunning piece and and a welcome return to Drumcode for Adam.
ONMUTU MECHANICKS- BLACK THROATED DIVER 12" (echocord colour, germany)
12.98usd/8.88gbp/9.53eur/1273jpy (approx)
*Onmutu Mechanicks aka Arne Weinberg is back on Echocord Colour with another bomb -- Black Throated Diver. "Proxima" and "On Silent Wings" are two really powerful techno-dub tracks with a Detroit feeling, while "Your Touch Is So Electric" is a beautiful, almost dubstep kind of track, with a female vocal. Expect further releases from Weinberg on Matrix Detroit, Styrax, and more.
LYDIA LUNCH- MASTER ALCHEMIST: JORI HULKKONEN/SOLVENT REMIXES 12" (echoism, belgium)
11.98usd/8.20gbp/8.80eur/1175jpy (approx)
*white label version… classic Lydia Lunch remixed. First up is a killer electro-pop version by Solvent. Flip for a massive version by Jori Hulkkonen.
DOP- I'M JUST A MAN REMIXES 12" (eklo, france)
13.98usd/9.57gbp/10.27eur/1371jpy (approx)
*after the great succes of their hit '" I'm just a man", dop recieved some propositions...some great artists wanted to remix this cut, so great things to do with this great vocal from Jaw on it , the singer of this 3 guys band. Pick as on of the best track last year from a part of the audience, it deserved a remix from our favorite artists...Jackmate, Agnes and Tolga Fidan are the ones who took part in this project. A1, what an honour!! , the Jackmate version, all about, warm and hardware sound, he made it shaky, groovy as hell, re-harmonized it deeply, in a world of subs and pianos, lead by a huge rythms box hook..yeah man!, you can't do nothing more than dance!!! A2 is from Agnes, our swiss lover. His version the more toolish of the three, u can play it all night, anytime. Agnes made it in his "modern deep house", with cut synths, pianos and keys, take the vocal part in a more dubby way. Super fresh cut, just give it a listen, it's so sweet . B, the long trip journey from Tolga Fidan our based Paris friend. 15 min track, begin with 3 minutes of a crazy acapella , we get in the mysterious world of Tolga, mounting the groove until 5 min, and then , let it go threw a trippy groove full of crunchy and blurpy twists, acousitc big band events,...one taste of trippy and innovative music. Amazing.
POCKETKNIFE & COUSIN COLE- TOUGHER THAN FEATHERZ 12" (flagrant fowl, usa)
14.98usd/10.25gbp/11.00eur/1469jpy (approx)
*another killer from a couple of years ago in stock for the first time… Pocketknife & Cousin Cole's Flagrant Fowl remix label is less than a year old, but they already have the internet going nuts for their remixes and re-edits. Their tastes span all genres, and their DJ nights and the tracks on the "Tougher Than Feathers" EP reflect this. Pocketknife learned to DJ from Detroit master Theo Parrish, and his other two tracks betray a particularly Detroit sensibility. His rework of Suicide's "Ghost Rider" feels like something Carl Craig could have created. On "She's the Star," Pocketknife takes one of Arthur Russell's more subdued cello and voice compositions back to the disco. Perhaps the most anticipated song on the EP, however, is Cousin Cole's "Bam a Lam," a Bmore version of Ram Jam's "Black Betty," which has been killing floors as a promo in the hands of The Rub, Scottie B (founder of Unruly Records, a seminal Baltimore Club label), and others. You might think that "Intelligent" and "Blends" are two terms that dont really go together, and we'd totally agree, but this record's just as smart as it is good fun.
RAMON TAPIA- GO AWAY 12" (flash recordings, germany)
13.98usd/9.57gbp/10.27eur/1371jpy (approx)
*After some very strong releases by Daso, Lützenkirchen and Kellerkind, Flash Recordings - the label run collectively by Oliver Koletzki and Florian Meindl - comes back with a subtle, but very effective bang. Introducing Ramon Tapia, who has already released on Yellow Tail, Definitive Recordings, Craft and Great Stuff to name just a few, joins the Flash crew and really makes a great first impression. Two dope cuts and one killer remix are in this package, but let's put things in order first. Ramon Tapia, son of a Chilenean musician and a Dutch woman, comes from Antwerp and is a equally a master of perfect intrinsic productions as well as big emotional musical dramas. The main track of this EP is "Go Away" which seems to tell the tale of Tapias extensive musical history: some reverby percussions, a shimmering synthie, some simply beautiful big-room sweeping dubs and a great vocal. Add some hi-hats and some great creative twists that make this track oscillate between techno and house as well as a good touch of heartbreaking pop music, too. In one word: it's a hit. On the flip there is a remix by the Berlin-based production duo Chopstick & Johnson, both real lovers of house music, too. They turn the original into a flurry tech-house ride that smoothly pushes with a constant drive towards oblivion. Some little turns are coming up ahead, but don't worry: at the end, we will all be raising our hands again to the wonderful vocal of the original! As if this would not be enough, Ramon Tapia has one more nugget of bliss in his bag: "S.T.I." on the flip is a tech-house track of very special flavour. At first glance a softly rolling techy piece of house that slowly and almost unnoticeably turns into a housy piece of wonderful staccato techno: purely epic! This really shows what Tapia is best at: creating a unique atmosphere with his breakdowns, changing styles almost subconsciously and including many different harmonies on top of his driving beats.
ROBERT HOOD- SHONKY IN THE HOOD 12" (freak n' chic, france)
13.98usd/9.57gbp/10.27eur/1371jpy (approx)
*Originally released on Peacefrog in 2002… "Who Taught You Math" is brilliant example of Robert Hood's soulful minimalism and the superbly canny Freak 'n Chic are rereleasing this gem with a remix from the excellent Shonky. For those that don't remember the original, "Who Taught You Math" combines funk-fuelled melody with robotic, Motor City flair to create a twisting, evolving track with touches of Kraftwerkian quirkiness. Despite being written 8 years ago, "Who Taught You Math" sounds as current as ever and the re-release is a welcome reminder of Hood's deft touch and talent
PETAR DUNDOV- SPARKLING STARS 12" (music man, belgium)
13.98usd/9.57gbp/10.27eur/1371jpy (approx)
*Croatian artist Petar Dundov is back with Sparkling Stars, a brand new successor to his successful previous singles Oasis and Waterfall and his debut full length Escapements, all on Music Man. "Sparkling Stars" is again an amazing, strong and original techno track. It is backed up on the flip with a remix of "Oasis" from Gavin Russom who delivered the legendary masterpiece The Days Of Mars on DFA Recordings together with Delia Gonzalez. Another essential release! Limited first pressing on three colors: white, silver or gold vinyl.
BUKADDOR & FISHBECK- TANDEM 12" (my best friend, germany)
12.98usd/8.88gbp/9.53eur/1273jpy (approx)
*This is the 5th release by Bukaddor & Fishbeck on MBF and the Cologne-Düsseldorf duo show that there is more to them than meets the eye. "Tandem" could be characterized as a post-Chicago tune with a Germanic twist. With unconventional changes in dynamic and rocking synth sounds, this is a peak-time, off-beat monster. "Monofolder" is understated and bassy, with a cool, slick, minimal groove, lots of percussive elements, and ghostly, late-night chords.
LOSOUL- SLIGHTLY 12" (playhouse, germany)
12.98usd/8.88gbp/9.53eur/1273jpy (approx)
*Slightly and Gridlock are two of the brightest flashing diamonds on Losoul's Care full-length. These are songs of enduring beauty, hymns to celebrate the joys of an endless club-night. Subtle rhythms -- cautious and coltish at the same time. Reduced grooves and deep sounds, richly filled with moods and emotions. Big support by: John Tejada, Ivan Smagghe, Donnacha Costello, Motorcitysoul, D'Julz, Miss Fitz, Dan Curtin, Sebo K., Troy Pierce, Holger Zilske, 2000 And One, Laurent Garnier, Vera, and many more…
BURNSKI- DRAW YOUR SWORD 12" (poker flat, germany)
13.98usd/9.57gbp/10.27eur/1371jpy (approx)
*After the classically inspired, yet devilishly modern tech-house statements on his last E.P for Dessous, comes this too-hot-to-trot release from UK young blood Burnski. Building on the solid, no-nonsense aesthetics of his previous work he presents his unique vision of today's club sound. Quite the picture of current hybrid trends, between old vs new, 'Draw Your Sword' infuses classic chicago jackin' beats with a soaring, building anthemic hook. The track builds insistently with a tough, pushing house flavour yet reminds us not to get too carried with a tense and teasing breakdown structure. Smart stuff that'll have you reaching for the rafters, in a moment of freshly spun dance music euphoria. 'Sleep', on the flip side maintains Burnski's clear love of the deep, jacking grooves of our american cousins, painting a vivid and bold picture of modern, teched-up soulful house music. An irresistible nu-jazz-house riff slides between the silkily sharp drum accents, building throughout and once again providing the dancefloor with some serious moments of tension and joyous resolve.
PELLE BUYS & A DIFFERENT JIMI- YOU GO 12" (sender, germany)
12.98usd/8.88gbp/9.53eur/1273jpy (approx)
*'You Go' starts off with these Morrocan pipes haunting away in the background. As the house beats and grooves build up speed of their own. Soon the pipes are dropped for some straight up business. The hi hits are lodged high in the mix and add a Techno feel to it all. On the B Side we have a David K Remix. Adding more pumping menace to the proceeding and a nice electronic edge the track looses the Morrocan subtlety, but with solid results.
DINOSAUR L- 24 ->24 2LP (traffic entertainment group, usa)
17.98usd/12.31gbp/13.20eur/1764jpy (approx)
*shop favorite restocked, this time as a double vinyl set. wildly influential 1979 disco-ish lp by Arthur Russel and Peter Gordon. includes previously unreleased versions as Francois Kevorkian's mix of 'Go bang' and Larry Levan's version of 'In the corn belt'.
ARTHUR RUSELL- THE SLEEPING BAG SESSIONS 2LP (traffic entertainment group, usa)
19.98usd/13.68gbp/14.67eur/1960jpy (approx)
*Whether it's Hip Hop, it's face pointed reverentially to the Old School, or House stealing Disco riffs by the truck load, people are increasingly intrigued by back-in-the-day. And common to both the aforementioned scenes and much more is one person, Arthur Russell, a man some regard as the best songwriter of the 20th century. In 1981 Arthur set up Sleeping Bag Records with Will Socolov. The first release was the album "24-24 Music" as Dinosaur L. If you're wondering about the name it would appear Arthur would often use the names of extinct or near-extinct animals. On one production credit he's "Killer Whale, whilst the logo for Sleeping Bag is a Koala bear! Will remembers how they came up with the name for their label. "We were joking about names, and James Brown was on with "Papa's Got A Brand New Bag" and I was sleeping in a sleeping bag in my apartment and I kind of made a joke about that, and Arthur said that was a great idea for the name of the company!" The line up was pretty much the same as the Loose Joints sessions, (which boasted the Ingram Brothers rhythm section) and a similar stream-of-conscience approach was taken with the recording itself. Russell arranged the beats so there'd be a change every 24 bars (hence the title) and the band would have to improvise the songs over the top. He also made sure he went into the studio when there was a full moon! The album is again very experimental, and makes occasional uneasy listening but the same magic is very much in evidence. Arthur would continue to be involved in production and mixing duties for the label, but parted company with Socolov in 1985. Arthur sadly died of AIDS in 1992 leaving behind many songs; as one obituary put it, it was though he simply vanished into his music.
JOESKI- MY ENGLISH LOVER 12" (trax/news, belgium)
14.98usd/10.25gbp/11.00eur/1469jpy (approx)
*shop favorite restocked… reissue series of some of the biggest tracks from the most famous Chicago acid/house label of the '80s and early '90s. Very important point for those of you used to Trax's legendary "pressed-on-cement" sound -- these tracks have been remastered! And pressed to contemporary European standards! Use whatever version of the word "unbelievable" that you want, this is impressive. Trax, the original home of house music, gave birth to the biggest movement in club music since the dawn of disco.The famous Chicago house label, started in the early 1980s by Larry Sherman and Vince Lawrence, is responsible for the release of 'Acid Tracks' by Phuture, 'Move Your Body' by Marshall Jefferson, and many many other records that shaped the Chicago and acid house sounds through till the early 1990s. N.E.W.S. is proud to present this first series of 20 classic reissues. It features records by groundbreaking artists such as Jamie Principle, Adonis, Joey Beltram -- all in their much sought after original versions -- next to astonishing remixes by icons like Basement Jaxx, Claude Young, The Advent. This series is essential in every way, not to be missed in your collection." Tracklisting of this first volume: A1: ''My English Lover" (Club Mix by Jerry Soto) 7'12, B1: "My English Lover" (House Mix by Joeski) 7'10, B2: "My English Lover" (Acid Mix by Jerry Soto and Joeski) 6'15. "From 1990. Not available for a very long time but one of those rare undiscovered beauties of the Trax catalogue (Housetime sublabel). Now only available through News exclusive remastered repress
MAURICE- THIS IS ACID 12" (trax/news, belgium)
14.98usd/10.25gbp/11.00eur/1469jpy (approx)
*shop favorite restocked… A1: "This Is Acid" (Original Mix) 4'50, A2: "This Is Acid" (A New Dance Craze) (K&T Mix) 6'22, B1: "This Is Acid" (A New Dance Craze) (S&T) Mix 7'23, B2: "This Is Acid" (A New Dance Craze) (Deep Dub) 5'57. From 1988. Original Trax mix combined with UK mixes, for the first time all mixes on one vinyl! News exclusive remastered pressing.
MASTER C & J- WHEN YOU HOLD ME 12" (trax/news, belgium)
14.98usd/10.25gbp/11.00eur/1469jpy (approx)
*shop favorite restocked… A: "When You Hold Me" 6'57, B: "Dub Love" 6'55. From 1986. One of the first Trax releases, now again available on News exclusive remastered repress.
MASTER C & J- IN THE CITY 12" (trax/news, belgium)
14.98usd/10.25gbp/11.00eur/1469jpy (approx)
*shop favorite restocked… A: "Club Mix" 7'23, B1: "Devil Mix" 7'32, B2: "Insane Mix" 4'56. From 1987. Originally on State Street, long time deleted, now on News exclusive remastered pressing.
MASTER C & J- FACE IT 12" (trax/news, belgium)
14.98usd/10.25gbp/11.00eur/1469jpy (approx)
*shop favorite restocked… A: "Face It (Club Mix)" 6'56, B1: "Dub It" 7'02, B2: "Jazzy Jack Track" 3'55. Produced by Jessie Jones. Originally on State Street, now on Trax re-issue through News exclusive remastered pressing.
SANTOS- WORK ME TRAX 12" (trax/news, belgium)
14.98usd/10.25gbp/11.00eur/1469jpy (approx)
*shop favorite restocked… A1: "Work Me Trax" 1'50, A2: "Work the Box" (Vocals) 4'30, B1: "Space the Box" 6'22, B2: "Beat the Knuckles" 6'23. From 1986. A side mixed by Adonis. B side mixed by Frankie Knuckles. One of the first Trax releases, now again available on News exclusive remastered repress.
THE HOUSEMASTER BOYZ AND THE RUDE BOY OF HOUSE- HOUSE NATION 12" (trax/news, belgium)
14.98usd/10.25gbp/11.00eur/1469jpy (approx)
*shop favorite restocked… A1: "House Nation" 8'11, A2: "House Nation" (Acca House) 5'54, B1: "House Nation" (The International Remix) 5'29, B2: "House Nation" (Track 'n the House) 8'10. From 1987. Produced by Farley 'Jackmaster' Funk. Keyboards by Sweet D. Originally on Dance Mania, now again available including German remixes (BCM) through News exclusive pressing.
VIRGO- FREE YOURSELF 12" (trax/news, belgium)
14.98usd/10.25gbp/11.00eur/1469jpy (approx)
*shop favorite restocked… A1: "Free Yourself'" 6'59, A2: "Under You" 9'38, B1: "My Space" 4'26, B2: "R U Hot Enough" 7'38. From 1986. Early Trax release, now again available on News exclusive remastered repress.
FRANKIE KNUCKLES FEATURING JAMIE PRINCIPLE- BABY WANTS TO RIDE 12" (trax/news, belgium)
14.98usd/10.25gbp/11.00eur/1469jpy (approx)
*shop favorite restocked… A1: "X-rated Swemix Version" 5'54, A2: "Original Version" 5'24, B: "House Of Trix" 7'48. From 1987. Best mixes on this vinyl (incl. very limited Swemix remix version), first time together on vinyl through News exclusive remastered pressing.
V/A- GIVE YOURSELF TO ME 12" (trax/news, belgium)
14.98usd/10.25gbp/11.00eur/1469jpy (approx)
*shop favorite restocked… A1: The Rude Boy Farley Keith: "Give Yourself To Me" 4'09, A2: Curtis Mc Claine And On The House: "Let's Get Busy (Dub Mix)" 6'37, B1: Lidell Townsell: "I'll Make You Dance (re-edit)" 5'05, B2: James 'Jack Rabbit' feat. Pam White: "Let Us Have Love (Step By Acid)" 4'18. From 1986/1988/1989. Combined 4 Trax releases, the best track from each vinyl put together, value for money, News exclusive pressing.
JACK FROST AND THE CIRCLE JERKS- JACK FROST AND THE CIRCLE JERKS 12" (trax/news, belgium)
14.98usd/10.25gbp/11.00eur/1469jpy (approx)
*shop favorite restocked… A1: "Two the Max" 4'53, A2: "Shout" 2'53, B1: "Cool And Dry" 5'16, B2: "Tom Tom" 4'09. From 1988. Best tracks taken from Acid Trax Vol 1 for maximum loudness on 12", all from Jack Frost, News exclusive remastered pressing.
JOEY BELTRAM- THE START IT UP 12" (trax/news, belgium)
14.98usd/10.25gbp/11.00eur/1469jpy (approx)
*shop favorite restocked… A1: "Original Mix" 5'20, A2: "Darkroom Mix" 6'27, B: "Frantek Mix" 10'10. From 1997. Re-worked by Claude Young. Original Trax track (from The Re-Releases) including Claude Young remixes, previously only available on Trax UK 10". All on one vinyl through News exclusive remastered pressing.
JOEY BELTRAM- THE BELTRAM RE-RELEASES 1989-1991 12" (trax/news, belgium)
14.98usd/10.25gbp/11.00eur/1469jpy (approx)
*shop favorite restocked… A1: "Flash Cube" 5'59, A2: "Work Dat" 4'20, B1: "Pulse" 4'11, B2: "Life Force" 4'20. From 1994. Best tracks from original double 12" The Re-releases, now on one 12", new exclusive remastered pressing.
ADONIS- NO WAY BACK 12" (trax/news, belgium)
14.98usd/10.25gbp/11.00eur/1469jpy (approx)
*shop favorite restocked… A1: "Vocal" A2: "The Advent's No Return Part 1" 7'31, B1: "Instrumental" B2: "The Advent's No Return Part 2" 7'38. From 1986. All mixes on one vinyl, original Trax mixes and Trax UK remixes from The Advent, News exclusive remastered pressing.
MAGAZINES AND BOOKS
---
WAX POETICS- #34 APRIL/MAY 2009 MAGAZINE (wax poetics, usa)
9.98usd/6.83gbp/7.33eur/979jpy (approx)
*the 34th issue of this u.s. based production… covers feature the classic Blue Train photo of John Coltrane, uncropped, as well as trumpet star Freddie Hubbard. Behind both of these legends was jazz producer Creed Taylor, who left his mark on Impulse and Verve before starting his untouchable CTI Records. Also: Horace Tapscott, Richard Evans, Joel Dorn, Melvin Sparks, as well as the usual bunch of vinyl-centric musings. essential.
WAX POETICS- #33 FEBRUARY/MARCH 2009 MAGAZINE (wax poetics, usa)
9.98usd/6.83gbp/7.33eur/979jpy (approx)
*shop favorite restocked… On the covers, front: Gamble & Huff, back: Teddy Pendergrass. Contents: Re:Discovery, In Memoriam, Jneiro Jarel, Odean Pope, Questlove, Pop Art Records, Sonny Hopson, Philly Jazz Circuit, Vince Montana, Gamble & Huff, Teddy Pendergrass, The Stylistics, Howard Tate, First Choice. 104 pages, full color, high gloss, incredibly well done & essential. 33rd issue of this U.S.-based production.
GIFT CERTIFICATES
---
gift certificates are always available in any denomination and come in a envelope ready to be stocking stuffed, slipped into pockets or dispensed in any way you see fit. they can be paid for in cash, credit card (visa, master card or discover) or paypal in person, phoned in or via email. gift certificates not paid for in person can either be mailed to you, or we can keep it in shop if the recipient plans to use it for mail-order.
ADDRESS
---
tequila sunrise records
525 w. girard avenue
(btwn 5th and 6th streets)
philadelphia, pa 19122
SUBWAY: blue or orange line to girard ave TROLLY: 15 to 5th street BUS: 57 to girard/3rd-4th st; 47 to girard/7th-8th st.
MAP
t/us: 1215 965 9616
t/uk: 0203 004 8357
e:
ajv@tequilasunriserecords.com
u:
www.tequilasunriserecords.com
m:
www.myspace.com/tequilasunriserecords
b:
www. tequilasunriserecordshop.blogspot.com
f:
www.facebook.com/home.php?#/profile.php?id=1447421864&ref=profile
g:
tequila sunrise records/gemm
HOURS
---
monday: closed
tuesday: 12:00-6:00pm/est
Wednesday: 12:00-6:00pm/est
thursday: 12:00-7:00pm/est
friday: 12:00-7:00pm/est
saturday: 12:00-6:00pm/est
sunday: 12:00-6:00pm/est
---