NEW ARRIVALS AND RESTOCKS
FRIDAY, MARCH 20
---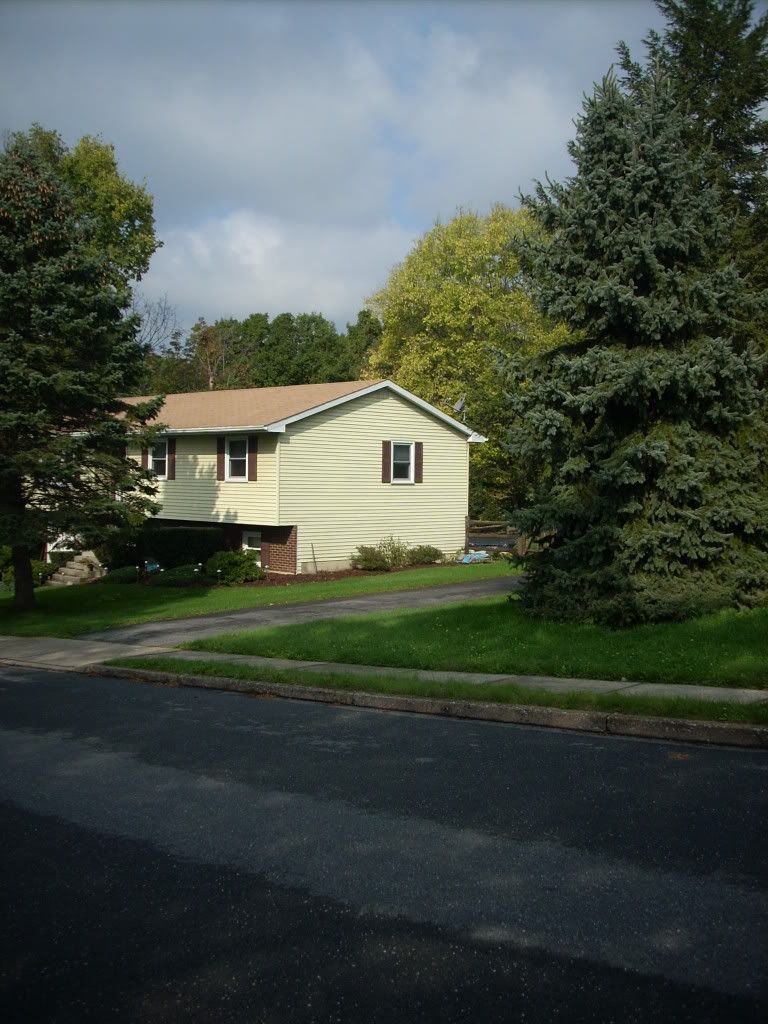 thanks for looking.
another week, another list… running late again on account of my guest spot at rock tits on wednesday night (awesome time!), late night (for me) led to diminished returns on the update works yesterday… eh, anyhow, it's the first day of spring!!! granted it's a little chilly out, but don't let that stop you from slapping your feet over to the shop, a nice stack of vinyl awaits you (with more expected next tues/weds… check our new twitter thingy for up to the minute new arrivals!!!)… check em out!
gracias
anthony vogdes
as always, many of these titles are in very limited quantity, so if you're interested in anything listed below and can't make it to the shop you can make a purchase via paypal or over the phone with a credit card and pick them up later or have them shipped (see more information below). i will no longer hold records. sorry.
prices are subject to change without notice.
prices do not include shipping and handling. for those of you shipping within the continental united states I offer a 5.00usd flat shipping rate for any amount of records and/or compact discs. shipping cost for international orders are calculated on an order by order basis. payments for orders can be made via
paypal
or with a credit card by telephone between 12-6pm/est.
i also offer bike messanger service via timecycle couriers. for the low cost of 10.00usd i can deliver any amount of records and/or cds you wish to purchase to your center city philadelphia location (this includes some parts of south, west and north philadelphia) within two hours (and for those of you who need your records even faster, we also offer 'rush' service for the low flat rate of 20.00usd for any amount of records/cds delivered to you within one hour). of course, we are still more than happy to ship records via the usps within philadelphia. as with the international shipments, orders placed before 5pm/est will ship out that evening and should reach their destination by the following day.
PICKS OF THE WEEK
---
MYSTIC SLOT- DISCO ADJUSTMENTS BY MYSTIC SLOT 12" (black cock, uk)

17.98usd/12.40gbp/13.16eur/1702jpy (approx)
*The seventh release on DJ Harvey's label, not much need be said about dj harvey/black cock records, other than they're hot and limited… features great ''disco adjustments'' done by Mystic Slot of ''The Dells - No Way Back'' and ''Disco Adventure'' on the flip. This will get you dancin' for sure!
DJ HARVEY- LOVE HOTEL 12" (black cock, uk)

17.98usd/12.40gbp/13.16eur/1702jpy (approx)
*shop favorite restocked… It is still possible.. getting some fresh disco / funk tunes that are so hot that you really have to check it out! Dj Harvey is dropping a record with truly amazing dirty spaced out disco funk tracks! Don't sleep on this one!!
DJ HARVEY- LOVE HOTEL 2 12" (black cock, uk)

17.98usd/12.40gbp/13.16eur/1702jpy (approx)
*shop favorite re-pressed/restocked… classic DJ Harvey edits originally from 1998. these twisted disco work-outs set the standard, and as a result, regularly go for top dollar on ebay. act quick!
BUARI- DISCO SOCCER LP (makossa international, uk)
16.98usd/11.71gbp/12.43eur/1608jpy (approx)
*This is some crazy Afro-disco business from 1977 by a Ghanian drummer / singer / dancer. His records are well sought-after. On the sleeve notes he writes "I feel through my music - as waxed in this collection is a development which comes from the ingredients of the traditional music and culture of Ghana. There is a strong American disco beat to these heavy African rhythms. For it is my intention that my music gives pleasure to dancers as well as educate...'' killer!
FUREKAABEN- FUREKAABEN LP (rode roser, denmark)

24.98usd/17.23gbp/18.28eur/2365jpy (approx)
*incredibly rare follow up to the (merely rare) prinsesseværelset lp by this obscure danish psychedelic group based out of Copenhagen's Rode Roser commune. this 1971 self-released
super-rarity is miles ahead of their first, and also ridiculously more difficult to find. Consisting of just 3 long song/jams, this masterpiece of experimental acid folk weaves together soaring melodies and male/female vocals with a complex array of string and wind acoustic instruments (3
guitars, 2 flutes, cello, violin, percussion and 3 singers). The result is magical and very stoned. The original covers were all hand-painted on a plain white jacket with the center hole cut out, but this reissue doesn't go quite that far as the jacket is left plain white (paint it yourself!) with the original label art on a sticker in the center. i don't know much else beyond that, but here's some more info in danish (if you can dig)… Kort historie: Gruppen blev dannet på kollektivet Nivågård sidst i '68 med ovenstående besætning. Søren Barfod gik tidligt, hvorefter gruppen blev forøget med; Anthony Barnett, Emmerick Warburg og Jens Thorning Hansen. Nivågårdkollektivet blev opløst omkring 1970, men inden da var Furekåben blevet 'opdaget' af folkemindesamlingens indsamler Pelle Bull samt arkivaren Thorkild Knudsen - sidstnævnte optog de første bånd med gruppen, hvilket i sidste ende resulterede i lp'en Prinsesseværelset. Efter Nivågård, opstod et nyt kollektiv 'Røde Roser' på Ingolfs Allé på Amager hvor også forlaget Skinken blev lagt til aktiviteterne. Steen Claësson indtrådte i gruppen og den anden og sidste lp Furekåben blev indspillet. Gruppen opløstes i 1972 for mere eller mindre at reinkarnere i de følgende grupper Hyldemors Grønsaligheder og Hyldemor.
ROCK AND PSYCHEDELIC
---
AC/DC- LIVE FROM ATLANTIC STUDIOS LP (atlantic, germany)

19.98usd/13.78gbp/14.62eur/1892jpy (approx)
*fan club reissue of this official atlantic records radio station/promo release from 1978… apex bon scott era material: Live Wire, Problem Child, High Voltage, Hell Ain't A Bad Place To Be, Dog Eat Dog, The Jack, Whole Lotta Rosie, Rocker. killer!
AC/DC- MAXIMUM ROCK'N'ROLL LP (atlantic, germany)

19.98usd/13.78gbp/14.62eur/1892jpy (approx)
*live recording of their first-ever UK gig, at the Marquee in 1976! Includes versions of School Days, Problem Child, The Jack, Rocker, High Voltage and Baby Please Don't Go.
LA DÜSSELDORF- LA DÜSSELDORF LP (four men with beards, usa)

19.98usd/13.78gbp/14.62eur/1892jpy (approx)
*shop favorite restocked… Upon the break-up of legendary Krautrock duo Neu!, drummer Klaus Dinger formed La Düsseldorf with his brother Thomas and keyboard player Hans Lampe. This, their self-titled debut, was recorded in 1975 and is a staggering mix of Dinger's trademark motorik rhythms, glammy synths, pulsing organs, and urgent guitar work that altogether create a sound that, at times, predates both punk and post-punk, no small feat. Featuring their European hit single 'Silver Cloud,' La Düsseldorf's debut record is classic Krautrock on par with the best offerings of Neu!, Kraftwerk, and Can.
LA DÜSSELDORF- VIVA LP (four men with beards, usa)

19.98usd/13.78gbp/14.62eur/1892jpy (approx)
shop favorite restocked… Viva is the second release from Klaus Dinger's post-Neu! group. Originally released in 1978, Viva is a stunning combination of washed-out synthesizers, swirling guitar work and Dinger's trademark motorik rhythms. Featuring the classic 'Cha, Cha 2000,' Viva is another fine effort from one of Krautrock's legends and stands as a testament of just how gloriously ahead of their time the German progressive rock scene of the '70s could be. An essential record.
PINK FLOYD- A DARKER SIDE OF THE MOON LP (harvest, brazil)

19.98usd/13.78gbp/14.62eur/1892jpy (approx)
*Limited import copies of this rare set of demo versions, live tracks and remixes of tracks from, as the title would suggest, the Dark Side Of The Moon album.
AMON DUUL II- PHALLUS DEI LP (liberty, germany)

19.98usd/13.78gbp/14.62eur/1892jpy (approx)
*shop favorite restocked… much desired vinyl reissue of the legendary Krautrock pioneers' 1969 debut album! A weird and wonderful mix of space rock and psychedelic improvisation! Original artwork.
VELVET UNDERGROUND- IN 1966 THERE WAS 2LP (velvet, germany)

37.98usd/26.20gbp/27.80eur/3596jpy (approx)
*extremely nice looking twenty track double set featuring tracks from 1966. contained are early rehearsal tapes, casual jams and demos of tracks later captured on the debut album but with lou reed singing instead of nico, 3 tracks from a film makers cinematheque in new york, demos cut at john cale's lower manhattan home and more.
KRAFTWERK- AUTOBAHN LP (vertigo, germany)

19.98usd/13.78gbp/14.62eur/1892jpy (approx)
*extremely nice looking reissue on blue vinyl with the original cover graphics and label designs… After the release of duo album "Ralf And Florian" in 1973, Wolfgang Flur and Klaus Roeder joined Kraftwerk and the quartet produced the group's first real break-out set "Autobahn", out in 1975. The album established them as purveyors of hi-tech, computerized music, and included the 22 minute-long title track, which was an attempt to relate the monotony and tedium of a long road journey (but is actually incredibly beautiful and hypnotic). An edited version of the track even reached the top 10 in the UK and US charts! The other tracks here are much more experimental, including the folk-meets-electronica fusion "Morgenspaziergang".
INDIE, PUNK AND POST-PUNK
---
BLONDIE- PARALLEL LINES LP (chrysalis, uk)

25.98usd/17.92gbp/19.02eur/2460jpy (approx)
*nice looking picture disc reissue… Madonna and Michael Jackson aside, this is supreme pop music and as good as the genre can ever get. Everybody loved Blondie; fans, children, critics, other musicians and senior citizens - and not just because Debbie Harry was its frontperson. This is an unintentional greatest hits record that doesn't let up until the last note of 'Just Go Away' has died. If one wanted to carp, you could have asked for 'Denis' and 'Call Me' to have been included, but that would be just plain greedy. One of the greatest 'up' records of all time.
X-RAY SPEX- GERM FREE ADOLESCENTS LP (earmark, italy)

24.98usd/17.23gbp/18.28eur/2365jpy (approx)
*nice looking picture disc reissue… Imagine if Leonardo DaVinci had painted the 'Mona Lisa' the first time he picked up a paintbrush. Well, that's essentially what X-Ray Spex did when they recorded Germfree Adolescents. They gave the world their masterpiece on their very first try, and then left us all with our mouths hanging open when they decided to disband before recording another one. The year was 1977 and gender stereotypes, consumerism and conformity all crumbled to dust when the braces-clad Marion Elliot (Poly Styrene) let out her first windowpane-shattering screech to the tune of 'Oh Bondage Up Yours!' Poly Styrene's rants on our increasing isolation and homogenisation in a sterile, consumer-driven society, speak more on the subject than a whole library full of scholarly volumes, but what makes the record stand the test of time is the plain fact no band before or since has ever made such brilliant punk rock.
KURT VILE AND THE VIOLATORS- THE HUNCHBACK MLP (richie, usa)

11.98usd/8.26gbp/8.77eur/1134jpy (approx)
*Electric studio (mostly) recordings from Philadelphia's Constant Hitmaker. New fans of his last CD will cry into their pillows and accuse him of selling out the bedroom rock scene. The initiated few will know he's been doing it for years… plugging in with a full on rock band called the Violators and gigging in all corners of Philly. With baritone guitar/bassist Adam Granduciel, rodeo slide & fuzz guitar from Jesse Turbo, and perfect percussion from Mike Zeng, the Violators are Kurt's Crazy Horse, slugging it out with him when he feels like playing with a full band. Oddly pleasant singing, in-the-red fingerpicking, twisting swells of feedback, totally POUNDING drums, and Krautlike-zen fill both sides of this record.
HARD-CORE AND HEAVY METAL
---
COBRA- HITS, RARITIES AND MORE! 82-91 LP (no label, usa)

14.98usd/10.33gbp/10.96eur/1418jpy (approx)
*This collects 26 tracks from the career of one of the leaders of '80s Japanese oi!, first out on the AA and Pony Canyon labels, and including early singles and compilation tracks. Full of great, melodic, sing-along bootboy anthems sung in a mixture of Japanese and English, these are some classic and hard-to-find cuts, pressed in blue vinyl.
MOTORHEAD- B-SIDES COLLECTION 1977-82 LP (no label, uk)

24.98usd/17.23gbp/18.28eur/2365jpy (approx)
*This collects 13 tracks from the B-sides of all their early 7" and 12" releases! Includes White Line Fever, City Kids, Tear Ya Down, Too Late Too Late (2 versions), Like a Nightmare, Over the Top (2 versions), Dead Men Tell No Tales, I'm Your Witchdoctor, Dirty Love, Remember Me I'm Gone, and an instrumental from the 1980 Beer Drinkers release. Great full color Joe Petagno cover art, 160 gram color vinyl pressing, UK import.
MOTORHEAD- B-SIDES COLLECTION 1983-90 LP (no label, uk)

24.98usd/17.23gbp/18.28eur/2365jpy (approx)
*This collects 9 more tracks from the B-sides of their 7" and 12" releases between 1983 and 1990. Includes Turn You Round Again, Hoochie Coochie Man, Under the Knife, On the Road, Steal Your Face, Cradle to the Grave, Just Cos Got the Power, Eagle Rock and Shut You Down. Great full color Joe Petagno cover art, 160 gram color vinyl pressing, UK import.
MOTORHEAD- B-SIDES COLLECTION 1983-90 LP (no label, uk)

24.98usd/17.23gbp/18.28eur/2365jpy (approx)
*This culls rarities from film soundtracks, TV and radio performances, promotional releases, tribute compilations and more! Includes You Better Swim, The Train Kept A-Rollin', Whiplash, Black Leather Jacket, Deaf Forever, Hell on Earth, Shoot 'Em Down, Enter Sandman, Tie Your Mother Down, Louie Louie (alternate version), Cat Scratch Fever and Good Golly Miss Molly. Great full color Joe Petagno cover art, 160 gram color vinyl pressing, UK import.
VENOM/BATHORY- DEMOS LP (no label, germany)

19.98usd/13.78gbp/14.62eur/1892jpy (approx)
*Good quality studio demos from these two pioneering satanic proto-black metal bands. On the venom side: In League with Satan, Bloodlust, Die Hard, Bursting Out, War Head, Lady Lust,and Manitou. On the bathory side: In Nominae Satanas, Die in Fire, Burning Leather, Satan My Master and The Return of Darkness and Evil. Black and white artwork, color vinyl.
FUNK AND SOUL
---
V/A- DISTRICT MARYLAND VIRGINIA 12" (peoples potential unlimited, usa)
11.98usd/13.09gbp/8.77eur/1134jpy (approx)
*dc area 80s funk comp featuring Expression Band, Mix-O-Rap (TTED session man Billy Little john), Jimmy Bennett & The Family, & Checker Kabb. A real slice of 80s indie funk, highlighting the forgotten era of 80s funk & GoGo. Rarest if the Rare, 1982-1985.
FUNKADELIC- FUNKADELIC LP (four men with beards, usa)

18.98usd/13.78gbp/13.89eur/1797jpy (approx)
*shop favorite restocked… The 1970 debut from Detroit's nastiest, most shredding progenitors of funk-rock. Arising from the ashes of George Clinton's Plainfield, New Jersey led R&B group, The Parliaments, Funkadelic formed in the late '60s and, in addition to Clinton, included the blazing guitar of Eddie Hazel, organist Mickey Atkins, rhythm guitarist Tawl Ross, and drummer Tiki Fulwood. Though firmly rooted in funk and soul, Funkadelic incorporates a dark psychedelic element, influenced by Hendrix and Sly Stone, to create a sound that was unparalleled at the time and since. Sampled by everyone from DJ Shadow to Ice Cube, De La Soul, and the Beastie Boys, Funkadelic still sounds fresh today and is the first solid example of George Clinton's eccentric genius.
FUNKADELIC- MAGGOT BRAIN LP (four men with beards, usa)

18.98usd/13.78gbp/13.89eur/1797jpy (approx)
*shop favorite restocked… 1971's Maggot Brain is Funkadelic's all-out masterpiece. Absolutely no one working in soul and funk at the time had the scope, vision, and, let's be honest, sheer lunacy to pull off the kind of record that George Clinton and his collaborators have made here. Eccentric funk jams are bookended by two of the heaviest tracks ('Maggot Brain' and 'Wars Of Armageddon') ever committed to tape. The title track, and album opener, is nothing short of mind-blowing, Eddie Hazel's guitar is a revolution brought on by Clinton, who supposedly told him to 'play like your momma just died.' An essential classic and the deepest album to come out of the Parliament-Funkadelic camp.
RAP AND HIP-HOP
---
DANGER MOUSE & JAY-Z- GREY ALBUM 2LP (white label, uk)

27.98usd/19.30gbp/20.48eur/2649jpy (approx)
*in stock for the first time… notorious and controversial mash-up album featuring danger mouse using 'the white album' to remix Jigga's "the black album'.
LAIDBACK LUKE & A-TRACK- SHAKE IT DOWN 12" (fools gold, usa)
11.98usd/13.09gbp/8.77eur/1134jpy (approx)
*Thanks to his thumping drum loops, epic breakdowns and keen ear for hooks, Laidback Luke has become THE club remixer of the moment, pushing a unique strain of hybrid house music on unsuspecting crowds around the world. A-Trak hardly needs any introduction, having spent over a decade growing from teenage turntablist to savvy rap maven to a well-respected electronic producer in his own right. With these two talents involved, it should come as no surprise that "Shake It Down," their first-ever collaboration, is an undeniable SMASH, melding Luke's tech-y big room sonics with a swagger that's undeniably Fool's Gold. The song's massive kicks, ping-ponging synth lines and irresistible vocal drops ("Shake it down...just bang it...shake it down...") have already been rocking clubs around the world as a pre-release secret weapon, popping up in sets by everyone from Sinden and Diplo to Erol Alkan and Tiga. Even mainstream techno tastemaker Pete Tong got on early, naming "Shake It Down" his essential pick of the week in early November and rinsing it constantly on BBC radio. The limited-edition vinyl release comes backed by a jacking, track-y remix from legendary Chicago "house gangster" DJ Sneak. Upon hearing it Luke exclaimed "this reminds me of why I got into house music!" and you're sure to agree. The bold comic-book inspired sleeve by Fool's Gold art director Dust La Rock rounds out the package. Pick it up now and SHAKE IT DOWN!
DIPLO X SANTOGOLD- TOP RANKING CD (mad decent, usa)
14.98usd/10.33gbp/10.96eur/1418jpy (approx)
*limited reprint with different cover… three exclusive santogold tracks, plus guest spots from amanda blank, kid cudi, mark ronson, etc. remixes from dDiplo, xxxchange, switch, radioclit, mumdance, etc. dancehall dubplates from cutty ranks, tony matterhorn, turbulence, etc.
SOUTH RAKKAS CREW- MAD AGAIN 12" (mad decent, usa)
11.98usd/13.09gbp/8.77eur/1134jpy (approx)
*The biggest track from South Rakkas' Mix Up LP (great record, by the way) gets a phat reworking for the label Mad Decent label complete with hot artwork to boot. Mixes come from Jokers Of The Scene, Boy 8 Bit, Fake Blood and Drop The Lime plus the previously unreleased acapella too. Bass-heavy party action par excellence!
BOY 8 BIT- THE SUSPENSE IS KILLING ME 12" (mad decent, usa)
9.98usd/6.89gbp/7.31eur/945jpy (approx)
*New Mad Decent signing David Morris has gained a certain amount of notoriety for having remixed Burial's 'Archangel', but this EP is all about his own, original work, which sounds like a Commodore 64-powered Mr. Oizo at the beginning of 'The Suspense Is Killing Me', which is surely to be regarded as a good thing. 'Bulbs Burn Out' is more immediately in tried and tested Mad Decent terrain beat-wise, albeit with some pretty wacky pseudo-trance midi synth action thrown in. 'The Cricket Scores' is similarly tuneful, with an alluringly ridiculous low-end synth buzzing about in a languid yet rather melodic fashion. Finally, Drop The Lime rounds the EP off with some big old sub bass plunges that are just about perverse enough to escape the tag 'zeitgeisty'.
V/A- HOLLERTRONIX #9 12" (mad decent, usa)
11.98usd/13.09gbp/8.77eur/1134jpy (approx)
*shop favorite restocked… Angolan takeover! The penultimate volume in the Holler saga has a Kuduro slant and features remixes from Portugal's Kuduro kingpins Buraka Som Sistema, Angola's DJ Znobia, Radioclit and, of course, the dino-man. Buraka's remix of Skream's "Blipstream" and "rewire" of Missy Elliot's "Work It" hit the mark spot-on, but it's their 6+ minute collab with Diplo on "Um Milhao" that's gonna be crushin' heads. (Love the super extendo intro, and Weezy just sounds dope over the fast-paced Kuduro beat.) Znobia flips Switch's "A Bit Patchy" and Jr. Reid's "One Blood" into the party break "Patchy Luanda," and Radioclit come strong with their tasteful and bumping Fischerspooner remix, "Africa Emerge."
HOUSE, TECHNO AND DISCO
---
INTERNATIONAL MUSIC SYSTEM/PATRICIA HARRIS- HEAVEN IS/DANCING THERAPY 12" (white label, usa)
9.98usd/6.89gbp/7.31eur/945jpy (approx)
*A look back to the mid-80s with this double A side of two absolute classics: International Music System - Dancing Therapy and Patricia Harris - Heaven Is... (In The Back Seat Of My Cadillac), These two tracks were a huge influenced the house sound of Chicago.
KENNY DIXON JR.- YESTERDAYS 12" (white label, uk)
15.98usd/11.02gbp/11.70eur/1513jpy (approx)
*limited uk repress of this much sought after moodymann ep, originally out on the soul city label in 1996, the Soul Sounds ep is prime early KDJ, when he looped up old disco records over bumpty house beats. still setting the pace....
ABE DUQUE- DON'T BE SO MEAN 4 12" (abe duque, usa)
9.98usd/6.89gbp/7.31eur/945jpy (approx)
*dream team of Abe Duque and Detroit legend Blake Baxter resulting in three dynamite tracks that hit uncharted territory. A I Wanna Go Back B1 Bring the Noize B2 Wake Up. killer.
U-ROY & FRANCOIS K- ROOTSMAN 10" (deep space, usa)
9.98usd/6.89gbp/7.31eur/945jpy (approx)
*Jamaican dub meets electronic & techno on the sub-bass offshoot of Wave Music. This 10" shows a connection between the 90s & 00s school of dub and the original roots sound, combining shrill horns and echoing piano play alongside a driving back beat, complete with Francios K's deft hand.
BEAT PHARMACY- HERE TO GO REMIX 10" (deep space, usa)
9.98usd/6.89gbp/7.31eur/945jpy (approx)
*Pulling together his various passions through strands of dub, minimal-tech, jazz, afrobeat and hardboiled rhythmical remedies, Johannesburg-born Beat Pharmacy (aka Brendon Moeller) has delivered a 10" that draws on the talents of a members list that has included Paul St. Hilaire, Todd Simon and Shigeru Tanabu, with new cuts 'Here To Go' and 'Floating'. The sound of horizontal-dub drifting into your consciousness at midnight (or something!), Beat Pharmacy are deeply indebted to the genius of Basic Channel - straddling the line where synths, dub, electronica and tech all serendipitously meet. Light and airy without becoming sleight.
GENE HUNT- PLAY THAT SONG 12" (interstellar recordings, usa)
9.98usd/6.89gbp/7.31eur/945jpy (approx)
*missed this one the first go 'round, but now it's back in print... a huge Chicago house name delivers a powerful punch with this twelve inch full of throbbing bass, funky percussion, & soulful piano, that offers the real essence of a proper Chicago deep house Record!
DOT WIGGIN- T-REX 12" (new kanada, canada)
9.98usd/6.89gbp/7.31eur/945jpy (approx)
*New Kanada is very proud to present the deep, hypnotic "T-Rex" track by Dot Wiggin. This analogue killer delves deep into the spaces in between.... with equal nods to Perlon, Lee Perry, and Baby Ford - this 10 minute epic flexes the subs on very late-night dance floors. Dot Wiggin was a short-lived yet fruitful collaboration between Todd Fox and Sandro Perri (Polmo Polpo) in 1999. With nothing more than a moog, guitar, drum machine and echoplex between them, they produced 6 tracks of their own unique house music before Todd Fox tragically drowned in 1999.
Their sound was a Basic Channel-inspired squish filtered through the emotional landscape of "Electric Warrior"-era T-Rex. Their tracks were originally produced as skeletons for future live performances, cut to cassette tape and abandoned as reference mixes. 4 of these 6 were posthumously released on Perri's Audi Sensa label in 2000, but "T-Rex" has remained unreleased until now. Two remixes of this special track come courtesy of Jeff Milligan (Revolver, Cynsoure, Background) and Adam Marshall (Cynosure, Thema). Jeff's remix strips everything down to the bone to create a remix that is made for those who can work the third turntable - pure surgical funk! Adam's mix takes the sound into tight and precise Pokerflat territory where basslines punch and the hihats sizzle. Put any track of this EP on a loud system, and watch the subs throb!
MURR/MOOD EDIT- TWO EXERCISES 12" (new kanada, canada)
9.98usd/6.89gbp/7.31eur/945jpy (approx)
*New Kanada enters the year of darkness with two cuts of techno that go straight for the throat. Raw house music for mixers, jackers, and people of ill repute everywhere. Side A features a slamming Murr remix of "Stay," track by Adam Marshall. Murr's original Moog bassline gets jacked into a DJ-friendly mix weapon of the highest calibre. 10+ minutes of erratic hats, swung snares and some weird noises that would do Octave One proud. Side B is a homage to our favourite analog mixer of days gone by - the Numark DM1950. Mood Edit embraces the chaos of Chicago house, and the class of New York City in this long playing dub tool that will be sure to evoke fear in the legs - and passion somewhere inbetween. Complete with off kilter bassline, counterpoint bump, and a long deep mix for the heads.
AKOYA AFROBEAT ENSEMBLE- FELA DEY 12" (tip of the iceberg, usa)
9.98usd/6.89gbp/7.31eur/945jpy (approx)
*killer Fela Kuti styled afro funk with all the right infredients; massive horns, call and responce vocals and nice rhythm guitars… Fela Dey is a long-rolling number that would certainly worth the use of the master's name in the title -- a groove that builds at the start with some vamping horn parts, then really stretches out in a massive groove that layers riffing guitar, skittish percussion, and great call-response vocals into the mix! "Wahala" is a bit mellower, but in a really great way -- one that slinks into the groove nicely, and which sets the stage for some compelling vocals. –dusty groove
FRANCOIS K- TIME & SPACE 12" (wave music, usa)
9.98usd/6.89gbp/7.31eur/945jpy (approx)
*Electro-house stormer with bubbly synths and percussive backbone. Also has techier The Zone on the B-side.
A HUNDRED BIRDS- JAGUAR 12" (wave music, usa)
9.98usd/6.89gbp/7.31eur/945jpy (approx)
*This is the third Wave Music release by Osaka-based string ensemble A Hundred Birds led by producer/conductor Yoku (after Batonga Georgia). A Hundred Birds' version of Jaguar was one of the most highly anticipated Wave singles for two main reasons: the original by DJ Rolando on Underground Resistance is one of the biggest underground records of the decade- it is loved by fans of house, techno, disco and electronic music alike -- an instant, timeless classic! Secondly, as many already know, A Hundred Bird's version is entirely LIVE featuring beautiful strings, guitars, keys, drums, bass and percussion - note for note, like the original and lifted yet into a further dimension for the world to experience and dance to all over again. The DJ tools and alternate mixes will work great for hard working jocks and the bonus cut, So Eye On, a true classic disco sounding tune, makes this a package that we're very pleased and excited to be passing on to everyone who loves to DANCE.
PETE HELLER- TIMEWARP 12" (wave music, usa)
9.98usd/6.89gbp/7.31eur/945jpy (approx)
*Pete Heller's second release from his UK label PHELA, finds a new home! When Francois K. dropped this into his Deep Space sets, both Francois and A&R man Rob Sperte instantly fell in love with it. They immediately licensed it for Wave Music and enlisted Brendon Moeller (aka Beat Pharmacy) for exclusive U.S. remixes. "Timewarp" has a memorable, instantly classic vibe due to Pete's cinematic and visualistic approach to sounds, creating a strong abstract atmosphere and a moving dancefloor vibe. First comes Pete's original mix, featuring a Fingers Inc & Chicago house stylin' bassline and wildly jazzed spaced out keys. Those two elements alone carry the track, but the big pumping beats and Pete's ace mix moves make this track a peak and a chart topper. The original dub version appears as well. A true dub in every way, keeping with the vibe of the original with tripped out effects and added mix moves that fans of Chicken Lips and the legendary Larry Levan will pant for. On Beat Pharmacy's remix, Brendon Moeller uses his trademark filtered analogue synths and dub influenced skills to re-shape the journey. Layers of sounds with wicked filtering techniques add more of a psychedelic vibe. It could be the housiest mix we've heard from Brendon yet. This is a great remix for house heads who are into Timewriter or Aril Brihka.
FLOPPY SOUNDS- MELODY ATTACK 12" (wavetec, usa)
9.98usd/6.89gbp/7.31eur/945jpy (approx)
*Floppy Sounds has been one of Wave Music's stable artists for years. In a sense, he has become a bit of an icon with a potent and inimitable style, a sound that has been heard on NRK, Junior Boy's Own, React and EMI. The man behind the beat, producer Rob Rives, dedicated a long time in the studio mastering his craft. The result is distinct and bound to blow your mind out of this world. His past outcomes have been on the diverse end, from deep house to techno all with a full barrage of psychedelic sound effects and twisted noises. The title song Melody Attack is a complex piece, with many syncopated sounds playing off of one another. For his Floppy Sounds guise, the track goes much more melodic than his past production, with acid pads and bubbling synths creating boundless dancefloor energy. Rob has taken this somewhere slightly left field. Great percussion loop interplay is a highlight aspect of "Attack"this is truly a first for the tech-house genre. It's nasty, yet beautiful. Counter Attack goes on a more lo-fi sounding, minimal techno journey. You'll get what Rives was getting at: a hypnotic groove, percolating FX and a steady progression; a journey through late-night corridors when you know there's no turning back. Dark sirens and crisp, electronic hi-hat pulses create a sinister, electro-tech vibe that must be heard to know that Floppy Sounds has taken dance music to a brave new level.
V/A- SUPER DISCO BRAKES VOL 9 LP (paul winley, usa)
15.98usd/11.02gbp/11.70eur/1513jpy (approx)
*Another killer comp and a must have item for B-Boys and funky selectors! Digitally remastered, edited and extended by world renowned DJs and producers. Featuring never released version of 'My Love Spream' (Timmy's B Boy Mix), a definite floor oriented cut with extended break, and a very obscure record that doesn't surface often. 'Flash' is also an ultra-rare cut, while 'Snake Hip' is a sought-after buried treasure Japanese jazz / funk track from the 70's. Also includes 'Rain Rain Go Away' (Extended mix), 'Dance Girl' and 'Maranatha', and arguably these contemporary edits sound better now than the original versions.
GIFT CERTIFICATES
---
gift certificates are always available in any denomination and come in a envelope ready to be stocking stuffed, slipped into pockets or dispensed in any way you see fit. they can be paid for in cash, credit card (visa, master card or discover) or paypal in person, phoned in or via email. gift certificates not paid for in person can either be mailed to you, or we can keep it in shop if the recipient plans to use it for mail-order.
ADDRESS
---
tequila sunrise records
525 w. girard avenue
(btwn 5th and 6th streets)
philadelphia, pa 19122
SUBWAY: blue or orange line to girard ave TROLLY: 15 to 5th street BUS: 57 to girard/3rd-4th st; 47 to girard/7th-8th st.
MAP
t/us: 1215 965 9616
t/uk: 0203 004 8357
e:
ajv@tequilasunriserecords.com
u:
www.tequilasunriserecords.com
m:
www.myspace.com/tequilasunriserecords
b:
www. tequilasunriserecordshop.blogspot.com
f:
www.facebook.com/home.php?#/profile.php?id=1447421864&ref=profile
g:
tequila sunrise records/gemm
HOURS
---
monday: closed
tuesday: 12:00-6:00pm/est
Wednesday: 12:00-6:00pm/est
thursday: 12:00-7:00pm/est
friday: 12:00-7:00pm/est
saturday: 12:00-6:00pm/est
sunday: 12:00-6:00pm/est
---