NEW ARRIVALS AND RESTOCKS
FRIDAY, JANUARY 9
---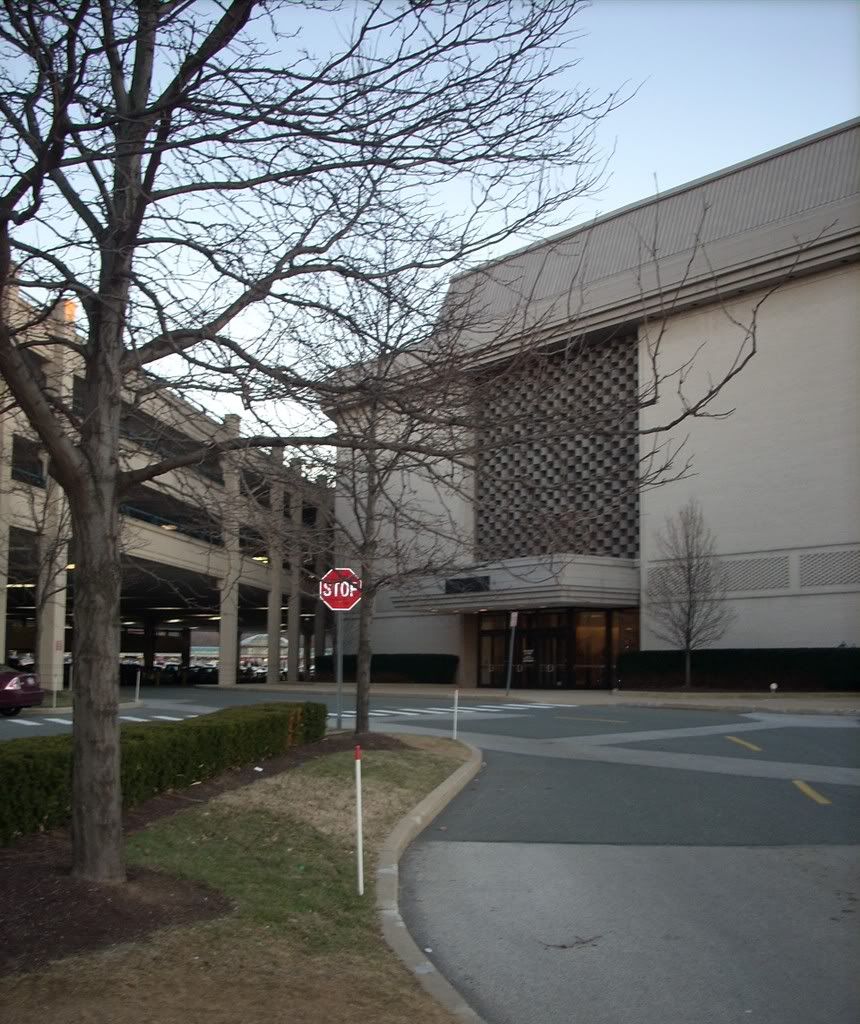 thanks for looking.
ahhh, january! winter is creeping in for real now… it's cold, windy, grey and wet (and fwiw, the 2009 farmers almanac sez we're in for a wet one this year)… what better time to catch up on some old favorites (or possible future favorites)? grab some food and drink (and possibly some company) and warm yr ears to these sounds… in shop for the first time is the secret museum of mankind series on yazoo (we had these in the 'play pile' for the better part of my tenure at the phila rec ex, and they were always an essential 'go to'… always was and always will be a favorite 'round these parts too!); more sun ra vinyl restocks (cosmic tones for mental therapy is back inthehouse!!!), new ra discs on art yard (!); tons of new and restocked global sounds from ekosound (the colab label between ekostar and soundway from a few years back), savanahphone, sublime frequencies and em (!)… and a solid grip of dubbed out techno from the echspace/fortune8/sons of the dragon crowd… killer stuff that is not to be missed!!! come on by and check 'em out!
gracias
anthony vogdes
as always, many of these titles are in very limited quantity, so if you're interested in anything listed below and can't make it to the shop you can make a purchase via paypal or over the phone with a credit card and pick them up later or have them shipped (see more information below). i will no longer hold records. sorry.
prices are subject to change without notice.
prices do not include shipping and handling. for those of you shipping within the continental united states I offer a 5.00usd flat shipping rate for any amount of records and/or compact discs. shipping cost for international orders are calculated on an order by order basis. payments for orders can be made via
paypal
or with a credit card by telephone between 12-6pm/est.
i also offer bike messanger service via timecycle couriers. for the low cost of 10.00usd i can deliver any amount of records and/or cds you wish to purchase to your center city philadelphia location (this includes some parts of south, west and north philadelphia) within two hours (and for those of you who need your records even faster, we also offer 'rush' service for the low flat rate of 20.00usd for any amount of records/cds delivered to you within one hour). of course, we are still more than happy to ship records via the usps within philadelphia. as with the international shipments, orders placed before 5pm/est will ship out that evening and should reach their destination by the following day.
PICKS OF THE WEEK
---
V/A- THE SECRET MUSEUM OF MANKIND VOL. 1: ETHNIC MUSIC CLASSICS 1925-48 CD (yazoo, usa)
17.98usd/11.72gbp/13.09eur/1637jpy (approx)
*1995 release in stock for the first time… Compiled here are many of the greatest performances of world and ethnic music ever recorded. This volume represents a trip around the world, stopping at each port to sample one of that country's finest recordings of its indigenous music. Each of these recordings was captured at a period during the golden age of recording when traditional styles were at their peak of power and emotion. Included inside are extensive notes and beautiful period photographs that work together with the music to communicate an exciting sense of discovery." "One of the most consistently rewarding world music compilations in years, the cuts range from Macedonian fiddle jaunts to Puerto Rican Christmas tunes, from Abyssinian religious chants to ominous Japanese court music. The instruments include Ukrainian sleigh bells, Sardinian triple pipes, Vietnamese moon lutes and Ethiopian one- string violins...a profound artistry lurks beneath the alien vernaculars. --Village Voice; Vol. 1 contains music from Nigeria, Sardinia, Russia, Ceylon, Rajahstan, Cuba, Rumania, Vietnam, Macedonia, Morocco, and more. Includes a 15-page booklet with liner notes on each track and photos.
V/A- THE SECRET MUSEUM OF MANKIND VOL. 2: ETHNIC MUSIC CLASSICS 1925-48 CD (yazoo, usa)
17.98usd/11.72gbp/13.09eur/1637jpy (approx)
*1995 release in stock for the first time… Early 20th century recordings from Bulgaria, Puerto Rico, India, Mozambique, Ukraine, Trinidad, Kazakhstan, Ceylon, Tibet and elsewhere, compiled by archivist Pat Conte. Contains some of the most simply beautiful performances you'll ever hear ... the material here is almost entirely unself-conscious, culturally uncompromised and solely concerned with being the best version of itself that it can be ... this album is designed to dazzle and delight. --Vibes; Includes a 15-page booklet with liner notes on each track and photos.
V/A- THE SECRET MUSEUM OF MANKIND VOL. 3: ETHNIC MUSIC CLASSICS 1925-48 CD (yazoo, usa)
17.98usd/11.72gbp/13.09eur/1637jpy (approx)
*1996 release in stock for the first time… No world music fan should be without these packages which are full of unadulterated, pre-Westernized exotic delights. --Jazz Times; A punch-drunk medley of everything from Chinese zither to Spanish bagpipes to Indian seven-string violin to Laotian mouth organ. --Commercial Appeal. Includes a 15-page booklet with liner notes on each track and photos.
V/A- THE SECRET MUSEUM OF MANKIND VOL. 4: ETHNIC MUSIC CLASSICS 1925-48 CD (yazoo, usa)
17.98usd/11.72gbp/13.09eur/1637jpy (approx)
*1997 release in stock for the first time… Music from Sweden, Bolivia, Crete, Italy, Madagascar, Pakistan, Kuwait, Albania, Serbia, Hungary and more. Some of the most intense musical experiences available come from outside the Western musical sphere, and from a time of our ancestors ... one of the most fascinating world music series ... something akin to a revelation. --Jazz Times; Includes a 15-page booklet with liner notes on each track and photos.
V/A- THE SECRET MUSEUM OF MANKIND VOL. 5: ETHNIC MUSIC CLASSICS 1925-48 CD (yazoo, usa)
17.98usd/11.72gbp/13.09eur/1637jpy (approx)
*1998 release in stock for the first time… Music from Peru, Rhodesia, Martinique, Sardinia, Armenia, Syria, Finland, Mississippi and more. The most captivating repository of exotica ... this compilation is a window into a distant past, resuscitating vintage forgotten recordings... like an overwhelming musical atlas. --Toronto Now; Includes a 15-page booklet with notes on each track and photos.
PUNK AND POST PUNK
---
WAVVES- WAVVES LP (woodsist, usa)
15.98usd/10.41gbp/11.63eur/1454jpy (approx)
*shop favorite restocked… As of today, it's officially crispy in New York, so we are seeking one last summer solace with the California crust-pop of San Diego's Wavves. As you might expect from a SoCal band named after ocean motion, this shit sounds like a living version of Thrilla Gorilla & Da' Boys. As you might not expect, it is made by one kid named Nathan who has a classic rap blog called Ghost Ramp. Wavves has a follow-up coming in 2009 on De Stijl which will include 'So Bored' and 'Wavves' which is also ridiculously great and streaming on his MySpace. --The Fader
JAZZ
---
SUN RA & HIS INTERGALACTIC MYTH SCIENCE SOLAR ARKESTRA- SLEEPING BEAUTY CD (art yard, uk)
18.98usd/12.37gbp/13.82eur/1728jpy (approx)
*shop favorite in stock on cd for the first time… Originally released on Saturn Records in 1979, both Sleeping Beauty and On Jupiter are studio recordings by the large Ra ensemble (including electric guitar and electric bass) and, for the most part, feature the first recordings of the titles included on them (though most were played live a few months earlier). These two releases belong together, since they were recorded and released in close proximity and are both long, groove-based, pieces that range from proto-disco to relaxed groove-driven pieces in which electric piano, guitar and bass function as a ground on which a parade of events drift in and out; Sleeping Beauty is a chaotic, swirling masterpiece with lots of effects added to the instruments and an interesting mix.
SUN RA & HIS INTERGALACTIC MYTH SCIENCE SOLAR ARKESTRA- ON JUPITER CD (art yard, uk)
18.98usd/12.37gbp/13.82eur/1728jpy (approx)
*shop favorite in stock on cd for the first time… Originally issued as El Saturn 101679, recorded on 10/16/79, never reissued before in any form (before Artyard's prior LP edition in 2005). On Jupiter uses more than the usual amount of post recording processing and mixing, nudging up to the jazz-rock/disco music of its time, but not getting too close. These are still eccentric, expanded, lurching musical beasts. And it's nice to hear the oboe and bassoon -- so often lost on the live concert mixes -- so prominent here. The playing is great, as ever. This release along with Sleeping Beauty are two of the more accessible Ra releases and mark a rare experiment in quasi popularity by the band. They are both also, at present, collectors' items.
SUN RA- LANQUIDITY LP (philly jazz, usa)
14.98usd/9.76gbp/10.91eur/1363jpy (approx)
*shop favorite restocked… Tracklisting: Lanquidity, Where Pathways Meet, That's How I Feel, Twin Stars of Thence, There are other Worlds (They have not Told You of). Recorded at Blank Tapes Studio, New York, 7/17/1978. The album was originally on the 'micro-label' Philly Jazz, owned by a Philadelphia recording engineer who knew Sun Ra from his live performances on University of Pennsylvania's WXPN. The album has become a much in demand rarity among the ranks of acid jazz DJs throughout the world.
SUN RA- ANGELS AND DEMONS AT PLAY LP (saturn, usa)
14.98usd/10.20gbp/10.72eur/1357jpy (approx)
*shop favorite restocked… Recorded between between 1963 and 1967. Tracklisting: Tiny Pyramids, Between Two Worlds, Music from the World Tomorrow, Angels and Demons at Play, Urnack, Medicine for a Nightmare, A Call for All Demons, Demon's Lullaby.
SUN RA & HIS MYTH SCIENCE ARKESTRA- COSMIC TONES FOR MENTAL THERAPY LP (saturn, usa)
14.98usd/10.20gbp/10.72eur/1357jpy (approx)
*shop favorite restocked… Tracklisting: And Otherness, Thither and Yon, Adventure-Equation, Moon Dance, Voice of Space. The first two pieces were recorded by Tommy Hunter at the Choreographers' Workshop, New York City, 1963. The last three were recorded at the Tip Top Club, Brooklyn, 1963. 'Moon Dance' was recorded at a joint in Brooklyn called the Tip Top Club, where Hunter was playing in Sarah McLawler's organ trio. Sun Ra and company came in at 10 AM and played for several hours. I suspect that 'Adventure-Equation' and 'Voice of Space' were also recorded at the Tip Top. Ra is not known to have had access to a Hammond organ elsewhere, and although the recording quality is a little better on these pieces, the tapes are still mono, Hunter may have moved his microphones around, and the echo would cover up some of the faults anyway. Note the background talking on 'Moon Dance' and how it carries over into the beginning of 'Voice of Space'. Note whispers at beginning of 'Adventure-Equation'. Note the phone ringing around 4:00 and 7:50 into 'Adventure-Equation'.
SUN RA- ATLANTIS LP (saturn, usa)
14.98usd/10.20gbp/10.72eur/1357jpy (approx)
*shop favorite restocked… Rehearsal, possibly at Sun Studios, New York 1967-1969. Tracklisting: Mu, Lemuria, Yucatan, Yucatan, Bimini, Atlantis.
SUN RA- PLANET EARTH LP (saturn, usa)
14.98usd/10.20gbp/10.72eur/1357jpy (approx)
*shop favorite restocked… Featuring: "Cluster of Galaxies", "Ankh", "Solar Drums", "The Outer Heavens", "Infinity of the Universe", "Lights on a Satellite", "Kosmos In Blue".
GLOBAL SOUNDS
---
AWA BAND- BABABATTEUR FEAT. TONY ALLEN 12" (ekosound, uk)
11.98usd/7.81gbp/8.72eur/1090jpy (approx)
*The Awa Band return after some time out to follow the success of their last single 'Timba', remixed to great effect on Defected a few years ago. This time they feature the legendary Tony Allen on drums. He needs little introduction these days but for those of you who don't know he was the drummer and band Leader of Fela Kuti's Africa 70 band that ruled Nigeria for the whole of the 70's. 'Bababatteur' is a tribute to Tony himself: the band features Dele Sosimi on Keyboards (Ex Fela) and Barbara Snow on Vocals. As well as the English version there is a French mix, Tony being a Parisian resident these days. Add Will Quantic on the mix and we end up with a nice Afro-Groover for the coming Summer months.
ORLANDO JULIUS & HIS AFRO SOUNDERS- ORLANDO'S AFRO IDEAS: 1969-1972 CD (ekosound, uk)
18.98usd/12.37gbp/13.82eur/1728jpy (approx)
*Ekosound is a collaboration between Soundway (Ghana Soundz) and Ekostar (Nu-Afrobeat Experience) records. Run by Kayode Samuel (Ekostar) and Miles Cleret (Soundway) it aims to present some of the great Nigerian recordings from the late Sixties to the present day. The musical heritage of Nigeria is a large area that holds many jewels from Afro-beat to Highlife, unknown outside of cities like Lagos, Ibadan, Onitsha and Benin City. Ekosound hopes to put the record straight by representing some of the country's most respected musical figures such as Orlando Julius, Victor Uwaifo and Tunji Oyelana. Orlando Julius was one of the originators of Afro-beat in Nigeria and was one of the main contemporaries of the legendary Fela Kuti from the mid sixties onwards. He has become known outside of Nigeria since his early material was re-issued on Strut records. The style of the Afro-Sounders is a fusion of Highlife, Jazz, Funk, and traditional Yoruba culture from the west of Nigeria. Here we present the recordings Orlando made between the period of 1969-72, a period when some of the funkiest sounds emanated from not only the USA but also Africa. Driving powerful rhythms and stunning sax solos from Orlando himself, combined with elements of not only Yoruba culture but James Brown-style stand-up-and-be-counted mentality made these recordings a revolutionary and unique force at the time in Africa. Apart from Alo Mi Alo this is the first time these tracks have been commercially available outside of Africa, and the first time they have been re-issued since the ultra-rare original records were pressed in small quantities over thirty years ago.
MANTECA- RITMO Y SABOR LP (em, japan)
24.98usd/16.28gbp/18.19eur/2274jpy (approx)
*shop favorite restocked… Born and raised in Cuba, Lazaro Pla was a master "bongosero" known world-wide as Manteca. This vinyl reissue of Ritmo y Sabor, a mid-'70s rarity, features 35 minutes of percussion madness that will please any and all interested in pure, deep Latin music. Heavy, relentless yet limber bass-driven grooves are the order of the day, featuring Manteca's percussive extrapolations as well as the irresistible contributions of Nelson 'El Flaco' Pardon on timbales and Carlos 'Potato' Valdez on congas. Manteca was a featured performer with pianist Ernesto Lecuona, acknowledged as Cuba's greatest composer; Manteca's dazzling work can be found on recordings with Lecuona's Cuban Boys, as well as sideman work with other Cuban combos. His recorded output as leader and featured soloist is limited, however, so this LP, with its no-nonsense old-school rootsy production is a blessing, a chance to hear the master in full flight. Two vinyl sides of Afro-Cuban funk paradise from renowned legend Manteca!
V/A- ÀWON OJÍSÉ OLORUN: POPULAR MUSIC IN YORUBALAND 1931-1952 CD (savannahphone, uk)
13.98usd/16.28gbp/18.19eur/2274jpy (approx)
*shop favorite restocked… limited pressing of 925 copies. A fantastic label, their first release highlights the many sounds from Yorubaland from the '30s to the early '50s. Yorubaland is a huge area of tribal land covering western Nigeria. The songs on this CD give a strong hint of the music to come from this rich and diverse nation. CD comes packed with historical data and photography.
V/A- DELTA DANDIES: DANCE BANDS IN NIGERIA 1936-1941 CD (savannahphone, uk)
13.98usd/16.28gbp/18.19eur/2274jpy (approx)
*shop favorite restocked… limited pressing of 450 copies. Precious, magical glimpses of a buried tradition, already a century old by this time, when the orchestras typically supplemented guitars, mandolins and percussion with fifes and whatever could stand in for brass. No Fela, no high life without this joyful, open, fertile music, devotedly recovered and handsomely presented again by Savannaphone, with full translations, on a death-defying budget. Ambrose Campbell in the house!
V/A- I REMEMBER SYRIA 2CD (sublime frequencies, usa)
18.98usd/12.37gbp/13.82eur/1728jpy (approx)
*shop favorite restocked… A jaw-dropping expose of music, news, interviews and field recordings from one of the least-known quarters of the Arab world. The country of Syria has been politically and culturally exiled for decades by the western media leaving little known of its rich heritage of art, music and culture. Recorded and surgically-assembled by Mark Gergis from two trips to Syria in 1998 and 2000, disc one of this 2-CD set features recordings made in Damascus and is a virtual documentary of sound from the legendary Capital including street scenes, a wedding, a mosque interior, spontaneous live music and interviews with citizens, radio broadcasts, a song about Saddam Hussein, and the mystery of an underground city called 'Kazib'. Disc two extends to Greater Syria with the same approach capturing live musicians, political opinions, radio excerpts, an interview with an anonymous homosexual, and unique sound documents from this small but highly-influential corner of the Middle East.
V/A- CAMBODIAN CASSETTE ARCHIVES: KHMER FOLK & POP MUSIC VOL. 1 CD (sublime frequencies, usa)
16.98usd/11.07gbp/12.36eur/1546jpy (approx)
*shop favorite restocked… An unbelievable collection of dynamic Cambodian music recorded between the 1960s and the 1990s, both in Cambodia and in the United States. A truly Khmer blend of folk and pop stylings -- Cha-Cha Psychedelia, Phase-shifting Rock, sultry circle dance standards, pulsing Cambodian new wave, haunted ballads, musical comedy sketches, Easy-Listening numbers and raw instrumental grooves presented in an eclectic variety of production techniques. Male and female vocalists share the spotlight, embellished by roller rink organ solos, raunchy guitar leads and MIDI defying synthesizers. Culled from over 150 ageing cassettes found at the Asian Branch of the Oakland Public Library in California, these recordings showcase a pre and post holocaust Cambodian musical lineage that can't be ignored.
V/A- STREETS OF LHASA CD (sublime frequencies, usa)
16.98usd/11.07gbp/12.36eur/1546jpy (approx)
*shop favorite restocked… Streets of Lhasa lifts us to the high plateau of Tibet where anonymous street balladeers sell folk songs for a living and ghostly voices drift in an ambience of time forgotten. Children, birds, trains, prayers and a traditional temple activity called 'bian jing' (where monks discourse about scripture and punctuate their points by clapping loudly) provide the backdrop for this disc with the folk music of the street taking center stage. These enterprising musicians sing passionate songs and play instruments like the 'Erhu' and the 'San Xian'. The recordings are as clear as the strings of these banjo and violin-like instruments scathed by leather fingers of the high, thin air. Tibet has been under Chinese control for nearly half a century and their leader, The Dalai Lama, resides in exile to the south in Dharamsala India. Buddhism remains of primary importance here and chants of song and prayer are heard throughout the plateau. This ornamental carnival of sound was recorded by Zhang Jian (of the Beijing-based sound collective 'fm3') on the streets of Lhasa, ZhaDa and Shigatse in August 2003. Liner notes written by Steve Barker (ON THE WIRE/BBC).
V/A- HARMIKA YAB-YUM: FOLK SOUNDS FROM NEPAL CD (sublime frequencies, usa)
16.98usd/11.07gbp/12.36eur/1546jpy (approx)
*shop favorite restocked… Harmika Yab Yum is a divine blend of Radio excerpts and field recordings from Nepal compiled by Robert Millis. This exciting mosaic snares among other oddities, a 'King Cobra' snake charmer, the sounds of slaughtering buffaloes and guns firing amidst a Durga Puja festival, dreamy folk music, Sarangi and Harmonium players seeping in from unknown radio signals, pounding drums, praying monks, child choruses, street sermons, loudspeaker promotionals, and quiet footsteps at the top of the world. Millis has produced many curious audio works as a member of the group Climax Golden Twins and this collection of Himalayan ephemera captures the timeless beauty of the world's highest Kingdom, land of the rhododendron, the Kumari (a 'living goddess'), and the legendary 'Yeti'. (Recorded in Kathmandu, Pokhara, Gorkha, and other undisclosed locales in 1996).
V/A- ETHNIC MINORITY MUSIC OF NORTHEAST CAMBODIA CD (sublime frequencies, usa)
16.98usd/11.07gbp/12.36eur/1546jpy (approx)
*shop favorite restocked… For the first time ever from this part of the world, here is a recording that documents the ceremonial animist music from the mysterious tribal villages of Northeast Cambodia. The Tampoans, Krungs, Kavets, Braos, and Jaraîs of Ratanakiri Province and the Phnongs in Mondolkiri Province have been living amidst each other in this region for centuries, preserving and expanding their unique cultural heritage, sometimes at peace and other times in conflict with one another or with foreign invaders. The music includes hypnotic gong ensembles, guitar ballads, bamboo flute and unique local instrumentation such as the gungteng (a 10-string instrument comprised of a bamboo tube holding 10 metallic strings with a dried gourd as resonator) and the mum (a unique one-string Krung instrument bowed with a bamboo using the mouth as a resonator, attached by a string between the instrument and the mouth). The superb singing styles and vocals present throughout are absolutely mesmerizing. These tracks sound like nothing you've heard before, all magnificently documented, transporting the listener into the heart of each performance. Recorded on location by Laurent Jenneau over a 2-year period from 2003-2005 with his revealing liner notes and a detailed tracklist included within.
V/A- RADIO ALGERIA CD (sublime frequencies, usa)
16.98usd/11.07gbp/12.36eur/1546jpy (approx)
*shop favorite restocked… Radio Algeria is a multi-dimensional assembly of audio culture from the Mediterranean coast to the undefined border areas of the Sahara Desert and beyond. This is perhaps the most diverse collection of the Algerian listening experience ever presented featuring raw Berber folk, modern Arabic pop, sacred Islamic traditional, Andalusian orchestral, Guesba (the origin of Rai), classic early Rai, Khabyle, Tuareg, Saharaui, and hybrid music styles influenced by Europeans to the north and sub-Saharan Africa to the south. The presence of French culture is a relevant factor in some of these tracks as modern history would suggest and the language is still spoken by a large portion of the population. No English is spoken on Algerian-produced radio. Collected, assembled and edited in 2005 from AM, FM, and shortwave broadcasts recorded in Algeria, there are radio finds here that defy categorization. Excerpts of bumper music, DJ announcements, advertisements, and radio station IDs reinforce the transitions between the musical segments throughout this production.
V/A- MOLAM: THAI COUNTRY GROOVE FROM ISAN VOL. 2 CD (sublime frequencies, usa)
17.98usd/11.72gbp/13.09eur/1637jpy (approx)
*shop favorite restocked… Molam is a multi-faceted folk country music native to Laos and the collection of rural Northeastern Thai provinces called Isan. Molam is an umbrella term used for numerous lam styles. It literally translates to "expert singer" or "expert song." Featured here in volume 2 of this series are lam phun, lam thuy, lam plern, lam dern and lam sing styles of molam recordings from the 1970s and 1980s. All of these forms are built from a tradition that is centuries-old. A few examples of molam/luk thung (Thailand's national country music) hybrids are also featured here. In the late-1960s, at the onset of molam's modern genesis, electric guitars and organs were introduced alongside the extant folk sounds of the khaen (bamboo mouth-organ) and phin (Thai lute). Hybrid styles were formed with an electrified sound that jived with tradition while creating something entirely new. Much of the music relies on stock formulas, designed primarily to showcase the stylings of various singers from the region. But, as this brilliant collection demonstrates, the rules tend to bend a bit as more adventurous groups experiment with the genre and the production. Sound effects, flamboyant vamping, odd vocal styles or trick intros and finales based on popular rock themes show up now and then, among other playful and dynamic shifts, making for some exceptional listening. So join the folks at Sublime Frequencies in their perpetual and confounding love affair with Thai Isan Molam. Enjoy this rarely-heard music, culled from vintage cassette and vinyl recordings, rescued from the silent places in which they've rested for the past decades.
GROUP INERANE- GUITARS FROM AGADEZ: MUSIC OF NIGER CD (sublime frequencies, usa)
17.98usd/11.72gbp/13.09eur/1637jpy (approx)
*shop favorite restocked… By popular demand, this is the CD reissue of the second Sublime Frequencies vinyl release (the limited LP release sold out almost immediately upon release in 2007). Group Inerane is the now sound of the Tuareg Guitar Revolution sweeping across the Sahara Desert and inspired by the rebel musicians that started this music as a political weapon used to communicate from the Libyan Refugee camps in the 1980s and 1990s. Spearheaded by the enigmatic guitar hero Bibi Ahmed, Group Inerane has been together for several years and carries the rich tradition of Tamachek guitar songs for another generation. These ten tracks are a combination of amplified roots rock, blues, and folk in the local Tuareg styles, at times entering into full-on electric guitar psychedelia. This music is performed with two electric guitars, a drum kit and a chorus of vocalists. The recordings were captured live in the city of Agadez in the Republic of Niger. Group Inerane was also featured in the Sublime Frequencies DVD Niger: Magic and Ecstasy in the Sahel. Recorded by Hisham Mayet, this CD reissue includes an 8-page insert with photos of the musicians and liner notes.
V/A- MUSIC OF NAT PWE: FOLK AND POP MUSIC OF MYANMAR VOL. 3 CD (sublime frequencies, usa)
17.98usd/11.72gbp/13.09eur/1637jpy (approx)
*shop favorite restocked… In Myanmar (Burma), many people believe in ghost spirits called Nats. These spirits are historical figures who met tragic or violent deaths. They are said to possess the power to assist or devastate the lives of those who recognize them. A Pwe is a ceremony held to appease a Nat. Pwes are arranged daily throughout Myanmar for many purposes including the achievement of success in business, a happy marriage, or improving one's health. A Nat is summoned through a Kadaw; the flamboyant and charismatic master of ceremony dressed in elegant costume. The Kadaw is a spirit medium, singer, dancer, storyteller and magician who exposes the crowd to a living incarnation of the Nat. Cash money is thrown and cigarettes and whiskey are hand-delivered by the Kadaw to the willing faithful. Audience participants are often ecstatic, spontaneously launching into trance as the Nat spirit possesses their bodies while the melodically ornamental and thundering sound of the Nat Pwe orchestra plays on as perhaps the last great internationally unknown musical juggernaut existing anywhere. This collection of music documents the phenomenon known as the Nat Pwe orchestra. There is absolutely nothing like it anywhere else on earth. If you are looking for some music to groove to, soothe your mind, or relax to, this is NOT for you! This is some of the most jarring, intense and maniacal music being created on earth today. Your head will be spinning amidst the cranked reverb and echo of the vocals as they swirl like locusts in a floating graveyard as the bells, cymbals, and tuned metal bars crash and spill down an endless staircase, while the hand drums and Hsaing-Wang circle of rhythm pound the beat in and out of a million twists and turns until you've either had enough or you get with the program. Turn it up and submit. This is what it's ALL about, schoolboy!
V/A- ETHNIC MINORITY MUSIC OF SOUTHERN LAOS CD (sublime frequencies, usa)
17.98usd/11.72gbp/13.09eur/1637jpy (approx)
*shop favorite restocked… This is a collection of landmark recordings by Laurent Jenneau, documenting music created by the Harak and various Brao ethnic groups in Southern Laos. This is the second release in a series of spectacular field recordings from some of the more remote ethnic minority communities in Southeast Asia. On this release, you can hear the true historic roots of Molam music (now a venerable popular music style in Laos and Thailand) played on the khaen along with vocal styles from this region. Also featured here are gong ensembles, various stringed instruments, cymbals, drums and sung poetry all captured live on location with the ambient sounds of the surrounding villages. These recordings were made in Xekong, Champasak and Attapeu provinces and because much of this music is unknown, this is probably the first time recordings have ever been released of indigenous music from these remote areas of Southern Laos. Features insightful liner notes by Laurent Jenneau and an extended track listing with added information about each track recorded.
V/A- ETHNIC MINORITY MUSIC OF NORTH VIETNAM CD (sublime frequencies, usa)
17.98usd/11.72gbp/13.09eur/1637jpy (approx)
*shop favorite restocked… This is the third volume in a series of tribal village music compiled by Laurent Jenneau from his continual journeys into the more remote tribal areas of Southeast Asia, featuring field recordings of the Giay, Lu, Red Zao, and Black Hmong peoples from North Vietnam. The five selections presented here by the Red Zao are of an unusual vocal style called Baozoo. The Baozoo singing technique can either be a responsive song, or canon singing where a lead singer has his or her words repeated with delay by one, two or three singers. You've never heard anything quite like it before. The instruments used in other selections include kheng (bamboo mouth organ), jew's harp, bamboo sticks with coins, and the piem zat (a reed instrument or oboe affiliated with Baozoo singing). Recorded in and around Sapa, this CD includes an extended track list with added information about each track recorded along with insightful liner notes by Laurent Jenneau with an excerpt included here: "The Lu are the most mysterious to me. First I'm easily impressed by people who have radically different beauty criteria; their way to blacken their teeth with a thick layer of black stuff makes every smile special. They seem to have been established in northwest Vietnam since the 12th century. The Giay, like the Lu or Lao, belong to the Tay Kadai language group. They are well established in northern parts of Vietnam and Laos, but emigrated from China 200 years ago. They have three styles of singing for different occasions; for a feast, for night drinking or to sing farewell to someone."
V/A- LATINAMERICARPET: EXPLORING THE VINYL WARP OF LATIN AMERICAN PSYCHEDELIA VOL. 1 CD (sublime frequencies, usa)
17.98usd/11.72gbp/13.09eur/1637jpy (approx)
*shop favorite restocked… Latinamericarpet is a non-stop collage of vinyl artifacts culled from stacks of forgotten LPs of the 1960s and 1970s from Argentina, Brazil, Mexico, Peru, Chile, and Isle de Pascua (Easter Island). Historically, Latin America was part of the "new world" that Christopher Columbus "discovered" in 1492, which soon was brutally conquered by the Spanish and Portuguese. Obviously it was only a "discovery" from a Eurocentric perspective because, in fact, on these vast lands there were hundreds of advanced native cultures living for centuries. However, after countless years of violent colonization and internal wars, the independence emerged on the whole continent, launching a group of new countries with their own unique identities. But what is Latin America nowadays? A complex answer for a complex puzzle: some people would say it's a huge cocktail that combines -- in a more or less chaotic way -- the ruins of pre-Columbus cultures and diverse European traditions mixed with a high dose of pseudo-tropical weathers, Latin manners and unstable economies... although that's also a simplification: Latin America is just Latin America, and it deserves to be "rediscovered." But let's go straight to the record. This compilation brings together some glittering sounds from LPs that have been somehow forgotten over the years. Although most of the tracks presented here were recorded during the peak of the psychedelic era in the late '60s and early '70s, this is not a collection packed with guitar group psychedelia, although there are a few unknown gems here that qualify as such. There are also pop and folkloric songs, children's songs, odd instructional record excerpts, and a few other anomalies from our neighbors to the south. These selections are only brief samples of what was made in Latin America in those glorious years, but while we wait for further works that can bring to light more sounds from this "undiscovered" continent, just relax, turn on your stereo and keep this magic Latinamericarpet flying." --Compilation liner notes by Albano Costillares (Argentina)
V/A- BOLLYWOOD STEEL GUITAR CD (sublime frequencies, usa)
17.98usd/11.72gbp/13.09eur/1637jpy (approx)
*shop favorite restocked… Bollywood Steel Guitar is the most comprehensive collection to date of steel guitar pop instrumental music from India. All 21 tracks featured here were film hits from 1962-1986 and all the masters of the steel guitar sound from the period are represented: Van Shipley, Kazi Aniruddha, S. Hazarasingh, Sunil Ganguly, and Charanjit Singh. An entirely different approach that rocks, swings, and grooves through some of India's most beloved film tunes, the electric steel guitar as lead instrument transforms the already infectious melodies into a multitude of higher sound dimensions. This CD was compiled and carefully selected from rare LPs over several years by Stuart Ellis. Here are some excerpts from his liner notes: "The term 'Bollywood' originally referred to Bombay's (now known as Mumbai) Hindi language film industry. Although there are a number of other studios that produce films in other languages, more recently the definition has been expanded in the West to describe pretty much all films produced on the sub-continent. But where in most countries a film's soundtrack would merely be used as a promotional tool for the film, in India, film music has become an industry unto itself with playback singers and dance numbers. The music is just as important as the film and lives on long after the film has left the theaters. These songs are, for the most part, the pop music of India. As with most popular music, other artists sometimes recorded cover versions of these songs. Of these musicians, a small number specialized in instrumental arrangements and created what could be called the elevator music of India. While there were a few who used the harmonium or 'mouth organ,' the most popular instrument used in these 'instrumental favorites' was the steel guitar.
V/A- RADIO MYANMAR CD (sublime frequencies, usa)
17.98usd/11.72gbp/13.09eur/1637jpy (approx)
*shop favorite restocked… The Union Solidarity & Development Association (USDA) has grown to become one of the most pervasive organizations in Burma, claiming over 22 million members (nearly half the country's population). Very little is known of the USDA to the outside world, but it has become embedded throughout the social infrastructure of the state. Its widely-published statutes expressing the importance of state sovereignty and public solidarity can be found in all mediums throughout the country: newspapers, television, billboards and radio broadcasts. Known as the "Three Main National Causes," "Four-Point People's Desire," "Seven Point Road to Democracy" and "Twelve Political, Economic and Social Objectives," each broadcast day begins with their recitation. Most of the recordings featured in this radio collection were captured in Yangon during March and April of 2007. With the authorities attempting to control all information coming into or leaving the state, rarely does the world catch a glimpse inside Burma. This is a special opportunity for listeners to delve behind the headlines and into the airwaves; to hear for themselves the sounds, rhythms, and voices of urban Burma's radio experience, unfiltered by the international press or state-spokesmen. Myanmar's Voice broadcasts nearly 24 hours a day across much of the country, playing an assortment of Burmese classics; USDA pledges; and recitations of articles published by the state-run The New Light of Myanmar Times. Due in part to the near-blackout of all foreign music on state airwaves, the few FM stations that do exist in Yangon and Bago divisions, transmit a rather bizarre assortment of music from 7am to 9pm: synth ballads, hip-hop jingles, and internationally popular songs re-recorded in Burmese. This release also features assorted tracks recorded between 1994-2002, highlighting many wonderfully strange and beautiful pop, folk, and classical music styles. There are vast resources easily available to anyone interested in learning more about Burma or the USDA; this recording is simply intended to showcase the extraordinary sounds rarely heard beyond its borders.
HOUSE, TECHNO AND DISCO
---
CV313- DIMENSIONAL SPACE 12" (echospace, usa)
11.98usd/7.81gbp/8.72eur/1090jpy (approx)
*shop favorite restocked… Release number two drops from the mysterious CV313 with two of the most advanced post-Basic Channel transmissions you're ever heard. "Dimensional" is drenched in the usual emissions and accidental analog degradations of Space Echo and banks of old effects units, and "Space" picks up on this momentum and utilizes the same sound palette for an even more padded techno blueprint. A masterfully modern re-wiring of the deepest of all techno's strands, from the heart of Detroit.
CV313- SUBTRAKTIVE/INTRUSION DUB: PHASE90 UNRELEASED MIX 12" (echospace, usa)
12.98usd/8.46gbp/9.45eur/1181jpy (approx)
*shop favorite restocked… Finally, cv313's "Subtraktive," culled from London's Smallfish limited 3" CD release (going for hundreds on eBay), available on colored wax, remastered by Echospace and limited to a mere 500 copies. "Subtraktive" is a 16-minute ambient and deep techno voyage which builds into a lo-fi sonic symphony. Phase90's unreleased mix of Intrusion's killer is a refined Detroit techno monster which, in its original form, found steady rotation from Juan Atkins, Mike Huckaby, Laurent Garnier and many others. Do not miss this.
INTRUSION- TSWANA DUB 12" (echospace, usa)
12.98usd/8.46gbp/9.45eur/1181jpy (approx)
*shop favorite restocked… The mysterious Intrusion project delivers an epic release so analog, so tonal, and so rich, you have to surrender to its beauty. The original mix is dubbed-out bliss: smooth, textured pads and a bass line even King Tubby would surrender to. So analog and lo-fi, you would think this was recorded at Studio 1 in the 1960s. On the flip, Brendon Moeller serves up island grooves with heavy bass reductions, live melodicas, a brass section and spatially-aware dub FX. Pressed on green marbled vinyl.
INTRUSION- INTRUSION DUB 2X12" (echospace, usa)
24.98usd/16.28gbp/18.19eur/2274jpy (approx)
*shop favorite restocked… Limited pressing on mixed colored vinyl, packaged by hand with chrome stickers. An organic variation of selected waveforms processed through select resistors, analog modulators and vintage VCOs much in the spirit of King Tubby's revolutionary sound design concepts. Original recordings were produced somewhere in Detroit in the winter months of 1993-1998, Transferred from tape, reshaped & remastered in 2008.
CV313- AFFINITI 12" (fortunate8, uk)
14.98usd/10.20gbp/10.72eur/1357jpy (approx)
*Rumors abound about CV313, their connection to the Echospace camp adding much fuel to the fire about just who it might be behind the controls. Following on from their Dimensional Space 12", Affiniti is a more progressive beast, with "Galaxy 313" situating itself between Convextion's low-end reductions, Rod Modell's stretched chords and Carl Finlow's electroid variations. "Oceans" delivers a beatless coda that's like Echospace's The Coldest Season, while "Affiniti" is a more direct dancefloor missive, with one-note bass hits and synthetic effects.
CV313- DEEPSPACE 12" (fortunate8, uk)
14.98usd/10.20gbp/10.72eur/1357jpy (approx)
*Fortune8 presents the mysterious CV313 with Deepspace. "Saraya" is a kind of padded vocoder session that takes the robust pads of Maurizio and layers them with slivers of pitched synths and squashed vox. "Motor" is a more stripped-down affair, a quasi-electroid skeleton dictating proceedings while the percussion is kept to a clipped 4/4 template. "Deepspace" is the most euphoric of the tracks -- like Echospace during the height of peak-time.
SOULTEK- CLOUDS OVERHEAD 12" (fortunate8, uk)
14.98usd/10.20gbp/10.72eur/1357jpy (approx)
*Steve Hitchell is one-half of Deepchord's Echospace project, the man behind the Echospace imprint, and noted producer in his own right under the Soultek moniker. Clouds Overhead finds a more sugar-coated equilibrium between the dense constructions of Echospace and the welcoming melodic structures of classic electronic music from the mid-to-late 1990s. Hitchell makes the kind of instrumental music that tugs at the heartstrings without ever resorting to sappy ingredients. Weighty dancefloor material and gorgeous stuff -- strictly limited copies!
SOULTEK- DREAMING UNDER A STARLIT SKY 12" (fortunate8, uk)
14.98usd/10.20gbp/10.72eur/1357jpy (approx)
*Steve Hitchell returns with a second 12" for Fortune8. His love of Detroit techno is apparent on the shimmering title track, a vintage Motor City session in 4/4 that brings to mind classic Carl Craig or even Stasis. "Elektrikcity" has a more Chicago house vibe to it, though Hitchell's signature pads also make a swift appearance. "Forever Feeling" is another Detroit standard, the synth progressions acting as melody and bass line -- the kind of musical conceit we just adore.
ANTON PIEETE- PLAYERS 12" (intacto, netherlands)
13.98usd/9.11gbp/10.18eur/1272jpy (approx)
*Studio wizzard Anton Pieete, the secret behind Barts Skils and District One, hits a solo release on Shinedoe's Intacto imprint. Big-room stripped-down techno!
SONS OF THE DRAGON- SONS OF THE DRAGON 2X12" (sons of the dragon, eec)
25.98usd/16.93gbp/18.91eur/2365jpy (approx)
*shop favorite restocked… Limited to 500 copies, pressed on white vinyl, with specially-made dual mylar sleeves including inserts and sticker. Strictly-limited release from somewhere in Detroit. Preview copies already getting play by Detroit's biggest players.
GIFT CERTIFICATES
---
gift certificates are always available in any denomination and come in a envelope ready to be stocking stuffed, slipped into pockets or dispensed in any way you see fit. they can be paid for in cash, credit card (visa, master card or discover) or paypal in person, phoned in or via email. gift certificates not paid for in person can either be mailed to you, or we can keep it in shop if the recipient plans to use it for mail-order.
ADDRESS
---
tequila sunrise records
525 w. girard avenue
(btwn 5th and 6th streets)
philadelphia, pa 19122
SUBWAY: blue or orange line to girard ave TROLLY: 15 to 5th street BUS: 57 to girard/3rd-4th st; 47 to girard/7th-8th st.
MAP
t/us: 1215 965 9616
t/uk: 0203 004 8357
e:
ajv@tequilasunriserecords.com
u:
www.tequilasunriserecords.com
m:
www.myspace.com/tequilasunriserecords
b:
www. tequilasunriserecordshop.blogspot.com
f:
www.facebook.com/home.php?#/profile.php?id=1447421864&ref=profile
HOURS
---
monday: closed
tuesday: 12:00-6:00pm/est
Wednesday: 12:00-6:00pm/est
thursday: 12:00-7:00pm/est
friday: 12:00-7:00pm/est
saturday: 12:00-6:00pm/est
sunday: 12:00-6:00pm/est
---