NEW ARRIVALS AND RESTOCKS
FRIDAY, JANUARY 23
---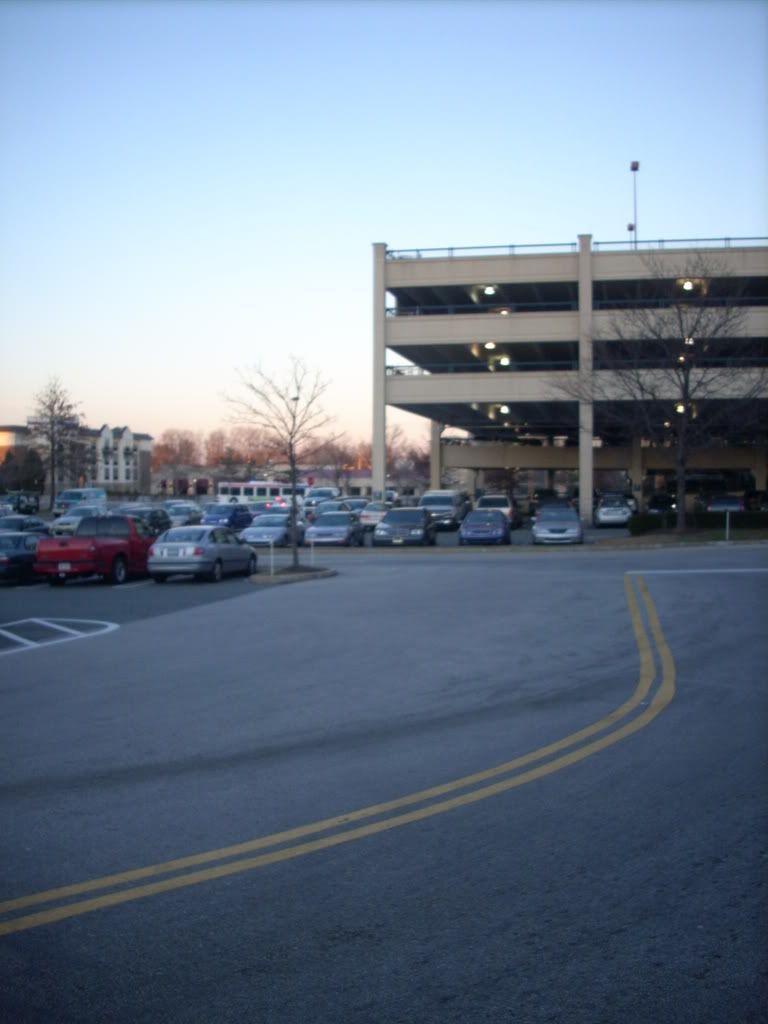 thanks for looking.
please forgive me if i'm brief today, i'm in the process of putting all the store stock up on gemm (see link below). right now there's only a handful of titles up, but soon enough i should have all the inventory for sale on-line (and have the system in place so that all the weekly new arrivals will be available for sale immediately). needless to say, this weeks list has a ton of killers, so check em out!!!
TEQUILA SUNRISE RECORDS/GEMM
gracias
anthony vogdes
as always, many of these titles are in very limited quantity, so if you're interested in anything listed below and can't make it to the shop you can make a purchase via paypal or over the phone with a credit card and pick them up later or have them shipped (see more information below). i will no longer hold records. sorry.
prices are subject to change without notice.
prices do not include shipping and handling. for those of you shipping within the continental united states I offer a 5.00usd flat shipping rate for any amount of records and/or compact discs. shipping cost for international orders are calculated on an order by order basis. payments for orders can be made via
paypal
or with a credit card by telephone between 12-6pm/est.
i also offer bike messanger service via timecycle couriers. for the low cost of 10.00usd i can deliver any amount of records and/or cds you wish to purchase to your center city philadelphia location (this includes some parts of south, west and north philadelphia) within two hours (and for those of you who need your records even faster, we also offer 'rush' service for the low flat rate of 20.00usd for any amount of records/cds delivered to you within one hour). of course, we are still more than happy to ship records via the usps within philadelphia. as with the international shipments, orders placed before 5pm/est will ship out that evening and should reach their destination by the following day.
PICKS OF THE WEEK
---
JORGE BEN- FÔRÇA BRUTA LP (four men with beards, usa)
18.98usd/13.83gbp/14.65eur/1684jpy (approx)
*Originally released in 1970, Fôrça Bruta is an absolute classic from one of Brazil's most consistently great artists. Despite being embraced by the tropicalia movement (with Caetano Veloso and Gal Costa both covering his songs) there are no psychedelic meanderings to be found within these grooves -- this set is pure samba-soul. Jorge Ben is backed here by the innovative Trio Mocotó who never overplay and allow his soulful vocal delivery and samba guitar to be the centerpieces. 180 gram vinyl.
GAL COSTA- GAL COSTA LP (four men with beards, usa)
18.98usd/13.83gbp/14.65eur/1684jpy (approx)
*Originally released in 1969, Gal Costa's second solo album is one of the finest releases to come out of Brazil's tropicalia movement. Featuring songwriting and vocal help from Caetano Veloso and Gilberto Gil, Gal Costa flows effortlessly between shredding psychedelia and smooth bossa nova. An essential record for anyone that appreciates the far reaches of Brazilian popular music. Includes the classic tracks 'Baby' and 'Não Identificado.' 180 gram vinyl.
INTRUSION- THE SEDUCTION OF SILENCE 12" (echospace, usa)
12.98usd/9.45gbp/10.02eur/1152jpy (approx)
*The title track "Seduction" is an epic beauty as deep as the sea. The bass line reminds of King Tubby or Lee Perry in structure but with the depth of Basic Channel or Rhythm & Sound. The song reveals magical analog frequencies with shards of dub skanks and blissful chords that you will get lost in. "Silence" leads into a succinct ambient piece and cv313 provides a near 12-minute mix of "Seduction." A spiritual journey of the space, bass and analog warmth we've come to love from the Echospace/Deepchord signature.
BLACK SABBATH- PLANET CARAVAN/SOLITUDE 12" (slow to speak, usa)
14.98usd/10.91gbp/11.56eur/1329jpy (approx)
*New 12" compiled by Francis Englehardt and Paul Nickerson for Slow To Speak and featuring two of the more understated Black Sabbath works of mastery. Most are familiar with the infamous Sabbath, the band that pioneered the modern-day use of the power chord, the indisputable predecessors of metal and hardcore that spent their days consuming copious amounts of drink, then drug, to the chagrin of the record labels, the critics and conservatives of their homeland U.K. and the world abound -- and managed to churn out some the dopest and most infectious rock records spanning throughout the 1970s while they were at it. Black Sabbath represented the unabashed hedonism of their time, freely submitting their bodies and minds to the uncontrollable sway of consumption while committed to the most pure and basic essentials to the playing and recording of music. 'Planet Caravan' and 'Solitude' are both atypical selections from Sabbath's expansive catalog that capture those seldom moments of breathtaking clarity that shined through the clouds of self-imposed haze, proof that even in the most dazed and confused states of addiction, individuals can still manage to excavate those most deeply burrowed pieces of truth in the chasms of their soul, to shine the light of knowledge for all to see, hear and experience for themselves. These stunning pieces of murky, dark, cryptic beauty just go to show that even in the deepest gutters of humanity's dark underbelly, the light of spirit lives on with determined vigor. Indeed, those most depraved and lost souls have within them potentially its most fertile breeding ground.
LABEL SPOTLIGHT: DUSTY GROOVE
---
MELVIN JACKSON- FUNKY SKULL CD (dusty groove, usa)
14.98usd/10.91gbp/11.56eur/1329jpy (approx)
*First in a series of reissues on a new label run out of the Chicago-based store/mailorder company, Dusty Groove; all officially licensed from Universal… First time on CD. Amplified bass, electronic effects, and more, all served up in one of the headiest funk albums of the '60s. Eddie Harris' bassman Melvin Jackson works here in a Cadet Records-like session -- with horns from members of the AACM (including Lester Bowie, Leo Smith, Roscoe Mitchell), guitar from Phil Upchurch, vocals from the Sound Of Feeling, and lots of funky rhythms on the stretched-out tracks. A unique record that's in the same territory as early Earth Wind & Fire, funky Ramsey Lewis, and Charles Stepney at Cadet -- soulful, sophisticated, and totally righteous!
DOROTHY ASHBY- RUBAIYAT OF DOROTHY ASHBY CD (dusty groove, usa)
14.98usd/10.91gbp/11.56eur/1329jpy (approx)
*First time on CD. Arrangements from the legendary Richard Evans. Easily the funkiest record ever from the legendary Dorothy Ashby -- a set of all-original tunes based on the writings of Omar Khayyam, done in a transcultural blend that inflects Ashby's jazz roots with Eastern-styled instrumentation -- and sends the whole thing home with beats and groove on the bottom. A truly unique little album -- and one of the greatest late '60s sessions from Chess Records!
LA CLAVE- LA CLAVE CD (dusty groove, usa)
14.98usd/10.91gbp/11.56eur/1329jpy (approx)
*A lost bit of Latin funk from the early '70s -- the one and only album ever recorded by this hip San Francisco combo. The group's heavy on percussion, keyboards, and wah-wah guitar -- and they riff along mightily with a sound that's somewhere between Chicano soul and blacksploitation soundtrack funk. As an added bonus, Lalo Schifrin also had some mysterious role in the session -- playing a bit of keyboards and supposedly helping on arrangements. The album's a rare treasure in the Verve Records catalog -- easily one of the funkiest dates ever recorded for the label and unavailable for decades.
PETE JOLLY- SEASONS CD (dusty groove, usa)
16.98usd/12.37gbp/13.10eur/1507jpy (approx)
*First time on CD for this treasure from A&M Records! Mad keyboards galore -- electric piano, Hammond, and more -- all played in a unique all-improvised session from the legendary Pete Jolly. The set is unlike anything else that Pete ever recorded -- and is in a space somewhere between CTI funk of the early '70s and some of Herbie Hancock's more experimental electric jams. Paul Humphrey handles the drums, alongside percussion from Milt Holland and Emil Richards -- and the album's filled with incredible mellow funk tracks that have a completely original flavor. Very much in tune with the current Fender Rhodes revival -- and a record that was decades ahead of its time!
JORGE BEN- FÔRÇA BRUTA CD (dusty groove, usa)
16.98usd/12.37gbp/13.10eur/1507jpy (approx)
*First time on CD in the U.S. and first time in the world in over 15 years! A groundbreaking album from the young Jorge Ben -- one of Brazil's most soulful singers ever -- heard here at a pivotal point in his career. Força Bruta is a record that forever transformed Brazilian music with its unique blend of samba and soul -- and it features some tremendous rhythm work from Trio Mocoto -- who bring in a wide variety of percussion techniques to make the whole thing groove. There's an earthy, laid-back feel to the whole set -- one that makes the album feel like a spontaneous expression of genius, even at the few points when larger orchestrations slide into the mix. The album is easily one of Jorge Ben's greatest -- and it's a much heralded Brazilian treasure that's finally getting reissued!
CHAKACHAS- JUNGLE FEVER CD (dusty groove, usa)
16.98usd/12.37gbp/13.10eur/1507jpy (approx)
*First time on CD for the tripped-out Latin classic from the '70s -- a huge global hit for the Belgian group Chakachas, and used in countless soundtracks and hip-hop samples over the years. Jungle Fever is probably best remembered for its title hit -- a mad bit of funk with pounding drums, heavy breaks, and some of the sexiest mutterings ever set to wax. But the rest of the album is equally great, too -- and offers a slightly different take on Latin music than you might get from a U.S. group at the time. Rhythms are bold, horn parts are odd, and the vocals sometimes come across more like an instrument than a singer -- snapped in the groove with a real sense of tightness that goes way beyond language. Euro funk maestro Nico Gomez penned a few tunes for the set -- and the album's an instant party from the get-go!
THE DELLS- THE DELLS SING DIONNE WARWICK'S GREATEST HITS CD (dusty groove, usa)
14.98usd/10.91gbp/11.56eur/1329jpy (approx)
*Chess Records takes on the music of Burt Bacharach, with amazing results -- thanks to deep soul vocals from The Dells and impeccable production from the legendary Charles Stepney! The album's a tremendous meeting of minds, as The Dells really transform Bacharach's amazing compositions -- giving them depth and feeling in ways that are quite different from any other renditions of the songs. The arrangements by Stepney are amazing too -- on a par with his famous work with Minnie Ripperton, Rotary Connection, and Ramsey Lewis -- as majestic as Burt Bacharach might have wanted, but with a very different approach to rhythm, timing, and overall conception. Instrumentation is by Stepney, Phil Upchurch, and members of The Pharaohs -- plus a full string section as well. Another baroque soul classic from the glory days of the Chicago soul scene!
DAVID AXELROD- SERIOUSLY DEEP CD (dusty groove, usa)
16.98usd/12.37gbp/13.10eur/1507jpy (approx)
*First time on CD for one of the rarest albums ever from funky maestro David Axelrod -- the producer known for his work with The Electric Prunes on Reprise, and a string of late '60s classics on Capitol Records! This mid '70s set for Polydor has Axelrod working in a jazz funk mode -- much more electric than before, with heavy keyboards from Crusader Joe Sample, thundering drums from Ndugu Chancler, reeds from Jerome Richardson and Ernie Watts, vibes from Gary Coleman, and a nice undercurrent of strings as well. There's a subtle dose of fusion in the mix, but one that's never too jamming -- and Axelrod always maintains his trademark sense of space and timing -- turning the simplest musical measure into the kind of groove that holds up well into the 21st century. The album's a favorite of sample hounds and crate diggers, and is incredibly hard to find on vinyl.
GAL COSTA- GAL: 1969 CD (dusty groove, usa)
14.98usd/10.91gbp/11.56eur/1329jpy (approx)
*This Brazilian classic finally gets a proper U.S. release -- one of the greatest psychedelic albums of the late '60s, and a key part of the Tropicalia movement as well! The record is easily the most tripped-out album ever from Gal Costa -- far more sinister than Gal's debut of a few months before. The session was still recorded with full arrangements by the legendary Rogerio Duprat (who'd worked previously with Costa, Os Mutantes, and others), but it also features a lot heavier guitar and a blazing psychedelic feel overall. Gal's usually sweet vocals take on a much sharper edge -- and the album's awash in the political power and cultural experimentation that characterized the best years of Tropicalia. Caetano Veloso and Gilberto Gil make a guest appearance, and also contribute some songs to the set -- as do Jorge Ben, Jards Macale, and Roberto & Erasmo Carlos. First time on CD in the U.S. -- and newly remastered with liner notes from Chris Dunn, author of Brutality Garden: Tropicalia & The Emergence Of A Brazilian Counterculture. Features the famous tracks 'Tuareg,' 'Cinema Olympia,' and 'Meu Nome é Gal.'
BILL COSBY- BADFOOT BROWN & THE BUNIONS BRADFORD FUNERAL & MARCHING BAND CD (dusty groove, usa)
14.98usd/10.91gbp/11.56eur/1329jpy (approx)
*No funny jokes here, as the album's an all-instrumental jam from the mind of Bill Cosby -- one of the few sets ever cut by his short-lived Bunions Bradford Band! The record's quite different than anything you might expect from Cosby -- quite dark at times, with a really freaked-out, messed-up quality that might almost be described as psychedelic funk. Instrumentation is heavily electric -- inspired by Miles Davis, according to the notes -- with some amazingly heavy keyboards from Bill Cosby himself. The groove stretches out massively on the album's two long tracks -- filled with loads of funky riffs, heavy drums, and some wicked edits in the studio. Other musicians aren't listed, but we're betting they include Stu Gardner and some of the LA players who worked on other Cosby vocal albums. And although this one might work in the comedy racks, it's got greater appeal to fans of funky jazz and heavy soul. The record's awash in hip '70s instrumental styles -- and feels more like some mad blacksploitation soundtrack or funk jam session gone wild than Bill's regular comedy albums. A crate-diggers treasure, reissued for the first time ever!
LOREZ ALEXANDRIA- FOR SWINGERS ONLY CD (dusty groove, usa)
14.98usd/10.91gbp/11.56eur/1329jpy (approx)
*First time on CD for this '60s vocal jazz treasure! Darkly brilliant vocals from the legendary Lorez Alexandria -- heard here on a rare small combo session from Chess Records -- only issued briefly in 1963, but a collector's treasure for years to come. The For Swingers Only title really gets it right, as there's a subtle swing to most of the tunes, even the ballads -- a way of hitting the rhythms that's quite different than standard jazz vocals, and which really gets at the genius of Alexandria's sound. Instrumentation includes flute and tenor sax, piano from John Young, and nice use of guitar in the rhythm section -- which really helps further the groove of the set. Although the group's a small one, they make the album one of the boldest, most soul-drenched albums that Lorez ever cut -- even more so than her better-known albums for Impulse or King Records!
JOHNNY PATE- OUTRAGEOUS CD (dusty groove, usa)
14.98usd/10.91gbp/11.56eur/1329jpy (approx)
*Mad funk from the legendary Johnny Pate -- a 1970 instrumental session that rivals his soundtracks for blacksploitation classics Shaft In Africa and Brother On The Run! The album's one of the few that Johnny ever did as a leader, and it's a great batch of instrumentals that cooks with a very funky sound -- a unique groove that's halfway between soundtrack funk and instrumental soul -- all with a hip early '70s sort of groove. The album draws strongly from Pate's time on the Chicago scene of the '60s (with the Impressions and other soul artists) -- but it also refocuses his energy with a hipper sound for the '70s -- one that's a lot heavier on the bottom, thanks to drums from the mighty Bernard 'Pretty' Purdie. Other instrumentation includes funky flute from Jerome Richardson and organ from Richard Tee -- plus some freaky, fuzzy guitar from Joe Beck. First time ever on CD -- and lovingly remastered with brilliant sound!
REUBEN WILSON- GOT TO GET YOUR OWN CD (dusty groove, usa)
14.98usd/10.91gbp/11.56eur/1329jpy (approx)
*A standout funk session from organist Reuben Wilson -- a Hammond player best known for his Blue Note albums of the early '70s, but who steps out wonderfully here in a rare date for Chess Records. The setting is quite unique -- a mixture of Wilson's soaring organ lines with some heavy funk backings from maestro Brad Baker. There's a fair bit of soul in the record too -- vocals that bring an extra 'umph' to some of the grooves, but still leave plenty of room for instrumental solos. Players include Bernard Purdie on drums, Richard Tee on keyboards, and Alfred 'Pee Wee' Ellis on saxes -- and the album includes the classic rare groove tracks 'Tight Money' and 'Got To Get Your Own.' First time on CD anywhere in the world, and a much-loved funky classic!
JORGE BEN- JORGE BEN: 1969 CD (dusty groove, usa)
16.98usd/12.37gbp/13.10eur/1507jpy (approx)
*A samba soul classic from Jorge Ben -- quite possibly his greatest album ever, and a true treasure through and through! The tunes explode with an amazing sense of energy -- driven by Jorge's great guitar and vocals, plus key percussive efforts from the Trio Mocoto -- whose sounds here are simply amazing, and create a unique undercurrent of funk. This is the album that set a whole generation on fire, and it's probably still one of the most-copied moments of Ben's long career. In contrast to the cerebral output of the Tropicalia camp in 1969, this album's much more visceral and personal -- yet no less revolutionary! First time on CD in the US -- and first time on CD in the world in over 15 years. Includes the classics 'Take It Easy My Brother Charles,' 'Pais Tropical,' and 'Que Pena.'
GENE SHAW QUINTET- BREAK THROUGH CD (dusty groove, usa)
14.98usd/10.91gbp/11.56eur/1329jpy (approx)
*Rare genius from trumpeter Gene Shaw -- a player who worked famously with Charles Mingus (under the name Clarence Shaw) on the albums Tijuana Moods and East Coasting -- then disappeared from the scene after having a famous fight with his leader. After a few years of silence, Shaw resurfaced in Chicago with this brilliant debut as a leader for Argo Records -- a wonderful album that's filled with as much soul and emotion as his sessions with Mingus. The group have a slightly modern take on hardbop -- often straight and hard-swinging, but with plenty of room for the players to really stretch out with a great deal of expression. Shaw's trumpet tone is amazing -- right up there with Lee Morgan or Kenny Dorham at their Blue Note best -- and the rest of the group is wonderful too -- especially tenorist Sherman Morrison, whose work here is a real discovery. Chicago dates like this never got their due back in the day -- and this CD reissue finally brings Shaw's post-Mingus work into focus.
SHADES OF BROWN- S.O.B. CD (dusty groove, usa)
14.98usd/10.91gbp/11.56eur/1329jpy (approx)
*A lost nugget from the Chicago soul scene, and one of the rarest '70s albums on Chess! The album's filled with great tracks in a range of soul styles -- sweet, funky, and Northern Soul -- all wrapped together with a tightness that rivals The Dells or Temptations at their best, and topped with harmony vocals that are simply mindblowing. Producer Bobby Miller really helps the group find their groove -- and arrangements by Richard Evans and Charles Stepney tie the whole thing together beautifully. All tracks are originals, and completely fresh -- the kind of lost soul tunes you'd normally find only by digging through a pile of rare 45s. Sampled famously by Tribe Called Quest and others -- and reissued here for the first time ever!
BROTHER JACK MCDUFF- GIN AND ORANGE CD (dusty groove, usa)
16.98usd/12.37gbp/13.10eur/1507jpy (approx)
*First time on CD for a funky late '60s classic from Hammond player Jack McDuff -- one of his few albums done for Chess Records, and a mighty session that mixes up both nightclub and studio material. Arranger Richard Evans is on deck to help ensure the grooves are tight -- and the album's produced by Lew Futterman, who handled some of Jack's funkiest albums from this time. Hammond organ dominates the tunes, but there's also a strong emphasis on some rhythms too -- killer cuts filled with fast-riffing guitar, bumping bass, and heavy percussion. Decades before Snoop Dogg would hit the scene, Brother Jack already knew that 'Gin & Juice' was one mighty combination.
HARD ROCK AND PSYCHEDELIC
---
ENO/MOEBIUS/ROEDELIUS- AFTER THE HEAT LP (four men with beards, usa)
18.98usd/13.83gbp/14.65eur/1684jpy (approx)
*Originally released in 1978, Brian Eno's second album collaboration with Dieter Moebius and Hans-Joachim Roedelius of Cluster is full of blessed-out instrumentals, made up of repeated synthesizer patterns and sustained guitar. Reminiscent of the ambient style from Eno's collaborations with Robert Fripp, After The Heat is a classic piece of German kosmische musik.
CLUSTER & ENO- CLUSTER & ENO LP (four men with beards, usa)
18.98usd/13.83gbp/14.65eur/1684jpy (approx)
*restocked… Originally recorded and released in 1977, this pioneering ambient album brought together several legends of progressive electronic music: Brian Eno, solo artist and collaborator with David Bowie, Robert Fripp, and Roxy Music; Dieter Moebius and Hans-Joachim Roedelius aka Cluster, both of whom made dozens of ground-breaking recordings throughout the '70s; and Conny Plank, who recorded everyone from Neu! to Ash Ra Tempel to Devo. This album was the first of several celebrated collaborations between these artists, whose influence looms over such current bands as Aphex Twin, Boards Of Canada, and Mouse On Mars.
CLUSTER- CLUSTER '71 LP (four men with beards, usa)
18.98usd/13.83gbp/14.65eur/1684jpy (approx)
*restocked… Dieter Moebius and Hans-Joachim Roedelius aka Cluster released this, their first album after Conrad Schnitzler (Kraftwerk, Tangerine Dream) left the group originally known as Kluster, in 1971. On the outer edge of German space rock, Cluster '71 stands as a testament to minimalist 'cosmische' music. The three untitled tracks are exploratory, ever-changing pieces which focus on guitar distortion and synthesizer wails. This album deserves the many accolades it's been given, and holds up as an early landmark in the history of beatless ambience.
CLUSTER- SOWIESOSO LP (four men with beards, usa)
18.98usd/13.83gbp/14.65eur/1684jpy (approx)
*restocked… Moebius and Roedelius aka Cluster, released this, their fourth album in 1976. Electronic rhythms combine with bubbling synths, piano and guitar to create sonic landscapes of pure bliss. Some of the greatest ambient electronic music ever, Cluster were on the cutting edge of German space-rock, and pioneers whose influence can still be felt today.
ROYAL TRUX- ROYAL TRUX LP (drag city, usa)
17.98usd/13.10gbp/13.88eur/1596jpy (approx)
*First vinyl pressing since the original 1988 Royal Records LP issue… when this one was reissued on cd (way back when) it was a favorite while 'working' at the siltbreeze records office –ie, a spare room in mack's apt-. as i recall, lax put it in the five disc carrousel along with the dead c/trap door fucking exit cd, the magical power mako/1 cd and a couple others that i can't recall -maybe the first frank wright cd on esp and something on the fmp label—and selected random play… and boy, i'll tell you, never a better a soundtrack have i heard (before or) since for hand coloring a few hundred sam esh inserts! except maybe the sam esh and hard black thing lp… abowowowowow!!!
ROYAL TRUX- TWIN INFINITIVES 2LP (drag city, usa)
22.98usd/16.74gbp/17.74eur/2039jpy (approx)
*First vinyl pressing of Twin Infinitives since the original LP issue in December 1990. Gatefold sleeve… Neil Hagerty: We wanted to let things happen. I took all the tapes I had: rehearsals, studio stuff that survived, other random shit like shortwave recording etc and cut that together in a long collage. Then I broke that into short segments arbitrarily, about the length of a good rock song. We dumped those segments onto multitrack, called them songs, and just started putting little patchwork bits here and there for the next year and a half or whatever it was.
SIX ORGANS OF ADMITTANCE- RTZ 3LP (drag city, usa)
24.98usd/18.20gbp/19.28eur/2217jpy (approx)
*triple vinyl version of the epic called RTZ (named after the button on a Tascam 484 that 'returns to zero') fashions several lesser-known pieces from Six Organs of Admittance's early years into a massive prismatic arc, colossal and organic like some wonder of the ancient world. How could it be otherwise? Even when existing as only one half of a record, as many of these pieces once did (and still do, somewhere), Mr. 6OOA (Ben Chasny, y'all!) leans into the eternal -- letting the winds of Time scar his face and the light of All There Is burn his skin black. Grandmaster Chas has sacrificed the body for his music time and again over the years. RTZ is an iridescent chimera infull flight, viewed through stained glass. Cataloging these early non-album excursions requires a bit of leg-(and mind)work. RTZ travels back to the dawn of this century to locate 'Resurrection,' half of a Time-Lag split 12' with Charalambides. 'Warm Earth, Which I've Been Told' is half of a Mental Telemetry split CD with Vibracathedral Orchestra and Magic Carpithans from 2003. 'You Can Always See the Sun,' was part of Three Lobed Recordings.' 'Purposeful Availments' subscription CD series in 2002. And 'Nightly Trembling' was released way back in 1999 in an edition of 33 copies, all given away for free! That's some spiritual shit right there. Combined with a never-before-released extended piece called 'Punish the Chasm with Wings' from pre-millennial days and you've got yourself a deep, DEEP box set, crammed into a triple vinyl set. Rich with excursions to exotic musical climes and rhythmic with prayerful chants from the dark shadows of the earth, RTZ uses strings and bells, riffs both warm and icy, glowing lead guitars, massed voices and the pure, open air for its mantras and rituals. As the title alludes, these old sounds were forged in that bastion of personal expression, the four-track recorder. When a man can record a few feet from his bed, he becomes more inclined to render his nocturnal intuitions. And when that man is Ben Chasny, he can use those remastered (but still good and dusty) early recordings to attain the ultimate goal. We should all be so lucky. Oh wait, we are -- now that we've got RTZ forever, and more.
SIX ORGANS OF ADMITTANCE- SHELTER FROM THE ASH LP (drag city, usa)
17.98usd/13.10gbp/13.88eur/1596jpy (approx)
*restocked… Shelter From The Ash features a most fluid combination of electric and acoustic Six Organs of Admittance styles. Chasny went into the studio with the songs both in his mind and also demoed out, a different way of working than in previous sessions. Sure, improvisations were still a big part of the sound; within the song structures, they create dynamic sparks from the other side of the inspiration. Additionally (if you must know), standard tuning played a part for the first time in history -- but don't worry, this doesn't mean that Six Organs of Admittance has come in from the drone-storm -- far from it! The man who was once 'Torn By Wolves' in an unknown key is now 'Coming To Get You,' no matter what it takes -- with a tuning any man could play, but few would use as he does. The session was conducted in the glamorous confines of San Francisco's Louder Studios, where so many bands have had their hard and heavy essence redefined. Six Organs of Admittance was no exception. Additionally, the session featured such luminaries as The Magik Markers' Elisa Ambrogio, The Fucking Champs' Tim Green and Chasny's Comets On Fire bandmate Noel Harmonson and gadabout-to-the-stars Matt Sweeney pitching in. Six Organs of Admittance has been a collaborative ground in the past, and what happened here is what always happens: an organic oneness, a record very comfortable in its many skins.
SIX ORGANS OF ADMITTANCE- SCHOOL OF THE FLOWER LP (drag city, usa)
14.98usd/10.91gbp/11.56eur/1329jpy (approx)
*restocked… This is the first Six Organs of Admittance record to be recorded in a studio. No computers were harmed (or used) during the making of this record. Free-jazz sensation Chris Corsano contributes drums with the greatest sympathy. It's a fantastic new album, as just a fraction of a listen will reveal. The highly prolific Six Organs of Admittance returns with a sixth or seventh album, School of the Flower.
GREY AREA, AVANT GARDE AND NOISE
---
FACTUMS- FUTURE PRIMITIVE OST LP (assophon, usa)
16.98usd/12.37gbp/13.10eur/1507jpy (approx)
*Primitive Future indeed! Its 4000 a.d. and human kind's fate from a binge of manifest destiny has finally collapsed on itself. Now we're back to the basics. The jungle is in charge again. The Factums have crafted a soundtrack to this dark and mysterious place. A world where the listener is the prey and this record is the hunter. This is exploratory music, a melding of rusted out kraut debris, dead c. carnage and lost in time sci-fi rock moves. limited edition of 500.
THE SEA DONKEYS- LIVE AT THE S.S. MARIE ANTOINETTE LP (assophon, usa)
16.98usd/12.37gbp/13.10eur/1507jpy (approx)
*a divinely ragged live blast that combines a more garage rocking taking on the communal folk breakdowns of The Cherry Blossoms with killer Shaggs/Godz style drum violence, drunk choir vocals and the kinda fidelity that makes it all sound like a great VU Bootleg. There are inspired covers of material like "It's A Rainy Day" by Faust and Albert Ayler's "Ghosts" (which wins out over countless lame indie free jazz versions by re-staging it as a melancholy avant rock dirge as played by Don Van Vliet and the Maher Shalal Has Baz orchestra) and the more rocking sections are a near perfect amalgam of primitive avant brut, stumble punk oblivion and beautiful melodic chord solos. Recommended. -- David Keenan -volcanic Tongue. limited edition of 500.
SPIDER TRIO- RENDEZVOUS LP (assophon, usa)
16.98usd/12.37gbp/13.10eur/1507jpy (approx)
*Spider Trio are Wally Shoup (alto sax), Jeffery Taylor (guitar) and Dave Abramson (drums). Wally Shoup is a legend in the free jazz/improv scene. He has been well documented over the years, releasing records with Thurston Moore, Chris Corsano, Paul Flathery, Nels Cline, Bill Horist and many others in various combos. Jeffery Taylor and Dave Abramson are key players in the ever incestuous Seattle subunderground musical community. Taylor is one half of Climax Golden Twins and Abramson leads the Diminished Men. This LP is a live document that blew all the minds in attendance. Take your BYG/FMP/ESP/ SUN/ America/AKBA imprints and the sounds they represented and you'll have an idea of the force and power of this amazing trio. This is some of the finest free jazz of the modern era! limited edition of 500.
HUMCRUSH- REST AT WORLDS END 2LP (rune gramophone, norway)
27.98usd/20.38gbp/21.59eur/2483jpy (approx)
*This is the third full-length album from Norway's Humcrush (Thomas Strønen and Ståle Storløkken). Rest At Worlds End was recorded live at various European venues, although the high level of musicianship and focus on detail could easily lead you to think it would be a meticulously assembled studio recording. With this record, the duo continue adventurous explorations of abstract grooves and atmospheric moods. Thomas Strønen has studied music and composition and is a regular member of several bands, most notably Food, Maria Kannegaard Trio and Parish, the quartet led by Swedish ace pianist Bobo Stenson. As is the case for most Norwegian jazz musicians of his generation, he has played with just about everybody and has been a frequent performer on the Norwegian and European festival circuit for several years. Ståle Storløkken is a founding member of Supersilent, Elephant9, and played on Terje Rypdal records, but was first noticed with freeform trio Veslefrekk with fellow Supersilent members Arve Henriksen and Jarle Vespestad. He is probably the most versatile and adventurous electric keyboard player within the Norwegian scene at the moment. Rest At Worlds End perfectly showcases each artist's individual technical virtuosic talent -- Strønen's percussion is textured, precise and surprising, while Storløkken's keyboard work is diverse and varied, using daubs of sound across a colorful sonic spectrum. Sometimes frenetic, sometimes meanderingly contemplative, Rest At Worlds End stimulates your nerve-endings and fires neurons you never even knew existed. The double limited edition gatefold LP version has 7 bonus tracks not on the cd. Ståle Storløkken (keyboards), Thomas Strønen (drums, electronics).
SUSANNA- FLOWER OF EVIL 2LP (rune gramophone, norway)
27.98usd/20.38gbp/21.59eur/2483jpy (approx)
*Flower of Evil is the second solo album from Susanna Wallumrød, mostly known from two fine albums and a number of quietly powerful concerts with Susanna and the Magical Orchestra. Susanna has already proved herself as an original songwriter, "Believer" from Susanna and the Magical Orchestra's debut album from 2004 was named by Mojo as "one of the greatest break-up songs ever." And on her first solo album, Sonata Mix Dwarf Cosmos (2007) all 12 songs were her own. But Susanna is also known as an extraordinary interpreter of songs, "Love Will Tear Us Apart" and "Hallelujah" from Susanna and the Magical Orchestra's album Melody Mountain (2006) being two examples of her ability to renew "difficult" songs. Flower Of Evil is 12 sublime cover versions of mostly well-known songs as well as two Susanna originals, all beautifully sung by one of the most exceptional new voices of recent years, with lovely accompaniment by her trusted band members Helge Sten (Deathprod, Supersilent), Pål Hausken (In The Country) and with Bonnie "Prince" Billy guesting on two songs. Whether it's Thin Lizzy or Sandy Denny, Black Sabbath or Nico, Lou Reed or Abba, all are given the very personal Susanna treatment. Flower Of Evil was recorded in Atlantis Studio in Stockholm, a studio full of vintage, analog equipment and a wonderful engineer, Janne Hansson, who knows all there is to know about proper recording. And it is difficult to say something about this record without mentioning how good it sounds. While many are concerned about illegal downloading and the drop in CD sales, few seem troubled by the lost art of proper recording and the tyranny of compression and squeezing of music to make it sound as loud as possible on radio, mp3 players, cell phones and small PC speakers. Flower Of Evil is an old school recording of musicians playing and singing together with a bare minimum of compression being applied at the mixing and mastering stage, thus maintaining the natural dynamics of the performance.
ELEPHANT9- DODOVOODOO LP (rune gramophone, norway)
24.98usd/18.20gbp/19.28eur/2217jpy (approx)
*Already a firm live favorite on the Norwegian scene for a couple of years due to a handful of highly energetic and very enthusiastically received concerts, the trio of Ståle Storløkken (Supersilent, Humcrush), Nikolai Eilertsen (The National Bank) and Torstein Lofthus (Shining) on drums finally deliver their debut album. Ståle Storløkken is widely considered to be the most inventive and musically creative keyboard player to spring out of the Norwegian jazz scene. On DodoVoodoo he mostly concentrates on organ and electric piano, giving the album a late '60s, early '70s feel with traces of rock, jazz, prog and psychedelia. This, in combination with a young rhythm section that comes mostly with a rock background, gives it a fresh and contemporary edge. Nikolai Eilertsen was first known to the Norwegian public through the rock groups Big Bang and The National Bank, which also includes Morten Qvenild from Susanna and the Magical Orchestra and In The Country as well as Jaga Jazzist brothers Lars and Martin Horntvet. Torstein Lofthus is an extremely versatile drummer who has done a lot of session work as well as playing in jazz, soul and rock bands, most notably Shining, being the only member still in the band along with founder Jørgen Munkeby. DodoVoodoo was recorded live in Grand Sport Studio, the same analogue facility where Scorch Trio records.
MOHA!- ONE-WAY TICKET TO CANDYLAND LP (rune gramophone, norway)
19.98usd/14.55gbp/15.42eur/1773jpy (approx)
*Vinyl edition with extra thick sleeve (350g) limited to 500 copies only. This is the third full-length release from Norway's noise spastics MoHa!. The Wire has called them an "extremist hybrid between free improv, gutter electronics and darkwave scuzz," and they have elsewhere simply been proclaimed the future of Norwegian rock. They may now appear slightly more structured in their music-making on this record, but don't let that lead you into thinking they have gone soft or lost any of their unhinged fire and creative spark. Out of Norway's super-fertile improv scene, MoHa! have boldly been leading the way with a sound that encompasses the best of rock, free jazz and electronic music. Despite the enormity and broad spectrum of sounds that constitute their unique style, it is the work of just two talented young men, Anders Hana on guitar, obsolete electronics, a palette of effects pedals and now also a synth, and Morten J. Olsen on drums, triggering a multitude of noises from each skin and cymbal using custom-built software. Having played together in various projects for around 10 years, they have developed a high level of control and understanding in their musical communication. As anyone who has seen them live during one of many tours in Europe and USA can testify, they compliment and confront each other with sharp and mechanical movements on the one hand, free-flowing and loose gestures on the other. Hana is also a member of Noxagt, and both are members of Ultralyd and legendary Norwegian sax player Frode Gjerstad's excellent free jazz ensemble Circulatione Totale Orchestra.
MOHA!- NORWEGIANISM LP (rune gramophone, norway)
18.98usd/13.83gbp/14.65eur/1684jpy (approx)
*restocked… vinyl version of the second full-length release from Norway's MoHa!. Due to the super-fertile Norwegian improv scene, MoHa! are boldly leading the way with a sound that encompasses the best of rock, free jazz and electronic music. Norwegianism was recorded towards the end of a European tour in December 2006 and is an example of how a MoHa! live show could have sounded like at that point. It's a real scorcher; short, intense, to the point and brimming with head explosions, youthful energy and urgency. MoHa! is part of the N-Collective, an international conglomerate of musicians, composers, improvisors and artists.
SCORCH TRIO- BROLT 2LP (rune gramophone, norway)
27.98usd/20.38gbp/21.59eur/2483jpy (approx)
*restocked… Double lp version. This is the third full-length release from New York's free-spirited power trio, Scorch Trio: Raoul Björkenheim (electric guitar), Ingebrigt Håker Flaten (electric bass and electronics), Paal Nilssen-Love (drums and percussion). As with their previous albums Scorch Trio and Luggumt, Brolt is an old school analog recording -- the band set up in one room, instruments and amps miked with vintage microphones, playing live and recording to analog multi-track tape with no overdubs and editing and then mixing down to quarter-inch analog tape. There's a slightly different vibe to Brolt than that of its predecessors, maybe caused by the change of studio or the fact that they specifically set out to make it more of an ensemble recording where all instruments are treated equally. They went into the studio straight after a short, but very hectic tour of Europe and Japan, which may explain the more loose, live feel of many of the tracks. Björkenheim was raised on Hendrix, Zappa and rock music before he discovered Miles, Coltrane, Mingus and Eric Dolphy. He has written film scores and orchestral music and recorded with Bill Laswell, Henry Kaiser, Jah Wobble, Peter Erskine, Paul Schütze, Mats Gustafsson and others. Håker Flaten is a member of The Thing, Atomic, School Days and Free Fall and has his own quintet. He has played with Edvard Vesala, Krakatau and Tony Oxley and many others. Nilssen-Love is the most profiled player on the Norwegian jazz scene. A member of The Thing, School Days, Frode Gjerstad Trio, Atomic and several others, the two most important things for him are energy and creative freedom -- both vital ingredients in the Scorch Trio musical vocabulary.
JAZZ
---
SUNNY MURRAY- BIG CHIEF LP (eremite, usa)
27.98usd/20.38gbp/21.59eur/2483jpy (approx)
*Examples on record of Sunny Murray's enduring originality & influence as a drummer are many (refer to eremite 14, 45 & 46, among others), but very few recordings demonstrate his strikingly unusual voice as a band leader & composer. None do so more spectacularly than his 1969 album Big Chief. Unfortunately, it's been a sick collector's item since long before ebay. So it is with great pride & satisfaction that Eremite returns to our friends in the human clan this long unavailable masterpiece. The group assembled for this Parisian studio date includes musicians from France, South Africa, Jamaica, & the USA, and the huge sweeping sound they conjure while absolutely nailing Murray's highly irregular compositional structures is as thrilling as free jazz gets. Hart Le Roy Bibbs appears once only in a wildly memorable turn. Everywhere & thru-out, Murray uses the instrumentation's orchestral range to explore his fascination with the far extremes of the frequency range. Prepare your hearing for searing high-end burn! The record resolves beautifully in a performance of 'This Nearly Was Mine' that manages to be both otherworldly & poignant. Not only is Big Chief one of Murray's great achievements, it's one of the truly special recordings in free jazz history. Seriously. There is no greater love. The music was fastidiously remastered from the best available sources by Mike King (Reel Recordings), pressed on premium HQ-180 gram vinyl by RTI, & presented in a heavyweight Stoughton replica sleeve in an edition of 600.
SOLIDARITY UNIT, INC.- RED, BLACK & GREEN LP (eremite, usa)
27.98usd/20.38gbp/21.59eur/2483jpy (approx)
*Originally produced & issued by Charles 'Bobo' Shaw himself, Red, Black & Green, by the band Solidarity Unit, Inc. documents what happened at The Bag Room in St. Louis, MO, the day Jimi Hendrix died. Captured in a gloriously blunt & low-res recording that is as stark as the B&W cover art, Shaw & the ten piece group produce a raw, teeming, clattering sound that never relinquishes. Lake & Bowie were by this time already powerful soloists, & both declaim fervently & damn near relentlessly over Shaw's swaggering themes. Dead at age 34 & recorded just four times, guitarist Richard Martin's performance is a true revelation; as Martin leaps from blues idioms to screaming attacks to pure howling feedback, one wonders if even Sonny Sharrock reached these places with the instrument. Furious kit & hand drumming, violently rattling little instruments, jabbing percussive Rhodes, thundering bass guitar -- these guys don't hold back! Easy to say 'lost underground free jazz classic,' but that's the real story here. The music was remastered from the best available sources by Mike King (Reel Recordings), pressed on premium HQ-180 gram vinyl by RTI, & presented in a heavyweight Stoughton replica sleeve in an edition of 600.
HIP-HOP
---
NAS- RARE & REMIXED 2LP (columbia, uk)
19.98usd/14.55gbp/15.42eur/1773jpy (approx)
*Double vinyl compilation of hard-to-find Nas tracks featuring Biz Markie, 9th Wonder, Mf Doom and Ludacris!
J DILLA- ANTHOLOGY VOLUME 3 2LP (grand slam, uk)
24.98usd/18.20gbp/19.28eur/2217jpy (approx)
*Third installment in the series of rare and hard-to-find material from the sadly departed & sorely missed J Dilla aka Jay Dee aka James Yancey. This doublepack includes tracks and remixes of Busta Rhymes, Faith Evans, Pharcyde and others!
J DILLA- ANTHOLOGY VOLUME 5 2LP (grand slam, uk)
24.98usd/18.20gbp/19.28eur/2217jpy (approx)
*The fifth batch of J Dilla odds and rarities… essential!
MOBB DEEP- HELL ON EARTH 2LP (loud, uk)
19.98usd/14.55gbp/15.42eur/1773jpy (approx)
*uk reissue of this classic mid-90s monster!!!
HOUSE, TECHNO AND DISCO
---
DINOSAUR L- 24 ->24 MUSIC CD (sleeping bag/traffic entertainment group, usa)
16.98usd/11.61gbp/12.95eur/1516jpy (approx)
*shop favorite in stock on cd for the first time… Sleeping Bag Records and Traffic Entertainment Group is proud to present Dinosaur L's 24-->24 Music for the first time ever on compact disc in a deluxe digipak with extended artwork (based on the original sleeve) and liner notes. Includes the original album tracklisting plus rare 12" remixes and edits.
MAGAZINES AND BOOKS
---
THE WIRE- #300 FEBRUARY 2009 MAGAZINE (the wire, uk)
8.98usd/6.54gbp/6.93eur/797jpy (approx)
*On the cover of this month's issue: Jeff Mills (Space is still the place for the Detroit techno pioneer. Exclusive interview by Derek Walmsley). Features: Martyn (The Dutch producer on pitchshifting from drum 'n' bass to techno-influenced dubstep); Mary Halvorson (Philip Clark hears how the New York based People person is ringing the changes for jazz guitar); Hamilton Yarns (The countryside around Brighton is the inspiration for the yarnspinning pre-rockers, says Julian Cowley); Global Ear: Tehran (Lucinda Dunn and Nima Shaeyghi report on new strains of roots and fusion music in the Iranian capital); Cross Platform: Ding>>Dong (Fragmented Orchestra's pulsating electronic brain fires David Stubb's synapses at Liverpool's FACT) Invisible Jukebox: James Plotkin (The dark lord of the American underground gets to grips with The Wire's mystery record box); No-Neck Blues Band (In a rare interview, New York's leaderless collective discuss ways of summoning form from formlessness); The Primer: William S Burroughs (Jack Sargeant surveys the recorded output of the literary outlaw, from his spoken word documents to his cut-up tape and celluloid experiments; Epiphanies: British film director Chris Petit gets carried away by lines heard on the radio.
GIFT CERTIFICATES
---
gift certificates are always available in any denomination and come in a envelope ready to be stocking stuffed, slipped into pockets or dispensed in any way you see fit. they can be paid for in cash, credit card (visa, master card or discover) or paypal in person, phoned in or via email. gift certificates not paid for in person can either be mailed to you, or we can keep it in shop if the recipient plans to use it for mail-order.
ADDRESS
---
tequila sunrise records
525 w. girard avenue
(btwn 5th and 6th streets)
philadelphia, pa 19122
SUBWAY: blue or orange line to girard ave TROLLY: 15 to 5th street BUS: 57 to girard/3rd-4th st; 47 to girard/7th-8th st.
MAP
t/us: 1215 965 9616
t/uk: 0203 004 8357
e:
ajv@tequilasunriserecords.com
u:
www.tequilasunriserecords.com
m:
www.myspace.com/tequilasunriserecords
b:
www. tequilasunriserecordshop.blogspot.com
f:
www.facebook.com/home.php?#/profile.php?id=1447421864&ref=profile
HOURS
---
monday: closed
tuesday: 12:00-6:00pm/est
Wednesday: 12:00-6:00pm/est
thursday: 12:00-7:00pm/est
friday: 12:00-7:00pm/est
saturday: 12:00-6:00pm/est
sunday: 12:00-6:00pm/est
---